It's almost too easy to fall in love with the Portuguese city, Porto, and its people. The downtown areas are overflowing with culture, and history, while the busier streets in the center are enchantingly beautiful. With pops of color along the entertaining streets, incredible cuisine and not to mention the famous Porto Port, you'll be blown away by all this charming place has to offer.
The cobblestoned streets and flower pot balconies feature indie apartments, traditional villas, and curious tiny homes. An Airbnb in Porto isn't just about finding a place to crash. Instead, you'll find styled homes that truly embrace the Porto feeling that you find around the city.
From places in the middle of the busiest streets to cottages stretched out along the coast, hundreds of rentals in Porto are at your disposal. To make the most of your time, we've put together a list of the best Airbnb's in the area.
Quick Answer: These are the Top 5 Airbnbs in Porto
OVERALL BEST VALUE AIRBNB IN PORTO
OVERALL BEST VALUE AIRBNB IN PORTO
Modern Apartment in Ideal Location
> $
> 2 Guests
> Elevator access to studio
> Bedrooms with beautiful views
BEST BUDGET AIRBNB IN PORTO
BEST BUDGET AIRBNB IN PORTO
Quirky Rooms in an Airy Apartment
> $
> 4 Guests
> Daily cleaning service
> Option for fresh bread deliveries
BEST AIRBNB FOR COUPLES IN PORTO
BEST AIRBNB FOR COUPLES IN PORTO
Vibrant, Mid-Century Loft Apartment
> $$
> 2 Guests
> Queen sized bed
> Entire loft apartment
BEST AIRBNB FOR FAMILIES IN PORTO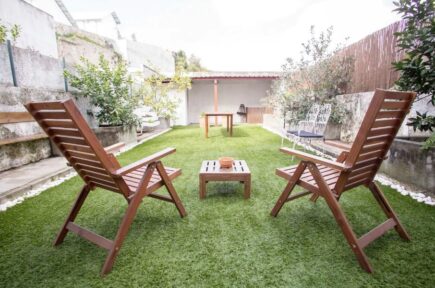 BEST AIRBNB FOR FAMILIES IN PORTO
Central Villa with Private Garden
> $$$
> 5-8 Guests
> Own garden
> Bunk beds for the kids
OVER-THE-TOP LUXURY AIRBNB IN PORTO
OVER-THE-TOP LUXURY AIRBNB IN PORTO
Luxurious Palace Penthouse
> $$$$
> 6 Guests
> Queen and King-sized beds
> Rooms fitted with sound systems

Unlock Our GREATEST Travel Secrets!
Sign up for our newsletter and get the best travel tips delivered right to your inbox.
What to Expect from Airbnbs in Porto
You'll come across hundreds of wonderful Airbnb's in Porto. This quiet little city has a lot more to it than it lets on. Along the Douro River, the iconic river mouth, wonderful stays ranging from boathouses, penthouses and quaint Portuguese townhouses can be found.
A pretty city like Porto features wonderful views, and nearly every Airbnb shows off beautiful views of either the lush greenery, bustling city streets or the coastline of the Atlantic Ocean. You'll be completely spoilt for choice no matter where you go in Porto.
Many of the Porto Airbnbs are a short walk away from buzzing bars, art districts, downtown music scenes, and medieval churches. And with the city's exceptional public transport, there's nothing stopping you from delving right into the vibrant and eclectic culture. Even Uber's are readily available, and given it's a tiny city, the rates are decently priced.
Below are some of the best accommodation types you'll find in Porto.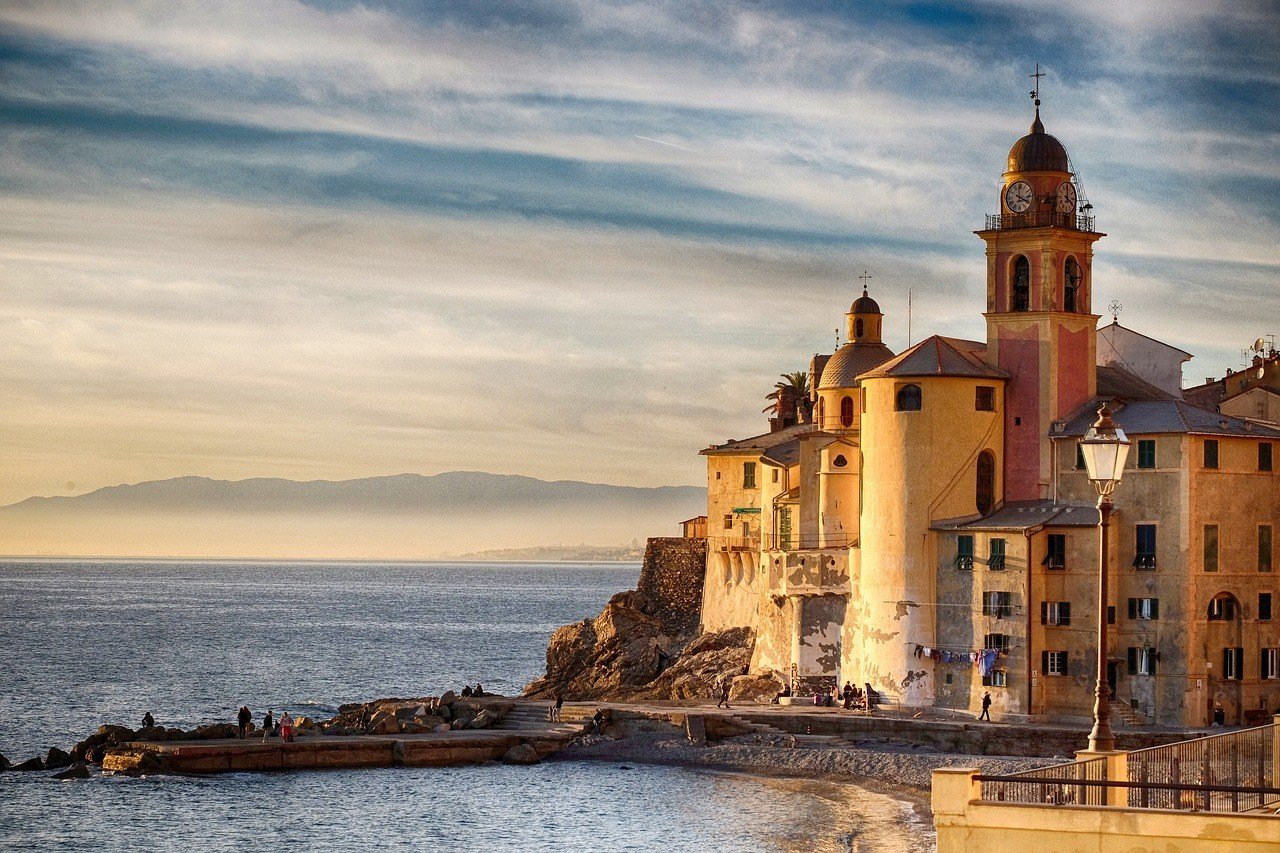 Entire Apartments in the Heart of the City
Consider these Porto apartments to be a home away from home. They're spacious, often light and airy and usually propped up right where all the action happens. And the best part about renting an apartment Airbnb is the balcony. Spend your afternoon people watching, basking in the sun, or enjoying a bottle of quality Portuguese wine.
These spaces have been transformed into a variety of decorative dreams. You'll find some that keep with old and traditional Portuguese style, with bold colored furniture, antique-styled decor, and vibrant textiles. Others are completely modern and unique, incorporating cool blue and white tile work, artwork and patterned wallpaper.
Apartments in Porto are often able to sleep up to 6 guests, making them the perfect fit for friends and families looking to be in the city center. Staying in the heart of the excitement offers you the opportunity to see as much of this beautiful place as you possibly can. With easy access to the metro and buses, you can even make your way to some of the places further out of the city.
Villas for a Friends and Family Stay
Renting out an entire villa can transform your holiday stay. After a busy day you know you'll be coming back to a place you can put your feet up and relax.
Many of the villas feature gorgeous kitchens, perfect for taking the time to make home-cooked meals. Some travelers love the idea of having a place where they can stick with some kind of routine, whether that's making time to do some work, cooking, exercise or simply chilling while reading a book. You can happily do that from your own private Porto villa.
Villas are a great option for those of you traveling with friends and family. Enjoy quality time at the villa before jetting off around the city. There's almost always a well-sized garden, and sometimes even a pool. What more could you possibly need?
The top places for renting an Airbnb in Porto are on the outskirts of the main city street. These secluded, large premises allow you to chill out peacefully and explore the quieter neighborhoods in Porto. Villa Nova de Gaia and Campanha are great options to enjoy nature, too.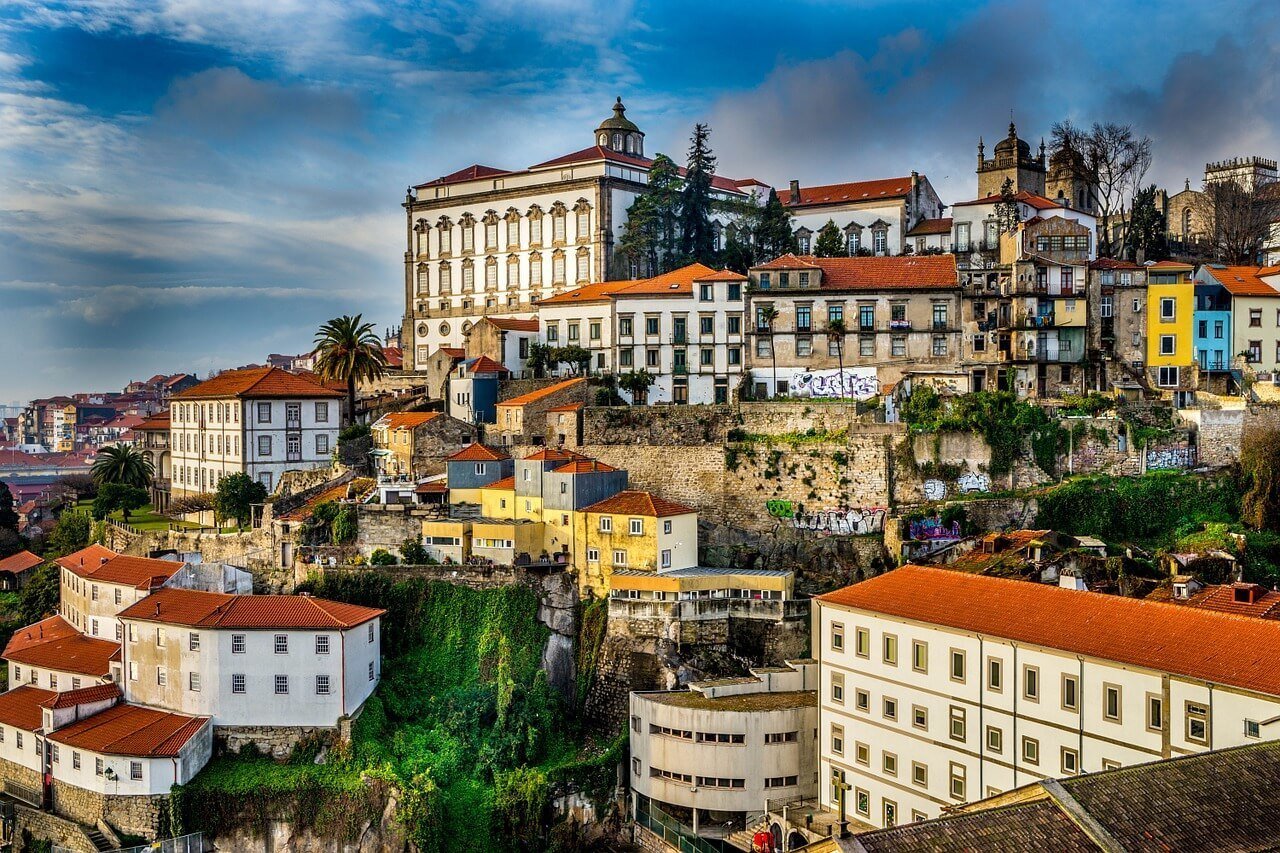 Guest Suites Downtown
Guest suites aren't the same as simply renting a room on Airbnb. Instead, they're larger and have their own amenities. It's completely private, but you'll be living on the property of your host. It's also a more affordable option for those backpacking in Porto on a budget.
The suites typically accommodate 2 guests, making them the best Airbnb option for couples. The private bathrooms and living space provide privacy and comfort.
Say hello to your host and get the chance to find out where the coolest spots in the area can be found. Local insights and knowledge can help you discover some hidden gems that can't be found on a basic google search. Let your host know what you're looking to gain from your visit and they'll be more than happy to lend a helping hand!
Downtown Porto is bursting with history and culture, with enchanting beauty wrapped within the charming streets. Lovers will be delighted with the array of wine bars, while history enthusiasts can discover the cultural treasures by visiting ancient sites with complex architecture. And for those of you interested in the arts, wander around the downtown art galleries and marvel at all the unique pieces.
Why Stay in an Airbnb
With many great reasons to stay in an Airbnb in Porto, we've put together a few of the best ones:
Local experience: Who knows the streets better than a local? Staying in an Airbnb means you can ask your host about the area and find out what's happening during your stay. If they've listed their place on Airbnb, they're most likely more than happy to be sharing their info with you!
Privacy: Airbnb allows you to filter out the hundreds of accommodation options. If it's privacy you're after, you can opt for self-check-in, which means you won't need to be interacting with your host. You've got the option of booking entire places to yourself, for a more secluded holiday.
Stay long term: Many Porto Airbnbs offer long stay discounts for those who plan on staying over an extended period. Get comfortable for your long stay by booking an entire place to yourself.
Affordability: With early bird and long stay discounts, guest suites, single rooms, and budget filters, Airbnb can suit any traveler's wallet. Airbnbs in Porto can be just as luxurious as hotels, without being over the top pricey.
Safety: Airbnb isn't a platform anyone can simply join. All of the hosts are well-vetted and ran through background checks. Airbnb actually conducts safety workshops for the hosts, and for those that want, Airbnb will install free smoke detectors.
Last-minute booking: Don't panic if you're heading to your destination without any accommodation. Simply head to Airbnb and they'll provide you with a list of properties still up for grabs. Hotels and hostels, on the other hand, can be very inflexible with last-minute bookings.
The 15 Top Airbnbs in Porto
Keen to find the best Airbnb's in Porto? Below is a list of our top 15 picks.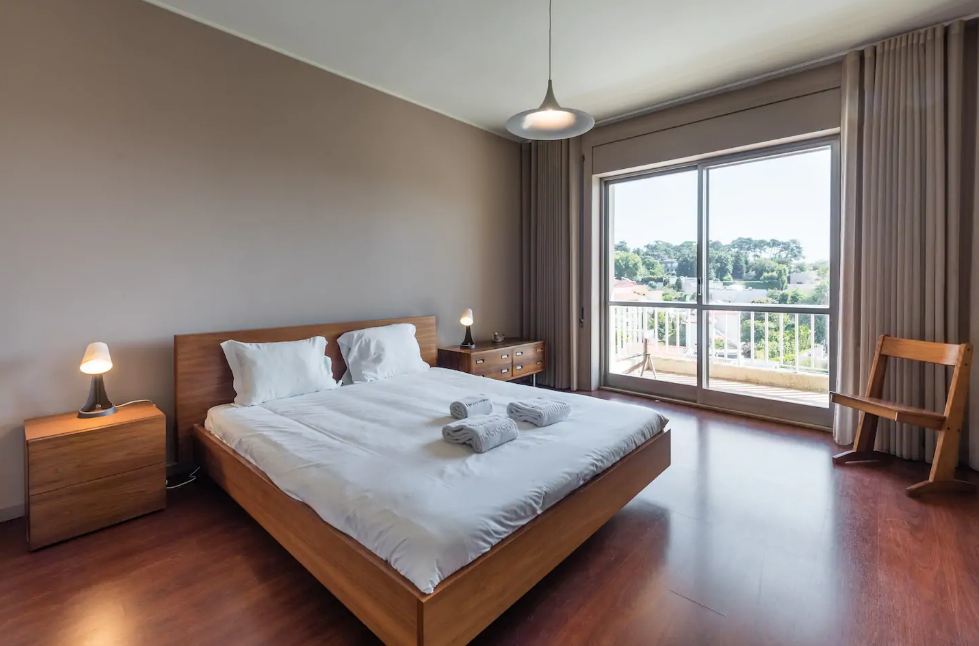 $
Elevator access to studio
2 Guests
Bedrooms with beautiful views
With modern wooden designs and spacious living areas, this stunning apartment has a quaint terrace that overlooks the old town of Porto. It can easily sleep up to 6 people, making it a great option for families or friends, too.
A short walk from the apartment, you'll find the city's main urban park. Stroll under the creeping vines, wander along the dam with waddling geese or picnic under the shade of the surrounding trees. The beach is also a short drive away, and a great place to watch sunsets!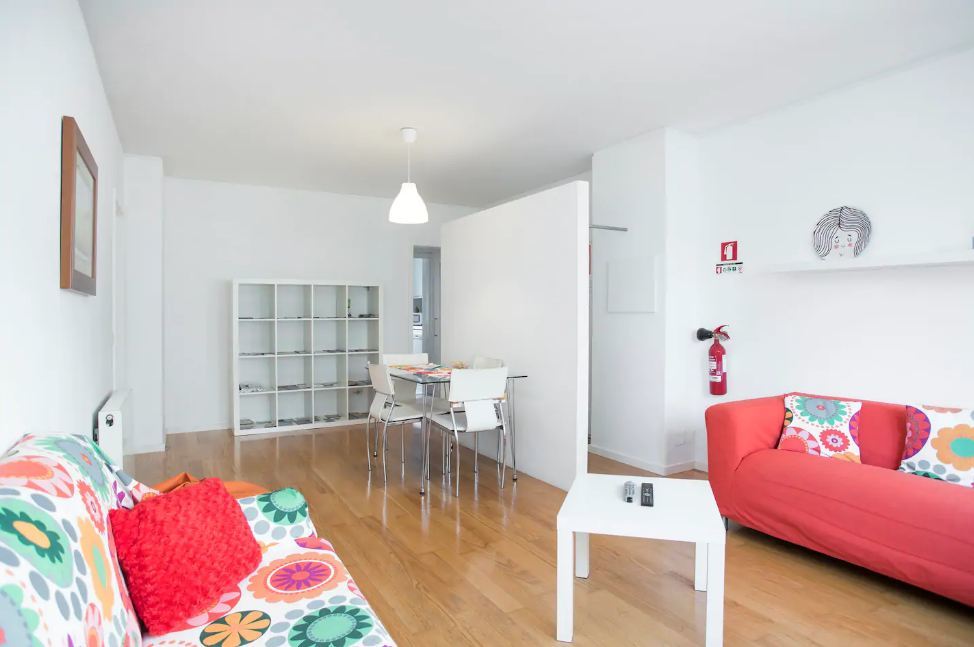 4 Guests
Option for fresh bread deliveries
Looking for the best place to stay in Porto, Portugal? A 5-minute walk from the metro station and nearby shops, this cute and quirky Porto Airbnb is a budget traveler's dream. The on-hand laundry service, cleaning daily, and the option to have fresh bread delivered, offer you more time for exploring the city.
Take the bus or an electric scooter for 15 minutes and you'll arrive at the Oporto and Matosinhos beaches, and the Duoro Valley wine cellars. The apartment is also surrounded by green areas, perfect for evening strolls and wandering around the town.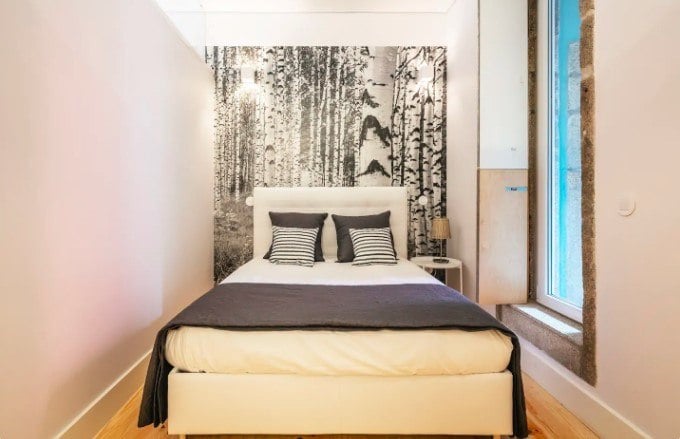 $$
Partnerships with special amenities
1-2 Guests
Situated in the heart of Porto
This newly renovated apartment sits on one of the most traditional and historical streets in Porto, right in the heart of the city. It's a chance to experience the city as authentically as possible, starting with the interior of the place. The old brickwork sneaks its way into the decor and the wooden floors compliment the Porto feel.
A 15-minute walk will take you into Ribeira where you can visit Jimão Tapas e Vinhos for Portuguese tapas or Chez Lapin for some baked octopus. It's also only steps away from Porto's famous Clérigos Tower, and Aliados Avenue as well as Cedofeita.
Is This the Best Backpack EVER???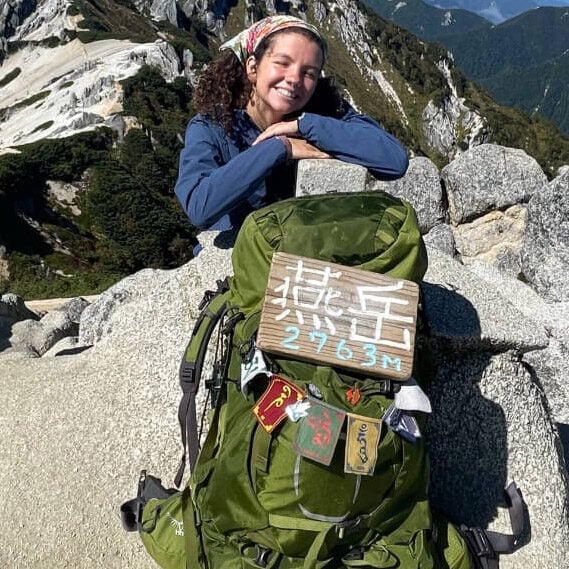 2 Guests
Entire loft apartment
Honestly, one of the most incredible spots to be staying in Porto. With a beautiful dining room, a secluded balcony and colorful features, this peaceful apartment is a haven for couples. Enjoy cooking dinners in the fully equipped kitchen, or spend your evenings relaxing together on the comfy couches sipping fine Porto wines.
Located near Batalha Square and the cathedral, it's also within walking distance of the iconic São Bento railway station, cafes and bars, and the Dom Luis Bridge. Walk along the vibey street towards Restaurante Abadia do Porto and enjoy some authentic Portuguese cuisine.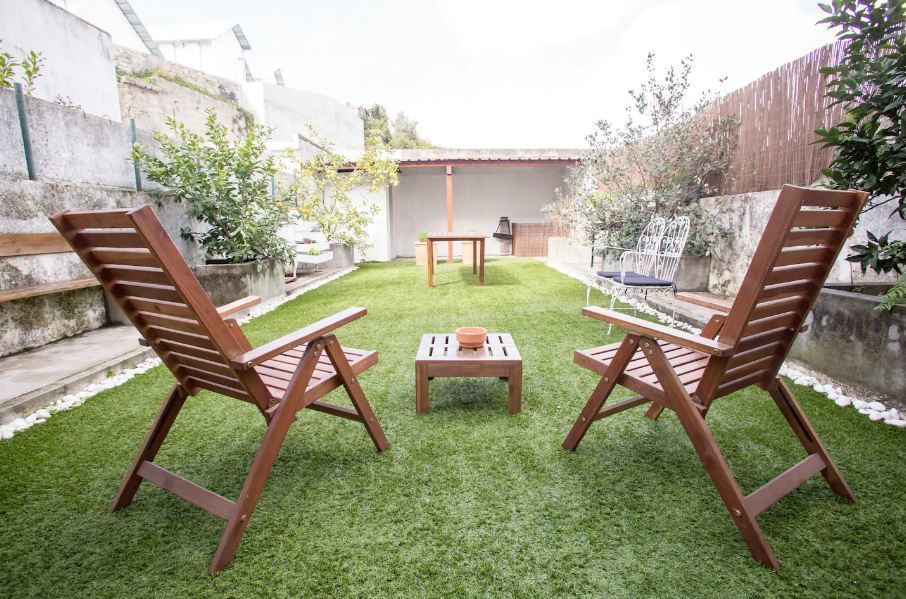 5-8 Guests
Bunk beds for the kids
Finding an entire villa to Airbnb in the center of Porto is a major win. This large space is wonderfully prepared to give you an amazing stay, with 4 bedrooms and 3 bathrooms. You'll find sun lounges, a grill and fruit trees in the relaxing garden area, where you can easily spend all day enjoying the outdoors.
The 20th-century villa is a stone's throw away from supermarkets, shops, and restaurants, and only a 5-minute walk from the historic center. Once you've checked in, you'll be greeted by the host who will provide you with a banging list of all the best bars and restaurants nearby. It's just a 15-minute stroll to Porto center, where you can hop on a hop-on hop-off tour bus in the city.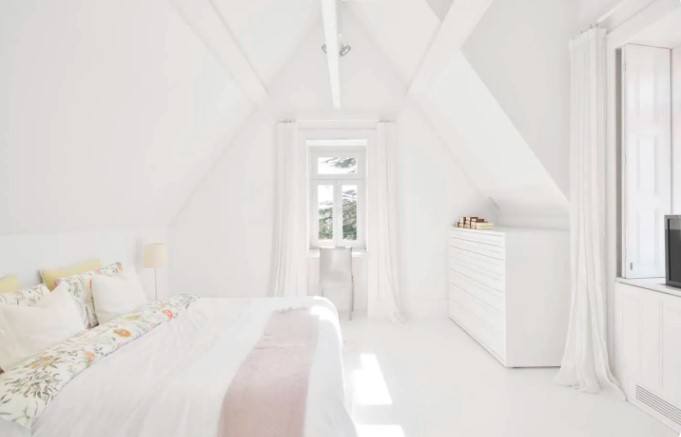 $$$$
Queen and King-sized beds
6 Guests
Rooms fitted with sound systems
Originally a palace that was constructed in 1914, the historical building has had a luxurious renovation. From the floors to the ceilings, the entire house concept is white, creating this effect of pure luxury living. Surrounded by a lavish garden, the sunlight peaks through the windows and fills the rooms with an immaculate brightness.
Close to the urban park and buzzing downtown area, you can take a walk down Marechal Gomes da Costa which leads you to the seaside as well as the world-famous Serralves Museum. It's also close to numerous restaurants, to keep eating out.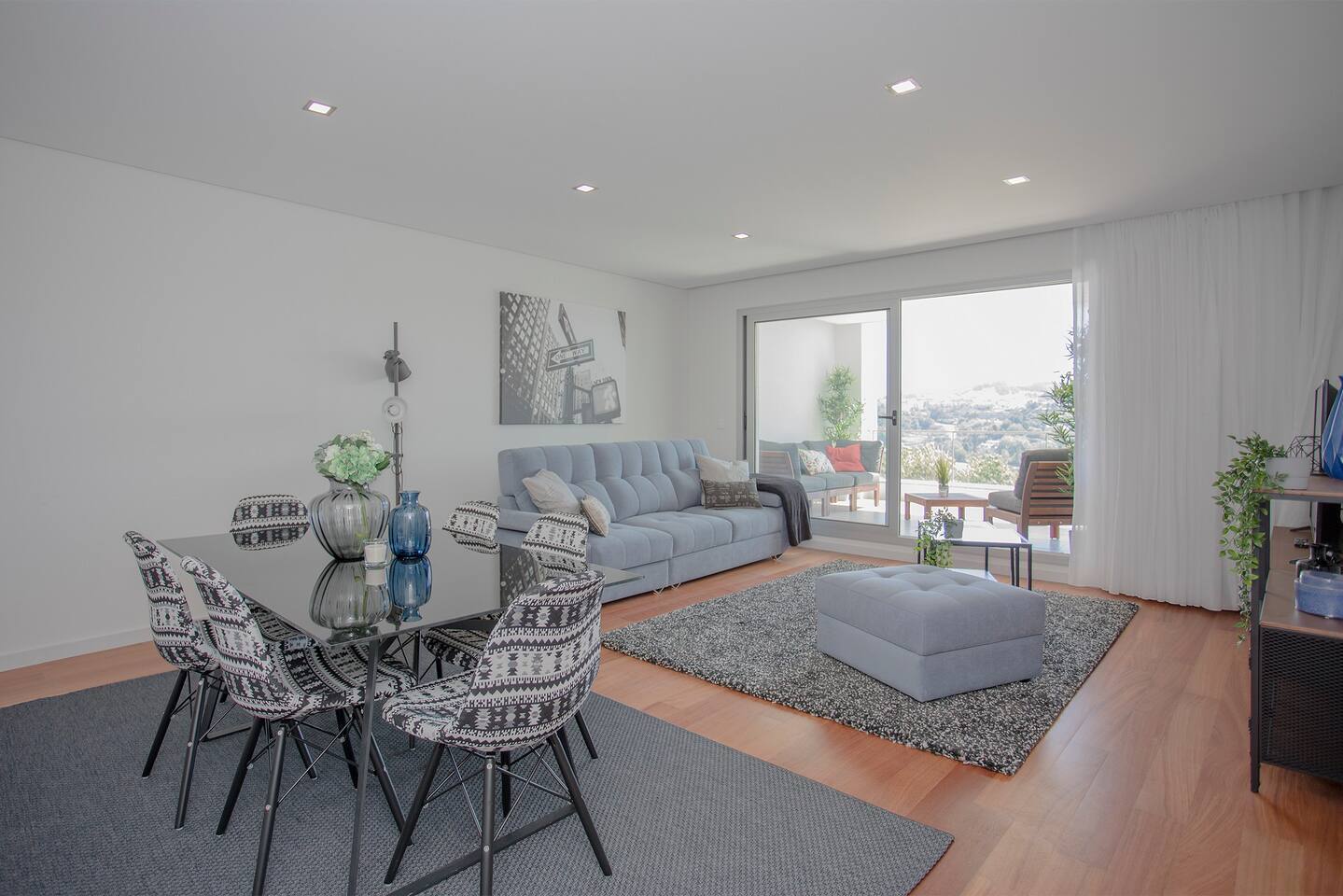 4 Guests
Transfer service available
Extremely central sitting along the Porto River, this new and modern apartment has wonderful views of the water, and an amazing outdoor area to enjoy the sunny weather. The fully equipped apartment has central heating, private parking, and an elevator all for your convenience.
An added bonus is that delicious breakfasts can be arranged by your request, giving it that extra feel of enjoyment. After breakfast, you can catch a quick train into the Porto center to enjoy monuments, art, and entertainment. Or simply walk to the National Press Museum and Freixo Marina and try out some local bars.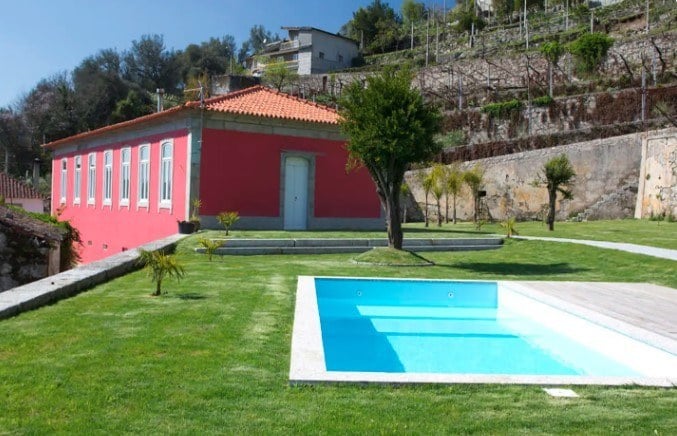 6 Guests
Large, enclosed garden
After a day of exploration, cozy up on the comfy sofas, suntan in the garden or cook up one of your favorite meals in the fully-kitted kitchen. Enjoy dinners out on the terrace, or huddle up with a book around the fire for chilled nights. While you're taking a dip in the pool enjoy the surrounding mountain views.
As well as being close to the city center, the villa is situated in a prime spot for outdoor excursions. Whether you're a fisherman, hiker, mountain biker or mountaineer, you'll be kept busy with all the available outdoor adventures.
Filled with history, tradition, and charm, this guest suite is the perfect place to relax after a day of exploring Porto. Your private balcony has views of Pinto Leite Palace, which is an icon in Porto. Your own bathroom is fitted with a hairdryer, toiletries, and a shower.
Settled in the core of the art district, it sits right next to several monuments, like Casa da Música and Passeio das Virtudes, as well as the vibrant iconic Porto streets. Just a 10-minute walk and you'll find yourself in the city of Porto, where you can enjoy sunset cocktails and pleasant street performers.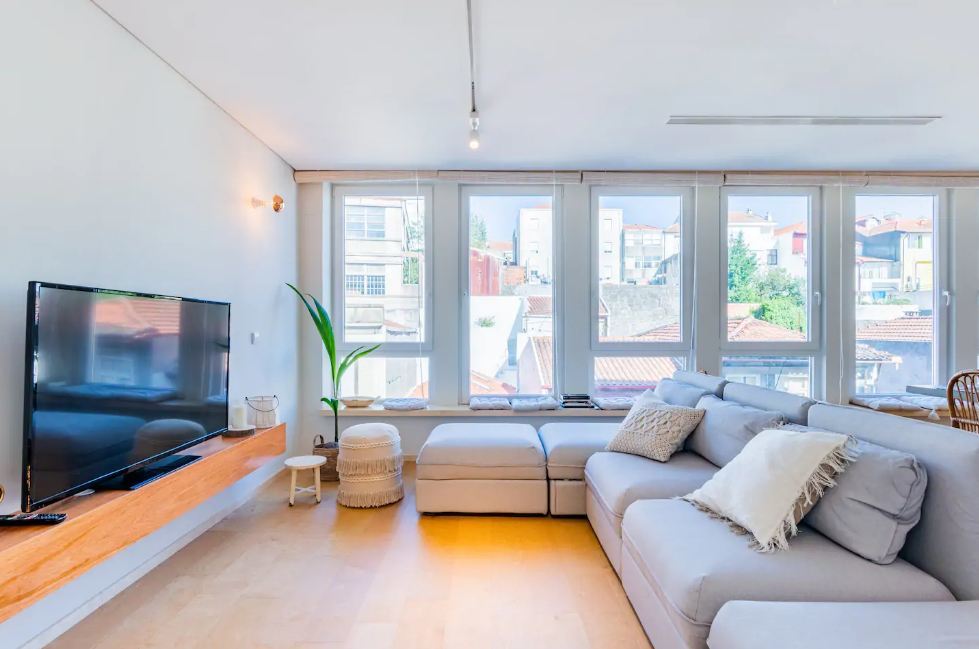 4 Guests
Located on the main shopping street
If you need a safe spot to park your car overnight, or while you explore the streets on foot, this penthouse is ideal.
Book this Porto Airbnb long-term and you'll end up receiving a long-stay discount. And even better, if you book way ahead of time, you'll also get an early-bird discount. You'll never get tired of the views overlooking the town and natural light that streams through the large windows.
Designed with 3 bedrooms, a child's playroom, 2 bathrooms, and a huge kitchen island, this fully-renovated penthouse is perfectly fit for family and friends. Situated right on Porto's main shopping street, you'll be within walking distance of Capela das Almas, Majestic Cafe, and Bolhao Market.
8 Guests
Extremely spacious
A perfect fit for friends traveling together in Porto. Reasonably priced and right in the heart of Porto, you'll all have a chance to experience Porto in local style. The townhouse keeps its original architecture, with handcrafted ceilings and crystal chandeliers, creating an authentic Porto century feel.
Spend your mornings eating breakfasts together on the patio and evenings dining in the beautiful garden space. Some of the rooms have their own private balconies fitted with outdoor lounging chairs.
It's a short walk away from some of the trendiest Porto bars and restaurants, as well as the main attractions Bolhao Market and Clerigos Tower.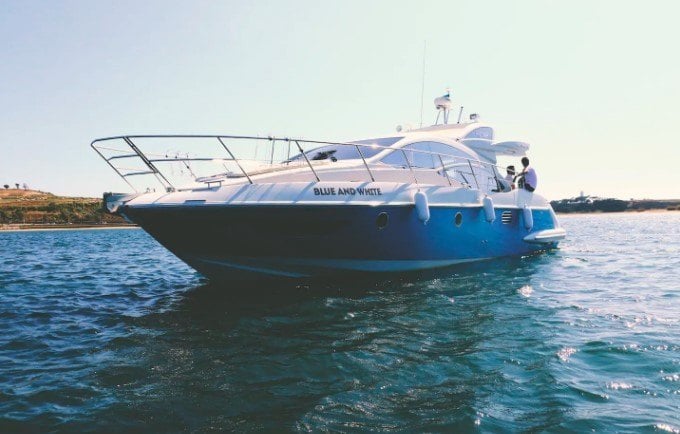 $$
A2 Bedrooms, 2 bathrooms
2 Guests
Have the entire yacht to yourself
Looking for something to make your Porto stay even more memorable? What about spending your days floating along the rippling waves of the Douro River? The comfortable and private boat is kitted out with everything you'd find in a standard Airbnb in Porto. With a fully functioning kitchen, cooking staples and outdoor patio, life couldn't get any easier.
Docked at Vila Nova de Gaia, you'll be in close proximity to Porto, as well as being within walking distance of restaurants in the village. Take your pick from mouth-watering seafood restaurants, like Taberna do são Pedro, Armazém do Peixe and Casa do Pescador.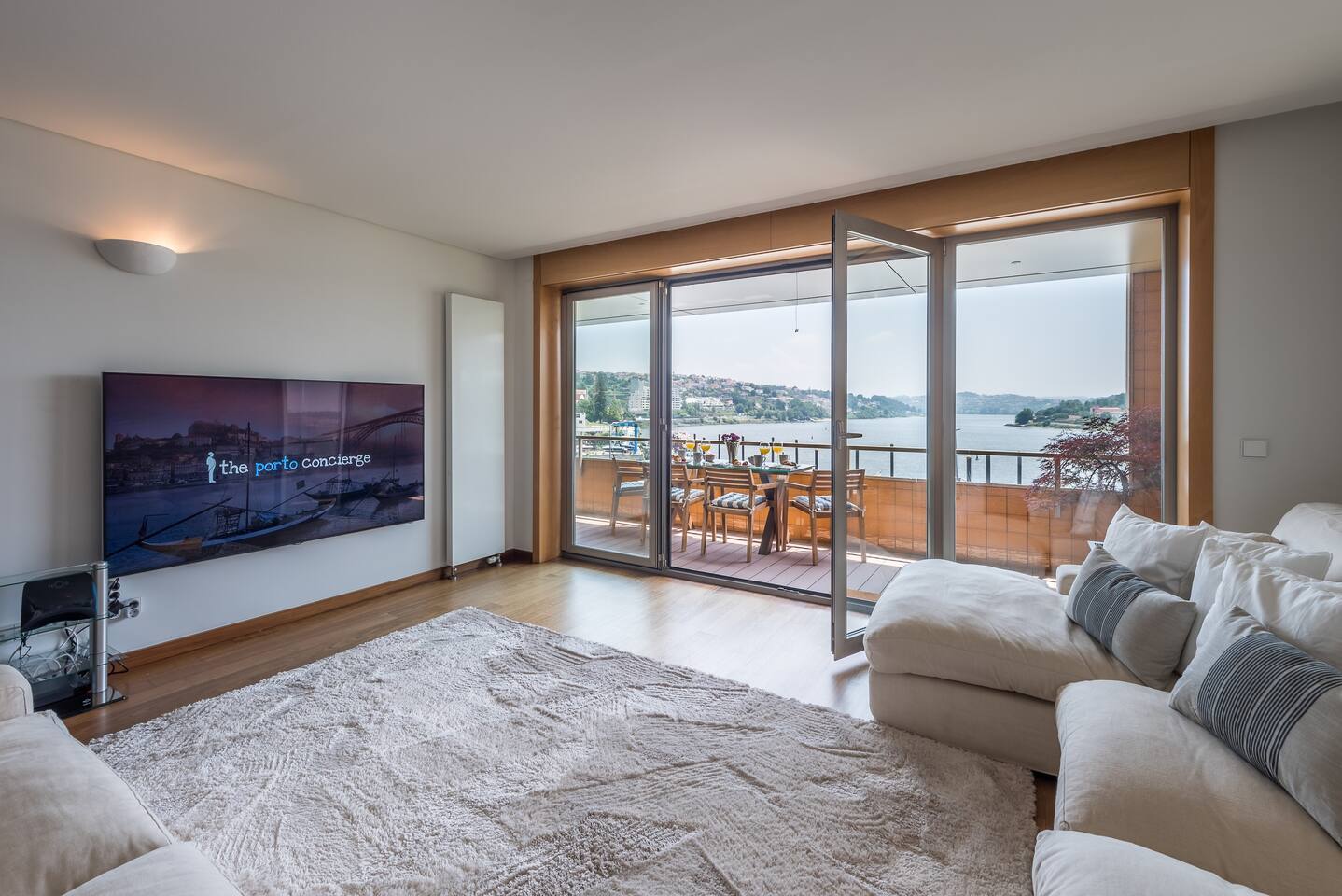 6 Guests
Free luggage storage
Located in one of the best areas to stay in Porto, Freixo, this Airbnb is probably one of the most beautiful and complemented with wonderful views of the river. One of the biggest perks about staying here is that Porto Concierge is on hand 24/7. So don't worry about the shopping and supplies for just a weekend trip, treat yourself and get it delivered right to your doorstep!
Set up with everything you could possibly need for an easy stay weekend, you can pack light and simply head into the city to enjoy all that's on offer.
$
Free parking on premises
Even though this gorgeous place is listed as an apartment, it truly feels like more. Able to accommodate up to 5 guests, this beautifully modern apartment almost feels like your own private holiday house. With stylish decor and a luxury feel, you'll quickly settle in while sipping wine and relaxing out on the balcony.
The metro is a short walk away, which connects you to Porto's center, but there's a garage for a car as well. Enjoy shopping at Alameda Shopping Center, or spend some time browsing the Bolhão market. You can spend a quiet weekend here, away from the crowds without being too far from the city.
Best Airbnb for Throwing a Party | Casamia Villa
$$$$
King or double beds in every room
10 Guests
Large living room
This place may even be too good for a party if that's even possible? The house is massive and by far the best Airbnb in Porto for hosting a party. With 5 rooms, all fitted with double beds, 3 bathrooms, and a large living room, it's a haven for party lovers. A paved outdoor area turns into the perfect area to set up a dance floor, set up some speakers and disco lights, et voila!
If music is your vibe, you'll be happy to know that it's literally a couple of meters from a famous concert hall in Porto, Casa da Musica. The surrounding area has museums, restaurants, and some classic Porto bakeries.
Top 5 Airbnb Experiences in Porto
Airbnb activities range from the classic tourist attractions, with sighting extravaganzas to local insights and secret gems. You'll get first-hand knowledge of the city, and can end up learning way more about the city than what's available on generic tours.
What's better than traveling around a new city with a local? With their passion and love for the city, you won't find a better tour guide elsewhere. And there isn't a shortage of awesome guides eager to meet tourists and share these epic experiences.
Porto is buzzing with a wide variety of Airbnb experiences.
From food and drink tours, nature experiences and nightlife shows, the freedom of what to do in Porto is right at your fingertips. Below are some of the best experiences that show off the history and culture of the city.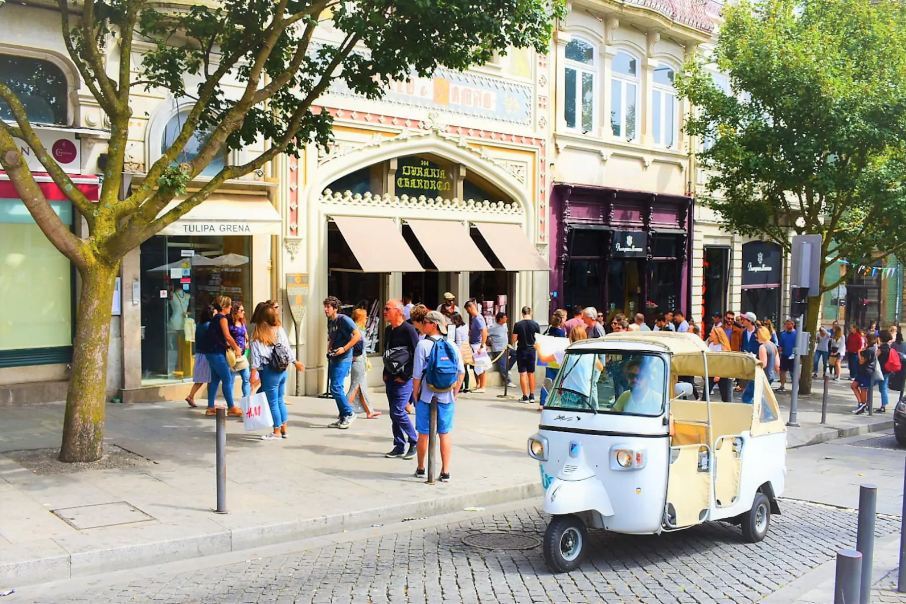 $35/person
2 hours
Up to 6 people
The colorful city of Porto has stories around every corner; discover the charming town in an enchanted vehicle. With all the wonderful, winding roads, hopping on a Rickshaw tour can be one of the most fun ways of seeing it all.
This tour will lead you along the Douro River, stopping at fantastic viewpoints in Porto and Gaia. It's a chance to get to know the area in a unique and exciting manner. And guess what? You get to enjoy the ride with a glass of rich Porto, filled with good flavor.
$143/person
5 hours
Up to 14 people
Because when is venturing around a new city in search of the greatest wines not a good time? And throw in a boat trip with snacks on board and it seems like no other experience could top it.
Ready for the long list of its accompaniments? This experience offers you entrance tickets to two beautiful wineries, over 7 wine tastings, snacks, lunch, a 1-hour private boat trip, and comfortable transport. Amazing.
Immerse yourself in breathtaking viewpoints while you discover viticulture and learn about the entire winemaking process. It's an ideal experience to do if you're traveling with a group of friends and looking for a whole day of wild adventure.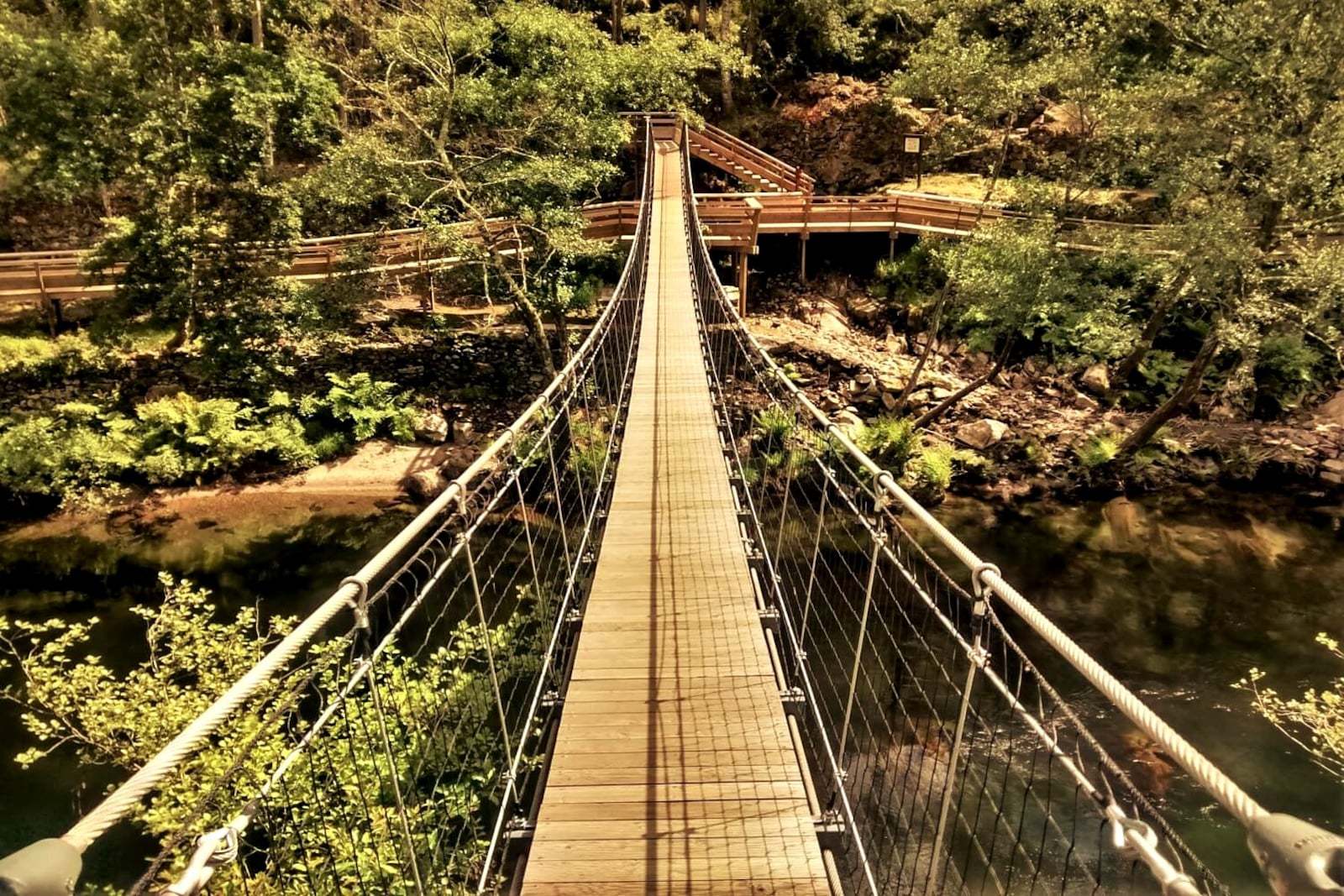 $113/person
10 hours
Up to 8 people
A chance to walk along one of the world's most beautiful walkways! A 5-mile boardwalk leads you through wild and rugged scenery that's sure to steal your breath away. The walk is done in the Arouca Geopark. It's actually been declared a UNESCO geological site, adding a little bit of local heritage to your trip.
Once you've completed your walk you'll head over to a traditional Portuguese restaurant to taste some of the local cuisines. End off the day tour in the romantic city of Aveiro, and wander around some of the art buildings and food markets.
Tip: Don't have that much time? Try out this 3-hour walking tour to learn about Porto's roots.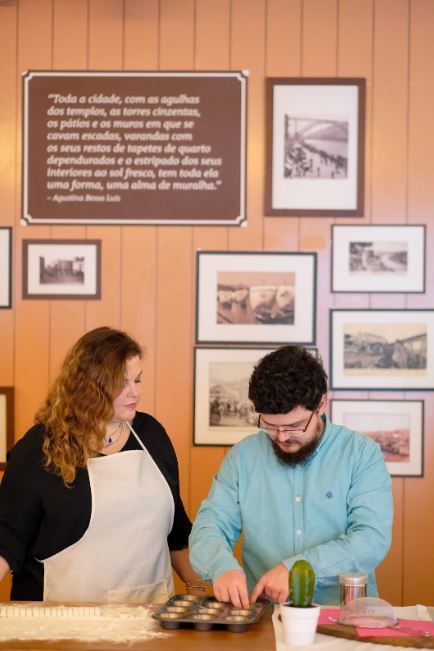 $23/person
5 hours
Up to 10 people
We take it you've tried Pastel de Natas wherever you are in the world. But after traveling to Portugal and trying out the originals, you won't be able to go back to the wannabes. The good news is, you don't have to! Learn the secret art of pastry making, with guidance and support from a kind local.
The hands-on class will be done by making everything from scratch, as a group or in your own private class. It's a class fit for friends and family, and at the end of the day, you'll be confident enough to bring back the recipe to your own hometown.
$57/person
5 hours
Up to 8 people
Experiencing the nightlife in Porto is a must. Why not try out this tour where you'll taste and learn about prized Portuguese wines? The evening is spent in a local Porto neighborhood chatting the night away while tasting various local craft beers. After the beers, sample wines from Northern Portugal and sip on famous port.
And even if you're not a wine or beer expert. The best way to expand your knowledge is to learn on the job. Have fun and take in all the surprisingly interesting beer-making secrets.
Don't Forget Your Porto Travel Insurance
ALWAYS sort out your backpacker insurance before your trip. There's plenty to choose from in that department, but a good place to start is Safety Wing.
They offer month-to-month payments, no lock-in contracts, and require absolutely no itineraries: that's the exact kind of insurance long-term travellers and digital nomads need.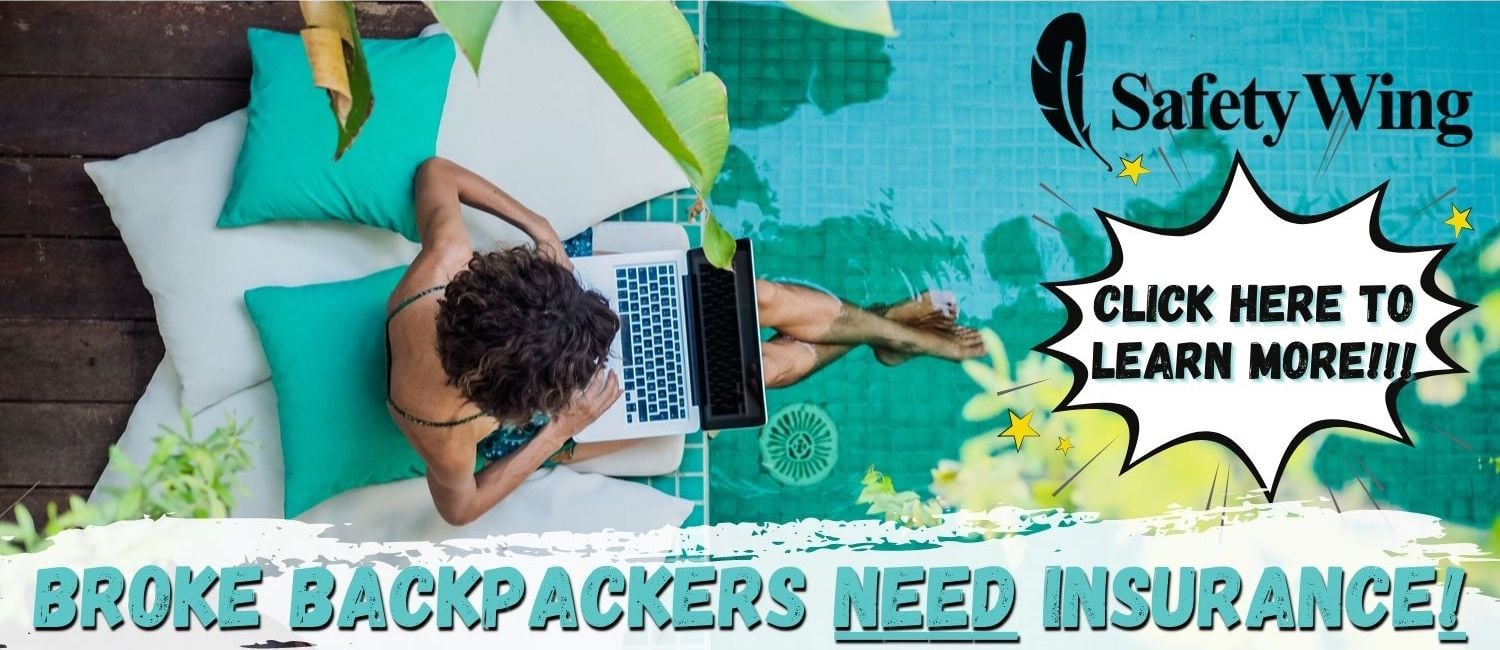 SafetyWing is cheap, easy, and admin-free: just sign up lickety-split so you can get back to it!
Click the button below to learn more about SafetyWing's setup or read our insider review for the full tasty scoop.
Final Thoughts on Porto Airbnbs
You can probably tell by now that Porto, Portugal, vacation rentals are quite spectacular. With all the great options, it simply comes down to selecting one that steals your heart.
It's one thing being in a beautiful city, but good accommodation is just as important. The Portuguese Airbnb's we've mentioned can take your vacation around the city to a new level. Spoil yourself by staying in the city center to catch all the great entertainment. Take it easy in the quirky art district, or book a place along the main street and indulge in the hearty food.
We hope this guide will help you to find the best Airbnb in Porto, no matter what your travel needs are! If you're traveling from outside of Portugal, keep yourself safe and cover yourself with travel insurance!
---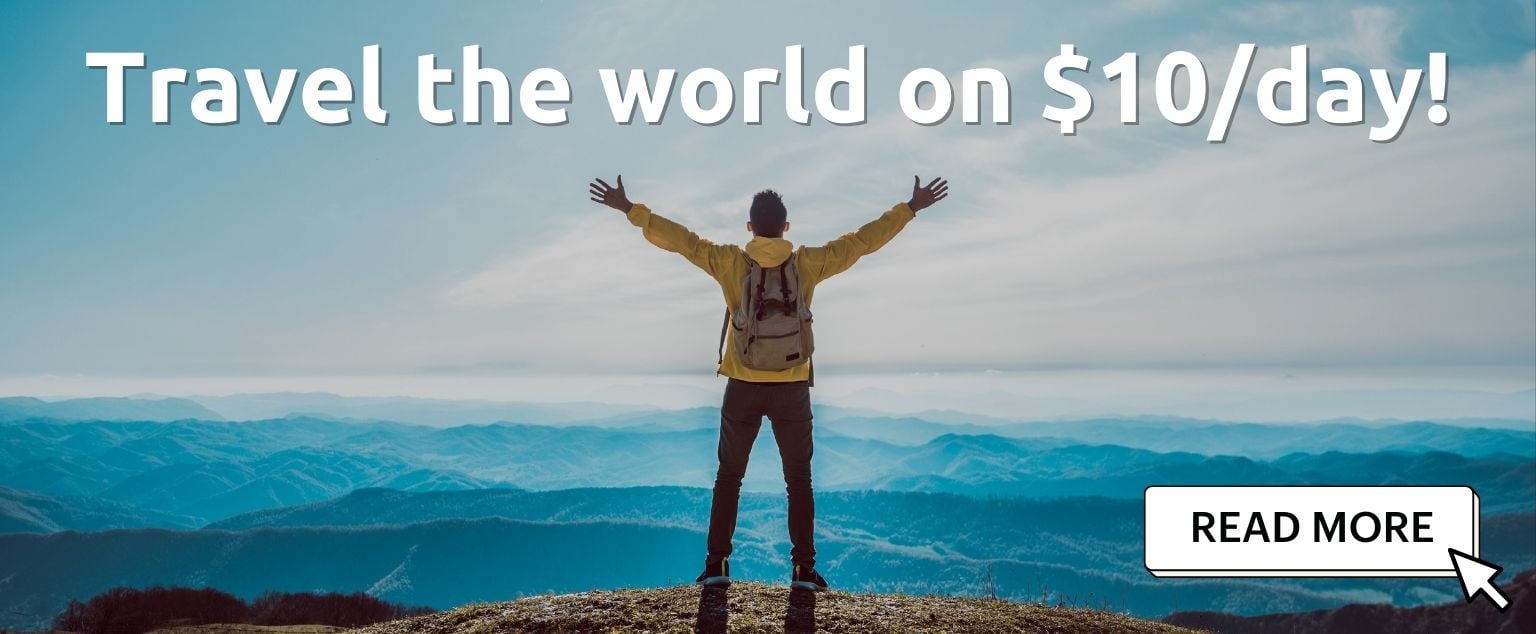 And for transparency's sake, please know that some of the links in our content are affiliate links. That means that if you book your accommodation, buy your gear, or sort your insurance through our link, we earn a small commission (at no extra cost to you). That said, we only link to the gear we trust and never recommend services we don't believe are up to scratch. Again, thank you!