Portugal is known worldwide for its gorgeous beaches, road-trip-worthy landscapes, and vibrant cities. Located at the tip of the Iberian Peninsula in southern Europe, bordering the North Atlantic Ocean, this country is overflowing with just as much gorgeous nature as it is with culture and authentic charm.
From the mountains of the Estrela to the dry plains of the Alentejo to the dramatic cliff faces of the Algarve, there is plenty of natural beauty to explore in Portugal. The historically powerful nation, known for its explorer era, also includes the islands of the Azores and Madeira, two subtropical archipelagos in the heart of the ocean.
Interestingly enough, there is only one official dedicated national park in Portugal. However, the country has its fair share of natural parks and reserves, each boasting its own unique landscapes and diverse plant and animal life.
What are National Parks?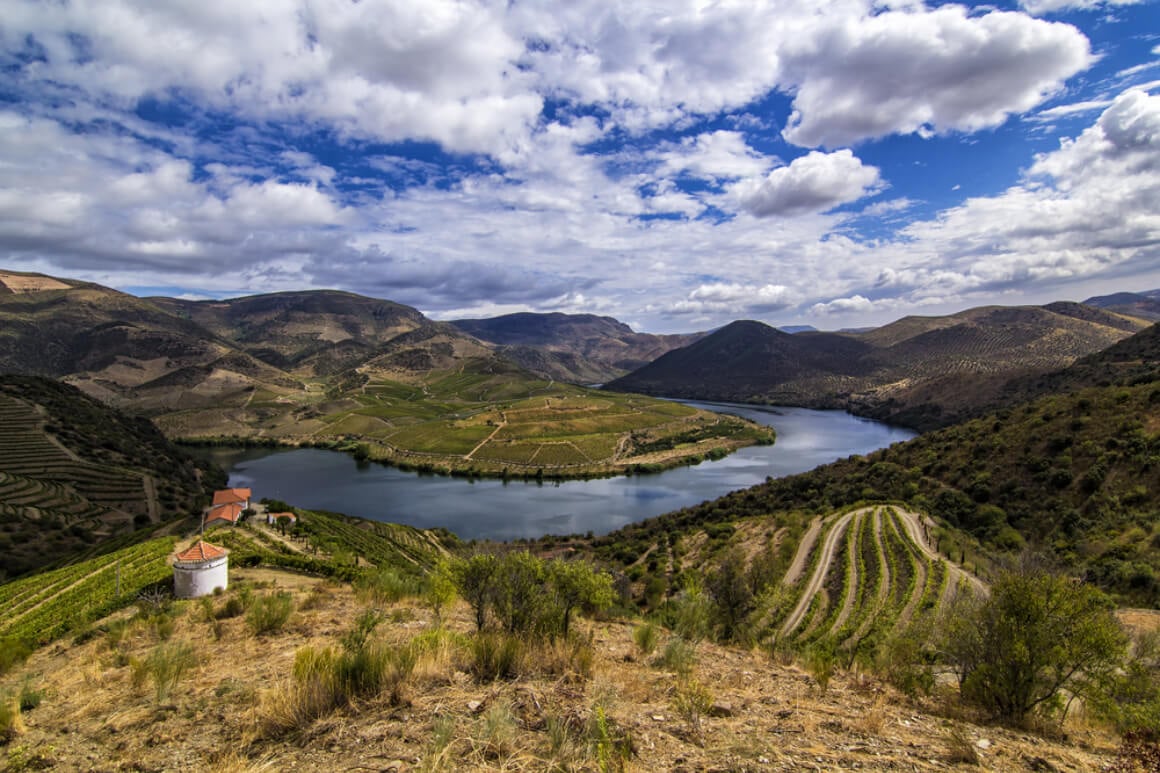 Portugal's park system is unique in that the country only has one official national park. However, this doesn't mean that Portugal doesn't protect and conserve its incredible landscapes.
Instead of national parks, the country has 24 natural parks, wildlife reserves, and protected landscapes, accounting for over 7% of the country's total area. Known generally as the 'protected areas of Portugal,' these spaces are classified under a legal document that ensures they are maintained to ensure biodiversity protection.
Portugal's national and natural parks are classified as areas representing regional characteristics that show the country's biodiversity as well as sites that have biological, scientific, ecological, or geological value.
The Instituto da Conservação da Natureza e da Biodiversidade (ICNB) is a governmental agency and department dedicated to preserving Portugal's natural spaces. You can check out all the information you need about each specific park from this organization.
Portugal's national parks (and natural reserves) are generally well maintained for visitors to explore, with dedicated footpaths, toilet and restaurant infrastructure, and available guides. However, note that the quality of infrastructure and maintenance varies a lot from park to park.
National Parks in Portugal
While the country attracts tourists with its vibrant cities, beautiful beaches, and friendly locals, visiting a natural or national park in Portugal is one of the best ways to experience the raw natural beauty of this Iberian country. So, with that, let's look at nine of the most uniquely beautiful national parks and reserves to visit in Portugal.
Peneda-Geres National Park
Size: 268 sq mi
Location: Viana do Castelo, Braga, and Vila Real, on the border of Spain
Entrance Fee: €2 per car
Portugal's only official national park sits in the very northern part of the country, bordering Spain. The park was founded to protect and preserve the Geres Mountains, its landscapes, the flora and fauna which inhabit them, and the heritage of the park's local residents.
If you're into anthropology, the park is dotted with local villages where you can see shepherds leading their livestock with horsedrawn carriages. You can also take an adventurous kayaking adventure down the Cavado River, passing by medieval fortresses as you go.
The park is swarming with mountain peaks at different elevations, the most famous being the Geres and the Altar doe Cabrales. These two peaks offer incredible panoramic views of the natural park and its surroundings.
Hikers and trekkers can follow footpaths that snake their way around the park, passing tons of interesting rock formations along the way. You could even pass a historic granary at this national park in Portugal, representing the early settlers who used to live in the area.
Waterfalls are abundant in this park, which flow with crystal clear water throughout the winter months. One of the most memorable and popular sites to visit is the Vilarinho das Furnas ruins, which are the ruins of an old village that was purposefully submerged under water to build a reservoir. Today, the lost city reappears during the dry season and is an eerily intriguing landmark to explore.
Where to Stay near Peneda-Geres National Park:
Set just a short distance from the Geres thermal spa, Casa de Fecha is set in a traditional stone building in Parada with access to a shared lounge and kitchen. The accommodation has three bedrooms and three bathrooms and features a barbeque terrace with mountain views.
Month to month payments, no lock-in contracts, and no itineraries required: that's the exact kind of insurance digital nomads and long-term traveller types need. Cover yo' pretty little self while you live the DREAM!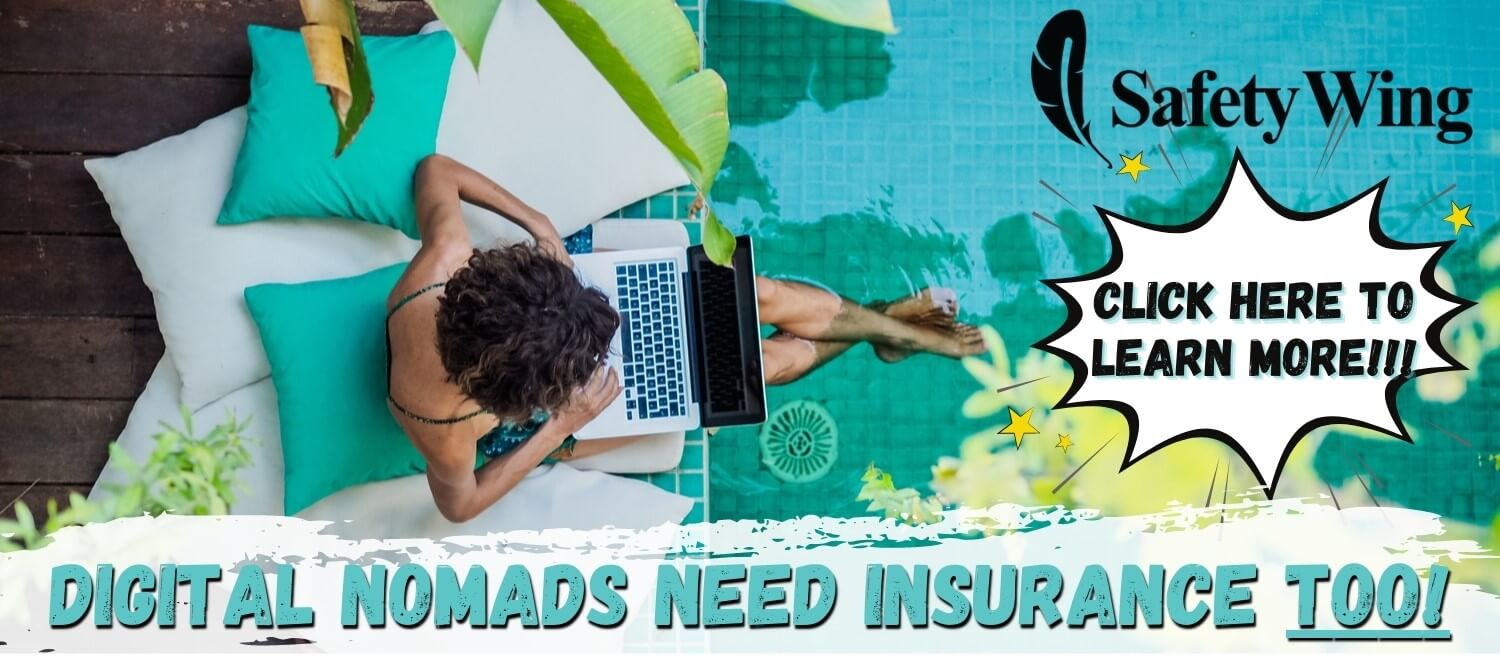 SafetyWing is cheap, easy, and admin-free: just sign up lickety-split so you can get back to work! Click the button below to learn more about SafetyWing's setup or read our insider review for the full tasty scoop.
Other Parks in Portugal
Since Portugal only has one official national park within its borders, I've added eight of the best natural parks in the country.
Arrabida Natural Park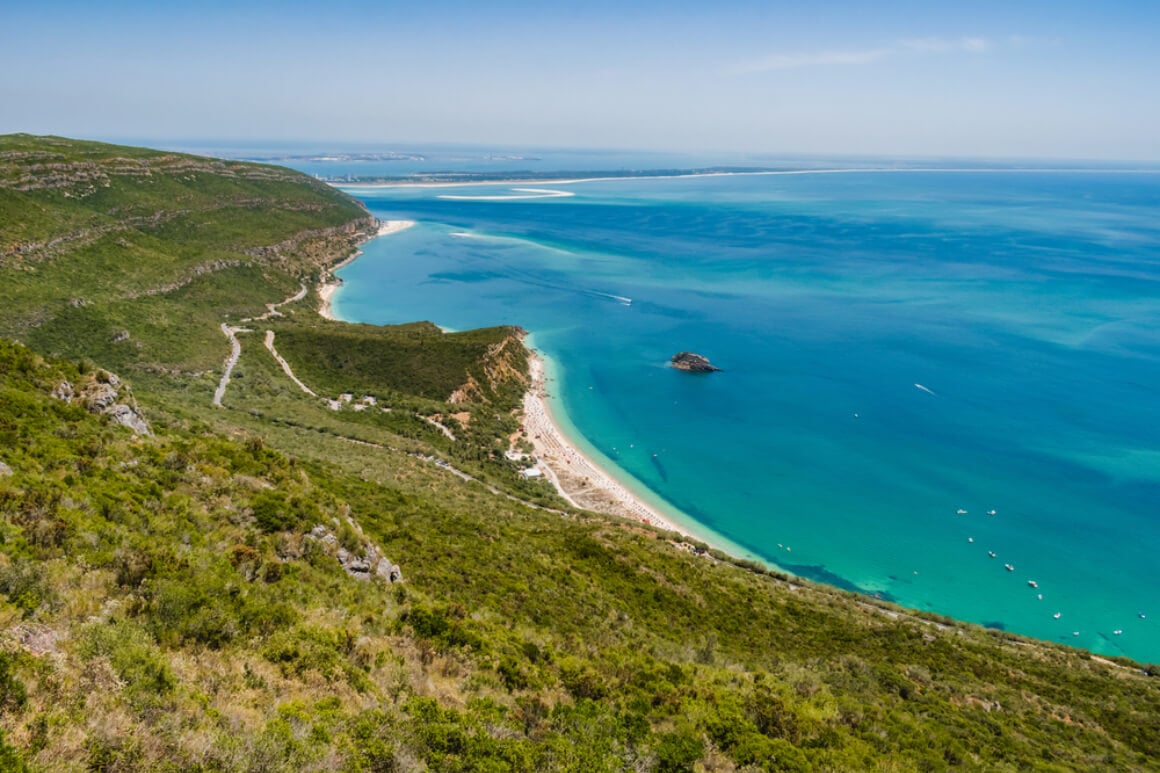 Size: 68 sq mi
Location: Peninsula or Setubal
Entrance Fee: Free entry
Bursting at the seams with lush forests and gorgeous beaches, Arrabida National Park is a fertile region that stretches along the southern Portuguese coastline from Palmela to Setubal. Framed by rocky cliffs and white sand beaches lining the shore, Arrabida attracts thousands of tourists to experience the lush vegetation and peaceful beaches.
Because of its southern location, the area has a temperate Mediterranean climate, which allows an array of exciting fauna and colorful flora to flourish. Mediterranean plants like lavender, olive, pistachio, and thyme thrive in the region. The landscape can be likened to a rainbow of colors, with yellow plains rising into green forests, rolling into the azure blue ocean.
Being a convenient one-hour drive south of Lisbon, the most popular beaches at this Portuguese national park are Figueirinha and Galapinhos, which are common spots for locals from Lisbon to visit.
While there are loads of hiking trails and walking footpaths winding through the park, the main attractions are the calm ocean and beaches, which offer the perfect setting for a more relaxing natural park experience.
As the best coastal reserve near the city of Lisbon, visitors can even join a boat trip to experience the beauty of the water.
Where to Stay near Arrabida Natural Park:
Set overlooking the ocean in Setubal, this gorgeous Portuguese home has views of the sea, city, and Sao Filipe Castle. The accommodation has two guest rooms, two bathrooms, and a homey covered porch where you can dine, socialize with your family, or relax after exploring the natural park.
Southwest Alentejo Natural Park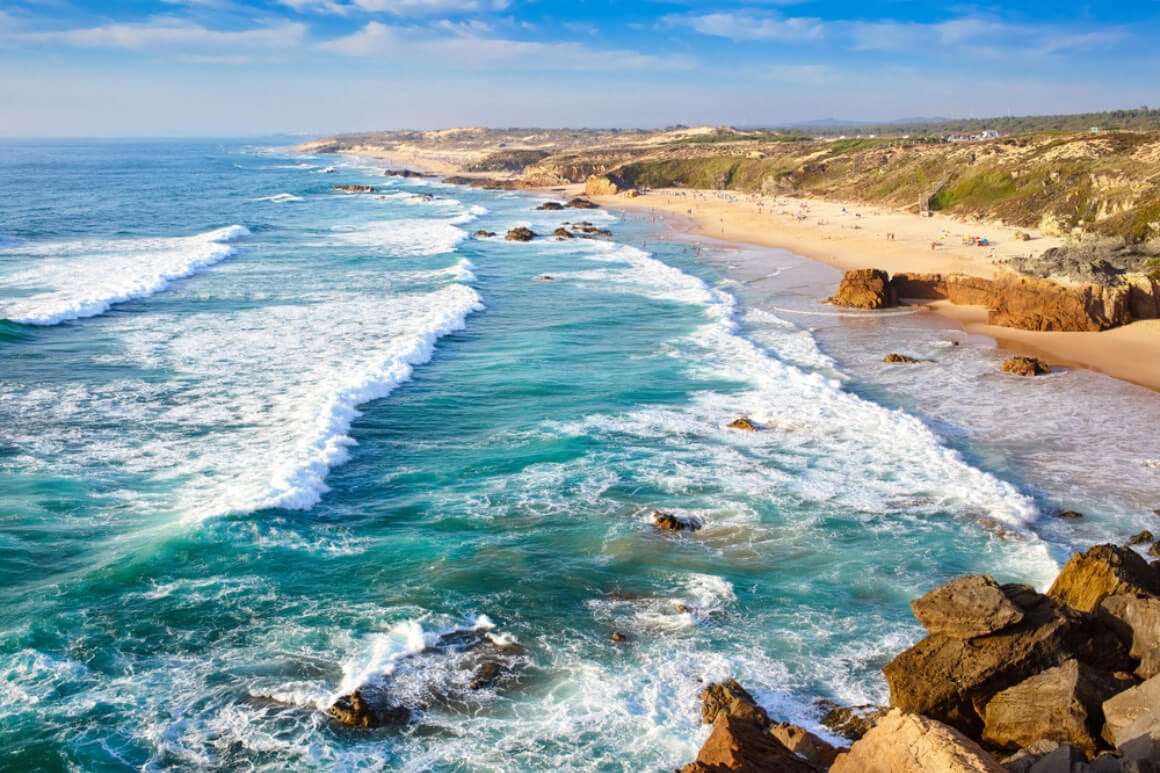 Size: 345 sq mi
Location: Southwest Alentejo and Saint Vincent Coast
Entrance Fee: Free entry
Spread across the Alentejo coastal region from Burgau to the Algarve, Southwest Alentejo Natural Park is one of the most magnificent parks in Portugal. Visitors flock from across the world to marvel at the incredible cliff faces, rocky coastline, and powerful ocean.
It's also a hotspot for biologists and zoologists, who travel here to observe unique flora and fauna in its natural habitat. This is the only place in the world where you can see white storks nesting in the marine cliffs.
Suppose you're up for an adventure; this national park in Portugal is a popular place for watersports, including surfing and boating adventures. Some of Portugal's top surf camps are located here in Carrapateira, Odeceixe, and Aljezur.
In terms of history, you could also pay a visit to Fortaleza de Sagres, which features 400-year-old buildings and an isolated lighthouse at Cabo de Sao Vicente, signifying a different era.
Alternatively, join the crowds and enjoy the sunshine from the beaches as you marvel at the impressively bewitching cliffs that tower above you. Take some time to explore the beaches on foot, and you're bound to find an exquisite cove without too many people.
Where to Stay near Southwest Alentejo Natural Park:
Easily one of the most charming places to stay in the area, Monte da Boavista is a self-catering vacation rental set right inside the natural park. The restored historic houses can either be rented as one or two bedrooms and are clean, cozy, and beautifully decorated with minimalistic Portuguese-inspired interiors.
Ria Formosa Natural Park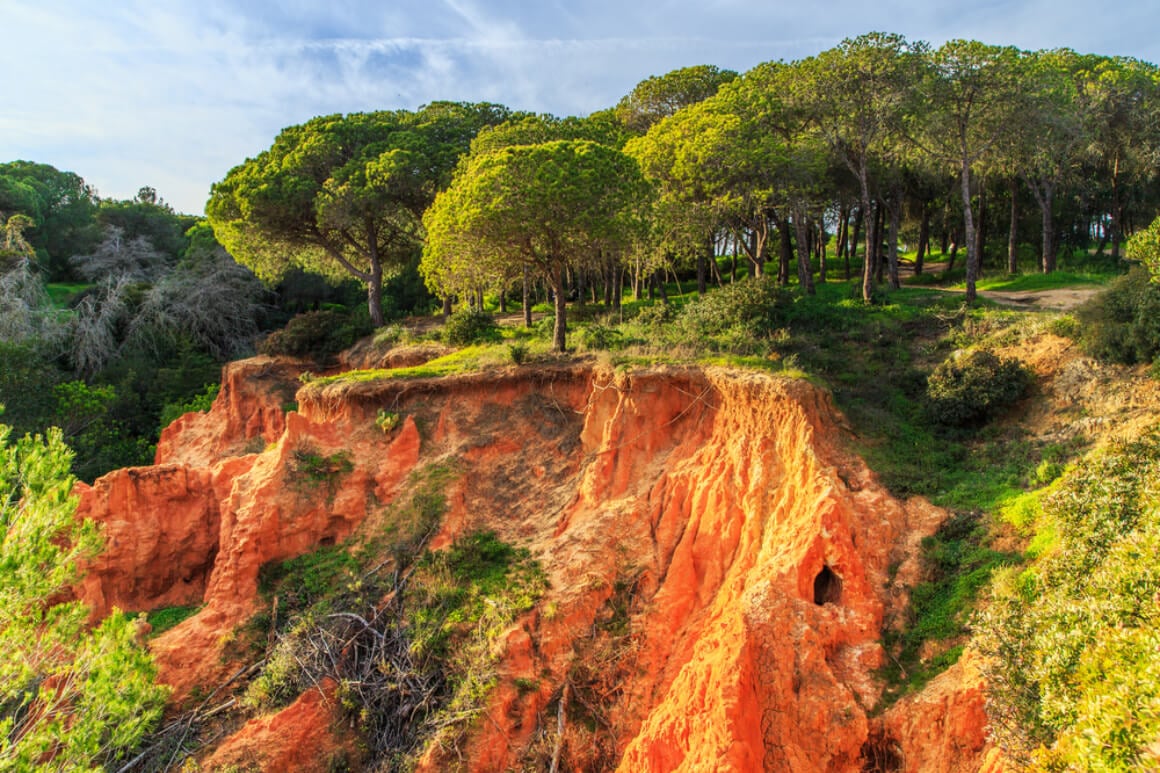 Size: 69 sq mi
Location: Algarve, southern Portugal
Entrance Fee: €2 per adult
As part of one of the Seven Wonders of Portugal, Ria Formosa is the ideal destination for those seeking natural beauty. The park sits east of the Algarve and comprises a series of lagoons, marshlands, saltpans, and barrier islands, which periodically change with weather, wind, and tides.
The park can be accessed from Faro, Beretta, Culatra, and Tavira, which are all great towns to stay in when you visit the area. Some of the most picturesque sandy banks lie just a short boat ride away from Faro and Olhao.
Other than the ever-changing lagoon system, the national park in Portugal is known for its breathtaking estuary that leads into the sea, boasting just about every shade of blue-green throughout the water. The beaches, however, are a shade of brown due to the ground's sediments, making them just as well suited for bird sanctuaries as they are for beachgoers.
On that note, the park is home to some of the most unique birds in the country, with more than 20 thousand migrational birds passing through the park each season. Packing your binoculars is a must!
One of the best ways to experience the park's beauty is to join a tour on a traditional Portuguese fishing boat, which is used for tuna fishing in the area. After seeing the land from a different perspective, enjoy an authentic seafood meal at the harbor.
Where to Stay near Ria Formosa Natural Park:
Villa Moncao is a gorgeous, homey guest house in the heart of Faro, just a short drive from the Ria Formosa Natural Park. It features a large garden and swimming pool, bicycles, and a fitness center. Guests can rent a four-person family room with a terrace or a double room with a balcony.
Forget boring accommodation… book yourself an EPIC STAY!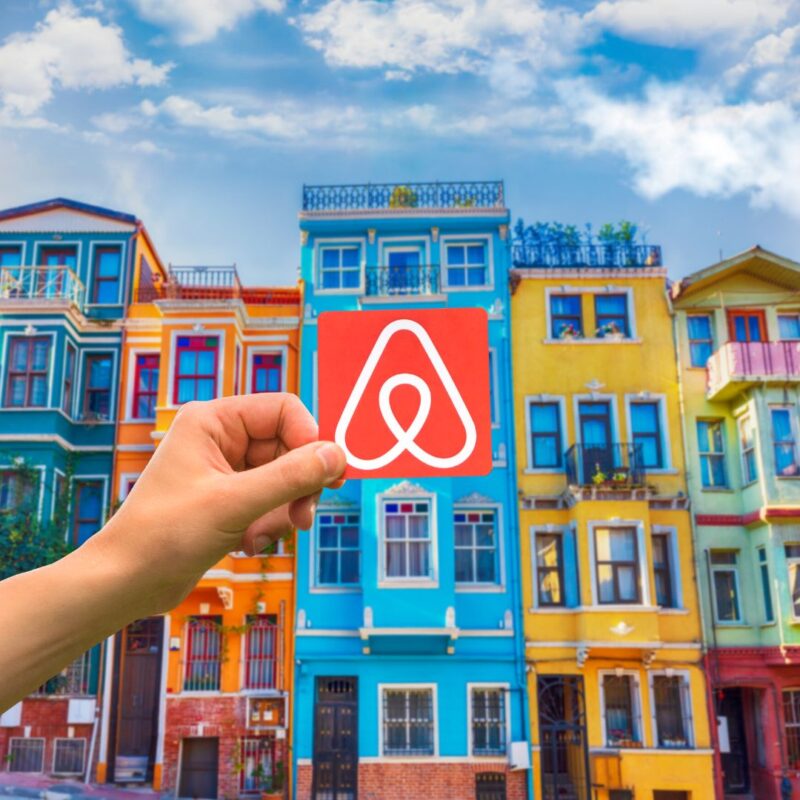 Why stay in a naff hotel when you can stay in a cosy, stylish local house instead? And for half the money too!
Stay somewhere EPIC and save your hard-earned dollars — from houses to barns to castles and caves, there is an Airbnb for every occasion!
Book an EPIC Stay
Sintra-Cascais Natural Park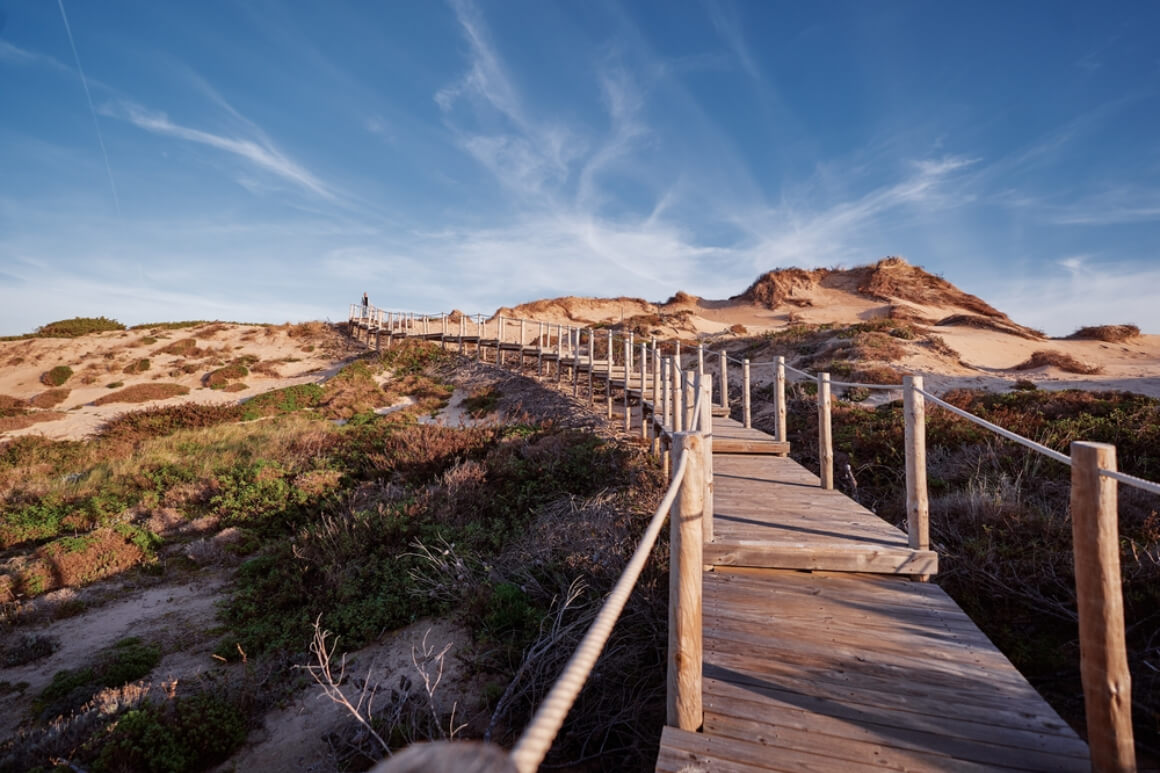 Size: 55 sq mi
Location: Serra de Sintra Mountains
Entrance Fee: €6 per adult, €4 per child, €18 per family
Arguably the most well-known national park in Portugal, Sintra-Cascais Natural Park is just a short drive north of Lisbon, making it one of the most accessible parks from the capital.
It's home to some great sites and attractions that will appeal to any visitor, whether you're after culture, history, or natural beauty. The region is one of Portugal's most popular tourist destinations, boasting historic castles and fortresses, iconic beaches, and picture-perfect coastal towns.
The park contains the Serra de Sintra Mountain Range, home to some of the most beautiful places in Portugal such as the 8th-century Castle of the Moors, Sintra Palace, Monserrate Palace, and the pastel-colored Pena Palace.
However, the park also has its fair share of natural wonders, packed with diverse landscapes. Cabo da Roca (Continental Europe's most western point) is an impressive cliff face that towers over the Atlantic Ocean and is well worth a visit if you like good views. Azenhas do Mar is another charming coastal town overlooking the coastline, known for its fresh seafood.
Where to Stay near Sintra-Cascais Natural Park:
This gorgeous pool-pavilion home has been recently refurbished with nature-inspired interiors and minimalistic furnishings and is set in the heart of Cascais. When you aren't exploring the beautiful beach town or natural park, relax by the pool or cook up a feast in the fully-equipped kitchen.
Litoral Norte Natural Park
Size: 34 sq mi
Location: Northern coast of Esposende
Entrance Fee: Free entrance
Sweeping sand dunes, dusty marshlands, and windswept reeds. These are a few ways to describe the Litoral Norte Natural Park, which is located in the northwest of Portugal overlooking the Atlantic Ocean.
Continually battered by Atlantic weather, the winds have helped shape the majestic sand dunes that characterize this Portuguese national park. There are over 240 different species of plants in the park, many of which are reeds and grasses.
The long grasses provide sanctuary to a range of seabirds, which nest and breed in the plants that are protected from the wind (140 species of birds, to be precise). In fact, the park was created to preserve the dunes and protect the birds and sea life that live in the area.
The scenic dunes and rolling hills make this a gorgeous place to walk through untouched nature. Be sure to bring along your binoculars if you're interested in bird-watching!
Where to Stay near Litoral Norte Natural Park:
Hostel Eleven has all the amenities you could wish for during an affordable and comfortable stay near Litoral Norte Natural Park. Set in a traditional painted-tile building in the heart of Esposende, you'll be close to the city's action and the natural park.
Is This the Best Daypack EVER???
Alvao Natural Park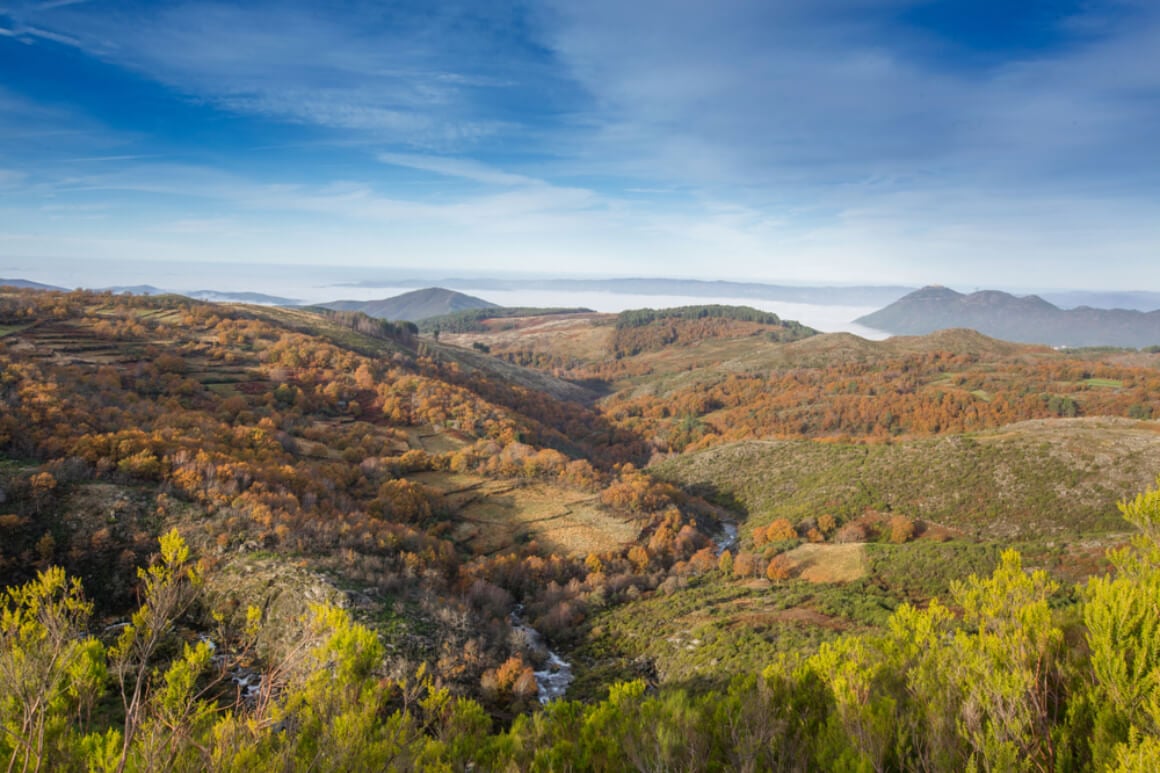 Size: 28 sq mi
Location: Tamega and Duora Subregions of northern Portugal
Entrance Fee: Free entrance
Although the park is relatively small in size, it contains two distinctly different landscapes and ecosystems, known as the Basal Zone and the Upper Zone. The terrain is made up of mountainous hills and rocky granite cliffs.
This part of the park is popular with hikers and features winding trails and footpaths throughout the mountainous terrain.
When it comes to wildlife, you could observe wolves, bats, and eagles in the park, as well as spot over 480 different species of plants. Overgrown with wild rosemary, there's a wafting smell of this fragrant herb throughout the park.
The Portuguese national park sits in the Mondim de Basto and Vila Real municipalities in northern Portugal and was founded as a protected area in 1983. Besides natural beauty and wildlife, it's the ideal destination for lovers of adventure and adrenaline sports.

One of the main attractions in the park is the Fisgas de Ermelo Waterfall, which plunges dramatically into the river below, surrounded by moss-clad rocks and a misty spray. This impressive waterfall is one of Europe's largest, falling from a height of over 200 meters from the Olo River.
Where to Stay near Alvao Natural Park:
Bordering the natural park, Casa da avó Ana Alvão Mondim de Basto is a cozy cabin set in a historic stone building in Bobal. The self-catering vacation rental has two bedrooms with a shared bathroom and can even accommodate more guests on sofa beds if necessary.
Douro International Natural Park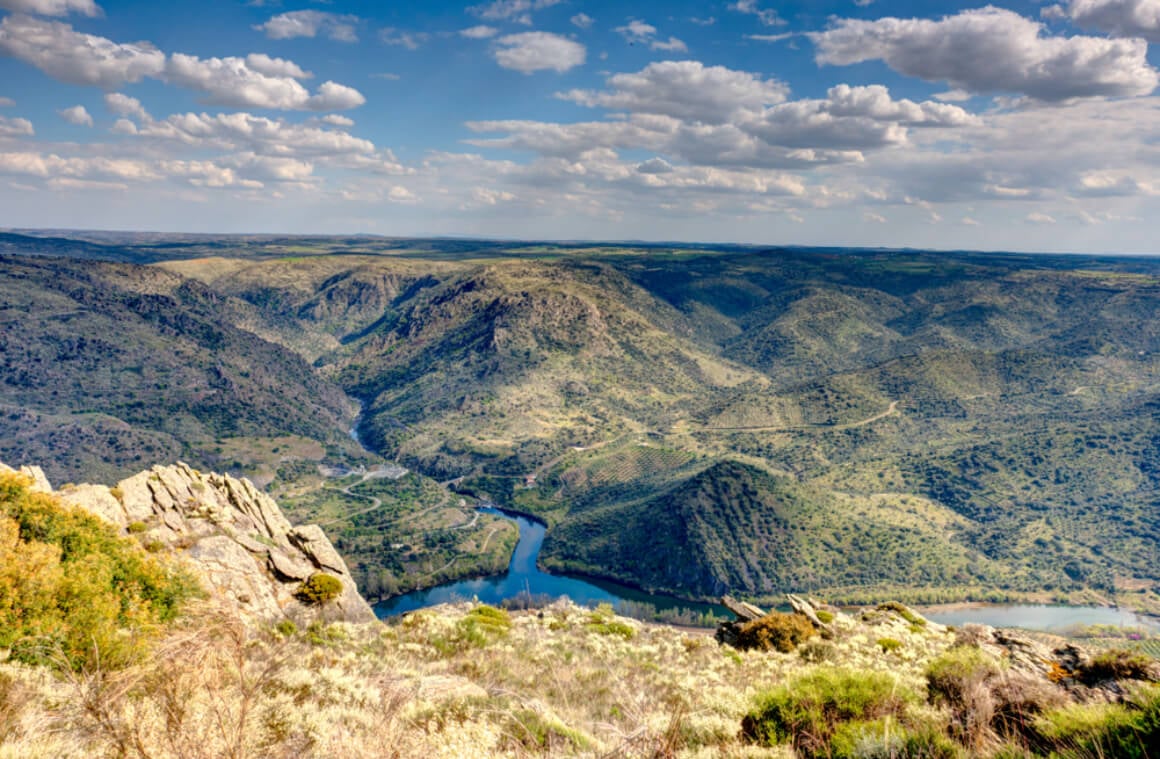 Size: 335 sq mi
Location: Miranda de Douro and Mogaduoro municipalities at the border of Spain and Portugal
Entrance Fee: Free entrance
Easily one of the most geographically impressive parks in the country, Douro International Natural Park sits on the Portuguese / Spanish border (hence its name). The massive Douro River cuts through the landscape, beneath towering cliff faces and ravines that the water has eroded over centuries.
The flowing river is the lifeblood of an abundance of plant species and grasses lining the river banks, creating a fertile and lush natural environment on either side of the river. This national park in Portugal is one of those places that can truly make you feel small.
The region is well known for its vineyards and wine production. Grapes are grown in the fertile valleys, with the perfect Mediterranean climate for the job.
The Douro is also home to some incredible bird species, such as the royal eagle, Egyptian vulture, and black stork, which visitors can sometimes see swooping through the gorge from their own 'bird's eye view.'
For another viewpoint, take to the water from the International Biological Station in Douro, where you can hop on a boat and check out flora and fauna from a unique perspective.
While it won't cost you a cent to enter the park, you must book your entrance date in advance.
Where to Stay near Duoro International Natural Park:
Set on the border of Spain and Portugal in Bemposta, this gorgeous three-bedroom home boasts views comparable to a Tuscan villa. The house has a huge pool and garden area and is perfect for families looking for some respite from city life.
Montesinho Natural Park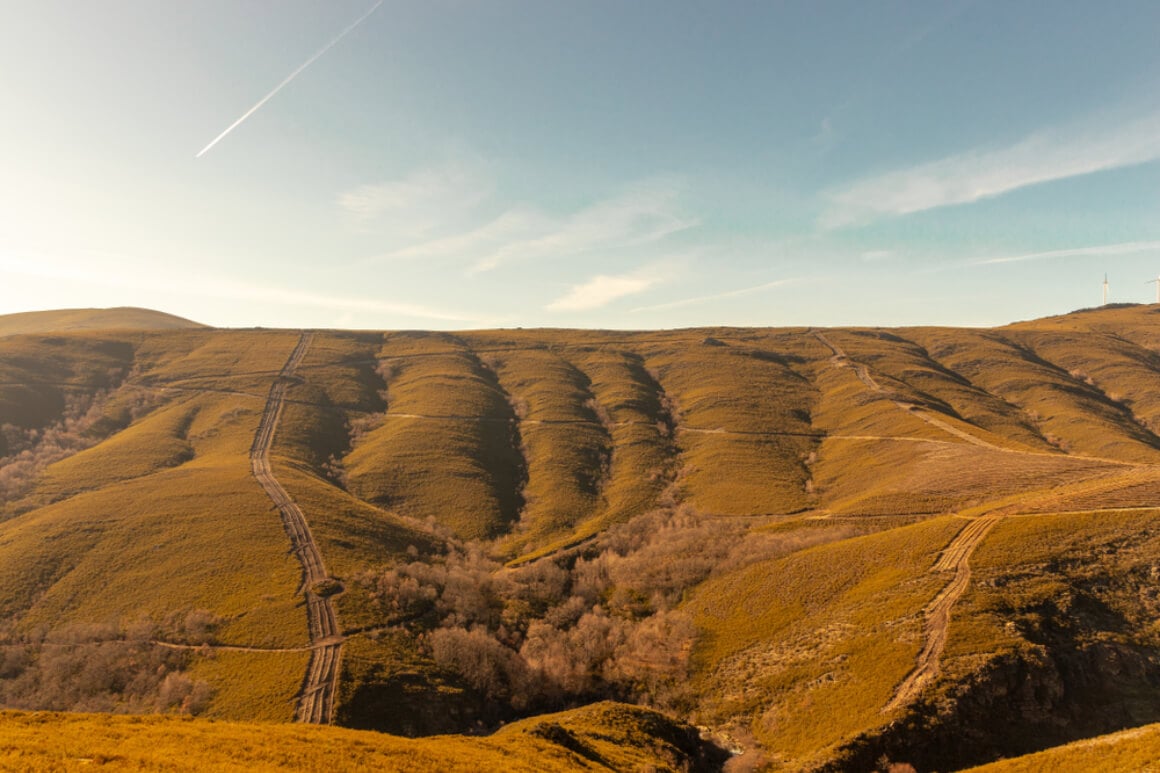 Size: 286 sq mi
Location: Vinhais and Braganca, northeastern Portugal
Entrance Fee: Free entrance
Overflowing with biodiversity and gorgeous scenery, Montesinho Natural Park is well worth a visit for anyone who appreciates nature. As one of the biggest parks in the country, the park packs in many diverse terrains, from rolling hills and valleys to flowing rivers to lush forests to peaceful ponds.
The park is in the northeastern corner of Portugal on the Spanish border and includes parts of the slopes of the Serra da Coroa. The park also contains a few traditional local villages: Pinheiro Novo, Moimenta, and Guadramil.
The most popular thing to do in this national park in Portugal is hike and trek through the mountain, which is scattered with winding footpaths that vary in difficulty. Whether you embark on an hour-long stroll or an intense hike, the views are incredible from just about every point in this park.
Montesinho is also home to a number of large mammals, including the Iberian wolf, deer, otter, wild boar, genet, and elusive lynx. Although rare, spotting these animals in their natural habitat is a spectacular sight.
Where to Stay near Montesinho Natural Park:
Just a short distance from the natural park, Apimonte Casa do Serra is a homey cottage in the small town of Vilarinho on the Spanish and Portuguese border. This spot has a self-catering kitchen, BBQ facilities, and a deck with charming village and mountain views.
Final Thoughts
Portugal is easily one of the top European vacation destinations. Foreigners visit the Iberian peninsula to explore historic cities, lounge on beautiful beaches and socialize with friendly locals.
However, Portugal has a lot more to offer than culture and history. Tourists, young and old, visit to explore the natural beauty of Portugal's national parks and natural reserves. My favorite natural park would have to be Sintra-Cascais Natural Park, which beautifully combines a dose of history and culture with natural beauty.
Spending some time in nature is one of the best ways to experience a country, and I highly recommend exploring a few of these magnificent natural parks on your next visit to Portugal.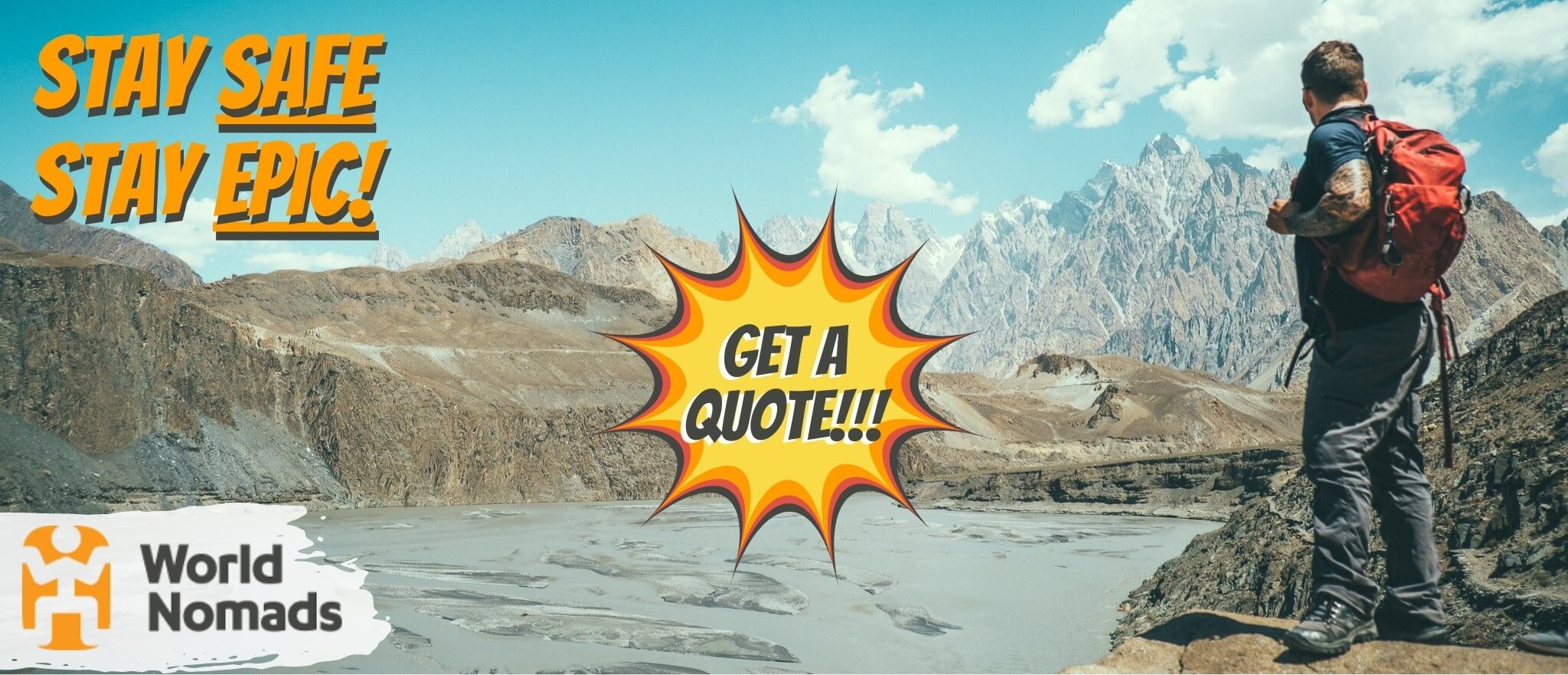 World Nomads' mission is to support and encourage travellers to explore their boundaries. They offer simple & flexible travel insurance, and safety advice to help you travel confidently.
They've been doing it since 2002 – protecting, connecting, and inspiring independent travellers just like you.
Get a quote below or read our in-depth review!
World Nomads provides travel insurance for travelers in over 100 countries. As an affiliate, we receive a fee when you get a quote from World Nomads using this link. We do not represent World Nomads. This is information only and not a recommendation to buy travel insurance.
---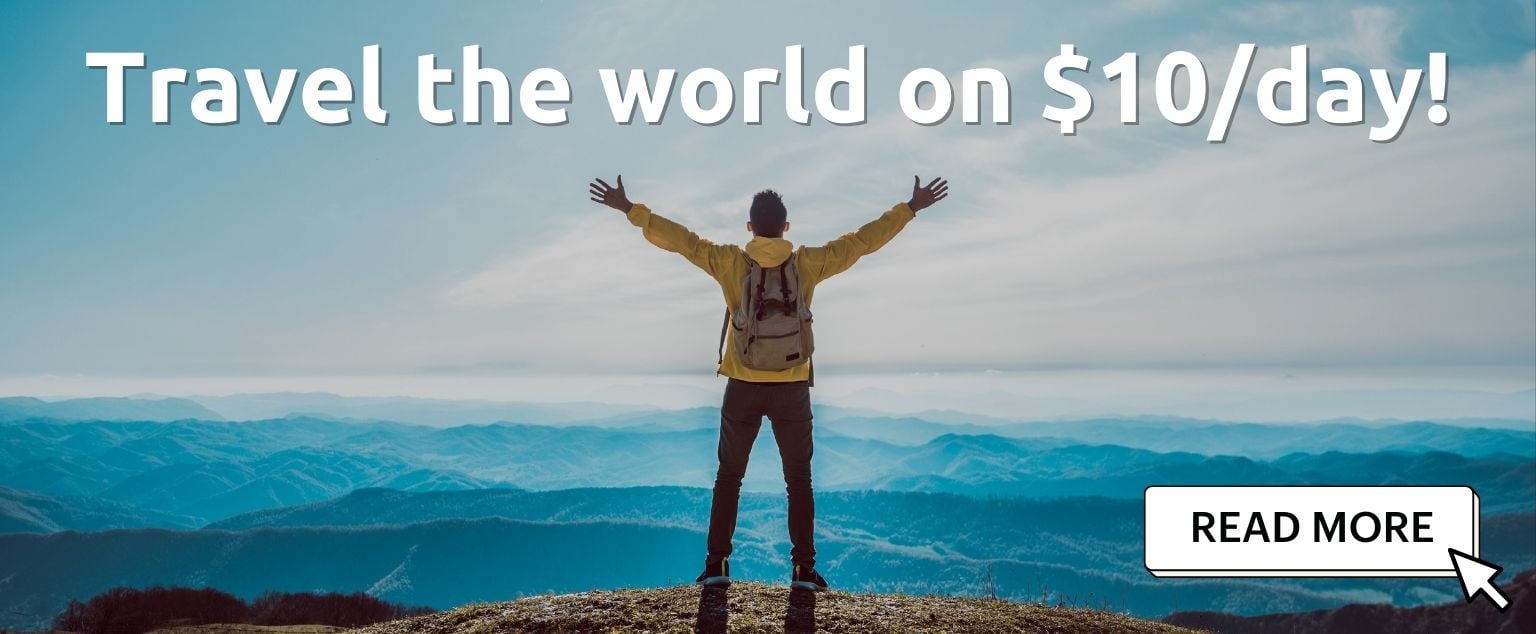 And for transparency's sake, please know that some of the links in our content are affiliate links. That means that if you book your accommodation, buy your gear, or sort your insurance through our link, we earn a small commission (at no extra cost to you). That said, we only link to the gear we trust and never recommend services we don't believe are up to scratch. Again, thank you!