For centuries, surfing has been a creative outlet, sport, and ceremonial act. What started in the Polynesian islands as a religious tradition has spiraled into one of the world's most adored sports. In fact, surfing is no mere sport – it's a lifestyle, a way of life, and an outlet that is as beneficial for the mind and soul as it is for the body.
Portugal is known for having some of the best surfing conditions in Europe. The country's rugged coastline is riddled with waves from world-class surf breaks to beginner-friendly beach breaks. From the mile-high waves at Nazare to the cruisy swells along the Cascais coastline, there is always a wave to catch in this incredible country.
Not only can you find some of the most exquisite beaches and surfing waves in Europe, but Portugal is also known for its local culture, food scene, and natural beauty. When you visit Portugal, you'll put yourself in the heart of historical Europe, surrounded by age-old buildings, friendly locals, and a nightlife scene like no other.
Traveling can be expensive, and one of my favorite ways to save cash on a surf trip is to stay in a surf hostel in Portugal. Surf hostels are great for all water lovers, whether you're new to the sport and need a lot of guidance or if you're an advanced rider just looking for a community of surfers in a new place.
In this article, I'm going to focus on ten of the best Portuguese surf hostels, including properties that are best suited for female travelers and others that are great for a social vibe. Whatever you're after, you'll find your tribe at one of these hostels!
Quick Answer: The Best Surf Hostels in Portugal

Do You Want to Travel FOREVER??
Pop your email in below to get a FREE copy of 'How to Travel the World on $10 a Day!'.
What to Expect from Surf Hostels in Portugal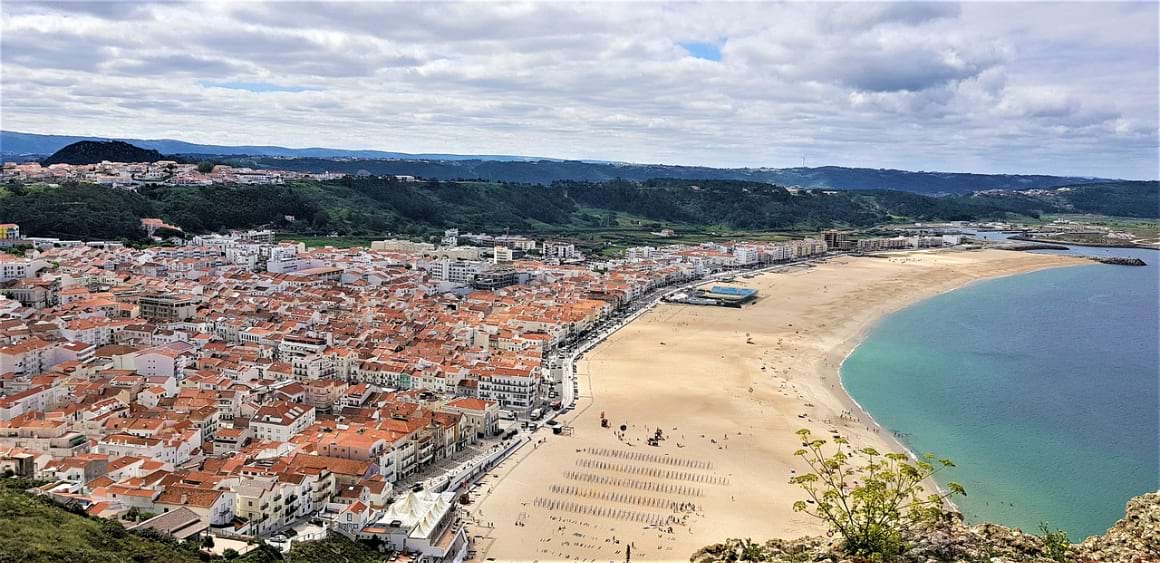 Staying in a surf hostel has all sorts of benefits, ranging from the standard amenities you can use to the lifelong friends you will make.
Portugal has recently become one of the world's premier surf destinations, with many young travelers and digital nomads visiting the coastline every year. Surf hostels offer both a place to rest your head, eat, shower, and socialize, combined with a surf school or camp.
While the typical surf hostel provides lodging and surf school facilities, there are plenty of different types of hostels to choose from. If you're after a fun and social party hostel, you will be overwhelmed with options. However, there are also a few relaxing hostels that offer a yoga retreat atmosphere – without the high cost. Other hostels are designed for long-term travelers and equipped with all the necessities for daily life in Portugal.
One of the best parts about staying in a hostel is the people you will meet. From the locals who run and manage the hostel to the visitors on a similar travel journey to yourself, you'll be coming home with a ton of memories and new friends.
As one of the largest countries in Europe, there are tons of surf hostels in Portugal to choose from. If you aren't sure where to start, choose an area to visit and narrow your search down to a specific location.
Some of the top surf towns in Portugal include:
Ericeira
Carcavelos
Cascais
Lagos
Faro
Santa Cruz
Nazare
Peniche
The price of a good hostel varies depending on three main factors:
The location of the hostel
The facilities and amenities offered
Whether you book a private room or a bed in a shared dorm room
Typically, a private room with a shared or ensuite bathroom will range from $90 to $150, while a bed in a dorm will cost between $20 and $30. Of course, this price won't include added extras like surfboard rentals, surf lessons, or advanced coaching.
The best way to search for and book hostels is using Hostelworld.com. Designed for travelers looking for this particular type of accommodation, Hostelworld.com provides convenient filters which can be used to narrow down your search and find the best hostel in Portugal for your specific needs, wants, and budget.
The Best Surf Hostels in Portugal
Now that we've covered the small talk, let's get into the good stuff – the best surf hostels in Portugal.
I've added a hostel for every type of occasion. However, this list does not include all the top hostels that you could choose from while visiting Portugal, and I highly recommend doing your own desk research before picking the perfect spot.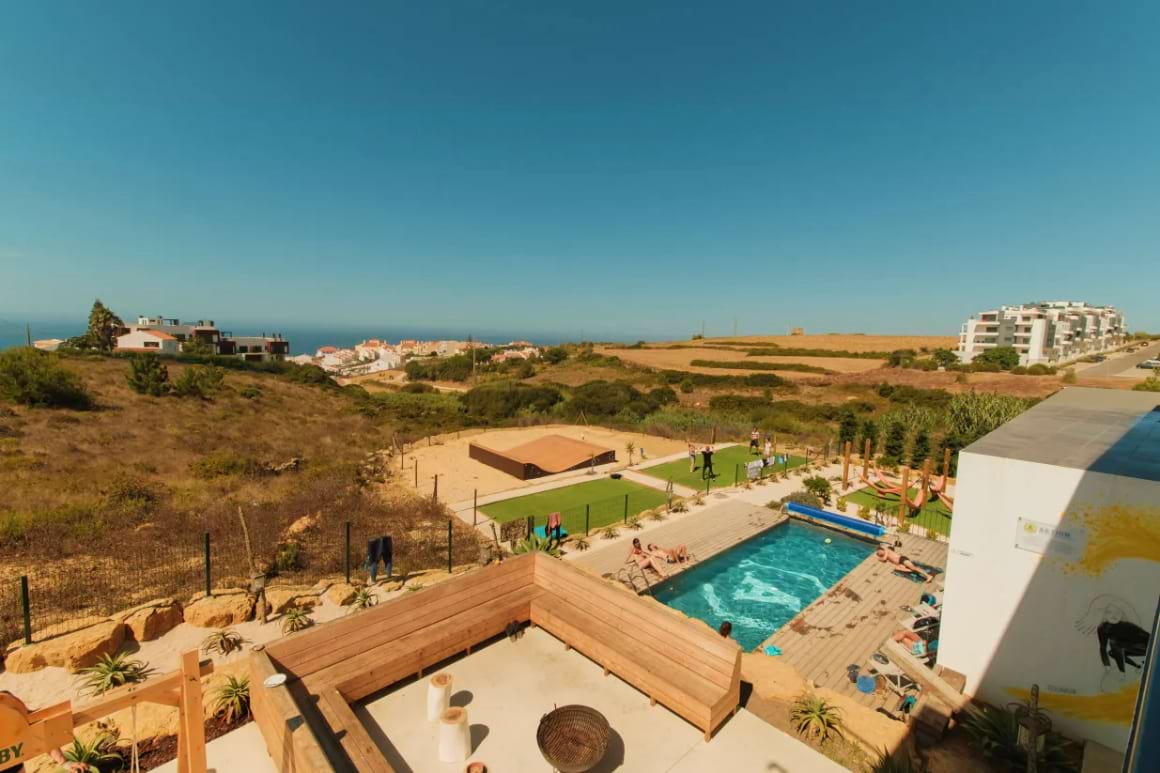 $$
At the top of Rua das Lombras in Ericeira
Dorms, privates, and family rooms
Four-minute walk to the best beaches in Ericeira
Set in a trendy neighborhood just a short distance from the town center at Ericeira, WOT Ericeira Surf Hostel offers a huge garden with a swimming pool, lawn, and skate park. The hostel is just a four-minute walk from one of the best beaches in the country, which also happens to be a great surf break.
Relax by the pool, watch your friends skate the ramp, or learn to ride the wooden wave yourself.
Eating out daily can get expensive, so a stocked kitchen is always helpful for backpackers. Guests can use the fully equipped kitchen, where you can prepare meals and store your food.
The hostel offers a range of different accommodation options, from dorm rooms to private suites. Whether you're travelling solo in Portugal or travelling as a couple, with a group of friends, or with family, there is a room for your particular needs in this hostel.
All rooms (dorms included) have ensuite bathrooms, so you won't have to worry about lining up to brush your teeth. There is even a self-catering apartment available to rent, ideal for long-term stays.
As one of the best surf hostels in Portugal, the rooms are newly remodeled with wooden interiors and modern amenities, including well-positioned plug points, heating, and cooling.
Why you'll love this hostel:
Pet friendly
An outdoor pool and skate ramp
Ocean Views
The location of this hostel could not be more perfect. Just a short drive or cycle from the heart of Ericeira, you can easily explore this historic town's hidden alleys and cobblestone streets. It's also just a short distance to Sintra and the Mafra woodlands and castles, a series of castles and palaces that make this region of Portugal so well-known.
The hostel is known for its social vibe, which makes it easy to make new friendships and solidify old ones. Spend time playing table tennis or foosball in the games room and grab a happy-hour drink at the on-site bar before heading to town for a night out with new friends.
An incredible group of staff is on call at the property to advise you on the best local places to visit and restaurants to dine at. They will even advise you on the best surf lessons, help you book a bicycle rental or trek tour, or recommend a good yoga class in the area.
Most Affordable Hostel in Portugal – The 70's Hostel
$
On Rua de Sao Felis in Ericeira
Outdoor terrace and self-catering facilities
Housekeeping, luggage storage, and late-check-out
If affordability is your main priority, this is one of the best surf hostels in Portugal for a reasonable price, where you won't have to skimp on comfort. This hostel reminds me a bit of a cozy home. It is decorated with bespoke furniture and features a central living space with a living area, dining area, and kitchen.
The rooms are simple yet offer everything you need from a budget hostel. If you book a bed in one of the dorms, you'll be provided with a comfortable bunk bed, linen and pillows, and a reading light. The hostel also offers private rooms, which have their own ensuite bathrooms and are perfect for two guests sharing.
The hostel is dedicated to 70s surf culture nostalgia, decorated with trendy 70s-inspired interiors and furnishings. It's the perfect space to return to after a day of surfing the incredible waves of the world-famous surf breaks at Ericeira.
The hostel staff are always available to help make your stay as simple as possible. Ask them to help you book a restaurant reservation or get advice on the best local food in the area – they're here to help!
Why you'll love this hostel:
Excellent for female solo travelers
Linen included
Tour and travel desk
The 70's Hostel is a short stroll away from Praia do Norte in the heart of Ericeira. Just steps from your room, you could wander the cobblestone streets of the historic fishing town, enjoy a bite to eat at one of its best restaurants, or cruise down to the beach and catch some time in the sun.
Back at the hostel, guests can enjoy free internet access to catch up with loved ones back home or to tend to some emails. With a common room that is typically a quiet space, this is also one of the best surf hostels in Portugal for digital nomads.
This hostel has a very homey family vibe, which will quickly become your home away from home in Ericeira. The friendly staff will be more than happy to arrange a late check-out, store your luggage or help with other admin and logistics during your stay.
Even though it might seem smaller than other hostels in the area, you are bound to meet some fantastic travelers at this spot.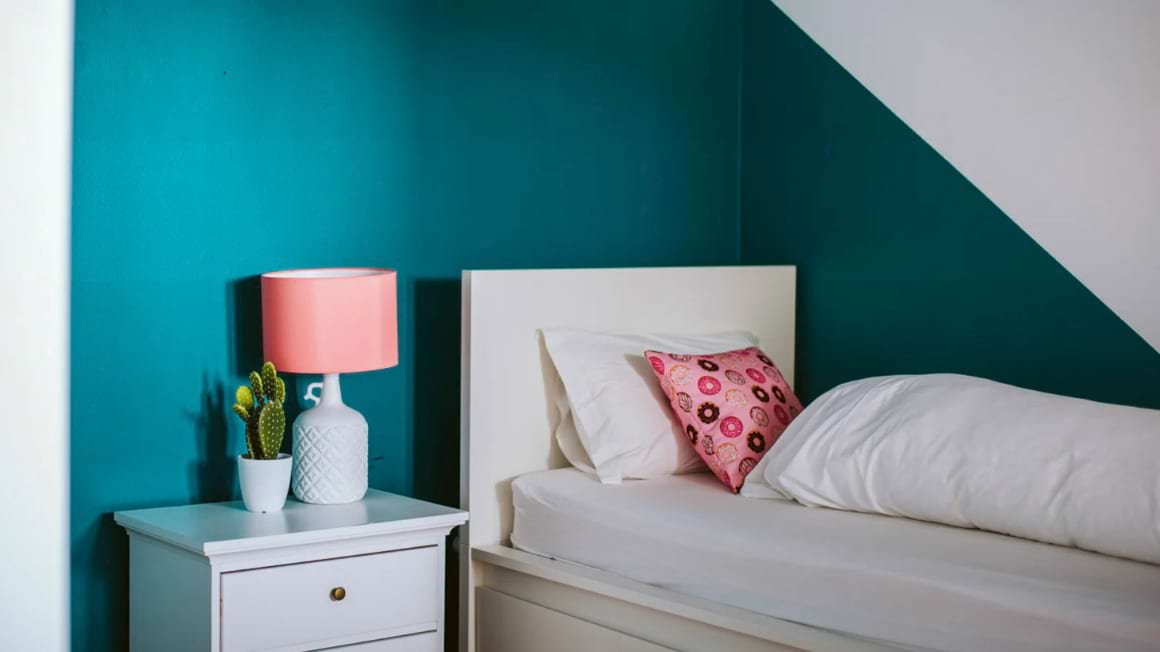 $$
A short walk from the beach in Cascais
Clean and comfortable 3/4/6 person female-only dorms
Beautiful interiors and new fittings
What could possibly be better than a hostel dedicated to surfing? Answer: A hostel dedicated to yoga AND surfing! The Salty Pelican Yoga and Surf Retreat is just that, a retreat for the soul, mind, and body.
The Salty Pelican provides a space to connect with a group of people looking for the same thing – a healthy and fun time in a beautiful place.
The hostel draws on the two lifestyles of yoga and surfing, where like-minded travelers can practice daily yoga, surf, and eat healthy food as a community. The hostel also has an outdoor swimming pool, which is the perfect place to cool off after a steamy yoga session or rinse off a salty surf.
Set in a traditional Portuguese home that has been beautifully restored and refurbished with modern interiors and trendy furniture, the entire aesthetic of the space is 'beach-chic.'
There are plenty of options for bedrooms, ranging from eight-bed mixed dorms to six, three, or four-bed female-only dorms. The options are endless at this surf hostel in Portugal.
On top of the typical amenities, guests can use self-catering facilities, including a washer and dryer and an outdoor terrace with a BBQ. Parking is available on-site, and there are a few bicycles available for rental, too.
Why you'll love this hostel:
Full kitchen and self-catering facilities
Outdoor swimming pool
Washing machine available
Nestled between the sunny shores of Cascais fishing town and the historic mountain-draped Sintra region, this hostel offers the perfect blend of cultural attractions, cosmopolitan vibrancy, and beautiful nature.
Just a short drive or train ride from Lisbon, The Salty Pelican offers the perfect combination between healthy relaxation and social fun. With over 300 days of sunshine per year, you could spend your day strolling Cascais's historical streets and alleys, lounging on the beach, or exploring the extravagant palaces and castles in the Sintra mountains.
Besides its location, The Salty Pelican is best known for its surf and yoga retreat. Practice a rejuvenating yoga session by the sea at sunrise, head back to the hostel to prepare your own breakfast in the kitchen, and grab your surfboard for a morning session.
When the waves are good, you'll want to be in the water, and when they aren't, you will have even more time to practice yoga with a team of certified instructors.
But this isn't just the best surf hostel in Portugal for yoga and surfing, they also welcome guests to prepare traditional sangria and enjoy BBQ dinners together at sunset. Bring the friends you meet in the surf to join you as you wind the day away under a canopy of trees in the shared courtyard.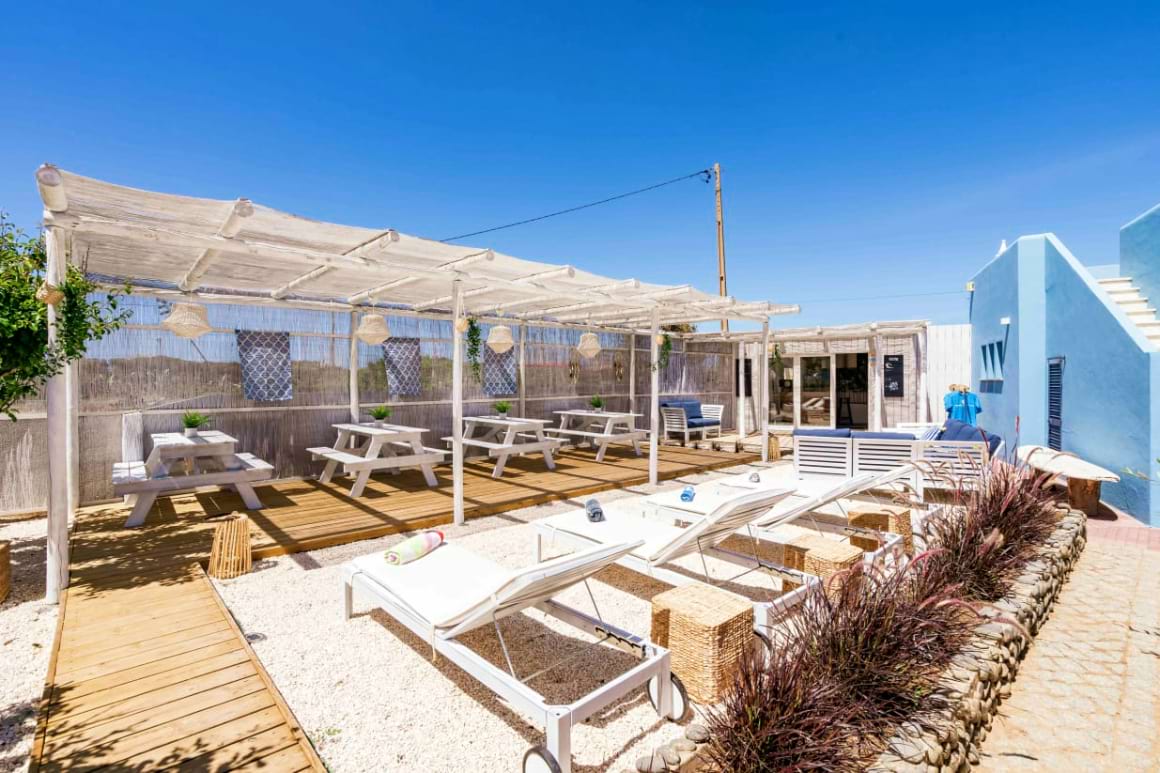 $$$
By Sagres Beach in the Algarve
Private rooms with ensuite bathrooms
Complimentary breakfast included
Sometimes all you want is a private room to yourself. While hostels were initially designed for shared sleeping arrangements, most of the best hostels offer a range of sleeping options, including private suites with shared or ensuite bathrooms.
Set in the heart of the Algarve, Wavesensations is a surf house by Sagres Beach. Just a short walk or drive away from multiple surf spots on the coastline, it's ideally located for surfers, whether you're just starting or are an advanced surfer.
Ideal for couples or anyone who needs a bit of space and privacy, the hostel offers a range of private ensuite bedrooms which resemble a hotel room. In your room, you can set up your computer in the personal workspace, watch your favorite TV show from bed, and unpack your belongings in the spacious closet.
However, unlike a stuffy hotel, you'll also be able to make use of the common facilities of the hostel. As one of the top surf hostels in Portugal, Wavesensations includes a vast living space, a self-catering kitchen, and a sunny outdoor terrace overlooking the sea.
One of the best offerings at this hostel is the buffet breakfast. Wake to the smell of freshly brewed coffee each morning, and start your day with a healthy meal in the common space.
Why you'll love this hostel:
Linens and towels included in the rate
Free parking on the property
Common terrace with BBQ
The aesthetic of this hostel might be one of the most attractive on the list. Everything is beach-themed, boasting white-washed furniture, light wooden tones, and tons of natural light and airflow thanks to the large windows and doors.
With the sea just a few meters from the property, it only feels natural that the hostel would offer a surf camp for beginner surfers. Not only does this camp offer guests the chance to learn to surf, but it also provides an opportunity to form part of a community with other guests after the same surf lifestyle.
Linens and towels are included in the nightly rate, so you won't have to worry about bringing your own or renting. The hostel also offers free parking on site for those visiting as a part of a road trip.
The friendly staff are accommodating and will gladly guide you to the area's best local restaurants, shops, and establishments. They can also organize airport transfers, housekeeping, and tour bookings for you on request.
Top Hostel for Large Groups in Portugal – Surfers Den Ericeira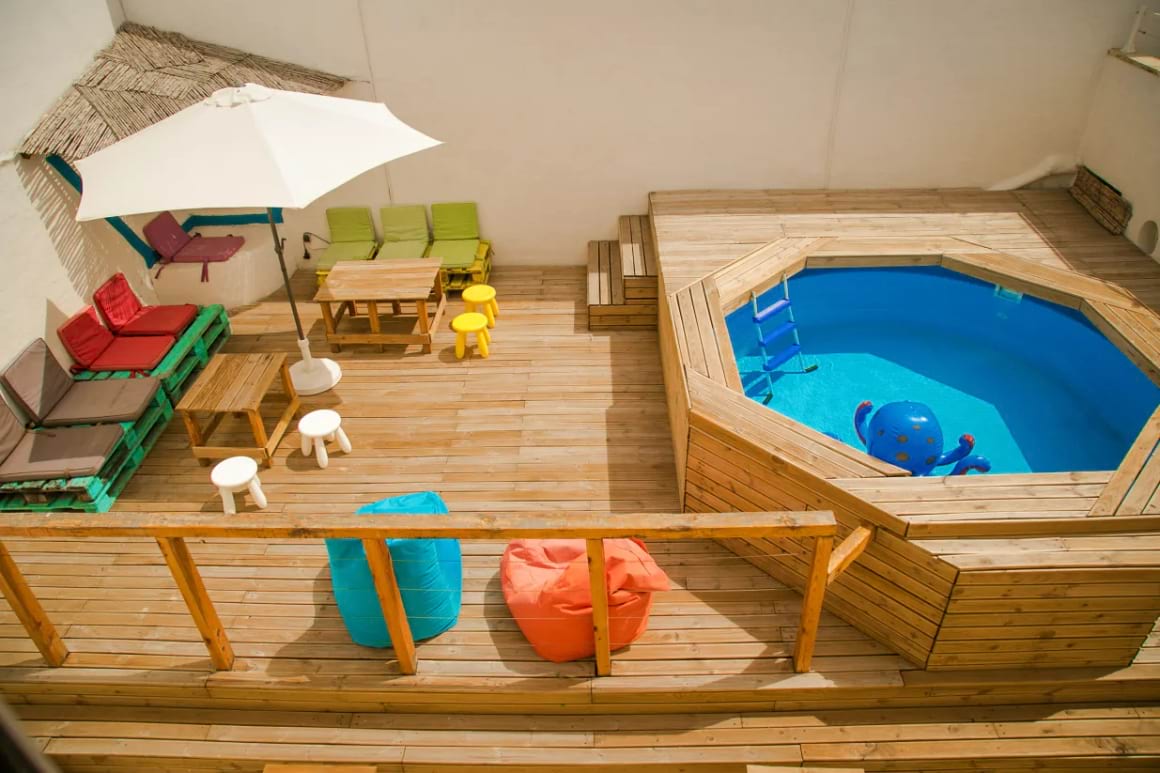 $$
In the center of Ericeira town, close to the beach
Surf classes and board rentals are available
Eight and six-bed mixed dorm options
If you're looking for a great adventure to embark on with a group of friends, staying in one of Portugal's surf hostels is an epic place to start. Surfers Den Ericeira is located right in the heart of the town, within close proximity to local skate parks, markets, restaurants, bars, and cultural attractions.
But most importantly, it's just a short stroll away from some of the best surf spots Ericeira has to offer. If you aren't traveling with your own equipment, you can rent surfboards and wetsuits directly from the hostel.
The hostel is small and cozy, with a very homey atmosphere. Run by locals with a passion for the area and its surf culture, any surfer will feel right at home here at one of the best hostels in Ericeira.
After a surf with your friends, head to the outdoor deck to unwind with a few beers. The shared outdoor space has a spacious lawn, deck chairs and loungers, and a plunge pool, ideal for the summer months.
Why you'll love this hostel:
Plunge pool and sunny terrace
Housekeeping
Self-catering facilities
Surfers Den Ericeira has various sleeping options, from shared dorms to private suites. The shared dorms are simple yet provide everything you need for a short stay, including linen, reading lights, and spacious lockers.
They're a great option to rent out if you have a big group of friends. Alternatively, there are also a couple of private rooms suitable for couples or anyone who wants a bit more privacy.
While the hostel doesn't provide a fully equipped kitchen, you can make use of basic cooking amenities, including coffee and tea-making facilities, a toaster, a fridge, and a microwave. There is dining space for eight guests in the kitchenette.
Most guests will say that their favorite thing about this Portuguese surf hostel is the family-vibe and social atmosphere. When you aren't catching waves at the beach, groom yourself for an exciting evening 'in,' where you can experience a full party scene without even leaving the property!
Is This the Best Backpack EVER???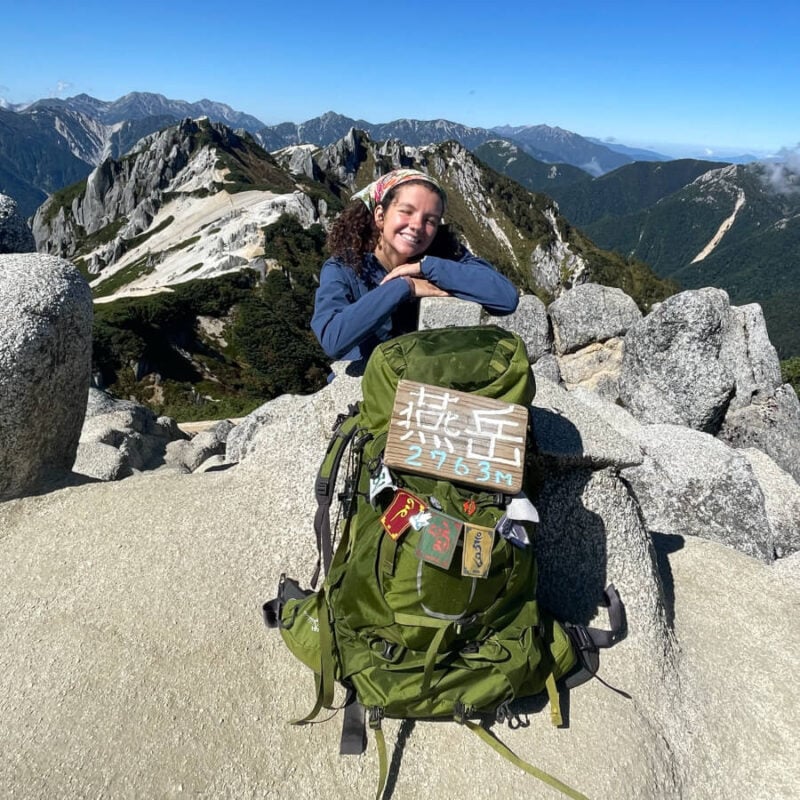 Other Surf Hostels in Portugal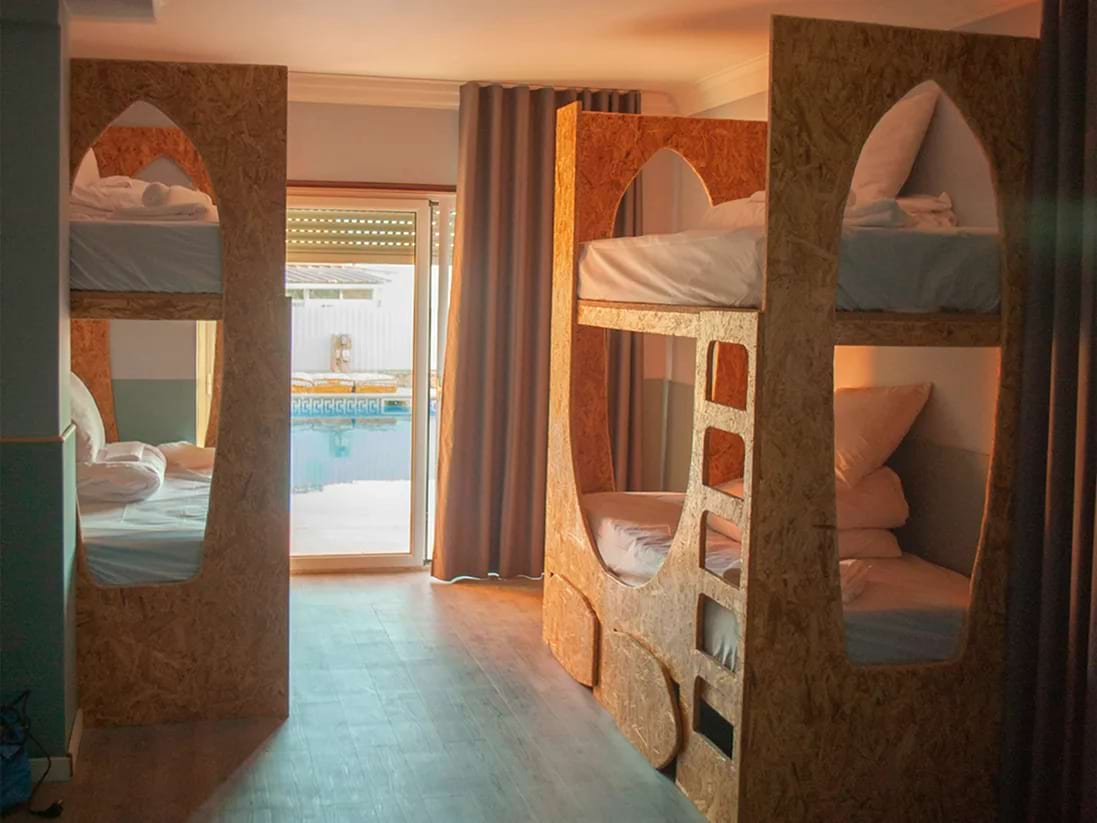 $$
In Ericeira, near Ribeira d'llhas surf spot
Dorms and private rooms
Common area with pool, kitchen, BBQ, and pizza oven
Set in a trendy neighborhood just north of central Ericeira, Ericeira Destination is a hostel devoted to the ocean. The hostel is close to Ribeira d'llhas, one of the area's most prestigious surf spots, and welcomes novice and advanced surfers.
Guests can choose between shared dorms and private suites, each of which is uniquely decorated and influenced by the traditional fishing village of Ericeira. Recently refurbished with freshly painted walls, white linens, and wooden touches, this hostel will make you feel right at home.
The common spaces are easily the hostel's biggest draw-card. Spend some time lounging by the swimming pool or unleash the inner chef in you in the fully-equipped kitchen. When the weather is good (when is it not?), you could even whip up a master meal using the BBQ and traditional stone pizza oven.
$$
In Ferrel, near Baleal, Peniche
Surf lessons and rentals available from the hostel
Complimentary breakfast provided, large pool terrace
One of the newest hostels on the block, Freesurf Camp and Hostel, is a Portuguese surf hostel located in the town of Ferrel, between Almagreira and Baleal in Peniche. It's located in a remote reserve, which offers a sense of peace and quiet without being too far from the vibrant nightlife and beach scene closer to the coastline.
Dedicated to the sport and lifestyle of surfing, guests can book surf lessons with certified surf coaches or, if you're capable of taking to the waves yourself, can rent boards and wetsuits from the hostel.
Set in a huge property on an agricultural reserve overlooking the ocean, this hostel looks more like a luxury villa than budget accommodation. It features a huge outdoor terrace with a swimming pool, a sunny garden, and a raised balcony offering exquisite ocean views.
Guests can choose from private suites with balconies and ensuite bathrooms to shared dorm rooms. All rooms have views of the ocean or garden and are decorated with a simple yet modern aesthetic.

Our GREATEST Travel Secrets…
Pop your email here & get the original Broke Backpacker Bible for FREE.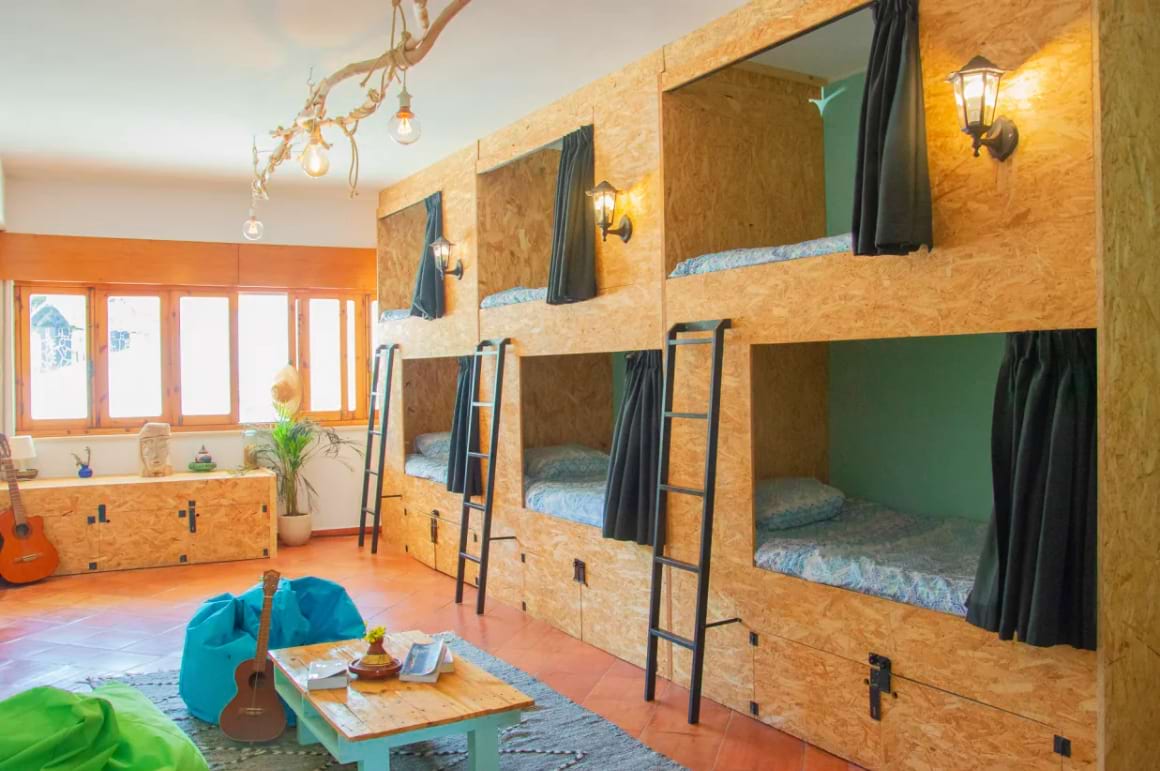 $$
A short walk from the beach in Lagos
Fully accredited surf school and surf camp hostel
Complimentary breakfast is served daily
Another relatively new surf hostel in Portugal, Banana Beach House Lagos, offers one of the most exciting layouts of hostels on this list. The dorm rooms feature custom-built wooden bunk beds with black-out curtains providing ultimate privacy even when sharing a room.
Beds are equipped with fresh linens and towels, and each guest is provided with a locker cabinet, reading light, and plug point.
Besides the rooms, the best thing about this hostel is the outdoor space, including a lush zen garden and a furnished terrace perfect for socializing with other guests. There is also a sunny roof terrace where you can catch an epic sunset each evening.
After a day in the surf, wind down in the hot tub before preparing a meal in the self-catering kitchen. Alternatively, stay outside and BBQ on the terrace. With additional benefits like 24-hour security, housekeeping, wake-up calls, and express check-in/out, you'll feel like you're in a luxury hotel!
This place is hands down one of my favorite hostels in Lagos.
$
Near the beach and city of Lagos
Terrace with ocean views
Social bar on the property
It shouldn't come as a surprise that the biggest selling point of Ocean View Hostel is its ocean view. Set overlooking the city and sea in Lagos, Ocean View is a colorful hostel overflowing with natural light and good vibes.
Guests can relax on the sunny terrace with a book or socialize with others in the games room with a cold drink. This Portuguese surf hostel also has a beautiful swimming pool and terrace where you can cool off after a day of surfing.
Wake up to the smell of fresh coffee and enjoy a complimentary breakfast before you head out for the day. Other amenities include free parking, linen, towels, and laundry facilities. Don't be shy – ask the friendly staff for advice on booking boat trips, surf lessons, or sightseeing adventures.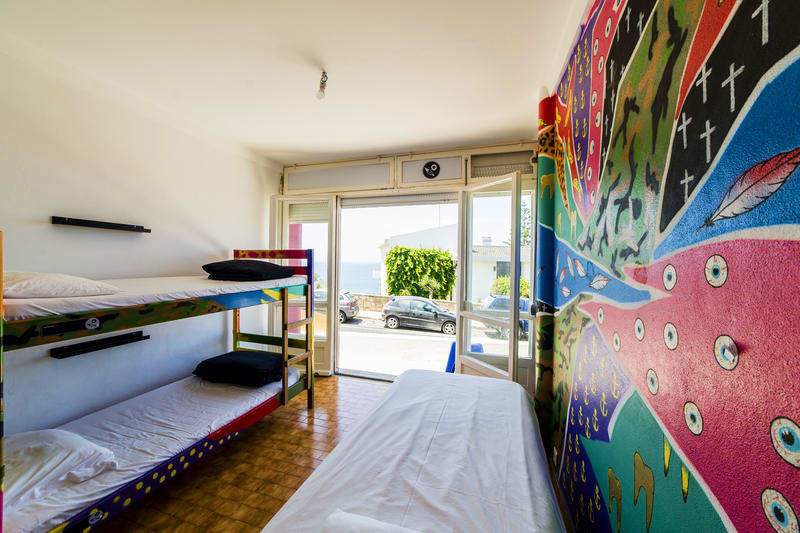 $$
Overlooking the ocean in Ericeira
Themed rooms and dorms with large bathrooms
Surf lessons and equipment are available on site
Hostel and Surfcamp 55 is a unique home-turned-hostel overlooking the sea in Ericeira. It's the epitome of the surf and skate scene, overflowing with good vibes, friendly people, and fun activities.
The house has seven themed rooms, each with its own sea view and basin. The bigger rooms even have private bathrooms. All in all, the hostel can accommodate 22 guests, which is perfect for a big group of friends visiting for a special occasion.
Feel free to use the common living area or rent one of the bicycles from the front desk. The hostel also has a fully equipped kitchen where you can prepare your own meals, and many outdoor seating areas to enjoy your food.
Of course, as one of the top surf hostels in Portugal, this hostel offers surf lessons, coaching, and equipment rental for those who have the basics of the sport covered.
Portugal Hostels FAQ
Travel Safety Tips for Portugal
ALWAYS sort out your backpacker insurance before your trip. There's plenty to choose from in that department, but a good place to start is Safety Wing.
They offer month-to-month payments, no lock-in contracts, and require absolutely no itineraries: that's the exact kind of insurance long-term travellers and digital nomads need.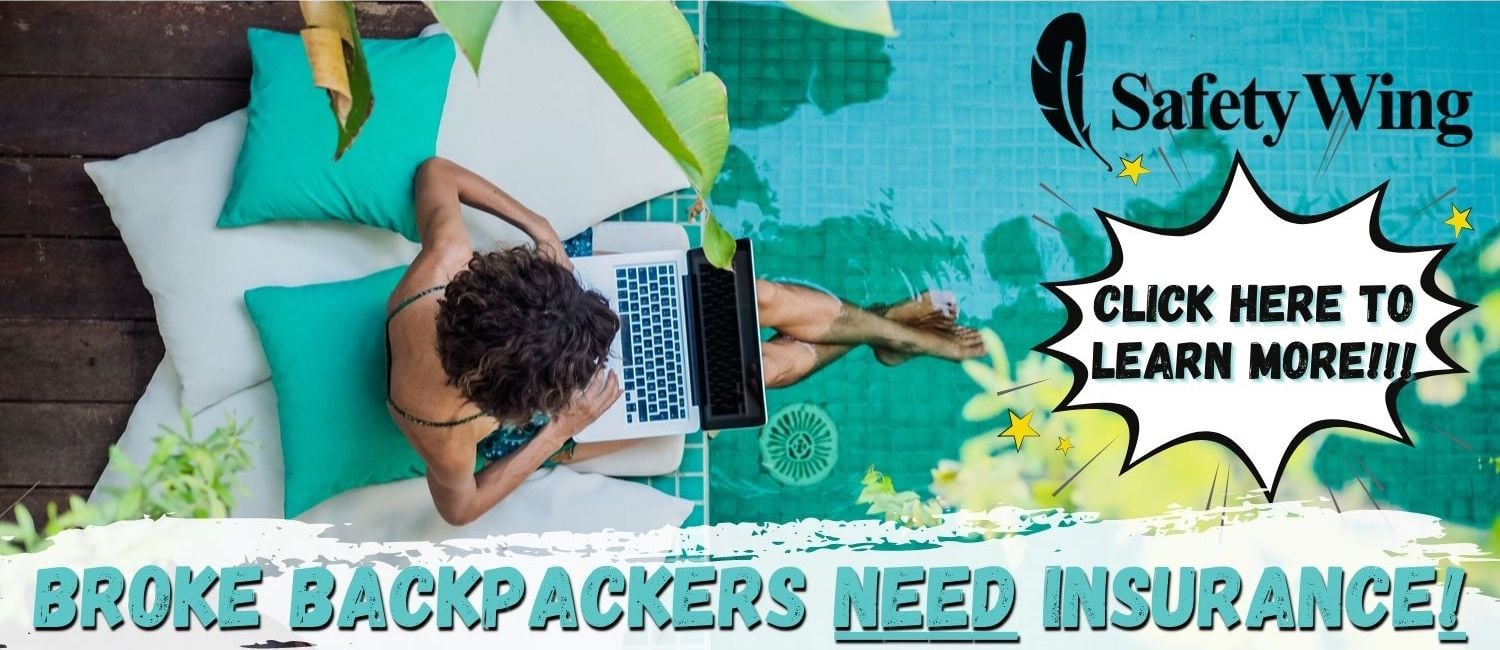 SafetyWing is cheap, easy, and admin-free: just sign up lickety-split so you can get back to it!
Click the button below to learn more about SafetyWing's setup or read our insider review for the full tasty scoop.
Final Thoughts on Surf Hostels in Portugal
If there's one thing this list has shown us, it is that there is no shortage of surf hostels in Portugal. Lined with beautiful beaches and rolling waves suitable for everyone from beginner to advanced surfers, Portugal has grown to become Europe's premier surf destination – for a good reason. And with the surf tourism market still growing, there are bound to be new properties popping up every year.
Whether you're after a relaxing space to practice yoga, surf, and get in touch with your spiritual side. Or if you're looking for a vibrant hostel with a bar and party scene, there is a surf hostel here that will exceed your expectations.
My favorite surf hostel in Portugal has to be The Salty Pelican Yoga and Surf Retreat. As a solo female traveler who loves both yoga and surfing, this is the perfect hostel to relax, socialize and get your daily exercise in while traveling. Not to mention, it's also located in one of my favorite beach towns, just a short drive from the center of Lisbon.
Remember to pre-purchase travel insurance before your trip! Surfing is an extreme and unpredictable sport, and it's best to protect yourself from unwanted medical bills.
---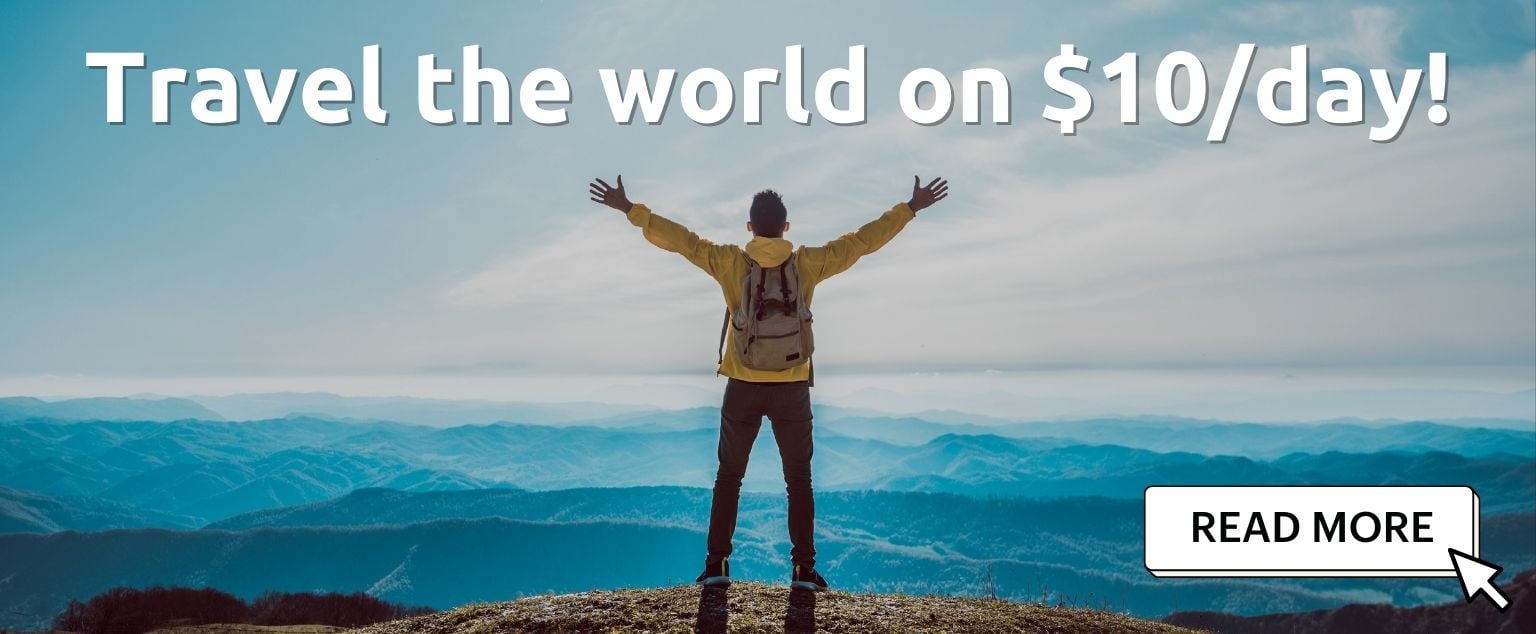 And for transparency's sake, please know that some of the links in our content are affiliate links. That means that if you book your accommodation, buy your gear, or sort your insurance through our link, we earn a small commission (at no extra cost to you). That said, we only link to the gear we trust and never recommend services we don't believe are up to scratch. Again, thank you!