Teaching English online can be a dream job for native speakers looking for a flexible means of income. The perks are fantastic: teachers are able to work remotely, be relatively independent, AND get paid to speak in English online. Seriously, with a lot of jobs, you're just paid for talking in your native language!
Dozens of companies connect you with potential learners all over the world – all remotely, but not with equal perks.
So how do you choose the right company to teach English online?
That, my friends, is what I'll help with.
I'll give you the run-down of the best companies for teaching English online and share the pros and cons of each one. After that, we'll go even further and share some teaching English online reviews as well as some tips for making a living out of a teaching position.
Why Should I Teach English Online while Traveling?
Have you ever wondered how to break into the digital nomad game? For years, people have asked me how to make money online without technical computer skills, crypto trading, blogging, or freelance work.
Now, one of my go-to answers is, have you ever thought about teaching English online while traveling? It's easy – all you have to do is pick a good location to start your digital nomad career, bring your laptop (of course), and get the ball rolling!
Online teaching jobs are a consistent, accessible means for backpackers and nomads to earn a digital income. You don't need special coding, writing, or photography skills to become a digital nomad these days. Thanks to the power of the internet, online teaching services have opened new doors to native English speakers wanting to work from, well, anywhere with a solid internet connection.
The best part? Depending on the company you work for, you can choose a schedule and commitment level that aligns with your own needs.
Really it all comes down choosing the best company to teach English online that can support you and allow you to live the best life possible.
How to Teach English Online
The big question you should ask yourself is not "How can I teach English online?" but rather, "How can I become an online English teacher and make a decent online income?"
The other question you may be asking yourself is "Can I teach English online without a degree?"
I'll be honest with you – if you want to start teaching English online without a degree and at a moment's notice, it's possible, but you won't be setting yourself up for success. Sometimes, it's more than just getting paid to speak English online.
The quality of work and pay you will receive will (always) be a reflection of your effort.
To land a decent online English teaching job, you will need to have some or all of the following qualities:
Be a native English speaker (top companies seem to prefer native North American speakers).
Have a bachelor degree in any field (not always obligatory).
A TEFL Certificate (again, not always obligatory).
Some experience as a tutor, mentor, or teacher.
A fast internet connection and the right equipment. For example, to teach English online via Skype or other video streaming services, you'll need a webcam.
Patience, flexibility, and the ability to roll with the ups and downs and realities of being an online tutor. (I will expand upon what those are later.)
These are just some of the basic requirements that will be demanded of you from the best online teaching companies. I have found is that the more qualified you are, the better your pay will be, and the more options you will have.
Is Teaching English Online without a Degree possible?
Many people in our generation (age 20 to 30-somethings) have a Bachelors degree and aren't able (or no longer want) to do anything with it. Scoring an online English tutoring job is your chance to make that degree useful (even if it's in a field completely unrelated to teaching English)! If you have a degree, don't hesitate to include that fact in your application!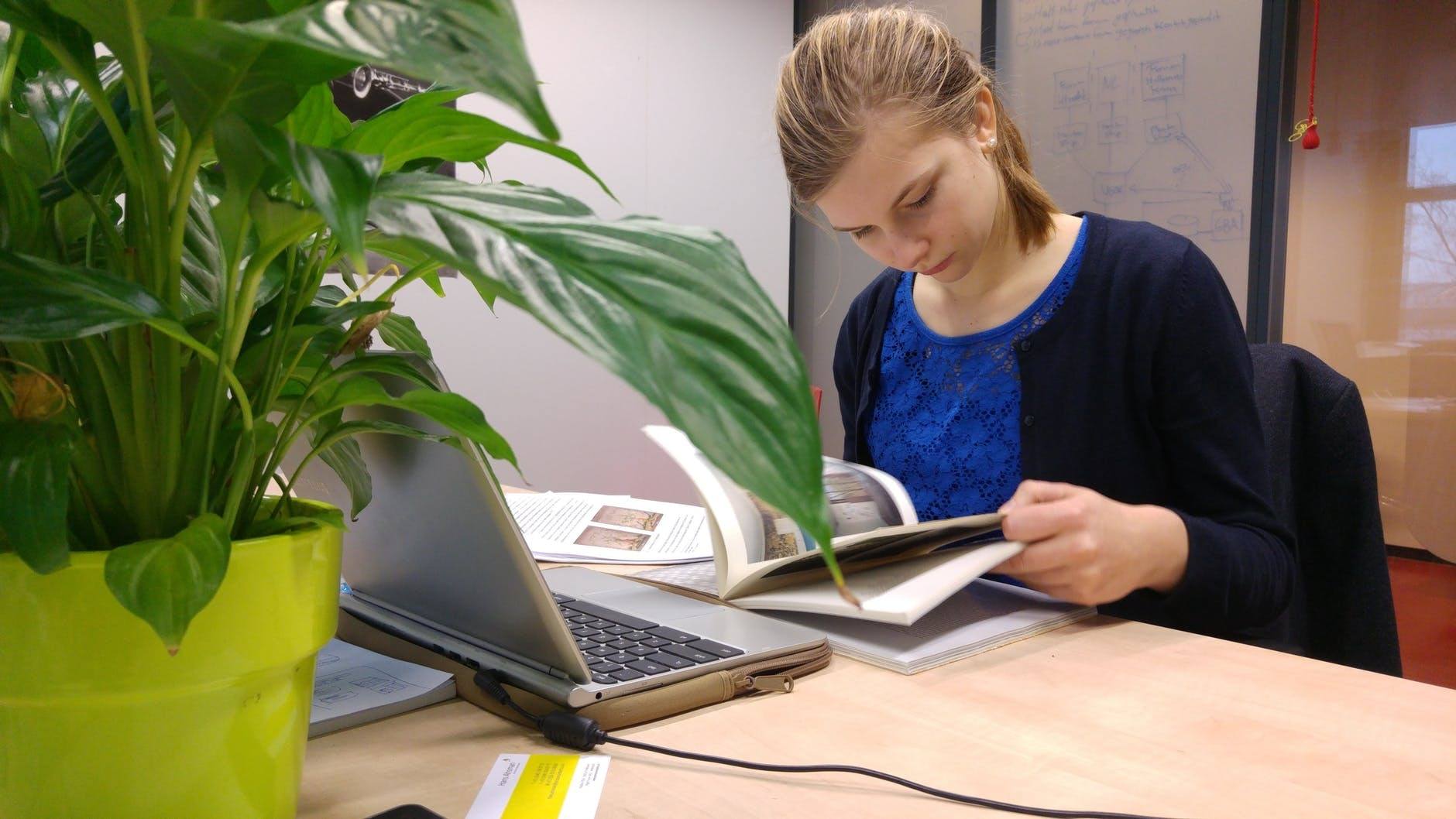 That being said, you can still teach English online with no experience, zero degrees, and no TEFL certificate. If you are a native English speaker, the odds are already in your favor. For the best jobs though, you are going to want some sort of certification at least, like a TEFL certificate.
By now you might be wondering what in the world a TEFL certificate even is. Let's take a look at the TEFL certification and what it can do for your aspiring English teaching career…
What the hell is TEFL?
TEFL is an acronym that stands for Teaching English as a Foreign Language. There are dozens of online TEFL courses available, so you need to make sure you choose a reputable (and affordable) company.
Obtaining your TEFL certificate requires a small investment. That said, a TEFL course will provide you will the crucial skills you need to actually begin to teach English online. Plus, the money you put into getting certified will certainly pay dividends the day you start working for a good company.
There are several types of TEFL courses available; some involve face-to-face teaching time and others are completely online. If you're already traveling, then I recommend choosing an online TEFL course over a classroom course; it's easier to work on your qualification online in your spare time.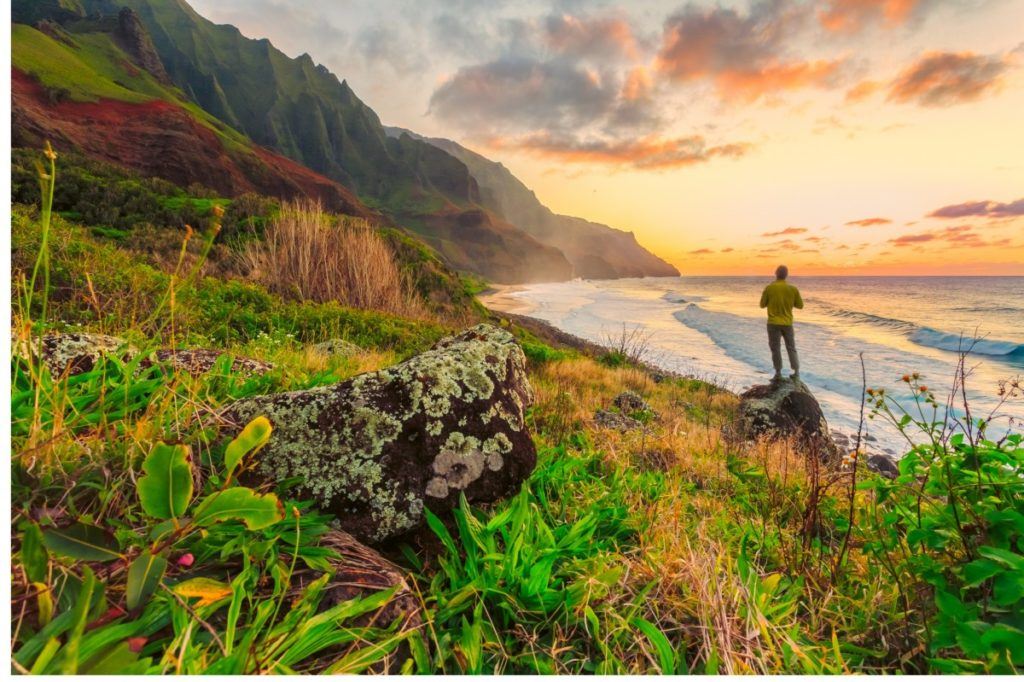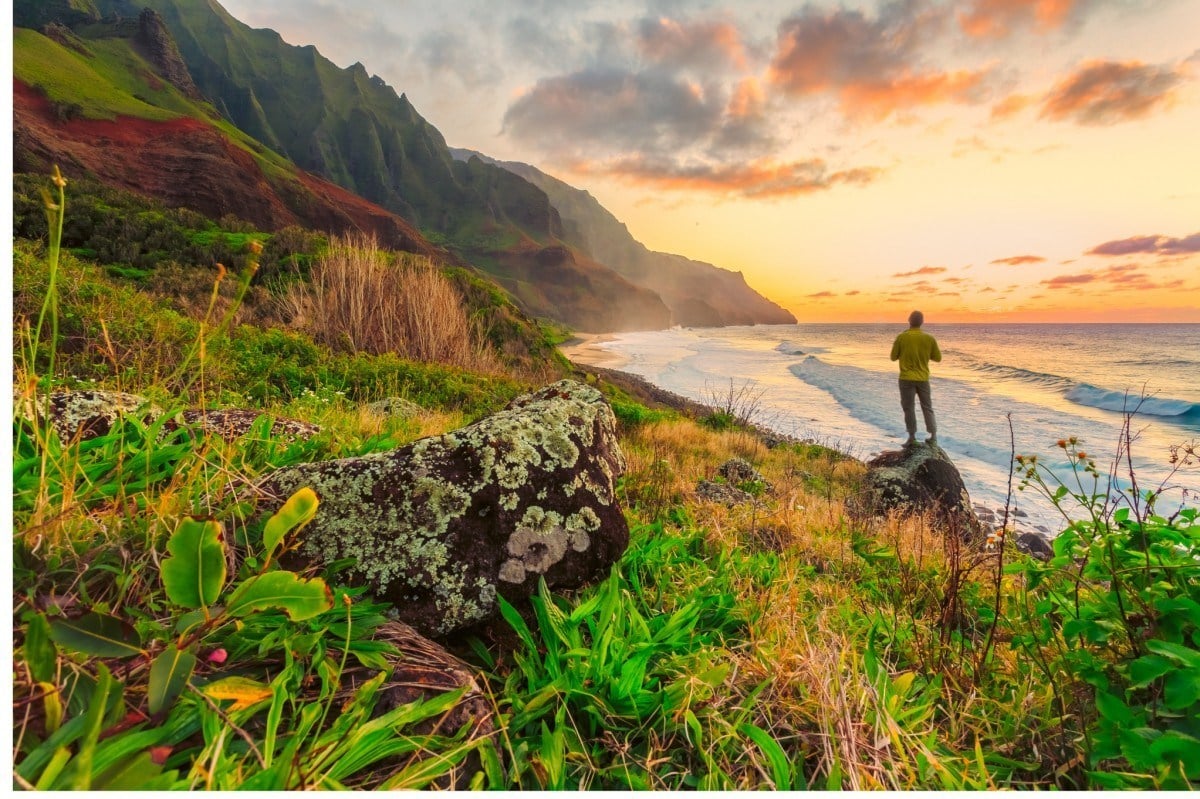 One of the best ways to obtain your online TEFL certificate is with MyTefl. It's fast, easy, and one of the cheapest options. MyTefl offers a whole range of online TEFL courses ranging from basic certifications to business, and even courses for non-native English speakers – perfect if you're from The Philippines, for example, and you want to find a job to teach English online.
Plus, The Broke Backpacker readers receive a 35% discount for online TEFL courses through MyTefl by using the code BACKPKR.
If you are serious about becoming an English tutor, then you should absolutely obtain a TEFL certification.
Where to Look for an Online Job Teaching English
There are a ton of companies offering online teaching jobs. Many of the best online English teachings companies offer competitive pay and a variety of other benefits. On the other hand, many companies are shit and not worth your time.
One company that stands tall above most of the competition is VIPKID. VIPKID is a company that enables native speakers to teach English online to Chinese students. They are a serious company committed to both their students' learning as well as fair pay and treatment for foreign teachers.
Note that you must be from the United States or Canada to work for VIPKID. (Sorry lads, I guess the Chinese don't want their children learning through the filter of a British accent!)
Another reputable company worth noting is SayABC. SayABC provides international learning experiences for Chinese children age 5-12. I like SayABC because you can earn up to $21 for just a 40-minute class!
Below, I explore VIPKID and SayABC with a quick review discussing what I like and what I don't like about working for the two companies. I'll also have a deeper look at a few other companies that you can work with teaching English online.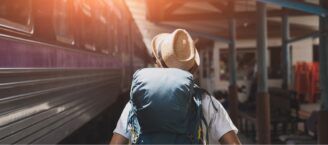 Unlock the secrets of traveling on a budget!
Sign up for The Broke Backpacker newsletter to receive regular tips on how to travel for less plus a FREE copy of The Backpacker Bible!
Best Companies for Teaching English Online – Reviews
In order to hold your own English classes, you're going to have to find a good company that meets your own needs. Let's take a look at a few of the best online English teaching companies so you can make an informed decision about which to pursue.
If you are a beginner to freelance teaching, I recommend applying to several of the top companies listed. The more you put yourself out there, the more likely you are to land a sweet gig.
1. VIPKID Review – The Best Company for Teaching English Online to Chinese Students
As of now, VIPKID is probably the best company to teach English online for many reasons. If you are serious about teaching English online while traveling, landing a job with VIPKID could certainly set you on the right path.
They operate on 6-month contracts, giving you some stability in a digital nomad world fraught with instability. You have the opportunity to make decent money if you stay with the company, gain experience, and produce good results with your students.
As an independent contractor, your payment or "service fee" is calculated on a per-class basis (scheduled in 30-minute slots). The minimum salary for teaching English online with VIPKID is between $7-$9 + incentives (per 30 minutes).
Your pay rate will be determined by your demo class performance. Often, you have the opportunity to earn more money through incentives like monthly class participation and class completion.
Don't like the thought of having to plan your own class? No worries. VIPKID plans all of your lessons, PLUS they deal with the students' parents' comments/questions/concerns on the other end.
If you have ever taught English as a foreign language anywhere in the world, you know how awesome the prospect of not having to interact with students' parents is.
What I like about VIPKID:
Potential to earn $22/hour!
VIPKID staff plans your lessons.
Can work from anywhere.
6-month contract.
Teachers are re-evaluated for a raise at the point of contract renewal.
One-on-one classes.
Bonuses and referral pay.
You don't have to interact with the students' parents.
VIPKID is professional, organized, and generally seems to have their shit together.
What I don't like about VIPKID
You must have a Bachelors degree.
VIPKID accepts teachers from North America only.
6-month contracts can be a bit intimidating for backpackers on the move.
They charge you if you cancel a class or if your internet connection goes out.
You have almost zero creativity in terms of teaching material.
You are constantly changing students.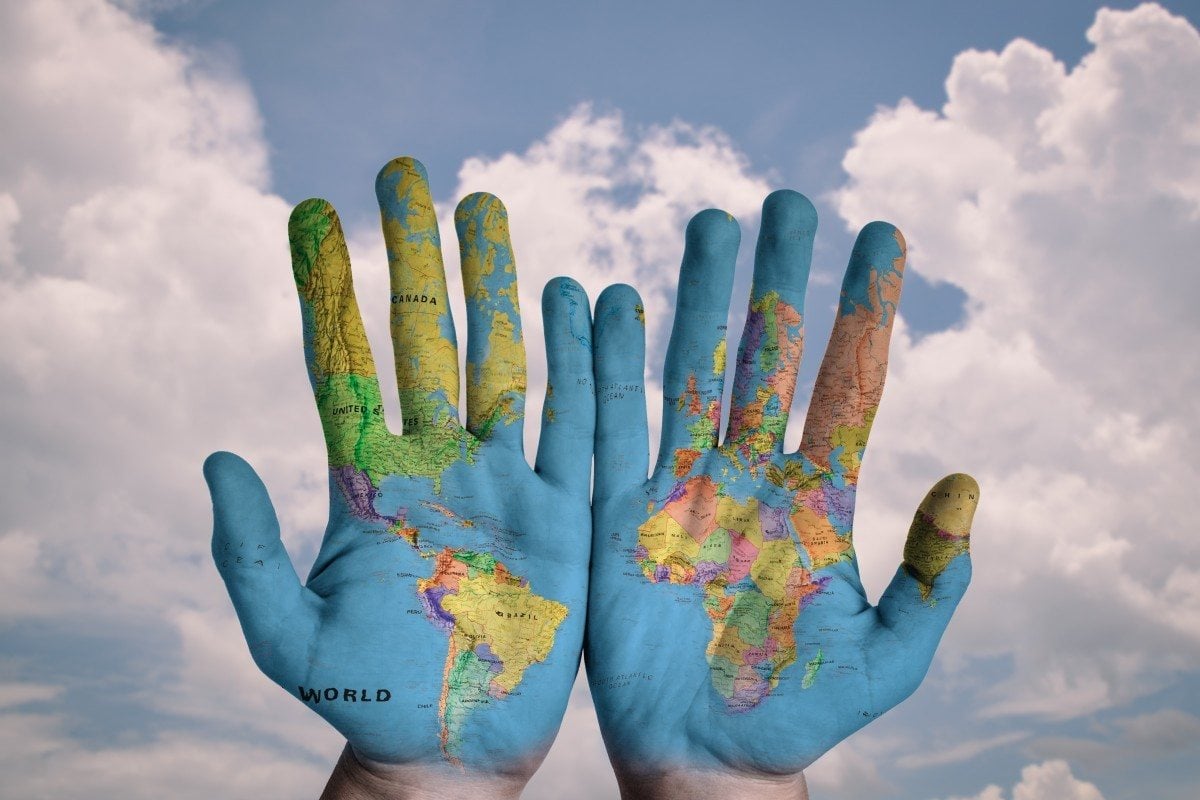 2. SayABC Review – Our Second Favorite Online English Teaching Job
SayABC is another online language learning platform for kids based in China that loosely follows VIPKID in terms of reputation, professionalism, and overall teacher experience. They have a great track record in terms of providing consistent employment to their teachers. 90% of SayABC teachers teach four classes per day, which equates to an average income of USD $84 per day.
Not bad, not bad. $84/day will definitely get you far in a place like Thailand or Indonesia!
As I have mentioned before, a shorter class length is an asset. SayABC runs classes for 40 minutes, which means if you can hold your students' focus for that long and they learn, they will keep coming back, meaning you get:
Satisfaction
Potential bonuses
More potential students.
It's a win-win!
What I like about SayABC
Competitive pay (base pay with SayABC starts at $15/hr).
Incentives and bonus potential.
SayABC accepts applicants from all over the world.
3-month contracts.
SayABC supplies all teaching materials.
You teach the same students two times a week at the same time for a minimum of three months.
Teaching methods and materials were developed with help from National Geographic.
Teachers can take time off during their contract period with 2-weeks notice.
What I don't like about SayABC
For long-term work teaching English online with SayABC, you'll need a Bachelors degree (even though they offer short internships for non-grads).
Little to no creativity with teaching curriculum.
Standard, though time-consuming process to get hired (4 steps including interviews, a demo class, etc.).
Payment only once a month.
If you are living in North America, the time differences can get a bit tricky.
3. Cambly Review – For Low-Commitment Online English Teaching All Around the World
If the above-mentioned companies are a wee bit too formal for you, there are alternatives.
Cambly is pretty much as informal as it gets. You log into your account and simply make yourself available for online chit-chat sessions. Simple as that. You are getting paid just to shoot the shit with people from all over the world keen to learn English.
You can be logged into the Cambly platform from anywhere in the world. All you need is a steady internet connection and you are good to go. If you are a social person who loves to chat it up with people from different cultures, then this could be an ideal gig for you.
The Broke Backpacker readers looking to learn English online can enjoy a discount when signing up for Cambly by using the code: thebrokebackpacker.
Top Tip: Don't use your real name in your profile to avoid unwanted attention from creepy dudes in random countries!
What I like about Cambly
You get to choose your own schedule 100%.
No Bachelors degree or teaching certificate required.
Can teach English online with no experience.
Cambly allows you to work anywhere.
Easy to get started (no lengthy application process).
A good place to gain experience as an English teacher (or an English conversationalist).
Perfect for nomads afraid of long-term commitments.
Safe to use and generally respected.
Fun and engaging.
Teachers have the opportunity to have calls with repeat students.
Paid every week (Monday) via PayPal.
What I don't like about Cambly
Low Pay: ¢17/min=$10.20/hr
Not a stable income.
Can be prone to attracting creepers (not common, but it has been reported).
Inconsistent work schedule.
Working at Cambly does not properly prepare you for a formal English-teaching career.
4. Englishhunt Review – Great for Teaching English Online to Korean Students
Englishhunt is another reputable learning platform connecting English teachers online with students (of all age groups).
All live video class instructors must hold a four-year degree and may require a teaching or substitute-teaching certificate (current or expired).
Classes are short, like really short. Classes/lectures range from 10-20 minutes! Depending on your flexibility, Englishhunt offers shifts of varying length from 1 to six hours in duration.
While you will be teaching kids occasionally, you'll more often be teaching English online to Korean students who are studying business.
What I like about Englishhunt
Not location specific (you can work from anywhere).
Pay is by direct deposit (need an American bank account, which I don't like).
Opportunity for advancement/better pay.
Applicants don't need to speak a foreign language.
Somewhat flexible schedule
Instructor training provided
Decent pay
What I don't like about Englishhunt
See bank account comment above.
Teachers need to be from the USA
If you have a Mac computer, you can't run Englishhunt's software!
The hours can be weird depending on where you live.
Bachelors degree required to be a video class teacher (paid better than a phone class teacher).
Is This the Best Travel Backpack EVER???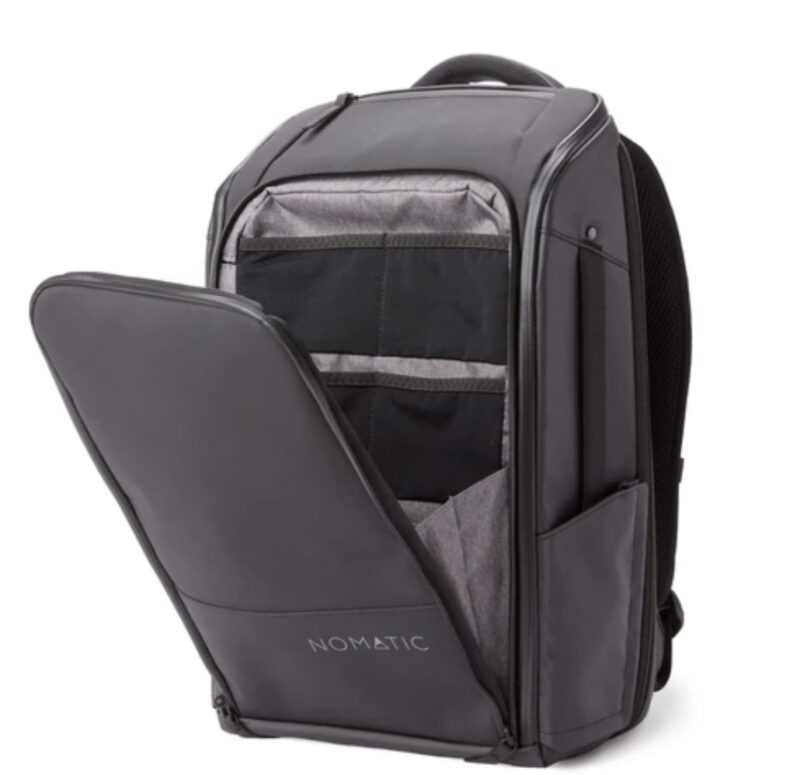 5. Qkids Review – Another Solid Online English Tutoring Job
Qkids is another big player on the online English teaching block. It is a general program, somewhat similar to the two companies above.
With Qkids, you get the chance to teach English online to Chinese students in a fixed curriculum style. However, the style can be quite fun for both the student and teacher. The teaching curriculum is an interactive gaming-based learning platform.
Each class is 30 minutes long and can include 1-4 students per class. Another bonus? Qkids tries to keep you paired with the same students. You will have new students from time to time but at least they try to keep student and teacher together (as it should be).
What I like about Qkids
30-minute classes!
No lesson planning necessary.
Qkids staff is very supportive, helpful, and keen for you to succeed.
The teaching platform is unique.
High pay! Rates for teachers: $16-20/hr.
Full bonuses.
Speaking Chinese is not required.
Paid training.
What I don't like about Qkids
Contract term is flexible (no long-term guarantees).
Strict cancellation policy if you need to cancel a class.
You must live and be from USA or Canada to be a teacher with Qkids.
Must commit to a certain number of hours per week (6).
No bonuses or holiday pay.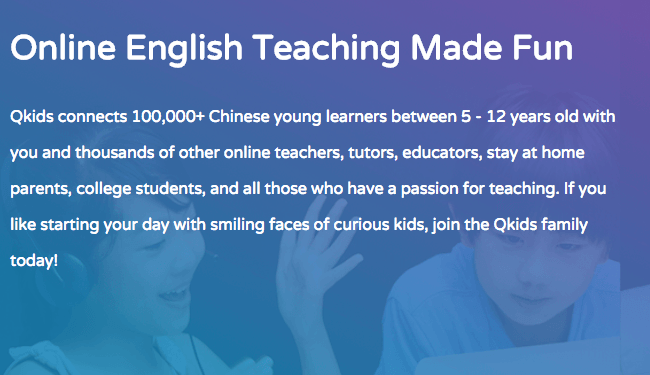 6. EF English First Review – A Company for Primarily Teaching English Online to Adults
Looking for a formal online English teaching job that works primarily with adults… abroad? Yes, online, but also abroad in China where your students are. EF English First is just that. If you are interested in teaching kids online, EF English First offers that too.
This US-based company claims to use cutting-edge technology combined with custom-made materials for online learning to help students and teachers get the most out of each session.
EF English First will actually relocate you to their headquarters in Shanghai where you can choose to work online from there. Sounds like a lot of effort on their part as they could easily have you teach from home. Go figure. Sounds like there is a great experience to be had here…
What I like about EF English First
Competitive pay.
Many perks including annual flight allowances, advanced salary, and even health insurance!
Professional.
Course materials provided.
An excellent opportunity to advance your online English teaching career.
People from most English-speaking countries can apply.
Meet students (online) from all across China.
What I don't like about EF English First
You have to commit to one year living abroad (which I like also).
Bachelor degree required.
TEFL certificate required (sponsorship available).
Online work in an office (though it seems nice enough).
Doesn't work for the casual nomad looking for a part-time online English teaching job.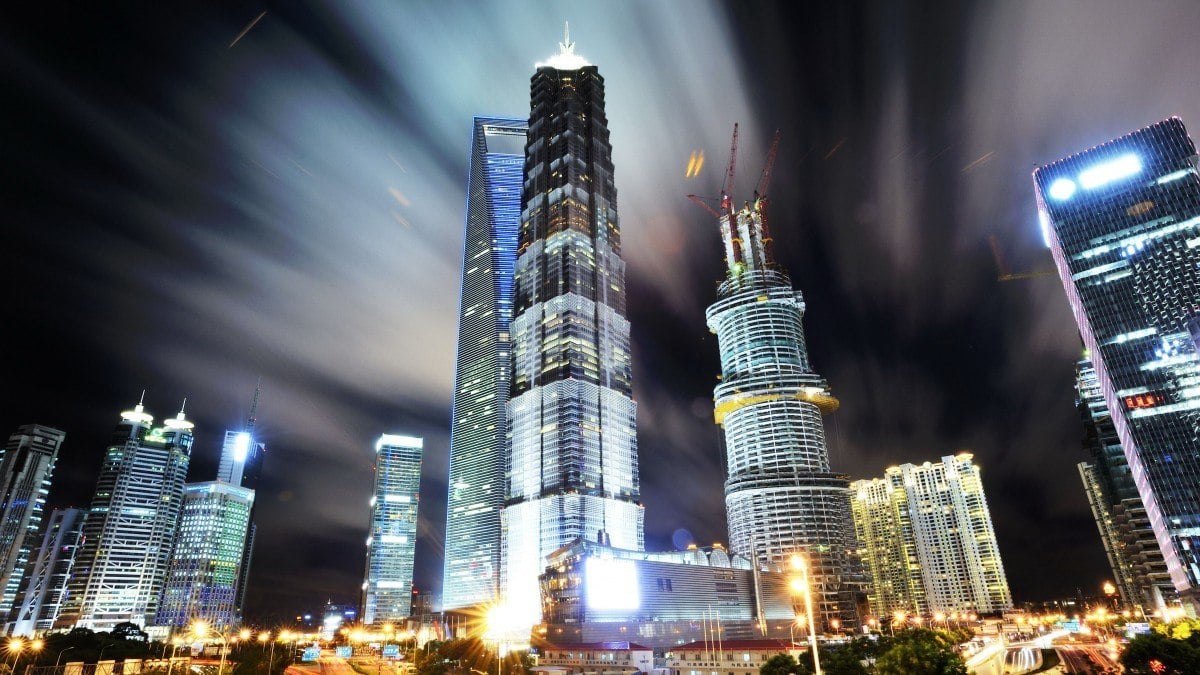 Want to save the world?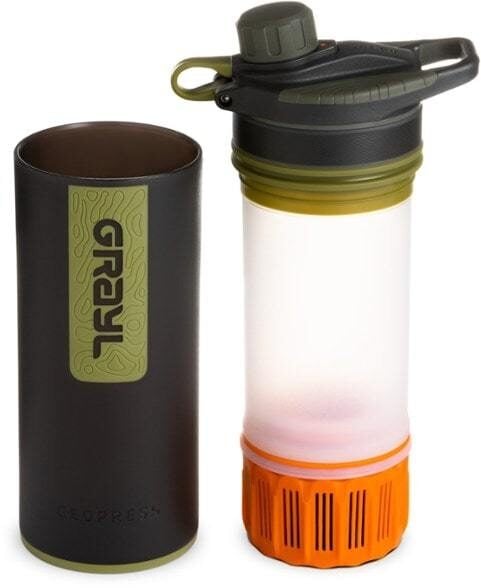 Single-use plastic bottles are a huge threat to Marine Life – Be a part of the solution and travel with a filter water bottle.
The GRAYL GEOPRESS water bottle is the ONLY all-in-one filter water bottle setup you'll need. Whether you need to purify the water from a hostel sink in Kathmandu or a stream trickle in the Andes, the Geopress has got you covered.
Read our full review of the GRAYL GEOPRESS!
The UK-based TwoSigmas company allows you to work from anywhere, teaching to international students (kids age 5-12) from all over the world.
They work directly with schools to ensure that all of your lesson plans are sorted and prepared. The pay depends upon which school you will be working with.
Generally, the pay with TwoSigmas is between $15-23/hr. If you have more experience teaching then you will likely be able to command a higher hourly rate.
What I like about TwoSigmas
Comprehensive training.
Room for career advancement (if that's your thing).
Great pay (especially if you have experience).
A large community of teachers.
No need to create your own lesson plans
Can work from anywhere as long as your schedule aligns with required teaching hours (North America mornings and evenings).
What I don't like about TwoSigmas
Bachelor degree required.
Probably won't hire you without experience.
TEFL certificate required.
Must have a "neutral" North American accent (even though the company is based in the UK! Ha!)
Lengthy hiring process.
Italki is a relatively new company that is becoming a very popular way of teaching online. Potential teachers are raving about this service because it's flexible, offers a lot of freedom, and is not limited to one age group or language. For those who want to mix things up and teach a wide range of cultures, Italki is perfect.
When applying for Italki, you will be asked to provide some sort of certificate of merit, like a degree or TEFL. If you don't have anything like this, that's ok – you will simply be accepted as a "community tutor." People with certifications will be given the "professional teacher" title, which generally attracts more students and higher wages.
That being said, a lot of teachers complain that the starting wages can be quite low. Some struggle to get by at first, but once they find their sweet spot and start increasing rates, the process becomes easier. Some teachers are able to work with Italki full time, but most choose to do so part-time.
TIP: Sell your classes for low rates at first and then periodically raise them. Don't worry about people dropping out – the ones that like you will pay.
What I like about Italki
Ability to make your own flexible schedules.
Truly international service that doesn't stick to one language.
A lot of students are genuinely interested.
Set your own prices.
Good support system.
Option for both accredited and non-accredited teachers.
Lesson requests come quick.
Wide range of age groups.
What I Don't Like About Italki
Market rates can be too competitive and too low (sometimes $6-$8/hour).
Still a small company.
Sometimes there is an oversaturation of teachers.
A lot of students don't care.
Interface changes often after updates.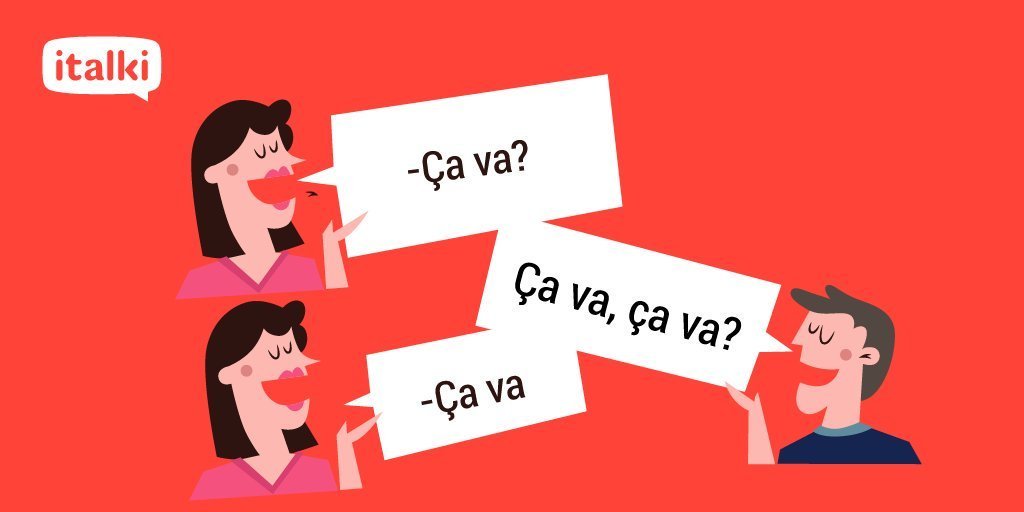 Ditch Your Desk and Travel FOREVER!
Will has gone from broke backpacker to serial entrepreneur and… there are secrets he wants to share with YOU.
Over on Ditch Your Desk, you enter the mind of Will Hatton: blogs about online entrepreneurship, personal development, mastering your productivity, and an honest look at the digital nomad lifestyle.
9-5 or anytime, anywhere. The choice is yours.
[Visit] Ditch Your Desk
[Read] Online Entrepreneurship 101
Gogokid is another newcomer that is trying to compete with behemoths like VIPKID. This upstart company is making a lot of waves though and is actually converting once die-hard VIPKID teachers who are looking for something fresh and the chance to make more money.
Gogokid offers a very similar experience to VIPKID. Most notably, teachers are still required to be from either the USA or Canada and need to have a bachelor's degree.
Gogokid actually offers better pay than a lot of online teaching services. (Up to $25/hour!) There are plenty of incentives as well to promote teachers to acquire points and have good ratings. Having a good standing will reward you with pay bumps and bonuses.
Some people complain that the point-based system, which is unique to Gogokid, is a little tedious. Awkward scheduling that needs be done in advance can lead to missed opportunities and you'll sometimes get penalized for frustrating reasons.
Granted, Gogokid is a new company so it still has some kinks in the system.
What I Like about Gogokid
$300 bonus offered to new sign-ups.
Quick application process.
Better pay.
Classes are 25 minutes long and have a 5-minute buffer.
Lots of incentives.
Bachelor's degree required.
1-1 teaching.
Curriculums and materials provided.
What I Don't Like About Gogokid
Still have to deal with Beijing time.
Only Americans and Canadians allowed.
Fairly new company so things are changing often.
Not many students yet.
Point system can be tedious and limiting.
Long-term notices for booking classes can be frustrating.
DaDaABC offers a lot of what its competitors do – good wages, flexible schedules, and all of the rewards that come with teaching children. They do manage to stand out from the rest in a lot of ways – they offer above-average salaries, opportunities for non-North American speakers, and unique support. For example, DaDaAMC will still pay you even if your classes are empty for the week.
DaDaABC does get a lot of criticism though. Its penalty system can be harsh sometimes and requesting time off can lead to unavoidable fees. Many people complain that they cannot take a proper vacation because they cannot take more than 2 days off. Bonuses are somewhat limited too, and there isn't a lot of help learning the system in the beginning.
DaDaABC appears to be more catered to die-hard teachers or those who take this lifestyle seriously. You may not want or need to work more than 20 hours per week, but regardless, DaDaABC expects you to treat this like a fulltime job.
What I Like about DaDaABC
All native English speakers accepted, not just Americans and Canadians.
Good initial pay ($15) that can be increased (to $25).
Students seem genuinely interested.
DaDaABC rewards hard work.
Higher wages with a longer contract.
You'll get paid 50% when you have no booked classes.
What I Don't Like About DaDaABC
You'll get penalized for taking more than 2 days off.
Fines can be strict and/or irrational.
Not as many bonuses.
Not as much training in the beginning.
Unreasonable expectations.
How to Choose the Best Online English Teaching Companies
Choosing the right company to work for comes down to your preferences, so you'll need to ask yourself some questions.
What is your English teaching experience? What motivates you to gain experience in freelance teaching? Will your online English tutoring job be a side hustle to supplement beer money, a long-term career you want to develop, or something in-between?
For newbies looking to snag a solid online English teaching gig, my advice is to apply to some, if not all, of the companies on my list and see what comes of it. I realize that some may be limited if they don't have a Bachelors degree and/or are not from the USA (as many of the top companies featured in this article require one or both).
In any case, it never hurts to try. Put yourself out there. Try to teach English online with actual honesty and see what comes of it. You never know where an opportunity may lead unless you try.
Grab your copy of the Backpacker Bible for Free!
Learn how to travel the world for less than $10 per day with the Backpacker Bible!
This book is the culmination of over 10 years of travel and living on a shoestring budget. It's full of valuable insider hacks that will help you unlock your full potential as a traveller.
It's also FREE at the moment! All you need to do is click the button below, provide the necessary information, and you'll be emailed the ebook.
I want it!
What is an Online English Teacher's Salary?
Here is a reality check: you will never get rich teaching English online to Japanese students or anyone for that matter. The average online English teacher's salary is not extraordinary so you will have to hustle to succeed.
Every company offers different compensation rates. Like any other job, the pay is determined by your own teaching experience and qualifications. Moreover, another determining factor will be the company's location, and which country the students you teach are based in.
Hourly Pay vs By-the-Minute Pay
In some cases, you will be paid per minute. By-the-minute-rates, for example, could look something like 10-20¢ per minute. That's not great, but it's not awful either.
Hourly rates are the next compensation tier. Depending on your experience, the company, and your tenure, your hourly rate can be between $10-$25 per hour. If you are a good teacher with experience, good references and reputation, certifications, etc, then you can really earn decent pay for teaching English online!
If you can be consistently making $20-25 per hour working 20-30 hours a week, well, you can live very well indeed, whilst keeping yourself happy and your adventure budget well padded.
I think hourly pay is best, as by-the-minute pay is usually for non-serious, informal "teaching" gigs that are more conversational in nature than they are professional and educational.
If you are new to freelance teaching, it is realistic to give yourself a full year to work hard, develop skills, test the waters, and so on before you can expect high hourly wages.
Remember, $20 per hour+ is the GOLDEN wage for when using online teaching services Only experienced, dedicated teachers can command such an hourly rate, at least that's what my experience has found. I'd say the average pay for most new (or newish) teachers is around $10-15 per hour.
Some companies will opt to pay you via direct bank transfer once or twice a month, whilst others will pay you via a service like PayPal. To summarise, it is possible to earn a good salary if you teach English online but it takes dedication!
Final Thoughts on Teaching English Online
Well amigos, there you have it. You are now in possession of ten awesome companies that offer up excellent opportunities to those wanting to teach English online.
The internet has truly opened up a world of possibilities to backpackers looking to make money online. Teaching English online might just be one of the most exciting opportunities of them all.
Connect with people from different cultures. Make a positive impact on the lives of your students. Learn something new about yourself. Discover the teaching skills you never knew you had!
Remember though: becoming an online English teacher isn't easy and this isn't just you getting paid to speak in English online.
But is it rewarding? Hell yes, it is! Furthermore, being an online teacher is a great way to make a living (or at least a partial living) while you fully embrace the digital nomad/backpacker lifestyle in some far-flung corner of our beautiful planet.
When done right, teaching English online might just be the perfect job for travelers and digital nomads, receive a relatively consistent monthly income, and make an impact on the world around them.
Remember, be sure to check out VIPKID, which is (in our opinion) the best company for teaching English online!
I wish you the best of luck on your journey. Let us know how it goes by sharing your story in the comment section below!
---
Find out how YOU can support the site.
We work hard to put out the best backpacker resources on the web for free! It's all about helping out our tribe of awesome backpacker readers (that's you!). Please visit the link to find out how you can help keep the site going 🙂
For the sake of transparency, some of the links in our content are affiliate links. This means that if you book your accommodation, buy a piece of gear, or sort your insurance through our link, we earn a small commission at no extra cost to you. We only link to stuff that members of the Broke Backpacker team has actually used and never endorse products or services that are not up to scratch. Thanks for your support!