It's 2023, and working remotely and, particularly, working remotely from another country has never been so damn viable!
It's a lifestyle that takes a ton of hardwork and dedication, but I certainly wouldn't trade it for anything.
So what are the best countries for digital nomads right now? Actually, there are quite a lot of sexy candidates!
We're currently seeing the rise of digital nomad visas worldwide, and tons of remote worker hotspots and hubs have been established across the globe.
I've rounded up my top picks for EPIC places for digital nomads to base themself. From the tried-and-true to the best up-and-comers to a couple of surprise candidates, these are the countries all you hustlers want to get in on.
Ditch your desk and break the chains, friends. Working in an office is so 2019.
What to Look for in an Epic Digital Nomad Destination
New to the digital nomad game? Everyone's preferences are different, but as well as some ever green Digital Nomad items, there are some near-universal factors that most digi workers lust after.
Good weather – Perhaps growing up in the miserable English drizzle coloured my perceptions, but I like to keep it temperate and dry when I'm plugging away at work. Freezing my ass off daily is reserved for glacier trekking in the mighty heights of Pakistan.
Strong WiFi – Having a great travel laptop is not the number one requirement for efficient remote work – WiFi is! There are workarounds to conquering jungle WiFi – e.g. hotspotting or portable WiFi devices – but regardless, consistent internet connectivity is a must (though your mileage will vary based on your vocation).
Great community – Digital connections are important but social connections are crucial. Life on the road can be a lonely venture, and everybody needs a hug sometimes. A lot of digital nomad hotspots have sprung up as such simply because of the awesome communities of digital nomads that have built up there over time. Take Tribal Bali for example – a digital nomad hub where you can connect the digital connections and social ones at the same time!
Cheap prices – A lifestyle in the lap of luxury for a fraction of the price you'd pay to be bored shitless at home? Say no more.
Good work-life balance – At times, it can be hard to strike the right balance between work and play as digital nomad – digital nomadism changes travel and how you experience it. So base yourself somewhere that works towards that purpose, even if it's just a part of the world that you find yourself constantly drawn to go hiking in.

Unlock Our GREATEST Travel Secrets!
Sign up for our newsletter and get the best travel tips delivered right to your inbox.
Ditch Your Desk: Your Guide to the Digital Nomad Lifestyle
There are a couple of tips I'd like to throw at you before we dive into the hottest locations and illustrious locales for digital nomads. Becoming a digital nomad is not a quick one-and-done game: it's a lifestyle! It's a journey, it's a passion, and it's a choice.
You may think…
Oh yeah, I'm just gonna set up on this tropical island of paradise and work every day on the beach and sipping pina coladas by the pool.
And then you realise that the beach is 98% sand and the exact antithesis to a laptop-appropriate workspace. So are pools with all that damn water splashback. And Pina Coladas from the resort bar are going to be wayyy out of the price range for a budding digital nomad.
The life of a working traveller is equal parts magnificent and exhausting. The thing about being the architect of your own life is that you call ALL the shots. Some days, you may even wish you had an asshat boss yelling at you and telling you what to do because it's actually way easier to work for somebody else, it's just nowhere near as rewarding.
And another hot tip for choosing the best country for your digital nomad endeavours: just choose somewhere that you feel at home in.
The cost of living, the weather, the community – these are all valid variables. But ultimately, there's no point ditching your desk if you're just living somewhere you don't want to be.
Some people like beaches, some like mountains. Some like Asia, and some like Europe. Some like the constant hustle and bustle of a hostel, while others prefer to be camped in their van miles away from any other soul.
And as long as they have a smile and some internet connectivity, it's all good. Go where your heart tells you – that's why we do this. That's the traveller's code. 🙂
Gear Up for the Life of a Digital Nomad
Your laptop, your cool-looking nomad backpack, and, of course, your travel insurance. I warned you about the suicidal roos, yeah?
That's why SafetyWing is the best travel insurance for digital nomads.
SafetyWing's model (think international health insurance at the price of about $40/month) is perfectly suited to the indefinite lifestyle of a digital nomad. And a never-going-home type really should be considering their personal safety very wisely.
You can read a review of SafetyWing Travel Insurance or skip the humdrum and click the big shiny button down below to take you to their site.
Month to month payments, no lock-in contracts, and no itineraries required: that's the exact kind of insurance digital nomads and long-term traveller types need. Cover yo' pretty little self while you live the DREAM!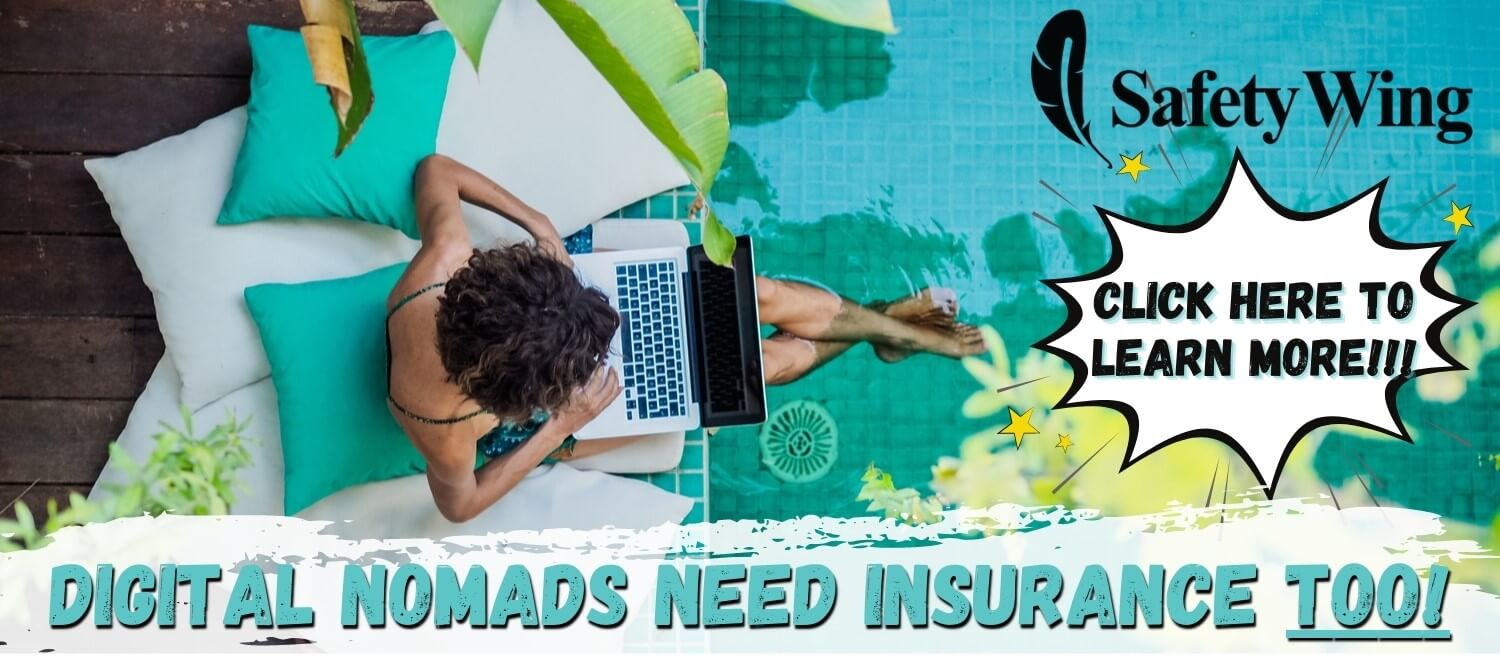 SafetyWing is cheap, easy, and admin-free: just sign up lickety-split so you can get back to work! Click the button below to learn more about SafetyWing's setup or read our insider review for the full tasty scoop.
Oldies But Goldies: The Best Countries for Digital Nomads
Alright – and now on to the roundup: the best places for digital nomads! (Based on digital nomad statistics). These first few are the old guard (featuring Southeast Asia). You might not get points for originality for moving to Bali, but there is only so long you can go down the path less travelled. After a while, you just want some goddamn Domino's!
There are advantages to the more popular digital nomad hotspots. The well-entrenched expat communities are a big driver, not to mention the accessibility of everything. Coworking spaces, cafés with awesome WiFi, stellar accommodation options, nifty services (UberEats is ma homeboy)…
Arriving, settling in, and getting to work is easy-peasy. And to absolutely nobody's surprise, there's one place digital nomads flock to like Russian psy-rats to Goa…
Bali, Indonesia
Average monthly expenses: $800-$2000 USD
Visa: 30 day visa on arrival for most nationalities, and the digital nomad visa gives you 60 days
Best weather: April-October
Easily taking pole position on every list of the top 10 digital nomad destinations, it doesn't get any more iconic than being a digital nomad in Bali. Hell, Bali is pretty much synonymous with digital nomadism! And for a good reason: it's almost too damn perfect.
A tropical island of paradise full of Pinterest-perfect cafés with high-speed WiFI, gorgeous beaches and lush jungles, luxury villas for ridiculously great prices, and a culture that supports self-development spiritually, physically, and professionally. There's no other place like it; travelling to Bali is a dream.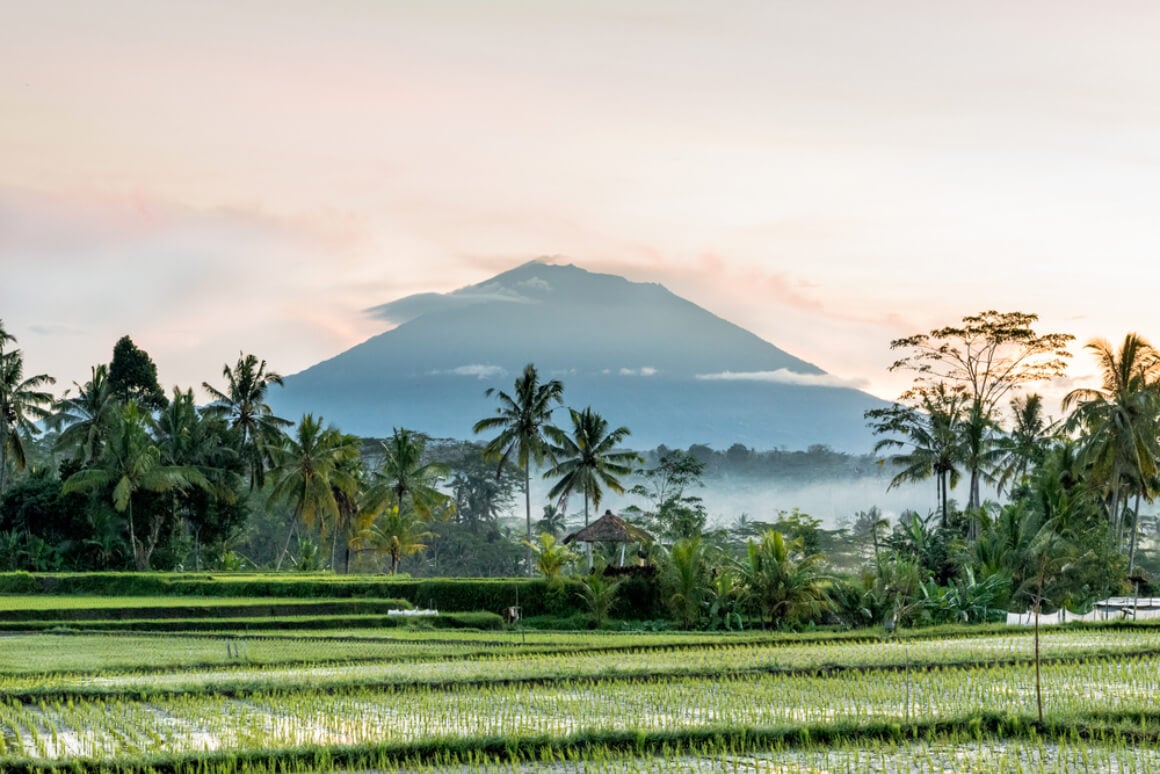 But the best part of all is the community. All roads lead to Bali: every digital nomad and long-term wanderer is destined to arrive here at some point in their lives. At any given time Canggu, Uluwatu, and Ubud are bustling with short-term nomads and lifelong expats. There are plenty of cool spots to settle down outside of Bali's most popular areas too!
Most people get a visa on arrival that allows them to stay for a month or two even, though this means having to do visa runs to nearby countries whenever that expires. Still, digital nomads in Southeast Asia have it easy and doing a visa run to the next two countries on this list (for example) is a sinch!
Rumours persist too of a digital nomad visa for Indonesia in the works. And a long stay in paradise sounds like… well… paradise.
When it comes to coworking spaces in Bali, it's pretty much impossible to list all options, but one of them definitely stands out:
Introducing Tribal Bali – a Digital Nomad's Dream!
Looking to find the perfect place to hustle, work, rest and play? Welcome to Tribal Hostel, the world's best co-working hostel, situated in Bali – The Island of The Gods!
Located just minutes from the beach, Tribal is a very special hostel… With sleek, custom designed private and dorm rooms to ensure a good night's sleep, Tribal is Bali's newest and most modern hostel and comes with a twist… Check out the MASSIVE coworking area with dedicated booths, plentiful power sockets, high-speed wifi and super tasty coffee and kitchen to fuel a day's hard hustle!
Need a quick screen break? Soak in some sun and relax in the infinity pool or hit the billiards table for a game of rapido pool. There's always plenty happening down at Tribal so rest assured, if you're looking to find the perfect place to blend fun and hustle, Tribal truly has everything you need…
Thailand
Average monthly expenses: $700-$1600 USD
Visa: 30 day visa on arrival for most nationalities, no true digital nomad visa as of yet
Best weather: November-April
Thailand: the country that basically sells itself. It's the first stop for many budding budget backpackers, and similarly one of the household names for digital nomads just starting out.
You really can't blame them: Thailand is a crowd-pleaser. Pearly weather and dreamy beaches contrast incredible temple-scapes and rolling green mountains pierced by dazzling rock formations. And beyond this still are the dazzling lights of the bustling cities.
The food! The crazy parties! The low minimum monthly income needed to stay! …It's hard to find much to complain about when it comes to Thailand.
Don't even get me started on the community. Similarly to Bali, Thailand's digital nomad hotspots attract a cool crowd of laid-back, awesome people revelling in their speedy WiFi and the comfort of endless coworking spaces.
One of the biggest advantages of living in Thailand is the proverbial cheese platter of beautiful areas and locales to base yourself. Bangkok is the classic mix of Asian-brand metropolitan chaos, Chiang Mai in the north is a peaceful town for lovers of all things green and nature-y, and the Thai isles in the south (especially Koh Samui, Koh Tao, and Koh Phangan) are ready to transform you into a business beach bum in a matter of days.
There's a reason Thailand is such a classic location for the digital nomad lifestyle.
Vietnam
Average monthly expenses: $500-$1000 USD
Visa: Most nationalities can get a 30 day e-visa or a pre-authorization for visa on arrival that's also for 30 days
Best weather: December-April
Ah, to be buying banh mi from street vendors and sipping sweet, sweet (holy shit is it sweet) Vietnamese coffee again… Vietnam attracted the initial crowd of early remote workers with its ideal weather and cheap prices – and then it convinced them to stay with delectable food, rich history, friendly communities, stunning natural beauty and variety of epic adventures. There are few places in the world as complex and gorgeous as Vietnam.
Oh, and you'll be pleased to know that the internet in Vietnam is EXCELLENT. Find a cool place to stay in Vietnam, settle in, and while away the days drilling those hours. Nights can be topped off with a street food banquet and a well-earned food coma!
The best cities for digital nomads in Vietnam seem to be Ho Chi Minh City (Saigon) and the capital city Hanoi, which is especially popular with English teachers. I say seem because I honestly have no bloody clue why they do – those cities are madness.
Both are over-bustling metropolitan jungles where deeply-ordered chaos is the only law and the cost of living is low. If you crave more peace of mind, there are excellent, quieter spots all over Vietnam like Hoi An and Da Nang. Vietnam gets it good in both the beaches AND mountains department.
Another great advantage is Vietnam's visa schemes. While getting long-term visas in Asia is often a hassle, the process in Vietnam is simpler than in Thailand, for example. It's even possible to score a visa that lasts up to a year!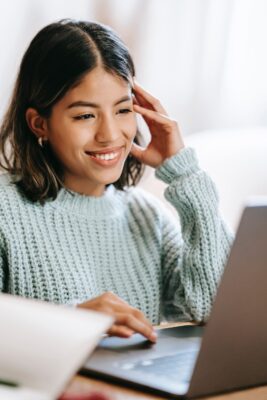 Earn $$$ ONLINE Whilst Travelling the World!
Keen to live the digital nomad dream while travelling the world? Who the hell isn't?
Teaching English online is a surefire method to earn a consistent income on the road. Work from anywhere, change some lives, and earn some dollaridoos while you do it!
Check out this detailed article for everything you need to know to start teaching English online.
The Future is Here: Countries that Offer Digital Nomad Visas
For the longest time, digital nomad visas seemed to be an unlikely pipedream of us wayward souls falling through the cracks of the system. Then in rolled the good ol' pandemic, remote work became the new norm, tourism took a skydive out the nearest 6-storey window, and countries started saying-
Shit. I think we need some digital nomads.
Finally, countries are offering legit digital nomad visas. Travelling as an online worker has always been a bit of a legal grey area… While tax evasion is fun and never gets old, constantly border-hopping and changing locales when maybe you'd just like to stay put for a year DOES get tiresome.
But with digital nomad visas emerging for several countries, staying put (without the hassles of a typical tourist visa) is finally becoming more feasible.
They may not be the best option for you contingent on your type of work and how much you like to move around, but these countries are certainly worth the consideration. Digital nomad visas are inevitably going to draw in digital nomads and that means better facilities, more recognition, and darling communities to be a part of.
Georgia (The Country, Not the State…)
Average monthly expenses: $700-$1500 USD
Visa: Many countries are visa exempt for up to 365 days! Plus the epic 'Remotely From Georgia' nomad visa
Best weather: April-October
Georgia's been popping up a lot recently in headlines. It seems like that's where all the cool kids left adrift in a strange new world are currently gathering, and Georgia is fully encouraging this.
For a couple of years now, Georgia has made great efforts to attract digital nomads. From offering free one-year visas to launching initiatives that allow remote workers to share office spaces with Georgian workers, this gem of the Caucasus triplets is determined to make a name as the new remote work favourite. Last year, Georgia became one of the first countries to offer a digital nomad visa.
Tbilisi – the capital of Georgia – is potentially one of the most awesome cities in the world! Balancing between old Ottoman influences and modern European city culture, the city is a delightful mixture of old and new. It's one of the cheapest places for digital nomads to live in Europe PLUS travelling Georgia is easy with snow-capped mountains or gorgeous beaches never too far away.
The digital nomad community in Tbilisi is still small compared to some of the more established DN cities. However, it's growing at a rather astounding rate; there are events almost every night of the week to keep you busy! For those looking for a slower pace, Batumi and Kutaisi are two other excellent cities for digital nomads.
Bonus tip! Just south of Georgia, Armenia offers a similar free visa for one year, and its capital Yerevan is a terrific city with lots of potential to develop into the next big nomad centre hub of the Caucasus.
Estonia
Average monthly expenses: $1000-$2000 USD
Visa: 90 day visa on arrival for most nationalities, and the digital nomad visa gives you 5 years!
Best weather: April-October
This ex-Soviet state on the shores of the Baltic Sea has really raised its profile in recent years for the young and geographically loose professionals. Estonia has been offering e-residency for some time– the chance to establish a company and pay taxes there even if you don't live there. And now, with the introduction of the new Estonian digital nomad visa, moving there is easier than ever! All in all, it's one of the most underrated (and best!) European countries to nomad in.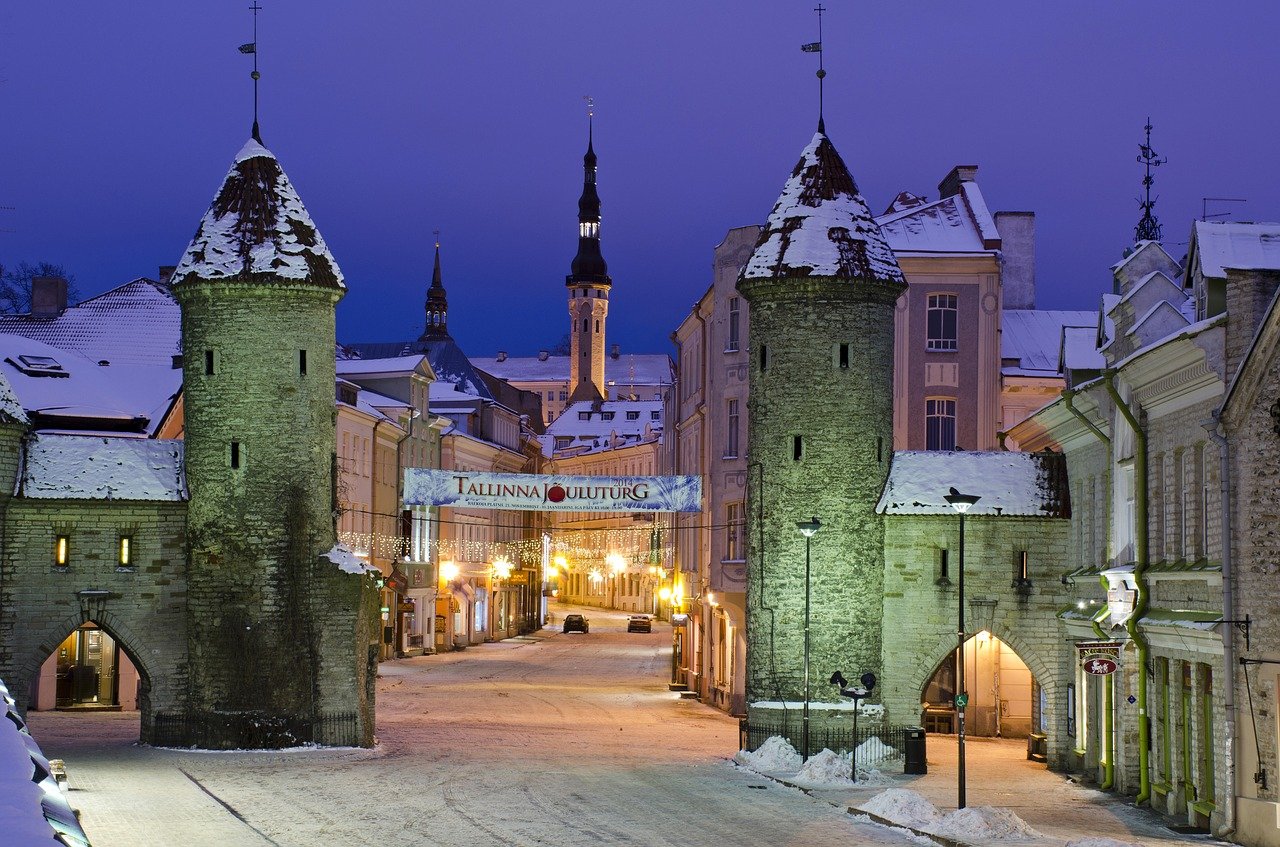 The capital Tallinn is where it all goes down! Home to enthralling Medieval architecture, bustling cultural events, and some damn fine food, Tallinn might just be the perfect place to stay while you save some dollaridoos. Due to the influx of foreign workers, Tallinn has admittedly become a tad more expensive than it used to be, but the prices are still similar to other Eastern European favourites like Budapest or Prague.
Currently, the digital nomad community in Tallinn mostly consists of expats who work for the numerous international companies in the city. There aren't too many enclaves for remote workers, but this is certainly changing as the nomads start funnelling in!
Croatia
Average monthly expenses: $1000-$1800 USD
Visa: 90 days visa exempt for most nationalities
Best weather: April-October
Ah, Croatia – one of the most popular European countries for people whose imagination doesn't go further than a trip to Dubrovnik. That's old news. Croatia is smashed with beautiful areas and has endless potential for digital nomads!
There are many different sides to Croatia: sparkling oceanside and rugged mountain hikes, charming towns, and plenty of other things to do than just Dubrovnik. The weather in the south stays warm for most of the year, and even though it's not dirt cheap, the prices are really nothing to complain about.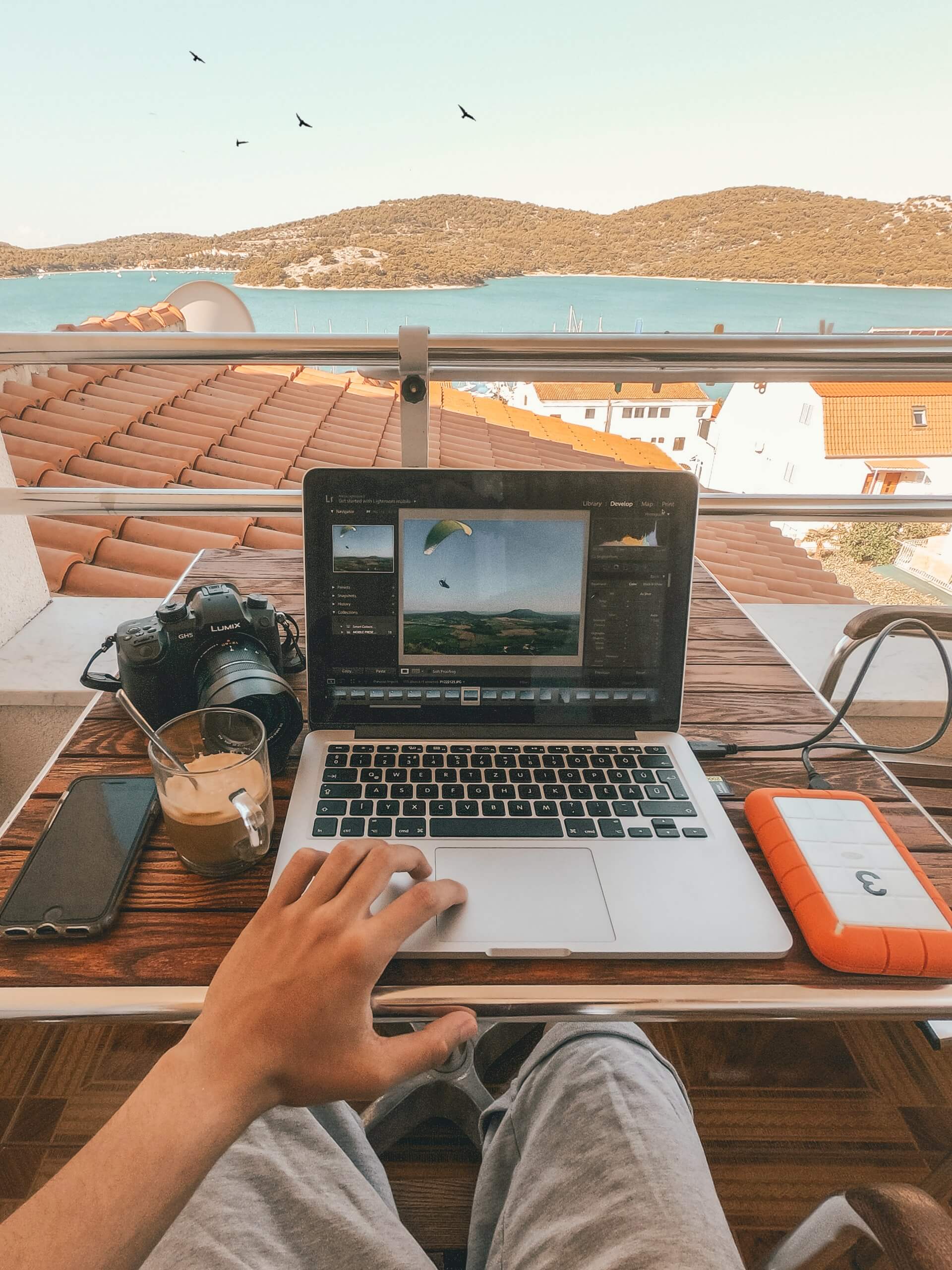 The digital nomad community in Croatia is scattered about, so take your pick out of many great options. The coastline is popular with expats flocking to sunny towns like Split, Pula, and Zadar. Holiday times means the seasonal rush but that also just means more people – foreign and Croats alike – to rub shoulders with!
One of my favourite places though (and arguably one of the best European cities for digital nomads) is Zagreb. The Vienna-like capital has a booming tech and start-up scene, tons of museums and delicious food, epic parties (real talk: Croatians are nuts), and killer surrounding landscapes hosting a large community of remote workers.
Croatia managed to keep its borders open for most of last year which helped attract many misplaced digital nomads, and now that it has established itself as a serious contender to age-old Eastern European backpacking favourites like Poland and Hungary. In January 2021, Croatia announced an official digital nomad visa to make staying in the country even easier!
The Caribbean
Average monthly expenses: $1500-$3000 USD
Visa: Most nationalities are either visa exempt or can obtain a tourist visa for up to 90 days. Several island nations also have digital nomad visas
Best weather: April-October
A new challenger emerges: the Caribbeans! Though never having been much of a blip on DN radars due to their high living costs and relative remoteness, many Caribbean island nations have now started offering official digital nomad visas. And let's be real: Eastern Europe gets fucking cold – sun, shine, rum, and pirates may be the way to go instead!
As of March 2023, a few countries/islands in the Caribbeans have digital nomad visas available. These include Bermuda, The Bahamas, Antigua and Barbuda, Barbados, Aguilla, The Cayman Islands, Montserrat, and Curaçao.
Admittedly, the Caribbeans can get quite expensive, maybe more than many digital nomads would feel comfortable paying. There are no shortage of cool activities for those living in the Caribbeans – diving, sailing, and surfing come to mind – but they all come with the associated price tag of luxury tropical island destinations. Plus, eventually, beach things can get kinda boring: the laid-back island life is definitely not everyone's cup of tea.
But if working from a hammock with a coconut by your side is what you've always dreamed of, there's no better time than now to move to the tropics. Plus, you can get an awesome vacation rental in Barbados that's right on the beach for a good price. With the new digital nomad visas, you could potentially stay up to a whole year!
Costa Rica
Average monthly expenses: $1000-$1800 USD
Visa: 90 days visa exempt for most nationalities, or you can apply for the 1 year digital nomad visa
Best weather: December-April
The jungle paradise of Costa Rica is known for its idyllic tropical vibes and Pura Vida lifestyle. After travelling to Costa Rica, more and more digital nomads are choosing to make this slice of paradise home.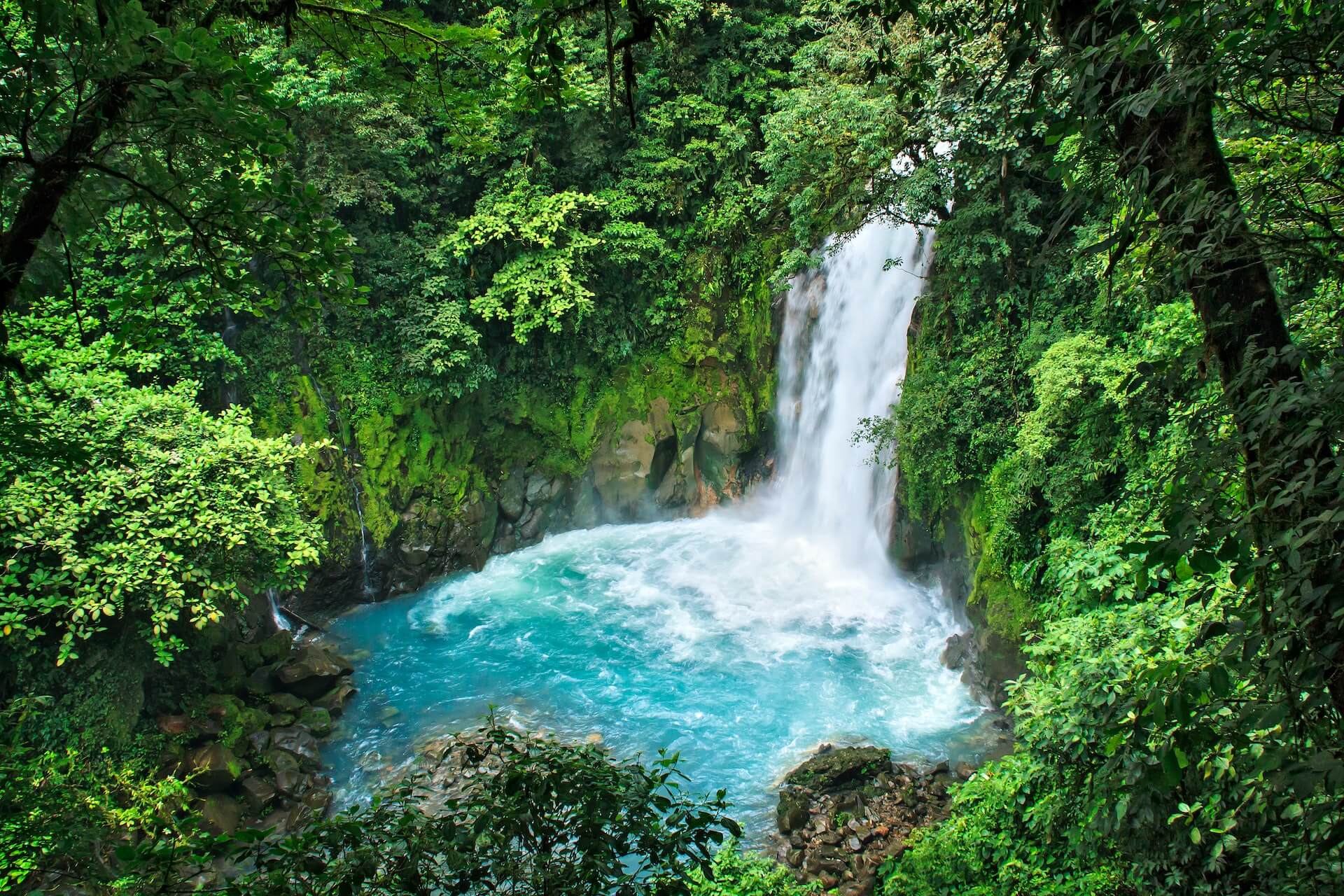 And these days, it's easier to do so than ever thanks to their digital nomad visa! As if the views and good vibes weren't enough, the country is also an income tax free zone, which is just about the best thing ever for location independent business owners.
The nomad visa allows you to stay in the country for up to 1 year, with the possibility of extending it for another. You'll just need to meet the minimum income requirement though, which is around $3000 USD. Nomads who aren't there yet can still experience Pura Vida, as most nationalities get a 90 day stay upon arrival.
Is This the Best Travel Pack EVER???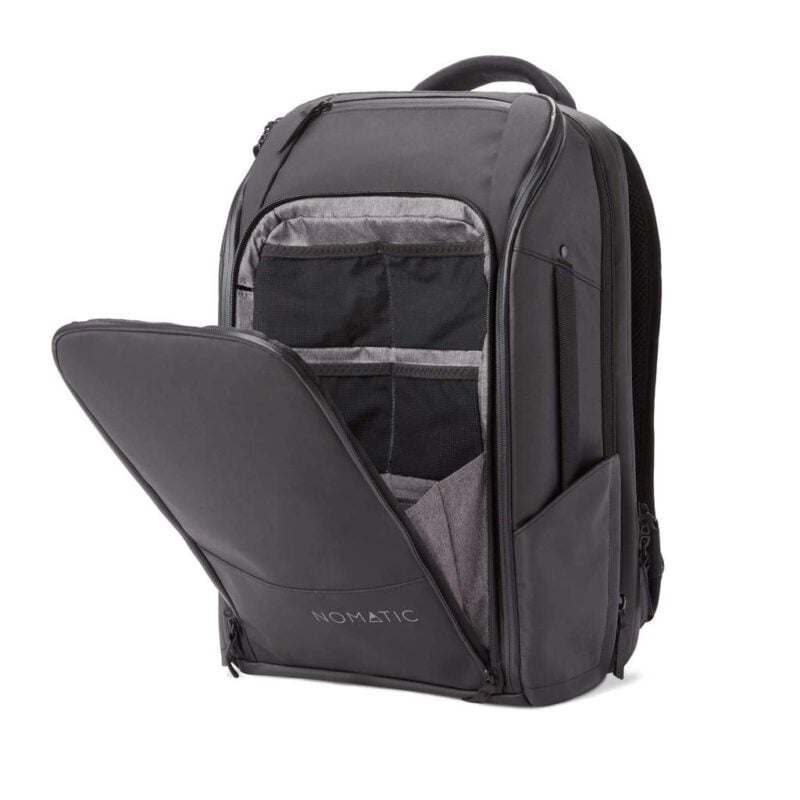 Current Favourites: The Best Countries for Digital Nomads Right Now
There is a reason why places like Bangkok and Bali are as popular as they are, but the same popularity that attracts some nomads, is a downside for others. In the process of catering to the throngs of tourists clambering for tan, many of the classic countries for digital nomads to live and work have become pretty westernised. More gentrified, and – dare I say it…?
Kinda tame.
Instead, let's check out some of the most popular digital nomad destinations right now. These blissful bases-of-operation have sprung up as the place to be amongst a world still adjusting to the life and times of a 21st-century itinerant.
Portugal
Average monthly expenses: $1200-$2200+ USD
Visa: 90 day visa on arrival for most nationalities, and the digital nomad visa gives you 1 year with up to 4 extensions.
Best weather: April-October
Portugal, Portugal, Portugal – the name of everyone's lips right now. It seems like Portugal has become the Bali of Europe when it comes to digital nomad base stations.
Fair enough. The weather is kickin' near-year-round, it's got a lower cost of living than most of Western Europe, and the food will rock yo' world! (I'm thinking of a scrumptious joint, followed by egg tarts, and then topped off with a glass of port… mmm.)
Most areas of Portugal are more than suitable for the online wheeler-and-dealer to comfortably stay, but the best city for digital nomads in Portugal is the capital Lisbon. Teeming with digital nomads left and right, many hardcore nomads say it's currently one of the best places to meet other nomads. The second most popular spot is Porto, a lively student city known for its gorgeous old town huddled along the river and blue-tiled buildings.
These days, the digital nomad visa is the best way to go if you actually want to MOVE to Portugal–you'll just need to meet the monthly income requirement of ~$3000 USD.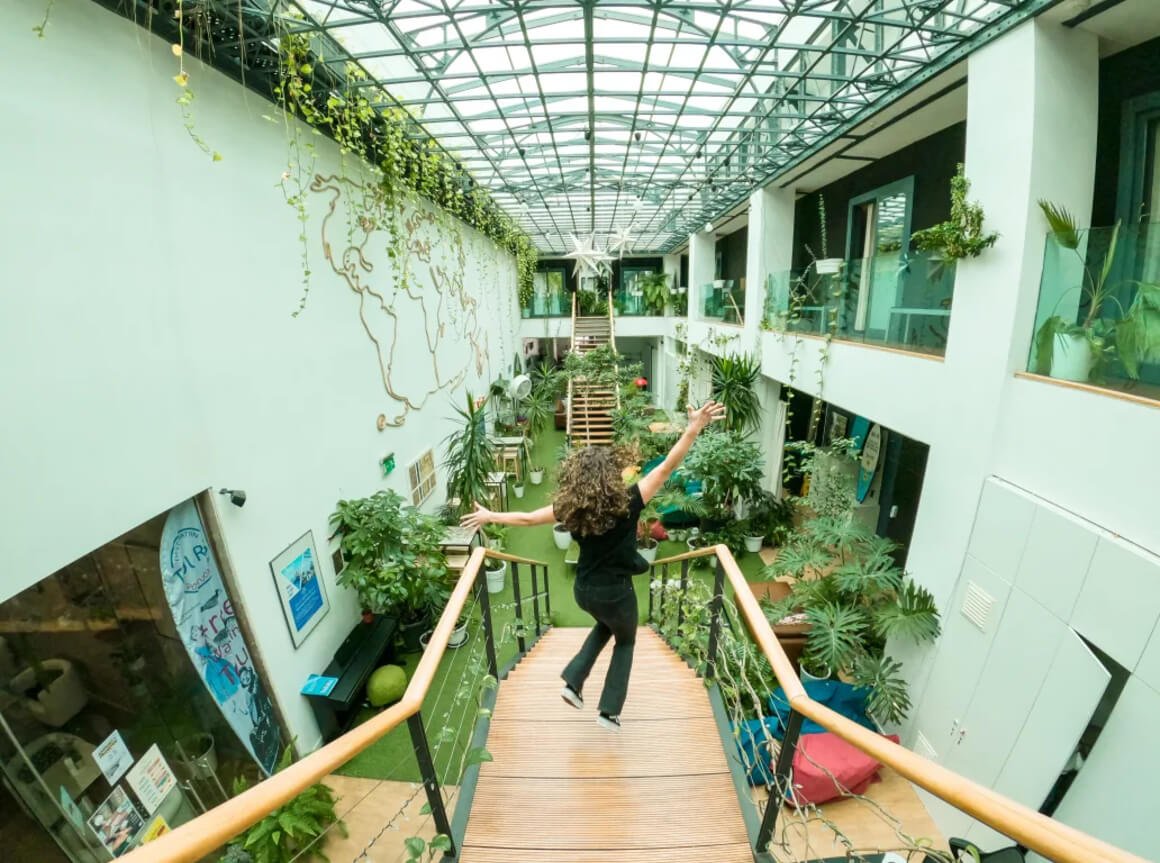 Portugal is well aware of its reputation as a hub for international hustlers and is in fact encouraging more aspiring nomads to come in. They recently launched a project on the island of Madeira to create a digital nomad village! You have to apply to be a part of the initiative in Ponta Do Sol, but if you're picked, well, you may just end up finding a home for yourself in Portugal after all!
Mexico
Average monthly expenses: $800-$1500 USD
Visa: Most nationalities can get up to a 365-day visa on arrival. There are also easy pathways to permanent residency.
Best weather: December-April
Ay caramba! Mexico has long been a popular destination for digital nomads seeking a sun-spotted lifestyle somewhere where the tacos are cheap and the tequila is cheaper still!
The advantages to la vida Mexicana are endless: great weather, burritos, a rich culture, burritos, a relaxed lifestyle, burritos… plus a super low cost of living! Mum said you couldn't eat burritos three meals a day, but in Mexico, anything is possible. Even the disadvantages, like annoying tourists, spotty WiFi and petty crime are pretty easily avoided by simply intelligently choosing where in Mexico to stay.
So what's the best city for digital nomads in Mexico? Cancun, Playa del Carmen, and Tulum are age-old favourites but plagued by the curse of popularity, and you might find the slather of gringos and highly-developed seaside towns unauthentic. Mexico City is a chaotic shambles of a city but has a great expat community (and seems to be especially favoured by travellers working abroad as English teachers). San Miguel de Allende also has a great digital nomad community. The list just goes on…
Mexico also has some pretty excellent visa schemes available for remote workers too! The regular tourist visa is available for a bunch of nationalities for a whole six months, or you can apply for a Temporary Resident's Permit which allows you to stay up to four years.
Colombia
Average monthly expenses: $900-$2000 USD
Visa: 90 day visa exemption for most nationalities
Best weather: December-March
South America is a criminally underrated digital nomad destination (pun intended – many people are scared off by the horror stories about the crime in South America). However, Colombia is much, much more than its unfair reputation. If anything, the only reputation you should consider is its reputation as a damn awesome digital nomad destination!
Travelling Colombia checks off all the important boxes: it's hot, the food is sensational, the people are smokin', and the living is relatively cheap! Even the language is a plus. English is widely spoken, BUT it's also one of the best spots in the world to learn Spanish since the Colombian accent is very clear and easy to understand.
The ultimate spot in Colombia for digital nomads is Medellín which constantly ranks on top of the best locations for digital nomads in South America (and the world). Other potential new hometowns include Bogota (the capital), Cali, and Cartagena. Incredible views and a vibrant local culture await!
Most nationalities can get 90-day tourist visas to Colombia which makes it easy to pop by for a few months of cocaine-and-reggaeton-fuelled digital nomadic bliss!
That was a joke; reggaeton is bad and you should feel bad for liking it.
Bonus tip! After your visa is up but you're not quite ready to leave South America, head to Ecuador next. Rumour has it that the digital nomad community in its capital Quito is growing in a very promising direction…
Bulgaria
Average monthly expenses: $800-$1500 USD
Visa: 90 day visa exemption for most nationalities
Best weather: April-October
It's shocking how many nomads are yet to find this gem in Eastern Europe. Budapest and Prague sure are cool, but there's a new kid on the block and his name is Bulgaria.
There are so many great reasons to visit Bulgaria: it's dirt cheap, stunningly beautiful, and, most importantly, adored by digital nomads. Bulgaria seems to be forming into one of those crossroad locales where every kind of human traversing Europe eventually finds their way. The internet connectivity is great (there are even coworking spaces in the middle of the mountains!). And there are plenty of sinful things to do after-hours when you slam your laptop shut too. 😉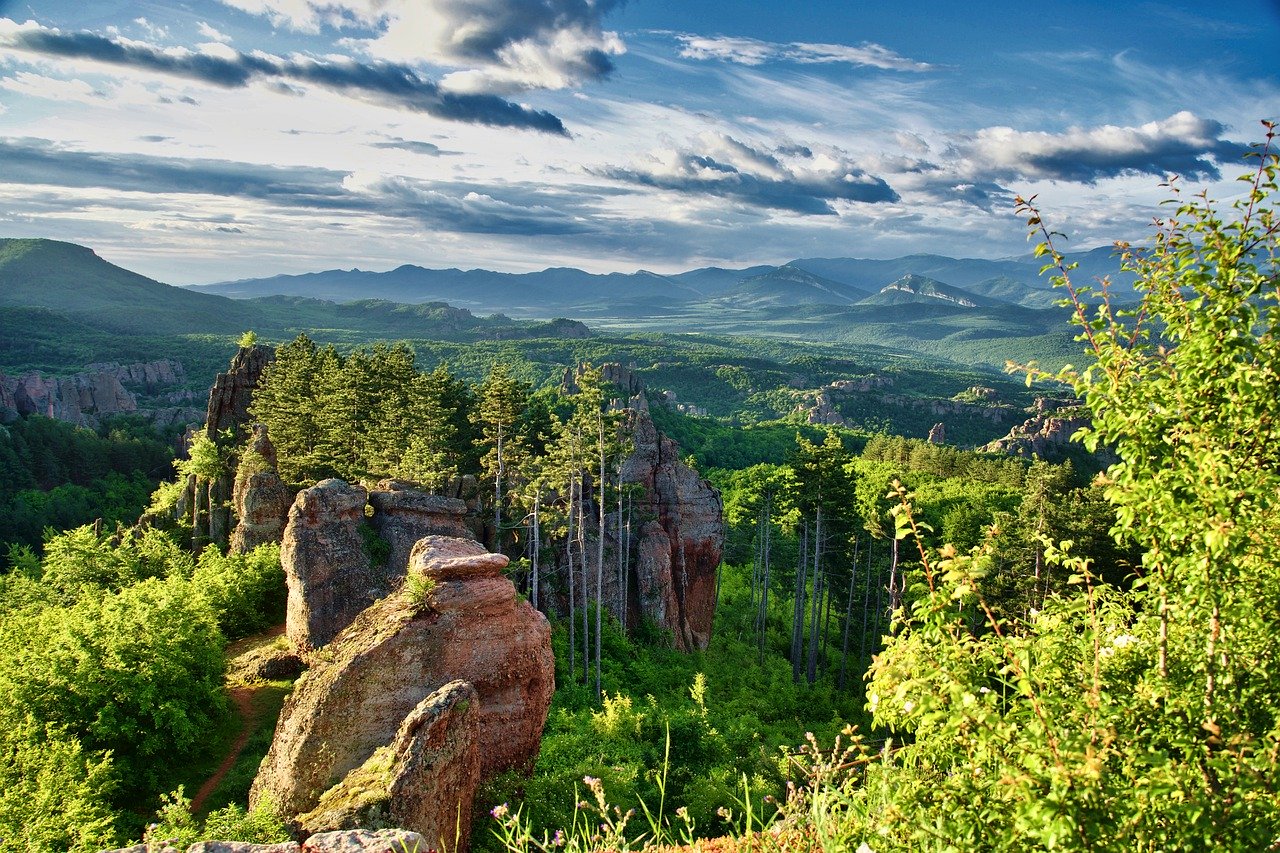 The most popular digital nomad destination in Bulgaria is the capital, Sofia. Cool and cultured, it's definitely a great option.
But for nature lovers, an even better place is the small town of Bansko. Majestic mountain views surround the town which is a great little spot for nomads looking for a bit of natural peace and hiking contentment to unstiffen the legs.
The best time for digital nomads to go to Bulgaria is in the summer when the community's size is at its peak and everyone gathers in the local coworking spots. You wouldn't be wrong to base yourself here in the winter either; there may be fewer digital nomads overall, but the Bulgarian mountains pull in snowbums from the world over. And those mofos par-tay.
The Future of the SIM Card is HERE!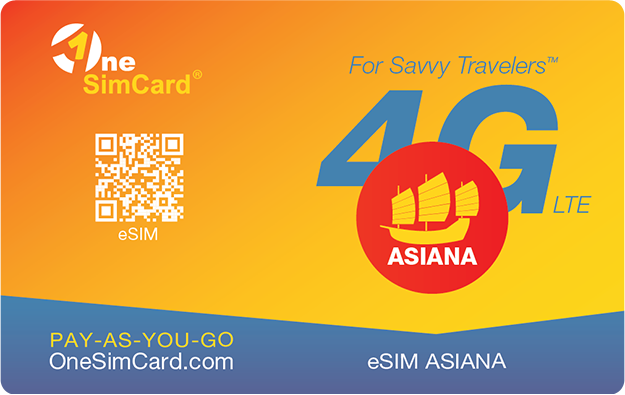 A new country, a new contract, a new piece of plastic – booooring. Instead, buy an eSIM!
An eSIM works just like an app: you buy it, you download it, and BOOM! You're connected. It's just that easy.
Is your phone eSIM ready? Read about how e-Sims work or click below to see one of the top eSIM providers on the market and ditch the plastic.
Buy an eSIM!
Shiny New Things: The Best Countries for Digital Nomads of the Future
As more and more people take to the road in pursuit of the laptop lifestyle, the golden oldies are bound to become overcrowded and eventually less appealing. But like a majestic phoenix, exciting destinations will emerge from the ashes as the best places for digital nomads to live.
No one can tell what the future holds exactly… But these are the destinations digital nomads will want to keep their keen eyes on. The world of remote work is getting very interesting and these countries are leading the charge.
Cape Verde
Average monthly expenses: $800-$1500 USD
Visa: 30 day visa on arrival for most nationalities, and the digital nomad visa gives you 6 months
Best weather: April-October
Probably no one saw this small group of islands on the flank of Africa rising up to be a serious contender for the hottest new digital nomad location. Yet here we are.
Cape Verde, or Cabo Verde as it's known in its native Portuguese, is now offering digital nomad visas that might just make it one of the best countries for digital nomads hungry for a laid-back island life. A six-month temporary stay visa that's extendable for another six months gives you enough time to feel like you've really made Cape Verde your home.
Cape Verde is an excellent choice if you've ever looked at Caribbean islands with longing eyes but decided it was too far: Cape Verde is way more accessible for Europe and boasts a similar landscape of pristine white-sand beaches framed by lazy palms. It's a chiller's paradise.
On top of all that tropical goodness, Cape Verde's advantages are strong WiFi all over the country and immeasurable hospitality. This is literally one of the island group's official selling points – definitely a plus if you want to feel like you're a part of the local community rather than just some expat-twat living in a gated community collecting foot massages. If you're equally serious about getting your work done and a peaceful home, Cape Verde could be the spot to head.
Malaysia
Average monthly expenses: $700-$1200 USD
Visa: 90 day visa on arrival for most nationalities!
Best weather: December-April
Obviously, Southeast Asia has been numero uno for digital nomads since the holy beginning of time. It's surprising that it's taken this long for the wider DN community to discover Malaysia considering it has everything you need: stunning nature, space-aged metropolises, and abundant Krispy Kreme Doughnuts at low low prices!
It doesn't hurt that Malaysia is insanely well-connected; Kuala Lumpur is one of the busiest travel hubs in the region so hopping around other Southeast Asian backpacking destinations or even dashing off to Europe or America is super easy and very cheap, even if you book tickets last minute.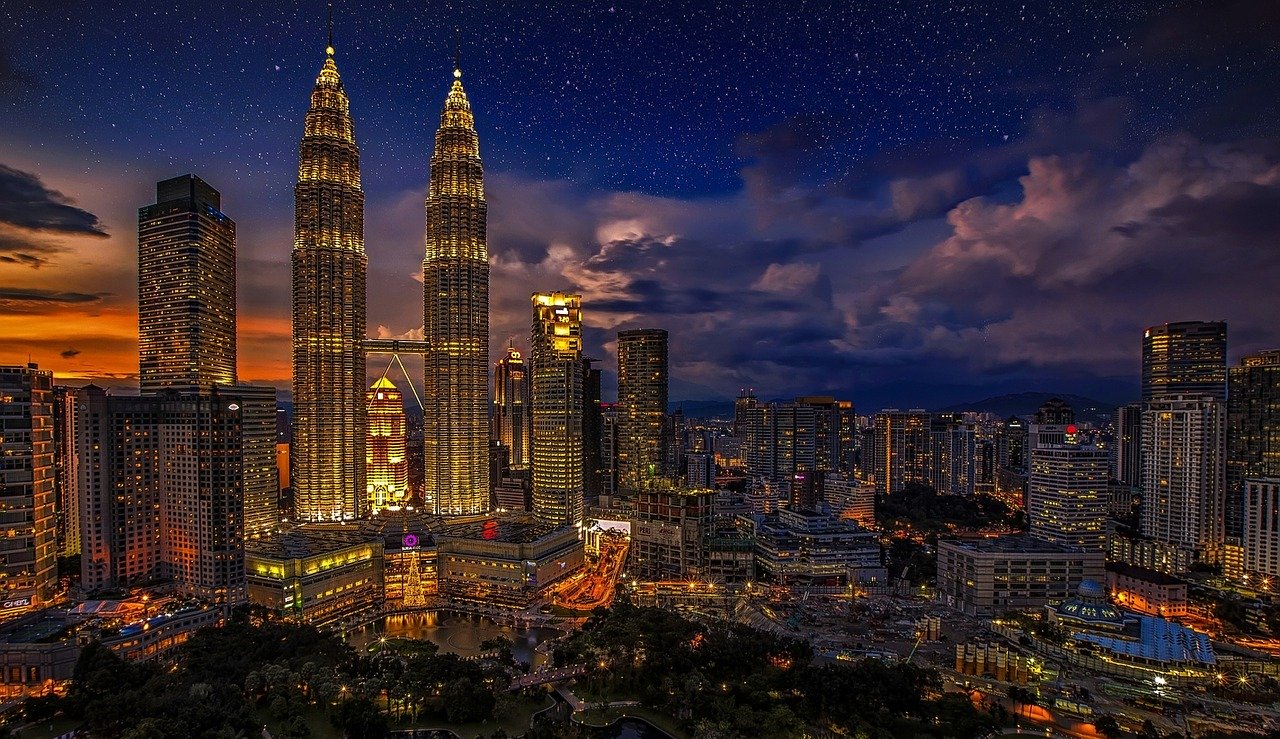 The best place to set up shop would be the bustling capital. Kuala Lumpur, although a dull city, has a lot of expats and international workers and a relatively small but growing community of more mobile remote workers. English is widely spoken and internet speed is excellent which makes Kuala Lumpur one of the best places to live in Southeast Asia for its accessibility.
Other popular areas in Malaysia to stay include Penang, known for its street art; Langkawi which is great for scuba divers; and Malacca, one of the most popular tourist destinations in Malaysia.
Bonus: The Digitally Nomadic Vanlife!
Now here's an idea: buy a campervan, hit the highway, and literally work from the road!
The vanlife is BOOMING. Campervanning has become an increasingly popular option for adventure-hungry digital nomads who prefer their days at 'the office' out in the elements. The lifestyle definitely has its own challenges, but the rewards are so damn sweet.
There's a reason why so many digital nomads feel attracted to the life of financially independent road-hobo. Having a vehicle gives you the freedom to work and sleep almost anywhere, save on accommodation costs, and go pretty much anywhere you damn well please! Even dodgy WiFi connections are not that big of an issue with a good data package or a portable wifi device.
Vanlife is a great option for digital nomads who plan on working in more expensive countries like the US, Australia, and Western Europe. The infrastructure in these places is usually pretty well-set for roadies.
Just look out for those damn kamikaze kangaroos in Oz. Kangaroo beats car bonnet every time.
We are living in the digital age – WiFi is EVERYWHERE! Pretty soon, we'll all be cyber-pirates buying rum with crypto-doubloons. But until that day comes, we'll just have to settle for indefinitely roaming the globe, making bank, living the damn dream!
The tech at our disposal has made it easier than ever to work remotely. Jobs are everywhere, remote work is steadily becoming the new norm, and us eccentric traveller-types have more opportunities to put on our business shirts, take off our pants, and work from home in our Spongebob Squarepants boxers!
In 2023, your chances of becoming a digital nomad are better than EVER.
If there's one good thing that has come out of 2020's kick to the balls of the global community, it's that employers everywhere are now realising that most work CAN actually be done remotely. As more traditional positions move to the good ole interwebs, more people now have the chance to go fully online and start working remotely from another country and realise that the Holy Grail is totally obtainable.
And it's less like a Holy Grail and more like a regular ol' kitchen mug. What you drink out of it tastes no less delicious, but the dream just wasn't nearly as out of reach as you thought.
Ditch Your Desk, amigos – it's just holding you back.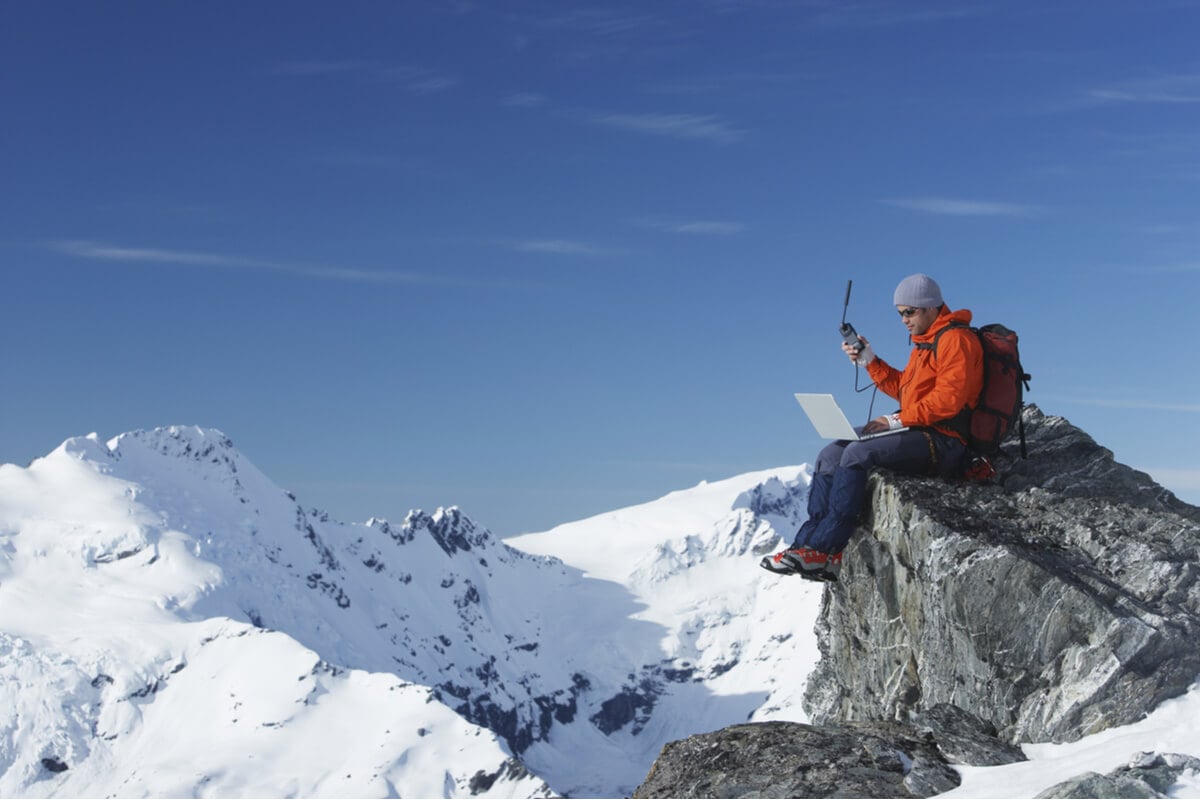 Updated March 2023
---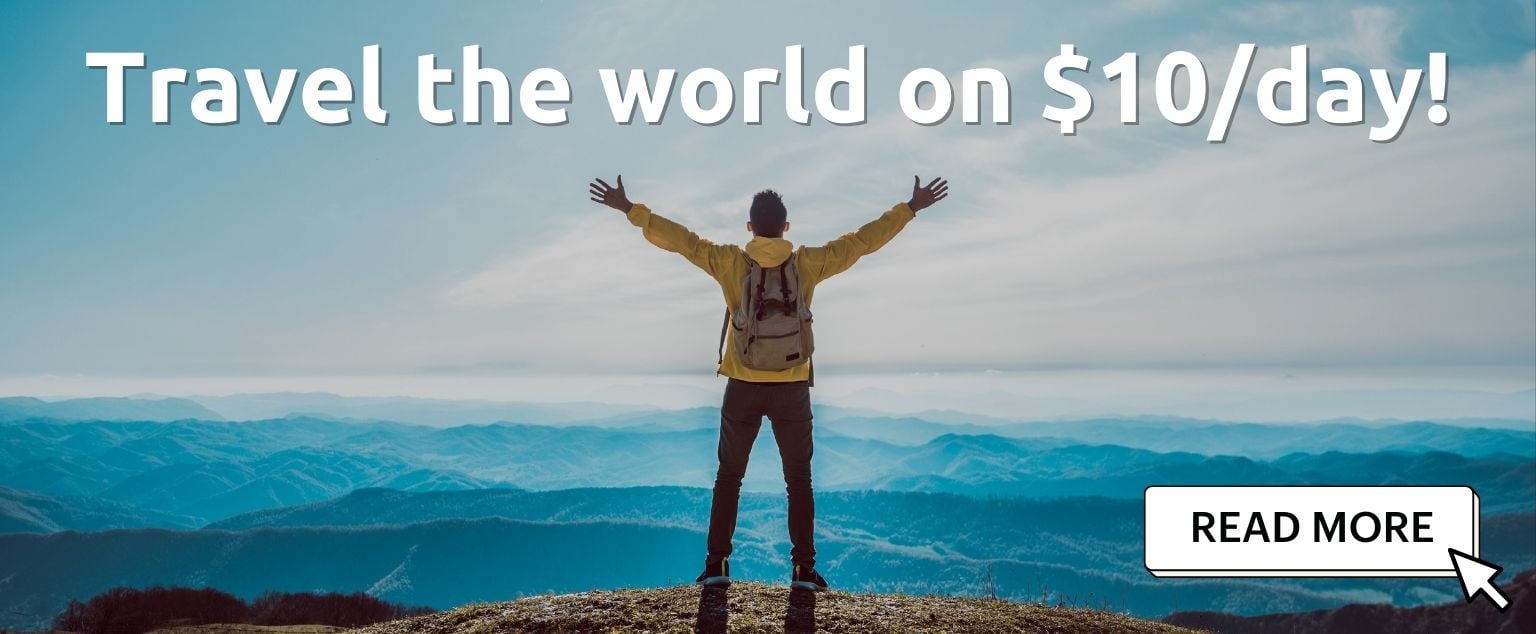 And for transparency's sake, please know that some of the links in our content are affiliate links. That means that if you book your accommodation, buy your gear, or sort your insurance through our link, we earn a small commission (at no extra cost to you). That said, we only link to the gear we trust and never recommend services we don't believe are up to scratch. Again, thank you!