Teaching English in Vietnam is an awesome way to experience the greatest expat lifestyle South East Asia has to offer. Cast your eyes over the landscape of this tropical land and tell us you don't want to jump on a plane to head there right now! Vietnam is as much a joy to explore as it looks – and don't even get us started on Vietnamese food.
While you do need to satisfy a list of requirements to teach English in Vietnam, you can usually find a teaching job without prior teaching experience. This opens the door for those curious about the TEFL abroad lifestyle.
Teaching contracts in Vietnam usually last around 12 months, and the country is a great fit for nomadic types who want to settle in one place for a while. Because there is so much to see and do in Vietnam, it makes for a great first destination for anyone interested in teaching English abroad.
Financially, Vietnam might be more lucrative than you think as a teaching destination. Your salary will afford you a comfortable lodging and cover all your expenses. You should also be able to pocket some savings each month, which you can put towards your travels around the region.
Appetite whetted? Right, let's tell you all you need to know about getting a job teaching English in Vietnam!

Unlock Our GREATEST Travel Secrets!
Sign up for our newsletter and get the best travel tips delivered right to your inbox.
Why Teach English in Vietnam?
Vietnam is a wonderful place for backpackers and nomadic wanderers seeking a period of stability. If you want to experience what it's like to live and work overseas and lay down some roots for a while, it's a top choice.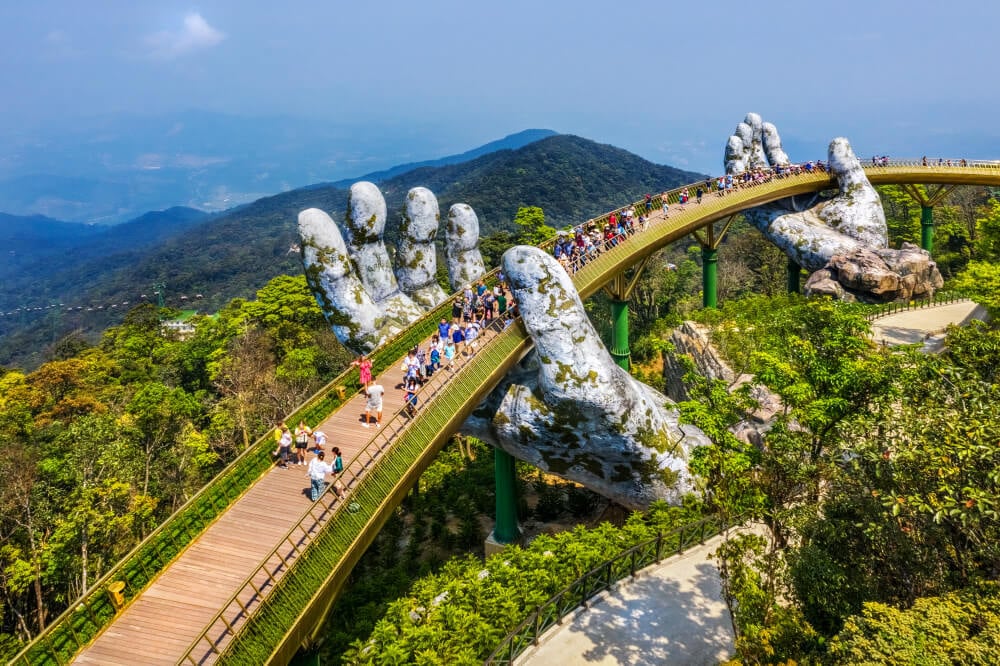 Pros | Why you NEED to Teach in Vietnam
Attractive salary: While not quite as high as teaching jobs in China or Japan, the salary in Vietnam isn't bad at all – especially in comparison to the low living costs in Vietnam. Your salary will afford you a comfortable lifestyle and the option to bank a percentage of your earnings. Or you can put it towards funding your next adventures!
Variety of clients: English teachers in Vietnam have the option to teach kids or adults. There is a high demand for both as the Vietnamese economy continues to develop. Some jobs entail teaching IELTS students. Most teaching jobs in Vietnam are found in private English language centers or public schools (primary and secondary level). However, if you're an experienced teacher, you can also find a teaching position in international schools or private schools.
Flexible hiring: Some schools in Vietnam do schedule Skype interviews and make offers before candidates arrive. However, it is significantly easier find English teaching jobs and get hired within the country. This means you can shop around and decide which city you'd prefer to be based in.
Thriving ex-pat community: Vietnam is popular with ex-pats and digital nomads, so you won't struggle to make new connections.
Year-round job opportunities: Teaching jobs in Vietnam are available year-round. The only time you should be cautious of is Tet: Lunar New Year. This falls in late January/ early February, and much of the country closes for at least a week while the Vietnamese celebrate with family. If you're looking for an international school position, you should start looking around March-May for teaching jobs starting in September.
Decent hours: On average, ESL teachers in Vietnam will work 20-30 hours per week. This should be enough to bring in a decent wage to cover your costs while allowing you the liberty of free time to travel.
Vietnam itself: The country is very liveable, with excellent healthcare and top-notch travel infrastructure. There's loads to see and do in Vietnam during your many school holidays.
Cons | What to Consider before Teaching in Vietnam
Visa: Really, the visa isn't that bad for Vietnam – it just might feel like a faff. If you plan to secure an English teaching job in Vietnam, you will need to enter on a tourist visa. Once you receive your job offer, you have to exit the country and return (bordering Laos and Cambodia and other countries in Southeast Asia are the obvious choices). Your new employer will write you a letter allowing you to purchase a three-month business visa upon re-entry. This business visa will be converted into a work permit, the process of which will be handled by your employer. If you are employed on a full-time basis, then your employer will reimburse you for the cost of your three-month business visa. It is possible to do a visa extension without leaving Vietnam, but this requires using an agency, and the costs can soar. The fees vary and change frequently. It usually works out cheaper to take that minibreak in Bangkok!
Candidate requirements: As with many destinations, those planning to teach English in Vietnam will require a TEFL certificate and a bachelor's degree. Your degree need not be in education. Some teachers report getting hired without a degree (one or the other), but you will need to work harder to prove yourself and be attractive to employers. If you want to teach English at an international school, you will need a teaching license.
Native speakers preferred: Many schools will show preference to English teachers who are native English speakers. Those with citizenship from the UK, Ireland, Canada, the US, New Zealand, Australia or South Africa are typically preferred. Again, that's not to say you won't get a job in Vietnam if you're from elsewhere, but you will need to be aware of the competition and you will need to demonstrate fluent-English speaking skills.
Tax: You will be taxed 20% off your earnings regardless of your salary. Sorry 'bout that.
How much money can Teachers Expect to Make?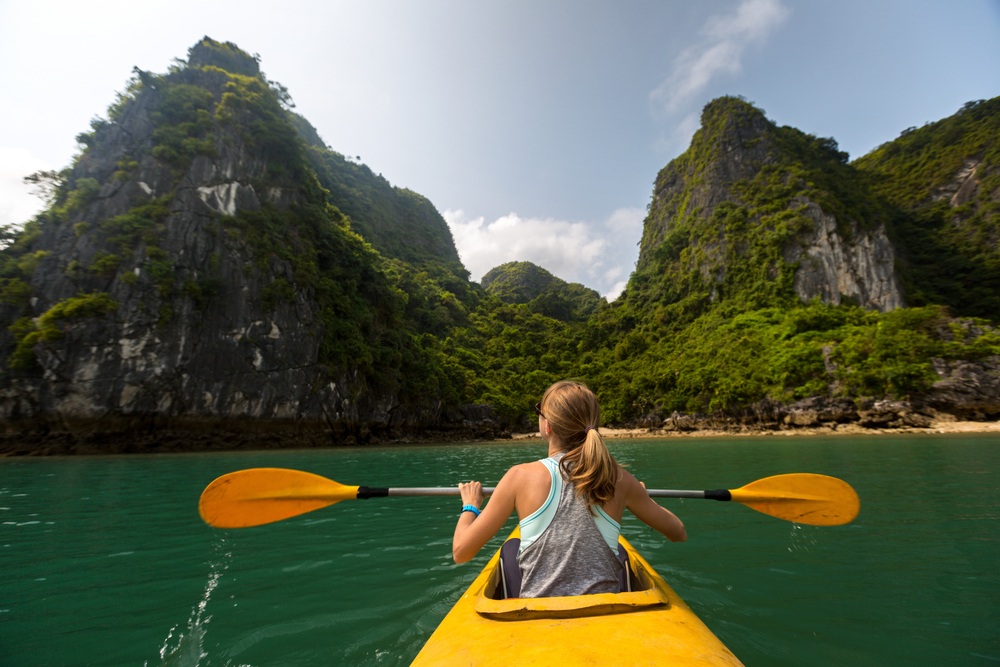 Teachers in Vietnam can expect to make at least $1,100 USD (25,049,500 VND) per month. But the average salary is $1,500 (35,000,000 VND) per month. Teachers with previous teaching abroad experience and patience can find English teaching jobs that pay over $2,000 (46,617,980 VND).
The higher your credentials are, the more you can expect to make in Vietnam. So if you have a bachelor's degree, TEFL certificate, and happen to be a native speaker, you're onto something.
The majority of English teaching jobs available in Vietnam are usually across private English language centers and public schools. The average salary in a language school is $17 – $22 (400, 000 – 500,000 VND) per hour, or $1,500 (33,000,000 VND) per month. Most language centers run classes during the evenings and weekends, and you will score two days off each week.
At a public school, you should expect to earn $17 -$20 (400,000-450,000 VND) per hour. Per month, that will amount to $1,900 – $2,200. Depending on the school, you may find that your hours are split between teaching, lesson planning, and other admin tasks. Public schools in Vietnam are free, but some charge tuition for extra public school classes that you may be required to teach.
If you have a wealth of academic credentials and a background in teaching, you could consider private tutoring. You'll need to be more of a self-starter but you can make a lot of cash this way. Private tutors can charge as much as $100 (2,331,050 VND) per hour (don't count on this huge sum though). If you're offered a part-time job in Vietnam, you might want to investigate this option to supplement your income.
However, if you have a teaching job with a school and plan to do some private tutoring lessons on the side, you will need to get permission or work under the table as it will likely fall outside of your work visa. That being said, private tutoring is in high demand and can bring you a little extra cash if you need it.
Note that many ESL teachers in Vietnam work under the table and get paid cash in hand. You're unlikely to get deported if discovered, but will be working without legal protection and may have to fund your own visa costs.
Requirements for Teaching in Vietnam
The requirements for teaching in Vietnam are fairly straightforward, but you will need to possess all of these to get a travel job teaching English in Vietnam.
Native English proficiency: Native speakers will have a much easier time getting hired as an English teacher in Vietnam. If you're not a native speaker, don't rule yourself out; as long as you speak fluently, you should still find teaching positions.
TEFL Certificate: The majority of schools will require evidence of a TEFL certificate. This may have been completed online or in the classroom. If you don't have a certificate but have a bachelor's degree, you may still find work – for a lower salary. Teaching experience is not mandatory in Vietnam, but if you don't have experience teaching abroad, then the TEFL certificate is all the more attractive.
Bachelor's degree: Most schools have a degree as the bare minimum qualification to teach English in Vietnam. It's rare to get hired without one. Your degree can be in any subject and need not be linked to education. You may be expected to show the original certificate, so it's worth taking yours with you.
Visa & work permit: You will require a business visa and a work permit to teach English in Vietnam. Most aspiring English teachers enter under a tourist visa and then re-enter on a business visa. This is then used to get your work permit. Your employer will handle most of the arrangements.
Local health check: It is common in Vietnam for teachers to be asked for a medical check. This may be done at a local clinic in the country.
Background check: You will be expected to consent to a full background check and to give fingerprints to the police.
Return flight: Many travelers are asked at check-in to show proof of outbound travel from Vietnam. Your employer will not require this, but it's worth having something prepared for the airport.
Alternatively, you can let someone else do the work for you! Global Work and Travel offers fully guided programs for travelers that want to combine their passions of teaching and travel into one.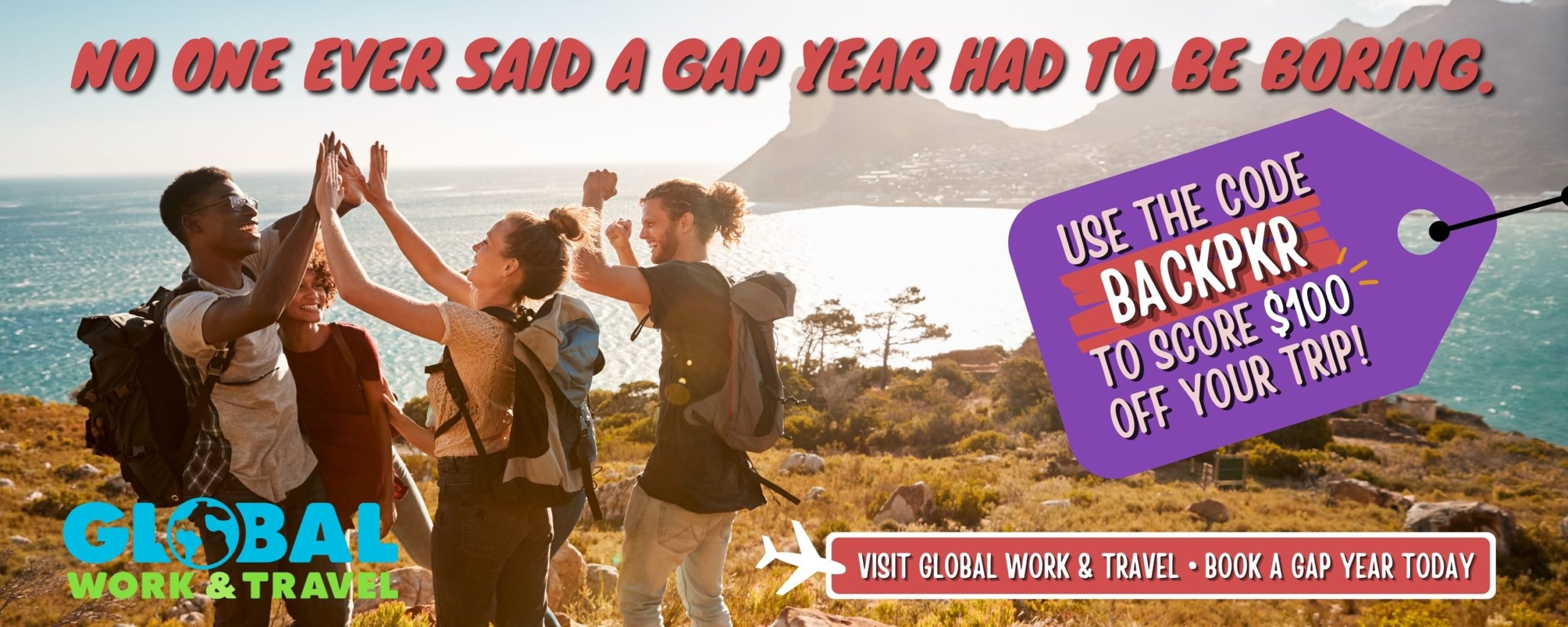 Where to Get TEFL Certified
Possessing a TEFL certificate is going to give you a helping hand towards getting your teaching job in Vietnam. It demonstrates commitment and will be particularly useful to those who don't have any previous teaching experience. It also means you can apply for higher-paying positions.
English teaching jobs are plentiful in Vietnam, but it is also a popular destination to teach abroad in Southeast Asia. For that reason, there is a lot of competition and any new teacher should look to get a TEFL certification to stand out above the rest.
Online TEFL Certificates
There are tons of places to get TEFL certificates online. Some of them are phoney. These are usually video-only courses where you don't talk to someone or lesson prep on your own and they won't help you teach English on the ground.
Whatever you do, do NOT buy a TEFL certification without having completed a course. These companies are well-known by employers and you will not only damage your reputation but may end up blacklisted from many Vietnam teaching jobs.
Aside from that, you will go into the classroom with NO SKILLS. Teaching ESL is a different ballgame from any other teaching job, so it's best to invest in a TEFL course if you're serious.
Here are some of our fave TEFL courses:
The MyTEFL 140-hour course is the gold standard of TEFL certificates. It is accepted by any country and prepares you for a career of teaching abroad. This is an ideal course for those wanting to teach English online as it comes with an additional 20 hours dedicated to purely online teaching.
The 140-hour course covers all the areas of the English language you'll be expected to teach such as reading, speaking, listening, writing, and phonics, as well as going into the fundamental skills you need to be an English teacher.
They also have a jobs board, so you can search for ESL teaching jobs anywhere in the world.
They also offer a 120-hour course for those that don't think teaching English online is for you.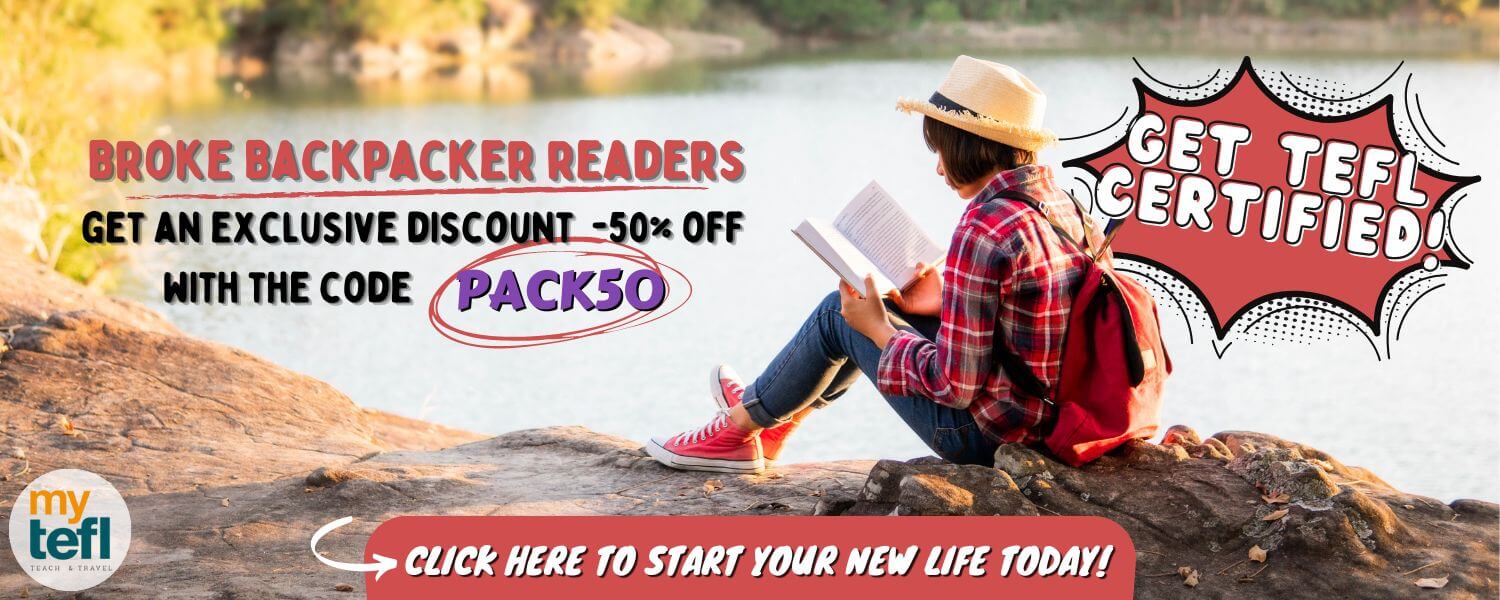 Let's TEFL is the next best online TEFL certificate, and is the best for those needing a refresh of English rules themselves before hitting the classroom. If it's been a long time since you've studied English at school, this course will help you brush up on your grammar and language skills.
It also covers classroom management and lesson planning, so you'll be fully prepared to teach abroad and start your hunt for TEFL jobs.
It is a 120-hour course that will have you ready and raring to share some knowledge!
TEFL Pros isn't the most hands-on certificate, but their course is usually the cheapest. Plus, they've got a free trial so you don't need to drop money to see what this is all about!
TEFL Pros also offer a 120-hour course that covers the fundamentals of the English language and classroom management techniques. However, it is solely online. This is great for people who are already traveling, but if you want to gain in-classroom experience then this course isn't for you. However, it will suffice to land you a job teaching English in Vietnam.
Getting your TEFL in Vietnam
If you prefer, you might want to get your TEFL in Vietnam. There are a number of pluses to getting your TEFL qualification while in the country. Besides the practical teaching experience in the classroom, you'll make some new friends and have the chance to network with the community. That can really help when it comes to looking for Vietnam teaching jobs later!
Most schools are based in Hanoi or Ho Chi Minh City. The following are worth checking out as a starting point:
Global Work and Travel: This agency offers guided programs for travellers that want to combine their passions of teaching and travel into one. The program already includes a 3-4 week class-based TEFL or TESOL course. The course will take place in Ho Chi Minh City and you'll receive your certificate straight after. Unlike other online TEFL courses, this one will prepare you directly for the students in Vietnam. Once you've completed the course, Global Work and Travel will guide you through the next steps of finding a job, visa applications, bank account setups and much more.
Ninja Teacher: This 150-hour classroom-based course takes place in Ho Chi Minh City. You will observe teaching in a variety of schools spanning multiple age groups. Before six hours of teaching actual students, you'll spend two days teaching your own peers. You'll also receive support in finding a teaching job in Vietnam upon graduation, including a CV workshop.
TEFL Heaven: This one is a little pricier, but the rate does include private accommodation, and jobs are guaranteed – providing you meet their eligibility criteria. The school has bases in both Hanoi and Ho Chi Minh City. They offer lifetime job-seeking assistance around the world, so you can decide your next venture after Vietnam!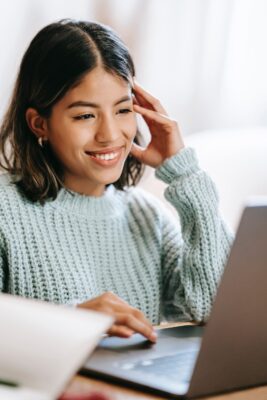 Earn $$$ ONLINE Whilst Travelling the World!
Keen to live the digital nomad dream while travelling the world? Who the hell isn't?
Teaching English online is a surefire method to earn a consistent income on the road. Work from anywhere, change some lives, and earn some dollaridoos while you do it!
Check out this detailed article for everything you need to know to start teaching English online.
Where to Teach English in Vietnam
Now you're qualified and ready to go, the question is – where will you teach in Vietnam? The hot travel spots you already know about will be the same ones you'll teach in. Here are some of those.
Teaching in Hanoi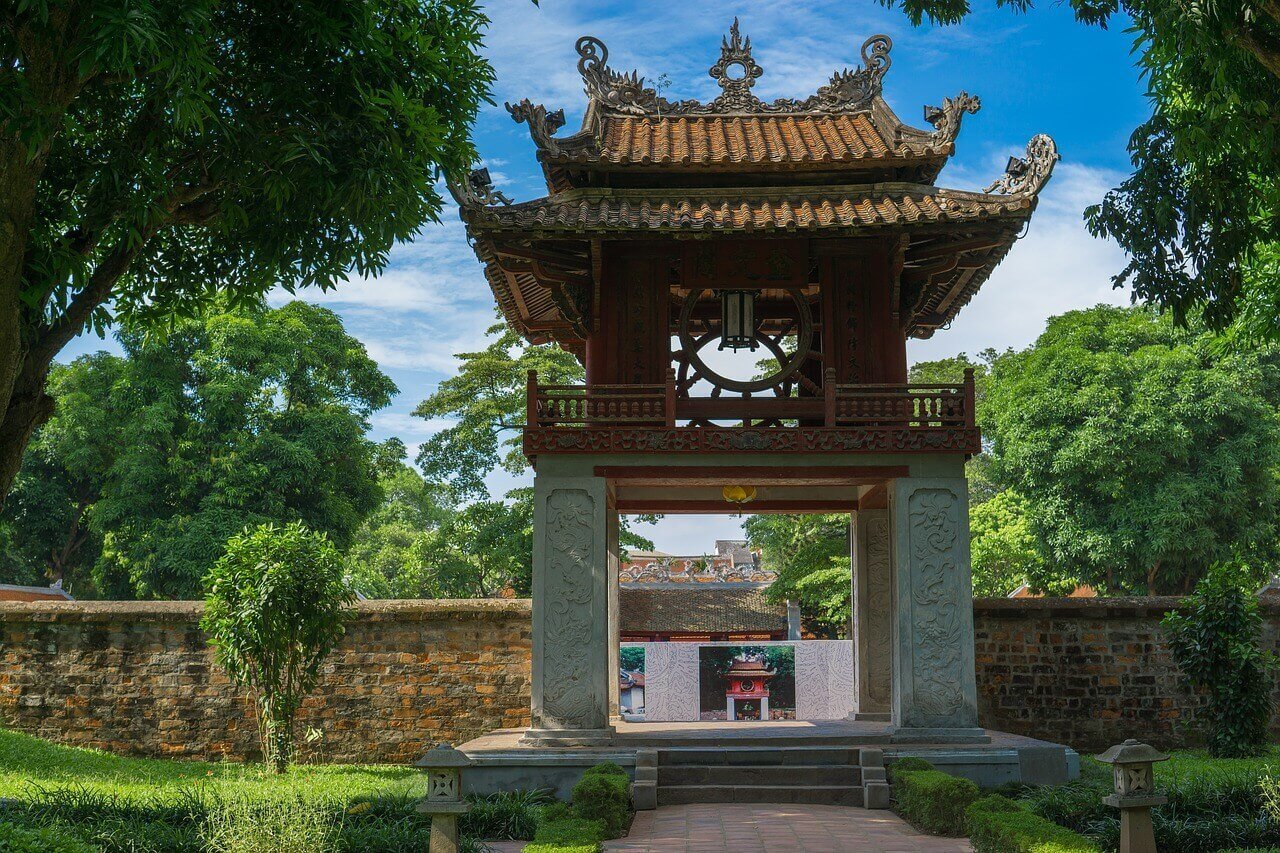 If you see yourself slurping on steaming bowls of roadside pho while motorcyclists toot around you, then you want to head to Vietnam's lively capital. In Hanoi, you can find work in English Language Centers such as Apollo and ILA, where you could teach pre-school children up to adults. You can also find jobs in private schools or public schools. An experienced teacher might be able to rustle up work teaching private classes or business English to adults.
Teaching in Ho Chi Minh City (Saigon)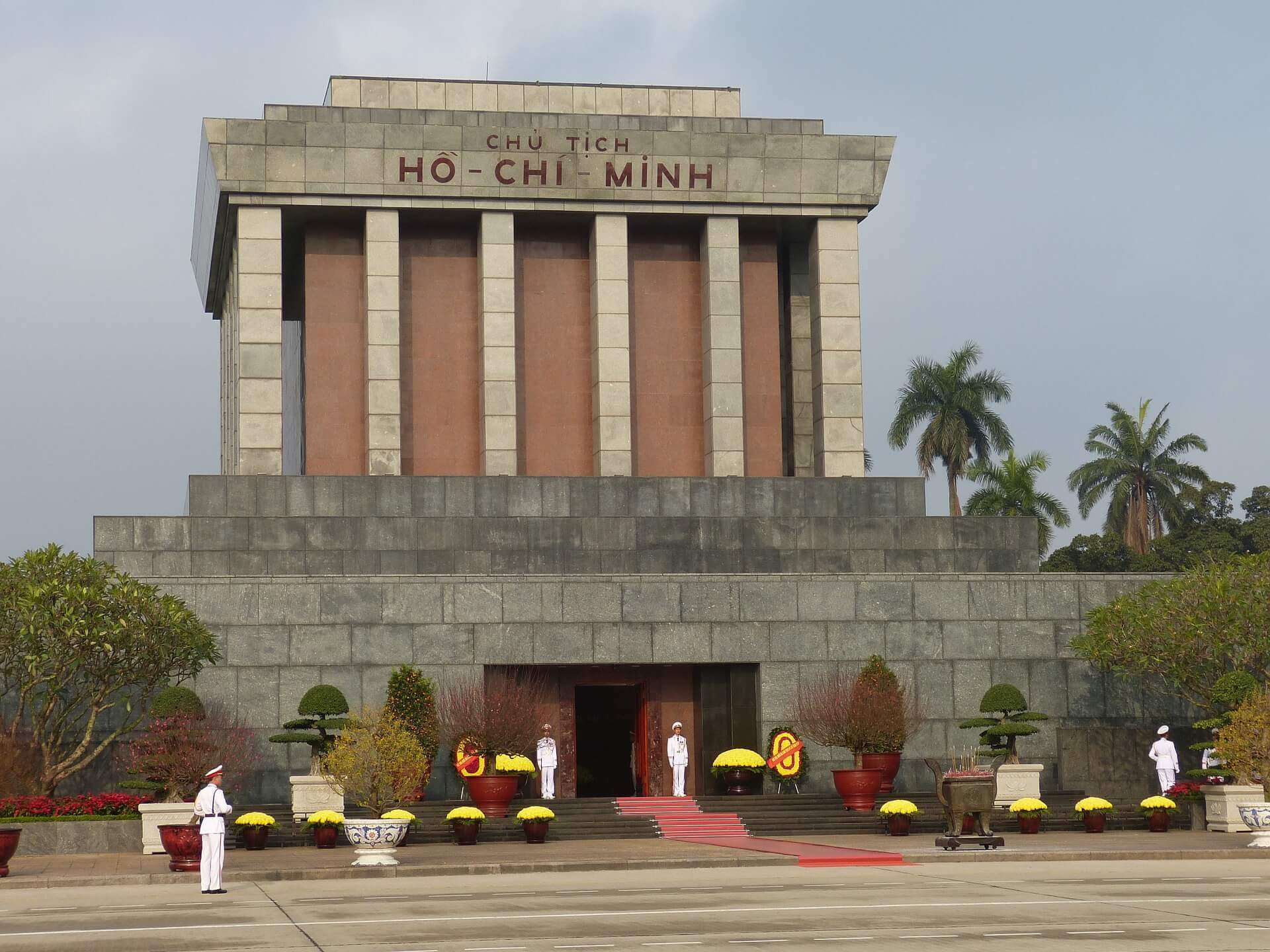 Down in southern Vietnam, Ho Chi Minh is the contemporary counterpart to Hanoi. This vastly developing city has much more of a modern touch than Hanoi, with rooftop bars and fancy apartments. You'll find that the types of teaching jobs are similar to what we've listed above.
As a general observation, hourly salaries may appear lower in Ho Chi Minh, but they will give you more hours. In contrast, Hanoi may offer higher hourly pay but fewer hours.
Teaching in Da Nang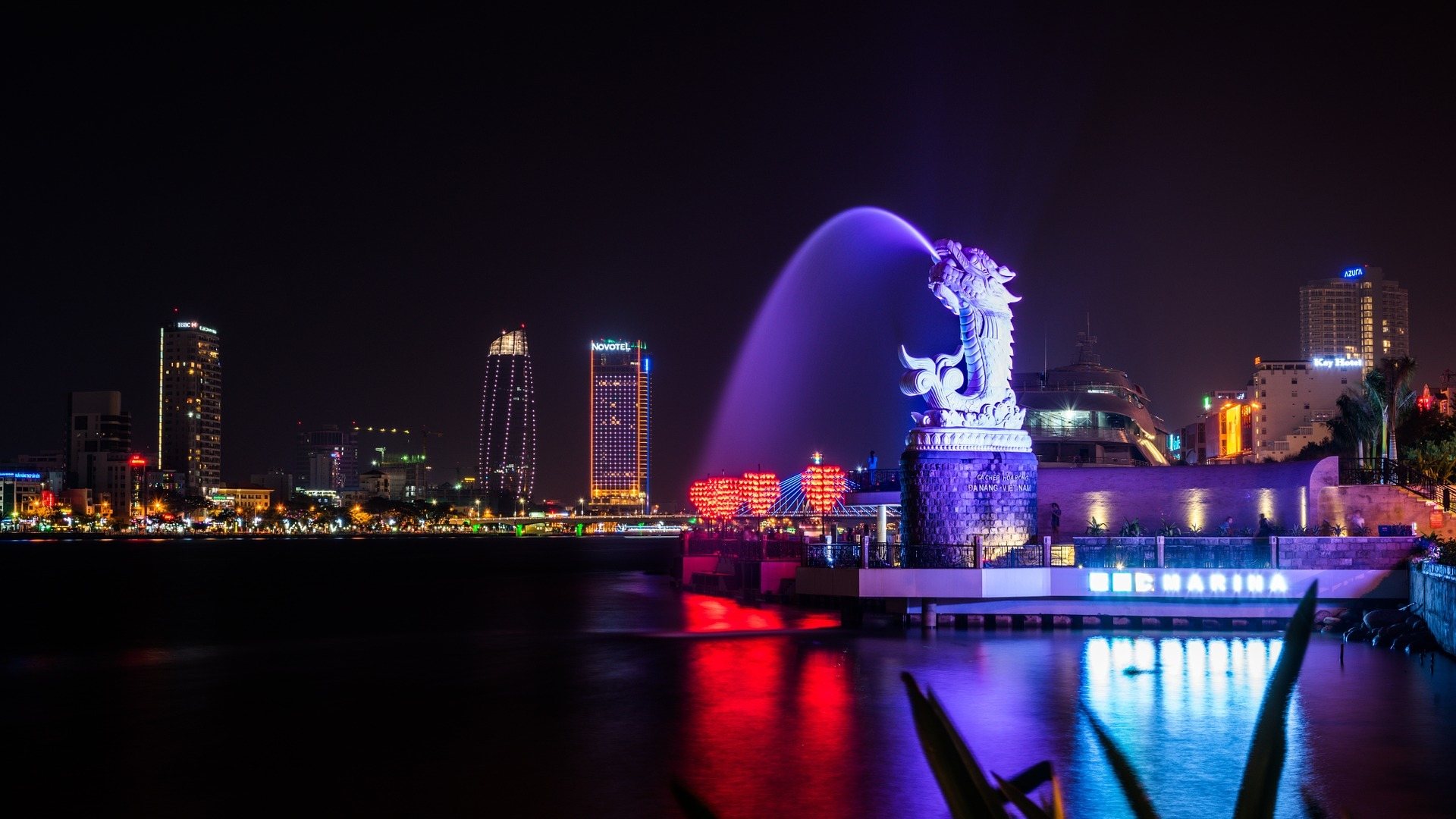 Not one for big cities? Then check out the seaside town of Da Nang on Vietnam's Central Coast. The job market is smaller, which means you'll be up against more competition, so you will want to meet as many of the requirements for teaching in Vietnam as possible.
English teachers in Da Nang tend to work more weekends and evenings than in the major cities, and most of the jobs are in language schools. You're most likely to teach children or young students. In some instances, you may tutor adults.
Teaching in smaller cities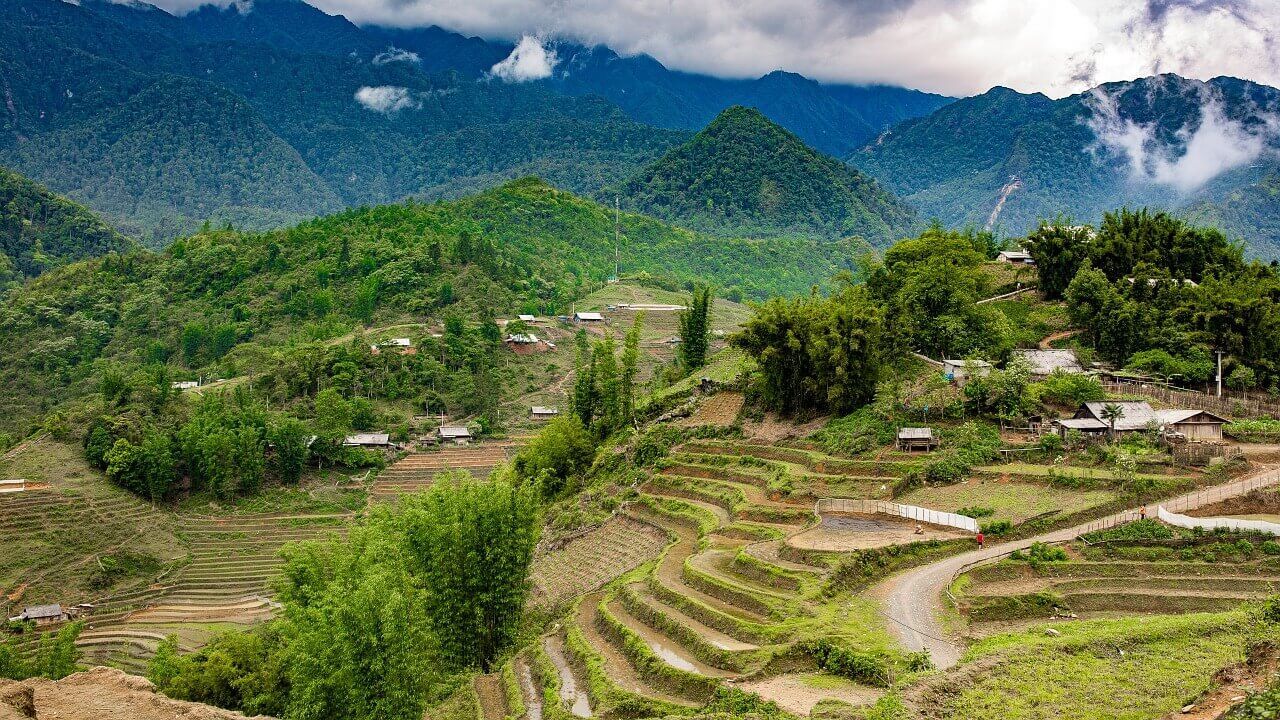 Smaller cities in more remote areas of Vietnam sometimes offer higher rates of pay or sign-up bonuses to attract English teachers. This might be an option if you want to base yourself in a rural province such as Sa Pa, Ninh Binh, or along the Mekong.
You can sign up with a recruiter or make inquiries in places that take your fancy while traveling through the country on your tourist visa.
If you do sign up for a teaching job in these areas, note that there will be fewer ex-pats, so you'll likely need to make friends with the locals.
Is This the Best Travel Pack EVER???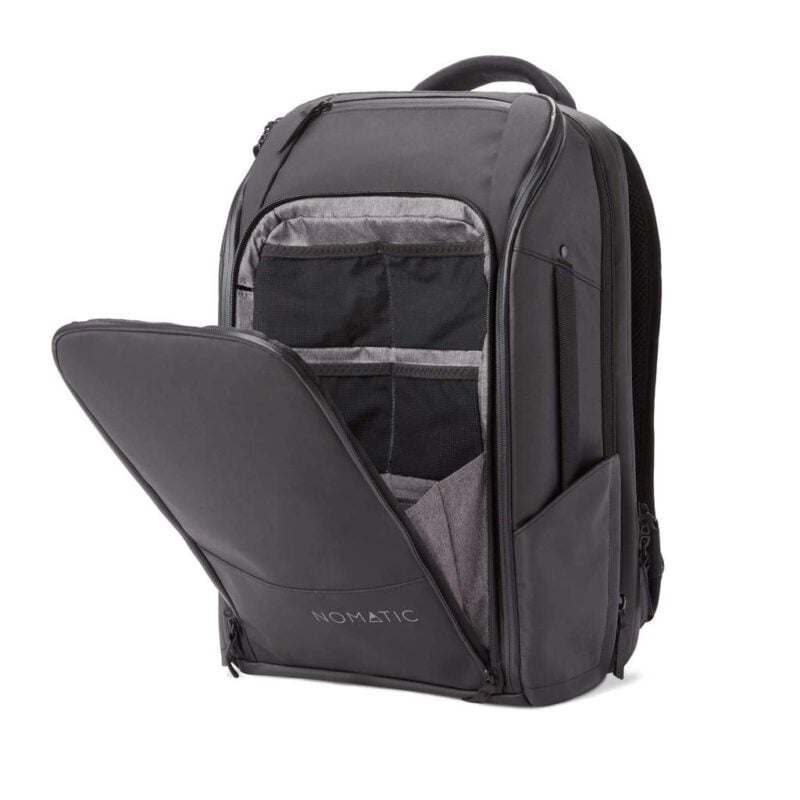 Living in Vietnam and Teaching Online
Of course, an alternative option is to teach English in Vietnam online. The income from typical online teaching jobs will cover your living costs in Vietnam and leave enough for exploring. This way you can set your own schedule and relocate to a new city as and when you like.
As many of the online companies are based in Asia, teaching in Vietnam is all the more convenient. You're right there in the same time zone!
The internet in Vietnam is cheap, fast, and reliable. Once you have your Vietnamese SIM card, you can buy unlimited data for less than $5 (around 100,000 VND) per month. In most cases, the service is reliable even when you're in more remote areas. But please don't try to teach from your phone while you're clambering up Mount Fansipan.
Most guesthouses in Vietnam have strong Wi-Fi, and private apartments will be wired up too.
How to Find a Job in Vietnam
You can apply online for a job in Vietnam or wait until you're in the country. Most teachers report that they found it easy to source teaching jobs once they'd got their feet on the ground in the country. On the whole, Vietnamese employers like to see their candidates in person and put you in a demo lesson.
Go with Global Work and Travel
Global Work and Travel is an Australian based travel agency that provides guided programs for travellers wanting to combine their passion for work and exploring a new country. The packages normally come with assistance with visa requirements, connections to local businesses, accommodation search and job interviews. Some products even come with flights and basic medical insurance, a 24/7 Emergency line and payment plans.
For Vietnam, Global Work and Travel offers a guided teaching English program in Ho Chi Minh City. You'll start your journey with a 3-4 week TESOL course, where you'll also receive your certificate. They'll plan and organise all the surrounding logistics, the 24/7 emergency support team is always on standby, and their in-country partner will guide you throughout the entire journey and answer all of your questions.
Once you've completed the TESOL course, finding a job will be a breeze. Global Work and Travel has partnered with exclusive local schools in Ho Chi Minh City, where you're guaranteed a position as an English teacher.
In order to qualify for this program, you'll need to have a Bachelor's Degree in any field and a laptop that you can take with you.
Apply for a job in Vietnam in person
Whether you want to teach at a private language school or public school, you can job hunt independently following these steps:
Enter Vietnam on a tourist visa. Depending on where your home country is, you can usually apply for a one or three-month visa from your nearest Vietnamese embassy.
Decide which city you want to base yourself in. You might want to travel around and suss out your options.
Print off copies of your CV. Besides the obvious, this should specify:
nationality
English proficiency
teaching certifications
teaching experience (if applicable)
educational background
Do some research in your city of choice and find out where the schools are. You can search online and ask in your hostel for any leads. Consult community Facebook groups as often teaching jobs in Vietnam are advertised on these in Vietnamese cities. Once you have your list, visit the schools in person with a copy of your CV and enquire about any vacancies.
You should aim to interview at several schools before making a decision. This way, you can assess your options.
You might be asked to perform a demo lesson prior to an offer of employment. You should be compensated for your time if so.
Apply via your TEFL school
If you opt to study for your TEFL certificate in Vietnam, they may offer to help you find work. Check this with the school prior to enrollment. Some schools offer a guarantee that they will find you a job, while others merely offer to assist their graduates.
Register with an agency
There are a number of recruitment agents in the major cities that can help you find teaching jobs in Vietnam, particularly in public schools. This may be a contracted teaching job or on a supply basis. In the case of the latter, your agent will assign you to schools who require a cover teacher or who are experiencing a peak. This means you might end up teaching at various different schools throughout the week.
Only register with reputed agencies. As a supply teacher, you should report to the agent's office at the specified hours, and they will transfer you to the school in need. If they expect you to make your own way, that's a red flag. Make sure any agency you register with will sponsor your business visa and work permit. If they don't, then you might end up working illegally.
Check out TIC Recruitment, Reach to Teach, and Seek as a starting point. Or network in community Facebook groups in your chosen city to find a trusted agency.
Accepting a job in Vietnam
Upon the offer of a job at a school, you should ask the following questions:
Will the school provide the necessary documentation for your business visa and sponsor your work permit?
Will they cover the costs of the visa and work permit?
What is the salary and will you be paid by the hour?
How many hours are you expected to work per week? Factor in lesson planning and actual teaching hours. Lesson planning is likely to take up a generous chunk of your time in public schools, whereas private language schools will provide you with resources.
Can the school help you find suitable accommodation? Note that Vietnamese schools do not typically provide lodging.
Do you receive paid leave or any other benefits?
The Future of the SIM Card is HERE!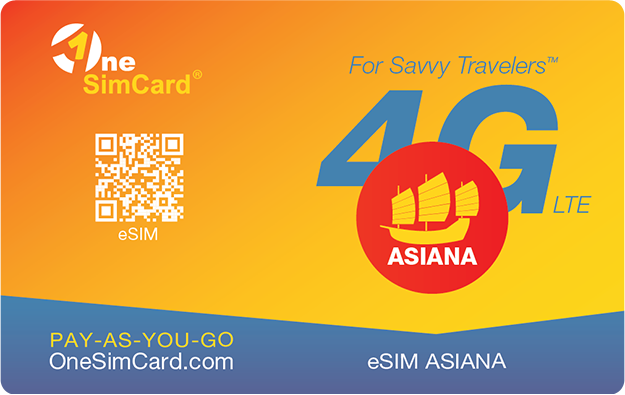 A new country, a new contract, a new piece of plastic – booooring. Instead, buy an eSIM!
An eSIM works just like an app: you buy it, you download it, and BOOM! You're connected. It's just that easy.
Is your phone eSIM ready? Read about how e-Sims work or click below to see one of the top eSIM providers on the market and ditch the plastic.
Buy an eSIM!
Living in Vietnam
Living in Vietnam provides you with an opportunity to really sink your teeth into the culture and scenery of this wondrous country. Before you accept the perfect teaching job abroad, it is always a good idea to get an understanding of what life might be like.
Here are a few tips:
Safety
Vietnam is known for being a safe country that is welcoming to ex-pats and travelers. The main crime to be aware of is petty theft. Avoid flashing your valuables while out and about, and keep your money, phone, etc. secure on your person at all times.
Ho Chi Minh City has a reputation for drive-by muggings. If you opt to live in the southern metropolis, exercise additional caution when exploring on foot. As with all cities around the world, extra care should be taken at night – regardless of what city you decide to live in.
There are some stories of taxi scams in Vietnam – drivers demanding more than the agreed price, that kind of thing. These situations are infrequent, but we urge you to stick to using rideshare apps like Grab while getting around your city of choice.
Generally know what the safety concerns in Vietnam are and you're unlikely to run into trouble.
Month to month payments, no lock-in contracts, and no itineraries required: that's the exact kind of insurance digital nomads and long-term traveller types need. Cover yo' pretty little self while you live the DREAM!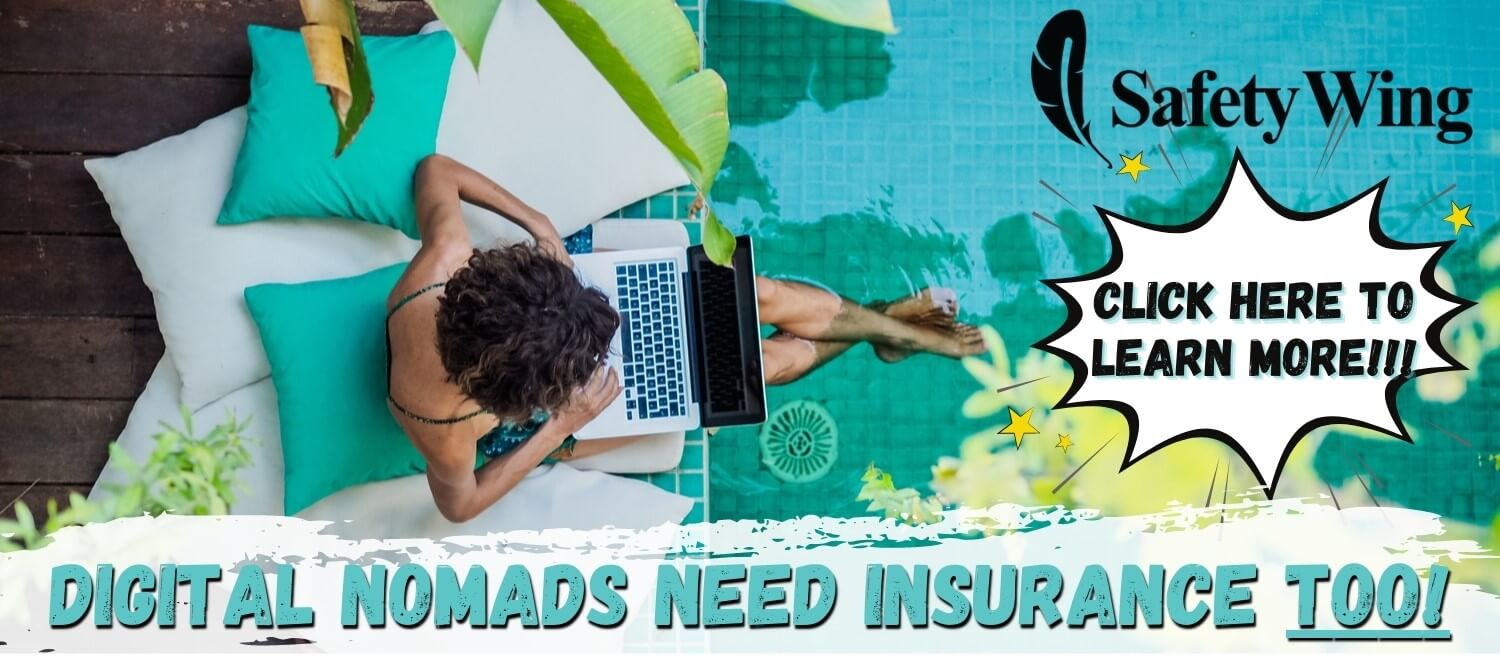 SafetyWing is cheap, easy, and admin-free: just sign up lickety-split so you can get back to work! Click the button below to learn more about SafetyWing's setup or read our insider review for the full tasty scoop.
Monthly Budget
Assuming a monthly salary of the lowest wage in Vietnam and a frugal budget, you can expect to live within the costs (USD) below. But even this modest estimate allows you to save some money each month.
| | |
| --- | --- |
| Flying to Vietnam (from US) | $350 – $600 |
| Accommodation | $250 |
| Food | $150 |
| Transport | $80 |
| Entertainment | $150 |
| Total Monthly Expenses | $630 |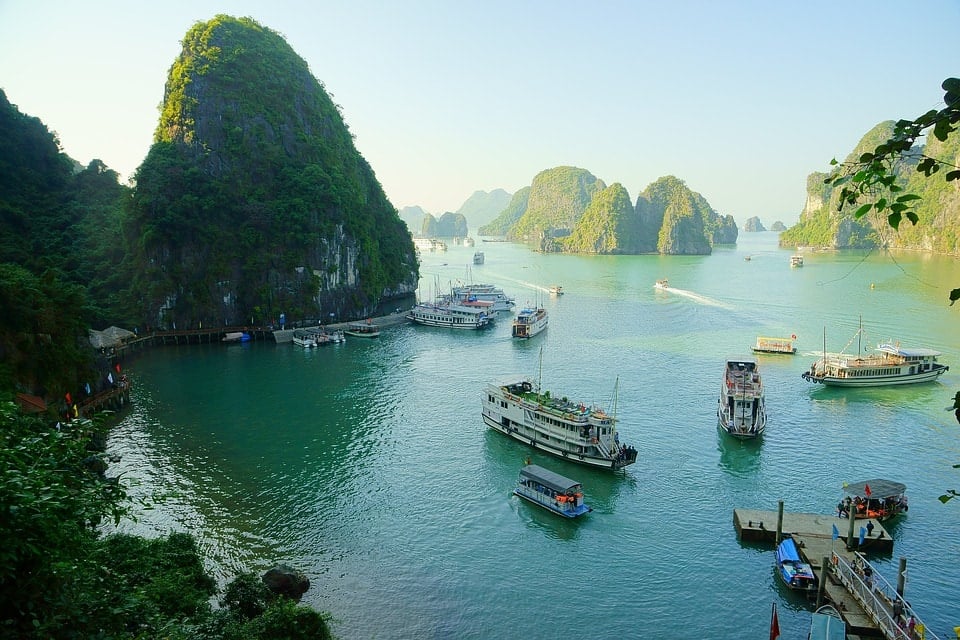 Money-Saving Tips
Accommodation in Vietnam is very reasonable. $250 (5,827,625 VND) per month will get you a room in a shared house. If you want to rent a private studio or an apartment with your partner, budget between $350 and $500 (8,158,675 – 11,655,250 VND). Costs may be more expensive in Ho Chi Minh City, where housing is swankier.
Food in Vietnam is delectable, and you can spend as little or as much as you like. Grab banh mi and other local dishes for as little as 30,000 VND ($1.30). A meal in an upmarket Vietnamese restaurant shouldn't exceed 100,000 VND – that's less than $5! A cup of Vietnamese coffee in a cafe will cost less than $1, while a frothy coffee will cost around $2. Shop at local markets rather than supermarkets to preserve your money.
Transport in Vietnam is a breeze! The cheapest way to get around is to buy or hire your own motorcycle. Rentals should cost no more than $50 (1,165,525 VND) per month, and you can buy your own bike for $500-$1,500. You can fill your tank for around $2. Make sure you have an International Driving Permit (IDP) before you head out, otherwise your insurance will not cover you in the case of an accident. If you don't want to drive a motorbike, you can get around via Grab.
Entertainment won't cost you the earth; it's noticeably cheaper than neighboring countries. You can pick up beers for under a dollar and massages for less than five. Museums are kind on the budget. Entertainment costs may be more pricey in cosmopolitan Ho Chi Minh City with those rooftop cocktail bars. Tour prices dip during the low season. There are fewer crowds as well!
Speaking the Language
Vietnamese isn't the easiest language to get your head around, so you'll be relieved to hear that English is widely spoken in the country. Learning a few basic phrases and greetings will go a long way and enable you to bond with your employers, coworkers, and the local community.
Another perk of speaking a bit of Vietnamese is that it will make haggling easier. Getting acquainted with the numbers will come in handy when you're trying to snag a bargain on your dragonfruit!
There are plenty of helpful videos online that will guide you through the basics of the pronunciation of this tonal language.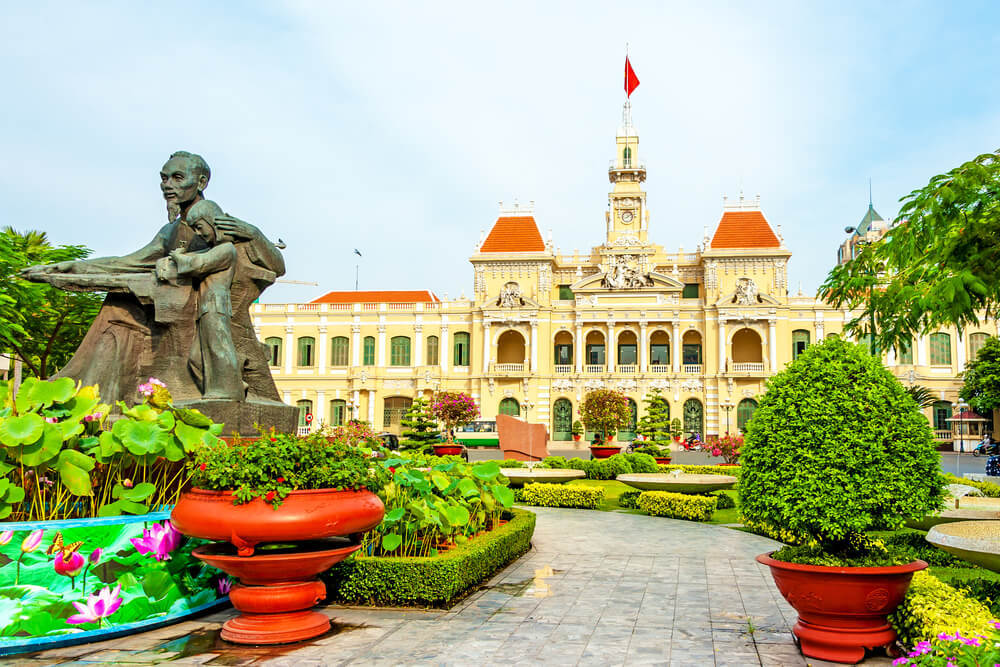 FAQs on Teaching English in Vietnam
Final Thoughts on English Teaching in Vietnam
Vietnam is a great place for wandering souls looking to teach abroad and are looking to settle for a year (or more!) and give something back to a community.
Vietnam has a consistently high demand for English teachers, and there is a high turnover, so it shouldn't be too difficult for anyone with the right credentials to land teaching jobs in Vietnam.
Vietnam is also a terrific country to base yourself in. With its hospitable people and a burgeoning ex-pat community, it's a great place to start your experience living in Asia. Culturally and visually, Vietnam is utterly fascinating and very welcoming to foreigners. You'll make some incredible friends here!
Now that you know all there is to know about teaching English in Vietnam, all you have to do is pack. Good luck!
---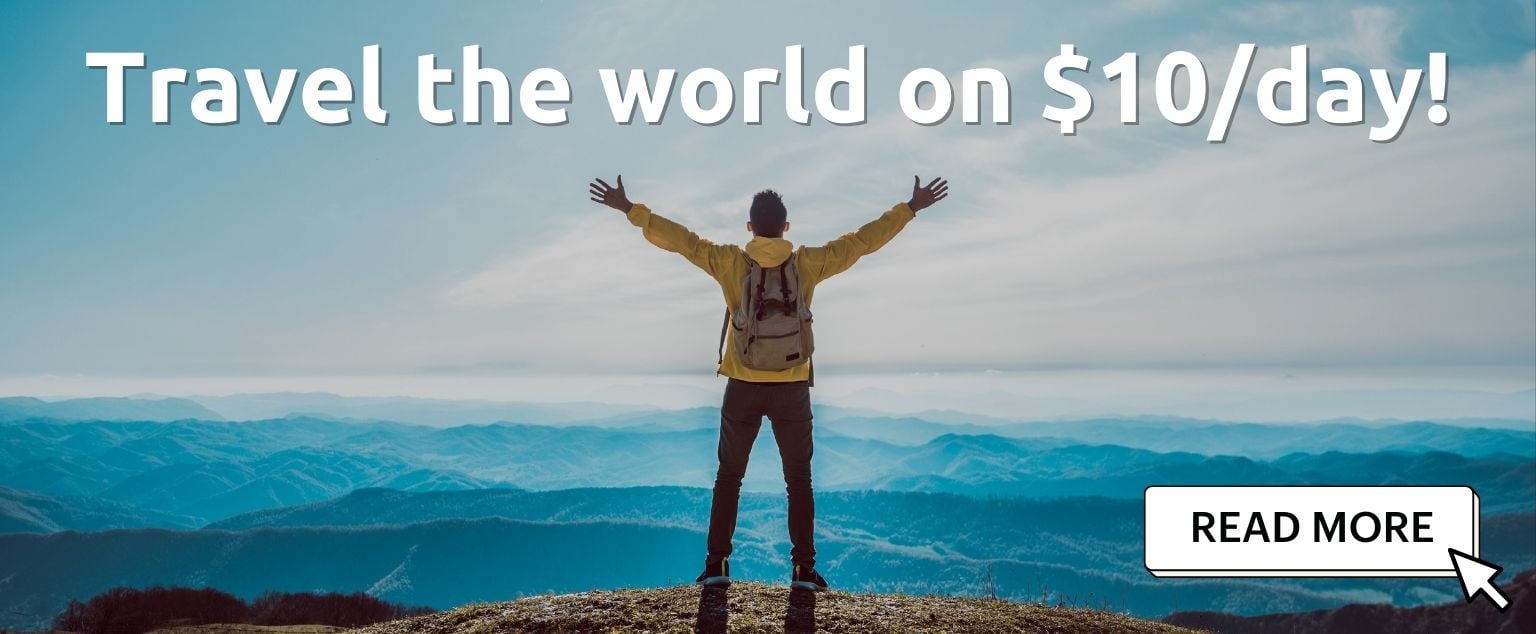 And for transparency's sake, please know that some of the links in our content are affiliate links. That means that if you book your accommodation, buy your gear, or sort your insurance through our link, we earn a small commission (at no extra cost to you). That said, we only link to the gear we trust and never recommend services we don't believe are up to scratch. Again, thank you!