The mention of Bali usually causes only two types of reactions: crazy praise or groans topped with an eye roll.
Listen. LISTEN. I used to be a groaner, too. But I am a changed woman now.
That was before I was lured to Bali with wild promises of friendships, career development and hot Tinder dates. Then the global pandemonium hit, and I found myself stuck in paradise amidst surfers and smoothie bowl influencers. 
Uh-oh.
Maybe it's the Stockholm syndrome speaking – but that was the best thing that ever happened to me. It turns out that being a digital nomad in Bali is dope! Who would've guessed?? Well, except for the thousands of awesome digital nomads who've known that this island is actually magical for years, and who just can't stay away.
The community of nomads was what initially drew me in (and helped tie me down) but it doesn't stop there. These are all the reasons I reluctantly fell in love with the island, and what makes being a digital nomad in Bali so great.
Why Bali?
Bali is an exquisite destination. From immersing yourself in the natural beauty of the place to visiting beautiful sites, and celebrating vibrant festivals, there's something for everyone! Honestly, there are so many reasons why this is one of the top TOP places for digital nomads worldwide and why so many people want to live and work in Bali. Let's look at a few of them.

Unlock Our GREATEST Travel Secrets!
Sign up for our newsletter and get the best travel tips delivered right to your inbox.
Awesome Community Is Awesome
I always thought Bali was SO basic. Everyone goes there, right? Not me! Instead, I went to Ukraine, Azerbaijan and Liechtenstein. Then I got super lonely because there were no other nomads and decided to follow the footprints of those wiser than me.
Turns out that being basic might be a strength.
All roads lead to Bali eventually, at least if you're a digital nomad. It is a true intersection for all kinds of nomads from all over the world. Because of this diversity and the sheer number of people, you're sure to find your tribe.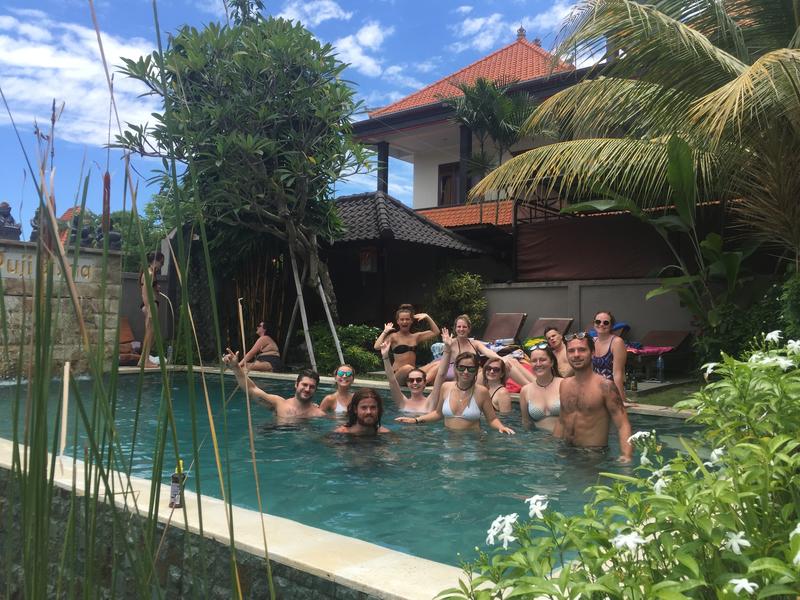 And I'm not only talking about your everyday surfers, models and yogis – although if you are one, congrats! You're gonna go absolutely bonkers about Bali. No, the community has space for everyone: entrepreneurs, hippies, crypto bros and babes, artists, scientists, climate warriors and nerds.
Being a digital nomad in Bali has led me to some really incredible, wholesome friendships.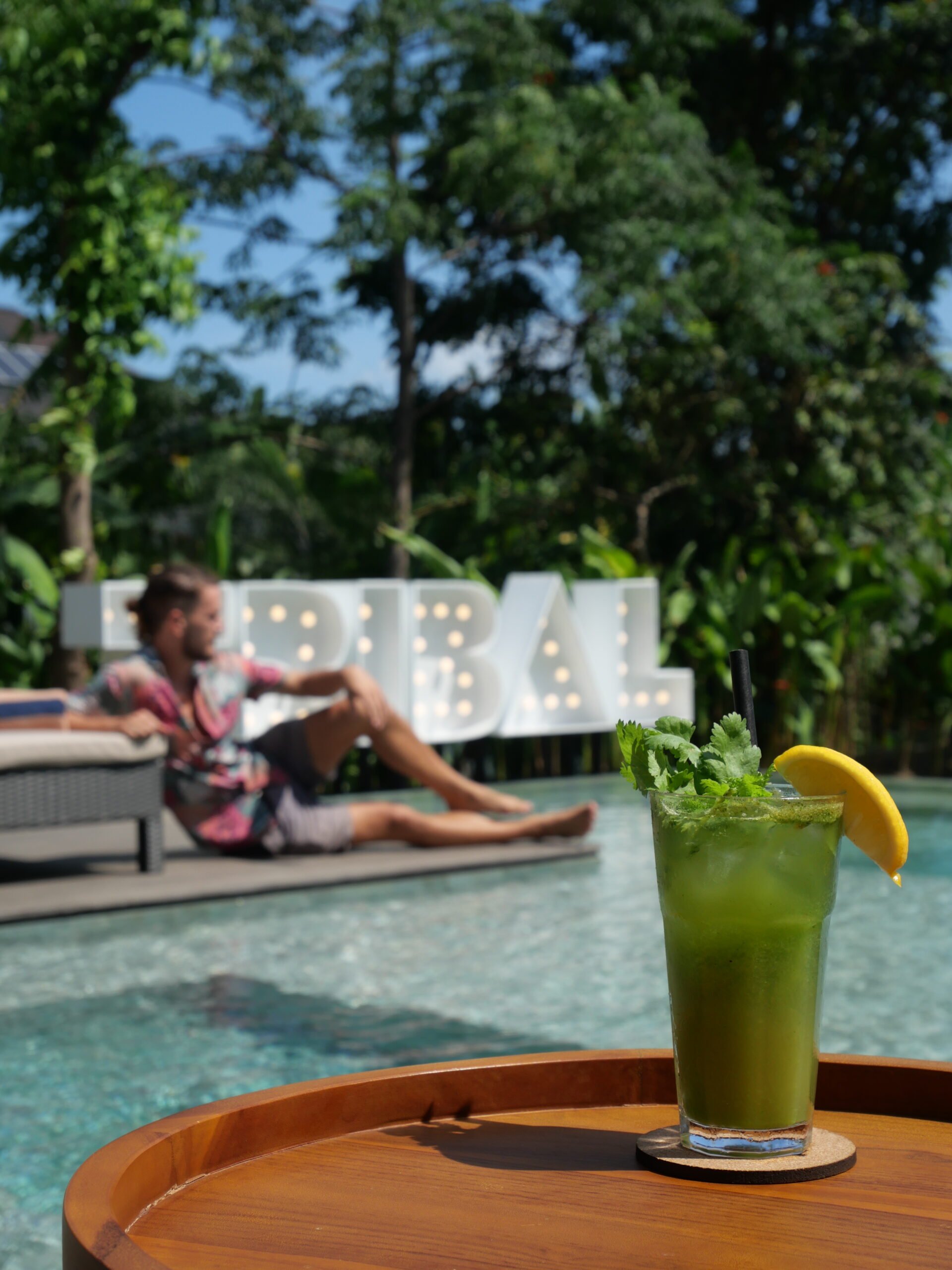 A specially built co-working hostel?
Tribal Hostel Bali is finally open – this custom-designed co-working hostel is an absolute game-changer for digital nomads, wandering entrepreneurs and excitable backpackers alike…
Is this the best hostel in the world? We think so… Come check it out and see if you agree 😉
There Are So Many Different Things to Do. SO MANY!
This might be a small island but it packs a lot in a punch. Before I'd lived there, I thought all jungles and beaches makes Elina a dull girl, but there's so much you can do with that.
World-class snorkelling and diving? Yep. Partying it up and seeing art exhibitions? Yeah, duh. You can even find some pretty great hiking, and even if it's not the Alps, it doesn't mean it's any worse. There are SO MANY things to do in Bali.
You can find pretty much anything your little heart could desire, including minigolf, escape rooms, go-karting, paintball and so much more you never thought you'd find. (Then you gotta figure how to find time for your remote work in Bali with all this play…)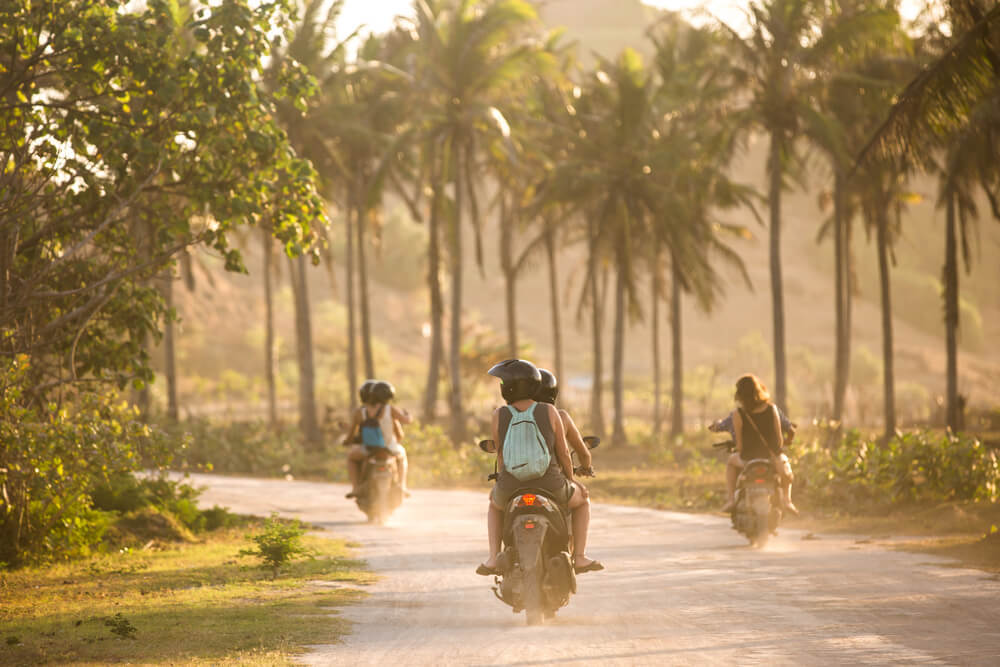 You can also pick to live in a hub that best suits you. If you want to work from Bali, Canggu is the best IMHO. With chill city culture in a town-sized bite and tons of good food, you'll find heaps of things to do in Canggu. Ubud is also cool if you prefer quiet and nature. Uluwatu is rising up now, and it's basically a hilly mini-Canggu.
And if you get sick of all the awesomeness, it's super easy and cheap to hop on a plane on go explore the rest of Indonesia.
Before You Rush off to Go-Karting… Make Sure You're Insured
You never know the trouble and strife that the road can throw at you. Even though as a digital nomad your life might be slightly cushier than that of a daredevil backpacker, you should always consider having a good travel insurance policy in place. (After all, home is where most accidents happen!)
The best travel insurance out there for digital nomads is Safetywing. They're a go-to choice of coverage for long-term travellers, working travellers, and, particularly, long-term stayers without much of an itinerary.
Safetywing's unique gist is that they offer a hybrid of travel insurance and health insurance. Safetywing doesn't, unfortunately, cover electronics and valuables, but it's a super simple form of international health insurance, good to go from anywhere itinerary-free (except the USA), to cover yo' ass.
Plus it's CHEAP and on a month-to-month basis. Read our SafetyWing Insurance review or visit their site by clicking below, then piss them off at any time!
Month to month payments, no lock-in contracts, and no itineraries required: that's the exact kind of insurance digital nomads and long-term traveller types need. Cover yo' pretty little self while you live the DREAM!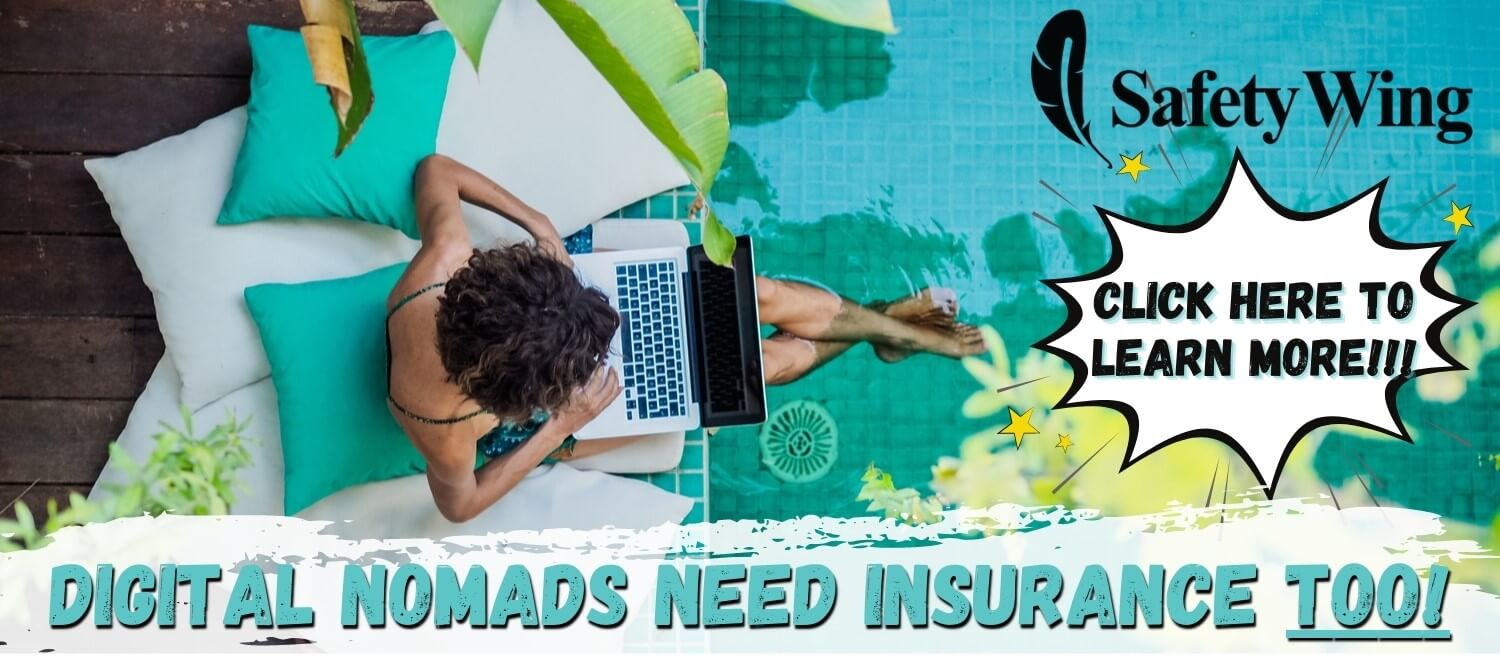 SafetyWing is cheap, easy, and admin-free: just sign up lickety-split so you can get back to work! Click the button below to learn more about SafetyWing's setup or read our insider review for the full tasty scoop.
The Lifestyle is Just Too Damn Great
I told my friends that I was coming back to Bali because I missed them, but really, it was for the 6-dollar massages and all-inclusive housekeeping. (Please don't tell them I said that.) Bali is possibly one of the best places in the world for digital nomads purely for the amazing standard of living.
The work-life balance is really something else. Seriously, the digital nomad lifestyle is not quite this good anywhere else. Living in Bali makes it easy to go to yoga or surfing in the morning, get your work done in the day, and squeeze in a Crossfit session after work before grabbing drinks with friends. It's simply awesome.
The cost of living in Bali for a Westerner is very little; living cheaply and luxuriously is easy. Most nomads live in villas and guest houses and have a maid that comes clean the place a few times a week. Food is delicious, plentiful, and above all – cheap. I've barely cooked for myself for a year!
I do get a little bit bored with how great everything is, but then I go suffer somewhere else for a few months, and soon enough I'm ready to jump right back to the life of a Finnish Queen Abroad again.
Work in Bali as a Digital Nomad
Then to the bones of being a digital nomad – work. Bleh, said no digital nomad ever, cause we tend to actually like our jobs. Something about carving your own path and creating your dream life, I hear.
Here are some things you should know about remote work in Bali.
Work Has Never Gone Better
Dutiful digital nomads will be happy to hear that Bali is an excellent place to hunker down and get some work done.
The general atmosphere makes it easy to motivate yourself to work – you know, since you're surrounded by nomads all the time, and you'd feel bad if you were slacking off while everyone else is making money. As a digital nomad in Bali, I got the chance to really focus on my work in a way that I'd never done before.
Work from Bali is also an excellent option for nomads who are just starting out and still looking for their digital nomad job. There are many newbies on the island so it's easy to find workshops, support groups and even business coaches if you're so inclined to kick-start the sweet, sweet life of a digital nomad.
It's also easy to focus when there are so many awesome, cozy cafés and coworking spaces in Bali to work from. But more on that in the next chapter…
On top of that, networking opportunities are plentiful. I always thought networking wasn't for me, because who was gonna hire a Finnish translator on an Indonesian island. Then I met Will and he was so dazzled by my unparallel talent (exactly how that happened, don't question it) that he got me writing for The Broke Backpacker. And here I am now! All thanks to Bali!
Internet and Wifi
Internet is… well, it's good, for the most part, when it is good. In general, it's pretty trustworthy, and you can find good wifi everywhere: in cafés, hostels, apartments, etc. Bali wifi passes the "Netflix test": you can stream, upload and download stuff pretty painlessly.
Bali is still a tropical island, though, and sometimes an ambitious rain storm temporarily wipes out the net. Not to worry: it'll probably be back in an hour.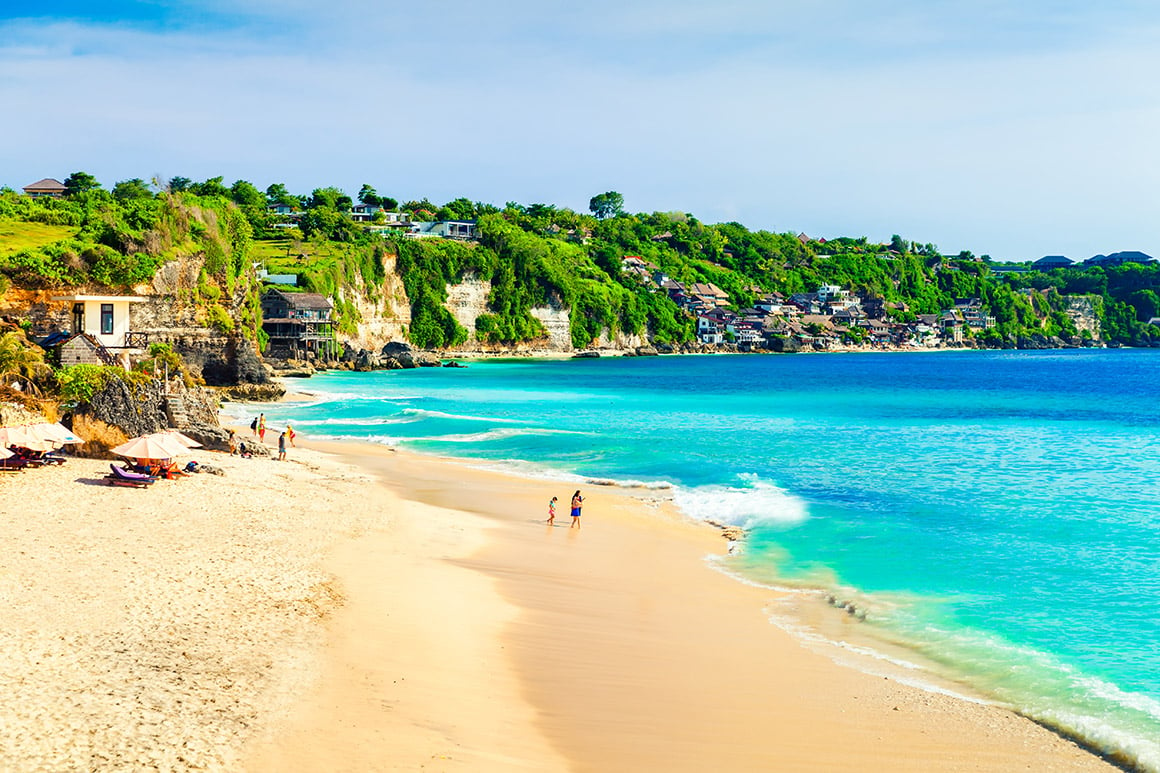 Luckily, phone plans are really cheap, and you can get a good data package for the rare cases when the internet gods turn their backs on you.
Indonesia is also a pure-minded nation, and certain adult websites are blocked… I'm talking about Reddit, what did you think I was talking about? So get yourself a good VPN!
Work Spots and Coworking Spaces in Bali
Thanks to omnipresent wifi, there's no shortage of awesome work spots for digital nomads in Bali. You can easily set up a home office at your villa or guest house, or work in the garden.
Another popular option is cafés that the most popular nomad hubs are chock-full of. Cafés with delicious, delicious smoothie bowls, comfy seats and a plethora of plugs… These spots might have been designed in digital nomad heaven because they fit just right.
Tons of digital nomads also like working from Bali coworking spaces because it's pretty much the best way to inch yourself into the community if you're a poor lonely soul with no friends yet. Most coworking spaces in Bali offer events like members' lunches, movie nights and Indonesian lessons. You go for work – you stay for friendships.
One of my new favs is Tribal Hostel Bali. Tribal is the perfect spot for digital nomads, laptop lifers and online entrepreneurs to work hard and play hard at one of the best coworking spaces in Bali.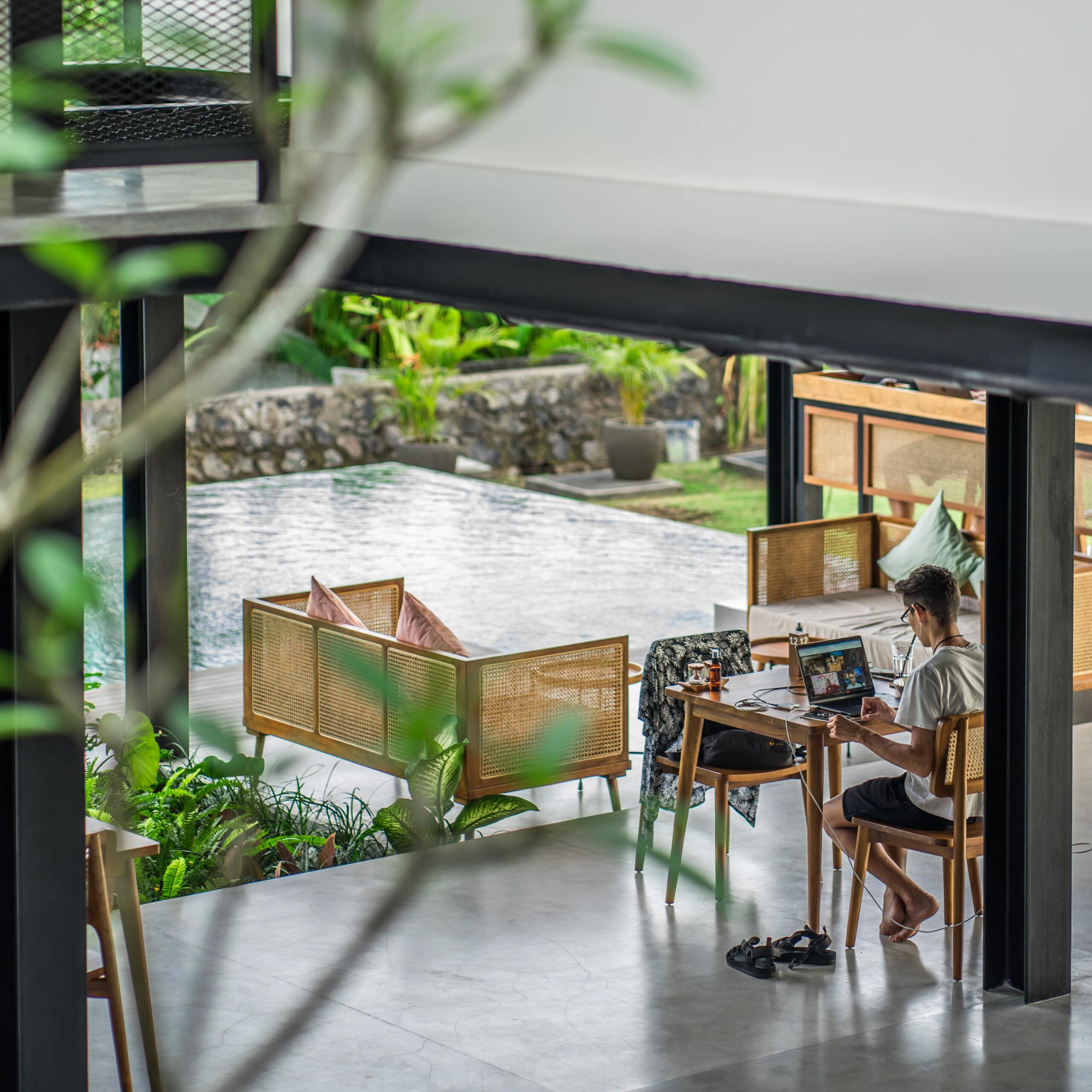 They've got a gigantic pool, delish food, legendary cocktails (ask for the signature Tribal Tonic!), an electric-pink billiards table and all-around grand vibes to keep you entertained between business calls.
Tribal Hostel is Bali's first custom-designed, purpose-built coworking hostel so it's one of the best places to link up with the beautiful community of digital nomads in Bali.
Hot Tips for Hot Bali Nomads
Are you fervently looking into your options to get to Indonesia as fast as possible already? Slow down, cowboy! There are still a few last tips that I want to leave you with so that you'll survive the start of your Bali life and have the most epic of times.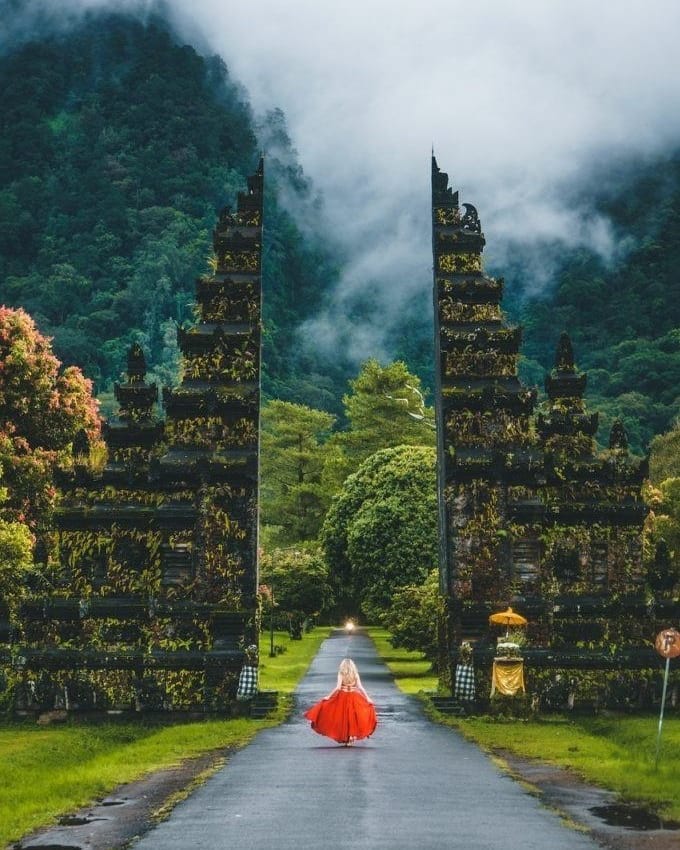 Get a scooter. Like, seriously. The traffic is scary at first but you'll pick it up quickly, and once you get the hang of driving in Bali, you'll be zooming all over the place with the wind in your hair & freedom in your heart.
Join a Bali coworking space. When you're the new kid on the block, the best way to meet your new best mate is by joining one of the many coworking spaces in Bali like the Tribal Hostel.
Join some Facebook groups. Facebook groups are the best way to sell and buy second-hand stuff, ask (stupid) questions and find accommodation. Bali Digital Nomads and Canggu Nomad Girls are great for general advice, Stay in Bali for COVID updates and staying long term.
Learn Indonesian. You can pretty easily get by with English if you only hang out with white westerners (bleh) but Indonesian is easy to learn, super useful AND on Duolingo so you really have no excuses.
Don't foster a pet. There are tons of homeless strays that need love and care… but if you think you can foster a cute puppy or kitten for "just a few weeks" and then find them a new home, I'm sorry, you're wrong. I've been "fostering" my cat Gizmo for a year and a half now. I think at this point I just have a cat. Well, I guess now I HAVE to keep coming back to Bali… Poor me…
Fuck It, I'm in Love with Bali. Can You Blame Me?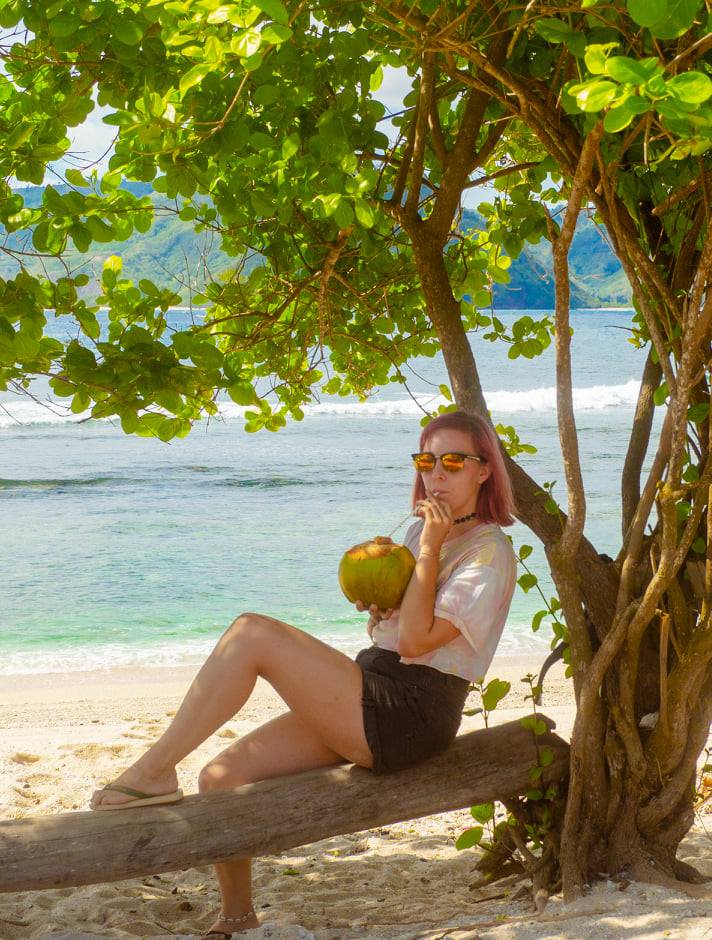 So, why should you move to Bali?
Why shouldn't you?
When people ask me where I live and I have to say "Bali" like the basic white bitch I am, the hipster that lives in me still cringes a little bit. But you know what? I love palm trees. I love sunset walks. And I love smoothie bowls in cafés where I can work all day next to all my cool nomad friends.
A couple of years ago I never saw myself even visiting this place. Now I'm spending annoying amounts of money to get back as soon as I can and dropping all my other plans just to be able to stay on the island of Gods. I kinda hate how much I love Bali but goddammit – I do.
Maybe it's white-vagabond-voodoo, or maybe the island actually holds some magic like so many backpackers and nomads claim it does. If something could make me believe in magic, it is this. What else could convince a grumpy hipster to exchange offbeat mountain trails to coconuts and bikinis?
I mean, I have given you enough reasons here to show just what makes this little island so special. Maybe the attraction comes from all those things, or maybe it's just magic. I'm not too sure myself, so I can't tell you definitely.
I guess you'll just have to come and see it for yourself.
---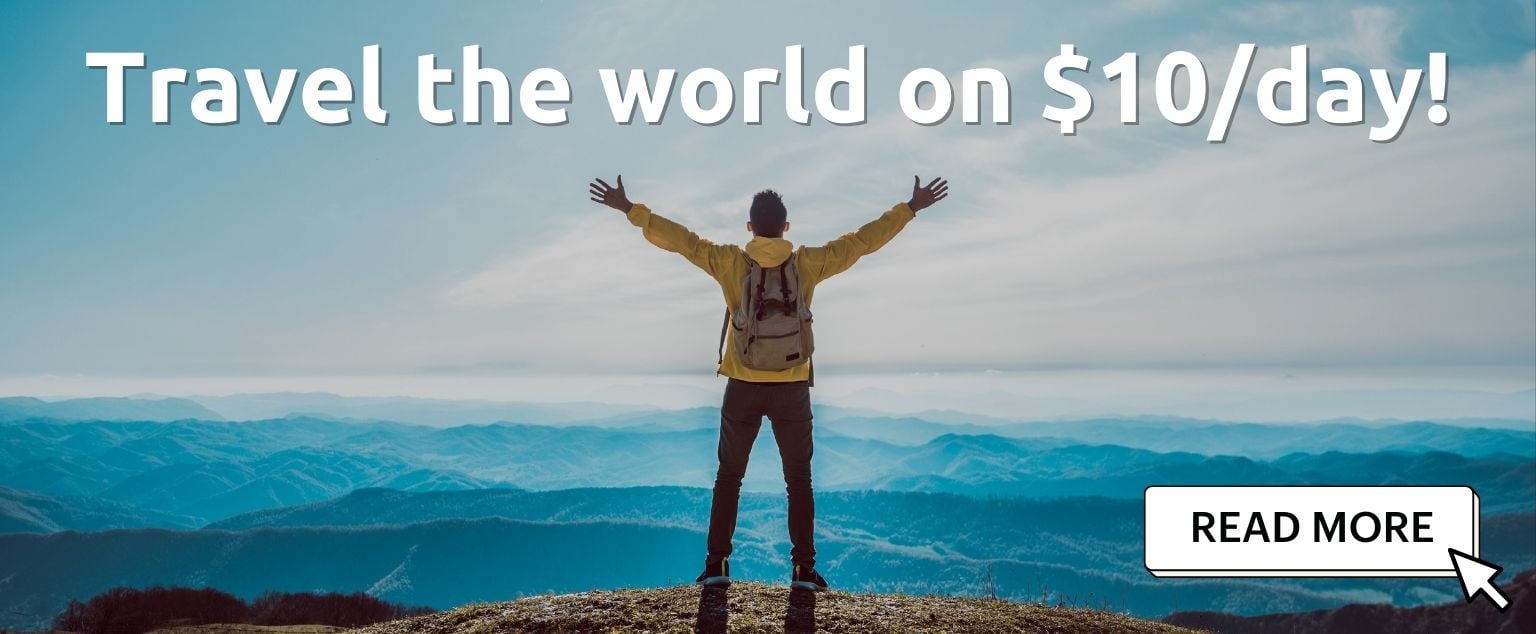 And for transparency's sake, please know that some of the links in our content are affiliate links. That means that if you book your accommodation, buy your gear, or sort your insurance through our link, we earn a small commission (at no extra cost to you). That said, we only link to the gear we trust and never recommend services we don't believe are up to scratch. Again, thank you!