Hi, my name is Elina, and I'm addicted to being a digital nomad.
I was always a traveller so when it came time to decide on a career, I picked one that would allow me to work freely from anywhere. Regrets? None.
But, there is a but. I was lucky enough to know what I wanted and be able to study for it, but the road to location-independent work can be a long and rocky one. This is especially the case if you lack experience or tangible skills to start with.
Don't believe anyone when they tell you that you can just pick up and start making hundreds of thousands of dollars a year off the start. The early days of nomadism are a hustle!
What do digital nomads do, anyway?
Here are some of the best digital nomad jobs out there. I've divided them into two parts; the first section is for quick starts when you're just looking to take off fast and figure it out as you go – digital nomad jobs with no experience. The second part is jobs for digital nomads that take a bit more skill to get started.
Without further ado – let's get employed.
Where do Digital Nomads Stay?
…at places like Tribal Bali!
A specially built co-working hostel? Hell yeah!
This custom-designed co-working hostel is an absolute game-changer for digital nomads, wandering entrepreneurs and excitable backpackers alike… Meet like-minded travellers, network until you drop and make new business connections while floating in the massive infinity pool.
If there's a Digital Nomad hub, it's Tribal Bali!
Best Digital Nomad Jobs for Beginners
Only getting started, but you've got more hunger for travel than skills in your pocket? That isn't necessarily a problem. There's a lot of digital nomad work that you can get started on with minimal previous experience.
The bad news is that there is A LOT of competition for these gigs because so many newbie nomads are doing similar things. This means that they're really not the top paying digital nomad jobs.
But no fear – the more you do it, the better you get, and there is always a chance to rise through the ranks. Base yourself in a cheap country (these often overlap with the best countries for digital nomads overall) and you can still indulge in the Good Life while you're waiting for the cash to roll in.
1. (Travel) Blogger
Few digital nomad careers combine the work-and-travel lifestyle in such a meta way as travel blogging.
The industry has grown and become very competitive over the last decade, but it is never too late to learn how to start a travel blog. If you can provide fresh and original content, people will want to read that shit.
Obviously, you don't have to write about travel. Some of the most profitable types of blogs are about lifestyle, fashion, and finance, for example.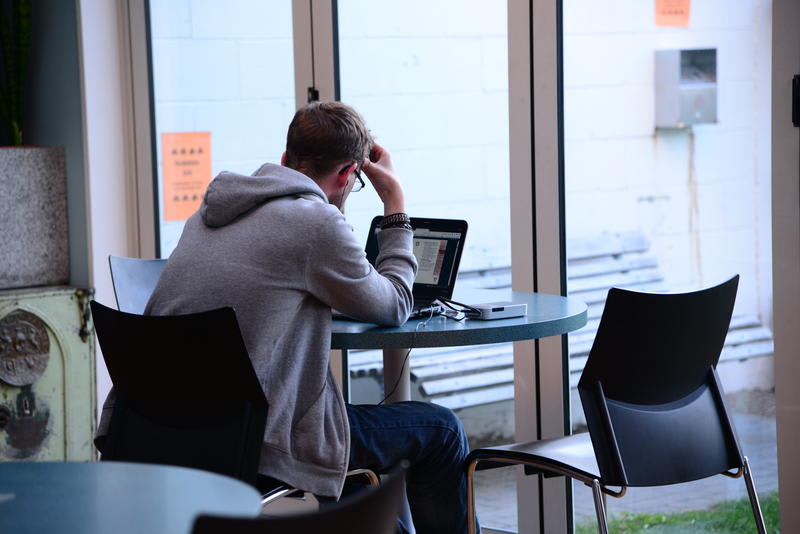 One crucial way to make money as a blogger is through affiliate marketing. Affiliate marketing means recommending products on your site, including links to them, and if a reader buys the product through your recommendation link, the blogger gets some money without an extra cost to the reader. (That's how we afford to keep The Broke Backpacker ad-free!)
Learning effective affiliate marketing strategies is a gold-plated highway, a gift that keeps on giving. You do need the traffic – but once you've got the eyeballs, affiliate marketing is a pretty simple way to get a lot of passive income.
2. Teaching English
Well, teaching any language, really – but the biggest industry is teaching English online. And it happens to be one of the best digital nomad jobs ever.
Teaching English online is more like tutoring and less like rigorous, school-style studying. While some companies require teachers to have a degree in teaching or at least in English, there are also platforms that simply make new teachers take a test or ask for a certificate that you can get through an online course.
You do have to be a native English speaker, though! Something about parents not wanting their kids to learn funny accents. Go figure.
Teaching English online gives you a certain amount of flexibility since you can choose which times you make available for booking for your students.
3. Dropshipping
Dropshipping basically translates as managing an online store and letting a third party take care of the logistics. You send ready-made products, usually from somewhere cheap, to customers in somewhere expensive.
First, you figure out a product that sells like hotcakes. If you're already doing Amazon affiliate marketing, this is a good launching pad as you have an idea of what kind of products are en vogue.You can also get there by some market research.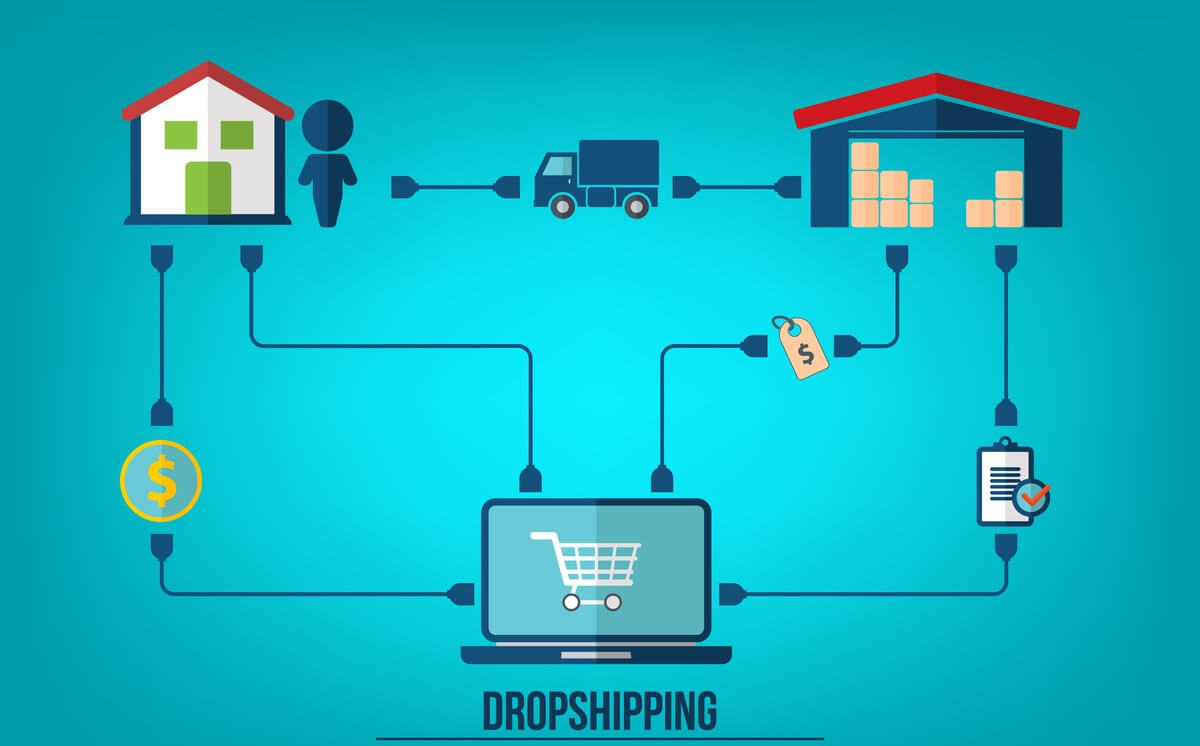 Once you figure out the product you want to sell, you need to find a manufacturer that can produce your stuff and send it out to the customers. Essentially, you're the coordinator of the hustle without having to physically be in the same place as the products themselves.
Dropshipping is not a made career but requires work. You might be making close to nothing, but if you really tap into it, you can make serious bank.
Amazon FBA (Fulfilment By Amazon) is a similar hustle where you ship the products to an Amazon warehouse, give Mr Bezos a nice cut of your profits, and Amazon does the rest.
4. Copywriting and Writing
With copywriting, you create text – aka copy – for different customers, usually in a marketing or advertising context. However, copywriting could be plenty of other things, too. If you're a good writer, this is one of the coolest jobs for nomads.
Your most valuable set of weapons as a copywriter are great grammar and writing skills. Depending on who you work for, that might be the only thing you need. The few copywriter gigs that I have done just required me to write nice, clean copy, and other people at the agency took care of the more nitty-gritty stuff like SEO and linking.
There are also plenty of other (freelance) writing gigs creating different content for platforms, publications, websites and so forth. Turns out there are a lot of half-starving penmanship experts out there so the pay isn't always great, but hey, being a travelling writer is definitely a romantic image to take on.
5. Social Media Manager
There are lots of opportunities in the fantastic world of social media, from virtual assistants to social media managers and marketers. These days, brands without any social media presence tend to struggle, so they often hire someone to take care of everything that goes into running the ship.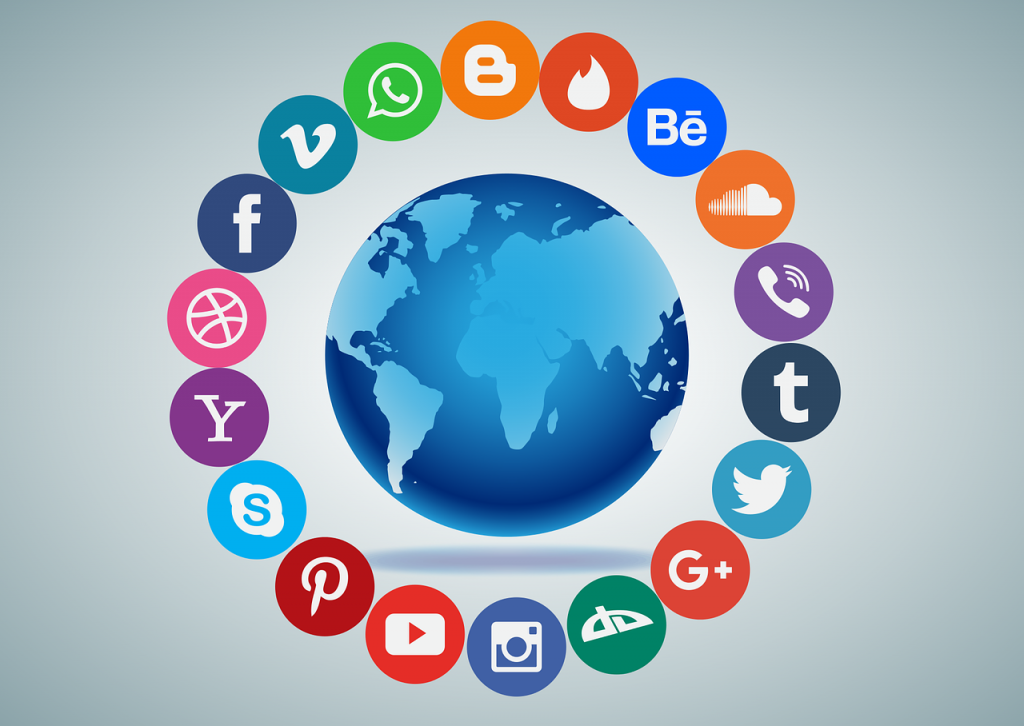 Usually, the tasks of a social media manager are focused on the small, everyday things behind the business while the main sharks focus on creating content, marketing, or other big-picture scenes.
This could include creating and scheduling social media posts, replying to comments, creating campaigns, analysing post data, designing graphics… basically anything that goes into running a social media account and creating a brand image.
6. Virtual Assistant
You're already familiar with the concept of assistants. Let me introduce: the same thing, but digital. As a virtual assistant, you can't bring your boss their morning coffee, but in other ways, your job is usually the "busy work" that goes into running the boss' business.
Many bloggers, content creators, and business owners hire a VA as a supporting actor to help with all the menial and not-so-menial tasks that go into running a business. This can include managing social media, planning schedules, setting up appointments, managing emails, and periodically emptying the employer's Amazon cart to stop them from making any more impulse purchases.
In a word (or 16), VAs work in similar tasks to social media managers but usually on an even broader scale.
Is This the Best Travel Pack EVER???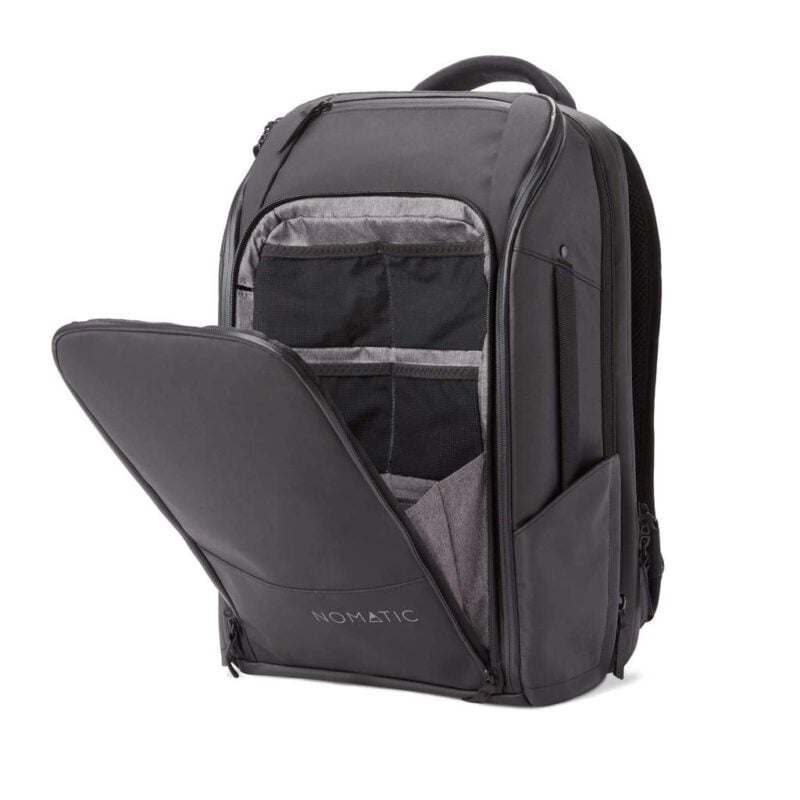 7. Customer Service
This is another great option for digital nomad jobs with no experience. Working as a customer service agent or a support person usually doesn't require much pre-existing expertise – just patience and people skills.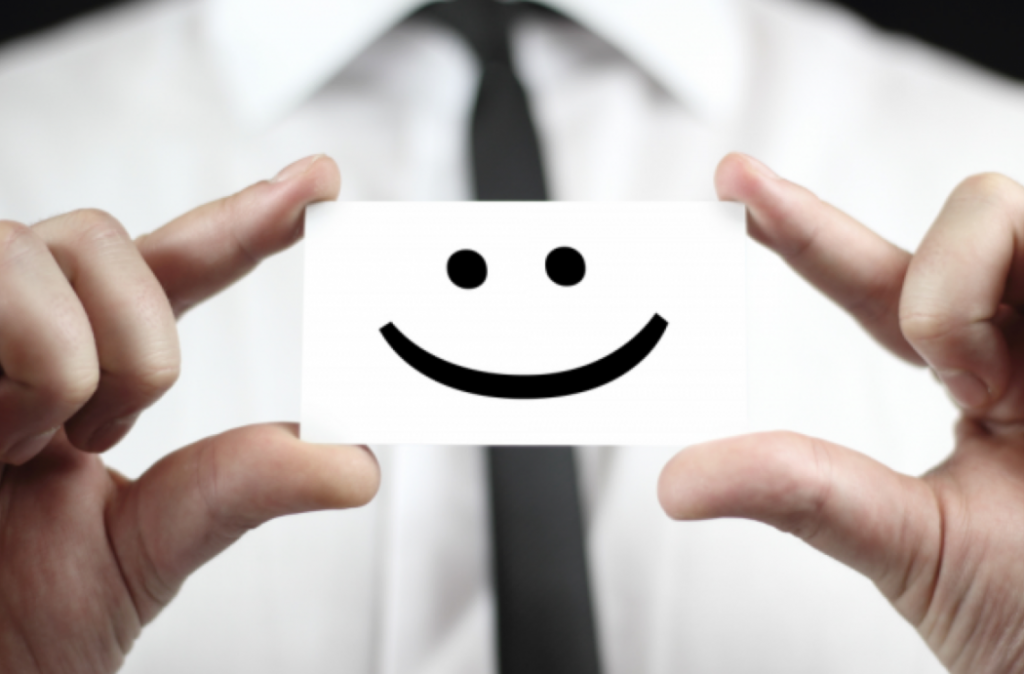 Getting a job at a physical customer service centre could be a way to move abroad for a year, but if you're aiming for a fully nomadic lifestyle, find a company that lets you do customer support remotely through chat or email.
The downside of a customer service job is that you usually work for a company, which means that you gotta work specific hours that limit your flexibility.
8. Transcription
If you're good with your fingers, you're probably popular on Tinder. Wait, no, let's try that again – if you're good with your fingers, you might make a good transcriber.
Transcription basically just means spelling out audio into a text. If you're a quick and precise writer, it can be a good way to start work as a digital nomad. If not… you're gonna get real annoyed with the job very quickly. (Once upon a time, I did do transcription – I quit because my fingers just couldn't keep up.)
Luckily, there are also companies using software that does most of the work for you, and the transcriber only needs to edit it clean.
9. OnlyFans and Similar Sites
You can actually make a bunch of money by showing your ass online. What a time to be alive!
OnlyFans is a pretty new kid on the field but cam work has been around for ages, and will probably stick around till the end of time since thirst is the most renewable resource that exists on this earth.
While it helps to be pretty… Camgirling (or cam-guying) has never been restricted to just the fairest of them all. There is a market for pretty much any body type.
Just starting an OF account doesn't actually guarantee that you'll immediately be swimming in dollar bills – it's another field that is oversaturated. To compete with all the other bubble butts, you might want to get onto social media platforms like Instagram to promote yourself.
Online sex work is not only restricted to OF and doesn't necessarily even require you to reveal your pretty face. I've got friends who are making decent money through online sex chats (not that different from customer service, really) or writing erotica.
Interlude: OnlyFans or Not, Insure that Pretty Face
You never know the trouble and strife that the road can throw at you. Even though as a digital nomad your life might be slightly cushier than that of a daredevil backpacker, you should always consider having a good travel insurance policy in place. (After all, home is where most accidents happen!)
The best travel insurance out there for digital nomads is Safetywing. They're a go-to choice of coverage for long-term travellers, working travellers, and, particularly, long-term stayers without much of an itinerary.
Safetywing's unique gist is that they offer a hybrid of travel insurance and health insurance. Safetywing doesn't, unfortunately, cover electronics and valuables, but it's a super simple form of international health insurance, good to go from anywhere itinerary-free (except the USA), to cover yo' ass.
Plus it's CHEAP and on a month-to-month basis. Read our SafetyWing Insurance review or visit their site by clicking below, then piss them off at any time!
Or option two, read up on World Nomads Insurance: the premier choice for premier vagabonds everywhere.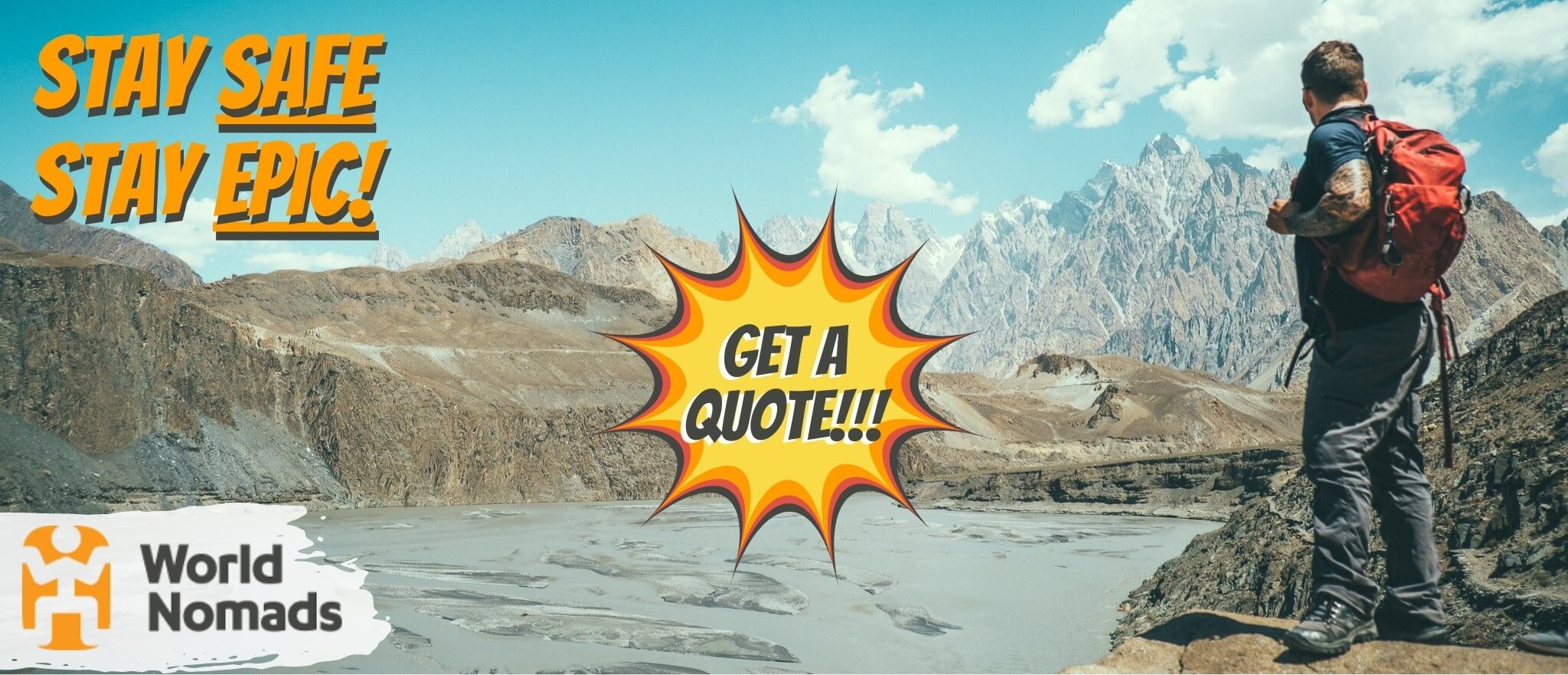 World Nomads' mission is to support and encourage travellers to explore their boundaries. They offer simple & flexible travel insurance, and safety advice to help you travel confidently.
They've been doing it since 2002 – protecting, connecting, and inspiring independent travellers just like you.
Get a quote below or read our in-depth review!
World Nomads provides travel insurance for travelers in over 100 countries. As an affiliate, we receive a fee when you get a quote from World Nomads using this link. We do not represent World Nomads. This is information only and not a recommendation to buy travel insurance.
Best Digital Nomad Jobs for Pros
It's a myth that all jobs for digital nomads are hustles allowing you to barely scrape by. There are tons of options that might need a bit more education on your part, but usually pay better than digital nomad jobs for beginners. These have better job stability and allow you to live that highly sought-after digital nomad lifestyle.
1. I.T. Jobs
Pretty much the best way to work as a digital nomad is to get into I.T. There is a humongous amount of jobs and the offering is growing all the time, and what's even better – you have a real opportunity to make some serious cash.
I.T. jobs can easily be done remotely. Programmers, software developers and app developers are probably the biggest professional group I've met while nomading (or maybe I just like to hang out with nerds).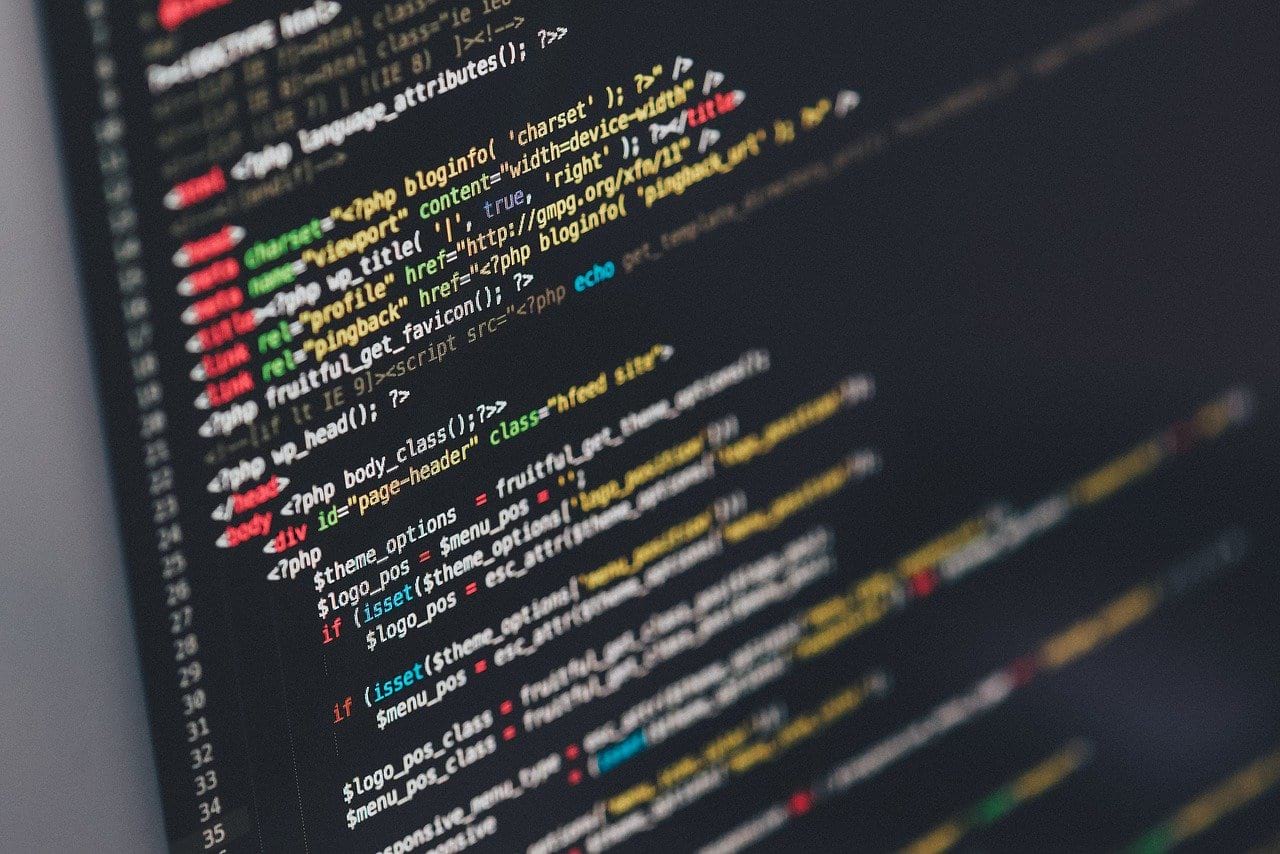 Obviously, you can't just decide to starts coding – you need the skills first. Many nomads have done a university degree in computer science. I also know a lot of people who got into it up later through (online) courses and kick-started their computer geek careers in six months to a year.
2. Cryptocurrency / Day Trading
There's no way you've avoided seeing the boom in crypto trading – seems like everyone and their mums are doing it now. I'm including it here in the PRO section just because this is a financial investment. Learning to trade might not be as tricky as programming, but this shit has some real risks, and you should be very much aware of what you're doing.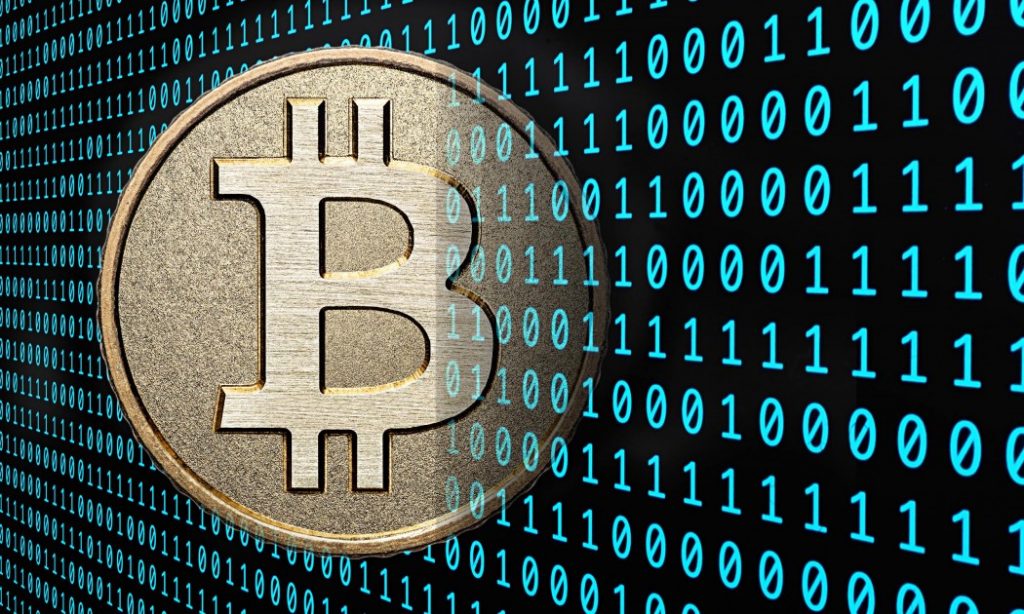 Many new nomads are diving into bitcoin and other cryptocurrencies because learning them takes less time than traditional trading, and they can be profitable as fuck. The trading tides are capricious, though, and you should only invest money that you can afford to lose.
3. Translation
Eyoo – that's my job! Maybe I'm biased but IMHO, it's one of the BEST digital nomad jobs out there.
You need to be fully proficient in at least two languages. Just learning a new language isn't enough. The texts that I deal with in my everyday work are complex and require language skills way above average fluency. You might also be required to have a degree in translation or languages.
Your pay also depends on your language pairs. I work with Finnish and English, and it's awesome to have such a niche language in my repertoire because less spoken languages = mo' money.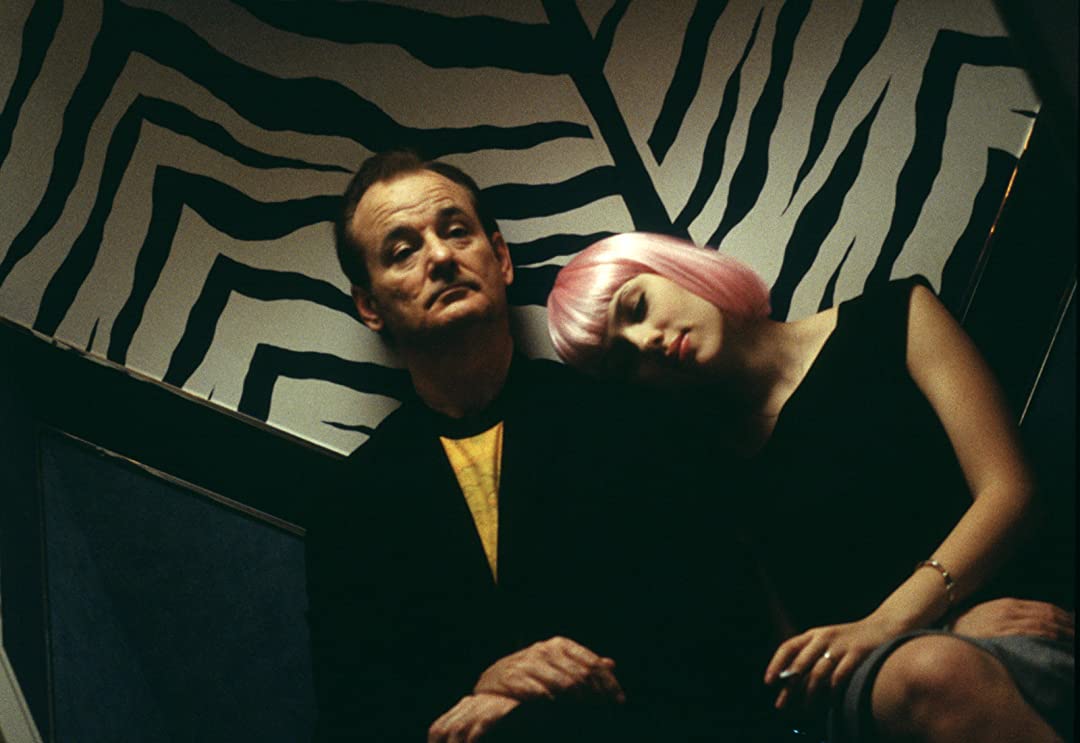 There are plenty of online platforms to get you started as a newbie but they usually offer the worst rates and dodgiest conditions. I would much rather recommend you contact translation agencies in your country to work through them.
You get paid better if you work directly with customers, but they are hard to find especially if your networks aren't well-developed yet.
4. Graphic Design
Graphic designers create, well, designs, with colours, texts, and images. Often graphic designers are needed for marketing and branding purposes, but the job can entail much more, too.
Working remotely and independently is easy as a designer. Plus, you get to do creative work on pretty good dime – that's the dream, right?
Graphic designers need both I.T. and creative skills – if you're good at art and/or drawing, that's a huge plus. This is a skilled field so grab yourself a cheeky education in graphic design, web design, animation or similar before hitting the road. And even more importantly, focus on creating a kick-ass portfolio because that's how you actually demonstrate those mad skills of yours.
5. Photography
I could have easily included photography in the previous section, too, but it feels more appropriate down here. It IS pretty easy to become a freelance photographer – all you need is to start taking pictures – but the market is competitive.
To stand out from the crowd, you want to make sure you're adding a bit more pizzazz than just any business hobo with a Canon.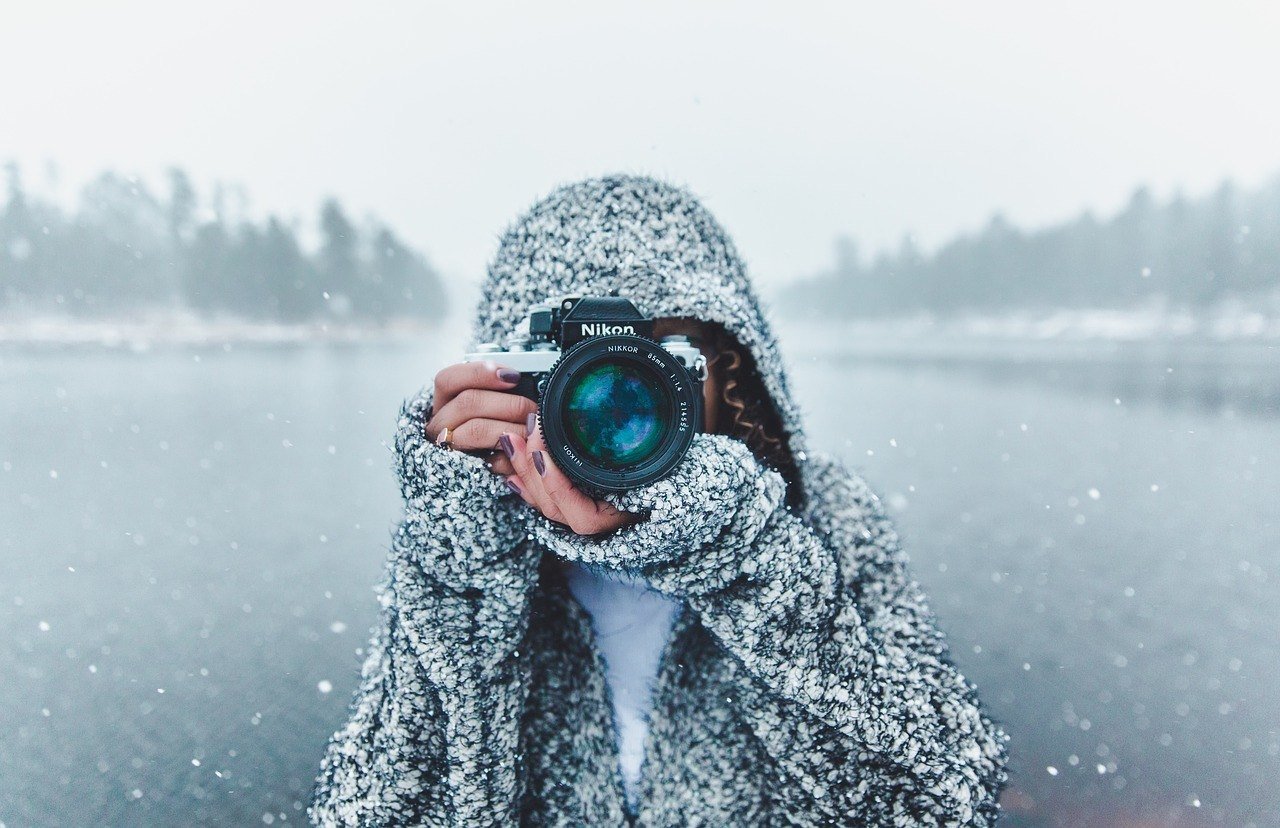 Most professional photographers have invested thousands of dollars into their gear, and the same amount of hours to get experienced with shooting. In the iPhone era, almost anyone can click a nice photo, but it's often the gear and the level of experience that separates novices from pros.
In either case – if you feel comfortable with a camera, becoming a freelance photographer is a great digital nomad career. You can sell your photos straight to marketing agencies or stock photo sites, shoot images for campaigns, or even offer personal photoshoots.
6. Video Creators
Video is a hugely important media on the interwebz these days. With video-related careers, you can go two ways: producing or editing. (You might find yourself doing both, especially at the beginning.)
Video editing is quite simply what it says: editing and rendering videos for others.
Producing video content can include many a fantastical thing. You can create video marketing content for companies, or try to rise up in the ranks of YouTube fame. (Or TikTok – seems to be working out for the Gen Z.)
While getting started with video-related jobs might be fairly easy, similarly to photographers, there's a lot of competition out there and you really should learn a bit about making and editing videos before you try to get into the sector.
While there are also great free (or almost free) resources for video editing online, some of the software that you might need for professional-level video editing or producing can cost a lot. This can make the job less attractive for Broke Backpackers turning into newbie nomads.
7. Online Instructor
I'm basically talking about coaches here, but the whole word coach makes me cringe a bit, so please, don't make me use it.
Basically, if you already have a skill that you're REAL good at, you can start selling that skill online. There are different platforms that you can use to sell your service as a more tangible product – for example, as an e-book, a video course, or a workout routine.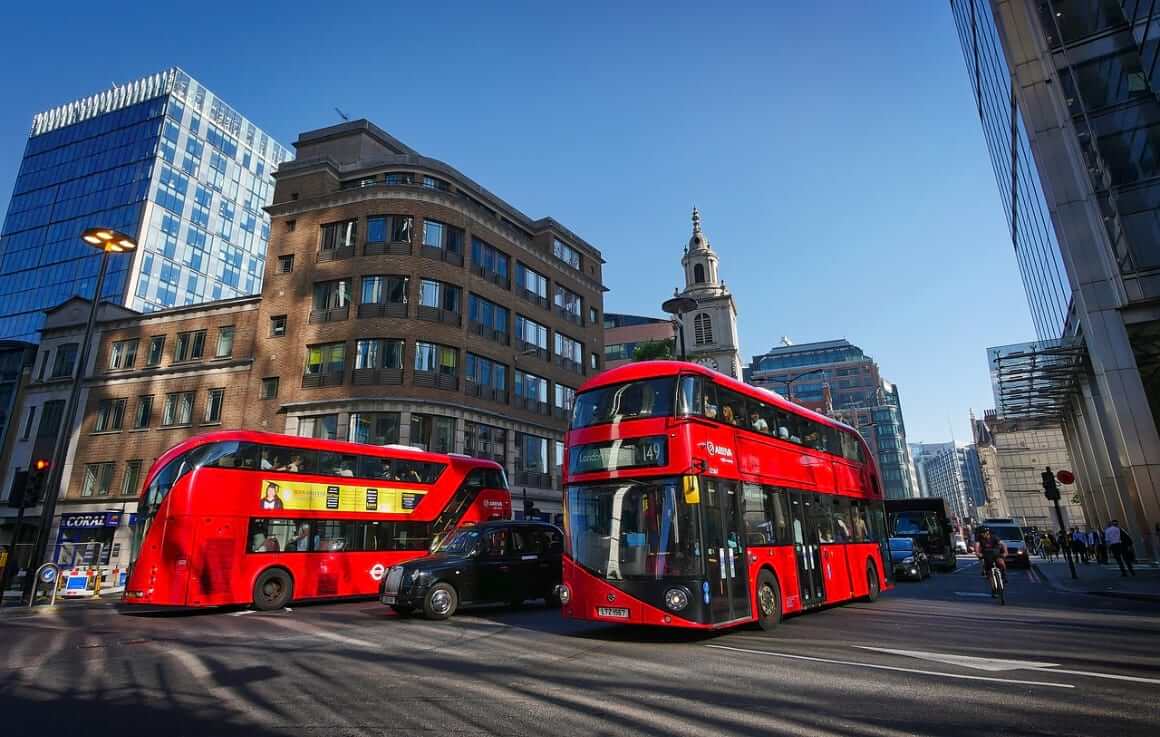 You can also get individual customers and provide one-on-one service. This class of digital nomad includes fitness coaches, private trainers, relationship coaches, business consultants and pretty much anything under the sun where one person is telling someone else how to do something.
There are also astrology coaches and coaches who coach coaches… What can you say, hustlers gotta hustle.
8. Therapist / Counsellor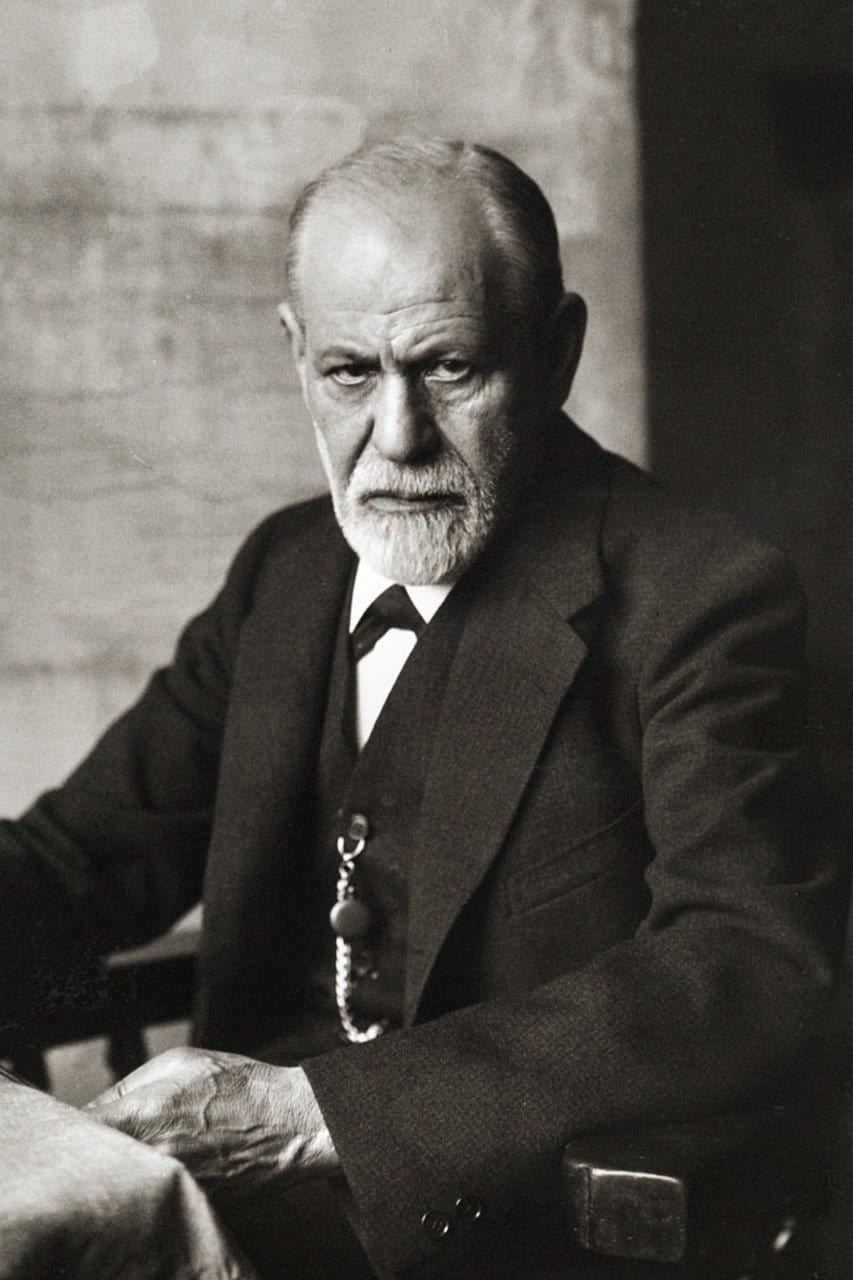 A bit of a niche – but not unheard of. Almost everyone could use some therapy, and finding a professional therapist especially while being a digital nomad can be tricky. That's why the few and far digital nomad therapists are so valuable. Who else would be better to understand the unique problems that come from being location-independent than another person living the same life?
As a therapist, you obviously need to be licenced in your home country. Please don't start selling counselling services if you're not actually a professional! Once that's done, though, you can go almost anywhere.
Online therapy and counselling are getting more and more popular since they make mental health services better available for anyone. Some countries have a network where you can register as a therapist and help customers remotely in your own country, or you can give online sessions to people anywhere in the world.
Dream Career – Here I Come!
Obviously, this is just a scratch on the surface of the wonderful world of top digital nomad jobs. While these are some of the most popular (and sometimes the easiest) nomadic lifestyle jobs, this is your life and career – you can make it whatever you want to be.
Work as a digital nomad doesn't mean that you have to freelance. Many digital nomads are employed by companies but work remotely. You can also start your own company. Well, as long as you promise not to become one of those people that just dub themselves "an entrepreneur". That's not a job. That's literally just a job status. It's like asking someone what they do for work and them replying with 'I'm employed'.
Not sure if you're ready to hop fully into the digital nomad lifestyle? There are also lots of great travel jobs out there that help you travel for longer and cheaper but don't require a laptop, skills or a long-term commitment.
What the economy experts have so smartly dubbed the "great digital nomad workforce" is definitely coming. That means that even jobs that have so far not been possible to do remotely might become up for grabs for the laptop nomads of the future. Stay tuned.
The opportunities out there are endless if you're willing to work for them.
Ready to go? Check out our digital nomad packing list.
---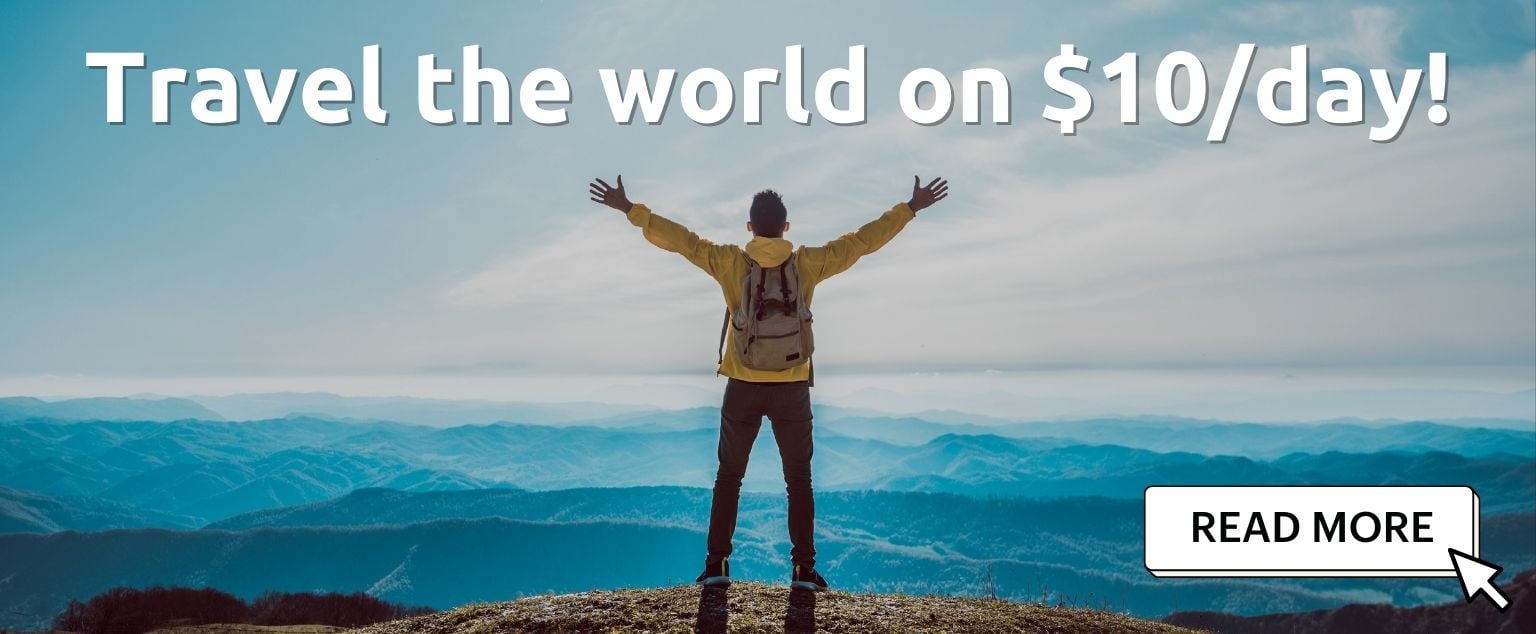 And for transparency's sake, please know that some of the links in our content are affiliate links. That means that if you book your accommodation, buy your gear, or sort your insurance through our link, we earn a small commission (at no extra cost to you). That said, we only link to the gear we trust and never recommend services we don't believe are up to scratch. Again, thank you!