Life as a digital nomad comes with its own unique benefits as well as challenges.
Whilst the freedom to work from anywhere in the world is exciting, the lack of stability can be terrifying. And though it is a giddy novelty to work from the beach, there will be sand between your toes, but also in your keyboard…and sparse wifi.
In order to maximise the benefits and minimise the negatives of digital nomad living, you need the right gear to enable you to fully embrace remote working!
In this post we're going to take a look at some essential items, products and services that no self-respecting digital nomad can be without. Whether you need help choosing the right digital nomad backpack, electronics or stationary, we've tested them all and selected the best to share here with you (this includes tape).
Welcome to our Digital Nomad Packing List!
About This Digital Nomad Packing List
Our digital nomad packing list is, as the name suggests, aimed at digital nomads. The unique requirements of a digital nomad denote a different kettle of fish to the more generic travel packing list and we will not waste your valuable time reminding you to bring sun cream – time is money, remember!
We won't be telling you what clothes to bring travelling either- if you are capable of running an online business, then I presume you can dress yourself without assistance. It's up to you if you want to pack a beach towel alongside your hiking pants!
If you DO need some helpful tips to assist discerning where to wander off to first as a newly minted digital nomad (don't forget your laptop) the best countries for digital nomads and more generic travel packing ideas can be found elsewhere on the site, including how to pack a backpack!
For more delicious packing goodness, try…
The Ultimate Digital Nomad Packing List – ALL You Need
Becoming a Digital Nomad doesn't need to cost an arm and a leg, BUT some things in life are worth the investment. These items are all handpicked and have been tested and approved by our team of Digital Nomads.
Let's get to it!!!!!
Ladies & Gents, It's Time to Step Your GEAR Game Up. 😉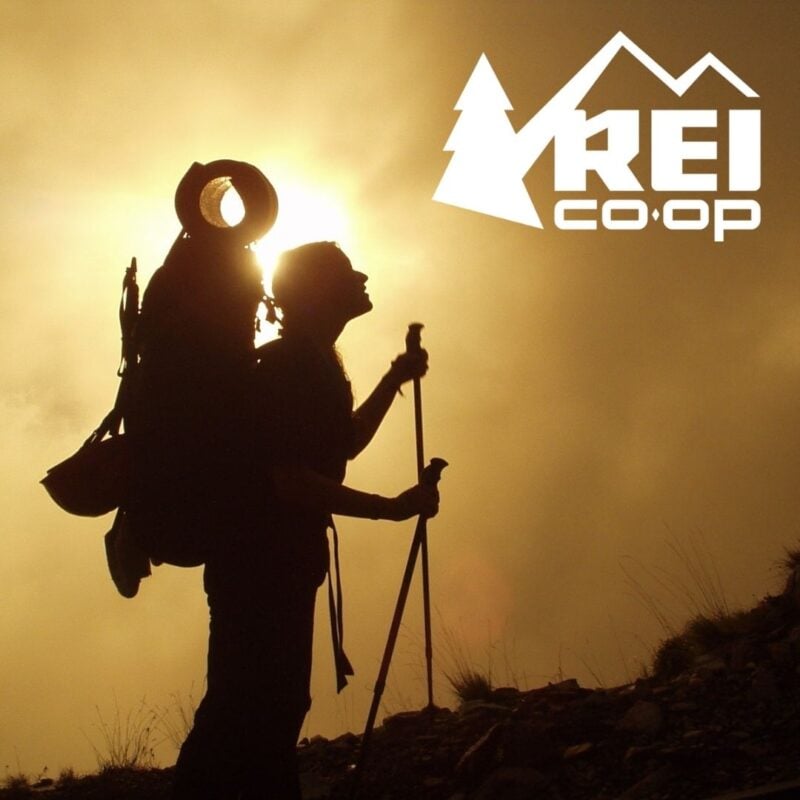 REI is one of America's biggest and most-loved outdoor gear retailers.
Now, for just $30, get a lifetime membership that entitles you to 10% OFF on most items, access to their trade-in scheme and discount rentals.
Join REI Today!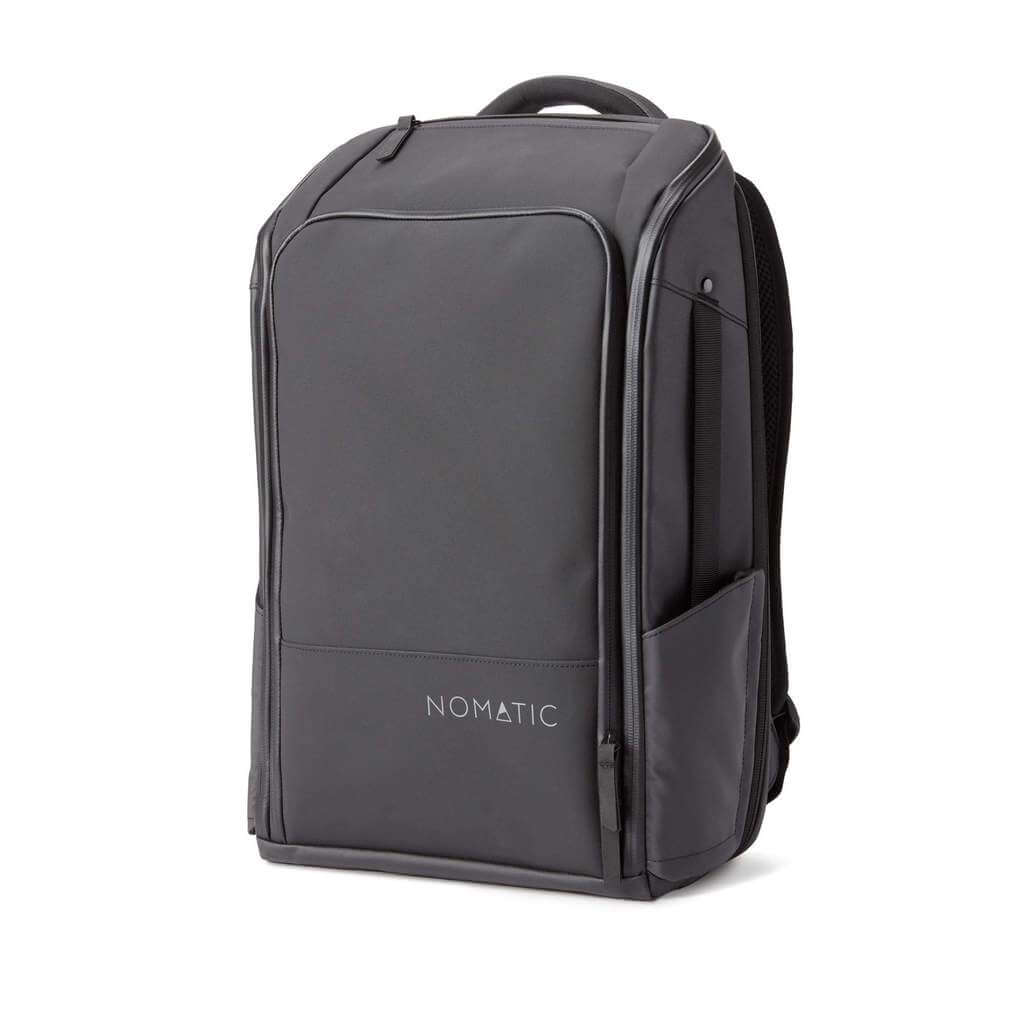 It's just you, your laptop, and the world! Although I do love this rather oversimplified statement, you need a digital nomad backpack to put that laptop and tech gear in. The nomatic travel pack is custom designed and made for digital nomads with superhero-like organisational capacity. Your valuable electronics will be safe in this super light, minimalist carry-on size approved pack.
We've tested a lot of backpacks and our verdict is that this pack is absolutely ideal for digital nomads who travel on the lighter side but is less suited to regular backpackers. It's versatile enough to be a great EDC backpack which makes it easier to travel light.
If you are after a more typical backpacker backpack, we recommend the Osprey Aether 70.
UPDATE for 2021: Nomatic no longer sells or does business in the European Union, unfortunately. Those living in the EU should consider an alternative one of our other recommended nomad backpack options as there are still loads of great choices out there (our condolences go out to you, EU residents).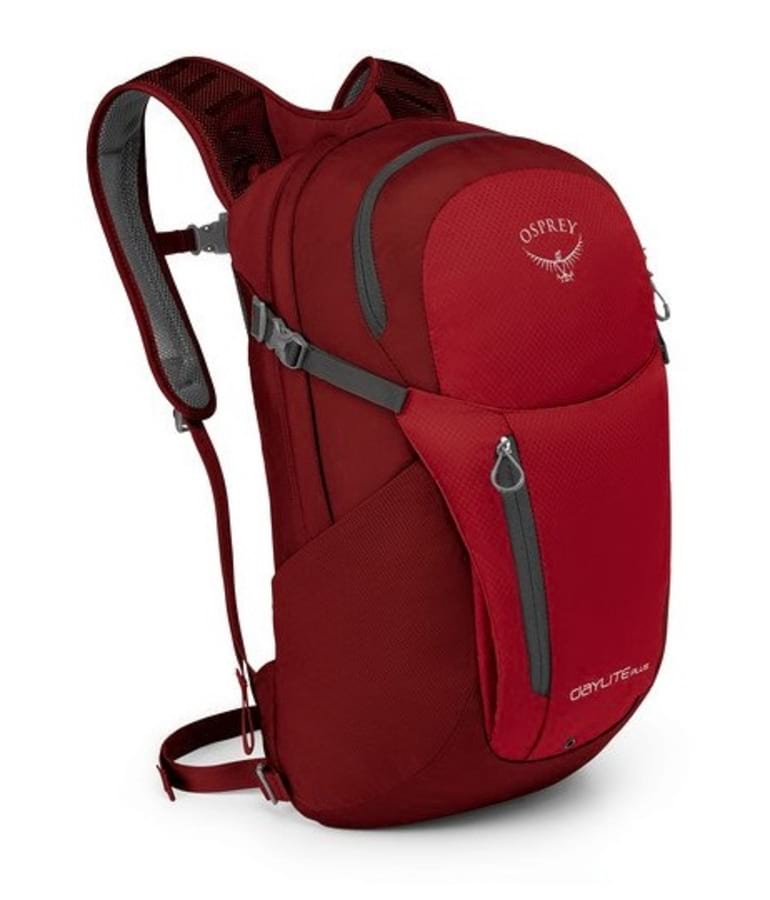 The handsome devil that is Osprey also supplies a mean daypack which you will also need when not being a super hip laptop-toting digital nomad.
For those hiking day-trips, grocery store runs, or quick VISA border hop days, our top pick for digital nomads is the Osprey Daylite Daypack. At 18 litres, it is well sized for single day or overnight use, is weather-resistant, light, and comfortable to carry.
You could even use it as a commuter-friendly backpack or try one our other recommended alternatives. It might not be the best for your tech, but it's great for those days when you get out and away from the office. There's plenty of room for things like a rain jacket and a first aid kit for as well as a small camera.
Osprey makes excellent backpacks and even offers a lifetime 'All Mighty Guarantee' which promises to repair any manufacturer defects at any point in the pack's lifetime. It's a great shout for best digital nomad backpack.
I recently came across this game-changing product from WANDRD, have become quite smitten and simply cannot be without it. This little pack is worn across the body to keep valuables close which all digital nomads know is a crucial travel safety tip. That back pocket is a no go zone unless you enjoy the thrill of being pickpocketed.
I'm primarily suggesting this as an alternative to the daypack, although to be fair, you could definitely justify buying both if you have the bucks. This one is great for day to day digital nomad life but less suited for hikes and the likes. It's a great lightweight option for the essentials.
Personally, I find these hip packs handy for airports to keep all passport and travel documents together through security checks. This pack really suits the digital nomad lifestyle and is ideal to go along with a larger day pack or for those packing light.
If you are a serious photographer who travels with a DSLR camera and other photography gear, we know you won't risk the damage of carrying your camera baby in a regular backpack, just as The Mandalorian keeps baby Yoda safe in his wheel-free space buggy. You'll need one of the best camera bags out there for all your digital nomad gear.
The WANDRD PRVKE is custom-built to accommodate a DSLR camera along with space for all your equally expensive and impressive camera gear (I'm just jealous, that's all). It also comes with a built-in camera cube to keep your camera safe from knocks and has a kick-ass "quick access" opening so you can quickly capture those sick action shots bro! It's a real lifesaver when it comes to keeping your gear safe.
There is also an expandable space above the camera compartment where you can fit something like a power bank, external mouse, rain jacket, first aid kit and other accessories.

Do You Want to Travel FOREVER??
Pop your email in below to get a FREE copy of 'How to Travel the World on $10 a Day!'.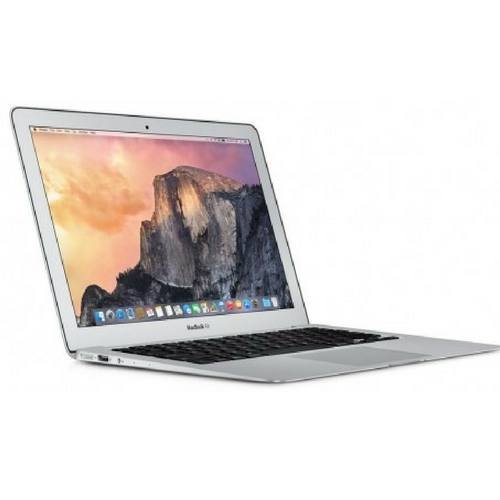 No matter what line of digital nomadism you plan on going into, you will need one of the best travel laptops to do it. A digital nomad without a laptop is like Batman without Robin. He wouldn't be on top of his game and neither will you.
The laptop market is extensive and varied and there are machines for all budgets. Over the years, I have used several different ones and can wholeheartedly recommend investing in a MacBook Pro or a MacBook Air.
The Pro is more powerful and offers a much greater memory storage capacity. The Air is lighter and cheaper but may struggle if you need to store a lot of photos or run multiple high CPU apps at once.
Which model you choose depends on what digital nomad work you intend on doing. Whatever you choose, note that it is also worth taking out the Apple care package, which offers you greater protection in case anything breaks.
It's also a good idea to be prepared with knowledge of digital backup safety and security whilst on the road – Jack Kerouac would definitely have done this had technology allowed for it back in the day. Speaking of security, make sure to get a good travel VPN too.
You'll also want to make sure you can get online too, so have a look at the best travel routers to see which suits your needs.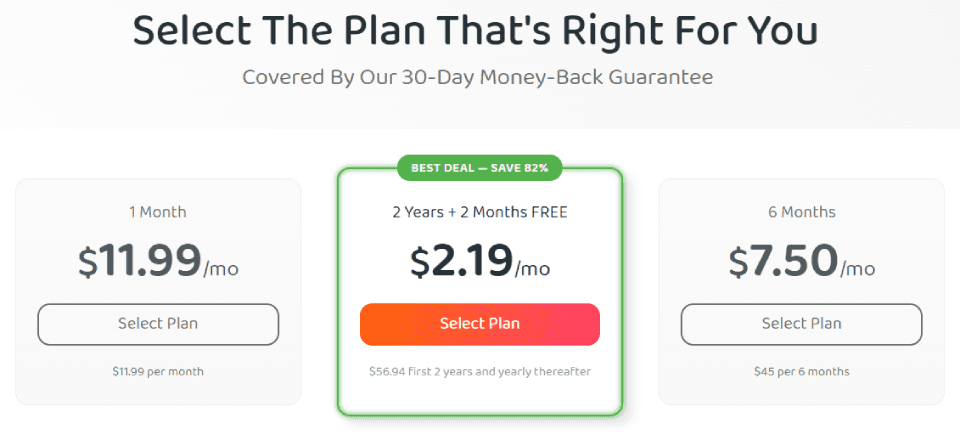 In case you don't know this, a VPN is a Virtual Privacy Network. It is basically a piece of software or programme you run that essentially "hides" your IP address and therefore your computer's location.
All travellers should use a VPN as they can be used to access blocked sites in countries that have internet censorship as well as enabling you to stream TV from backhome! Digital Nomads however REALLY need a good VPN as it provides extra protection against fraud, trackers and other dubious cyber-scum bags.
There are a lot of VPN providers out there but we use PIA VPN as they offer a solid level of protection at a very tempting price (if you buy the annual package its a bargain!)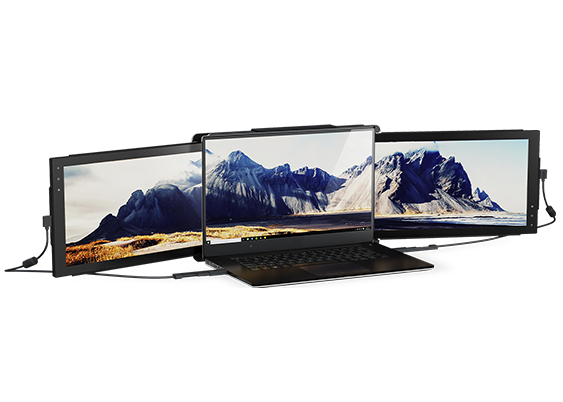 Ok so many (maybe most?) Digital Nomad jobs can be done quite effectively with nothing more than a laptop. However, sometimes in some jobs, even a 13″ screen just isn't enough space to contain all those pixels and all that data.
Whether you are a coder, a web designer or simply heavily into Crypto Trading, you will quickly find that one screen just is not enough and that you will be endlessly toiling between web pages and browsers. The solution to this most annoying of problems is to invest in a portable monitor which you can connect to your laptop thus doubling your screen capacity.
Of course, you can't really take a portable monitor with you down to the coffee shop but for those long shifts or hard graft in your workspace, a portable monitor is an absolute game-changer. There are plenty of them out there but we really love the Trio Max by Mobile Pixels which gives you the option of adding now one, but TWO additional screens. Ok, so you might not be a super minimalist one bag traveller with this set-up, but sometimes you just gotta do what you gotta do!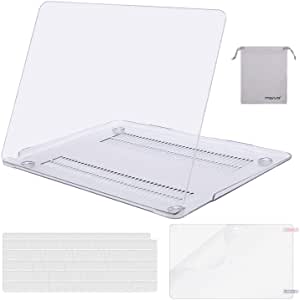 After spending $1000+ on a machine that is effectively going to become your entire livelihood once you ditch your desk, you need to keep it safe from harm.
Laptop cases come in all shapes and sizes and the quality varies from the sublime to the lamentable. Take it from all of my deceased former laptop travel companions, it's worth spending a wee bit more and getting a good quality case.
We recommend this shockproof multi-layered laptop sleeve by Masiso.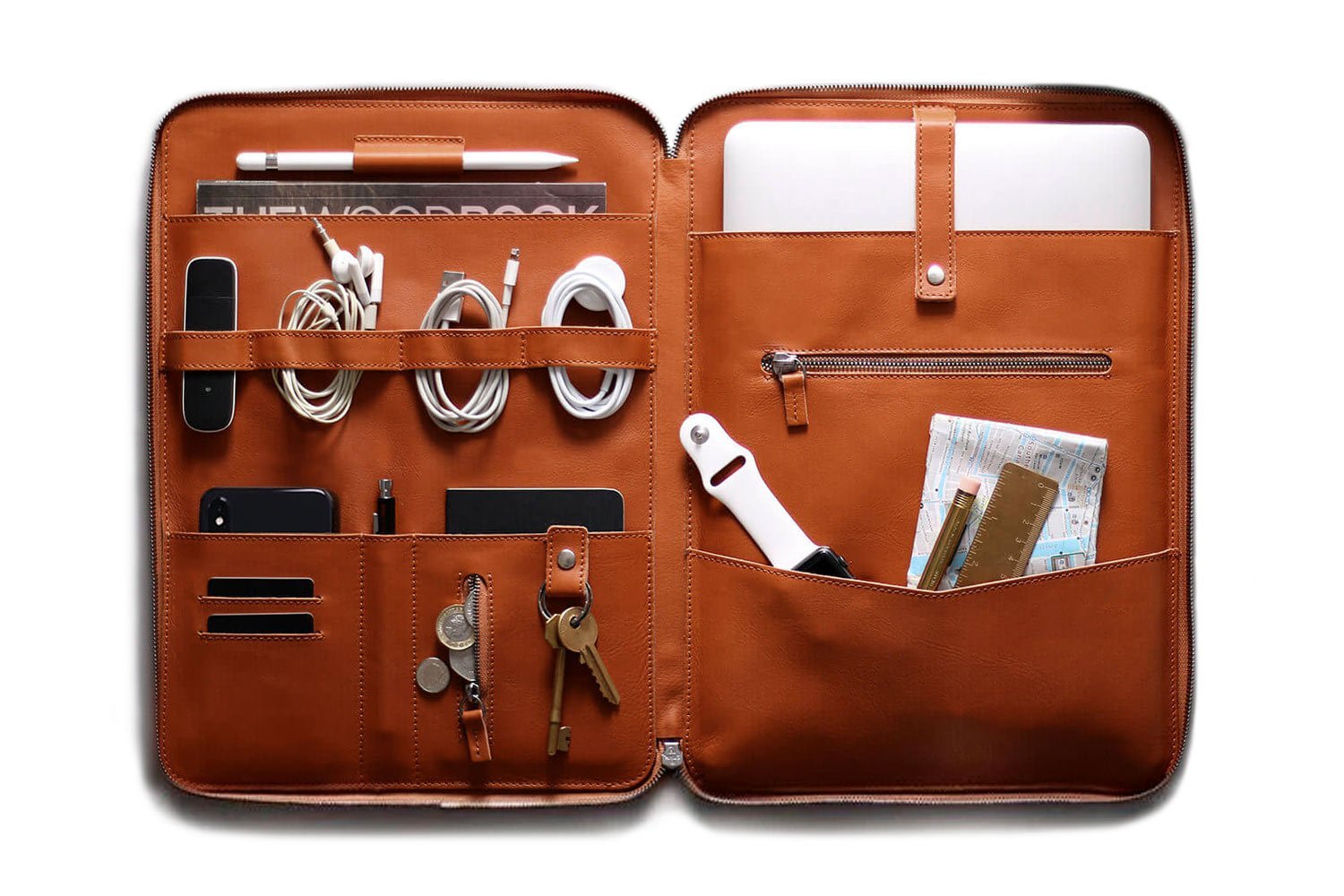 This suave digital nomad organiser by Harber London is essentially a laptop/tablet case that has ALL the pockets, zips and straps to keep your cables, chargers, USB's, one or two pairs of headphones and paperwork in strict alignment.
It even transforms into a backpack or messenger bag. The sky is the limit with this one. You could even put one of The Broke Backpackers favourite travel wallets in there or a business card because every digital nomad needs a fat stack of those. I can see you now, comparing your card to everyone else's but ONLY YOURS will have raised lettering on pale nimbus white.
There are several sizes available, so you will be able to find one to fit your needs (and business cards).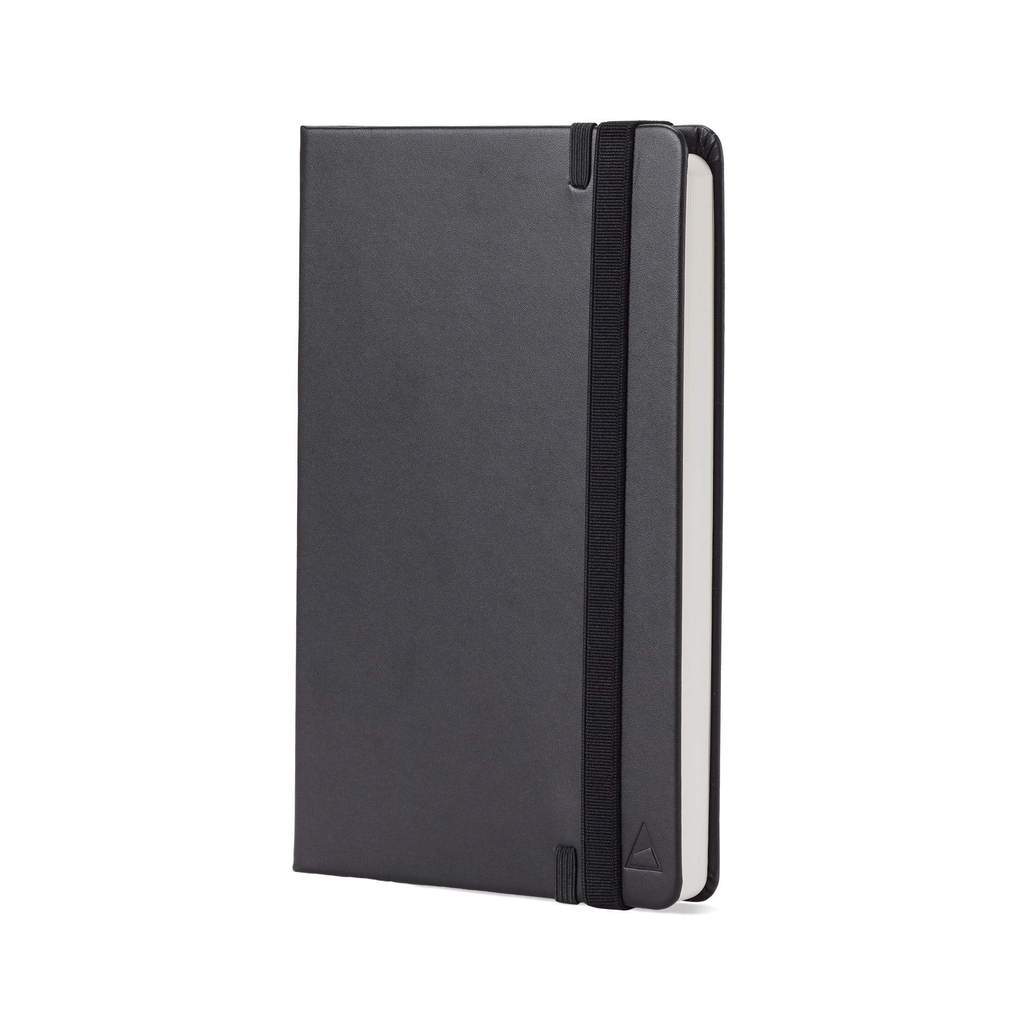 Even in this digital age, many of us still keep a journal and for digital nomads, they are a fundamental tool of the trade.
Personally, I keep 3 of them. Yep, that's x 1 next to my bed, 1 x on my work desk and x 1 in my backpack. They are great for jotting down ideas, making to-do lists, and of course, the best travel journals contain the occasional verse of angsty poetry ("Oh why oh why don't nice girls like me?").
You could pick up a cheap paper jotter anywhere, but why buy yourself a good-quality, hard-backed journal worthy of all your pointless brainfarts like this one by Nomatic?
I use journals like the one above for planning, scribbling down ideas and organising my life. If you need a journal for the sole purpose of organisation, though, check out this beautiful, leather-bound planner from Kodiak.
It's essentially a one year, 365-day planner which you may use to scribble in appointments, work tasks, and record goals. It's wonderful for organisation and personally, I still find a paper planner far more intuitive than a smartphone.
The reason we recommend this one is because its leather back makes it hard-wearing and ready to withstand 365 days of fingering. It's also a beauty to behold and makes one of the greatest gifts for backpackers out there.
You're gonna need a pen to keep that journal company. By now, you presumably know what a pen is, so I won't waste time pointing out its many, many uses.
Instead of using cheap, plastic biro's, check out these sleek pens by Everyman.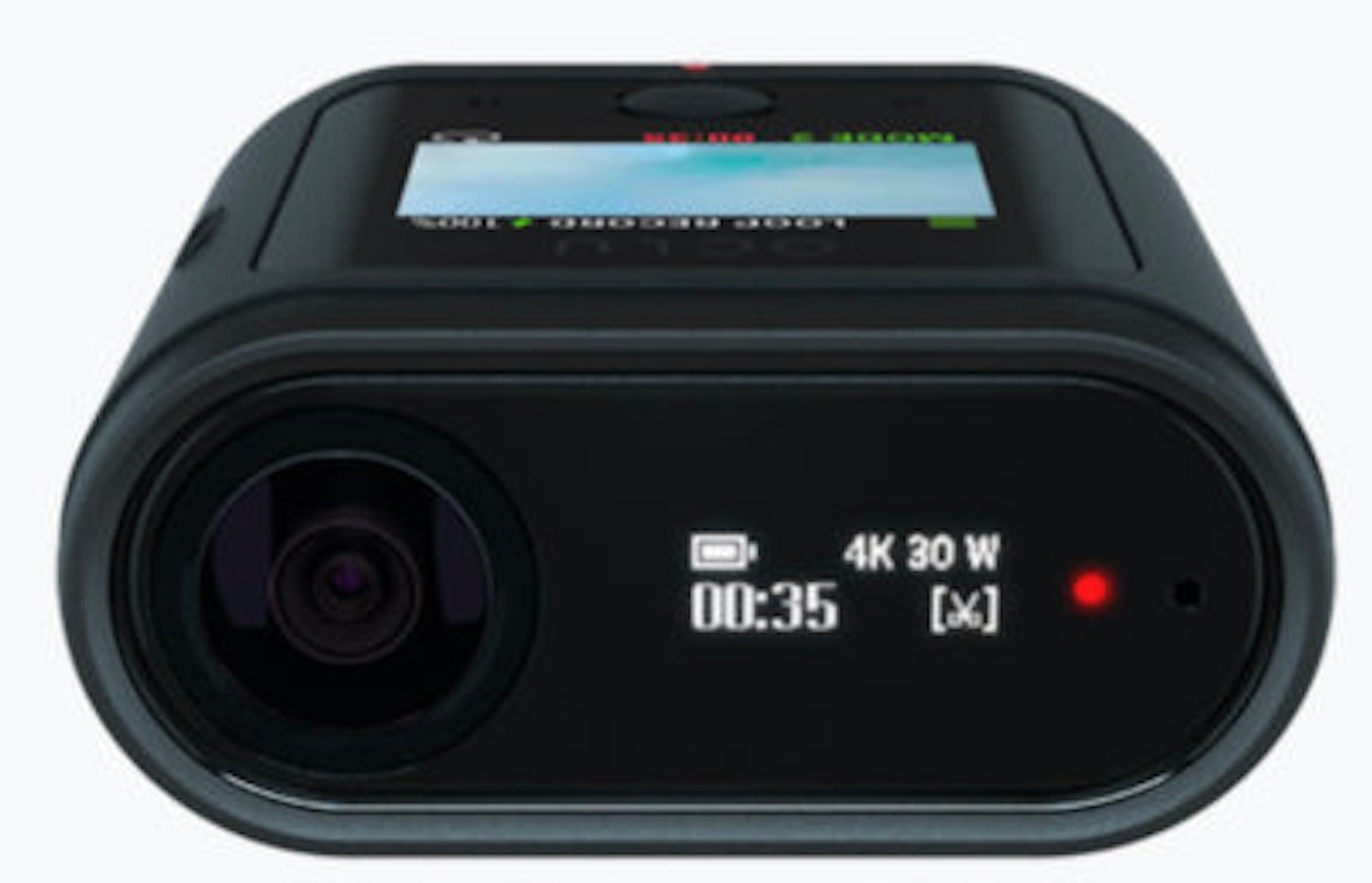 Whether you pitch yourself as a freelance travel photographer, a master drone artist, or simply want to show Grandma what you've been up to, photography is ubiquitous with digital nomadism.
For the digital nomad with a healthy appetite for adrenaline-fueled experiences, one of the best travel cameras for capturing excellent 4k footage is the OCLU action camera. This cleverly designed action cam has been turning heads for the last few years – at a cost that won't totally upend your gear budget. Whilst the GoPro may be the obvious choice, this camera is arguably better and definitely cheaper.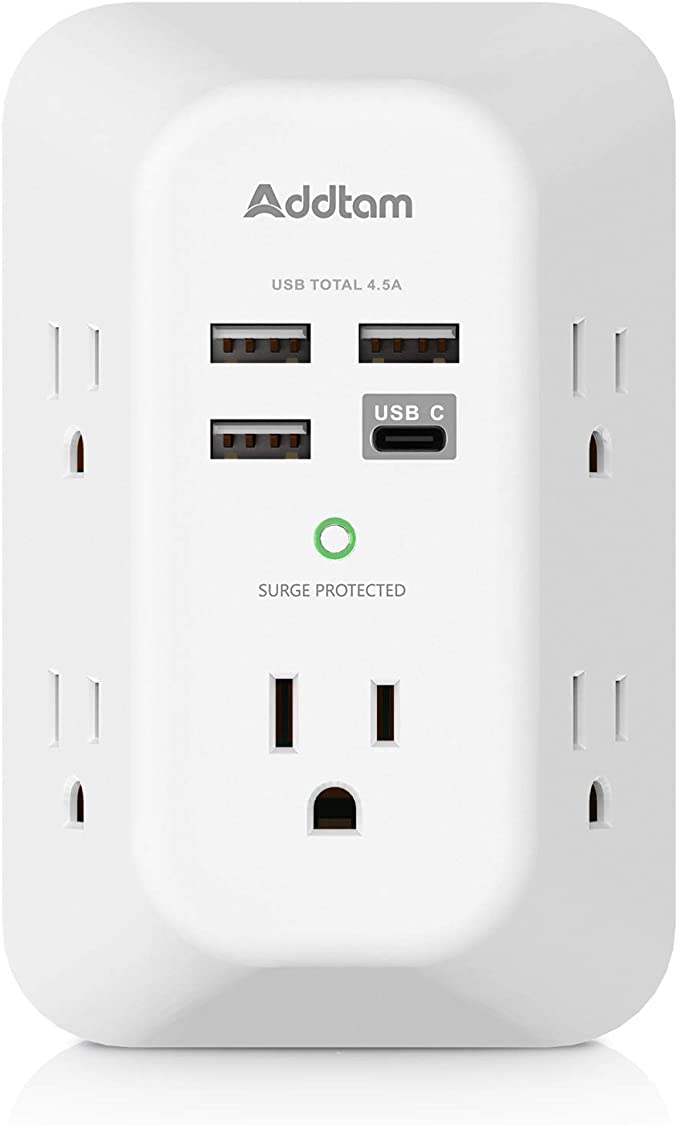 Don't we all love it, on a normal day in paradise, every time the power goes out and an electrical charge soars through the circuits into any device plugged in at the time. This can and does affect the performance and lifespan of devices and in some cases, the surge can be so strong that it causes immediate, severe damage. Laptop death and a funeral are quick to follow.
By plugging a surge protector into the mains and then plugging your device into it, you'll guarantee the protection of your electronic devices as the surge protector acts as a protective buffer by absorbing any nasty surges.
Out of all of the items on our list, this is possibly the most underappreciated.
Travellers should absolutely love tape because things will inevitably break and need a quick fix – like your luggage or your friends' luggage. A not so obvious use for digital nomads includes covering annoying little lights that keep you awake at night – hostel dorm keyholes are major culprits.
You could also cover the cameras on your devices to prevent Google from stealing your facial expressions or create a headlamp by sticking a torch to your forehead. Alternatively, I once taped the soles of my hiking shoes back on whilst using my laces as extra support in the Australian Outback. This could be you next…
This versatile companion needs to be on your packing list as a miracle product with endless uses, preferably as a travel-sized flat pack.
A Travel Banking Card From Wise
We, digital nomads, need to get paid, right? Digital nomads typically work with clients and receive dollaridos from all over the world. Relying on a bank account to handle this is probably not a good idea as international bank transfers can be slow and expensive.
Instead, we recommend opening up a Wise account which allows you to send and receive money from all over the world instantly with minimal transaction fees.
It gets better. If you open an account, you can use your Wise card to make fee-free card payments all over the world. You can also withdraw $200 per month from overseas ATMs free of charge.
Get your travel banking sorted today and order a Wise card by clicking the button below.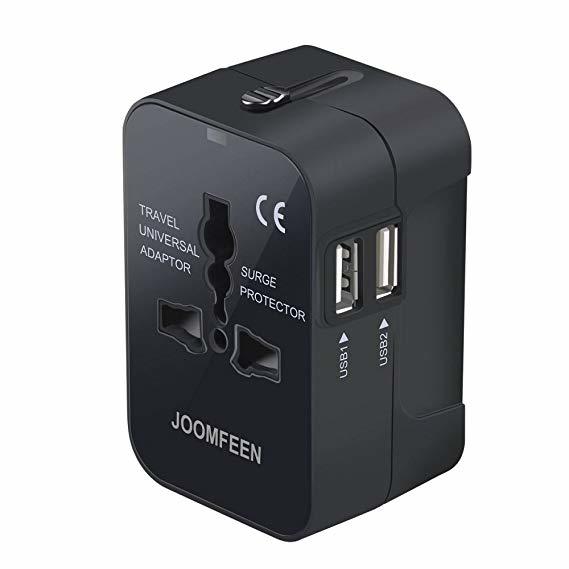 If you plan on travelling and working your way across the world, you will need an international travel adaptor.
There are a lot of these on the market and a lot of them are crap. Whilst it can be tempting to look for cheaper options, it is worth spending more money and picking up a reliable one that will last a few years of travel.
Remember to pack a power strip alongside your universal travel adapter so you can keep your laptop going all day long!
As a digital nomad, you will probably be within charging distance of a wall socket more often than not. However, when you go for hikes or overnight trips to charge your mental batteries, you need to make sure you can keep your phone battery charged – you don't want to miss out on that important client email now, do you!
Perhaps only superseded by a microfibre towel (and a backpack), a power bank is at the top of the list of what to bring backpacking either as a regular old vagabond or a digital nomad.
Always bring this gadget with you when you hit the road.
Multi-Port Charger
Ever been to a hostel dorm or a co-working café with just one outlet? Multi-port USB chargers or multi-plug chargers have saved my butt multiple times, and it's also a great way to make some friends with low batteries.
It would be wrong to say that a multi-point charger is worth its weight in gold because it weighs barely anything – just another reason to plop it into your tech bag.
Or opt for a multi-charging cable for pretty much the same result. Plug in multiple multi-charging cables. Harness the power of power. Power!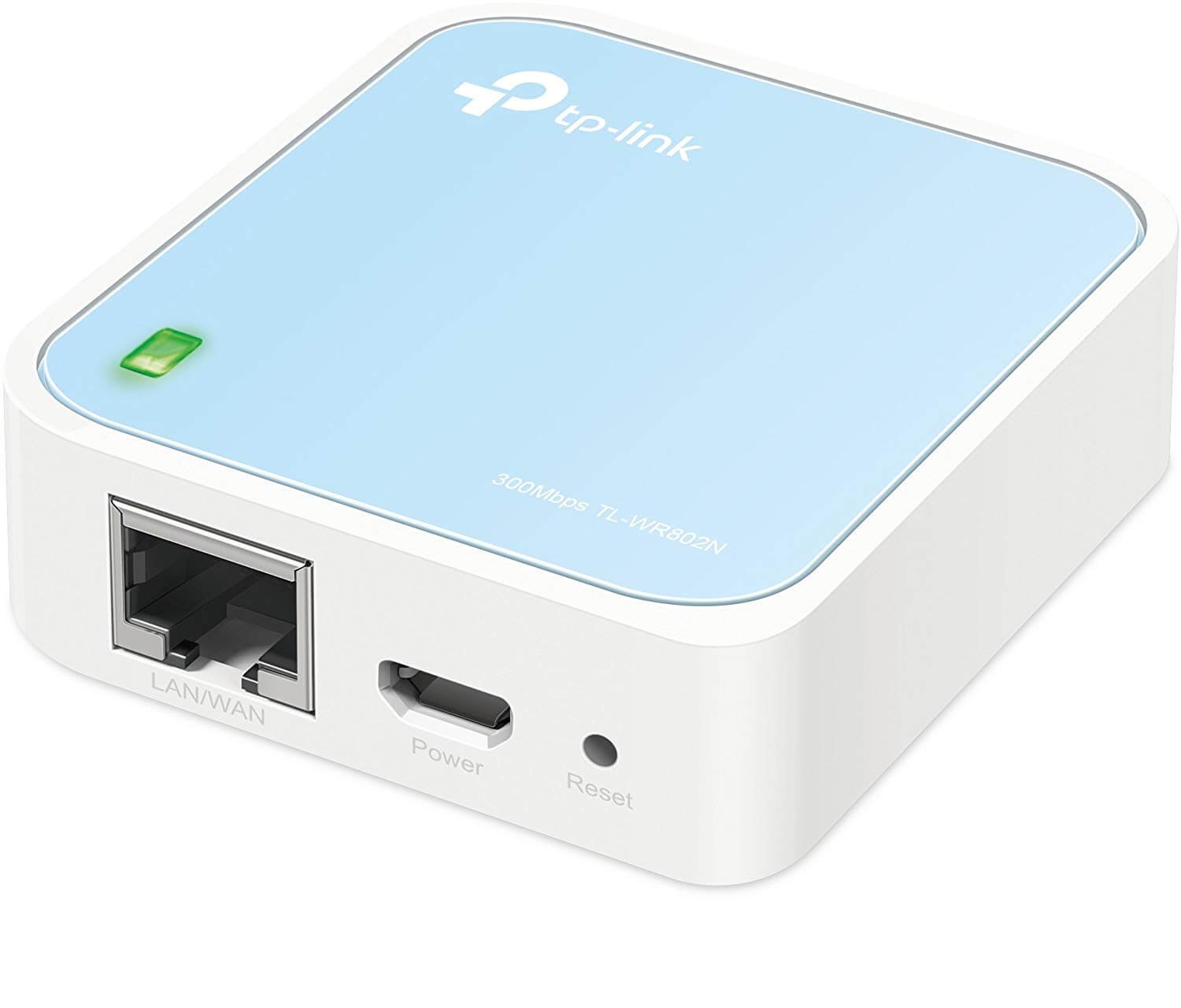 Portable wifi-devices are your new best friend if you're a vanlifer, a vagabond or otherwise an off-the-grid dweller. What's that about your actual best friend of 16 years? Toss them! This little square of wifi connectivity is your bestie now.
Portable Wifi devices are international hotspots that can keep you connected anywhere in the world. Real handy when the deadlines and the sunset over the mountains are equally looming.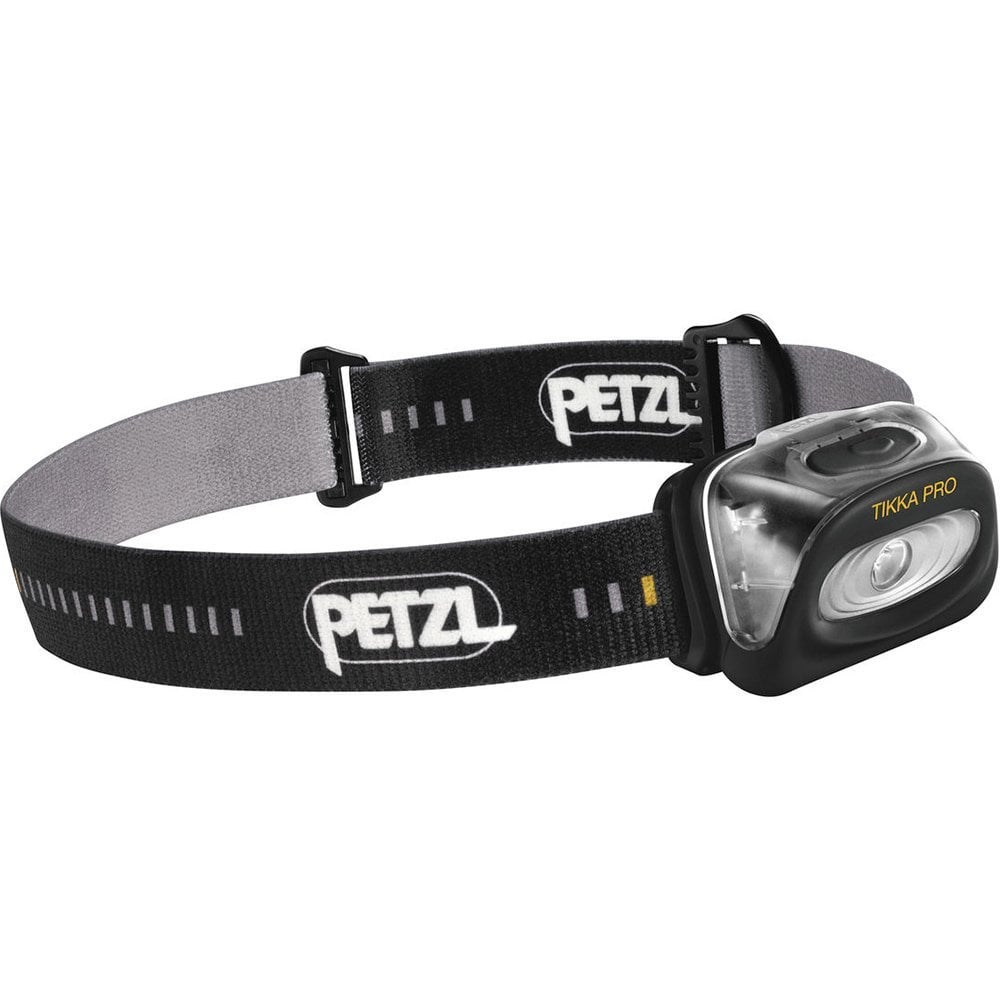 Speaking of power outages, we learned the hard way always to carry a head torch when travelling. They're great for dealing with unexpected power cuts and essential for when you head out camping or up to the mountains.
The Petzel Actik Core Headlamp is one of the best combos of a cheap yet mighty head torch out there. If you're looking for something different, take a look at our great headlamps for backpackers list.
Plastic waste continues to be a global epidemic, blighting landfills and plaguing oceans across the world. Plastic water bottles are amongst the single biggest contributors to this issue, and tonnes of plastic water bottle waste is generated each day. The single-use plastic water bottle is on par with the devil.
Do your bit to fight this problem and pick up a reusable water bottle. The epic Grayl Geopress comes with a built-in filter, meaning you can confidently fill it from any source, keeping that constant fear of giardia at bay (or is that just me).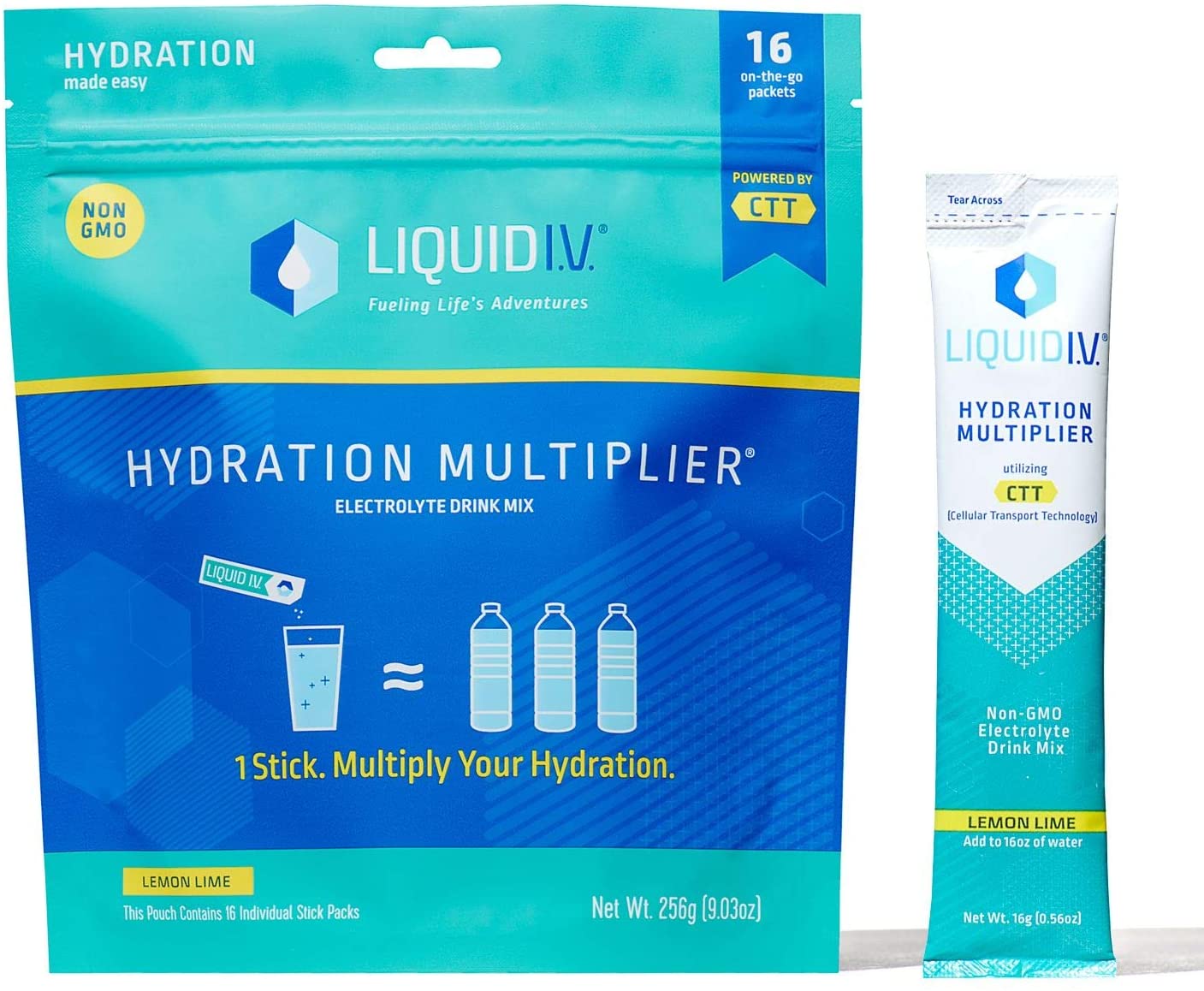 Getting dehydrated out in the tropics is common for excitable digital nomads too caught up in the scenery, the mild effects of which will make you sluggish and under-productive when re-entering laptop land.
If you struggle to remember that drinking enough water is essential to functionality or get a bit under the weather, a sachet of electrolytes in a glass of H20 (or Coke if you must) will help your body rehydrate quick sharpish.
You can buy these in most corner kiosks abroad, but the quality varies. Therefore, it's worth picking them up from a reputable provider or buying them in your home country.
Headphones (Noise-Cancelling or Otherwise)
Headphones are the holy grail of digital nomad packing. We've compiled a sweet roundup of the best travel headphones for you to choose from to get in the zone and smash through work, boss those zoom calls or watch The Broke Backpacker content on youtube.
I, personally, travel with headphones with replaceable cords. I never leave home without first buying 10 extra cords and then I'm set. I've had the same lightweight pair of headphones for years now!
International Sim Card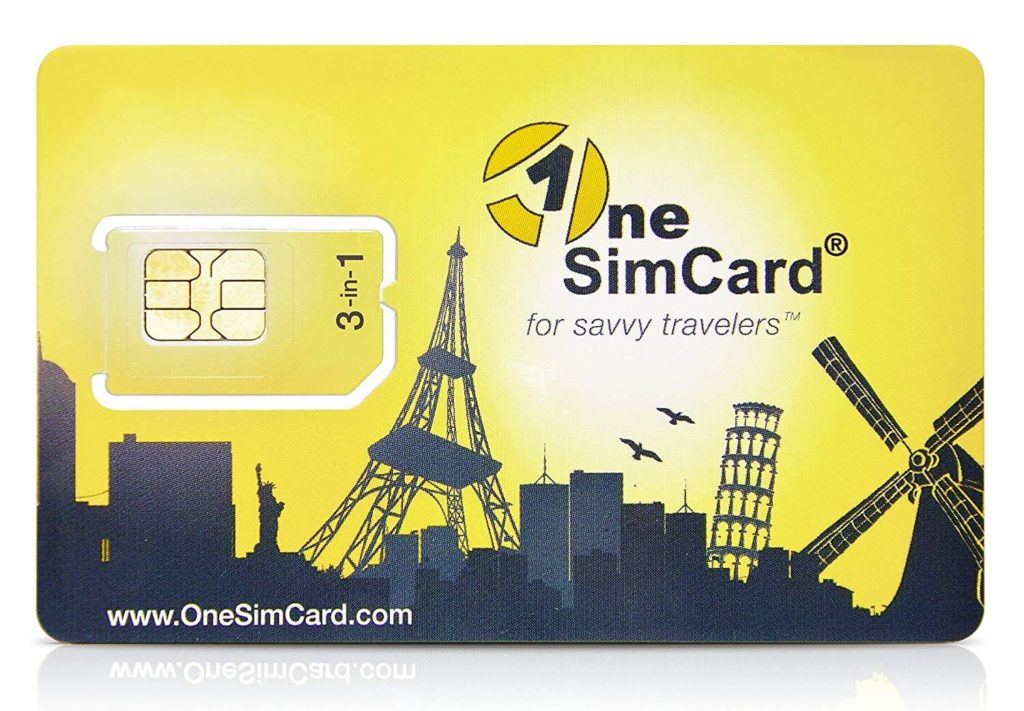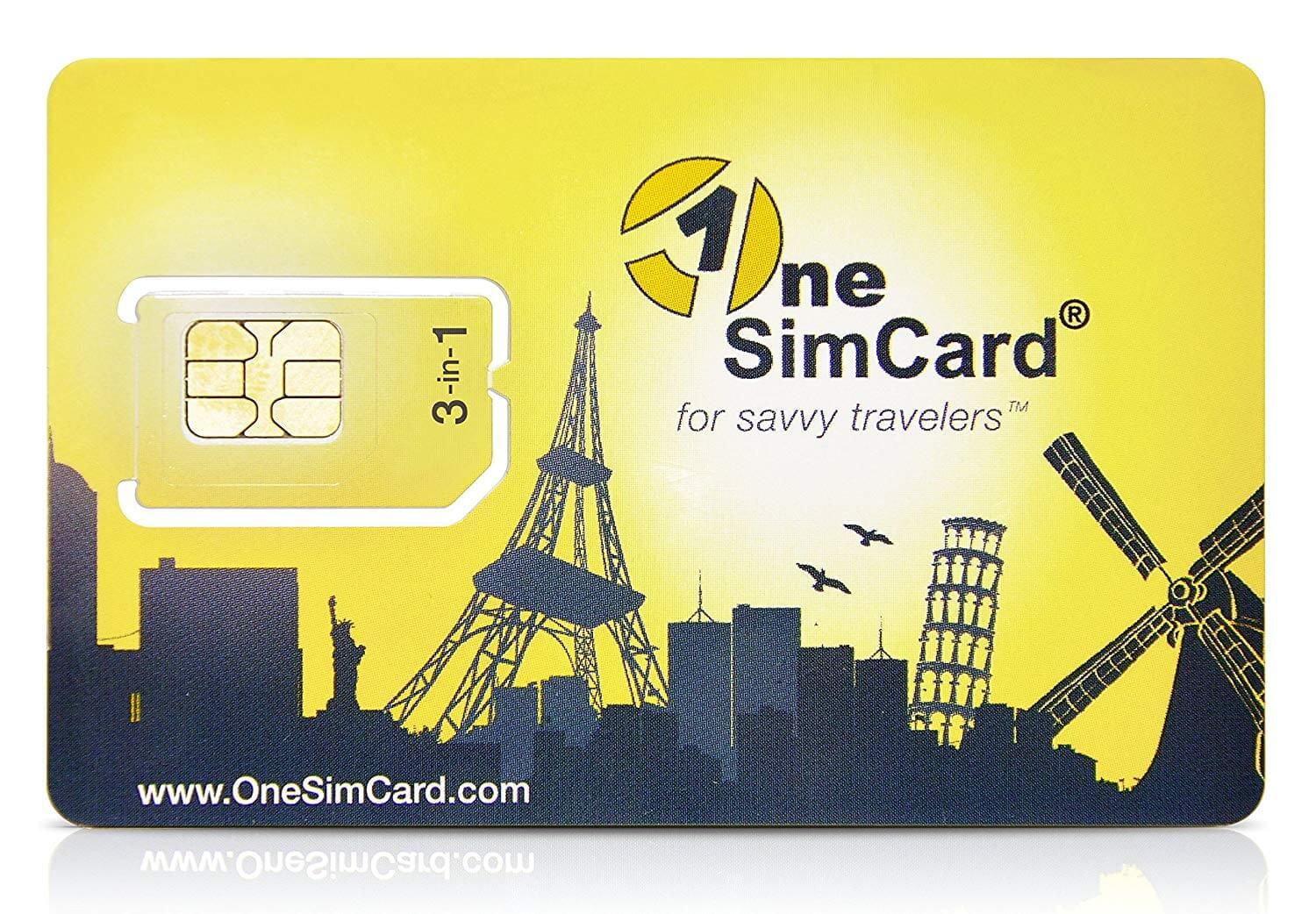 The chances are that your domestic sim card will not work internationally. If it does, then it will probably work out seriously expensive to use for calls, texts and data. If you are in a phone contract, it is generally wise to cancel it before hitting the road.
You then have 2 options open to you. The first is to buy a local sim card wherever you go. These days, they are often (but not always) available to buy in the airport cheaply and quickly.
However, if you will be travelling a lot, consider bagging yourself an international sim card. These are sims made and operated by specialized providers designed to work all over the world cheaply. These are particularly useful in countries like India, Lebanon or Iran, where getting a Sim still requires ID documents and utterly pointless delays.
Our top pick is One Sim, a real game-changer eliminating the need to repurchase a local sim card and one of the best eSIMs on the market right now.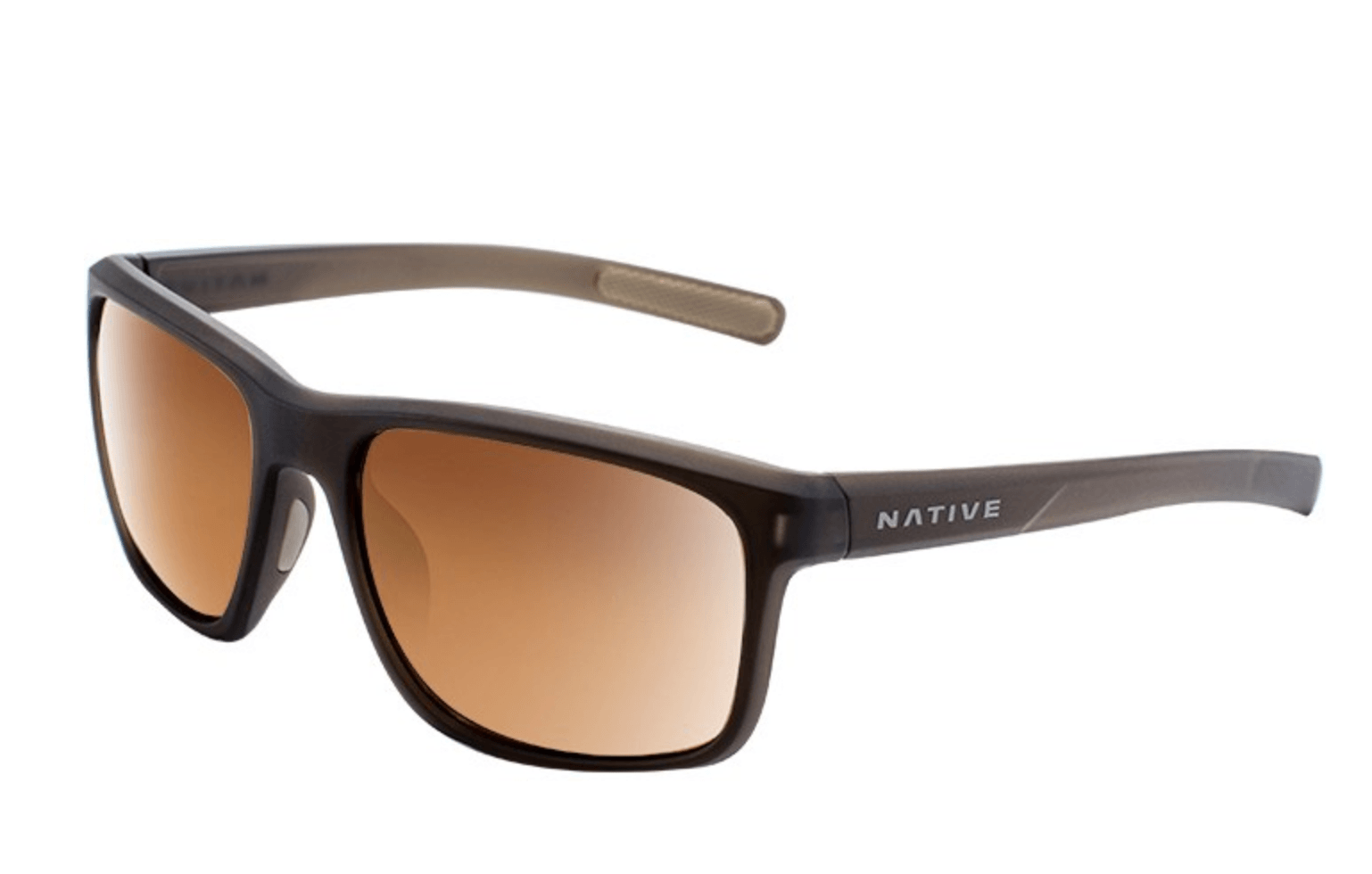 I promised not to tell you what to wear in the intro, but I am making a little exception here.
Sunglasses can be picked up for a couple of dollars on pretty much every roadside whilst travelling abroad. However, these are low-quality items that offer no protection from the sun, can actually cause eyesight problems and, more often than not, will break within a week or so.
Instead, we suggest picking up these lovely sunglasses by Abaco Polarized. They offer proper UV protection, are reliably built and look stylish as hell with customizable lenses and frames. They've also made it to the top of our best sunglasses for hiking list.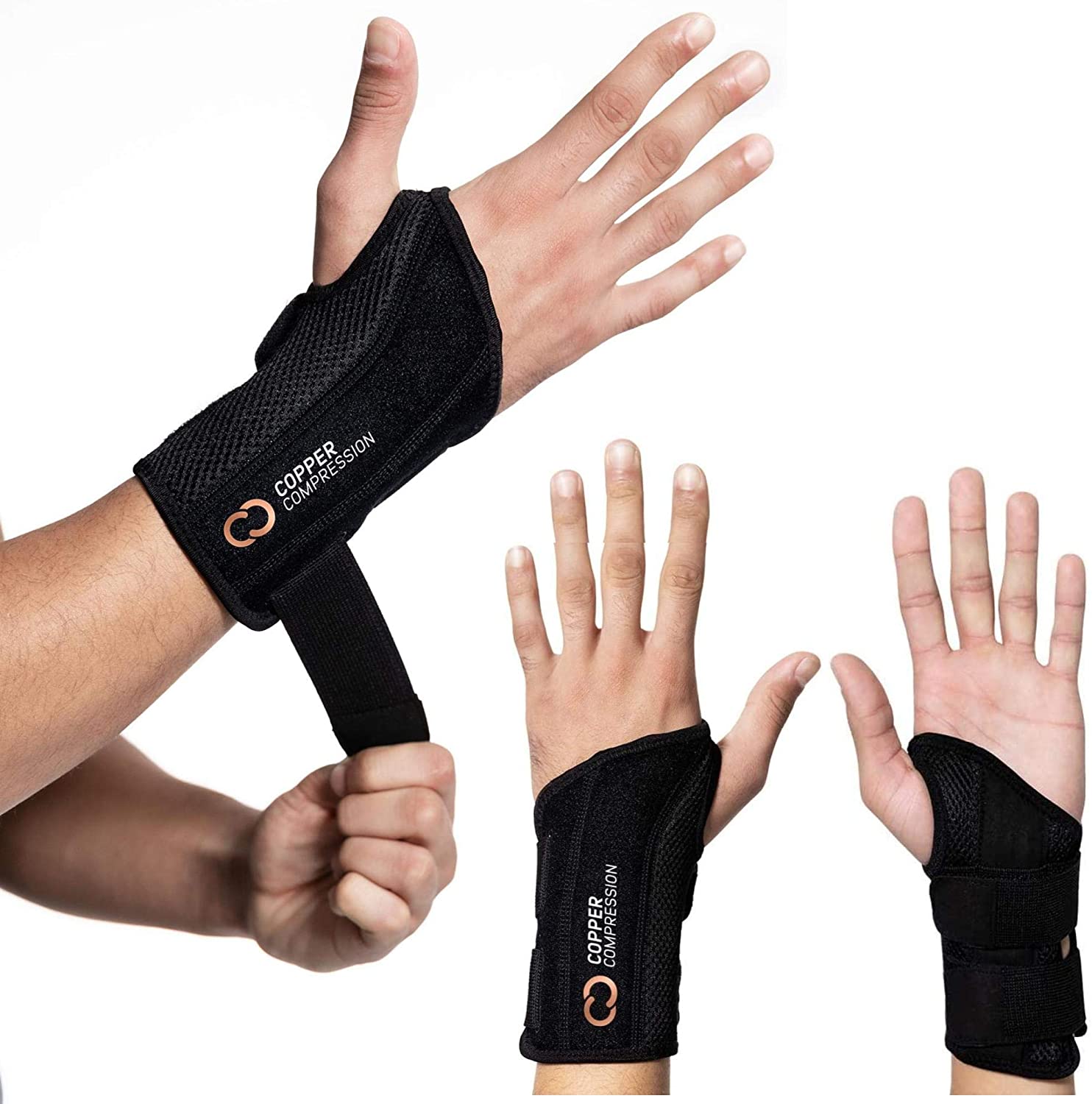 Take it from me, hunched over, working all day on a laptop at improper desks can cause aches and pains – I don't know a single digital nomad who doesn't suffer from the occasional bit of neck ache.
Another common complaint is wrist problems which can become serious over time and can lead to chronic conditions such as Carpal Tunnel Syndrome. We don't want becoming a digital nomad to eventually require you to undergo surgery.
One way to combat this is by using a wrist support. Pop it on when using your laptop to prevent from indulgence in bad posture leading to aches, pains and strains. You'll want to keep your wrists healthy and pristine for when you indulge in buying one of the best travel watches anyway – a reward to yourself for taking the leap into digital nomadism.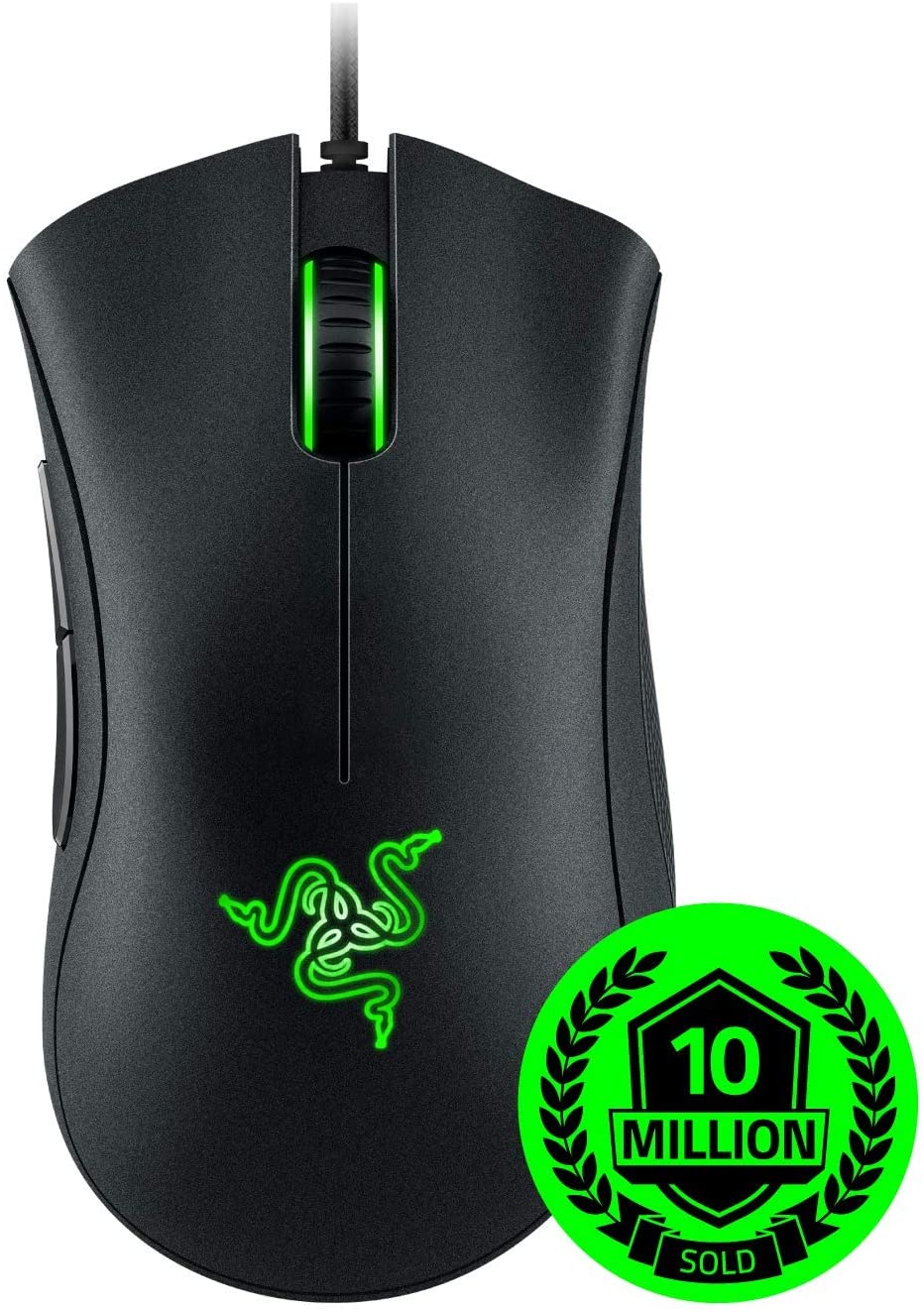 The alternative way to protect your wrist is by using a mouse and a mouse mat.
We recommended avoiding mice that require batteries and instead look for a USB chargeable one. Likewise, go for a bluetooth mouse rather than one with a cable.
There are many mice out there that do the job, but this one from Amazon is of excellent value.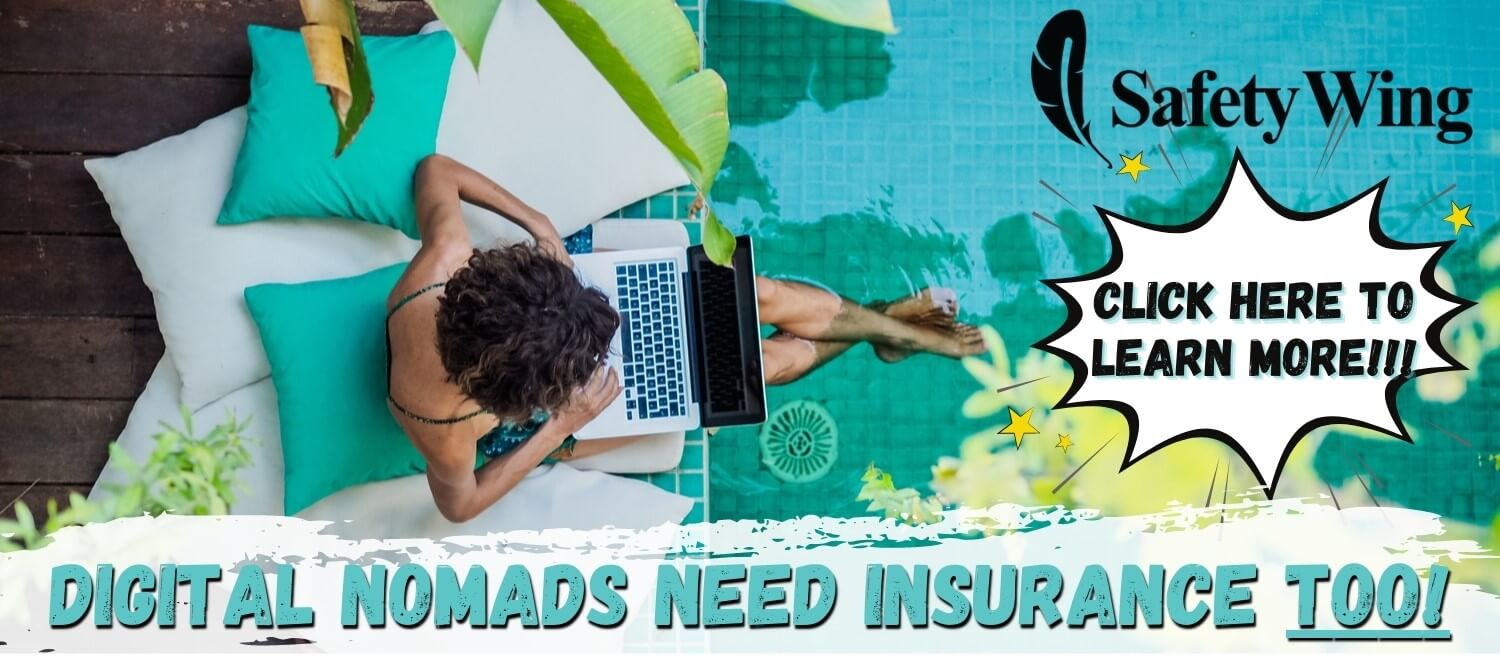 If you are going to be spending prolonged periods of time travelling, regular old travel insurance is not appropriate or cost-effective.
Thankfully, Safety Wing offers a dedicated travel insurance and health plan created by and for digital nomads. For as little as $42 per month, you get overseas medical cover which even includes several complementary treatments. Safety Wing's cover even protects you when you are in your home country visiting the family!
Note that SafetyWing doesn't offer the best cancellation and disruption cover, but then again, these are not really the top priorities of a digital nomad.
Strict financial services rules prevent us from "recommending" any insurance provider or product. So, we will say 2 things; (1) we haven't come across another insurance package like it, and (2) we use SafetyWing ourselves.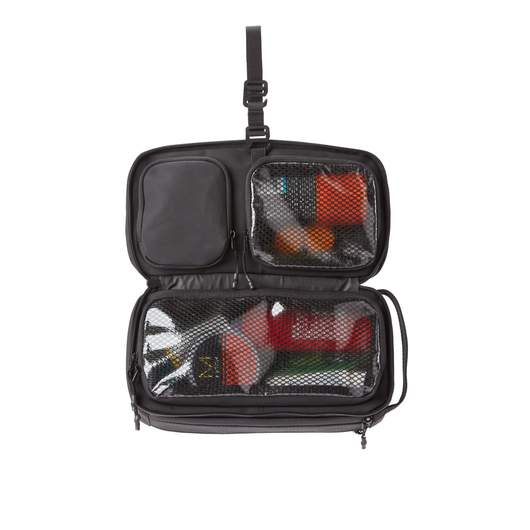 One of my lowest priorities was the cosmetic luxury of keeping my deodorant and the like in a bag specifically labelled for toiletries. However, after receiving one of these as a gift, I now fully understand the advantages of keeping toiletries stored and organised in a hanging toiletry bag (it really should be able to hang to avoid that soggy bottom).
The best toiletry bags will also withstand life in wet, steamy bathrooms, take a good old battering from stray jets of toothpaste and tolerate torrents of soapy shampoo.
As such, you need one that is both water-resistant and easy to wipe clean. This one from Nomatic ticks both of those boxes and will last many a year of travel. You've then got the task of deciding which toiletries to pack. Good luck with that.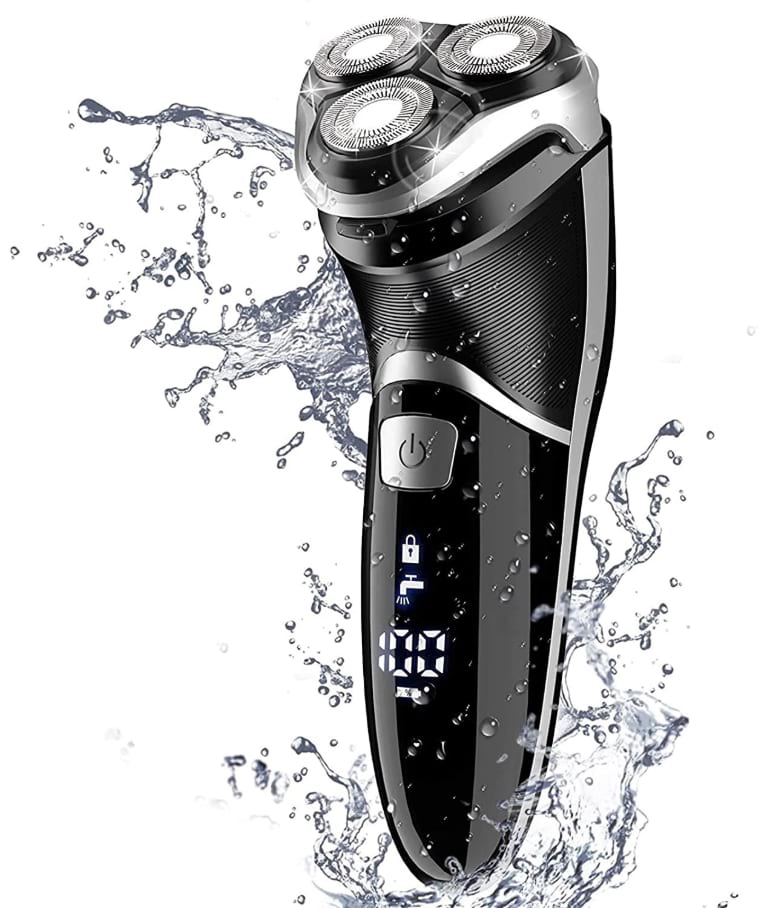 This is a bonus tip for the men. "Regular" backpackers can get away with letting themselves go a bit. They probably don't own a toiletry bag and may even let their facial hair grow to wild forest man status for the duration of their trip.
Digital nomads, on the other hand, sometimes need to dust themselves up and let the inner forest man rest for a while. This may be for a networking event, a zoom call with a client or purely as a psychological hack to help keep the professional self-image going.
For a long time, I used to visit local barbers for my grooming needs but after a particularly lopsided trim and shape episode in Turkey, decided never again.
There are many travel shavers out there, but the MAX T 3D Rotary Shaver is the best we have tried.
The best present of all… is CONVENIENCE!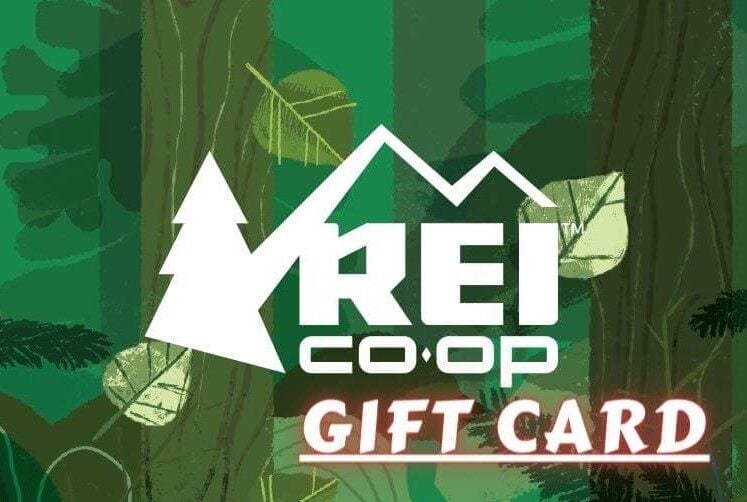 Now, you could spend a fat chunk of $$$ on the WRONG present for someone. Wrong size hiking boots, wrong fit backpack, wrong shape sleeping bag… As any adventurer will tell you, gear is a personal choice.
So give the adventurer in your life the gift of convenience: buy them an REI Co-op gift card! REI is The Broke Backpacker's retailer of choice for ALL things outdoors, and an REI gift card is the perfect present you can buy from them. And then you won't have to keep the receipt. 😉
Buy on REI!
FAQ about Digital Nomad Packing List
Still have some questions? No problem! We've listed and answered the most commonly asked questions below. Here's what people usually want to know:

Our GREATEST Travel Secrets…
Pop your email here & get the original Broke Backpacker Bible for FREE.
Final Thoughts
Becoming a digital nomad changes travel in many ways, but above all, it changes how you pack. We hope this packing list, the distilled wisdom of the entire Broke Backpacker team, helps ease your digital nomad packing woes.
If you found it helpful, let us know by leaving a comment below. Likewise, if we missed anything, let us know!
And above all, we wish you the very best of luck with life as a digital nomad because remember, it's just you, your laptop, and the entire world (plus all the gear on this list).
---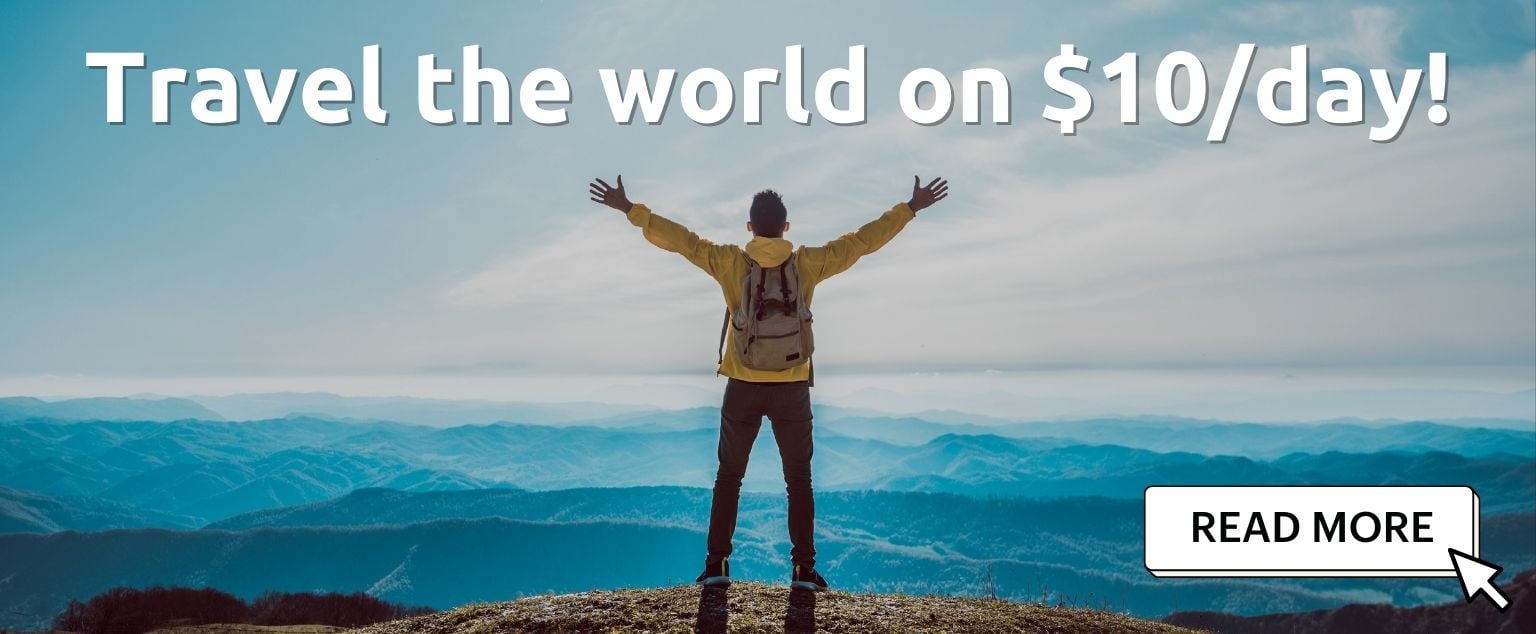 And for transparency's sake, please know that some of the links in our content are affiliate links. That means that if you book your accommodation, buy your gear, or sort your insurance through our link, we earn a small commission (at no extra cost to you). That said, we only link to the gear we trust and never recommend services we don't believe are up to scratch. Again, thank you!