When it comes to the ideal vacation for relaxing, unwinding, disconnecting and having an epic time – you can't do much better than the beach. Whether it's just for the day – or for several days – the beach offers endless opportunities for fun and leisure.
But with all these different opportunities to soak in all that outdoor glory, it can be difficult to know exactly what to pack for the beach. Men and women have different needs, as do families if you're traveling with children. And that's why we're here! We've put together this comprehensive guide to walk you through all of your potential beach packing needs.
In this guide you'll find a list of your beach essentials, a women's and men's beach packing list, a family beach vacation packing list, what to pack for a day trip to the beach, bonus items to pack for some extra beach-time fun, advice on how to stay organized and keep your valuables safe at the beach and other essential safety tips.
By the end, you'll be a beach packing pro so get ready to soak in the relaxing vibes, surf, sun and fun!
Ok then, let's get started!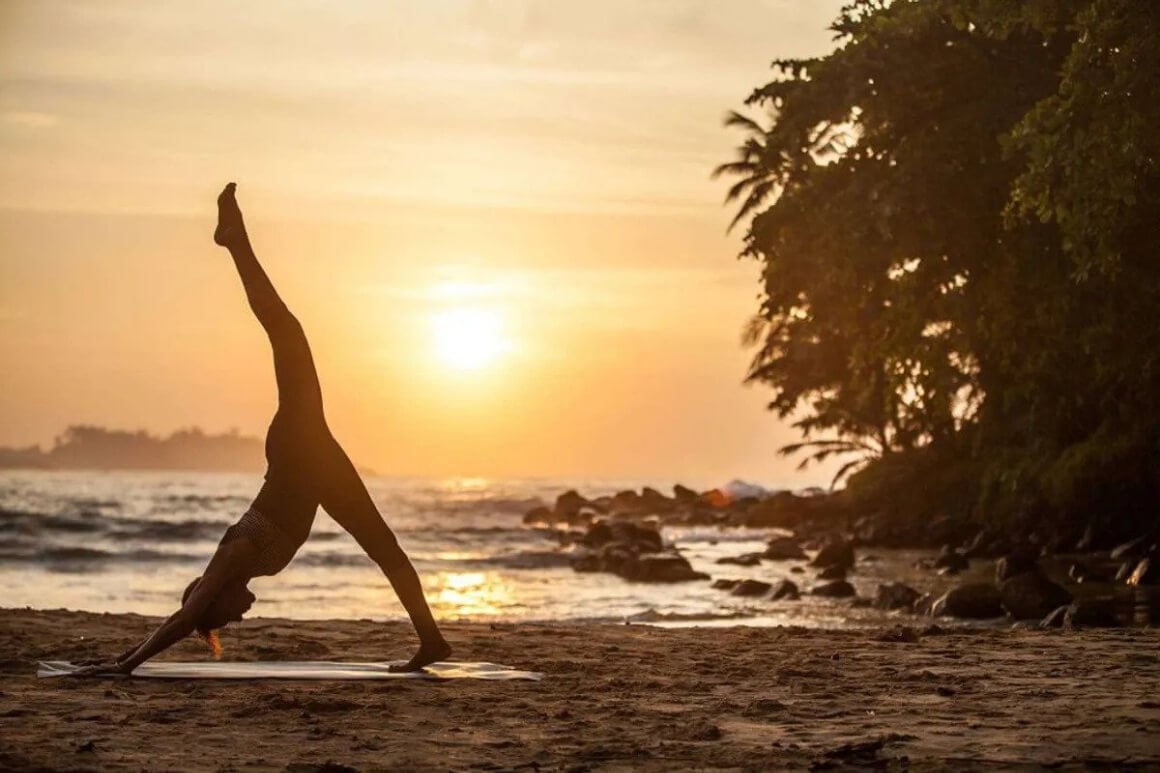 Unlock Our GREATEST Travel Secrets!
Sign up for our newsletter and get the best travel tips delivered right to your inbox.
Beach Essentials
#1 – Beach Blanket
You'll be spending a lot of time lounging around on the sand, so you want a big and quick-drying beach blanket on your beach packing list. The edges of these don't fly up as easily – throwing annoying sand all over you – when the ocean breeze strikes like regular towels do! The extra cushioning adds another layer of comfort for picnics, sunbathing and midday napping. Fold it up into a nice, compact tote for easy packing and transport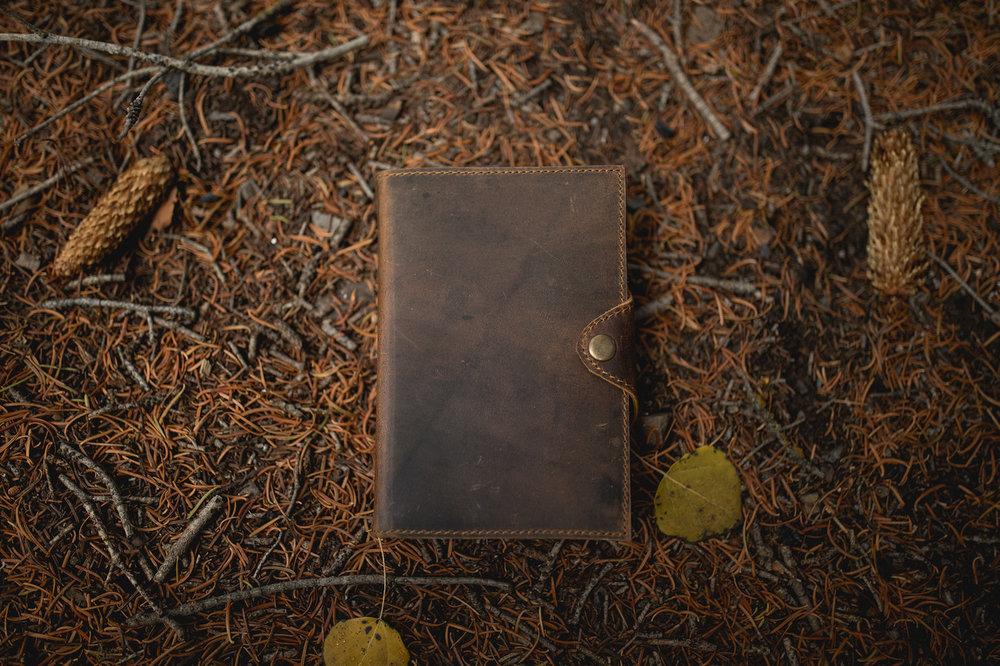 Keeping a journal is one of the best things to do when traveling. The Drifter Leather Journal by Kodiak is our favorite, it works great for digital nomads and organized backpackers and can be used as planner or a dream diary – whatever you want!
Keep on track with your goals, travels and save those precious memories, especially the ones you do not want to share online. This one is bound in beautiful leather so it looks beautiful and will withstand life on the road.
#3 – Abaco Sunglasses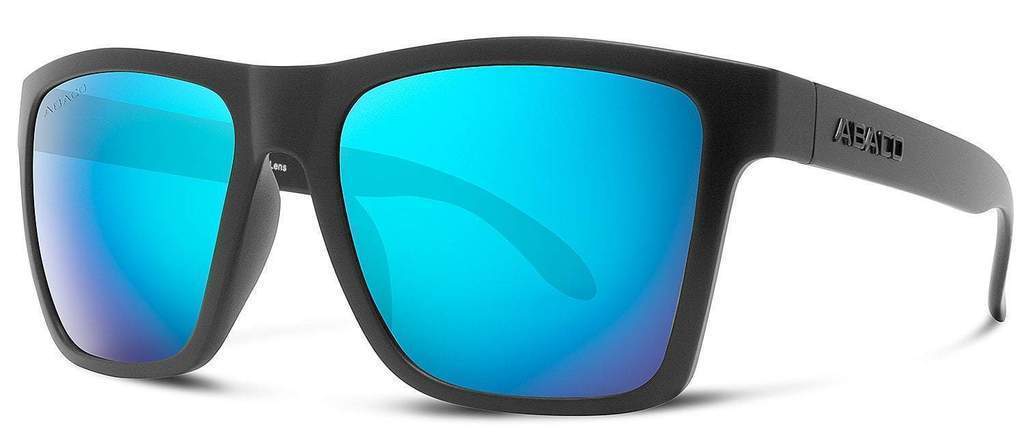 A reliable pair of sunglasses is undoubtedly one of your beach packing essentials. Our favorites are Abaco Polarized Sunglasses because they deliver on quality and style.
They're built tough with triple-layer scratch-resistant lenses and trademarked Adventure-proof Frame Material. You can also customize them with your choice of lens and frame colors to reflect your own style.
#4 – Sun Hat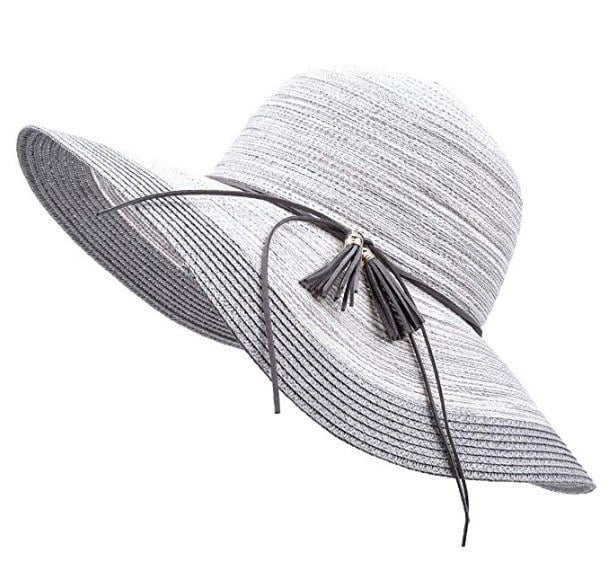 Your face needs extra protection at the beach, even with sunscreen. It's your body's most sensitive area and the most prone to sunburn – and the most noticeable place for premature wrinkles! A protective sun hat is a must-have on your beach packing list. Women get maximum coverage from damaging rays with wide-brim hats – plus look fabulous in pictures. Men also need either a baseball hat to shade the face or a bucket hat for increased face and neck area protection.
#5 – Flip Flops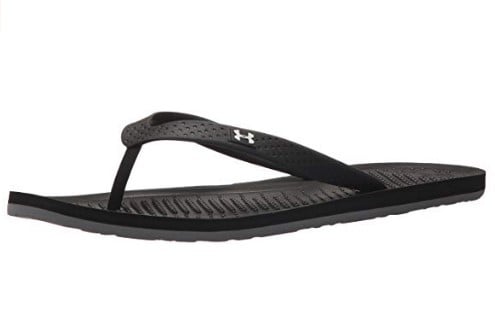 You can be sure that a pair of reliable flip flops are going to be your main beach footwear. For trekking through the hot sand and for slipping wet, sandy feet into – they're always the best way to go. You may even want to bring more than one pair; a less expensive rubber pair and a more fashionable pair – perhaps with leather accents – for other beach activities and outings.
#6 – Grayl Geopress Water Bottle
Spending so much time outdoors under the sun will quickly dehydrate you if you don't drink water regularly throughout the day. It's easier to stay hydrated if you have plenty of cool water readily accessible in an insulated stainless steel bottle, like the Grayl Geopress Water Bottle. Its extra-large 25-ounce size keeps liquid cold for up to 24 hours – which you'll appreciate when you need refreshment.
#7 – Skeletool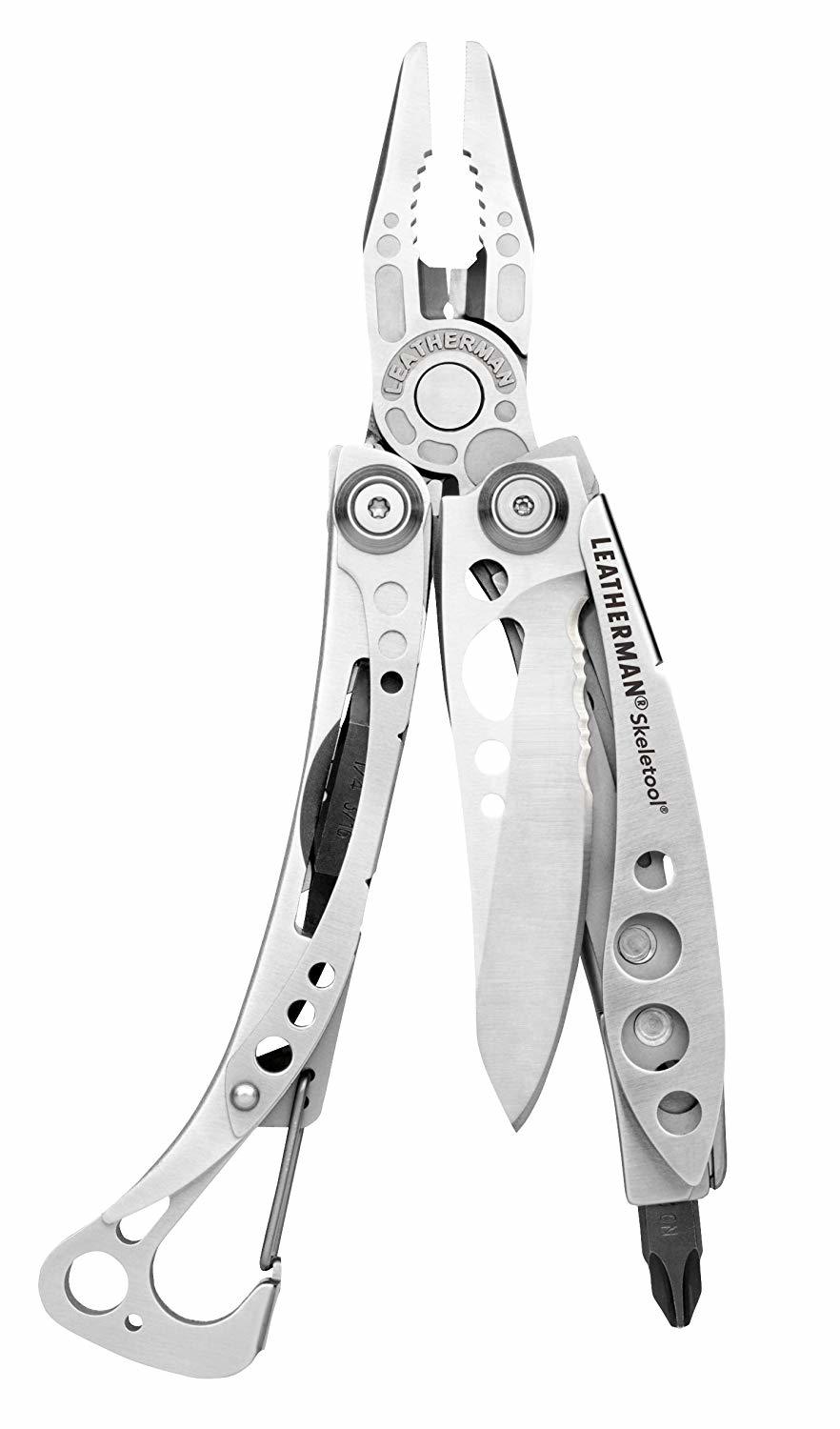 We highly recommend a small multi-tool, like Skeletool, for your beach packing list. They're extremely useful for the outdoors, especially for picnics or if you're camping at the beach. A small knife comes in handy for slicing fruit or bread. If you've ever tried cutting an apple with disposable cutlery – you know how well that goes! Or if you need a bottle opener or a small pair of scissors, it's all right there. They're compact and easy to pack into your bag, too.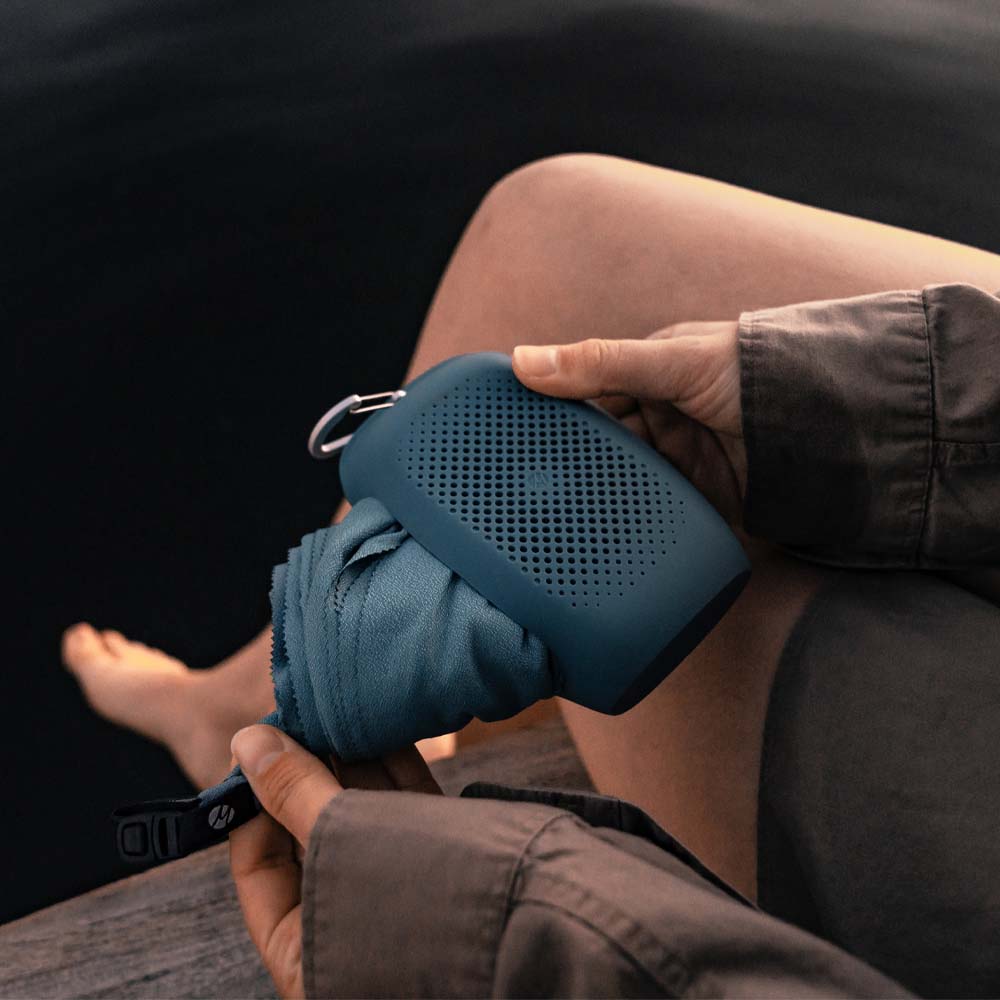 You're at the beach – getting wet comes with the territory! Be sure you have a compact and lightweight Matador Travel Towel on your beach packing checklist. It dries in less than an hour, and its material is anti-bacterial – so forget about having to lug around a heavy and stinky wet towel! And it folds up into the size of a small book – you gotta have it.
#10 – Camera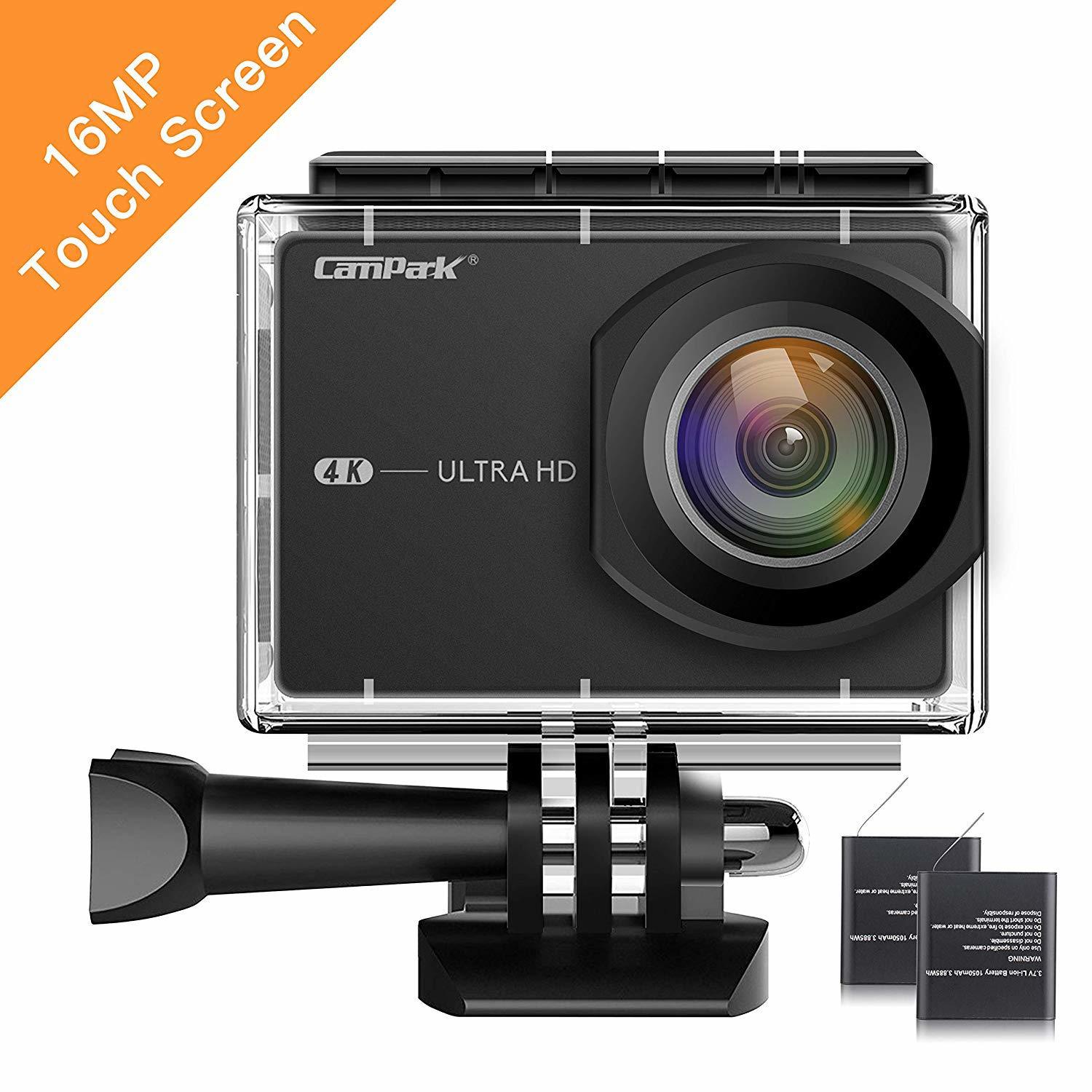 There are certain views you can only find at the beach – like the ocean-lined sunsets, rolling waves crashing and all that fun in the sun. The beach provides the perfect photo-ops for the most frame-worthy photos, so you'll want to capture them in high resolution. Using your cell phone is great for impromptu shots, but also bring a digital camera to dial the quality up a notch. Another great option is a waterproof HD action camera that can really document the water action!
#11 – Protective Cell Phone Pouch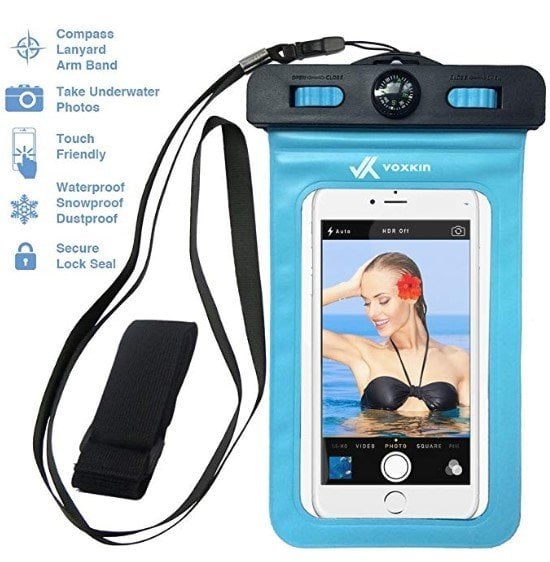 Being constantly surrounded by sand and water, you're putting your cell phone in a very high-risk environment when you choose the beach as your travel destination. Including an inexpensive protective phone holder pouch on your beach vacation checklist could easily save you from the hassle – and cost – of repairing or replacing a damaged phone. It's also waterproof, so feel free to take it into the water for some ocean-surrounded selfies!
#12 – Portable Charger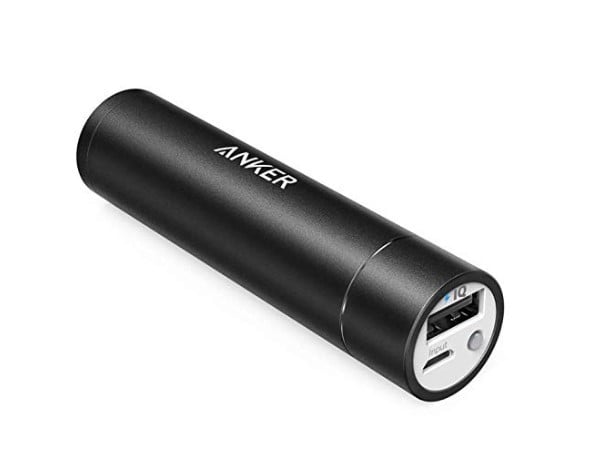 Finding an outlet at the beach isn't exactly probable. And, depending on where your accommodations are, you may not have access to a power source for a long time. Having a portable charger tucked away in your day bag is a smart item for your beach packing list. That way you can keep your electronics charged – including your phone, your e-reader or any other device that accommodates USB charging. It's such an easy way to avoid the bummer of finding yourself with a dead electronic device when you need it!
#13 – Sunscreen
One of your key beach essentials is good-quality sunscreen. You need to make sure you have a broad spectrum kind that will protect your skin from UVA and UVB rays – that not only cause painful sunburns – but are also responsible for skin's premature ageing. Who wants that? We also recommend reef-safe sunscreen that's free of Oxybenzone & Octinoxate – chemicals found in most sunscreens that have been shown to harm the marine ecosystem.
#14 – After-Sun Lotion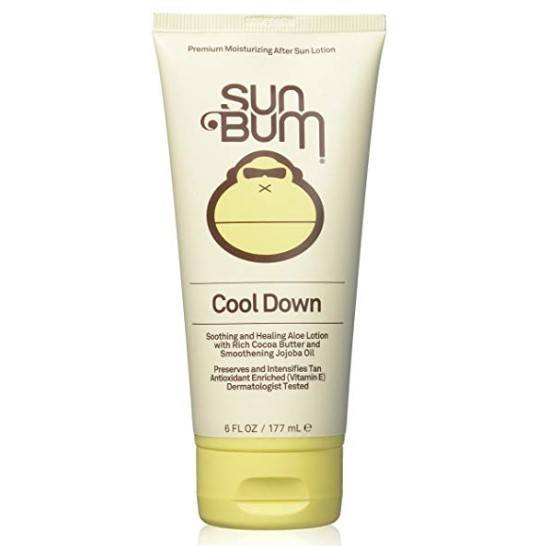 Even without getting a sunburn, a long day out in the sun can take a toll on your skin. It doesn't take long for your skin to feel dry and unhealthy. Rejuvenate and rehydrate your skin with some after-sun lotion; its moisturizing ingredients like cocoa butter, aloe lotion, vitamin E and jojoba oil feel heavenly after a refreshing shower! Also, remoisturizing helps to prevent peeling, so you can preserve that tan as long as possible.
#15 – Mosquito Repellent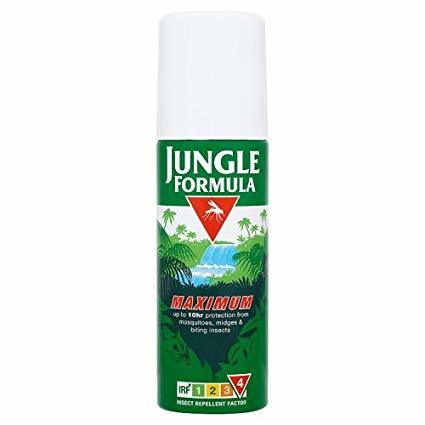 Depending on your beach destination, mosquitoes could be prevalent – they do thrive in warm, wet environments, after all. You want to have potent bug repellant on hand in case you need to ward off their nasty and itchy bites. We like Jungle Formula Maximum Range because it contains 50% DEET for maximum protection and keeps nasty mosquitoes away.
#16 – Lip Balm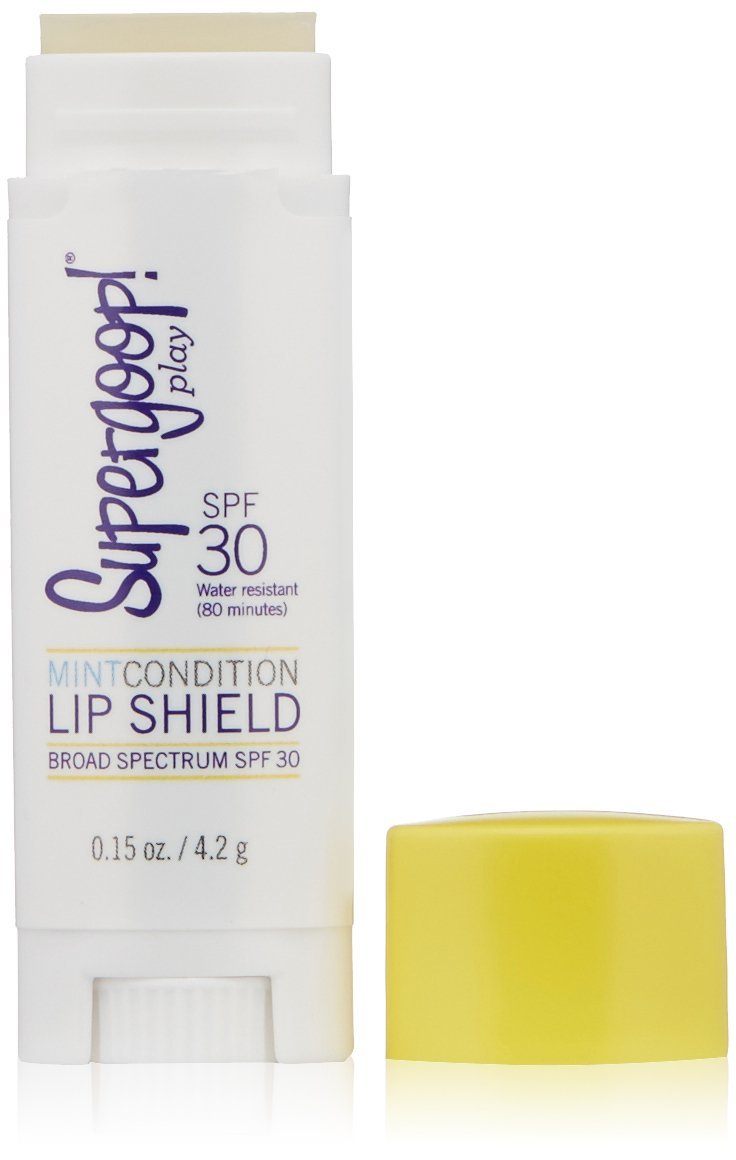 Your lips are another super sensitive area that you need to protect from prolonged sun exposure. Not just to avoid the discomfort of dry, chapped lips but also to safeguard them against the sun's damaging UVA/UVB rays. A good lip balm with SPF needs to be on your beach packing list and is something everyone should use in addition to sunscreen. Keep that pucker moisturized and healthy!
Women's Beach Packing List
Hey, ladies, there are specific items that you should consider adding to your beach vacation checklist, so we've put together this women's beach packing list with you in mind!
Bikini and/or One-Piece
When you're on a beach vacation, you can pretty much count on living in your swimsuit. You'll want at least two swimwear options – so you have one to wear in case one doesn't dry enough overnight. Plus, you'll want to mix up your look in pictures by having different styles of bikinis or one-piece bathing suits – or a mix of both! For more active days, consider bringing a sporty style that offers more support.
Swimsuit Cover Up
For taking a stroll along the beach, grabbing a bite nearby, or just for giving your exposed torso a break from the sun's rays, you'll want to have a swimsuit cover-up on your beach packing list. They're so convenient to throw on and be on the move. They're comfortable and flattering on all body types. They look really stylish too – throw on a wide-brim hat, and you're camera ready!
Leave-In Conditioner
Sun, saltwater and beach air leave your hair dry and lifeless pretty quickly. The best way to keep your hair from always being a tangled mess is to treat it with a leave-in conditioner. You don't want to be blow-drying and dealing with hair styling tools anyway, so spritz on some product and be ready to rock that natural beach hair!
Tanning Oil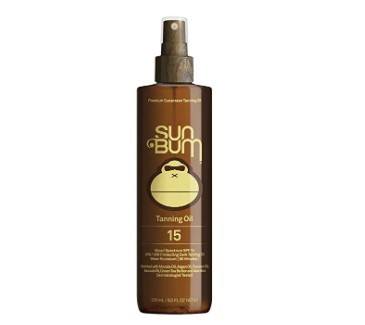 While we don't advocate frying your skin to get that golden tan, we believe that adding an SPF-containing and reef-safe tanning oil product to your beach packing list will allow you to safely achieve a sun-kissed, bronze tone. There's nothing quite like having people know instantly that you've been on a beach vacation just by looking at your freshly-acquired tan. A healthy glow looks good on everyone!
Men's Beach Packing List
Ok, fellas, we've put together this men's beach packing list with some added items specifically for your own beach vacation needs.
Board Shorts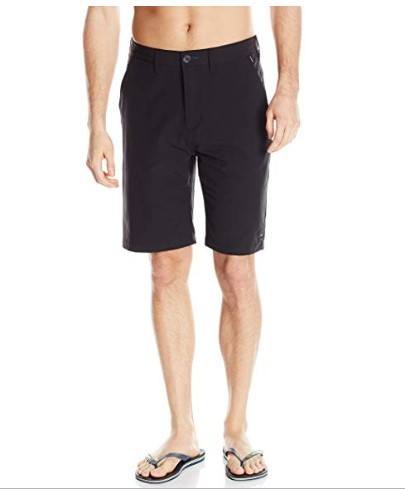 You'll be using board shorts as your main daywear and swimwear – and could possibly be all you wear for your entire trip! So we suggest packing at least 2-3 pairs of board shorts to give you a fresh, dry option to choose every day. Funky, bright colors and patterns are perfectly fine for most beaches – unless you're going somewhere in the world where that's not the norm. It's smart to make hybrid board shorts at least one of the pair you pack for your beach essentials. In case you go out to dinner or somewhere else other than the beach, these are meant to be worn in water or fashionably on dry land.
Rashguard Shirt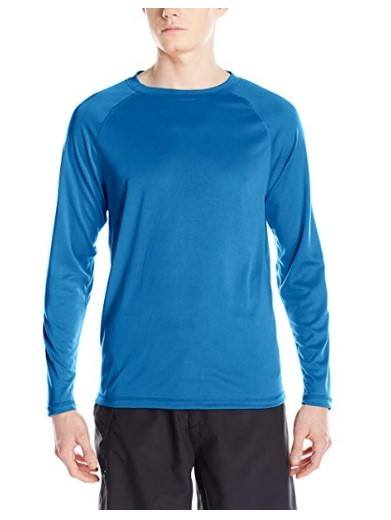 When you're wearing only board shorts all day long, your upper body gets a lot of exposure to the sun's strong rays. We suggest a rashguard shirt as one of the things to bring to the beach for extra sun protection. Because they're so lightweight and breathable, they're also comfortable to wear for sand and water sports – like surfing, swimming, playing beach volleyball or just tossing around a frisbee.
Fashionable Tank Top
There usually isn't much need to dress up on beach-focused vacations, but you'll want some options apart from sports t-shirts to wear with a pair of solid-colored board shorts or casual shorts. Beach-style fashion is a perfect opportunity to show off your tan arms with a tank top that looks fashionable and helps you stay cool in the hot weather! Personally I love the trippy-Psychadelic range that PlazmaLab offers.
Be sure to include one or two of these on your beach packing list.
Family Beach Vacation Packing List
Kid-Friendly Sunscreen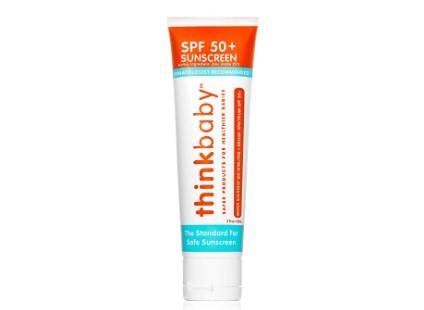 Kid's skin is so sensitive – please be careful about preventing sunburns by applying water-resistant and kid-friendly sunscreen regularly throughout the day. This goes for the whole family, but special attention needs to be given to the little ones, especially because they're constantly running around and jumping in and out of the water. It's best to leave the harsh chemicals found in most regular sunscreens off their skin and opt for a more gentle, hypo-allergenic kind that will protect and nourish.
Kids Hats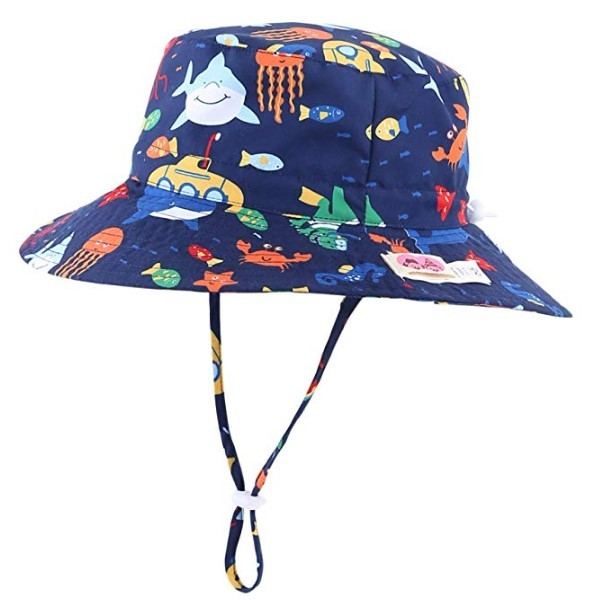 As children sit on the sand for hours, building sandcastles and digging holes, their heads and faces get a lot of direct exposure to the sun's harsh rays. In addition to sunscreen, give the kids extra sun protection with a UPF 50+ kids sun hat. Particularly for infants and toddlers, their scalps are much more sensitive than those of adults and will quickly sunburn without proper coverage.
Water Shoes
Each member of the family will benefit from having a pair of grip-sole water shoes to protect their feet from sharp rocks or shells found at many beaches. Especially if you trek over to explore tide pools or more remote marine areas, you'll want shoes that will stay on your feet and keep everyone from slipping on the wet rocks. Also, for the little ones, kids water shoes stay on better than flip-flop style shoes and will protect their little feet from hot sand while they're running around.
Beach Toy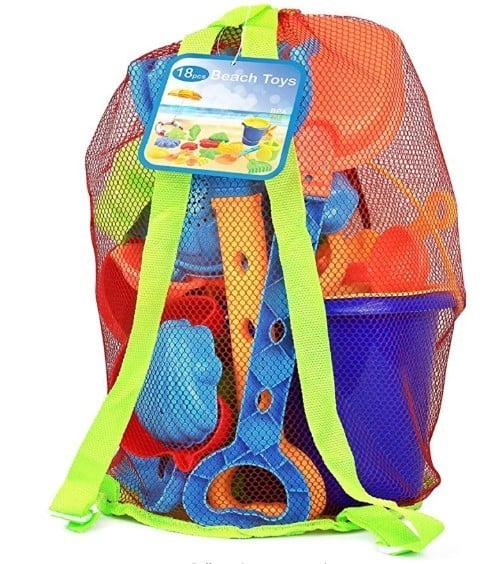 Who wants to build a sandcastle? Most likely, your kids do! And, really, who doesn't? Don't count on your kids staying still for very long, or lounging out on the beach blanket for extended periods of time. You'll want a sand toy play set to give them plenty to play with and keep them entertained. All it takes is a bucket, shovel, and some moulds, and you've got hours worth of sand playtime!
Beach Tent
Apart from having something spacious and comfortable to lay on while at the beach, having a source of shade for necessary breaks from direct sunlight makes for much more pleasant beach days. A portable beach tent is a perfect solution because it provides both of these things in one item – and is big enough to provide shelter for the whole family!
Floaties or Ocean Swimming Accessories
The beach is the world's biggest playground. There's the sand to play on, and of course, the ocean! Be sure to add floaties or swimming accessories to your beach packing list – not only will it provide extra fun for the kiddos, but they provide extra safety should a bigger wave roll through. Of course, you never want to keep your eyes off the kids while they're swimming, but the extra measure adds to your peace of mind.
Sanitizing Wipes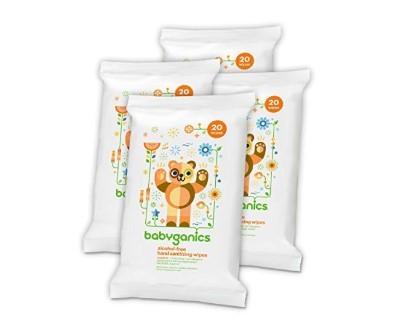 Kids get really dirty at the beach. As they do everywhere, they get their little hands into everything. Making the trek to the nearest beach bathroom to find a sink and soap (if any is even stocked) isn't convenient, so sanitizing wipes should definitely be on your family beach vacation packing list. The whole family needs to clean their hands before digging into those beach snacks.
What to Pack on a Day Trip to the Beach
Foldable Beach Chairs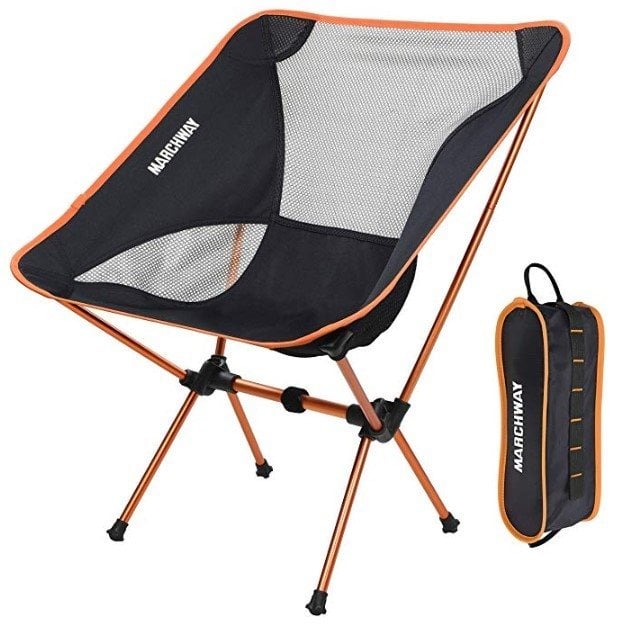 When you want to read, eat your picnic lunch or socialize – sitting upright in a chair is a much more comfortable option to have in addition to your beach blanket. With all the gear you probably already have lightweight foldable beach chairs that collapse down into a tiny 14 x 5" tote that weight only 2 lbs are much more convenient and portable. You'll appreciate that you included them on your list of what to bring to the beach for the day.
Collapsible Cooler
A beach day isn't complete without a cooler full of drinks and food. The best way to keep so many items cool and refreshing is with a collapsible cooler. One like this is perfect because it's spacious enough to hold several cans, fruit, sandwiches – or whatever is on the menu for the day – but collapses down flat for easy packing and portability when not in use.
Beach Umbrella
Being out in the sun and getting your dose of vitamin D is awesome, and natural part of any beach vacation. But, having a source of shade to cool off and get shelter from the sun's rays is a welcome reprieve. A beach umbrella makes a full day at the beach much more bearable and enjoyable, so make sure you include one on your list of what to bring to the beach for the day.
BONUS: Awesome Things to Bring to the Beach
E-reader or Kindle
When you need to pack light, lugging around books is far from ideal. But who doesn't enjoy getting lost in a good book while lounging at the beach? With an e-reader or Kindle, you can download as much reading material as you want and only have to worry about carrying one device that weighs less than 10 ounces! The anti-glare screen is a welcome feature for the bright beach sunshine too.
Waterproof Speaker
Music always improves any ambience – whether you're looking to relax while sunbathing or pump up the energy while playing beach games – a portable waterproof speaker you can play music on through your phone adds instant pleasure. Be sure to include it on your beach packing list, and get it prepped by downloading some awesome beach playlists – set the ultimate beach vacation mood with your favorite tunes.
Beach Games
Relaxing and lounging around is one of the best parts of beach vacations, but there will be times you want to get up and get the blood pumping. Classic beach games are the perfect things to bring to the beach, like paddle ball or a frisbee, for having some fun and getting exercise! Organize an intense game of beach volleyball, and you'll really get a workout!
Body Board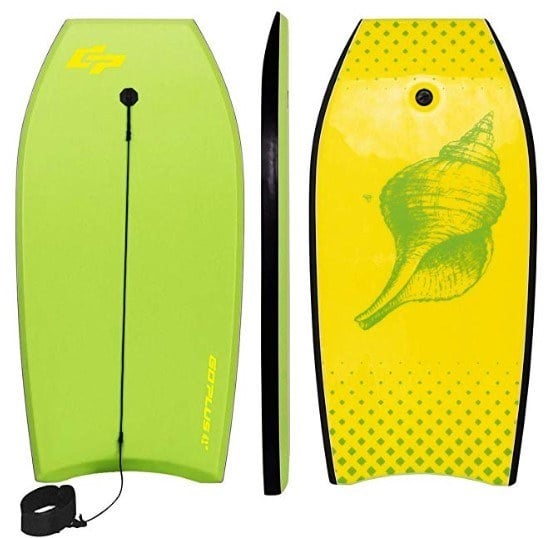 Obviously, the main star of the beach is the ocean. The water is great for cooling off from the heat, but the waves are a serious source of fun! Take advantage of those rolling waves with a small bodyboard that offers hours of entertainment and enjoyment. Kids and adults alike will love it.
What Bags to Take to the Beach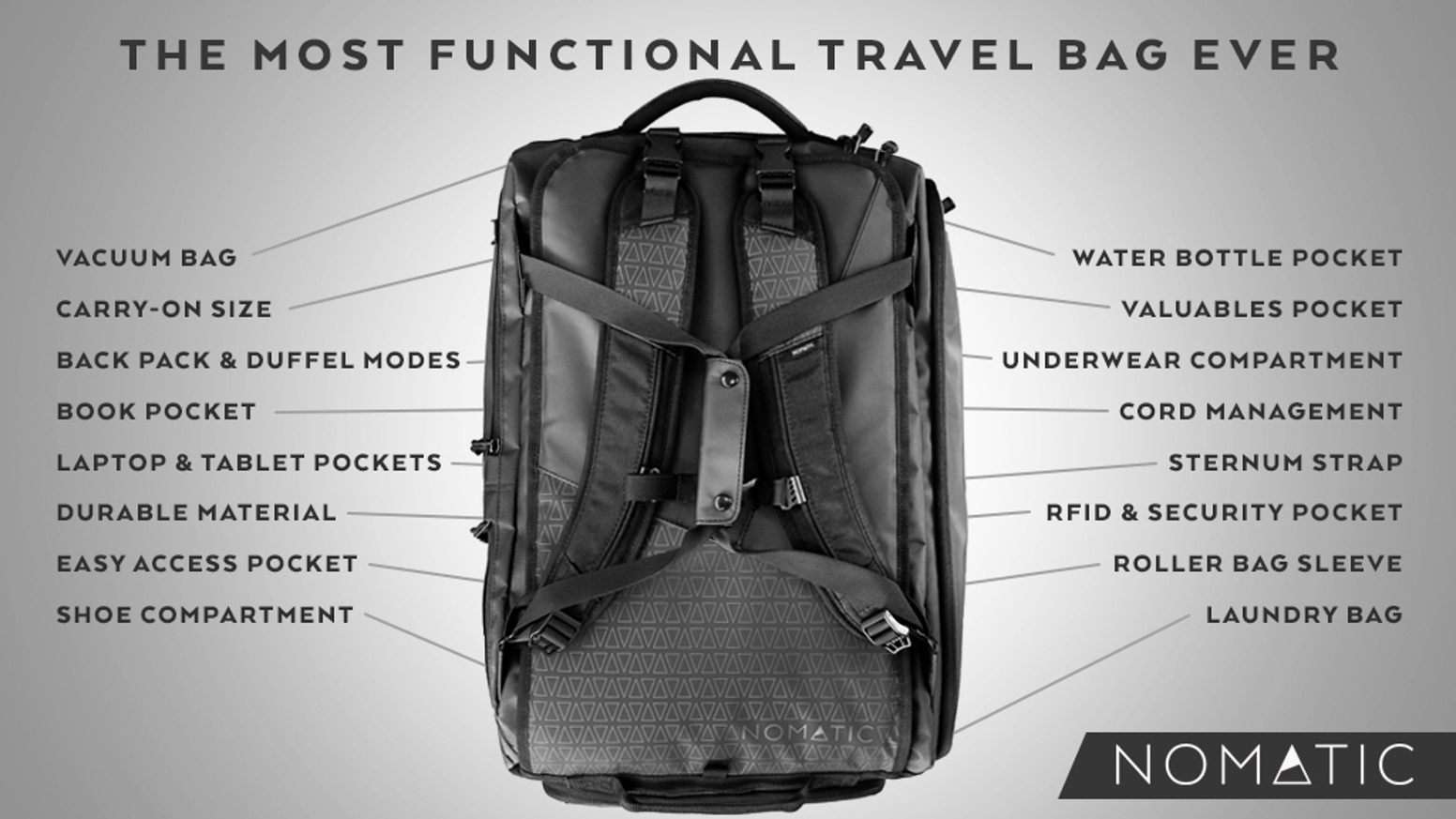 If the beach is your travel destination for a few days – or more – you're going to want a reliable and awesome bag to pack all of your beach must-haves. Spoiler alert: a rolling suitcase is not our top recommendation. But we'll tell you what is: the Nomatic Travel Bag. It's made of waterproof, durable material that's perfect to handle beach air moisture. It's also packed with smart and convenient pockets and compartments that maximize space and allow for easy packing for everything on your beach packing list. To learn more about its awesome functions, read our Nomatic Travel Bag in-depth review.
Multi-purpose Beach and Day Bag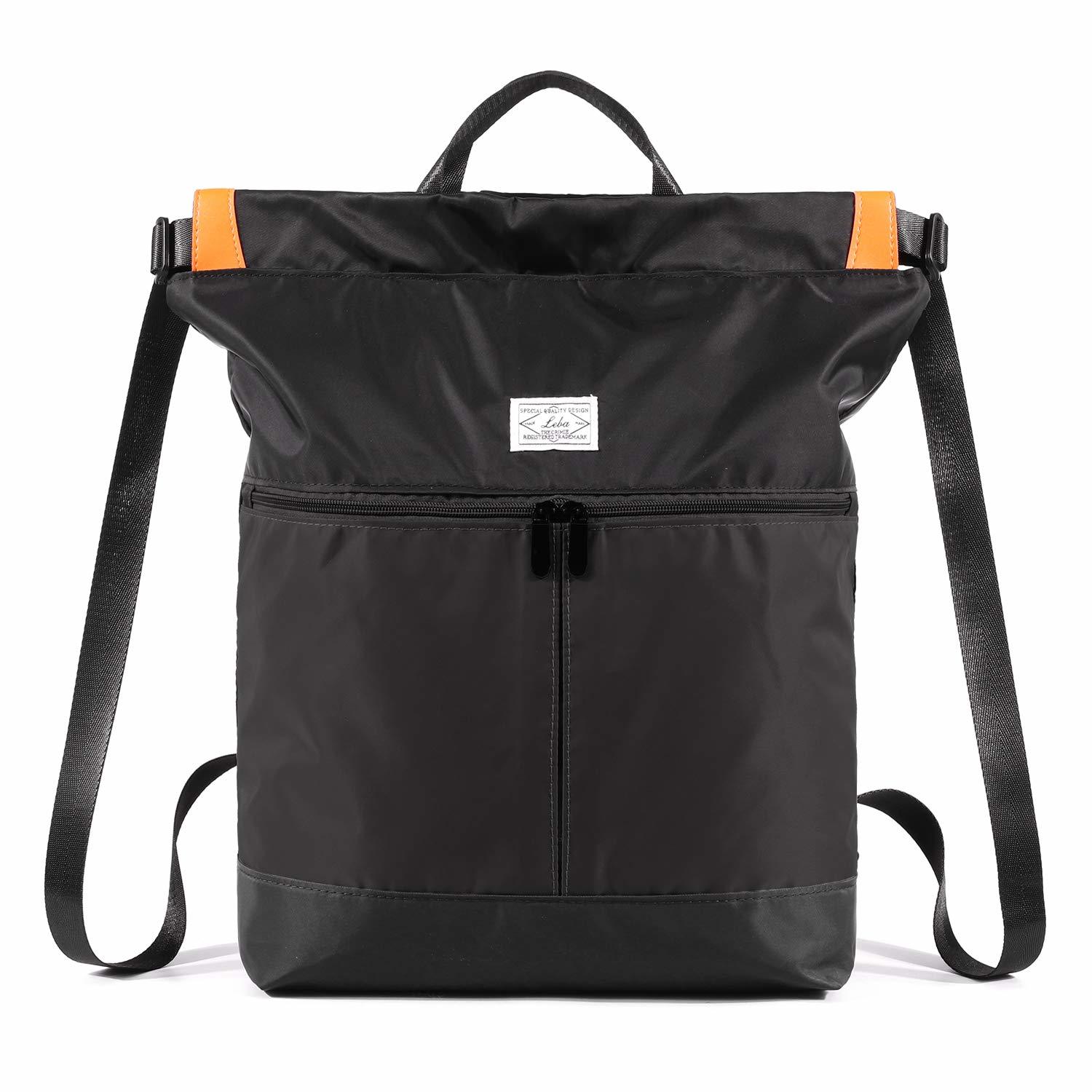 Beach trips require having many daily essentials on hand to get you comfortably through the day. You need a convenient way to carry your camera, phone, sunscreen,travel towel, water bottle, and wallet as one of your beach bags. A water-resistant beach bag will serve you well on the sand, and if you decide to wander off to explore or take a stroll to areas nearby. No need for anything fancy – just something practical and versatile.
Dry Bag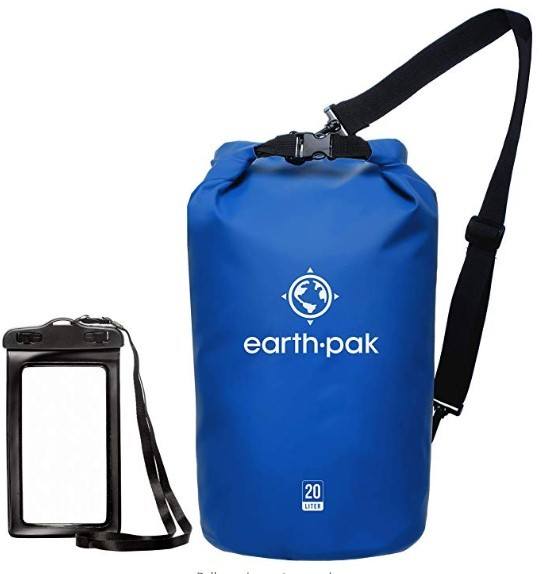 It's pretty easy to get things wet – that you don't want wet – when you're vacationing at the beach. A dry bag stays watertight after it's rolled and sealed, so you can easily pack your wallet, camera, phone, and any other valuables without fear of damaging anything – even if you take it into the ocean. It's also a good idea to pack an extra set of clothes in there if you plan on showering off and changing in the beach facilities to go to dinner or to go out and about straight from the beach.
What to do With Valuables at the Beach
Take valuables with you
If you're leaving your stuff unattended for extended periods of time, your most secure option for keeping your valuables safe is to take them with you – even in the ocean. Or use a wearable fanny pack-style waterproof pouch to store your valuables and sling across your chest or around your waist.
Use a security belt when possible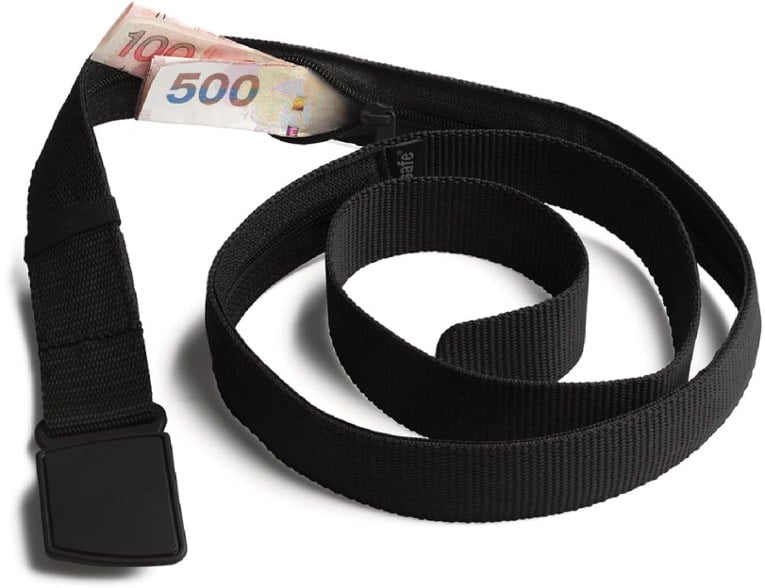 When you're not in your swimwear in areas around the beach, a safety accessory like the Pacsafe Money Belt is a smart and subtle way to go. You can hide your cash in a zipper pocket that's hidden inside but otherwise looks like an everyday fashion belt from the outside.
Have travelers insurance
ALWAYS sort out your backpacker insurance before your trip. There's plenty to choose from in that department, but a good place to start is Safety Wing.
They offer month-to-month payments, no lock-in contracts, and require absolutely no itineraries: that's the exact kind of insurance long-term travellers and digital nomads need.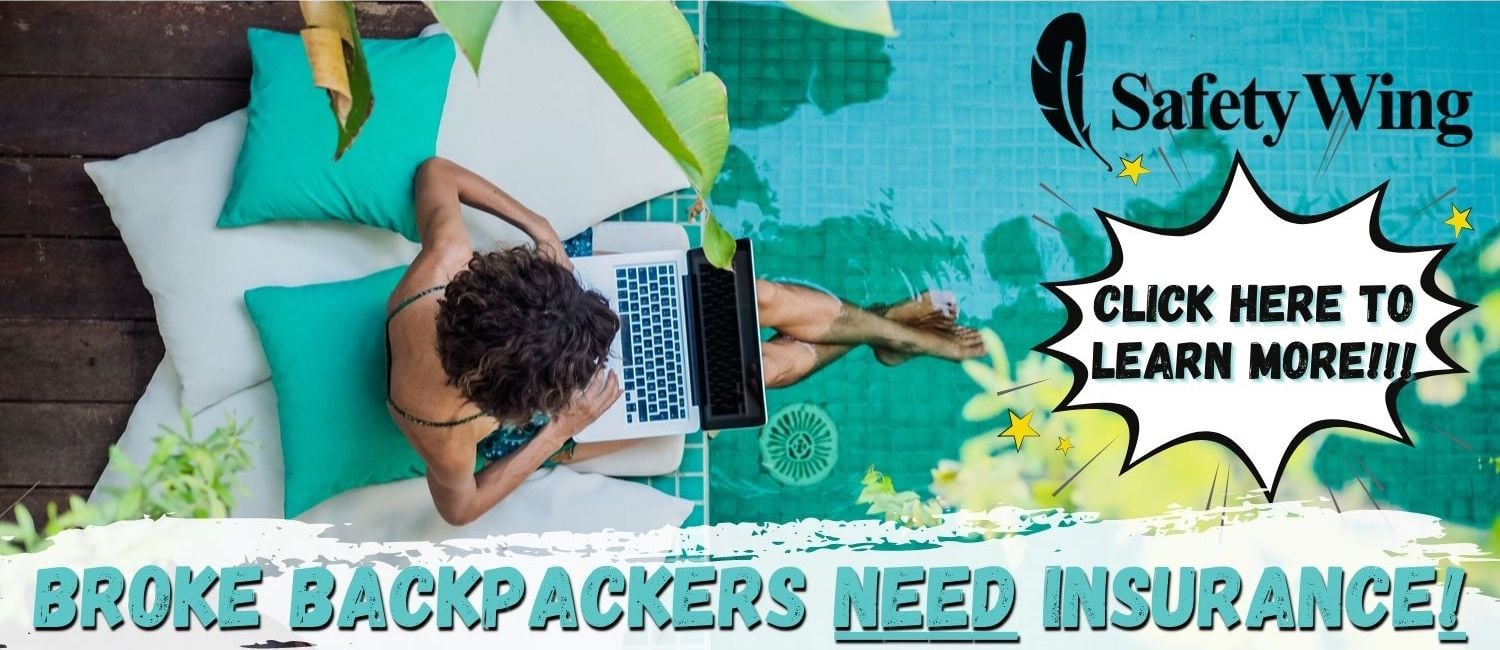 SafetyWing is cheap, easy, and admin-free: just sign up lickety-split so you can get back to it!
Click the button below to learn more about SafetyWing's setup or read our insider review for the full tasty scoop.
Essential Beach Tips
Beaches are fun and amazing – whether you're a kid, an adult or a dog! But there are essential beach tips to follow in order to keep your beach time as safe and enjoyable as it can be.
No matter which spectacular tropical island place you're vacationing in, stay safe!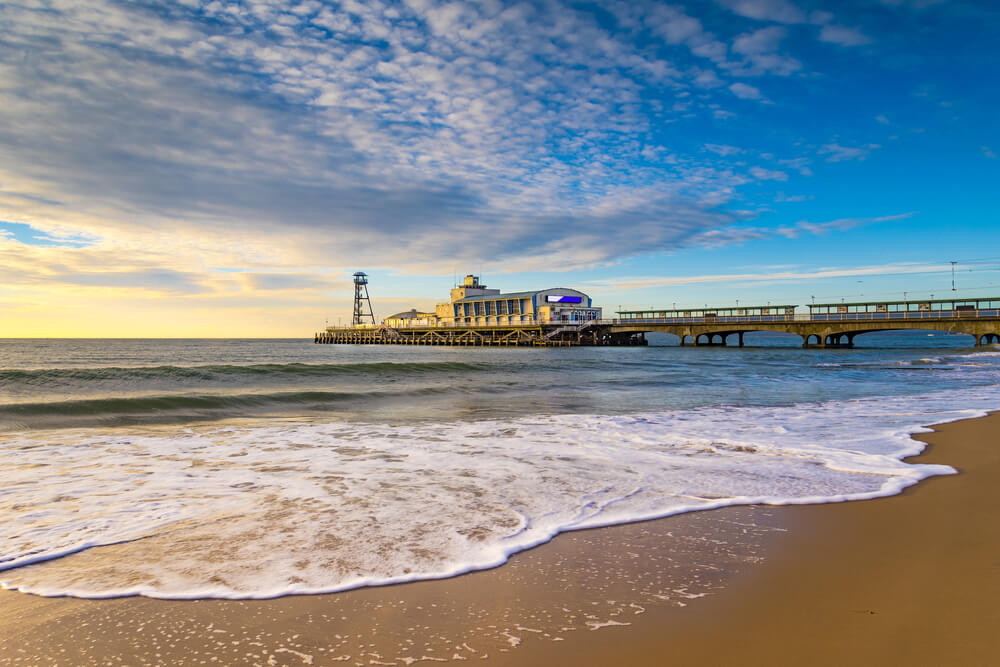 Stay hydrated
We can't emphasize this enough. You will get dehydrated quickly, and it can lead to dangerous consequences. Please keep your water bottle filled and drink often.
Reapply sunscreen
Too many hours under the sun under damaging rays is bad for your skin and your health. Don't just apply sunscreen in the morning and call it a day. Be sure to reapply every few hours to protect yourself.
Take heed to lifeguard surf/tide warnings
As fun as the ocean is, it can also be very dangerous. Changes in surf and tide can happen quickly, and dangers such as rip currents are things we can't see. Check swimming conditions ahead of time, and definitely be mindful of any lifeguard safety warnings and signs before you enter the water.
Always keep an eye on your party
Whether or not every member of your group is an excellent swimmer, always keep an eye on each other. The ocean is an immense power of nature and can be unpredictable. Especially with children, be aware of where they are at all times and stay safely within quick access.

Our GREATEST Travel Secrets…
Pop your email here & get the original Broke Backpacker Bible for FREE.
Final Thoughts on What to Take to the Beach
That's it, friends – you're ready to hit the beach! You now know everything you need for your ultimate beach packing list. We've covered all beach scenarios with details on your top beach essentials, beach bags you'll need and want, and special packing lists for women, men and for families. We've also included some suggestions for how to keep your valuables safe at the beach and essential beach safety tips to make sure that your trip is nothing but fun.
So now it's time to start getting those beach must-haves organized and packed, and you're ready for some serious fun in the sun!
---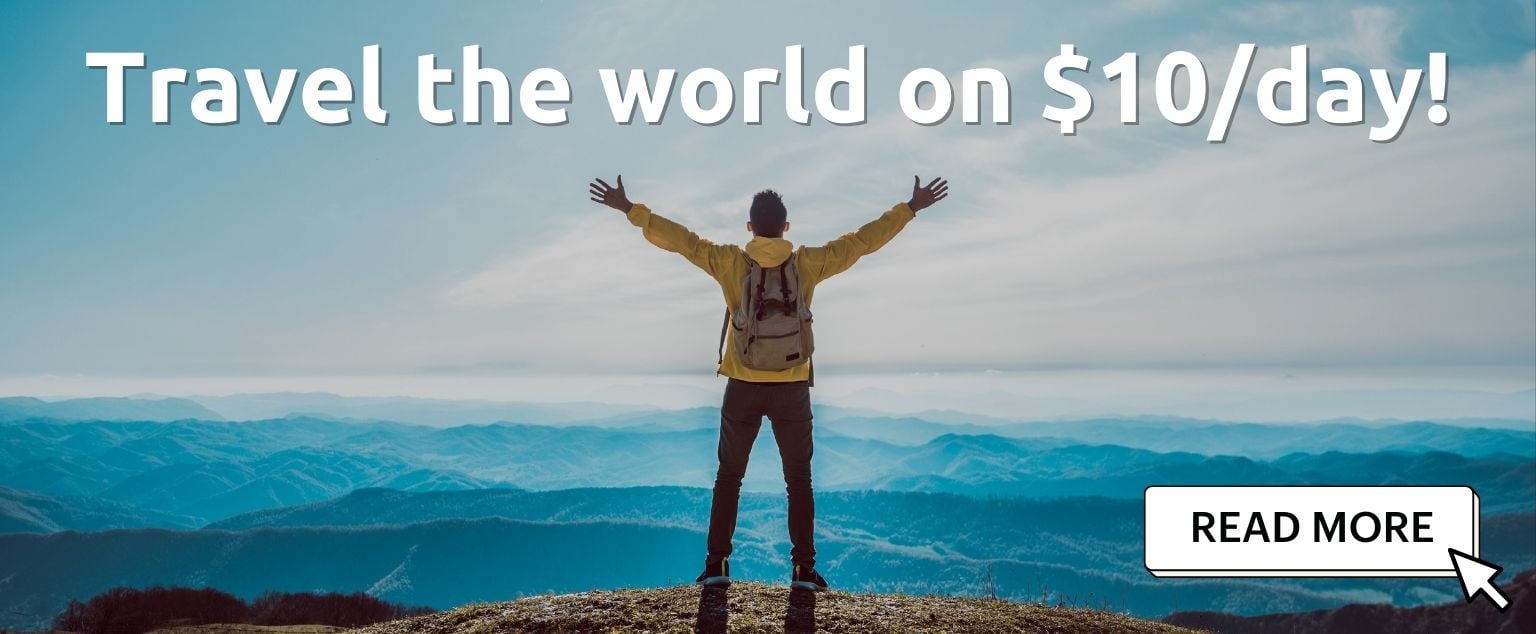 And for transparency's sake, please know that some of the links in our content are affiliate links. That means that if you book your accommodation, buy your gear, or sort your insurance through our link, we earn a small commission (at no extra cost to you). That said, we only link to the gear we trust and never recommend services we don't believe are up to scratch. Again, thank you!