A great trip is all about the details, and this is one I hate! Your boarding pass always picks the worst time to disappear, especially if it's crammed into one of 50 different side compartments in a rush to get through security.
I always like to wear my heaviest clothing through the airport to save luggage space, which generally means a lot of pockets. I got sick of searching through every nook and cranny of my raincoat and day bag every time I had to show a travel document or pay for a coffee, so I strapped the essentials to my waist and took off a new traveller. Life-changing I tell ya!
The best travel purses turn you from a frantic pedestrian into a prepared thespian, beating TSA records and sitting down at your destination without breaking a sweat. Whether you are shopping for your daily commute or a backpacking adventure, keeping your shit together (physically and mentally) is easy with a travel purse!
Full of handy pockets (more pockets!) and surprising features, travel purses can function as carry-on bags, day packs, wallets, and more. All these travel purses are all carry-on friendly and easy to throw over one shoulder or have just in your hand.
Heading on an adventure these days means jumping through more hoops than a toddler on a sugar high! From check-in to take off you've got to present enough bits of paperwork to destroy a small forest! Let alone the amount of caffeine this process requires to get through! So, there's a fair bit of juggling passports, visas, health forms and credit cards going on before you can finally sit back in your seat and relax!
So, what's the solution? With some planning, a decent travel purse will keep everything you need organised, safe and close at hand. When you hit the road you want to be travelling with the least amount of bulk as possible whilst having your essentials exactly where you need them without making them vulnerable.
So what exactly makes a purse built for travel? Any purse can be called a travel purse, but only certain features truly make your travel days easier.
You'll want to have a storage area for important paperwork and documents, to work as a wallet and also somewhere to safely keep your phone too. Travel purses also come in different shapes, sizes and wearability. Some are pretty minimal just for the essentials whilst others can double as a carry on bag and hold extra items like a compact camera and an iPad. Some are over the shoulder bags or cross-body bags whilst other purses are designed to be able to fit in a pocket or a larger bag.
Above all else, any quality travel purse is built to last for thousands of miles.
We searched far and wide for travel purses that are uniquely capable of holding the essentials without adding too much weight and bulk to your setup. So let's get down to business and find the perfect purse for travel for you.
Quick Answers: What Are The Best Travel Purses?
Pacsafe Go Anti Theft Purse
Kodiak Leather Purse
Kodiak Leather Purse
Leather Purse
> $$
> Zippered exterior pocket
> Heavy-duty nylon liner
Mahi Leather Classic Vegan Purse
Mahi Leather Classic Vegan Purse
The Classic Purse (Vegan)
> $
> Eco-friendly travel ensemble
> Waterproof lining and YKK zippers
Harber London Crossbody
Harber London Crossbody
Crossbody Bags
> $$$
> More extensive travel arsenal
> Enthusiastic metal buckle
Harber London iPad Sleeve
Harber London iPad Sleeve
Ipad Sleeve
> $$
> Space for an additional keyboard, stylus
> Ability to fold into a stand
The Best Travel Purses That Money Can Buy
Before you spend your hard earn cash, you've got to find the perfect place to store it right! The great thing about these travel purses is that they can double as a daily carry for your essential items as well as organising your important documents on those busy and stressful travel days.
We've scoured the market to find the most durable, sustainable, high tech, and good looking travel purses on today's market. So, it's up to you to decide which one will serve as your man bag! Let's take a took and see if you can find the best vacation purse for your trip.
Ladies & Gents, It's Time to Step Your GEAR Game Up. 😉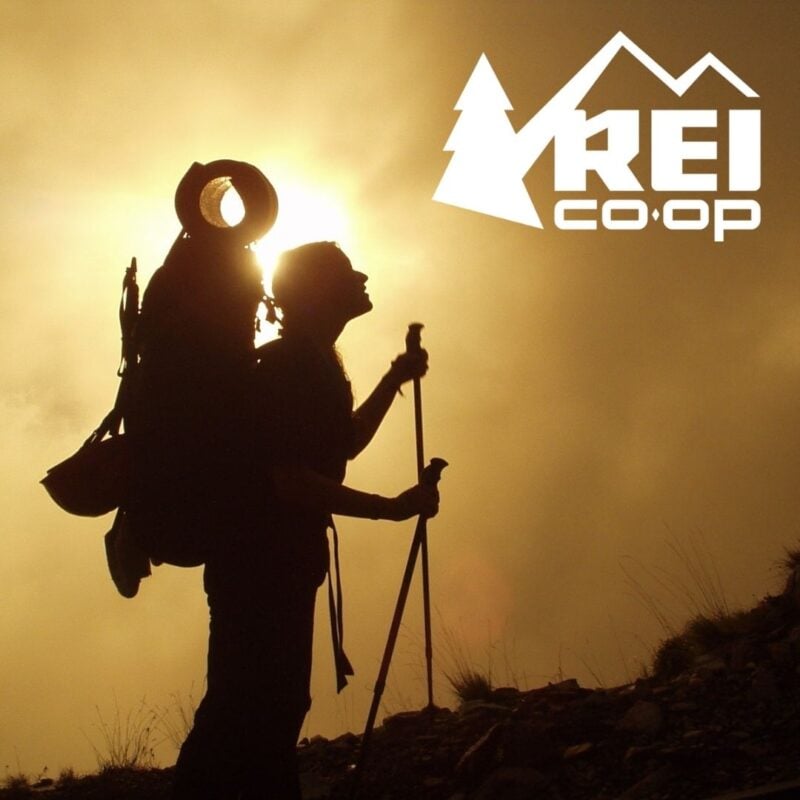 REI is one of America's biggest and most-loved outdoor gear retailers.
Now, for just $30, get a lifetime membership that entitles you to 10% OFF on most items, access to their trade-in scheme and discount rentals.
Join REI Today!
Now we all know that travelling can be a magical and mind-altering experience, but let's also not be naive and forget that travelling around the world with a heap of cash, expensive phones and western passports doesn't make us a target. "what is the best purse to use when traveling?" Well, it's the one that keeps your gear the safest for us!
Let them come. Slasher and dasher, the evil twins of prancer and vixen, frequent every city south of the North Pole and they can be an absolute nightmare when it comes to your trip. Protect your hard-earned gear with a slash-proof travel purse that has plenty of tricks up its sleeve and keeps those pickpockets in places like Rome, at bay!
This compact crossbody bag has enough storage for things like a small camera and a tablet alongside your documents, so it's great not just for transiting through an airport but for those days out exploring too. Instead of hiding your stuff under your shirt and being all uncomfortable and fumbling around, with the Pacsafe slash-proof bag and shoulder strap, you can be confident to wander around with your gear in a convenient location.
Pacsafe have nailed the practical, rugged, and quality categories to bring home a theft-proof purse that fits into any adventure and also look pretty swish at the same time, especially in the coastal blue and yellow colourway which is a personal favourite.
If you're travelling with a larger camera and laptop and are looking for something just as secure but with a bit more storage, why not check out the Pacsafe Venturesafe X 12L backpack as well.
Our team loved this bag and felt it was the perfect travel purse for keeping your stuff safe, especially in high-risk areas. They loved that they could throw inside all their valuables, including a small camera, and walk around with absolute confidence that they were safe. They also felt that the bag still looked pretty good considering all the wild and crazy features packed into it!
From the largest backpacking bags to itsy bitsy bum backs (fanny packs for the Americans), Osprey makes the best in the business. It's a company we've trusted to keep our gear safe and organised on many trips. So what you get here with this travel purse is a take on the concept from a serious and well-respected adventure company and with that comes their lifetime guarantee.
Another bonus is that no animals were harmed in the making of this vegan zip pouch and instead it uses recycled plastic to create this miniature masterpiece, so great for the environment too. Don't expect to fit an overnight flight's worth of necessities inside the Arcane pouch, in fact, it's pretty minimalistic. You'll find space for your travel documents, charging cords, headphones, phone and keys, as well as efficient credit card storage.
The nice thing is that it comes in a few different sizes so you can shuffle through and find the perfect version to suit your needs and travel style.
Are you a vegan traveller looking for other great cruelty-free products for your trip? Check out our rundown of the best vegan backpacks.
Our team loved that this purse was pretty minimalist and low-key, for them it meant they could fit in all they needed without overpacking and carrying more than was necessary. They loved how flat this thing was due to it's minimalist design and so how easily it could fit into a pocket or compartment of their bag without bulking it out.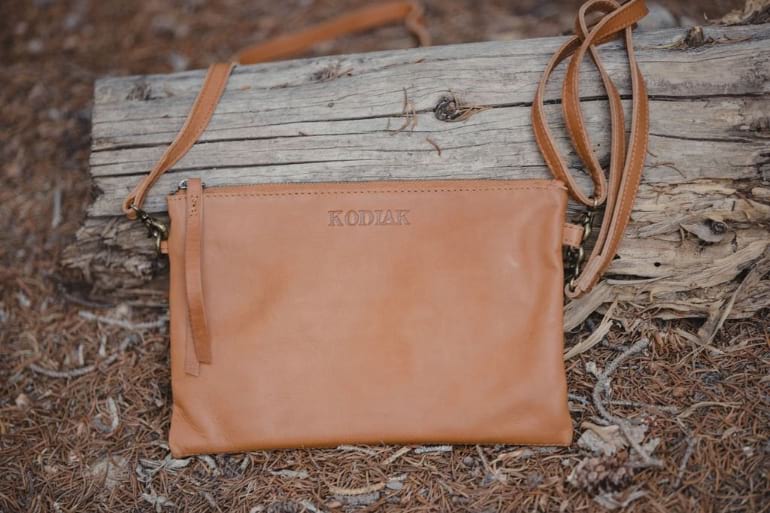 This leather travel purse puts on a masterclass of long-lasting efficiency right by your side and is the smallest bag in the Koyuk collection. The three straps balance out the load and mean despite them being pretty thin, they're still super comfy even when the bag is fully laden. The stylish look also means it's a travel purse you can bring out with you even when you're dressed up and it won't look out of place.
There's a convenient zippered exterior pocket at the front, this comes in super handy when you need to grab something quickly like spare change or mints. The large maincompartment has an additionalheavy-duty nylon liner giving your gear inside an extra layer of protection from the elements as well as from scratching. There are also 4 cardholder slots too for easy access without having to get your wallet out.
Synthetic materials are bridging the gap, but nothing lasts longer than leather. This Kodiak clutch could be the last travel purse you ever have to shop for. The top-grain grows a personality by bending, creasing and subtly shifting colours over time.
If you're err, into leather, then check out the selection of leather travel bags on offer and see which one suits your style best.
Our team felt this was the best traveling purse for those wanting something lowkey but with a surprising amount of storage space whilst looking pretty fly! They loved that it had that traditional purse look and feel to it, which combined with the leather material made it feel like something they could take out for a fancy meal at night and exploring a new city during the day.

Do You Want to Travel FOREVER??
Pop your email in below to get a FREE copy of 'How to Travel the World on $10 a Day!'.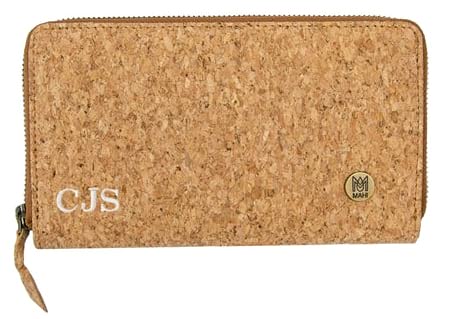 If you're looking for something super minimal and compact enough to fit the essentials without taking up too much space, theMahi Mahi cork purse might just be the one. This pocket-sized vegan offering functions more like a traditional purse or wallet and can easily be thrown inside a larger bag or even be used every day as your main wallet.
What is really unique about this purse is the materials it's made from. With a cork exterior, it's not only a head-turner but it's a sustainable and vegan material. Don't worry though, because on the inside there is a waterproof material lining it so all your gear will stay safe whatever the weather.
For such a small offering there's plenty of organisation inside, with three pockets and five compartments, you'll never be left digging through your wallet again!
Mahi has cork day bags and luggage that can work alongside this vegan purse to present an eco-friendly travel ensemble capable of taking a beating. You can also give this bag a personal touch with a custom monogram. Each option is handmade to order and built to last.
If you're into the style of theMahi Mahi but you're looking for something a bit different, check out the selection of travel wallets on offer too as they offer some similar features in a smaller size.
Our team loved this wallet style purse and how low profile it is and how easily that meant it fit inside their bags or even smaller cross body packs. They loved the unique cork material which they found to be durable and hard wearing as well as looking stylish. The inner zippered sections and card slots were also a stand out feature for organisation too.
#5 Harber London Crossbody – Crossbody Bag
Let's be honest, we all wanna look stylish when we're getting about and travel purses should we say, just sometimes ain't it when you're trying to have a bit of swag. In fact, many of them can look a bit geeky and we're not about that! But who says style and function can't come together?!
Whether you're getting about around town or crossing continents on an intrepid adventure, this Harber bag has you covered for all eventualities! With its stylish brown leather interior, this versatile bag won't look out of place wherever you take it.
But it's not style over substance either. There is enough room to fit your passports, documents, notebooks, phone, headphones and wallet easily in here and with the wide but soft strap it all sits on your body comfortably and within easy access. It's a great accessory to add to your travel pack as it doesn't take up any unnecessary room for the versatility it offers.
It's the perfect grab bag for a day or night out when you don't need to drag along 20l worth of gear! It doesn't just look the part either, with the hardwearing leather finish and the tough metal buckle, thishardworking bag is ready to sit by your side for decades.
If you fancy yourself as a bit of a stylish icon when you're on the road and you're looking for some extra special gear, then check out the extensive line of Harber travel gear on offer.
Our team felt this was the best small travel purse for those wanting to look super stylish on the road. They felt the cross-body style was both comfortable and added an extra sense of security. They loved the size and felt it was perfect for keeping their essentials without becoming heavy.
The best present of all… is CONVENIENCE!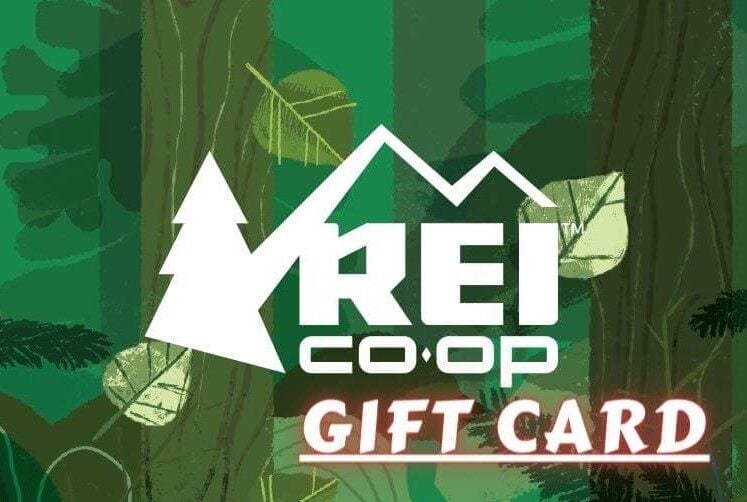 Now, you could spend a fat chunk of $$$ on the WRONG present for someone. Wrong size hiking boots, wrong fit backpack, wrong shape sleeping bag… As any adventurer will tell you, gear is a personal choice.
So give the adventurer in your life the gift of convenience: buy them an REI Co-op gift card! REI is The Broke Backpacker's retailer of choice for ALL things outdoors, and an REI gift card is the perfect present you can buy from them. And then you won't have to keep the receipt. 😉
Buy on REI!
#6 Harber London iPad Sleeve – Ipad Sleeve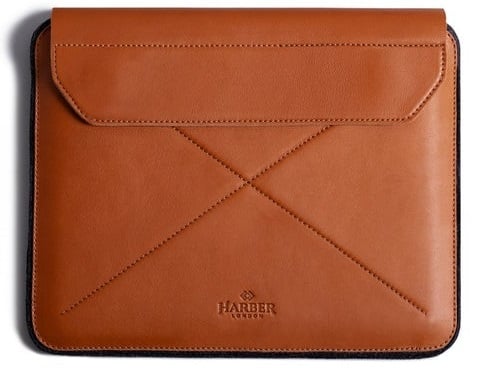 Hey, we did say Harber had an extensive collection and here's another one for you! It can be tempting to bring along the laptop but why not give it a rest, pack light and instead bring along an iPad or tablet so you can sit back and focus on some cocktails at sunset rather than emails!
With space for an additional keyboard, stylus, and the ability to fold into a stand, your sleeve will mean it's a great compromise for lightweight travellers looking to escape the office whilst still having the ability to check in here and there when needed.
There is no such thing as too much protection for your expensive electronic equipment. The stylish but functional design of the sleeve means that you can either chuck it in a larger bag or carry it around on its own without worrying about dropping it! The hardwearing and weather-resistant leather exterior also means it's protected from a light shower and the woollen interior is scratch-free.
Even though it's primarily an iPad sleeve, the generous space of the interior means that you can easily slip inside a passport and documents whilst travelling through the airport.
Our team loved this purse for professional use when you need to carry your laptop plus a few extra items on a business trip, commuting or between buildings at work. They found the materials not only to be stylish and good-looking but durable and great at protecting their gear too. They felt the purse was great on it's own or combined with a larger bag for extra protection.
Still bringing your laptop? Check out the best laptop backpacks for travel instead!

Our GREATEST Travel Secrets…
Pop your email here & get the original Broke Backpacker Bible for FREE.
Final Thoughts on The Best Travel Purses
From glorified wallets to full-on satchels, you just got an inside look at the best handbags for day-to-day wear as well as the best travel purse for international travel. Whatever you've got planned, these purses will make sure all your important documents stay safe and organised!
As you can see from the broad spectrum of choices on this list, we've got more purse styles to choose from than Harrods! That means your perfect bag is somewhere out there, just waiting for you to come along and rescue it from travel obscurity! Do the right thing man!!
Take this list and cross-reference these purse options with your plans. Need something pretty versatile that can accompany you not only on a night out but also on the red eye the next morning? Or are you a pretty minimalist traveller looking for the most compact way to keep all your shit organised? Maybe you're just a hardcore traveller who just wants to make sure your passport doesn't get nicked! Well, there's some great travel purses for every need here.
Pairing up your travel purse with a day bag like the Aer Tech Pack 2 and a larger backpack or suitcase, or even as a complement to one-bag travel, is a great way to get the most out of your setup. These specific travel tools aren't made to be stuffed full or to serve as your only bag for an entire trip, but as an ideal way to keep your passport, wallet and documents organised, safe and handy whilst travelling.
Hopefully, you'll find the right bag from this list of best travel purses for 2022 that will keep the crucial things handy and help your trip set off without a hitch. You'll be sipping Champaign and watching movies at 32,000 ft before you know it!
Need more ideas? Check out the best travel organisers too.
---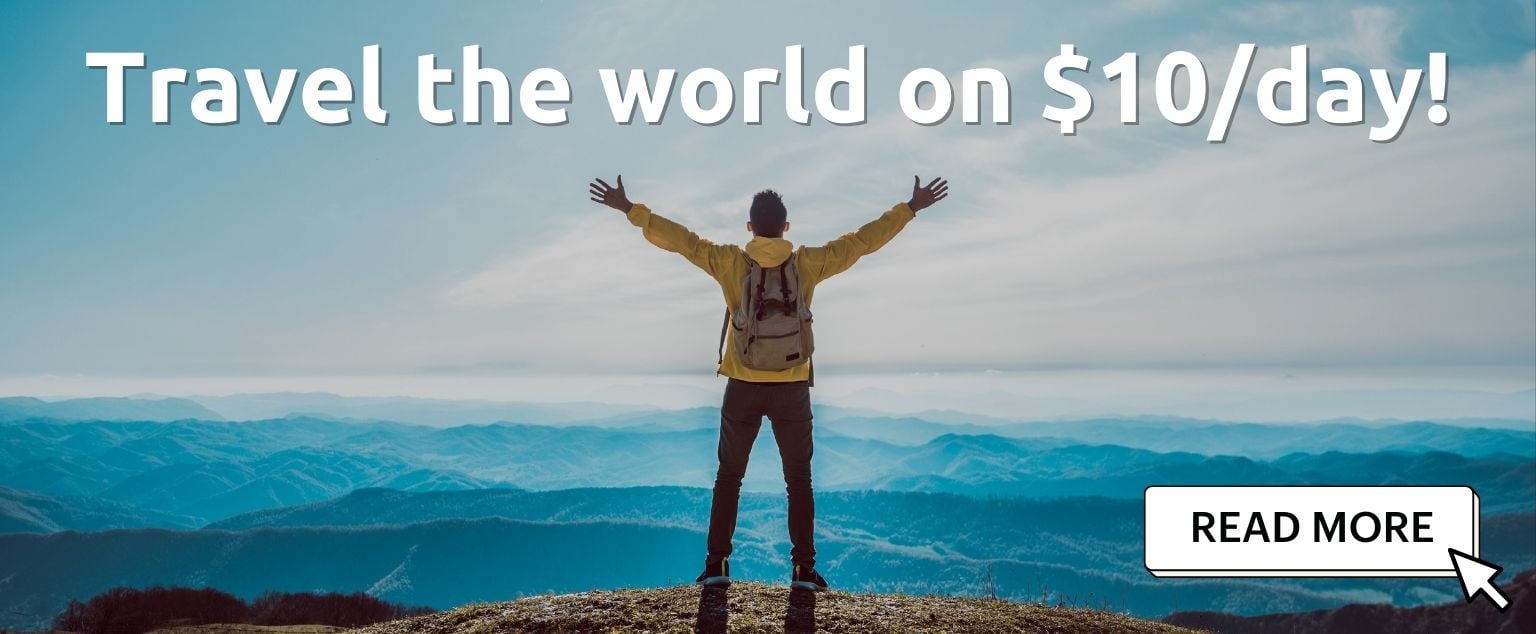 And for transparency's sake, please know that some of the links in our content are affiliate links. That means that if you book your accommodation, buy your gear, or sort your insurance through our link, we earn a small commission (at no extra cost to you). That said, we only link to the gear we trust and never recommend services we don't believe are up to scratch. Again, thank you!