Ever been stuck in the situation of having too much stuff to fit in your pockets but not enough to merit carrying around an entire backpack? The Aer Day Sling 2 is made for exactly such circumstances. And please don't call it a fanny pack because it is anything but.
Large enough for a few extra items, but not so big that it becomes a cumbersome burden of doom, the Day Sling 2 strikes a nice balance between size, organization, and usefulness.
If you're curious about the organization and carry capacity of a bag so small, then you've come to the right place. This Aer Day Sling review covers as much detail as we can about this relatively simplistic, but also highly functional, pack.
Key Features and Performance Breakdown
In a bag so small and simple looking, you might be wondering just how we're going to "breakdown" the performance of the Aer Day Sling 2. Well, as it turns out, this little pack has a few surprises in store.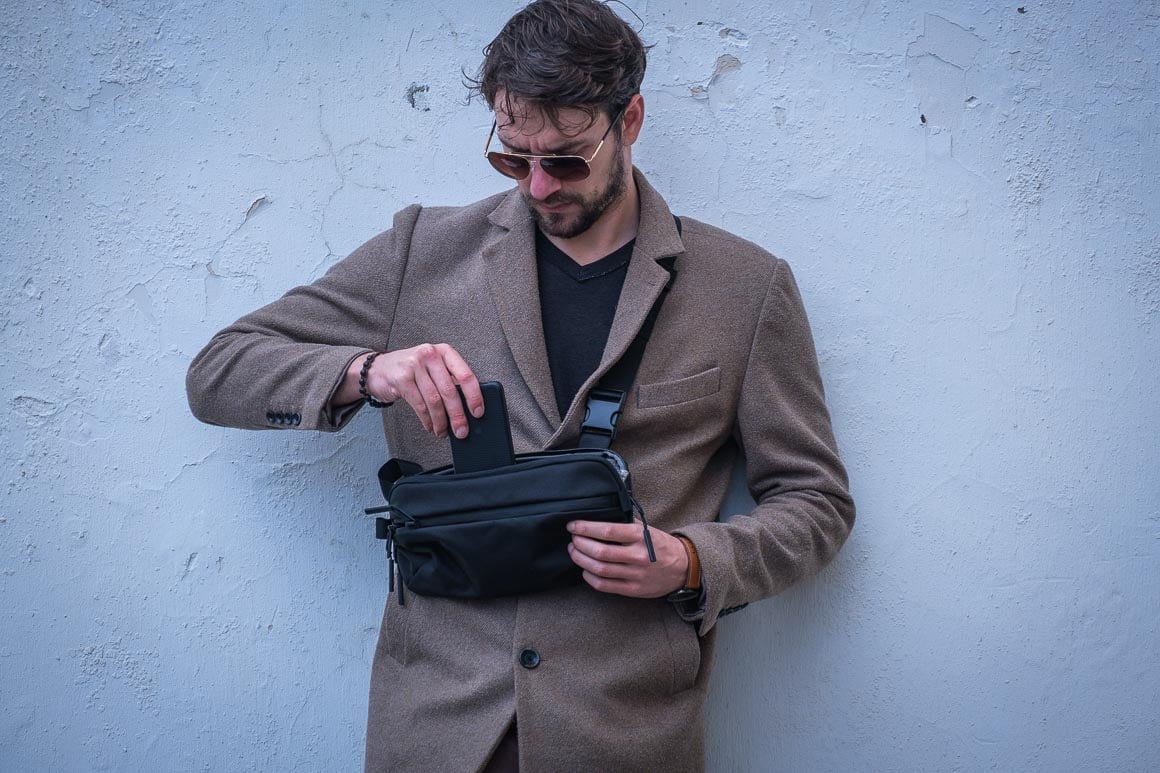 Yes, it's small, but it's also thoughtfully designed so you're able to make good use of a minimal amount of storage space. In each section of this review of the Aer Day Sling 2, we'll give you the details about how this sling bag stacks up for overall functionality.
Organization
Aer has divided the Day Sling 2 into three compartments; one main compartment, a smaller front pocket, and a hidden back pocket for your passport or valuables. It's actually impressive how organization friendly the Day Sling 2 is for such a small bag.
The main pocket of the Day Sling 2 is big enough for a tablet up to 7.9 inches. Alternatively, it could also be used for your phone, guidebook, a small water bottle, phone charger, or an extra battery.
Inside the main pocket, there are a few small sub-dividers to help keep your items organized, including a zippered pocket along the back. It's a nice touch, and helpful for people who have multiple smaller items they want to keep straight.
The front pocket is a bit smaller, but there's still room for sunglasses, a camera, and a granola bar for sustenance during the day.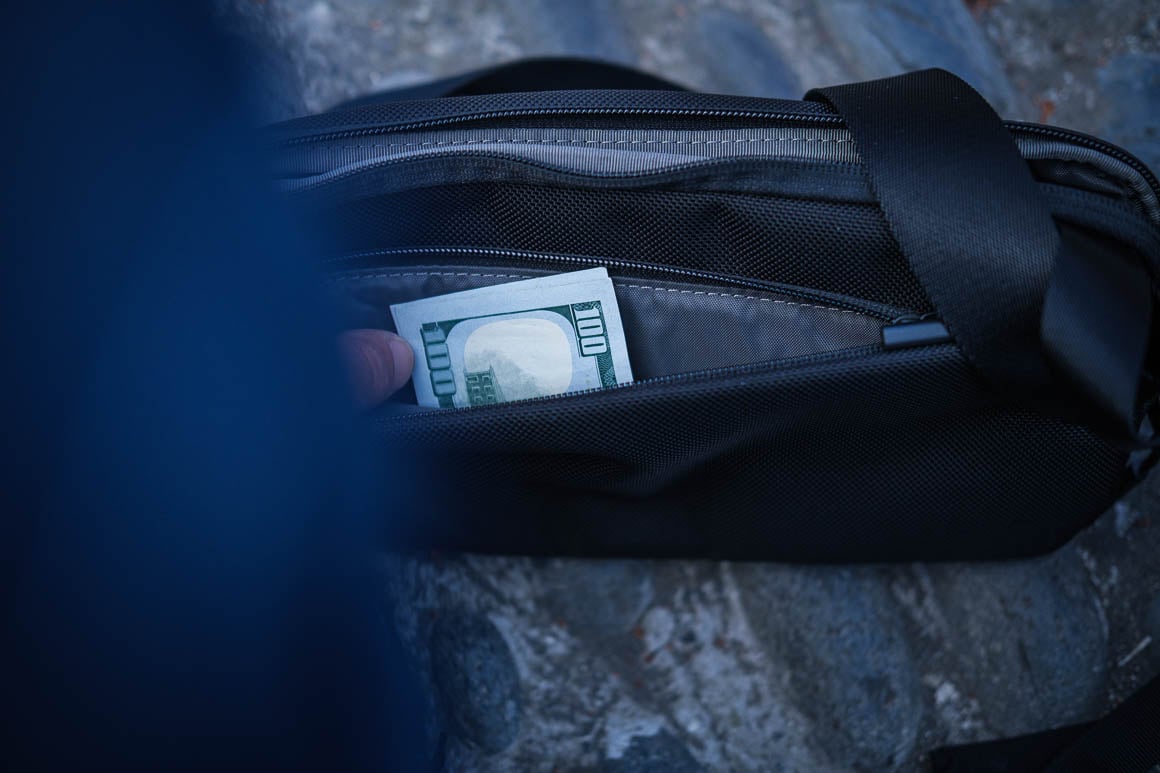 For more sensitive items, you can use the hidden stash pocket in the back of the bag, which is big enough for your passport, wallet, or spare cash.
Ladies & Gents, It's Time to Step Your GEAR Game Up. 😉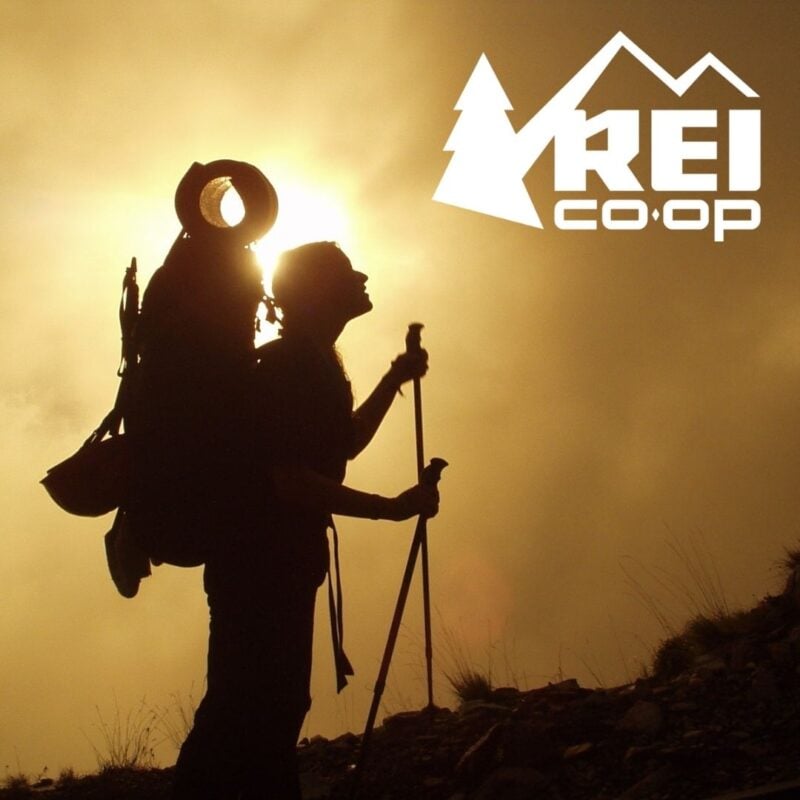 REI is one of America's biggest and most-loved outdoor gear retailers.
Now, for just $30, get a lifetime membership that entitles you to 10% OFF on most items, access to their trade-in scheme and discount rentals.
Join REI Today!
The Exterior and Materials
The Aer Day Sling 2 is made from the same 1680D Cordura ballistic nylon material that other Aer products are made of, so it's meant to last longer than your average cheap sling bag.
Each of the compartments, including the hidden back pocket, has a YKK zipper for an easy, non-snagging opening.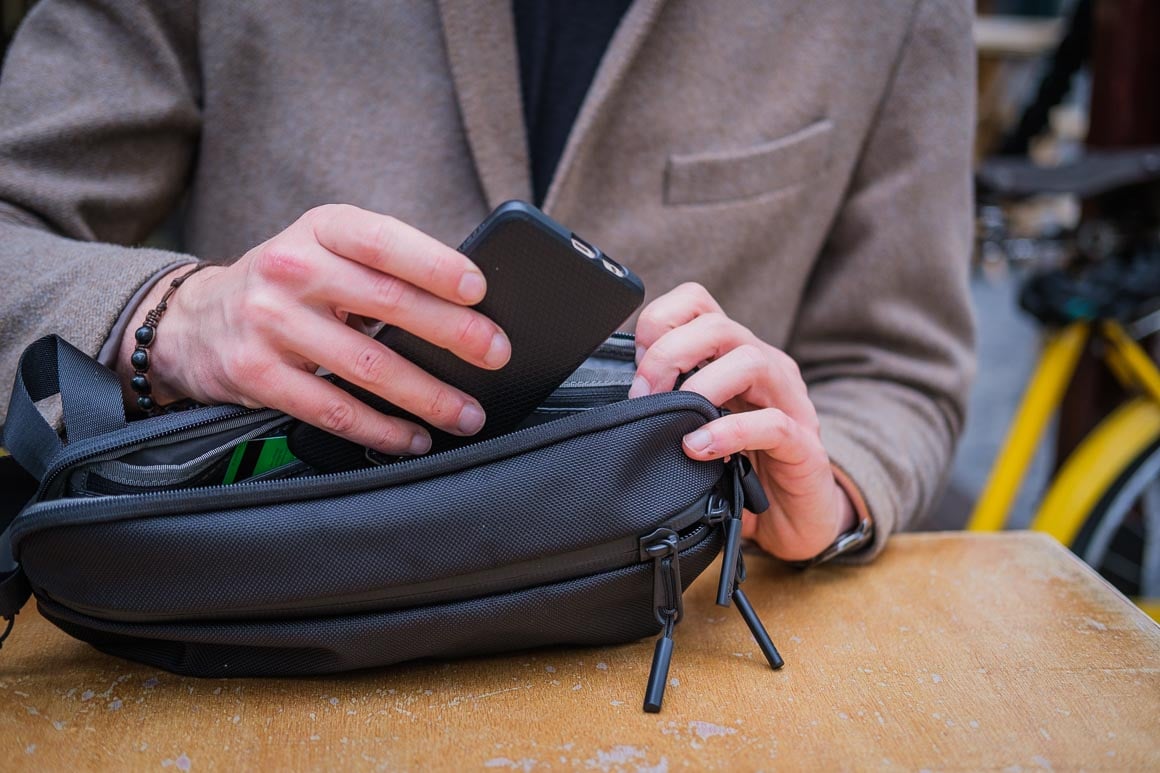 Other than that, there's not too much going on with the outside of the bag. Aer has kept with their trend of having a simple exterior design to create an overall appearance of effortless style.
Fit and Comfort
There are varying opinions about the overall comfort of the Aer Day Sling 2, and no "correct" answer either way. Some people simply prefer a shoulder sling, while other people find this uncomfortable and awkward to carry.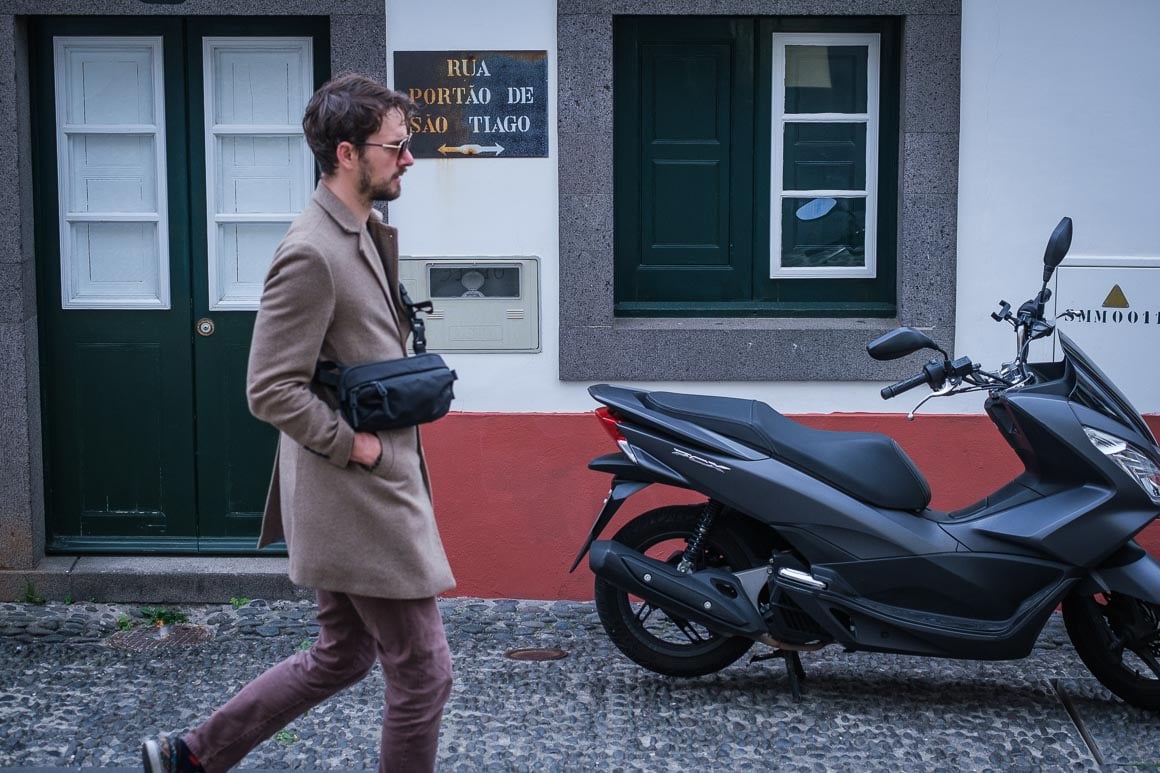 The strap of the Day Sling 2 is made from soft and adjustable webbing, with a clip on one end to easily take the bag off if you don't want to slip it over your head. There's also a wide range of adjustment on the strap so you can alter it to the length most comfortable for you.
Carry Options and Best Use
You can either carry the Day Sling 2 on your back or to your side, depending on which you prefer. It's also easy to alter shoulders or switch between positions to give one shoulder a break throughout the day.
One corner of the Day Sling 2 also has a larger gear loop which can be used to carry the pack by hand.
Since the bag is so small, it can fit into a variety of settings, whether you're an international traveler, university student, or city commuter. If you're going sightseeing for an afternoon, it will probably be enough to carry your gear, but obviously it's too small to be your sole travel bag.
You can also use the Day Sling 2 as a secondary bag along with another backpack or briefcase. Thanks to the position and carry options, it's a more secure bag to keep valuables, plus it's easier to reach your phone or camera to take photos if you're traveling.
Weight and Capacity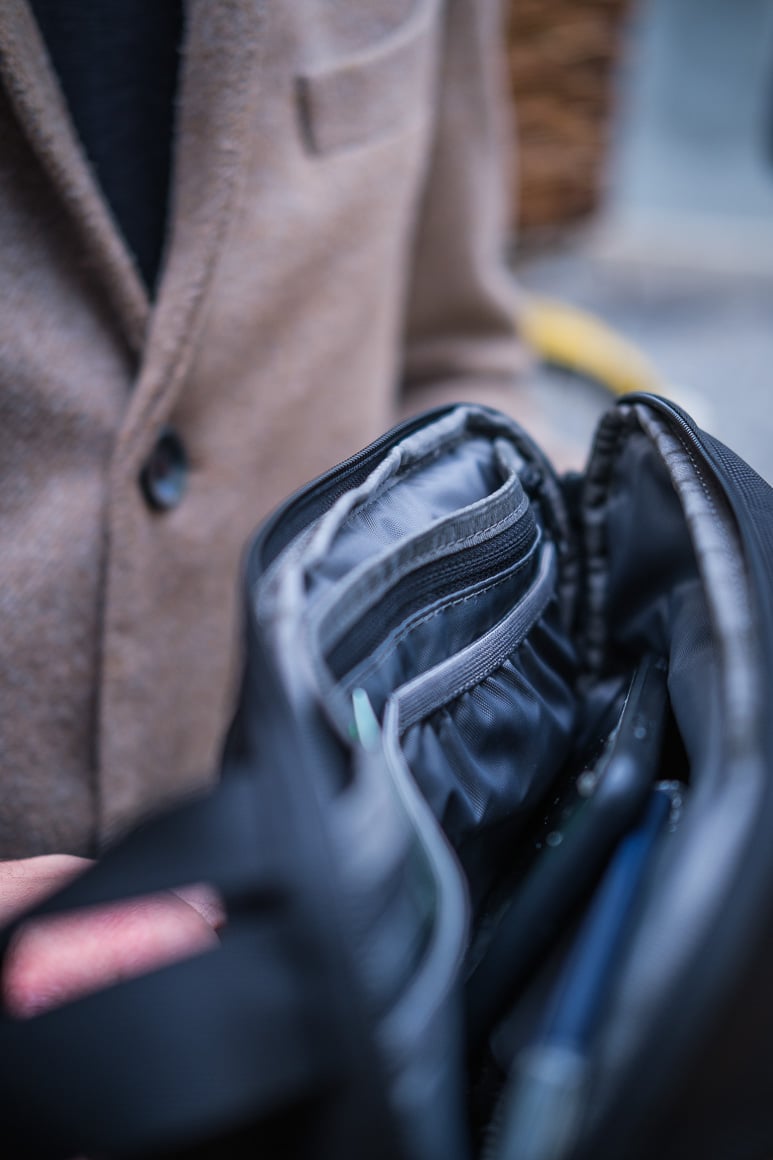 The Day Sling 2 has a capacity of 4.5 liters and weighs 0.7 pounds, making it light enough to carry for a long period of time without getting sore, but still big enough to carry a decent amount of gear for a small sling bag.
Here's a sample of what you could carry in the Day Sling 2:
Tablet
Cell phone
Charger
Battery
Sunglasses
Small water bottle
Passport
Wallet
Keys
Small guidebook/translation book
Toughness and Durability
Aer has made the Day Sling 2 fairly weather resistant thanks to the Cordura ballistic nylon exterior. The material is weatherproof enough to hold up against light rain showers or an accidental spill, so long as the bag isn't entirely dowsed.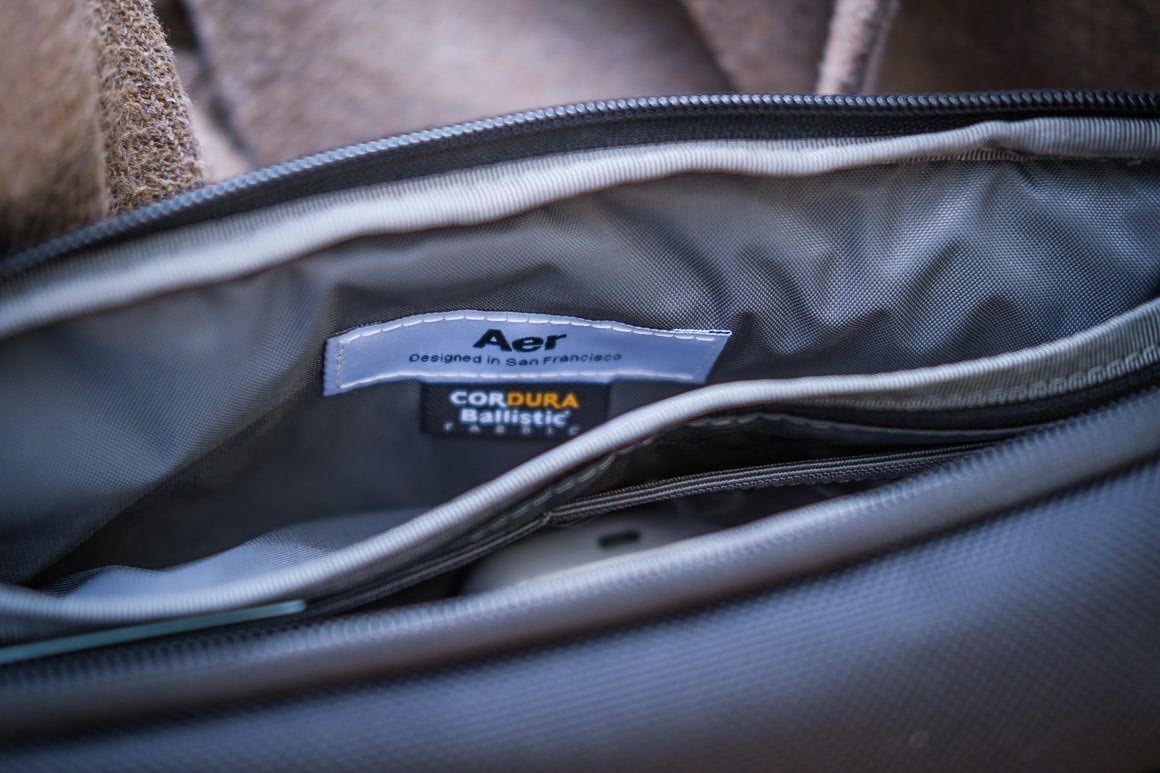 It's not really designed for rough outdoor adventure, and would probably just get in the way if you're mountain biking or running. However, for urban use, sightseeing, or light walking, the pack is strong enough to hold up for years if given proper care.
Security
One of the benefits of having a close-carry sling bag is that it is generally a more secure option than a bulky backpack, which is easier for thieves to slip their hand inside. Since it's so small, it's also guaranteed to qualify as a personal item while traveling by plane.
Also, when Aer says that the back pocket is "hidden," they're telling the truth. Thanks to how the zipper tucks away and the opening totally blends into the bag, no one will know that pocket even exists until you show them.
Unlike some of Aer's other products, the Day Sling 2 doesn't have locking zippers, but for a bag so small, this probably won't be an issue.
Sling Aesthetics
The aesthetics of the Day Sling 2 are a matter of personal preference. Some people like the look of sling bags, other people find them either awkward in appearance and use.
Overall, the Day Sling 2 strikes a good balance between looking nice, but not overly flashy, and can fit into a variety of situations, from tourist travel to daily commutes on the bus going work or school.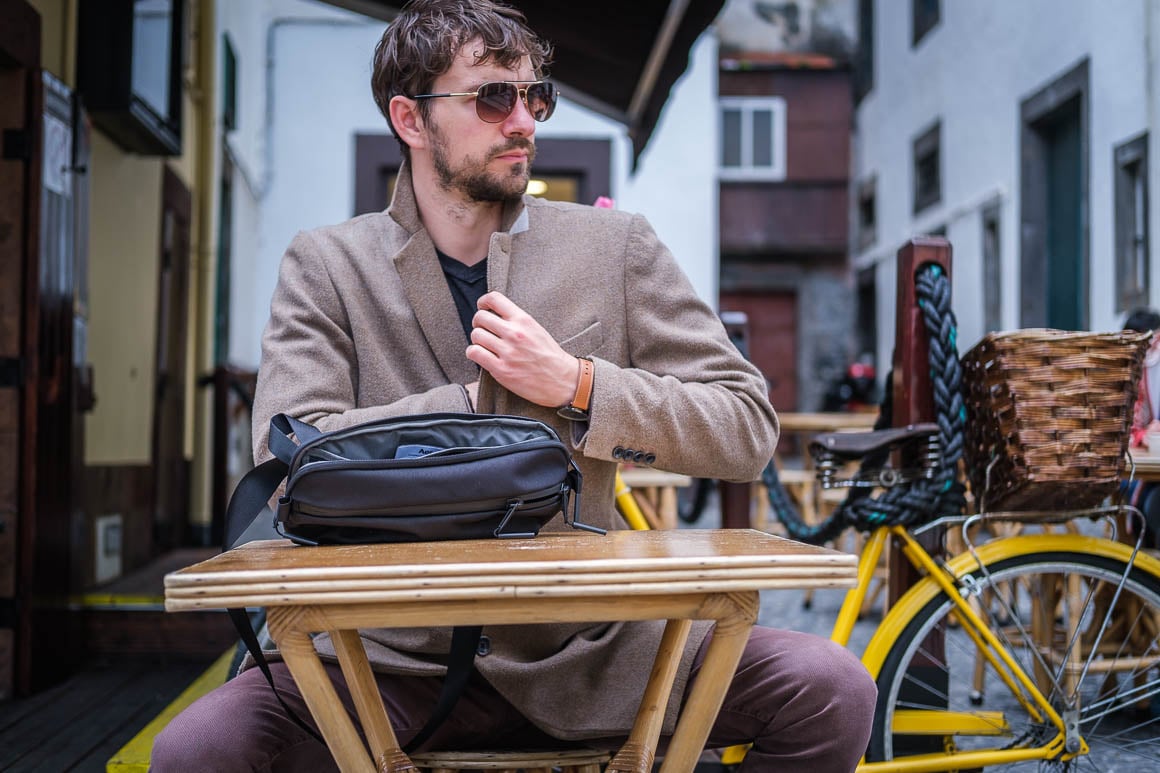 Like most Aer products, the simplistic exterior undermines the organization ability, and the black-on-black design means that the bag will fit with almost any outfit or personal style.
Cons
The biggest con of the Aer Day Sling 2 is also its main pro attribute: it's a small bag. It's just not meant to carry more than a few essential items for the day.
If you don't like shoulder bags, then obviously the Day Sling 2 is not the right day bag for you. Also, keep in mind that the shoulder strap only has a buckle on one end, so it's not entirely removable. Again, some people like this feature because it means you won't lose the strap, while other people prefer a removable strap for more versatility.
The Aer Day Sling 2 probably isn't the best choice for outdoor enthusiasts either. Although it's relatively durable, it's not really designed for rough and tumble adventures. Plus, for long hikes and rigorous outdoor activities, having a sturdy backpack will keep your shoulders much happier.
In comparison to other sling bags, it's also a bit more expensive, but this is mostly because it's made from higher quality materials. If you already like using sling bags, then the Day Sling 2 is definitely worth the money for the quality and long-lasting product you'll get.
The best present of all… is CONVENIENCE!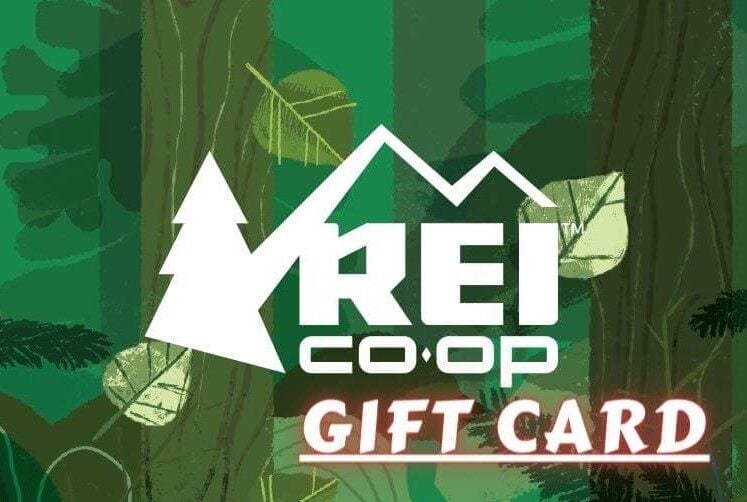 Now, you could spend a fat chunk of $$$ on the WRONG present for someone. Wrong size hiking boots, wrong fit backpack, wrong shape sleeping bag… As any adventurer will tell you, gear is a personal choice.
So give the adventurer in your life the gift of convenience: buy them an REI Co-op gift card! REI is The Broke Backpacker's retailer of choice for ALL things outdoors, and an REI gift card is the perfect present you can buy from them. And then you won't have to keep the receipt. 😉
Buy on REI!
Aer Day Sling 2 vs the Competition
Now that you've read about the details of the Aer Day Sling 2, you might be wondering how it measures up to other sling bags on the market. Here are a few of the other best sling bags which might fit your travel style or intended use a bit better than the Aer Day Sling 2.
Aer
Aer
Aer Day Sling 2
Cost > $
Liters > 4.5
Material > 1680D Cordura® ballistic nylon exterior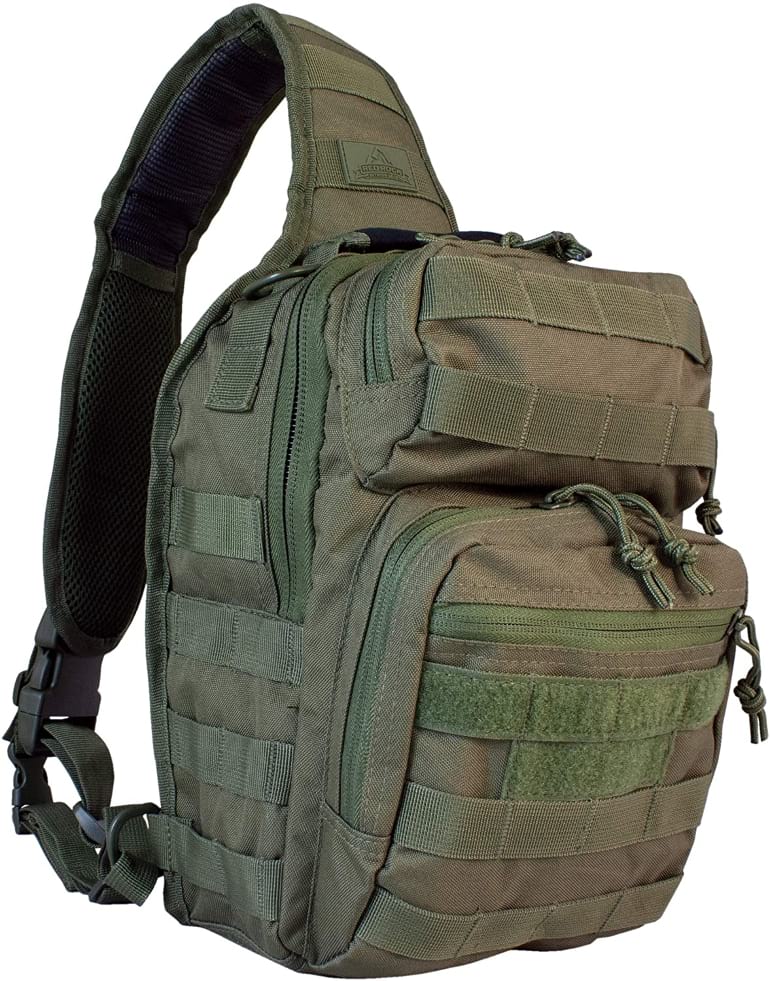 More of a sling backpack than a sling bag, the Red Rock Rover pack is a better option than the Aer Day Sling 2 if you're looking for something with greater storage capacity, or for outdoor use.
With a 9 liter capacity, 3 main compartments, plus a few smaller ones, and a thicker and comfortably padded strap, the Red Rock Rover is intended for carrying more gear, especially in an outdoor adventurist setting.
In terms of durability, the sling bags are fairly equal, although the YKK zippers on the Aer Day Pack 2 are a bit higher quality and less likely to snag than the zippers on the Red Rock Rover.
Although the Red Rock Rover sling is better for outdoor activities, like hiking, hunting, or fishing, it might be a bit too bulky for tourists or urban use.
Another more outdoor-oriented sling bag, the Patagonia Atom Sling was made for hiking and adventure activities.
It's designed to sit between your shoulder blades, but can be easily rotated to the front when you need to get something, and the padded strap makes it more comfortable than the Aer Day Sling 2, for most people. With an 8 liter capacity, it also has a bit more storage space than the Aer Day Sling 2.
Although it's bigger than the Aer Day Sling 2, the Atom Sling is actually less heavy, thanks to the lightweight and more breathable material. The Atom Sling still has a weather resistant coating, and so is fairly comparable to the Day Sling 2 in terms of durability.
In regards to appearance, the Atom Sling falls somewhere between the Aer Day Sling 2 and the Red Rock Rover Sling. It's not quite as stylish as Aer's sling bag, but neither does it have the same degree of rugged outdoor vibes that the Red Rock Rover Sling gives off.

Our GREATEST Travel Secrets…
Pop your email here & get the original Broke Backpacker Bible for FREE.
Aer Day Sling Review: Final Thoughts
Sling bags tend to be a love it or hate it product. Usually there isn't a middle ground when it comes to personal opinion, so don't feel bad if you're just not amazed by the Aer Day Sling 2 for whatever reason.
However, for folks who prefer a sling-style bag, you'll be able to clearly see from our Aer Day Sling 2 review just why this nifty little pack is one that you'll want to have on your radar.
From sight-seeing while on vacation to the daily commute to work, the Aer Day Sling 2 strikes the perfect combination of size, convenience, and style for a variety of day-to-day use.
---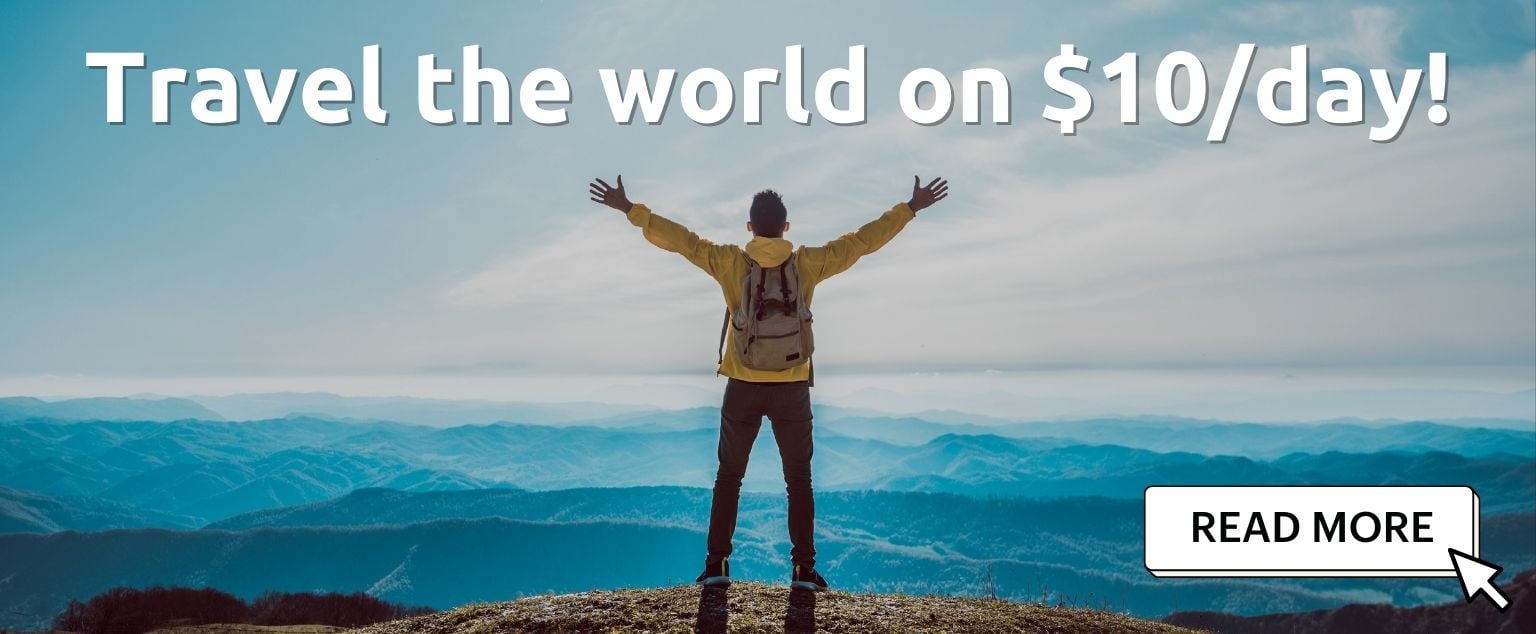 And for transparency's sake, please know that some of the links in our content are affiliate links. That means that if you book your accommodation, buy your gear, or sort your insurance through our link, we earn a small commission (at no extra cost to you). That said, we only link to the gear we trust and never recommend services we don't believe are up to scratch. Again, thank you!