Whether you are heading to the mountains for a quick hike or for weeks at a time, you need to make sure you have the right gear.
I've been hiking for nearly ten years and have tried out over a dozen awesome hiking packs… This is why I wrote this article on the best backpacks for hiking and adventuring to help you find your soul-pack.
Trekking is one of my favorite past-times when travelling. To me, getting out of the city and into the woods or mountains is crucial. It helps reset my batteries and feel connected to nature. Plus, it's free! As a broke backpacker, I spend a lot of my time camping out and hiking in the mountains.
I have a sneaking suspicion you feel the same way   🙂
But unfortunately, choosing the best backpack for hiking isn't easy…
The internet is flooded with outdoor brands, all of which claim to make the 'best' hiking packs. And some of the options on the market are rubbish. 
As a ten-year world traveler and experienced hiker, I've personally tried every one of the hiking backpacks in this post on different hikes and expeditions.
In this article, I assess the best hiking packs for you. I lay out my top picks for my favorite hiking backpacks, and I'll introduce you to my favourite outdoor gear company.
With the help of this article, you'll know exactly what to look for when picking out the best backpack for your hiking adventures…
These are my top hiking backpack recommendations. Let's dive in.
Quick Answer: What Are The Best Hiking Packs?
In the market for one of the best backpacking packs of 2023? Here are our top recommendations:
Best Hiking Backpack For Long Trips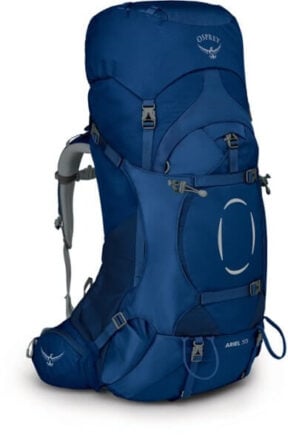 Best Hiking Backpack For Long Trips
Osprey Aether/Ariel
> $$ > Weather-resistant materials > Plenty of storage
Best Ultralight Hiking Backpack
Best Ultralight Hiking Backpack
Osprey Exos 58
> $$ > Ultra light material > Minimalist
Best Daypack for Hiking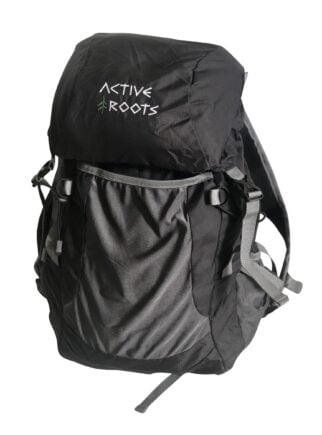 Best Daypack for Hiking
Active Roots Foldable Daypack
> $ > Great value > Comfortable
Best Hiking Backpack For Photographers
Best Hiking Backpack For Photographers
WANDRD PRVKE 31
> $$$ > Made for cameras > High Spec
Best Leather Hiking Backpack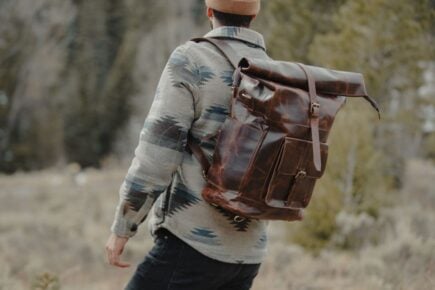 Best Leather Hiking Backpack
KODIAK KOBUK
> $$ > Lovely quality leather > Stylish and versatile
Best New To Market Hiking Pack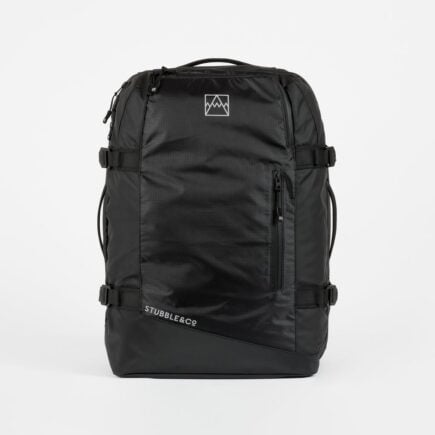 Best New To Market Hiking Pack
STUBBLE & CO ADVENTUR PACK
> $$ > Lightweight and ergonomic > Mad from recycled plastic
Best Overall Hiking Backpack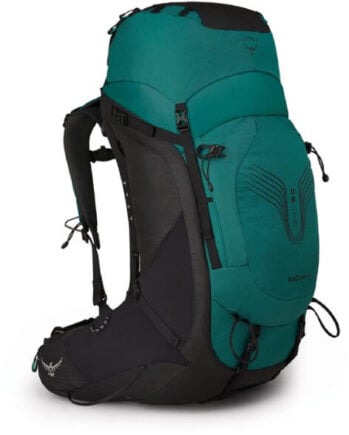 Best Overall Hiking Backpack
Osprey Airscape UNLTD
> $$$$$ > Uses ground breaking 3d tech > Comfortable and versatile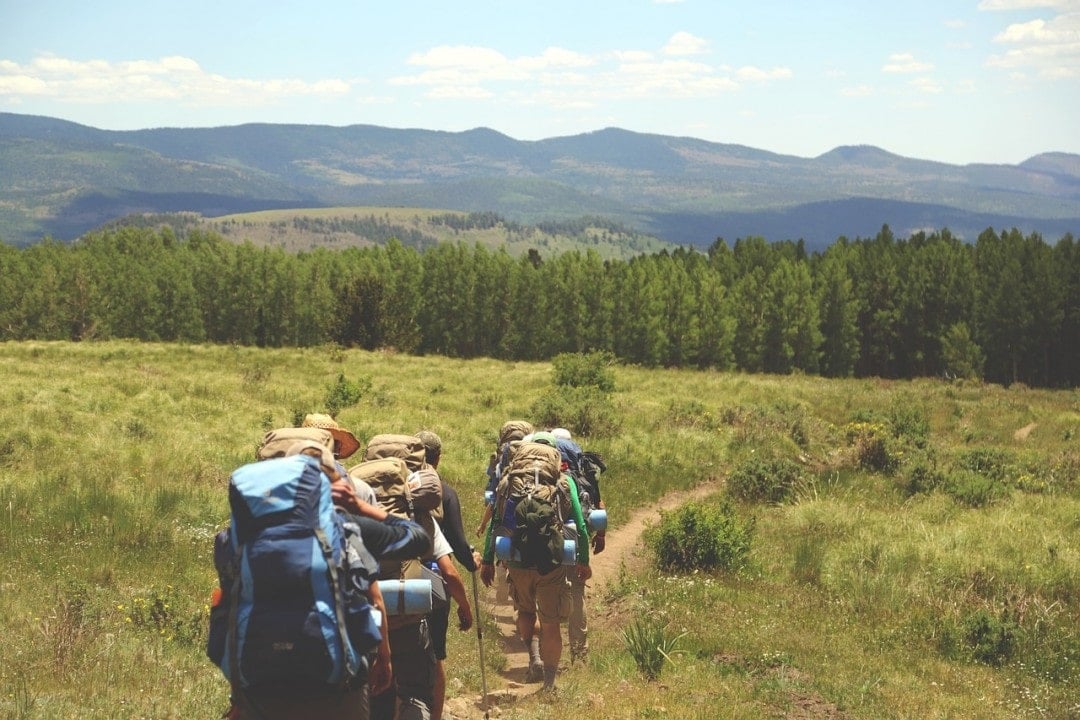 Buying Guide: How to Choose the Right Hiking Backpack
You may be wondering how exactly it is we compare backpacks. How can you identify which backpack is best for you and how exactly do you choose the right backpack for your hiking trip? Well, in our view the most important factor when choosing a hiking backpack is to pick something that is comfortable.
If you are carrying a heavy load in your pack you will definitely 100% need a hip belt so that you can take the majority of the weight onto your hips rather than having it hanging off your shoulders and straining your back.
I've carried 20kg over eighteen days for hundreds of kilometers relatively comfortably as I had picked a backpacking backpack with a really well-designed, well-padded, back and hip belt. In my opinion, the most comfortable hiking pack is going to have a ventilated back, a thick and comfortable hip belt, and the ability to adjust in several places.
Next…
You get what you pay for
I'll level with you right now – the more you spend, the better a hiking backpack you will get.
Quality hiking backpacks are not cheap and whilst there are some good value options on the market, it's best to think of this purchase as an investment. I recommend spending a bit more so that you can buy a hiking backpack with a lifetime guarantee – that way you can be sure it will last forever!
In my opinion, it's worth spending the extra money and choosing an Osprey hiking pack as that way your backpack will be covered by Osprey's almighty guarantee – meaning they will repair or replace it, no matter what happens. However, note that there are some exceptions to the All-Mighty Guarantee. They will not fix airline damage, accidental damage, hard use, wear & tear, or damp-related damage. Still, it's a lot better than most guarantees on the market.
Go for something lightweight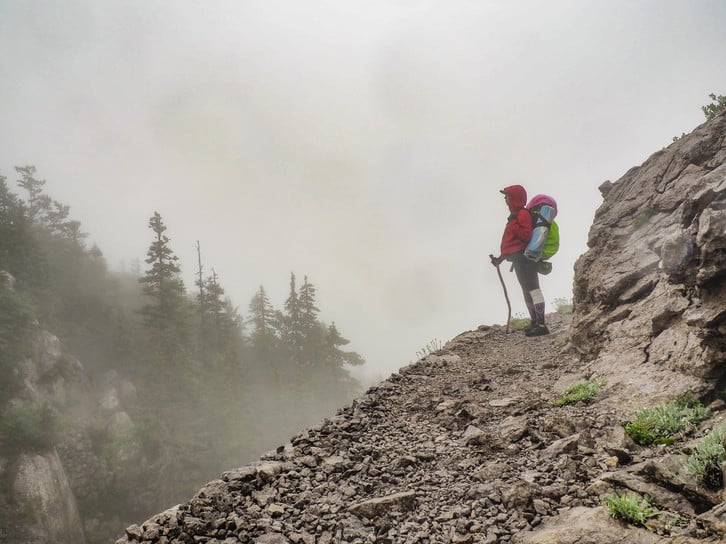 You want your backpack to be as lightweight as possible whilst still being incredibly tough and durable. I once had an ultralight backpacking pack but it broke pretty quickly as it just couldn't stand the wear and tear of being thrown around.
The best backpacking backpacks are lightweight anyway so this isn't such a big concern. If this is a big concern for you, choose a daypack for hiking instead.
You want a tough backpack for backpacking
You want to choose a rough and tough pack that can take a beating and still come out smiling. These days, most backpacks are tough but you want to find something that is also water-resistant to keep your stuff from getting soaked during sudden downpours.
No matter how tough your pack is it will eventually get damaged if you use it constantly – I live out of my backpack – so again, try to pick a hiking backpack with a lifetime warranty.
Check out our list of awesome water-proof backpacks.
Internal frame backpacks are best
I always recommend going for a backpack with an internal frame. The best backpacks for hiking have rods that support them built into the bag instead of outside of it, which makes it super practical and easy to carry.
External frames make your bag heavier and, believe me when you are hiking in the wild, the last thing you want is a bulky, complicated backpacking backpack to slow you down. Pack light and you won't need a big frame!
Volume is key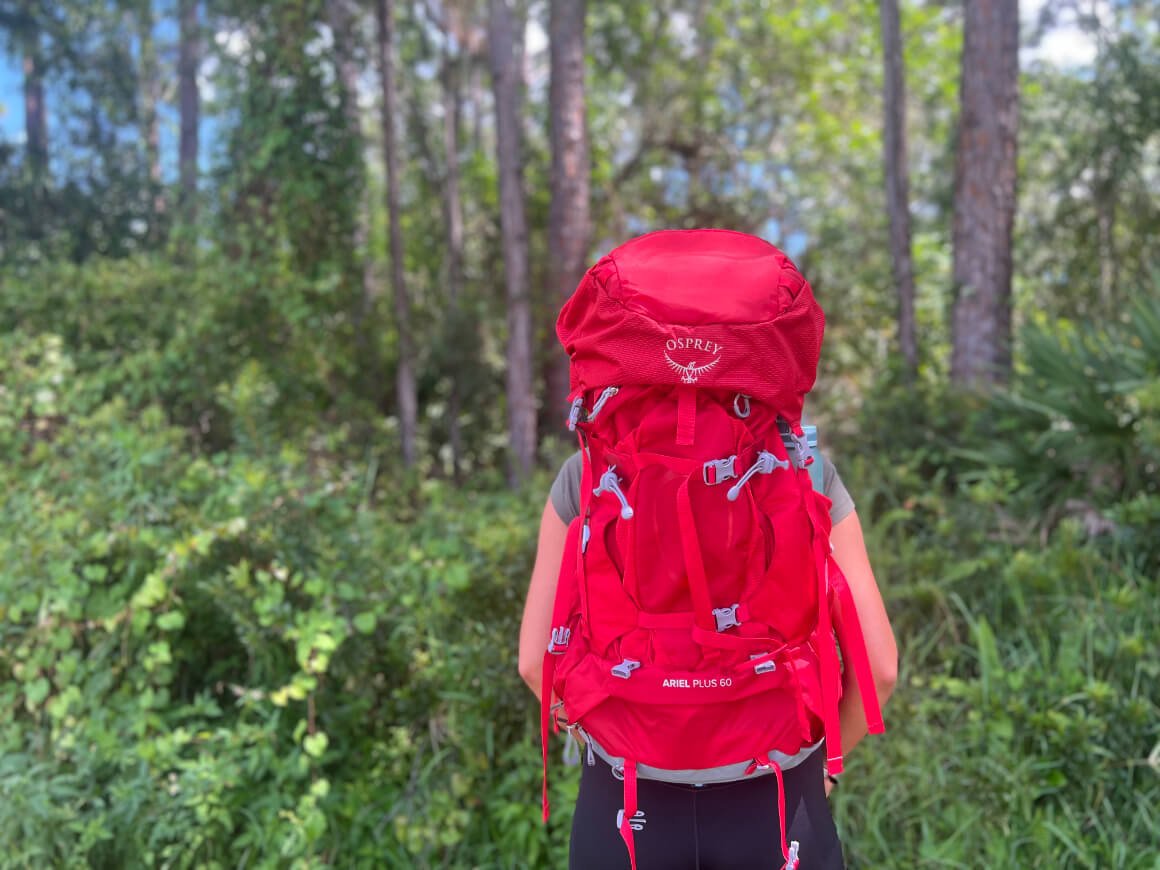 Contrary to popular belief: go small or go home. It doesn't matter if you think you are a light packer, if you carry around a big backpack, chances are it is going to be filled eventually with tons of stuff you don't actually need.
Choosing a more minimalist backpack will help you to economize space and keep your luggage light.
Material can make or break…
If you are into hiking, you should know that, eventually, you will need to face the elements. Rain, heat, or even snow, everything can happen when you are out there in the wilderness.
Therefore, choosing the right material is crucial when you are planning to buy one of the best backpacks for hiking.
Light and resistant materials like Dyneema are ideal, especially because this fabric is water-resistant. It can be more pricey than other fabrics like nylon, but it is worth the investment, I promise!
The sexy-factor!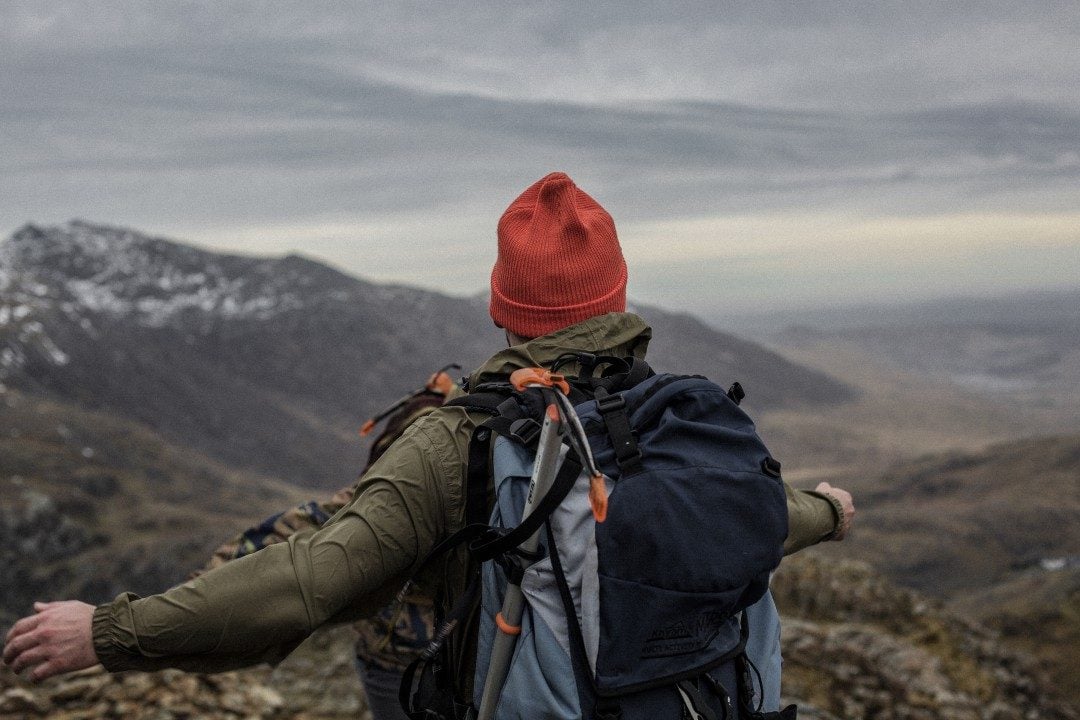 If you are already putting some money into one of the best backpacks for hiking out there, at least you want to make you that it looks good on you. There are plenty of options regarding color and style, so choose one that makes you feel sexy… Well, as sexy as you can feel in the middle of a muddy jungle! Let's be honest, the best hiking bag looks good whilst performing too!
Rounding Up the Best Backpacks for Hiking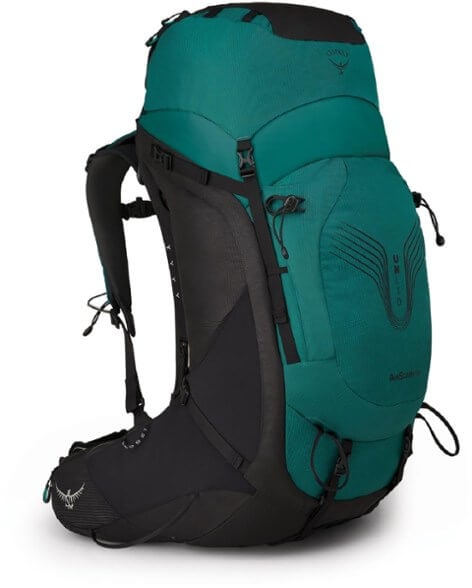 Price: $700
The Osprey Airscape is one of two spanking hiking packs launched by the world's leading backpack brands as part of its UNLTD series. It has risen to become one of the best backpacks for hiking that the world has yet seen from one of the best hiking backpack brands that the world will ever know.
The Airscape UNLTD is a 68-liter hiking and travel backpack that utilizes cutting-edge, 3D printing technology to create an ultra-comfy, supportive, and breathable lumbar, back support.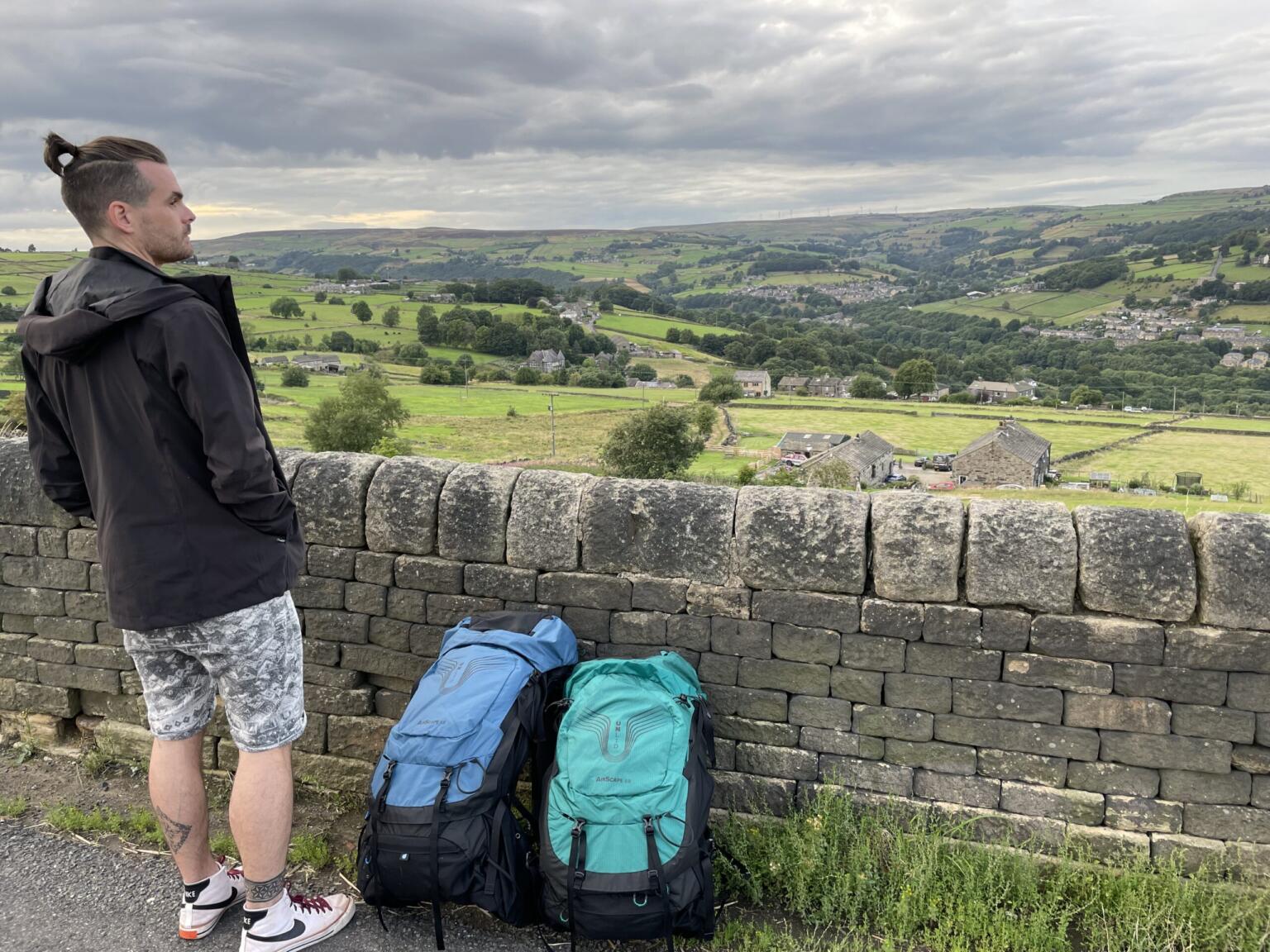 Whilst there are too many little features to list in this section (read on for the full run down), another major bonus is the 8l top lid that converts to an 18l day pack which brings a whole new dimension to the pack.
Alas, the Osprey Airscape UNLTD also comes with a hefty $700 price tag which by far makes it the most expensive backpack that I have ever come across. Whether it is really worth that amount of money is of course debatable but what we can say is that this is by far the most comfortable hiking backpack that we have ever tried – it feels absolutely amazing.
I absolutely bloody loved how comfortable this pack feels and part of that was just how adjustable almost every section is. With all the different straps and clips I could easily make this pack fit my body shape with ease. Another feature I loved was how the pack sat on my back once properly adjusted. Basically this meant even more comfort as the weight was now evenly distributed across your body rather than on your shoulders alone.
Is the Osprey Airscape UNLTD for you?
This is a highly innovative and unique backpack that excels when used for hiking and trekking. The only downside is the hefty price tag which will deter a lot of would-be users and there are other packs on this list that are a third of the price. But, if you are in the market for a high-end piece of gear then this may well be the pack for you and it's why we've rated it as the best backpack for hiking. Me and my girlfriend both used these packs and both agreed they were the best feeling packs we ever tried.
Ladies & Gents, It's Time to Step Your GEAR Game Up. 😉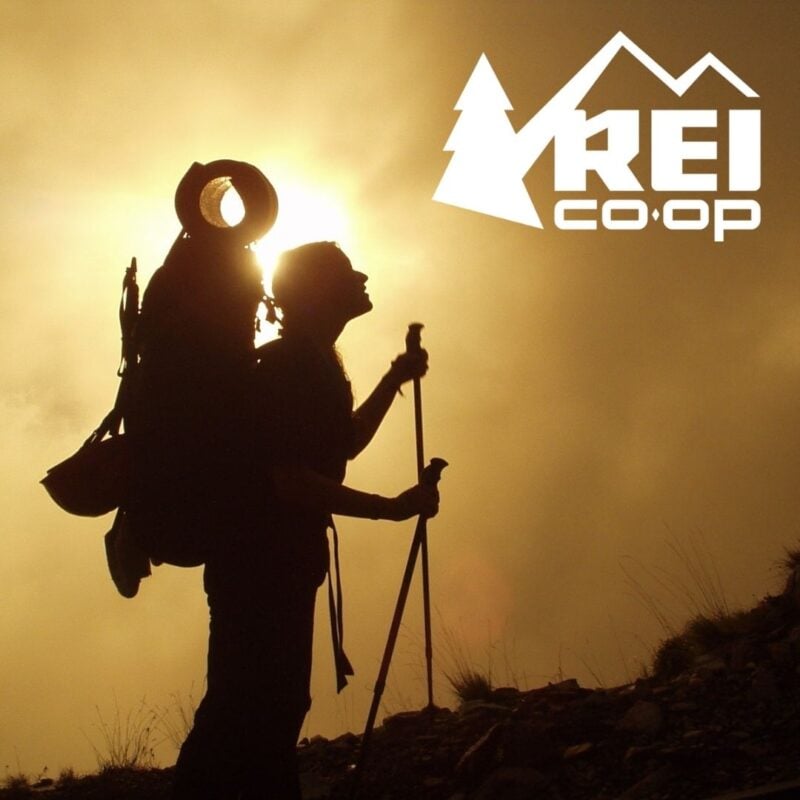 REI is one of America's biggest and most-loved outdoor gear retailers.
Now, for just $30, get a lifetime membership that entitles you to 10% OFF on most items, access to their trade-in scheme and discount rentals.
Join REI Today!
#2 Osprey Aether/Ariel – Best Hiking Backpack For Big Trips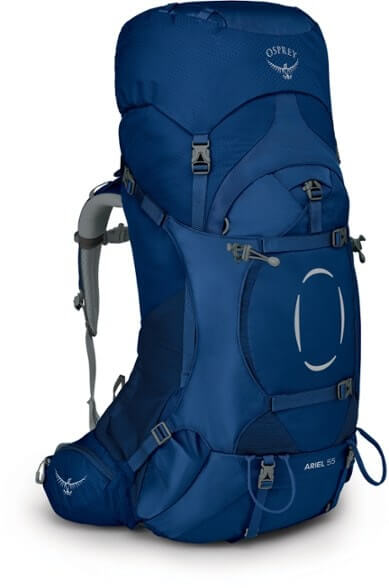 "Compact and easy to carry"
Price: $300
We swear by Osprey backpacks. They simply make the best backpacks around – period. They consistently put out some of the best bags on the market, and the Aether (for men) and the Ariel (for the ladies) are two of Osprey's flagship backpacking backpacks. Both myself and TBB founder Will use this pack when go backpacking and several of our team members have also used this model in the past.
The Aether/Ariel has all the advantages of every Osprey pack (all-mighty guarantee, durability, comfort), which makes it a fantastic pack and it's just another reason we've rated them/it as the best hiking backpack for longer trips.
This is a full-sized backpacking/trekking pack and is NOT suitable for short hikes or overnight trips. Only plump for this pack if you are going on a proper hiking trip and need to bring camping gear.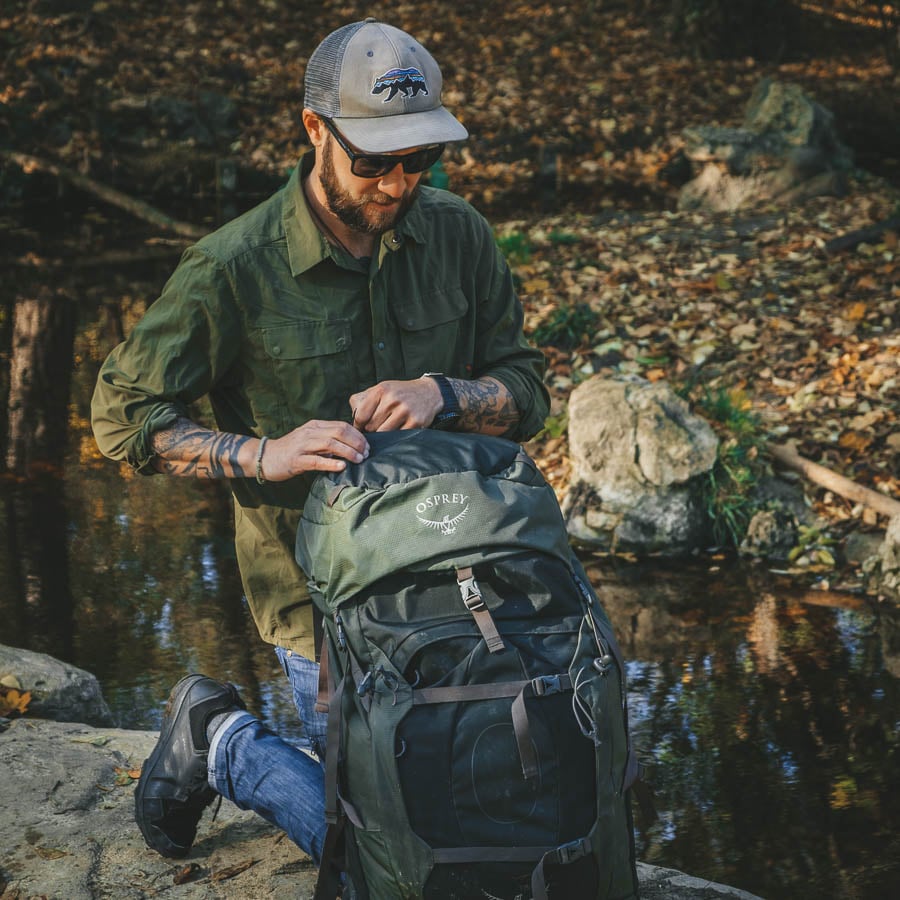 For men – the Aether 85 pack is better if you prefer to carry some extra gear on your trekking trips, but 95% of the time I could easily get away with the space in the Aether 70l backpack on my hikes.
If you prefer something a bit smaller, check out the Osprey Talon 33, or for the ladies, check out the Osprey Sirrus 36.
But there's more…
Additionally, the Aether and Ariel have plenty of pockets and compartments to keep things extra organized and an AirScape ventilated back panel to keep you cool on the warmest adventures.
If you are going to be camping out and need to carry a tent and a lot of gear, you will need a decent camping backpack and the Osprey Aether will not disappoint. It has a sleeping bag compartment (which I personally use for shoe), and a generous top lid. You can fit a lot of gear into this baby, and attach even more to the outside and still come out smiling as the Osprey Aether is one of the most comfortable big backpacks on the market.
We just love how light and comfortable this pack felt for the sheer amount of gear that it can fit inside. The padded shoulders, thick hip belt, and adjustable fit it was perfect for several members of our team without much extra effort.
Is the Osprey Aether/Ariel for you?
Osprey has been my go-to for years, and for good reason. Their durability and design make their bags perfect for hiking or traveling, and most importantly they are super comfortable. The Osprey Aether is my highest recommendation. Be careful on Amazon, a lot of the Aether's are overpriced. The links below are the latest price on Aether bags for 2023.
#3 Osprey Exos 58 – Best Ultralight Hiking Backpack
"Ultralight backpack with excellent comfort and carrying capacity "
Price: $260
If you are in the market for an ultralight, versatile, no-bullshit backpack for backpacking or your next hiking trip or long-term travel adventure, look no further than the Osprey Exos 58 – one of the best Osprey backpacks around!
This is technically a minimalist backpack, weighing in at just 2.7 pounds. However, I would say it is on the larger side of the spectrum for the category. It does not have all of the bells and whistles nor the weight of a hiking pack that weighs 2 or 3 times its size.
We love the light wire alloy frame that offers great support even when carrying loads up to 40 pounds. The AirSpeed 3-D tensioned mesh back panel also kept our back cool and sweat free – there are a solid 5 inches of air space between where your back sits and the frame of the backpack! Say goodbye to the swamp-back blues!
On the side of the backpack, you have dual access stretch mesh side pockets for storing water bottles and other backpacking gear with compression straps. At the bottom area of the Exos 58, you can attach your sleeping pad or tent using more compression straps. These straps are removable in case you are really counting ounces.
And, of course, the backpack comes with the Osprey lifetime guarantee, which is part of the reason my love of Osprey backpacks is so strong!
For a bag that will fit two weeks' worth of clothes, equipment, and supplies, check out the Osprey Volt 60 – just as light but definitely more spacious, it's another great hiking option. To find out even more about this awesome pack, check out our in-depth backpack review of the Osprey Exos 58.
Is the Osprey Exos 58 for you?
A bit smaller and with fewer features than the Aether 70, the Exos 58 is the perfect backpack for someone who likes to hike quick and light. Also, you just can't beat that lifetime guarantee! The button below has a link to the latest price on REI.
Kodiak Kobuk – Best Leather Hiking Backpack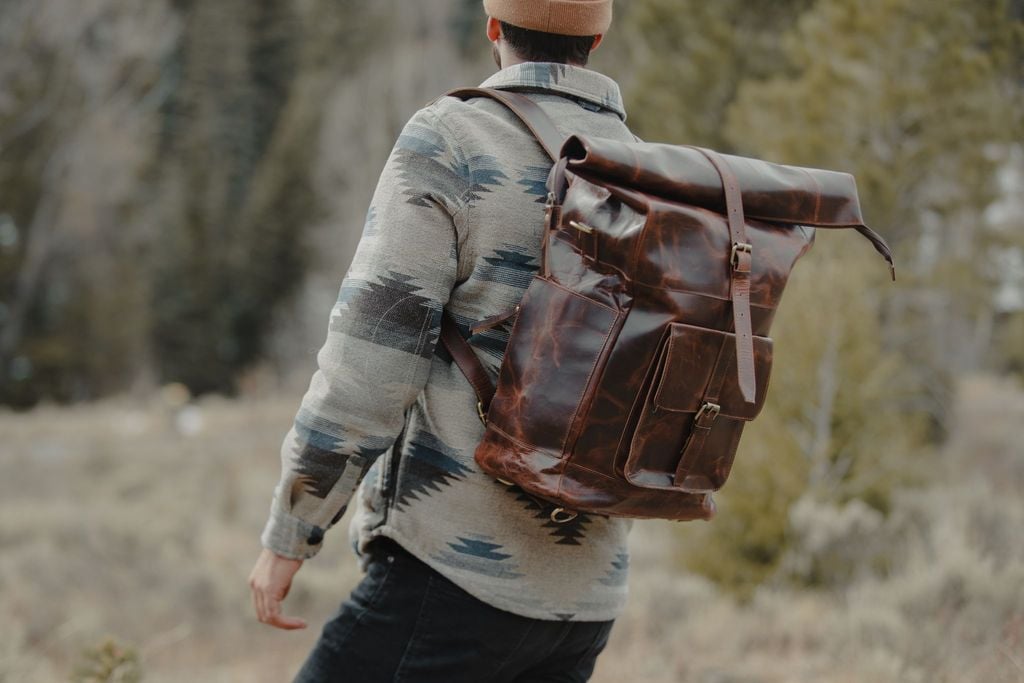 Price: $279
The Kobuk is a versatile and stylish back that is equally at home on the street or out in the woods. It's fully loaded with convenient features and high-quality workmanship making it a worthy choice to take camping or hiking.
The roll-top opening allows you to utilize extra liters of storage capacity or buckle it down for a compact traveling companion. It has plenty of capacity for all your hiking gear, a hip belt to help spread the weight and the robust leather is waterproof enough to withstand a good rain shower. All in all, it certainly has the durability and storage capacity to work on your next camping trip.
When it's time to get to work, the laptop and phone pockets make commutes easier and prove that one bag really can get you through the week and the weekends, and there are even two water bottle pockets.
Is the Kodiak Kobuk for you?
Whilst leather is not obvious to use as a hiking pack, this one is certainly the best hiking bag made from leather that we have tried. It does the job admirably and has the advantage of being versatile enough to take to work, traveling, the gym, or on a hike.
We loved how stylish and elegant this bag looks, whilst still being super functional in day-to-day use. We also love that although the pack wasn't just for hiking, but it felt super versatile and could be used anywhere from the trails to commuting to and from the office.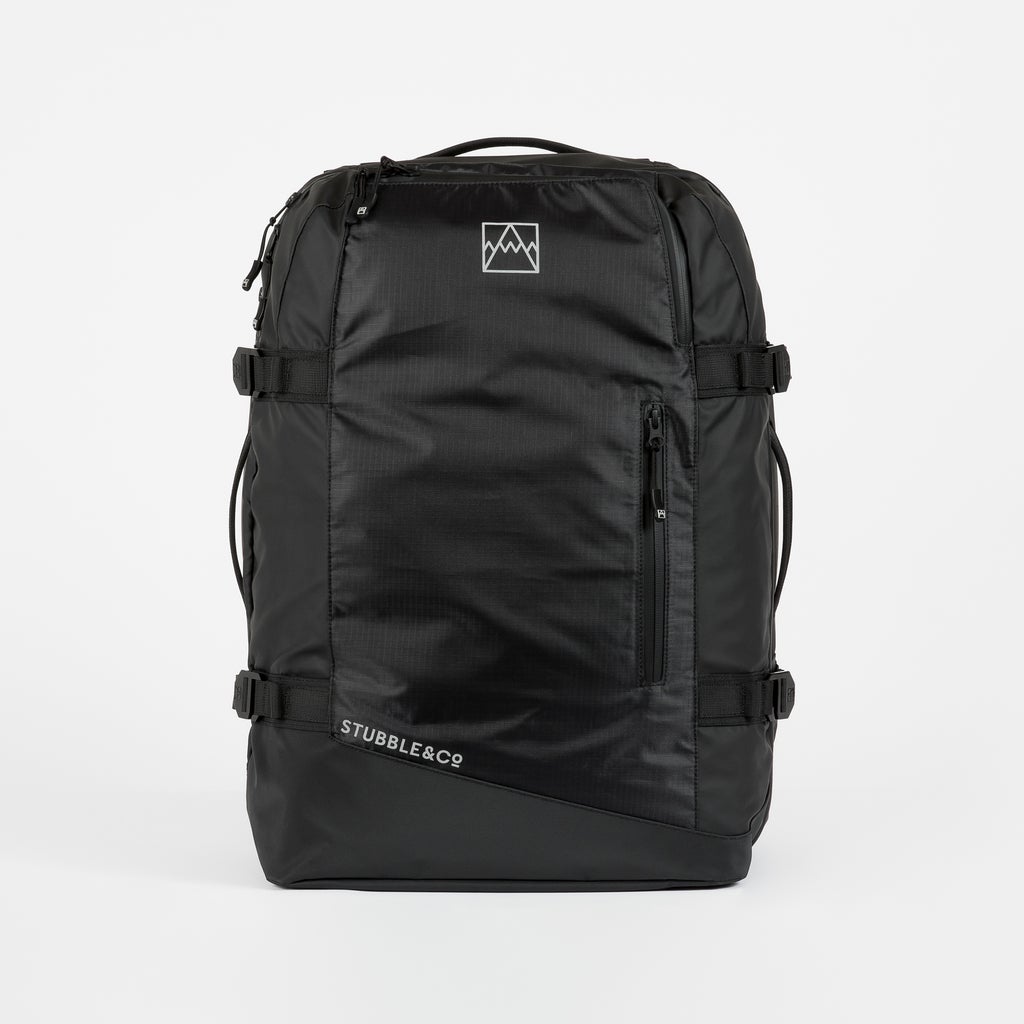 Price: $239
Now let us introduce this innovative, super uber cool, brand new to-the-market hiking daypack from the good people at Stubble & Co. We love this pack because it's tough, durable, and also highly functional. It is designed to be a go-anywhere, do-anything bag that is equally adept when out hiking in the woods, hitting the gym, or undertaking the daily hell that is the wretched commute to work! .
The Adventure Bag is built to last but is also made from recycled plastic giving up some much welcome eco cred. It's lightweight and compact and can be used as a carry-on for flights. It boasts a 16′ laptop compartment, a shoe compartment, a bottle pocket, an on-the-go card pocket, compression straps and nice to the touch grab handles. For hikes, there is a waist strap and other adjustable sternum straps to make it nice and comfy plus a soft padded back panel.
All in all, it's 42 liters of adventure-ready baggy goodness. For this reason I use it for carry-on trips and weekend breaks rather than for hiking but it feels like it would work very well on a hike. Our writer Nic agreed too agreed too -she felt the 42l of storage was a good mid-ground allowing her to pack all gear for her trip without overpacking or carting too much weight. We both also loved the hidden passport pocket too which made it ideal for backpacking as well as hiking.
#5 Deuter Air Contact – Best Backpack for Backpacking Long-Term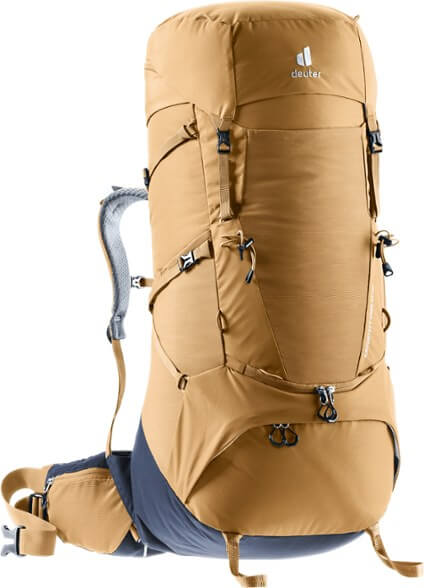 Price: $250
Ok, so this is not a super light backpack, however, it made it to the list because it is super comfortable (maybe even one of the most comfortable hiking packs in existence) and well-built for longer hikes.
The shoulder straps and waist belt feel supportive but soft making them perfect for carrying heavy loads. The ventilation system kept us cool and fresh in a variety of different weather types. All in this is one of the best multi-day backpacks we laid hands on yet.
The Deuter Air comes with a detachable rain cover that will keep all your belongings dry and dual-zippered cargo pockets that are super resistant.
I recommend this pack for long trekking trips or for people who like to carry a lot of stuff but don't want to splash out on the Osprey Aether. The Deuter Air offers great value for your money and is the best budget backpack in this size category, plus it's tough as nails and can take a beating on any adventure.
Is the Deuter Air Contact for you?
If you are a dedicated camper, who loves epic hiking – meet your soul match. While it is a bit on the heavy side, Deuter's durability and comfort can't be matched and will pay for itself many times over.
Our team mirrored those feelings and for them, one of their main points of feedback was just how tough and durable this pack felt. The quality of the sewing, the thickness of the material, and the general workmanship that went into it were well worth the extra weight.
If you want to learn more about this bag, be sure to read our review of the Dueter Air Contact.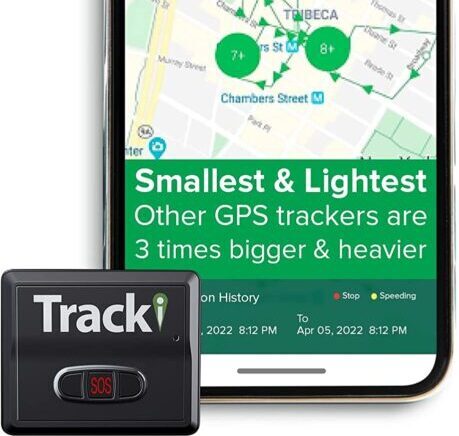 Did You Know? – Airlines are currently losing more luggage than ever!
Yep, lost luggage claims are currently through the roof and a misplaced bag or case can really ruin your trip.
So why not give yourself the edge and use a GPS luggage tracker to help your airline find your bag faster if they do lose it?!
Check on Amazon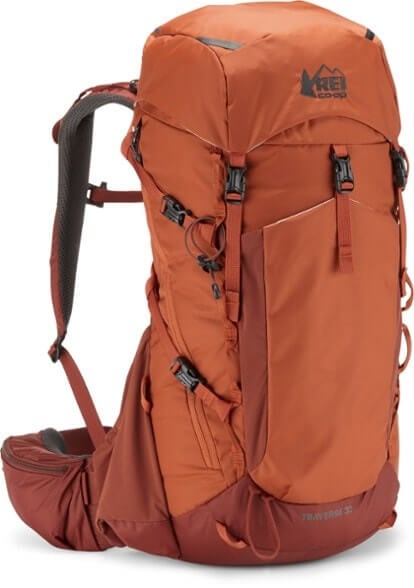 "The go-to backpack for short hikes"
Price: $139
I've been using my REI Traverse for a while now as my go-to ultralight backpack for day hikes.
It's one hell of a pack and is the best budget hiking backpack I've come across. It's pretty cheap considering the quality and it has plenty of pockets for storage, a padded hip belt, a supportive yet breathable back panel, and a built-in rain cover.
It's the best 35L backpack around and is good for day hikes or ultralight hiking weekends rather than long trekking expeditions where you have to carry tents and food. It's hands down one of the best backpacks for hiking at the weekend…
Need a bit more space? Have a look at the larger Rei Flash 55 Backpack.
Is the REI Co-op Traverse for you?
Are you looking for a light bag for quick weekend hikes? The Traverse might be your soul bag. Not good for epic camping trips, the quality of REI products has made them one of my go-to's for years for both traveling and hiking. And, the price is nice and lean!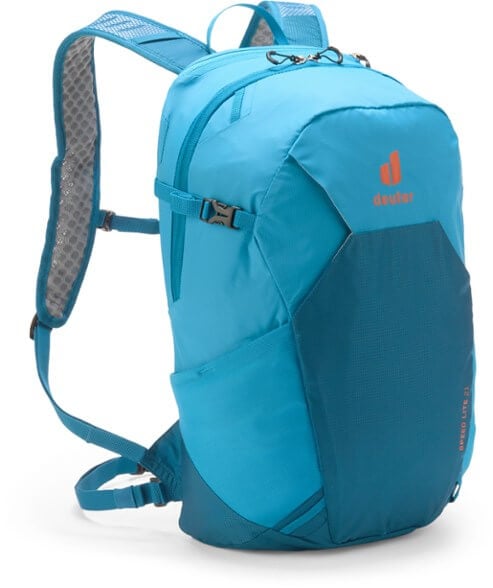 "Perfect for adventure racing, sports climbing, or trekking tours"
Price: $80
If you are heading into the hills for a simple day hike then you can probably get away with a small hiking backpack and the Deuter Speed Lite is that pack – the best backpacking pack for hiking over short distances.
Designed with endurance athletes in mind, this is a great ultralight backpack, weighing just over 1lbs and is one of the best value small hiking backpacks on the market.
The Deuter Speed Lite 21L hiking pack boasts four exterior pockets so there's plenty of storage as well as a detachable hip belt and a comfortable padded back with an air-escape feature meaning air can get between you are the back of your pack – this will keep you cool and stop you getting sweaty.
This is the best value backpack in this size.
Is the Deuter Speed Lite for you?
Our team loved the smaller size of this pack and felt it was the ideal accompaniment for those wanting a minimalist hiking experience. The lightweight pack however didn't skimp on comfort and instead produced a pack that the team felt really made their adventures super enjoyable and most importantly didn't get in the way of their trek.
Not ideal for camping or longer hikes, if you are looking for a well-priced super light backpack for hiking, it's hard to beat the Deuter Speed Lite.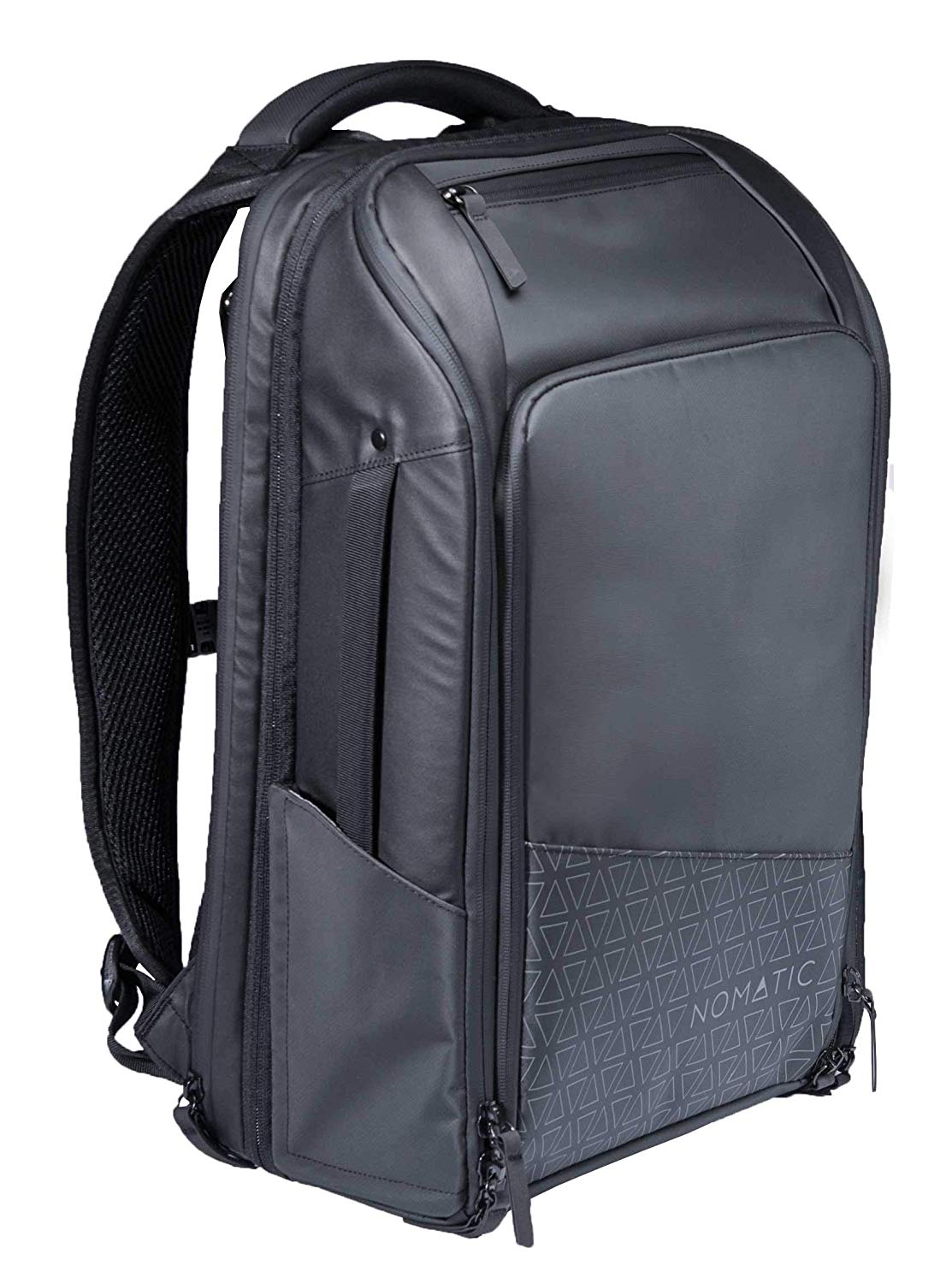 Price: $340
Looking for a backpack for your upcoming vacation and planning on doing a little hiking along the way? Don't want to lug around a 60 or 70-liter dedicated-hiking backpack while you're at it?
We understand that not everyone wants to carry a cumbersome hiking backpack on their trip abroad; at the same time, we get that people don't want to be limited to overly-specialized packs.
Luckily the Nomatic Travel Backpack is a superlatively well-rounded backpack that can handle all kinds of different scenarios. Many people remark that the Nomatic is the very best travel backpack around and we tend to agree with this statement.
The Nomatic Backpack is great because it is very light and very efficient. It uses every little bit of space possible and gets massive points for its organizational qualities. Seriously, this backpack gets pretty creative in terms of ergonomics and you can store a lot of different items in this bad boy.
The Nomatic is tough and comfortable enough to handle some hiking and many people have actually taken it on the trail with them. There's certainly enough space for some day trip items, like a water bottle and a basic first aid kit, though you'll obviously want to leave the bulk of your items back at the hotel.
Let it be said though that this is not a backpack for backpacking anywhere overly-rugged, nor is it a backpack for backpacking long term in Southeast Asia or elsewhere for that matter. The Nomatic is just too small and wasn't designed for these kinds of adventures. It's not the best backpack for hiking by any stretch but it can be adapted.
For more information on the Nomatic Travel Bag, check out our in-depth review here!
Is the Nomatic for you?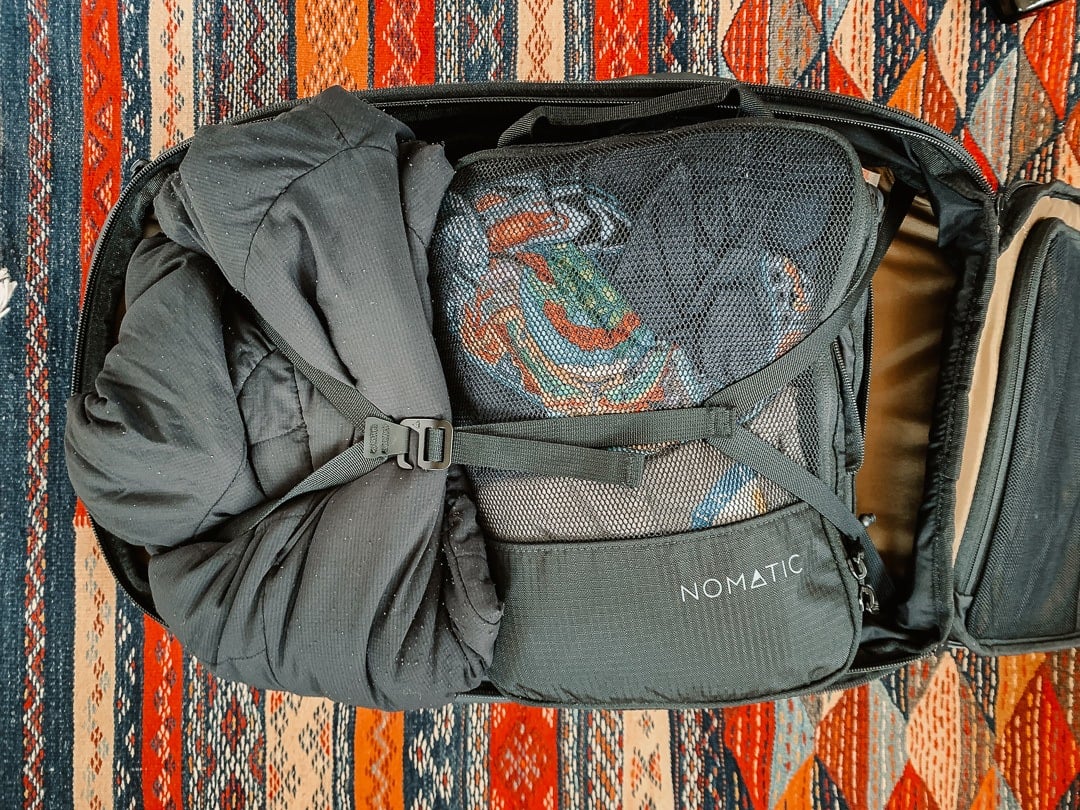 Our testers felt this was a great hybrid pack that would work well for not only hiking but for carry-on city breaks, general backpacking, or even business trips. The two most popular features for our team were the sleek outer appearance of the bag as well we the unbeatable internal organizational features.
This one is not really directly comparable to the others on our list. It is simply not designed in the same way or intended to fulfill the same function. While it is a similar size to the REI Co-op 35, the shape is utterly different and so it feels different to pack and carry. Rather the Nomatic is a great hiking backpack for travelers who are on smaller trips and want to do a little bit of hiking. If you want to do a more intensive trek, you may want to invest in another backpack on this list though.

Do You Want to Travel FOREVER??
Pop your email in below to get a FREE copy of 'How to Travel the World on $10 a Day!'.
More Great Hiking Backpacks
"Keeping all your gear safe"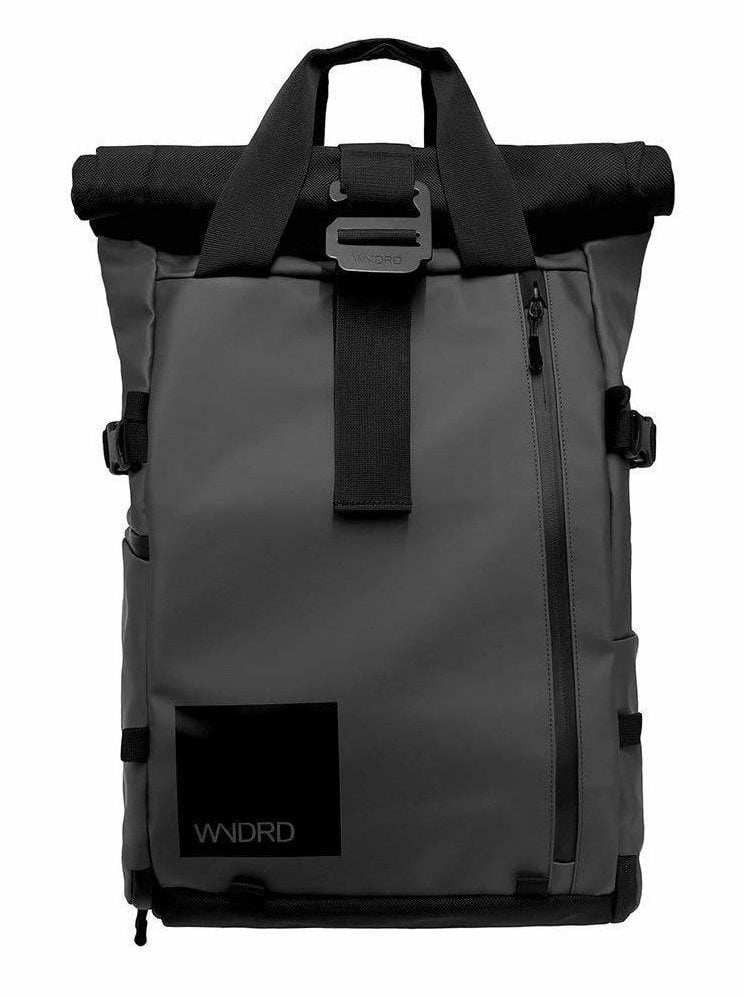 Price: $219
The WNDRED PRVKE 31 isn't a straight up backpack for hiking, but rather, a backpack for photographers. This sexy, sleek, and superior-designed pack is chalked full of features and compartments that will hold a great deal of gear. I've been using one of these to carry around my Fujifilm gear – complete with 2 camera bodies, 3 lenses, and many accessories – and haven't had a problem yet.
If you want to truly turn it into one of the best backpacks for hiking, then we recommend pairing this with the peak design camera clip so you can carry your camera on your hip or on the chest strap of your bag, making it accessible in seconds. It's an excellent hiking camping backpack if you are an avid photographer. Word up, this is not the best hiking bag per se, but it is rather perfect for the niche of hiking photographers. The other thing to bear in mind is that WANDRD doesn't do gendered versions so while this is amongst the best hiking backpacks for men, it is not one of the best hiking backpacks for women.
I've had this pack for a few years now and though I didn't buy it as a backpack for hiking, it's now become my go to hiking backpacks fro trips when I bring my camera. For me, the useability of the side opening and the organization of all my gear whilst still having space for my waterproof and down jackets and a water bottle make it perfect.
For a more in-depth look at this photography backpack, be sure to check out our comprehensive review of the WNDRD PRVKE 31 here!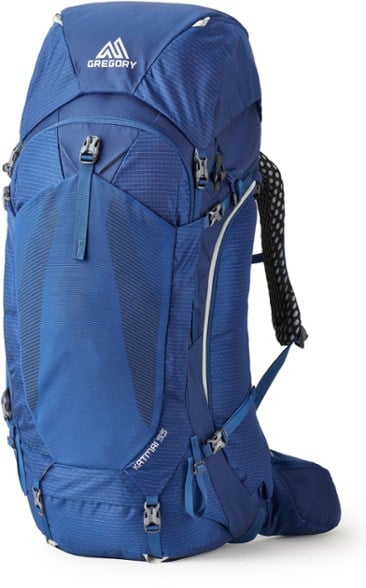 Price: $289.95
If you are looking for the best backpack for an alpine expedition, search no more! The Gregory Katmai is one of the best backpacks for hiking because it is specially designed for winter environments. The pack comes with a ski-carrying system and a variety of removable components ideal for snowy journeys. It is a great backpacking backpack as well and you could definitely use it on a trip around the world.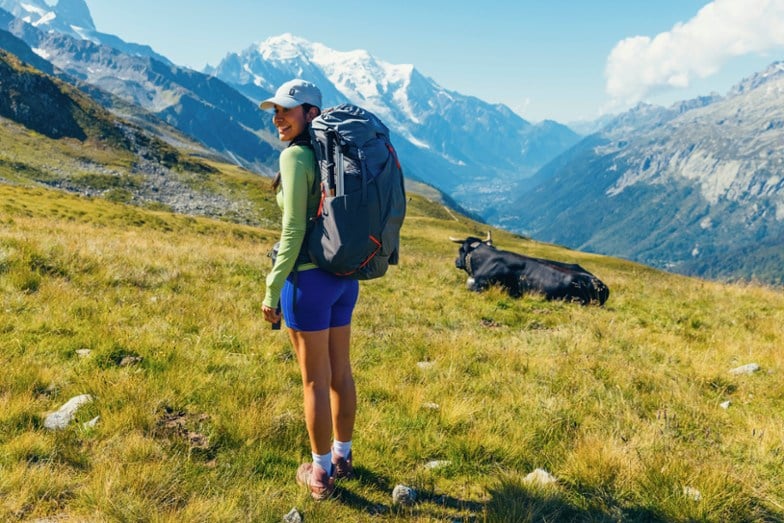 The Gregory Katmai is super practical since it has numerous gear loops and other attachment sections. Additionally, it comes with lash points, glove-friendly hardware, and hip belt padding and if you are a winter hiking fan this is probably the best hiking pack made by Gregory for mountain expeditions.
We love how well this pack worked for trips into the mountains. They were able to fit inside a 70m rope, layers, gear, helmet, tools, and crampons with ease. They felt even when needing to transport lots of equipment on challenging terrain it remained super comfortable and importantly it wasn't top heavy either.
The best present of all… is CONVENIENCE!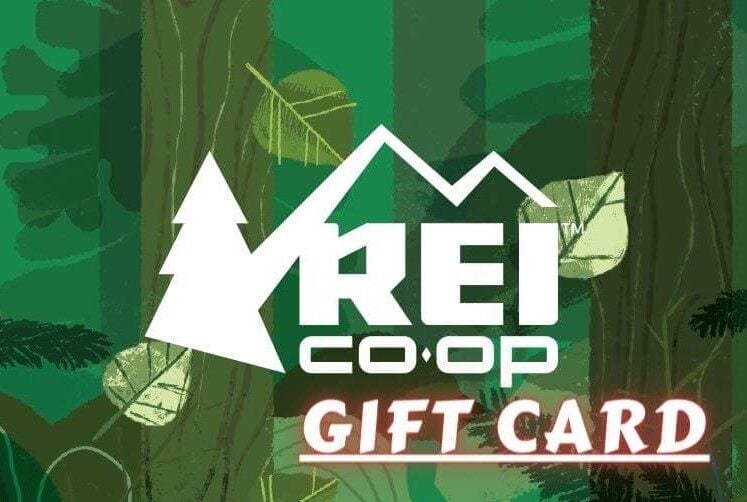 Now, you could spend a fat chunk of $$$ on the WRONG present for someone. Wrong size hiking boots, wrong fit backpack, wrong shape sleeping bag… As any adventurer will tell you, gear is a personal choice.
So give the adventurer in your life the gift of convenience: buy them an REI Co-op gift card! REI is The Broke Backpacker's retailer of choice for ALL things outdoors, and an REI gift card is the perfect present you can buy from them. And then you won't have to keep the receipt. 😉
Buy on REI!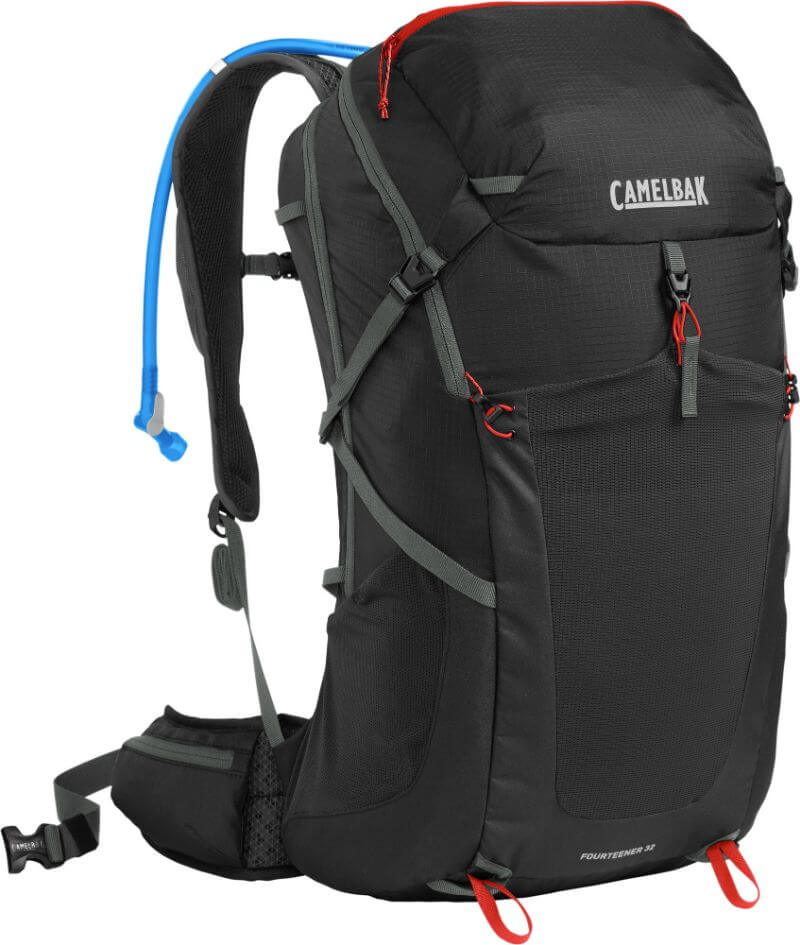 Price: $140.00
The Fourteener 32, a premier product from CamelBak, is a 32L hiking pack equipped with a 3L Crux water reservoir. This pack is meticulously designed and assembled to ensure users stay sufficiently hydrated during extended hikes. It boasts a unique Air Support back panel that offers excellent breathability, helping reduce perspiration. The integrated Crux reservoir is engineered to provide more water per sip than most rivals and includes a user-friendly on/off lever to mitigate leakage.
Besides its superior hydration capabilities, the Fourteener 32 offers an abundance of storage space with numerous pockets and compartments to accommodate all your hiking necessities. The pack's design impeccably balances weight distribution and storage capacity, thereby ensuring optimal comfort during any hike. For those in search of a hydration pack that does not sacrifice capacity, the Fourteener 32 certainly merits consideration.
Note that the pack accommodates 29L of gear which makes it suitable for day hikes or overnight hikes when you don't need to carry all that much camping gear.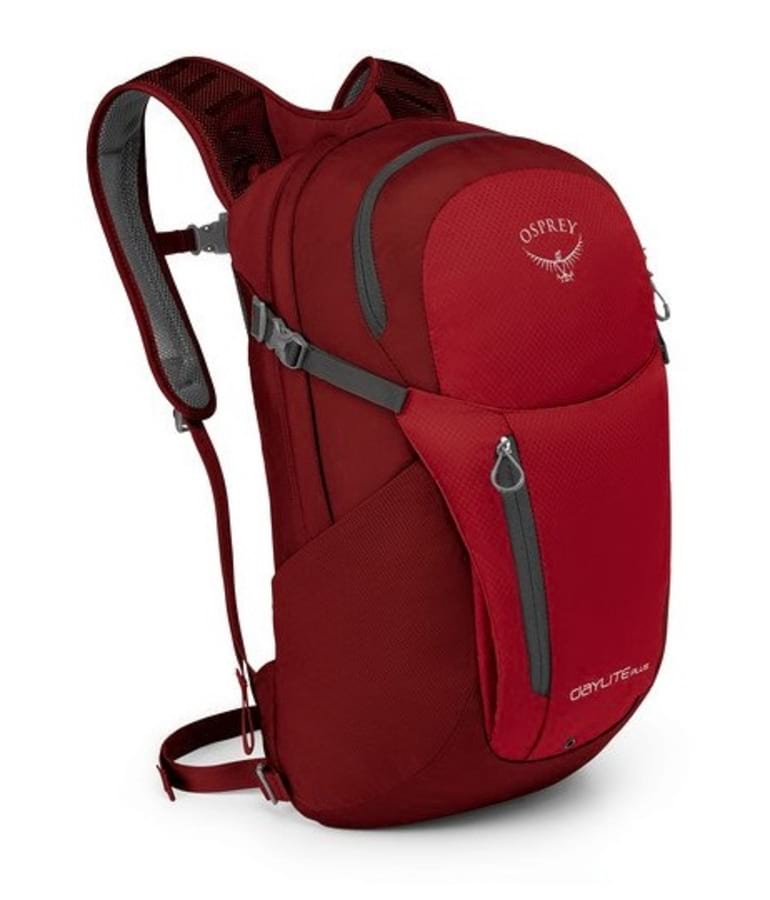 Price – $150
One of Osprey's most affordable yet adaptable bags is their Daylite, a classic, hiking orientated design protected by a lifetime warranty and coming with two water bottle holders. As the name suggests, this pack is really light so is ideal for hiking and it has a very handy hip belt along with sternum straps that guarantee comfort.
The storage capacity is 20 litres which is plenty of room for a day hike (jacket, snacks etc) and then there are 2 side pockets that fit water bottles. It also boasts a pretty good level of water resistance too.
Oh, the Daylite is also a great everyday pack that suits all manner of occasions. It has a 15" laptop sleeve making it a pretty suitable commuter backpack.
How We Tested To Find The Best Hiking Backpacks
In an ideal world of perfect science, the optimal way to compare hiking backpacks would be for one single person to take them all on the same hikes but obviously, that's utterly unfeasible. Instead, various members of our team tried and tested them at different times, at different locations over a period of a number of years. When testing them our team was of course paying close attention to how light/ comfortable the pack felt, how easy it was to pack and unpack, how it performed in adverse weather, and how damn sexy they felt in it.
Best Backpacks for Hiking

| Name | Capacity (Litres) | Dimensions (CM) | Weight (KG) | Price (USD) |
| --- | --- | --- | --- | --- |
| Osprey Airscape UNLTD | 68 | 81.28 x 40.64 x 38.1 | 2.75 | 700 |
| Osprey Aether/Ariel | 55 | 78.74 x 38.1 x 25.4 | 2.27/1.81 | 300 |
| Osprey Exos 58 | 58 | 76.2 x 38.1 x 33.02 | 1.28 | 260 |
| Kodiak Kobuk | – | 53.34 x 33.02 x 27.94 | 1.36 | 340 |
| Stubble & Co Adventure Pack | 42 | 55 x 38 x 24 | 1.7 | 275 |
| Deuter Air Contact | 75 | 84.07 x 32 x 27.94 | 2.25 | 250 |
| REI Co-op Traverse 32 Pack | 32 | 66.04 x 33.02 x 27.94 | 1.16 | 139 |
| Deuter Speed Lite | 21 | 45.97 x 26.92 x 19.05 | 0.43 | 80 |
| Nomatic Travel Bag | 40 | 35.56 x 53.34 x 22.86 | 1.55 | 289.99 |
| Osprey Aether 85 | 85 | 86.36 x 43.18 x 38.1 | 2.82 | 425 |
| WANDRD PRVKE 31 | 31 | 48 X 30 X 18 | 1.5 | 191.20 |
| Gregory Katmai 55 Pack | 55 | 76.2 x 43.18 x 33.02 | 2.12 | 289.95 |
| The North Face Banchee | 50 | 60.96 x 38.1 x 7.62 | 1.36 | – |
To test the best bags for hiking, we grabbed them and took them out for a proper test drive over a period of time. We got various members of our team to take these backpacks out on their many trips all over the world and in many different environments.
Packability
A backpack is designed to carry stuff and so one of the most important features is just how packable it was and we awarded top points for this. A decent pack maximizes space and makes effective packing easy. So, to test this we simply packed and unpacked these backpacks the way we usually would.
We also wanted to pay close attention to how easy this process of packing and unpacking was. Does the design of the zippers for example make being able to retrieve items easily or not?
Weight and Comfort of Carrying
If a pack is overly heavy or awkward to carry then taking it along on trips becomes uncomfortable and reduces the enjoyment of your time in all honesty! Believe us on this, we've all had more than our fair share of backpacks that just weighed an ounce or two too much or perhaps had crappy straps that made them feel twice as heavy!
With that in mind, we awarded full marks for packs that minimize weight and maximum carry comfort.
Functionality
In order to test out how well a pack fulfilled its primary purpose we used it for, ya know, this purpose!
For example, if it's a carry-on pack then we took it along as a carry-on and made sure it actually passes the Ryanair test. When we wanted to find the best trekking backpack, then we took it trekking! You get the idea right?
Here we're looking for the best hiking backpacks, so we took them on the train to work and back… nah, I'm kidding, we took them hiking of course!
Aesthetics
Some people say that travel gear doesn't need to look good as long as it functions. Well, not us! We've awarded extra points for packs that look both sexy as well as actually doing a good job!
Let's be honest, nowadays just because you've got the best hiking backpack on, doesn't mean you have to look like a dork!
Durability and Weatherproofing
Ideally, in order to really test out how durable a backpack is we would drop it from a plane and then wear it in a hurricane! But seeing as we like to do all our own stunts here at TBB, we've toned it down a little!
Instead, we simply inspected the materials used and the build quality of the packs paying attention to things like the seam sewing, the smoothness of the zips, and the pressure points on the packs that tend to break.
To test how waterproof these packs were, well we got super technical and just threw a liter of water over them! Any packs caught leaking were promptly banned entirely from inclusion in our round-ups because any pack worthy of being considered one of the best backpacks for hiking needs to keep your stuff dry!
FAQ about the Best Backpacks for Hiking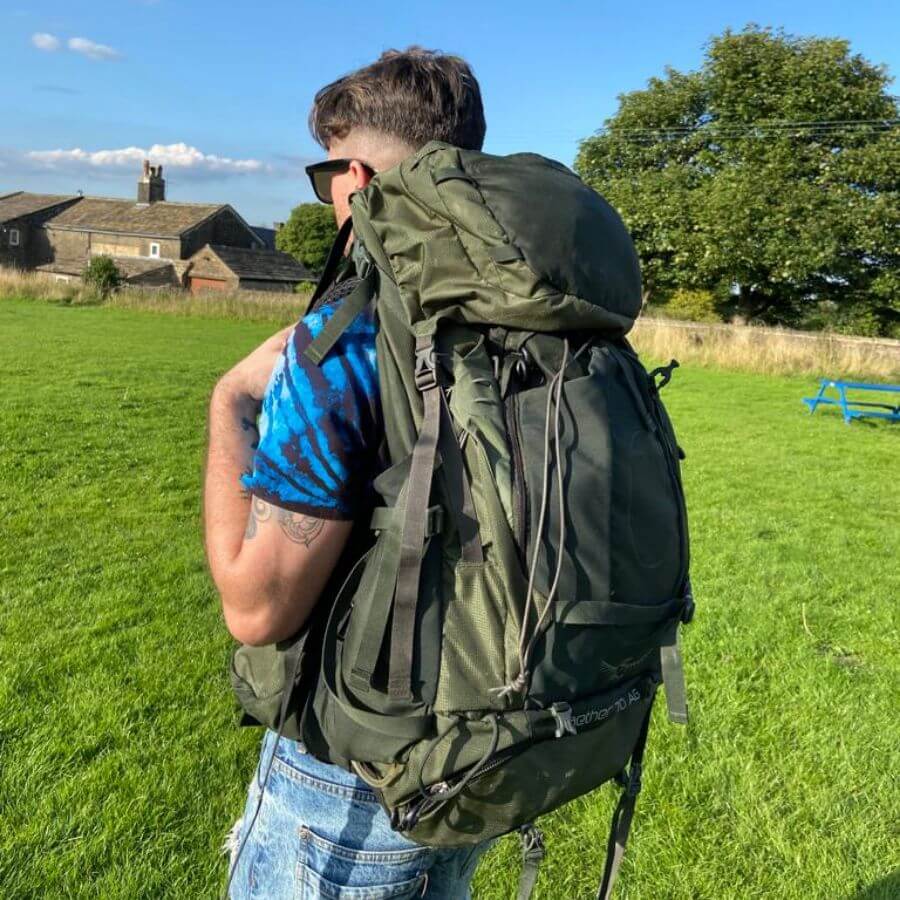 Still have some questions? No problem! We've listed and answered the most commonly asked questions below. Here's what people usually want to know:

Our GREATEST Travel Secrets…
Pop your email here & get the original Broke Backpacker Bible for FREE.
Conclusion: So, what is the best hiking backpack?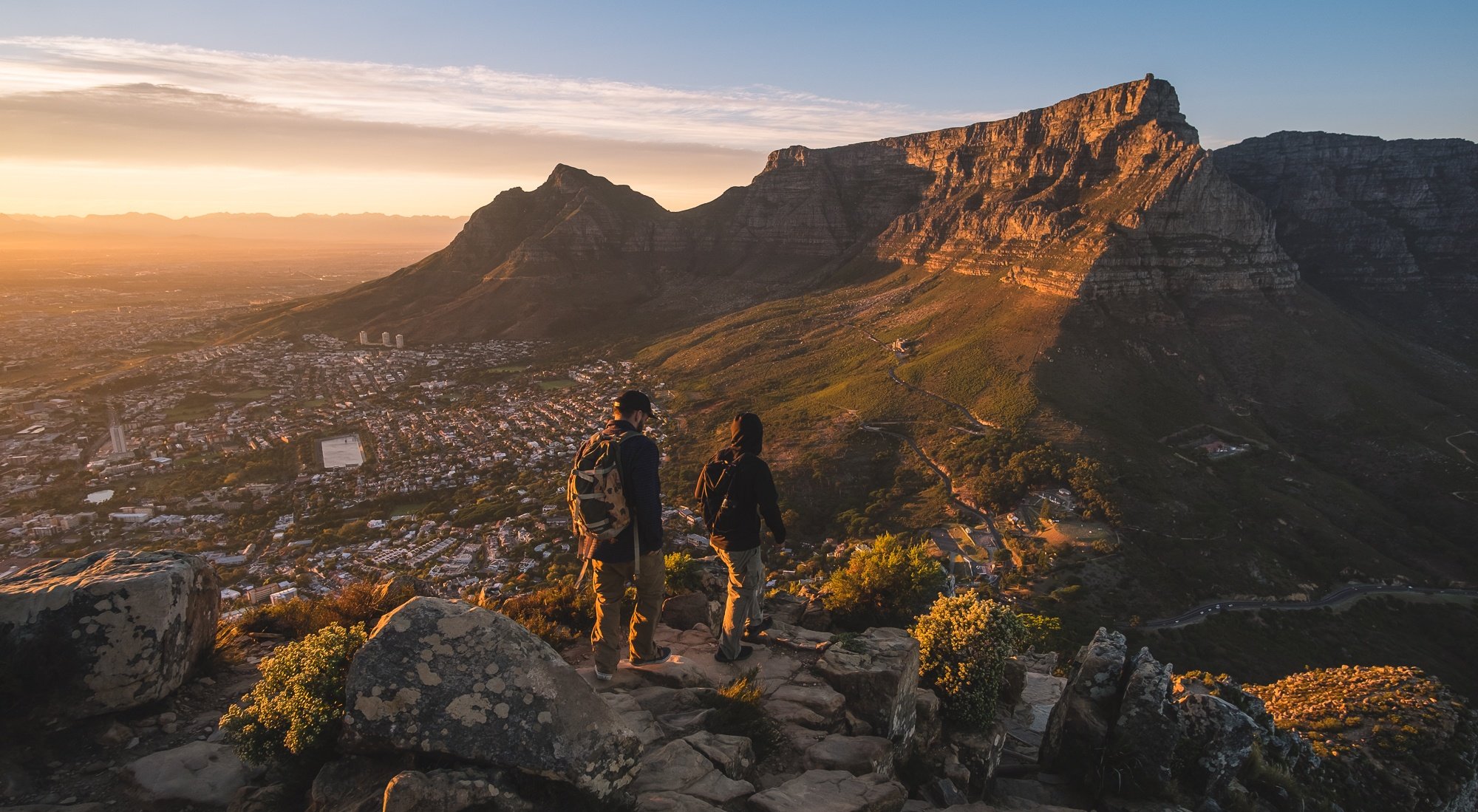 Honestly, it depends on what kind of adventure you are going on – will you be escaping into the mountains for weeks at a time or simply going on day hikes?
I swear by Osprey – really there is no competition, Osprey definitely does make the best packs in the world – the question is, can you afford the price tag?
I will hike with my Osprey Aether 70 liter pack on most multi-day hikes and if I am on a multi-week expedition, I carry my Osprey Aether 85 litre pack, it's big but I find it super comfortable though so it's not really a problem for me.
For anything under a week, I carry the REI Co-op Traverse assuming I don't have to carry a tent and will be sleeping in huts or lodges.
---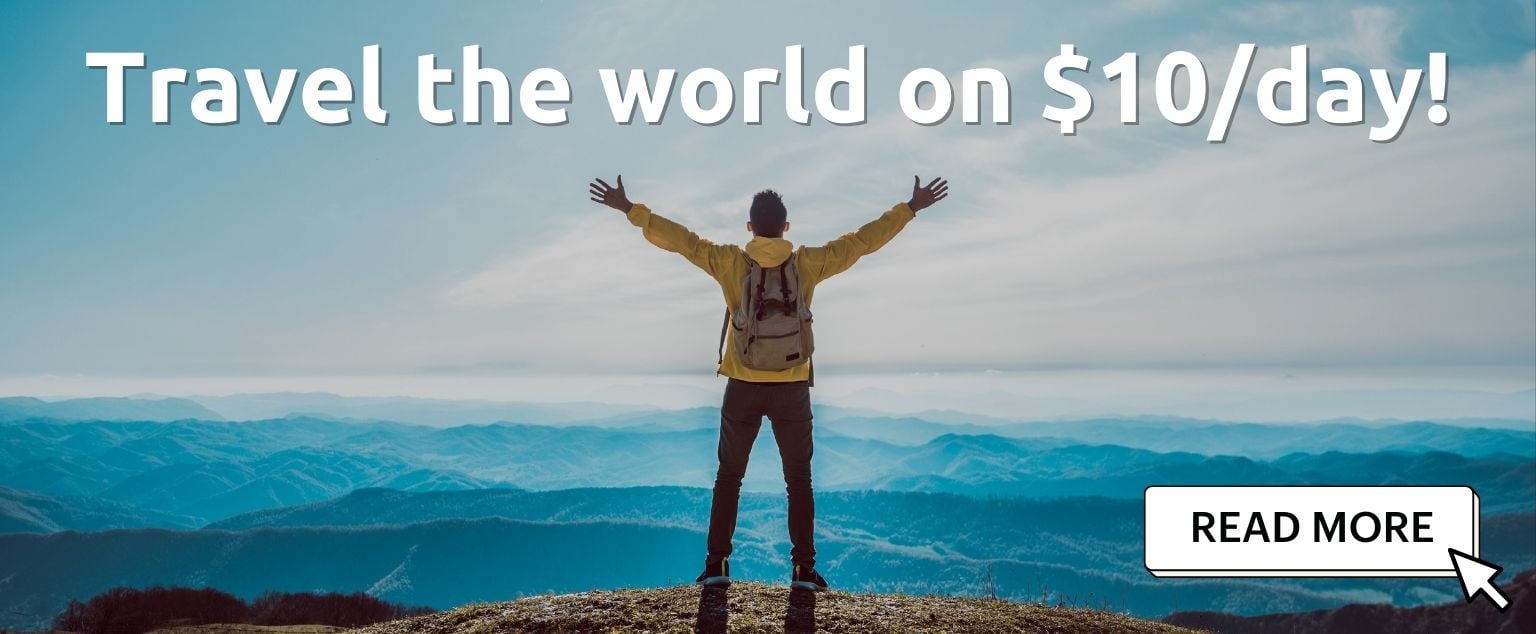 And for transparency's sake, please know that some of the links in our content are affiliate links. That means that if you book your accommodation, buy your gear, or sort your insurance through our link, we earn a small commission (at no extra cost to you). That said, we only link to the gear we trust and never recommend services we don't believe are up to scratch. Again, thank you!