Welcome to my review of Near Zero's New(ish) DEAN 50L Hiking Backpack!
If I had to name one thing I like more than quality travel gear and equipment, it's affordable quality travel gear and equipment.
When I first got into backpacking, I can't even begin to tell you how many hours I spent scouring the internet, trying to figure out every last piece of gear I may need to survive a night in the wilderness.
Which brings me to my favorite part about this bag, they've made that incredibly easy! Everything in the pack has a dedicated spot, so packing almost feels like going down your checklist all in one.
It's also rather comfortable on your back, which is extremely important when covering a ton of miles and carrying a 25+ pound pack.
That being said, this pack is great for some, but maybe not for others. With most backpacking packs, it's entirely up to what you think you'll need to tackle your next adventure, no pack is a one-size-fits every trip.
Hopefully by the end of this review, you'll have a better understanding of what this pack is all about and decide if it'll be tagging along with you on your next adventure.
Okay, let's get into it…
Near Zero: The DEAN Hiking Backpack (50L) – Quick Answers:
The DEAN is perfect for overnight and weekend trips
Fully Packed you still come in under 20lbs, which is VERY impressive
First overnight pack that allows you to compartmentalize your gear
Offers a badass bundle deal option with the backpack
An Honest DEAN Hiking Backpack Review
I really loved this pack, some of my personal favorite features were…
50L of space fit everything I needed while avoiding overpacking
The mesh back panel fit great, despite not offering different sizes
Large side pockets for water bottles, very deep and held my 32oz water bottle with ease
Ladies & Gents, It's Time to Step Your GEAR Game Up. 😉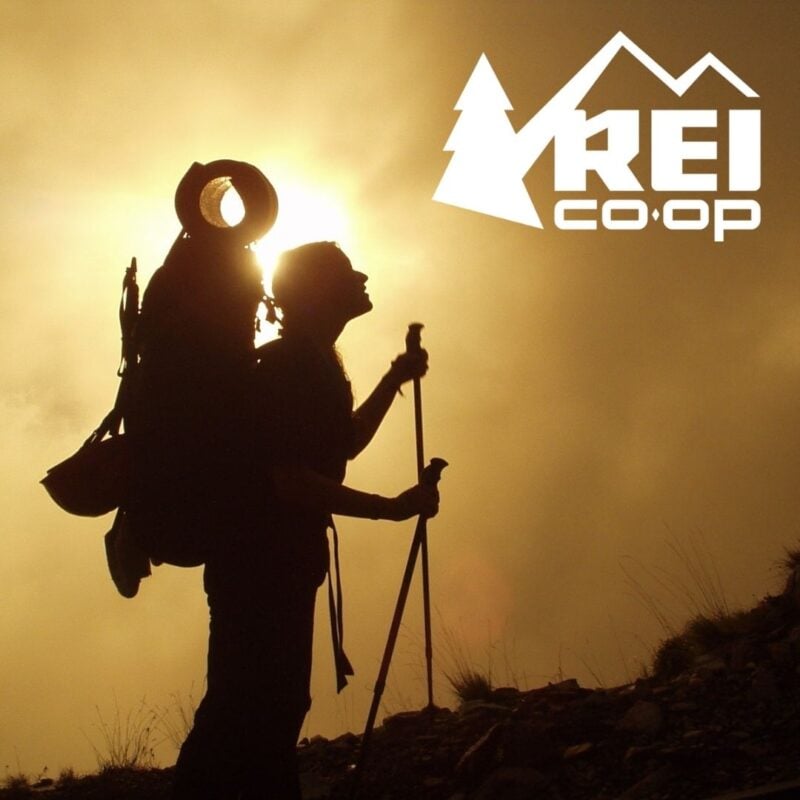 REI is one of America's biggest and most-loved outdoor gear retailers.
Now, for just $30, get a lifetime membership that entitles you to 10% OFF on most items, access to their trade-in scheme and discount rentals.
Join REI Today!
Is The DEAN Backpack Perfect for you?
The question you've probably been asking yourself the entire time, is this the backpack for me?
For me personally, I've been using a 65L pack since I started backpacking and this pack does feel a bit on the smaller end to me. That being said, the gear I use is not all ultralight, and I have some bulkier gear I haven't gotten around to replacing. Still, losing 15L of space did prove difficult for me to cram all my gear in for a two-day trek.
But one of the things really I love about Near Zero is their bundle option. With 3 bundle options ranging from $719 to $1099, they'll pack your bag up for you and get you outside that much quicker. Their 2-person tent and sleeping bag fit perfectly in the DEAN divided sections, so you don't have to worry about gear fitting just right.
Which brings me to who I think this pack is perfect for. If you're new to backpacking, or just want to have the ultimate weekend go-to pack, this is a great option for you. But if you already have a pretty well-rounded gear closet, you may find it a bit trickier to pack this thing just the way you like it.
All things considered, no one knows you like you. So let's make sure you know all the finer details of this pack to help decide if this is the one for you!
Near Zero The Dean Backpack – Detailed Spec Rundown
Right, now that we have whetted up your appetites with this tantalising tidbits of into, it is time to get down to some substance and serve up the main course of proper detailed backpack analysis. Let's go.
The DEAN Backpack Size and Fit
This pack comes in one size, which I'll be honest I was a tad skeptical. After sitting through more than one fitting session at the REI store trying to pick the perfect pack and size for me, I wasn't quite sure how the one-size-fits-all approach would work, especially for a backpacking pack.
That being said, I was pleasantly surprised at how comfortable the aluminum back frame was. With a breathable mesh panel sitting against your bag, you won't be dripping in sweat a mile into your hike wishing you were back in your car's a/c.
I'm 5'10" so I would describe the frame fit as Medium if I had to pin it down, but the strap and hip belt are adjustable, so you could probably adjust this thing and have it resting on your back nicely.
As far as the overall size, this pack accomplishes what it sets out to do perfectly. It hugs your back and shoulders, so you don't feel like you're carrying around an awkwardly shaped boulder on your back. This was especially nice when ducking beneath the occasional tree branch and not having the top of the bag get caught on my way back up.
The DEAN Backpack Weight
Coming in at a mere 3 lbs., the DEAN has secured itself in the 'ultralight' backpack and gear category without a doubt. Don't mistake this lightweight for lesser quality though, the waterproof ripstop nylon held it's own going through thick brush and getting tossed down on some rocks.
Packed down with my gear, the suspension system does a great job of lifting the weight off your shoulders and distributing it onto your hips. Even with a fully loaded pack, I never felt fatigued or pulled down by the pack.
This weight is perfect for someone new to backpacking or someone looking for a smaller weekend pack, and its simplicity makes the trip that much more entertaining and inviting. I've had friends tag along with 35+ pound bags and definitively say they'd stick to their day hikes, so I think this lighter pack will help to inspire and excite new and old backpackers alike.
Back to the earlier mentioned bundle Near Zero provides, if you get the fully loaded option offering everything you would need for a weekend trek, they still manage to keep the weight below 20 lbs. When I pack up for weekend trips with my 65L, I rarely keep my weight under 30 lbs, so I find this super impressive considering the durability of Near Zero at such a low price point.
The DEAN Backpack Storage and Organizational Features
Now onto what I think sets this thing apart from any other backpacking pack I've used, the organizational features.
Near Zero has taken the question of how to pack your bag out of the equation and compartmentalized everything. Often times when packing a top-loading pack, you may have to rearrange everything a time or two until the weight feels distributed evenly on your back. The DEAN takes care of the leg work, labeling each section and providing removable dividers to keep everything in its place.
The top of the pack opens up for quick access to things such as a headlamp, first aid kit, and whatever else you'd want to toss up there. I used it for some extra snacks, but there's enough space for a Sawyer Water Filter or whatever else you may want easy access to.
The front-loading panel zips all the way to the bottom of the pack, giving you an easier look at what you have (and maybe still need) while packing. It also makes it much easier when setting up for the night, as you no longer have to take everything out at once just to reach the bottom of your pack. Front-loading versus top-loading packs definitely comes down to personal preference, but overall I did enjoy being able to see everything at a glance inside the pack.
The DEAN also features two large side water bottle pockets, which easily held my 30oz Nalgene bottle with ease and room to spare. The pack also has trekking pole storage loops on either side giving you the option to toss the poles on your back when not in use.
The front panel also features a large stretch mesh pocket on the outside of the bag, giving you some extra space to throw a pair of camp shoes or rain jacket in. There's also some extra cord storage on the outside for the mesh that would also be fair game for strapping down some extra gear the bag may not hold.
On the bottom of the pack, there are adjustable straps for securing extra gear, such as a foam sleeping pad or larger tent system.
So overall, the DEAN is packed with a surplus of great organizational options and helps take the question of "shit.. what am I forgetting to pack" out of your pre-trip checklist. Again, if you're new to backpacking, this would be a top suggestion from me.
Using the Shoulder Straps, Sternum Straps, and Hip Belt
Odds are if you're in the market for a backpacking pack, comfort is at the top of your must-have's list. Luckily this pack has that one covered for you!
With cushioned hip belt and shoulder straps, this pack has a pretty smooth ride while out on the trail. The hip belt secured well and did its job as expected, successfully taking the weight off my back.
The only complaint I have about the straps would be that the sternum strap and straps on top of shoulder straps (meant for pulling the weight up off your back and closer to your person) feel a little cheap. I did have the top strap pop out of the top harness once before loading the pack up, but it was easily fixed and I didn't have another problem with them after that.
That being said, the top straps did a great job of pulling the weight in closer and off my lower back, improving the already lightweight load that much more.
Overall the shoulder and strap system did a great job getting the weight off my back and distributing the weight evenly. This could also be in part due to the organization inside the pack, but regardless I was impressed.
The DEAN Backpack Price
Sadly, camping gear isn't free, and you can only go so cheap with your prices before the end product begins to fail. Near Zero has found the sweet spot though.
The pack comes in around $199.50, which for the ultralight nature and quality build is more than reasonable. My current 65L cost upwards of $400, so you can bet I wish I had the option of something cheaper but still high-quality back then! Furthermore the new Osprey Airscape backpack range change hands for over $750!
Near Zero's mission is to make "quality, lightweight, and affordable gear to help others enjoy the healing and calming influences of nature," per their website, and I would say mission accomplished.
As I previously said, if you're new to backpacking or looking to simplify your weekend trip backpack, this is a more than affordable bag with well-thought-out features.
They also offer three bundle options on their website in case you're looking to start building out your gear closet or expand on what you already have. With price points of $719, $949, and $1099, Near Zero provides you with more high-quality gear at a fraction of the price of competitors.
Is The DEAN Backpack Compatible with a Hydration Reservoir?
The DEAN does come equipped with an easy-access hydration bladder compartment, with a bladder buckle strap as well. There's also an exit point at the top back of the pack for you to run the hydration bladder tube through to the shoulder strap.
The backpack does not come with an included hydration bladder, but one is included with two of their bundle options.
The DEAN Backpack Warranty
Near Zero does offer a limited 1-year exchange or store credit warranty on all products, as well as a 90-day refund policy.
I know this isn't the "All Mighty Guarantee" like the renowned backpack brand Osprey offers, but Near Zero is a smaller startup still working their way into the outdoor gear world, so I found their return policy still rather generous in that regard.
Cons of The DEAN Backpack
While not many, I did find a few things I would consider cons about this bag.
For starters, I would definitely deem this pack a summer backpacking pack. I think you would find it difficult to pack additional layers, a warmer sleeping bag, or a larger 3 to 4-season tent for comfortable winter camping.
Next, the front-access panel I found to be a bit more difficult to load up than a top-loading pack. Now, this is down to personal preference, but my gear is a bit larger, and I struggled to close this pack sometimes when loaded down. If you're using mostly ultralight gear, you may not have the same issue, but just be aware.
Lastly would be the straps I previously mentioned. Not the biggest thing in the world, but I am curious to see how they stand up to the test of time.
Final Thoughts on The DEAN Backpack
Don't cry because the review is almost over, smile because it happened :')
I think Near Zero knocked it out of the park and without a doubt surpassed all my expectations for this bag. In a world where you're convinced the best gear has to drain your pockets, it was a bit of a relief to use durable lightweight gear that saved me some bus fare for the next adventure.
I wouldn't suggest backpacking Europe in this thing, but for weekend getaways you can't go wrong with this pack.
Thank you for checking out my review of the Near Zero: The DEAN 50L Hiking Backpack, hopefully you got a better look into what all this bag has to offer. Happy travels!
---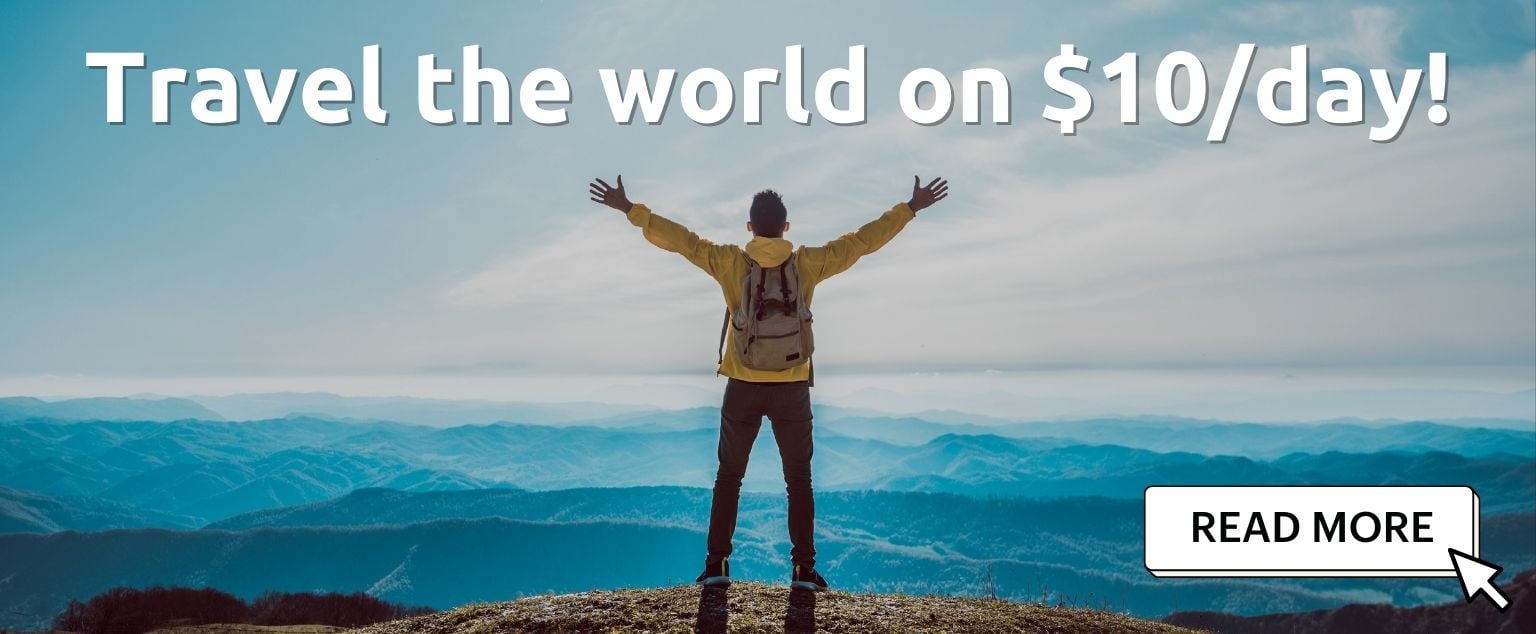 And for transparency's sake, please know that some of the links in our content are affiliate links. That means that if you book your accommodation, buy your gear, or sort your insurance through our link, we earn a small commission (at no extra cost to you). That said, we only link to the gear we trust and never recommend services we don't believe are up to scratch. Again, thank you!