The Osprey Airscape is one of two spanking hiking packs launched by the world's leading backpack brand's as part of its UNLTD series. In their UNLTD series Osprey have basically excelled themselves in re-envisioning just what a backpack is capable of by 'moving beyond traditional manufacturing technologies'. Big talk indeed….
What this basically means is that packs in the UNLTD series use a ground-breaking, 3D printed, malleable and ergonomic lumbar support to enhance comfort and reduce load weight. To boot, there are also a few other innovative, novel and very useful features thrown in too. If that all sounds exciting, then it is but do bear in mind that space age technology tends to come with a space program type budget attached to it…
In this review we will take a detailed look at the Airscape UNLTD – the 68 lite pack. In creating this review, we tried and tested both the mens and the women's versions and will give you the full low down on the pack's features and performance and of course, its value for money…
The Airscape UNLTD is a 68 litre hiking and travel backpack that utilises cutting edge, 3D printing technology to create an ultra comfy, supportive and breathable lumbar, back support.
Whilst there are too many little features to list in this section (read on for the full run down), another major bonus is the 8l top lid that converts to an 18l day pack which brings a whole new dimension to the pack.
Alas, the Osprey Airscape UNLTD also comes with a hefty $750 price tag which by far makes it the most expensive backpack that I have ever come across. Whether it is really worth that amount of money is of course debatable but what we can say is that this is by far the most comfortable hiking backpack that we have ever tried.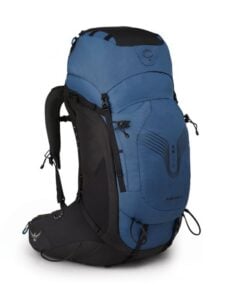 SPECS (Mens L)
Weight – 3.00KG
Dimensions –  (CM): S/M: 82H X 40W X 39D
FABRIC –  210D High Tenacity Nylon UHMWPE RipStop C0
Winter is coming… WARM UP!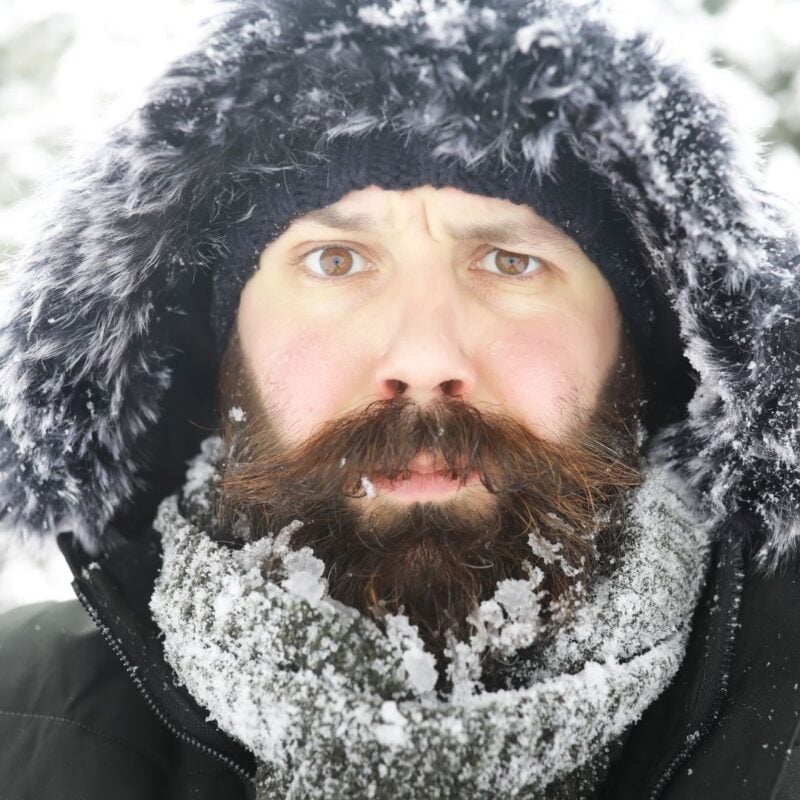 Get up to 50% OFF when shopping gear for the winter on REI.
Warm up for the holidays and SAVE on outdoor gifts all the way through Dec 18!
View on REI
In a hurry? Well let's quickly look at who exactly will just love this backpack, and who perhaps won't love it so much.
The Airscape UNLTD Is Perfect For You If…
You Want a Hiking and Trekking Backpack
The innovative 3D printed frame and lumbar support panel really comes into its own during hiking and trekking. Therefore this pack is excellent for serious hikers who value comfort.
Whilst the back frame is a very welcome feature for all uses (such as backpacking), it only really comes into its own and justifies the cost when used as a hiking pack.
You Need a Big Backpack
Coming in at 68 litres, this is a full sized, spacious backpack that will fit loads of camping gear in. In fact, a 68 litre backpack is more than big enough to take on a 6 month backpacking trip.
If you do not think you will use all of that lovely, lovely space, then consider looking for something in the 50 – 60 litre range instead. Osprey do have a few good ones in each category.
The Airscape UNLTD is NOT For You If…
You are on a budget
Priced at $750, this is a seriously expensive backpack. It is marketed to heavy uses and semi-pro hikers who know the value of good gear.
If you are a bit short of cash right now, then this pack is not for you but Osprey does have plenty of more affordable backpacks available.
You Need a 'Carry on' Backpack
This is a 68 litre full sized backpack. It won't fit in the overhead compartment on planes, trains or cranes and will need to be checked into the luggage hold.
Osprey does make a few decent carry-on backpacks including the Osprey Farpoint.
In this section we will now delve into the finer details of the Osprey UNLTD. Whilst some of the language used and info relayed here, may be on the technical side, we will try to make it as reader friendly as possible.
Osprey Airscape UNLTD Review – Design & Aesthetics
The Airscape UNLTD essentially follows the tried and tested, classic hiking backpacking pack design. While it looks very slick and modern coming in 2 gorgeous colours, at first glance there is nothing to set it apart from other 'big backpacks' in the Osprey range. None of that is a bad thing by the way, I think the packs look lovely. That said, the other new release in the UNLTD range, the anti-gravity, does have more of a quirky design.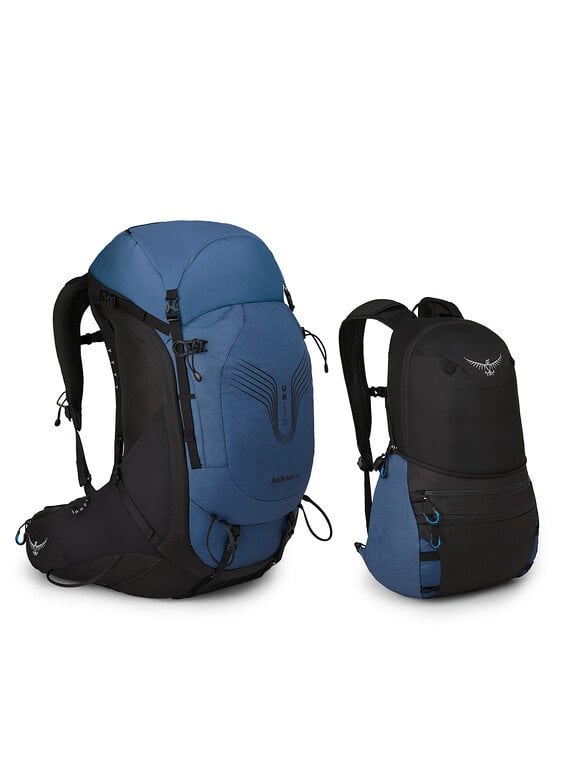 So looking at the pack from the back, you can see we have the top lid, the main section, the usual hip belt, some pockets and the usual array of buckles and straps – we will break down what these all do later.
However, if you flip the pack around and look at its backside (i.e. the part that rests against the user's back) then you can catch your first glimpse of the cutting edge, 3D printed, engineered lattice structure and polycarbonate, vacuum-formed framsheet. Even to casual backpackers, the back support network is noticeably different and visibly more modern than other packs on the other market. In fact it feels like the bog-standard Arnie style Terminator seeing the liquid metal T2000 for the first time.
Osprey Airscape UNLTD Review – Storage, Access & Capacity
Right, so all in this is a 68 litre backpack which makes it very spacious. Like with most backpacks, the majority of the storage is handled by the "main middle section" which in the case of the Airscape UNLTD offers both top access and also zips open to offer front and side access (the images below will make this a lot clearer). Note that not all Osprey backpacks offer this different kind of access and it is a very welcome feature here as it makes accessing items in the pack a lot easier.
Like most "big backpacks", this one has a top lid which flips open to offer about 8L of storage. You can store a few little items in the inside pocket and then there are 2 "outer pockets" which I generally use for stashing a pair of trainers, my speaker and the rain cover (although on the Airscape UNLTD the rain cover sits in the bottom compartment by default).
But unlike with most big backpacks, the top lid on the Airscape UNLTD can also be detached from the pack and converted into an 18L standalone day pack. This feature enhances the pack's use as a travel and backpacking pack.
Then we come to the bottom storage. Usually, big backpacks have a bottom storage compartment which is more or less perfectly sized for a sleeping bag and the Airscape UNLTD is no different.
In terms of extra pockets and the likes, I was personally a little bit disappointed to find that the hip-belt only had 1 pocket but that's a small criticism. Crucially, the pack does offer the mesh, stretchy side pockets that we have all come to know and love from Ospreys hiking packs.
Osprey Airscape UNLTD Review – Fit, Comfort and Weight
Back Support
Ok buckle up cos here comes the tech speak – the pack features a '3D Printed Fitscape™ Lumbar panel that uses Carbon DLS™ Technology to create a lattice-work of monofilaments of varying density'. What it means in plain English is that the pack offers seriously comfortable lumbar support, the panel is soft, supportive and actively moulds to fit your back like a memory foam mattress. It's also waterproof and very durable. Next, the carbon stainless steel frame that sits under the lumbar pane keeps the panel rigid whilst allowing air ventilation.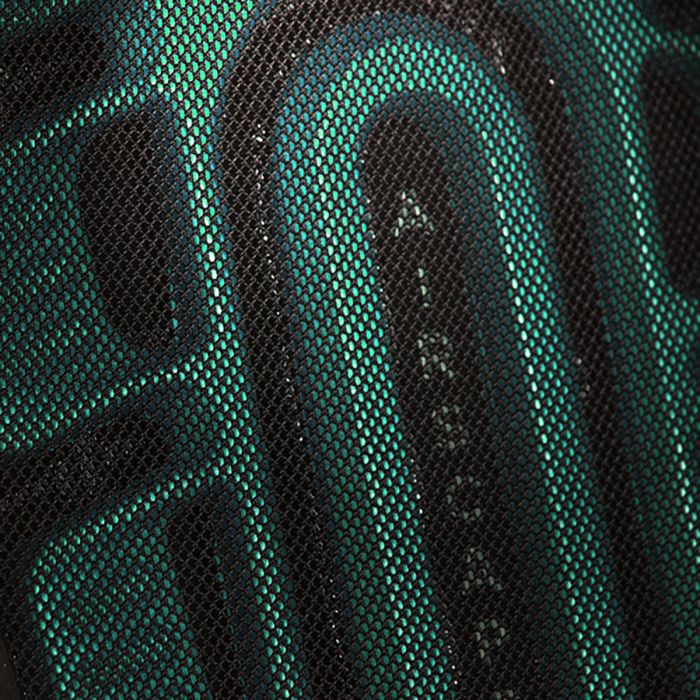 Finally, The Osprey AutoLift System adjusts both fit and harness length simultaneously. It also works in conjunction with a Fit-on-the-Fly® Hip belt to provide a very stable and snug fit.
These features are where the money goes. The materials used, and 3d printing technology means the pack is not cheap top produce and this is reflected in the price.
So how does it feel? Well it's by far the most comfortable backpack we have ever tried. In fact, it's so comfortable that going back to a regular backpack is going to prove difficult.
Weight
The men's small version of the Airscape UNLTD weighs 6.27 lb (2.84 kg) which makes it a bloody heavy hiking pack. To offer some context, my Osprey Aether 65 L weighs about 5 Ib and that is already considered a heavy pack.
Normally, such serious weight would compromise the pack's value as a hiking backpack and may even render it unsuitable for its intended purpose – after all, 6.27 lb is a whole lotta load to bear when out on a long, hot trail. However, the sheer comfort of the pack really does offset this and it feels better and even lighter to carry, despite its weight, than my lighter Aether feels.
Straps and Shizz
In terms of steps, belts and adjustments, you probably know by now how all of this works. The hip belt is soft, comfy and fastens nicely to help spread the load across your body and then the sternum straps are firm whilst also being solid and reliable.
To summarise, because of this innovative (and expensive feature) the pack feels lovely and soft, doesn't chafe or dig into the back and also breathes so your back doesn't get all sweaty. On the other hand it could be lighter and if it was, I'd feel a lot readier to tell you that the $750 price tag is justified.
Osprey Airscape UNLTD Review – Durability
I have only had this pack for a short period of time so cannot offer much in the way of a personal testimony as to its durability. Still, it is made from high tenacity nylon which feels thick and rugged and offers a good degree of weather proofing. Osprey also claims that they thoroughly tested all materials used in the construction of this pack and they seem pretty satisfied that it will last every bit as long as a $750 hiking backpack should.
However what I can confirm is that all of the other Osprey packs I have owned have proved to be high quality, resilient, durable and they all served me years and years of use – and in some cases, years of daily use.
The pack also comes with an airline/transport bag which you can pop the pack inside to help protect it when it has to get chucked into the hold on planes, trains and busses.
The Osprey All Mighty Guarantee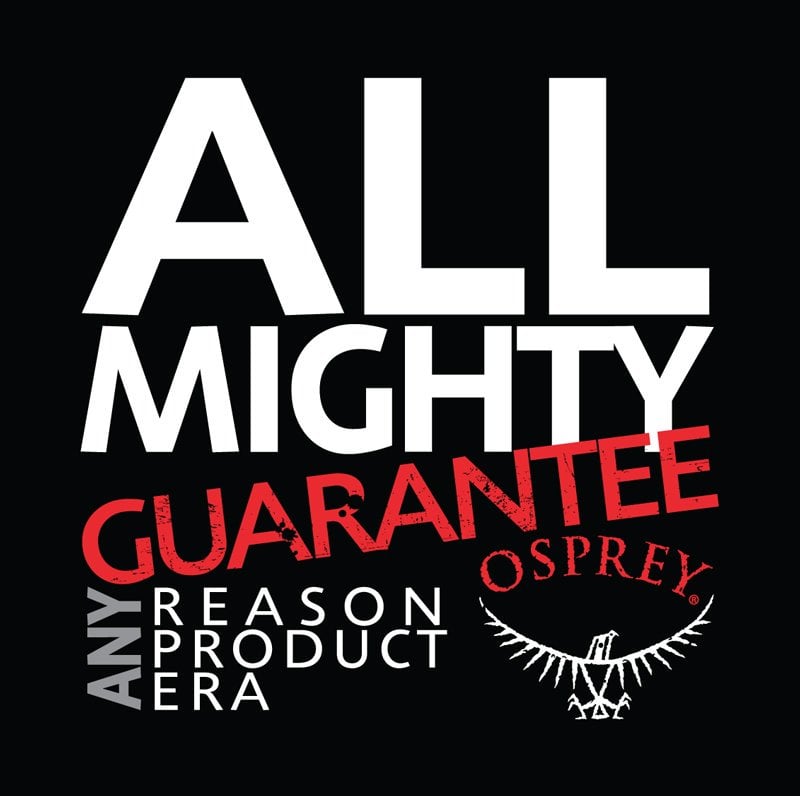 Osprey also offers their All Mighty Guarantee which is a lifetime warranty against manufacturer defects. Note that "manufacturer defects" doesn't mean that it's protected against field damage (you drop it in the camp fire then that's on you) or necessarily even against wear and tear.
Osprey Airscape UNLTD Review – Price & Value
Well I suppose this is the million dollar question (OK, the $750 question) isn't it? Is this new, exciting, cutting edge pack really worth the unprecedented $750 price tag?
The short answer is maybe. Personally, the most I have ever paid for a pack is $300 and as such I cannot in good faith get all blasse and tell you that you should drop such a large amount of cash on a single piece of gear in these tough economic times.
But, if any backpack is ever worth $750 then it is the Osprey Airscape UNLTD. As we have said countless times already, the technology and design in this pack is bloody cutting edge and you can see where the money is going. It feels so much nicer to wear than other packs over medium to long distances. This is by far the best backpack I have ever tried.
If you have ever been out on a long hike and thought to yourself "Oh gods of the backpack, what a wretch such as I would give to have a pack that don't chafe against my poor sweaty back so much" then your prayers have been answered albeit with a premium.
Let's take a quick look at how well this pack fulfils its intended functions and uses.
Trekking and Hiking
The Osprey Airscape UNLTD is primarily a hiking backpack. It was designed to be packed up with outdoor and camping gear, thrown on your back and taken out a trail.
It fills this function brilliantly in most respects. It has 68 litres of capacity as well excellent organisation potential so you can pack away and retrieve what you need relatively easily. There are even "stow and go" loops to attach trekking poles and a tent plus roll mat can easily be attached to the outer parts of the pack using the straps.
The pack has a decent level of weather proofing along with a rain cover.
The detachable top lid that converts into an 18L day pack is also a nice touch in case you set up camp and then decide to do some side quests without all of your gear.
The only downside here is the weight. Whilst the aforementioned magical features guarantee that the pack feels comfortable, the sheet weight of the thing can nevertheless start to feel a bit much after a long day hiking when fully laden up with gear.
Travel
Personally, I use backpacks for long term travel a lot more regularly than I use them for hiking, trekking or camping. I have taken my Osprey Aether backpacking around India, Pakistan, Bali and Eastern Europe and my Osprey Kyte for a 10-day jaunt around the back roads of Andalucia.
The Airscape is perfectly suitable for using as a backpack for backpacking. It has enough capacity for a long trip, can be packed and unpacked easily and is hard wearing. The back support system will really help deal with the Indian heat and best of all, that extra weight won't be a huge problem if you are only carrying it on and on buses and walking with it relatively short distances.
Obviously its way too big to take as "carry on" but you already know that – if you do want a carry on backpack check out our carry on backpack roundup instead.
The only thing is that I would possibly not be willing to pay $750 just for a travel backpack – the extra money is only really worth it if you are going to do some proper technical hiking. If you want a straight up travel backpack then head over to our Osprey Aether Review.
By now you should know whether this is the right pack for you. In case it isn't, then check out some other excellent Osprey backpacks instead;
Aether
Best Use > Backpacking & Hiking
Capacity > 55 – 70L
Price > $220 – $290
Talon
Best Use > Hiking
Capacity > 44L
Price > $200
Farpoint
Best Use > Travel
Capacity > 40 – 70L
Price > $100 – $140
Still with us? Does anybody ever even ready this far?!
The Osprey Airscape UNLTD truly and honestly is a very innovative and unique backpack. I suspect that many imitators will follow in the coming years as other brands attempt to ape its features.
What it comes down to is how much you value these awesome features and how much use and benefit you will get from them. There is no pack like this and if you do try it you may never go back to regular backpacks.
Did you find that review useful? Or maybe I missed something? Have you tried this Osprey Airscape UNLTD for yourself? Then let us know in the comments below!