When it comes to carry on travel, if there's a bag out there that claims to be suitable, then across our team you can pretty much guarantee we've given it a go! As Broke Backpackers we're big on saving money as you could expect … we also like to utilise our time too! So travelling with a carry-on is the ideal solution! Gliding through security and keeping it light. That's how we roll!
Whether you're looking for a one bag wonder that's optimised for carry-on only travel without the hassle of check in or you're looking to upgrade your bog standard backpack to the ultimate companion for your checked luggage … we've got you covered and we've test driven each and every one of these options.
We've covered all bases for you too. There's heaps of options out there … From smart looking hard suitcases, versatile wheeled backpacks, sleek leather duffels, expedition ready hiking packs to super organised one-bag wonders. The options are endless and we've done the hard yards for you to pick out the best of the bunch!
So, if you're looking for a new carry-on bag, you've come to the perfect place.
To find out what is the best rated carry on luggage in 2023 for you, read on! Meet the carry ons and get ready for your next trip!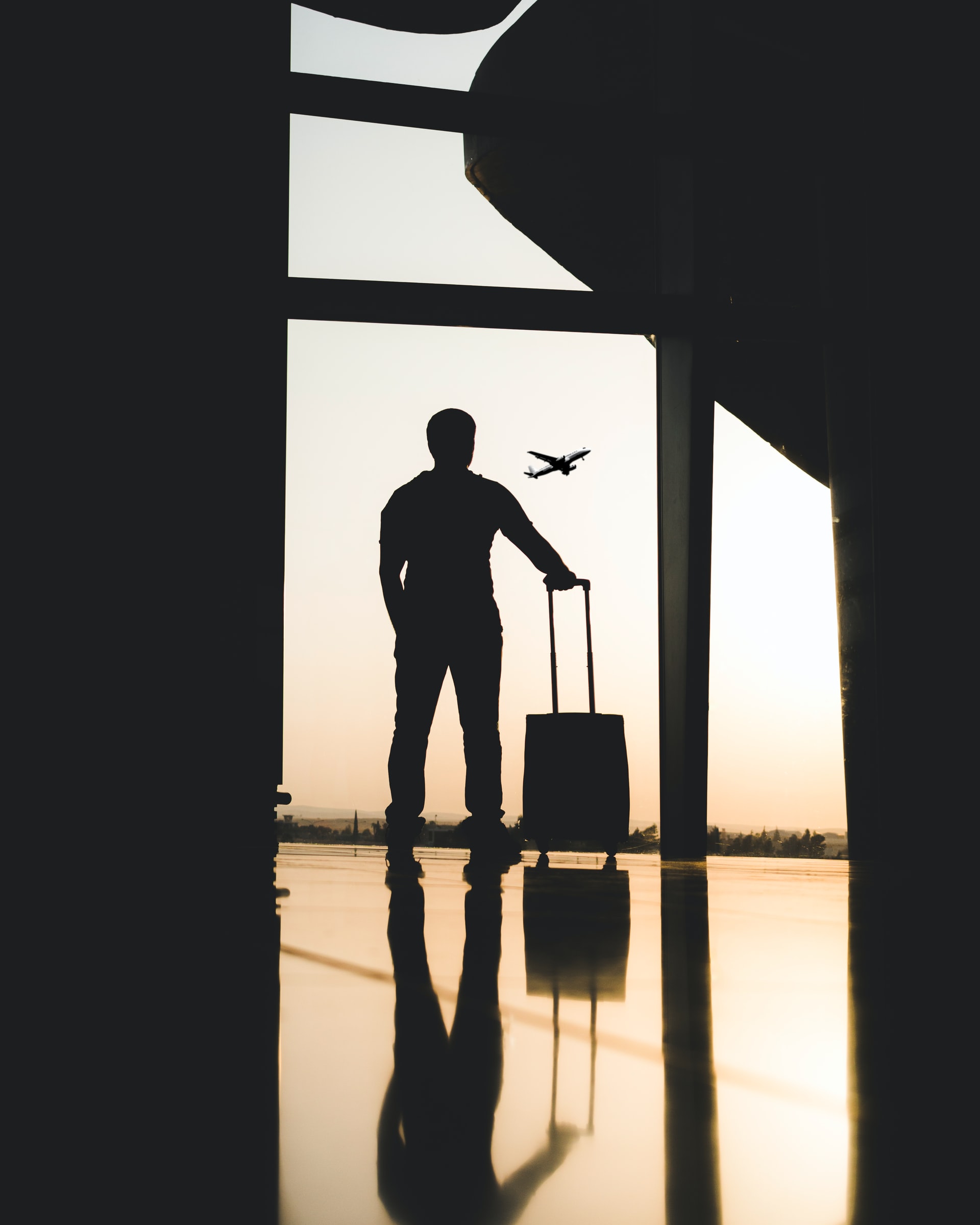 Don't worry. We've made this list of the best carry-on luggage of 2023 to make sure you find the best bag for your travels. Getting your carry-ons on shouldn't be an afterthought and can be a super useful part of your travel repertoire. It could even be the only bag you use and it certainly has been for us in the past!
So whether you are looking for swish carry-on luggage for a job that will take you around the world, or you travel a lot and you're looking for weekend bags to make airports much less of a time-sink, you've come to the right place; here are the best ones you can find on the market right now.
What's more, you can trust our opinions on the matter. Between our extensive team, we've tried out each and every one of these bags ourselves. Plus, we've got the experience to know they stack up against the bags we've used over our years of covering the continents.
Quick Answer – The Best Carry-on Luggage on the market right now:
#1 – Nomatic Carry-on Pro – Best Carry-on for Modern-Day Travellers
#4 – Aer Flight Pack – Best Underseat Carry-on
#8 – Tortuga Travel Pack – Best Runner Up Carry on Backpack
Quick Guide To Choosing Carry-on Luggage
Choosing the right carry-on piece of luggage for your next trip isn't quite as simple as choosing the most reputable luggage brand or seeking out the pack that has the best reviews. Firstly, you need to make sure that whatever pack you take is going to be acceptable as carry-on luggage – requirements do tend to vary a bit domestically and internationally and even (frustratingly) between major airlines.
As a good rule of thumb, make that your carry-on does not exceed 21″ x 14″ x 9″ – if you go for 22 x 14, you may occasionally fall foul.
The next dilemmas to address are whether you want a soft shell or a hard shell and whether you want it to have multi-directional wheels or not (FYI -in the case of duffel bags and backpacks, don't expect wheels!).
This largely depends on what kind of trip you are taking and where you will be taking your carry-ons. If it is simply a case of carrying it out around the airport, then wheels will be fine but if you'll be dragging it across the cobbled streets of Granada, then you won't be able to use these wheels and will wish you had something carry-able! Trust us, we've been there!
Our final top tip is to test your bag BEFORE your trip. Try packing and unpacking it and carrying it around your home and garden to see how it feels. If it doesn't quite feel right, then you can always change it. Sure, we've done most of the hard graft here for you, but when it comes to picking out what's right for YOU, well, only you know what feels right.
Oh, and another important factor too is knowing what you can and can't pack too!
We have included a bigger choice a carry-on guide towards the end of this article.
BEST OVERALL CARRY-ON FOR MODERN-DAY TRAVELERS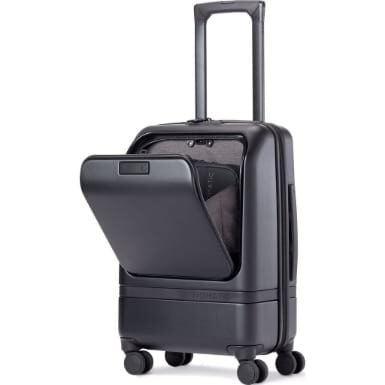 BEST OVERALL CARRY-ON FOR MODERN-DAY TRAVELERS
Nomatic Carry-on Pro
Price > $$$$
> Removable tech case
> Incredibly fuctional design
BEST RUNNER-UP CARRY-ON BACKPACK
BEST RUNNER-UP CARRY-ON BACKPACK
Tortuga Travel Pack
Price > $$
> Water resistant materials
> Versatile and stylish
Best Overall Carry-on for Backpackers
Best Overall Carry-on for Backpackers
Osprey Farpoint 36 Wheeled Travel Pack
Price > $$
> Extendable handle
> Stowable straps
A CHEAPER CARRY-ON FOR MODERN-DAY TRAVELERS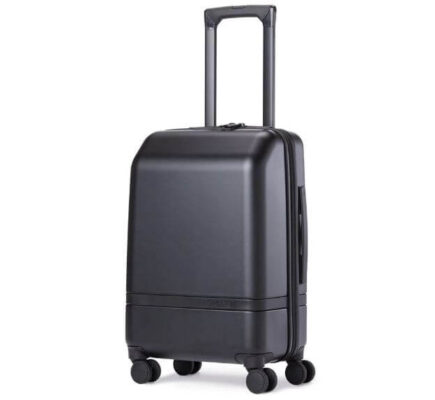 A CHEAPER CARRY-ON FOR MODERN-DAY TRAVELERS
Nomatic Carry-on Classic
Price > $$$
> Cheaper than the pro
> With nearly all the same features
Best Underseat Carry-on
Best Underseat Carry-on
AER Flight Pack
Price > $
> Innovative strap system
> RFID-safe pocket
Best Recycled Carry on Duffel/Backpack
Most Unique Carry-On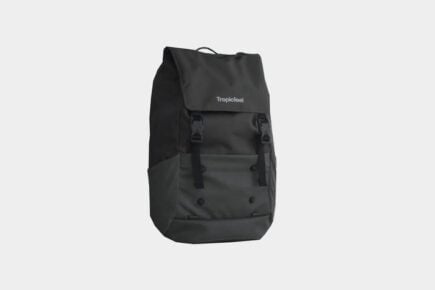 Most Unique Carry-On
Tropicfeel Shell
Price > $$$
> Extendable to 40L
> Built-in hanging wardrobe
GREAT CHEAP HARDSIDE CARRY-ON
GREAT CHEAP HARDSIDE CARRY-ON
Gregory Quadro Hardcase Wheeled Luggage
Price > $
> Thermal resistance and low temperature toughness
> Activeshield compartment
BEST LEATHER CARRY-ON
BEST LEATHER CARRY-ON
Kodiak 30L Duffel
Price > $$
> Made with fine leather leather
> Detachable shoulder straps
BEST CARRY-ON BACKPACK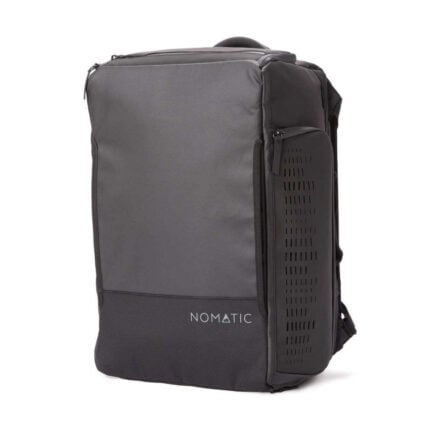 BEST CARRY-ON BACKPACK
Nomatic 30L Travel Bag
Price > $$$
> Amazing interior organization
> Converts into a duffel bag
MOST LUXURIOUS CARRY-ON
MOST LUXURIOUS CARRY-ON
Thule Revolve Carry-on Spinner
Price > $$
> European-made virgin polycarbonate
> Additional internal corner protection
BEST CARRY-ON WITH A REMOVABLE BATTERY
BEST CARRY-ON WITH A REMOVABLE BATTERY
Traveler's Choice Pagosa Spinner Luggage
Price > $
> Unremovable lithium battery
> Internal organisation and expansion capacity
Best Carry-on Luggage of 2023
Let's now take a closer look at some of our top picks…
Ladies & Gents, It's Time to Step Your GEAR Game Up. 😉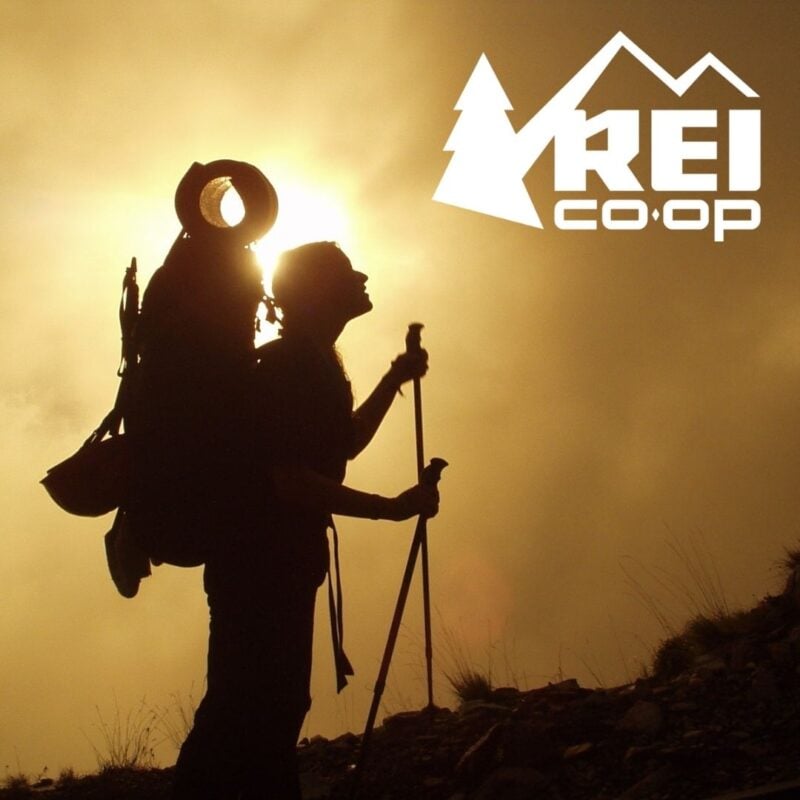 REI is one of America's biggest and most-loved outdoor gear retailers.
Now, for just $30, get a lifetime membership that entitles you to 10% OFF on most items, access to their trade-in scheme and discount rentals.
Join REI Today!
Best Overall Carry-on Luggage for Modern-Day Travelers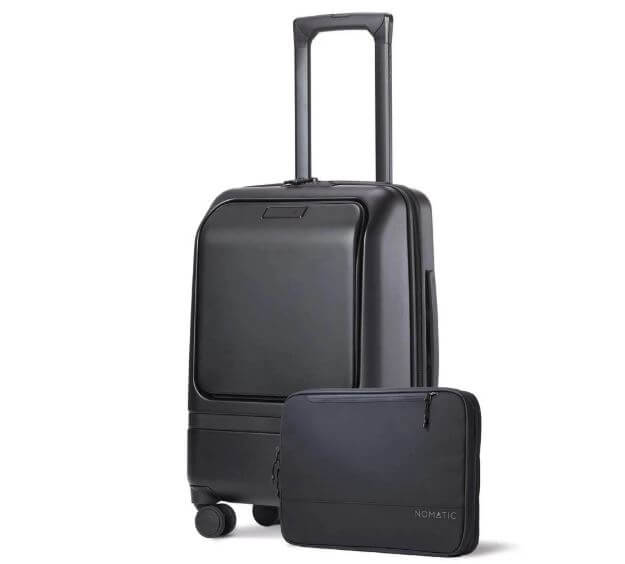 This, by far and large, takes the cake as the most premium option for carry-on luggage. It is a beast of a bag and loaded with features you simply won't find anywhere else on the market. It's one of the best carry on suitcases in 2022 for sure.
First of all, it is super stylish. Sleek, sophisticated, and tough as nails, you definitely won't look like any old traveller strutting through the airport, with this divine creature. This is the carry-on luggage for the traveler of the 21st-century.
But it's not all style: next up, let's take a look at the SUBSTANCE going on here.
Designed by the luggage pros at Nomatic, the interior has been created for the maximum organisation of your belongings. There are genius packing compartments going on everywhere, zip pockets up the wazoo, and in-built compression systems to maximise your storage. The golden feature is the removable tech case on the front which makes zipping through airport security an absolute breeze!
Every little detail has been considered and reconsidered, from the super hardy exterior shell right down to the magnetic compression straps. Due to the Nomatic brand ecosystem, pairing it with other Nomatic products is a snap too!
They say it's a "game changer" and… well… maybe we disagreee. This thing is a game revolutionizer.
For us what we loved most about the Nomatic Carry On Pro was the tech compartment, it felt very intuitive to use and as folks who always carry around laptops and associated accessories, it was the perfect way to keep our tech organised but separate from our clothes and other bits and pieces.
We also loved how smooth the wheels were on this case. If you need to speed through the airport to catch your next flight, this bad boy will easily keep up!
Check out the full-length Nomatic Carry On Pro review for more spicy deetz!
Best Overall Carry-on for Backpackers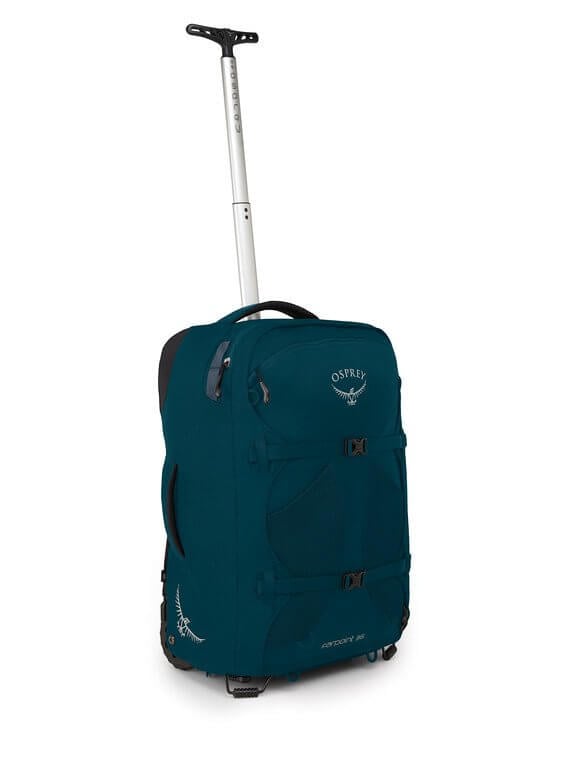 Osprey is well known in the world of travel for their high-quality products, but it's not just plain 0l' backpacks that they make, as evidenced by the Osprey Farpoint 36 Wheeled Travel Pack.
Certainly the best softside carry-on you're likely to find, this baby is like a backpack on wheels. It comes with an extendable telescopic handle so that you can pull it along like a rollaboard suitcase. That combination of features might just make it the best carry on suitcase in 2022.
Thankfully there are also stowable straps, which means you can sling this versatile backpack right onto your back when the adventure business starts. Basically, it is a very good choice if you feel like going on a short backpacking journey!
Osprey's comfortable suspension system, with mesh back and padding, makes it super easy to wear for longer periods of time; we think it also looks smart enough to use for urban locations, too.
The size – 36 litres – surprisingly meets carry-on size restrictions for most major airlines, which means you can save yourself money from the all-important backpacking budget. A clear winner.
For those looking for a hybrid between a case and a backpack this ticks all the boxes. For us what we loved was how comfortable and padded the shoulder and hip straps were. I sometimes struggle with backache after many years of backpacking but with all the adjustable straps I found it easy to get the fit just right.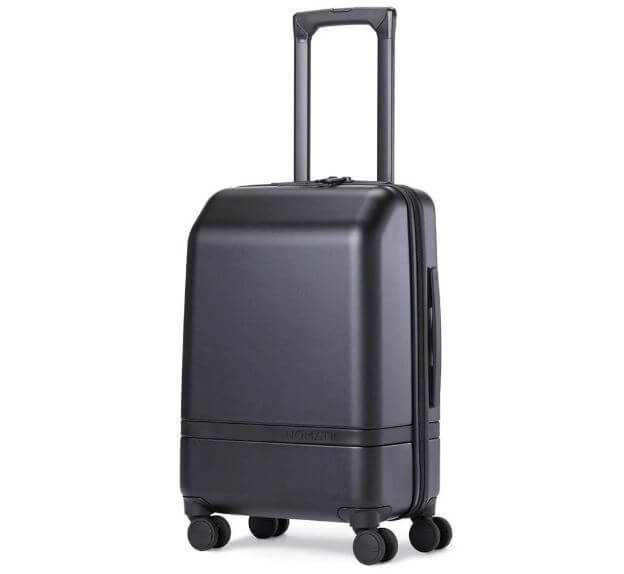 Much like the Carry-On Pro, this next offering from the dons at Nomatic is all about substance and style. It just does it at a more digestible price!
It's got a hard outer shell made of durable polycarbonate, TSA-ready locking YKK zippers, silent Japanese-made Hinomoto wheels (nice!), and all the organisation you need for a short trip away.
While practically the same as the Nomatic Carry-on Classic, with all the same interior organisation, the only difference is that it lacks the electronics compartment and removable tech case. But if having tech with you doesn't matter, then you'll love this top rollaboard carry-on.
This product is most certainly built to last and you're really unlikely to have any broken wheels or stuck extendable handles. It's slim, it's smooth, and will fit into any luggage compartment that you need it to. We love the convenience of this one.
In terms of experience with this case, one of the many things that stood out to us was just how smooth and durable the wheels feel. Often I opt for a backpack over a wheeled case to avoid awkwardly dragging it over uneven surfaces, but Nomatic has put the work in here. It was smooth sailing from thick hotel carpets to pockmarked Indonesian pavements!
Best Underseat Carry-on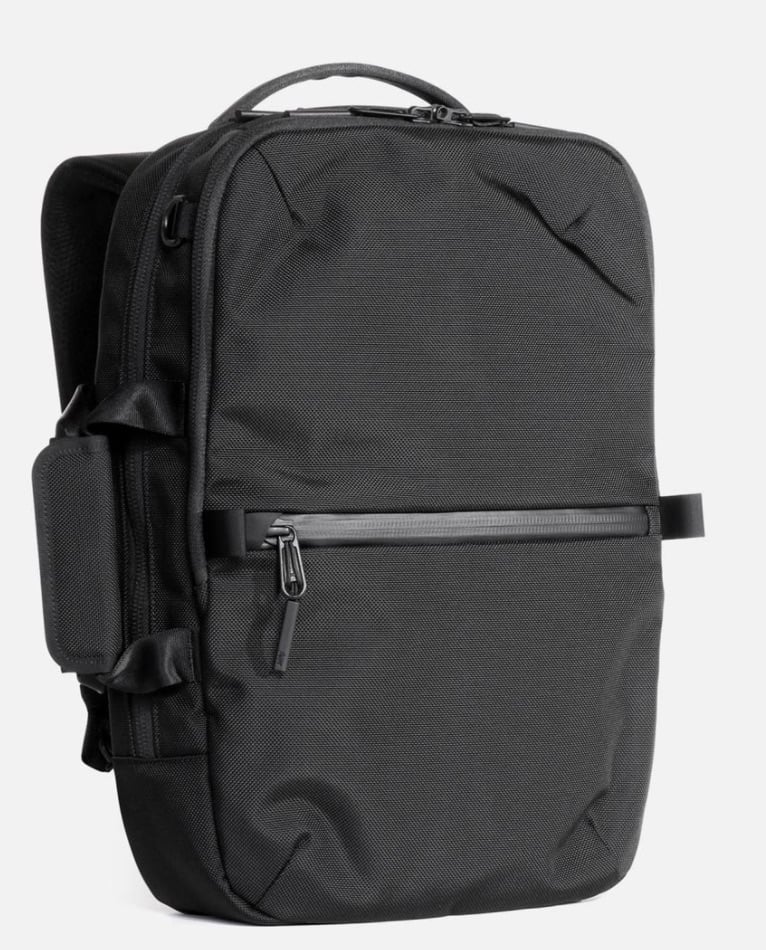 The experts at AER have been at it again and have designed this travel pack that is easily the best under seat carry-on on the market.
That's right, the AER Flight Pack has all the perks that you would by now expect from the innovating company. There's a ton of organizational space, hidden pockets galore, an innovative strap system (they stow away for easy storage), an RFID-safe pocket, and even a shoe compartment in this case! Pretty cool.
There's enough room in here for a day trip and to carry everything you might need for a day out working at a cafe too.
It's sleek, it's cool, it's an organisation lover's dream, and yes: it will slide right underneath the seat in front of you on any plane, so you can easily get to your stuff when you need it.
What else can we say? This pack is truly one of the best carry-on backpacks out there right now. If you travel a lot and you're thinking of investing in luggage to fit your lifestyle, you may want to consider this one. We highly rate it!
From our experience of using this bag, one of the stand-out features is the chonkass super smooth zips. Ohh, who doesn't love the sound of a good quality zip in the morning! In all seriousness though, these bad boys look like they can take a beating and won't get snagged when you need to get your gear in a rush.
Best Recycled Carry on Duffel/Backpack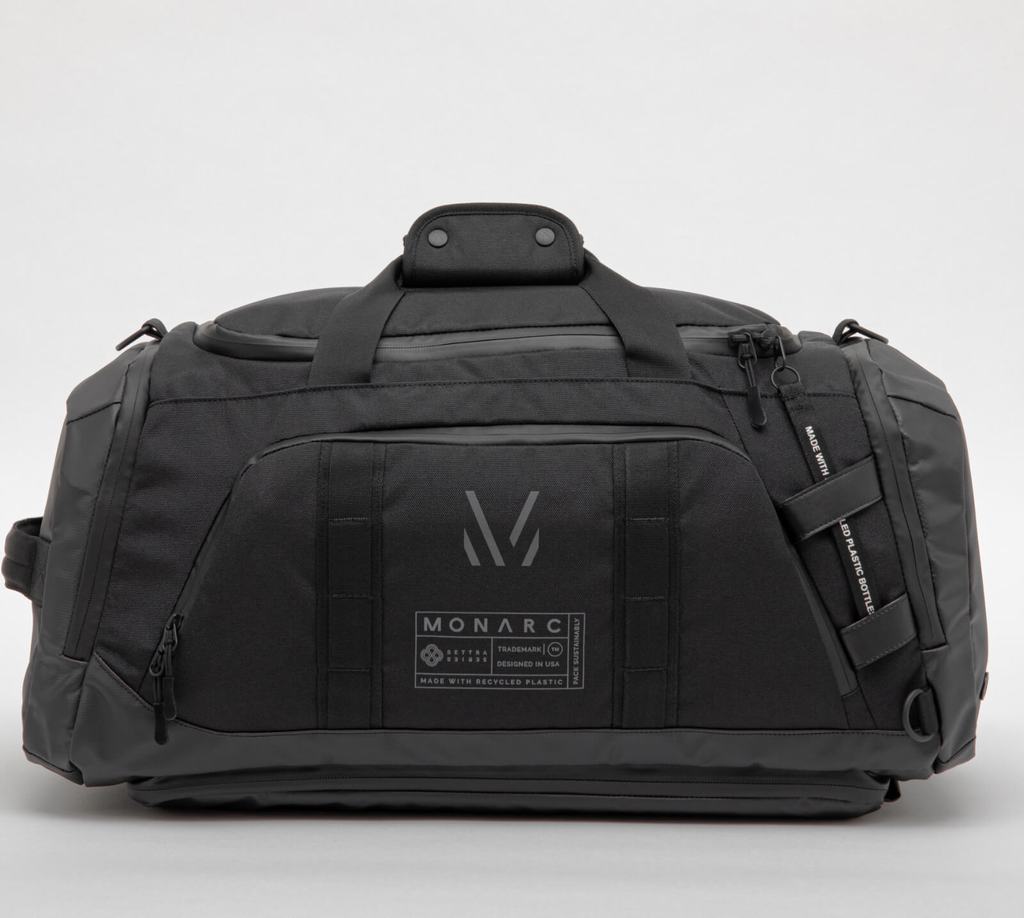 The realities of travel can really take their toll on the planet. It's no surprise that Ecological and Sustainable travel initiatives are now really gaining momentum. The Monarc 2-in-1 Duffle-Backpack is the world's first backpack made from 100% recycled bottles and the producers have been awarded a highly coveted "plastic negative" rating.
But here this, not only is this backpack totally eco-friendly but it's also a bloody great pack. Firstly, its 2-1 concept design means it can be worn as a backpack or carried as a duffel using the comfortable handle. If you do wear it on your bag, there are adjustable straps to help carry the weight. It's one of the best duffel backpack hybrid bags for sure.
Then there are the organizational possibilities. Its' 40L of storage can go pretty far and the pack offers a shoe compartment and a 17" laptop sleeve. Coming in at $149.00, it's well worth the bucks although if you have the budget we also recommend picking up the full set including camera cube, compression cubes and laundry bags.
Anything else? Oh yeah, it's also water-resistant, TSA Carry-on compliant and comes with a lifetime guarantee!
Usability wise our testers found that their favourite feature was just how well this duffel converts into a backpack. Often these two-in-one type products can feel a bit lacking performance wise, but the durable backpack straps here are comfortable, padded and adjustable.
Most Unique Carry-On
The Shell by Tropicfeel is a 40l backpack carry on with a difference. Firstly, it has an adjustable storage capacity switching from a 22l day pack to a 30l weekend pack, all the way 40l carry-on friendly pack perfect for short trips. It achieves this by utilising a roll-top design along with a detachable pouch which comes in useful in its own right.
The second novel feature is the built-in, pull-out hanging wardrobe which allows you to easily, and neatly pack and unpack whilst staying organised.
There are enough pouches and small pockets to pop your small bits in making it an altogether perfect backpack for carry-on trips. In keeping with the Tropicfeel ethos, the pack is also made from sustainable materials.
When our testers gave this unique backpack a run out one of the things they were really impressed with was the magnetic mounting points on the front of the bag. At first glance, they appear as though they might be a little weak, but after putting them through their paces we can confirm they are bloody strong, so no worries about those pouches falling off!
Great Cheap Hardside Carry-on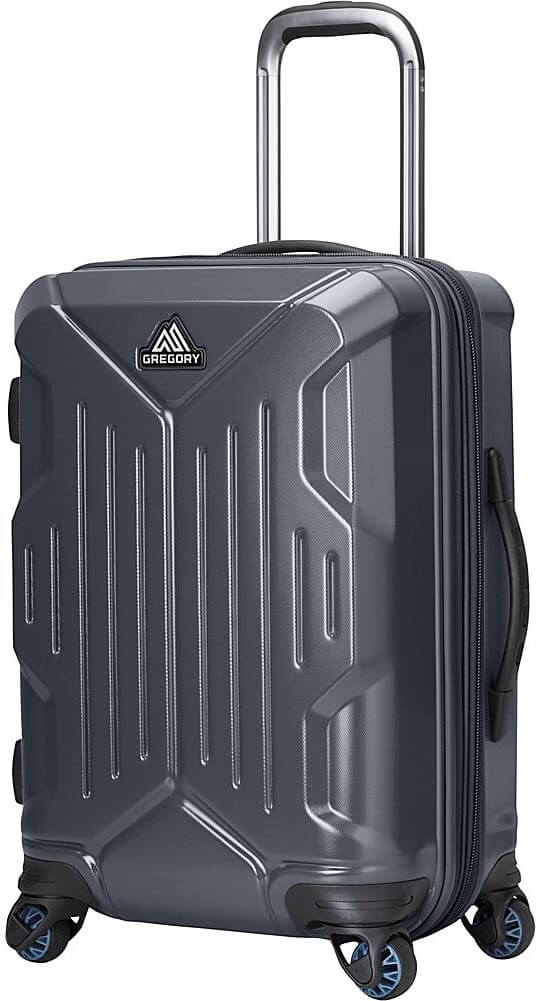 Even though the Gregory Quadro Hardcase Wheeled Luggage boasts an impressive 42 liters of room, it still miraculously meets the carry-on standards for most airlines. And much cheaper than other hardside cases, such as Nomatic's offerings, it's our pick for a great cheap hardside carry-on!
Offering a lot of protection for your precious belongings, the outer shell of this one is made from reinforced polycarbonate, which should withstand heavy impacts; it also boasts "thermal resistance and low-temperature toughness."
Inside, obviously, there's a whole lot of storage space. It works very well for frequent travellers, with lots of organisational pockets and straps to keep things in place.
There are also expansion zippers to give you an extra 15 percent packing volume if you need it. One of our most favourite things about this is the separate Activeshield compartment, which is specially made for dirty clothes, ski boots or any other used gear out of the way of your clean stuff. No bad smells!
The telescopic handle is durable and rubber coated for comfort and grip, while down below the wheel system is caster-like and allows for multidirectional rolling. Don't you just hate it when your suitcase falls over itself because the wheels don't move intuitively? Not with this great hardside carry-on luggage! If you are looking for a cheaper carry, then this may be the one.
Usage wise we can confirm that the Activeshield compartment is an absolute revelation! It really solves the issue of what to do with your dirty clothing whilst travelling and works super easily and feels durable.
Best Leather Carry-on
For those of you who like a bit of classic style with your carry on, and who want to look a little chic on your travel trips, then the Kodiak Leather Travel Duffel Bag is a great choice.
Made with full-grain finest buffalo leather, and handcrafted with a vintage-inspired design, this top leather carry-on has a timeless, classy look to it. It's defintiely a high-end look.
Another thing about leather is the way it ages – it doesn't get the same scuffs as hardside suitcases or polyester backpacks, and in fact, the wear and tear, and general age, adds to the personality of the bag. This means it's something that looks better with the longer you keep it!
Made by a Chicago-based family business – Kodiak – it's designed specifically for overnight and weekend trips and is, of course, carry-on approved.
It comes with detachable shoulder straps (convenient for slinging over your shoulder when you're in an airport), as well as duffel handles so you can grab the bag when you need to. On the bottom of the bag, there are pure brass rivets to protect the base of the bag from unnecessary wear and tear, or wet or dirty surfaces.
Other perks include YKK zippers and a water-resistant lining. Definitely, our choice for the best leather carry-on you'll find right now.
Be sure to look into our comprehensive review of Kodiak's best leather bags if this one piqued your interest!
Our testing of the bag really centred on one thing that's super important if you're going to opt for a leather bag: material quality. We can confirm that the leather is just the right combination of soft and malleable whilst feeling tough and durable.
Best Carry-on Backpack
Nomatic's 30L Travel Bag, like all of this company's other offerings, is a top luggage solution. The perfect carry-on companion, this bag has a place for quite literally everything.
There will be no more losing any of your precious belongings on a trip or in transit; you'll be able to find everything tucked away in its own compartment.
The 30 liter size is compatible for carry-on standard for most airlines, which means no more headaches with checking in. It also means that it's not too bulky, and is just as good as a day pack as it is for an expert packer's weekend bag.
Trust us: you're going to fall in love with this pack.
Both a rucksack and a duffel, we also love the versatility of this bag. Simply sling it over your shoulder as a backpack, or carry it as a duffel using the two handles. That, and the additional grab handle, makes it easy to grab for a quick exit from the plane.
For me, I am all about organisation and that was the thing that stood out to be when testing this pack out. The design and features just feel so well thought out and intuitive to use, it definitely passed the OCD check!
Best Runner-Up Carry-on Backpack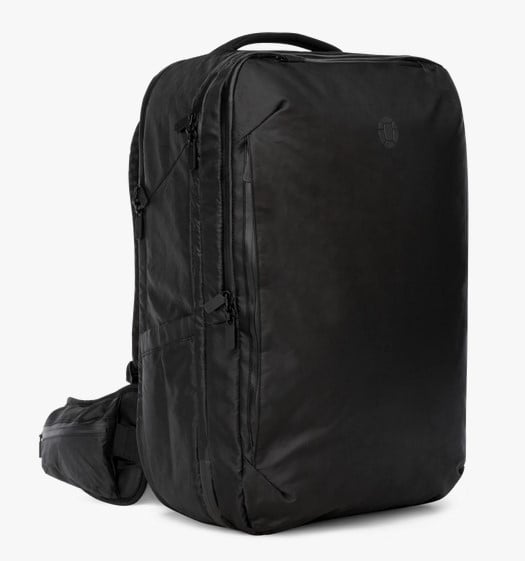 The Tortuga Travel Pack is a serious piece of equipment. The revamped Travel Pack has been custom designed to be accepted for carry on all over the world.
As well as being globally carry-on ready, it's also got a phenomenal design, great organization, and it has HUGE amounts of space. Tortuga might be the company that best knows how to create space within their bags so you can pack the compartments to your heart's content.
If you are looking for a bag for shorter trips, and everyday use, I think the Minaal or Aer will work better. But if you are a serious traveler and expect to be on the road for weeks or months at a time, a 40L will give you tons more space and capacity to take your clothes, and belongings with you. The ability to take a bag like this on long term travels is amazing.
One thing I noticed about this pack is how durable and strong the zippers are!
Want to know more? Read our comprehensive review of the Tortuga Travel Pack then!
Most Luxurious Carry-on
Sometimes you just want a little bit of luxury in your luggage… And this is where the Thule Revolve Carry-on Spinner comes in.
Easily our top pick for the most luxurious carry-on out there at the moment, this Thule offering comes with a tick-list of high-end features which will leave others lusting after your luggage as you pass them by.
With a capacity of 33 liters, it's carry-on approved by most airlines, and is – thankfully – super lightweight. It's constructed with European-made virgin polycarbonate, which also means that it is designed to last.
Its tough, rigid frame is also bolstered with additional internal corner protection; there's also a reinforced front panel, so anything in the front pocket should stay nice and secure.
Inside, the luxurious feeling felt-lined interiors offer ample space for packing. The felt doesn't just look – and feel – nice; it also reduces vibrations and protects any fragile or electronic gear, too.
Designed to easily take you from your doorstep to your destination, the four wheels glide over any rough terrain with ease thanks to their different sizes and high performance spec.
Want a high-end, luxurious carry-on suitcase? This is it.
Our testers unsurprisingly pointed out just how good where wheels were on this case. As the name suggests, the spinner is buttery smooth and glides through the airport and beyond with ease.

Do You Want to Travel FOREVER??
Pop your email in below to get a FREE copy of 'How to Travel the World on $10 a Day!'.
Best Carry-on with a Removable Battery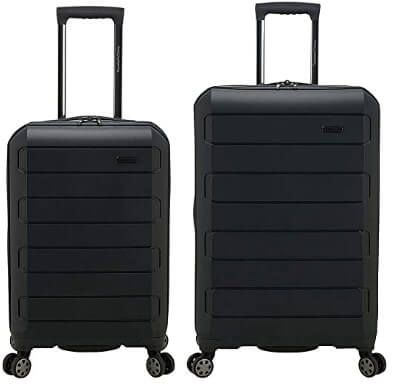 Today there are a lot more considerations that luggage solutions have to put into play – one of them being an actual way to charge your phone or laptop. Yes, in case you didn't know, that is a thing: a rechargeable battery unit within the actual suitcase itself.
And this one, the Traveler's Choice Pagosa Spinner Luggage, has got to be the best carry-on with a removable battery. Why removable? Because going through security with an unremovable lithium battery (such as you find in your laptop) is not allowed. Simple!
Plug your phone in with a USB type C port straight into that interior power bank to get your battery up to 100% in no time. And then you need to go through airport security, simply remove the power bank to comply with security standards.
There's also a lot of internal organisation going on here, so you can make sure that your stuff arrives as organised as you made it in the first place. There is also some expansion capacity, too, if you happen to fill up on souvenirs on your trip.
This carry-on suitcase is also built to last: the hard shell is abrasion, scratch and water resistance. In fact, it's one of then stand-out features our testers mentioned. The case felt super durable on the road with enough protection to keep your gear safe but enough give to not be brittle.
More of the Best Carry-on Luggage
Those were the best of the best in terms of top carry-on luggage solutions you can get right now. But if that wasn't enough for you, fear not! There is a whole TON of other options out there, just waiting for you to consider them and see them in all their durable, versatile, stylish glory. Cast your eyes below for even more of the best carry-on luggage you're likely to see in one place!
Designed by the ever-cool Fjallraven, if you like looking like you've definitely thought about how you're going to look when you carry your luggage, you'll want this top carry-on option.
The Fjallraven Splitpack, as its name implies, is versatile: is it a backpack? Is it a duffel bag? Who knows – not even Fjallraven themselves are sure. But we think that works supremely in this awesome bag's favour.
The backpack unzips and opens up fully, like a suitcase, meaning that you will have no packing woes. There's enough room on either side of the opening to pack in at least a weekend's worth of clothes into the 35 liter capacity of the bag. All whilst still being carry-on ready.
Made from G-1000 HeavyDuty Eco fabric, this bag is robust and built to last. Sort of like the modern version of those old canvas duffels – but much cooler (and comfortable). The straps are padded with mesh fabric for extra ventilation.
This unisex offering also comes in two different colours: olive khaki green and a smart navy. Definitely suitable if you're into a skate style or street aesthetics. There are even some eco credentials thrown in there, too!
After giving this bad boy a runout, what we loved the most was how the pack splits into two sections. This makes it really easy to keep clean and dirty clothes separate and the mesh divider feels super sturdy too.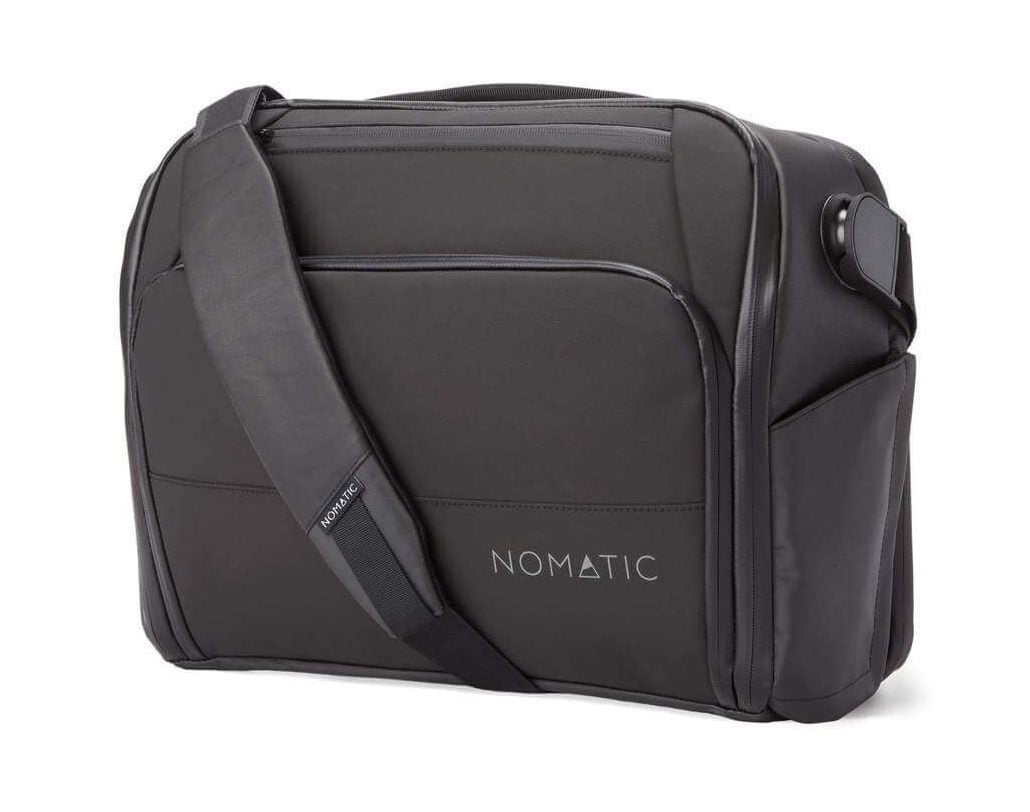 If what you want out of a carry-on is for it to just be for a laptop and a few other essentials, then the amazing Nomatic Messenger Bag could easily be the choice for you.
Even though it's small, and lacks a lot of the room that other Nomatic products boast, being part of the Nomatic family you can bet that there's a whole lot of functionality going on with this carry-on bag.
There's space inside for chargers, cords, external hard drives, notebooks, pens, pencils, laptops – all sorts of tech and accessories that you may need while you're on a plane, or if you want easy access while you're on the go.
There are two customisable panels, which means you can decide for yourself just how you want to pack your stuff. You can easily sling it over your shoulder with the shoulder strap, which has 360 degree movement; the magnetic buckles here allow you to take the strap off when you're not carrying it.
It's a great carry-on, especially if you're pairing it with the Nomatic Check-in Pro, and being small, sleek and not too bulky means that it's perfect for business trips and business travellers in general.
Check out our in-depth Nomatic Messenger Bag review as well as our rundown of the best messenger bags if you're looking for something similar.
Our testers loved the look of this bag the most, for those in our team requiring a more professional look it really ticked the boxes of functionality without looking unwieldy.
The Kuhl Karryall 25L Duffel is an easygoing bag that's perfect for use as a carry-on. Designed for last-minute excursions, this pretty awesome bag has enough room for a couple of outfits, a fresh pair of shoes and your washbag (maybe electronics, too), before you head out on your journey.
Aside from the spacious main pocket, there are four external pockets, which add a decent amount of organisation to this bag, too. Inside there is even an interior padded laptop sleeve for
The bag looks like it's tough – and, you know what? It is. Constructed from tear-resistant 10 oz waxed cotton/nylon ENDURAWAX material, this duffel is super resistant to wear and tear and should last you for years of travel and trips.
It's the sort of thing that's a simple go-to bag that can be stowed away easily when you're not using it – it's soft, so it can be folded up and stashed under your bed or something, unlike a carry-on suitcase, which takes up room. We're definitely into this one: it comes in a couple of smart colours too (dark khaki and ink black).
Our team just loved how durable the Kuhl Karryall 25l felt with the thick exterior material but at the same time how stylish it still felt. A win-win in our books!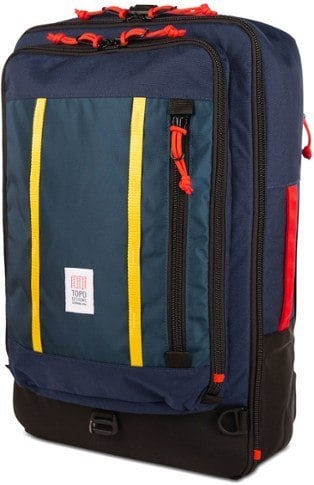 If all the other khakis and blacks of the other carry-on luggage out there is too dull for you, then the colourful and quirky design of the Topo Designs Travel Bag will suit you. However, it is more serious and robust than it looks!
This awesome carry-on backpack boasts a 30 liter capacity, meaning you can fit in anything from an overnight stash of clothes to enough stuff for a long weekend away. There's even room for a laptop, as well as a whole load of integrated design inside which means that your stuff can be nicely organised as you go.
The clamshell opening means you can easily access your stuff on the go, but this isn't the only perk of the bag that we like.
The Topo Designs Travel Bag also has stowable straps, so you can put it in overhead lockers or under seats easily; there's a suitcase sleeve so you can pair it with a check-in suitcase; there's a secondary organisation compartment and even a funky detachable hip belt, and there are load-lifting sternum straps to help when it's heavy.
While the colourful version, with its yellow interiors, blue exterior and red detailing, is cute (we love it!) there is also an all-black version for all you budding professionals out there.
In practical use, our team loved how easy the bag was to organise, especially with the additional accessory bags and packing cubes that are custom-made to fit the bag. In use, it feels like you can fit in so much without it feeling bulky.
In contrast to our last pick, this top carry-on suitcase is a sleek and serious affair. A wheeled suitcase, the Sherpani Flite 22 meets most carry-on size restrictions and boasts a whopping 44 liters of space to pack all your stuff.
Needless to say, this spacious bag allows for not just overnight and weekend travel, but for longer trips too. Made from durable, weather resistant fabric to keep all your important stuff dry, this suitcase from Sherpani boasts large, sturdy wheels which hold their own on unsteady surfaces.
Inside there are two interior zippered pockets, as well as a mesh pocket and compression straps just to make sure everything is kept in place nice and secure. In addition, the integrated TSA approved locking system on this carry-on suitcase is built to deter any potential thieves.
Coming in three colours (midnight blue, black and "merlot") this smart suitcase also boasts RFID-blocking material to stop skimmers, as well as a side water bottle pocket and shoe storage in a separate pocket.
It's the kind of suitcase that'll last you for a while – you won't want to replace it!
After some rigorous testing one of the things our team pointed out about this case that they loved, in particular, was the handle. It felt strong and comfortable without adding too much weight, it also meant the case was easy to handle on stairs when it needed picking up.
This fantastic carry-on bag is a super budget option – an easygoing duffel that packs a lot of space into it. Because it's soft it can be squashed into tight spaces or packed away easily when it's not in use. It's why we've rated it up there as possibly the best soft carry-on luggage for 2022.
The Pacsafe Dry Lite 40L duffel also doubles up as a dry bag, so you shouldn't have to worry about any of your gear getting damaged by water. There's yet more safety added with the RFID-blocking pockets and material throughout the bag, so you won't be at risk from any credit card or chip data getting swiped. Its as safe as your belongings can get short of packing a portable travel safe.
Added security is found in the PopNLock security clip, which means you can attach your bag to a table leg or a chair to stop it getting taken when you're at a table, sitting on a chair or waiting at a bus station.
The bag also comes with a detachable shoulder strap, so you can grab it from the handles or wear it over your shoulder depending on how heavy it is.
Add a bit of internal organisation – so you can keep electronics away from your underwear – and this bag is a definite option for a great piece of carry-on luggage.
Our testers really loved the feel of the material of the bad, especially given the great pricing. It felt robust, durable and safe against slashings really giving us that added peace of mind while travelling.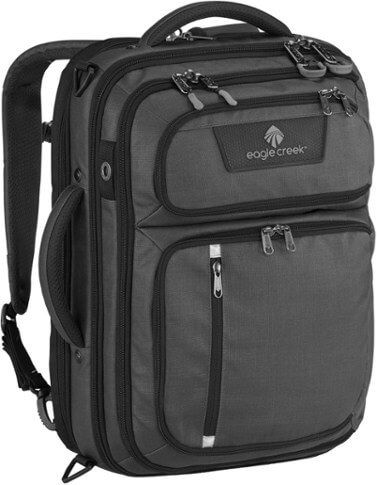 A hybrid of a bag, the Eagle Creek Tarmac Carry-on is basically a convertible briefcase that also opens up as a suitcase and can be carried as a backpack. We think that's pretty cool.
So this top carry-on bag is suitable for everything from a business trip to a being used as an overnight bag.
The capacity of this offering is 40 liters, and there is enough room inside to fit up to a 15″ laptop; however, the internal organisation doesn't stop there. There is also a padded electronics pocket, cord winder, key fob, pen slot, and zipper pocket. Anybody who likes things in their place will like this.
You can also use this bag in conjunction with a suitcase (we recommend the very cool Nomatic Check-in Pro for those purposes). And to make this transformation complete, note that the straps can be tucked away easily and the comfortable shoulder strap can be removed.
From a practical point of view what we loved most about this bag was the addition of the external storage/ pockets. It means you really get the best of both worlds with your gear organised inside but easy access to other items like your passport or a notebook.
We really like the aesthetics of this bag. It's slimline and smart and comes in three colours – moss, slate and graphite. The Millican Oli The Zip 25L Pack is a cool option, we reckon, and is a go-to backpack for everything from a commute to a hop on a plane for a weekend in Paris (or wherever!).
Weighing in at just 2 lbs 5 oz, this backpack is lightweight and has a capacity of 25 liters (obviously); there's enough room in here for daily essentials, including a 15″ laptop in its easy access padded laptop sleeve.
As for organisation, there are two external zip pockets on the sides of the bag – where you can keep things like tickets and the like – as well as some internal organisation to make sure you're not just rummaging around in one big expanse.
It is constructed from bionic canvas fabric, which has been itself made from paraffin wax that's been mixed with recycled polyester and cotton; it's also been treated with DWR (durable water repellent) so you can shed moisture should you be caught in a shower.
Our verdict is that this cool carry-on luggage solution doesn't just look the part, it's also got some pretty great specifications too, meaning that it's up there in our estimation in terms of everything from durability to functionality.
For our testers, one of the big things they pointed out with this bag that they loved was the fact that the side pockets were actually big enough to fit in a decently sized water bottle, something that is super useful for those days when you get stuck carrying all your gear around for the day!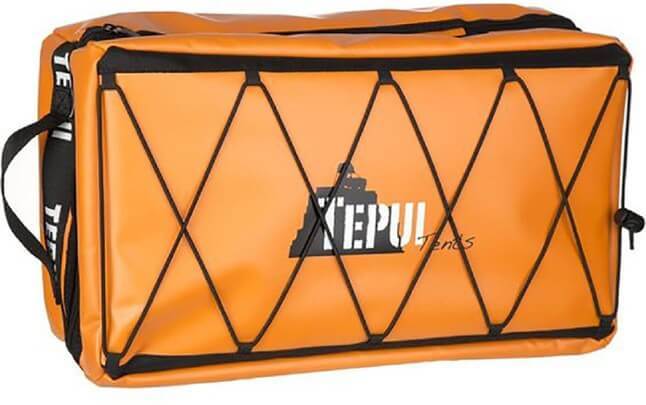 If you were looking for an eye-catching sort of bag, then you really are going to want to consider this one. That's right: if run of the mill backpacks and duffels just aren't your thing, then the rugged Tepui Tents Expedition Series Tool Case is going to be the bag for you.
With a capacity of 19.5 liters, this bag easily meets carry-on bag restrictions and, weighing in at 3 lbs, isn't too heavy either.
Designed for outdoors activities, the Tepui Tents Expedition Series Tool Case is for all your outdoors-y gear: we're talking maps, torches, walkie-talkies, everything that you'll need for a back country adventure.
It's seriously strong, too.
Heat resistant up to approximately 158 degrees F, the high stretch polyester canvas that makes up this bag is designed to take a beating; it is also coated with synthetic resin, which makes this bag both water and abrasion resistant, while also making it easy to clean (a godsend after a muddy trip in the wilderness).
The exterior webbing means you can attach additional tools and accessories, while inside – after opening up like a suitcase – there are plenty of compartments for everything from dry clothes to dried food.
It comes in two colours (expedition orange, and black), this bag may not be for everybody, but for those who love the great outdoors, it's a sure winner in terms of a carry-on bag.
Whilst it might not be everyone's choice of bag, for us we loved this beast especially when we took it out on hikes and climbing trips. The material of the bag felt bombproof, especially when it came to inclement weather.
The high-end outdoor brand that is Osprey is always reliable, and verging away slightly from what you may expect of the company is this offering: the streamlined and urban friendly Osprey Arcane Duffel Pack.
As you may be able to tell from its name, this awesome carry-on bag acts both as a duffel – coming with a shoulder strap, too – and as a backpack. With a capacity of 30 liters, it is also lightweight and made from durable materials (recycled fabrics). It's the perfect piece of modern carry on luggage.
Opening up clamshell style, you can really maximise your packing with additional packing cubes – if you want – plus there is also an easy access laptop or tablet compartment in the front.
There is also a breathable NeoSpacer-covered foam back panel, which means more comfort and less sweat when you are wearing this Osprey offering on your back in a hot destination.
There are also some pretty good safety credentials on the Osprey Arcane Duffel Pack that protects your belongings. Specifically, we are talking about the self-locking aluminium security hook, built into the harness and shoulder strap, so that people won't be snatching the bag off your back easily.
It also means you can easily stow away both straps for comfortably sliding the pack under the seat in front of you, or in an overhead bins (not TSA approved ;), without dangling straps getting in the way.
Ideal for a quick getaway, we love how "non-Osprey" this bag is; coming in stonewash black and aqua blue, there's a lot of reasons why this is one of our favourite carry-on bags out there right now.
From a usage perspective for me, you just can't beat a clamshell bag for organisation and access to all your gear rather than a cumbersome top loader. I loved how the high-quality zip goes all around allowing you to effectively use the bag like you would a suitcase.
The best present of all… is CONVENIENCE!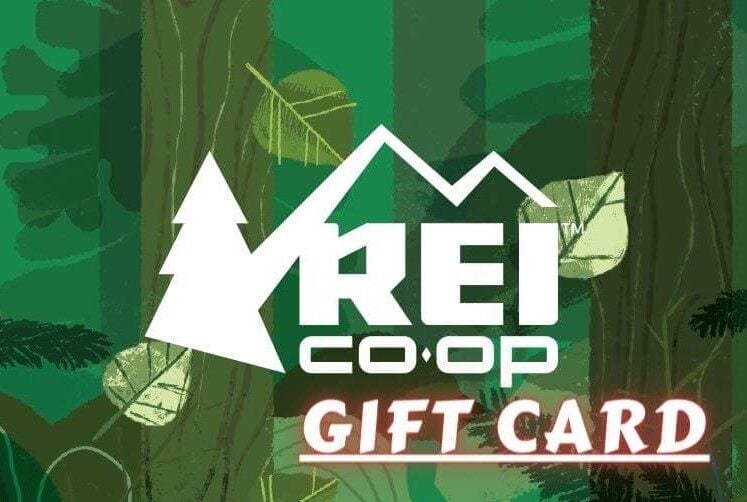 Now, you could spend a fat chunk of $$$ on the WRONG present for someone. Wrong size hiking boots, wrong fit backpack, wrong shape sleeping bag… As any adventurer will tell you, gear is a personal choice.
So give the adventurer in your life the gift of convenience: buy them an REI Co-op gift card! REI is The Broke Backpacker's retailer of choice for ALL things outdoors, and an REI gift card is the perfect present you can buy from them. And then you won't have to keep the receipt. 😉
Buy on REI!
Buyer Guide – How to Choose the Best Carry-on Luggage
There you have it – those were our selections for the best carry-on luggage out there right now. There is a whole lot to choose from, sure, but how do you choose the best one for you? Worry not: we're about to run you through the things you should be looking for when it comes to choosing a carry-on luggage solution that's fit for purpose and will be a welcome addition to your travel wardrobe.
1. Style
The term "carry-on" doesn't mean just one style of bag. There are actually a lot of different types that can be put into this category.
From purpose designed suitcases that fit the measurements required for hand luggage, to easygoing duffels, there is a lot to think about here.
It is all about what suits you. If what you want is the dream of one-bag travel, then you may want something like a suitcase that can fit a lot into it; or maybe you would be interested in a high capacity backpack – like one of Nomatic's offerings – that will allow you to simply pack everything you need into one piece of carry-on luggage.
Then again, if all you are looking to do is to supplement your check-in luggage, then you won't mind having something smaller. Perhaps something like the Nomatic Messenger Bag would suit you, or if you are going far away from the office and heading into the woods, the Tepui Tents Expedition Series would be more suitable for you.
2. Materials
Carry-on luggage can obviously be made out of a wide range of materials. This ranges from the simple leather – of, say, a classic duffel bag – to the high performance reinforced polycarbonate of some of the hardside suitcases out there.
For business trips, it's not likely that you're going to need something that's super durable and weather resistant; airport to taxi to hotel to office isn't likely to take much of a physical strain on your luggage.
On the other hand, if you are thinking of getting a piece of carry-on luggage that you will be using for a weekend getaway, or even as a supplement to checked-in luggage (maybe you'll end up using it as a day pack), then you may want something a little more durable and weather resistant… For obvious reasons!
Other materials that are more solutions for the modern day include RFID-blocking materials that stop important information (and money) being stolen from you electronically by skimmers. Those with luggage that falls into this category, and especially in an urban environment, will want to bear this in mind.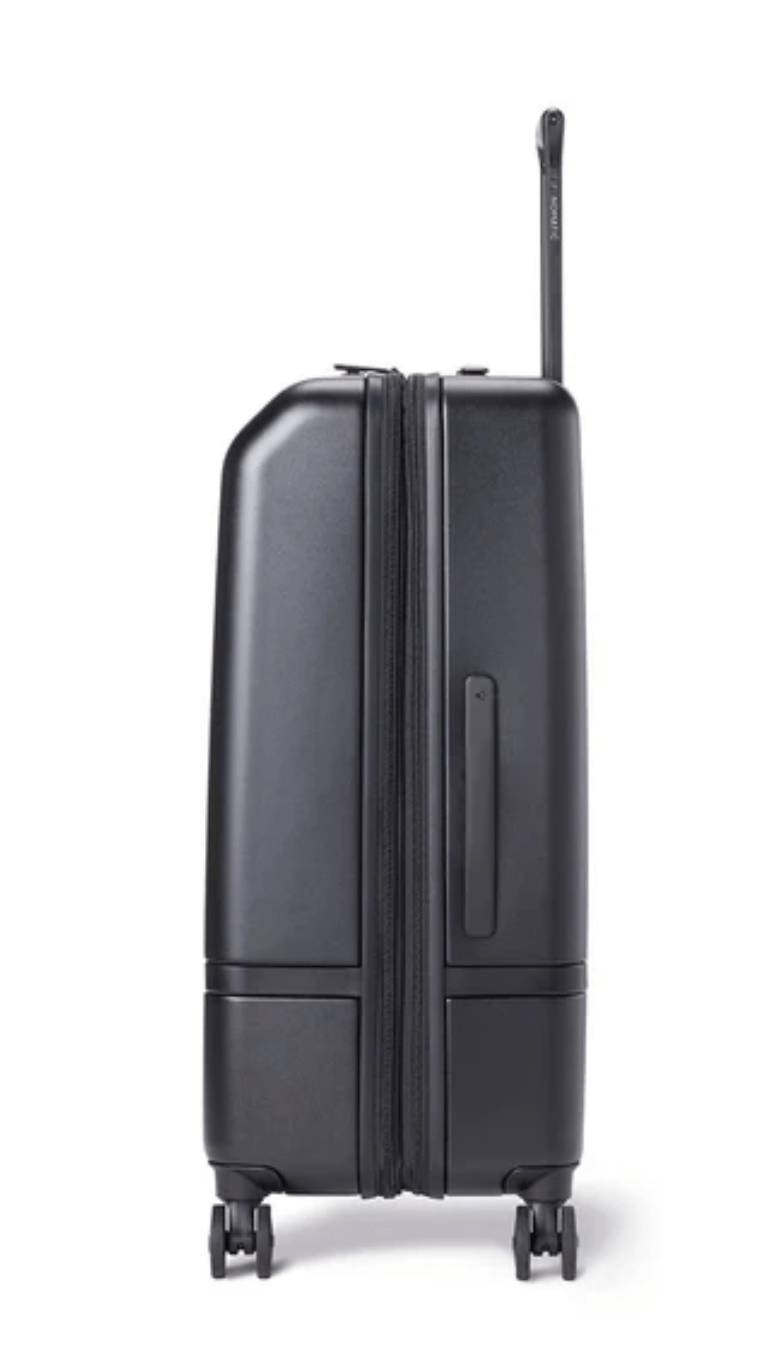 3. Capacity
Those pesky fees for check-in luggage may mean you want to pack everything into a weekend bag. We all want to save money when we travel, right?
Having carry-on luggage that boasts a high capacity (think 30L +) of packing space means that the dream of one-bag travel can be a reality. However, with the increased capacity is the increased weight – which isn't always comfy – and also the increased chance of the bag not being carry-on sized. The best carry on luggage size is around the 25-30L mark.
While many airlines around the world take many of the bags we've listed, some are not carry-on standard for all airlines (ie international carry). No matter what the size, it's always a good idea to check with airport staff about what size of bag is acceptable. Most airports will have somewhere you can check to make sure your bag complies with size standards, anyway. Remember the best international carry on luggage in 2022 might be different to your choices for domestic travel.
4. Organisation
Carry-on luggage definitely boasts different levels of organisation in their various compartments. Some carry-on luggage may just have one main compartment, where you can just stash clothes and a few accessories in side pockets.
Others – like many in the Nomatic series – have a whole ton of organisational space, complete with different compartments, zipper pockets and sometimes even the option to buy additional packing cubes to make the whole process even more organised and streamlined.
When it comes to making sure your stuff stays in place, you should see if the carry-on luggage you want comes complete with its own compression straps or tie down straps; this can really help you be organised, as keeping your clothes in place in one part of the bag will allow for a laundry bag or something else to take up the saved space.
Take note that some bags will also come with separate compartments where dirty clothes and shoes can be kept – this is something to bear in mind if you're heading on a hiking trip or somewhere your clothes will get mucky.
5. Purpose
What do you want your carry-on luggage for? That is possibly the biggest question to consider when you are thinking of purchasing a new bag.
That is not only because of what the bag will look like, but also its functionality, too. What you buy will very much depend on what you intend to use it for.
An example would be a business trip. This sort of thing may not require a huge bag, and may only need a messenger bag or small suitcase. Chances are a trip like this will be to a city, where you won't exactly want to turn up with a scruffy looking duffel bag; you'll want to look as streamlined as everyone else around you.
Again, if you are heading for a city break, chances are you won't need some hiking quality carry-on luggage. You may want to opt for something that means you blend in more to the backdrop of the city; this not only means that you feel comfortable in your surroundings, but will also make you stick out less as a tourist, and less of a potential target for pickpockets.
When it comes to a backpacking trip, we would say that a suitcase is basically out of the question. A backpack, or a versatile carry-on bag that can transform from a duffel to a backpack, would be much more suited to a backpacking trip around Southeast Asia than a hardside suitcase designed more for city trips.
So ensure that you consider what types of trip you will be making, and how often you will be making them, before you make a final decision on what brand new carry-on luggage you decide to purchase.
Another thing to consider is the versatility of the bag you are looking at. Is it too bulky to be used as a daypack, or is it streamlined enough that it can be used day-to-day as well as for weekend trips? If a good all-rounder is what you are looking for in a carry-on bag, then the ability for it to be used for many different functions is probably something that your bag of choice should have.
Travelling on the cheap around Europe? You'll probably be needing this guide to Ryanair compliant carry-on bags!
6. Price
This is something that obviously will affect what you want to buy, but there is more to it than you think.
Not all bags that are cheap are necessarily 'not as good' as other bags; some may be on sale, others may simply be older versions of products that have since been built upon.
Another thing to consider is just how often you will be travelling. Frequent travellers will probably want something that is more of an investment; it is only natural that more wear and tear is likely to have an inferior quality bag falling apart at the seams after years of use. An investment piece, however, is something that will last trip after trip.
If you don't travel all that much, but instead only take a few trips a year, then you probably don't need to spend a whole chunk of money on getting the best, most top of the range product for you.
However, paying more money does usually mean that you get one of the best products going at the moment. This instantly makes us think of the Nomatic series which is, though pricey, is top quality stuff that has been thoroughly designed. So consider price vs quality when you're looking for the best affordable carry-on luggage for 2023.
How and Where We Tested To Find The Best Carry-On Luggage
To test the best carry-on luggage, we laid our mucky paws on each of them and took them out for a test ride for a period of time, various members of our epic team took these different examples of carry-on luggage on various trips to put them well and truly through their paces.
Packability
A backpack or small suitcase is designed to carry stuff and as such, top points are awarded for how packable each one is. Any decent carry-on needs to make sure it maximises the space it has and facilitates effective packing, which is especially important when travelling carry-on only! So we tested this out by packing and unpacking, seeing what we could and couldn't easily fit and how organised our stuff felt.
Equally though, we also paid attention to how easy the pack was to unpack – being able to retrieve items quickly and easily really makes the experience of using the bag so much more pleasing!
Weight and Comfort of Carrying
If a pack or case is overly heavy or awkward to carry then taking it along on trips becomes uncomfortable and makes the trip that much less enjoyable!
Believe me on this, I have had more than my fair share of backpacks and cases that just weighed an ounce or two, too much or perhaps had crappy straps that dug into my shoulders or a handle that was super uncomfortable on my hand. Not fun!
So what we've done here is award full marks for packs and cases that minimise weight and maximise carry comfort.
Functionality
In order to test out how well a pack fulfilled the primary purpose we used it for this purpose… Obviously!
For example, if it's a carry-on pack then we took it along as a carry-on and made sure it actually passes the Ryanair test and fits into the ever-shrinking over-head cabins. For cycle backpacks, we strapped them on and got on our bikes. You get the idea right?
I hope you appreciate the sacrifices I made by getting on that 6 am Ryanair flight!!
Aesthetics
Some people say that travel gear doesn't need to look good as long as it functions. Well, those people are fools because good gear can be both practical and cool. As such we also awarded points for how sexy a pack/ case looks and quite possibly how sexy I look rolling it through the airport before my morning coffee!
Durability and Weatherproofing
Ideally, in order to really test out how durable a backpack is we would drop it from a plane and then run over it with a moderately priced SUV.
Unfortunately, though that is not entirely feasible so instead, we simply inspected the materials used and the build quality of the packs paying attention to things like the seam sewing, the traction of the zips and other pressure points that tend to break like handles, fabric on the corners and so on.
Of course, testing out how waterproof a pack or case is simply a matter of pouring a litre of water over it – any packs caught leaking, were promptly told to pack up and get the hell outta here!
Best Carry-on Luggage

| Name | Capacity (Litres) | Dimensions (CM) | Weight (KG) | Price (USD) |
| --- | --- | --- | --- | --- |
| Nomatic Carry-on Pro | 29 | 55.88 x 35.56 x 22.86 | 4.02 | 549.99 |
| Osprey Farpoint 36 Wheeled Travel Pack | 36 | 54 x 38.99 x 30.99 | 2.40 | 280 |
| Nomatic Carry-on Classic | 30 | 55.88 x 35.56 x 22.86 | 3.38 | 399.99 |
| AER Flight Pack | 19 | 46 x 30.5 x 13 | 1.27 | 160 |
| Monarc Settra Duffel Backpack | 40 | 38.1 x 30.48 x 20.32 | 2.04 | 199.95 |
| Tropicfeel Shell | 40 | 50.8 x 30.5 x 19.1 | 1.5 | 290 |
| Gregory Quadro Hardcase Wheeled Luggage | 42 | 55.88 x 35.56 x 22.86 | 3.47 | 249.95 |
| Kodiak Leather Weekender Duffel | 30 | 50.8 x 25.4 x 27.94 | 1.81 | 3.49 |
| Nomatic Travel Bag | 30 | 22.86 x 48.26 x 33.02 | 1.50 | 279.99 |
| Thule Revolve Carry-on Spinner | 33 | 55.88 x 35.56 x 22.86 | 3.18 | – |
| Fjallraven Splitpack | 35 | 48.01 x 27.94 x 27.94 | 0.90 | – |
| Nomatic Messenger Bag | 15 | 30.48 x 41.91 x 13.97 | 1.72 | 259.99 |
| Kuhl Karryall Duffel | 25 | 43.18 x 27.94 x 20.96 | 0.91 | – |
| Topo Designs Travel Bag | 30 | 50.8 x 31.75 x 17.78 | 1.19 | 199 |
| Sherpani Flite 22 Wheeled Luggage | 44 | 50.8 x 33.02 x 24.13 | 2.27 | – |
| Pacsafe Dry Lite Anti-Theft Duffel | 40 | 48.51 x 27.94 x 24.89 | 0.45 | – |
| Eagle Creek Tarmac Carry-on Wheeled Luggage | 40 | 55.88 x 34.93 x 22.86 | 3.37 | 359 |
| Millican Oli The Zip Pack | 25 | 52.07 x 27.94 x 17.78 | 0.91 | – |
| Osprey Arcane Duffel Pack | 30 | 46.99 x 30.99 x 26.92 | 0.45 | 140 |
FAQ about the Best Carry On Luggage
Still have some questions? No problem! We've listed and answered the most commonly asked questions below. Here's what people usually want to know:

Our GREATEST Travel Secrets…
Pop your email here & get the original Broke Backpacker Bible for FREE.
Final Thoughts on the Best Carry-on Luggage
There are so many different options for the best carry-on bags in 2023 that it really can be a difficult choice to make. But with our extensive list of the winning bags out there, and our handy guide on how to choose the best carry-on luggage for you, we hope you'll be able to make the right choice for you and that our expert knowledge has helped you.
There are a whole lot of cool bags out there. From durable duffels and hardside suitcases to versatile backpacks and sleek-looking bags that work just as well in a city as they would do on a backpacking adventure, so you're spoilt for choice!
Our number one choice for the overall best carry-on luggage is the Osprey Farpoint 36 Wheeled Travel Pack. So if you're stuck and want our top recommendation, this is the one to go with; it's just about the best choice you can make and it's a bag many members of our team have sworn by for plenty of trips around the world.
Another of our favourites is the Topo Designs 30L Travel Bag – it's colourful, it's durable, and it's just as good for backpacking as it is for a daypack or a city adventure. It's a great alternative to the professional-looking Nomatic series.
Are you the proud owner of an awesome carry-on bag that's not on this list? Tell us about it in the comments below if you think it might be a contender for best carry-on in 2023!
---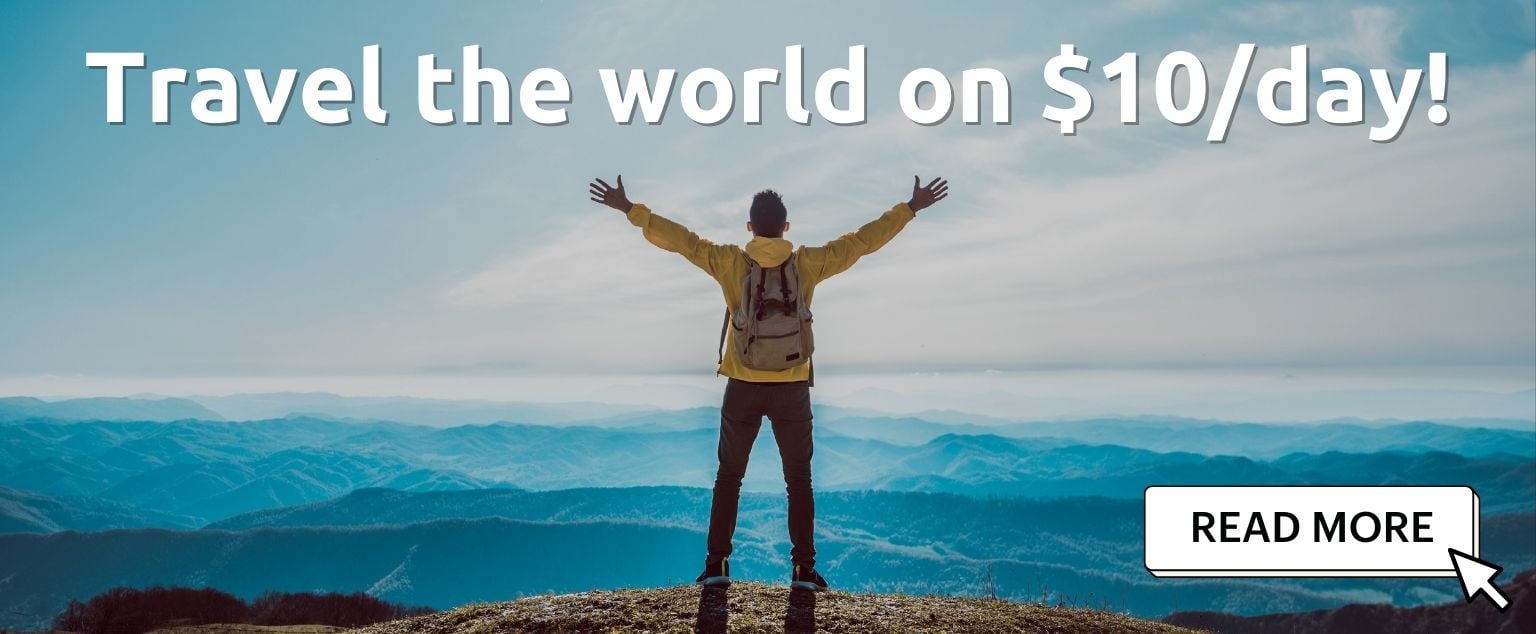 And for transparency's sake, please know that some of the links in our content are affiliate links. That means that if you book your accommodation, buy your gear, or sort your insurance through our link, we earn a small commission (at no extra cost to you). That said, we only link to the gear we trust and never recommend services we don't believe are up to scratch. Again, thank you!