A few years ago, Nomatic hit the ground running with its innovative Travel Pack. Now, Nomatic has brought yet another thoughtfully designed luggage system to the table, and I'm gonna tell you up front; there has never been another piece of roller luggage like the new Nomatic Carry On Pro.
The Carry On Pro is a fully-loaded wheeled suitcase primarily geared towards millennial business travelers and digital nomads. Personally, I have never been one to go for the wheeled suitcase option. So when we got the chance to do a Nomatic Carry On Pro review recently, I was thinking: "but it has wheels……"
After using the Carry On Pro for a while, I can say that I am now a convert (at least a one part-time anyway)!
If you have been a regular reader of The Broke Backpacker, then you know how much we love one bag travel. If you travel frequently, you know how nice it is to have all of your stuff organized in one place… which is why we wanted to do this Nomatic carry-on review for you!
Forget the other substandard Nomatic luggage reviews, this is where it's at. Let's go!
The Carry On Pro may be small (and carry on size), but the sheer number of organization features and compartments will make you feel like you are actually packing two bags instead of one. From a removable laptop-friendly case to enough pockets and straps to satisfy even the most compulsive organizer—if you are a frequent traveler, this may be the perfect suitcase you have been waiting for.
This Carry On Pro review breaks down everything you need to know before you invest in this one of a kind wheeled suitcase.
I'll cover key design features, technical specs, weight, storage options, durability, security, and much more.
Ready to add a wheeled suitcase to your travel gear collection? Don't worry… I won't tell your beloved backpack…
Nomatic Carry On Pro Review FAQ
Here are some of the key questions this Nomatic suitcase review will answer:
How much stuff can the Carry On Pro hold?
How does the Tech Compartment work?
Is the Carry On Pro accepted as a carry-on for every airline?
Is this suitcase built to last?
What sort of security system does the Carry On Pro feature?
How many days of travel gear can the Carry On Pro hold?
Ladies & Gents, It's Time to Step Your GEAR Game Up. 😉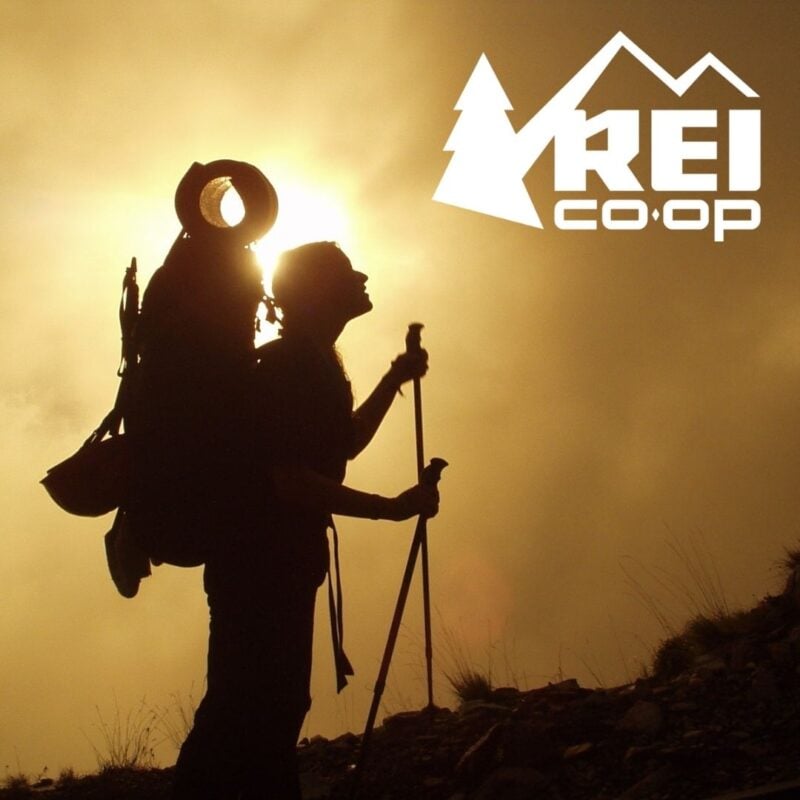 REI is one of America's biggest and most-loved outdoor gear retailers.
Now, for just $30, get a lifetime membership that entitles you to 10% OFF on most items, access to their trade-in scheme and discount rentals.
Join REI Today!
Nomatic carry on review: Key Specs and Pros/Cons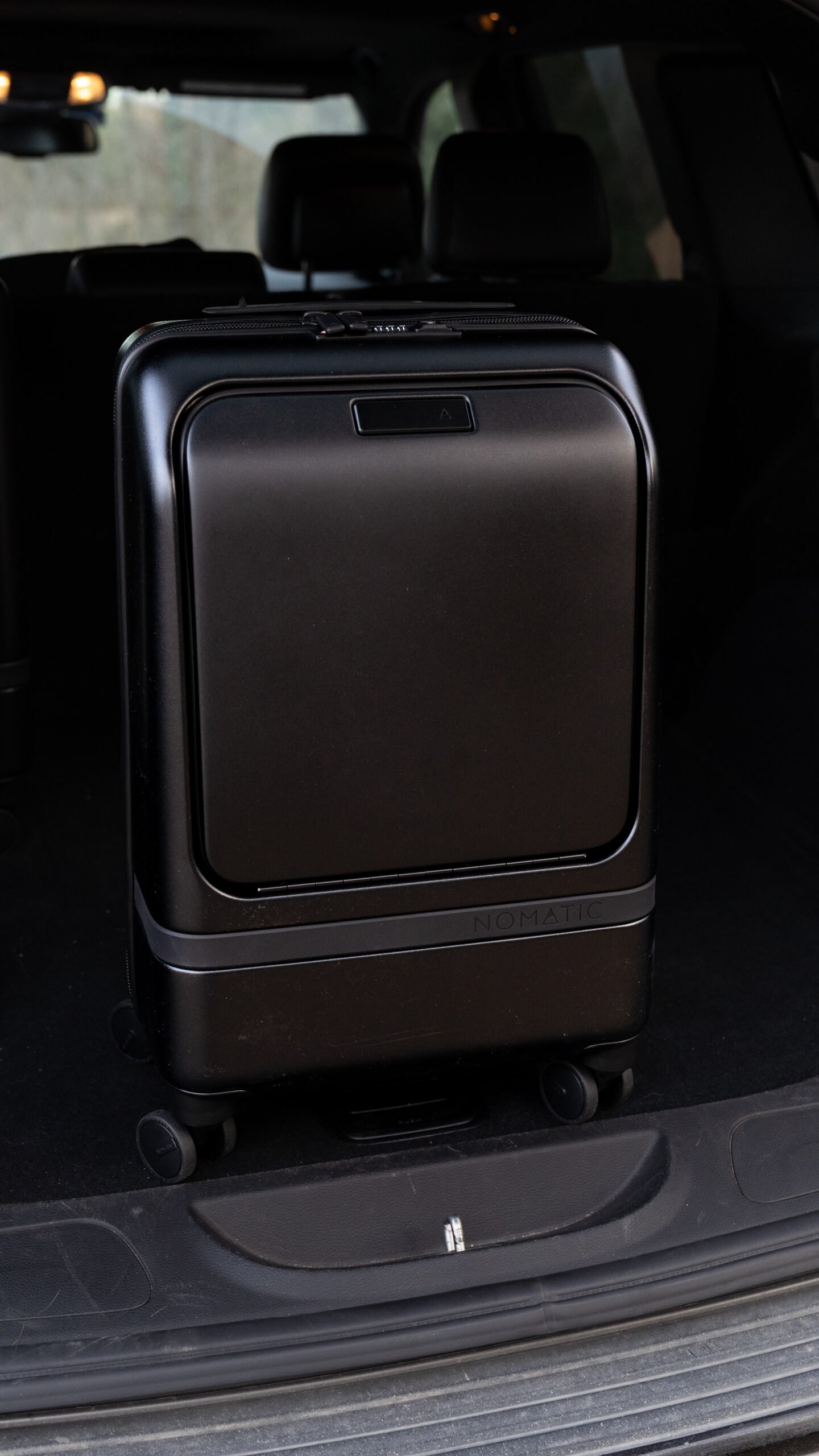 Outer Dimensions: 22″ H x 14″ W x 9″ D
Volume: 29 Liters
Weight: 8.86lbs
Primary Material: Polycarbonate
What We Liked About the Nomatic Carry On Pro
User-Friendly
Well built and quite durable
Sleek outer design
Easy to use locking system
The removable tech case
Bomb-proof toughness (not actually bomb proof)
Perfect for short weekend trips
The internal storage compartments
What We Didn't Like About the Nomatic Carry On Pro
The price
No option to be carried as a backpack
Heavy
No exterior pockets
This suitcase isn't great if you travel with lots of photography equipment
Not much else to complain about
The best present of all… is CONVENIENCE!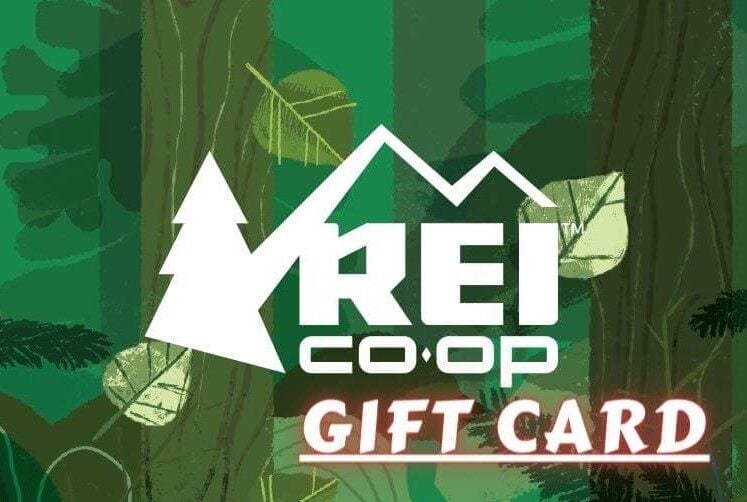 Now, you could spend a fat chunk of $$$ on the WRONG present for someone. Wrong size hiking boots, wrong fit backpack, wrong shape sleeping bag… As any adventurer will tell you, gear is a personal choice.
So give the adventurer in your life the gift of convenience: buy them an REI Co-op gift card! REI is The Broke Backpacker's retailer of choice for ALL things outdoors, and an REI gift card is the perfect present you can buy from them. And then you won't have to keep the receipt. 😉
Buy on REI!
Looking for something else? Check out our rundown of the best Ryanair-compatible carry-on bags instead.
Let's take a look at some of the key features that set the Nomatic Carry On Pro apart from the rest of the wheeled suitcases out there… (It's shiz like this that makes our post stand out against all the other Nomatic carry-on reviews!)
Organizational Features
No travel suitcase is worthy of its salt unless it can serve the needs of the modern-day traveler. The Carry On Pro is more suited to the millennial business traveler and minimalist digital nomads than anything else. Whilst the Carry On Pro does not have a ton of interior space, it does make the best possible use of the space available.
For a complete visual breakdown, check out our friends over at Nomads Nation for a super in-depth Nomatic luggage review video:
The left section of the Nomatic carry on pro suitcase has multiple zippered pocket zones that are handy for storing things like underwear, socks, swim shorts, and a few t-shirts. I used one of the zippered pockets to keep my tangle of power chords and chargers along with my book and journal. FYI – the zippered pockets are not quite big enough to hold a jacket or pants. I would have rather seen one large zippered pocket instead of several smaller ones, though that's just me.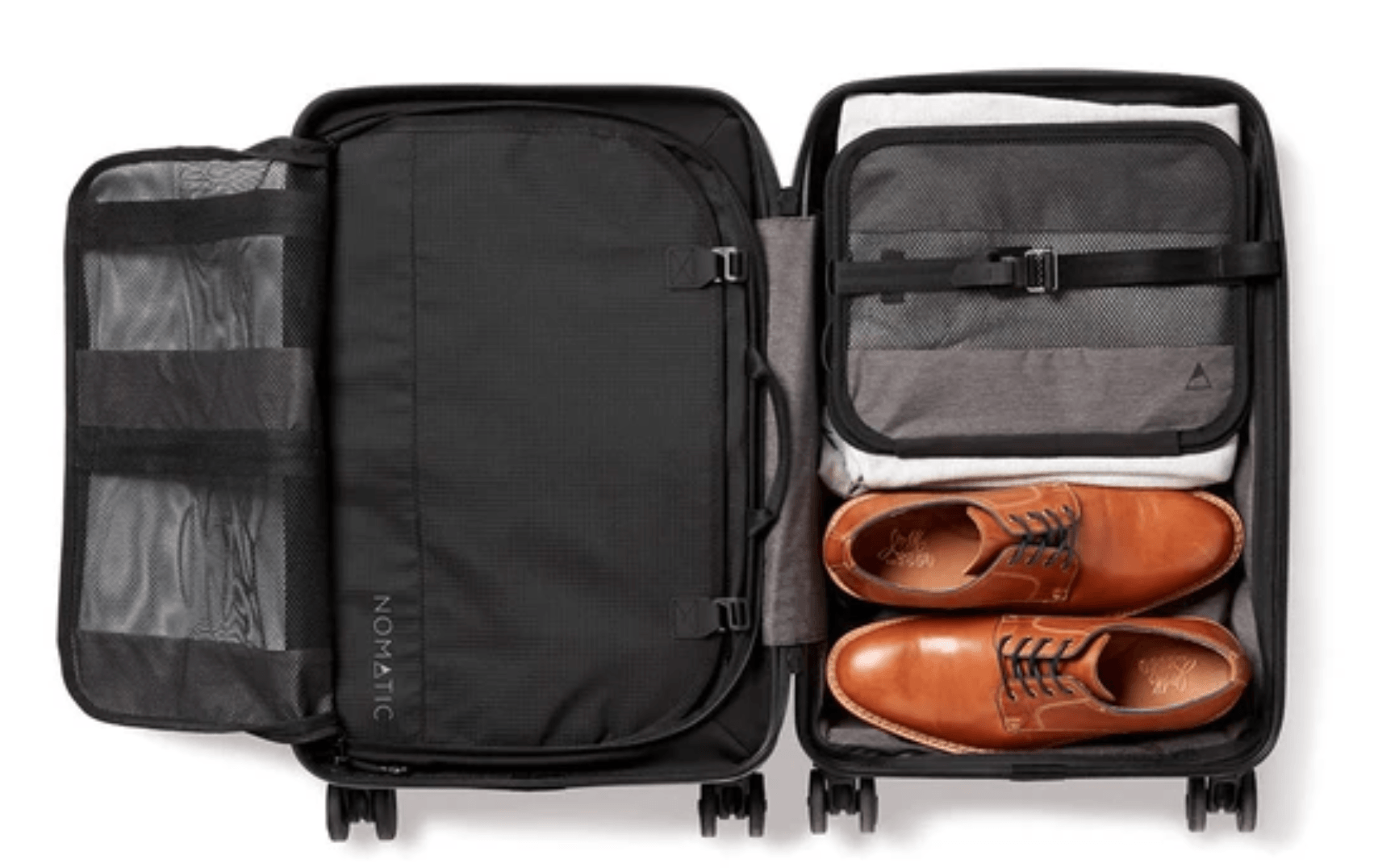 The right-side compartment of the suitcase is the zone for the majority of your clothes and a pair of shoes (if you are traveling with more than one). To make the best use of the space, I recommend going with a Nomatic Packing cube (compatible with the Carry On Pro).
The cool thing about the Carry On Pro is there is no one "correct" way to pack it. Everyone has a different packing style. You pretty much just have to try different combinations to see what works for the gear you have.
Going on a longer trip and need to bring more stuff? Check out the full-size Nomatic Check In Suitcase!
For reference and scale, for the last trip I took, I packed the following in my Nomatic carry on:
13″ Macbook Pro
small toiletry bag
4 t-shirts
1 down jacket
4 pairs of socks
4 pairs of underwear
1 pair of pants (plus the pair I was wearing)
one travel towel
1 full-sized notebook and pen
iPhone charger
iPhone
A book
1 button-up shirt
a few other minor bits and pieces
Organizational Score: 4/5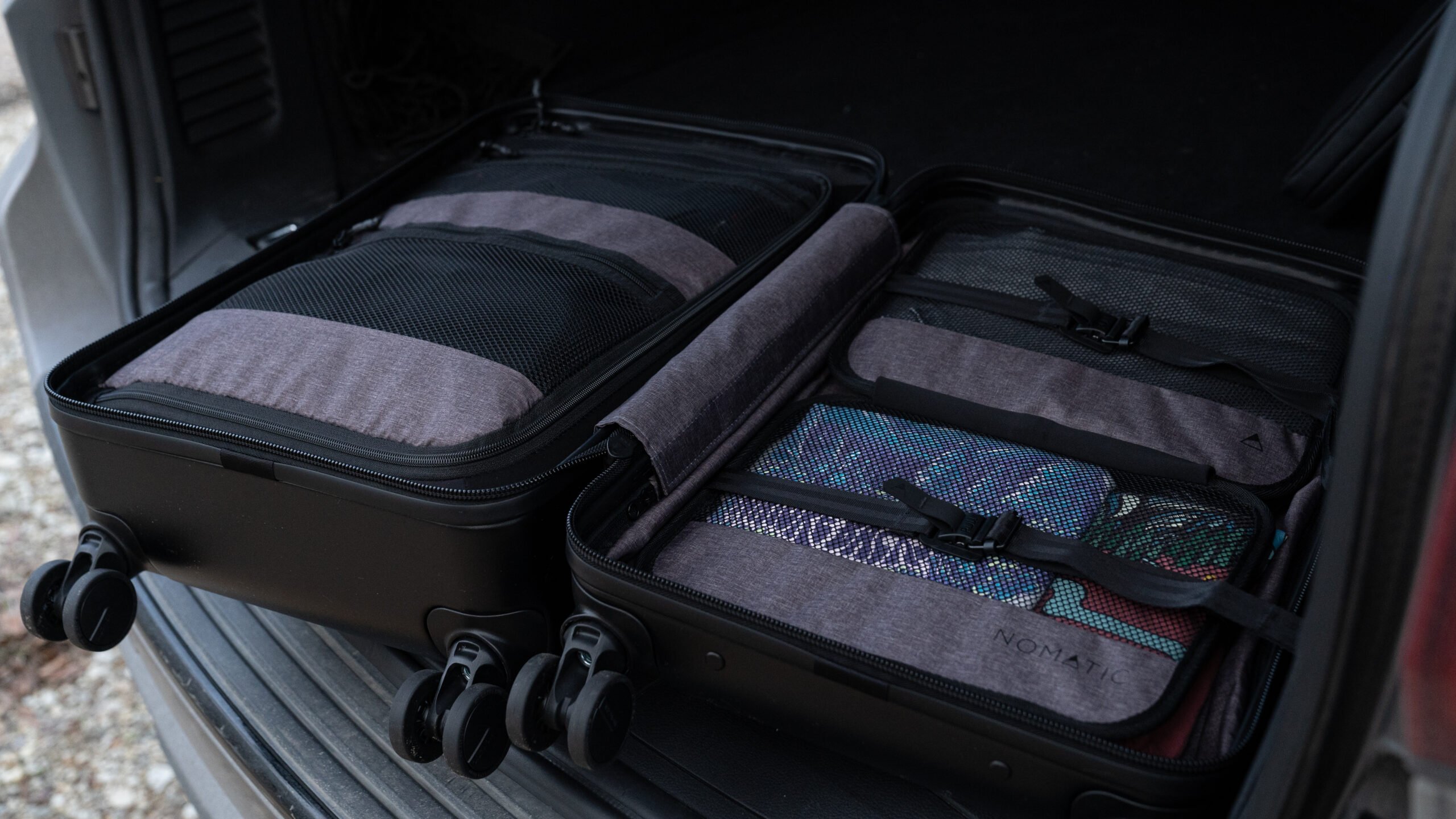 The Tech Compartment and Removable Case
One of the major selling points (and upgrades) of the Carry On Pro is the Tech Case and Tech Compartment.
These days, many of travel with a laptop or other electronic gadgets. At least once a month, I find myself stood in line dealing with the fine people at TSA. Likewise, the majority of travelers tend to carry one suitcase and one small bag for electronics and personal items. The Tech Compartment eliminates the need for you to carry an additional daypack if you don't want to.
The Tech Case is essentially a soft-shell packing cube outfitted with various compartments and slots for your devices. The case can easily be removed from the compartment when you land at a cafe or are going through a security checkpoint at the airport. Keen on keeping all of your electronic gadgets compartmentalized in one easy to access place? Then you are seriously going to dig the Tech Compartment then.
The only downside I can see is the available space. If you travel with photography equipment, it won't be possible to fit a DSLR camera inside (due to the bulky shape) the tech case PLUS all your other electronics. Most photographers I know though don't travel lightly anyway, so this is probably less of a concern for the average business traveler or digital nomad.
Tech Compartment Score: 4/5
Tech Case Score: 4/5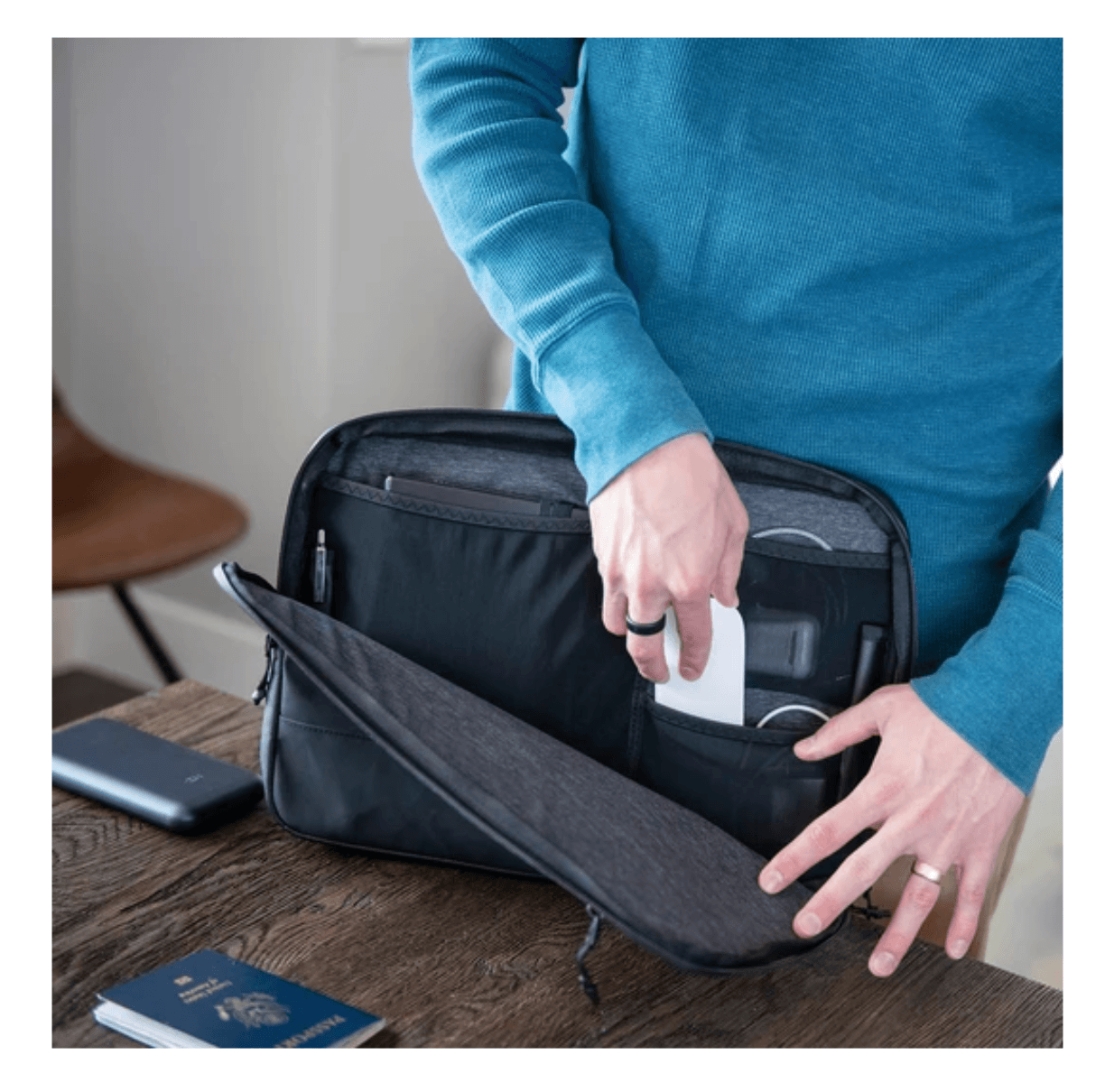 Durability and Toughness
Traveling takes a toll on your gear. Sometimes it is the taxi driver having a bad day or maybe your suitcase rolls down a flight of stairs. Things happen on the road and having gear that is up to the challenge of handling significant abuse is a must.
If I am going to drop heaps of money on a product, then I need to perform at the highest level. In travel gear land, you most certainly do get what you pay for. The Carry On Pro may be expensive, but it was built to do (figurative) battle out in the real world and the price reflects the sturdy materials and strong build.
Made from a heavy-duty polycarbonate outer shell, you could probably throw this suitcase off of a building and it would be just fine. In fact, I'll test that and come back…
Many of the other roller bags you find on the market have a soft outer shell. This leaves the contents of your suitcase vulnerable to impacts, which you especially do not want if you have some expensive electronics inside.
The tough outer shell of the Carry On Pro combines with various interior magnetic straps to ensure your stuff is protected on the go. In fact, everything from the silent Hinomoto wheels, to the genuine YKK zippers, and Tech Case are of top-notch quality.
This is important detail. The last thing I want to worry about whilst I am moving about security checkpoints, a train station, or through a city, is a flimsy suitcase not protecting my possessions, or the zipper breaking just before I am about to head to the airport.
If having a tough piece of luggage is high on your priority list then this may be the bag for you. The Carry On Pro seems like it would actually be very hard to damage.
Seriously, please watch the video below to see the "sledgehammer test". Product testing Nomatic products must be a whole lot of fun :).
Durability and Toughness Score: 5/5
Using the Nomatic Carry On Pro
So how does it feel to actually travel with this thing? Pretty damn good is the short answer. It's like rocking a Nomatic Navigator on steroids!
The Carry On Pro has four silent Hinomoto wheels that make the suitcase agile and maneuverable. What the hell are Hinomoto wheels exactly? I did not know before so I went on a search to find out. Ah, Google.
Hinowheels are basically like the Ferrari of suitcase wheels… which means they are the best possible quality you can find on any suitcase.
The suitcase can rotate on a 360-degree axis. Have fun with that.
So what about the handle? The three-stage handle is made from an ultra-sturdy aluminum. The handle locks into place so you don't have to worry about it suddenly collapsing on you.
If you find yourself needing to climb up or down a flight of stairs, the carry handle retracts instantly with the push of a button. The convenient side carry handle takes away the awkwardness of trying to carry the suitcase in its upright position.
Carry Score: 5/5
Size and Weight
With great toughness also comes significant weight. If you are used to carrying a large backpack or a cheaply made softshell suitcase, then the Carry On Pro might feel quite heavy to you when empty.
The main concern I have regarding the weight deals with airline weight restrictions. Some, but not all budget airlines do restrict the amount of weight you can carry onboard the plane.
From a size perspective, the Carry On Pro is as big as possible without going over the average carry on limit. It is certainly larger than some of the small matchbook roller suitcases I have seen before. Nomatic claims that the Carry On Pro can hold 1-3 days worth of clothing. I mostly agree with that. In fact, if you are traveling to a warm region like South East Asia or some place where you walk around half naked, you can get away with packing most of the stuff you would need for that trip inside. This can save you money as you may not need to check luggage.
For traveling around Europe in particular I would pay attention to the airline weight restrictions to make sure you don't end up with any surprise fees at the airport. In my experience, most European budget airlines like Ryan Air or Easy Jet have around a 7 or 8 kilo limit for carry on luggage. Given that the base weight of the suitcase is more than 8 pounds, that leaves you with only 7 or 8 pounds to work with. If you do not overpack the suitcase, keeping the suitcase underweight is achievable in my opinion.
As of now, I have never had to pay excess fees when traveling with the Carry On Pro. Still though, better to confirm the carry on weight limit with the individual airline before traveling.
Price
Quick Answer: $550 USD
Ouch.
As a budget traveler, I have always had a hard time spending exorbitant amounts of money on gear. That said, these days I find it even harder to spend money on something that I know won't last.
For some travelers, the $550 price tag of this suitcase might send you running for the hills. For that, I don't blame you.
What you are paying for here isn't the brand or any one specific feature, but rather the exceptional build quality— which includes a lifetime warranty.
Quality luggage isn't cheap if you start shopping around a little. If you are going to splash out on a fancy suitcase like the Nomatic Carry On Pro, it's good to know that the thing does come with a lifetime warranty guarantee.
If you can afford to drop some cash on the Carry On Pro, you will likely be enjoying this suitcase for many years ahead. Going the $75 suitcase route is a gamble. In fact, it is a gamble we already know the outcome to: it will eventually break and you will have to buy a new one. The suitcase purchased at that price simply will not have the same cool features or long lifespan as a product with the top of the line build quality found with the Carry On Pro.
Can't be bothered to spend $550 on a suitcase? There is still hope for you. Nomatic makes a similar version of the Check In Pro simply called the Original Check In Classic Suitcase.
Price Score: 2/5
Security
Security is a major factor to consider when looking into buying new luggage. A suitcase can be sexy as hell, but if it can protect your stuff it is useless. I hate to see it but the sad reality is that we can't trust everyone in the world to be honest, non-thieving humans. Afterall, we lock our cars and houses for a reason.
Unsurprisingly, the Carry On Pro is outfitted with a decent security system. Alarm bells won't go off if you enter the wrong code (that would actually be very annoying), but the locking system is robust enough to be respected as well. The three-digit combination lock can be customized to numbers of your choice and is easy enough to reset if need be. The lock is considered a TSA friendly security device. As long as you don't forget the code, getting into the suitcase is easy.
Note that the lock serves to lock both the main luggage compartment and the Tech Compartment.
The lack of exterior pockets may well be a good thing from a security POV. Storing nothing on the outside of the suitcase means that it is virtually impossible for a thief to get to your stuff without you noticing.
With regard to its competitors, the security system of the Carry On Pro is pretty much in line with other modern locking systems on the market right now.
As a further security caution, we also recommend taking out travel insurance before any trip to cover both yourself and your luggage.
Security Score: 5/5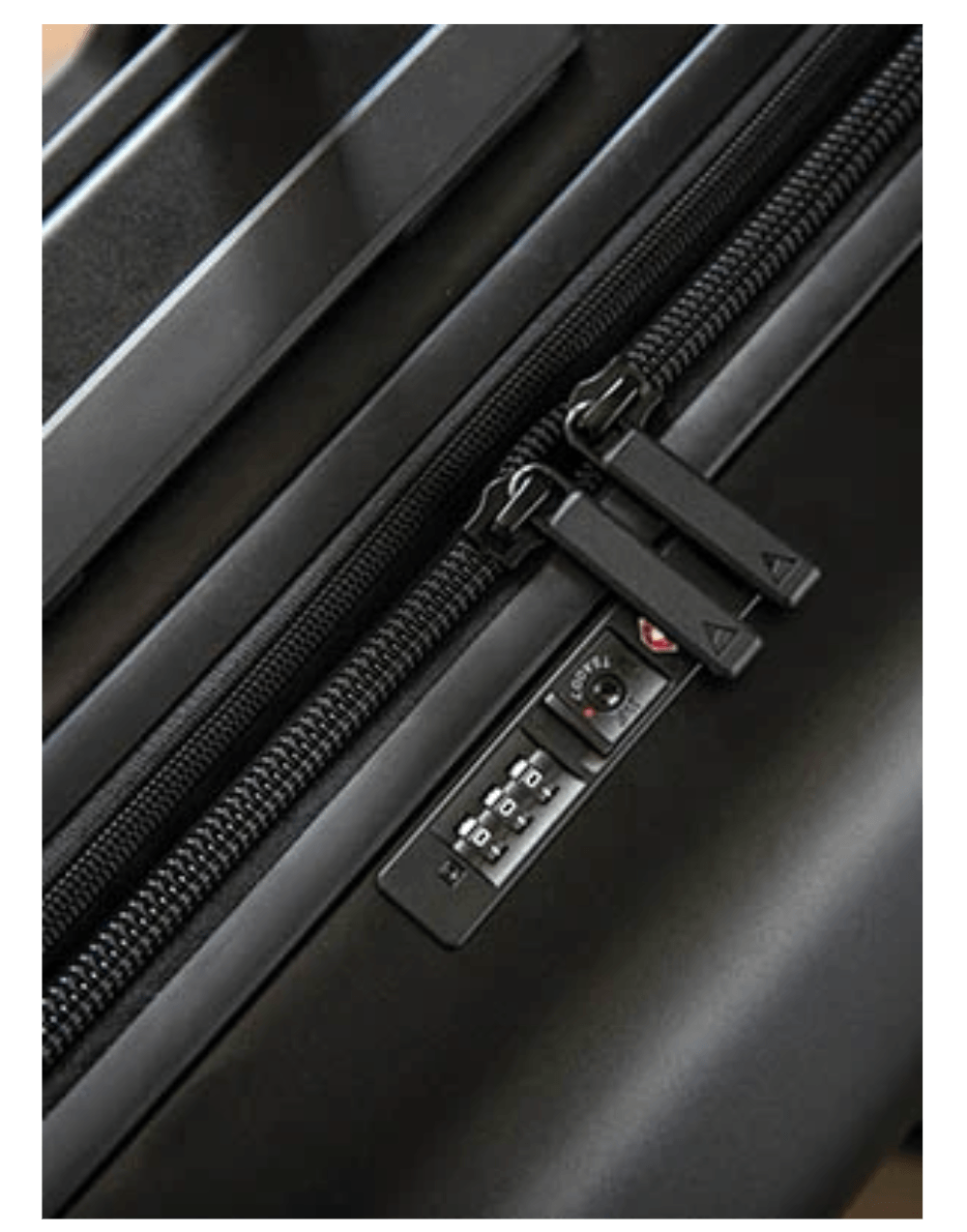 Our GREATEST Travel Secrets…
Pop your email here & get the original Broke Backpacker Bible for FREE.
Final Thoughts: Nomatic Carry On Pro Review
When it comes to the best carry on luggage, no one is doing it better than Nomatic. While the price may seem a bit high, it is hard to beat a lifetime guarantee for anything you buy these days.
The benefits of traveling light with a carry-on suitcase does not need much explaining. Avoiding lost baggage and being able to move unencumbered across a city is a beautiful thing. Of all of the organizational features I like, the Tech Case and Compartment stand out as winners. It's awesome when companies are able to dial in with what modern-day travelers are looking for and Nomatic hit the nail on the head.
Whether you are a savvy business traveler, aspiring digital nomad, or hopping between European cities on the weekend just for the hell of it, the Nomatic Carry On Pro is the best option on the market right now for carry-on wheeled luggage. Period.
What is our final score for the Nomatic Carry On Pro? We give it a rating of 4.6 out 5 stars!

I hope you found this Carry On Pro review helpful! If you have any experience using this suitcase or if I missed something, please leave a comment below! Happy travels guys!
---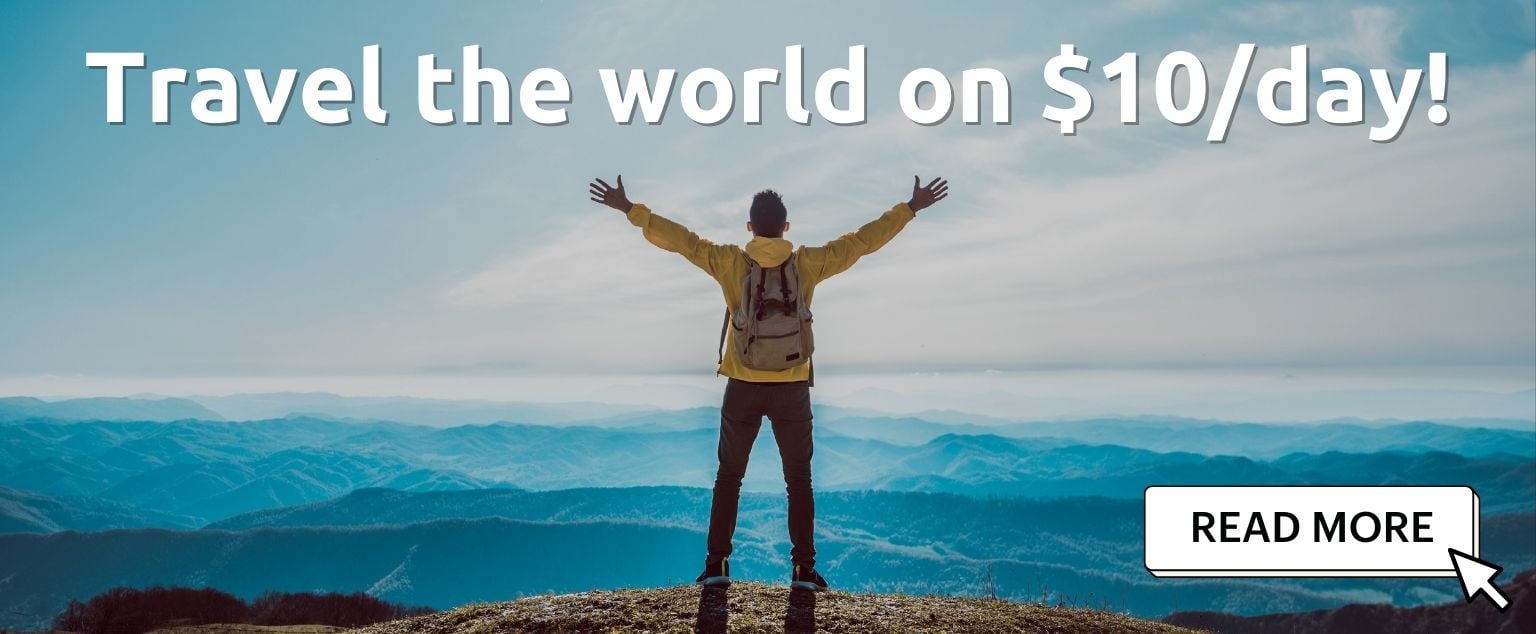 And for transparency's sake, please know that some of the links in our content are affiliate links. That means that if you book your accommodation, buy your gear, or sort your insurance through our link, we earn a small commission (at no extra cost to you). That said, we only link to the gear we trust and never recommend services we don't believe are up to scratch. Again, thank you!