Regular followers and seasoned travellers alike will no doubt know that travel backpacks come in all shapes and sizes. There are backpacks designed for long term backpacking trips, backpacks for short hikes, backpacks for carrying on flights, and heck there are even backpacks with frigging wheels!
Personally, I tend to play it steady and stick with my trusty Osprey Aether 70 for all trips (except short or "carry-on" short ones). However, that may just be about to change as I recently came across a truly innovative, unique and charming backpack freshly dropped on the backpacker-sphere.
The travel backpack I am talking about, is a cracking little hybrid between a backpack, and a duffel bag. Today it is my absolute pleasure to introduce and review for you the Osprey Porter 65.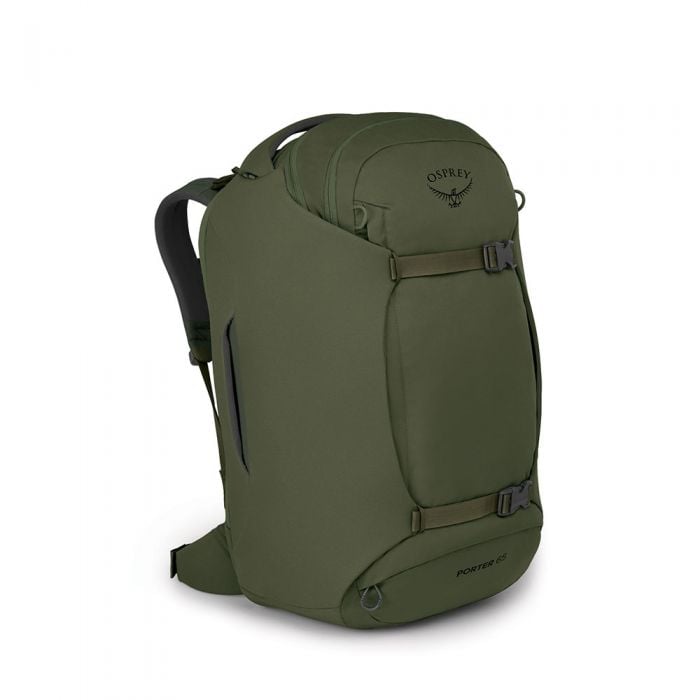 The Lowdown on the Porter 65
All right, for those of you lacking in-time of attention span, I'll give it to your straight. The Porter 65 by Osprey is a backpack-duffel bag hybrid. It can be worn on your back or carried in your hands using the handles. It opens like a duffel bag – basically you set it down, and it zips fully open. It does NOT open from the top like a conventional backpack.
Basically, if you want something that opens a bit more like a suitcase than a backpack, then this may be the pack for you. Whilst Osprey do specialise in traditional backpacks, they do do a nice little range of alternative options like this and a few wheeled backpacks even.
The Osprey Porter 65 is Ideal for lengthier travel excursions and adventures of all kinds, the Porter 65 offers a large storage capacity and convenient organisation with on-the-go access.
The pack has a lot of potential uses and is very suitable for "backpackers who don't do backpacking".
However, note that it is not remotely suitable for going on hikes or for carrying long distances. It is not waterproof, not versatile and is simply not comfortable to carry over long distances.
It's well priced for what it is and would be a useful addition to the collection of many a backpacker. That said, it will never "replace" my Osprey Aether for trips to the Pakistani mountains.
Ladies & Gents, It's Time to Step Your GEAR Game Up. 😉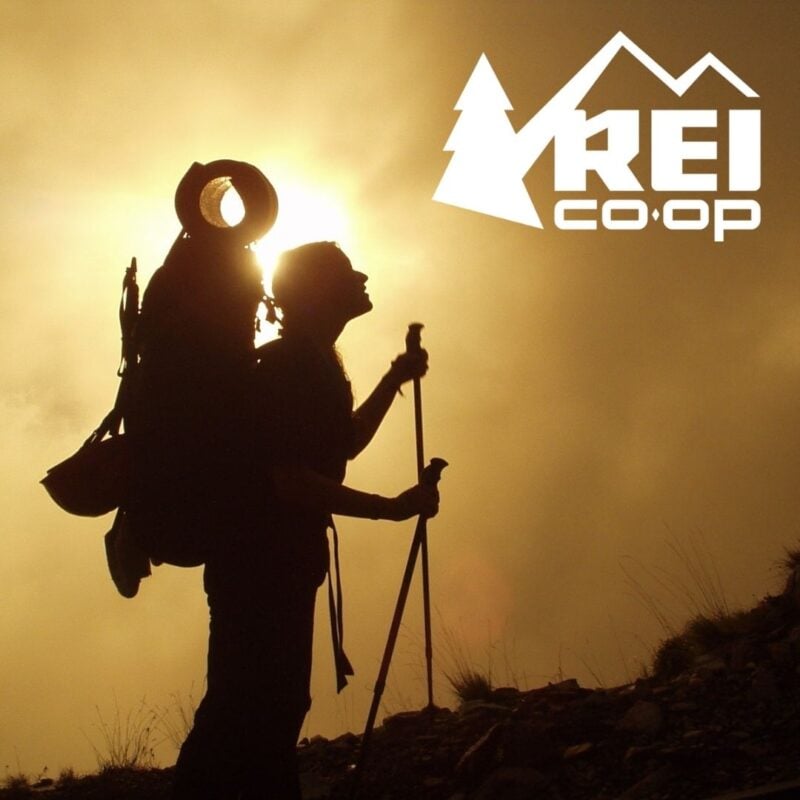 REI is one of America's biggest and most-loved outdoor gear retailers.
Now, for just $30, get a lifetime membership that entitles you to 10% OFF on most items, access to their trade-in scheme and discount rentals.
Join REI Today!
Is The Osprey Porter 65 Perfect For You?
Let's take a quick look at who this pack is, and is not for.
The Osprey Porter 65 is NOT for you if…
Tip #1 – The Osprey Porter 65 is NOT for you if you are looking for a hiking or camping bag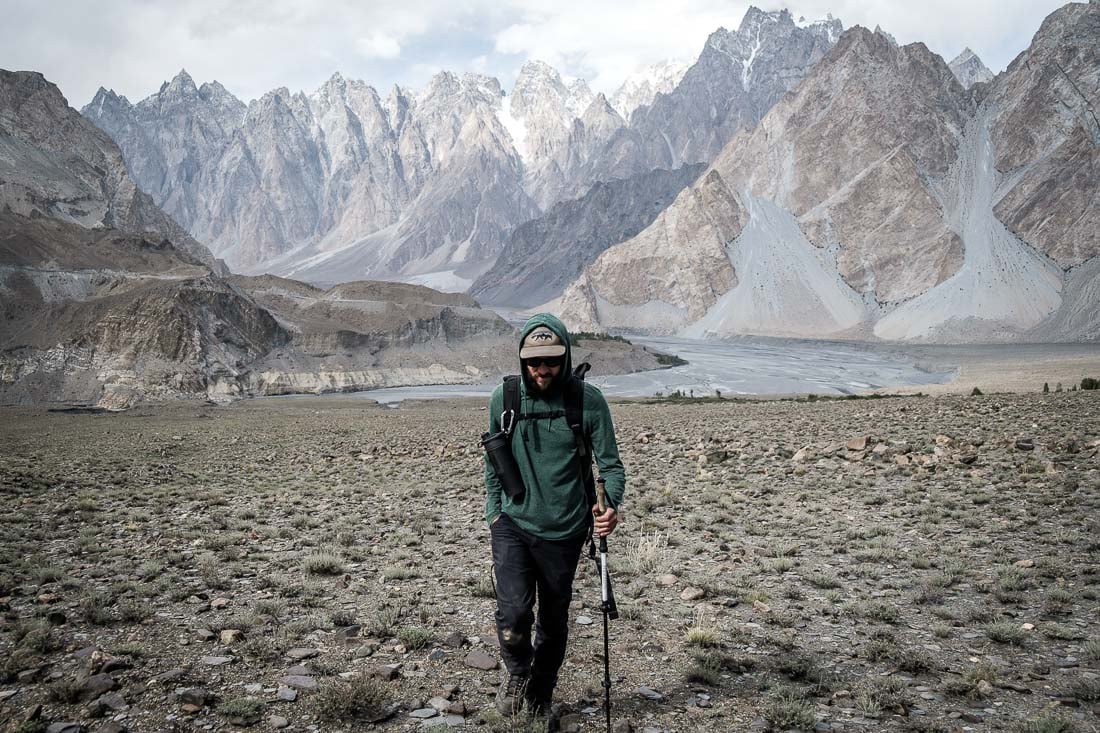 First thing is first – this is NOT a hiking or camping bag. The design does not offer the load-spreading and support that hiking backpacks offer. When you carry this on your back, you carry the whole weight in your back with only a token offer of help from the hip-belt.
Secondly, it is not waterproof so if it rains heavily, you are screwed. Then, it doesn't have any of the extra little hiking friendly stuff like water bottle pouches and quick access compartments.
Tip #2 – The Osprey Porter 65 is NOT for you if you need a super mobile backpack
The Porter 65 is very good at what it does but is equally terrible at doing what it doesn't do. And what it doesn't do is long distances, carried on your back.
This pack is designed for carrying to the airport check in desk, from the metro to the hotel and NOT for hiking miles up into the hills for camping.
Tip #3 – The Osprey Porter 65 is NOT for you if you want a carry-on compliant backpack
You will not be allowed to carry this into the cabin on a flight. That said, no 65 litre bag will ever be allowed into the cabin so presumably, you already know this. There are plenty of carry on backpacks out there.
The Osprey Porter 65 IS PERFECT for you if…
Tip #1 – The Osprey Porter 65 is PERFECT for you if you are looking for a travel bag that has great organizational features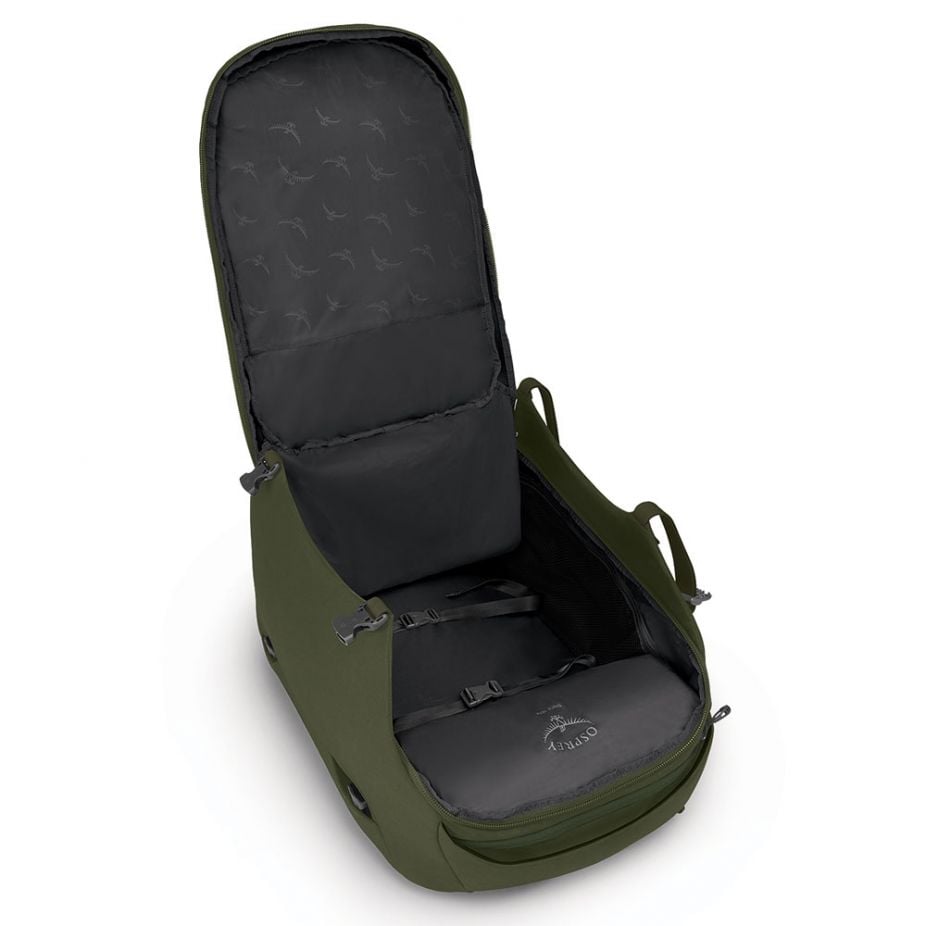 I was very impressed with the organizational potential of this. There are multiple main compartments, all fully zip accessible so you can organized your stuff as you need to, You could have one zone for clothes, one for toiletries and there is even a little slot for your laptop – that said, there is not a bona-fide laptop compartment.
The fact that you can set the backpack down and fully zit it open makes it an absolute dream to pack and unpack. For this reason it has become one of on personal favourite Osprey packs.
Tip #2 – The Osprey Porter 46 IS PERFECT for you if you love the Porter's look (old school backpack with a modern/sleek twist)
This is a very chic looking backpack. Personally, I think the way a backpack looks is very important.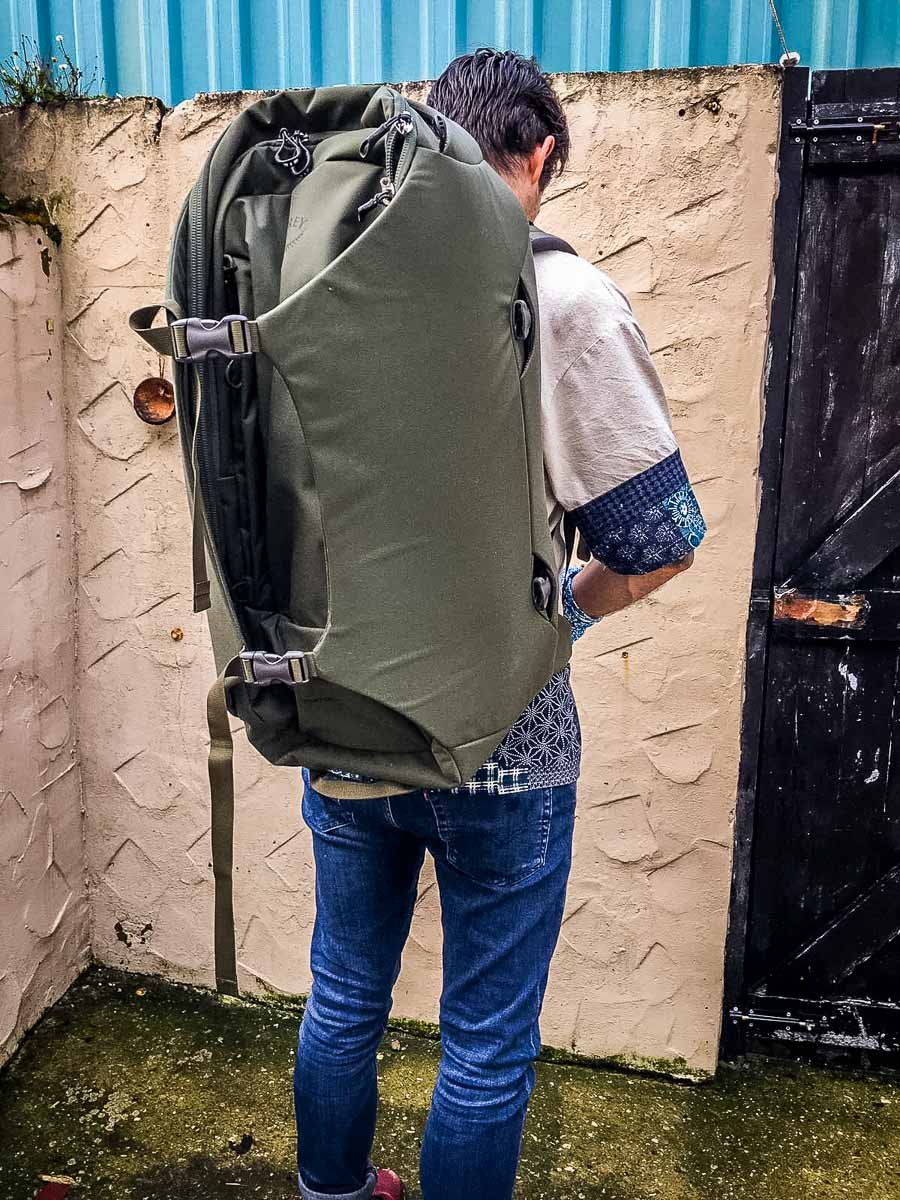 When you rock up a hostel, nothing kills your chances of scoring with the pretty girl (or guy) at the desk like having an ugly backpack (except for arriving with your Spouse maybe?). Also, I have a secret suspicion that baggage handler show much more sensitivity and respect towards stylish packs.
The Porter strikes an aesthetic that straddles old skool travel, modern-minimalism with a bit of WWII swagger thrown in.
Tip #3 – The Osprey Porter 46 is great for you if you are a traveling professional who carries a ton of stuff (vlogger, blogger, assassin, etc.)
One of the biggest potential uses for this pack, is by professionals who carry gear. It's capacity, packability and organisational possibilities make it ideal for vloggers or photographers travelling with loads of gear.
My girlfriend (who designs, makes and flogs jewellery) took one look at this pack and asked if she could use it to carry her materials to fairs. I also clocked that it would be suitable for traveling electronic musicians who carry little keyboards, sample pads and mixers (good luck squeezing in a cello mind).
Top Osprey Porter 65 Features
Let's dive in and take a look at the cool specs and features that make this pack so special.
Osprey's All Mighty Guarantee!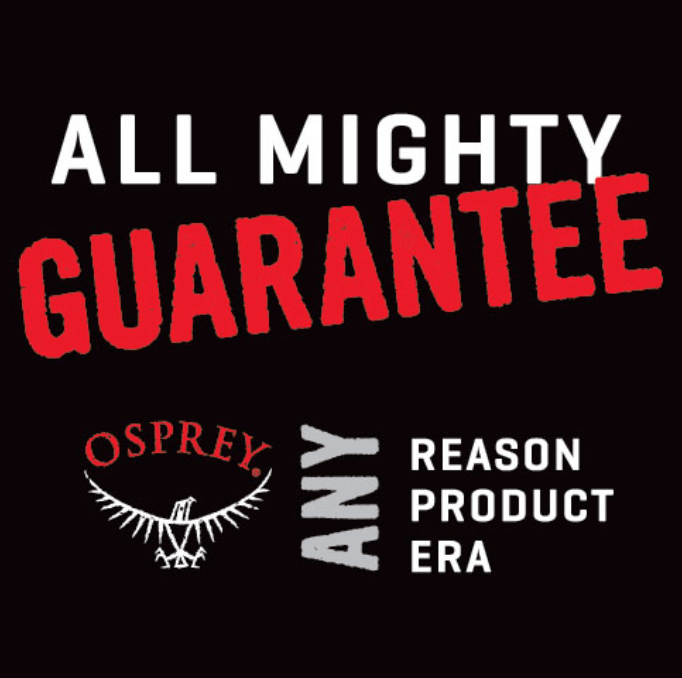 One thing we love about Osprey Products is that they are all covered under the All Mighty Guarantee which guarantees against design defects for life. If something goes wrong with your pack, at any time, then Osprey will repair it for you for free of charge. You do have to pay postage though.
However, note that recent revisions the guarantee mean the AMG no longer covers "wear and tear, water damage or airline damage". Still, its not a bad extra and helps cement their place as the best backpack brand we have tried.
Similar to the Farpoint 40, this Osprey bag zips all the way down, more like a duffel bag than a traditional backpack. You zip it right open, pull it back and then fill her up. It makes packing and unpacking really neat and orderly.
If you look at the image you can see why this pack is great for travelling professionals and people with gear.
The downside of this is that you need to lay the pack down and fully open it to get to it. This can be a pain if you are on the go and quickly trying to retrieve something.
Stowaway Hip Belt and Harness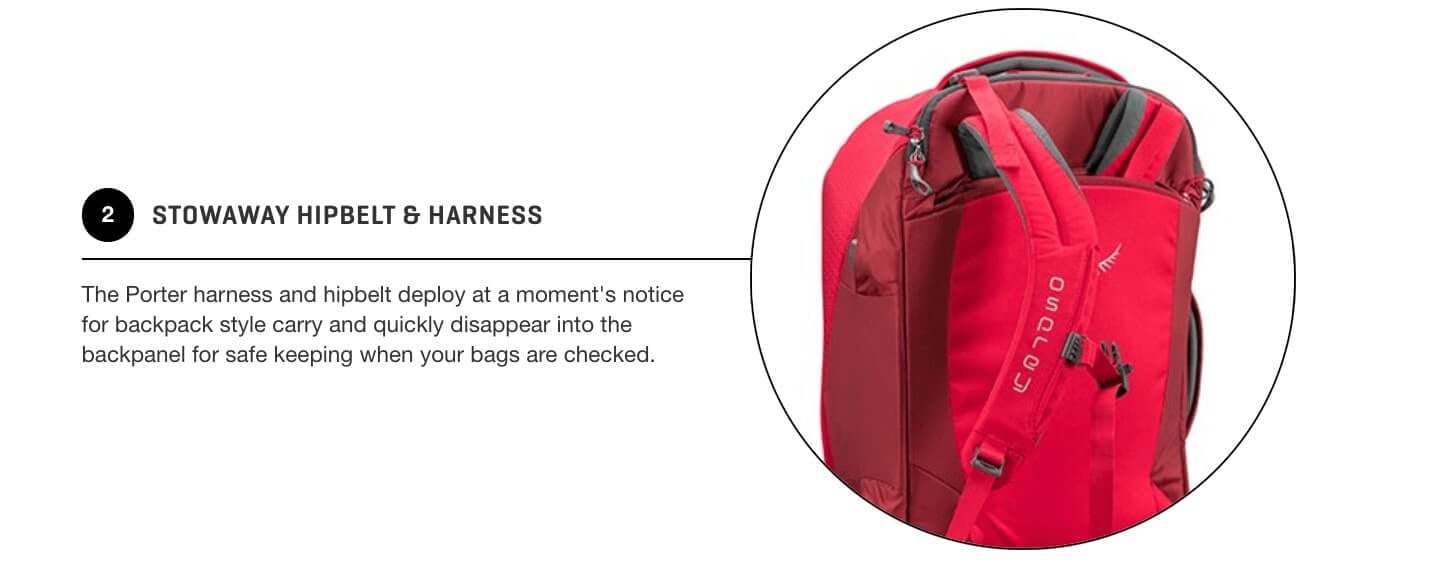 Yet again, this bag is more of a duffel bag than an actual backpack, and when you use this feature, you'll know exactly what we mean.
Basically, the backpack straps pop away out of sight when you are not using them so you don't have to worry about them dangling.
Top Feature – Solid Compression Straps
Compression straps are simply straps which you can fasten to "tighten" your pack and make loads more secure and compressed.
The straps on the Porter 65 are very nifty and secure the load perfectly.
Easy Access Handles
All backpacks have a top handle, but the Osprey Porter 65 also has a bottom handle, which when you are in duffel-bag-mode is super important.
This is a nice feature to have, particularly useful when you are carrying the pack up stairs or something. The guy in the image looks a bit like he is playing an accordion doesn't he?
Front Zippered Pockets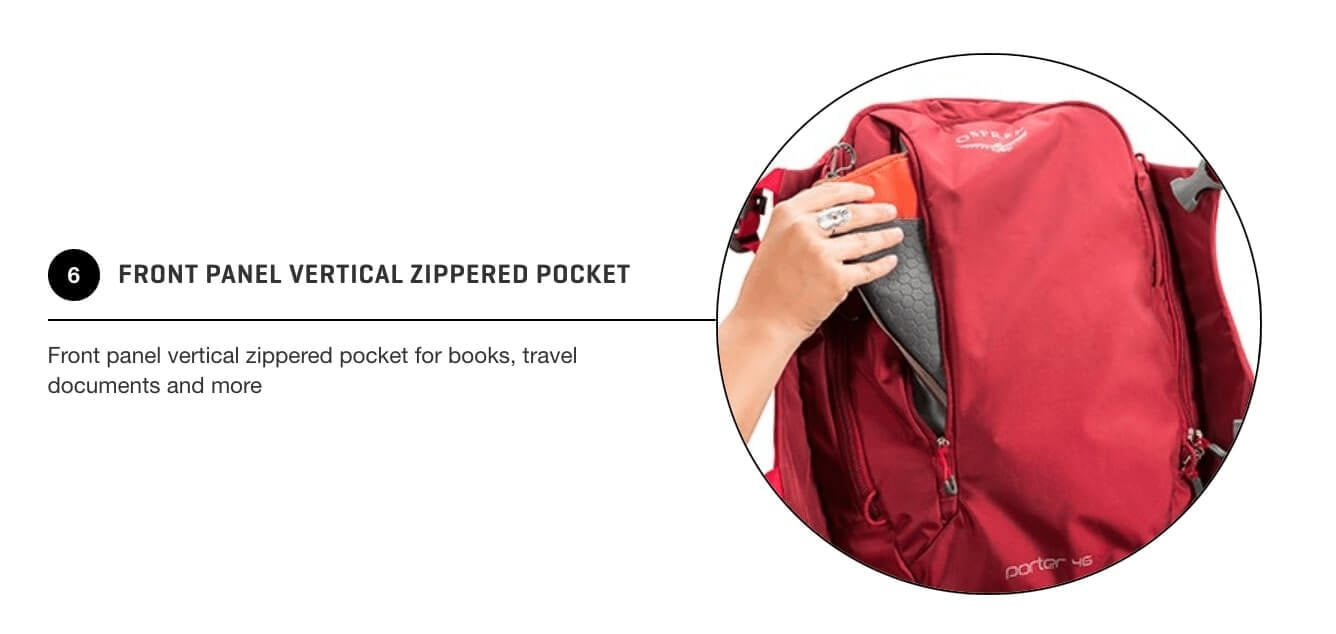 Quick Access Top Pocket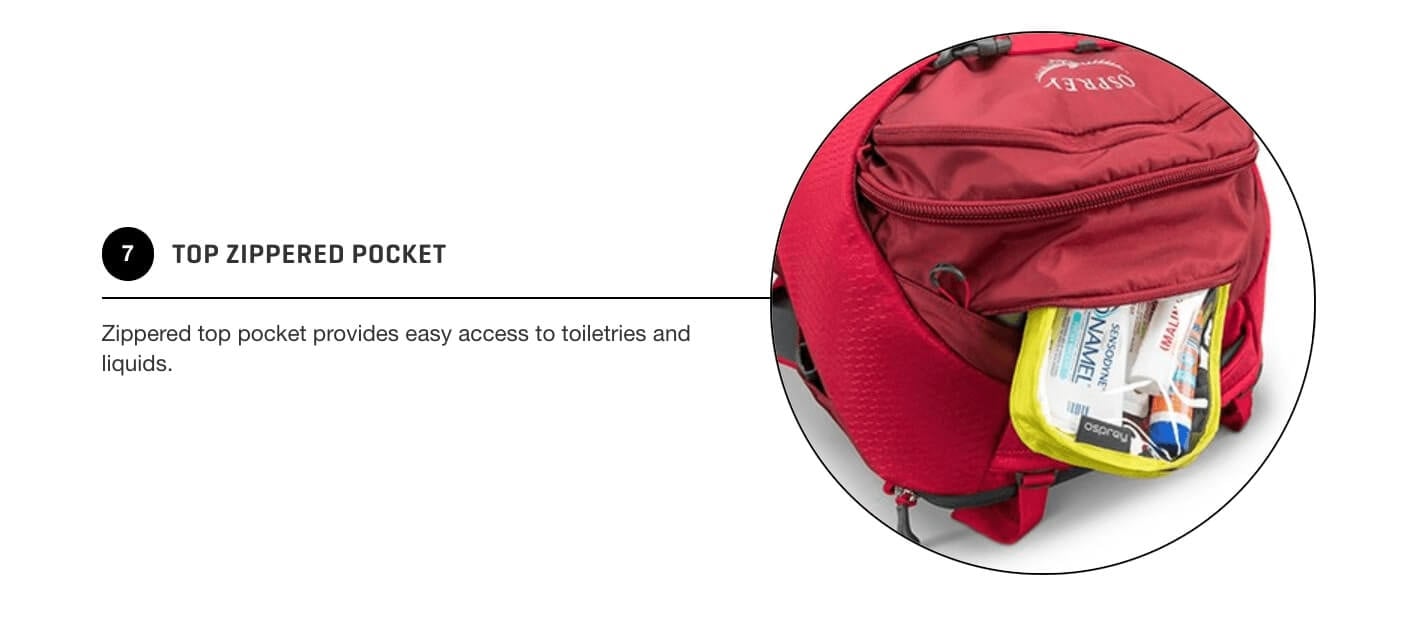 This is common in basically all bags these days, but it's nice to have. It's a great area to put toiletries or even a small book.
The best present of all… is CONVENIENCE!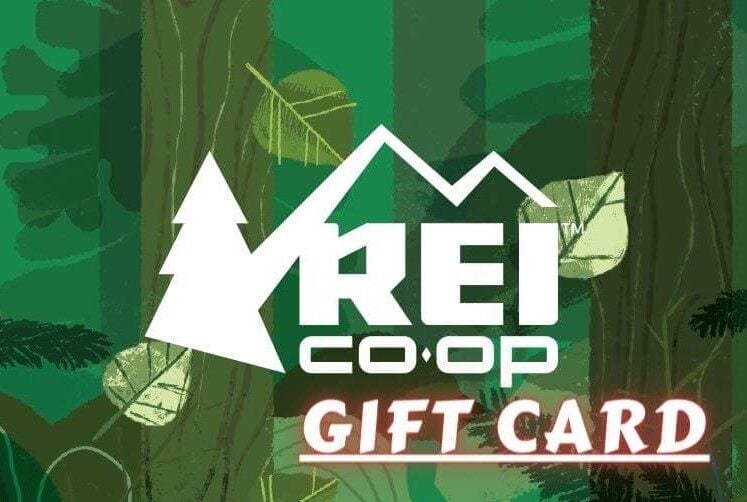 Now, you could spend a fat chunk of $$$ on the WRONG present for someone. Wrong size hiking boots, wrong fit backpack, wrong shape sleeping bag… As any adventurer will tell you, gear is a personal choice.
So give the adventurer in your life the gift of convenience: buy them an REI Co-op gift card! REI is The Broke Backpacker's retailer of choice for ALL things outdoors, and an REI gift card is the perfect present you can buy from them. And then you won't have to keep the receipt. 😉
Buy on REI!
Is The Osprey Porter 65 the Right Size For You?
If you have traveled before, you should be able to easily gauge whether or not a 65L is the right size for you.
If this is your first bag, and you are unsure, you need to ask yourself a few questions, such as…
Where will you be traveling?
What sort of clothes will you be needing?
How long will you be traveling?
Do you prefer the idea of traveling light and free – or heavy and prepared?
Do you plan to camp/hike/hitch?
Does carry-on vs check-in matter to you?
Put it like this, 65 Litre is the bag storage I take on long backpacking trips of several months. I took 65 litres to South America and did 6 months out of it.
It is way too big to take into the cabin as carry-on and way too big for a weekend break or a short trip. If you like the sound of this pack, but want something smaller then rejoice, Osprey also make the Porter in 45 litre and 30 litre versions.
However, personally I feel they missed a trick here. Basically, 30 litres is a roomy day pack/overnight bag but that's it. On the other hand, 45 litres will last you a week (or minimal packers longer) but is still too big to take into the cabin a carry on most of the time (if you are lucky, you may be able to bluff it in). Therefore I think a 40 litre, carry-on friendly version may have been a great innovation.
Osprey Porter Comfort
This bag is not the most comfortable backpack to carry. The load weight is all borne by your back, where gravity is at its most brutal. If you carry this as a backpack you will kind of resemble an Uber-eats driver with a "box" on your back and you will feel every pound you pack.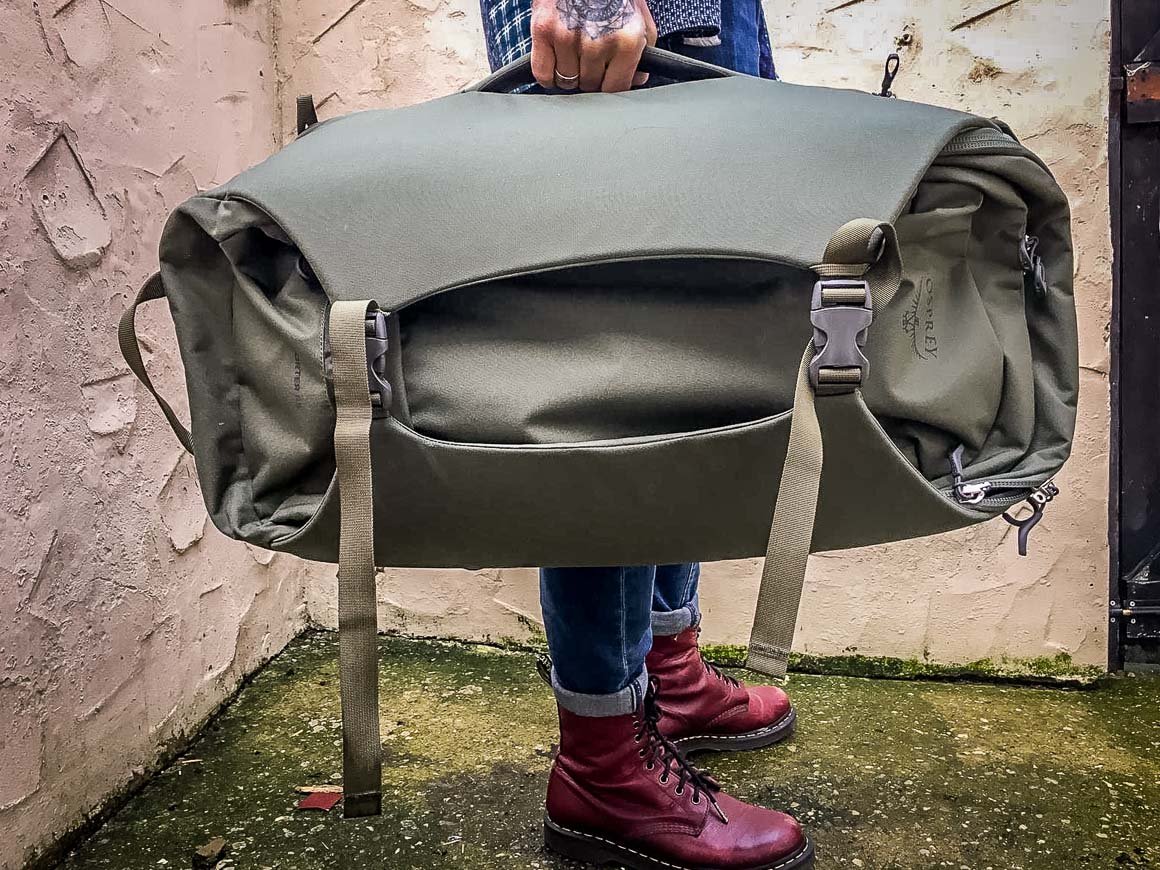 This bag does well for short spurts, but I would hate to carry it up a hill or for 30 minutes or more.
That isn't a criticism of the bags design or Osprey's building skills, it is simply a reflection of the bag's purpose. If you want a comfortable backpack, then you really need to go for the hiking type or a more traditional backpack.
What Backpacks Are Similar To The Osprey Porter 65?
Maybe you kinda like the sound of the Proter 65 but ain't quite sold yet. Fair enough. In that case, let's take a lil looksee at some similar packs on the market that you may like.
Another innovative and unique hybrid backpack is the Osprey Sojourn 65.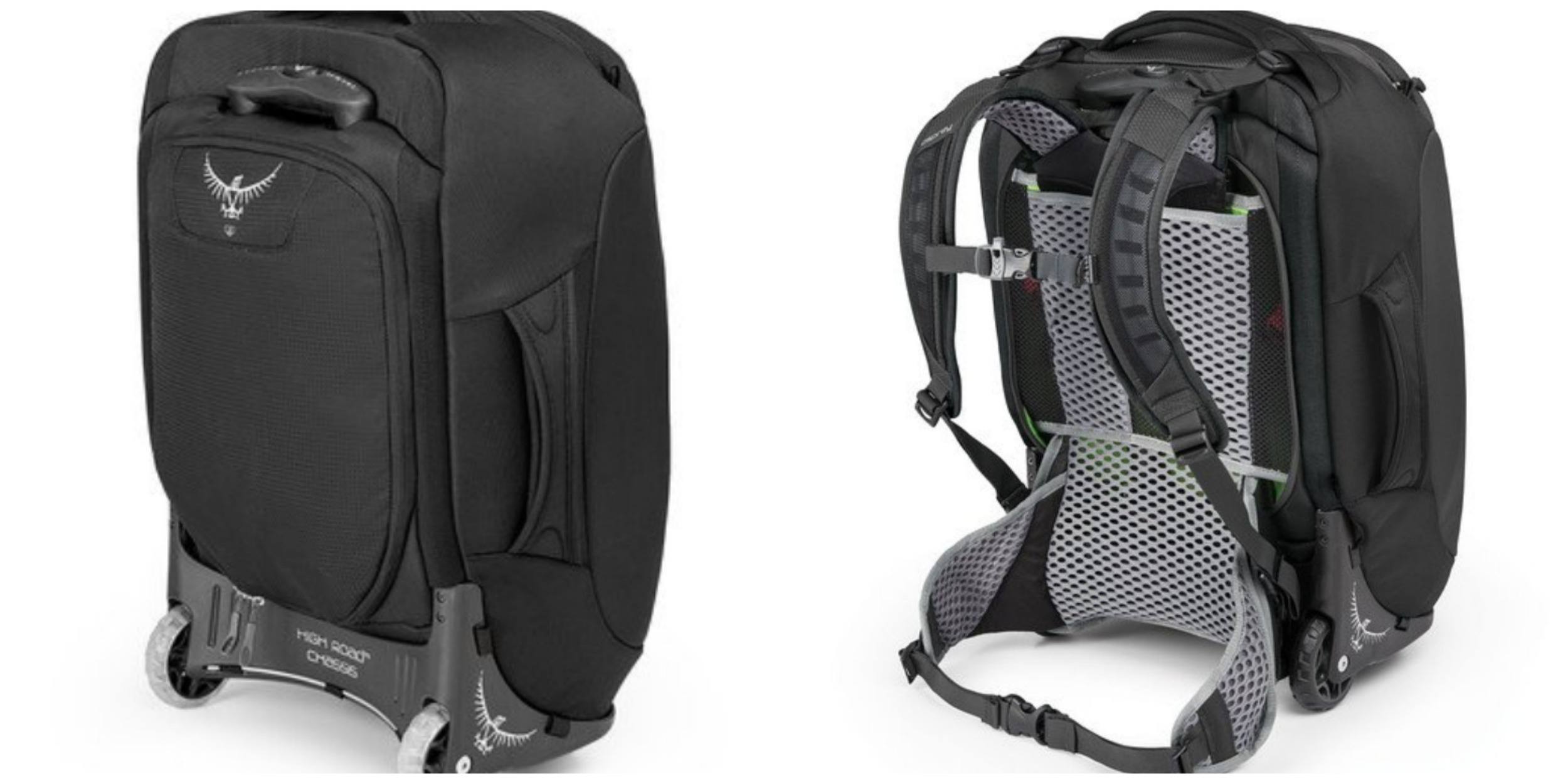 Enormous and versatile, the Osprey Sojourn 65 is a fusion between a backpack and a suitcase (as to where the Porter is a fusion between a backpack and a duffel bag). Basically, is has wheels and trolley handles so you can pull it behind you like a carry on. I have a relative who uses this one as she has some spinal issues, so cannot carry a backpack for long distances.
We typically recommend the Osprey Sojourn 65 for a certain type of traveler. It does have shoulder and hip straps for ease of carry.
Osprey Porter 46 vs AER Travel Pack 3 vs Tortuga Outbreaker
There is a similar pack on the market which you may wish to meet. The AER Travel Pack 3 is another pack we have taste-tested extensively and one which we highly rate. It is less like a duffle bag than the Porter and more akin to a regular backpack!
Both the Osprey Porter Series, the AER Travel Pack 3 and the Tortuga Outbreaker are designed for efficiency and organization. If you are a Digital Nomad, travel with a laptop, or a bunch of tech gear – one of these three bags is going to be your pick.
Personally, I give the edge to Osprey because I prefer the aesthetic, it comes with the guarantee and Osprey is a more solid brand.
Is the Osprey Porter 65 waterproof?
No it is not waterproof.
Most Osprey backpacks are water resistant, but they are not fully waterproof. However, other Osprey backpacks do come with a rain-cover – this one does not.
Also, my gut-feeling is that the water resistance of the canvas material on this one is also less reliable than the water resistance on other Osprey packs. This ba is simply not designed for hiking, camping or for prolonged exposure to the elements.
If you are looking for a bag that won't get wet – check out our epic review of the best waterproof bags.
Con #1 – Not suitable for hiking
I really did deliberate over whether to put this in a list of con's because it isn't a failing of the pack as such as the whole damned point of it!
Con #2 – Duffel Shoulder Strap not included
So let me get this straight – you design a duffel bag to act like a backpack, but you don't include one of the most important features of a duffel bag has – a shoulder strap?
I'm guessing they left it out because there are already kind of a lot of dangely strap type things attached to the Porter 65 and I suppose it was too much to find a neart, hidey hole for this one. However with that accounted for, the Osprey Porter 65's lack of a duffel, shoulder strap still feels like a glaring omission if not something of an outright achilles heel. Carrying the bag as a duffel, using only the handles is simply not suitable for going long distances (and getting into the check-in desk can feel like a long distance in some airports). Shoulder straps are good, we love shoulder straps.
Con #3 – It Feels Heavy
When you wear the Osprey Porter 65 as backpack, you feel every pound of the weight. Even though there is a hip-belt and sternum straps, there is no getting away from the fact the bag feels heavy. This is simply because the design of the bag means you are essentially wearing it like a Deliveroo or Uber-eats driver wears their box – all the mass is going outwards, away from your body.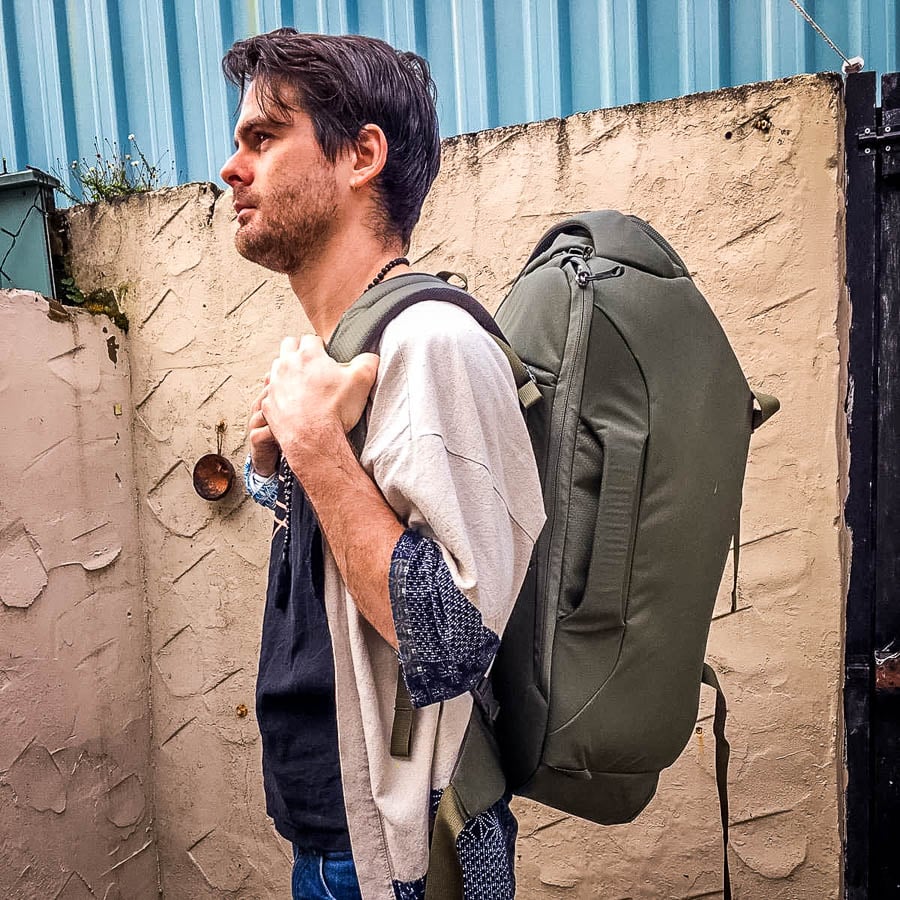 This means you feel the full force of gravity. More traditional backpacks (designed for hiking) are designed to help spread the weight over your body.

Our GREATEST Travel Secrets…
Pop your email here & get the original Broke Backpacker Bible for FREE.
Final Thoughts on the Osprey Porter 65
Well that's it folks. Thank you very much for reading this review, I do hope you found it helpful. Whether you choose to take the Porter on your next trip or not, I hope it's a good one.
What is our final score for the Osprey Porter 65? We give it a rating of 4.4 out 5 stars!

---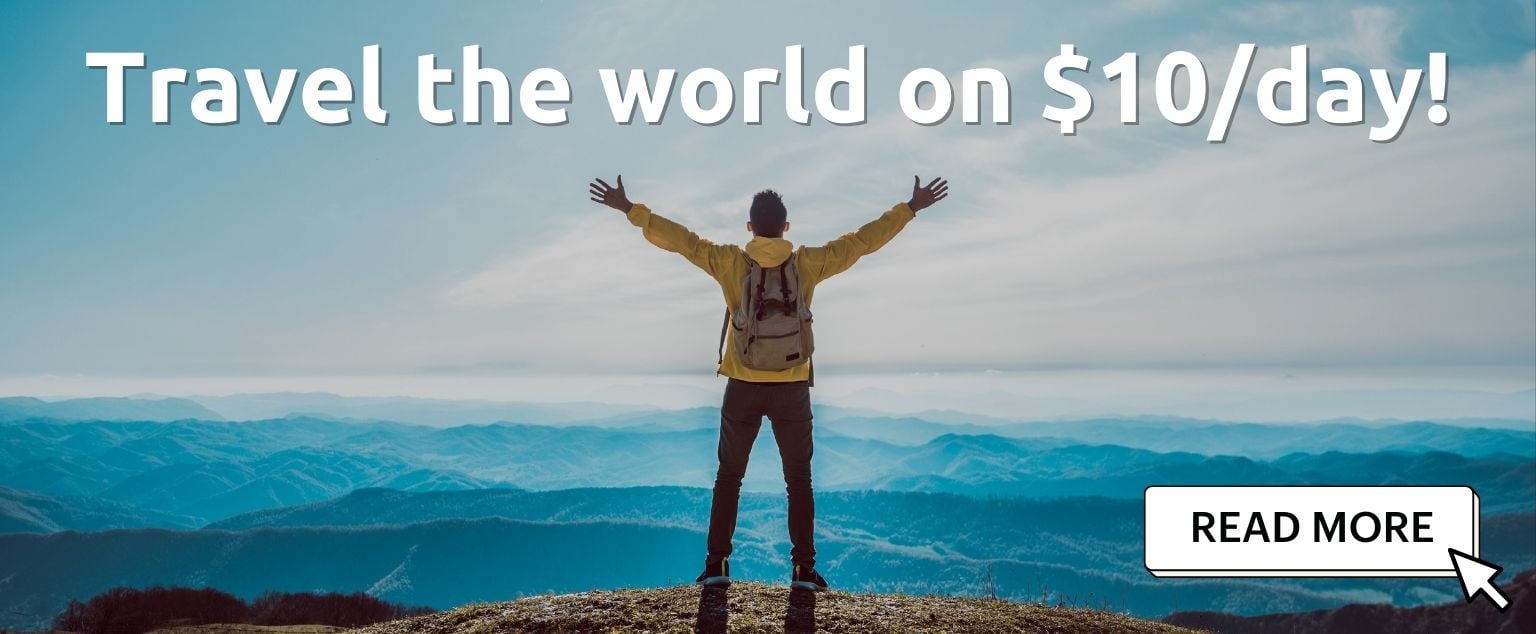 And for transparency's sake, please know that some of the links in our content are affiliate links. That means that if you book your accommodation, buy your gear, or sort your insurance through our link, we earn a small commission (at no extra cost to you). That said, we only link to the gear we trust and never recommend services we don't believe are up to scratch. Again, thank you!