Go hard, or go home; that's my travel motto, and why the Osprey Ariel 65 Liter hiking backpack is one of my favorite hiking backpacks for all my rugged travel adventures.
This is Osprey's most heavy-duty woman-specific hiking backpack, and it has accompanied me on multi-day hikes all over the world: from the Arizona deserts to African savannahs and the Himalayas in Nepal.
While I love to travel light when I can, often times my activity level and length of travel doesn't allow me to. For example, I just traveled to India, exploring cities and practicing yoga for a month, then completed a multi-week trek in the Himalayas in the early spring, and ended my trip in humid Thailand!
I need a bag that allows me to trek for multiple weeks, and lug around my hiking, diving, and yoga gear. I've used this bag in the rain, shine, humidity, and even snow, and it never fails to hold up. Plus, it's one of the most comfortable bags I've ever owned.
Premium backpacks aren't cheap, and if you want to buy a versatile backpack that can accompany you on all of your adventures, I highly suggest you buy a rugged, high-quality backpack that will last you years of wear and tear.
That's why I'm putting together this Osprey Ariel 65 review for you.
Whether you are traveling, hiking or camping, Osprey supplies it all when it comes to the best backpacks for hiking.
By the end of this review, you'll know everything there is to know about the Osprey Ariel 65, and most importantly, you'll know whether this is the right backpack to invest in for your next backpacking trip or around the world adventure!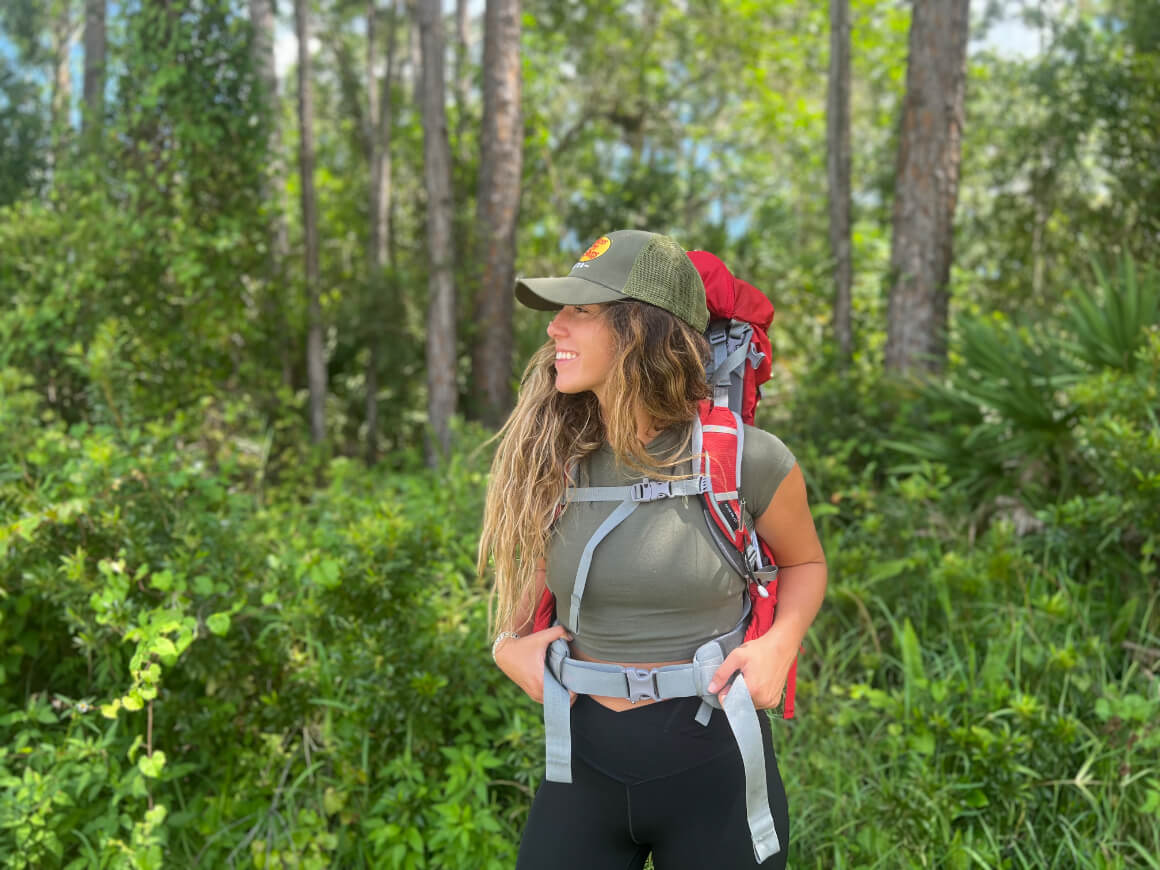 Quick Answers:
The Osprey Ariel 65 is perfect for you if you are a traveler who likes to hike and camp for 3-10 days.
The Osprey Ariel 65 is not the cheapest or most expensive options because of its high-quality and durable build.
Osprey's lifetime warranty makes the Ariel 65 AG a no-brainer.
Winter is coming… WARM UP!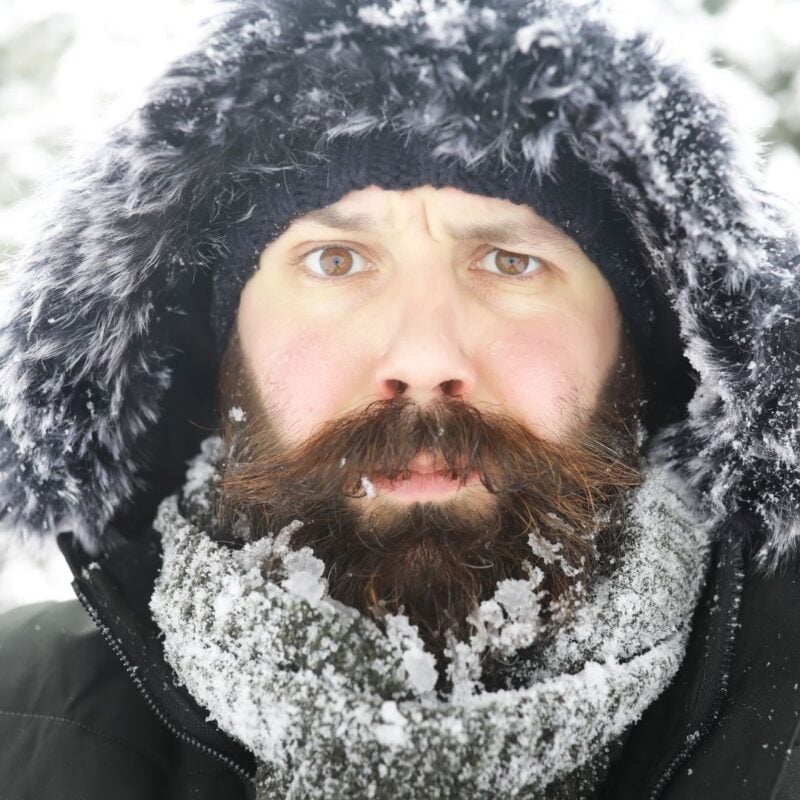 Get up to 50% OFF when shopping gear for the winter on REI.
Warm up for the holidays and SAVE on outdoor gifts all the way through Dec 18!
View on REI
Is the Osprey Ariel 65 the perfect backpack for you?
There are hundreds of backpack choices out there, so why choose the Osprey Ariel AG 65?
After over a year of non-stop travel of using this pack on my own travels, I can confidently say that for the price, it's one of the best heavy duty backpacks out there. This is one of the best backpacks for long-term travelers and trekkers alike.
Let's jump into our Ariel 65 review to see if this is the backpack for you!
Editor's Note: Looking for an alternative backpack for women who want a backpack with wheels? Check out our review of Osprey's Sojourn Backpack!
The Osprey Ariel 65 is NOT for you if…
You are a minimalist and only travel with a carry-on.
You have no plans to use this bag for hiking/trekking.
You pack and hike light.
If you are looking for a backpack built for travel, check out our guide to the best travel specific backpacks.
Ultimately, if you are mostly spending more time in cities (and not in nature), this is not the travel backpack for you. The Osprey Ariel 65 is built to handle heavy loads for long periods of time, so if you are packing a ton of camping, travel, and electronic gear, this backpack will be a good fit.
If you plan to pack light, check out our review of the best travel backpacks above, as well as our review on the best daypacks.
The Osprey Ariel 65 IS PERFECT for you if…
You are a world traveler who wants to travel with a lot of gear.
You don't mind checking your bag on flights.
You want the best heavy duty hiking backpack on the market.
Overall, you should get the Osprey Ariel 65 if you are traveling the world, and hike, camp, and trek often. This backpack will be a great fit if you are looking for a nearly indestructible backpack that can carry lots of gear.
And while it may not be a cheap bag, the Osprey Ariel 65 is one of the best-valued bags for what it offers.
Its quality is unmatched and the Osprey Ariel 65 will last you for years to come.
Osprey Ariel 65 Key Attributes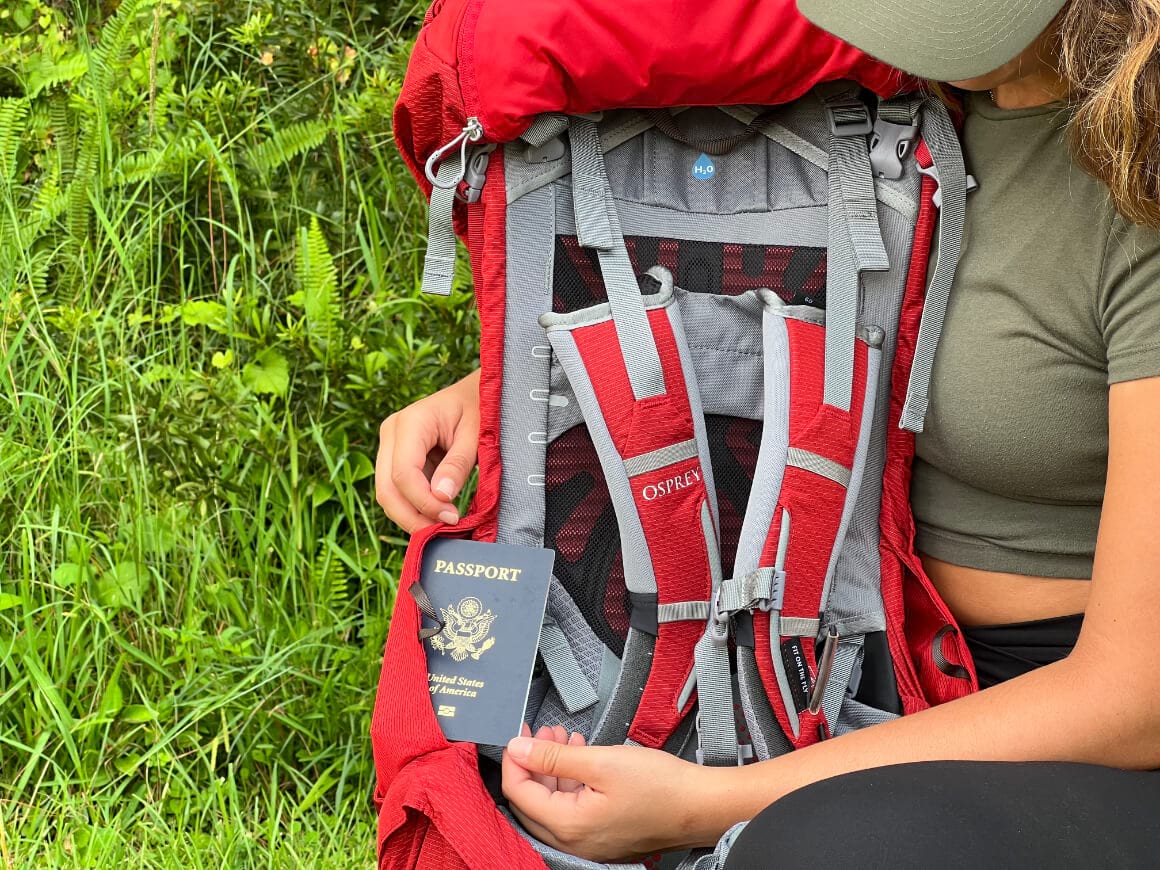 Osprey is one of the best-known producers of backpacks in the world, and they have built a great reputation for delivering quality products.
This model is their high-quality technical backpacking pack. It has been designed and engineered to handle various conditions for thru-hikes and alpine expeditions.
This Osprey Ariel pack combines their Anti-Gravity™ technology with a customizable fit and innovative features, and it's built to carry heavy loads for a week or more (food, gear, etc.) and can carry up to 60 pounds!
Osprey Ariel 65 Warranty (The awesome 'All Mighty Guarantee')
One of the best parts about Osprey's products is their lifetime warranty (dubbed the All Mighty Guarantee!).
Ultimately, the All Mighty Guarantee is a lifetime warranty, so no matter when you bought your bag, you can mail it to Osprey and they will fix any problems free of charge. You just have to pay the shipping cost.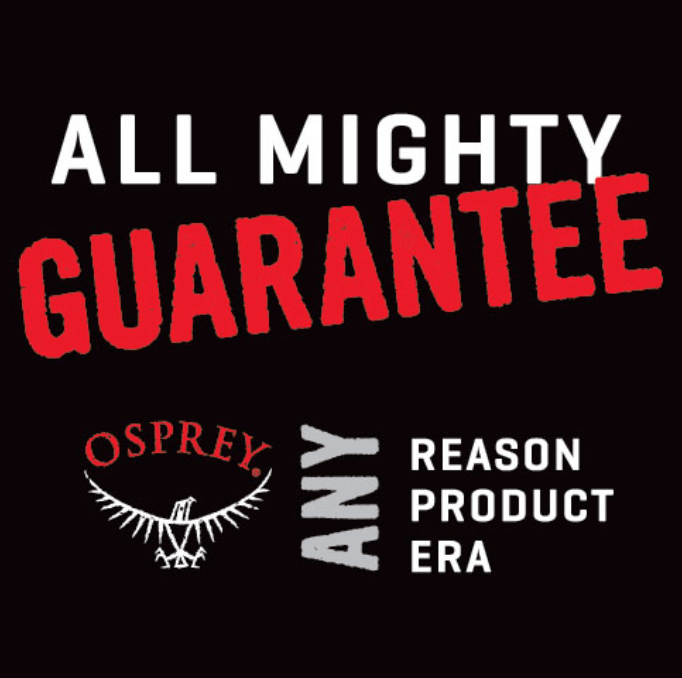 This warranty is great when you spend years trekking through rough conditions and traveling through countless airports! Your backpack is going to need some type of repair eventually!
Because of this, a lifetime warranty for your backpack is one of the most valuable things you can have, and this is a testament to Osprey's high-quality products. Of course, Osprey Ariel backpacks are covered by this.
Osprey Ariel 65 Sizes
Women's XS: 3600 IN3 / 59 L
Women's S: 3783 IN3 / 62 L
Women's M: 3967 IN3 / 65 L
Women's L: 4150 IN3 / 68 L
Osprey Ariel 65 Dimensions
Women's XS: 29.53H X 15.35W X 12.6D IN.
Women's S: 31.5H X 15.35W X 12.6D IN
Women's M: 33.46H X 15.35W X 12.6D IN.
Women's L: H X 15.35W X 12.6D IN.
Osprey Ariel 65 Weight (heavy duty pack for your gear)
This bag is built to handle heavy loads, which makes it one of Osprey's heaviest packs. Below is the weight:
The Women's XS weighs 4.856 LBS.
The Women's S weighs 4.905 LBS
The Women's M weighs 4.954 LBS.
The Women's L weighs 5.004 LBS.
In the backpacking world, this bag is pretty heavy, and probably the biggest disadvantage of the Ariel 65. That said, over the course of years, this backpack will support any of the heavy gear you bring on the trails or on your next trip.
This backpack is built to hold 35-60 pounds (15-27 KG) on your back comfortably.
Osprey Ariel 65 Size Guide
To get the perfect backpack size, Osprey recommends you measure your torso to find the backpack that best fits your body.
To do this, just follow a couple of quick steps in the picture below.

Osprey Ariel 65 Women's Specific Backpack:
This is a women's specific backpack! This means that the backpack was built and designed with women's specific construction. To design this pack, Osprey's female product managers actually went out in the field to test its fit and function. Having said that, be sure to try the men's bag out and actually see which fits better, equally, if any guys find the Osprey 65 Ariel fits their shape then go for it!
More information on Osprey's sizing charts can be found on their website.
Osprey Ariel 65 Ultimate Comfort
The Osprey Ariel 65 is honestly one of the most comfortable bags I've ever owned, especially when I need to hike with a bunch of gear. The IsoForm5 harness and CM™ hipbelt provide custom fit and comfort for especially heavy loads and long miles. Both components are interchangeable to provide a truly custom fit.
All Osprey hipbelts have custom heat molding and interchangeable sizes for a precise, personalized fit too!
Osprey Ariel 65 Suspension System
Osprey's suspension system is great for back support and additional comfort.
The Aether (men's version) and Ariel (women's version) AG™ features the Anti-Gravity Suspension with a tensioned, full peripheral frame to comfortably transfer the heavy pack load.
The back panel of the Osprey Ariel is suspended top to bottom with mesh that wraps around the shoulders, back, and hips for utmost comfort.
The ISOFORM5 ANTI-GRAVITY™ mesh harness is interchangeable, like the hip belt for a personalized fit too. You can adjust the harness depending on your load as well!
The sternum strap is also adjustable and comes with a safety whistle.
Best Features on the Osprey Ariel 65
Below I have highlighted the best features included on the Osprey Ariel 65!
Additional Main Compartment Access
This is extremely important for a backpack you will use to travel! Most backpacks in this category are top load only bags, meaning you have to pack/unpack everything from the top.
The Ariel 65 allows additional main compartment access through multiple access points. Firstly, you have the top. Then there's the bottom compartment with a (removable) sleeping bag compartment that grants access to the main area.
There is also a large, front J-zip access to the main compartment, which is quite useful when you are traveling.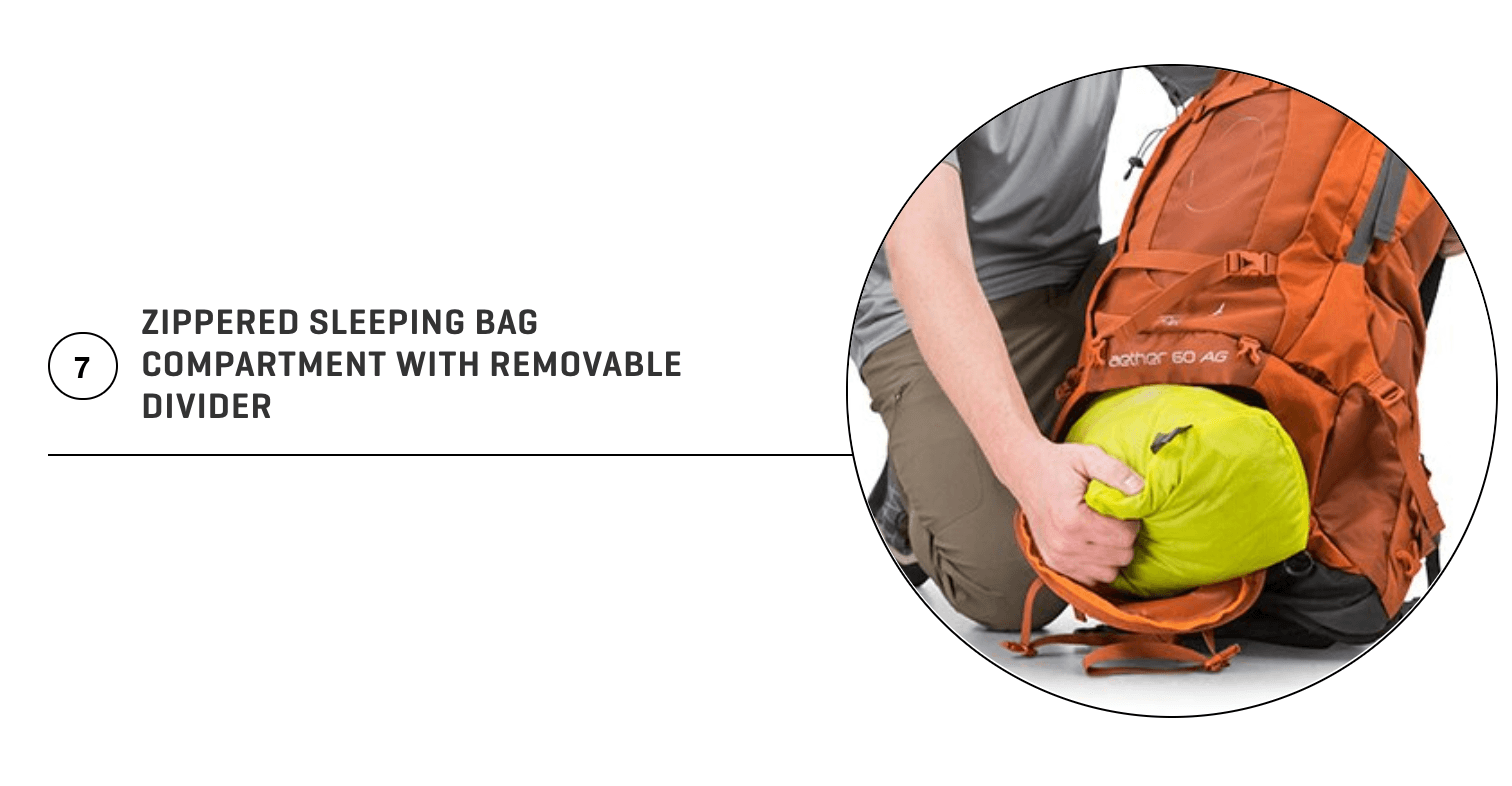 Lower Inside-Out™ Compression straps
For some this is a drawback, as the compression straps can be a bit complicated; however, I actually think the elaborate number of straps is extremely useful if you are carrying heavy loads. This way you make sure the weight carries as close to your frame for utmost comfort.
However, if you are using this bag for fast and light hiking or weekend trips, then yes the straps are going to get annoying.
Internal Hydration Reservoir Sleeve
This is pretty standard for the best hiking backpacks. This sleeve is meant to hold your water reservoir.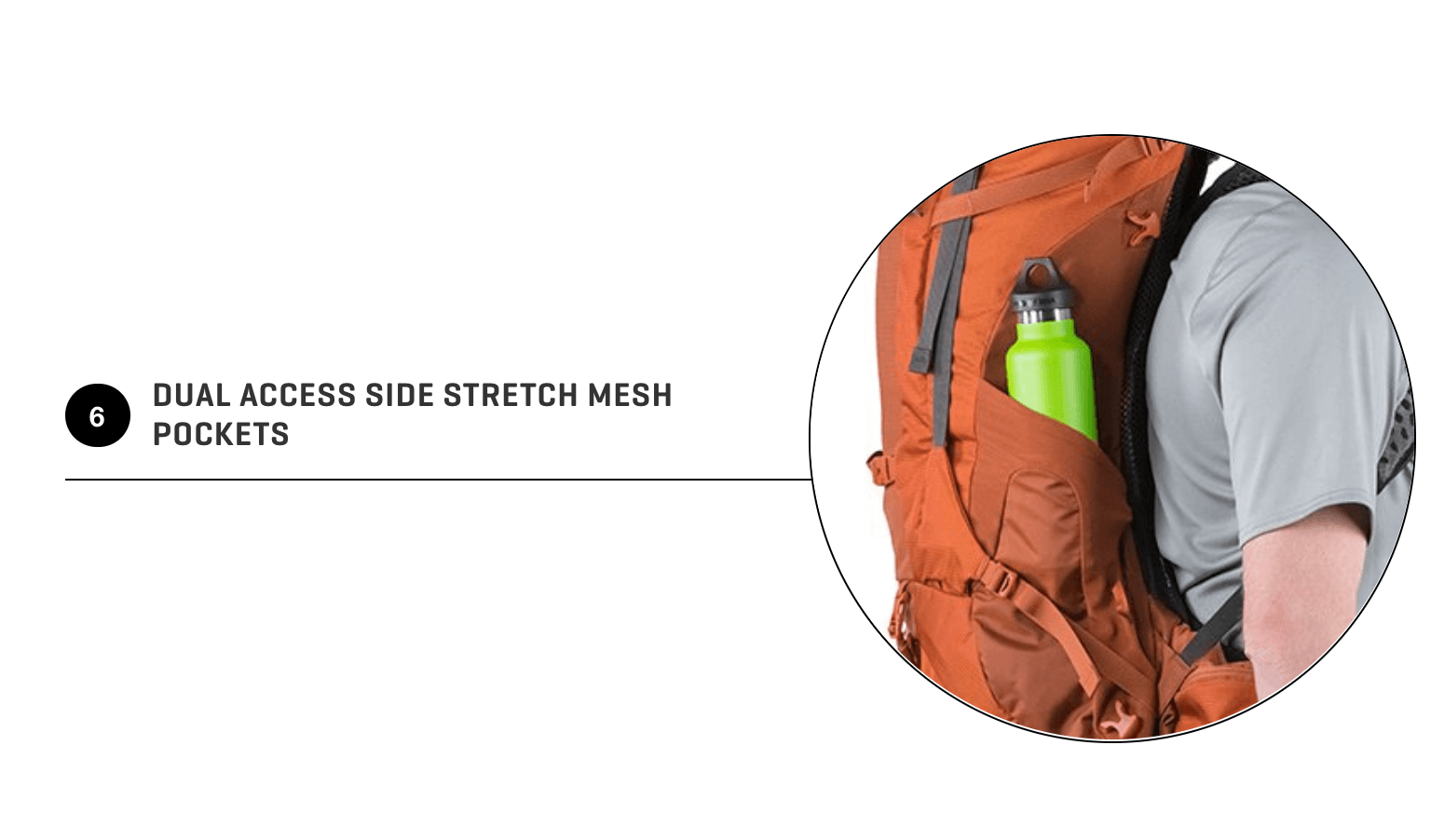 Dual Water-bottle holders on the Osprey Ariel 65
This backpack comes with two water bottle holders. They're both quite sturdy and have two access points.
I have found that depending on the size of my water bottle both access points can be useful, and I do not have a problem accessing my water while hiking without having to remove my pack!
Convertible Top-Lid Pack
A removable lid that doubles as a lumbar daypack makes the Ariel well suited for backpacking trips that offer layover days, side trips, or trips into town.
However, I have to admit, the lumbar daypack is a tad dorky. I haven't actually found myself using it as a daypack, but the pocket itself is useful on the trail and while I'm traveling. Moreover, there is an integrated FlapJacket™ cover for lidless use, so you can take the top lid off to cut weight.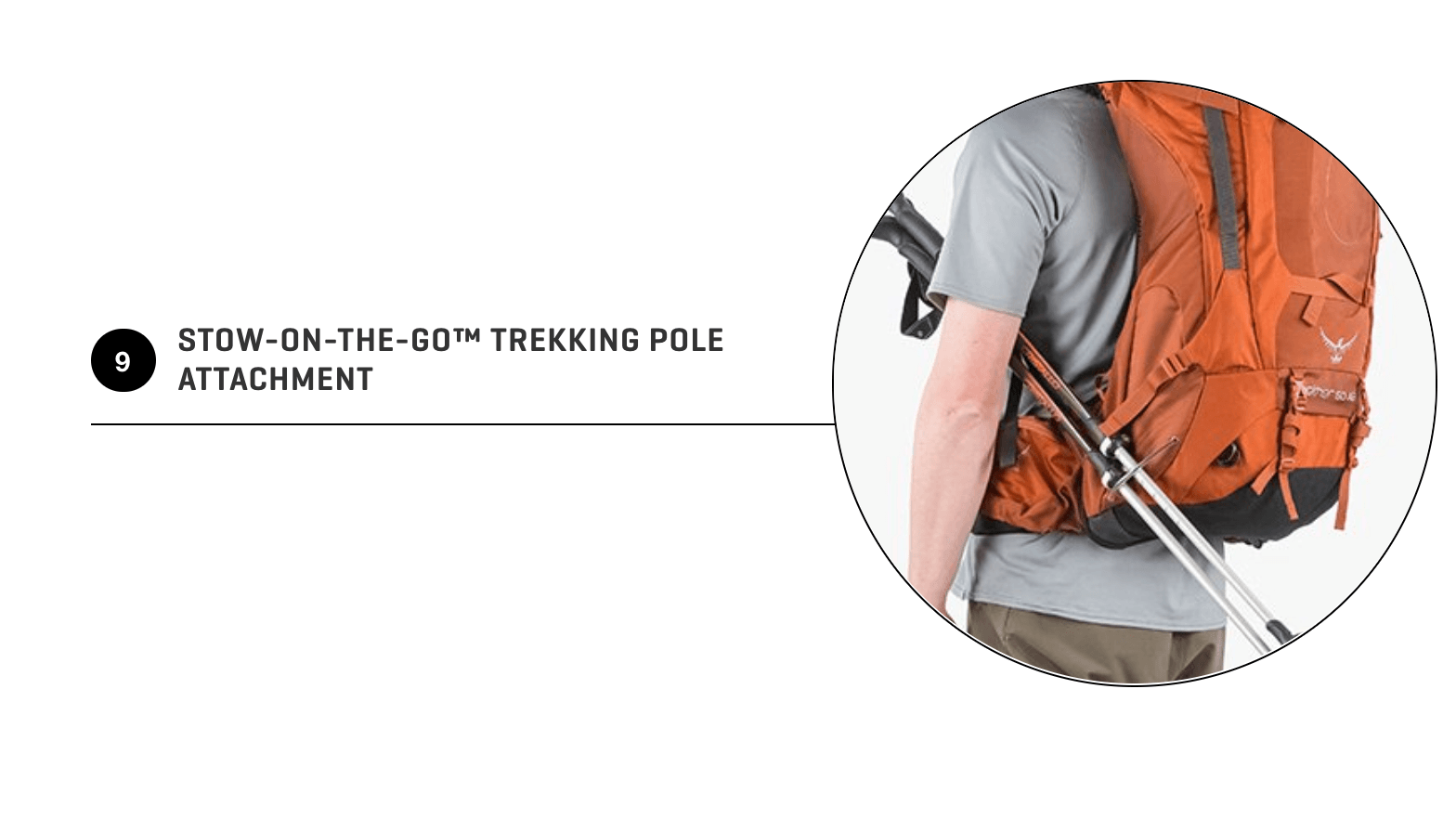 On-the-Go Trekking Pole Attachment
This is a great feature on the Osprey Ariel 65. I used it a lot while trekking in Nepal.
I didn't want to carry my poles the entire time, only when I was going up/down a particularly steep and slippery hill.
Easy access to my poles allowed me to grab them on-the-go without having to stop and take off my backpack.
Is the Osprey Ariel 65 waterproof?
No, the actual pack isn't waterproof, just water resistant, but you can put the rain fly on and the pack will hold up in heavy rains. I have hiked through the rain for hours with my bag, and everything stayed dry. The Osprey Ariel 65 raincover is awesome quality.
Osprey Ariel 65 as a Hiking Backpack
The Osprey Ariel 65 is originally designed for hiking. Treat it as a travel backpack secondarily to its primary function.
There is one main compartment for the Ariel 65 bag that is accessed via three different points.
Top Loading Access – good packing everything all at once. I'm am always surprised how much extra stuff I can fit in my bag when I use the top loading access. I have traveled with beach clothes, my snorkeling mask, trekking clothes and waterproof jackets, my yoga gear, and more all fitting in this bag! While out on the trails I always have plenty of space for food, water, and my gear.
Bottom Access – This compartment is used mainly to store your sleeping bag. It is technically its own compartment, but it is removable so you have access to your entire bag.
Front Access – The main compartment has more space than it looks like it would have, and the zips on the front allow great access. Older bags only opened from the top which meant that if you wanted to get something out from the bottom of the bag, you'd have to pull out everything, but this allows you to use the bag a bit more like a suitcase.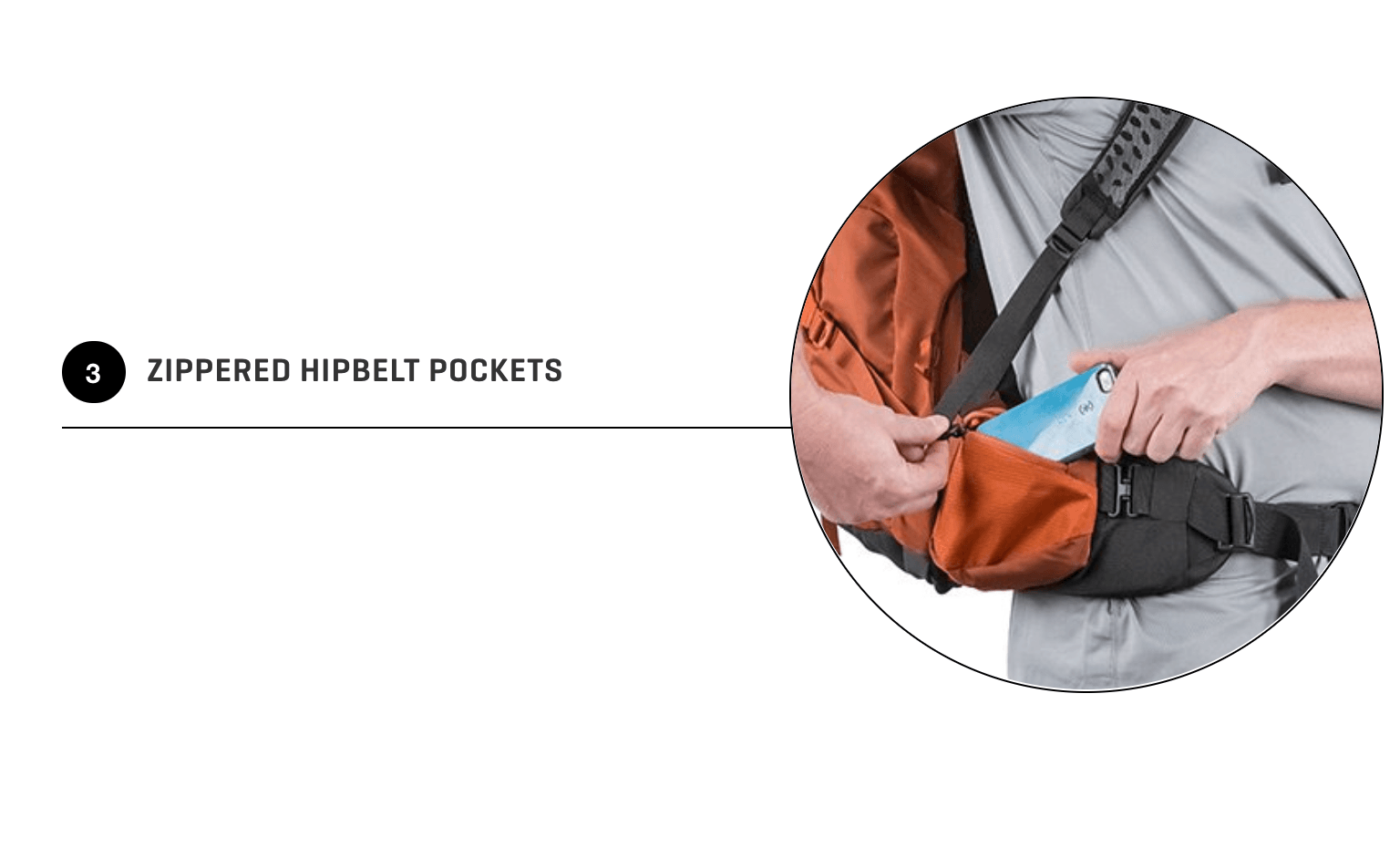 Other Osprey Pockets
Top Lid Compartment – I keep things I want easy access to in this pocket, like my camera. It's extremely roomy. I can even fit an extra pair of shoes here when I am traveling.
Front Mesh Compartment – This pocket is awesome for storing an extra layer out on the trails or keeping your wet clothes away from the rest of your gear.
Hipbelt Compartments – There are two hip belt compartments on each side. They hold my phone, keys, and snacks well.
As we have already discussed, what really makes this backpack a great hiking backpack is its cutting-edge suspension system and harness and compression straps. The suspension system is a tad large and bulky, but it is extremely comfortable and built for women to be able to carry a heavy backpack comfortably.
The compression straps are there to make sure the weight sits center and close to your back. This helps with stability!
Osprey Ariel 65 Rain Cover (For Hiking Adventurers!)
The Osprey Ariel 65 has a rain cover that is available for any Osprey bags depending on the size. This is definitely worth investing in to protect your bag from water/rain.
Unfortunately, you have to buy a rain cover for the Ariel 65. Other Osprey bags are starting to come out with integrated rain covers though.
The best present of all… is CONVENIENCE!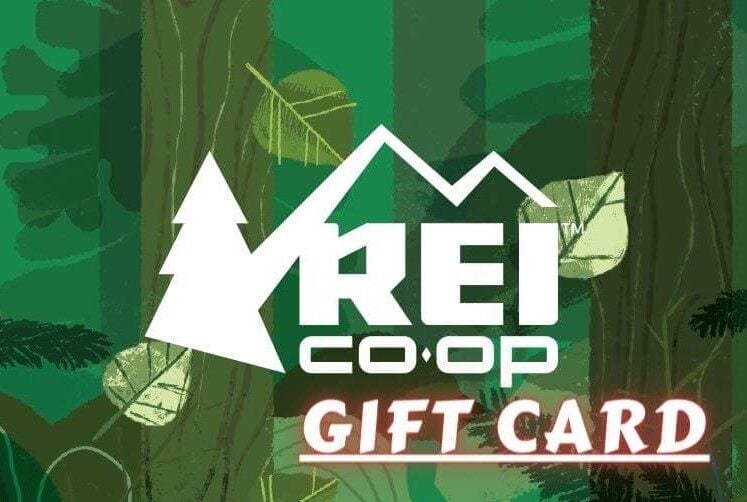 Now, you could spend a fat chunk of $$$ on the WRONG present for someone. Wrong size hiking boots, wrong fit backpack, wrong shape sleeping bag… As any adventurer will tell you, gear is a personal choice.
So give the adventurer in your life the gift of convenience: buy them an REI Co-op gift card! REI is The Broke Backpacker's retailer of choice for ALL things outdoors, and an REI gift card is the perfect present you can buy from them. And then you won't have to keep the receipt. 😉
Buy on REI!
Room for Improvements with the Osprey Ariel 65
Now, while the Osprey Ariel 65 is a great backpack, it is not without its flaws, and a few of them are worth mentioning.
Flaw #1 – Lack of internal organization
If you are using this bag primarily for traveling, you may wish there were a bit more compartments to keep your things organized, but remember, this bag was built for technical hiking first.
Luckily, there are multiple access points to the main compartment, which makes this bag better for travel than some of its competitors.
Flaw #2 – Heavy!
To be honest, heaviness and durability usually go hand-in-hand. This bag is meant to carry 60 pounds comfortably. That's a lot of weight, women! This means, however, that at about 5 pounds this is one of the heaviest bags, and it doesn't make sense for anyone traveling or hiking light.
Best Applications for the Osprey Ariel 65
Due to the technical features and the sturdy design, this backpack to be best suited for weeklong + trips in the backcountry, and long travel journeys where you will be encountering a variety of terrains and activities.
I have found this backpack is best used when you are packing a good amount of gear. Any woman seeking comfort for loads exceeding 30+ pounds will like this backpack. Plus, the multiple access points and rugged suspension system make this backpack more than capable of handling varying conditions.
Is Osprey Ariel 65 the Best Backpack for Travelers who Hike?
The Ariel includes standard features and thoughtful details I expect of any pack, like sleeping pad straps, hip belt pockets, exterior and interior compression straps to distribute weight, and additional zippered access points to the main compartment for ease of use.
Other features include the hydration sleeve, ice-tool loops, quick access to trekking poles, and two mesh water bottle pockets. I'm a huge fan of the Anti-Gravity suspension system and mesh back panel, which makes your load easier to carry.
The 'best' backpack will completely depend on you and your specific travel needs and style. There is no single backpack that is universally the best.
So to give more perspective, we compare the Osprey Ariel 65 with some of the other top backpacks on the market.
Osprey Ariel 65 vs Aura 65
The Osprey Aura 65 and equally, if not more impressive. I haven't used this bag yet, but I am definitely attracted to its weight and simplicity. It's much less bulky than the Ariel 65, but the Ariel 65 is specifically designed for carrying very heavy loads, while Aura AG 65 performs great for any outdoor activity.
Both backpacks are supported by the anti-gravity suspension system, which is the latest suspension technology of Osprey, but the mesh material is different on the Aura 65 versus Ariel. The ventilation (air-flow) on the Aura 65 is better. (See the photo below.)
I think the Ariel AG 65 out beats the Aura AG 65 in overall organization, which is helpful for traveling. This is mainly due to the J-Zip front access to the main compartment, which the Aura doesn't have.
Ultimately, the Ariel provides much better stabilization for heavier packs, but the Aura is better for lighter loads. If you know how much weight you plan to carry, let that be the determining factor when deciding between these packs.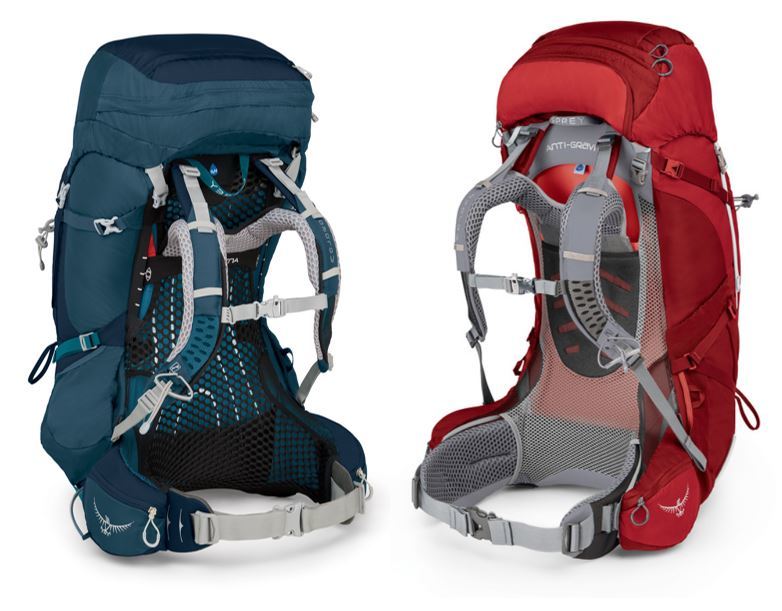 Osprey Ariel 65 vs Gregory Deva 60
The Gregory Deva, like the Osprey Ariel, shines in its ability to carry large, heavy loads with surprising comfort and stability.
My boyfriend has the male version of the Gregory Deva backpack and loves it. That said, a large determining factor of which backpack is better is simply which one fits you better.
I went to REI and tried on the Small Osprey Ariel 65 alongside the Small Gregory Deva with 30 pounds of weight inside the backpack. I could feel the weight much more in the Gregory Deva, and it was awkward just walking around the store; whereas, the Osprey Ariel 65 felt much lighter for me. This isn't necessarily the case for everyone, but for my frame it was.

Our GREATEST Travel Secrets…
Pop your email here & get the original Broke Backpacker Bible for FREE.
Final Thoughts on the Osprey Ariel 65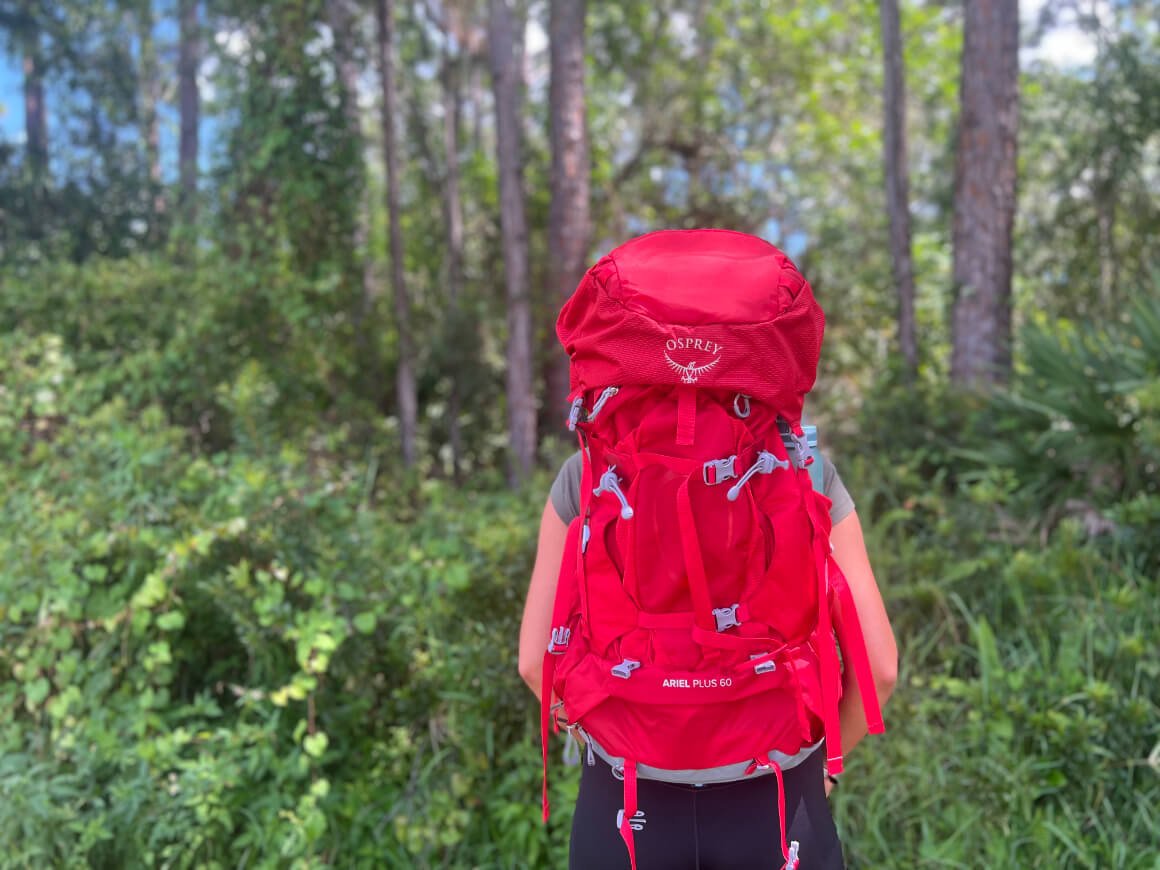 The Osprey women's Ariel 65 backpack comes stacked with features and adjustments, and it's one of the most durable backpacks on the market. Its rigid back panel and well-padded suspension system making carrying a lot of weight incredibly comfortable.
That said, this also means the backpack is heavier than other backpacks on the market, even within its class. Moreover, the Ariel Osprey can feel bulky at times, especially if the pack isn't full. If you're a minimalist traveler or have no intention of spending more than a couple days on the trail, then this may not be the best fit for you.
However, if you will be traveling for a long time, need extra space in your bag, or want something durable enough to take in the backcountry, this is the perfect bag for you.
What is our final score for the Osprey Ariel 65? We give it a rating of 4.7 out of 5 stars!

---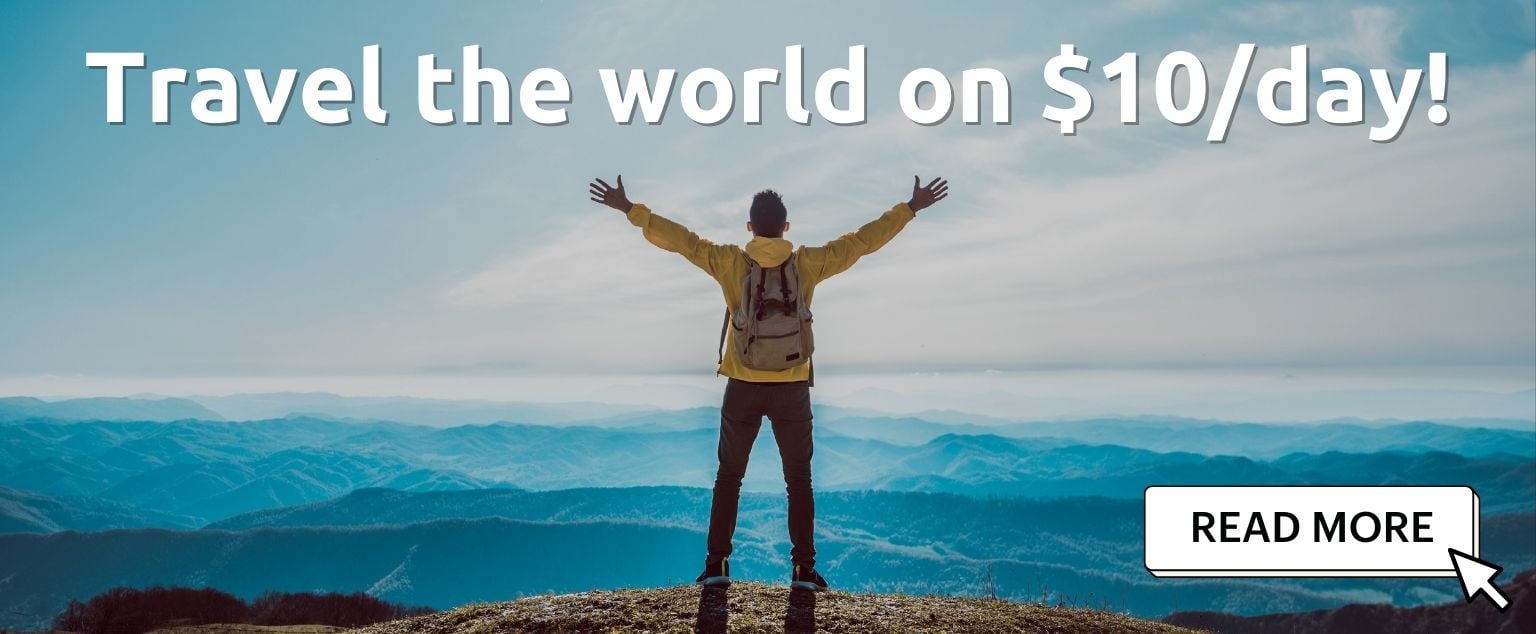 And for transparency's sake, please know that some of the links in our content are affiliate links. That means that if you book your accommodation, buy your gear, or sort your insurance through our link, we earn a small commission (at no extra cost to you). That said, we only link to the gear we trust and never recommend services we don't believe are up to scratch. Again, thank you!