Let's be honest.
When it comes to the best travel backpacks or the best hiking backpacks, there isn't much difference between them.
Sure, some are larger, some are smaller. Some are sleeker, some are better for hikes and others are better for Digital Nomads. But more over less a backpack is a backpack.
Right?
Not exactly. Meet the Osprey Sojourn 60.
In a world where most backpacks are very similar – the Osprey Sojourn 60 really stands out and is a one of a kind solution for certain people.
That's because unlike traditional backpacks, the Osprey Sojourn 60 is a backpack and a suitcase. As a full time female traveler, I've tried all types of packs, and I can confidently say that this one is my favorite.
My brutally honest Osprey Sojourn 60 review shows you the good, the bad and everything in between with this one of a kind pack.
Take a look at my Sojourn 60 review… some things will definitely surprise you.
Quick Answers – In A Hurry? Then We Got You!
The Osprey Sojourn 60 is perfect for you if you love the convenience of rolling luggage, but also want the option of a durable backpack
If rolling luggage isn't for you and you want to go smaller – try the incredible AER Travel Pack 3 instead.
The Osprey Sojourn 60 is one of the most expensive options on the market – but worth it if you are looking for ultimate convenience
Osprey's lifetime warranty makes this bag 100% risk free.
Like I said, after traveling with this backpack on wheels for a few months, I can confidently say it's one of the best travel backpacks on the market.
But this bag is not ideal for everyone. Before you read this whole review, let's make sure this bag is for you, because I only recommend the Osprey Sojourn 60 for a certain kind of traveler…
Are looking for an ultralight backpack. The wheels and overall design means it's definitely heavier than a typical bag
Are interested in having a backpack first. The Sojourn 60 is definitely best looked at as a roller FIRST and a backpack SECOND
Are not interested in using a roller (obviously)
Are doing a ton of camping, hiking or trekking (seriously, the backpack feature on the Osprey Sojourn is only meant for use every now and then)
Are a man looking for a super-manly pack (this is definitely more popularly used as a women's travel bag)
Want a carry on. This is way to big and will be checked. Read this if you want a great carry on travel bag
Those few points aside, the Osprey Sojourn 60 is truly magnificent!
Ultimately, the Osprey Sojourn 60 is a big bag that can carry a ton of stuff and is great for a woman who wants to pack to her hearts content without having to carry that load on her shoulders (but also having the option!).
This is why the Osprey Sojourn 60 is my highest travel bag recommendation.
It's no secret that here at the Broke Backpacker, our favorite bags are usually made by the Osprey brand. This is for a few reasons…
1. Osprey is one of the most reputable backpack companies in the world and have been making quality packs for decades
2. Osprey bags have that classic backpacker look. There are plenty of modern-looking bags, but we at the Broke Backpacker have always liked the design (and durability!) of Osprey packs
3. Osprey has the All Mighty Guarantee! Any and every Osprey pack you buy has a lifetime guarantee (pictured below). This means that even years or decades later you can ship your bag to Osprey, and they will fix any problems. You do have to pay for shipping, but Will has sent his backpacks in many times and it's always been an amazing feature.
Osprey bags are typically rich with features, and as the video shows, this bag is no exception. I particularly like that while Osprey bags are loaded with features, but they never come at the sacrifice of usability. There might be tons of pockets and zippers, but nothing too flashy. Everything serves a purpose.
Let's take a look at the some of the best (and worst) features of the Osprey Sojourn 60.
As of writing this, the Osprey Sojourn comes in three sizes…
45 liters
60 liters
80 liters
I'm 5'1 and I have only personally tested the 60L, but I can say that even if I had to go back and choose again – I'd stick to the 60. This is for a few reasons.
As rolling luggage, the 60L is a perfect size. It never feels too big or clunky, and while it's not able to be carried on any planes, it's nice to know I can fit most anything I need in it.
But, while it's still great, as a backpack I will say that the 60L can sometimes feel HUGE.
The foundation and design with the wheels is surprisingly comfortable, but it's not very compact, and the additional dimensions to accompany the wheels make the bag feel a bit daunting at times. It's never overwhelming, but it is worth noting.
If you travel light, I could see an argument to be made for the 40L (but make sure you also have a great day-bag.
As for the 80L – I could see it being efficient for travelers with a ton of stuff to pack, but as a backpack, it's going to be HUGE.
If you are under 5'4, the 60L is going to feel big, and the 80L is going to feel massive.
Personally, I say go with the 60L.
The Osprey Sojourn Weight
There's no way around it, the Osprey Sojourn is heavy. It's the tradeoff for big, sexy, durable wheels, but it's a heavy tradeoff.
45L weighs 8lbs
60L weighs 8.5lbs
80L weights 9lbs
The small differences in weight is surprising but also encouraging for anyone considering purchasing the 80L.
The Osprey Sojourn Dimensions
Compared to other bags, the Sojourn could possibly have the largest dimensions out of any bag I've seen or tried yet. This is not a problem as a suitcase/roller, but can cause obvious problems when being worn as a backpack.
45L dimensions in cm- 56h x 36w x 23d
60L dimensions in cm – 64h x 36w x 35d
80L dimensions in cm – 71h x 36w x 35d
Again, this is because of those bid ole' wheels!
If you want the perfectly sized bag, Osprey suggests measuring your torso. Doing so will enable you to find a backpack that is a perfect fit for your body.
(Click on the image below to make it bigger)
Then simply use Osprey's size chart to find a backpack that will perfectly fit your body…
I've had to use the grab handles a few times, and I'm glad they are a feature. The top handle is the same fabric that the bag is made out of, and the bottom handle is a solid plastic grip. Not a game changer, but useful every now and then.
I've had to use the grab handles a few times, and I'm glad they are a feature. The top handle is the same fabric that the bag is made out of, and the bottom handle is a solid plastic grip. Not a game changer, but useful every now and then.
In a word, these wheeled backpacks are awesome.
Don't think traditional-luggage wheels. The wheels on this bad boy aare big, strong and heavy duty and can handle tougher terrain. This is the biggest selling point of the Osprey Sojourn 60. It't not typical suitcase wheels, it's a heavy-duty chassis that can handle cobblestone roads and mountains if need be.
Compression straps are fairly standard for modern packs (especially hiking packs) but these straps are particularly heavy-duty, and very helpful. This is because they aren't just the typical nylon-straps, but you get additional compression-support from the straps holding it to the bag.
Top pockets are standard, but this one is HUGE. You'll be able to fit your passport, wallet, phone and a big toiletries bag in this pocket if need be.
As I mentioned, the most important thing to keep in mind with this backpack is that it is a roller first, and a backpack second.
The biggest reason for this is comfort. Yes, as a backpack the Osprey Sojourn 60 is certainly comfortable, but it's not the most comfortable backpack on the market. But that's not a strike against Osprey – the bag isn't designed to be the most comfortable on the planet.
As a luggage-roller, it's extremely comfortable to drag along and easy to direct. The only issue with the rolling-comfort is that the wheels are not 360 degrees like some luggage is. But then again, luggage wheels are nowhere near as durable.
Osprey Sojourn 60 Suspension (Nice back support!)
I don't want it to seem like I don't think that the Osprey Sojourn 60 isn't comfy though – it is!
This is due to an extremely well designed suspension system. Osprey makes it their mission to save our backs, and you'll feel especially thankful with the Sojourn.
Unfortunately there is no dedicated sleeve for a laptop or tablet of any kind.
But if you get creative, the largest mesh compartment is big enough to fit a medium sized laptop or tablet. I wouldn't recommend using this for your laptop or tablet too often, but it can get the job done.
Remember, while the Osprey Sojourn 60 could handle tough terrains, I do not recommend actively hiking with this bag Neither the rolling setup nor the backpack setup is good for that.
This is a travel backpack. 100%. So if you are looking for a travel backpack, you'll be pleased to know it's definitely one of the best on the market.
If you are traveling with the bag, I do recommend getting comfortable with how to transform between its two settings.
As you can see in the pictures above, this is what the bag looks like in it's two forms. Roller on the left, backpack on the right.
Getting from backpack to roller status is super simple. You simply tuck the bottom into the bag, pull down the straps, and vuala! You have a roller!
But getting from roller to backpack is much more challenging, and is where more work is required.
In particular, it can be difficult to connect the bottom of the suspension to the bottom of the bag.
If you see the straps on the just inside of the wheels – they can take a bit of muscle-power to connect to their respective buckles.
But overall the Osprey Sojourn 60L is a truly great travel backpack.
Flaw #1 – Not great as a backpack
If you are an avid outdoor backpacker or hiker, this is not your bag.
This bag is great for travelers who don't plan on using the backpack setting too often.
Flaw #2 – No outside pockets
While simplicity is good, this is a bit strange for an Osprey pack to be this barren on the outside.
No external pockets or zips or mesh containers gives you a bit less creativity and storage.
Flaw #3 – No Laptop compartment
The good old days of electronic-free travel are behind us, as nowadays a ton of travelers bring some sort of laptop or tablet on their journeys.
Here's my two cents.
As a full-time Digital Nomad, I can say that this bag is perfect for anyone who moves around a lot. If you are a Digital Nomad or working professional, this can totally be your travel bag, but I'd look into investing into a day bag with a laptop sleeve.
You can use the mesh pocket for a laptop, but it's a bit flimsy and definitely not designed for it.
Are you wondering if the Osprey Sojourn 60 is for you?
Simply ask yourself this. Are you looking for a great roller-backpack that can double as a durable backpack?
If so – the Osprey Sojourn 60 is the bag for you.
The Sojourn's versatility, durability, and great reviews make it one of the best backpacks on the market for full time or part time travelers.
Hopefully, with the help of this review, you'll know whether or not this is one of the best backpacks for you (and if it isn't, do be sure to check out our ultimate lists of the best travel bags!
What do you think? Did this Osprey Sojourn 60 review help you decide whether or not this is the bag for you? Let us know below!
What is our final score for the Osprey Sojourn 60? We give it a rating of 4.7 out 5 stars!
---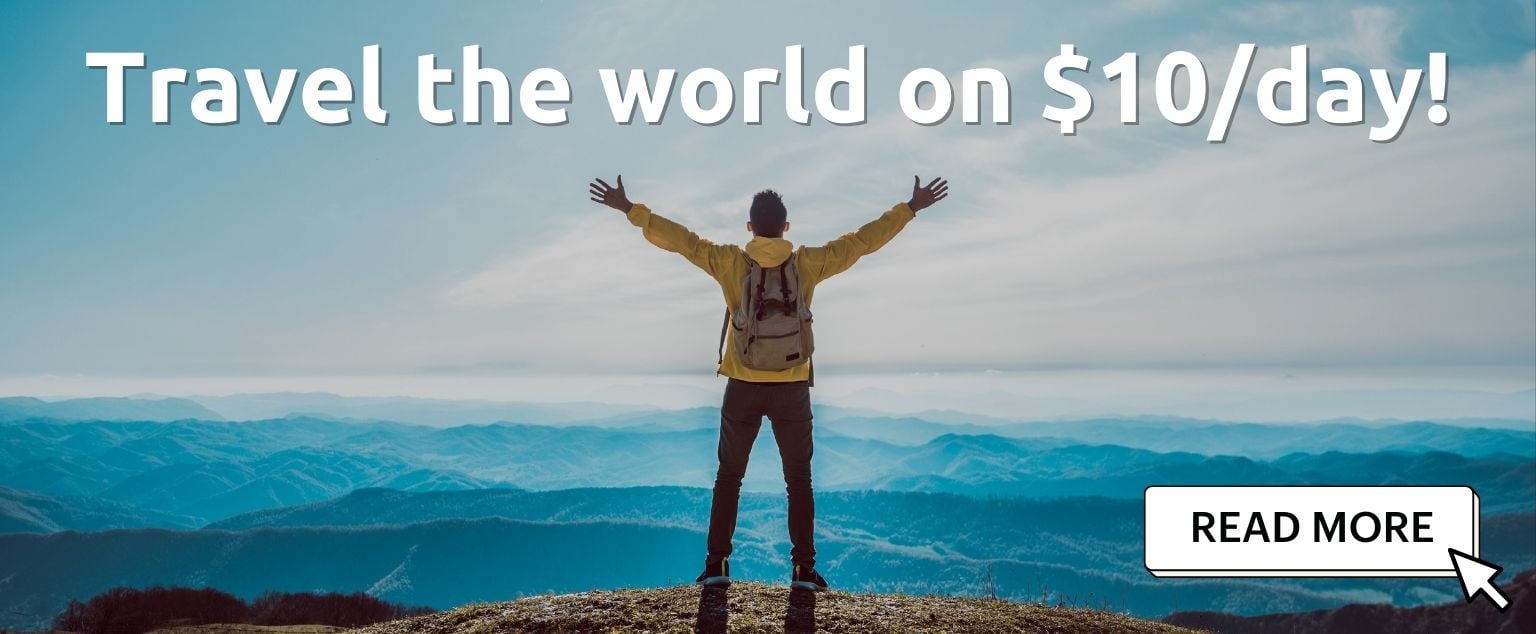 And for transparency's sake, please know that some of the links in our content are affiliate links. That means that if you book your accommodation, buy your gear, or sort your insurance through our link, we earn a small commission (at no extra cost to you). That said, we only link to the gear we trust and never recommend services we don't believe are up to scratch. Again, thank you!