After 9 years of world travel, I can tell you that finding the right travel daypack is crucial.
Even if you have an awesome travel backpack, you will still need a travel daypack every day, and picking the right one makes all the difference in the world!
There are lots of great travel daypacks on the market and picking the best travel daypack for you really depends on your travel style…
Which is exactly why I wrote this definitive guide to the best daypacks for travel!
A travel daypack is a truly essential piece of kit for any backpacking adventure and it's important to get it right. Don't scrimp and get something cheap.
Believe me, you'll thank me later.
I've had my current travel day bag for nearly seven years now and it's still going strong. One of the best decisions was taking the time (and a little bit of extra money) to get a great one that fit my style of travel.
And now I'm going to show you exactly how to do the same.
Quick Answer: What are the best daypacks for travel?
The Best Urban Daypack – Nomatic Backpack
Best Daypack for Long Hikes – Osprey Daylite Pack
Best Compressible Daypack – Osprey Remnants Packable Daypack
Best Travel Daypack for Electronics – AER Travel Pack 3
Best Recycled Daypack – LOJEL Niru Daypack
Lightest Travel Daypack – Deuter Speed Lite
Best Backpack For a Day Hike – Osprey Stratos 24
Best Packable Daypack – Outlander Packable
Sexiest Travel Daypack – Osprey Talon 22
Best Anti-Theft Travel Daypack – Pacsafe Metrosafe
Jump to -> The List of the Best 8 Daypacks
Here it is: the ultimate list of the best daypacks for travel! Tested, considered deeply, and then ordered in a way that's gonna make you go "Hmm, oh yeah, that's a nice choice." What a finely pruned list of traveling day packs!
In a rush? Check out a quick overview of our favorite daypacks just below! After that, we'll get into the nitty-gritty and the reviews.
BEST DAYPACK FOR HIKING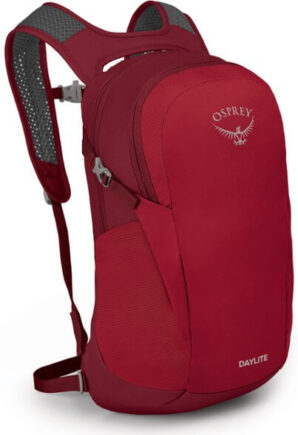 BEST DAYPACK FOR HIKING
Osprey Daylite Pack
Feature Highlights >
> The All Mighty Guarantee!
> Comfortable
BEST COMPRESSIBLE DAYPACK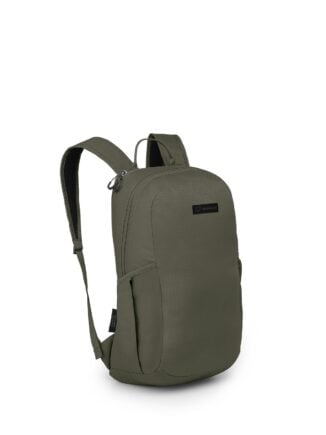 BEST COMPRESSIBLE DAYPACK
Osprey Remnants Packable Daypack
Feature Highlights >
> It compresses!
> Padded shoulder straps
BEST TRAVEL DAYPACK FOR ELECTRONICS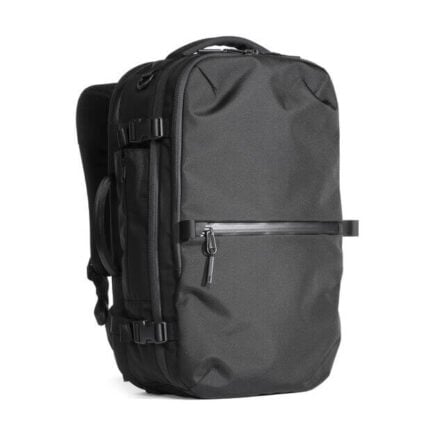 BEST TRAVEL DAYPACK FOR ELECTRONICS
AER Travel Pack 3
Feature Highlights > Very durable
> Top access laptop compartment
> Well organized, designed
LIGHTEST TRAVEL DAYPACK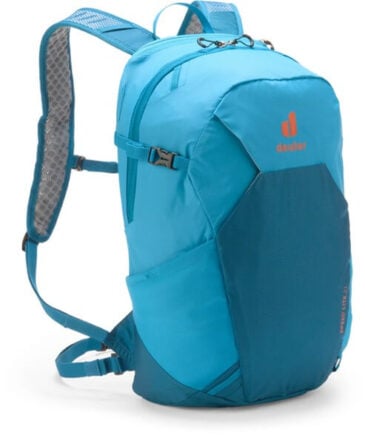 LIGHTEST TRAVEL DAYPACK
Deuter Speed Lite
Feature Highlights >
> Weighs just 15.2 ounces
> Great for trail running
BEST DAY HIKE PACK
BEST DAY HIKE PACK
Osprey Stratos 24
Feature Highlights >
> Most comfortable hiking pack
> Lifetime guarantee
BEST PACKABLE DAYPACK
BEST PACKABLE DAYPACK
Outlander Packable
Feature Highlights >
> Fold to 8.5 x 8.5 x 1.2 inches
> Only weighs .7 lbs
SEXIEST TRAVEL DAYPACK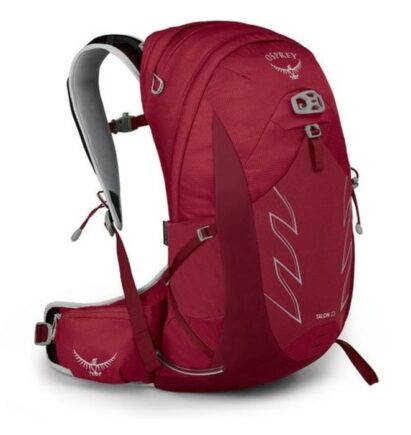 SEXIEST TRAVEL DAYPACK
Osprey Talon 22
Feature Highlights: >
> Feature-rich
> Lifetime guarantee
BEST URBAN DAYPACK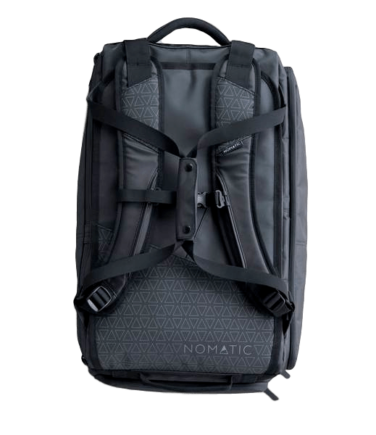 BEST URBAN DAYPACK
Nomatic Backpack
Feature Highlights: >
> Sleek Design
> Always useful
BEST ANTI-THEFT TRAVEL DAYPACK
BEST ANTI-THEFT TRAVEL DAYPACK
Pacsafe Metrosafe
Feature Highlights >
> Anti-Theft Design
> Comfortable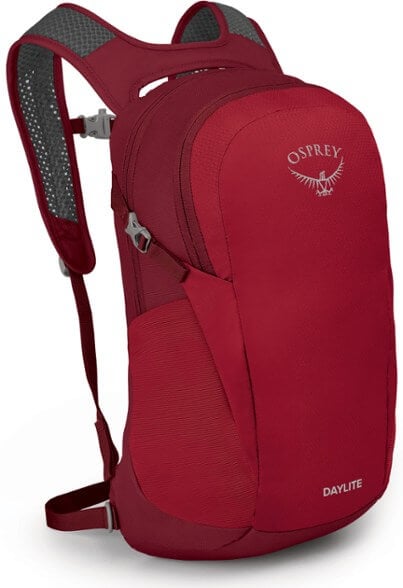 Personally, I swear by Osprey packs. I've been travelling with the same 7-litre backpack for nine years now and have sent it into Osprey for repairs on two occasions – both times they have repaired it for free and without any issues. Osprey packs are not cheap but if you splash out on an Osprey pack it is the last pack you will ever need to buy!
My brother, a veteran adventurer himself, travels with the Osprey Daylite Pack and swears it is the best travel daypack made by Osprey. We have taken this pack out on day hikes across Pakistan and found it to be comfortable to carry, water and weather resistant and generally hard wearing.
The Osprey Daylite Pack has a mesh-covered panel to keep your back cool and fresh by minimizing contact with the back of the pack itself and allowing air to get between you and the pack.
Additionally, you can attach it to other Osprey packs in case you want to add more capacity and carry just one piece of luggage… but the reviews on this feature are mixed.
Check out our full review of the Osprey Daylite plus for more details.
Osprey also offers an 'all mighty guarantee' which means they will repair any damage that occurs to your pack. However, newer versions of the AMG are less comprehensive and now exclude both wear and tear and airline damage.
Pros
The All Mighty Guarantee!
Mesh panel
Comfortable
Great for hikers or travelers
Cons
Pricey
No inner zipper pockets
Not ideal for digital nomads
On the smaller side (can be pro or con)
Is the Osprey Daylite the best travel daypack for you?
Whether you are exploring a city or jungle, this lightweight daypack packs some serious punch for its size and weight. There is a lot of storage inside including a padded sleeve that can be used for either a tablet or a hydration reservoir so you can convert it into a hiking hydration daypack. This is a tough, highly versatile daypack that will be more than adequate for most travelers needs… 9.5/10
Ladies & Gents, It's Time to Step Your GEAR Game Up. 😉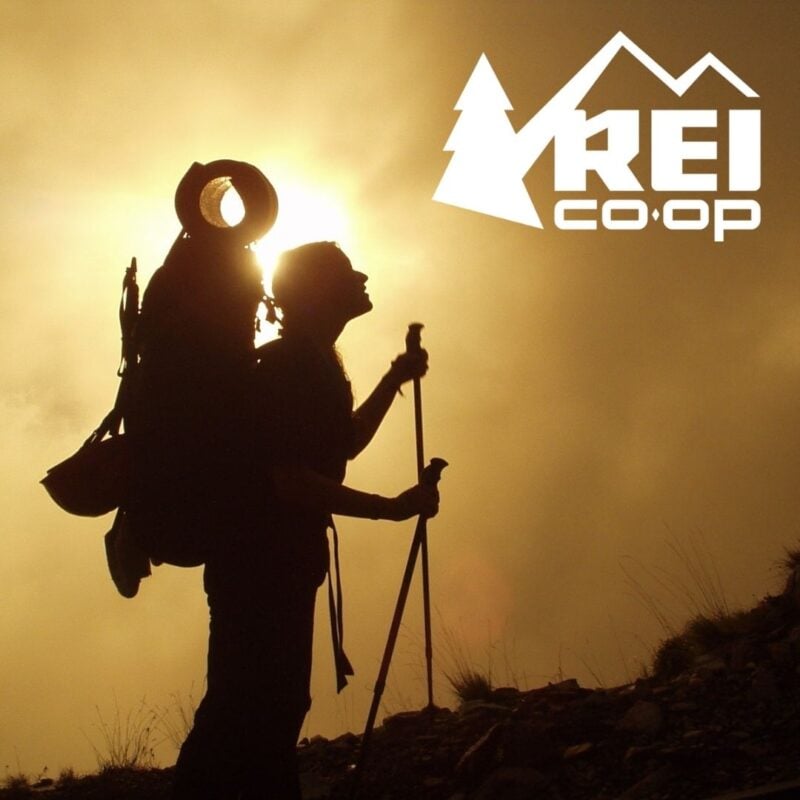 REI is one of America's biggest and most-loved outdoor gear retailers.
Now, for just $30, get a lifetime membership that entitles you to 10% OFF on most items, access to their trade-in scheme and discount rentals.
Join REI Today!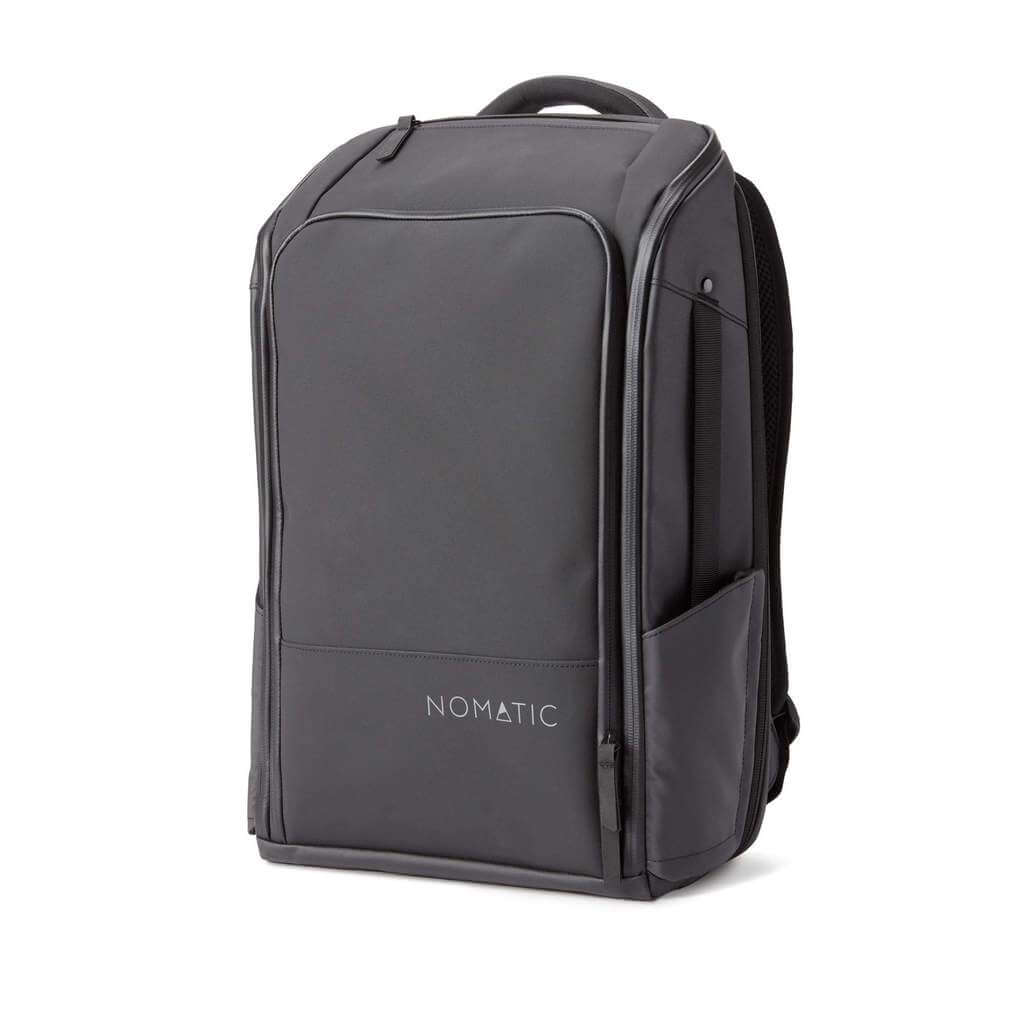 If you are after a go-to backpack for everyday use, then meet the Nomatic Backpack. It's built from high quality materials and is intended for everyday, urban use; this is reflected both in its sober but stylish design aesthetic and the packs layout.
This backpack is wonderfully compartmentalised so there is a place for everything – your laptop, notepad, tissues, water bottle and dirty gym socks all have their own special place.
The storage capacity is 20 – 24l making this a great commuter bag and it can also be carried as a briefcase in case you need to go to a business meeting or something. Several members of our team own and love Nomatics and each new generation of their packs seem to get better and better. However, when I took this pack out hiking, it was not the most comfortable but it does perform much better for transit, taking down the gym or trips into town.
To find out more about how we tested this pack, check out our full review of the Nomatic Backpack for more!
Pros
Sleek design
Well comparmentalised
Suitable for business use
Cons
Not available in Europe
Not suitable for hiking
It's pricey
Is the Nomatic Backpack the best travel daypack for you?
Note that Nomatic do not ship to Europe so if you are in Europe, then no this bag is not for you. Beyond that, this is solid choice for those in need or an Urban commuter backpack. If you want something durable with minimal storage then this is you pack.
If you need something with a bit more room (for gym shoes or something) then look for a 28-30L pack. This backpack is also not suitable for day hikes so if you like to get outdoors, go choose yourself an Osprey.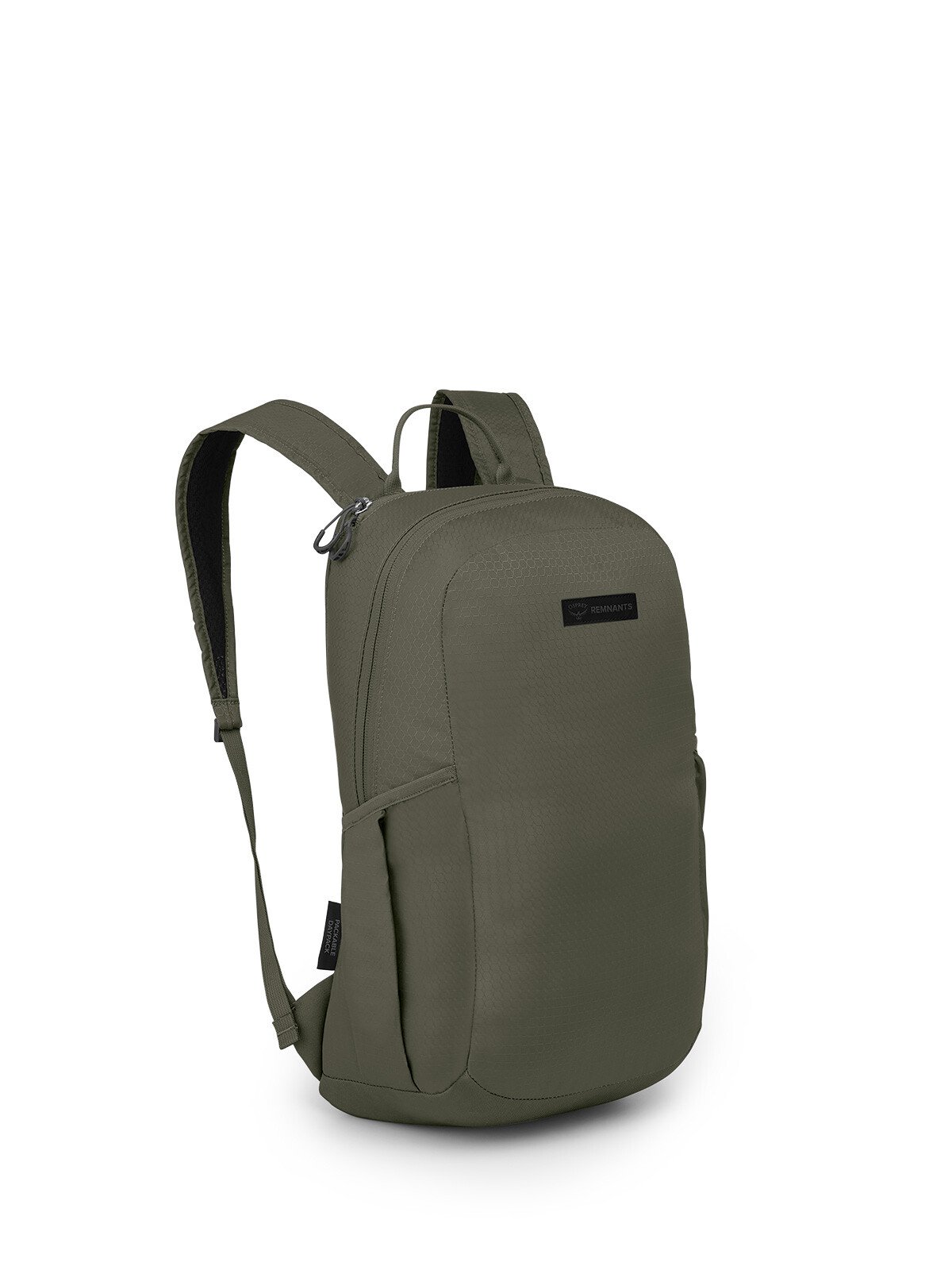 The Osprey Remnants Packable Daypack is possibly the coolest travel daypack on this list. Why?
That's easy – it looks awesome, carries a ton of gear, is durable… and it COMPRESSES!
That's right, this bad boy is a perfect daypack for travelers. The fact that it compresses and it's lightweight nature make it very easy to transport.
At 17 liters, this is one of the best travel bags for day trips. The Osprey Remnants Packable Daypack is made from ripstop nylon, is air mesh, and features YKK zippers in its construction.
Along with it's durability is its comfort – the Osprey Remnants Packable Daypack has padded mesh shoulder straps, and a well designed breathable back panel. Furthermore, it's priced at only $30 making it one of the best cheap daypacks on the market especially considering that the compressible case is included.
Prefer Tortuga backpacks? Check out their kickass Setout Laptop Backpack.
Pros
It compresses!
Lightest pack on this list
Padded shoulder straps
Back ventilation
Cons
Not an ideal hiking daypack
Not everyone loves the look of Osprey bags
Is the Osprey Remnants Packable Daypack the best travel daypack for you?
While all the bags on this list are awesome in their own way – it's tough to beat the Tortuga Setout Daypack. Due to it's durability, size, and compressibility this backpack is the ultimate daypack for travelers looking to travel super light… 9.5/10
#4 AER Travel Pack 3 – Best Travel Daypack for Electronics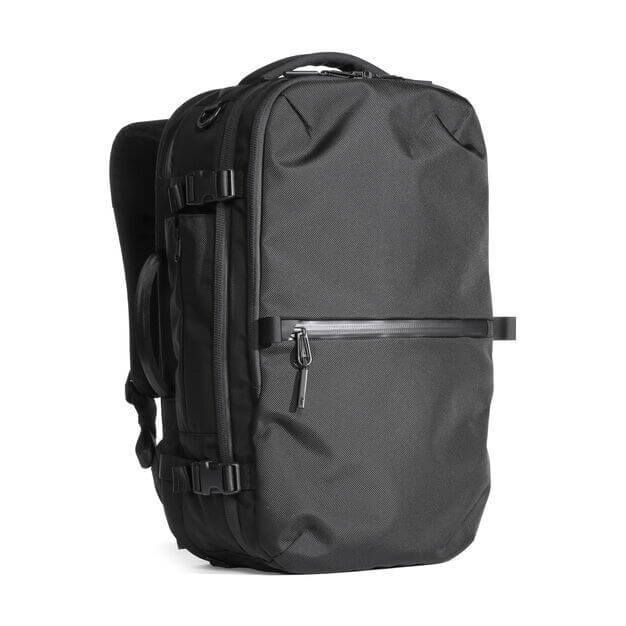 The AER Travel Pack 3 is a tough, innovative pack that will keep your gear tidy and, above-all, protected.
The Travel Pack boasts a dedicated laptop compartment that can accommodate a laptop up to 15″. It's easy to access, which is great when you're constantly getting in and out of your backpack.
One of the best things about the AER Travel Pack is that it is very well organized. This makes storing your equipment very convenient as everything should have a proper place. There are so many pockets!
Finally, the AER is tough, crucial for keeping your gear safe. Though it's technically waterproof, the nylon and tarpaulin material is resitant enough to keep most water out. Just don't walk out into a rainstorm without a cover.
Pros
Very durable
Top access laptop compartment
Well organized, designed
Cons
Rain cover is sold separately
Water bottle pocket is a bit small
Could've been more internal straps
Is the AER Travel Pack 3 the best travel daypack for you?
A stylish daypack from a stylish company, it's padding and frame are built for ultimate comfort, and the additional dedicated laptop section makes it enticing for anyone traveling with tech… 9.0/10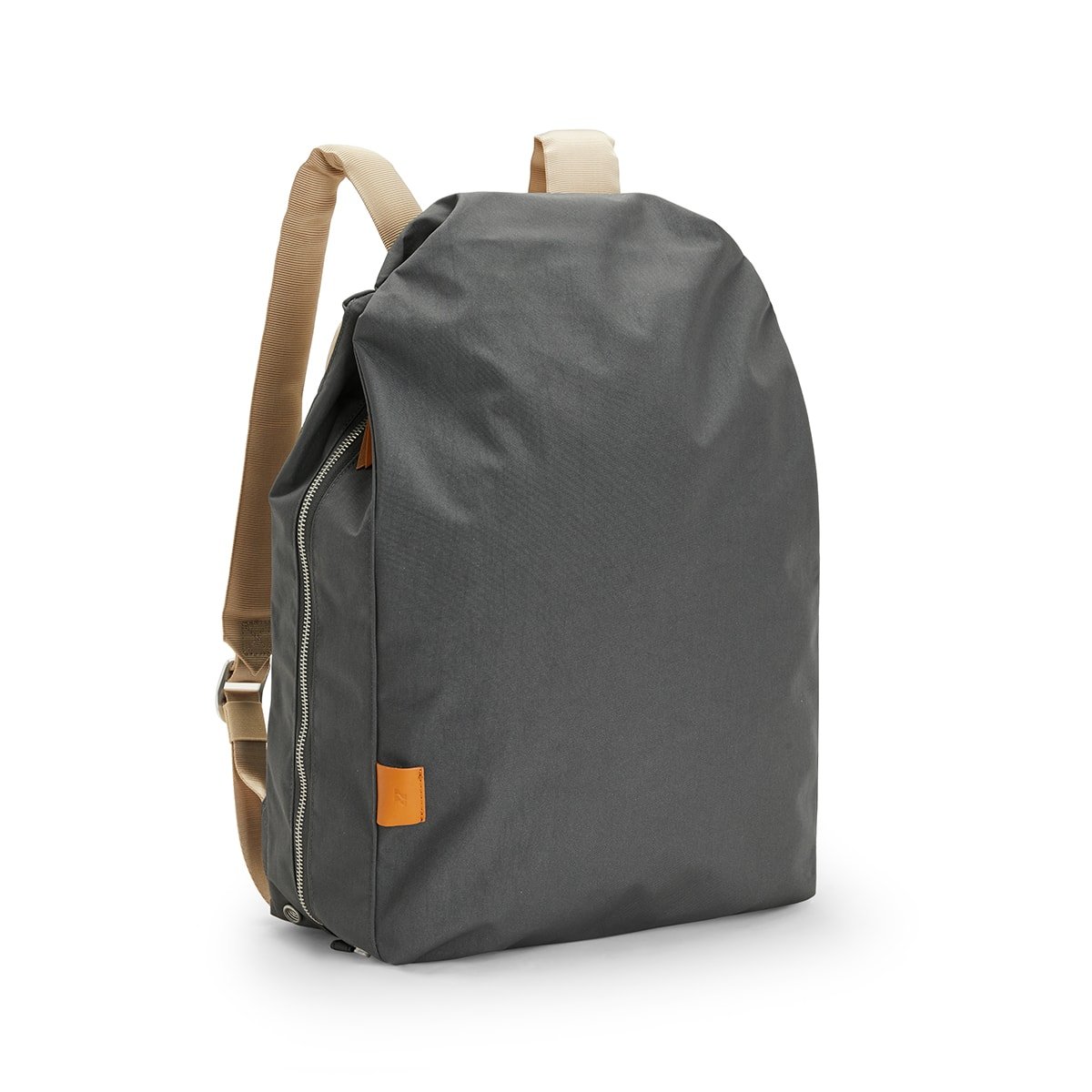 Nothing makes a hippy traveler's heart flutter quite like the words eco-friendly and recycled. Well, I can think of a few other things, but let's focus on the backpack for now.
The Niru Daypack is constructed from 100% recycled nylon fabric and uses 100% metal for the components. Just incase you need another reason to love this daypack, LOJEL even ships the backpack to you in corn-based, home-compostable packaging!
This 20 liter daypack uses a unique side access main compartment, allowing you a different look inside your bag. In doing this, LOJEL was able to include extra internal pockets the length of the bag, giving you more organizational options to pack however you please.
This lightweight daypack is designed to adjust to your everyday life and needs, no matter what they may be. Featuring three adjustable sizes, the backpack can slim down to hold a single journal and some documents or expand to hold a couple of days worth of clothes and your laptop. Overall, LOJEL brings an eco-friendly, highly functional backpack to the table without too large of a price tag.
Want some more ideas? Have a look at the epic range of travel luggage from LOJEL.
Pros
Recycled material construction
Large side-access main compartment
Multiple color options
Expandable size options
Cons
Not waterproof
Not great for long-days hiking around
Thin shoulder straps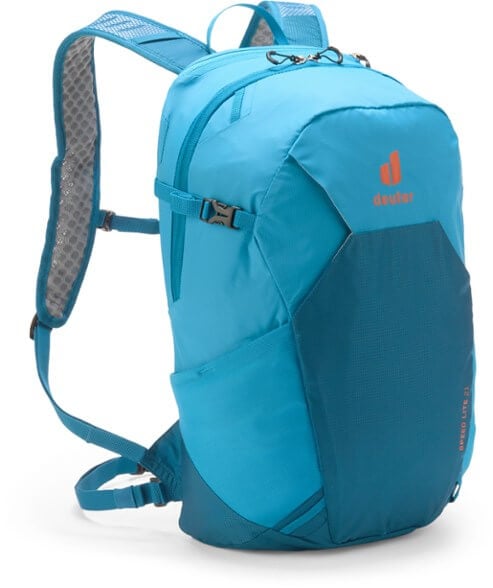 First things first, this day bag is definitely not the right daypack for the average backpacker but if your primary concern is weight, this is the best lightweight daypack on the market, weighing in at just 1 lb 1 oz!
This pack is extremely versatile and light and is perfect for ultra-runners, hikers and other types of athletes. If you are planning on going on plenty of adventures with your pack, this may be the right choice for you.
I've been a big fan of Deuter packs for a while and I tested a Deuter Speed Lite whilst hiking in Pakistan in 2017.
What I really like about the Speedlite is that it has quick-access mesh pockets along the front meaning you can easily grab a protein bar on the go. The padded back panel is comfortable and ventilates well, even in scorching heats. The Speedlite includes a hydration reservoir sleeve which is rare for lightweight daypacks, but super handy if you want to drink on the go.
The Speed Lite does have one major disadvantage – this is a lightweight daypack designed for moving fast, and the manufacturers have done everything in their power to keep the weight down, this means you get zero paddings on the removable hip belt. This is only going to be a problem if you're carrying real weight which you shouldn't be on a day hike anyway.
Pros
Lightest daypack on the market
Perfect for athletics
Quick-access mesh pockets
Comfortable and well ventilated
Cons
Not as practical for non-athletes
Zero padding on belt
Bungee chords prove to be fairly useless (for me at least)
Not good for digital nomads
Is the Deuter Speed Light the best daypack for travel for you?
For smaller loads and day hikes, the Speed Lite is widely regarded as the best ultralight daypack on the market and has a cult following amongst hikers, climbers, and mountaineers. As the most effective lightweight travel daypack on the market, this is an obvious choice if weight is your primary concern and you want a daypack that won't weigh you down whilst running or climbing… 9.5/10

Do You Want to Travel FOREVER??
Pop your email in below to get a FREE copy of 'How to Travel the World on $10 a Day!'.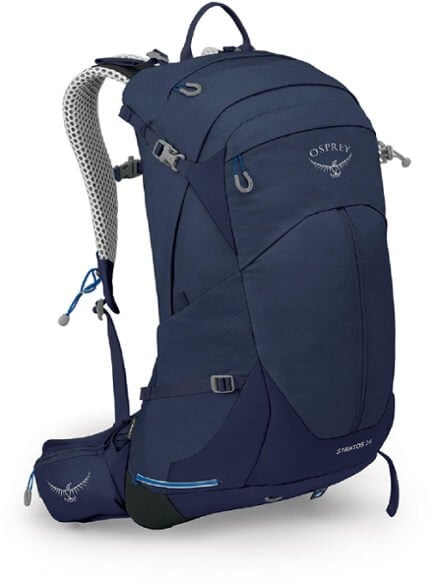 First things first, this is a day hiking backpack. That doesn't mean you can't use it as a hiking daypack for thru-hikes. This a seriously comfortable, stylish and innovative pack which is widely considered to be the best Osprey daypack for hiking.
The Stratos 24 includes an integrated rain cover, internal hydration reservoir sleeve and a stow-on-the-go trekking pole attachment. This feature rich pack kicks ass and is probably one of the most comfortable daypacks around.
The dual side stretch mesh pockets and front panel storage pocket provide you with plenty of places to store water bottles, snacks or other bits and pieces.
This is one of the most expensive packs on the list and it also is not especially light. It can't pack down like foldable or compressible daypacks but if you want the most comfortable, reliable daypack for your travels then this is it.
The Stratos range by Osprey comes in several sizes so you could consider upping the size and picking up a 34 litre version instead – if you're a pro at lightweight packing you could probably get away with making this your only pack for shorter trips.
If you wanted go bigger (it's better sometimes, right?) Osprey makes a 36-liter version of this pack. Read our review of the Stratos 36 and see if it's a better fit for you!
Pros
Phenomenal for hikers
Style points
Integrated rain cover
Trekking pole attachment (or possibly a spear)
Internal hydration reservoir sleeve
Cons
Heavy
Very pricey
Does not pack down well
Pocket accessibility is just ok
Is the Osprey Stratos 24 the best travel daypack for you?
If you are looking for a stylish daypack and don't need something ultralight, then the Osprey Stratos 24 is a keeper. Hikers in particular will find this bag awesome, and although it wouldn't be my first choice for the best daypack travelers, I can see the appeal. It looks sexy, and Osprey still kicks ass… 9.5/10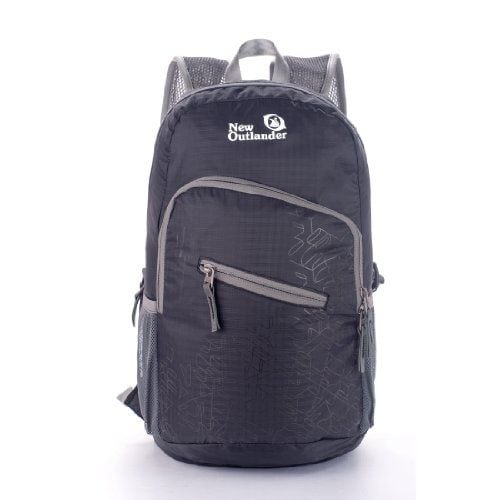 What makes it special? Its size!
The Outlander is one of the smallest daypacks for travel and it folds up to become even more compact so you can pack it in your main backpack when needed. Besides the multiple compartments, this bag has an internal security zippered pocket to protect valuable items.
It's an extremely water resistant daypack and it is reinforced to be ultra-durable to abrasions too.
It is also very lightweight hiking daypack (weighing in at just 0.7 lbs) but please note that it does not boast any of the comfort or functionality of the best hiking daypacks. This is a great daypack for wandering around town and one of the best backpacks for day trips but it's not comfortable to wear whilst hiking.
The Outlander is only $20 so if you're looking for a cheap packable day bag to explore cities with, then this is a good choice.
This is probably one of the best small daypacks for the cost of entry but it doesn't come with a lifetime guarantee… Oh, I almost forgot! The Outlander comes in different colours, in case you're all about that style.
Pros
Smallest pack on the list
Compact – a bag that folds up!
Multiple compartments
Water resistant
Very durable
Cheap!
Cons
Not for proper hikes/athletics
Simple style
Not many accessories when compared to competition
Little comfort
No lifetime guarantee
Is the Outlander Packable the best travel daypack for you?
If you are the type of traveler that is looking to travel as light as possible – even at the sacrifice of hiking comfortably – then the Outlander Packable could be a good pick for you. Ultralight travelers, you've met your match! Hikers, digital nomads or anyone with camera gear, please seek elsewhere… 8.5/10
#9 Osprey Talon 22 – The Stylish Daypack for Travel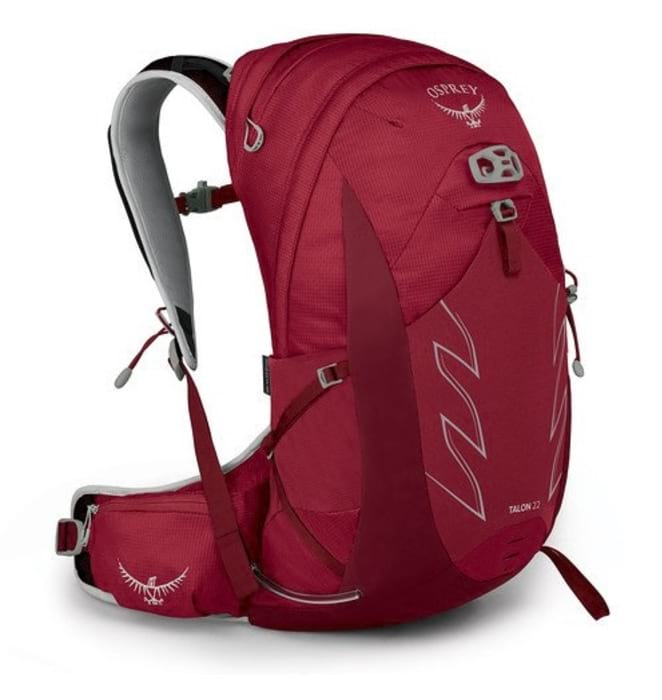 I've been using Osprey packs for nine years now and my current hiking daypack is the Talon 22.
And it's the goddamn tits!
This is one of the best value lightweight hiking daypacks on the market and comes complete with an airscape back to keep you cool and comfortable, plenty of pockets, a whistle on the chest belt, a padded hip belt and external hydration access.
For day hikes and other adventures, the Talon 22 is hands down one of the best travel daypack around. Another great lightweight option (although not as ultralight) is the Osprey Apogee which comes with similar features.
This particular model is ideal because it has THREE exterior pockets and a mesh pocket for water bottles. It is also one of the most durable options out there, specially made for rough use. The pocket on the hipbelt is a nice touch and a good place to keep your phone or snacks.
Like all Osprey products, the Talon 22 comes with the Almighty Guarantee meaning that Osprey will repair or replace your pack, no matter what.
If you want an upgrade, there's also a 33-liter Talon backpack as well!
Pros
Perfect for hikers
Good for travelers
Plenty of pockets
You get to be like me!
Cons
Not for digital nomads
If you don't hike, look elsewhere
Runs a bit small in size
Not the cheapest option
Is the Osprey Talon the best travel daypack for you?
In my opinion, this is the best Osprey daypack on the market right now however I admit that it's a better fit for travelers who plan on doing plenty of hiking and might not meet your requirements if you have a laptop you want to carry around in your daypack… 9/10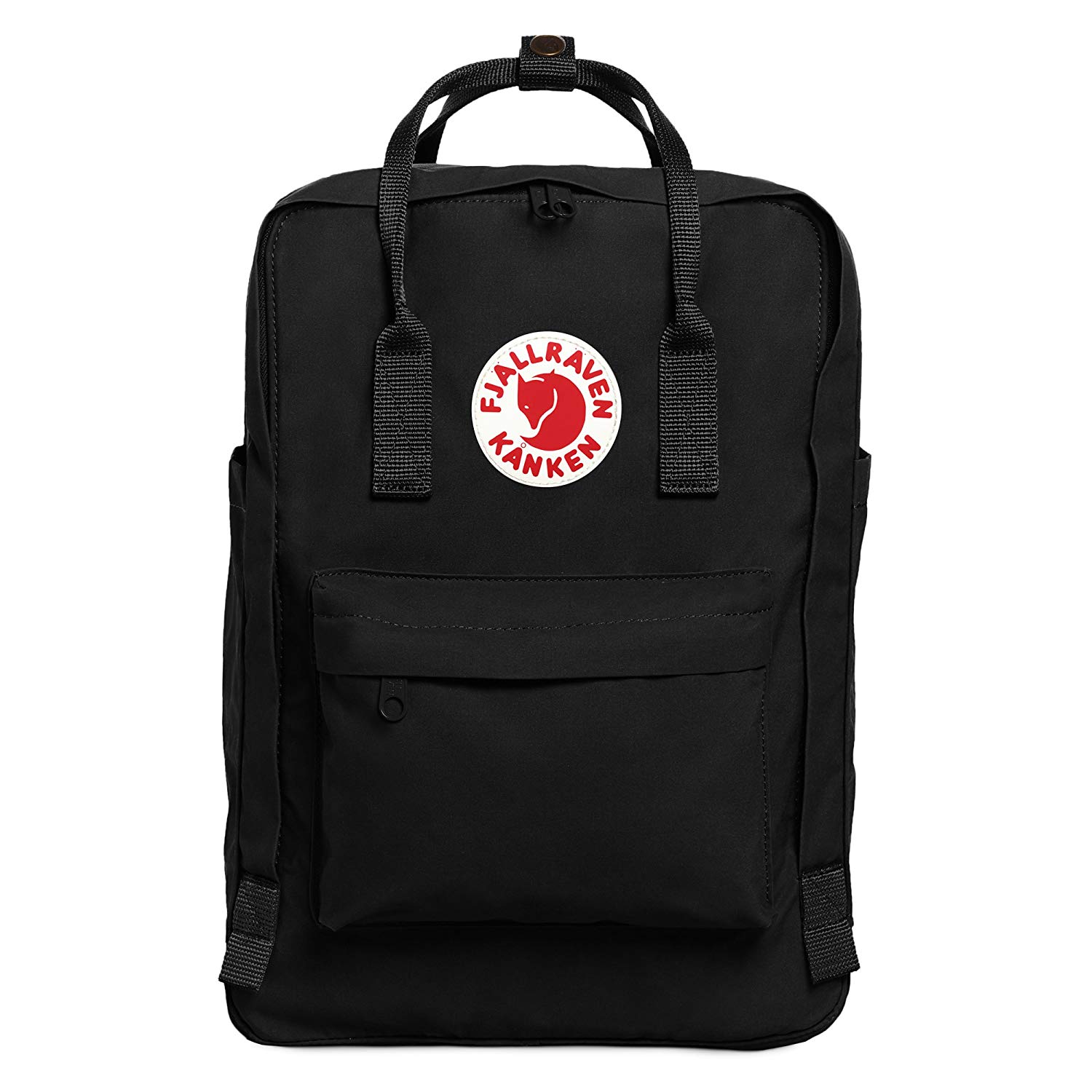 The Fjallraven is a timeless backpack. Seriously, I don't think you could walk on the streets or venture anywhere without seeing one of these bags, at least once in your life. They're immensely popular and, contrary to what some people may think very useful bags.
Right of the bat, I'm going to say this: Fjallraven makes pretty minimalist backpacks. The most classic version essentially has just two main compartments and a couple of handles. You don't get any hidden pockets, extra accessories, or wild new technology when buying a Fjallraven.
What you do get is a bag that works. Fjallravens are very hearty backpacks – I've seen people take these things to the ends of the earth and back and put them through hell in the process. The bag is mostly made from vinyl which does a great job of standing up to the elements. Thanks to this daypack's relatively simple design, it can also be folded or rolled up into very small, compact sizes. My partner regularly packs their own Fjallraven in their larger backpack.
The look of the Fjallraven is also unquestionable. Boxy, minimal, angular, and a bright red logo; these bags haven't changed their look in decades. Honestly the look doesn't have to change either. Vintage is always in vogue and the Fjallraven doesn't look to be changing anytime soon.
Pros
Simple yet useful
Tougher than it looks
Immediately recognizable
Cons
Brand is a bit pricey
Nothing flashhy
Is the Fjallraven Kanken the best travel daypack for you?
Looking for a bag that doesn't seem to go out of fashion and doesn't lose its usefulness? The Fjallraven Kanken is that bag. Those in need of the best urban daypack will find a lot to love in the Fjallraven – it won't break easily and can look good on just about any person. It's just one of those pieces of kit that is able to stand the tests of time.
#11 Pacsafe Metrosafe – The Best Anti-Theft Travel Daypack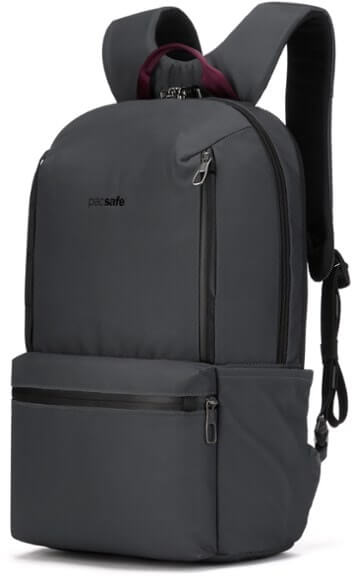 We recently reviewed the Pacsafe Venturesafe and were thoroughly impressed…
This tough anti-theft daypack features anti-slash material, lockable zips, hidden pockets and even a slash-proof strap which you can use to connect your backpack to heavy furniture. We'd recommend this as the best urban daypack for travel.
Whilst this anti-theft daypack does have its drawbacks (read the review to learn more), it's definitely one of the toughest daypacks around, performs fairly well as hiking daypack, and if you want absolute peace of mind for your electronics and valuables, then the safest way to transport them whilst on the road is almost certainly going to be in the Metrosafe 20 litre daypack.
If safety is a large concern for you, check out our epic guide to the best sling packs!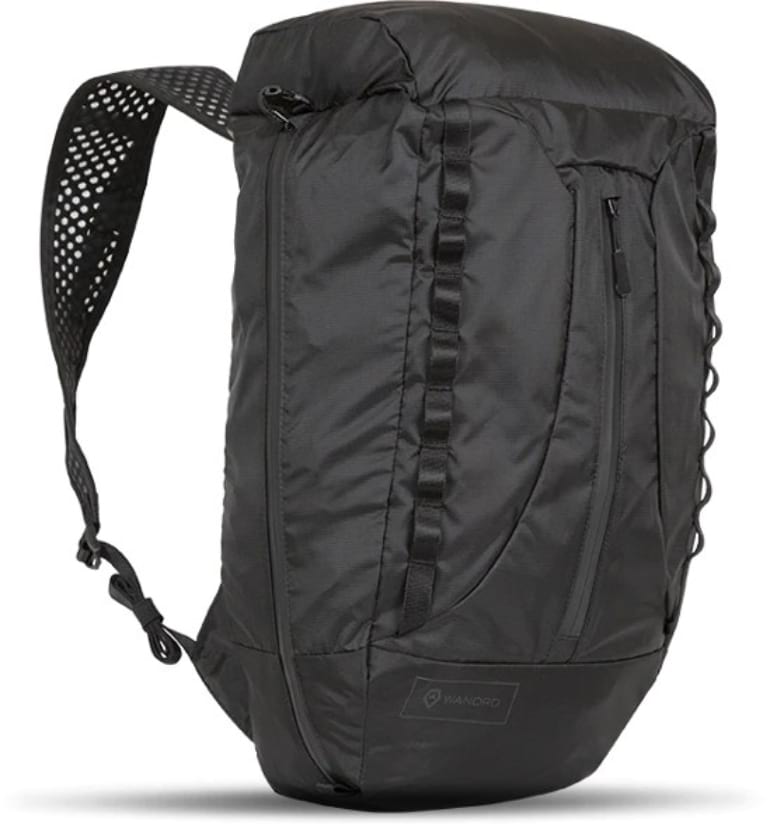 Packable daypacks are now a thing and this is by the best packable daypack that we have tried. OK, focused on hauling high-quality equipment since 2017, the innovative backpack brand Wandrd made this packable daypack out of weather-resistant materials that stay lightweight to help modern travelers get more out of their trips. The packable bag weighs 14 ounces and will take up to 17 liters of gear wherever the journey takes you.
Two exterior pockets let you store your passport and phone without having to dig through everything when you're going through security. Comfortable padded shoulder straps on the model make the packable bag suitable for day trips, and the back panel inflates for flexible support.
Not quite ultralight, this unit is best for travelers looking for a bag that can carry heavy equipment and still stow down with ease while traveling.
The best present of all… is CONVENIENCE!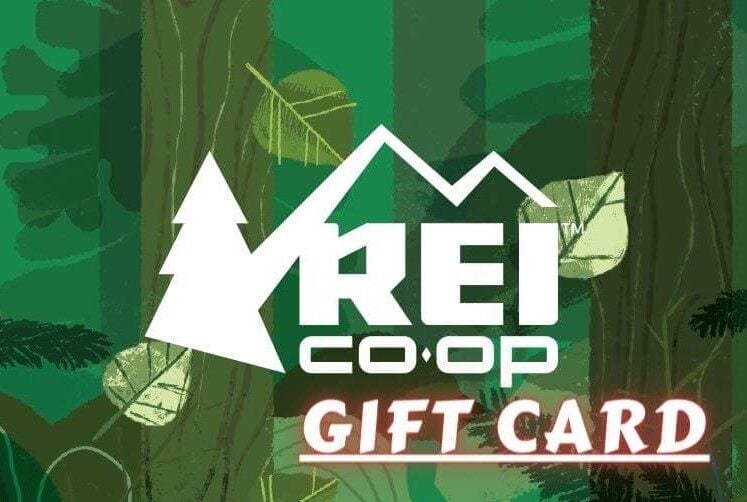 Now, you could spend a fat chunk of $$$ on the WRONG present for someone. Wrong size hiking boots, wrong fit backpack, wrong shape sleeping bag… As any adventurer will tell you, gear is a personal choice.
So give the adventurer in your life the gift of convenience: buy them an REI Co-op gift card! REI is The Broke Backpacker's retailer of choice for ALL things outdoors, and an REI gift card is the perfect present you can buy from them. And then you won't have to keep the receipt. 😉
Buy on REI!
Everyone travels differently, so the most important thing to consider is YOUR travel style and needs.
Do you have a lot of electronics? Are you keen to head on day hikes? Is a space-saving foldable backpack adequate for your needs? How heavy should your daypack be?
Let me run you through the top factors to consider when picking out the best travel daypack for your needs…
Size of your travel daypack
Size is the most important feature when it comes to choosing the best daypack for you. You want to make sure that your day bag is big enough to carry your everyday essentials but you don't want it to be so large that it's a hindrance… Choosing the right size will depend on how much stuff you plan on cramming into your daypack.
For most backpackers, a twenty litre daypack will provide ample space. The best travel daypack shouldn't be larger than 30 litres unless you want to try and get away with a carry on-only backpack as your only piece of luggage. If you do decide to go that route, check out our review on the Osprey Farpoint 40, one of the best carry-on travel backpacks.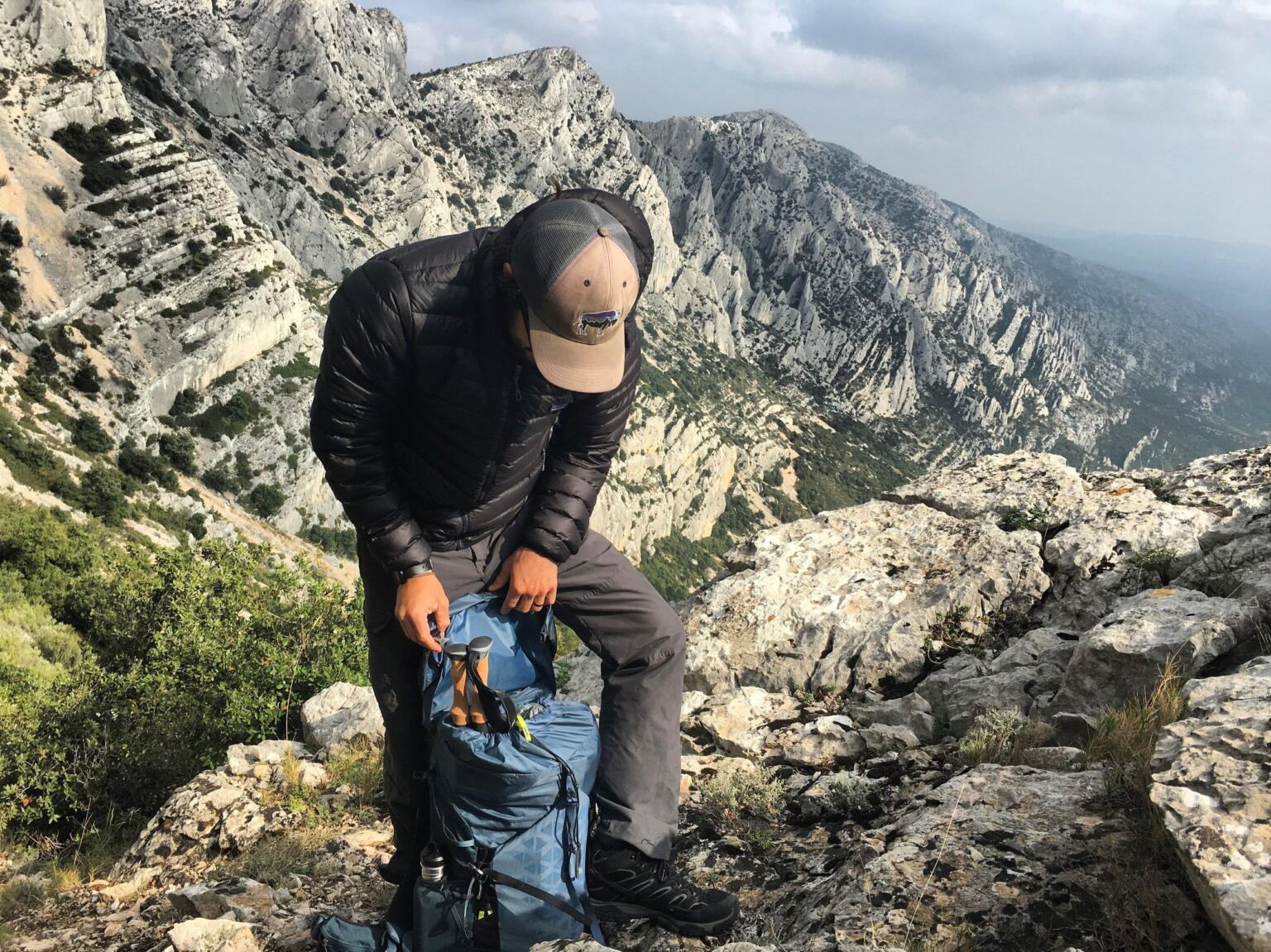 Weight of your travel daypack
The best travel daypacks are going to be lightweight enough for you to hike through urban jungles, real jungles, and up into the mountains. These days, most daypacks are pretty light – North Face and Osprey both do a great job of creating truly lightweight daypacks.
The comfort of your daypack
You and your small backpack are going to become best friends so comfort plays a huge role when choosing the best daypack for your travels. If you choose the right size and weight, you are already halfway there. I strongly recommend picking up a backpack with a ventilated back to keep you from getting a super sweaty back. A padded hip-belt is also well worth having if you plan on doing plenty of hiking.
To make sure that your bags feels just right on you, learn how to adjust it properly with this handy fitting guide from REI.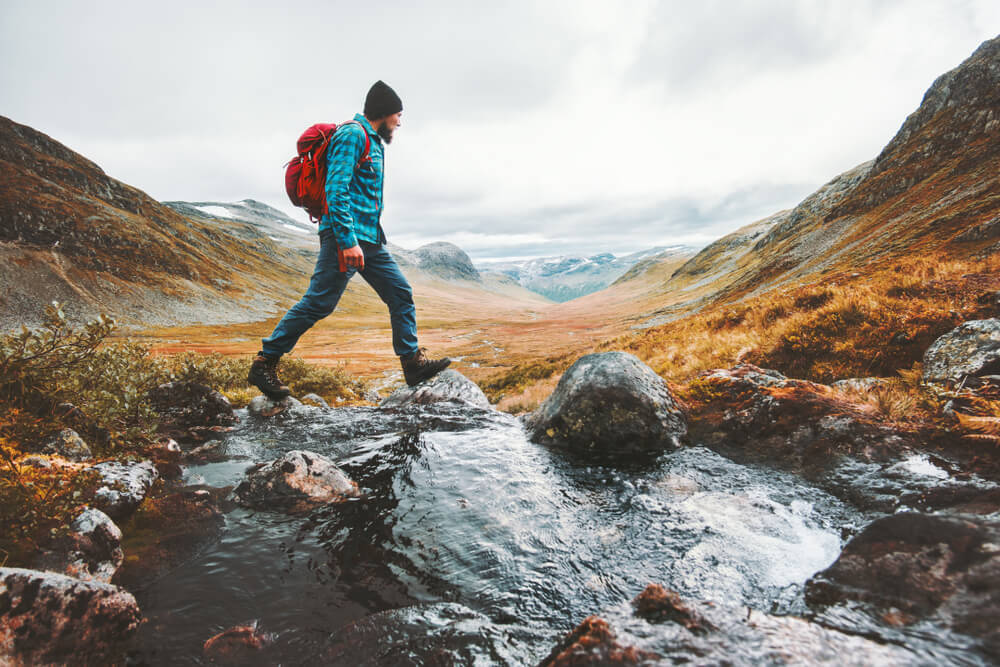 Security
Just as important as the size, security is an attribute you don't want to overlook when searching for the perfect soul-pack. More than one backpacker friend has returned to their hostel only to discover that his or her wallet was stolen whilst getting pissed at the bar.
Although a slash proof daypack is ideal, you can get by with a pack that has double zippers which you can lock together. One feature I really like about Osprey packs is that the chest belt comes with an inbuilt whistle… Perfect for emergencies. If security really is your number one priority, check out our review of Pacsafe's Venturesafe backpack.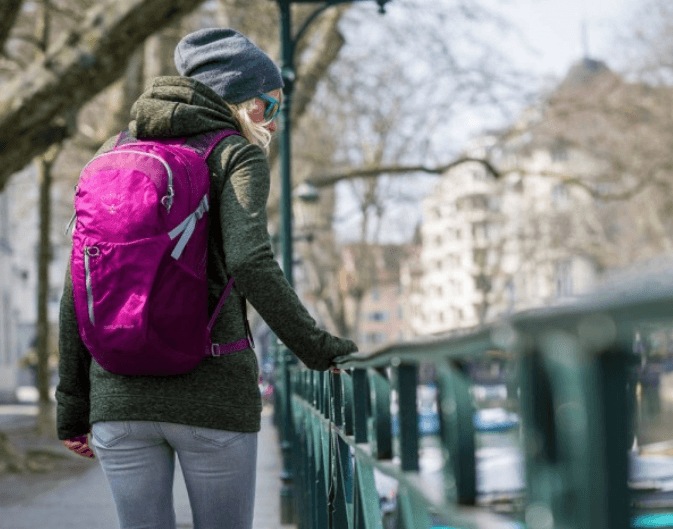 Material
Your daypack – be it a city daypack or hiking daypack – needs to be resistant and lightweight to make it easier to carry around. Water-resistant material is a plus. Although the daypack doesn't need to be completely waterproof, make sure that it can take some drizzle without getting all your stuff soaked.
A dry-fast material is also ideal, that way you won't be stuck with a musty bag. All of the daypacks reviewed in this post are made from high-quality, water-resistant, materials so you don't need to stress.
Multiple Compartments
Multiple compartments are essential to make your day travel bag more practical. Having just one compartment will mix all of your belongings together and it'd be a pain in the ass to try to find one particular item if you are in a hurry. Having several pockets will help you to get your stuff organised and separated. Ideally, the best travel daypack should have between three to five compartments to keep everything in place.
Best Travel Daypack

| Name | Capacity (Litres) | Dimensions (CM) | Weight (KG) | Price (USD) |
| --- | --- | --- | --- | --- |
| Osprey Daylite Pack | 13 | 43.18 x 26 x 20.32 | 0.48 | 65 |
| Nomatic Backpack | 20-24 | 48.26 x 33.02 x 14.61 – 19.69 | 1.81 | 279.99 |
| Osprey Remnants Packable Daypack | 17 | 44.5 x 29.2 x 12.7 | 0.24 | – |
| AER Travel Pack 3 | 33 | 55 x 34 x 22 | 1.68 | 230 |
| Deuter Speed Lite | 21 | 46 x 27 x 19.05 | 0.43 | 80 |
| Osprey Stratos 24 | 24 | 58.42 x 33.02 x 22.86 | 0.96 | 180 |
| Outlander Packable | 35 | 46.99 x 33.02 x 19.05 | 0.32 | 18.36 |
| Osprey Talon 22 | 22 | 53.34 x 27.94 x 22.86 | 0.93 | 160 |
| Fjallraven Kanken | 18 | 40 x 27.94 x 16 | 0.77 | 155 |
| Pacsafe Metrosafe | 20 | 44.96 x 29.97 x 12.95 | 0.85 | 169.95 |
| Wandrd Veer 18 Packable Bag | 18 | 45.72 x 27.94 x 22.86 | 0.41 | 59.20 |
FAQ about the Best Travel Daypack
Still have some questions? No problem! We've listed and answered the most commonly asked questions below. Here's what people usually want to know:

Our GREATEST Travel Secrets…
Pop your email here & get the original Broke Backpacker Bible for FREE.
In Conclusion: The Best Travel Daypacks
Once you hit the road, you will quickly fall in love with travel so it's important that you stretch your money as far as possible… Therefore, I strongly recommend picking a pack that comes with a lifetime guarantee.
It was a tough call, but the Osprey Talon is the best daypack for travelers. Designed by backpackers for backpackers, they know exactly what you need from your travel daypack. I'm a huge fan of mine. It's gone a long way and seen a lot of skies.
The Talon might not be cheap, but you are really getting your money's worth with it. This is the same pack that I've been using for seven years and it is simply the best hiking daypack. In my opinion, this is the best travel daypack for adventurous travelers and will suit most people on the road.
However, it is really tough to fit a laptop inside and everything else you may need to transport on a bus. Therefore, my second recommendation is the North Face Borealis.
The Borealis is a tough, innovative travel daypack which can handle hikes and also stow your laptop away safely in the padded laptop sleeve. This is the most comfortable hiking daypack I have found which still has a padded laptop sleeve.
Both of these packs are more than adequate for hiking and for hanging around town and, crucially, both of these daypacks come with lifetime guarantees.
So that's it! Get yourself a pack, amigos, get packed, and go packing. Over and out!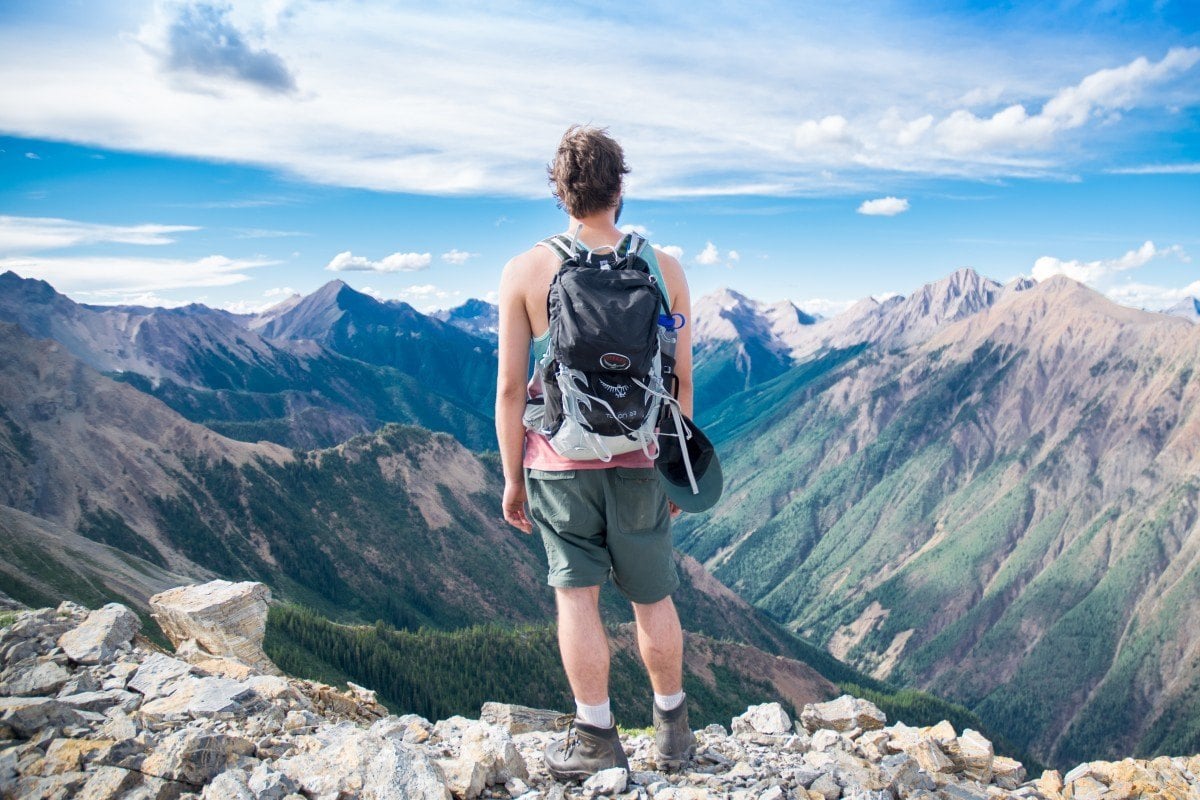 ---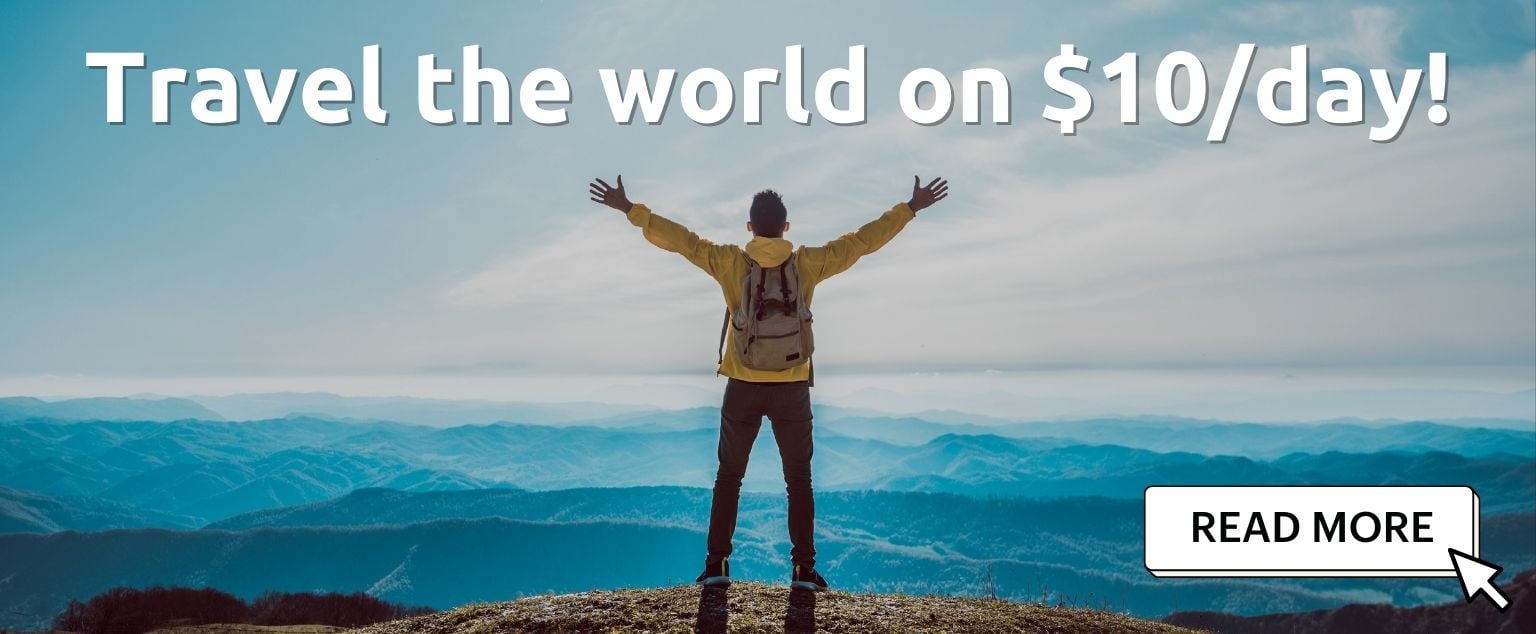 And for transparency's sake, please know that some of the links in our content are affiliate links. That means that if you book your accommodation, buy your gear, or sort your insurance through our link, we earn a small commission (at no extra cost to you). That said, we only link to the gear we trust and never recommend services we don't believe are up to scratch. Again, thank you!