If you're in the market for a backpack that will deter even the sneakiest thief, look no further. Pacsafe has a great line of backpacks that are designed with that specific purpose in mind and the Venturesafe X 12L is the Rolls Royce of anti-theft travel daypacks…
While you won't necessarily have to worry about thieves in remote areas, popular tourist hotspots often require taking extra precautions. And Pacsafe makes taking those precautions easier through the design of their products.
You can lock this backpack to heavy furniture, it's slash deterrent, and you can lock the bag shut. So, if you're carrying a lot of valuables, you just might want a bag like the Venturesafe X 12L to deter pick-pocketers.
Update For 2021 – The Venturesafe X 12L is no longer available and appears to have been discontinued. This happens from time to time. However, there are still plenty of other good Anti Theft Backpacks around and we now recommend the Vibe 25 ECONYL Pack.
Check it out by hitting the button below!
View on REI
Pacsafe Venturesafe X 12L Overview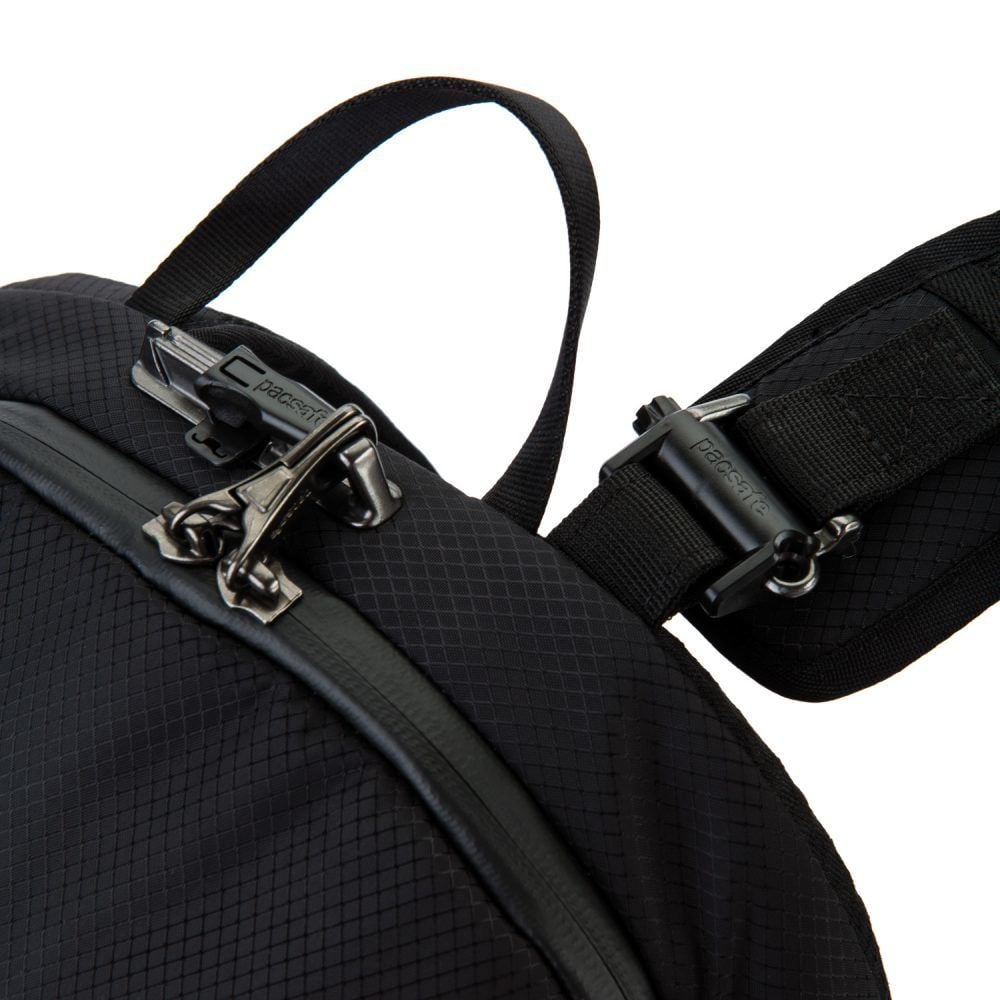 MSRP: $99.95
Weight: 1.65 lbs / 0.75 kg
Pacsafe backpacks and bags rock features like a slash-guard to prevent thieves from tearing holes in your backpack.
The Venturesafe X 12L also has a slash-proof strap that can be locked to benches or other heavy items.
There's a security clip that allows you to lock the zippers in place. While, given some time, you can certainly figure out how to unlock it, the average pickpocketer probably won't be able to figure it out without you noticing.
There's a hidden pocket that rests against your lower back. It's the perfect place to keep important items like your credit card or passport.
Other reviewers think: The Venturesafe X 12L pack deserves about 5 stars. While there aren't a ton of reviews revolving around this backpack just yet, other reviewers say that this backpack is great for city travel and daily use.
Ladies & Gents, It's Time to Step Your GEAR Game Up. 😉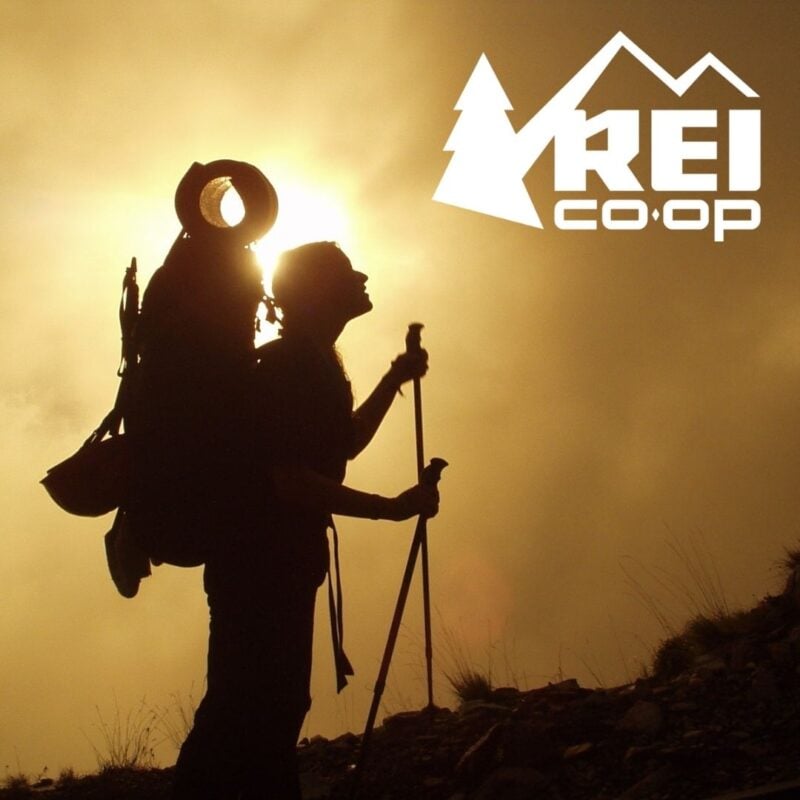 REI is one of America's biggest and most-loved outdoor gear retailers.
Now, for just $30, get a lifetime membership that entitles you to 10% OFF on most items, access to their trade-in scheme and discount rentals.
Join REI Today!
Pacsafe Venturesafe X 12L Highlights
5 year bag guarantee
2 year accessory guarantee
Slash-deterrent
Lockable
A Few Things You Should Know About Travel Backpacks
When you're just starting to backpack, choosing the right pack can be tricky. There are products that you can load from the top (like the Venturesafe X 12L) and panned loaders. Ultimately the build of your backpack is just a personal preference over efficiency in this case. So, what else do you need to know?
Backpacking fabric: The Venturesafe X 12L rocks nylon material, which means it's very elastic, impressively durable, and typically lightweight. But it's not waterproof. But synthetic fabrics tend to dry pretty quickly. It's important to think about the environment in which you'll be before you buy a bag like this. Is it typically dry? Will you see regular monsoons?
A word about pack volume: While this travel backpack has a 12L capacity, the usability of that space is tricky. When the fabric doesn't have a lot of give like the Venturesafe X 12L, you're very limited on how much you can carry. Plus 12L just isn't much space to begin with.
Travel backpacks should be comfortable: Generally, you'll be wearing a travel backpack for hours. If it rubs on your arms, doesn't tighten easily, or doesn't rest well against your back, you'll probably feel it after a few hours.
How you pack a backpack: I'm of the opinion that everyone will pack a backpack differently. But the general rule of thumb is that you pack heavier items closest to your back. And the majority of the weight should rest on your hips.
Most travelers like to limit themselves to a single backpack.
This means that generally, a 12L backpack won't be enough space for extended travel. It's a great product if you're using it casually and don't need to carry a ton of stuff. But if you're planning on backpacking around Europe, you should probably look for a bigger option.
Backpacks vs Standard Roller
Backpacks are a lot more mobile. They encourage you to pack light. And they're pretty darn flexible in terms of travel efficiency. Rollers are really nice if you're carrying a lot of weight, but I always encourage travelers to go as light as possible. Plus backpacks allow you to keep certain items readily accessible where rollers tend to eat everything you put in them.
The best present of all… is CONVENIENCE!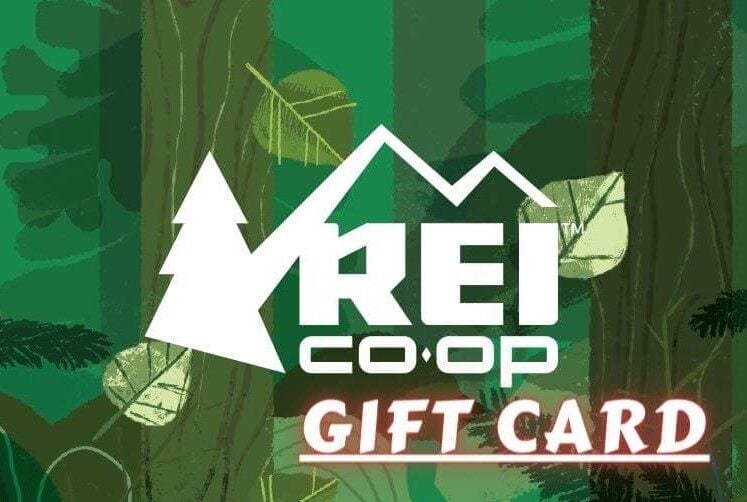 Now, you could spend a fat chunk of $$$ on the WRONG present for someone. Wrong size hiking boots, wrong fit backpack, wrong shape sleeping bag… As any adventurer will tell you, gear is a personal choice.
So give the adventurer in your life the gift of convenience: buy them an REI Co-op gift card! REI is The Broke Backpacker's retailer of choice for ALL things outdoors, and an REI gift card is the perfect present you can buy from them. And then you won't have to keep the receipt. 😉
Buy on REI!
So, why do you care about the Venturesafe X 12L backpack?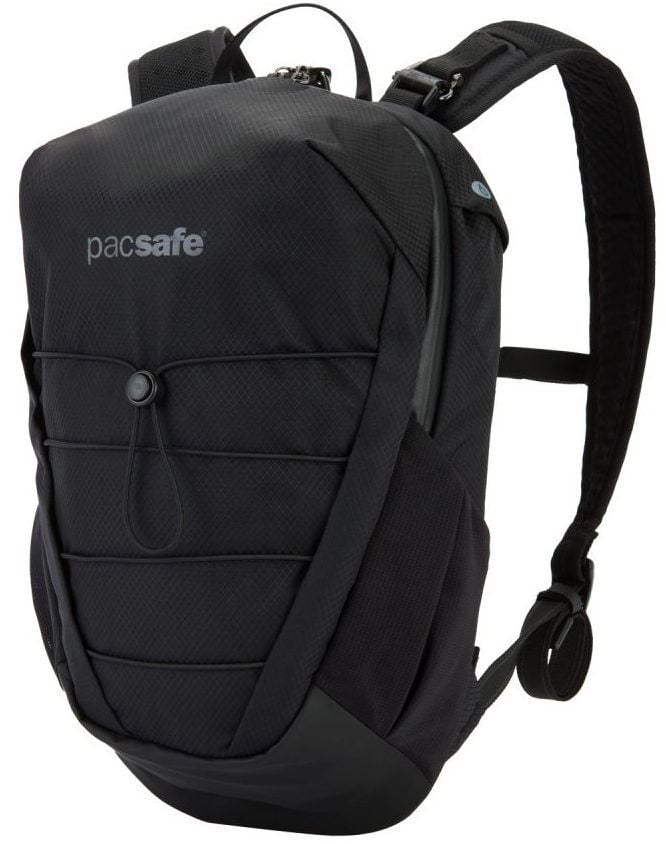 Pacsafe's Venturesafe X 12L offers an unconventional approach to safe travel. There aren't a lot of bags on the market that you can lock, secure against sturdy furniture, or deter thieves. If you spend a lot of time using public transportation systems or walking through crowds in dangerous areas, this backpack might be enough to discourage a series of unfortunate events.
The good and bad parts about Pacsafe travel bags
Pros: In the realm of travel backpacks, Pacsafe brings on their A-game in terms of design. An unconventional approach to travel leaves us with backpacks that are much less likely to be compromised by thieves.
It'd be pretty tricky to rob someone with a Pacsafe bag due to the zipper locks and slash-proof materials. But in addition to the awesome safety features, the Venturesafe X 12L is pretty comfortable.
And there aren't a lot of companies that are coming out with original features like Pacsafe.
Cons: While the website states that you can carry an 11 inch laptop in the Venturesafe X 12L, you have to take into consideration whether or not you usually use a laptop case. I wasn't able to fit my laptop into this backpack, which makes me question the versatility of this pack. While it's very well made, and will probably last a long time, I don't know what I'd carry in a backpack of this size. And the water bottle pockets are really small. Even standard water bottles are difficult to fit in these pockets.
Weather resistance: The Pacsafe Venturesafe X 12L is not weather resistant. This isn't necessarily a problem, depending on your intended use. But I personally spend a lot of time outdoors and don't love the precariousness of it. At the moment, Pacsafe doesn't sell pack covers to protect your things from the elements. You can probably find a backpacking pack cover that'll do the trick, but it'll be tough to find a size that fits a 12L pack. This is disheartening since I'd intend to use this backpack for my electronics. Your backpack doesn't necessarily have to be waterproof. You could carry ziplock bags for your electronic items. It's just easier if the fabric is waterproof.
Is this travel backpack comfortable?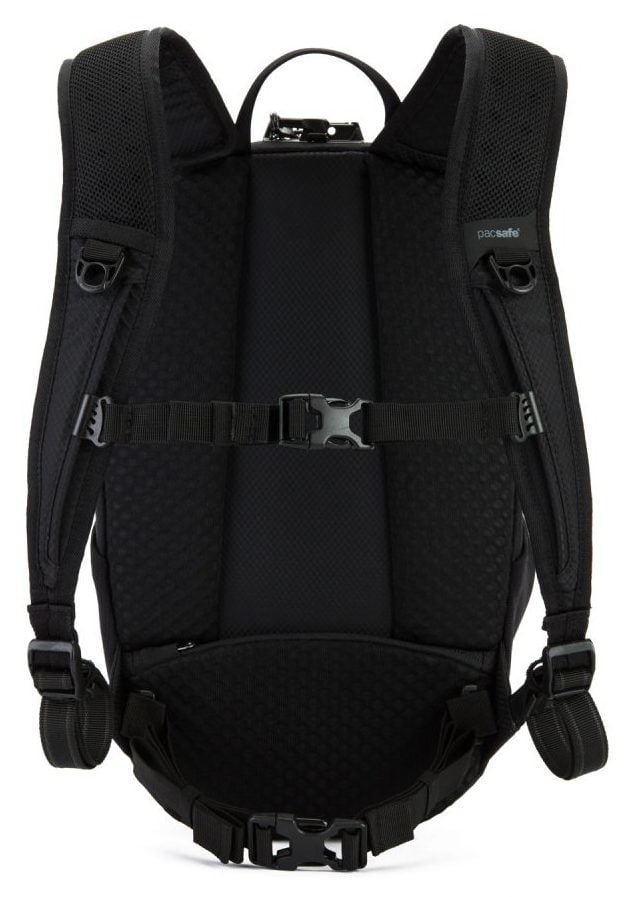 The padding on the Venturesafe X 12L is really nice. The straps and the back offer a lot of cushioning. The waste and shoulder straps are adjustable, which makes it easy to make this backpack compliment you. But the straps started to rub against my arms, which became uncomfortable after a few hours of travel.
Weight of the Venturesafe X 12L
For such a small backpack, the Venturesafe X 12L is actually a little heavy. This means that you won't have to worry about destroying your backpack if you decide to carry a few bricks around. But there are lighter backpacks on the market if your main aim is to travel as light as possible.
Is this backpack reliable?
Pacsafe manufactures some of the most reliable products on the market in terms of standard life-expectancy. But the safety mechanisms that this backpack implements are game-changing. Now, instead of having to sleep on your bag in the airport, you can lock it closed and worry a little less about getting robbed.
Is this backpack durable?
I'm rarely gentle with my gear. And so far, this pack has done really well during adventures. The fabric strength seems like it'll give this backpack a long life. Since manufacturers use nylon, the material is a little bit stretchy and not terribly puncture-prone. Plus the thickness of the material is a little bit more robust than many backpacks. Combining these characteristics makes for a very durable product.
How much can stuff you fit in the Venturesafe X 12L?
This is the concept I feel the weirdest about. 12L capacity basically means you're carrying a purse on your back. It's just small enough so you can't carry a full-sized laptop (or if you can, that's the only thing you can carry), but it's just large enough to be able to carry a spare jacket and a camera. The design of the backpack is great in terms of features. But if I were to purchase a backpack from Pacsafe, it'd probably be a larger version. I'd recommend 25L for daily use.
Will this backpack break the bank?
Pacsafe backpacks are not cheap. But if you tend to carry a lot of expensive gear on you while you're traveling, it might be worth splurging on an item like this. $100 for a 12L backpack is definitely on the steep end. It's possible to find less innovative backpacks for half the price. But they probably won't come with the same travel-savvy features.
How did the Venturesafe X 12L do during my travels?
I took this backpack out to some of the most remote parts of the United States. And while I was never particularly worried that I was going to be robbed while I was in those regions, I did think that the Venturesafe X 12L performed well overall while traveling.
I took this backpacker hiking and canyoneering, and there are no signs of wear at all. I was a little bit agitated by the rubbing of the straps after a couple of miles of trekking. But this might be a resolvable issue.
I'm expecting this pack to live through a lot more adventures. Although it performed very well in Southern Utah, it's really ideal for a populated environment in which thievery is a concern.
Is the Pacsafe Venturesafe X 12L right for you?
Unless I were to carry an expensive camera with me while I was traveling in a dangerous area, I probably wouldn't carry a bag like this. But if dangerous travel is a regular part of your life, a Pacsafe backpack could be a good investment for you.
A friend of mine mentioned that he would be willing to purchase a backpack like the Venturesafe X 12L if he was carrying expensive electronics and was traveling in places that are riddled with robberies. But otherwise, there are much cheaper day-to-day backpacks.
I'd say that you should take a look at where you'll expect to travel with this backpack, and what you're thinking you might carry. If you're a professional photographer, or you tend to carry really important documents around, the safety features might make it worth the purchase. If you try not to carry valuables with you, it might benefit you to look at some cheaper options.

Our GREATEST Travel Secrets…
Pop your email here & get the original Broke Backpacker Bible for FREE.
Final Thoughts about the Venturesafe X 12L
After testing this backpack out in a variety of environments, I was overall confident in the durability of the design. It's a really well-made product. And the features are unbeatable in terms of safety.
In the future, I'd definitely opt for a slightly larger travel backpack. But I wasn't disappointed in the Venturesafe X 12L's performance. The padding makes the thick part of the straps and the back panel very comfortable. You can reach behind you and take your water bottle out of the pocket without taking your pack off. And it's pretty adjustable.
The sneaky back pocket is my favorite feature, and really quite clever. It's practically unreachable if you're wearing this backpack. And the unique features that the Venturesafe X 12L exhibits aren't common backpack features, which makes this product interesting.
What is our final score for the Pacsafe Venturesafe X 12L? We give it a rating of 4.7 out 5 stars!

I hope you found this review to be informative and helpful in your search for the right travel backpack.
If you're looking for the perfect accompaniment for your PacSafe backpack, check out the best travel purses on offer to keep your passport and documents organised, there's a great PacSafe on in there!
---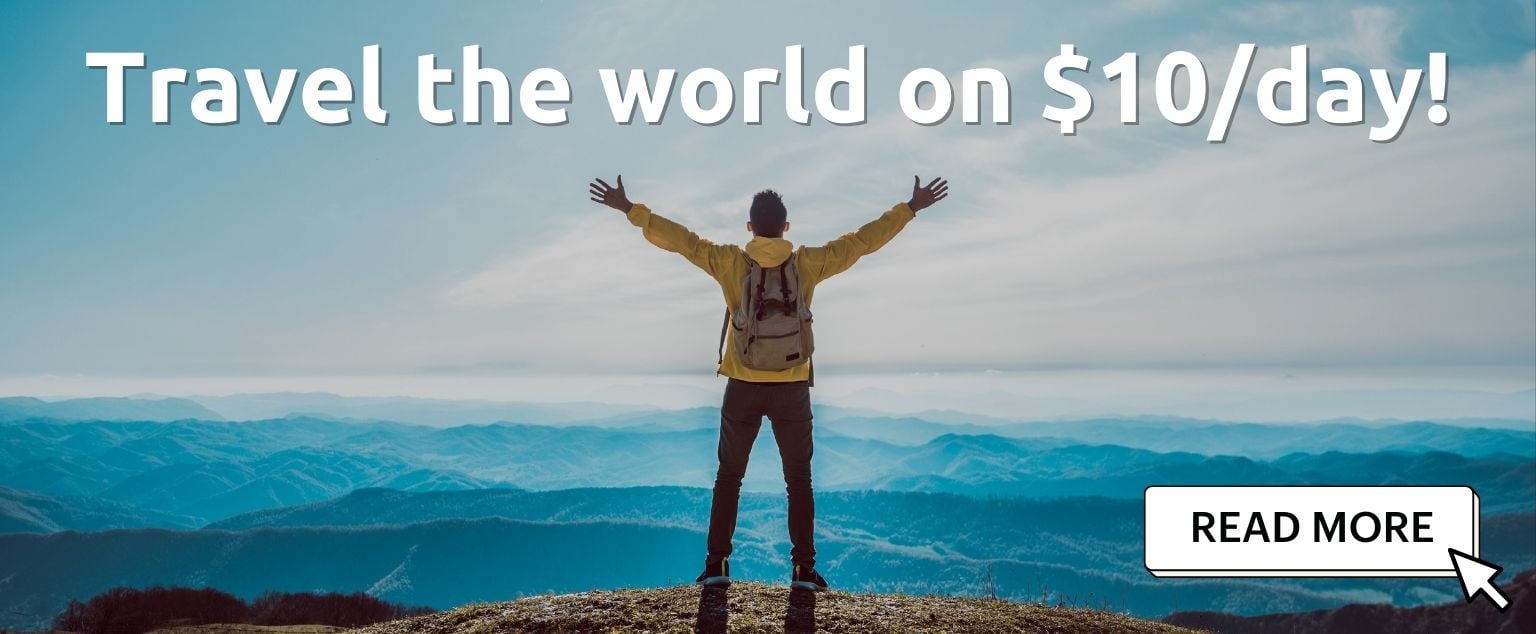 And for transparency's sake, please know that some of the links in our content are affiliate links. That means that if you book your accommodation, buy your gear, or sort your insurance through our link, we earn a small commission (at no extra cost to you). That said, we only link to the gear we trust and never recommend services we don't believe are up to scratch. Again, thank you!