As more and more backpack companies churn out the "next great digital nomad backpack," the more skeptical I become. My eyes roll and sighs emanate from my chest. To get me excited about a product, I need something more than just a sleek design and a well-positioned laptop compartment. When I heard about a backpack with solar charging capabilities, my interest was definitely piqued.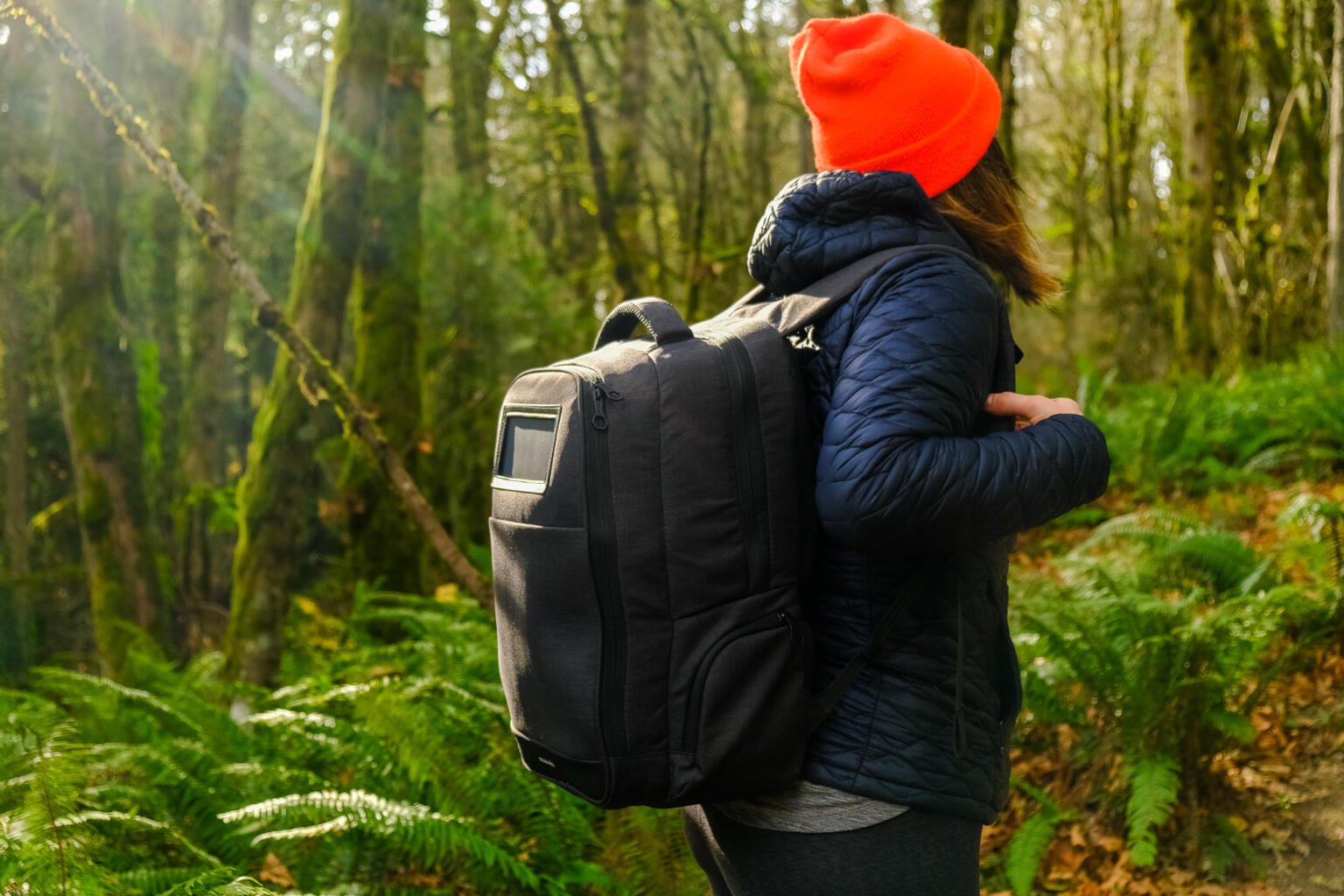 The Solgaard Lifepack is a thoughtfully designed, environmentally conscious, and anti-theft minded backpack built to serve busy humans in the short-term travel and digital nomad space. Although not large enough to be a long term travel backpack (it's only 18 liters), it's a great everyday bag option for urban city dwellers and/or daypack for backpackers and location-independent blogger types.
I'm a lover of all things solar-charged, so I immediately jumped at the suggestion of testing a solar backpack like the Lifepack. So what's it like to actually use and work out of the Solgaard Lifepack?
To answer this question and many more, we are going on a journey into—you guessed it— Lifepack Review Land.
Below I break down ALL of the need-to-know juicy details of the Solgaard Lifepack so you can decide whether or not the Lifepack can help you organize the chaos of the modern-day human experience. (I'll take all the help I can get.)
I'll examine the Lifepack's key features, organizational design, functions, security features, size, weight, fit/comfort rating, the solar power bank option, and how the Solgaard Lifepack stacks up against its rivals. The Lifepack is also not without its faults, so I'll go over what I love about the bag and what I don't.
Quick Answer: Important Specs of the Solgaard Lifepack
Price: Lifepack with the Solar Bank: $165
Capacity: 18 liters
Weight: 4 lbs.
Materials: Partially made from recycled plastic bottles, nylon, heavy-duty vinyl, anti-slash exterior.
Laptop Compartment: Yes
Winter is coming… WARM UP!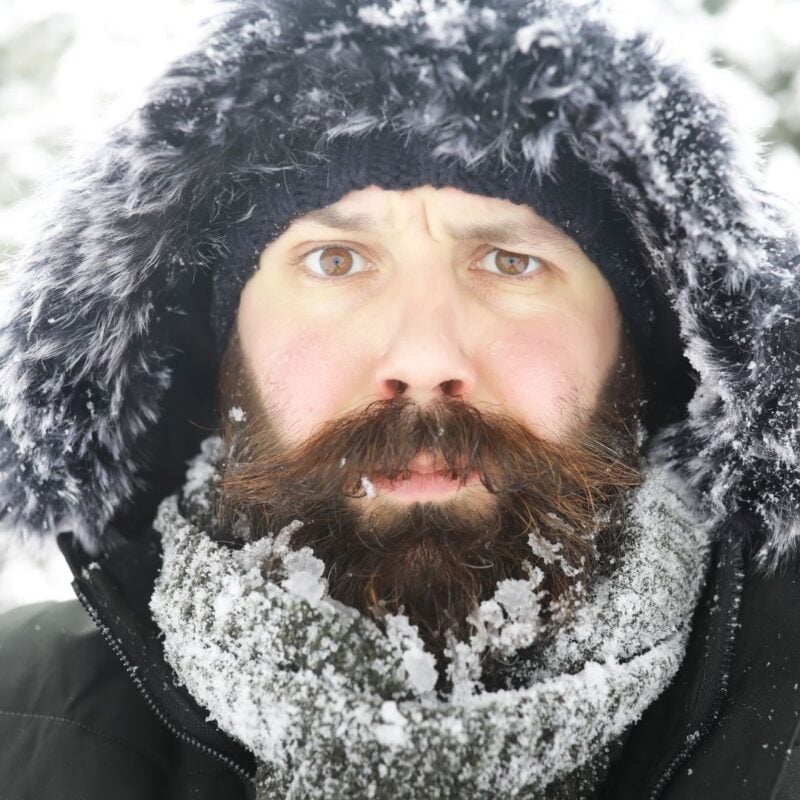 Get up to 50% OFF when shopping gear for the winter on REI.
Warm up for the holidays and SAVE on outdoor gifts all the way through Dec 18!
View on REI
For such a relatively small backpack, the Lifepack has plenty of cool features to keep things interesting. There are two main compartments: the Work Zone and the Life Zone. Each compartment serves a different purpose as the name suggests.
I have been using this Solgaard bag for the last few weeks around town here in Portland, Oregon. My average workday involves a bike, bus, or Lyft ride into the city. I usually bring everything I need with me for the day including warm clothing layers. Here is what I have been packing into my Lifepack nearly every day I go downtown:
13″ Macbook pro
Fujifilm X-T3 camera
Laptop charger
Phone charger
Jungle of cables
Solgaard solar bank
Rain jacket
Down jacket
Earbuds
Smartphone
Full-sized notebook/planner
Few pens
Water bottle
Coffee thermos
My master plan to take over the world (fits easily in one of the small pockets)
Other random bits and pieces of my life
Organic smoked chipotle hot sauce for good measure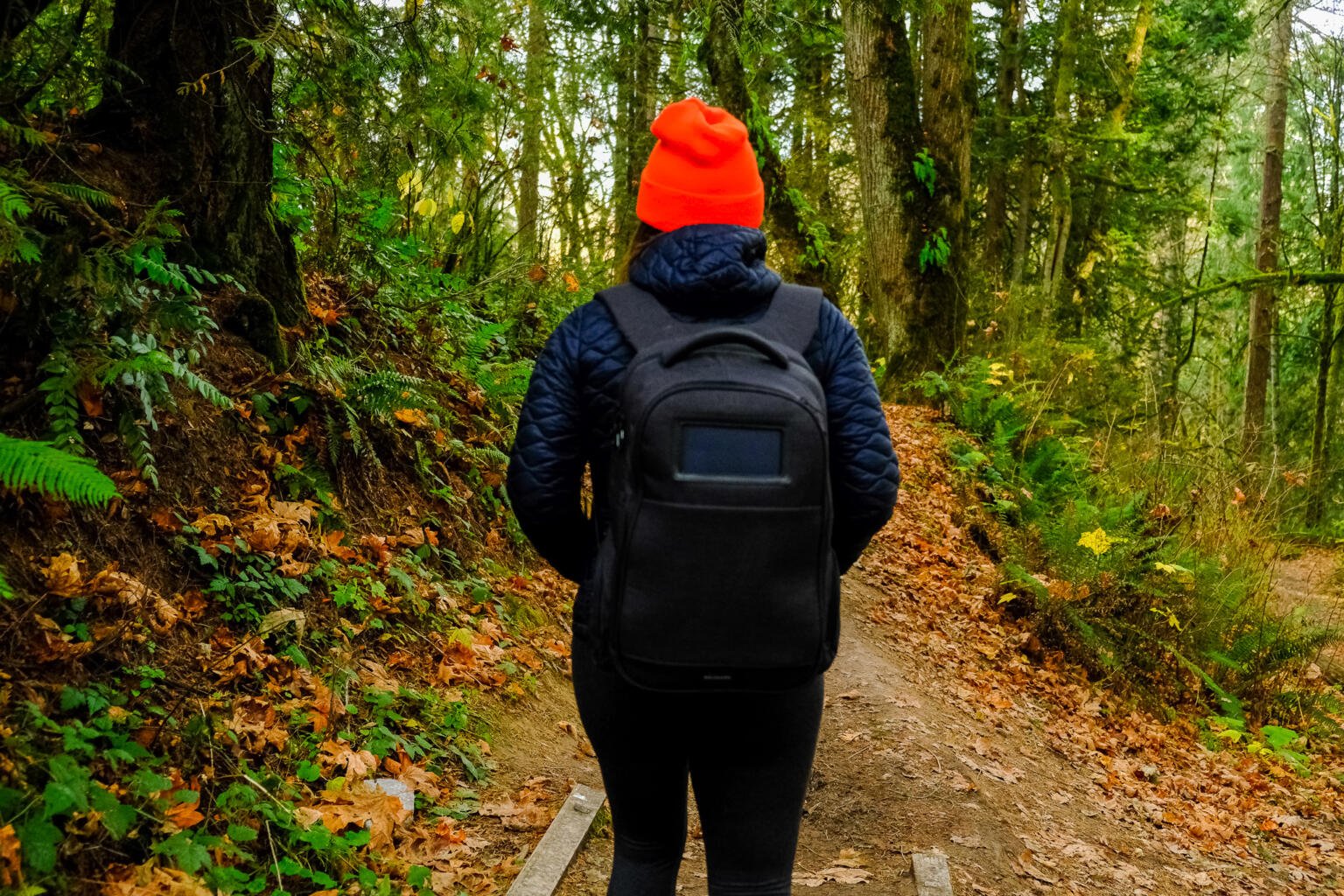 The Life Zone
This is the main pack area where you'll find the divided laptop compartment. The actual spot for the laptop runs along the inside of the back panel. The smaller pocket is more for tablets or medium-sized notebooks.
The liner of the laptop is made from this super-soft plush/fleece-like material, so if you ever drop MDMA and need something nice to touch, I recommend going straight for the laptop compartment. Still paying attention? Good.
As mentioned, I use a 13″ Macbook Pro, but the laptop area can accommodate laptops up to 15″ (and
probably bigger if yours happened to exceed 15″). Accessing the laptop on the fly is easy and convenient whether you're at the cafe or waiting in line to deal with my favorite people on earth— the TSA gremlins at the airport.
Opposite the laptop compartment, you'll find four pockets, two of which have zippered enclosures, The zippered pockets are made out of mesh so one can see the contents easily and fish out whatever is being kept there. All of the pockets in the Life Zone (excluding the laptop compartment) are quite small. Don't take it as a metaphor for your actual life or you'll just get the blues.
To give a size perspective, the Solgaard solar bank doesn't fit into any of these pockets (nor does my other power bank). These pockets are good for keeping chargers, cables (possibly a small hard drive?), small snacks/gum, or other items not larger than a big smartphone. I kept my earbuds in one of the super small pockets so that they didn't become a tangled mess elsewhere in the bag.
I mostly used the Life Zone to store my laptop, layers, and a few snacks (very important). All said, I would like to have seen larger pockets as the current pocket system is a little too small to be practical for my needs anyway.
Life Zone Compartment Score: 3/5 stars
The Work Zone
The second, smaller front compartment deemed the Work Zone is where I keep quick access items like my water bottle and thermos (because I ain't getting any work done without coffee), wallet, writing utensils, and other miscellaneous life crap.
Of the three non-zippered pockets found in here, all of them are almost too small to be useful. The smartphone pocket fits my ancient iPhone 6, but I typically travel with my phone in my pocket as most folks do anyway.
In case you have a sudden need to drink a tasty beer before, during, or after work, you'll find a Solgaard stamped bottle opener attached to a lanyard in the upper corner of the compartment. It's worth mentioning that the striped inner lining of both the Life and Work Zones are made from recycled plastic bottles, which is awesome. Good job Solgaard!
Now with all of these features in mind, my judgment is that the Lifepack is just another backpack. Here is what makes the Lifepack stand out from the rest of the similar work/travel backpacks in its class: the Solar Bank/USB rigging system set up.
Without a doubt, the coolest and most unique feature of the Lifepack backpack is the Solgaard Solar Bank.
Note that the Life Zone compartment opens like a horseshoe (not a clamshell). The Work Zone compartment opens a bit further allowing for a bit easier access than the Life Zone.
Work Zone Compartment Score: 4/5 stars
The Solgaard Solar Bank System
I'll be honest with you, if you are going to invest the money into buying a Lifepack, then you definitely want to pay the extra $50 to get the Solar Bank.
This is how it works: the little window on the front of the pack is where the Solar Bank lives and receives sunlight. The window can be closed as well in the case of rain or if you just don't happen to be using the Solar Bank. Using the velcro adjustments buttoned into the inner backpack wall, one can easily secure the Solar Bank into place so it won't move.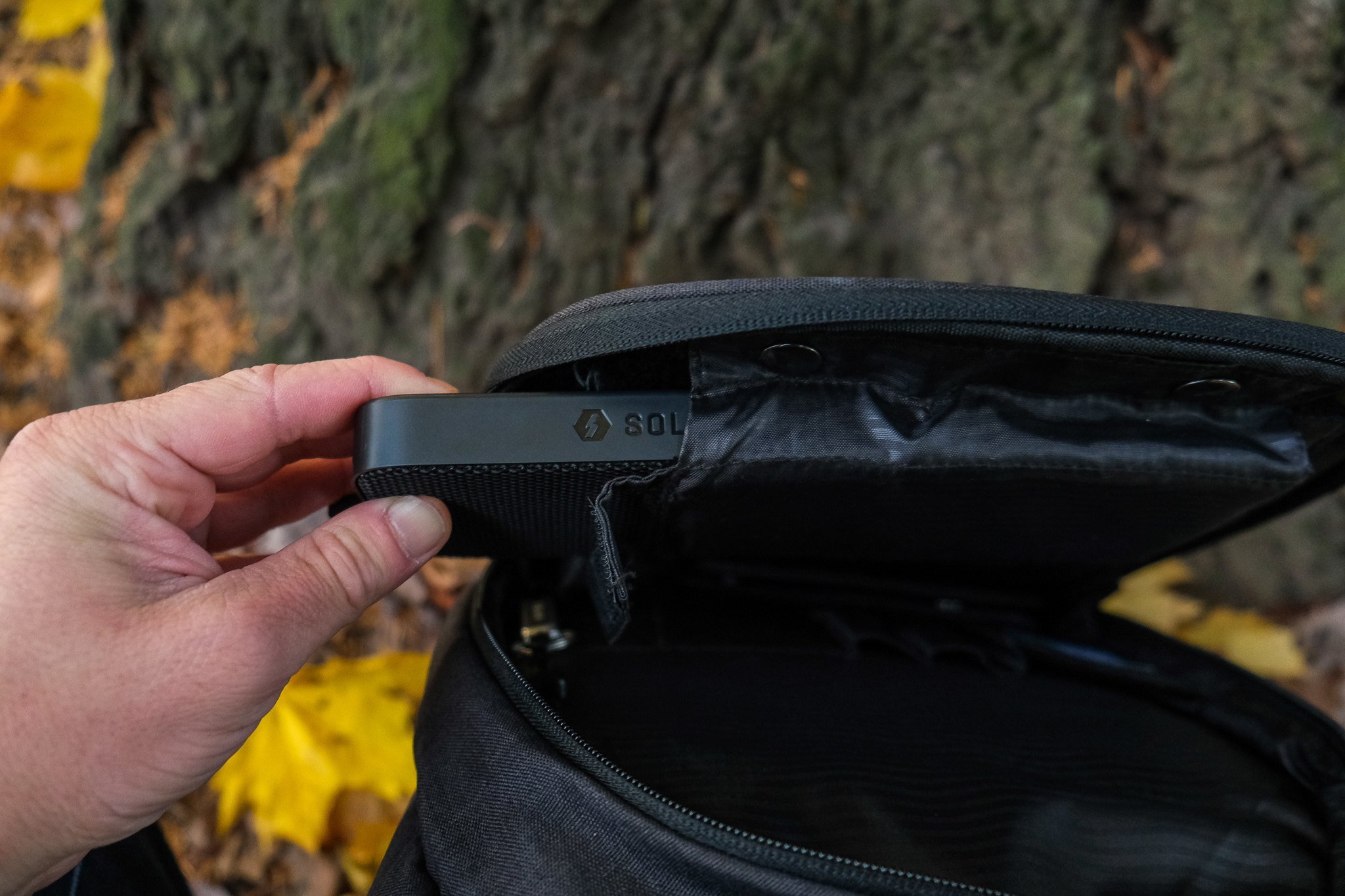 Obviously, make sure the solar panels are facing outwards otherwise you will be charging a whole lot of nothing in the dark depths of the bag.
A fixed USB cable feeding to a small exterior pocket can be plugged into the Solar Bank when it's fixed into position. This is very handy because it means you don't have to open the Work Zone to access the power supply. If you plug directly into the Solar Bank, you can charge up to two devices at once. The Solar Bank can also be charged via a wall charger if you happen to live in a cloudy place like me. Where are you sun?!?!?
The Solar Bank combined with the other Lifepack features elevates this backpack from an average bag to a very practical badass backpack.
Solgaard also offers a Solar Bank + Bluetooth Speaker (officially it's called a Boombox) option in case you are trying to pump some tunes. The Lifepack + Solar Bank Boombox combo costs $195. You can also buy the Solar Boombox separately/later.
The Lifepack costs $115 without the Solar Bank (but who wants that?).
Charging the Solar Bank
The Solar Bank can also be charged via a micro USB cable by plugging into a wall outlet with USB charging capacity. Two amps will charge in approximately six hours, one amp will take over 10 hours. To check the battery charge status, you just press the power button.
Five shiny LEDs = full battery. The upper large USB port will charge at one amp output, the lower USB port will charge at high-speed 2.4a output. Try to use the sun as much as you can though!
Two hours of sunlight per day and a 50% top-up to your phone means you'll never need to plug your Solar Bank into a wall! One hour of sunlight = 25% charge for your smartphone. The Solar Bank provides five full charges for your smartphone using zero solar power.
Every four hours of sunlight means one extra charge for your phone. If you expose the Solar Bank to the sun often enough, you should not have to charge it that often.
Solar Bank System Score: 5/5 stars
The Exterior
Appealing to the minimalist in all of us, the exterior is simple, clean-looking, and unassuming. To the naked eye, there are only two visible smallish side pockets (I will cover the secret pockets later in this review).
The right side pocket is were the forementioned USB charging port is located. Once connected to the Solar Bank in the Work Zone compartment you can plug in one device and charge it on the go. Pretty awesome, right? These are the details to pay attention to. If need be you can plug in a smartphone to charge and then zip it up inside the pocket (my iPhone 6 fits comfortably inside).
Solgaard claims that one can "easily" fit a water bottle into the side pockets. I'm sorry, not sorry. I got to call bullshit on that. There is no way you can fit a water bottle into the side pockets unless your packing one of those 6 oz. earth-destroying plastic bottles containing 3 1/2 sips of liquid… and even one of those tiny bottles would be a stretch to fit.
That said there is a metal ring that can be used to attach a water bottle using a small clip or carabiner (not included).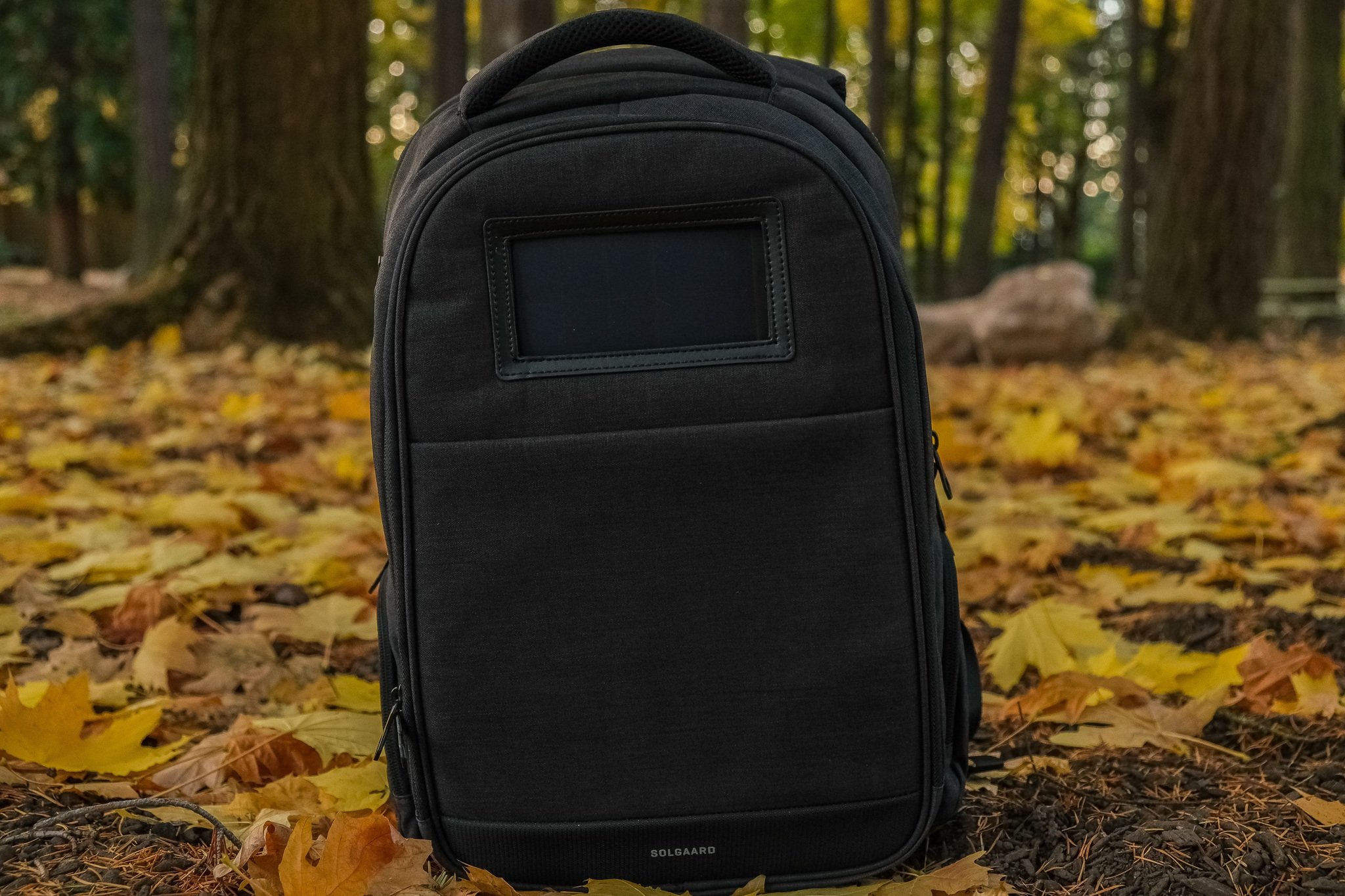 Sizing and Fit
Padding in all the right places is something that Solgaard did not skimp on. The bulked out shoulder straps ensure a comfortable carry even if the backpack is loaded with your favorite rock collection. Note that there are no chest or hip belt straps, though, for a pack of this size (18 liters), they are hardly missed.
The back panel almost feels like it has some sort of memory foam embedded in there. While the padding may add to the overall weight of the Lifepack, a comfortable carry goes a long way in winning over my backpacker heart.
The Solgaard Lifepack is a unisex bag that should fit most bodies. I'm just estimating here but I'd say if you happen to be part giant (over 6 1/2 feet) the bag could feel a bit small for you, especially if you are a large tall person.
The shoulder straps adjust like any other backpack making it easy to dial in the perfect fit.
If you travel with a wheeled suitcase (I do not and probably never will), there is a handy suitcase mounting strap. This allows for the lazy folks amongst us to fix the backpack to a rolling suitcase. For real though, it's a pretty cool feature if your Lifepack is loaded with stuff and you are stuck in a neverending security line at the airport.
Solgaard calls this feature a "suitcase seatbelt" and in fact, that is exactly what it is, right down to the material used.
Sizing and Fit Score: 4/5 stars
Durability and Toughness
On the Solgaard website, there is no information regarding what type of materials were used for the exterior build design. To the touch, the Lifepack material feels burly and like it could handle a seriously abusive owner like me.
Despite the lack of any visible frame system (you can basically fold the bag in half) the Lifepack has a noticeable rigidity which gives me confidence that the bag will hold its shape over time. If it is any indication the bag can stand upright on the ground without falling over.
Without a doubt, the toughest area of the Lifepack is the underside/bottom. It's constructed from a water-resistant vinyl (feels like it could be waterproof in fact) material that feels like it could be dragged over a field of razor blades (sorry for that horrifying image) without suffering much damage.
The zippers feel and look plenty sturdy and can easily be locked for extra security as they have wide eyelets, which brings me to my next point…
Durability and Toughness Score: 4/5 stars
Security
Security is a big deal for Solgaard. The designers of the Lifepack went out of their way to add unique security features that I have yet to see on other work/travel backpacks.
Let's start with the stash pockets, because who doesn't like a few good secret pockets. Secret stash pockets serve a number of valuable purposes. From hiding that sexy bartender's number from your girlfriend to keeping credit cards and cash safe, yet close at hand— secret pockets are awesome to have.
The four stash pockets are so well concealed that it actually took me a while to find them all. Two small secret pockets are located on the shoulder straps, one on each strap– those are the semi-obvious ones. These pockets are perfect for keeping your metro cards, credit cards, and a little cash (and that bartender's #).
The other two secret pockets (the ones I couldn't find for a minute) are sewn into the back panel. These pockets are larger than the shoulder strap pockets and are the perfect shape to fit a passport. It may feel weird to have your passport hidden away on your back, but ain't nobody gonna steal it, that's for damn sure.
To top it all off, Solgaard included a stretchy coil locking system (kind of like a miniature bike lock) so that you can secure the Lifepack to your chair at a cafe or whatever other busy places you happen to find yourself in. The lock can also be used to lock the zippers together.
I will say that if I had all of my expensive electronics in my backpack, the lock isn't stout enough to warrant my full confidence. I get that weight was a factor when the designers created the lock, but I would like to see a lock that doesn't feel like my Leatherman could cut through it with enough effort.
It's worth noting that there are no accessible pockets located on the front of the bag, meaning there is nothing there for pickpockets or thieves to get to.
Security Score: 4/5 stars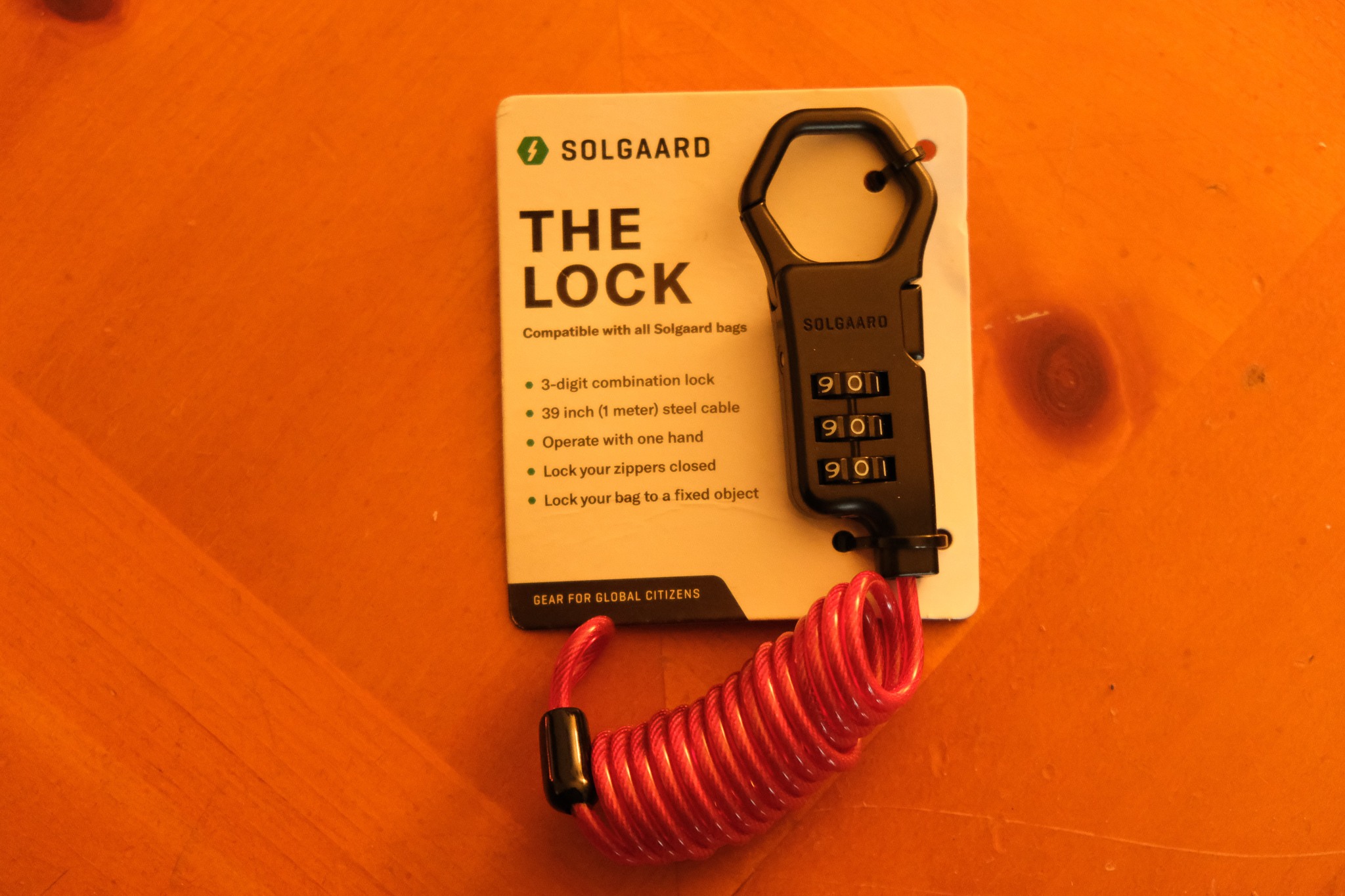 Aesthetics
I appreciate the simplicity of the Lifepack's design. No frills. No bullshit. It has the sleek look of respectability (fooled you!) for being in the city and/or going to important business meetings with your laptop (because you go to important business meetings). At the same time, there is nothing flashy whatsoever about the Lifepack, which I fully dig.
The Lifepack is kind of an anonymous backpack. The kind that wouldn't make you stop on the street for a double-take, but may raise some curious eyebrows when the Solar Bank is noticed, like "Hmm, I wonder if that's a solar power bank. Hmm, interesting, that backpack has electricity. Fucking Millenials."
The best part of the overall look of the Lifepack for me is its versatility. You can literally be traveling just about anywhere and its functionality and visual aesthetics remain the same. '
At the moment, this Solgaard backpack only comes in a few colors, though I prefer Black, which is the perfect color for a minimalist disposition anyway.
Aesthetics Score: 5/5
What I Liked About the Solgaard Lifepack
The laptop compartment. So soft.
Well built and durable.
LOVE the stash pockets.
The quick-access USB charging port in the outer pocket.
The Solar Bank—obviously.
Compact.
Minimalist visual design.
Very comfortable fit.
What I Didn't Like About the Solgaard Lifepack
Many of the internal pockets are too small to be
practical.
No real water bottle pocket.
The lock cable seems a bit flimsy.
No chest strap.
The best present of all… is CONVENIENCE!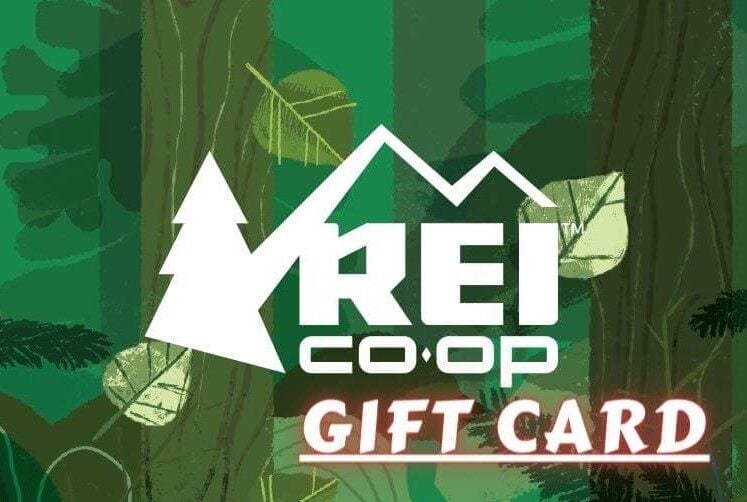 Now, you could spend a fat chunk of $$$ on the WRONG present for someone. Wrong size hiking boots, wrong fit backpack, wrong shape sleeping bag… As any adventurer will tell you, gear is a personal choice.
So give the adventurer in your life the gift of convenience: buy them an REI Co-op gift card! REI is The Broke Backpacker's retailer of choice for ALL things outdoors, and an REI gift card is the perfect present you can buy from them. And then you won't have to keep the receipt. 😉
Buy on REI!
Solgaard Lifepack vs the Competition
The Solgaard Lifepack is somewhat in a class of its own due to its solar capabilities and compact size. For us they are one of the top luggage brands in 2023.
That said, there are a few backpacks out there worthy of a comparison. One other great carry on pack is the Tortuga Travel Pack.
Whilst the Travel Pack 30L is a whole 12 liters larger than the Lifepack, the size difference is noticeable. While the Tortuga Travel Pack is still is not large enough to be a full-time travel backpack, one can pack enough inside of it for an extended week of work/travel.
Really though, it is hard to compare the two because the Solgaard Lifepack simply wasn't designed for extended travel.
Both bags function as solid everyday bags, with the Lifepack being my personal choice for day-to-day life/work/play stuff. If you also want a bag that doubles as a 2-7 day travel bag, then the Setout Divide may be more what you're looking for. Since we are talking about larger travel backpacks here, then I'll need to disclose a new gem I recently reviewed.
At the moment, my favorite all-around carry-on travel backpack is the Aer Travel Pack 3. Check out my full Aer Travel pack 2 review!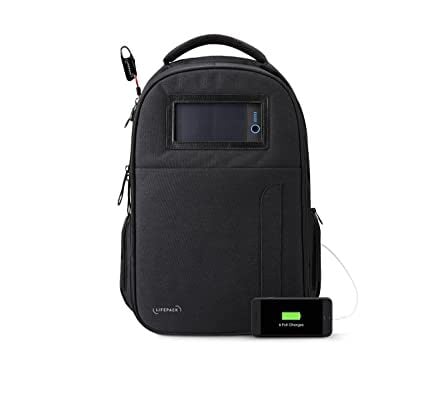 Solgaard Lifepack
Price > $$
Liters > 18
Laptop Size > 15″ inch laptop
Best Use? > Everyday use, work/travel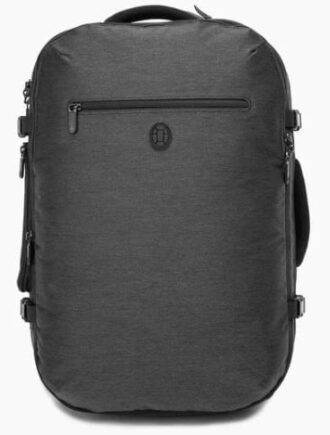 Tortuga Setout Divide Backpack
Price > $$$
Liters > 26
Laptop Size > 15″ inch laptop
Best Use? > Everyday use, work/travel
North Face Recon
Price > $$
Liters > 31
Laptop Size > 17″ inch laptop
Best Use? > Everyday use, work/travel
Mous
Price > $$$
Liters > 25
Laptop Size > 16″ inch laptop
Best Use? > Work/travel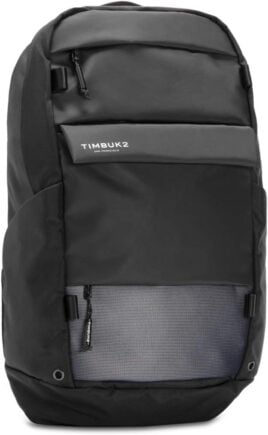 Timbuk2 Lane
Price > $$$
Liters > 26 L- 35 L
Laptop Size > 15″ inch laptop
Best Use? > School/work/travel
LowePro ProTactic 450
Price > $$
Liters > 40
Laptop Size > 15″ inch laptop
Best Use? > work/travel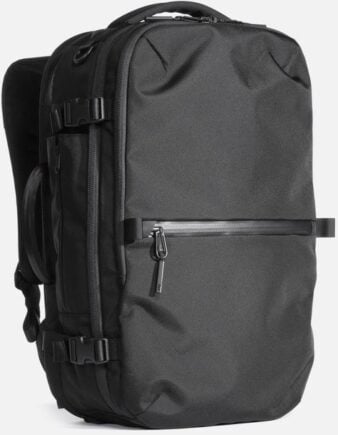 Aer Travel Pack 3
Price > $$$
Liters > 33
Laptop Compartment? > Yes
Best Use? > Everyday use, weekend, international travel

Our GREATEST Travel Secrets…
Pop your email here & get the original Broke Backpacker Bible for FREE.
Solgaard Lifepack Backpack Review: Our Verdict
Well now you've seen the light and heard the good word, I mean you basically know the Solgaard Lifepack as good as I do now.
The Lifepack is not a 100% perfect backpack (very few actually are). I would have liked to see a bit better pocket configuration in the interior, an actual water bottle pocket, and I think each backpack should come with $100 hidden in one of the stash pockets (I do love those stash pockets for real).
Seriously though, the Lifepack is much more than an average day pack or solar backpack. The reasonable price point and smart design of the backpack coupled with the fantastic Solar Bank system definitely elevate the Lifepack from a "meh" sort of bag into an extremely practical/versatile backpack for busy folks on the go.
To be fair, there really isn't another backpack on the market quite like it. Be sure that the competitors are paying close attention to what Solgaard is doing (for good reason) and no doubt we will see more of these solar-powered urban work/travel bags hitting the scene soon.
For integration into your busy AF life, the Solgaard Lifepack is a solid value for what it offers.
Overall Solgaard LifePack Score: 4.2/5 stars
---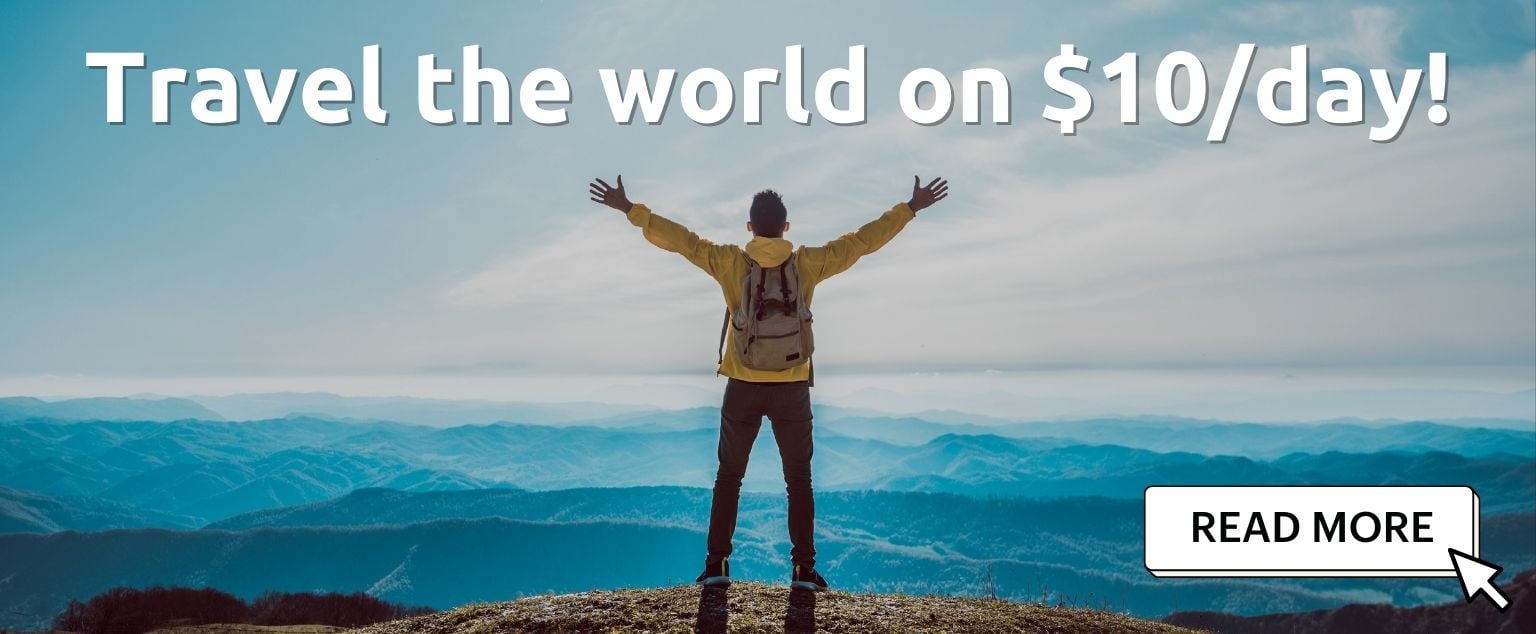 And for transparency's sake, please know that some of the links in our content are affiliate links. That means that if you book your accommodation, buy your gear, or sort your insurance through our link, we earn a small commission (at no extra cost to you). That said, we only link to the gear we trust and never recommend services we don't believe are up to scratch. Again, thank you!