When you have the soul of a traveller, everyday becomes an adventure (and remember, even Indian Jones had to get his groceries somewhere). This has never been more true than in 2020, a year when many of us have had to curtail our travel plans.
With this in mind, I set out to review Osprey's dedicated commuter day pack which has been custom designed for the daily odyssey's we all undertake to work, the gym or the store. In this review I will run through the pack's specs and features, it's typical uses, the pro's and the cons and finally will look at a few alternatives.
So let's get to our Osprey Apogee mens backpack review.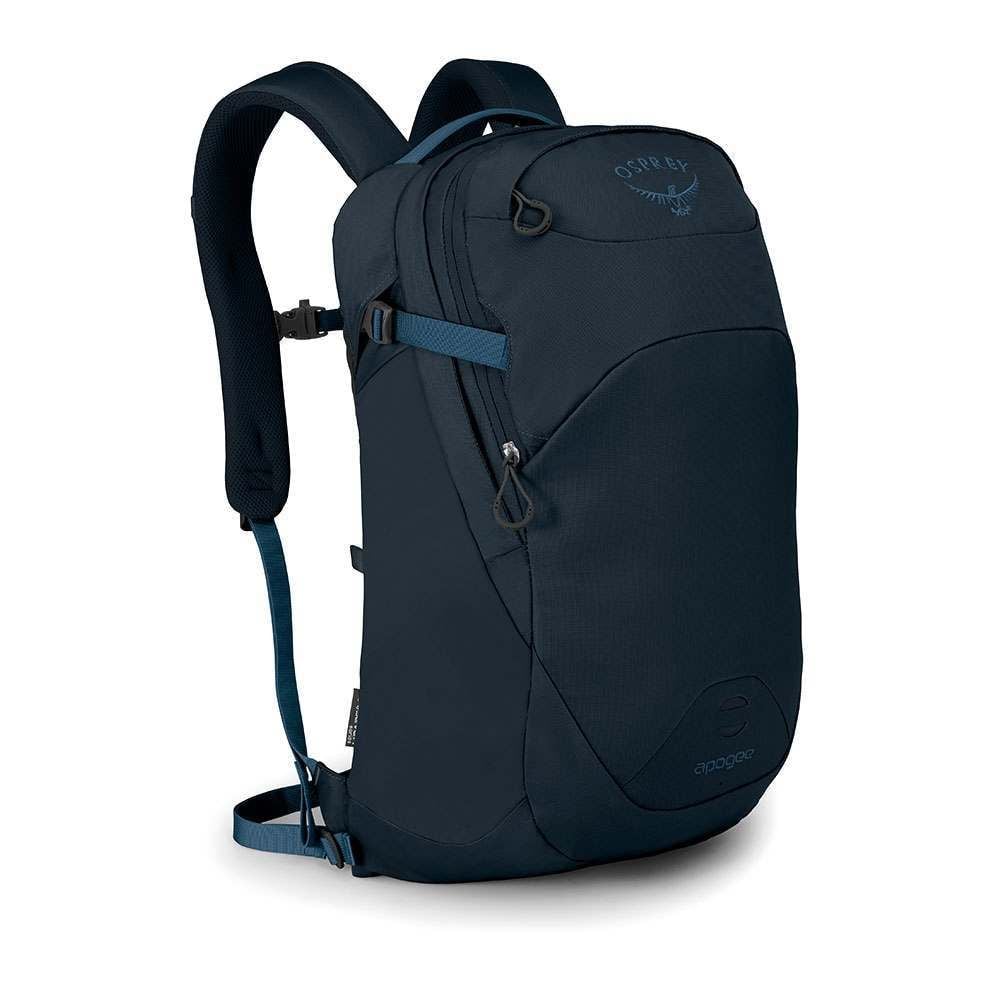 let's start off our Osprey Apogee review with some basic info:
Specifications
Volume: 1709 IN3 / 28 L
Dimensions: 50H X 29W X 24D CM
Weight: 0.82 KG
FABRIC
MAIN: 210/420/630D Nylon Dobby Blend
ACCENT: 420HD Nylon Packcloth
BOTTOM: 210/420/630D Nylon Dobby
Ladies & Gents, It's Time to Step Your GEAR Game Up. 😉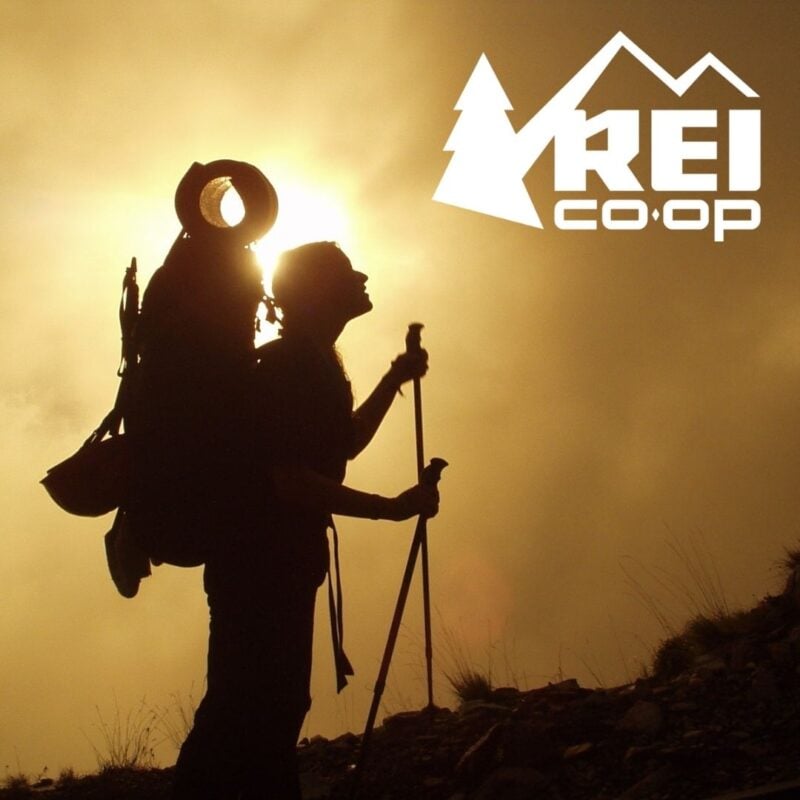 REI is one of America's biggest and most-loved outdoor gear retailers.
Now, for just $30, get a lifetime membership that entitles you to 10% OFF on most items, access to their trade-in scheme and discount rentals.
Join REI Today!
Capacity & Weight
Firstly, we will start with the pack size. The Osprey Apogee is a 28 litre pack which is a typical, standard day pack size for man. To help you visualize that, if you think what a "normal sized" day-pack is like (think back to high school) it is about this size. For me, I can usually fit my gym kit, a packed lunch and a laptop in there.
Note that there is a women's version of this backpack available – the Aphelia – which is 26 litres. But for today we're looking specifically at the Osprey Apogee men's laptop backpack. Keep an eye out for an Osprey Aphelia review soon.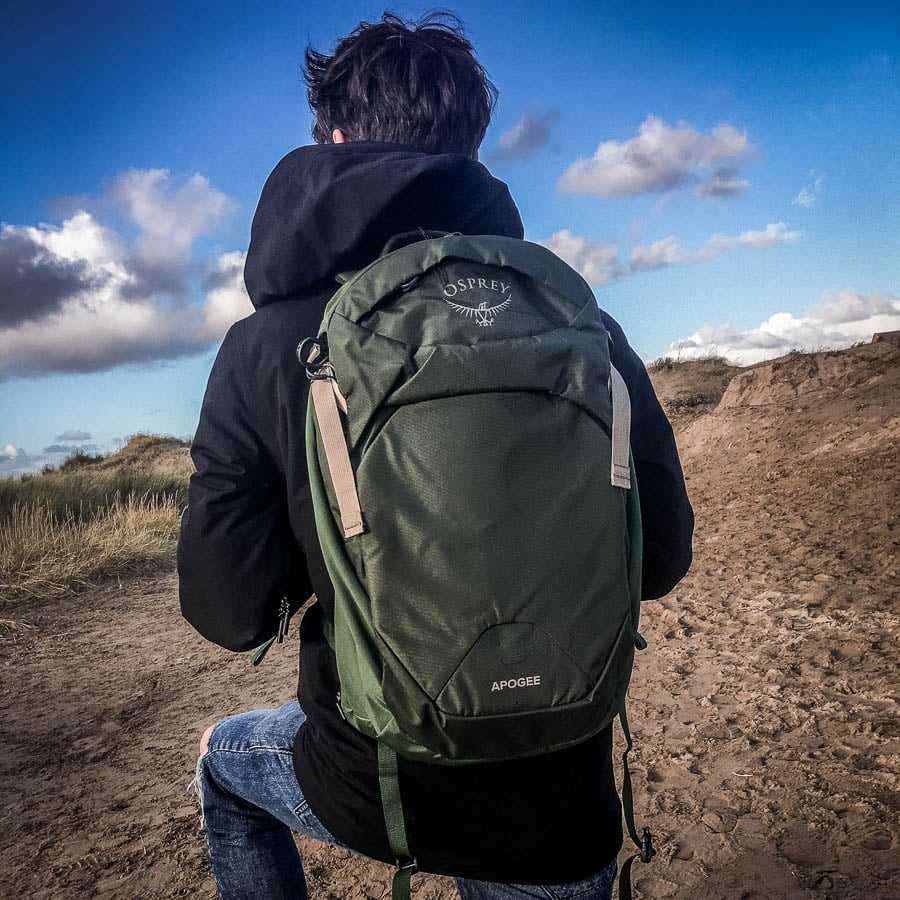 This makes the Osprey Apogee ideal as commuter backpack. Typically you can fit whatever you need for a day out whether you are headed to work, the library or doing some shopping. This capacity is generally also enough for overnight trips or even day hikes – however, this backpack is not ideal for day hikes as we will touch upon later.
The Osprey Apogee daypack is designed as a backpack for carrying either a laptop or tablet – the dedicated laptop compartment holds laptops of up to 15"(38cm). If you have a 17" laptop (rare creature you are), it will not fit comfortably. That said, remember that there are dedicated travel laptops bags out there.
The pack itself is also pretty light. Whilst it doesn't straddle "ultralight" territories, at 0.82 KG it is amongst the lighter packs in this range that I have tried. If you are after an ultra-light pack, check out the Osprey Daylite.
The Deets
The Osprey Apogee is a frameless backpack. This means there is no hard frame holding the pack shape. This is fine as the kind of laid weight you will be carrying in a day pack does not necessitate a hard frame (unless you pack a laid of house bricks or gold bars into the pack that is).
It also has a "airscape" meshing over the back interior which allows air to circulate when the pack is pressed against your back – this stops you getting too sweaty, perfect for those summer days stuck in a packed metro train!
The adjustable hip and chest straps ensure you get the perfect fit dialled in for your body every time. I really love all of the adjustable straps as you really can limit the amount that the Apogee moves as you walk. Basically, if you are also properly strapped down, the Osprey Apogee backpack won't move or shift much, even at a run.
Tuck-away, spacer-mesh shoulder straps and integrated handle make carrying the backpack comfortable and convenient.
Let's look over those key features again:
Features
Discreet side access dual stretch mesh water bottle pockets
Upper side compression straps with tuckaway garage
Front panel organization pocket with key clip
Heat embossed scratch-free slash pocket
Dual stretch mesh water bottle pockets
Blinker light attachment
Padded laptop sleeve and tablet sleeve
Magazine / document sleeve and internal organization
Storage & Pockets
As I said, the storage is a 28 litre (day pack size). This is broken down into 2 main, zip open main compartments which are then themselves sub-divided into segments and compartments to make storage and organisation easier.
Then, there is the little, top-lip front pocket (semi-hidden) which I use for putting my house keys, some change and latterly, a face mask.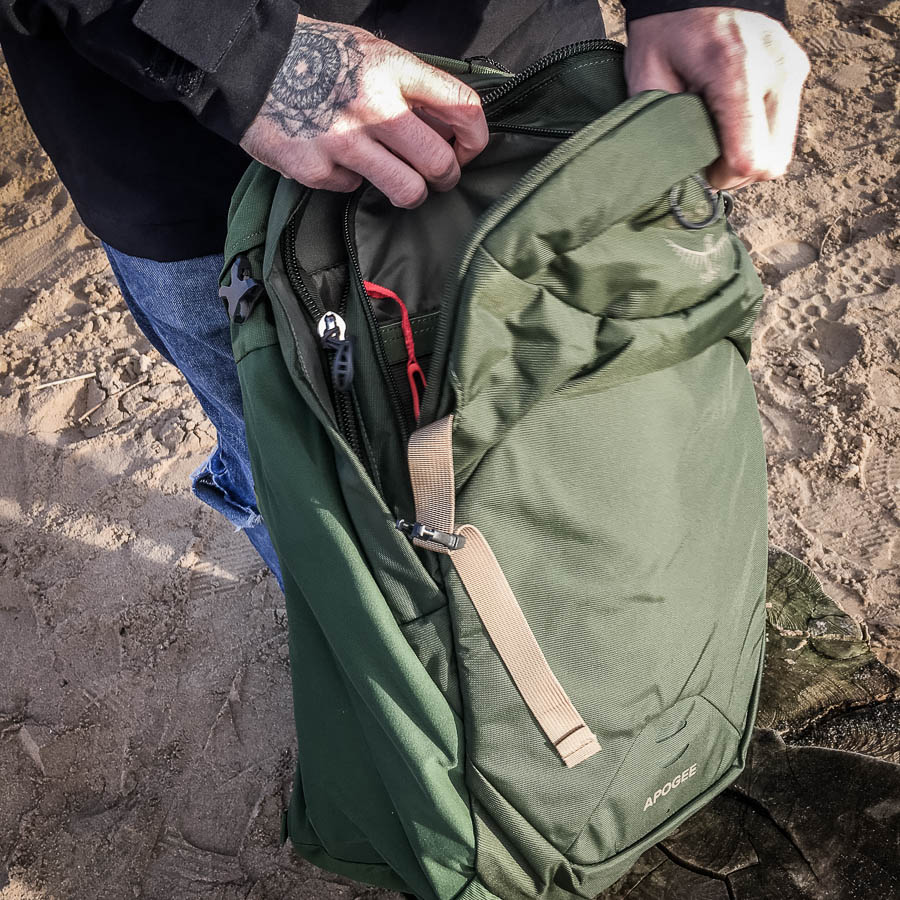 I had been using the pack for a few days before I realised that there are also 2 (one on each side) water bottle storage compartments which will hold a "small" 330ml (33CL) store sized plastic water bottle. Note that they will not comfortably hold a bigger water bottle and will hold a reusable hiking bottle.
The images will show how this works far better than words ever could but in a nutshell, we have;
Front-panel pocket storage for your most-reached-for items, like pens, business cards, phone, wallet and more.
A padded laptop sleeve helps protect your important electronic documents when you're on the move.
Upper tuckaway compression straps reduce volume when you're carrying smaller loads.
Inconspicuous water bottle pocket.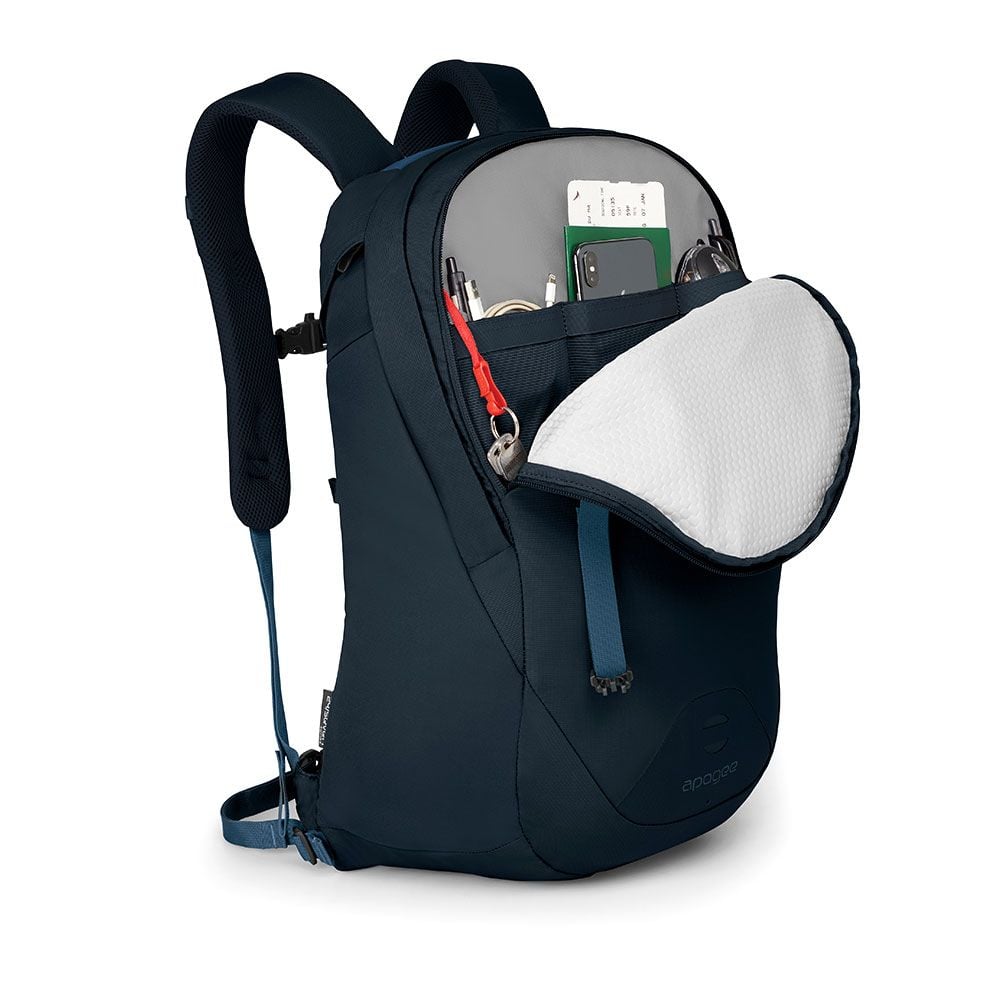 Osprey Apogee Cost – $100
Osprey packs are not the cheapest on the market but they are not the most expensive either. In my honest opinion, Osprey backpacks strike the delicate balance of providing high quality gear at a reasonable price.
There are definitely packs out there at lower prices and you could easily pick up a product from a low priced competitor for $50 or so. However, remember that to buy cheap is to buy twice – Osprey products are made to last and to withstand years and years and mile after mile of use and abuse.
I have only tried the Apogee for a few weeks, but all of my other Osprey products have lasted of years. This brings me to the next point…
The best present of all… is CONVENIENCE!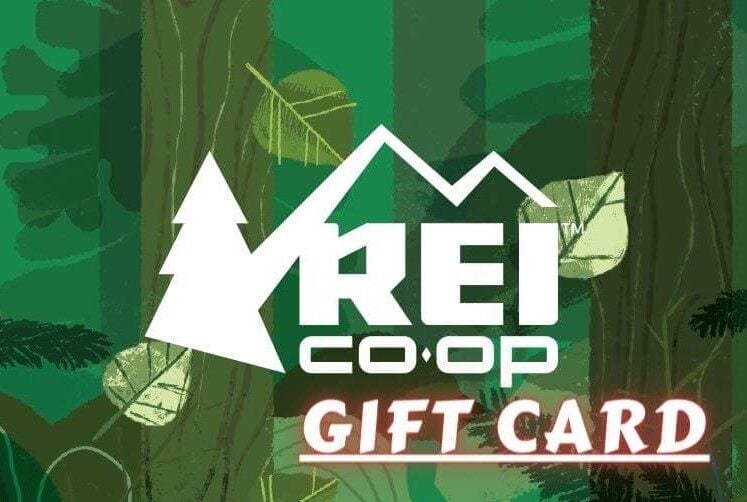 Now, you could spend a fat chunk of $$$ on the WRONG present for someone. Wrong size hiking boots, wrong fit backpack, wrong shape sleeping bag… As any adventurer will tell you, gear is a personal choice.
So give the adventurer in your life the gift of convenience: buy them an REI Co-op gift card! REI is The Broke Backpacker's retailer of choice for ALL things outdoors, and an REI gift card is the perfect present you can buy from them. And then you won't have to keep the receipt. 😉
Buy on REI!
The Osprey All Mighty Guarantee
No Osprey day pack review is complete without mentioning the AMG! Buying an Osprey backpack is a solid investment that you know you can use for years-on-end. If you the type of backpacker (like me) that tends to abuse your gear, the All Mighty Guarantee is a blessing!
You want to be able to use your gear, and it should be able to handle most of what you throw at it (short of getting run over by a train). The thing is, Osprey Backpacks were designed for abuse in harsh environments.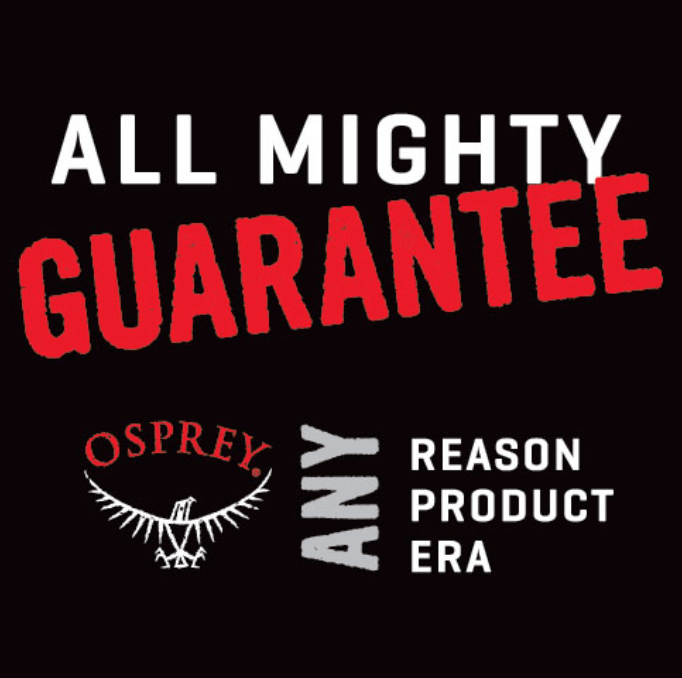 The All Mighty Guarantee essentially protects your gear from all factory defects. In Osprey's own words "Should you find any defect in the way your pack has been built we will repair or replace it without any charge, within its reasonable lifetime."
I can tell you from personal experience that they really stand by the guarantee when you reach out to them with an issue. That is a pretty sweet deal my friends…
However, note that there are some exceptions to the All-Mighty Guarantee. They will not fix airline damage, accidental damage, hard use, wear & tear or damp-related damage. Still, it's a lot better than most guarantees on the market.
Pros & Cons of The Osprey Apogee Backpack
We are coming to the end of this Osprey Apogee men's laptop backpack review.
To help you finally make up your mind about whether the Osprey Apogee is the right pack for you, let's take a look at the pros and cons and I will also my view on precisely who this pack is and isn't for.
Pro's
Great organisation & layout
Pretty stylish
Very durable
Con's
Not ideal as a hiking pack
There are cheaper commuter packs
If you are looking for a backpack that is strictly for day to day city use, then this is a great backpack. However, if you are only purely interested in using this as a day to day city pack, then you maybe don't need such a durable bag and can maybe safely look for something a bit cheaper.
If you are looking for a commuter backpack that you may want to double as a hiking pack, then this is a decent option. However, in my view the Osprey Quasar is a better pack in these circumstances as it can hold 2, full sized water bottles. Incidentally the Quasar is also a little bit cheaper to buy.
Osprey Daylite Plus vs The World: What Else Have You Got?
Maybe the Osprey Apogee daypack isn't quite right for you. Fair enough, let's take a look at what else is on the market.
We'll start by looking at a few other Osprey packs in a similar spec.
The Osprey Talon 22 may be suitable for those who want something a bit smaller and lighter.. The Talon 22 is more of a strictly sport daypack so perfect if you only really need a pack for your gym kit. Note that it is a bit smaller than the Apogee and will struggle to fit bigger laptops – 13" is the max.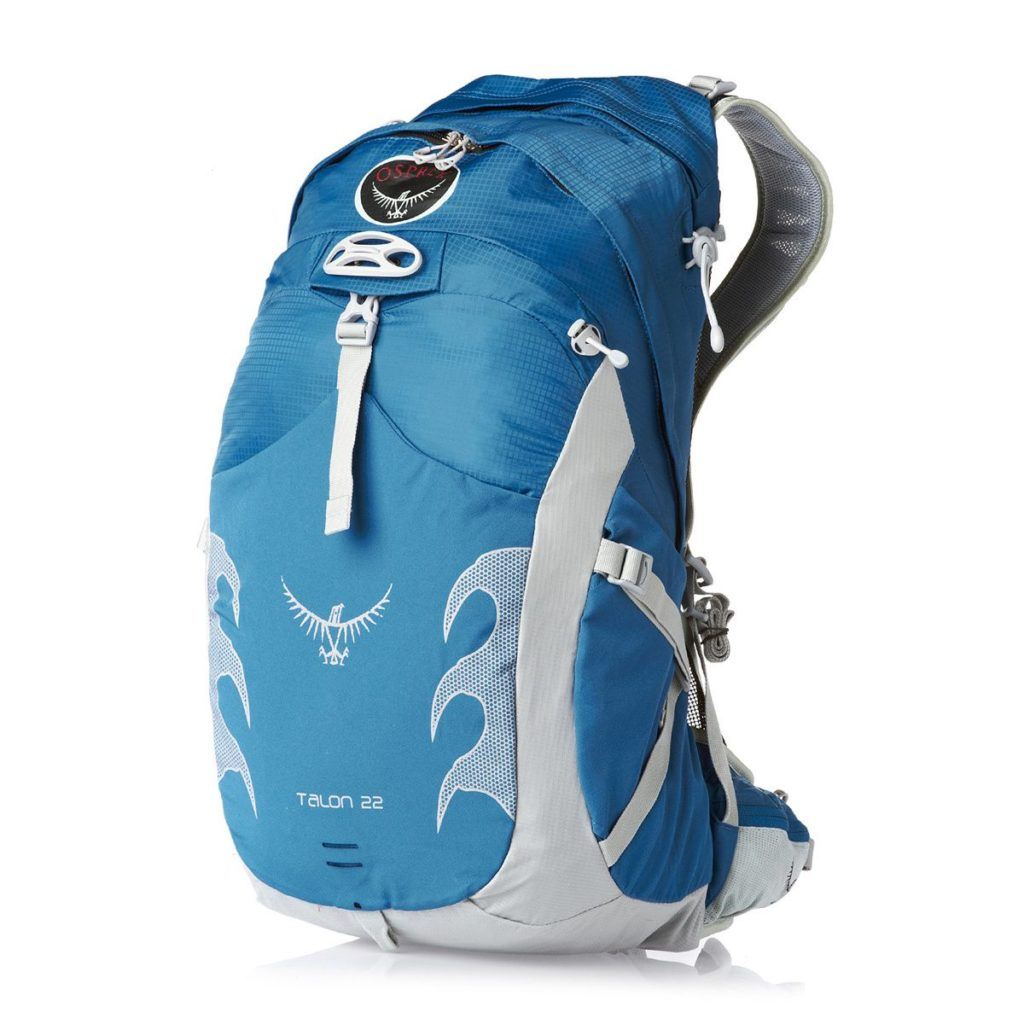 Depending on the type of traveler you are the Talon 22 might be perfect for you.
Another option is the Osprey Quasar. It is a very similar size (although feels a fraction bigger) and also has 3 compartments but also comes with 2x side pockets for slotting water bottles into. For this reason, the Quasar is much better as a day hike pack and better for taking as carry-on to airports. In fact, the Osprey Quasar has been my every-day go to pack for the last 4 years and I have now owned 2 of them. I can totally vouch for the Qusar.
Alternative Non-Osprey Backpacks
Yes this is an Osprey daylite backpack review but it's only fair to mention some non Osprey bags right?! There are a few more contenders, and they're no worse than our Osprey daypacks.
The REI Flash 22 also holds its' own as a great budget option in the realm of best daypacks for travel. This daypack is quite similar to the Kompressor in many ways, though it is a little heavier and has more features. With three main compartments, plenty of pockets, water bottle storage, and hydration reservoir storage, the REI Flash 22 is a great daypack at a great price.
The Boundary Supply Errant is another purpose-made commuter pack that is the same size as the Apogee. It has a distinctive, minimalist look which is a bit more "business" than the Apogee. It is however a bit more pricey.
In the end, it just depends what you are looking for in a daypack. Do you want more padding and storage or do you value compactness, lightweight, and budget value?
My pick for the all around best daypack based on performance, quality, versatility, and price is still the Osprey Daylite Plus.

Our GREATEST Travel Secrets…
Pop your email here & get the original Broke Backpacker Bible for FREE.
Final Thoughts On The Osprey Apogee Backpack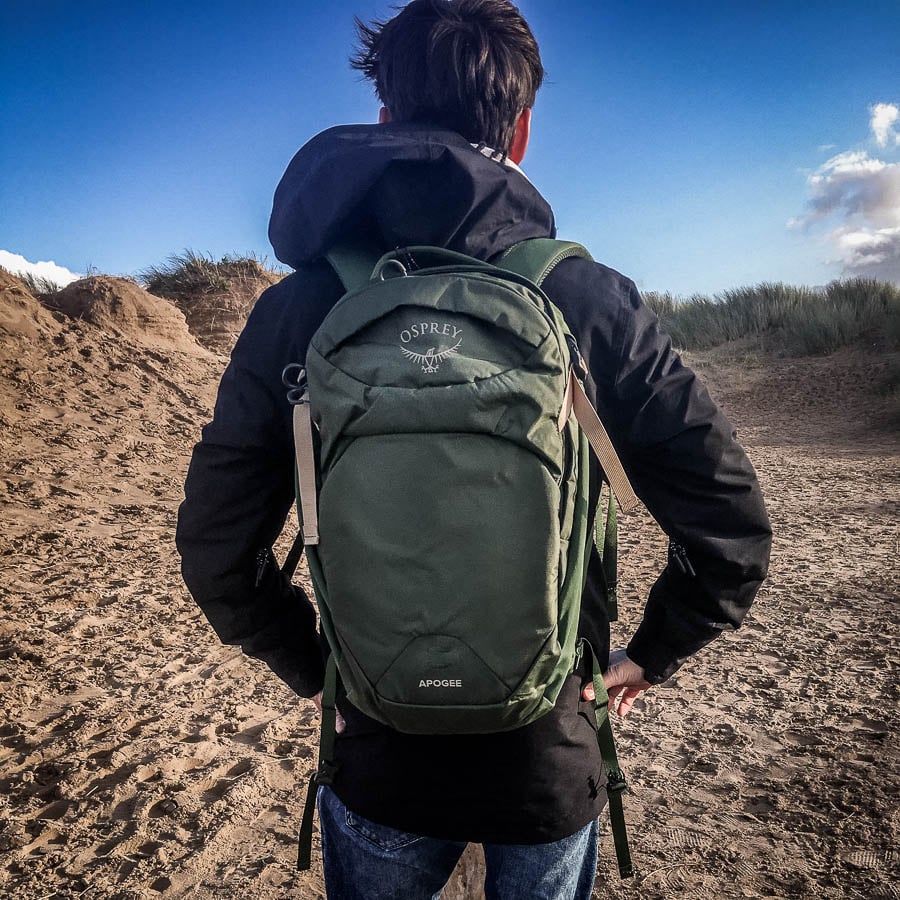 I hope you found this Osprey laptop backpack review helpful. Whatever bag you decide to go for, I wish you many an epic adventure whether you are headed to the high Andes or just going to work. Safe travels.
What is our final score for the Osprey Apogee? We give it a rating of 4.4 out 5 stars!

---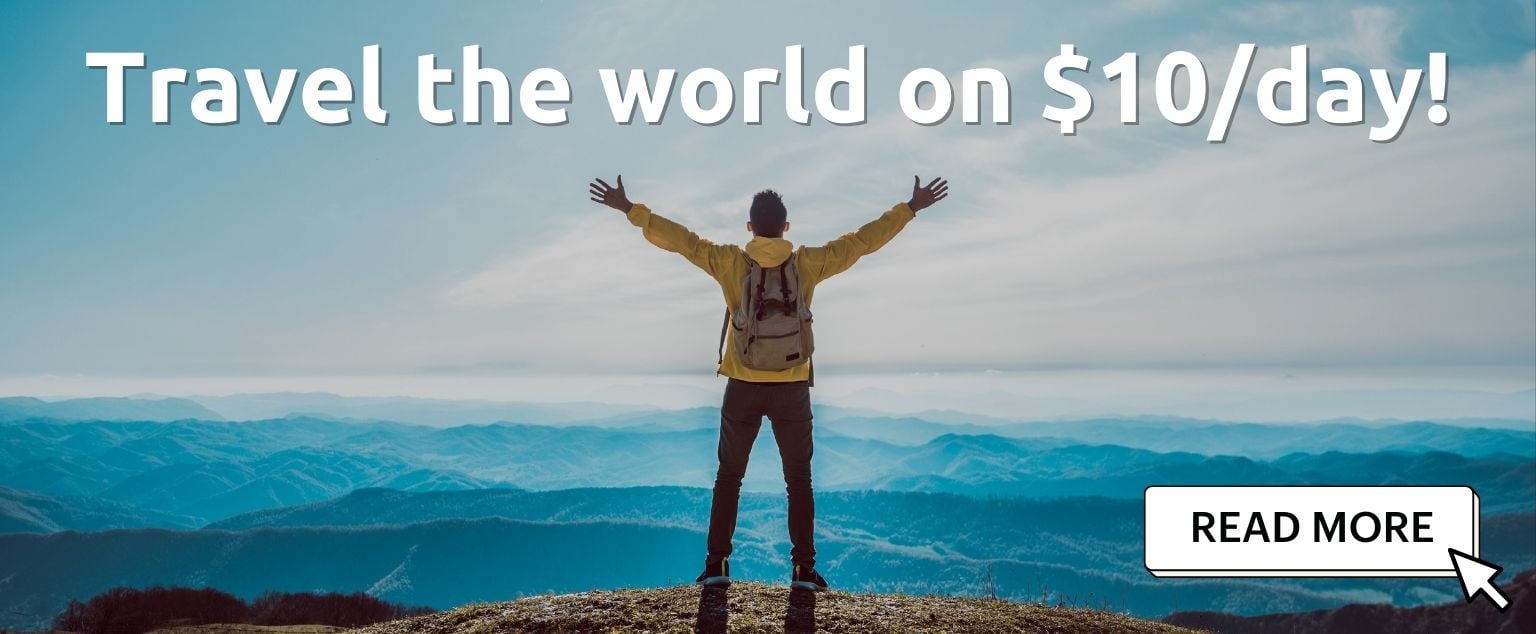 And for transparency's sake, please know that some of the links in our content are affiliate links. That means that if you book your accommodation, buy your gear, or sort your insurance through our link, we earn a small commission (at no extra cost to you). That said, we only link to the gear we trust and never recommend services we don't believe are up to scratch. Again, thank you!