Every traveler knows that having a good daypack along on your backpacking adventure is VERY important. You need a daypack to take short side trips, day hikes, city explorations, and to carry all your most important items on a daily basis.
We all know we need a good daypack, but choosing the right one can be seriously overwhelming with so much choice out there. In this review we will take a look at the  Osprey Daylite Plus which may just be the only daypack you will ever need.
This Osprey Daylite Plus review gives you an in-depth look at what makes the Osprey Daylite Plus backpack so great. This detailed review covers the Osprey Daylite Plus specs and design, cost, design, best uses and applications. I also line up the Osprey Daylite Plus's competition so you can get a feel for your other daypack options.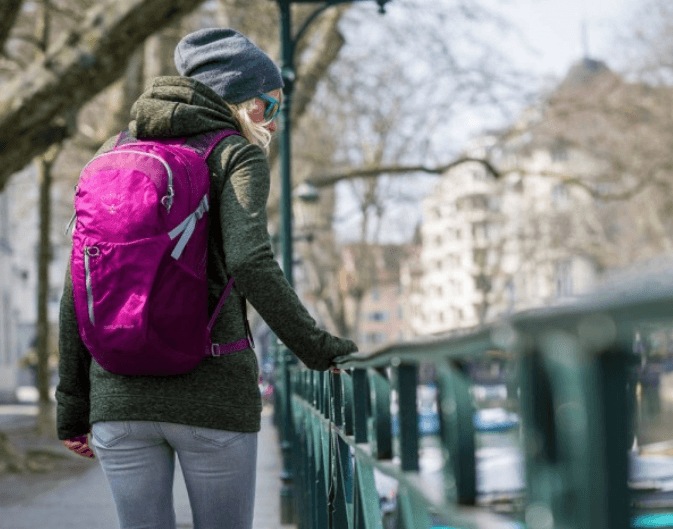 Quick Anwer: Osprey Daylite Plus Review • The Best Daypack for Traveling
These are some of the most important questions/facts this Osprey Daylite Plus Review will explore:
What are the Osprey Daylite Plus need-to-know features?
How much does the Osprey Daylite Plus cost?
What is the weight of the Osprey Daylite Plus?
Is the Osprey Daylite Plus Comfortable? – Breathability and Ventilation
Is the Osprey Daylite Plus compatible with a rain cover?
What are the Osprey Daylite Plus's closest competitors?
Ladies & Gents, It's Time to Step Your GEAR Game Up. 😉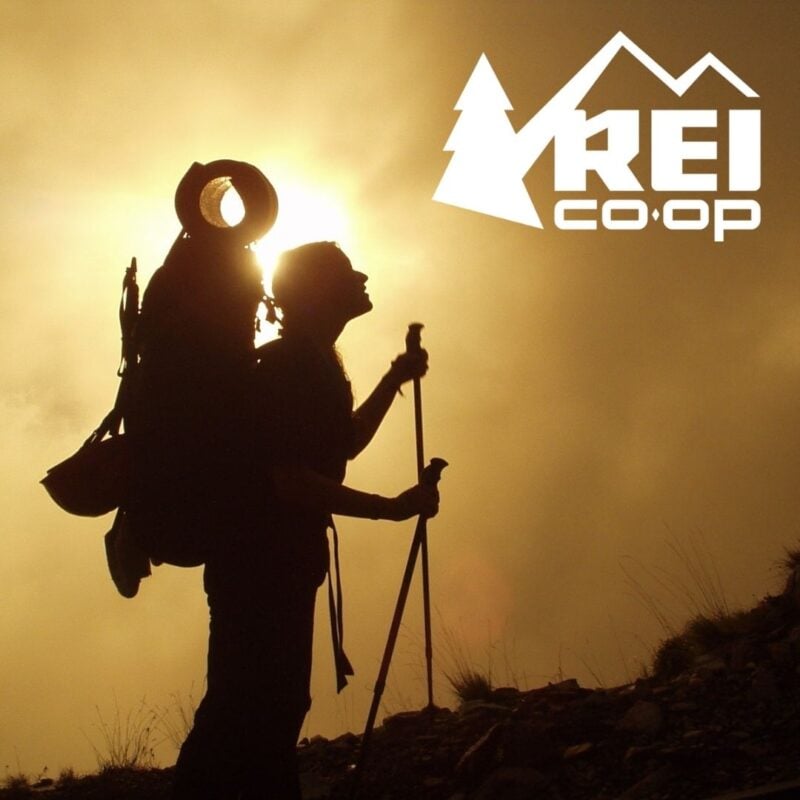 REI is one of America's biggest and most-loved outdoor gear retailers.
Now, for just $30, get a lifetime membership that entitles you to 10% OFF on most items, access to their trade-in scheme and discount rentals.
Join REI Today!
Osprey Daylite Plus Daypack: Features and Specs
The first thing that should be said about the Osprey Daylite Plus is its capacity. The Osprey Daylite Plus is a 20-liter daypack that is one of the best EDC backpacks out there.
I find that 20 liters is a good amount of space for day hikes or daily general city use. You can easily pack your jacket, snacks, water, keys, phone, etc, and still have room to spare. That said, if you are you wanting to pack gym shoes in there, or fill it witg groceries, the capacity may not be quite enough. In these cases we recommend considering the Osprey Quasar.
The Daylite Plus also makes for a good backpack for carrying either a laptop or tablet.
The Osprey Daylite Plus is a frameless backpack. This means there is no hard frame holding the pack shape. In this sense, it is akin to a packable backpack.
The adjustable hip and chest straps ensure you get the perfect fit dialed in for your body every time. I really love all of the adjustable straps as you really can limit the amount that the Daylite Plus moves as you walk. Basically, if you are also properly strapped down, the backpack won't move or shift much, even at a run.
Tuck-away, spacer-mesh shoulder straps and integrated handle make carrying the backpack comfortable and convenient.
There is also a back pocket that can store a hydration reservoir (sold separately).
I also want to note that the Osprey Daylite Plus is a unisex daypack, great for both men and women.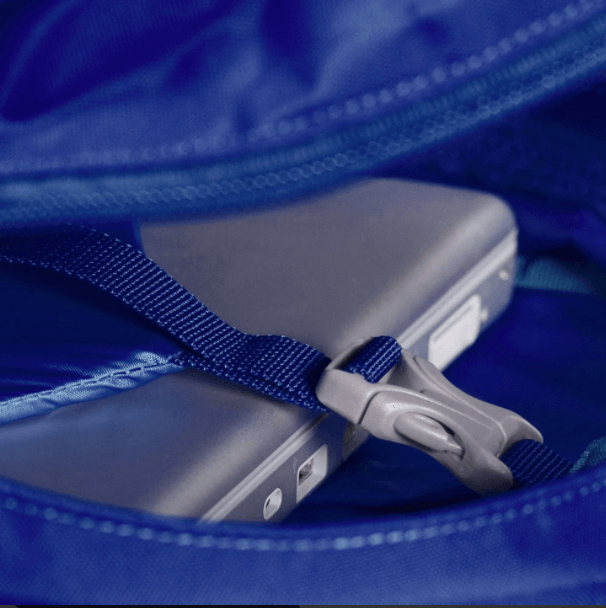 Pockets and Storage!
If you have read a few of my other gear reviews, you know I am all about the pockets!
Frankly, Osprey did a truly fantastic job incorporating pockets into the Daylite Plus. Even this normally never-satisfied-by-amount-of-pockets-dude (myself) is very pleased with the number of pockets included in the Daylite Plus daypack.
The large main compartment features a padded interior sleeve for safely packing a tablet or other electronics.
A zippered mesh organizer pocket has a key fob in the smaller main compartment, which is handy. Everyone has keys!
Also, the two side mesh pockets are great for storing your water bottle or other items you need to chuck somewhere quickly.
A great addition to the Daylite Plus is the open-topped stash pocket for a jacket or other quick-use items. To top it off a small front zip pocket allows you to store items you use frequently in their own zone.
If you are the kind of traveler or hiker that likes to keep things organized, the Osprey Daylite Plus makes it easy to keep your stuff squared away.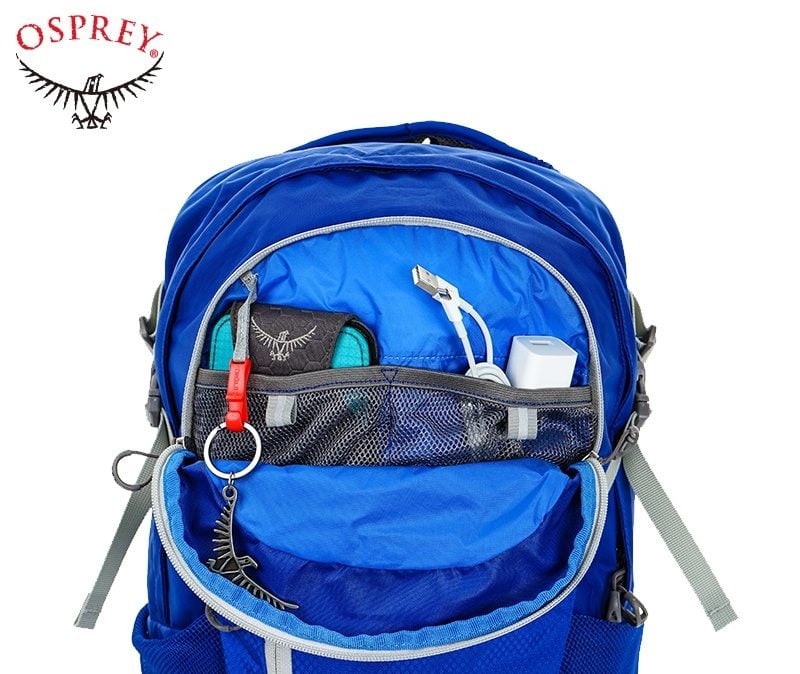 Osprey Daylite Plus Daypack Cost
Often, I find myself justifying expensive outdoor gear by thinking of my purchases as an investment. This is certainly true with quality, big-ticket items. Quality gear in the outdoor industry is just expensive.
I am pleased to say that the Osprey Day Lite Plus doesn't require me to make that justification. The Daylite Plus is super affordable for all backpackers, hikers, and city dwellers alike. Hell yeah!
You'd be extremely hard-pressed to find another daypack of comparable quality for a price this low. There is another option, the Osprey Apogee, which has another amazing value, however, it's not as cheap as the Daylight Plus.
In addition to all of the Osprey Daylite Plus's other great features, the low price aspect of it really shot it to the top of my list of best daypacks for travel.
In all likelihood, you will be using your Osprey Daylite Plus to safeguard your most important possessions.
Your passport, your phone, your wallet, your computer, your keys, your sandwich— all of which need to be kept safe and require a vessel dependable enough fulfill that duty.
The Osprey Daylite Plus is just that vessel and to be honest, it is a steal of a deal for what you get in return.
Be sure to check out Amazon as you can score the Osprey Daylite Plus backpack for as little as $50 sometimes. Also, note that for every pack sold online Osprey will plant 2 trees. So you can get yourself a great, kick-ass pack and do a little bit to help the environment.
The Osprey All Mighty Guarantee
No Osprey day pack review is complete without mentioning the AMG! Buying an Osprey backpack is a solid investment that you know you can use for years-on-end. If you the type of backpacker (like me) that tends to abuse your gear, the All Mighty Guarantee is a blessing!
You want to be able to use your gear, and it should be able to handle most of what you throw at it (short of getting run over by a train). The thing is, Osprey Backpacks were designed for abuse in harsh environments.
The All Mighty Guarantee essentially protects your gear from all factory defects. In Osprey's own words "Should you find any defect in the way your pack has been built we will repair or replace it without any charge, within its reasonable lifetime."
I can tell you from personal experience that they really stand by the guarantee when you reach out to them with an issue. That is a pretty sweet deal my friends…
However, note that there are some exceptions to the All-Mighty Guarantee. They will not fix airline damage, accidental damage, hard use, wear & tear or damp-related damage. Still, it's a lot better than most guarantees on the market and something we felt important to mention on our Osprey Daylite Plus review.
The best present of all… is CONVENIENCE!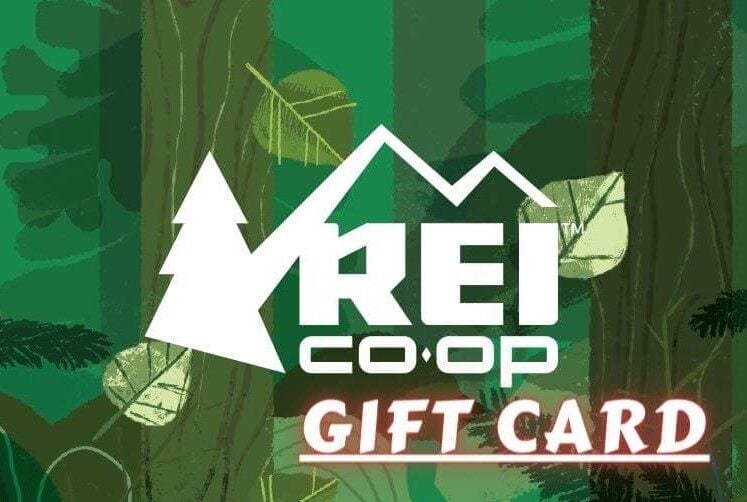 Now, you could spend a fat chunk of $$$ on the WRONG present for someone. Wrong size hiking boots, wrong fit backpack, wrong shape sleeping bag… As any adventurer will tell you, gear is a personal choice.
So give the adventurer in your life the gift of convenience: buy them an REI Co-op gift card! REI is The Broke Backpacker's retailer of choice for ALL things outdoors, and an REI gift card is the perfect present you can buy from them. And then you won't have to keep the receipt. 😉
Buy on REI!
Quick Answer: 1 lb. 3.8 oz.
Next up in our Osprey Daylite backpack review is the weight. Given that the Daylite is a daypack, not a full-size backpack, it meets the expectations of what a daypack should be: lightweight. At just 1 lb. 3.8 oz. you end up carrying the weight of your other gear, not the backpack.
It may be light, but not weak. The Osprey Daylite backpack is durable, comfortable, and capable of carrying anything you might need (short of a bag of bricks) in your daypack.
If you spend an hour or two commuting to work during the week you want something lightweight and practical for your busy life. The Osprey Daylite Plus will never slow you down whether you are walking, hiking, or riding your bike.
The same goes if you are hoping on buses, trains, and tuk-tuks: you want a solid, lightweight daypack for travel and guarding your personal effects, the Daylite backpack is great.
Long story short, the weight-to-durability/toughness ratio is very high, so you can rock the Osprey Daylite Plus with confidence (and a healthy back).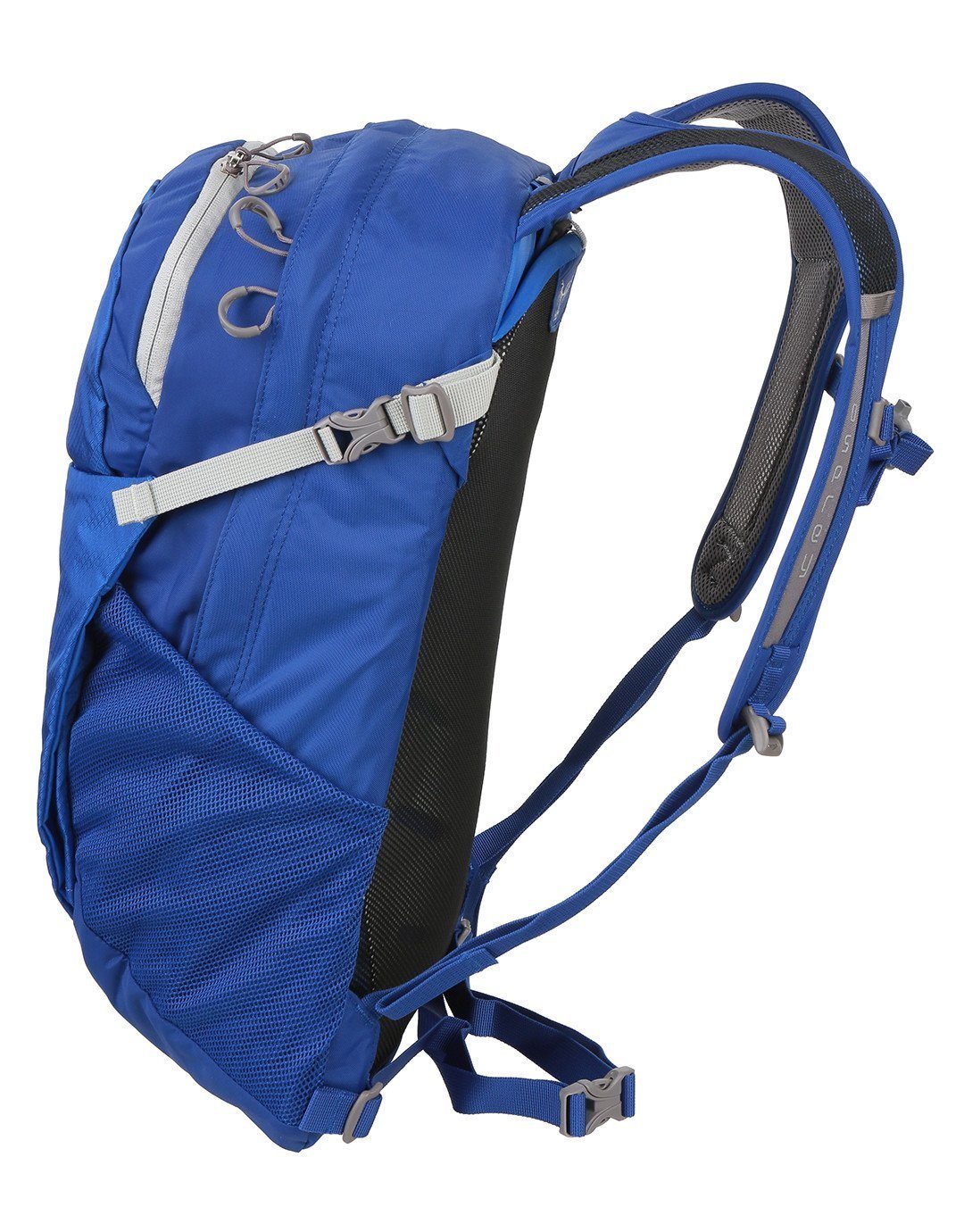 Osprey Daylite Plus Breathability and Comfort
As I have followed Osprey and the new packs they have been putting out, I have been very impressed by their focus on the importance of ventilation. No Osprey Daylite pack review would be complete without looking at breathability and comfort.
The Osprey Daylite Plus reflects the same breathability and ventilation features as the rest of Osprey's full-size backpack line.
The mesh-covered back panel has slotted foam for excellent ventilation and breathability. The dreaded swamp-back-blues can be a very inconvenient reality with other daypacks. Backpacks that feature only fabric where your back meets the backpack are serving up a recipe for the swamp-back-blues.
Ever taken off your backpack after a hike and your shirt looks like you just got out of the shower? Poor ventilation and breathability.
When you are crushing a steep ascent up a mountain under a blistering summer sun, sweat happens. The Osprey Daylite Plus helps keep you stay cool when you are active. Be sure, the backpack is not a magical anti-sweat device, though the mesh back panels really do aid in keeping the air flowing as well as is possible whilst wearing a daypack.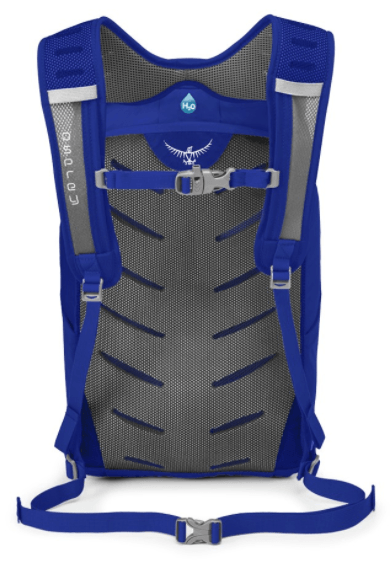 Is the Osprey Daylite Plus Waterproof?
Quick Answer: No
Generally speaking, no standard hiking backpack or daypack is waterproof on its own. You need an extra layer of protection for that and the Daylite Plus is no exception.
I have good news for you! All you need to weatherize/waterproof your Osprey Daylite Plus is an Osprey Rain Cover ($45). Be sure to take the extra small size.
The rain cover features cinch attachment which secures the rain cover to the pack. Also the rain cover folds up into its own case to make room for other objects while not in use
Having a good rain cover on hand in times of need is important for obvious reasons. I almost always carry a rain cover with me, unless I am 100% sure sun is in the forecast. That said, the rain cover weighs next to nothing, so it makes sense to pack it along at all times.
Given that the Osprey Daylite Plus is a cheap daypack, picking up the rain cover (which is also cheap) is not a big investment. The potential difference it will make for you is huge!
To truly get the most out of your Osprey Daylite Plus, I highly recommend picking up an Osprey or REI Co-Op rain cover!
Osprey Daylite Plus vs The World: Competition Comparison
Let us now take a look at some of the Osprey Daylite Plus pack competition. I mean, it's not a proper Daylite Plus review if we don't look at what else is available and compare and contrast.
We all know this isn't the only Osprey daypack on the market, so what other Osprey daypacks might you want to consider?
The Osprey Talon 22 is arguably a better all round backpack, though for me I do not categorize them the same way. The Talon 22 is more of a strictly sport daypack. Though only two liters bigger, the Osprey Talon 22 very much feels like a bigger pack. If you are doing day hikes in the winter for example, the Tallon 22 allows you to carry more layers and even your backpacking stove.
The long and short of it is that the Talon 22 is the heavier-duty, more pro-line version of the Daylite Plus. Depending on the type of traveler you are the Talon 22 might be perfect for you. Keep in mind that the Talon 22 is double the price of the Daylite Plus.
When compared to the Talon 22, the only con I can find from the Osprey Daylite Plus is its size in terms of cold weather hikes or if you need to pack lots of technical gear. For everyday use, day hikes, and general travel needs, The Daylite Plus is debatably superior.
So, as far as the Osprey Daylite Plus vs Talon 22 debate goes, we prefer the Osprey Daylite but ultimately they are for different purposes.
More Competitors not made by Osprey
Yes this is an Osprey daylite backpack review but it's only fair to mention some non Osprey bags right?! There are a few more contenders, and they're no worse than our Osprey daypacks.
The Gregory Nano 18 Daypack is another solid option. I had one of these daypacks for years, and generally, I was pretty happy with it. I did have an issue with the top zipper breaking on me after a few years.
The Gregory Nano 18 Daypack is great for bus and airport travel as it is not bulky. It is perfect for short trips to the beach and even cruising around cities. I always loved how lightweight the Gregory Nano 18 Daypack is – a little lighter than our Osprey daypacks.
The REI Flash 22 also holds it owns as a great budget option in the realm of best daypacks for travel. This daypack is quite similar to the Kompressor in many ways, though it is a little heavier and has more features. With three main compartments, plenty of pockets, water bottle storage, and hydration reservoir storage, the REI Flash 22 is a great daypack at a great price.
In the end, it just depends what you are looking for in a daypack. Do you want more padding and storage or do you value compactness, lightweight, and budget value?
My pick for the all around best daypack based on performance, quality, versatility, and price is still the Osprey Daylite Plus.

Our GREATEST Travel Secrets…
Pop your email here & get the original Broke Backpacker Bible for FREE.
Our Testers Thoughts on the Daylite Plus
As always we let our team loose with this pack and told our team to get out there on a myriad of adventures to see how it stood up to whatever they could throw at it! And boy did they do that. We've got a pretty diverse team located all around the world who love everything from multiday camping trips, mountain treks, city breaks and classic backpacking adventures.
No matter where they took this bag our team all remarked just how lightweight it felt on their back. Half the battle here is the weight of the pack itself before you fill it up and the pack scores high points in this department. Despite being super light our team also felt that you could actually fit quite a lot more than you might think in this pack too.
Speaking of weight, another compliment our team gave on the pack as that the weight distribution was also great which really added to the carry comfort of the back. With the cooling system on the back and the padded straps, it also made our team love wearing this pack day in day out in various climates.
The only thing our team felt would have been a nice feature was that the main zip carried all the way down so it would open like a suitcase. However, in reality, this isn't a very common feature of bags this size.
Final Thoughts on the Osprey Daylite Plus
It is almost time to get packing friends because we've come to the end of our Osprey Daylite Plus review!
You are now in full possession of all of the pros and cons surrounding the Osprey Daylite Plus daypack.
I know from experience that choosing the right daypack is a difficult choice. Really only YOU can determine which daypack to go with.
Now that you intimately know the Osprey Daylite Plus, you can make an intelligent decision about whether the Daylite Plus is the daypack for you.
Personally, I believe strongly in the products that Osprey makes. The Osprey Daylite Plus has my full confidence. Pick yours up today, and start reaping the benefits of owning a quality, versatile daypack! Get out there and enjoy your Osprey Daylite Plus daypack!
What is our final score for the Osprey Daylite Plus? We give it a rating of 4.7 out 5 stars!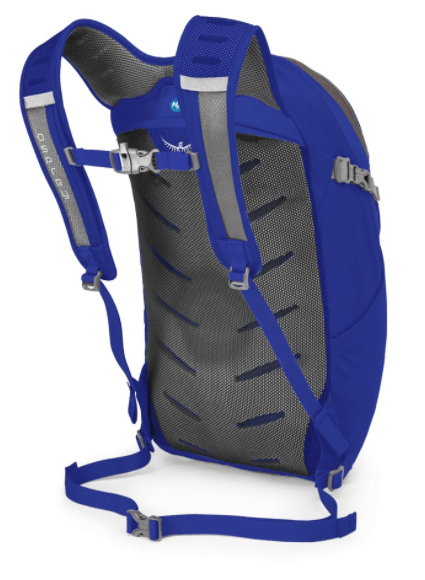 What are your thoughts? Did this honest review of the Osprey Daylite Plus help you? Anything I didn't answer? Anything I forgot? Let me know in the comments below – thanks guys!
---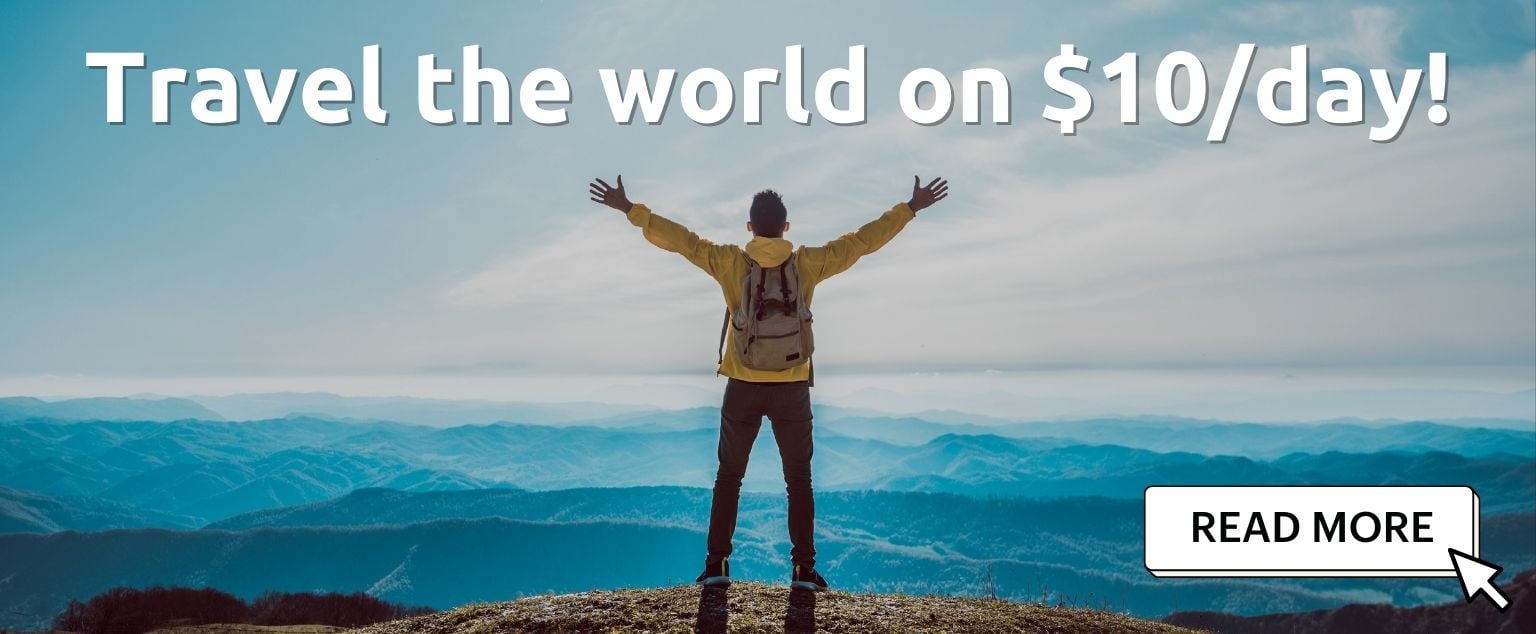 And for transparency's sake, please know that some of the links in our content are affiliate links. That means that if you book your accommodation, buy your gear, or sort your insurance through our link, we earn a small commission (at no extra cost to you). That said, we only link to the gear we trust and never recommend services we don't believe are up to scratch. Again, thank you!