A very wise man once said "All you truly need in life can be packed into a 65 litre backpack". Ok that wise old man was actually a young(er) version of me speaking after his first every backpacking trip which was 6 months in South America.
I have changed my backpack a few times since that trip but broadly speaking, I still fully agree that 65 litres is a quintessential size for a backpack. There are a lot of packs in this space and not all of them were created equal.
In this review I will take a close look at the Osprey Volt 65 – a light but reliable backpacking and hiking pack.
By the end of the review, you will know whether this is the perfect backpack for your next trip. Let's begin.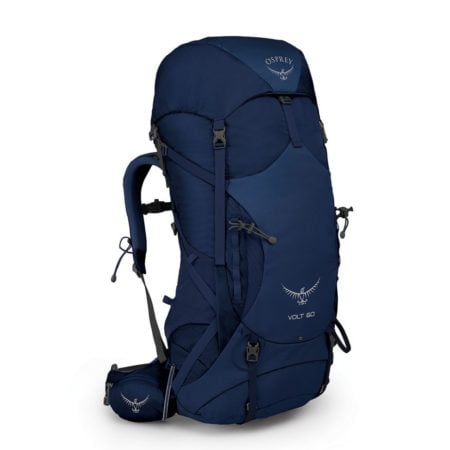 Quick Answers:
The Osprey Volt 65 is ideal for you if you are a typical world traveler planning a backpacking trip.
But, if you carry loads of stuff (a tent, stove, or digital nomad gear) you may want something bigger like the Aether 70.
The Volt 65 is perfect if you are an avid hiker/trekker, looking for a bag that is lighter/smaller than 70/80 litres.
The Osprey Volt 65 has the All Mighty Guarantee, meaning you are covered for life!
It's a solid 4.5 stars out of 5 for me!
Winter is coming… WARM UP!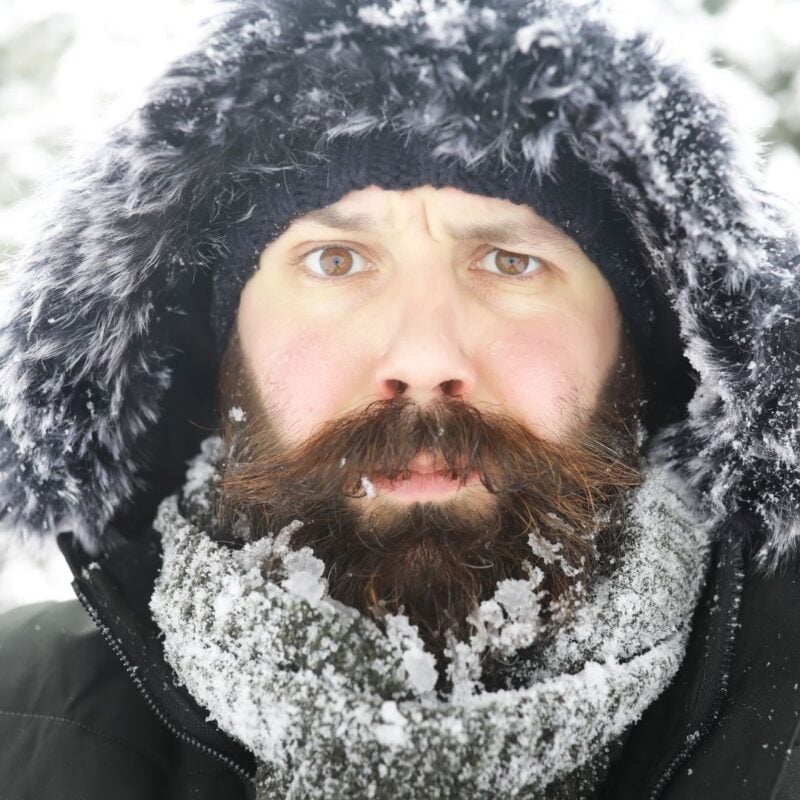 Get up to 50% OFF when shopping gear for the winter on REI.
Warm up for the holidays and SAVE on outdoor gifts all the way through Dec 18!
View on REI
Is the Osprey Volt 65 Perfect for you?
Choosing a backpack is not easy and should not be taken lightly.
Backpacks are not cheap, and are quite possibly the single most important of travel gear you will buy. You will probably end up carrying it a lot and will be keeping all of your gear inside.
Picking a bag is a pretty big deal because it's a huge investment of both time and money, so we are very committed to making sure you KNOW whether or not the Osprey Volt 65 is the best bag on the market for you.
So to make sure this is the right fit, let's run through a few things.
The Osprey Volt 65 is NOT for you if…
Basically, if you want a backpack in this size range and have $220 to invest, then this is an excellent option. You may well 
The Osprey Volt 65 IS for you if…
You are a backpacker/hiker/adventurer!
You're going on a trip of 2 weeks up to several months.
You want something that has good storage capacity but is also light and comfortable to carry.
You really like the style of the Osprey bags.
Size is the most important aspect of a backpack and you need to get the right size for your trip. This is a really solid choice. If you are going backpacking to Southeast Asia for 3 months, then you will be able to fit your clothes, toiletries, sling a sleeping bag in and still have room to pick up some souvenirs. If you are also taking a tent, then you can probably squeeze a small, light one in the front compartment too.
Still not sure? Need some more intel? Then we got it!
Read on, we'll break down everything else you need to know about this bad boy.
This bag has a nearly endless amount of cool features and things worth highlighting, so let's dive into some of the most important specs.
Storage & Access
Like most of Osprey's backpacks, the Volt has a main compartment accessed "from the top" which is where most of your stuff will go. You need to "open the top" to access it so try not to keep anything in here that you will need quick access to when on the fly.
Beneath the main compartment, there is a zip-open lower compartment which is designed for slotting sleeping bags into but can of course hold other stuff too.
Directly in front of the main storage section is a mesh pouch into which you could pop a smallish tent.
The top lid has a zip-open little compartment at the rear and an inside mesh pocket.
Oh, and the Osprey Volt 65 backpack also has attachments for trekking poles too!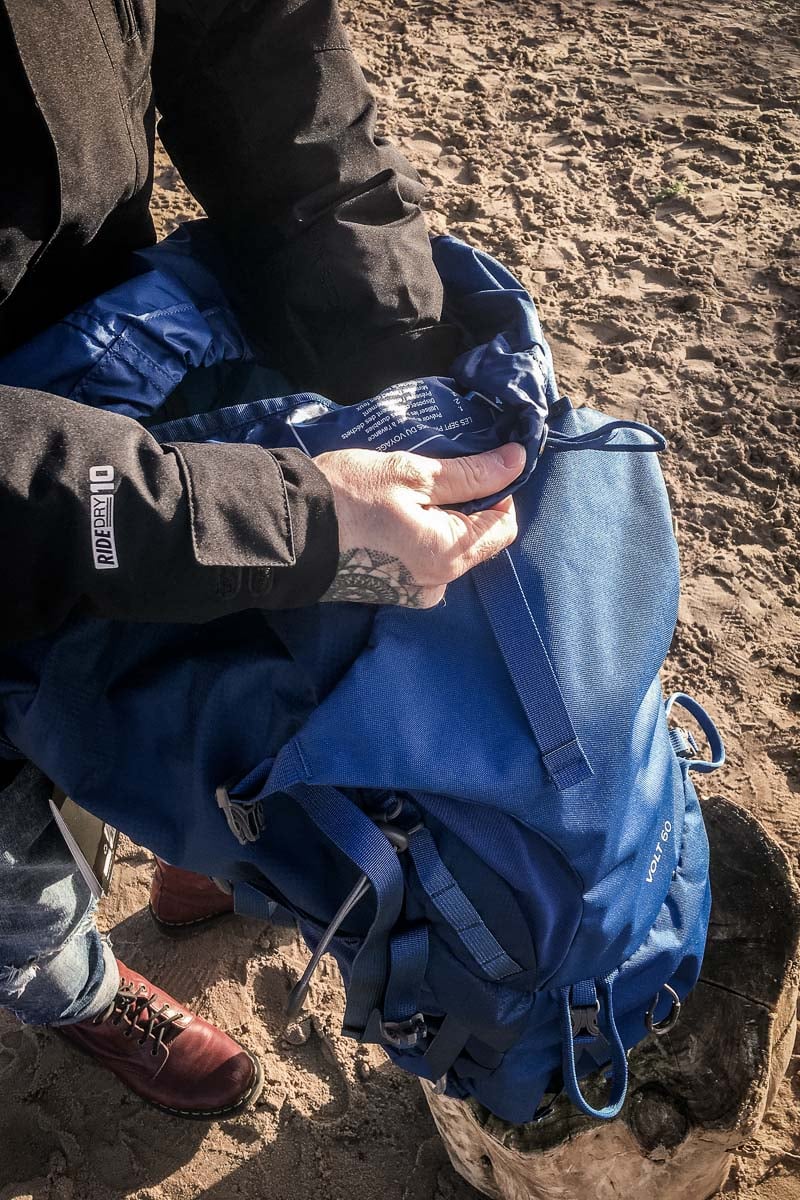 Hip Belt
The Osprey hip-belts are all of a high standard and this one is no exception. It's the epitome of efficiency meeting comfort. The hipbelt is strong, durable, easy to adjust, and does not protrude into your hips in a painful way.
Also, both sides of the hip-belt comes with zip open pockets. On a hike, these are great for popping in knives, cigarettes, snack bars and the likes or when you are travelling you can pack socks, vests or an inflatable pillow.
Just shy of the hip belt, there is a nice torte, mesh compartment to hold a water bottle which is great if you are taking this pack on a hike.
As well as a hip-belt, the Osprey Volt also has an adjustable sternum strap too.
Compression straps
Whether you are trying to squeeze your bag into a bus, make it smaller to carry, or just feel the need to reduce the overall amount of mass then the compression straps help to pack the bag up that bit tighter.
Hydration Reservoir
The Osprey Volt 65 is also compatible with a Hydration Reservoir (sold separately).
Osprey Atmos Volt 65 Comfort
While the above features are great, I'd say the Volt 65's most appealing features are in it's anti-gravity suspension and the amazing comfort that comes from it.
Osprey's suspension systems are next level and really help to make the pack feel lighter to carry.
The web-like mesh padding is a very comfortable material and helps to provide a highly impressive amount of ventilation that extends to the shoulder straps as well.
Mesh is good. More mesh provides more ventilation, and less sweat, which we can all agree is a good thing.
Overall, the Volt 65  suspension is great, and like all Osprey packs, the hip belt helps transfer weight off your back. The pack is a lot more comfortable than a lot of equivalent backpacks in the market.
Is the Osprey Volt 65 water-proof?
No, the Osprey Volt 65 is not fully waterproof. However like most of Osprey's flagship backpacks, the Volt 65 is water-resistant. While the difference between proof and resistance is huge, water resistance is still very important, especially if you find yourself outdoors often. Basically, you can carry the pack out during a rain storm for some time and only experience minimal wetness to your gear inside.
However, the pack also comes with a rain cover which is water-proof. When it rains, you open the rain cover compartment, cover up the pack and you're good to go.
Osprey Volt 65 as a Travel Backpack
The Osprey Volt 65 was designed for both hikers and travelers. It's good for throwing onto planes and busses as well as for taking on hikes up into the mountains.
If you don't need any outdoorsy functionality in a backpack, then there are dedicated "travel only" packs available from other brands. The "travel only" packs we have tried from Tortuga & AER are backpacks that open more like suitcases – they are however, not designed for hiking at all.
Osprey Volt 65 as a Hiking Backpack
While there may be a bit of disagreement whether the AG 65 is a perfect traveling bag – no one will deny the fact that it's a perfect hiking bag.
That's because, technically, it is designed to be a hiking backpack.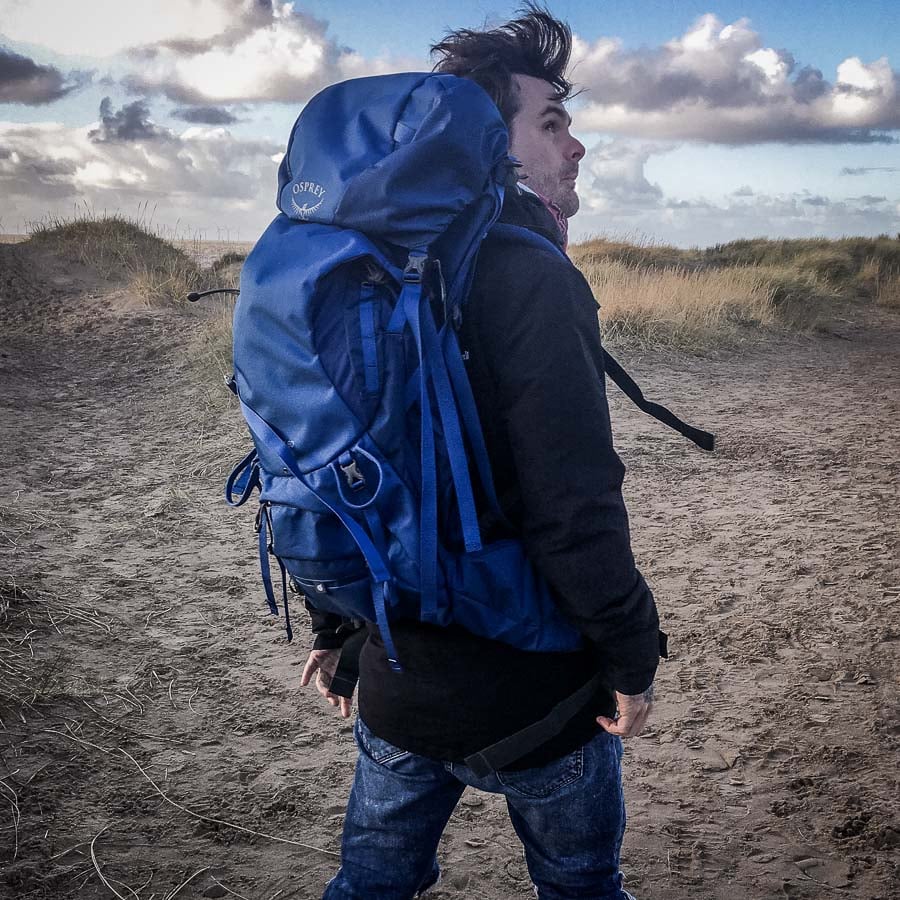 If you plan to do any light to medium hiking, (depending on the weather) this bad boy will most likely be able to handle it.
Also, the AG 65 has tons of features that are specifically designed to help hikers and trekkers. These include the aforementioned reservoir pack, a trekking pole attachment, a lower zippered sleeping bag compartment, and sleep pad straps that are removable.
But why choose one or the other?
If you are someone who likes to hike and you also like to travel, this bag will enable you to kill two hobbies with one backpack!
The best present of all… is CONVENIENCE!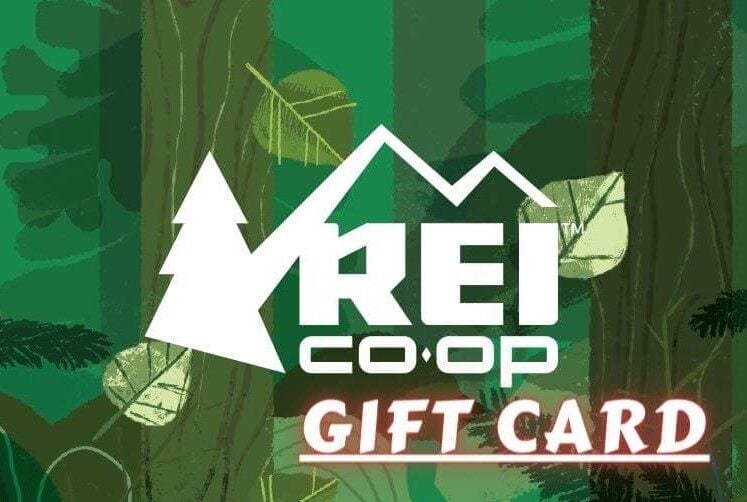 Now, you could spend a fat chunk of $$$ on the WRONG present for someone. Wrong size hiking boots, wrong fit backpack, wrong shape sleeping bag… As any adventurer will tell you, gear is a personal choice.
So give the adventurer in your life the gift of convenience: buy them an REI Co-op gift card! REI is The Broke Backpacker's retailer of choice for ALL things outdoors, and an REI gift card is the perfect present you can buy from them. And then you won't have to keep the receipt. 😉
Buy on REI!
Osprey Volt 65 Cost – $220
Have you heard the old saying that Gentlemen never discuss money? Yeah well we're not gentlemen so let's talk turkey?! The Osprey Volt 65 is priced at around $200. This is not cheap and there are many lower priced packs on the market. However, take it from us, cheap packs are not reliable. My first ever backpack was purchased for $120 and by the end of a 6 month backpacking trip-bits were falling from it, and it needed replacing.
Osprey backpacks are very well priced and represent good value, and sound investments. If you spend the money now you will get years of travel from this pack. All of us at The Broke Backpacker use Osprey and our gear has lasted for years.
This leads nicely to my next point:
The Amazing Osprey 'All Mighty Guarantee'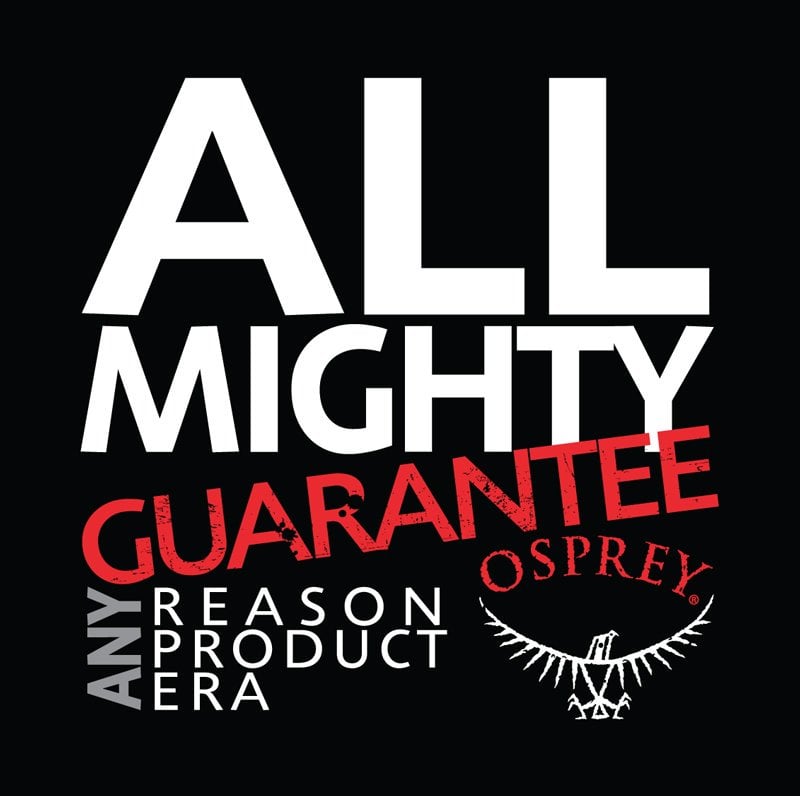 Yup, believe it or not, every Osprey pack comes with the All Mighty Guarantee. This is a lifetime guarantee that insures you against defects. Basically, if your pack goes wrong you send it to Osprey and they will fix it for you. You do have to pay postage but that's it.
However, note that in recent years Osprey have reviewed this and removed "water damage, airline damage and wear & tear" from it's All Mighty Guarantee.
What If The Osprey Volt 65 is Not For You?
As I said early on, choosing a backpack can be a complicated matter. If for any reason the Volt 65 is not for you then don't worry, we have tried, tested and reviewed loads of different backpacks so do have plenty of other recommendations for you.
Similar Packs To The Osprey Volt 65
If you are still not sold on the Volt 65, Osprey do have some very similar products in this niche. The Kestrel 58 is slightly smaller and quite as suitable for long term backpacking and travel. However, it may be ideal for light travelers and for hiking.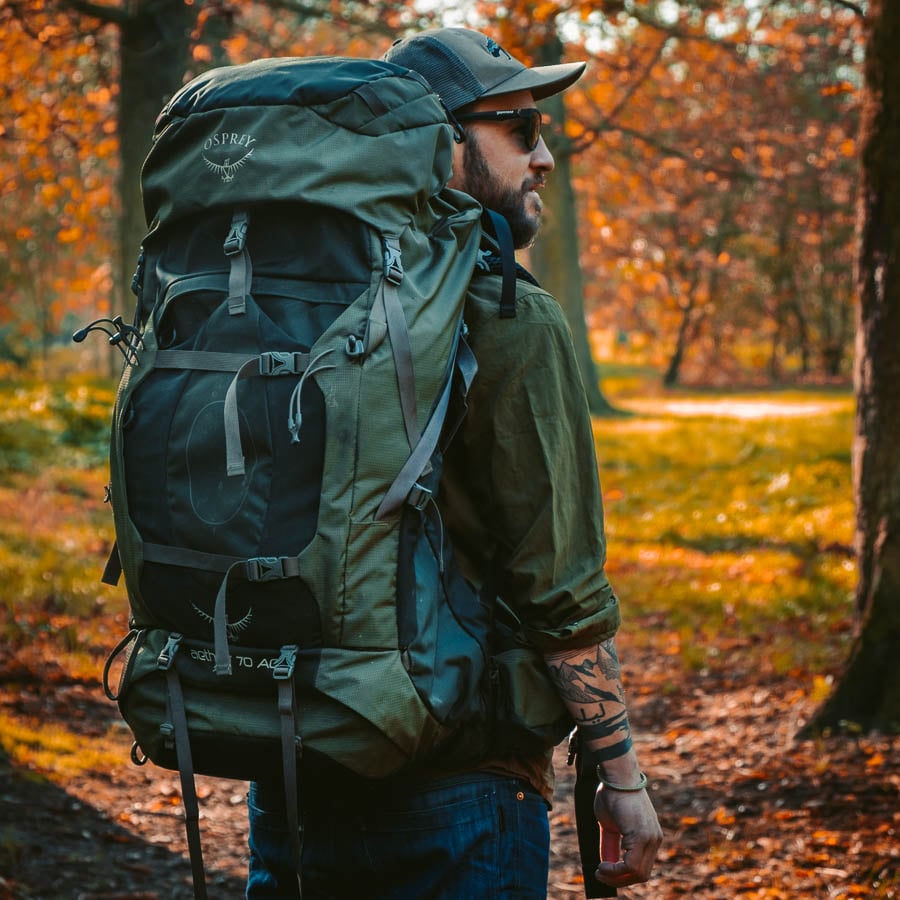 The Aether 60 is another solid option – it offers the same storage and very similar features.
Both of these backpacks strike the right balance between traveling and hiking packs which is what Osprey do best.
Alternative Packs To The Osprey Volt 65
If you have zero intention of doing camping, hiking, or getting outdoors, then perhaps you don't need a backpack like the Volt 65. Osprey's specialty is backpacking and outdoor gear. However, an increasing number of travelers these days are looking for backpacks that feel more like suitcases. Personally, I am not a fan of these kinds of packs but then again, I am an outdoorsy kind of guy.
If you are after a backpack that feels like a true travel pack, then go and check out the AER Travel Pack 2. Another good option is the Tortuga Outbreaker .

Our GREATEST Travel Secrets…
Pop your email here & get the original Broke Backpacker Bible for FREE.
Final Thoughts on the Osprey Volt 65
I think I covered everything there! The Volt 65 is a classic, backpacking and hiking pack which combines storage, lightweight, comfort and just enough features. This is the kind of backpack I would personally take for 3 months in India or for a 1 week camping trip to Ireland.
The Volt is reliable, well priced and will serve you for years of happy traveling.
Whether you go for the Volt 65 or another pack, happy trails.
What is our final score for the Osprey Volt 65? We give it a rating of 4.4 out 5 stars!

---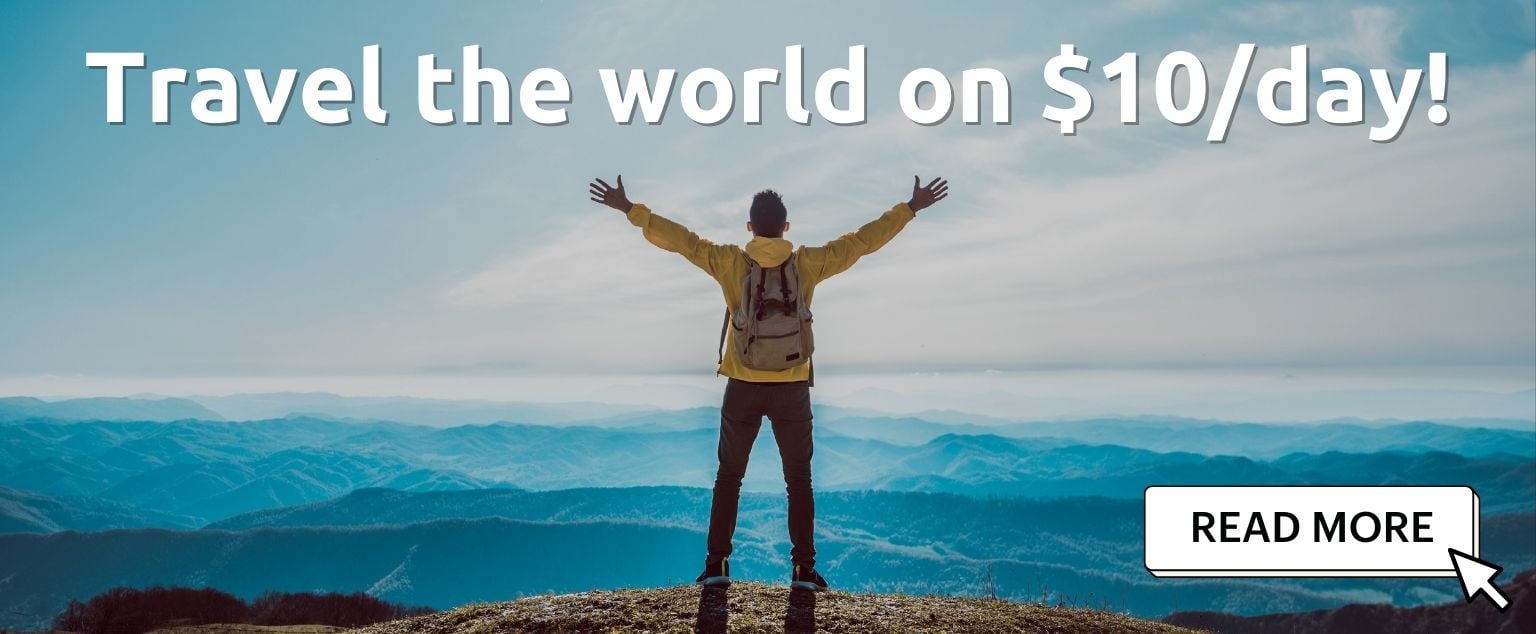 And for transparency's sake, please know that some of the links in our content are affiliate links. That means that if you book your accommodation, buy your gear, or sort your insurance through our link, we earn a small commission (at no extra cost to you). That said, we only link to the gear we trust and never recommend services we don't believe are up to scratch. Again, thank you!