In a world of checked baggage fees, lost luggage, and baggage claim lines, making the switch to an awesome travel carry-on backpack makes more and more sense.
If you're stuck between a cheap wheelie suitcase and an overly bulky backpack you may not know what type of luggage to invest in next.
In fact, there are so many travel backpacks out there that researching and choosing the right carry-on travel backpack can eat up a big chunk of your time and energy. Well, to hell with that.
Tortuga is making some of the best travel backpacks on the market, and this Tortuga Setout review breaks down everything you need to know about this truly awesome carry-on backpack.
At the Broke Backpacker, we know backpacks, so we mean it when we say the Tortuga Setout is one of the best travel backpacks available.
In this Tortuga Setout review, you'll learn what I love about the Tortuga Setout, what I don't, and the best alternatives to the Tortuga Setout if you decide that this backpack isn't the right fit for your travel style.
By the end of this Tortuga Setout review, you will know if the Tortuga Setout is the right backpack for your own travel needs.
Let's dive right into the most in-depth Tortuga Setout review on the interwebs…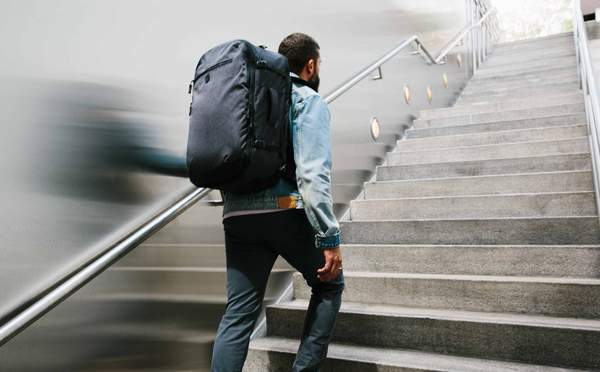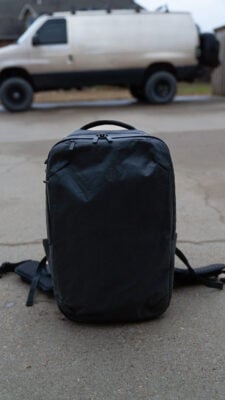 Hello Tortugans!! Did you know that the fine folk at Tortuga have now replaced and upgraded their Setout bag with their Travel Packs?
The new and improved Tortuga Travel Packs come in 30l and 40l versions and you can read our detailed insider Tortuga Travel Pack Review here.
Happy trails!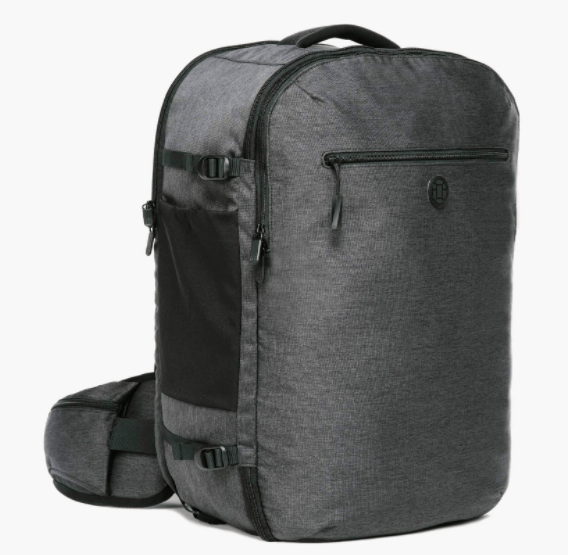 Price: $199
Capacity: 45 Liters
Laptop storage: 17-inch laptop.
Tablet Storage: 9.7 inches
Weight: 3.3 lbs.
Highlights: The Tortuga Setout is the ultimate full-sized carry-on backpack for urban travelers looking to stay organized whilst exploring the world's cityscapes.
Ladies & Gents, It's Time to Step Your GEAR Game Up. 😉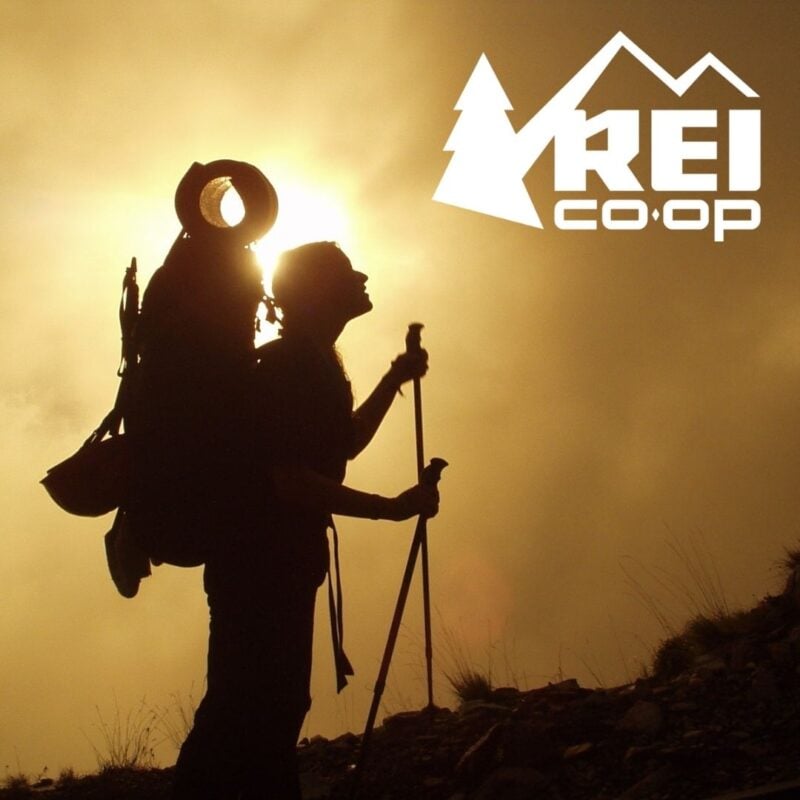 REI is one of America's biggest and most-loved outdoor gear retailers.
Now, for just $30, get a lifetime membership that entitles you to 10% OFF on most items, access to their trade-in scheme and discount rentals.
Join REI Today!
Is the Tortuga Setout the perfect backpack for you?
Right, let's get this Tortuga Setout review going with the most important question. Is the Tortuga Setout backpack right for you?
If you are looking for a compact (but not limiting) backpack that has all the style points, toughness, and design features of a capable travel backpack, then the Tortuga Setout may just be your perfect match.
The Tortuga Setout pairs a sleek exterior with travel practicality; this allows you to pack all of your essentials for a big trip.
For digital nomads, anyone backpacking Europe or South East Asia, or minimalist travelers who want a comfortable amount of space in their backpack, the Tortuga Setout is a top candidate.
The Tortuga Setout is the ultimate modern backpack for world travelers who spend a lot of time on the road and prefer exploring cities over getting lost in mountains. Tortuga luggage also offers great quality and durability for long-term travellers.
The Tortuga Setout is NOT perfect for you if…
…You intend to do a lot of hiking and outdoor adventuring; the Tortuga Setout is not a good choice for outdoor needs. If that is what you are looking for, check out our review of the best hiking backpacks.
The Tortuga Setout is designed for travel and use in urban areas, not multi-day hiking adventures. Likewise, if you travel with mountains of clothes and things, you may want something bigger than a carry-on.
If you want a classic backpacker-style backpack, this isn't the bag for you either. The Tortuga Setout has a different build and modern look.
The same goes if you want a bag with wheels or rolling capacity. Check out the Osprey Sojourn instead.
If you want an awesome travel laptop backpack, but don't need a full-sized carry-on, check out our review of the Tortuga Setout Laptop Backpack. The Setout Laptop Backpack is very similar to the Tortuga Setout full-sized carry-on backpack, except that it is smaller and not a "full-time" traveling backpack.
The best present of all… is CONVENIENCE!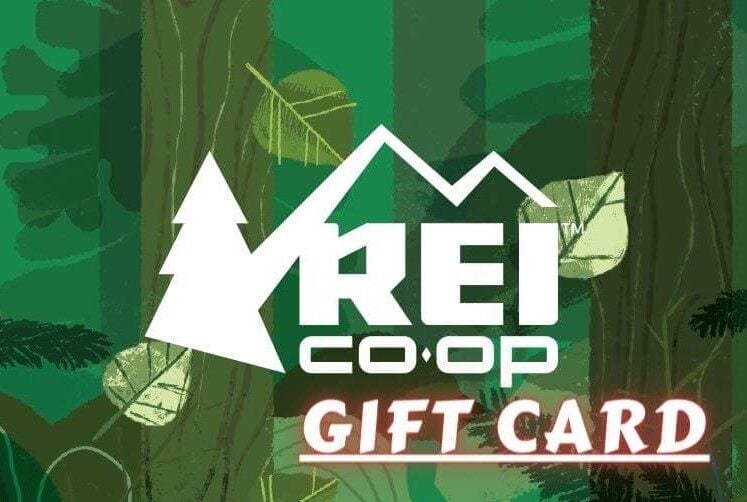 Now, you could spend a fat chunk of $$$ on the WRONG present for someone. Wrong size hiking boots, wrong fit backpack, wrong shape sleeping bag… As any adventurer will tell you, gear is a personal choice.
So give the adventurer in your life the gift of convenience: buy them an REI Co-op gift card! REI is The Broke Backpacker's retailer of choice for ALL things outdoors, and an REI gift card is the perfect present you can buy from them. And then you won't have to keep the receipt. 😉
Buy on REI!
Tortuga as a company was founded by two dudes who became fed up with the status quo of travel bag options. As most good ideas are born out of struggle or lack of better alternatives, Tortuga Backpacks are designed by experienced travelers who understand the needs of modern backpackers.
Tortuga preaches the digital nomad gospel and designs gear specifically for digital nomad-type travelers.
No wonder Tortuga has become such a success!
Tortuga's attention to detail is immediately reflected in the design of the Tortuga Setout. This backpack was created for the sole purpose of making travel convenient, easy, and fun.
Let's look at why the Tortuga Setout nailed it.
Tortuga Setout Size
The Tortuga Setout backpack has 45 liters of capacity. For most backpackers, 45 liters is plenty of space, and if you know how to pack you can really maximize the 45 liters this Tortuga backpack offers.
Tortuga Setout dimensions: 22" x 14" x 9"
When compared to the Osprey Farpoint 40, the Tortuga Setout may only have 5 extra liters of space, but the difference is surprisingly noticeable.
Since the Tortuga Setout is more like a traditional suitcase in shape than a backpacking backpack, you can fit more stuff inside without everything becoming rumpled or smashed in.
In fact, with all of the space you have to work with, you'll need to be careful not to overpack! The Tortuga Setout can become (uncomfortably) heavy quickly if you start loading it to the seams with stuff.
Is the Tortuga Setout Carry-On Size?
The company markets the Tortuga Setout as a full-sized carry-on backpack. I'd say that at 45 liters, carry-on specifications are pushed to their limit, but the Tortuga Setout passes as a carry-on because it is not overly tall. (In fact, my 38-liter Gregory backpack is taller than the Tortuga Setout.)
The squarish shape of the backpack makes it acceptable as a carry-on. If it was any taller, I'd say it is too big for budget airlines, but with its dimensions, you hould have no problem using the Tortuga Setout as a travel carry-on.
Seriously though, don't overpack. A picky airline could make you check in the Setout backpack if it is overloaded. I have personally taken larger bags as carry-ons without an issue, but be aware that of the remote possibility of the Setout not being allowed as a carry-on. If you overload the backpack, hopefully, the travel gods will take mercy on you.
The Tortuga Setout obtained its great reputation as an excellent carry-on backpack so that should count for something. It even won the best carry-on of the year. So with that said, you shouldn't encounter any issues if you pack like the intelligent human being that you are.
Tortuga Setout Size Guide
The Setout is designed to fit the body shape of most people. It is always a good idea to measure your torso before buying any backpack.
Once you know your torso length, compare it to the bags' specs. The Setout Backpack and the Setout Divide fit 17-19 inch torsos.
Check out the video below for information on measuring your torso for a Tortuga backpack.
Tortuga Setout Organizational Features
The Tortuga Setout is not the fully-loaded-with-features backpack that the Tortuga Outbreaker is. The Tortuga Setout is kind of like the no-frills version of the Outbreaker.
That said, there are plenty of practical design features that give the Tortuga Setout more than enough packability and organization points to make it a worthy backpack.
The Tortuga Setout has two main zippered compartments. The front compartment is where you stash all of your little bits that you want easy access to. There is a spot to store your passport, keys, sunglasses, pens, wallet, train ticket, and anything else that you need to whip out at a moments notice.
The large main inner compartment is where you will store the majority of your stuff. The two mesh-lined zippered compartments placed under the lid are perfect for stashing underwear, socks, a belt, toiletries, etc. There is a divider between the two mesh pockets that makes it easy to keep your stuff organized and locked down in place for when you are on the move.
A separate laptop sleeve is located in the compartment right next to your back (which is great in terms of safety). The Setout can fit laptops up to 17 inches. For ease of access, the laptop pocket can be accessed without unzipping the entire main compartment. This feature is much appreciated when going through airport security!
The lie-flat waterbottle pocket on the side of the backpack is the perfect spot to place your beverage or water bottle of choice.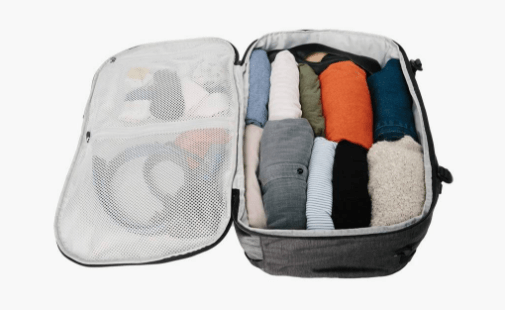 Tortuga Setout Packability
The main advantage of going with the Tortuga Setout vs a traditional backpack relates to how the bag is packed. Traditional backpacks are top loading only.
Those of us who have backpacked know the feeling of searching for that one rogue sock lost in the bottomless abyss of a pack. You know, unpacking everything to grab one item.
With the Setout the packing process is wide open and finding/packing stuff is a breeze. There is no top loading space funnel and the divider system will make any backpacker smile. The days of hunting rogue socks are over.
Tortuga Setout Carry Comfort
One thing that must be said about traditional backpacking backpacks: they are well padded and they are comfortable to carry.
Good news! Tortuga was well aware of this and has implemented a great comfort system into the Setout. The hideaway shoulder straps are decently padded so that when you are carrying a heavy load the straps don't dig into your shoulders… at least in theory. More on the shoulder straps in a minute.
As the name suggests, the hideaway shoulder straps can be stashed when they are not in use.
The adjustable hip belt is also well padded, providing additional support when carrying heavy loads.
Whilst the Tortuga Setout is equipped with a good suspension system, some people may experience discomfort when the bag is overloaded. The Setout is not as good as a traditional Osprey pack, for example, but with a reasonable weight load, the backpack is plenty comfortable for your back and shoulders.
Due to its shape and size, I would not pack more than 20 kilos into the Setout. Anything beyond 20 kilos will likely prove to be uncomfortable for your shoulders.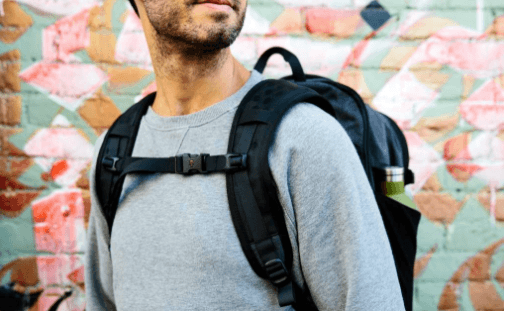 Tortuga Setout Weight
In terms of weight, the Tortuga Setout has done well yet again without being overly heavy or bulky. At just 3.3 pounds, the Setout is plenty of backpack without the added weight and on the lighter-end of average for its category.
When the pack is empty, it weighs next to nothing. If you find yourself walking marathons around airports, you certainly don't want to a heavy weighted backpack. The Tortuga Setout is sturdy and tough, but will not weigh you down, which is awesome.
Remember, most airlines limit the weight of carry-on baggage too. The Tortuga Setout provides a low "base weight" (what the bag weighs when it's empty) so that you can focus more on what you want to pack instead of how much your backpack is going to weigh.
Below I have listed a few of my favorite Tortuga Setout features…
Favorite Feature #1 – The Laptop Sleeve
As I mentioned before, the Tortuga Setout has a specific sleeve for laptops. Your underwear and your laptop need never meet again!
If you are like me and travel with your laptop often, you will find the laptop sleeve to be a super convenient and secure spot to store your computer. The laptop sleeve sits along the back of the backpack in a way that does not irritate your back, but keeps the laptop close to your body for security reasons.
Also, you don't want your laptop to move around or knock against something inside of your backpack. The laptop sleeve on the Setout ensures that your laptop will stay put when you are on the move.
Favorite Feature #2 – Hidable Shoulder Straps
There will be a moment when you don't want to use the shoulder straps; Tortuga has made it easy to stash the shoulder straps up into the pack itself in a matter of seconds.
This can be handy in a variety of situations like when you are tucking your bag in an overhead bin, though the best part is that you don't have straps getting in your way when you are utilizing the handle.
***NOTE – The shoulder straps are one of the cons of this backpack – at least in terms of comfort. Many people have complained that over time the straps of the backpack can deteriorate and become increasingly uncomfortable***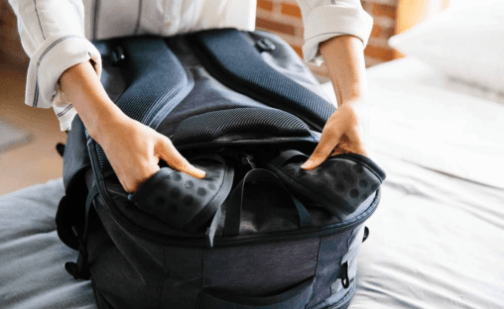 Favorite Feature #3 – Strong Lockable Zippers
Having an extra layer of security is never a bad thing. If you are putting your backpack atop a chicken bus in Guatemala or simply riding the subway in New York City, you have the ability to lock the zippers so your pack cannot be broken into.
Remember, the lock is NOT included.
Favorite Feature #4 – Supreme Organization
The front compartment of the Tortuga Setout is one of my favorite aspects of the backpack. Here, you can easily organize all of your small, valuable items into their respective places.
I always seem to have so many small and important items I need to stow, yet keep handy and accessible like my keys, passport, books, Kindle, and more. The front storage compartment is perfect for keeping all of your important things exactly they need to be.
Really, you have no excuse to misplace your hostel keys or passport again! The Setout offers up just the right amount of pockets to be useful and practical without being overkill.
Favorite Feature #5 – Easy, Easy Packing
While I have been a die-hard traditional backpacker my entire adult life, I can seriously appreciate how easy it is to pack and find my gear inside the Tortuga Setout. Gone are the days of stuffing things into the black hole of a bottomless backpack, instead this Tortuga travel backpack offers something more sophisticated.
If you find yourself changing cities constantly, hopping on multiple planes and trains, and packing/unpacking constantly, you are going to love the Tortuga Setout.
When it comes down to it, you get to spend more time hanging out, drinking a beer, or doing whatever else you do while traveling and less time repacking or even losing your stuff.
Pack access is super easy with the Tortuga Setout. Period.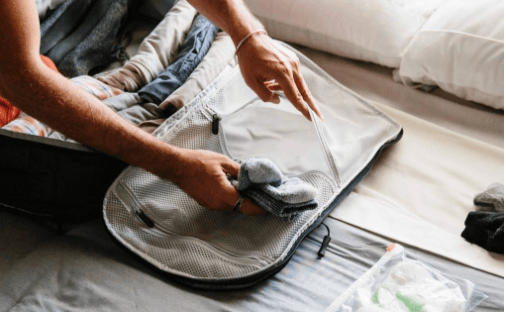 Cons of the Tortuga Setout Backpack
Honestly, it was hard to find things I did not like about the Tortuga Setout. The main flaw is the shoulder strap design and their lack of support. That said, the shoulder straps on the Tortuga Setout are not so uncomfortable that I am waving red warning flags. They could be better, sure, but they are not a deal breaker for me.
My advice: don't overload your backpack with weight, otherwise the shoulder straps may be too uncomfortable to be practical. Be honest with yourself regarding how much stuff you actually need to bring on your trip.
For true minimalist backpackers, the Tortuga Setout may seem too bulky. If you are going to a very warm country and you don't travel with any electronics—not many backpackers these days fit that category—you may want to consider a backpack in the 35-liter category. (The Tortuga Outbreaker is 35 liters.)
I have heard reports of heavily loaded Tortuga Setout backpacks not fitting in an airplane overhead bin. I agree that the carry-on purpose is somewhat defeated if the backpack won't fit in the luggage storage on the plane!
Apart from these things, I have been very pleased with the overall performance of the Tortuga Setout.
If I left out any vital defects that you have experienced with this backpack that you would like to share with the Broke Backpacker universe, please leave a comment below!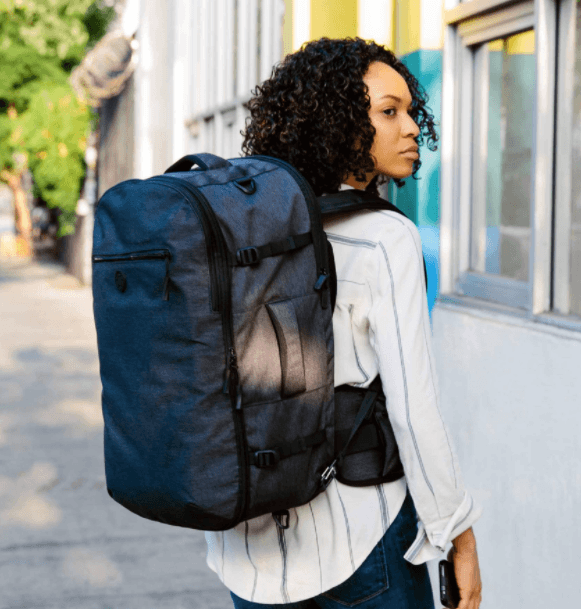 Tortuga Outbreaker vs Tortuga Setout: What's the Difference?!
The Tortuga Setout is very similar to its Tortuga Outbreaker cousin in many ways, yet also quite different in other respects. Both Tortuga bags offer a great travel solution, but what is the difference?
The main difference between the Tortuga Outbreaker and the Tortuga Setout is the extra large storage/organization compartment that the Outbreaker has. It basically has an entirely separate compartment complete with more mesh zip pockets and the like. For many people the Setout backpack will have plenty of room but it's great to have another option if that's not the case.
Basically, the Tortuga Outbreaker is a fully-featured full-sized carry-on backpack complete with a seemingly endless array of organizational features.
The Tortuga Outbreaker is clearly more well-equipped for long-term travel, but not every traveler needs as many pockets and organizers, so the Outbreaker might be overkill for you.
For the same size backpack (45 liters), the Tortuga Outbreaker will cost you about $100 more…and for what? An extra compartment? Is that extra compartment worth the money? Some would say yes, but maybe you would rather save $100 and go with the Tortuga Setout.
You need to ask yourself what is important to you when you travel. What do you really need? If you are satisfied with practical storage and organization options, you'll be plenty happy with what the Tortuga Setout has to offer.
To help you get to know the Tortuga Outbreaker even more check out our super in-depth review of the Tortuga Outbreaker backpack here as well as our full comparison of the Tortuga Oubreaker vs Setout.

Our GREATEST Travel Secrets…
Pop your email here & get the original Broke Backpacker Bible for FREE.
Final Thoughts on this Tortuga Setout Review
You now know the Tortuga Setout backpack from top to bottom.
So, what's the conclusion of this Tortuga Setout backpack review?
The Tortuga Setout is the perfect backpack for certain types of travelers, specifically anyone who travels constantly with a laptop and electronics, city hoppers, those backpacking Europe or sticking to the main South East Asia circuits, and minimal travelers who just need a carry-on.
If you want an attractive travel backpack with nifty organizational features that make it easy to pack and unpack, the Tortuga Setout is the ultimate backpack for you.
Compared to other backpacks in its class, like the Tortuga Outbreaker for example, the Tortuga Setout is a reasonably priced backpack that performs at a very high level.
The Tortuga Setout backpack is a tough and a stylish full-sized carry-on backpack that won't break the bank.
Nicely done Tortuga. Nicely done indeed.
Did this Tortuga Setout review help you make the ever-important backpack decision? Let me know in the comments below if you think this Tortuga bag is for you. Happy travels.
What is our final score for the Tortuga Setout? We give it a rating of 4.5 out 5 stars!

---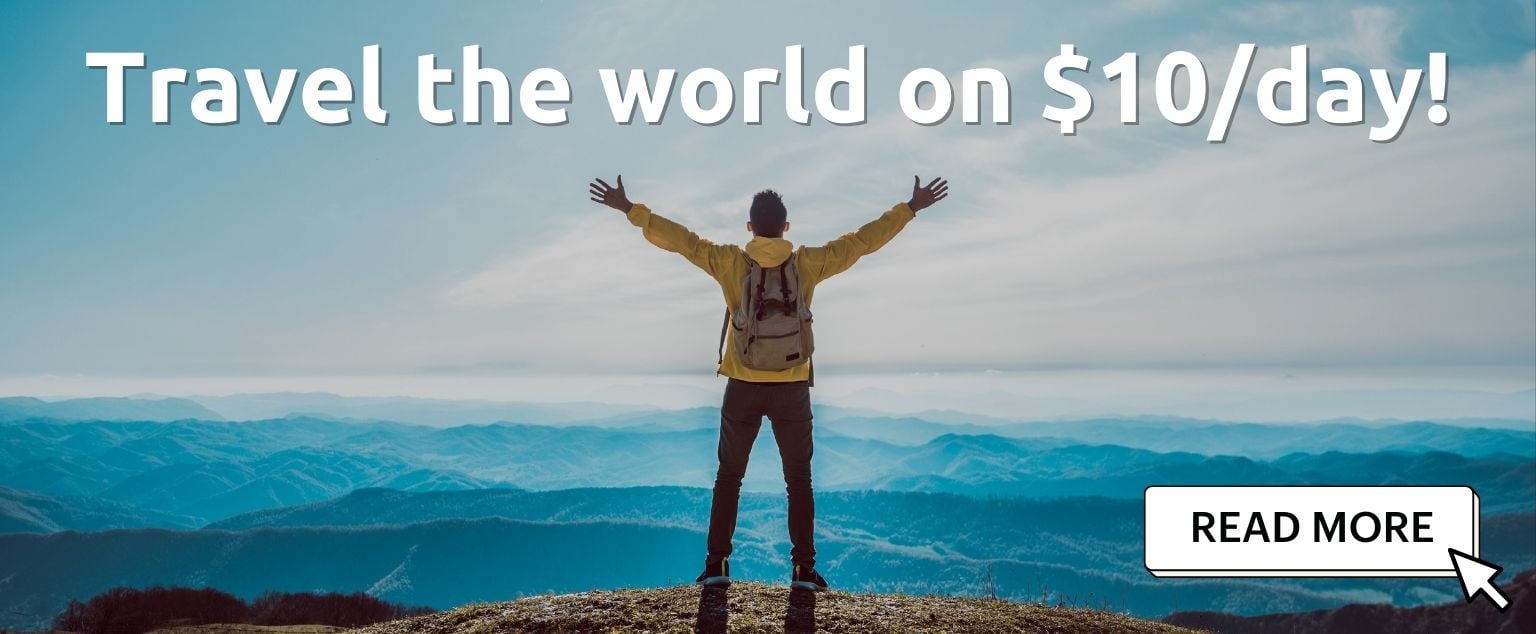 And for transparency's sake, please know that some of the links in our content are affiliate links. That means that if you book your accommodation, buy your gear, or sort your insurance through our link, we earn a small commission (at no extra cost to you). That said, we only link to the gear we trust and never recommend services we don't believe are up to scratch. Again, thank you!