This article will help you get to know the Osprey Exos 58 liter backpack in all of its glory while teaching you what this awesome backpack can bring to your worldwide adventures!
Let's go for a ride into the world of backpack exploration and get stuck into this Osprey Exos 58 review!
Every backpacker has different tastes, true, but after I met the Osprey Exos 58, I knew I just had to spread the good word. The truly versatile and lightweight Osprey Exos 58 might just be the backpack unicorn you have been after.
I bring you the ultimate Osprey Exos 58 review!
Is the Osprey Exos 58 for YOU?
The Osprey Exos 58 is perfect for hikers and travelers – the best of both worlds!
But if you want a more modern/tech-savvy bag – our favorite is the AER Travel Pack 2.
If you less into hiking and want something smaller – go with the Osprey Farpoint 40
Ladies & Gents, It's Time to Step Your GEAR Game Up. 😉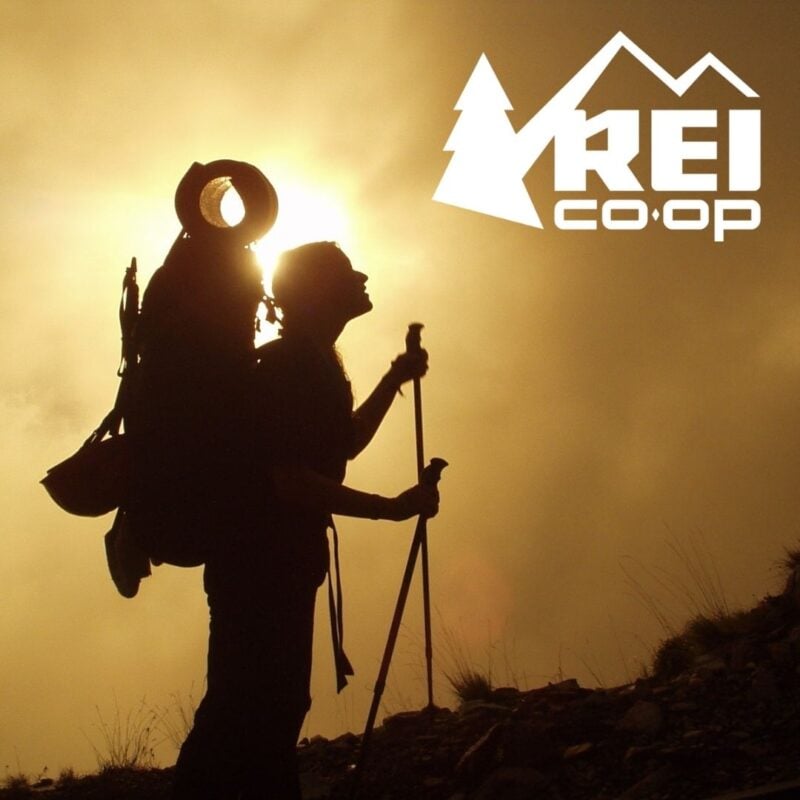 REI is one of America's biggest and most-loved outdoor gear retailers.
Now, for just $30, get a lifetime membership that entitles you to 10% OFF on most items, access to their trade-in scheme and discount rentals.
Join REI Today!
Quick Backpack Facts
Pack model: Osprey Exos 58 liter
Best uses: Ultralight backpacking and minimalist travel
Maximum carry capacity: 40 pounds
Weight: 2.7 pounds
Jump to: Key pack features for Osprey Exos 58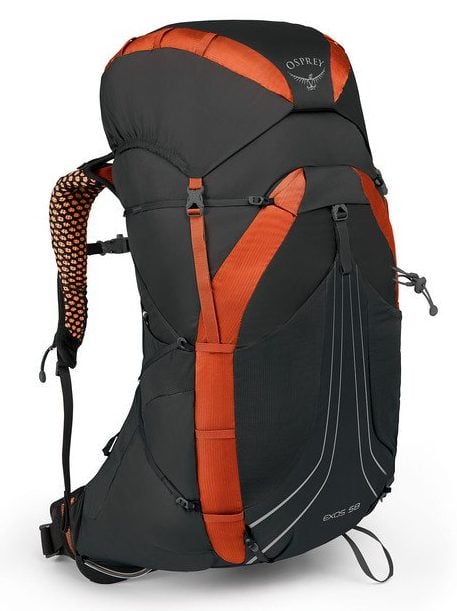 I have personally owned several Osprey backpacks and I have always been extremely pleased by their performance. As a person who has beaten the hell out of my backpacks throughout my traveling career, I can attest to the quality of both the packs and the Osprey company itself. Having hiked more than 3,000 miles over the years with an Osprey backpack, I can tell you that they are built for the long haul.
Let's jump right in and take an in-depth look at one of my favorite Osprey backpacks on the planet!
Why Osprey? The All Mighty Guarantee!
The first thing that must be said about Osprey when buying one of their packs is the famous All Mighty Guarantee. In short, this means that your Osprey backpack and all of its components have lifetime protection against damage. If only my other gear had the same guarantee!
Buying an Osprey backpack is a solid investment that you know you can use for years-on-end. Few companies out there will fix your pack for free in a relatively short amount of time. If you are a person that tends to abuse your gear, the All Mighty Guarantee is a blessing!
Osprey offers a wide selection of backpacks for just about every type of travel or outdoor activity. A backpacker needs a pack that serves many different purposes and is capable of traveling to all of the far-flung destinations as smoothly as its owner.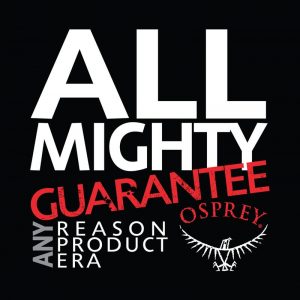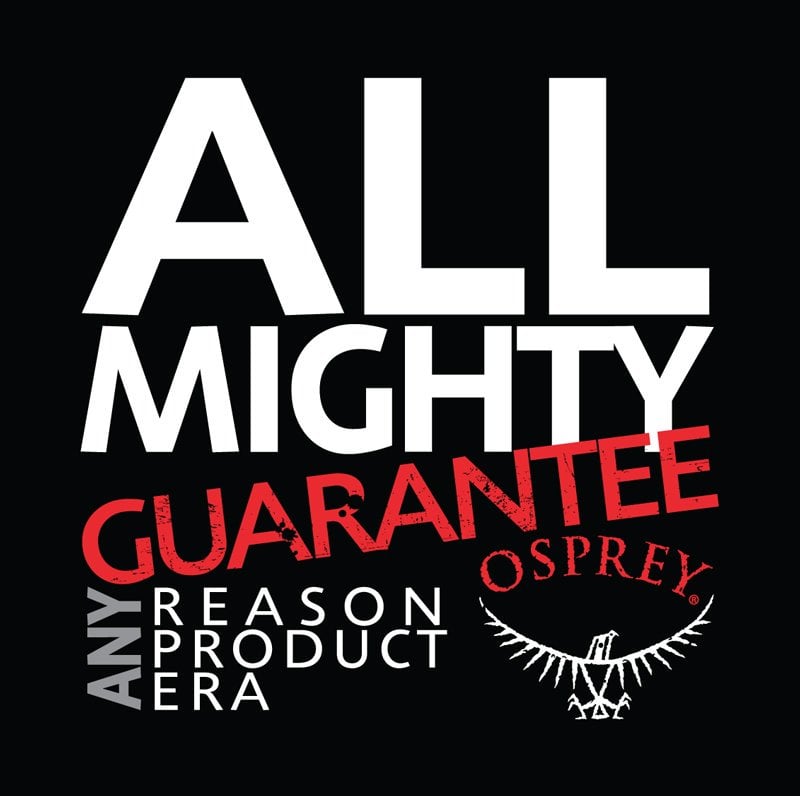 Osprey Exos 58 weight (ultralight = ultra-awesome)
What does ultralight mean? You might want to confuse the word "ultralight" with ultra weak. Ultralight backpacking is an increasingly popular style of hiking or traveling where keeping the total packed weight and bulk of your backpack down to the lowest it can be is the general goal.
Exos 58 features ultralight design materials plus the ability to strip weight by removing sleeping pad straps, compression straps and the top lid.
The ultralight design of this pack is one of the major selling points of this pack for me. If you have ever had a large pack that weighs 4-5 pounds when empty you will know what I mean. So I was super impressed by the Osprey Exos 58 weight.
I have found that the Osprey Exos 58 has plenty of room for everything I need to pack, even on long distance hiking trips. They don't call the Osprey Exos 58 the "ultimate thru-hikers backpack" for nothing. With plenty of innovative design features built into this Osprey backpack, it is no wonder that the Exos 58 is becoming a favorite among backpackers and long distance hikers alike.
Osprey makes the same ultralight backpack for female backpackers as well. The Osprey Eja 48 is the exact same backpack, just with the sizing designed specifically for ladies.
Why Osprey Airspeed Kicks So Much Ass
A Tensioned back panel keeps the weight in the pack off of your back, enabling highly ventilated carrying comfort. This brilliant weight-support upgrade makes carrying big loads much more comfortable.
Some ultralight backpacks are notorious for having weak (or absent) suspension. Osprey has managed to create an excellent system here, ensuring balance and comfort for long periods of time.
The Flapjacket – A Bit of Extra Convenience
Unclip the removable floating lid and replace with the fixed FlapJacket to protect your gear from the elements and minimize weight. This is pretty cool if you are wanting to remove your top lid all together in order to make the pack lighter or smaller.
The best present of all… is CONVENIENCE!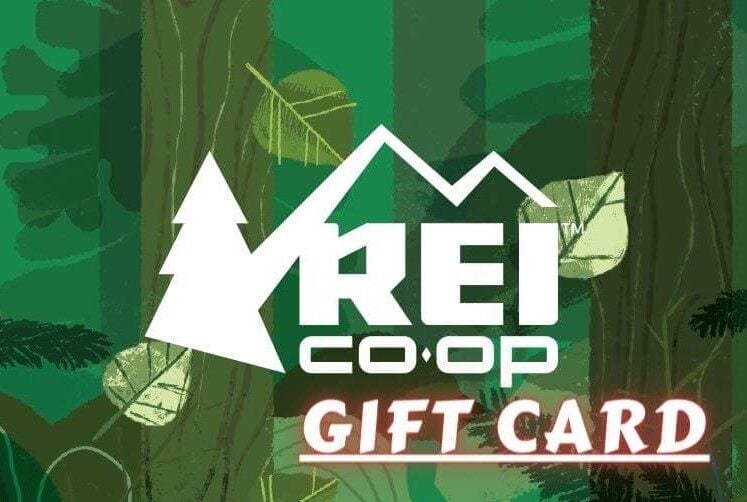 Now, you could spend a fat chunk of $$$ on the WRONG present for someone. Wrong size hiking boots, wrong fit backpack, wrong shape sleeping bag… As any adventurer will tell you, gear is a personal choice.
So give the adventurer in your life the gift of convenience: buy them an REI Co-op gift card! REI is The Broke Backpacker's retailer of choice for ALL things outdoors, and an REI gift card is the perfect present you can buy from them. And then you won't have to keep the receipt. 😉
Buy on REI!
Exos 58 Weight
The lightness of the Osprey Exos 58 is probably my favorite feature of the pack. Weighing in at just 1.2 kg (2.7 pounds), the Exos 58 offers the perfect combination of comfort and toughness without carrying any extra weight. Osprey has done a bang up job getting the Exos 58 weight down so low.
Many backpackers think that they need a large backpack. I'm talking 70-80 liters. While that size might be very appropriate for some, in general, it is too large for the average backpacker. With a bigger backpack, it is easy to fill it with stuff you don't actually need.
When traveling or hiking, one should never carry heaps of useless items anyway. I understand that some folks want lots of extra space for the trinkets or clothing they pick up along the way. Also, long, multi-day trips in cold weather require more warm clothing and gear to be packed and require a decent amount of space, but the Exos 58 is not an absolute minimalist backpack by any means.
You still have room for both necessities and extra trinkets, including cold-weather gear. Let it be noted that this particular Osprey backpack would not be my first choice for an extended winter hiking trip.
If you plan on backpacking in places like South East Asia or South America, you will find the Osprey Exos 58 to be more than enough for your needs. Because you will carting around your backpack just about every day, you want your base weight to be as low as possible, and the Exos 58 weight is a great help.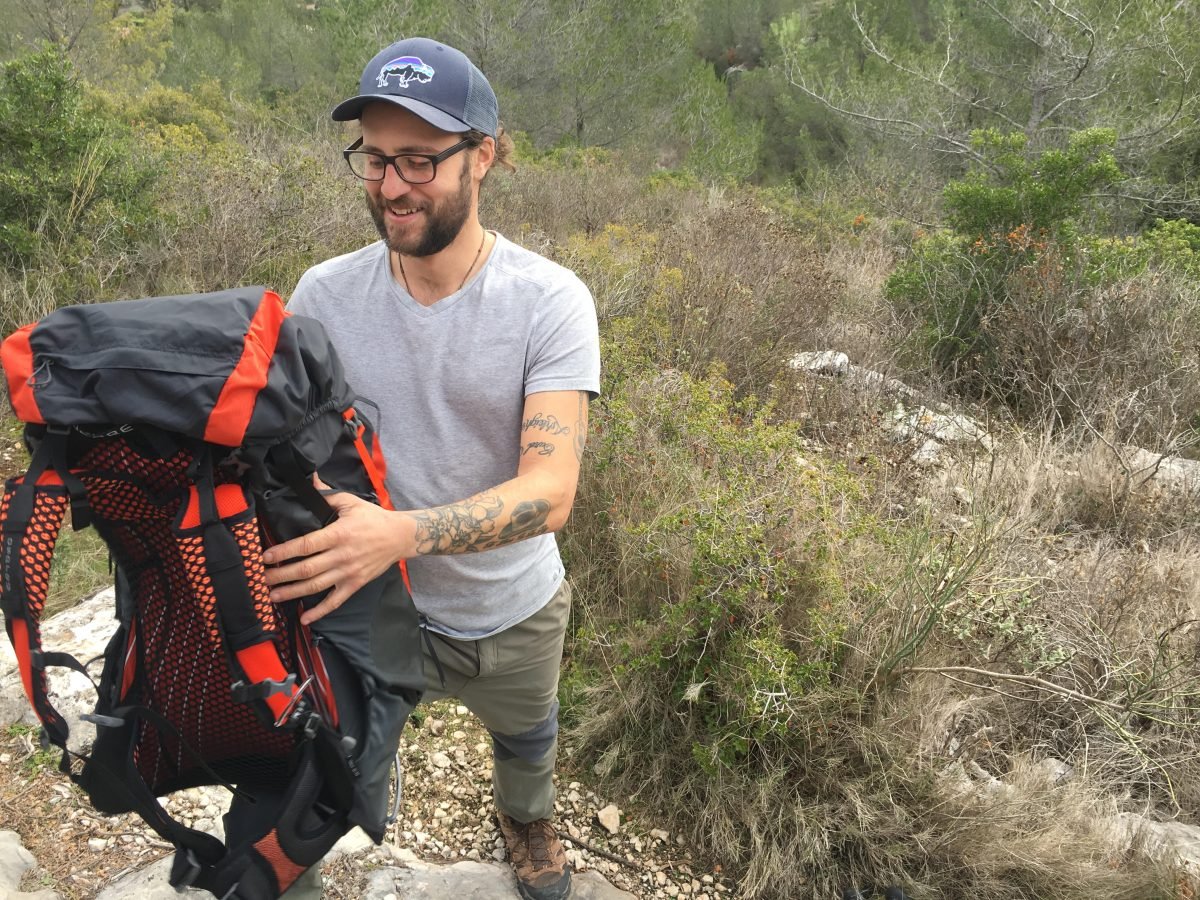 Osprey Exos 58 Carry On Ready?
The Osprey Exos backpack is slightly over the limit with regards to being an airline acceptable carry on bag. However, with the top lid removed it could be possible to get it small enough to be accepted (maybe). Always check what your airline allows before showing up at the airport!
Carry on travel backpacks are great if you plan to take loads of budget flights. A travel backpack that is too small for your needs, but is an acceptable carry on size does not do you much good in the end.
Osprey Exos 58 Weight Capacity and Carrying Comfort
The Osprey Exos 58 was built with comfort in mind.  What is the point of an ultralight backpack that destroys you back and shoulders? That's were the Osprey Exos 58 weight capacity comes into its own.
The light wire alloy frame offers great support even when carrying loads up to 40 pounds. It is still possible to carry more than that of course, but that is where the comfort zone limit is. You might say, "Well I want to be able to carry 50 or 60 pounds!" Unless you are doing some serious mountaineering, there is simply no need for you to carry that much!
I also really enjoy the thick padding on the shoulder straps. I have never had a problem with them digging into my shoulders or chaffing my back on the Osprey Exos 58.
Dialing in your pack to what feels comfortable for you is very important. Luckily, the Osprey Exos 58 makes it easy to make adjustments. Like most packs, you will have three main points of adjustment: the shoulder straps, the sternum straps, and the hip-belt. Once you have the bag on, you can make these adjustments in a few seconds and be on your way to custom comfort in no time!
Exos 58 Backpack Durability and Toughness
If you are looking to pack massive loads, then this backpack isn't for you. Not that a 40 pound load isn't fairly big, but if you're the kind of person that wants to pack everything including the kitchen sink, then I recommend checking out some of Osprey's heavier duty models.
In general, I think the modern backpacker doesn't require as much pack-load as they might think. It would be a mistake to think less size and bulk automatically equals less durable. Choosing a pack all comes down to what you will be using your backpack for most.
That said, the Osprey Exos 58 is pretty damn tough when it comes to long-term wear and tear. If you are looking for a pack that you can rely on in a huge variety of situations, the Exos 58 will meet all of your expectations and then some.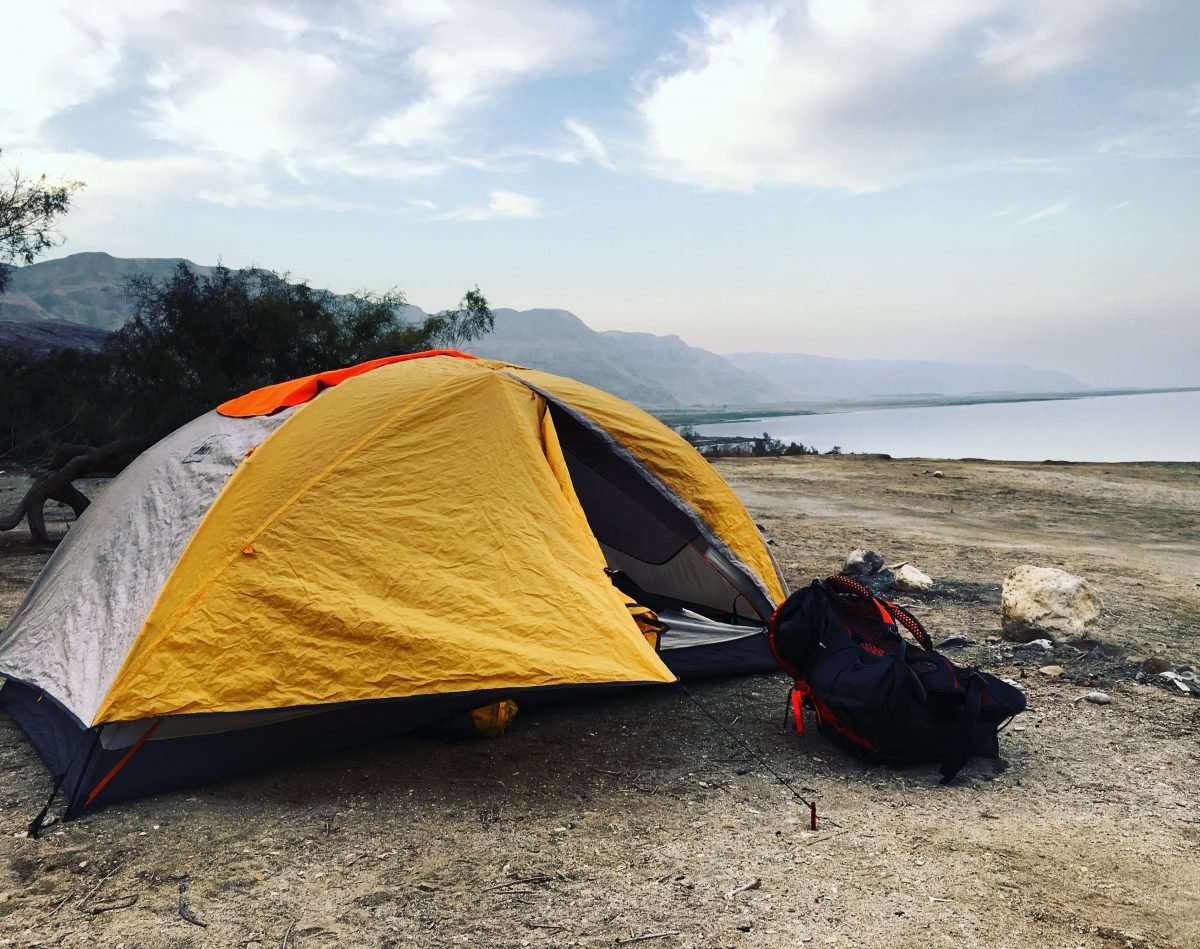 Osprey Airspeed Breathability
Constantly feel like your old pack is creating a back swamp under your shirt? I hate the feeling of a backpack not allowing any fresh air into areas that need it the most: your back and shoulders! Thankfully that's another point awarded to the Osprey Exos!
Enter the Airspeed ventilation system. The name of the ventilation system for the Osprey Exos 58 sounds like the design of a futuristic rocket ship part. However, we are not sold on fancy names alone! The system actually works like a charm.
The AirSpeed 3-D tensioned mesh back panel was designed with the purpose of meeting all of your free flowing air needs. There is solid 5 inches of air space between where your back sits and the frame of the pack!
Of course, if you are putting in long hours crushing some trail miles, you are bound to sweat. Having a good ventilation system in place allows you to stay as cool and dry as possible, even when you are working hard.
Ever experienced the feeling of being in a sticky, humid tropical country? Maybe waiting for a bus in the sun with your backpack on your back? The Osprey Exos 58 was built to do battle, even in the sweatiest circumstances.
Exos 58 Organization and Pack Access
The main inner belly of the Exos backpack is just one big compartment. This leaves the general backpack organizing up to your creativity. Over the years, one thing I have found to be very helpful with organization is the use of dry bags. You can buy dry bags in all sizes.
I keep my sleeping bag. for example, in a 20 liter dry bag. If I am going on a backpacking trip, I will always have at least 3 separate dry bags: one for clothes, one for food/misc. gear, and one for the sleeping bag.
Backpack Compression Straps and Pockets
On the side of the backpack, you have dual access stretch mesh side pockets for storing water bottles and other gear with compression straps. At the bottom of the Exos 58, you can attach your sleeping pad or tent using more compression straps. These straps are removable in case you are really counting ounces.
There are two zip storage pockets located on either side of the lid or "brain" of the backpack. These pockets are super handy for storing all of your bits and pieces including your headlamp or snacks.
The front stretch mesh pocket is a good place to store your flip-flops, rain jacket, swim shorts, or anything else that you want easy access to.
If you want to attach any additional items to the outside of the pack, the top lid has loop attachment points for external gear storage. Along both sides of the outer mesh pocket, there are 4 attachment loops per side! You have plenty of options if you are looking to secure bigger items to the outside of your backpack.
Osprey Trekking Pole Attachment
One cool new feature Osprey seems to be employing on all their new packs is the spot for trekking pole storage. The Stow-on-the-Go trekking pole attachment allows you to stow your poles in steep terrain or whenever you need your hands free.
I would like to take this moment to stress the importance of trekking poles if you do lots of hiking. Rumor has it that using them will add 20 years of life to your knees. If you plan on being active well after your middle age, I suggest picking some up.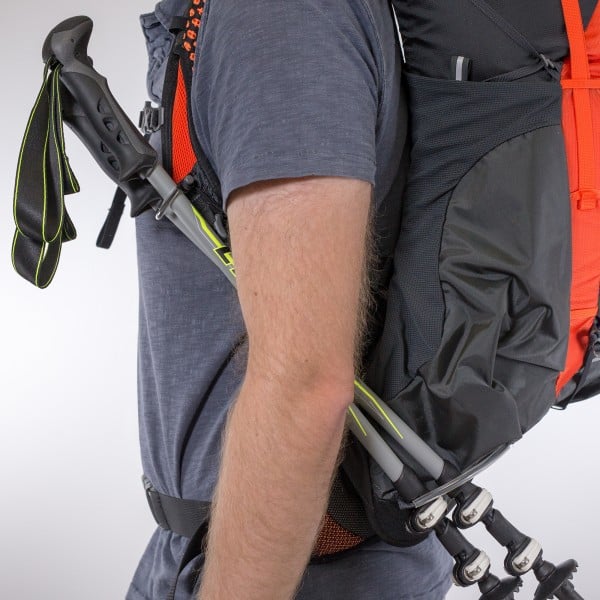 Osprey Exos 58 Sizing and Fit:
Osprey backpacks come in multiple sizes (small, medium, and large) based on your torso frame. The shoulder straps can be adjusted based on your height. You can also adjust how close the backpack sits on your upper back and shoulders.
What Size Osprey Pack Do I Need?
I am 5 10″ and about 170 pounds, and the medium size fits me perfectly. Osprey has quite a bit of information available on its website about how best to determine your size. The Osprey size comparison tables outline all the measurements for each backpack.
Newly released in 2018, the women's specific Osprey Eja 48 liter is the female version of the Exos 58 pack.  The Eja has received recent upgrades to its systems as well, including a tweak in both suspension and hip-belt designs for improved fit, carrying comfort, and load distribution.
Osprey Exos 58 Price
The brand new 2018 Osprey Exos 58 model runs $220 as of February 2018. Backpacks aren't the cheapest pieces of travel gear, but they are the most important. They are an investment for many years to come. There is no better feeling then having the right piece of gear for the right application.
If you are in the market for an ultralight backpack, look no further than the Exos 58. Often in the world of outdoor gear, the more something is labeled ultralight, the more expensive it is. This is not the case with the Exos 58! When compared to other ultralight backpacks out there, the Exos 58 is a leader in its class for both quality and affordability.
Top Tip: If you don't mind getting your hands on last season's model, you can usually buy the backpack cheaper. I recommend buying the pack online where you can usually find the best price. I've seen this pack on Amazon for as low as $150 USD for last years models. You can always bring it to one of Osprey's many distributors to attain the perfect fit, if need be, through heat molding.
Osprey Exos 58 Colors
Osprey Rain Cover
My only major gripe with this pack is that it does not come with a rain cover (most Osprey packs don't). You need to purchase the rain cover separately from the backpack itself, and this costs about $30. In my opinion, having a rain cover for your backpack is just as important as having a rain jacket for yourself, if not more so. When you need to keep your sleeping bag or spare clothing dry, you'll need to invest in a rain cover, pure and simple.
Let us be clear here about the necessity of the rain cover. The average traveler might not need a rain cover. If you are not planning to do any serious hiking trips, then you could go without the Osprey rain cover. Personally, whether I am hiking or not, I like to always have a rain cover.
I have protected the contents of my pack on countless occasions whilst hitchhiking or crossing town in the rain by having a rain cover for my backpack. The choice is yours.
Top Tip: If you keep your stuff compartmentalized in different dry sacks and have a rain cover on your pack, the combination guarantees you will keep your stuff dry even in the most heinous of weather down pours. Also, the Osprey Exos 58 raincover size you'll need is large.
Sleeping Bag Compartment
Like most ultralight hiking packs, the Osprey Exos 58 design does not feature a special compartment for your sleeping bag. For me, this took some getting used to, as I was so accustomed to having my sleeping bag zone separate from my main pack belly.
In the end, my sleeping bag still lives in the same location in my Exos 58, the only difference being that I don't have direct access to that area from the outside of the pack. To be honest this is not really a big deal. You don't need quick access to your sleeping bag under normal circumstances.
Osprey Hydration Reservoir
Nearly all of Osprey backpacks offer an internal sleeve into which you can slip a hydration reservoir plus 1 or 2 "hose portals" through, which you can slip the sip tube. The Osprey Exos 58 has a hydration reservoir pocket underneath the top lid of the pack.
I am a big fan of this feature as it makes it easy to drink your water (it would be a mistake to put beer in your reservoir) during the hike. Because the reservoir is tucked into the top lid just behind your head, you never have to worry about the reservoir pouch itself becoming punctured by sharp trees or rocks during a hike. Note that Osprey do also make a few dedicated hydration backpacks that have the camel pack/bladder built in.
Osprey Exos 58 Best Backpack for Traveling?
What kind of backpack are you? This is the main question you have to ask yourself when the time comes to invest in some new gear. You must be honest with yourself about what you expect from any given backpack.
If you are interested in a lightweight, durable, comfortable pack with a generous amount of space for the ultralight category, then the Osprey Exos 58 is for you.
This is technically a minimalist backpack. However, I would say it is on the larger side of the spectrum for the category. It does not have all of the bells and whistles of a pack that weighs 2 or 3 times its size. Evaluate your needs and choose accordingly.
Luckily for you, the Osprey Exos 58 should have most of them covered. It is all about using the right tool for the job, right? Now go forth and unleash your adventures with this ultimate traveling backpack!
If you are looking for a larger pack with more features and more carrying capacity, take a look at this review of the Exos 58's big brother: the Osprey Aether AG 70 liter backpack. The Aether AG 70 liter is one of my favorite packs I have ever owned, hands down.

Our GREATEST Travel Secrets…
Pop your email here & get the original Broke Backpacker Bible for FREE.
Responsible Backpacking and Eco Travel
Where ever your Osprey Exos 58 liter backpack takes you in the world it is very important to remember to be mindful of your impact on that place.
Whenever hiking or backpacking, always use leave-no-trace-principles. You should aim to leave the place you camped or visited as you found them. Always pack out all rubbish with you. Respect all wildlife. They were there long before you and (hopefully) they will be there long after you are gone.
Humans are destroying the world faster than it can heal itself. Don't be one of them! If you love exploring wild places, do your part to keep that place beautiful and thriving!
With all that in mind, bring along a quality pack like the Osprey Exos 58 and you will be sure to enjoy all of the adventures this planet has to offer.
Well, that's it, guys! We hope you found our Exos 58 review helpful!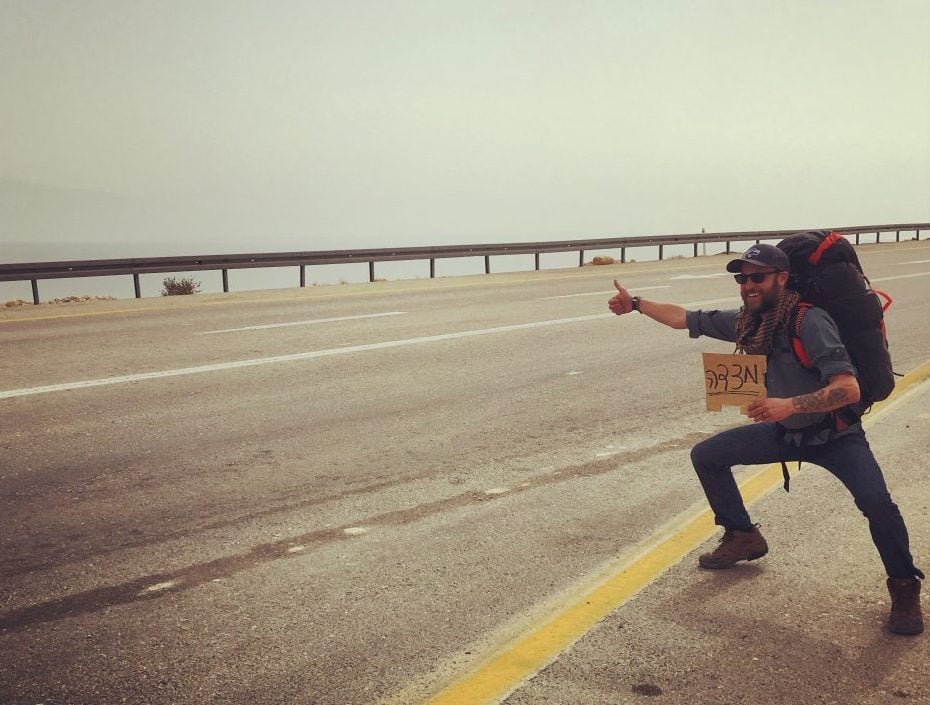 ---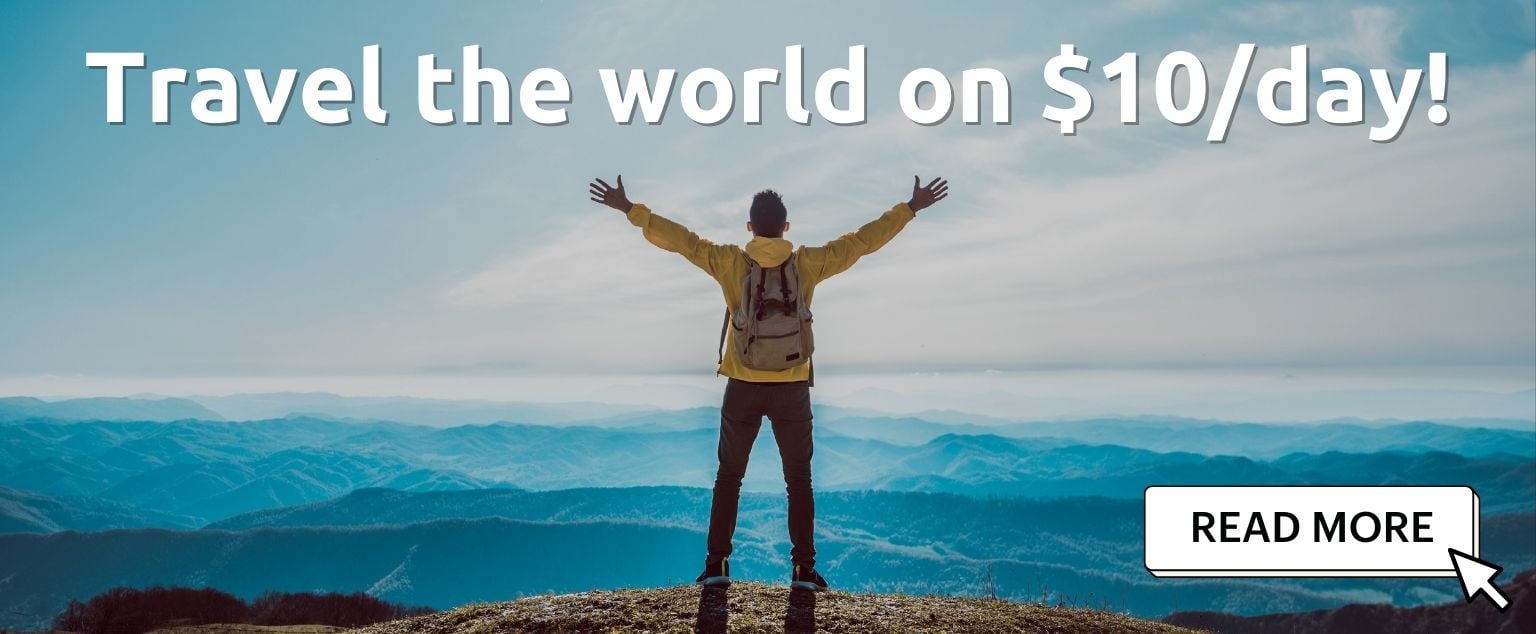 And for transparency's sake, please know that some of the links in our content are affiliate links. That means that if you book your accommodation, buy your gear, or sort your insurance through our link, we earn a small commission (at no extra cost to you). That said, we only link to the gear we trust and never recommend services we don't believe are up to scratch. Again, thank you!