Welcome to my Osprey Kestrel 48 Review!
I was recently lucky enough to try the Osprey Kestrel 48 for myself. Wanna know how it faired? Then read on dear reader, read on…
At the Broke Backpacker, we totally love Osprey backpacks because they consistently produce quality packs and gear that is durable, comfortable, and affordable.
Their backpacks also come with the famous "All Mighty Guarantee" which essentially provides lifetime protection against defects – more about this further on in the post.
The following (absurdly long and detailed) Osprey Kestrel 48 review deconstructs everything you could possibly ever want to know (and more) about the Osprey Kestrel 48 men's backpack. Have a read and then decide for yourself whether this is the right pack for your backpacking needs.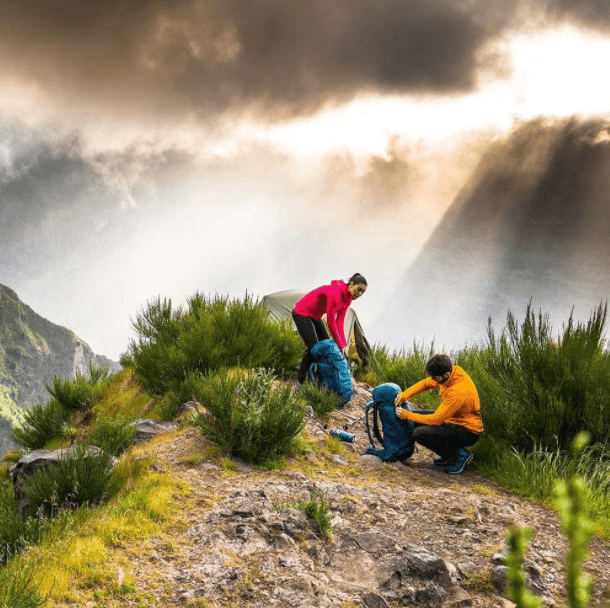 A Pack For All Occasions: Osprey Kestrel 48 Versatility
Osprey is a top backpack brand that specializes in designing and producing a range of backpacks for specific activities and practical applications. For example, they do packs for long trips, short trips, hiking, sporting, camping, and just for popping down to the shops. Get the drift?
In a nutshell, the Osprey Kestrel 48 is the ideal choice if you are looking looking for small-ish multi-day hiking or camping backpack that is lightweight yet really durable. It is also a great pack for budget backpackers or weekend breaks.
In the following sections, I will explore the Osprey Kestrel 48's key features. I will take an in-depth look at its weight, organizational options, its breathability, fit/sizing, and of course, how it compares to other backpacks in its category.
Let's get to the meat of this Osprey Kestrel review …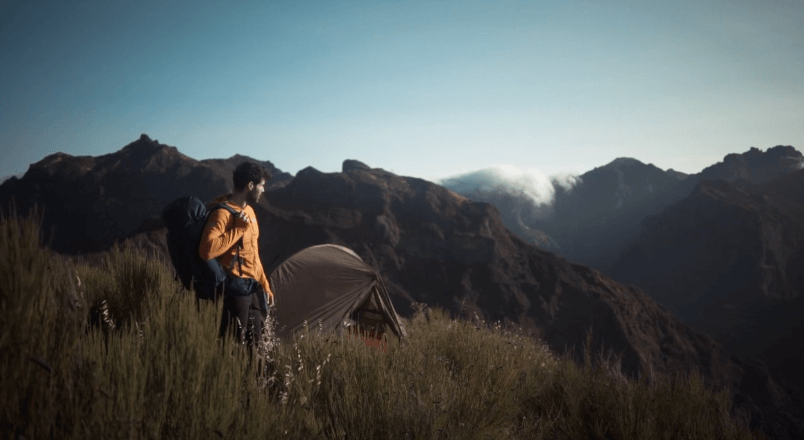 Winter is coming… WARM UP!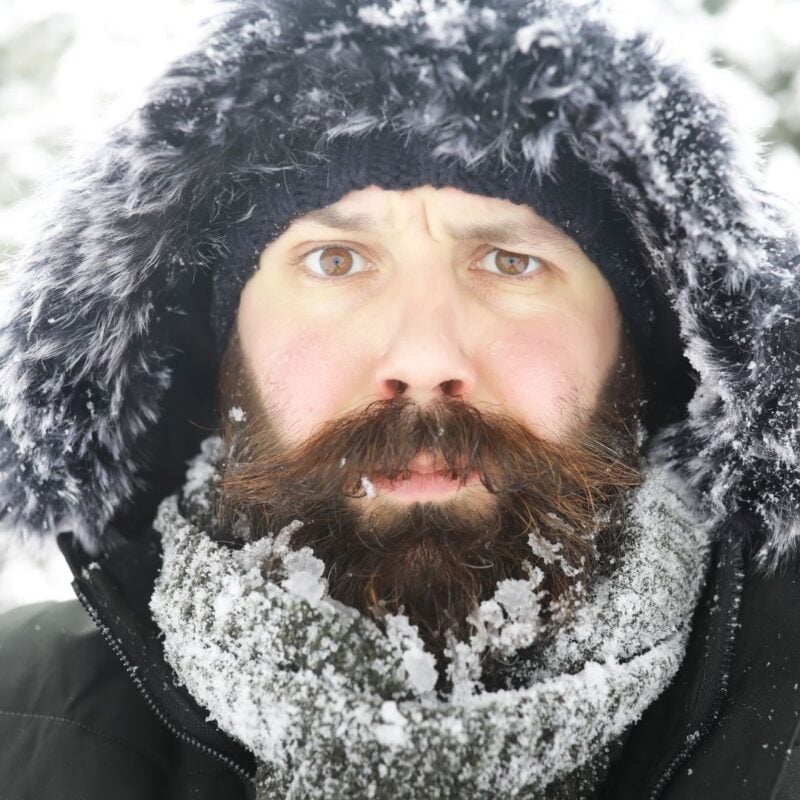 Get up to 50% OFF when shopping gear for the winter on REI.
Warm up for the holidays and SAVE on outdoor gifts all the way through Dec 18!
View on REI
Quick Answer: The Osprey Kestrel 48 is perfect for You if…
You are a dude (or at least built like one… there is a Women's equivalent model available)
Your plan is to go on overnight backpacking trips of less than a week.
You are only packing the bare essentials for your trip.
A full-featured backpack is more important than a minimalist style..
You need a backpack with a rain cover.
A backpack with the ability to attach a sleeping pad/tent is important to you.
You need a backpack that is adjustable and very comfortable.
A kickass lifetime guarantee is important to you!
You want to look cool whilst trekking.
The Osprey Kestrel 48 is the brands' no-frills solution for backpackers, hikers, campers and festival goers needing a straight-up backpack for short(ish) trips.
As with a lot of the Osprey range, one of the Kestrel's best qualities is its weight (or lack thereof). The Osprey Kestrel 48 weighs as little as half as much as other backpacks in its class, making it very attractive to the ultralight thru-hiker crowd.
Seriously guys, I recently upgraded to this from a lesser pack and I cannot BELIEVE how light this feels in comparison!
Mercifully though, the Kestrel 48 doesn't compromise on comfort or flap on fit in the name of saving weight. The Osprey Kestrel was designed with the same quality, ventilation features, and adjustability as Osprey's full-featured (i.e bigger) hiking backpacks.
If the above-mentioned features are important to you, then the Kestrel 48 may just be the answer to your short to medium-duration backpacking prayers!
The Osprey Kestrel is not for every backpacker though, as it does have its limits, which I'll cover below.
Quick Answer: The Osprey Kestrel is NOT the perfect backpack for you if…
You are planning a long trip and need heaps of gear. The capacity is only around 48 liter. For a similar but slightly bigger option, check out the Osprey Volt 60 Backpack.
Your average trip will be a multi-day, winter camping trip where you will need heavy gear.
This pack is out of your price range. These packs are not budget buys.
You don't travel light.
Urban travel is your style. You don't plan in doing any trekking. You may be better of with the AER Travel Pack 3 or an alternative, like the Tortuga, instead.
You want a travel bag with wheels. This bag doesn't have wheels.
Not all Osprey backpacks were created equal. They are all unique and all have their own strengths and weaknesses. If you don't plan on using the Kestrel to go hiking, camping or maybe to a festival, then there may well be another pack out there far better suited to your travel needs.
However, Kestrel does still work well in an urban environment. The Kestrel 48 is kind of a as "jack-of-all-trades" type backpack so it will work for a multitude of travel occasions.
I personally use mine when I go on city breaks or when I travel to see my girlfriend in Nantes. However, if you want storage space for electronics, folders, and the related work equipment, you may find the Kestrel to be ill-suited. To be honest, sometimes it is a bit of a squeeze to get my laptop into it.
The best present of all… is CONVENIENCE!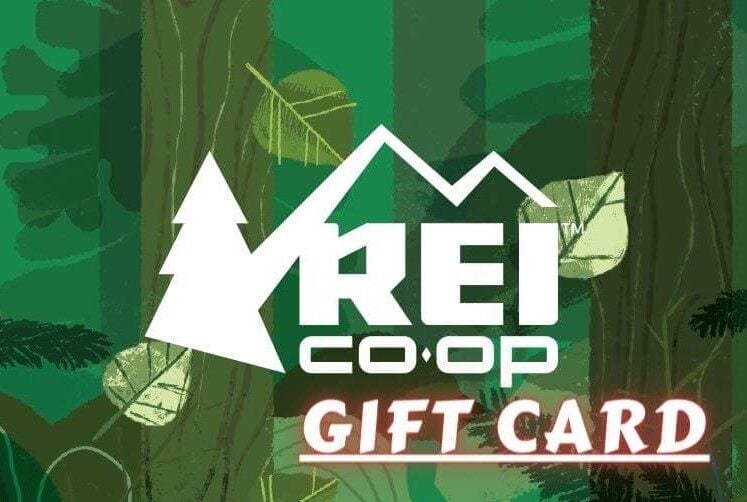 Now, you could spend a fat chunk of $$$ on the WRONG present for someone. Wrong size hiking boots, wrong fit backpack, wrong shape sleeping bag… As any adventurer will tell you, gear is a personal choice.
So give the adventurer in your life the gift of convenience: buy them an REI Co-op gift card! REI is The Broke Backpacker's retailer of choice for ALL things outdoors, and an REI gift card is the perfect present you can buy from them. And then you won't have to keep the receipt. 😉
Buy on REI!
The Kestrel 48 is a functionalist hiking backpack that offers the essential features where they are really needed and cuts all the excess ones which, let's face it, are seldomly ever even used.
It's lighter than 1.63 KG so if you want to keep your base weight (ie, the weight of the backpack when it's empty) to a minimum whilst still having plenty of carry-comfort power, then the Kestrel 48 was designed for that exact purpose.
This is a major pro for me as I hate the excess weight and like to feel as light as possible when traveling.
So let's take a look at what the Kestrel 48 has to offer… Check out the video below for a quick visual rundown of the Osprey Kestrel 48.
Osprey Kestrel 48 Warranty (The awesome 'All Mighty Guarantee')
Osprey's lifetime warranty (dubbed the All Mighty Guarantee!) is pretty unique in the industry and is definitely one of the best things about the Osprey brand.
The All Mighty Guarantee is basically a lifetime warranty. No matter when you bought your bag, you can post it to Osprey and they will fix many problems free of charge. Of course, you will have to pay the shipping cost to get it to the repair center but it's still a lot cheaper than having to buy another pack.
This warranty is great for seasoned travellers and adventurers who drag their packs countless miles, packing and unpacking it innumerable mornings and nights.
Basically, if you spend long enough on the road or on the trails, then eventually your backpack is going to need some kind of repair. You will need this guarantee sooner or later.
Therefore, a lifetime warranty for your backpack is one of the most valuable things you can have. This is a testament to Osprey's high-quality products, these guys really are prepared to put their money where their mouth is and sell products guaranteed to last a lifetime.
Ospreys Customers Service is also pretty awesome and the repair centres' communication and turnaround times are very commendable.
However, it is worth noting that the guarantee does not cover accidental damage, environmental damage (ie if you let it get damp), airline damage, and crucially, wear and tear. Whilst the All Mighty Guarantee is a massive bonus, it is not entirely infallible and you should contact the repair center before you send your pack to them to ensure that you are in fact covered.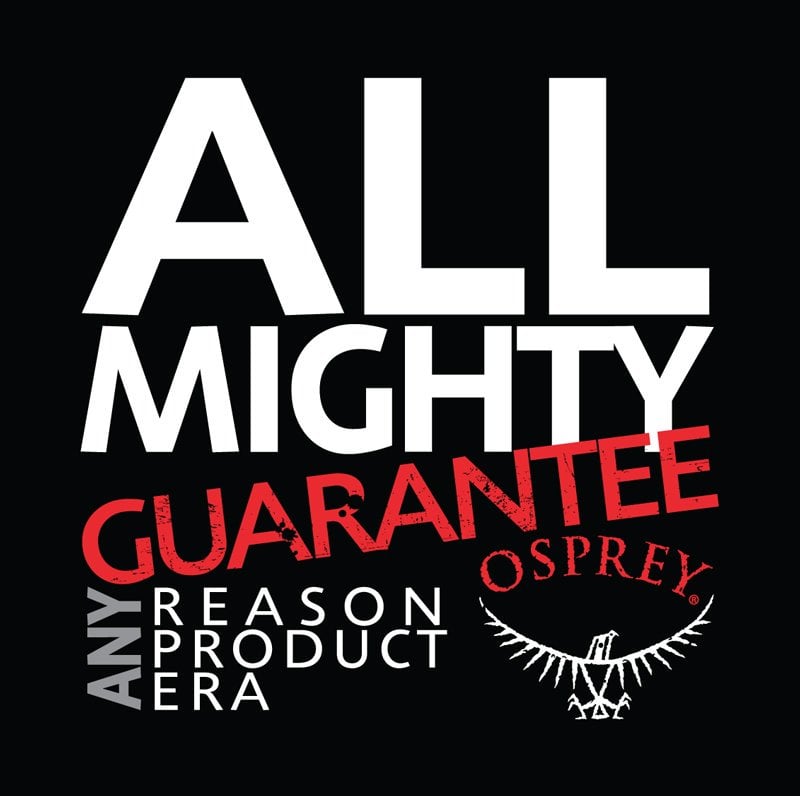 Osprey Kestrel 48 Size and Fit
The Osprey Kestrel line comes in two sizes: 38 and 48. For clarity sake, we are obviously looking at the Kestrel 48 for the purposes of this review. Again, these are ideal for city breaks, hikes and 3-day camping trips. That said, by packing lightly and cleverly, I managed to live out of mine for over 2 weeks last summer in Hungary and also completed the 11-day Anna Purna circuit in Nepal with a previous (lesser quality) 45-liter pack.
The Kestrel is designed in "one-size-fits-all" sizing format. However, the pack is very highly adjustable and will gladly fit a wide range of torso lengths (large to small, a pack for all!)
For a woman specific size, check out the Kestrel's sister pack: the Kyte 46. We have a full Kyte 46 review with much more information!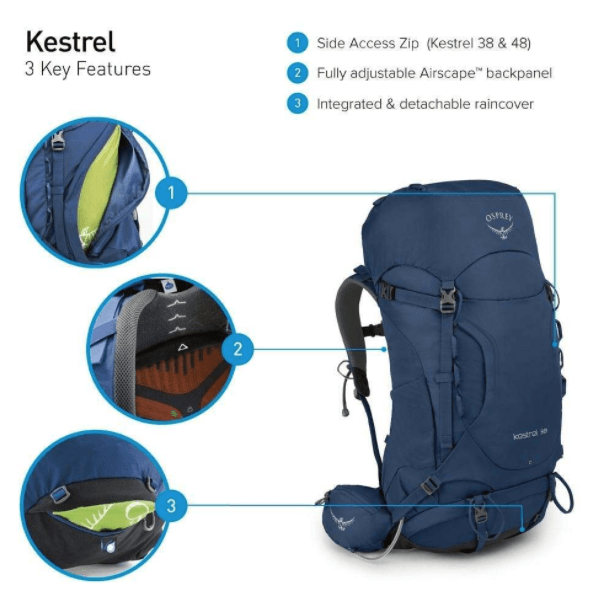 Why the Osprey Kestrel AirScape Suspension Kicks Ass
As we already know, the tensioned back panel can quickly be adjusted to fit a wide range of torso lengths whilst also providing ventilation to reduce sweating (and if you are not breaking a sweat out on the trail, then you ain't trying hard enough!)
The LightWire frame shifts the weight of the load onto the hip belt. This takes the weight off the backpacker's shoulders and provides a balanced, comfortable carrying experience.
Seriously, because of this feature, you can carry double the weight. It is the difference between actually enjoying the hike and feeling like Jesus carrying his cross to Golgotha. Never ever buy a pack without it.
The back panel design truly provides superb ventilation. If you have ever been on a punishing hike, then you know your back will soon be rolling in sweat beads. It will make you stink and can also cause infection and rashes, so this is another essential feature for any serious backpacker.
The Kestrel 48 provides sufficient room for air to freely flow down your back because there are a few inches separating your back and the pack.
When you are hiking, you are going to sweat some and that's absolutely fine. This is why having a backpack that actively combats stagnant sweaty pockets can go a hell of long way to cutting down on unnecessary discomfort, water loss and rashes.
Osprey's recommend load capacity limit is between 15-25KG. If you go beyond this you risk damage to the pack as well as causing yourself difficulties in actually carrying it.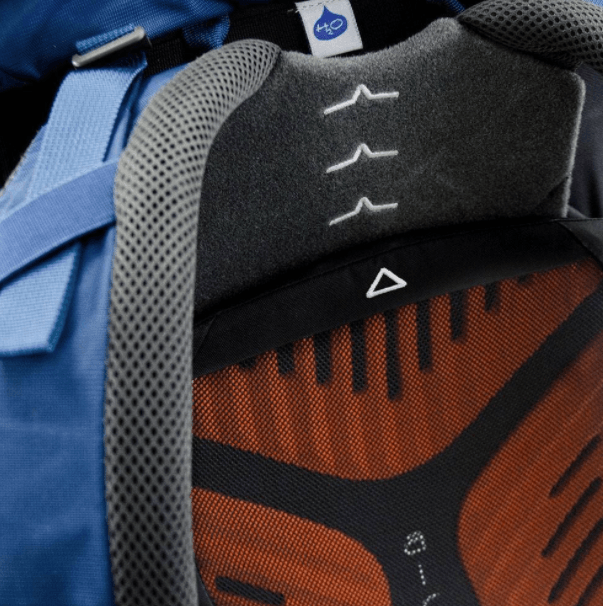 Osprey Kestrel 48 Weight
Quick Answer: 1.63KG
All too often, lightweight, small backpacks simply do not have the same long-lasting durability as backpacks built with heavier material. This is not the case here, the Kestrel 48 is relatively small but strong as hell!
When you go hiking (or do the long walk through an airport), every last ounce or gram matters. Therefore, using a backpack which is light from the start will definitely assist you to keep your trail weight to a bare minimum.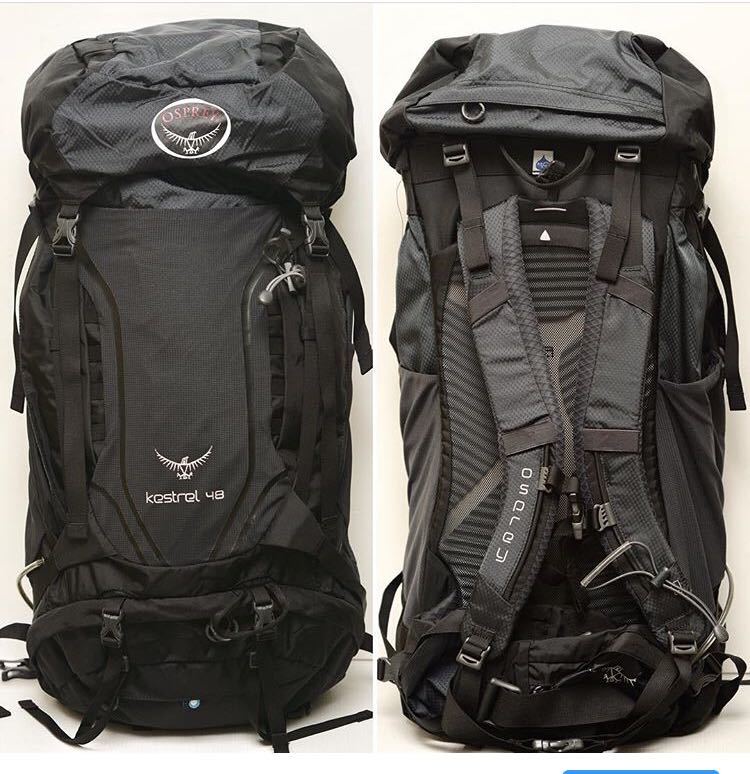 Osprey Kestrel 48 Storage and Organizational Features
The Osprey Kestrel 48 is simple and user-friendly. It features a main compartment and a few side pockets. There is also additional features which allow you to pack both a sleeping bag and sleeping pad.
The main compartment is easily accessible with a single side vertical zippered access point. It is also spacious enough to pack most of your gear in there, if you wish to. However, the Osprey backpack allows for the rest of your gear to be neatly organised, thanks to a hipbelt and its lid zipped pockets. This is great for keeping valuable items close at hand.
It is also possible to attach larger items (such as a sleeping pad) onto the lower external straps. Then, your sleeping bag can be stored in the base compartment with internal zip divider.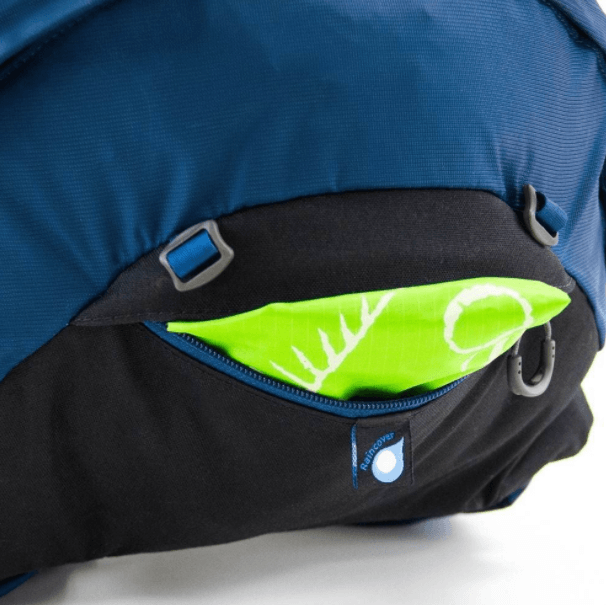 As I said earlier in this Kestrel 48 review, this pack is perfect for multi-day hikes and camping trips.
The top lid of the pack has an integrated storage pocket for keeping quick access items close at hand. The two mesh pockets on each side – though not zippered – provide ample space for a water bottle and other gear storage.
More zippered pockets are found on the two hip belts. I love hip belt pockets as they make it easy to access my phone for photos, stash an energy bar, and safeguard my lip balm.
Stow on the Go Trekking Pole Features
Oh, and if you like to trek with poles, Osprey developed an awesome "Stow-on-the-Go" system, which means no more 'pack on pack off' to store your trekking poles.
Instead, you simply pass the poles through two elasticated loops for a hands-free solution. There is even an ice axe loop that may prove useful in winter conditions.
A front stretch pocket allows you to stow away any wet clothing from the rest of your gear.
One can easily secure a tent or a sleeping pad on the outside of the sleeping bag compartment using the compression straps.
All said, with 48 liters of storage space plus the exterior straps, you should be able to pack everything you need for a weekend camping trip or my forthcoming, one week long summer backpacking jaunt across Spain.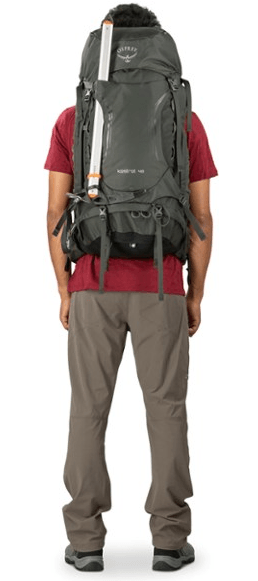 Using the Sternum Straps and Hip Belt Adjustments
For the perfect fit for your body shape, you just need to adjust the sternum strap and hip belt. Depending on exactly where you want the sternum strap to be placed, you can slide the sternum strap up or down the rail it is attached to.
Take care not to knock the sternum strap clip off of its rail – this is pretty hard to do – as it is a real pain to reattach. I actually had to send an old Osprey backpack back to the company as it was impossible to reattach the sternum strap clip to the rail, despite my best efforts.
As I mentioned before, the hip belt features two pockets, one on each side.
Osprey Kestrel 48 Price
How Much is it? $180.00 USD
Osprey products are definitely not cheap. You can't find another 48-liter pack for as low as $100 and even other "name" brands enter the market at around $130. However, it really is a great value and is definitely worth the money.
Remember, the old adage, "buy cheap, buy twice," so unless you want your pack to break apart in the middle of a hike, spend the extra money! Besides that, technical backpacks in this range sometimes cost double the amount. This Osprey 48 liter backpack doesn't seem expensive now, does it?
The more expensive backpacks in this range are usually pricier because of added features and durability. Remember though, in a 48 liter pack you may not need these features and they will also add weight. As for the extra durability, remember the Osprey All Mighty Guarantee.
Ultimately, as with all things, just because a backpack is more expensive doesn't mean that it's better. We feel that Osprey strikes the perfect balance between offering plenty of functionality and durability, and being affordable for the lay-person.
In summary, the golden rule is the best backpack is simply the one that best serves your needs.
One last word on price – $180 is not a massive investment for a backpack. If you want, you can use it for years and years and miles and miles. Oh, and if you ever want sell it, the eBay resale values are not bad.
For those shorter trips, the Kestrel 48 packs in a tremendous value. I am using mine quite a lot these days.
Does the Osprey Kestrel 48 Come with a Rain Cover?
I'm British. I would never buy a hiking or camping pack that did not have a rain cover. So yes, the Osprey Kestrel 48 comes with a rain cover! (Weirdly, for some years Osprey did not include rain covers with their backpacks, which was damned irritating).
The rain cover on the Osprey 48 sits in its own storage pocket waiting for those watery occasions – it can quickly and easily be whipped out when the storm clouds roll in, at only a mere moment's notice.
The rain cover is also adjustable which makes it very easy to secure it to shape the backpack stopping it from falling or blowing off.
This is another essential feature. Having a rain cover is absolutely crucial for most hiking or travel adventures and you should not set off without one (OK granted, there are some places on earth where it never rains, but not many!).
When the weather takes a turn for the wetter, you absolutely need to keep your things dry, especially your sleeping bag! (I slept in a wet sleeping bag in a cave in Pakistan once. It was not fun)
Having a rain cover is therefore essential. It is equally important that the cover can also be accessed quickly and easily. The Osprey Kestrel 48 has you covered here.
Quick tip guys – even though the Osprey Kestrel 48 has a kickass rain cover, you may still wish to consider packing dry bags because they provide that extra bit if protection and help to guarantee that your stuff will stay dry.
Psst! If you're going on some daring adventure deep into the jungle and need a serious 100% waterproof humidty-proof backpack, then check out my in-depth review of the best waterproof backpacks for adventurers.
(Did I just spend the last 10 paragraphs talking about a rain cover? Man, this morning's coffee must have been strong!)
Is the Osprey Kestrel 48 Compatible with a Hydration Reservoir?
Yeah, it is. Hiking is thirsty work after all.
However, the Osprey hydration reservoir is not included and is sold separately. If you do buy the hydration reservoir, note that the water is not included. You will have to source this yourself either from the sky, a cactus, or maybe your kitchen sink.
Personally, I do not use "camel packs." I prefer to drink from a good ol' water bottle or sometimes, for a treat, drink from a puddle like a dog. However, I know some of you guys love them and so rest easy that the Kestrel 48 offers you the option of attaching one.
The internal hydration reservoir sleeve on the Osprey Kestrel 48 backpack carefully holds the reservoir into place so there is no danger of it moving around.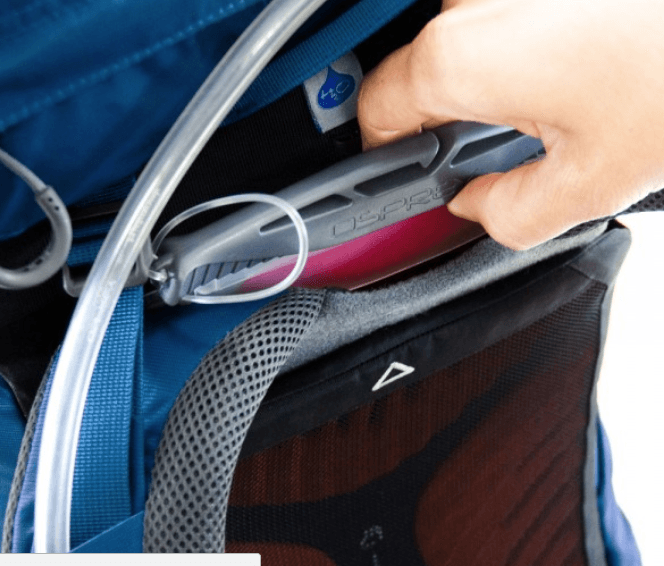 Osprey Kestrel 48 vs the Competition
First up, my previous 45 liter backpack was a total piece of shit. I am not going to name and shame but I do want you guys to know, there are some truly awful competitor products out there. Though it's not a straight shoot against a 48 liter backpack, it's pretty much comparable.
However, the Osprey Kestrel does have several competitors even within the Osprey brand (a bit of sibling rivalry never hurt anybody, said Cain to Abel…).
The Osprey Exos 48 is a similar product and a worthy rival. Like the Kestrel 48, it is full framed but less featured, ultralight, and perfect for those short(ish) trips, multi-day hikes, and camping trips.
For a complete looking at the Exos backpack, check out my super in-depth Osprey Exos 58 review.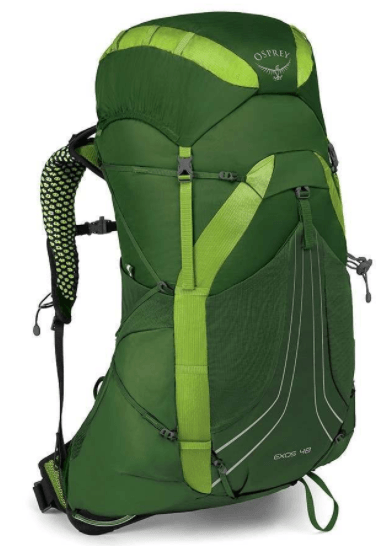 You should also be aware that the Osprey Kestrel comes in a smaller 38l version. When you pit the Osprey Kestrel 38 vs 48 there's not much difference besides the sizes of the bag… obviously! So when it comes to choosing whether to opt for the Kestrel 38 vs 48, it's all about which size of bag works best for the type of trip you're heading off on and how much gear you think you'll need.
Cons of the Osprey Kestrel 48
No backpack is perfect (although The Broke Backpacker does have plans to one day invent one. Stay tuned).
My main gripe is that the metal frame ventilation system on the back makes the Osprey Kestrel backpack a little more sturdy and inflexible than I would like so it can sometimes be a bit challenging to deep pack. It also protrudes a bit too high so it can restrict head movement.
Some of the compression straps are also a bit long and dangly for my taste. I have this issue with most packs though and not just the Kestrel 48, to be honest.
Finally, the main drawback is that 48 liters are not always enough space, but then again, there are bigger packs out there for that.

Our GREATEST Travel Secrets…
Pop your email here & get the original Broke Backpacker Bible for FREE.
Final Thoughts on the Osprey Kestrel 48
Still with us? Well, wow! You've just made it through my obscenely long and detailed review Osprey Kestrel 48 pack review, which contained no fewer than 2 expletives, 2 biblical references, and plenty of other nonsense. Let's be honest, it's at least more entertaining than the other boring ass Osprey Kestrel reviews out there!
If you actually read all of this, then I think you owe yourself a little treat. How about an Osprey Kestrel 48?
Seriously, I have now been using Osprey backpacks for a couple of (amazing) years now, and I doubt that I will ever look for another brand. The Osprey Kestrel 48 is perfect for those shorter trips or hikes.
If you are looking for a cool, functional, reliable, light, and awesome valued backpack, then the Kestrel backpack is an ace choice.
Did I leave anything out? Do you have something to add to this review from your own experience? Taking your Osprey Kestrel 48 for a test hike? Then let us know by leaving a comment below!
Happy trails!
---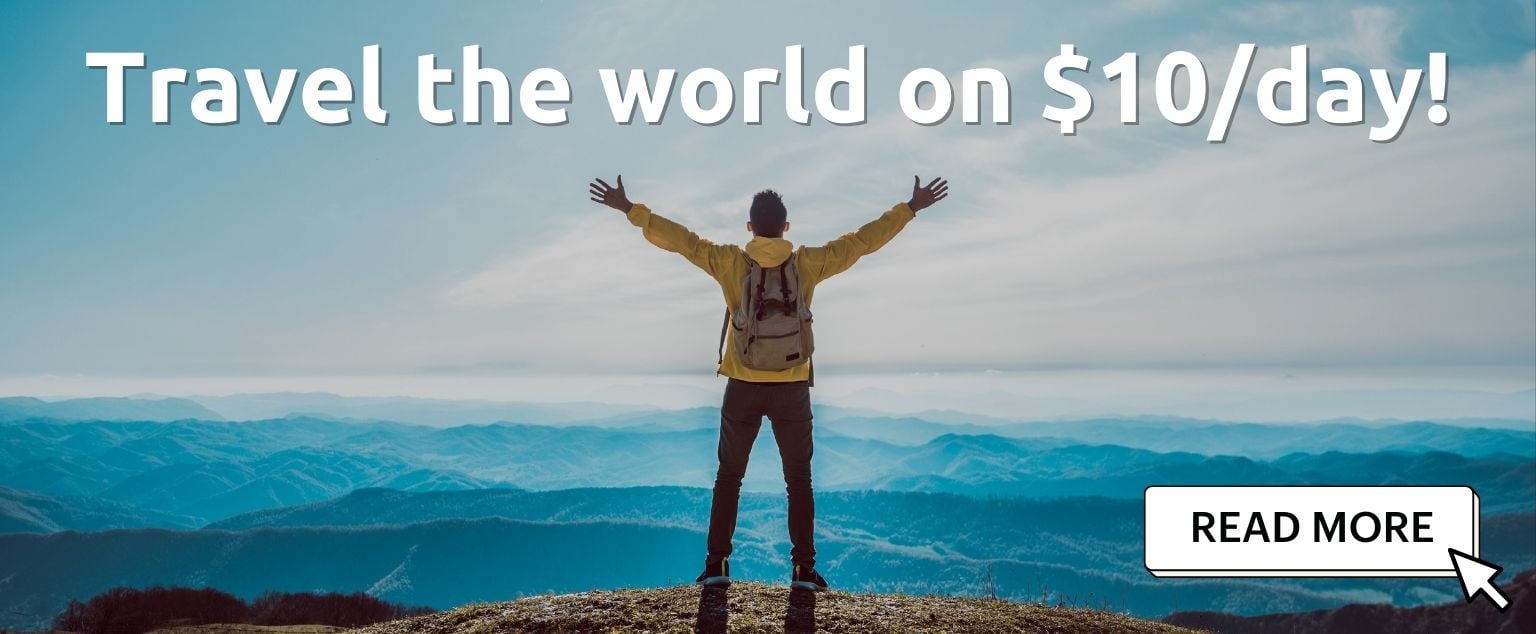 And for transparency's sake, please know that some of the links in our content are affiliate links. That means that if you book your accommodation, buy your gear, or sort your insurance through our link, we earn a small commission (at no extra cost to you). That said, we only link to the gear we trust and never recommend services we don't believe are up to scratch. Again, thank you!