Traveling through Southeast Asia is every backpacker's dream. And, understandably so. Not only does it offer an adventure at every turn – it's also gorgeous, diverse, culturally-rich, party-packed (if you're into that sort of thing) and hospitable – and did we mention that it's super cheap? If you like the idea of comfortably covering costs of accommodation, transportation, and meals for less than $50/day, you'll be in heaven.
Southeast Asia covers nine different countries – Cambodia, Indonesia, Laos, Malaysia Myanmar, the Philippines, Thailand, Vietnam – and the 9th is Singapore. Each country has varying activities, traditions and weather conditions – so you probably have a lot of questions about exactly what to pack for Southeast Asia.
And you've come to the right place to get your answers! We've put together this Southeast Asia survival guide that includes your top 22-needs packing list, tips on what to wear in SE Asia to be comfortable and culturally appropriate, a breakdown of SE Asian weather conditions and how to pack accordingly. Also included are specific packing suggestions for women and men, and what not to pack for Southeast Asia.
By the end of this read, you'll be confidently prepared to tackle your Southeast Asia packing essentials – and be more than ready to go jungle trekking, dive some of the beautiful sites in the world, eat some delicious and bizarre food, live it up at a full moon party – and have the time of your life!
Ok, let's dive right in!
Top 22 NEEDS for Southeast Asia – Southeast Asia Packing List
#1 – Nomatic Travel Bag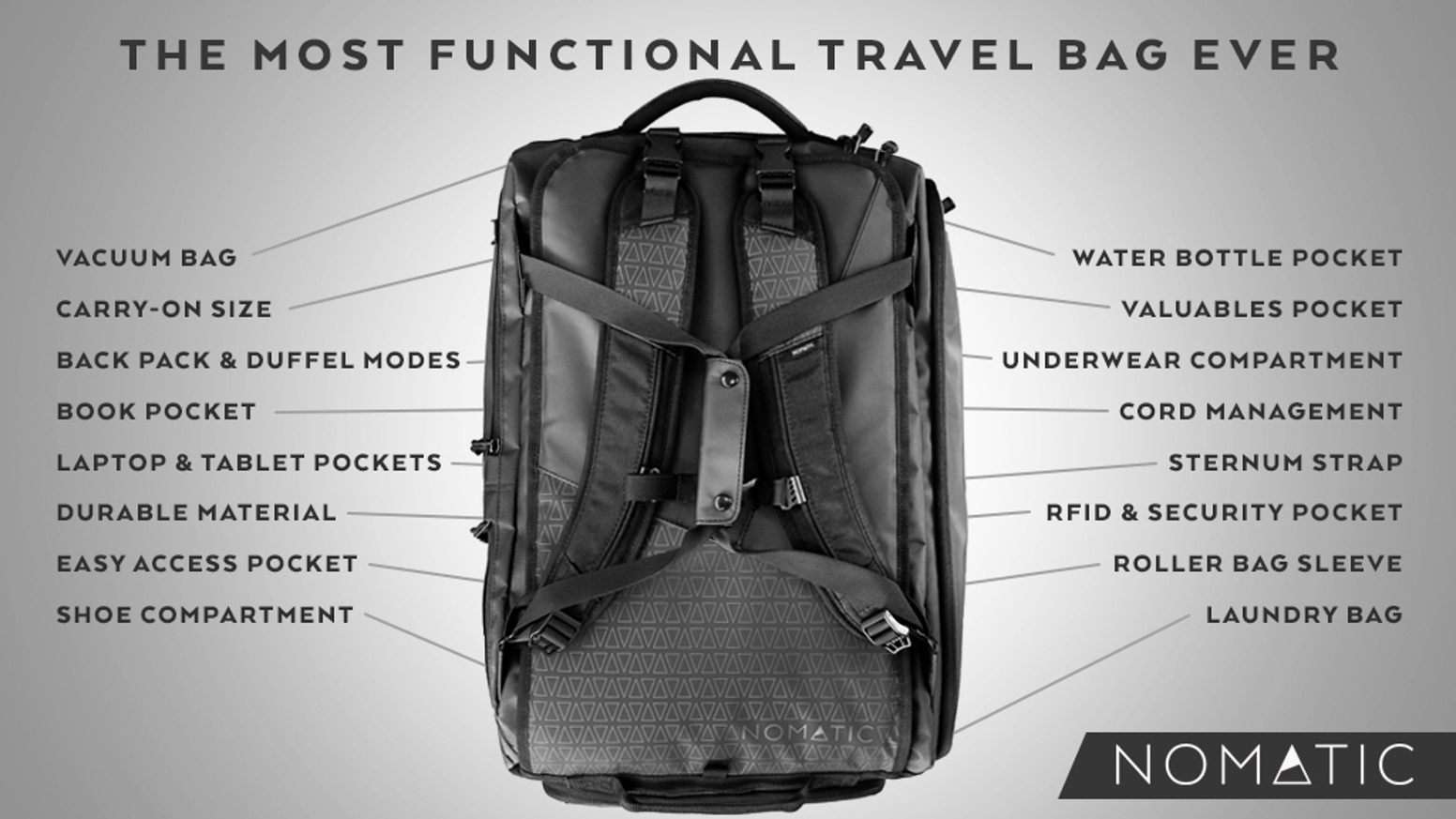 You'll be moving around and tossing your backpack onto many different forms of transportation throughout your SE Asia travels – you need a backpack that's efficient, sturdy and comfortable. That's why our top recommendation is the Nomatic Travel Bag. It covers every detail a backpacker needs for what to pack for Southeast Asia, with compartments and pockets you'll be thrilled to have. Its durable, waterproof material makes it perfect for any conditions it gets thrown into – you'll love it!
#2 – Active Roots Security Belt
One of the beauties about SE Asia is that it's a safe destination for tourists. But that doesn't mean it's free from minor theft and pickpocketing – you need to take basic precautions in tourist hot spots. The smartest thing to do is keep money and small valuables hidden on your person. We like the Active Roots Security Belt because from the outside – it's a normal-looking belt – but inside, it hides a zipper pocket that only you're privy to.
Need a little more storage?
When moving from place to place, you should keep your travel documents and other valuables on your body. Your carry on isn't safe, even when it's under your seat or overhead.
A full-sized money belt that stays tucked under your clothes keeps your documents and cash organized during your travels and assures nothing critical gets left behind or stolen.
#3 – Travel Insurance
Your what to take to Southeast checklist must include traveler insurance. While traveling abroad, things always have the possibility of going wrong, and you don't want to take the risk of not having insurance if they do. Then World Nomads Insurance offers great, affordable plans.
#4 – Active Roots Water Bottle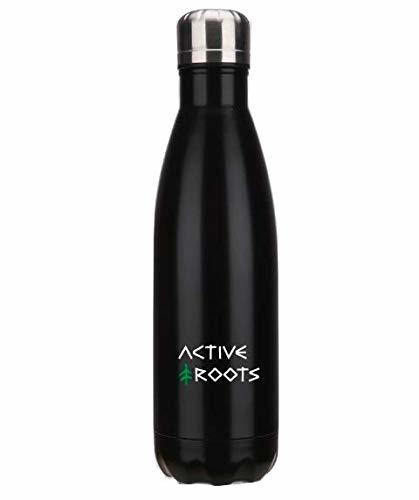 Staying hydrated is an absolute must in Southeast Asia. You'll find mainly intensely hot and humid weather – couple that with day-long outdoor activities – you have a recipe for dehydration and heat exhaustion. You need a top-quality water bottle, like the Active Roots Water Bottle. It's stainless steel – which will keep water cold in any weather – and packs in an impressive 25 ounces of liquid, versus the 17 ounces comparable bottles hold.
#5 – Combination Lock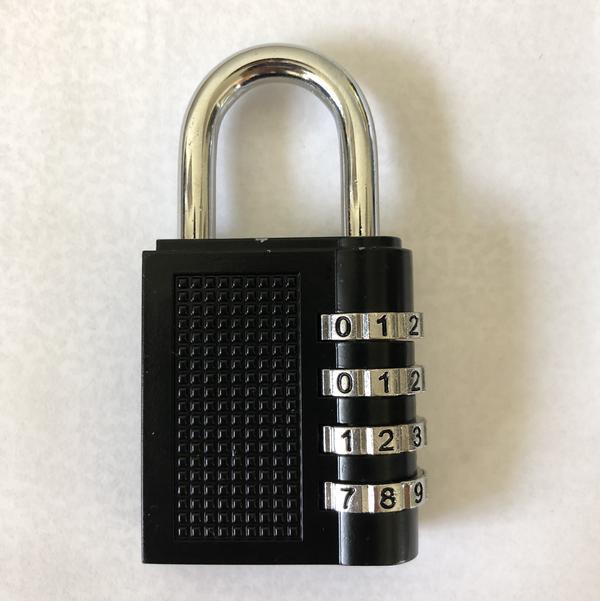 As an extra safety precaution, it's a good idea to lock your travel bag. You leave your backpack unsupervised most of the time – while it sits in hostels and on long-haul public transport where strangers are coming and going. The Active Roots Combination Padlock is an inexpensive, travel-friendly combination lock that we recommend. Don't worry – the combination is resettable at any time, so you're not totally out of luck if you forget the combo!
#6 – Skeletool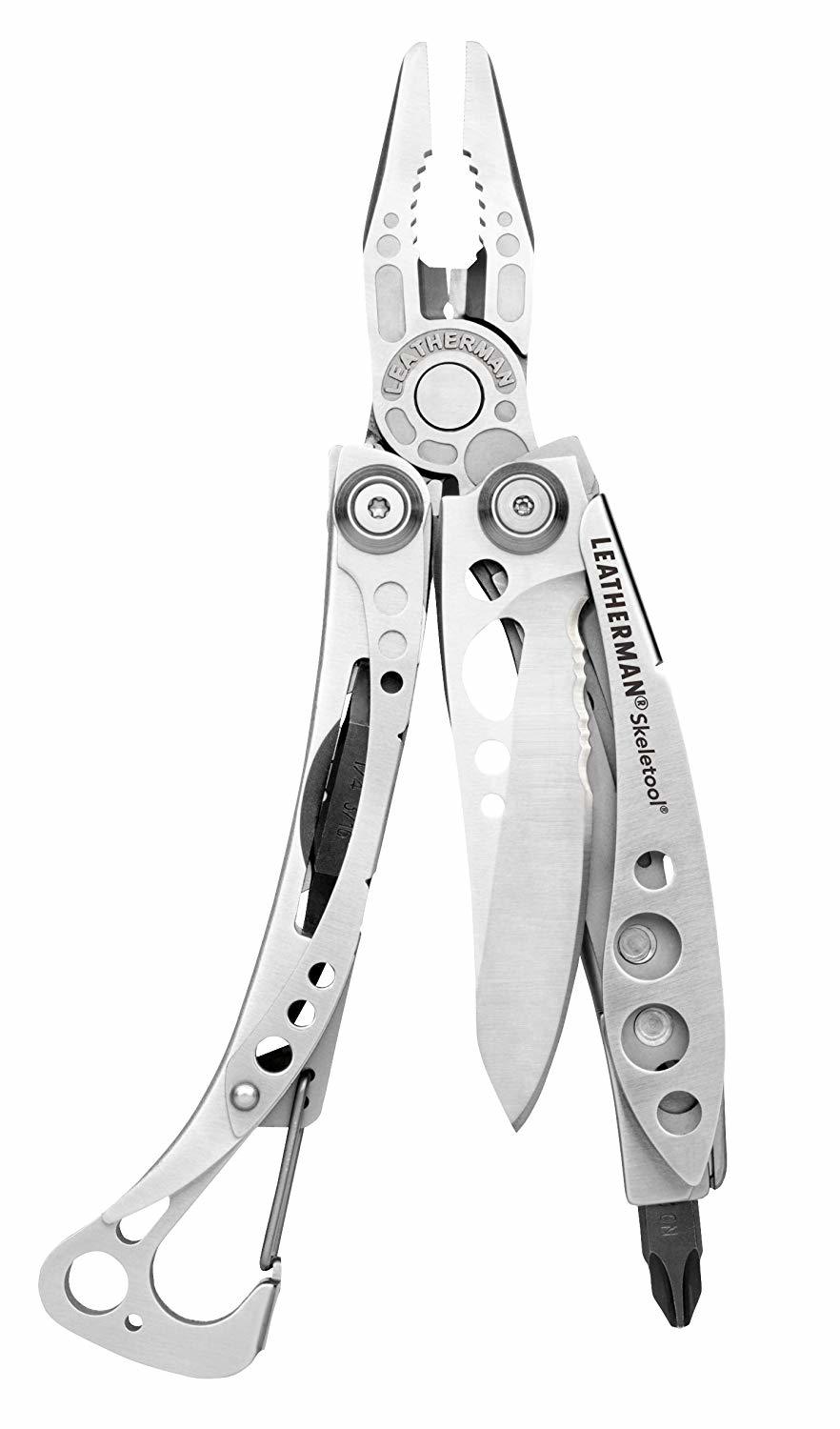 As a destination with plenty of adventure activities – like jungle hiking, rainforest trekking and off-the-beaten-track exploring – we suggest adding a Skeletool to your what to pack for Southeast Asia list. You'd be surprised how often small multi-tools come in handy! There are keychain and pocket-sized models with different available tools – so whether you think scissors, a small knife, or a set of pliers is most useful to you – you'll find your match.
#7 – Active Roots Microfiber Travel Towel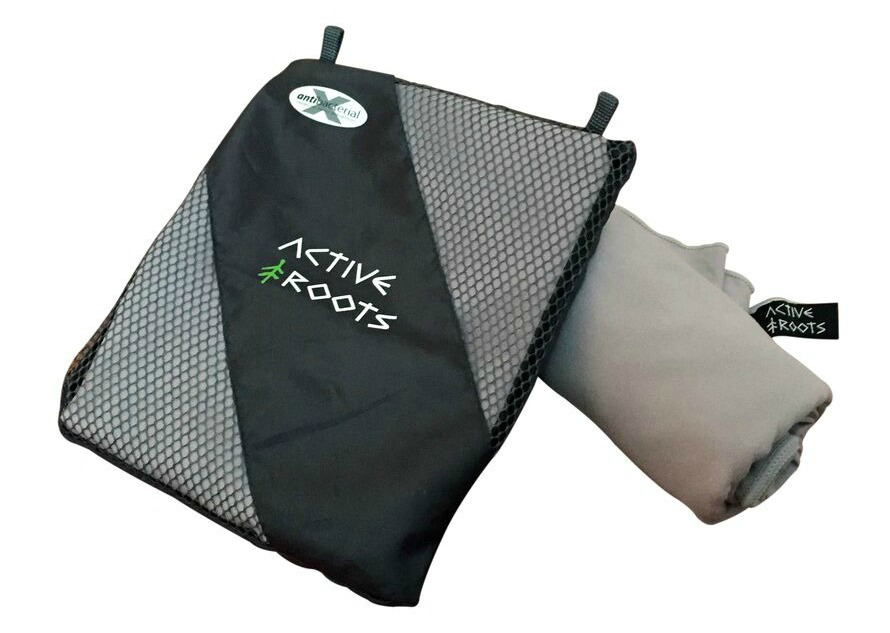 Another one of your important Southeast Asia packing essentials is a travel towel. Not only will you encounter many outdoor water-involving situations where you'll need to dry off, but you need one for hostel lodging. You can't guarantee how satisfactory the towels provided will be – if at all – so have an Active Roots Microfiber Travel Towel on hand. They're lightweight and compact for easy packing and for toting around in your daypack.
#8 – Active Roots DayPack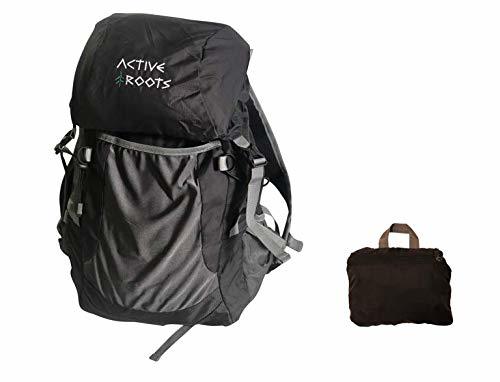 It's always worth having a daypack with you whenever you travel but often NOT worth carrying something bulky around. The Active Roots adventure daypack is hands down the best foldable day pack around, it comes with a water bottle holder, folds down super small yet provides plenty of space for your day-venture and is tough and sturdy.
#9 – Fairywill Electric Toothbrush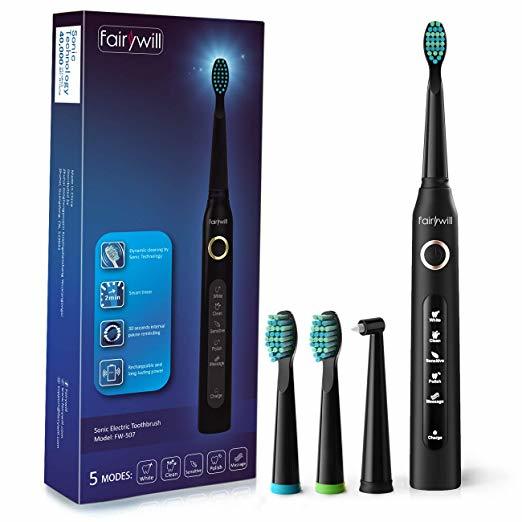 After trying out the Fairywill Electric Toothbrush, we've become huge fans of trading in a regular toothbrush for this electric one. Our favorite part is that it has different modes to choose from that give your teeth a super cleaning, and you know you're keeping your mouth healthy. It has convenient USB-enabled charging, but it just needs one 4-hour charge to get through 30 days of use, and weighing only 55 grams, it doesn't get much more travel-friendly than that!
#10 – SunGod Sunglasses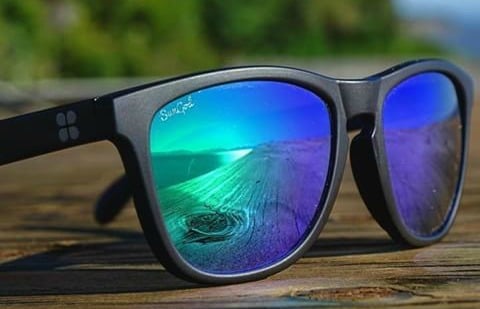 A key Southeast Asia packing essentials item is a durable pair of sunglasses. We love everything about SunGod Sunglasses because they're built and designed for performance – and customized by you! You can trust their triple-layer scratch resistant lenses and Adventureproof Frame Material frames to endure every type of Southeast Asian environment and adventure. But if you damage them, they're covered by a lifetime guarantee for free repair. Check out our in-depth review here.
#11 – Travel Sheet
As you might imagine – you may be hard-pressed to find immaculate, quality bedding at most Southeast Asian backpacker hostels. A smart way to bypass the possible yuckiness is to pack your own personal lightweight travel sheet. Knowing that you're lying in a sheet used on by you, and that will be soft and fresh – will make for a much more comfortable night's sleep! It folds down into a compact sack, so packing it is no problem.
#12 – Travel Jungle Gym Set
Whether you're traveling for a weekend or for a year, it's difficult to keep your usual workout routine on the road. There are loads of workouts online to print and follow, but there's nothing like being in a gym with proper exercise equipment. Enter: Monkii Bars. You can set up your workout station anywhere – hotel rooms, mountainsides, your backyard – and the pocket gym comes with its own app so you can learn the ropes (cough, cough) of staying fit on the road!
#13 – Travel Pillow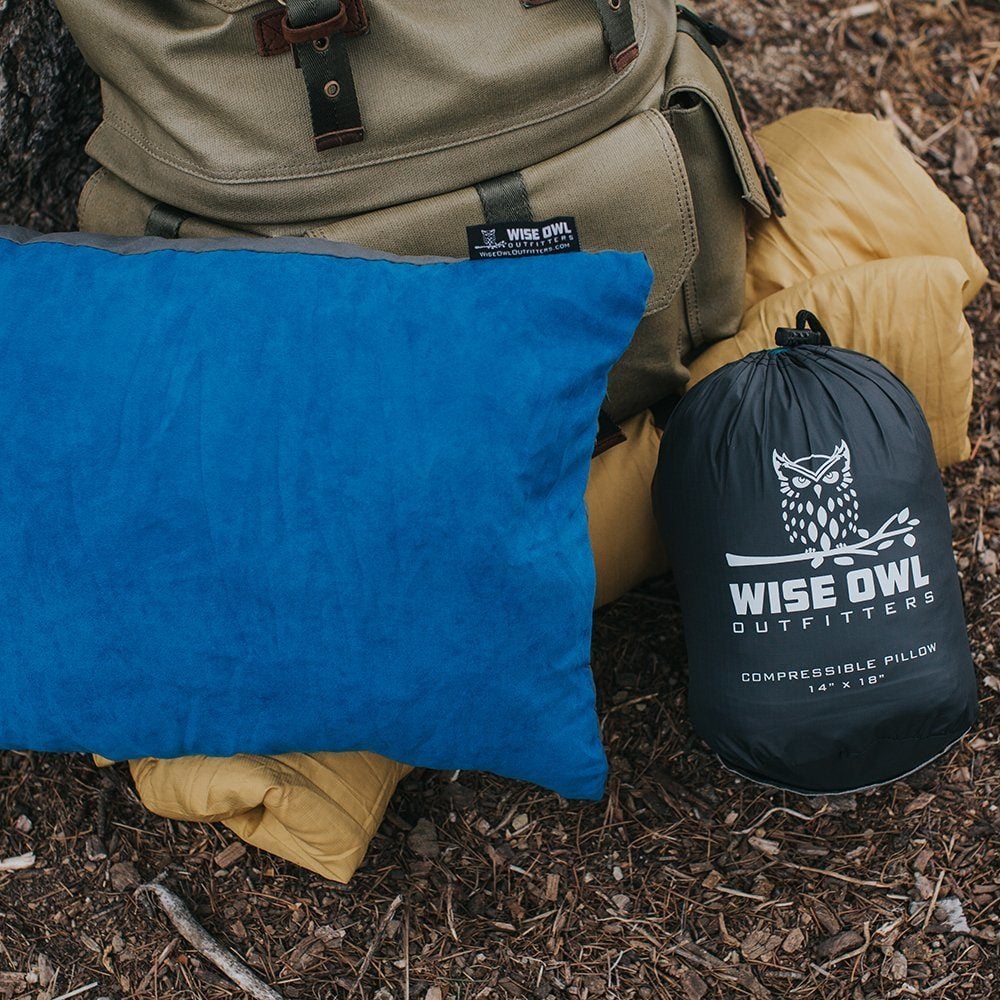 If the sheets provided by hostels aren't up to par, it's safe to assume that the pillows won't be either. Your clean sleeping set isn't complete without your own travel pillow. You'll also want one to make flights and long rides on public transportation more comfortable and let you get a nap in easier. Choose one that's foldable and easy to pack away – you'll be thankful to have it.
#14 – Protective Cell Phone Pouch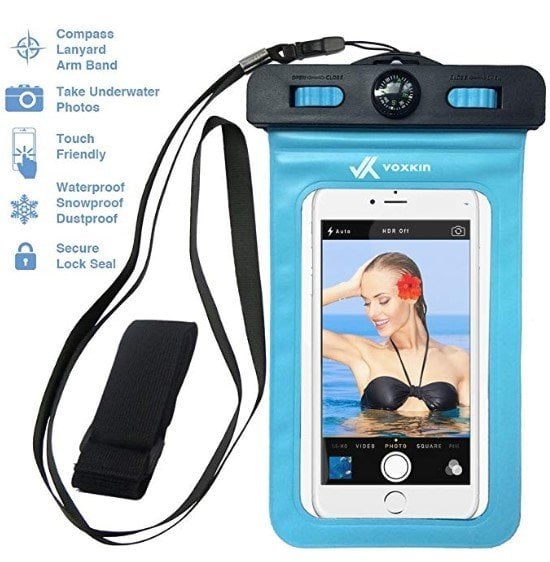 Let's face it, no matter where we go or what we do, we carry our cell phones with us. In Southeast Asia, you'll be exposing your phone to high damage risk in some rough environments and conditions. Keeping your phone in a protective holder pouch that protects it from water, dirt, sand, and impact will certainly help! Also, the holder lets you safely use your phone for underwater photos.
#15 – Mosquito Repellent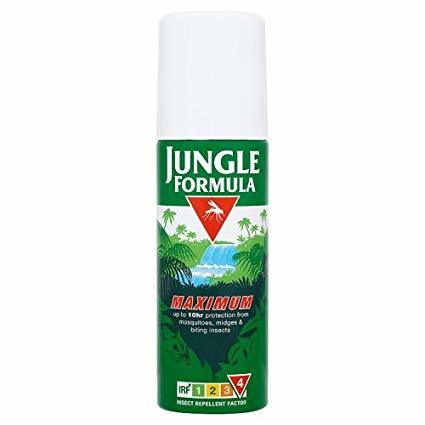 Mosquitoes love hot, humid climates – exactly the weather conditions that are most prevalent throughout Southeast Asia. There will be no shortage of mosquitoes, and you must protect yourself; mosquitoes in this part of the world may be carriers of diseases like malaria and dengue. Our advice is to include the strongest DEET-containing repellent on your what to pack for Southeast Asia list – like Jungle Formula Maximum Range with 50% DEET, which is the strength recommended by the WHO.
#16 – Travel Adapter
Chances are you have more than one Southeast Asian country on your itinerary, and not all countries have the same outlet type. Keeping your electronics charged is important, so you'll need the right adapter on your what to pack for Southeast Asia checklist for every destination. Rather than figuring out what works where and packing several adapters, a much better alternative is to have a universal travel adapter that works practically anywhere. An easy way to save yourself the extra hassle!
#17 – Headlamp
It's most likely not a question of if the power will go out while in Southeast Asia, but when. Power outages are quite common, especially generator-powered islands and remote locations. Having a hands-free source of light is helpful when you don't know how long you'll be without any electricity. Having an inexpensive headlamp on hand that barely takes up any space may prove to be a lifesaver!
#18 – Sunscreen
All tropical, sunny destinations require strong sunscreen to protect your skin from sun exposure for such extended periods of time. You'll want a broad-spectrum sunscreen on your what to pack for Southeast Asia essentials to make sure you have a quality, effective kind. It's better to pack one that's free of some of the toxic ingredients that have been shown to harm marine life – like octinoxate and oxbenzone.
#19 – Toilet Paper
While traveling throughout Southeast Asia, you can't really be sure of the types of bathrooms you'll encounter – western-style or squat toilet? Toilet paper or no toilet paper? Since there's no guarantee, you can at least take a proactive approach for the no toilet paper issue by always carrying some travel toilet paper with you. Much better to be prepared and have it on hand than learn the hard way!
#20 – Sanitizing Wipes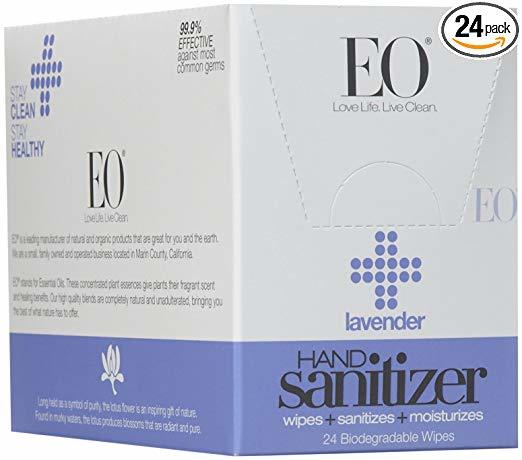 In addition to the toilet and toilet paper situation in bathrooms, you can't guarantee to find a sink and soap in all Southeast Asian bathrooms either. The biggest risk you can take for getting sick is exposure to foreign bacteria – which mostly happens by not keeping your hands clean, particularly before eating. Biodegradable sanitizing hand wipes are Southeast Asia packing essentials to have readily available for use at all times.
#21 – Travel First Aid Kit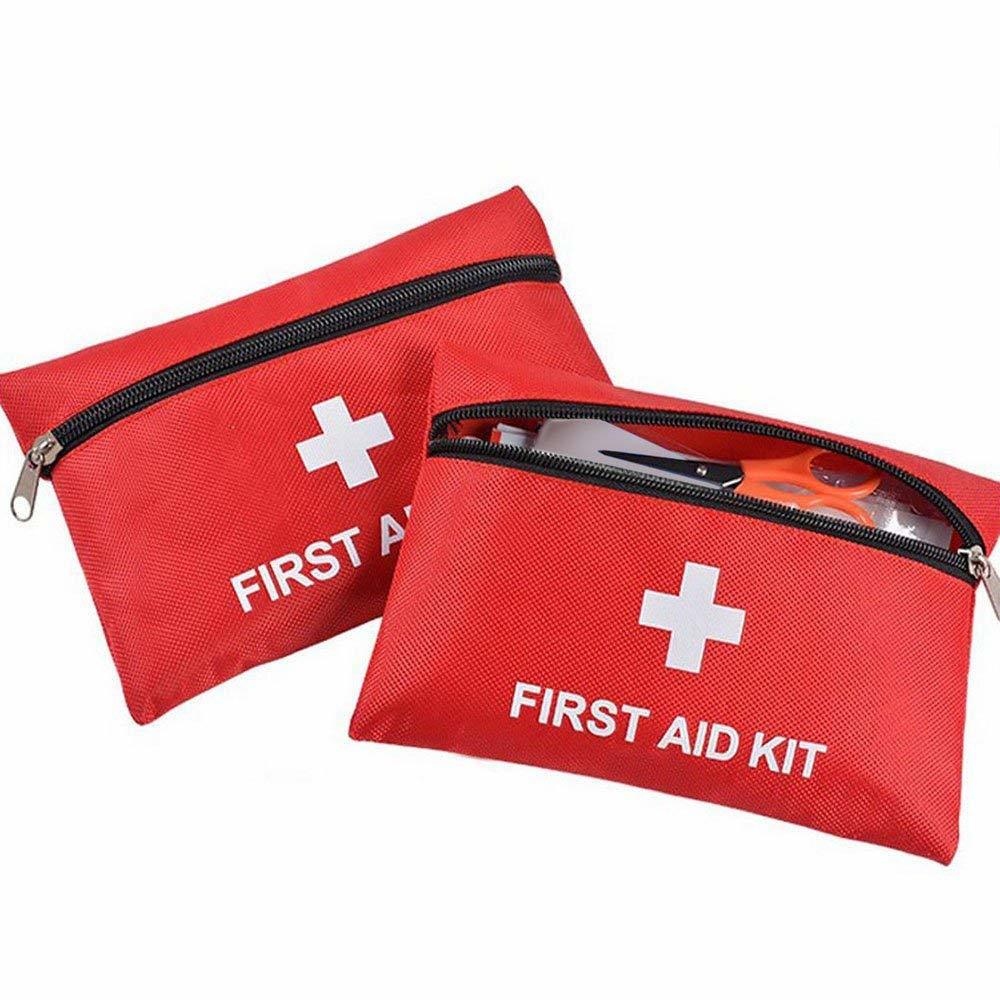 During all of your SE Asian adventures and activities, the potential of collecting one or two cuts or scrapes along the way is worth planning for. You don't want to expose an open wound – no matter how small – to bacteria and germs you're not adapted to without a quick way to properly disinfect and cover it. Avoid potential infections by having a travel first aid kit stocked with basic first-aid essentials. It's also a good idea to add diarrhea and other common over-the-counter medications.
#22 – AR Toiletry Bag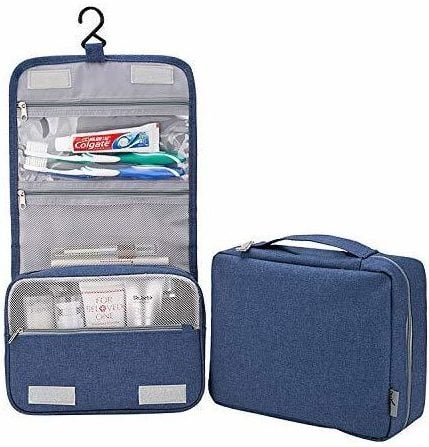 Another backpacker favorite for staying organized is a hanging toiletry bag. It's extremely helpful to have all of your accessories neatly gathered in one bag that you can hang for easy accessibility, especially when counter space isn't plentiful or even available. A well-organized bag is worth having whether you're tree whilst camping or a hook in the wall – it helps to have quick access to all your stuff.
What to Wear in Southeast Asia
Even though there are many different countries in play here when considering Southeast Asia street fashion, there are a few things they all have in common that help when planning what to wear in Southeast Asia. One, they all have a hot and humid tropical climate. Two, they all offer action-packed outdoor activities. And three, they all embrace a modest and conservative culture.
So, while Southeast Asian street fashion is overall lax and informal, wear proper attire that will not offend your host country's locals and that shows respect at all times.
For the weather, plan to wear clothing that's as lightweight and breathable as possible – t-shirts, shorts, blouses, polo shirts, and linen or cotton blend pants are all good choices. For outdoor activities, plan ahead so you know what type of clothing will keep you most comfortable. For hiking and trekking, a loose-fitting thin cotton long-sleeve shirt and convertible hiking pants are preferable as extra protection against bugs and mosquitoes. Activities involving the ocean or sea require different attire.
For beach and island destinations, short and tanks are perfectly fine. But please keep in mind – as part of cultural respect – keep beachwear on the beach only. Locals don't consider beach attire as appropriate Southeast Asia fashion for themselves, so you should follow the same guidelines. Adequately cover up both top and bottom once you leave the sand. Also, exercise prudent judgment. Women shouldn't wear shorts or skirts that are too short or any tops that are too revealing.
When visiting temples, pagodas or other places of worship – most require covering your shoulders and legs below the knee in order to enter. Either plan to wear a pair of linen pants with a short-sleeve shirt when visiting these sites, or carry around a lightweight shawl or shirt that you can use to cover up bare shoulders.
Let's dive into more details below with weather conditions broken down by season, along with recommendations on how to pack for each.
Visiting Southeast Asia in Summer
Summer – in the summer months of June, July, and August, you can expect most of SE Asia to be very hot and very humid – so keep that in mind when preparing what to wear in Southeast Asia in summer. Temperatures average between 75 and 85° F, but it's not uncommon to get days over 100°.
Research each country on your itinerary specifically if traveling in these months, as this is monsoon season in many parts – like in Thailand, Vietnam, and Cambodia. Or, if you're touring it all, come prepared for monsoon conditions for several countries. Also, be aware that some islands close down in the summer, so plan out your destination wishlist before heading off for summertime travel.
Overall, the summer is the low tourist season in Southeast Asia because of the prevalent monsoon weather. If you don't mind those conditions – or carefully plan out areas to avoid the heaviest rain – it's a time to find less crowded popular tourist spots.
For what to wear in Southeast Asia in summer, pack a few breathable and versatile clothing items – like shorts, t-shirts, sleeveless shirts, and light pants. A thin waterproof jacket or shell can serve as your rain jacket but, in that kind of heat, you won't need anything much heavier than that.
Visiting Southeast Asia in Fall
Southeast Asia weather in September, October, and November doesn't change much from that of summer. In some parts, the peak of monsoon season hits in September to October. Overall, showers start to slow down in November, and northern parts of Laos and Vietnam get a little chillier. Temperatures average between 70 and 80° F.
Again, check the conditions of your specific destinations. Some areas can experience complications from flooding caused by heavy downpours – like on Koh Chang. Whereas the weather in destinations like Bali will be warm and dry.
For what to pack for Southeast Asia for the fall months, stick to lightweight clothing – shorts, t-shirts, airy blouses, and shirts – as temperatures will continue to be warm and humid. You'll still need a light jacket or shell for all the possible rain. If you plan on visiting northern areas that get chillier, pack a couple of warmer items, like an additional pair of pants and a fleece.
Visiting Southeast Asia in Winter
Winter – December, January, and February mean drier and more pleasant weather in many parts of the region. Popular destinations like Thailand, for example, experience their best and most stable weather. Overall temperatures average between 70 and 80° F – but you'll find close to 90° F weather in Thailand and South Vietnam. Bali, however, faces its heaviest rains December through March – so you need to look at your specific destinations.
Along with better weather, winter brings the start of the high tourist season. Tourists take advantage of being able to plan outdoor activities more confidently as rain and humidity fall to bearable levels. Holiday travel can be particularly expensive and busy, so be sure to plan and book your favored destinations ahead of time.
As for how to pack for winter – comfortable, light and loose-fitting clothing is the way to go. The exception is that if you're visiting Northern Vietnam or backpacking in Laos in winter, then you'll need thicker pants and a warm jacket. Otherwise, heavy clothing won't be needed for the other countries.
A couple of Southeast Asia outfit ideas that are versatile for sightseeing and going out are a pair of chino shorts with a solid-colored t-shirt for guys – and a flowing mid-length jersey skirt with a white short-sleeve shirt for women. Liven things up with a lightweight scarf for what to wear in Southeast Asia at night.
Visiting Southeast Asia in Spring
Spring – if you thought summer conditions sounded hot, they're actually not as intense as what you'll find in March, April, and May in most of Southeast Asia. Temperatures get even higher and humidity levels are almost unbearably high, especially towards late-April and May. You'll find temperatures into the 100s° F with over 75% humidity in some parts – making outdoors activities pretty uncomfortable if you're unprepared for it.
However, this is probably the time of year you'll find the least amount of rain – at least in most parts. You'll want a rain jacket for some possible random showers – just to be safe. If you're a bargain-hunting broke backpacker and are good about staying hydrated and are okay with excessive sweating, you'll find some really great deals in May!
For what to pack for Southeast Asia in the Spring, go with clothing that's as lightweight and breathable as possible. Moisture-wicking material is a smart choice for this weather and will help keep you cooler. Pack T-shirts, tank tops, loose-fitting summer pants, shorts, and sundresses. Here are a couple of Spring Southeast Asia outfit ideas: a wide-leg Capri jumpsuit for women, and a pair of hybrid shorts and a quick-dry short sleeve shirt for men.
What Shoes to Pack for Southeast Asia
You'll be covering a lot of different terrain on foot during your SE Asia escapades – that's for sure! You'll want to consider all of them and your types of travel activities when deciding what shoes to pack for Southeast Asia. But no matter when, where or what – comfort is a top priority. Thanks to casual Southeast Asia street fashion, this is easy to do.
Flip flops or slip-on sandals are a given. For beach and island excursions, they will be your daily footwear. It's common to see people wearing flip flops around towns and cities too for local open-air market shopping and small sightseeing trips. They're also the most convenient shoes to wear when visiting temples because most sites require visitors to remove their shoes – so you may be taking your shoes on and off quite a bit in a given day.
For more lengthy and hefty sightseeing ventures – especially hiking in jungles and rainforests – you'll want more foot support with comfortable hiking sandals or trail running shoes. Flip flops quickly become uncomfortable and won't give your feet the protection they need. Also, you'll probably encounter rainy conditions along the way, and walking regular streets can be slippery and dangerous in flip flops, so you'll want a pair with traction for these conditions too.
Lastly, if you'll be hitting up bars in big cities – like Bangkok or Manila – you should pack a pair of sandals or nice slip-on shoes for what to wear in Southeast Asia at night.
Females – What to Pack for Southeast Asia
Hey, ladies, here are some additional items you may find useful for what to pack for Southeast Asia!
For Fashion
Our best clothing article recommendation for females for what to wear in Southeast Asia is the sarong. It's the most versatile and useful thing you can have – tie it easily around your waist to create a long skirt or drape around your shoulders for visiting temples, throw it on the sand and use a beach towel, wrap it around and tie in a knot behind your neck to create a quick swim cover-up or use as a shawl on chillier nights. They dry so quickly and weigh nothing in your bag because they're so airy and light. Just bring one – you'll want to buy more while you're shopping in Southeast Asia anyway!
Pack accessories that keep you safe!
Infinity scarves are chic and classy, but some even provide a hidden pocket to keep your valuables.
The Active Roots Zipper Scarf is your run-of-the-mill infinity scarf but with a hidden pocket that's big and sturdy enough for a night's cash, your phone, a passport and (hell with it) some snacks too!
For Hygiene
For Hygiene – it's never fun or convenient to get your period while traveling – or any time, really. But if you do, dealing with it shouldn't be too much of a nuisance as to affect your trip. You need to be aware that finding tampons in Southeast Asia isn't easy. While sanitary napkins are more readily available – if you're doing beach and water activities – you'll need tampons. So either come prepared with your own or consider trying a menstrual cup, like the Diva Cup. You'll just need one for the entire length of your travels because they're reusable.
Males – What to Pack for Southeast Asia
Ok guys, check out these tips for you as you prepare what to pack for Southeast Asia!
For Fashion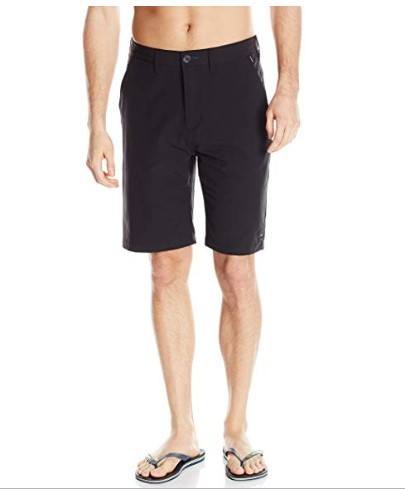 A versatile and useful item we recommend for guys is at least a pair or two of board shorts for what to wear in Southeast Asia. The obvious use is for the beach and water sports, but you can also use them for hiking and other outdoor activities. They're lightweight and quick-drying, which is what you want for Southeast Asia weather and often-wet conditions. Consider packing one pair in a neutral color – like black or grey – that you can also use for sightseeing and going out to dinner.
Also, even though Southeast Asia fashion is casual – pack a cotton polo or button-down shirt. Give yourself an option for a dressier look for nightlife, bars, and fancier restaurants. They're also more appropriate to wear in countries where temple dress codes are more strict. It's an easy solution to any dress code requirements you may run into along the way.
For Comfort
For comfort – in SE Asia's heat and humidity, expect to sweat. A lot. We recommend packing a UV buff – a moisture-wicking, quick-drying protective bandana that draws sweat away from your skin – helping you stay cooler and more comfortable. It can be worn as a headband, a beanie-type cap, a neck and face guard, and so much more. It has lots of uses for such a small, light piece of fabric!
Want to learn more about how amazing Southeast Asia is? Then check out our EPIC

backpacking Southeast Asia guide

for more info! It covers everything from culture to activities to lodging to cuisine; all that and more.
What NOT to Pack for Southeast Asia
Now that we've gone through everything for what to pack for Southeast Asia, here's our what NOT to pack for Southeast Asia list:
Don't pack heavy clothes. You simply won't need heavy-material clothing in Southeast Asia's climate. Pack linen pants instead of jeans. Use layers and a light rain jacket for chillier weather, not a thick coat. You'll also find some cheap clothes while shopping, so leave space in your bag.
Don't bring valuables or fancy jewelry. Anything that looks expensive automatically makes you a more attractive target for theft. Also, losing items is common when always on the move from place to place. If there's anything you'd be crushed to lose, leave it safe at home.
Don't pack extra books. They're heavy and bulky – you're better off traveling with an e-reader or Kindle. Book exchanges are popular in Southeast Asian hostels and cafes, so you can also rely on those for leisure reading.
The Best Backpack to Pack for Southeast Asia
As a backpacker, everything you own and that will sustain you for the entirety of your travels – rests on your back. You can't entrust this important job to just any backpack; it must be the best. That's why we recommend the Nomatic Travel Bag as the best backpack for Southeast Asia. And here's why:
Firstly, it's exceptionally functional, meticulously covering every backpacker's needs. Don't be fooled by its carry-on size – with such smart design, the Nomatic packs in a lot more than you think. Every bit of space is maximized by the awesome built-in compartments and pockets for key items – like your electronics, shoes, water bottle, socks, and underwear. There's also a security and RFID pocket.
Secondly, it's extremely versatile due to its innovative design. The Nomatic bag has a convertible strap system that you can configure for either backpack or duffel bag portability. Plus, it has detachable sternum and waist straps for optimal carrying comfort.
And last, but certainly not least, this travel bag is durably made of top-quality, waterproof material. Even the most rugged, rainiest of Southeast Asia conditions won't phase the Nomatic. We're sure you'll be as impressed with it as we are!
Final Thoughts on What to Pack for Southeast Asia
There you have it, adventurous friends! Your ultimate Southeast Asian survival guide complete with a top-22 needs packing list, a seasonal breakdown of weather conditions with wardrobe recommendations, what NOT to pack to save yourself space and extra weight, and our favorite travel bag to pack it all into.
Now you know all you need to know about what to pack for Southeast Asia – so set your mind at ease. Just keep in mind every backpacker's golden rule – less is more. Stay focused on the essentials that will ensure comfortable and safe travels, and you're good to.
Now – get excited – because you're about to embark on the adventure of a lifetime in all the splendor that is Southeast Asia!
Also – don't forget to sort your travel insurance! We've put together a roundup of the best travel insurance for backpackers, or if you're low on time, get a quote from World Nomads now, our favourite travel insurance provider.
Yay for transparency! Some of the links in this post are affiliate links. This means that if you book your accommodation through the site, The Broke Backpacker will earn a small commission at no extra cost to you. Your support helps me keep the site going.
---
Need More Inspiration?
Like this post? PIN ME!!!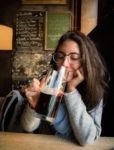 Writer and Editor, Ana Pereira is a California native, inspired by Earth exploration and introspection. Recently, she spent several months exploring Africa and South Asia. She spends most of her "down-time" out in the wilderness, climbing, hiking, and beyond, and is feverishly passionate about travel and health.