There are few things in life as ubiquitous yet unexciting as the humble sock. Socks are something we pull out and pull on each day without hardly even thinking about it. Socks are the kind of magnolia thing that long distant Aunt's buy for us each year at Christmas when they are unable to think of something we will really love.
Socks are the kind of thing that washing machines seem to eat up, the kind of thing that wears out after a few months, and moreover the kind of item most of us begrudge spending more than a few dollars on.
All of this therefore begs the question of why the hell the folks over at Darn Tough have the sheer audacity and nerve to charge $20 for a single pair! But in this review we are going to examine just what the hell is so special about this range of luxury outdoor socks and answer the question of whether they are worth it or not.
What is the One Item Every Traveller NEEDS???
There is one item every traveller NEEDS. Some travellers don't even know they need it, but those travellers need it more than anyone.
What is this forgotten essential of the backpacker-life? SPOILERS! Guess you'll just have to click the button to find out. 😉
Find Out What It Is!
About This Darn Tough Review
Darn Tough makes an entire range of socks and offers pairs for pretty much all occasions. Or to be specific, all outdoorsy occasions. This means they make socks designed to keep your feet warm in the cold and pairs to keep your feet cool in the heat. They make socks for hiking, camping, bouldering and socks for wearing at home on winter days.
They don't however make novelty Christmas socks with cartoon Santa Claus' on them which we think is a darn shame.
This review will focus on the range in general but we will cover each different pair of socks at the end.
If you have already heard enough from me and simply wish to check out these socks in store, then click the button below to visit the REI store and check out the range. And by the way if you buy an REI membership while you are in there you can get 20% off.
Why Should Pay So Darn Much For Socks?
I will get right to it. Socks generally cost a few bucks a pair. If you go to Walmart or Primark then you will be able to pick up 3 -5 pairs for $9.99 and even technical outdoor socks are typically priced as $5 – $10 per pair. So why are Darn Tough socks coming in at a minimum of $20?
Well, Darn Tough's Merino Smartwool Wool socks are guaranteed for life. 
Firstly, Merino Wool is the Rolls Royce of wool. Merino wool. It is a completely natural fibre grown by Merino sheep (which originated in Spain in the Middle Ages when wool was pretty much all we had to wear). It's both thinner and softer than regular John wool which means it's lovely  to wear next to skin and doesn't itch or chaff.
Then SmartwoolTM  is wool that has been engineered to be even more responsive to both the human condition and the environment – Smartwool can be made to add extra warmth, provide extra ventilation or enhanced moisture wicking. We shall look at exactly what the Smartwool on Darn Tough socks is doing later on.
Then, Darn Tough's socks are expertly crafted for a better fit which makes them easier to put on and pull off, makes them feel more comfortable to wear and also enhances lifespan…
…Which brings us to the final point. Whereas most socks have a lifespan of between 1 month – 1 year (of regular use) these ones by Darn Tough are guaranteed for life. Yep, a sock that comes with a lifetime guarantee.
Darn Tough Socks Performance
We shall now examine the Darn Tough socks performance in a bit more detail. So I do hope you like detail.
Comfort
When you pull on a pair of socks you are basically buddying up with them for the whole entire day. Yes, socks are something you wear for each day between 10 – 18 hours so they had best feel comfy right?
But in reality most socks are not all that comfortable. Most are 'acceptable' but this is because we have learned to live with mediocrity. 
Darn Tough's socks fit like a glove feeling roomy without being loose. The Merino wool feels absolutely divine too, it's like a rabbit hugging your feet and I can almost guarantee that you will never want to take them off again. 
Some of the Darn Tough socks also come with cushioning. Cushioning is a divisive subject amongst sock-consumers and whereas some adore the excess padding, support and comfort cushioning can bring others feel it gets in the way or else just hate the way it feels. This is a subjective one although to some extent it depends on what shoes you wear with them and what you will be doing in them . Personally, sometimes I welcome cushioned socks and other times I do not want them.
Warmth
When you're out on the trails or camping in the woods, it sure can get cold. And you already know that our extremities (head, hands, feet) feel the chill more than any other body part and you certainly know, that if you keep these parts warm, then YOU are warm.
Most of the Darn Tough range is in the medium thickness range as such, are NOT designed for expeditions to the North Pole or for summiting Everest. Rather that are excellent for the Midwest, Autumn/Spring hikes and for sleeping in a tent in. They will also keep you warm round the house all winter-long helping you save on energy costs. However, the Mountaineering Pair is designed for sub-zero conditions being thicker, longer and coming with a heftier price tag.
In case you DON'T want warm socks (summer hikes etc) then Darn Tough do offer a lighter range which has a lighter weave and enhanced breathability – personally I think they are awesome for music festivals and backpacking when you may be forced to live in the same socks for days (or weeks. Gulp) on end. 
The best present of all… is CONVENIENCE!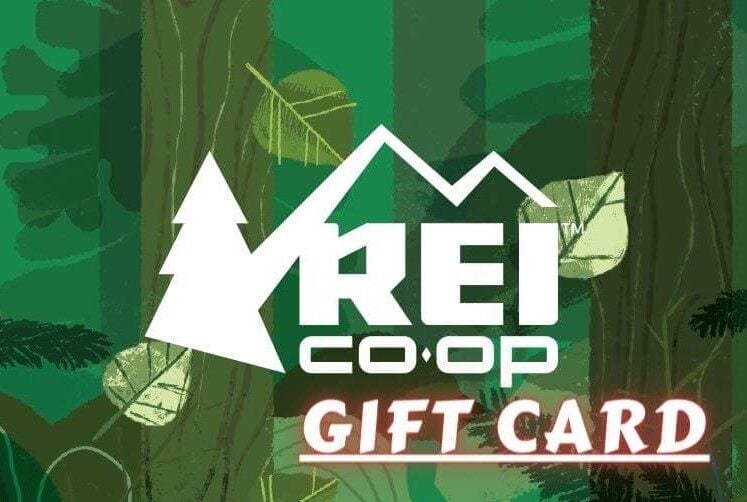 Now, you could spend a fat chunk of $$$ on the WRONG present for someone. Wrong size hiking boots, wrong fit backpack, wrong shape sleeping bag… As any adventurer will tell you, gear is a personal choice.
So give the adventurer in your life the gift of convenience: buy them an REI Co-op gift card! REI is The Broke Backpacker's retailer of choice for ALL things outdoors, and an REI gift card is the perfect present you can buy from them. And then you won't have to keep the receipt. 😉
Buy on REI!
Breathability & Weatherproofing
Right, for me this is where hiking socks meet a real test. 
The good news is that the magical fabric blend that Darn Tough uses offers epic moisture-regulating abilities but also dries very fast when they get wet.  The Darn Tough range of socks all stay dry and keep your feet dry. 
In terms of plain breathability, the lighter pairs in particular are amazing and feel very airy. Even the medium ones allow for more ventilation than any socks in class.
All in all, I feel that this category is where the Darn Tough socks really excel and along with the lifetime guarantee, this is why they are priced at $20 + per pair.
Odour Regulation
Is there anything worse in life than stinking socks (well yes, death, disease, war, famine and Ed Sheehan to name a few)? Well the great news here is that the anti wicking and enhanced breathability means that these socks stay fresh for longer.
Whilst these socks are not engineered as "anti-odour" socks, they outperform most other sock's here. You can safely wear these on a hike lasting a few days before a real trench-stench sets in.
Longevity
At $20+ per paid, I'd expect a pair of socks to last multiple lifetimes. And the good news is that these ones kind of do. Whilst no sock can ever be totally bulletproof, you can definitely expect to get years and years of wear out of these.
But not only are these socks rugged, resilient and designed for life, but Darn Tough also offers a lifetime guarantee.
The guarantee states; 
"If these aren't the longest lasting socks you've ever owned, you can return them to us for another pair." 
Now, for me, that's kind of ambiguous because if they wear out after 1 year and you claim a refund, then the Darn Tough peeps could ask you to demonstrate when, where or what you ever owned a pair that lasted longer. 
Perhaps I am reading a bit too much into it here and let's give Darn Tough the benefit of the doubt. So, if these socks wear out prematurely, they will replace them. The exceptions are animal damage, laundry loss/damage or burning which is fair enough!
Best Uses For Darn Tough Socks
These are primarily hiking socks. Whilst you can wear them to go work, for skateboarding or for going dogging, they are designed for outdoor use and this is why they are so darned expensive.
There is a whole Darn Tough Sock range which straddles socks designed for hiking (all seasons, all terrains), camping, mountaineering, climbing and fishing. Personally I think the lighter pairs are also excellent for music festivals and backpacking trips because of their breathability, resilience to odour, quickness of drying and resilience.
Are Darn Tough Socks Worth The Money?
The real question here is "are socks EVER worth $20?". To which I respond, is wine ever reality worth $50 a bottle? is a car ever really worth $50k? and is a Milkshake ever worth $5 (that's a Pulp Fiction reference – $5 was A LOT in the 90's).
If you spend a lot of time outdoors then you presumably know the value of good gear. It costs, but it pays dividends mile after mile.
If you are planning some serious hiking or a long camping trip, then I think you will find that bagging a couple of pairs of Darn Tough socks will be money well spent.
The Darn Tough Product Range
This review focused on the generalities of the Darn Tough sock range. If you wish to see the full range for yourself then head to REI by clicking here.
Or, to give you a little glimpse of the divergence of the range, check out the table below.
Final Thoughts on Darn Tough Socks
Socks that cost between $19 – $27 had better be darned good and Darn tough darn well are. As you now know, they are designed for maximum comfort and performance when out hiking and will offer you years and years of use.
To pick up a pair, simply hit the button below.
---
Thanks for reading – that was fun! 😀
We bring you epic FREE content!
Find out how YOU can help support us.
We're a big site with a big team and this job isn't always easy. But we do it because we love it – we love providing epic and free content. We love the knowledge that our content keeps you adventuring. We don't ask for money, but if you'd like to find out how you can help the site in more organic ways, click the button below.
Thank you for your support 🙂
---
Bye for now, but not forever!
If you want MORE top-tier Broke Backpacker content like this, then sign up for our weekly newsletter below to get the latest and greatest!
And for transparency's sake, please know that some of the links in our content are affiliate links. That means that if you book your accommodation, buy your gear, or sort your insurance through our link, we earn a small commission (at no extra cost to you). That said, we only link to the gear we trust and never recommend services we don't believe are up to scratch. Again, thank you!