Looking for something special in which you jot down memories of your travel adventures? Then our list of the best travel journals out there is definitely going to help you out.
In our world of smartphones and social media, anything remotely physical – like writing down stuff on a page – feels super old fashioned. But just because you could type it or tap out your thoughts on a touch screen, it's still good to connect with physical objects.
The main thing about having a travel journal is how one-of-a-kind it feels. Having memories of your year-long backpacking journey around the world actually physically written in a book would be amazing to read back in years to come; likewise, having somewhere to note down ideas whilst you're on the go and use for inspiration later feels more organised than some character-less notes on your phone.
So whatever you are looking for – be it a smart journal that you can use for short city breaks, something cute to encourage your children to write about their travels, or a classic travel journal that'll last you practically forever – our handy list has you covered.
Quick Answer: These are the Best Travel Journals of 2022
TOP CHOICE FOR BEAUTIFUL LEATHER TRAVEL JOURNAL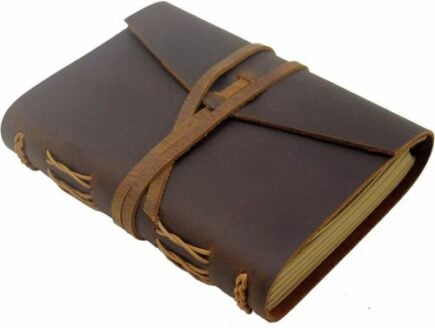 TOP CHOICE FOR BEAUTIFUL LEATHER TRAVEL JOURNAL
Leather Journal by FOFUN
Price $$ >
> 100% Full-Grain Leather
> Hand-made and durable
GREAT TRAVEL JOURNAL FOR BULLET JOURNALING
GREAT TRAVEL JOURNAL FOR BULLET JOURNALING
Leuchtturm1917 A5 Notebook
Price $ >
> Great travel journal
> Pages are gridded
BEST TRAVEL JOURNAL FOR SCRAPBOOKING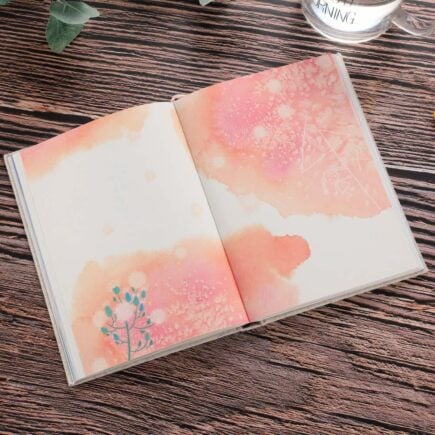 BEST TRAVEL JOURNAL FOR SCRAPBOOKING
Siixu Colorful Blank Notebook
Price $ >
> Stitch-bound notebook
> Pastel-coloured
BEST TRAVEL JOURNAL FOR PAINTING
BEST TRAVEL JOURNAL FOR PAINTING
Conda Hardcover Spiral Sketchpad
Price $ >
> Hard cover
> Spiral-bound
BEST TRAVEL JOURNAL WITH POCKETS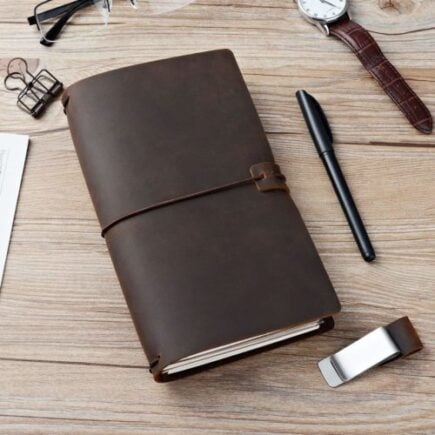 BEST TRAVEL JOURNAL WITH POCKETS
Refillable Leather Journal Traveller's Notebook
Price $$ >
> With all sorts of compartments
> Opening accordion-style
BEST MIDORI-STYLE TRAVELERS NOTEBOOK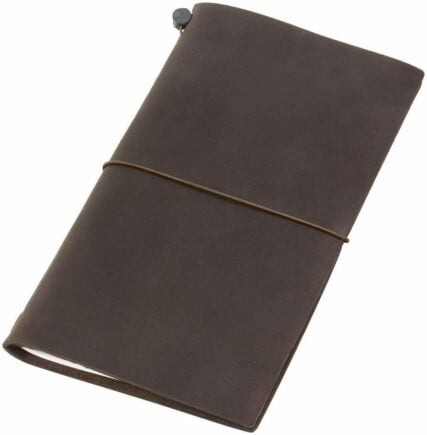 BEST MIDORI-STYLE TRAVELERS NOTEBOOK
Traveler's Notebook by Traveler's Company
Price $$ >
> Minimal design exterior
> Handmade
BEST MOLESKINE TRAVEL JOURNAL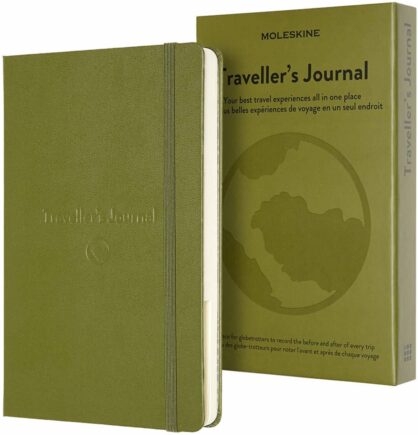 BEST MOLESKINE TRAVEL JOURNAL
Travel Passion Journal by Moleskine
Price $$ >
> Journal specifically for travel
> 400 pages
BEST TRAVEL DIARY FOR KIDS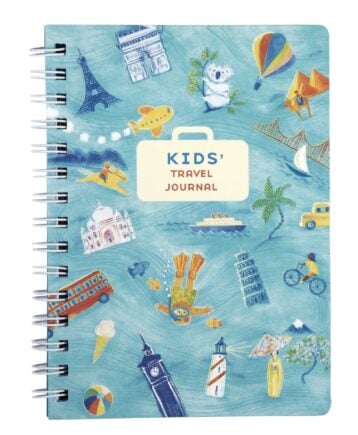 BEST TRAVEL DIARY FOR KIDS
Mudpuppy Kids' Travel Journal
Price $ >
> Wire-bound book
> Sturdy
Best Travel Journals of 2022
Ladies & Gents, It's Time to Step Your GEAR Game Up. 😉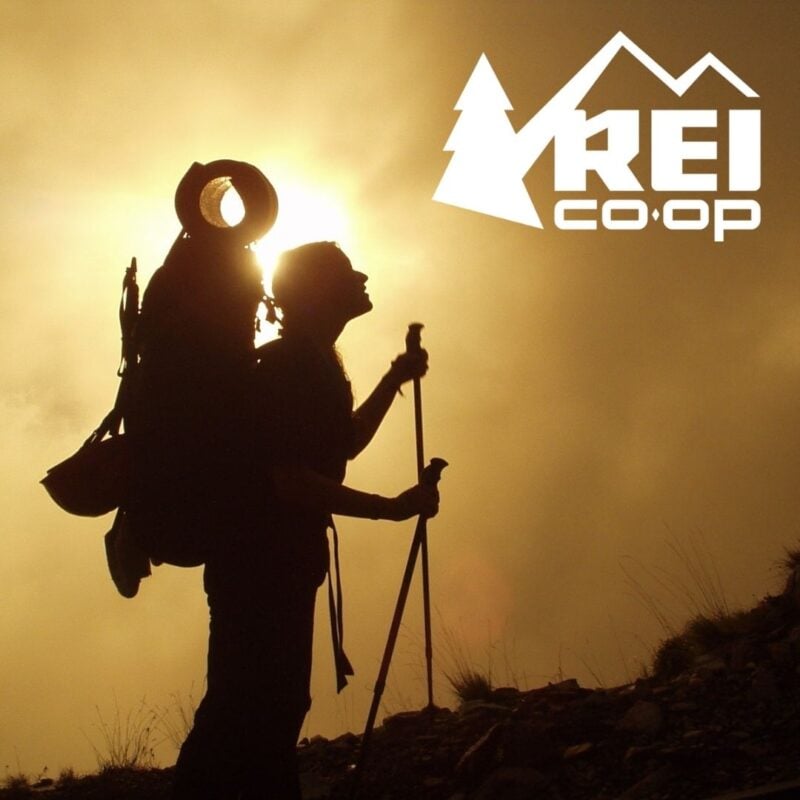 REI is one of America's biggest and most-loved outdoor gear retailers.
Now, for just $30, get a lifetime membership that entitles you to 10% OFF on most items, access to their trade-in scheme and discount rentals.
Join REI Today!
#1 – Best Travel Journal for Bullet Journaling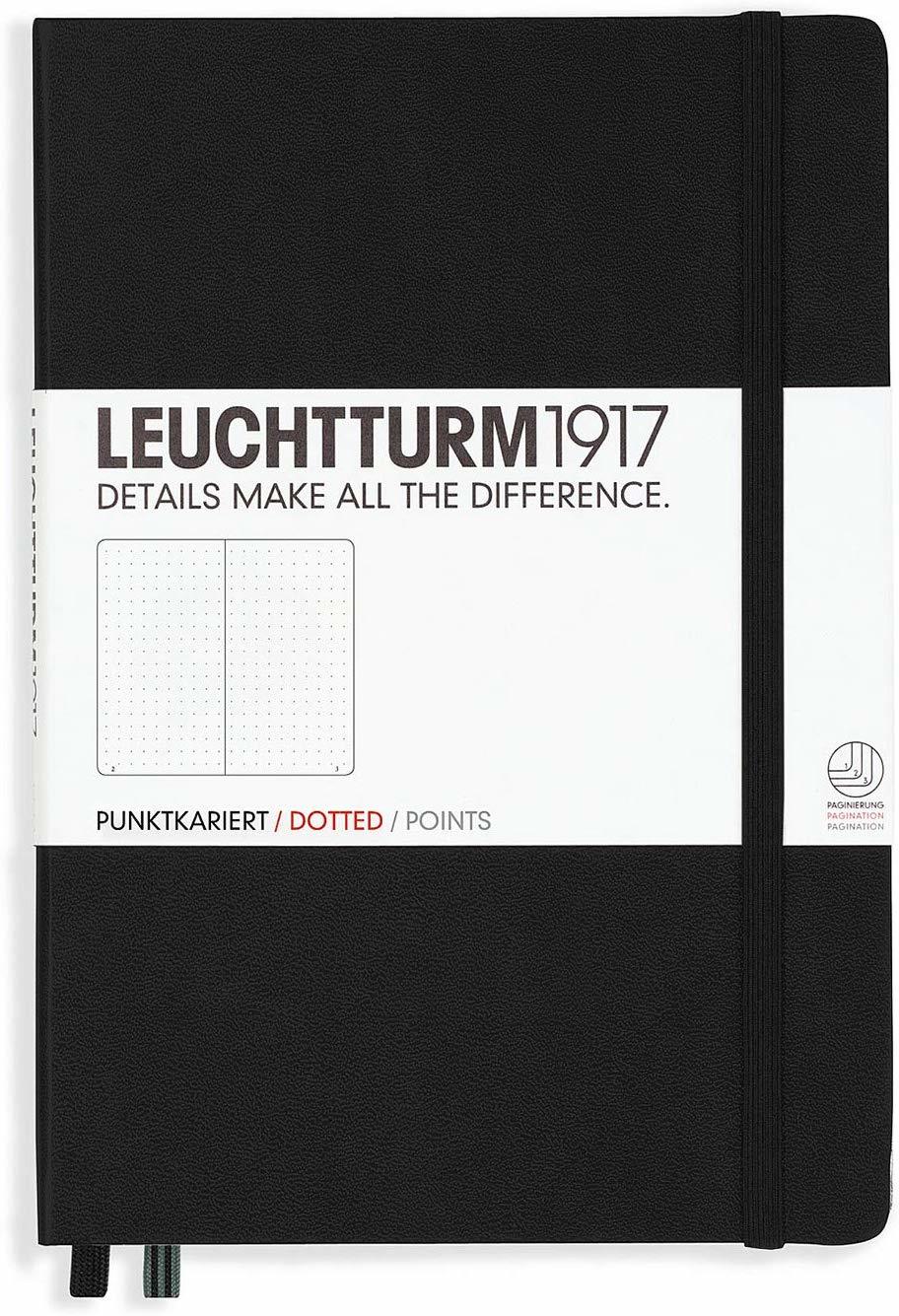 The Leuchtturm1917 A5 Notebook is a classic – and if you ask us, very cool – notebook that we think is ideal for bullet journaling.
With enough space to put all your organization and creativity into the 249 (numbered) pages, this great travel journal for bullet journaling is compact enough to fit into day packs and filled-to-the-brim backpacks alike; the pages are standard A5 size (obviously), but the notebook itself measures in at 5.57″ x 8.25″. It's secured with elastic.
This classic, mid-century modern notebook comes in 17 punch colours for even the most discerning traveller. From muted navy blue and olive green to bright raspberry and popping yellow, you will definitely be able to find one for your personality.
Inside, the book itself has three blank tables of contents, which means you can organise your outpourings, scribblings and note-taking by creating your very own index – which is definitely what makes it the best travel journal for bullet journaling. The pages are also gridded: perfect for bullet points, even better for geometric doodlings.
Price: $19, Amazon
#2 – Best Travel Journal for Scrapbooking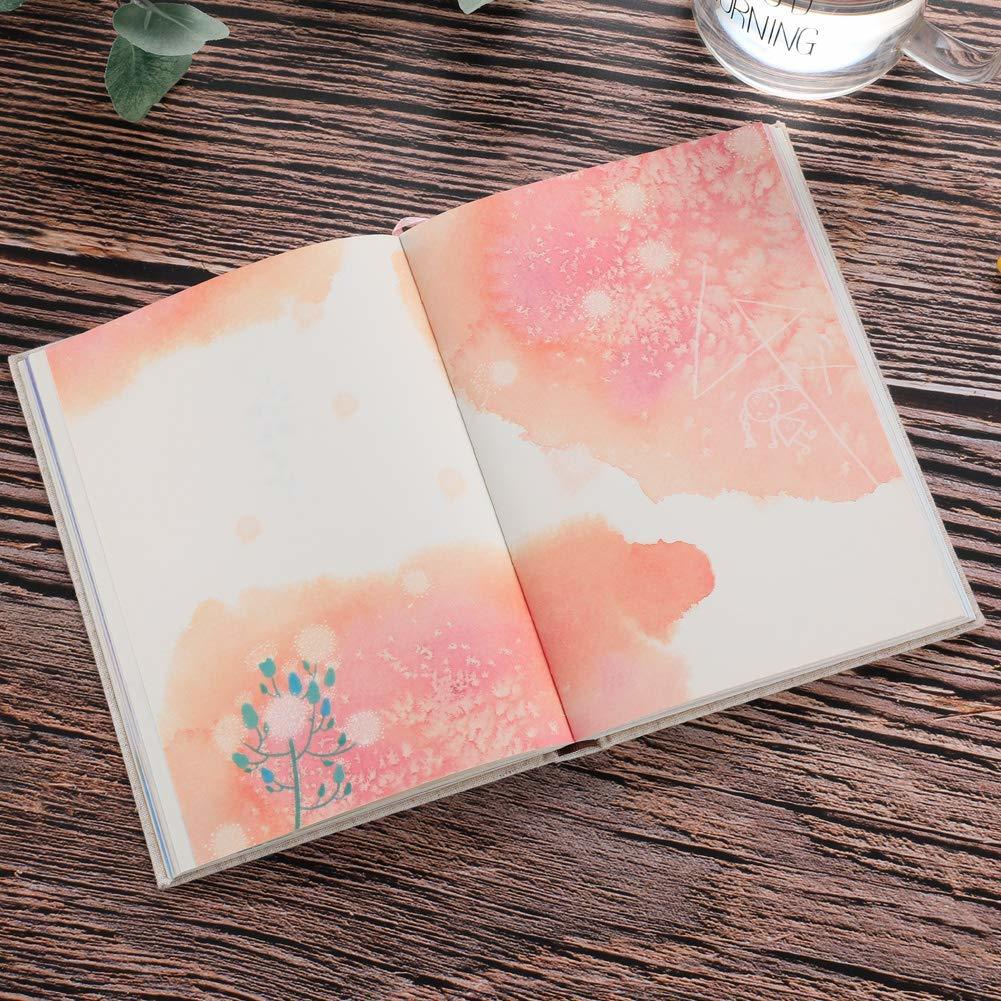 The Siixu Colorful Blank Notebook is a colorful canvas with lots of space for you to unleash your own creativity.
The 192 pages in this stitch-bound notebook come with pastel-coloured, watercolour-style backgrounds for vibrancy, which are the perfect base for pasting, sticking and doodling all of your travel memories.
Other than the watercolor pattern, the pages in this 5.3″ x 7.2″ are blank and sizable enough to fit all your used tickets, memories and doodles onto the pages, but compact enough for carrying around the world. It's easily our top pick for the best travel journal for scrapbooking.
The notebook comes in two designs: one with added quotes on the pages for charming character, the other with simple washes of colour on each page. Another plus is how budget friendly this travel journal is!
Price: $11.59, Amazon
#3 – Best Travel Journal for Painting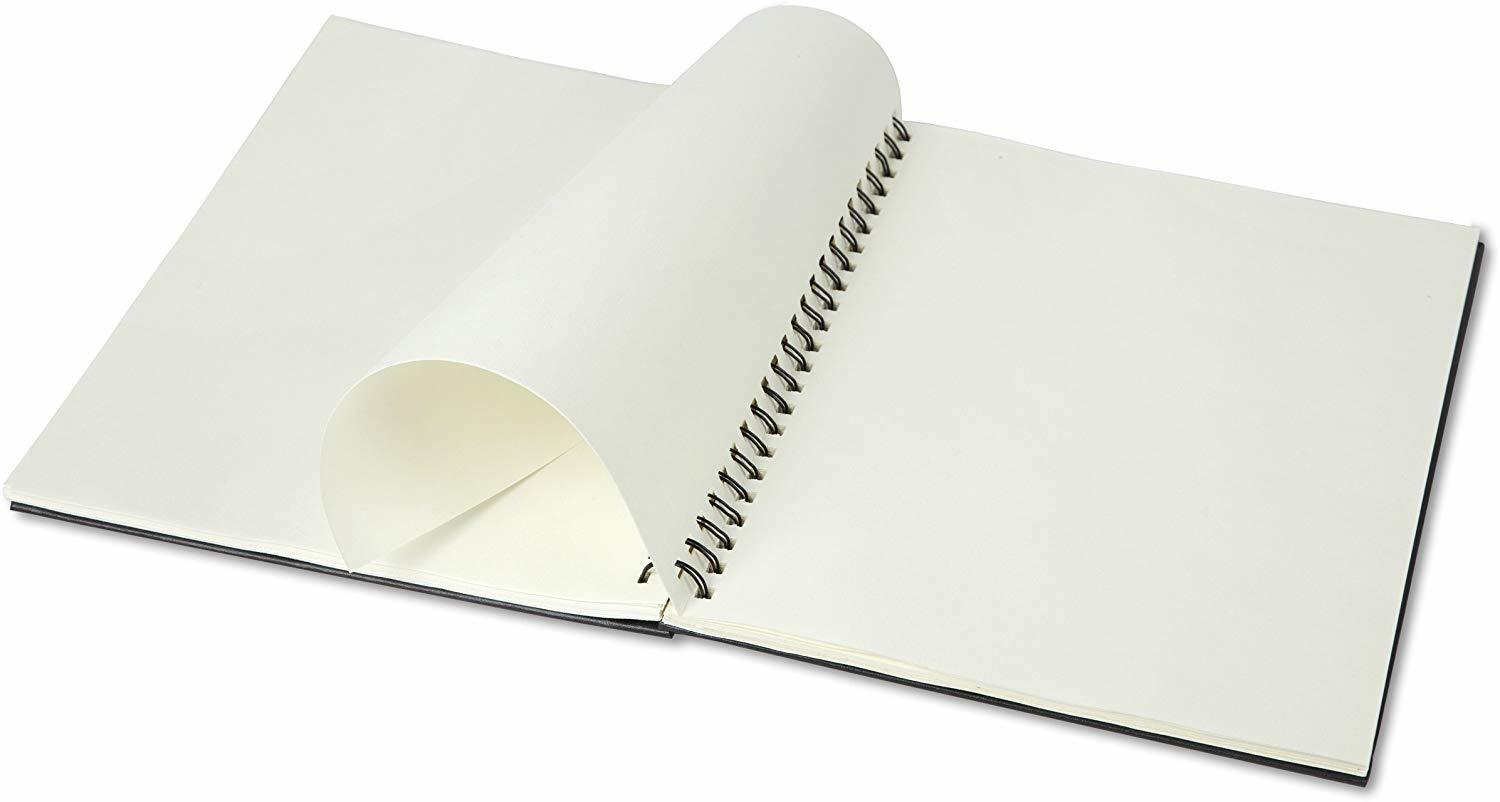 Coming in a classic spiral-bound sketchbook style, this journal from Conda is ideal for anybody looking to get crafty with their paints whilst they're gallivanting around the world.
It's a traditional hardcover sketchbook, with 120 blank pages of 90gsm paper – thick enough that it'll take acrylics, oils and watercolors without bleeding through. The pages are also perforated, meaning you can tear 'em out and offer people your drawings and paintings as gifts, or to send back home.
This is a pretty sturdy book, so it should be able to withstand your travels, being shoved into a daypack, and general day-to-day wear and tear. The hard cover is also waterproof, which will help to protect your precious pieces of art. For the sturdiness alone, we're saying this is the best travel journal for painting.
Though it may not come in different colours, it does come in different sizes, starting at 8.5″ x 11″ and with larger available for you to really get your Picasso on.
Price: $9.29, Amazon
#4 – Best Travel Journal with Pockets
The ultimate in travel journaling, this stylish notebook is a chic buy for you, or as a gift! It's genuine leather, which is cool, but it's all the stuff you get in addition to the journal itself that makes this easily one of our favourite travel journals out there.
You get a lot of bang for your buck when you opt for this notebook: a binder clip, a pen and penholder that attaches neatly to the book, lined, plain and grid inserts, a kraft folder and zipper pouch.
In addition to the storage space, this journal is refillable, so you can swap out the pages when you've run through them without having to buy a whole new book. You know we love to lessen our travel footprint however we can, so we're really into that!
Price: $29
#5 – Best Midori-style Travelers Notebook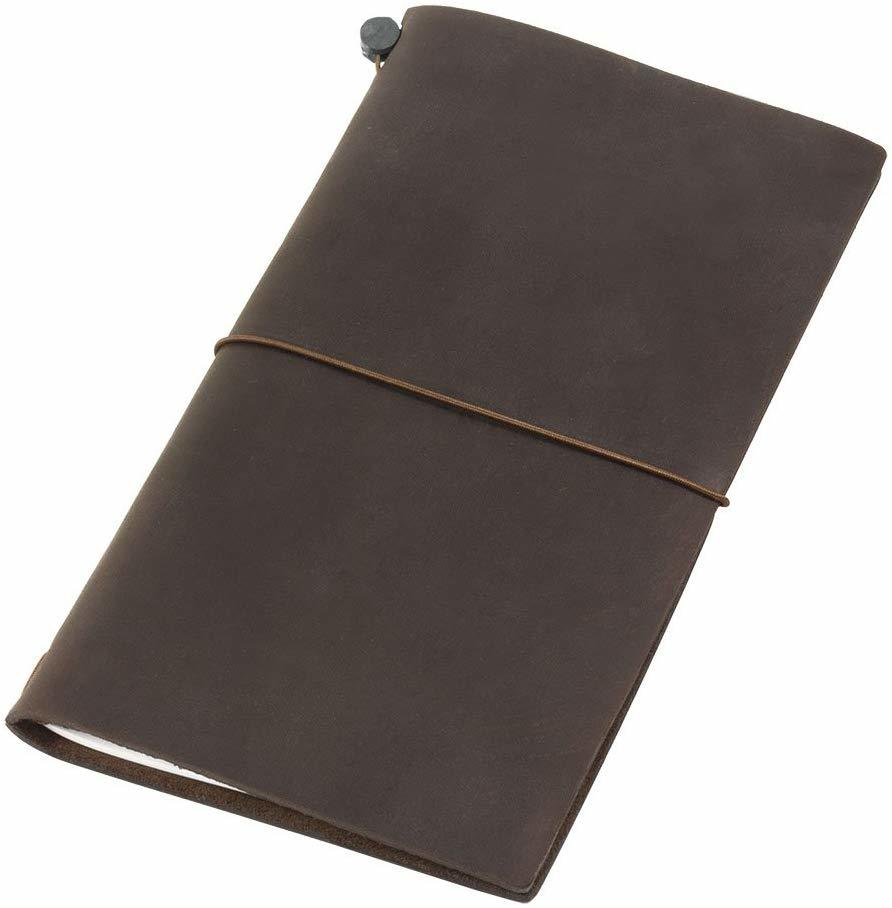 The best Midori-style travelers notebook out there simply has to be the aptly-named Traveler's Notebook, created by the aptly-named Traveler's Company (also a Japanese outfit).
This aesthetically minimal, mahogany leather notebook is handmade in Chiang Mai, Northern Thailand. It comes as a package of goodies: a spare elastic band and a fine fabric bag to keep it safe from scuffing – if that's your thing.
This is a pricer notebook, but, it's refillable, so there's no end to the travels you can take it on. Our favourite thing about the Traveler's Notebook is how the leather ages and changes with daily use and general travel wear, becoming a real companion on your travels around the world. We love it.
Price: $49, Amazon
#6 – Top Choice for Beautiful Leather Travel Journal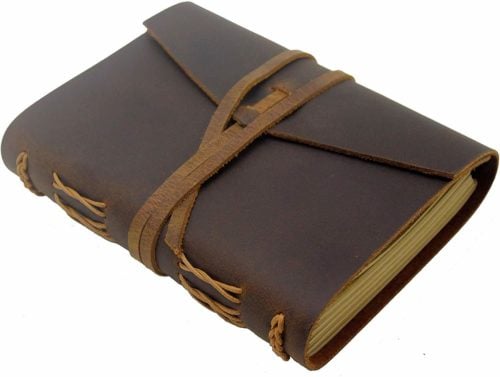 So you're looking for a beautiful leather travel journal? Well, stop right here, because this is the one for you. Complete with wrap closing (also leather), it's chic enough to not look like some scrappy backpacker's scribbling pad, but rugged enough to last some pretty rough journeys in a long-term travel backpack.
Coming from the folks at FOFUN, who make a whole range of leather journals and notebooks, this one features 288 pages of top quality 100GSM lined kraft paper, all covered in full grain leather cowhide. It's A6 size, which is 5″ by 7″.
The cool thing about this top leather travel journal is how leather ages over time, gaining personalised character as it gets scuffed and worn with use. We love that sort of thing.
Price: $34
#7 – Best Moleskine Travel Journal
When you think "notebooks," you think "Moleskine," so this stunning 5″ x 8.5″ journal made especially for travellers had to make our list.
Perfect for everything from weekend getaways to longer backpacking voyages, the inside of the book comes packed with an 8 (!) year calendar, a travel planning timeline, a wishlist, check-lists, lists of must-see travel destinations, and even space for that all-important travel budget.
Don't worry, though: at 400 pages, there's lots of free space for all of your travel memories – Moleskine estimates you can fit 6 long trips or 20 short ones into this notebook. Oh, and did we mention it comes with stickers?
Moleskine has created this journal specifically for travellers, so you can turn it into an archive of your trip once you're back home – it even comes with a keepsake box for storage.
Price: $29.95
#8 – Best Vacation Diary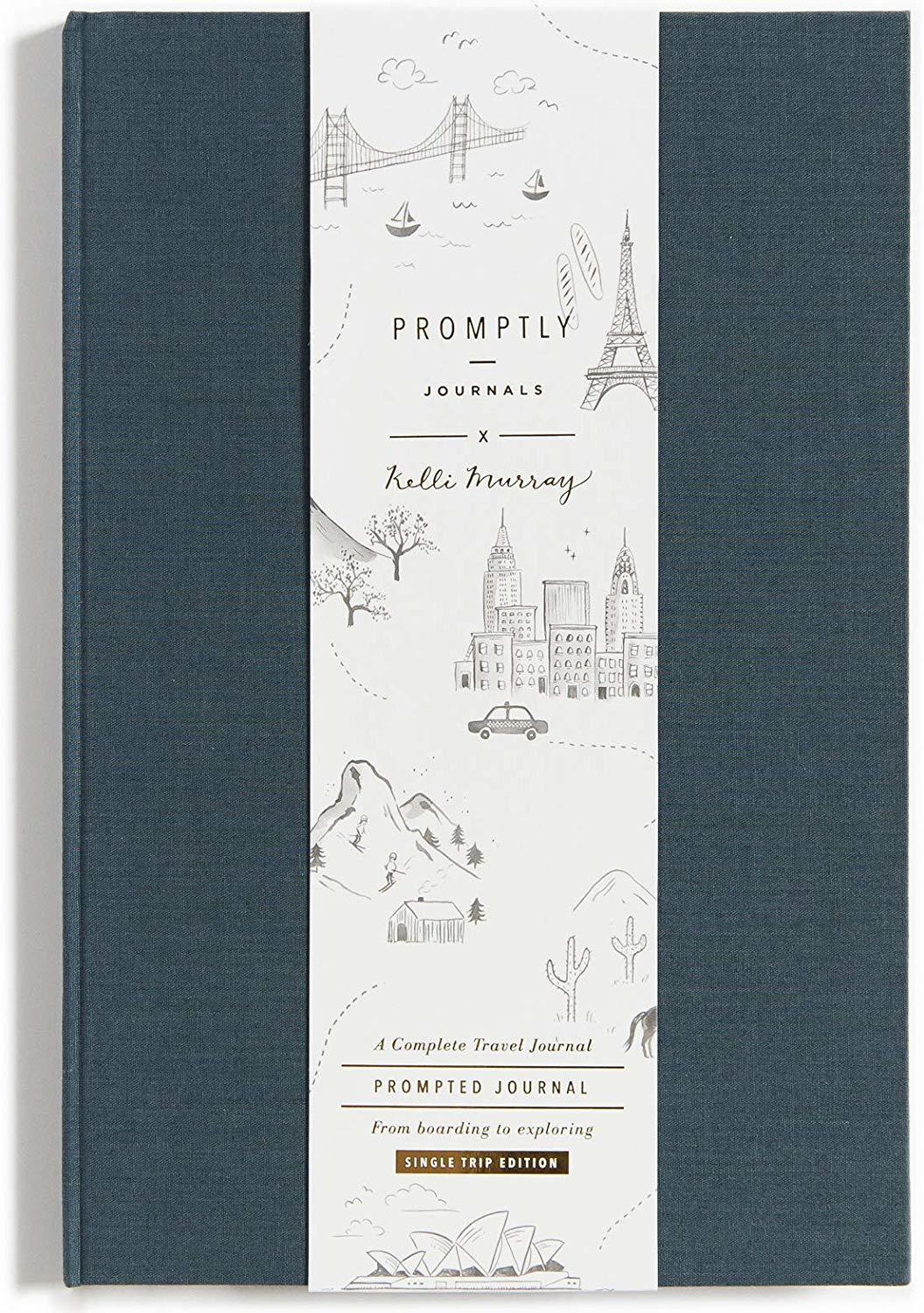 This elegant journal by Promptly clocks in at 88 pages, so you can fill it up in a single trip – and fill your bookshelf up with a whole series of your trips! You'll want to display it, too – the fabric covers of this journal definitely make it the most attractive vacation diary going.
Inside the journal, there are handy thought-starters(true to the company name) to help you more easily note your favourite restaurants, hotels, sights and more. There is also space for you to keep your mementoes like train tickets, museum stubs, and photos, and a roomy back pocket for everything else.
Measuring at 9.2″ x 6.1″, the covering fabric of this top vacation diary also comes in four pretty high-end colours: grey tweed, solid grey, deep blue and dusty rose.
As a bonus, this Promptly journal also comes with a map, to help you plan your journeys, star wishlist destinations, or otherwise decorate or use as you see fit. Neat!
Price: $20, Amazon

Do You Want to Travel FOREVER??
Pop your email in below to get a FREE copy of 'How to Travel the World on $10 a Day!'.
#9 – Best Travel Diary for Kids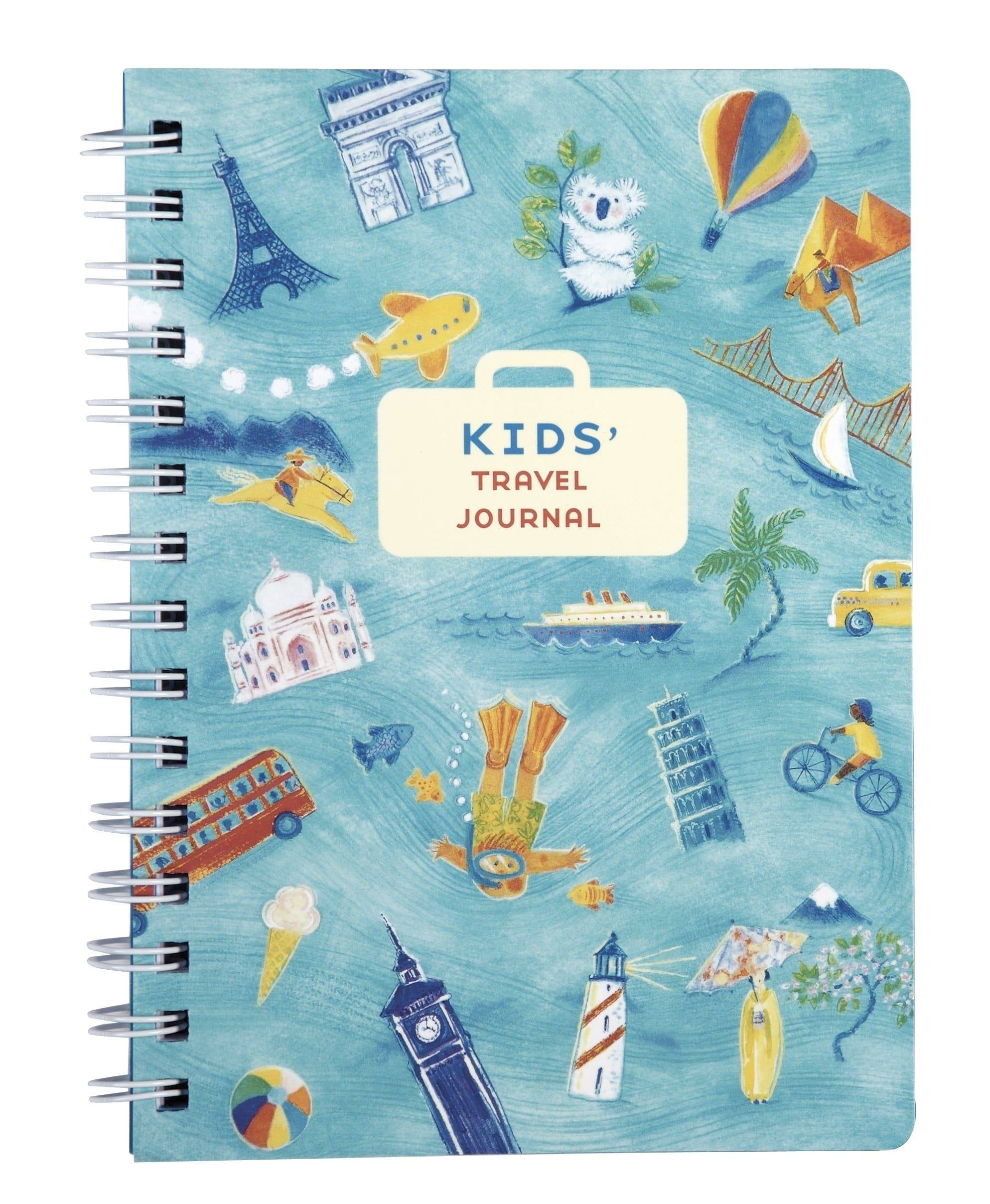 Wouldn't you love to look back on your childhood travels as a grown-up? Give that gift to the kiddos in your life with this travel diary for kids by Mudpuppy.
This cool company is all about moving kids away from digital devices and into tactile creativity. This time around, they've created this travel journal designed specifically with kids in mind.
It's sturdy (very important when it comes to children), and colourful (also important), spanning 128 pages so that your kids have plenty of room to channel their inner explorer. Inside the wire-bound book, there are various sections, illustrations and prompts to help children document their travels, whilst still including enough space for creativity.
One of our favourite parts are the prompts, in fact: the best and worst parts of a trip would be hilarious to read later on, as would "memorable quotes from mom and dad."
Price: $9.99, Amazon
More Best Travel Journals of 2022
This offering from British brand Sloane Stationery is a very sleek and stylish notebook, perfect for the stylish travellers among us.
A softcover journal with gold-embossed pages and a vibrant orange crocodile cover, it's definitely is one of the most high-end-looking travel journals we've seen – especially for $15!
Even though the exterior of the book is flashy, the pages are blank so you can get on with doodling, making diary entries, taking notes, or whatever! Size-wise, it's 5.9″ x 8.3″, the perfect size for both a backpack and chic handbag.
Just think how stylish you're going to look sat on a terrace cafe, coffee in hand, with this journal on the table, writing about your adventures in foreign lands. Add to cart!
Price: $15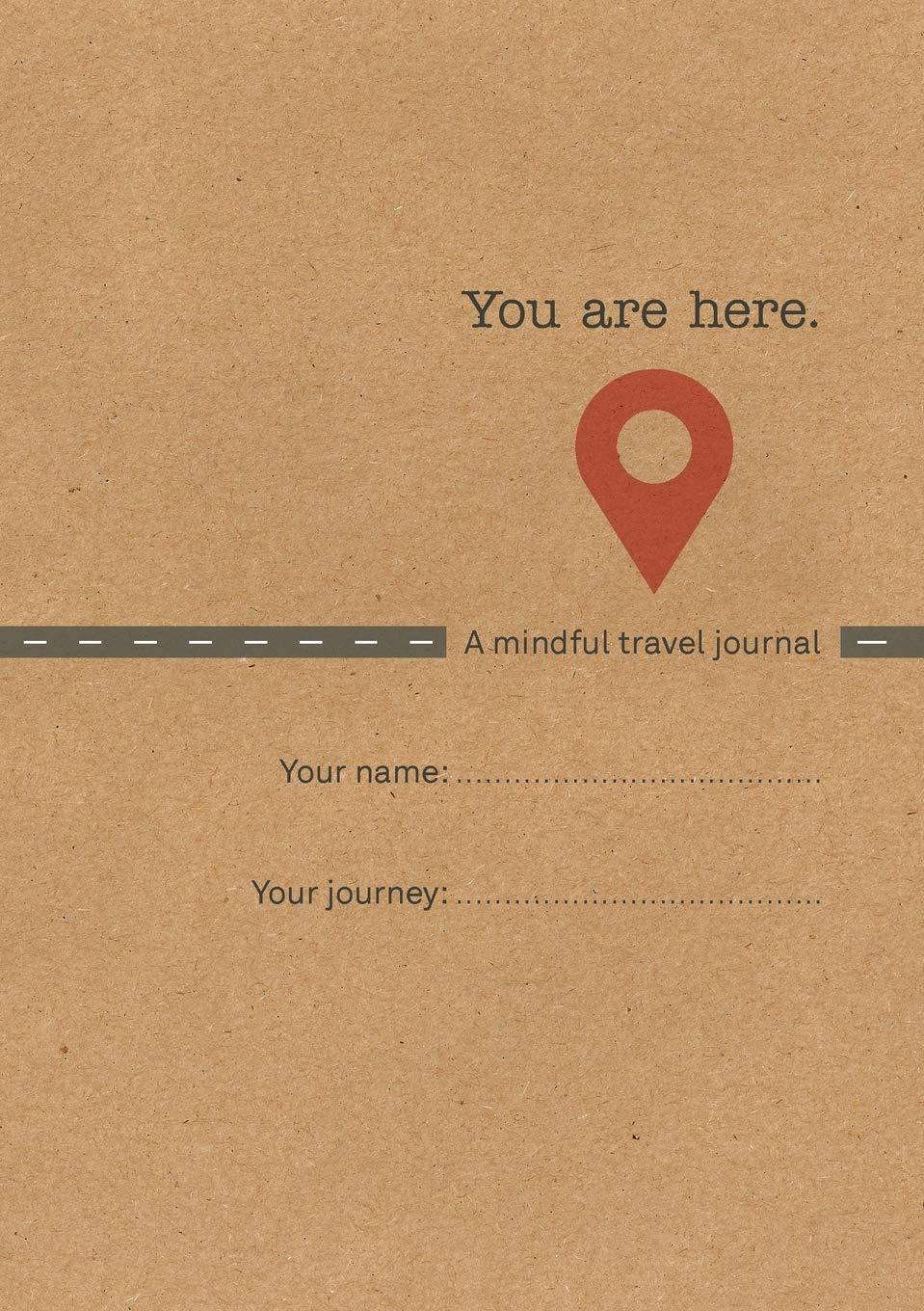 The internet makes it easy to succumb to the pressure of being rushed from spot to spot, Instagramming the heck out of your trip – this can really take you out of the moment.
You Are Here: A Mindful Travel Journal by writer Emma Clarke, aims to put you back in the moment and helps you get the most out of your experiences while you're experiencing them.
Clarke (fun fact: she's also the voice of the Bakerloo and Central Lines of the London Underground) says: "No one has ever seen this place in the same way you're seeing it right now, right here, in this moment." Amen!
The book is a mixture of prompts to keep you grounded and mindful, as well as blanks to fill in and, of course, pages for you to fill with notes, all of it spread over 190 pages. Plus, a portion of the proceeds go to charity. Talk about a feel-good purchase!
Price: $14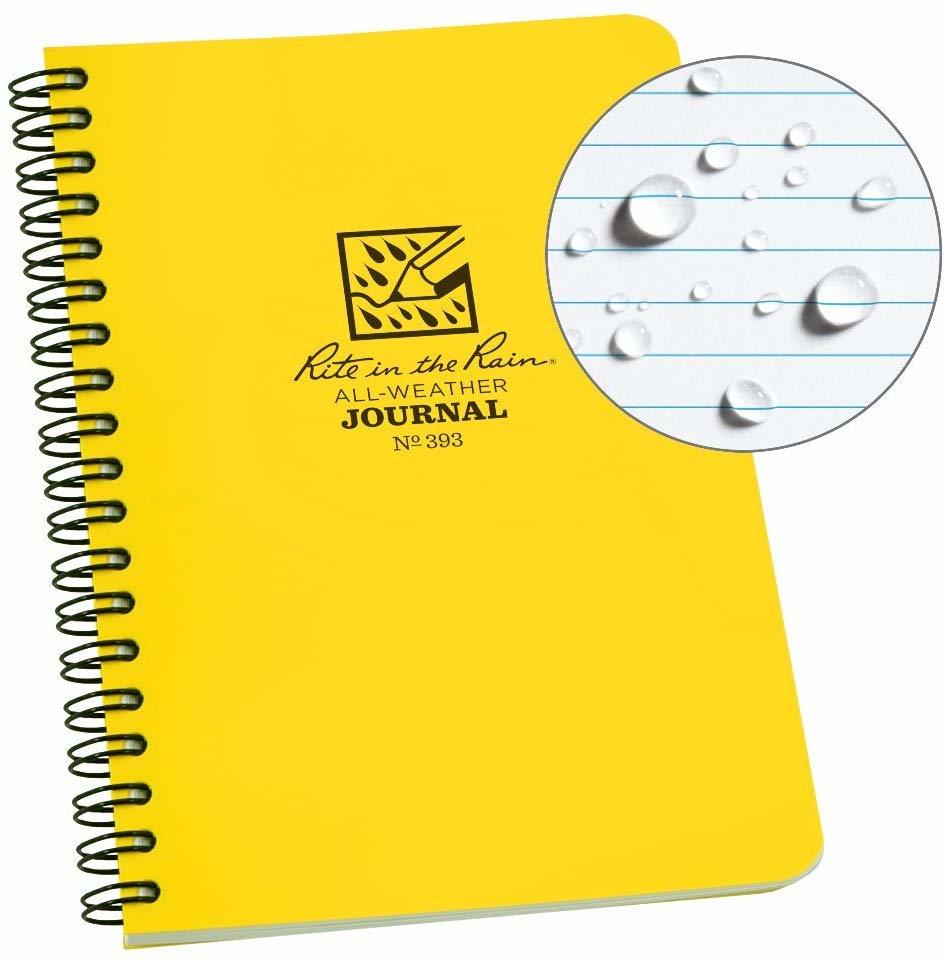 You go through a lot when you're travelling. Downpours, heat, snow, skiing, hiking, swimming – there are all sorts of weather conditions and situations that you can get yourself into. Not to mention open water bottles knocking around in your backpack – an easy way to ruin months of journalling!
This bad boy from Rite In The Rain (which has been going since 1916) is the answer to all sorts of adverse conditions you might encounter. Plus, at 6″ x 8″, it can slot right into even small day packs.
The tough but flexible outer shell of this notebook is waterproof, and notebook's 64 pages will repel water, grease, sweat, mud, and all manner of other grossness. It will even go through the laundry without turning into mush!
Just use a pencil (water-based inks aren't waterproof) and your notes will stay intact through it all. And unlike other synthetic papers, the Rite In The Rain Notebook can be recycled!
Price: $6.55, Amazon
This floral notebook from the distinctly feminine Rifle Paper Co. is the perfect choice for lovers of design, color and kitsch.
Printed on linen-based paper, the 8.5″ by 6.25″ Memoir Notebook comes in five beautifully illustrated covers – Juliet Rose, Tapestry, Sun Print, Terracotta and Jardin de Paris – you can choose which of the bold colours to suit you. The 130 inside pages feature beautiful illustrations as well.
Price: $15, Amazon
This notebook from Marco Polo is actually part of a whole series of travel products in their My Way line – but this journal has to be our favorite of the lot.
Marco Polo have made taking notes of your journeys easy by including fun emoji stickers, a pocket for mementoes, and fill-in-the-blank guides and travel tips. By the time you've filled this book, you'll have created your very own IRL infographic of your trip. Cool!
At 160 pages and 4.8″ x 7.2″, this notebook is smaller and lighter than some notebooks – and, super affordable!
Price: $3.44, Amazon
Making waves in all sections of the journaling world, I Was Here designs journals for the curious, prompting travellers to take in the big picture and all the small and meaningful details of their trip.
Inside, the book has all sorts of spaces for notes, spaces for local tips, addresses, and wacky pages where you're encouraged to do things like start a collection of random convenience store-bought items from the countries you visit.
In a word, I Was Here is fun! It may not be the most practical travel journal out there, but it is a cute way to collect memories and remind even jaded travellers that stopping to smell the roses (or stare at the bugs) shouldn't be something you leave behind on the road.
Price: $10.86, Amazon
The best present of all… is CONVENIENCE!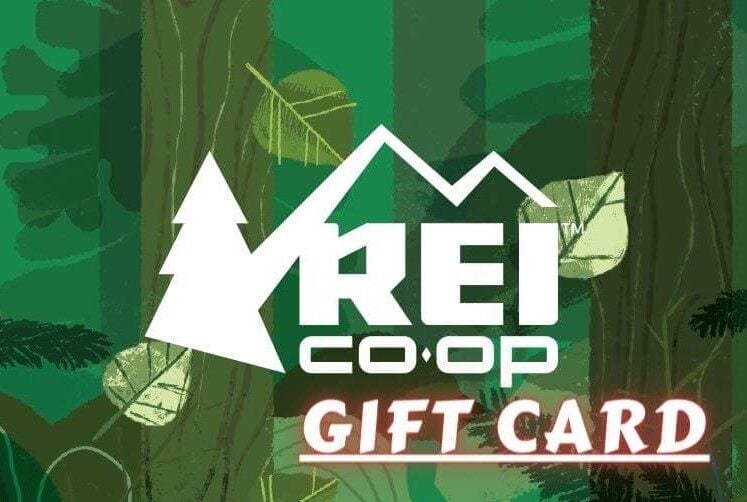 Now, you could spend a fat chunk of $$$ on the WRONG present for someone. Wrong size hiking boots, wrong fit backpack, wrong shape sleeping bag… As any adventurer will tell you, gear is a personal choice.
So give the adventurer in your life the gift of convenience: buy them an REI Co-op gift card! REI is The Broke Backpacker's retailer of choice for ALL things outdoors, and an REI gift card is the perfect present you can buy from them. And then you won't have to keep the receipt. 😉
Buy on REI!
Buyer Guide – How to Choose the Best Travel Journal for You
So there you have it: those are our favorite travel journals for every kind of writer – but by no means the end of your options! Whether you're buying for yourself or considering purchasing a travel journal as a gift, there's lots to consider in the world of stationery.
From colourful covers and page prompts, to durability and simply whether or not pages are lined or blank, there are actually a surprising amount of factors that go into the decision making process.
1. Closure
Closure on journals is important, especially when they might be knocking around a suitcase or a backpack for longer stretches of time. If you don't want your pages to get crumpled, and especially if you're someone who likes to store mementos between the pages of your journal, a solid closure is a must.
Moleskine, for example, have that classic elastic band closre that keeps things safe and sound, whereas others come with a stylish leather or fabric bound tie that not only adds to the design detail but also means you'll be able to slot things in between the pages.
2. Cover
The cover of a journal is pretty important. But first of all, what the cover of a travel journal is actually made out of will make a big difference as to what notebook you actually opt for.
Vegans will probably not want to go for a leather bound notebook, and may want to go for something like a fabric covered hardback book or more durable waterproof notebook instead.
If you're open to leather, you'll find it to be a durable option, and it will weather over the weeks, months and years to look worn and rustic.
You should also consider soft vs. hardcover – softcover is lighter, and easier to fit into a tightly-packed suitcase, but hardcover will give you a writing surface wherever you go. For something simple (and undoubtedly budget friendly), a card covered notebook or journal may be the best option for you.
3. Paper
What type of paper is used for the pages of a travel journal will also play a part in your decision making. It's easy to think that paper is paper and that's that, but in fact, there are many different types of paper for many different uses.
A thicker gsm of paper, for example, is something that's more likely to be used in a sketchbook (90 gsm or higher), and is good if you don't want permanent pens to bleed through, if you plan on painting, or sticking things in.
Then again, if you want something that's a little more stylish and classic than bleached, white paper, then maybe more classy, cream-coloured pages will be what you want in your travel journal.
It's also possible, as the Rite In The Rain brand shows, to have waterproof, weatherproof paper, in case you plan on writing in adverse weather conditions.
Essentially it comes down to what you will be doing on those pages: painting, sketching, doodling, making notes, or whatever. Consider the effect of your planned use will have on different sorts of paper and then make your choice.
4. What's on the page?
Though in the past, travel journals were pretty simple affairs (either a spiral bound journalists' notebook, a Midori-style travel journal or something similar), things are a little bit different now.
Even just a few years ago, pages only came either blank, ruled or squared. Nowadays, pages in travel journals sometimes come pre-decorated. This may be cool for some people, but for others it may feel like any pre-existing writing or illustration on the page takes away from your own memories.
Prompts in some books can be fun: they encourage you to make lists of things you otherwise wouldn't have considered, like your favourite foods, favourite hotels, and even random convenience store items you find in the countries you visit. Other times, text on the page acts as a prompt to get you thinking, maybe even getting you to write something more in-depth than you were planning to.
All in all, the choice is whether you want a completely blank page to start with – which can be daunting for a lot of people – or if you want to be gently nudged into creating an awesome travel journal for yourself. Either way, though different, is totally legit.
5. Size
It's very simple and very basic, but this is going to be a pretty huge (no pun intended) deal when it comes to deciding exactly what travel journal you are going to purchase for yourself.
If you're heading off on a year-long backpacking trip around the world and you feel like you've got your one bag travel down to a T, then you're going to want something compact and light.
However, if you want to really get into creating a scrapbook-style travel journal full of memories, sketches and tickets, then you are going to want a big enough book to fit all of that in.
If your plan is to use your travel journal for things like city breaks and two week-long vacations – in which instance you may be using a suitcase – then you may not worry too much about the size, with room in a large suitcase for a larger travel journal, naturally.
Another thing to consider is what you're going to look like if you feel like writing your travel journal in public. It may not be practical to be lugging around an A4 sized travel journal, or to get it out if you want to make note of the tiny cafe you're in, or trying to write on a cramped seat on a train or bus. Compact in these cases may be a lot better!
6. Length of your trip
Next to size, when thinking about what sort of travel journal is going to be right for you, a lot of people often circle back to this factor: just how long is the trip?
The thing is, some travel journals are more geared up towards one single trip: a month in Thailand, two weeks exploring Italy, a six week long road trip through the USA. That sort of thing, in which case, you won't be needing (or wanting) a zillion pages.
Other travel journals are for numerous trips, such as the lengthy options offered by Moleskine and Midori-style notebooks (the latter of which have no structure, and for which you can buy paper-only refills for the leather cover), mean that you can dip in and out, adding different details to your various adventures, referring back to past travels: a weekend in Berlin here, an epic hike in Nepal there.
Essentially, the fewer the pages, the more likely the travel journal in question will be good for a single, perhaps lengthy trip. For the serial travellers and backpackers out there, something longer and more permanent may be the travel journal for you.
7. Organization
No longer simple collections of pages between two hard (or soft) covers, the best travel journals of today sometimes boast a whole load of interior organization to help keep you and your trip on the right track.
From simply adding an interior pocket, where you can keep a few important tickets and pictures safe, to going all out and adding plenty of envelopes and places to slip in all manner of small, special physical memories from your travels, it can vary quite a bit.
But organization isn't just about pockets. There are other things to think about, too. Some travel journals come complete with calendars, spaces for to-do lists, maps, itineraries and even packing tips. These kind of added extras mean that the journal turns into more of a planner all round scheduling.
8. Budget
Obviously. Money, money, money: it's going to be a big factor in whether you choose to buy such and such a travel journal over another one. Let's face it, you can't buy what you can't afford.
Even if you can afford it, $48 might just seem – to some people – like too much to ask for a travel journal. On the other hand, some people may not trust that a sub-$8 travel journal will be any good in terms of durability.
The fact of the matter is that cheap things can be surprisingly good, and expensive things can be surprisingly bad. When it comes to budget, it's best to choose something mid-range that has good reviews and that meets the needs of what you're looking for in a travel diary: don't skimp out just because it's $5 more than you wanted it to be. If it sounds like you, then treat yourself.
FAQ about the Best Travel Journals
Still have some questions? No problem! We've listed and answered the most commonly asked questions below. Here's what people usually want to know:

Our GREATEST Travel Secrets…
Pop your email here & get the original Broke Backpacker Bible for FREE.
Final Thoughts on the Best Travel Journal
There you have it, budding Jack Kerouacs: the very best travel journals out there right now! With our list, you're all set to venture out into the wide world, then pop in your headphones and record all your thoughts, feelings and observations like the explorer you are.
For the best, all-round travel journal out there, the Leather Journal by FOFUN is a great choice. This is a stylish, timeless sort of journal that's going to be a good choice for anybody.
Then again, if you're thinking of something a little less traditional, I Was Here – with its kooky prompts and quirky way of working – may be more what you're looking for.
And if there's something we're missing the travel journal world, let us know in the comments!
---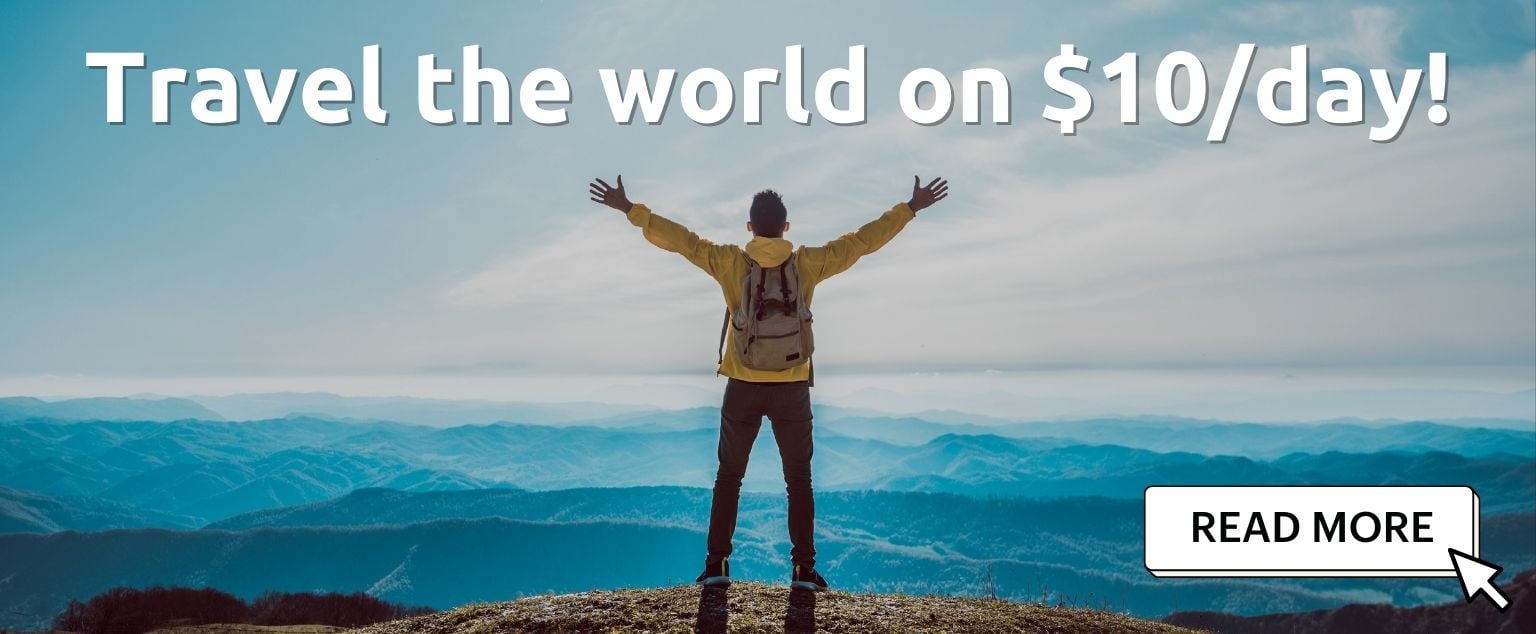 And for transparency's sake, please know that some of the links in our content are affiliate links. That means that if you book your accommodation, buy your gear, or sort your insurance through our link, we earn a small commission (at no extra cost to you). That said, we only link to the gear we trust and never recommend services we don't believe are up to scratch. Again, thank you!