When that dastardly, dangerously, delightful thought first worms its way into your head: let's travel around the world, leave everything behind and just go…
I'm a travel blogger and a dirtbag at heart, so of course, I'm happy for you. But then you're asking, well, how much does a round the world trip cost?
The thing is, a year of travelling can be done for as little and as much money as you want. 
At one extreme, you and your hundred thousand dollars can stay in luxury hotels and swan through secluded villas. In which case, why are you reading a budget backpacking guide? Leave us dirtbags alone!
At the other end of the spectrum, you can work, hitchhike, dumpster dive, and camp your way across a continent or two for a year. You'll spend next to nothing and gain an infinitude of life experience. 
Somewhere in between are those that just want to take a year off and experience budget travel. Your trip has an end date, so at some point you'll go back to work; you're not made of money! You're ok roughing it a little.
The estimates for travelling around the world for one year range from $10,000 – $20,000 depending on how grungy your travel habits are – and where in the world you go.  
So hush to those luxury-influencer-travellers – this one's for the broke backpackers! 
I've got budget estimates, tricks, tips, and just a smattering of ethics to answer the question: how much does it cost to travel the world?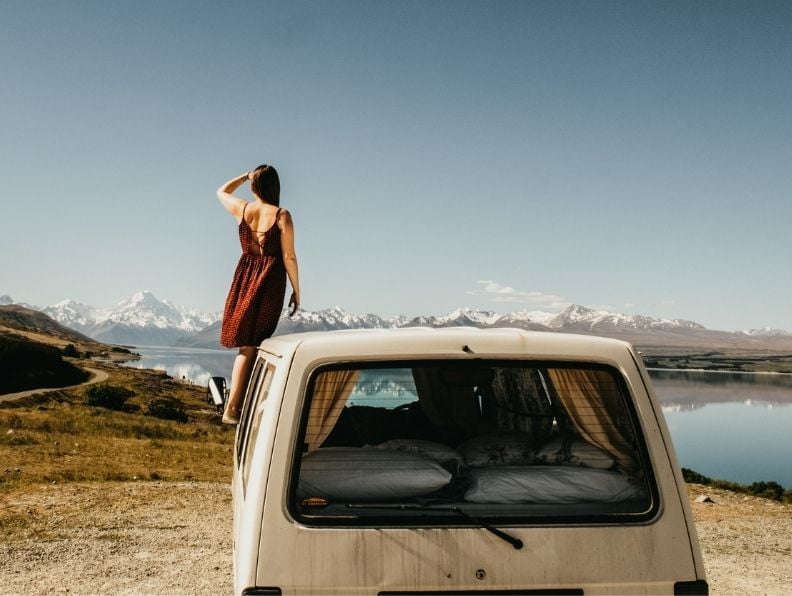 There is just one phrase that defines all budget travel: go local. If you say this fast enough it kind of sounds like go loco which is a pretty accurate motto for the budget travel feels sometimes!
But the answer to the question 'how much does it cost to travel the world?' depends on which sandbox you're playing in. Budget travel rules change a bit depending on whether you're travelling through India or Germany. The India sandbox has a lower cost of living which means the frugal round the world (RTW) trip can be fairly comfortable. The German sandbox requires a larger amount of savings for the same quality of living; or a sneaky side hustle; or a commitment to utter dirtbaggery.
Luckily, all of us on the Broke Backpacker team have thought long and hard about which sandboxes to go play in. (Don't worry I'm retiring the metaphor now).
Picking a country that's cheaper to travel in will mean you can travel comfortably for longer periods of time.
Cheapest Countries to Travel
Still, go local and life becomes cheaper – and more ethical if you ask me. Don't go for the imported beer and American Spirit tobacco in India – go for Tuborg beer and bidis instead of cigarettes. Or better yet, just give up smoking. It's a bullshit habit that grabs you by the throat and says, baby please don't quit me, we had such good times remember?
I digress, probably because I'm trying to quit smoking. Pro tip: stop smoking cigarettes; start saving money. Boom, thank me later ratbags.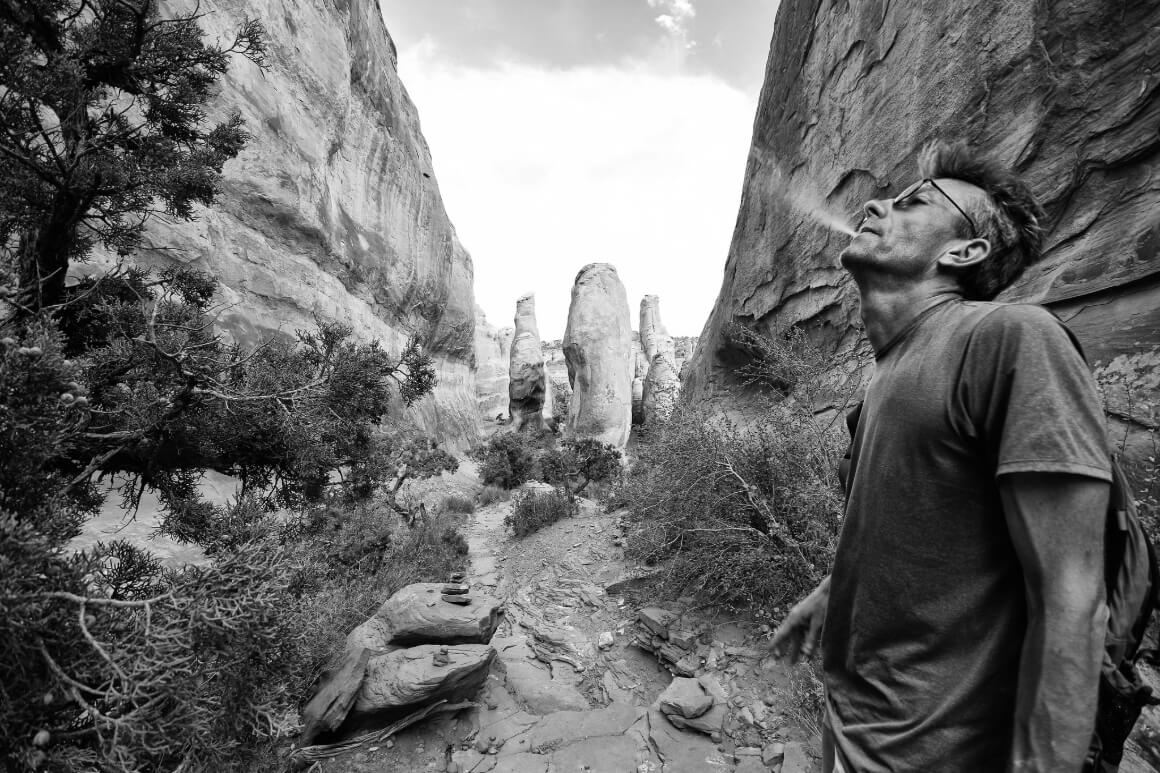 Whether you're planning to slum it around South Asia for a year or dabble in a cheap trip across Europe, there are some common budget tricks and tips to keep your pockets full of coins. Remember, there are 4 major expenses on the road:
Accommodation
Food
Transport
Activities
If you can score parts of your expense list for free (like if you have accommodation included with your work) then you can keep your daily budget to a minimum.
These are my tried and true methods for keeping my 4 major costs on the road down.

Do You Want to Travel FOREVER??
Pop your email in below to get a FREE copy of 'How to Travel the World on $10 a Day!'.
Cheap Sleeps While Travelling
Budget travel and the cost of travel for one year is a spectrum. As I've said, you've got the pure dirtbaggery at one end and the glitzy, freaking fancy at the other.
So reducing your accommodation costs are gonna look a little different depending on how you want to spend your year travelling.
I can assume – if you're reading this – you're happy to say (politely) eat a fat one to hotels and fancy travelling. In which case, you'll be looking at the hostel life! Hostels are a pretty great way to experience travelling life as well as save some cash while you're on the road.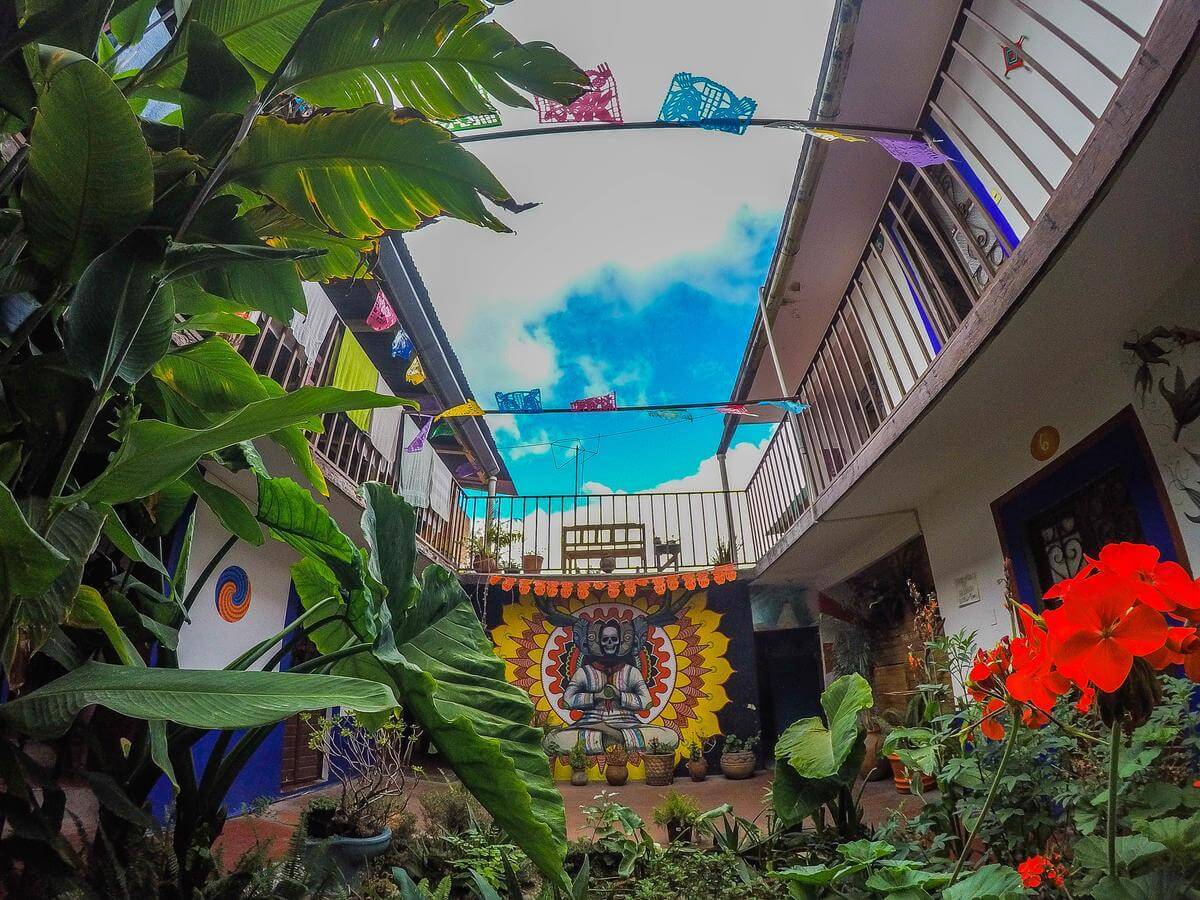 But if you wanna get cheaper than hostels, rest assured there are options. You can always get some good camping gear and camp your way across the world. Investing in good camping gear before you travel the world for a year opens up a range of dope, free camping spots.
Or you can lean into the great networks of Couchsurfing, BeWelcome, or Trustroots. Putting your trust and faith into a stranger in a country to host you for the night can lead to the most epic experiences. Because it's more than a free sleep: it's an invitation into someone's home and, by extension, way of life.
Finally, you can always try and score free accommodation with your work. Many seasonal jobs that you pick up along the road will offer free or discounted accommodation. If you can't wrangle this out of your employer, you can also try housesitting.
Airbnb and the Travel Blues
At some point during your RTW trip, you'll probably hit some travel blues. Maybe that one guy at the hostel has taken it upon himself to tell you about the time he almost made it as a professional snowboarder yet again, or maybe you're trying to quit cigarettes for the third time. Whatever the reason is, you need a break.
That's where Airbnb shines. In some offbeat travel destinations where there are no hostels, you will lean on Airbnb and Couchsurfing networks exclusively. But even where you won't need Airbnb so much, it can be a great alternative. There are low to mid-range properties that are a little classier – and a lot more private – than hostels. They might be just what you need after a hectic few months on the road.
However you make it work, squashing the cost of your nightly sleeps greatly reduces your daily budget. If you have $10 a day to spend, expect that accommodation can quickly add up to half or more of your budget – even in cheap countries.
Aiming for free accommodation, and a tonne more memories, is the way to go!
Cheap Eats While Travelling
Generally speaking, if you're in a country that's cheap to travel to: eat street food.
If you're in a country that's more expensive: cook for yourself.
If you want to go full dirtbag: dumpster dive.
I could go on and on about how good food made me question the Universe about God again… I have had some truly divine meals while travelling. And no, they haven't been had in the fancy restaurants! In fact, done right, food can be the cheapest part of your whole travelling day.
You could venture deep into the bowels of a marketplace in Mexico, pet chicken in tow (I was going through something – don't ask), and score a plate of tacos for $1. You bite into this magical, mystery meaty, pico de gallo topped taco of goodness. Goddddddddamn, if that isn't the best dollar you've ever spent.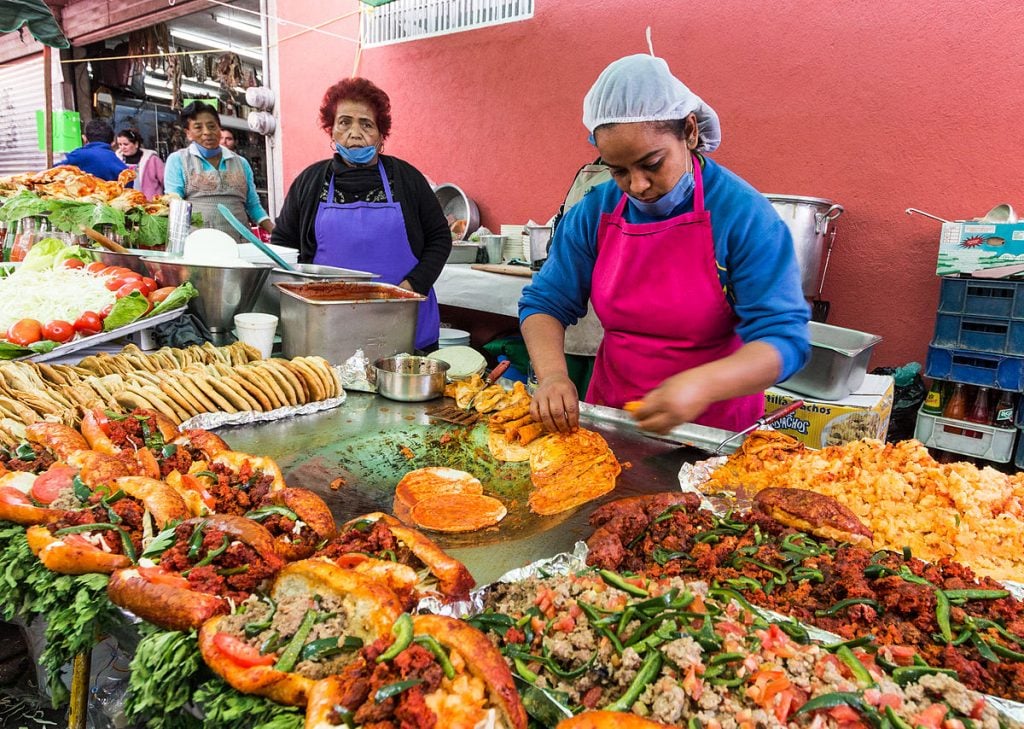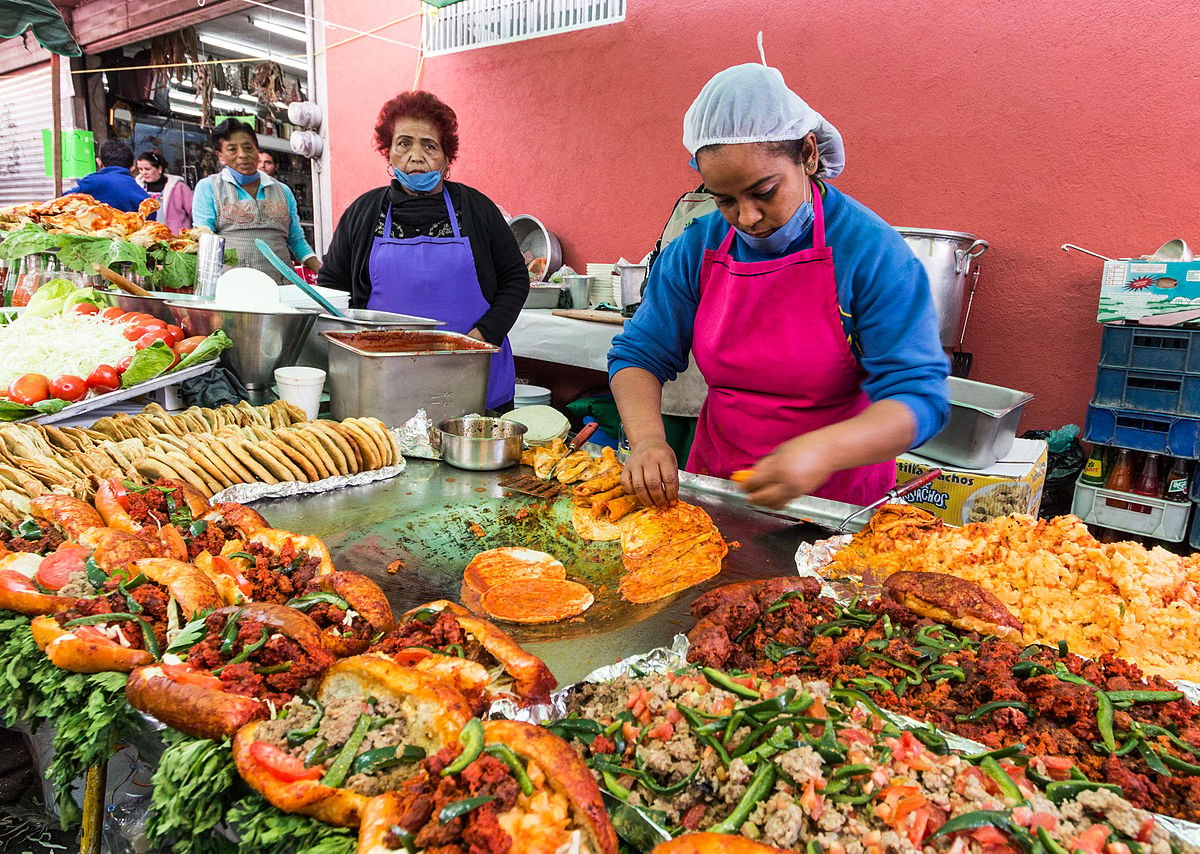 Of course, if you find yourself on your Europe leg of the RTW trip, street food might not be an option. So it'll end up being cheaper to cook for yourself. Although tapas, anyone? They can be cheap and delicious!
There's also something satisfying about learning a few tricks and tips to show off the next time you get to a hostel kitchen.
Pro tip: cover your potatoes in alfoil, slather them in butter and herbs, bake. Cheap, and damn delicious.
Cheap Transport While Travelling
Remember: go local! If the bus is crammed from window to windscreen with local passengers, chances are it's the cheapest transport in town.
It's practically a backpacker rite of passage to let themselves be absorbed by the madness of squeezing 35 passengers into a 10 seater bus that careens its way through Kathmandu! Now, on the one hand, sometimes you're not going to want to share your seat with a chicken, an elderly woman, two backpackers, and a stereo.
Sometimes, you'll book the air-conditioned bus and it might even come on time.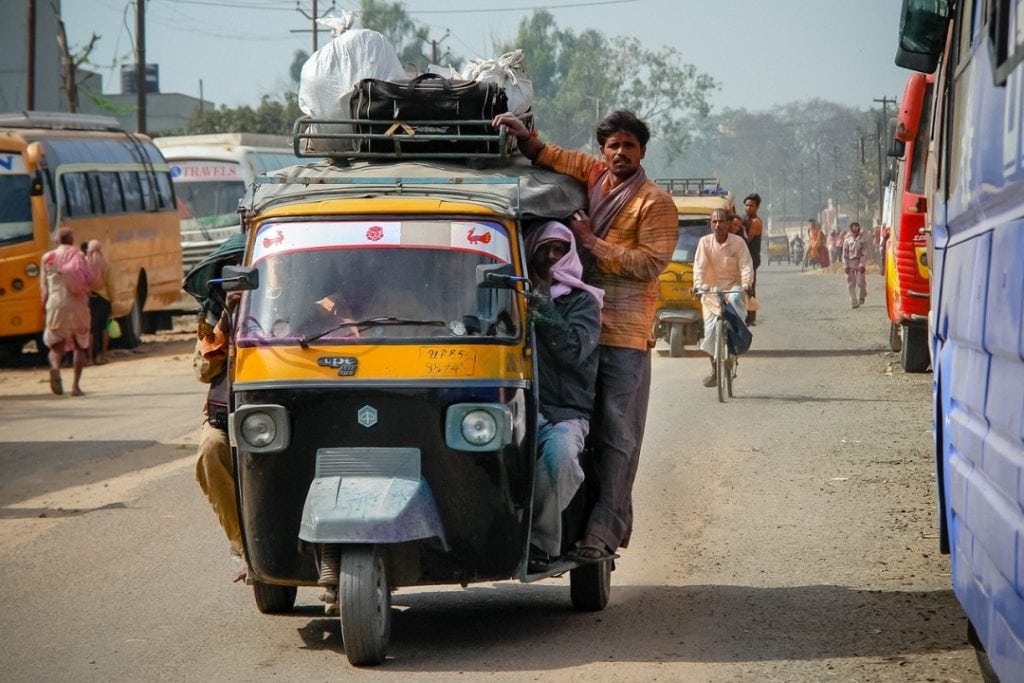 And remember that walking is free! If you can't walk, then you sure can hitchhike. And if you can't hitchhike, you can haggle for the price of the chicken bus.
I think the biggest factor that determines your transport cost though is how committed to a fast-paced itinerary you are. The faster you move, the more transport will cost. The more inflexible your itinerary, the less time you have to haggle or shop around for a cheaper option. When it comes to the actual travelling throughout your round the world trip, go slow.
Cheap Budget Activities While Travelling
Jump on those free walking tours. Start hiking in the local area. See the landmarks from the top of a hill in the city rather than from inside.
There are lots of ways to reduce the amount of money spent on activities. But, usually, it simply means not doing something.
Now, things like the Eiffel Tower, I'm happy not "doing". I'd rather see it from the metro and maybe picnic in the park with it in the background. I don't need to go to the top of it and hope my partner isn't overcome with the need to propose to me.
Occasionally though, the Lonely Planet lists attractions for a good reason: they're pretty awesome! Other times, there will be once-in-a-lifetime experiences that are part of the reason you left to travel the world in the first place. Like, learning to freedive, or bungee jumping in New Zealand.
So some days you won't need to spend a cent on daily activities. On others, it's nice to have a little extra money set aside to do something epic.
Ultimate Budget Travel Hack
When you're considering how much does it cost to travel the world, know that your route and speed will largely determine your expense. The faster you go and the more expensive the cost of living is in a country, the more you will spend.
The number one way you will save money when you travel the world is being flexible. When you don't have anywhere to be, you have the freedom to pick a cheaper, slower option in order to get there.
When you have a less packed itinerary, you will spend less money ticking places off. A less packed itinerary allows you to engage in slow travel and save your money, and sanity, as you travel the world.
Small Pack Problems? 😉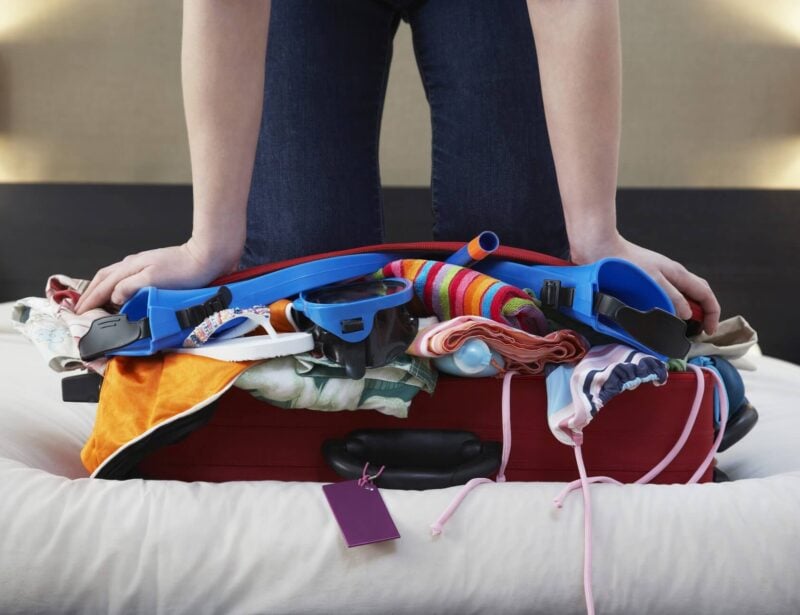 Wanna know how to pack like a pro? Well for a start you need the right gear….
These are packing cubes for the globetrotters and compression sacks for the real adventurers – these babies are a traveller's best kept secret. They organise yo' packing and minimise volume too so you can pack MORE.
Or, y'know… you can stick to just chucking it all in your backpack…
Get Yours Here
Read Our Review
Putting a Hard Number on a Round the World Trip
Okay, so we've got some budget travel tricks and tips under our belt. Now we've got to try and put a number on this whole excursion. Oof, I can hear the dirtbags tuning out of the hard numbers. They just want to dumpster dive their way through Europe and then go chill in Nepal for a bit – and that's ok!
But the RTW backpackers want to put a hard number on their budget. So. I'd say if you're travelling mostly through Europe, Oceania, or North America, you'll spend around $20 000 in a year. If you're travelling through Southeast Asia or Eastern Europe you'll spend around $10 000.
See, these are pretty arbitrary numbers when I just type them out. And the longer I spend not smoking, the more attracted I am to structured data. There's just something so satisfying and distracting about a table.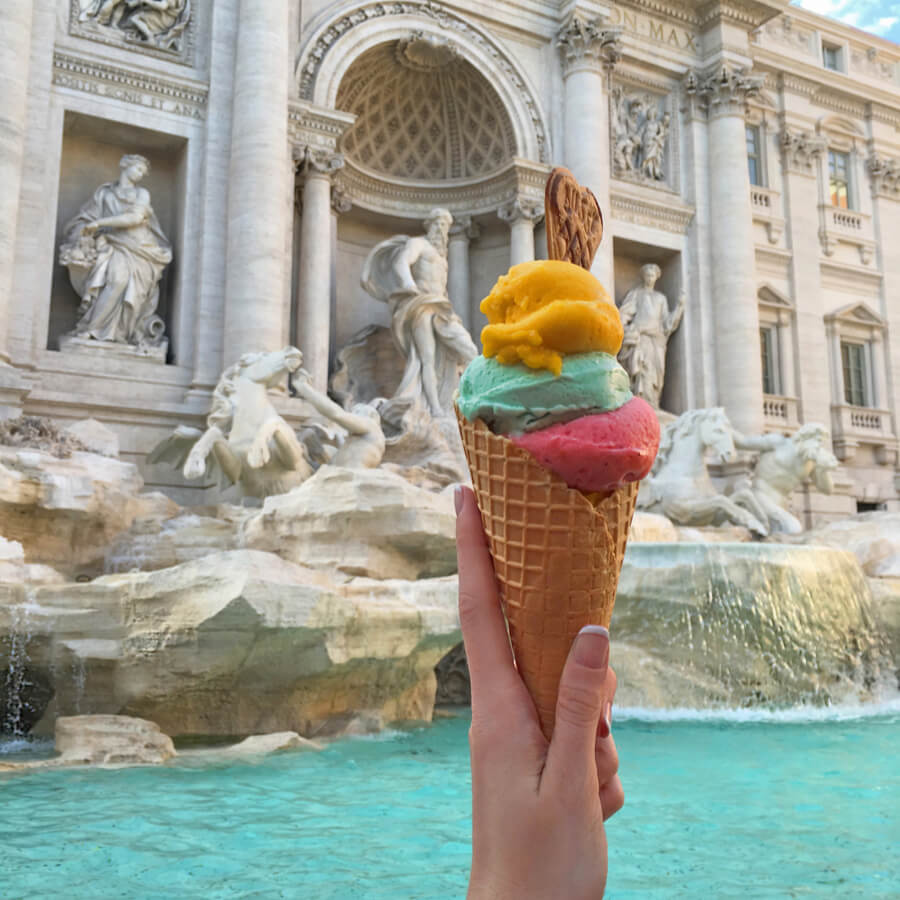 The most impressive breakdown of how much one year of travel costs is this bad boy. Sharon did not fuck around when it comes to tracking every last dollar she spent on her first year abroad. I think it's important to remain realistic about your route and the speed that you will conquer your RTW with.
But even a back of the envelope calculation like my one shows how far you can stretch a few dollars by being savvy. Travelling around the world for a year isn't necessarily expensive.
The Back of the Envelope Calculations
RTW 1 yr cost

| Expenses Per Month | A Frugal RTW trip in Cheaper Regions (e.g Southeast Asia) | A Frugal RTW trip in More Expensive Regions (e.g Europe) |
| --- | --- | --- |
| Accommodation | $150 – $200 | $300 – $450 |
| Transport | $100 – $150 | $200 – $300 |
| Food | $100 – $150 | $250 – $350 |
| Activities | $0 – $150 | $150 – $300+ |
| Total Per Month | $350 – $650 | $900 – $1400 |
| Total for the Year of an RTW Trip | $4200 – $7800 | $10800 – $16800 |
Look, when the numbers are crunched, travelling the world for a year costs less than what you might think. Saving up for the legendary RTW is suddenly a little less daunting.
These back of the envelope calculations don't include flights, internet costs, or a lot of the gear that you might want to buy beforehand. Still, it's not that expensive.
Yet, the broke backpacker's whole dealio is that we travel the world on less than $10USD a day. And we do do that. (Or at least I do!)
Once you're on the ground haggling new prices, busking, dumpster diving, and hitchhiking it's quite easy to not spend more than $10USD a day. It's the flights, the broken laptops, the good quality backpacking gear, the stint in an Indian hospital stricken with dengue fever that pushes the cost up.
Also, if you build a bit of wiggle room into your budget you don't find yourself in a shit hot mess (financially speaking).
Also, even if you spend $10 a day, I would still recommend investing in good quality gear from the get-go. This limits the amount of time you spend sewing your pants back together – and reduces the risk that your bag goes kapootz in the middle of a busy street in Hanoi.
The fact is, many people will fall somewhere between a grunge-cat and a full-blown live-off-your-savings RTW, by getting a working holiday visa or working remotely along the way as a digital nomad.
In this case, not only can you deploy budget hacks to keep your daily costs below $10 a day as a weapon against a depleting bank account, but you have an income too! Even the grungiest of dirtbags will admit that it's nice to be able to afford a fat joint every now and then!

Our GREATEST Travel Secrets…
Pop your email here & get the original Broke Backpacker Bible for FREE.
Maybe you've got $20 000 set aside for an EPIC RTW. You're happy living the hostel life and splurging on the occasional SCUBA diving trip.
Or maybe, you've got a more humble budget in mind.
In this case, you're probably going to want to work a little to bring down the cost of your year of travel. You can always find the shitkicker backpacker jobs if you're willing to get your hands dirty. Speak a little of the local language and a construction site will be hard-pressed to say no to your help for the day.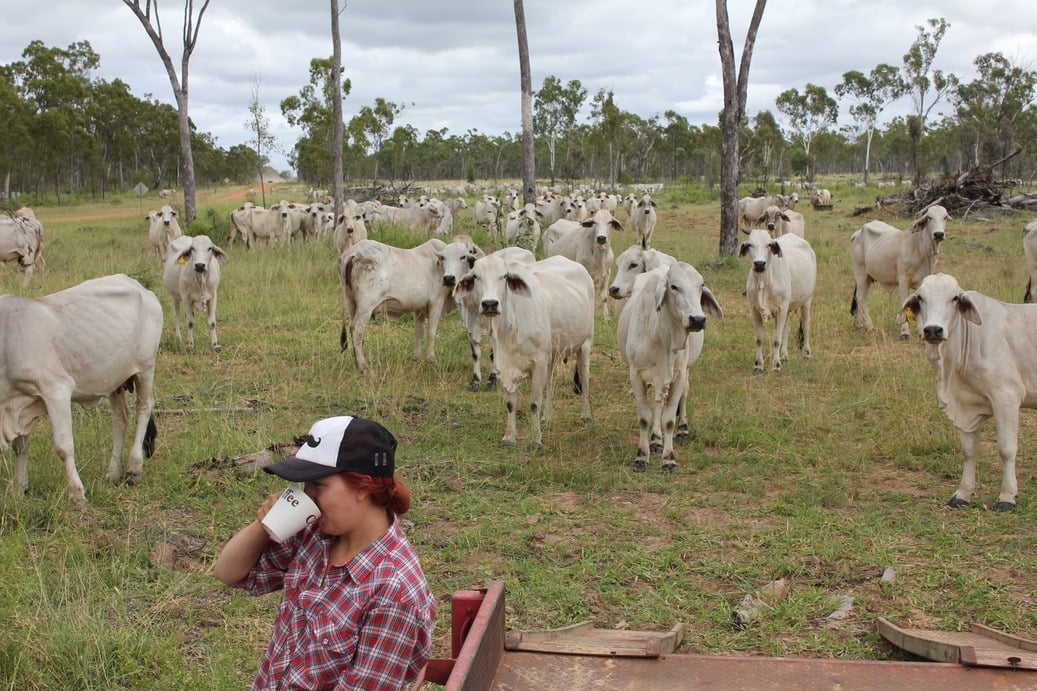 Most hostels will look for backpackers to run the front desk, do some cleaning, or run the bar in exchange for a bed and some pocket money. Then there's the seasonal work or teaching English that you can pick up along the way.
I've done everything from picking fruit to working on a fishing vessel to bartending for a little extra cash for the travels ahead! Now if you're planning to turn your one year on the road into multiple years on the road, the hustling and seasonal work will appeal to you.
But eventually, you might start to think about a more sustainable way to bring down the annual cost of your travels. You might even start to think about how nice it would be to earn some kind of income again…
Alrighty, here's the dirty little secret of long term travellers: you don't just quit your job to travel; you bring it with you.
Digital Nomadism
Location-independent work is not so unusual these days – and it's likely going to become more popular as people get a taste of going remote. These days the team that makes up the broke backpacker would all mostly consider themselves digital nomads of some kind and have plenty to say about getting started as a digital nomad.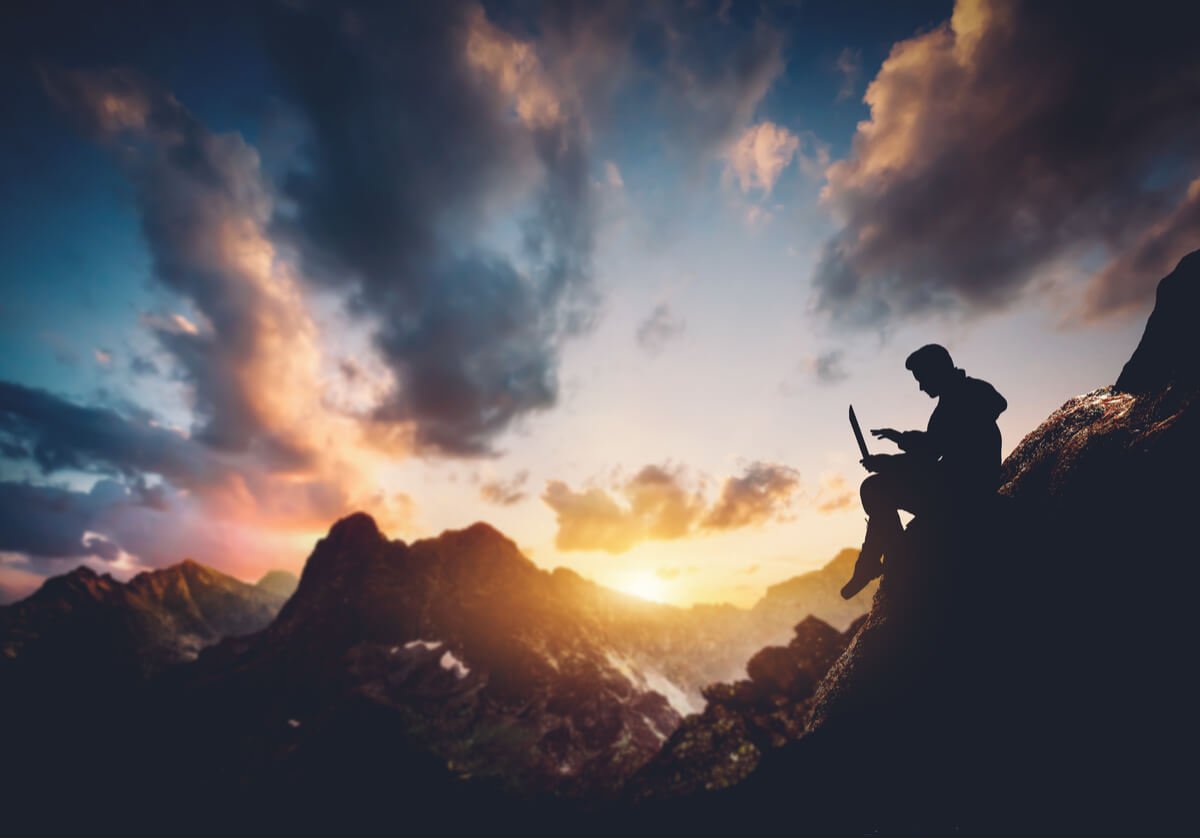 Many backpackers will start off as freelancers or entrepreneurs of some kind when they begin their digital nomad journey. As with any industry, there are some people who will try it out for a few months and quit; and then there are the lifers.
It's just so addicting to have the ultimate flexibility and freedom of travel paired with the undeniable goodness of regular income, no matter how much digital nomadism changes your travel.
Just a few of the digital nomad jobs include:

IT and tech jobs – web and software development, UI/UX design
Creative jobs – photography, creative writing
Writing jobs – copywriting, blogging
Marketing jobs – e-commerce, product management
Language jobs – teaching English, translation, transcription
Volunteering on Your Trip Around the World
If you want to lower some travel costs but aren't sold on the whole hustling, capitalist beast (or maybe you just want to do a little good) I'd suggest thinking about volunteering! You'll lower your travel costs, connect with local communities, and give back all your best vibes and smiles while you're at it.
Whenever you are volunteering, do stay vigilant, especially when working with animals or children. Volunteer programs, like Workaway, run through reputable work exchange programs are more well-managed and reputable.
At The Broke Backpacker, we recommend Worldpackers: a review based program that connects well-meaning volunteers with reputable programs worldwide.
You can rest easy knowing you're doing a little good for the community that you're in.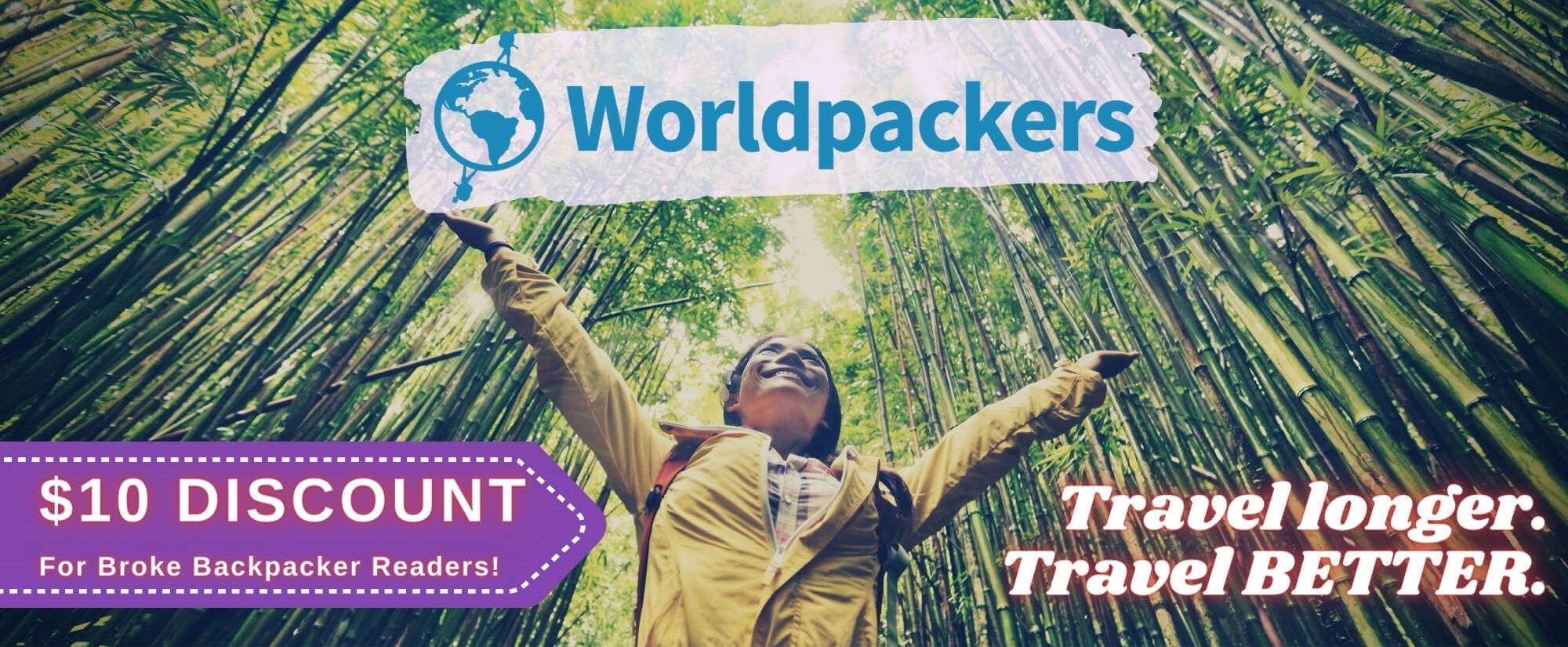 Worldpackers: connecting travellers with meaningful travel experiences.
8 Steps to a Successful Round the World Adventure
What's sexier than a budget table or a very detailed spreadsheet? An infographic!
Get some destination inspiration. This is what's going to carry you through the hard, hustle times. That beautiful sunset over a beach that you have to yourself; that epic trek through the Andean Highlands. Stay inspired!
Save some coins. Even the dirtbags have got to buy the odd plate of tacos! However, you save up for your trip, keep that inspiration fresh in your mind.
Create your budget. Know the hard limits. Know when it's time to hustle again.
Have a loose itinerary. Remember, less is more! The slower you can go, and the more flexible your itinerary, the cheaper your round the world trip becomes.
Get some dang insurance. Yeah, even you grungy broke backpackers should consider this! No one thinks they're going to die of dengue fever in a Guatemalan hospital until it's too damn late. In which case, good travel insurance saves you a shit tonne of money.
6. Pack up yo' shit! Investing in good gear means that sexy camping spots open up for you and your underwear doesn't have holes in them after 4 weeks. Get that good gear, yo!
7. Stay healthy. Travelling is a liminal space between who you were and who you will become. There's a helluva lot of transformation going on, along with some serious physical stressors. Stay hydrated, eat well, and take care of yourself – including staying fit on the road.
8. Work on the road. Inevitably, you'll get more destination inspiration. And then you'll need to save up some money again so that you can set a budget, make a new itinerary, get more insurance, and pack all over again! Getting a job on the road makes it possible to keep this dream machine going.
The Ultimate Adventure Packing List
Get a load of this in your backpack and you'll be well on your way to getting the perfect packing list. You don't want to be the kid with luggage that's 20kg too heavy, but there's no point skimping on the essentials either!
Duh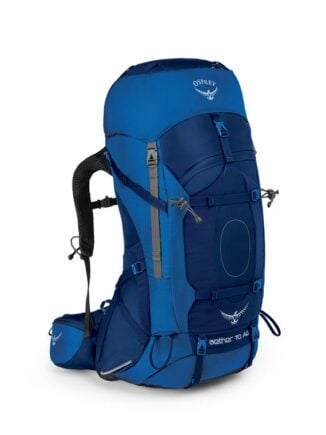 Duh
Osprey Aether 70L Backpack
Ya can't go backpacking anywhere without a blasted backpack! Words cannot describe what a friend the Osprey Aether has been to The Broke Backpacker on the road. It's had a long and illustrious career; Ospreys don't go down easily.
Sleep ANYWHERE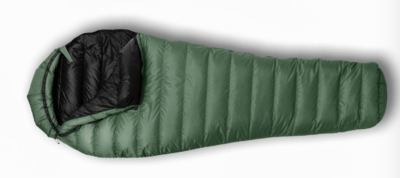 Sleep ANYWHERE
Feathered Friends Swift 20 YF
My philosophy is that with an EPIC sleeping bag, you can sleep anywhere. A tent is a nice bonus, but a real sleek sleeping bag means you can roll out anywhere in a and stay warm in a pinch. And the Feathered Friends Swift bag is about as premium as it gets.
Keeps Your Brews Hot and Bevvies Cold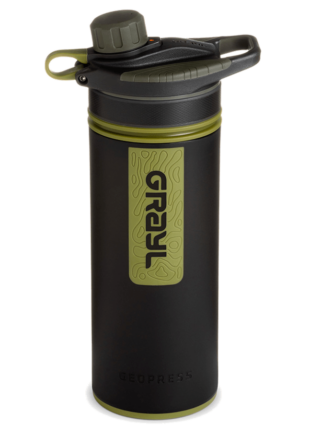 Keeps Your Brews Hot and Bevvies Cold
Grayl Geopress Filtered Bottle
Always travel with a water bottle! They save you money and reduce your plastic footprint on our planet. The Grayl Geopress acts as a purifier AND temperature regulator – so you can enjoy a cold red bull, or a hot coffee, no matter where you are.
So You Can See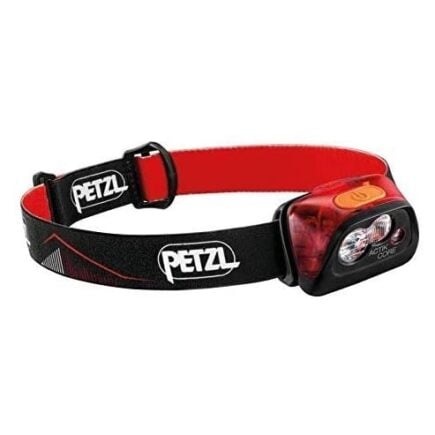 So You Can See
Petzl Actik Core Headlamp
Every traveller should have a head torch! A decent head torch could save your life. When you're camping, hiking, or even if the power just went out, a top-quality headlamp is a MUST. The Petzl Actik Core is an awesome piece of kit because it's USB chargeable—batteries begone!
Never Leave Home Without It!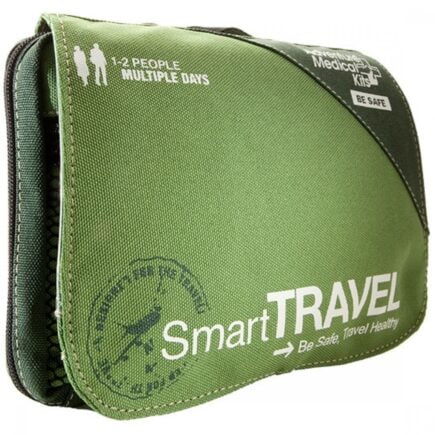 Never Leave Home Without It!
First Aid Kit
Never go off the beaten track (or even on it) without your first aid kit! Cuts, bruises, scrapes, third-degree sunburn: a first aid kit will be able to handle most of these minor situations.
If you spend any time in a tourist hotspot, you'll take no convincing that some tourists are dickkkkkkkkkkks.
I think that ultimately, no matter how cheaply we're travelling, we have a responsibility to travel sustainably. There's no need to throw your garbage out the window just because the country's waterways are already full of garbage. You don't gotta be that guy.
In fact, if you're looking to reduce the amount of plastic you use, you can always go for a filtered water bottle. This way you aren't spending needless money on plastic bottles AND you aren't contributing to the landfill problem. Heaps yeah! The turtles say thankyou, homie!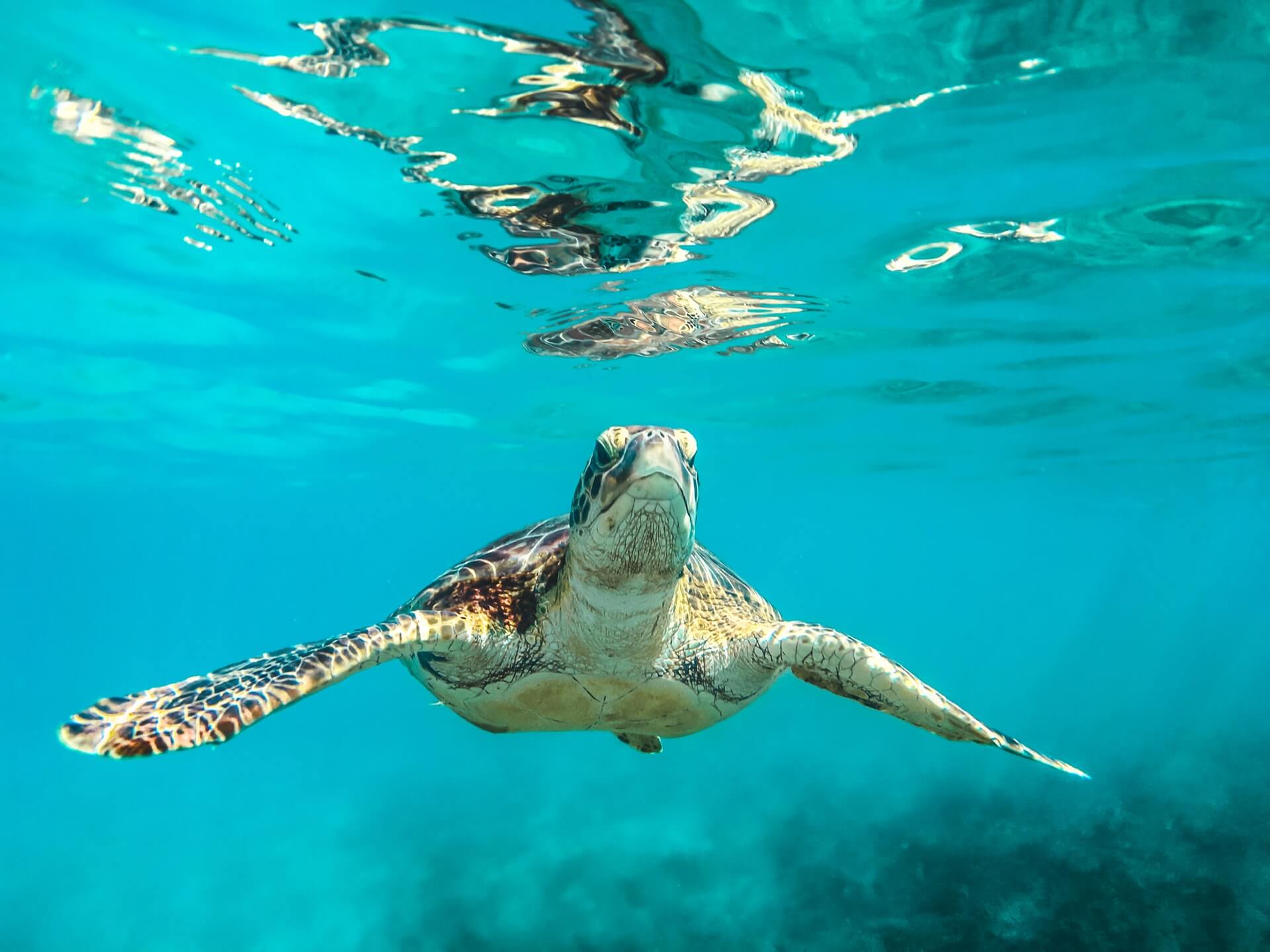 And then there are the little things that stem from a little cultural awareness. Dressing modestly where necessary, not carving your name into sacred temples, using your manners; you know, the stuff that would make your mum proud.
I think that the slower you travel, the more that you can grasp the intricacies of cultural awareness and reduce your environmental footprint – AKA the two core components to travelling sustainably. You will fly less and say please more when you travel slowly and have nowhere you need to be.
Travelling slowly is less stressful for you as well, and I believe, you have a responsibility to yourself and your mental health when you travel too. Because at the end of the day, if you neglect your mental health you're more likely to act like a dick and travel less responsibly.
It's all connected!
Basically, if you can nail responsibility to yourself, to others, and to the environment you're probably doing your bit to make sure travelling remains a net positive force in the world.
I've got your burning questions about the cost of travel for one year answer RIGHT HERE!
Final Thoughts on How Much Does it Cost to Travel the World
So should you do it? Should you quit your job and travel the world for a year? Well I dunno, I'm not your life guru. 😉
But now you know that travelling the world for a year is really rather achievable. You don't have to sacrifice everything for your once in a lifetime round the world trip. It's perfectly feasible to save up and take the trip of a lifetime! A year's worth of travel may only set you back $20,000.
And when you inevitably catch the travel bug, you can find budget hacks and jobs on the road to keep you going. Soon you will realise that you don't need that much money for a year to travel. You can go full grungy dirtbag and hitchhike your way into a new adventure. Orrrrrr, you can take the happy medium and enjoy an exciting RTW adventure for a year.
Through it all, you'll let in the transformative power of travelling.
Because ultimately, travelling opens you up to many new perspectives on the world and really drives home that we have one Earth. We have more in common with each other than we think and we have a responsibility to pull ourselves together to keep this planet in good knick.
Stay golden team, and I'll see you out there on the road!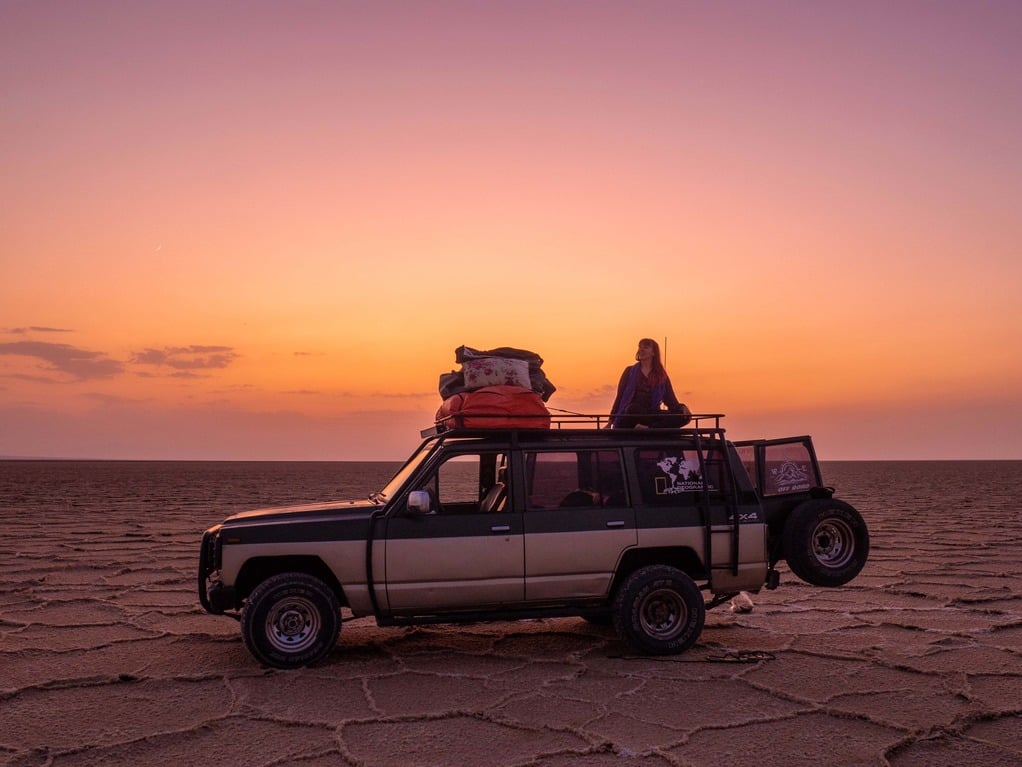 ---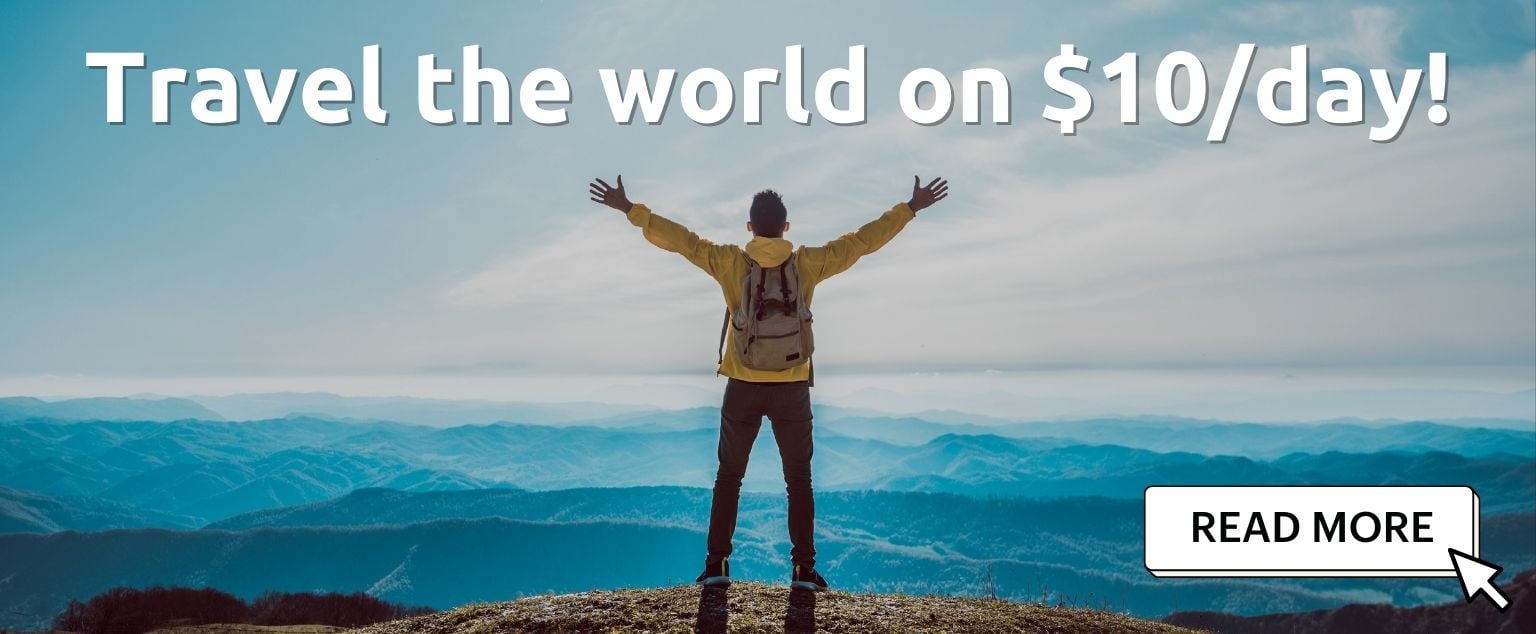 And for transparency's sake, please know that some of the links in our content are affiliate links. That means that if you book your accommodation, buy your gear, or sort your insurance through our link, we earn a small commission (at no extra cost to you). That said, we only link to the gear we trust and never recommend services we don't believe are up to scratch. Again, thank you!