So you've decided to start hiking? Well good for you! This could be the start of a new lifelong passion that will help to keep you healthy, make you some new friends, get you out into the great outdoors and perhaps even take you around the world. Our beginner's guide to hiking is gonna give you everything you need to begin hiking.
Or maybe you're not quite decided yet. Maybe you're just thinking about going hiking but have some questions. Maybe you're not sure whether it's worth it, or maybe you don't know if you're fit enough or if you have the right gear. Or perhaps you want to go hiking, but simply just don't know where to go?
Whatever stage you're at, we've got all the advice, information, inspiration and insider knowledge you need to you get off the couch and into the great outdoors. Oh, and we'll also help you to get back home again for a well earned shower or hot bath.
Our Hiking For Beginners Guide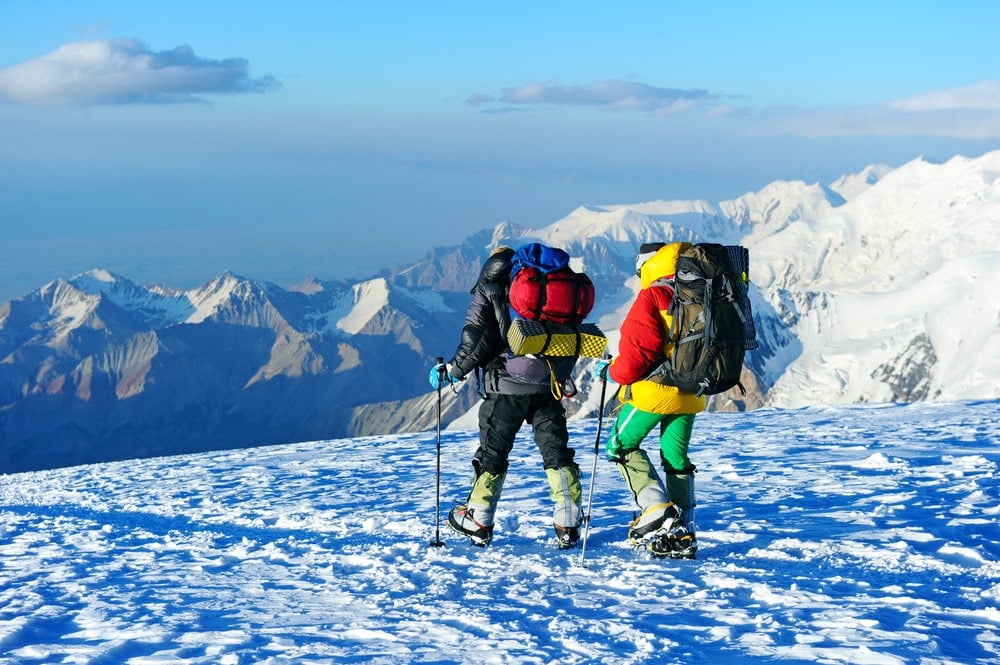 This Hiking For Beginners post is long and comprehensive. In fact it's the best resource of its kind on the internet today. We have done our absolute utmost to lay this post out as logically and helpfully as possible and have broken it down into various sections covering the various questions you may have.
We do recommend you take 20 – 25 minutes to read the whole thing but if you are short on time, are sat on the toilet or simply suffering from the typical, post-modern attention span decline disorder, feel free to skip to the section you feel answers your immediate needs.
The sections we are gonna cover today are;
Benefits of Hiking – Why it is good for your body, your mind, your spirit and your environment.
How To Start Hiking – How to find a hiking a trail, hiking buddies & get out for your first hike.
Hiking Gear Breakdown – What essential hiking equipment you actually need, how to choose it and where to buy it.
Dangers of Hiking – Because like Carl Gustav Jung kinda said, everything needs its darkside.
Before we begin, there is something I want to say. Hiking is for everybody. Whatever your age and whatever your fitness level, there is a hike for you. Whatever hiking gear you do or don't have, there is a hike for it. And wherever you live, I guarantee there is a hike nearby that you can do.
OK, let's go!
Benefits of Hiking/Why Go Hiking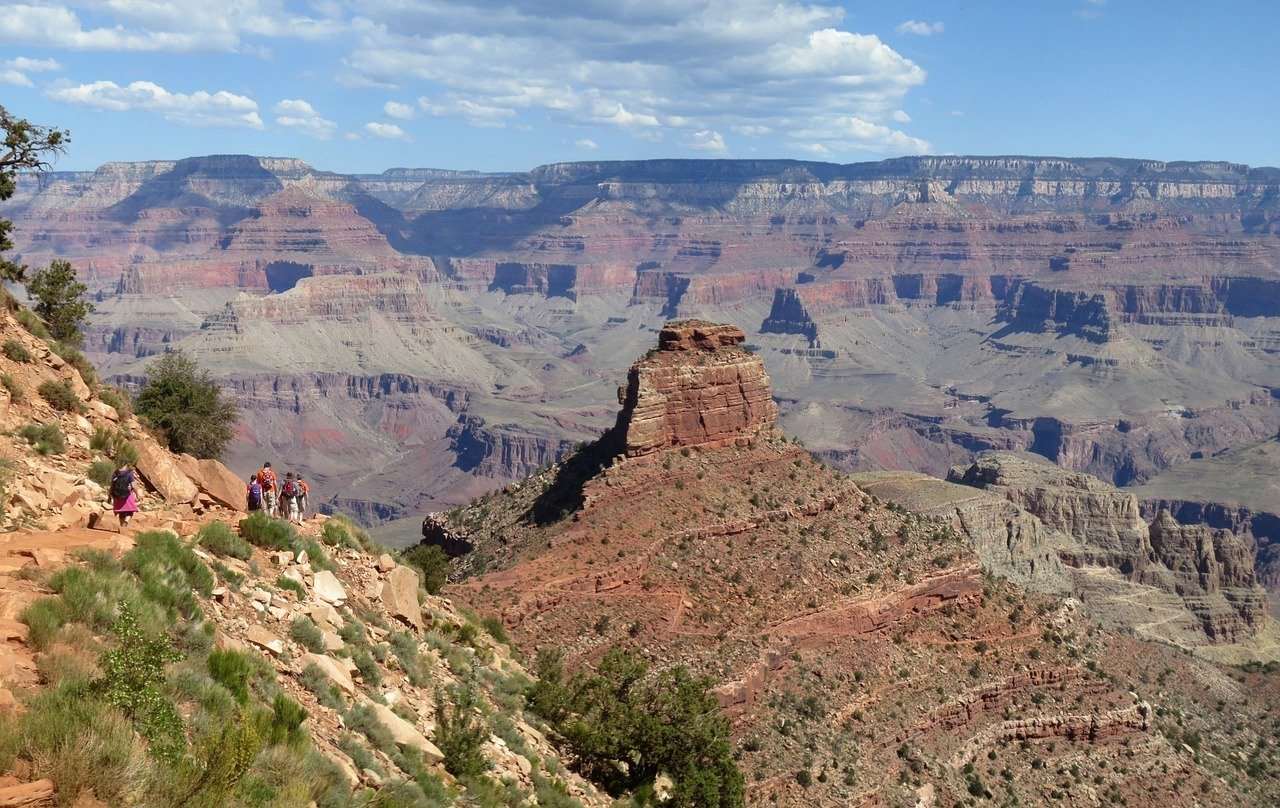 What we now call hiking was once simply referred as "normal day to day life". When human beings first evolved in the Serengeti of Africa, we were largely a nomadic species and would walk miles (or Kilometers) every single day. This is very much the way human beings are supposed to live and doing so keeps us healthy and happy.
This is not merely hippy-dippy sentiment. Doctors, Psychologists and Spiritual Gurus alike will all testify to the deep, lasting and numerous benefits that hiking can have for human participants.
If you have already decided to start hiking and know all about the health benefits, then feel free to skip this section. That said, you may still want to make a note of these so you can convince your friends and co-workers to come hiking with you!
Let's take a closer look;
Health Benefits of Hiking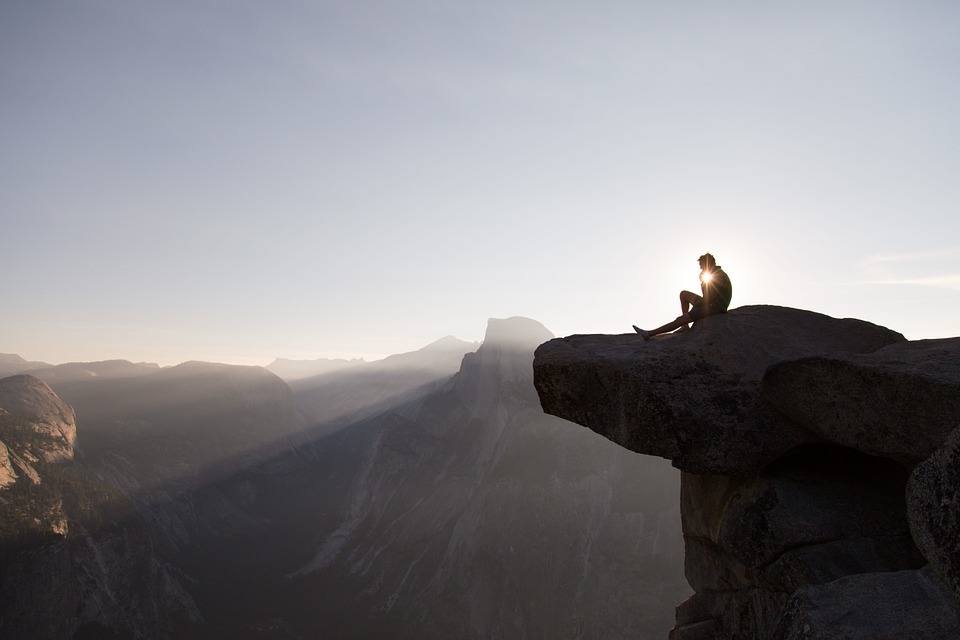 Hiking is simply great exercise. It's good for the heart, good for developing and strengthening muscles, good for your bones, your blood sugar and your cholesterol. It reduces your risk of cancer and heart disease and improves your sleep. Of course, it's also a brilliant way to manage your weight.
Perhaps best of all though, it's also a very safe form of exercise. Unlike running or tennis, hiking doesn't put too much strain on your heart, muscles or joints.
Of course, hiking (like any activity or being alive in general) can also carry a few health risks. These are almost always avoidable by having the right gear and doing the correct preparation. We will talk about these risks and how to mitigate them further in the post.
Mental Benefits of Hiking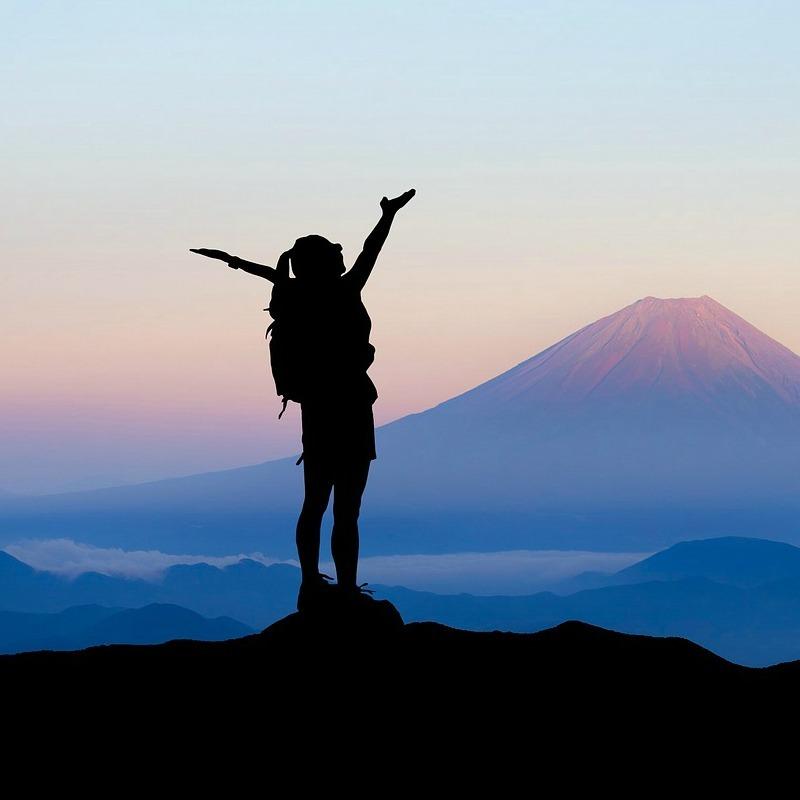 Hiking is a natural mood enhancer as the physical act sends endorphins through your system. It also acts to relieve stress by getting you out of your daily routine and can even act as a form of meditation. The peace and serenity of being in nature is like mainlining 1000 prozac.
It's also really great for creativity as it clears your mind of day to day distractions and lets your subconscious, playful mind run free. Charles Dickens used to walk for hours every night and that's when the idea for his novels came to him. In fact, the idea for this post came to me whilst I was out on a hike (and also from an Ahrefs search).
Social Benefits of Hiking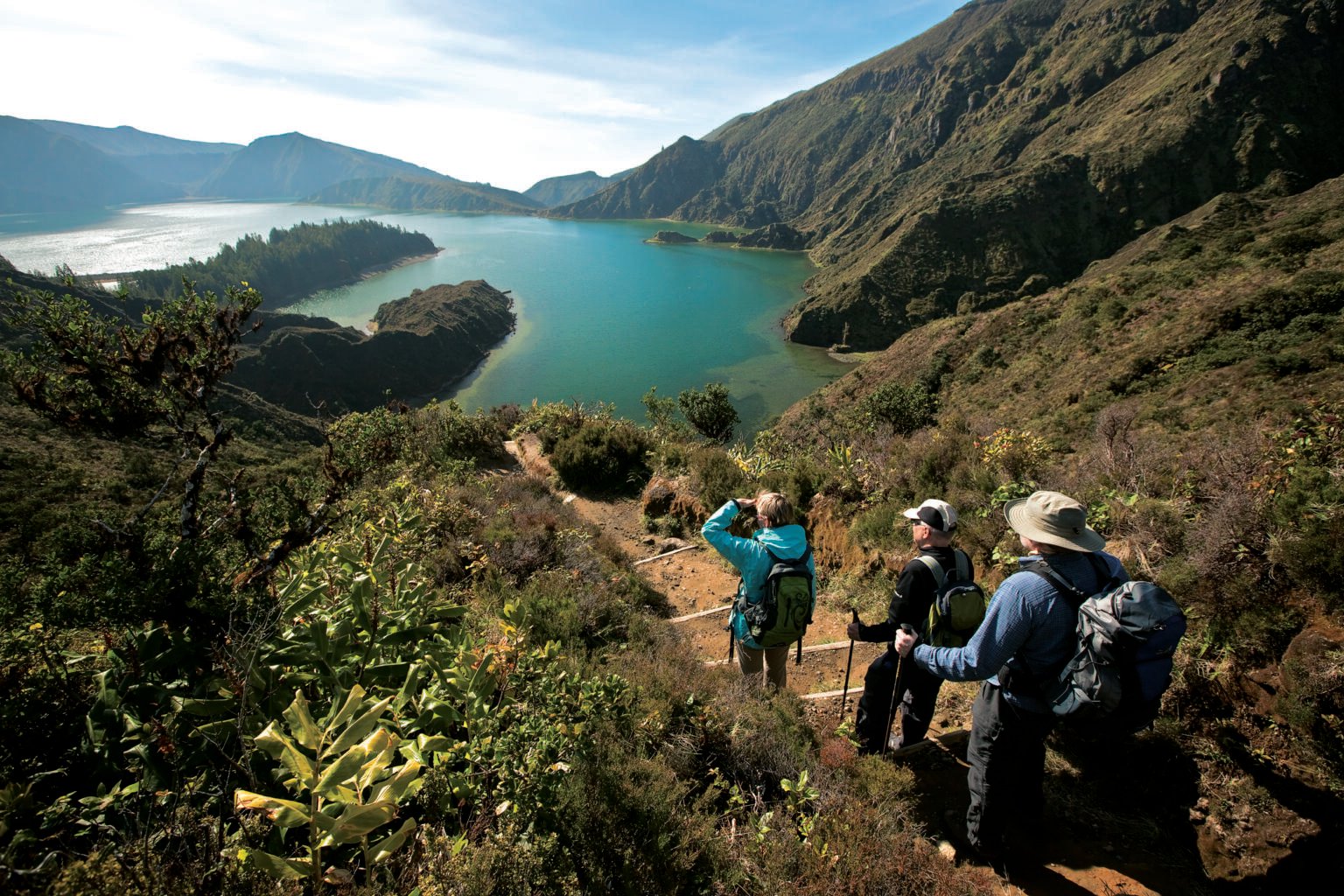 Hiking can be a great social activity. If you go with a friend or a group, you are forced to get to know them deeply as there is nothing much to distract you. If you join a hiking group, then you have 10 new friends!
Perhaps somewhat counter-intuitively, even hiking alone can still reap social benefits. How? Because you clear your head, relieve stress and enhance your mood which makes you a better person to socialise with! And remember, chicks dig hikers man!
Environmental Benefits of Hiking
Once you start hiking, you will truly realise what a marvellous and beautiful world we live in. Your new found appreciation for the great outdoors will make you more environmentally conscious. Within a week you will refuse to ever use Palm Oil again and within a month, you will have spouted matted dreadlocks and joined extinction rebellion.
How To Start Hiking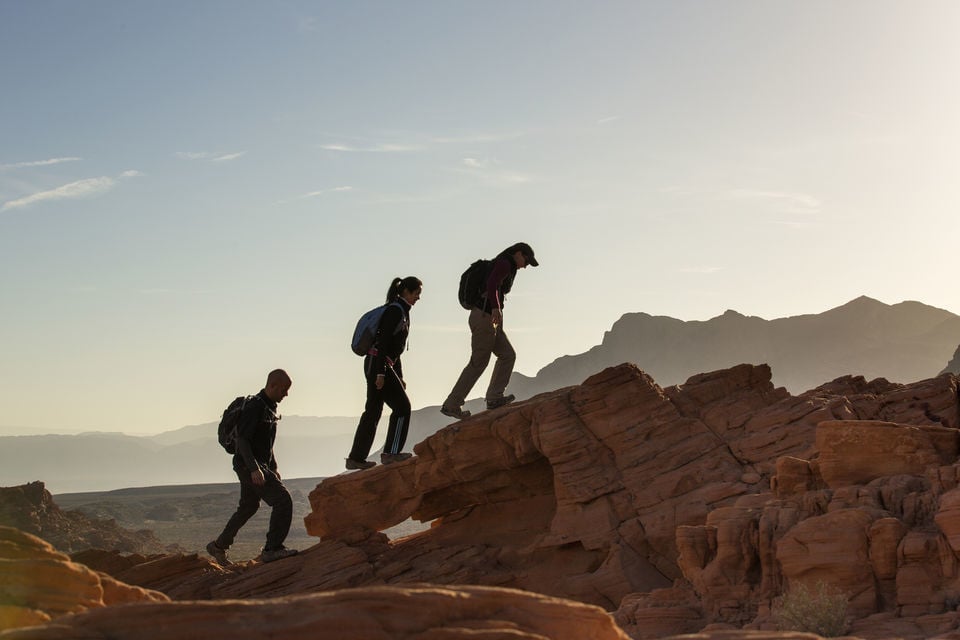 So how to start hiking? Well, in this guide are going to start by choosing a hiking trail. This is because we need to know where we are going to hike in order to help us identify what gear we need to buy and what preparation we need to make. Obviously, a day hike in your home town needs a lot less gear and a lot less preparation than trekking Machu Picchu.
I suggest you start small and local. Even if you live in a big city, there will definitely be at least a hike of a couple of hours duration in the suburbs or in the peripheries. Even mega metropolis' like Hong Kong & Bogota have mountainside hikes right in the midst of the mayhem.
If you have been roped into going hiking by work colleagues as part of some kind of team building or charity thing (a very popular corporate trend in the UK), then this has already been taken care off for you. So skip to preparation.
Choosing A Hiking Trail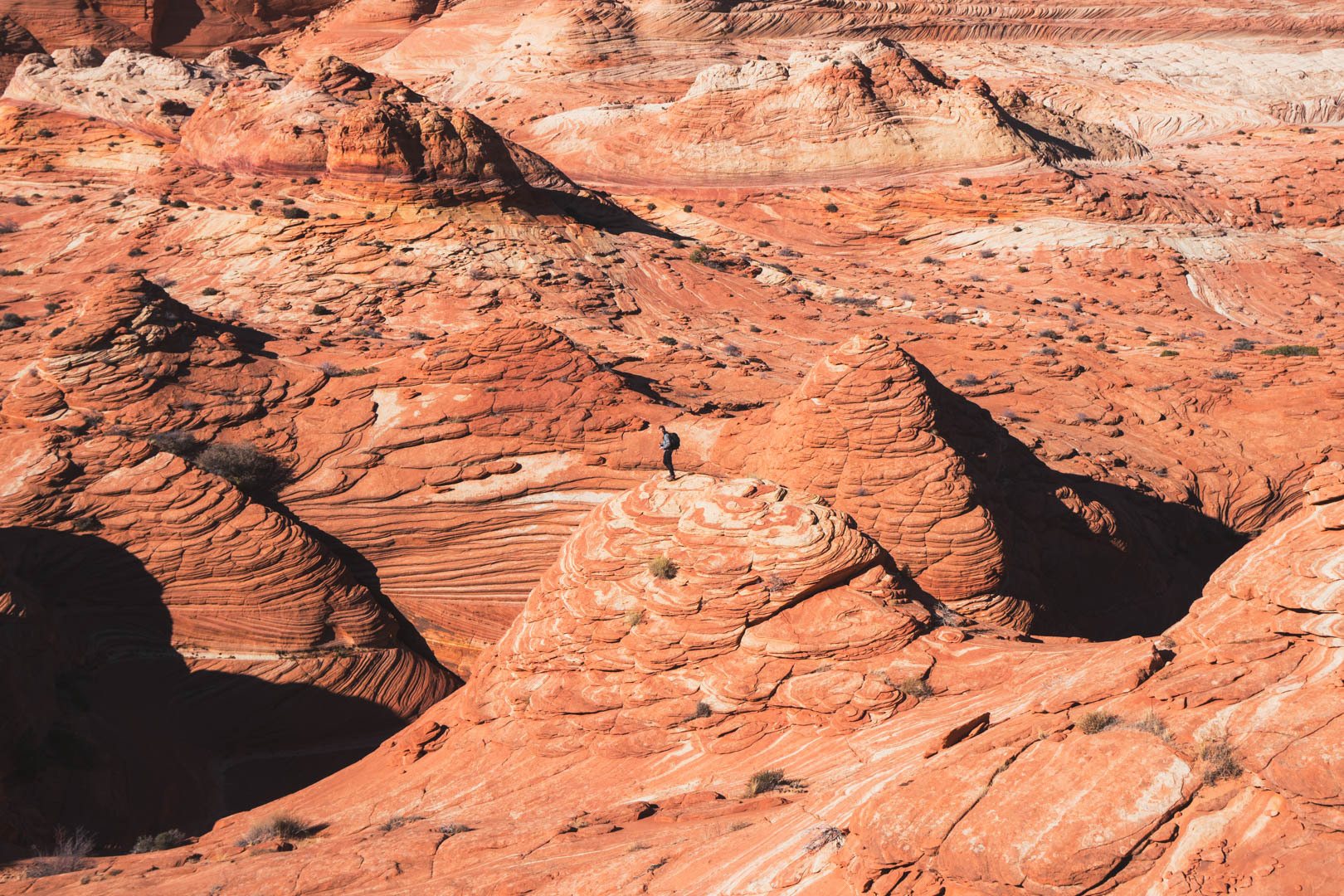 So how do you find a suitable hike to erm, hike?
I would love to be able to display some kind of widget here that showed you local hikes by simply entering your postal/zip code – but sadly that widget doesn't exist.
Therefore, I suggest you start by Google searching "Day hikes near me" or "Short hikes in x" (Note – x is your hometown. It's not a sex club in Berlin and it's not the place where the pirate treasure is buried).
Alternatively, you can pop into your local outdoors shop and ask one of the staff as they are, usually, all mega-outdoor enthusiasts and will know your area intimately. They may even be able to sell you a local hiking map. Other options are asking on Reddit, looking for a Facebook group or joining a local hiking group – in which case, they will probably choose the hiking trail for you. We will touch on hiking groups later in this post.
When asking for advice about suitable trails, be honest about how fit you are. If you haven't exercised in a long time say so. If you have health conditions, so say. On the other hand, if you fancy a real challenge, ask for one.
Personally, I find that almost anybody can complete any non-technical, half day hike – it is simply a matter of how fast they go and long they take to do it. When I did the 10 – 15 day Annapurna circuit in Nepal, I saw bigger guys and older gals. They didn't go as fast as me but they sure as hell got round the circuit – and that was 5000 metres high into the Himalayas.
Your beginner trail should hopefully be; (1) Between 3 – 6 average hours duration. (2) suitable for beginners (ie not too many steep hills (3) in nature (4) accessible by public transport.
How To Find a Hiking Partner (Or Not)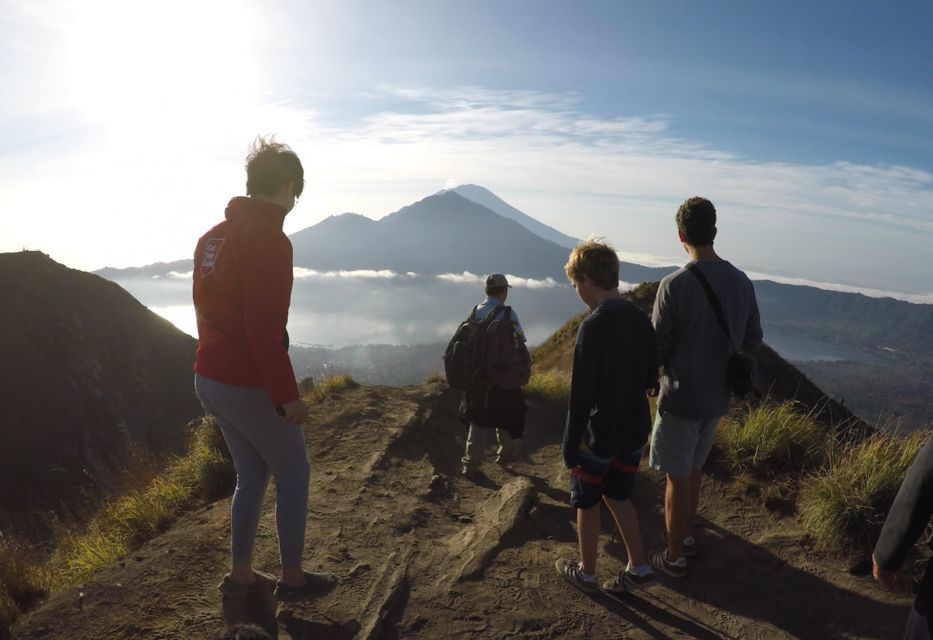 By now you hopefully have your trail in your sights. You may even have a map in your hands. The next question is, should you go hiking alone or should you go hiking with a friend? There are Pro's and Con's for each to be honest.
Sometimes, I love hiking alone as it gives me time, space and peace to reflect, to day-dream and sometimes just to listen to Psytrance through my headphones for hours on end. Sometimes, you have no choice but to go alone as all of your friends are busy or in bed hungover. Going alone is always better than not going at all.
Word though, if you are going hiking alone, be sure to tell somebody where you are going and when you expect to return – they can raise the alarm in the unlikely event you get lost. This is one hiking tip that has saved lives!
On the other hand, hiking with somebody else is great. You wind up in great, deep conversations and really get to know someone. I actually have a saying;
"You never know a man until you've trekked Stoodley Pike with him"
Stoodley Pike is local hiking trail where I'm from. Oh and I invented that saying long before the gender neutral pronoun train came to town, so back off Canadians!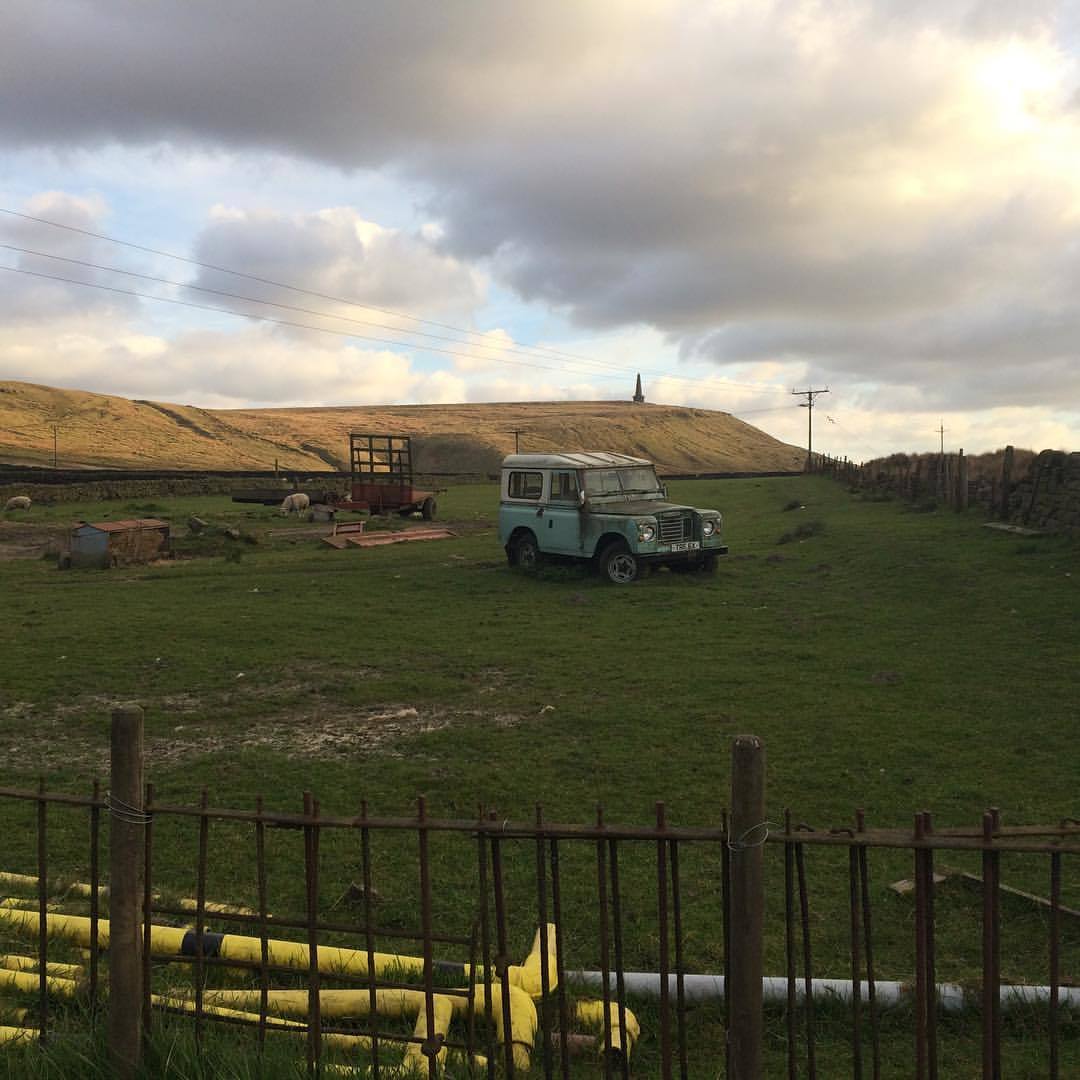 There is also obviously a health and safety benefit to going with someone else. You have each others backs in case anything goes wrong and have less chance of getting lost. They may also have some great hiking tips and tricks and some local insights to share. Crucially, they may know where to catch the bus back to town at the end of the hike!
If you ask enough of your friends, relatives, co-workers or Tinder matches – one of them will eventually say yes; especially if you forward them our list of the health & wellbeing benefits of hiking.
If you're really struggling, then join a local group. To my knowledge, every town and village on earth has several. You may have to pay a small fee but it will be worth it. This is also actually a great way to make a load of new friends although of course, some of them you will like more than others.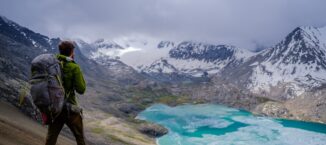 Discover Broke Backpacker Travel Secrets!
Pop your email address in below and we'll send you your copy of the Backpacker Bible for free – learn how to travel on $10 a day!
Choosing a Day To Go Hiking
You may not have much flexibility on when you do the hike or you might. It will largely depend on work and familial commitments and when your trekking buddies can do it. However, be sure to choose a day that is not too far in the future as otherwise you may end up putting it off and cancelling. On the other hand, make sure to give yourself enough time to go shopping in case you need to. As a rule of thumb, 2 -3 weeks is pretty good.
Be all means, take a look at the long range weather forecast but note that this can change.
Planning How To Get There and Get Back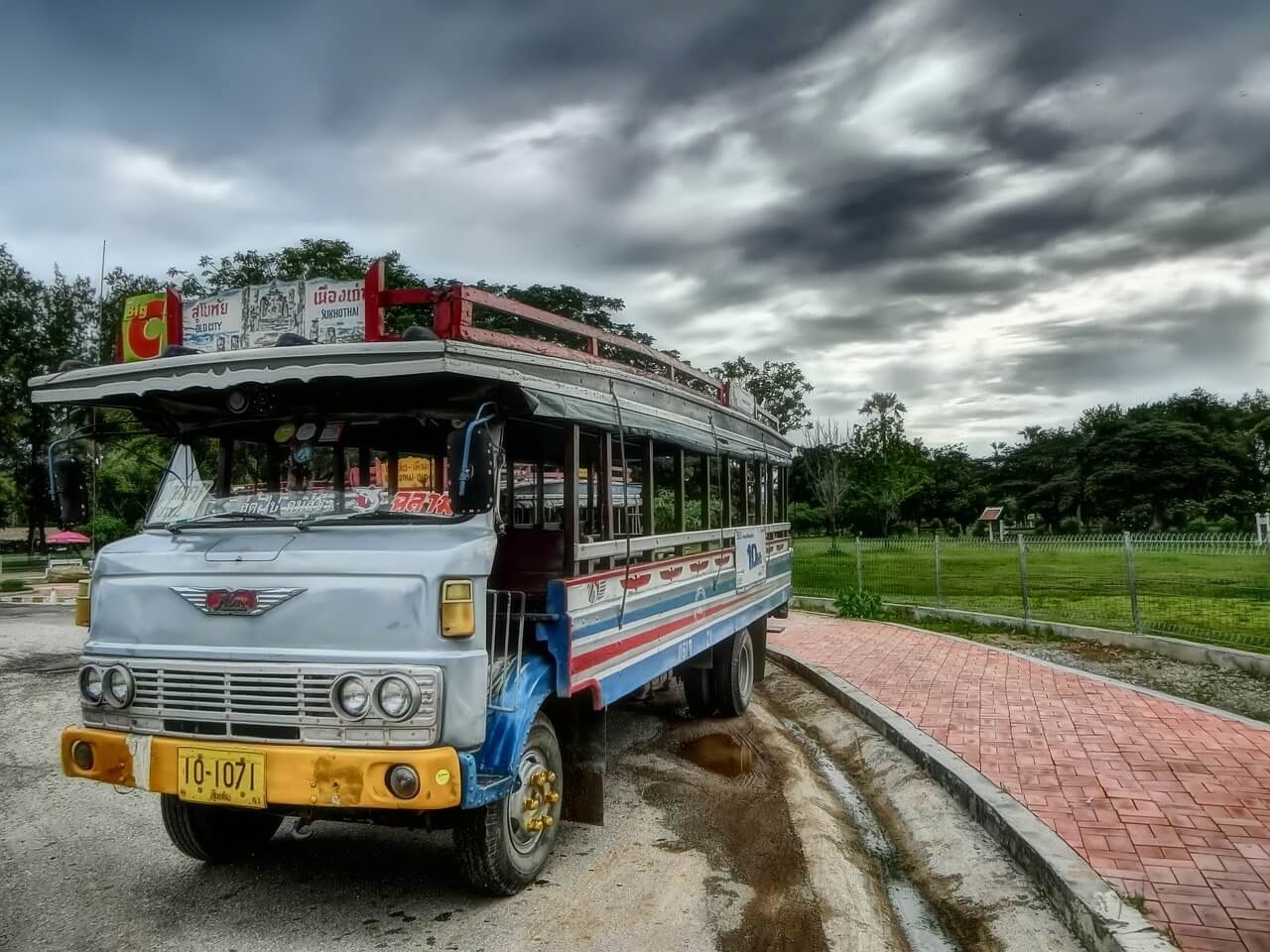 So where does your hike actually start? If it starts on your front doorstep, great, but it probably doesn't. You therefore need to identify where it starts, where it ends, how you are gonna get there and how you're going to get back.
If it starts and ends in the same place (like a loop) then you can drive there. However, a lot of hikes have a distinct start and end point and so this isn't an option as you will end-miles from where you parked. You can always simply just park your car, walk for a while and then go back on yourself, but this usually isn't much fun in my opinion.
You should therefore check public transport options. Google, your local bus station, or the helpful guys we met in the Outdoors shop earlier, will be able to help here.
Note that even if your hike starts and ends in the middle of nowhere, there is still probably at least one bus an hour that passes by. The drivers of the Halifax – Rochdale express are well used to people ringing the well and asking to be dropped off next to the reservoir in the middle of the wilderness as it's an established starting point for a hike.
Likewise, the busses that pass through the Negev Desert in Israel will stop and pick you up if you wave, even though there are no bus stops.
If there isn't a bus, then consider using a taxi. It can be expensive, but if you have a buddy or a group you can split the costs. Also, bear in mind that the hike itself is free so maybe spending $10 on a cab isn't a bad investment for wellbeing and leisure?
In terms of getting back to civilization at the end, your hike may end in a town or village, near a bus route or near a road where you can hitchhike.
I will admit, I have done quite a few hikes in my time without knowing how I will get back. It has always worked out fine so far, but I do not want you to take any chances. So please take the time to plan your way home.
Essential Hiking Gear For Beginners
Like with any new hobby, you will probably need to buy something before you can start hiking. Also like with any new hobby, how much stuff you need and how much you spend on it depends very much on you.
If you are wondering what to wear hiking or what the hiking essentials for beginners are, then this section is for you.
1. Hiking Boots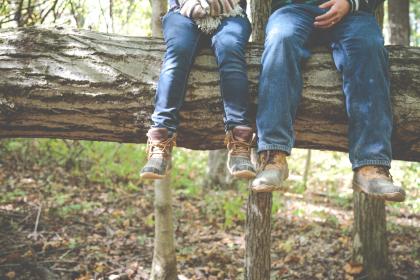 Do you need actual hiking boots in order to go hiking? It's a simple enough question that doesn't really have that simple an answer as I will explain…
Strictly speaking, no you don't always need hiking boots to go hiking. Personally, I have done day hikes near my hometown in beat up Converse All Stars. I also hiked the entire Annapurna circuit in Nepal in sports shoes. However, just because I have done something myself, doesn't mean I would ever recommend that somebody else do it…but "Don't Try This At Home with Freeborn Aiden" is a whole other post for another day.
Therefore…
As a minimum, I do not recommend hiking in anything less than good quality sport shoes (trainers or gym shoes). Furthermore, sports shoes are only ever OK for hiking in very specific circumstances. These are;
Short distances of less than 10km
Dry weather conditions
Easy going terrain (like well maintained footpaths or maintained grasslands)
If you are going for a long hike, if it may be wet or muddy, or if you are going 'off road", then you absolutely should invest in some good hiking boots. And if they're not waterproof, you should also pack a couple of gaiters!
As we already identified a trail earlier, you should have some idea of the distance and what the terrain is like. If you are going into the woods where they may be branches to trip on, buy hiking boots. If your hiking trail entails a craggy hillside with rocks, buy hiking boots.
The weather, will depend on where you live and the time of year you plan to go. We cannot predict the weather on an individual day so as a rule of thumb, prepare for the worst the season can throw at you.
You can spend as much or as little as you want on hiking boots but remember the adage, "buy cheap, buy twice". I also have a little adage of my very own;
"No great deed has ever been committed by anybody wearing bad shoes".
(For the benefits of our Canadian readers this one is gender neutral).
Hiking Boots absolutely NEED to be broken in before you wear them. They are designed and sold to mould with your feet. This means that "off the shelf" boots will feel a bit tight in places. Wearing them straight out on a hike is therefore not a good idea and you will be punished with blisters and possibly worse.
Therefore make sure you buy your boots at least a week or two before your hike so you can wear them in.
Wearing them in is easy. You simply put on some thick socks and wear them around your house for 30 minutes, and then an hour and so on. You then wear them whilst doing the housework (or whilst watching your servant do it) and then you walk to the local shop in them. Within a week or two, they will be ready and will feel so good you will never wanna take them off.
2. Hiking Jacket
You probably already own at least one jacket. However, that vintage leather jacket or faux-fur coat that looks great on you down the pub, is not the right gear to go hiking in. Hiking jackets are ergonomically designed to be water & wind-proof and also breathable. They usually also come with decent rain hoods and plenty of accessible pockets for keeping your bits and pieces in.
I absolutely, wholeheartedly recommend getting a good hiking jacket.
ortant. Some are made for colder conditions and are thicker and lined. If you wear a winter jacket in the summer, you will be drenched in sweat in no time and even risk dehydration. On the other hand, summer hiking jackets are lighter, place more emphasis on breathability and cannot withstand brutal winds or cold mountaintops.
Personally I own several hiking jackets for each season. But to start, choose the one which suits the time of year you are going hiking and your local conditions. If you get seriously into this whole hiking thing then you can buy another one for another season later.
You can spend as much or as little as you want on this but remember the adage, "Buy cheap, buy twice".
Style-tip – Whilst hikers usually (correctly) adhere to the mantra of "comfort over appearance", outdoor jackets can also look very cool. For example, North Face and Berghaus were regularly rocked by the Britpop band of the 90's and are very en vogue in the rave scene right now. So if you choose something that looks debonair, you also get some added street cred!
If you have some money to invest on this then check out the Arc'teryx Beta AR – a great product by an f**ing great brand! Alternatively, check online to see what takes your fancy using the online shopping site of an inclusive clothing brand.
3. Hiking Backpack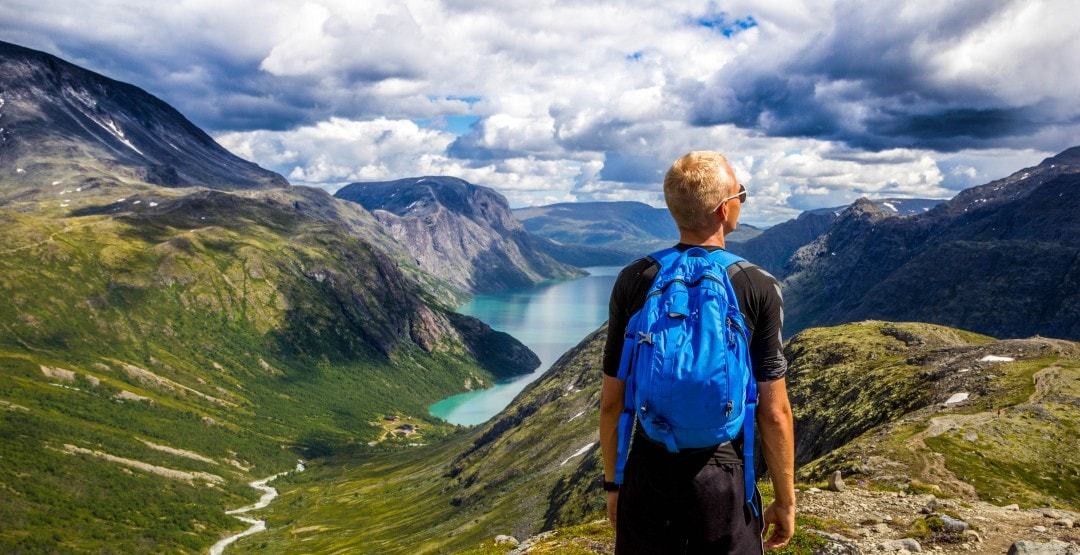 Never hike without a backpack. Even for short-hikes, you will still need to pack some stuff and a backpack is the most practical & comfortable way to carry it. Do not dream of bringing a satchel, side-bag or a hand-pack. My friend actually did this last year and carrying all the weight on one side of his body, ruined the hike for him and therefore for me!
In terms of size, it should be between 20 – 30 litre; think school backpack size.
That said, you do not necessarily need a proper, outdoors hiking backpack. Any old backpack can do for now. The only caveat I would put on that is that it should be waterproof unless you know it is going to be a dry day. Also note that hiking backpacks have adjustable straps and hip-belts which regular backpacks don't making them a lot more comfortable.
At some stage though, you will definitely need to get an outdoor backpack. I own an Osprey Quasar 30 day-pack. It is waterproof, washable, breathable, has waist support, adjustable straps and lots of handy pockets. All of these features make it great for hiking.
I also use it for day to day living such as going to the gym, food shopping and walking around cities. It is a great piece of accessory. I have used it most days for 3 years and it was well worth the $100 I invested in it.
Another great Osprey bag is the Daylite which The Broke Backpacker team voted their favourite daypack in the world today!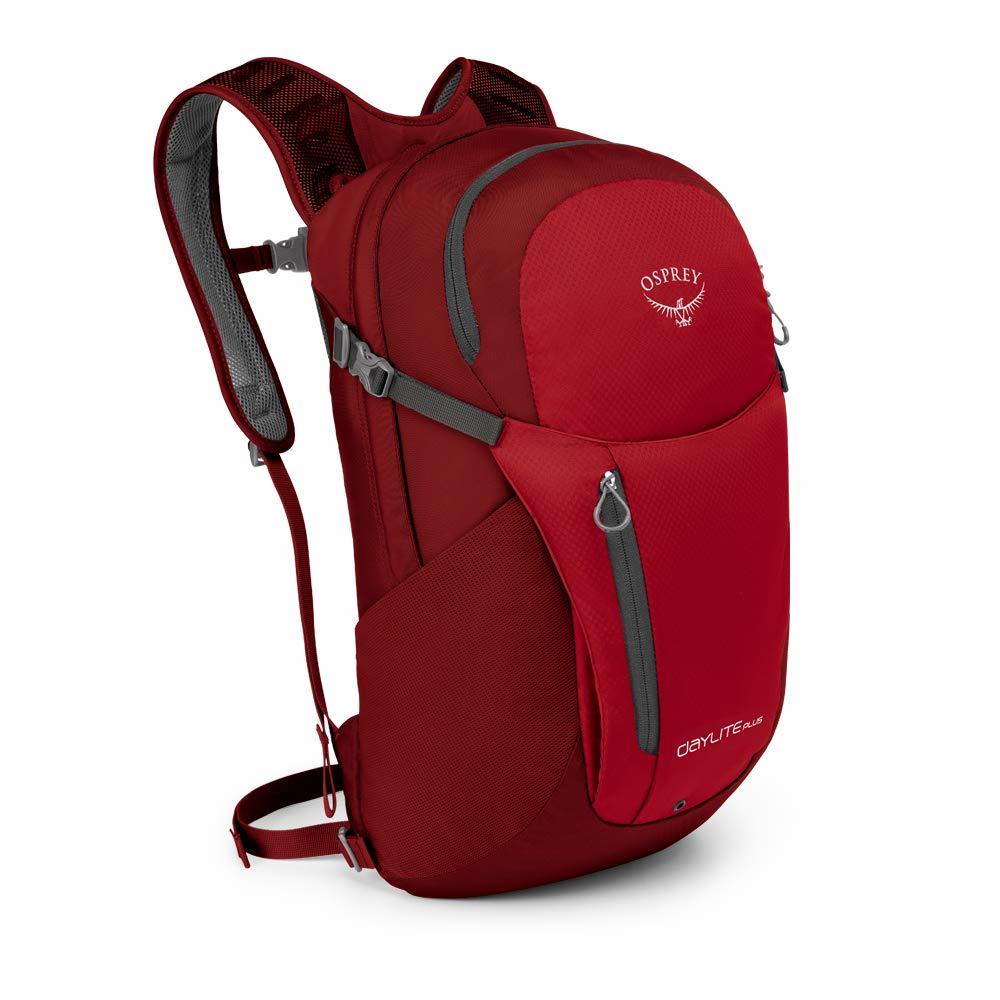 Grab your copy of the Backpacker Bible for Free!
Learn how to travel the world for less than $10 per day with the Backpacker Bible!
This book is the culmination of over 10 years of travel and living on a shoestring budget. It's full of valuable insider hacks that will help you unlock your full potential as a traveller.
It's also FREE at the moment! All you need to do is click the button below, provide the necessary information, and you'll be emailed the ebook.
I want it!
Other Hiking Gear For Beginners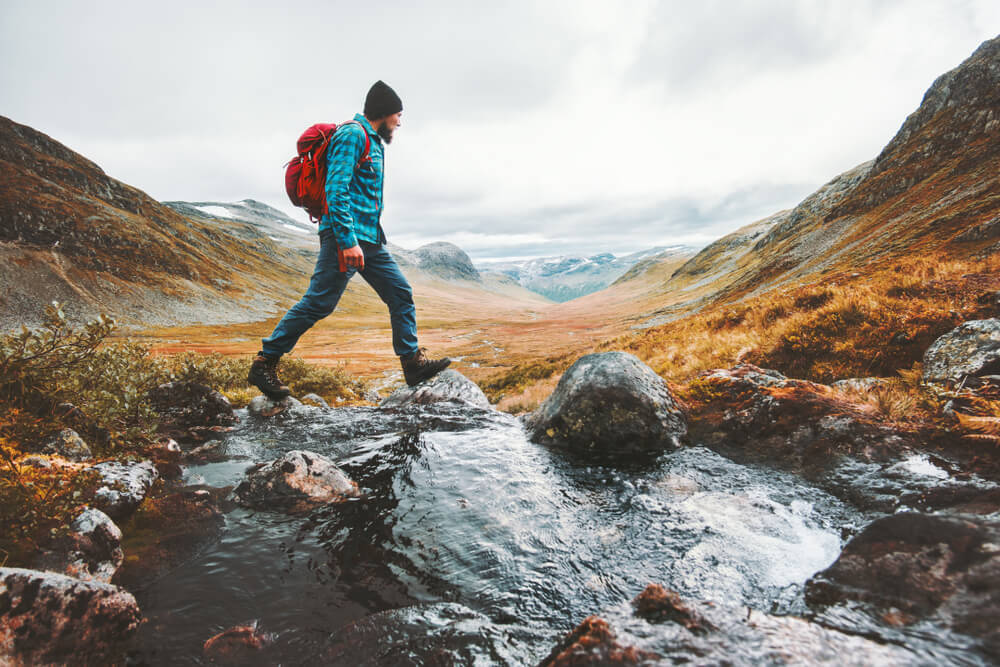 The above is all the essential hiking gear you need. Now, there is loads of other hiking gear out there but for beginners at least, I would say a lot of it is optional. I suggest you read through my list of hiking gear to decide if you need any of it or not.
Note – I am not saying this is all you need to go hiking. But the other stuff you need, you will probably already have anyway.
1. Trekking Pants
Trekking pants are designed for hiking. They are comfortable, breathable, waterproof and adjustable so you can fasten them in place. Some even zip-off into shorts which is great for when the sun comes out. They are not however, essential unless you are going on a big hike or a multi day hike. Other regular day to day pants may do. I have hiked in my Levi jeans (autumn/winter) and denim shorts (Spring/summer).
That said, they are very comfortable and if you have the money, I recommend you to get some.
2. Trekking T-Shirts
Like with the pants, these are breathable and so reduce sweating. They are definitely not essential for beginner, day hikes but note that wearing your tight-fitting, cotton MC5 T-shirt is defo not a good idea.
If you have an oversized baggy T-shirt or a soccer shirt, then that will do.
3. Water Bottle
Water bottles are definitely not essential because you can simply buy a couple of plastic water bottles from the store before you go. However, proper, reusable water bottles are environmentally friendly and so I do recommend buying one. They come in very useful in all kinds of regular day to day scenarios too – I use mine at the gym and when I pop to town to buy cheese & tobacco.
If you decide not to buy a water bottle and simply buy a few plastic ones in the store before you go, remember to bring them back with you and recycle them. Do not leave them, or anything, out on the trail. We recommend you consider the Grayl Geopress – made by hikers for hikers!
4. Hiking Socks
Hiking Socks are regular socks that are designed to be breathable. Hiking is sweaty work and you can guarantee your feet will stink at the end of it if you are not careful. Hiking socks reduce that a good bit. Others are designed to be extra warm, and quick to dry in case you get wet.
These are very useful to have on long hikes and essential on multi-day hikes but for you beginners, any good quality socks will do for now.
5. Trekking Poles
Trekking poles work by helping spread your body weight over the ground. They also come in useful for fighting off bears. Trekking poles are great for rugged mountain terrain and also come in really handy for multi-day hikes and when you are carrying a heavy load.
As for beginners though, I would only buy these if you are (1) advancing in years or (2) not in the best physical shape. Be honest with yourself here – if you think they will help you enjoy your hike, go for it. We wrote a handy guide to the best trekking poles on the market which will help you choose the ideal ones for you.
6. Head Gear
Some head gear may be useful. If it's going to be cold, a hat will keep your ears nice and warm. Any old wool hat will do for now. If it's going to be very sunny, then you can consider a cap or a bog/bandana to protect you from the sun.
7. Compass
Do you need a compass to go hiking? Well maybe but maybe not. It largely depends on where you are going. If you're headed into the wilderness where you can get lost, then sure!
However, if you are following some kind of marked trail and hugging the cities edge, then probably not. Note that there are also Compass Smart-phone apps but if you use one, make sure you get one which doesn't need data to work. Also make sure your phone is charged.
If you do get a compass, make sure you learn how to use it – otherwise it's useless.
Packing For A Hike/ What To Pack For A Hike
I already told you that a backpack was absolutely essential. Now we will see why. The key to packing for a hike is that less is more. The more stuff you bring, the more you carry and every extra pound (KG) of weight counts when you are going a distance. Striking the balance between bringing enough stuff without over packing, is an art that takes refinement.
Beginners Guide To What You Should Pack For A Hike
Water – You absolutely need water. I cannot tell you how much you need as it depends on the hike, the conditions and you. If you can, try to find out if there is anywhere you can fill up on water during the hike. That way, you won't need to carry as much.
Phone – You most probably always have your phone with you all the time anyway. But they are really useful on hikes as you can use them to take pictures, check Map apps, listen to music and of course, call for help if your break your ankle. Charge it before you leave and make sure you have data, and minutes.
USB Charger – I strongly recommend a USB Charger in case your phone or camera dies. Get a small, light one and make sure to charge it before you leave.
Plasters –> Plasters are great for any blisters you get. They occasionally come in useful for dressing any wounds or scratches you get from trips or catching on jagged rocks. You can also trade them in exchange for protection if you end up in jail – or no wait, that's cigarettes.
Spare socks – Spare socks always come in handy. If you step in a bog and get wet feet, then having a change of socks is a life saver. On the other hand, if your hike finishes in a nice bar or pub, then you will feel better drinking in fresh socks rather than sweated ones – trust me on that.
Food – If you're gonna hike for a full day, bring a sandwich, fruit and snack. For a half day, maybe a chocolate or cereal bar or three. It all depends on you.
Knife – I recommended a Swiss Army Knife. And a real one rather than cheap version. Great for cutting plasters, opening bottles and fighting bears.
Map – You don't always need a map but if you are going a bit off trail, into the wilderness or simply don't know the area, then grab one and learn how to read it before you go. A Map App like Maps.Me may also do the trick but make sure if works offline and that you have battery.
Camera – The outdoors is beautiful and so you may well wish to take some pictures. Whether you use your phone or bring a proper camera is down to your style of photography and how much you weight you wish to carry
Lip Balm – The elements (hot and cold) can really dry and chap lips. A pot of vaseline or a lip balm stick is therefore a great ace to have up your sleeve/in your bags front pocket.
Sunscreen – Summer only but essential. Easy to forget but please don't. I learned the hard way about this one.
Jacket – Always bring a jacket – you know, the one you bought earlier? If it's too hot to wear it, throw it in your bag in case it gets cold or rains later.
Sun-glasses – Any will do. They don't need to be hiking, outdoors glasses but they will be a Godsend when the midday sun comes up.
Bug Spray – Even in the UK, I need this during the summer to keep the midges away.
Headphones – For me, hiking with music is one of life's great pleasures second only to fresh baked bread, drugs and dancing girls.
Deodorant – I pack this and then spray it before I get back to civilisation. I mean, you don't want to stink the bus out on your way back to town do you?
Beer – Sometimes, I love to climb a hill, open a beer and take in the view. The beer may not always be cold by the time we get there but it's still satisfying. Don't over do it though because alcohol goes straight to your head after doing exercise. Don't drunk hike!
Hat – Packing a warm hat or sun cap is not a bad shout.
Wet Wipes – At the end of the hike you will feel grimey as hell. You can either wait until you get home and have a shower or you can give yourself a quick wipe-down.
Dangers of Hiking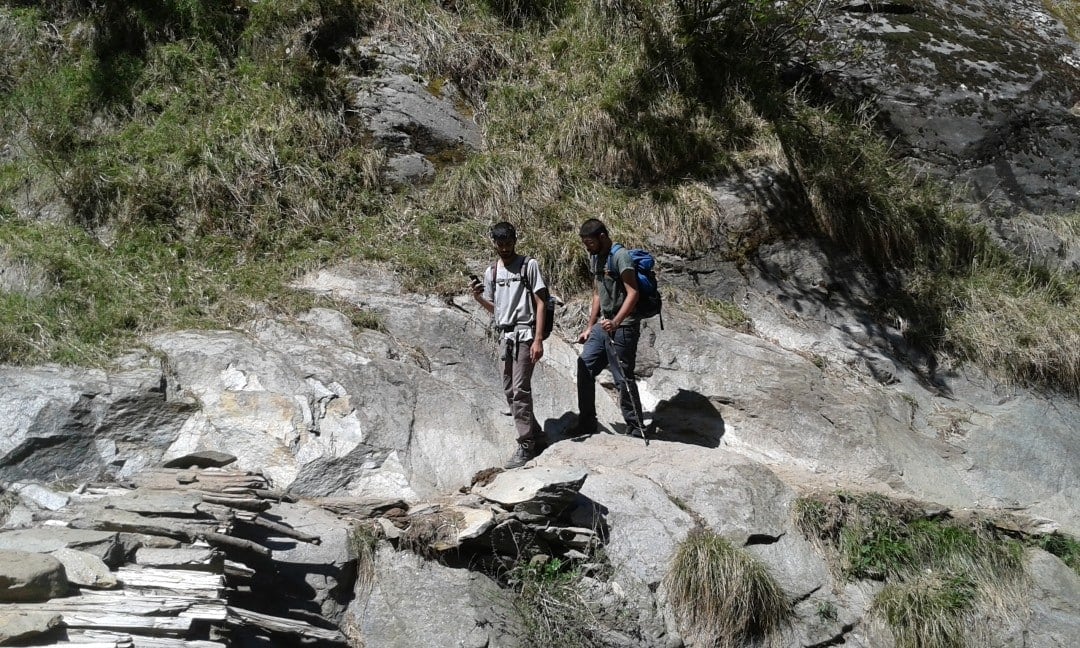 Hiking is definitely amongst the less dangerous physical activities out there but there are still some to be aware of. If you are a beginner going for a hike, then you probably don't need to worry about Nepalese rock falls or Colombian guerrillas, but some precautions won't go amiss.
Trips & Falls – The biggest risk hikers face is tripping or falling. This can result in sprained ankles and occasionally death. You can reduce your risk of trips and falling by looking where you are going (easier said than done, believe me). If you do fall, you can reduce your risk of a sprained ankle by wearing hiking boots with ankle support.
Dehydration – Hiking is sweaty work especially on hot days. Drink lots of water before you go and bring lots with you. Water is kind of heavy to carry but it is possibly the single biggest hiking essential so please bring enough.
Getting Lost – Getting lost whilst out on a hike can be moderately annoying or potentially fatal if you run out of water or conditions are harsh. Presuming you have carefully chosen a suitable beginner hike, then getting lost is unlikely. It is usually something that happens on more ambitious expeditions into the wilderness. That said, make sure you have some kind of map, plenty of water and make sure somebody knows where you are going and when you expect to be back.
Cold – If you're headed out in winter, wrap up and bring some extra layers. If you get hit by a snowstorm or even a cold snap, hyperthermia can set in fast. Checking the weather forecast before you go is a good idea and it may be worth postponing the hike if any extreme weather fronts are moving in.
Wild Animals – I live in the UK so there isn't much to worry about except for angry sheep. However, that is certainly not the case everywhere. I urge you to check local advice for animal dangers near you. If you are in the US, rattlesnakes are a thing so try to watch where you put your feet.
Ticks – Hiking trails around the world tend to be littered with ticks which is annoying. Wearing long pants reduces the risk of them jumping onto you and an old wives remedy that actually works, is to put tea-tree oil in your clothes. Check yourself for them regularly. If you see that one has bitten you, remove it by twisting it counter clockwise & steadily pulling using the tweezers on your Swiss Army knife.
Summary of Hiking For Beginners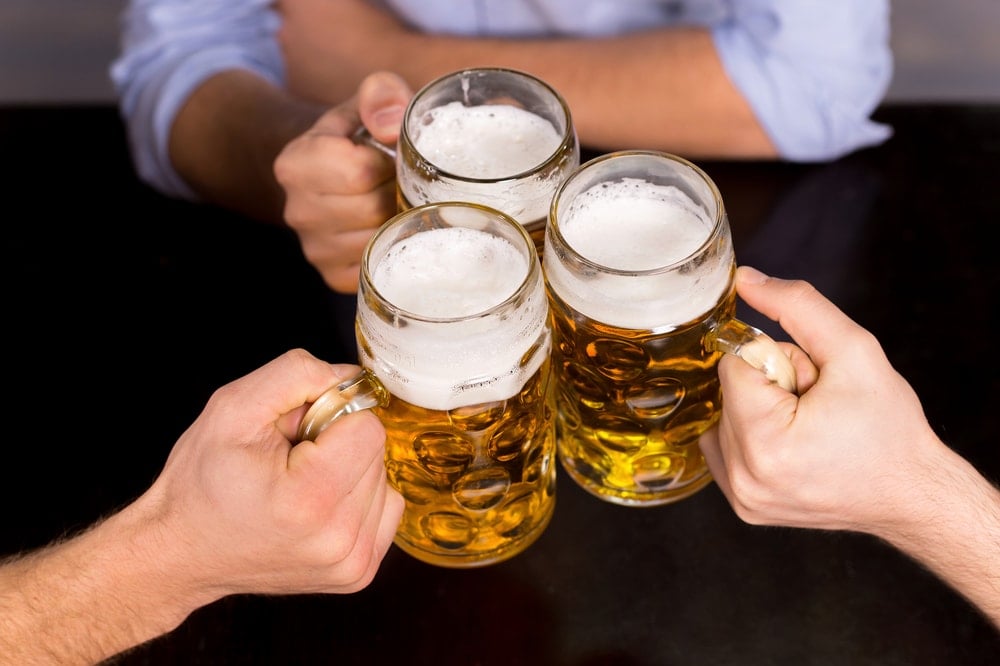 Well I really hope that you found our beginner's guide to hiking helpful and informative. It was honestly a real pleasure for me to write mostly because I am excited about helping you guys get out of the house and onto the hiking trails!
I'd love to hear from you! Is there anything I missed? Got any hiking tips of your very own that you want to share? Or else, you can simply tell me how your first hike was.
Tips For Beginning Hikers
Remember these hiking tips for beginners. They are the golden rules to ensure you have an awesome time and stay safe.
Start small, start safe and start local.
Choose the right footwear.
Dress and pack for weather.
Bring enough water.
Ensure somebody knows where you are going.
Respect nature.
---
Find out how YOU can support the site.
We work hard to put out the best backpacker resources on the web for free! It's all about helping out our tribe of awesome backpacker readers (that's you!). Please visit the link to find out how you can help keep the site going 🙂
For the sake of transparency, some of the links in our content are affiliate links. This means that if you book your accommodation, buy a piece of gear, or sort your insurance through our link, we earn a small commission at no extra cost to you. We only link to stuff that members of the Broke Backpacker team has actually used and never endorse products or services that are not up to scratch. Thanks for your support!