Welcome to my Keen Targhee ii Review!
As I make my way through the morning mist of a Pacific Northwest Forest, my feet move over slick gnarled tree roots and moss-covered rocks flecked in mud splatter. It is lightly snowing and the trail is sopping wet from days of winter storms. Today, I am testing out a brand new pair of Keen Targhee ii Waterproof Mid hiking boots to see how they hold up to semi-winter trekking conditions in Oregon.
Keen Footwear hardly needs an introduction. This company has been making quality footwear for outdoor enthusiasts for nearly two decades. The Keen Targhee ii is their flagship hiking boot that helped establish Keen as a major player in the outdoor gear space. I have spent countless hours and thousands of miles hiking in some of the world's gnarliest mountains, and I know what my feet like and what they don't.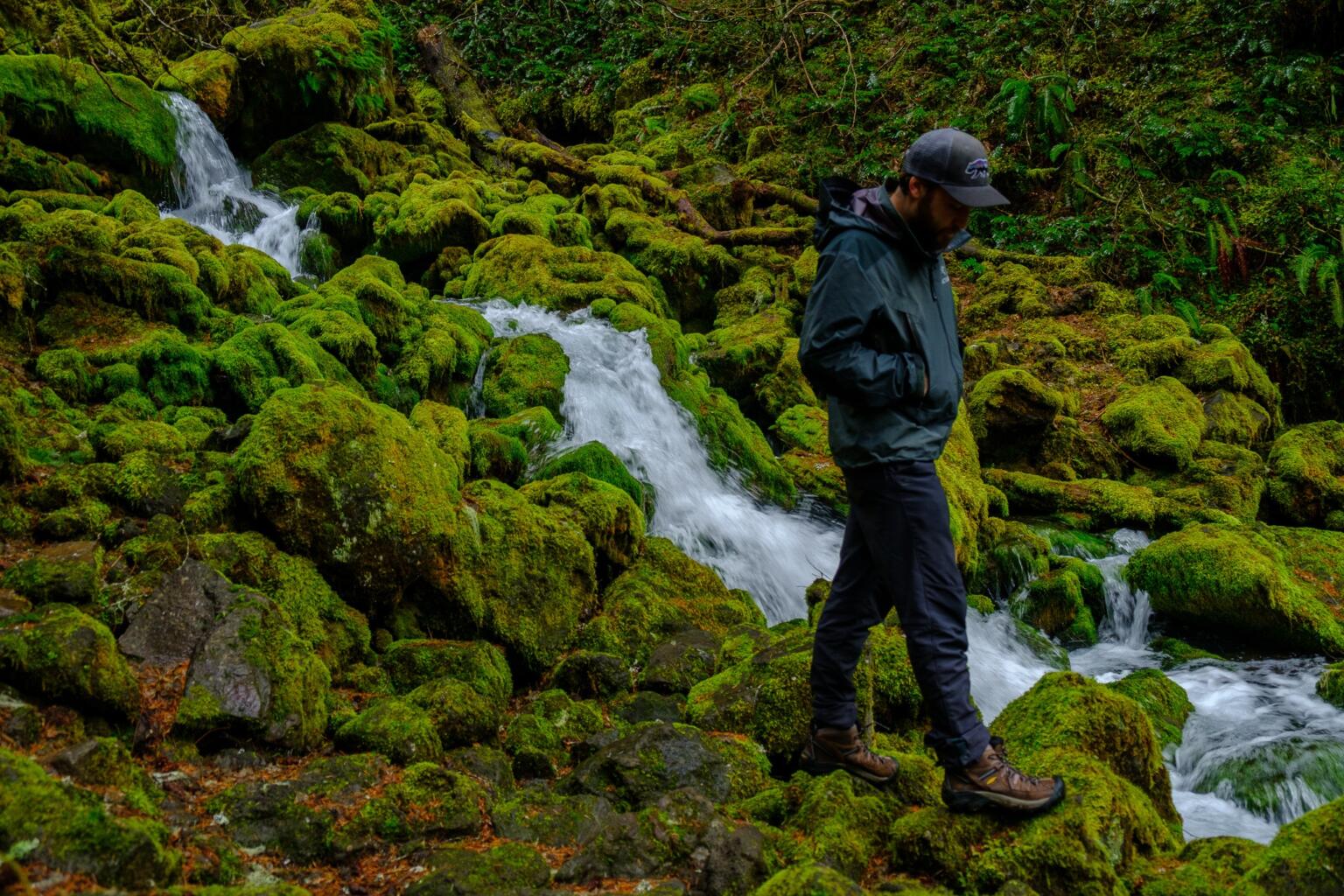 Choosing a hiking boot is like dating a new person; you know pretty quickly if the relationship is going to be for the long run or not.
As you probably know, perhaps the single most important items hikers must consider is footwear. The fit and comfort of any given walking boot will shape your overall walking experience for better or for worse…and you don't want it to be for worse.
This Targhee ii review covers everything you need to know about this hiking shoe from the perspective of a former Appalachian Trail thru-hiker and current international trekking guide.
Below I'll break down the overall performance of the Targhee ii boots, fit, traction, materials used, competitor comparison, and much more.
You may not think there is a whole hell of a lot to know about a pair of hiking boots – but I aim to prove otherwise…
Let's dive right in.
Note: This review focuses on the men's version of the Targhee ii boots, but the contents of this review can be applied to the women's Targhee ii Waterproof Mid model as well.
Quick Answer: Keen Targhee ii Waterproof Mid Hiking Boots
Price: $140 USD
Weight: 17.4 oz / 493.3 g
Waterproof material: KEEN Dry waterproof breathable membrane
Traction system: 4mm multi-directional lugs, reinforced rubber.
Best use: 3-season hiking/trekking/backpacking/travel
Ladies & Gents, It's Time to Step Your GEAR Game Up. 😉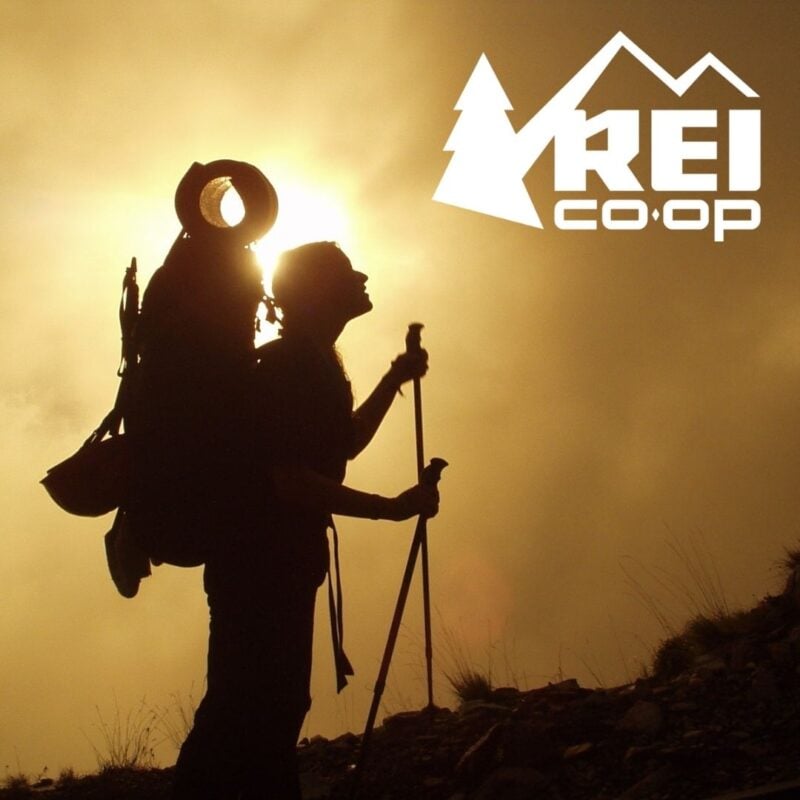 REI is one of America's biggest and most-loved outdoor gear retailers.
Now, for just $30, get a lifetime membership that entitles you to 10% OFF on most items, access to their trade-in scheme and discount rentals.
Join REI Today!
Performance Breakdown: Keen Targhee ii Review
So what do I look for in a hiking boot for general backpacking? These three things come to mind: weight, affordability, and the most important— fit/comfort.
The Targhee ii has all of these qualities in spades. Solid proof of this is that during my time on the Appalachian Trail, I saw countless hikers rocking these boots. If these boots are a top choice among thru-hikers, then you can rest assured that Keen is clearly doing something right.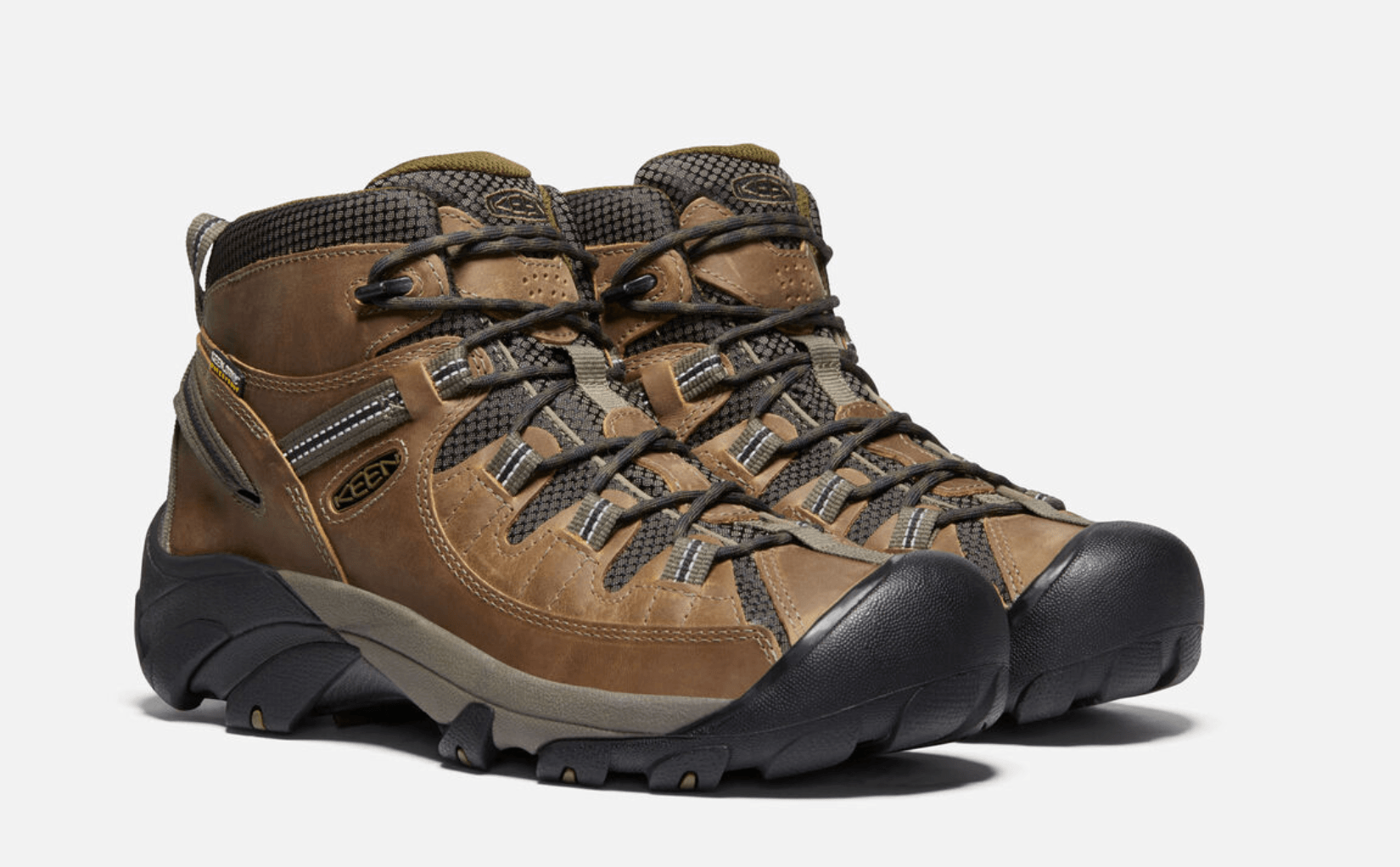 Comfort and Fit Review
Most experienced hikers will tell you: break in your damned boots before setting off on a serious hike. The truth is that when we buy a new pair of hiking shoes, most likely the first time they are going to be used is on a hike. Luckily, the Targhee ii's are pretty much good to go straight out of the box. No breaking in required.
The moment you go over a jagged patch of stones, you know: the cushion and padding design really do their job. This is thanks to the Torsion Stability ESS shank— fancy talk for load-bearing support and impact management.
All said, my right out of the box 10-mile hike with these boots proved to be a very comfortable experience as I moved over the typically rough, stoney wet terrain in the Cascades.
Comfort Score: 4/5 stars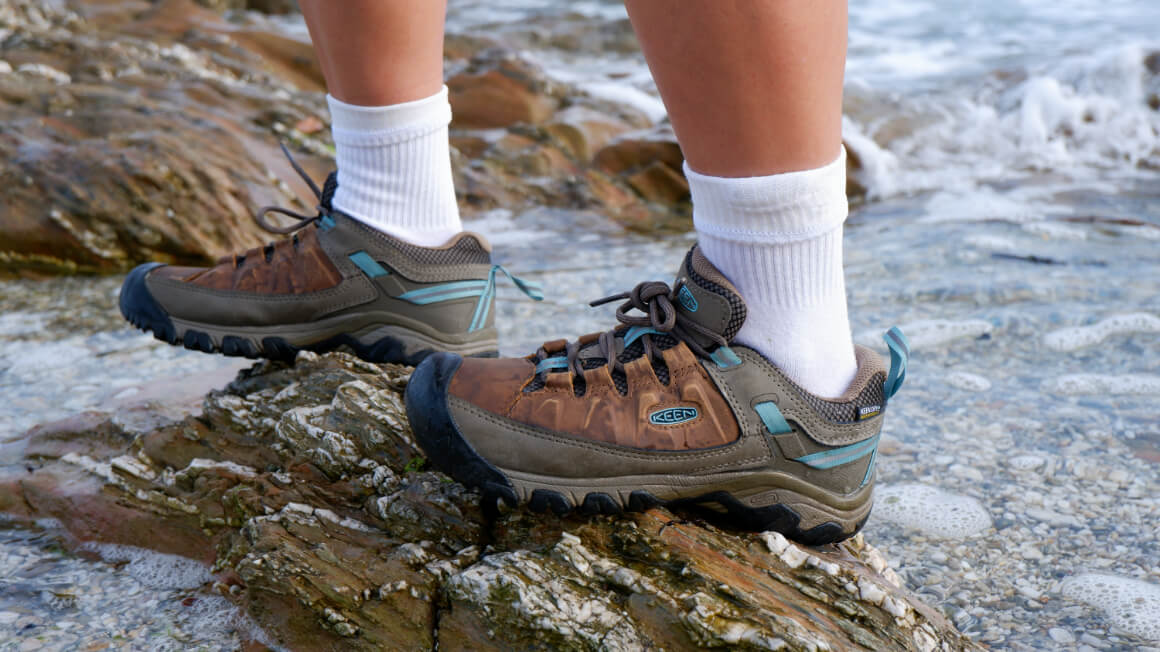 The Lacing System
One of the most interesting features of this boot is actually the lacing system— and let's be honest, lacing systems are rarely interesting. The lacing system is configured with three lower, one middle, and one upper locking eyelets. The middle or last "loop" eyelet extends all the way to the back heel and crosses to the otherwise in a sort of "X" shape. Seen the photo to get what I am talking about.
This clever design allows for a firm and controlled fit that provides excellent ankle and heel support. I found it pretty much impossible for my heel to slip or rub against the inside of the shoes once I had the boots laced up tight.
I do not have particularly wide feet, but due to the configuration of the lacing system and generous footpad, the Targhee ii can accommodate a large range of foot sizes.
The Targhee ii boots do not provide the maximum amount of ankle protection and stability on the market when compared to other higher cut, burlier boots. That said, for their lightweight category they provide great comfort in a variety of mixed terrain.
Lacing System Score: 5/5 stars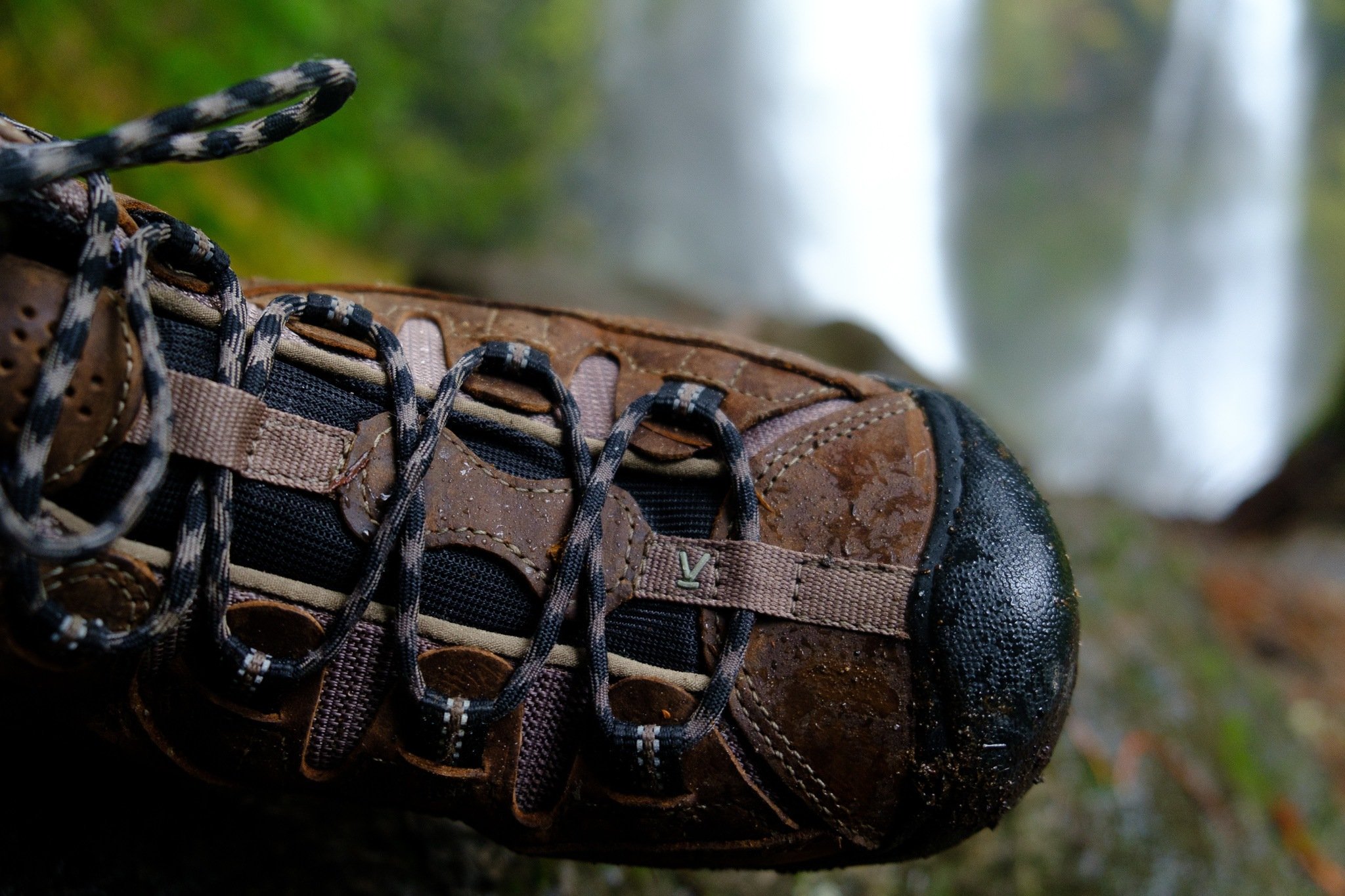 Breathability
I have found that in general boots made with leather uppers tend to breathe less than boots constructed with more mesh and foam. Similar (but not equal) to Gore-Tex technology, the Keen waterproof membrane allows moisture to escape but resists moisture from penetrating the inside of the show.
In my opinion, boots that feature Gore-Tex breathe better than the Keen membrane does, especially in very hot conditions. With a lighter weight boot sock, you may find the breathability is sufficient. With heavyweight wool hiking socks though, your feet are not going to breathe much. My recent hike was in cold weather conditions, so I had a warm pair of thick socks on and breathability was not a concern for me. In the summer time though, I would be more thoughtful in my sock choice to avoid my feet becoming a total swamp.
If you plan to hike in festering summer temperatures in the desert or low mountains, I recommend going with a lightweight sock (though cotton is never ideal, it may be the best option for breathability here).
Breathability Score: 4/5 stars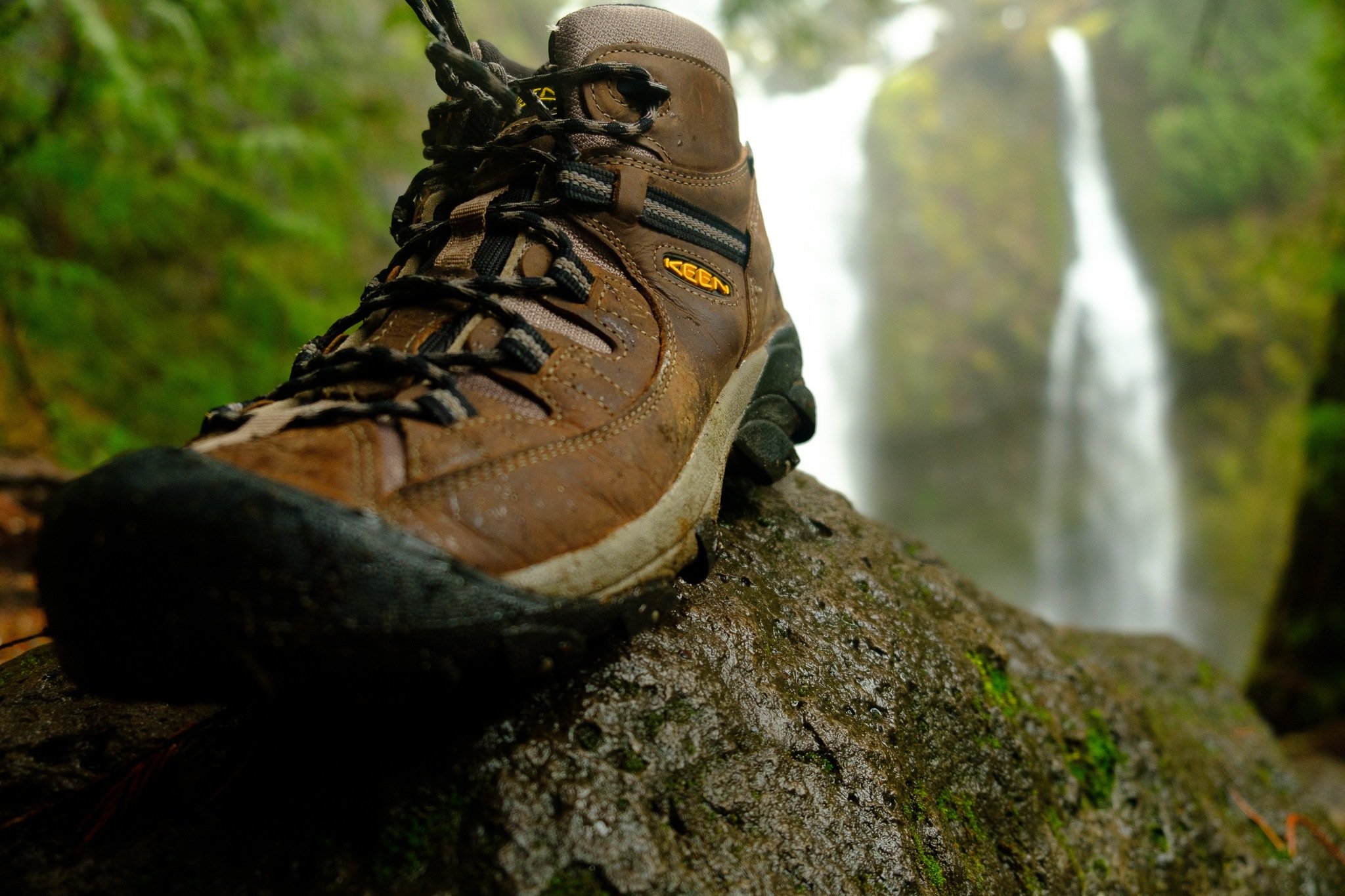 Clean Leather
If you have ever read about the industrial-scale leather tanning process, you know it is not the most environmentally friendly practice. Well, in fact it is pretty toxic and polluting.
Eco-responsible companies are more important now than ever before and Keen deserves a shout out from us for how they source their materials. The Targhee ii boots are made from Leather Working Group-certified tanneries that use processes to reduce chemical use and the impact on our watersheds.
As hikers, we spend a lot of time outdoors. It would be irresponsible to strap hiking boots onto our fee that are contributing to the global pollution problem in other parts of the world. Keen is taking the extra steps to ensure that their products are responsibly crafted and this is something we as the consumers of hiking footwear should take note of and support.
Let's keep that water clean and not just in our own backyard!
Environmental Score: 4/5 stars
Waterproofness
Brand new, the Targhee ii can hold up to significant puddle splashing, small streams, and big rainstorms (as long as your pants cover the top openings so water does not simply funnel into the boots). Keep in mind that the boot height is a factor here, so deep streams will provide more of a challenge to keeping feet dry. I had them in a small creek, in countless four-inch mud puddles, and out all day in a light snow dusting/rain mist and my feet stayed dry.
I have found that over time, boots with many seams around the toe cap and side panel areas tend to leak though. The Targhee ii reminds me of the Merrell Moab 3 Mid boot in so many ways, but the main one being that their waterproof performance is about the same, with the Targhee ii model proving to be a slightly better performer.
Walking in snow for any duration of time is not recommended as the Targhee ii's were not meant to be worn in those conditions.
So why the hell does Keen not to use proper Gore-Tex? If they did, the boots would cost more, so people like thru-hikers who can burn through two or three+ pairs in a season would not be as keen on buying these if they cost as much as Solomon boots and the like.
Waterproof Score: 3/5 stars
Durability
How often will you need to replace the Targhee ii boots? A valid question.
Keep in mind that everyone will wear out their own boots at a different pace depending on useage. Just looking at the materials used can give you a rough idea of how tough it is going to be.
Strengths:
quality build design.
solid materials used.
leather uppers last longer than mesh designs.
Weaknesses:
Lots of stitching and seams then wear out faster than other parts of the boot.
Not waterproof after seams wear out.
The fabric behind the toe cap breakdown faster than other parts of the boot.
A full leather boot typically lasts longer than lightweight mixed material boots. After testing various pairs of hiking shoes over the years, the Lowa Renegade GTX is probably the toughest hiking boot I have tried. I have gotten two full hiking seasons (not thru-hikes) out of one pair. I estimate the Targhee ii's would last me one season maximum, though as of this moment I have only used them for a few months (lightly) and they are still as good as new.
To extend the life of the Targhee ii boots as much as possible, treat the leather and apply seam grip to the small vulnerable seams.
Durability Score: 3/5 stars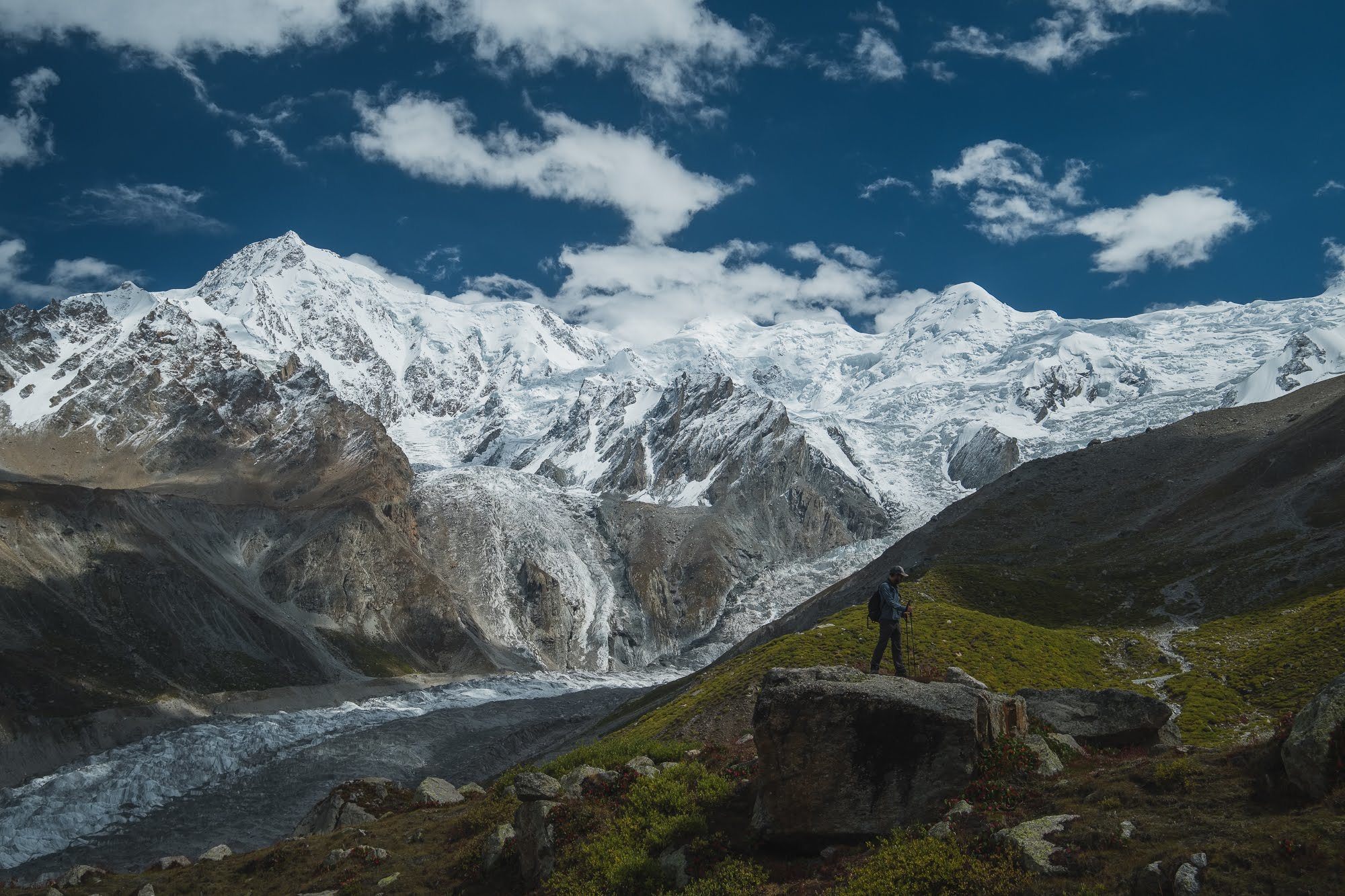 Weight
Quick Answer: 17.4 oz / 493.3 g
Light enough to be a favorite among thru-hikers and travelers, but not light enough to be considered ultralight, the Targhee ii is still on the lighter end of the mid-weight hiking boot spectrum.
The main competitors that are slightly lighter are the Salomon X Ultra Mid 3 GTX (2.28 lbs) and the HOKA Speedgoat 5 GTX (1.52 lbs).
The extra bulk and weight of the Targhee ii boots is related to the padding, traction, and abrasion protection. These elements are what make the Targhee ii such a popular budget option for hikers. I don't think anybody would take a lighter boot in favor of less passing and protection.
I typically go for an even heavier, more robust boot generally, and I don't experience any noticeable difference in my leg fatigue, but that's just me.
The weight specs and performance capability make the Targhee ii's a very reasonable candidate for hikers doing big miles day in and day out.
Weight Score: 3.5/5 stars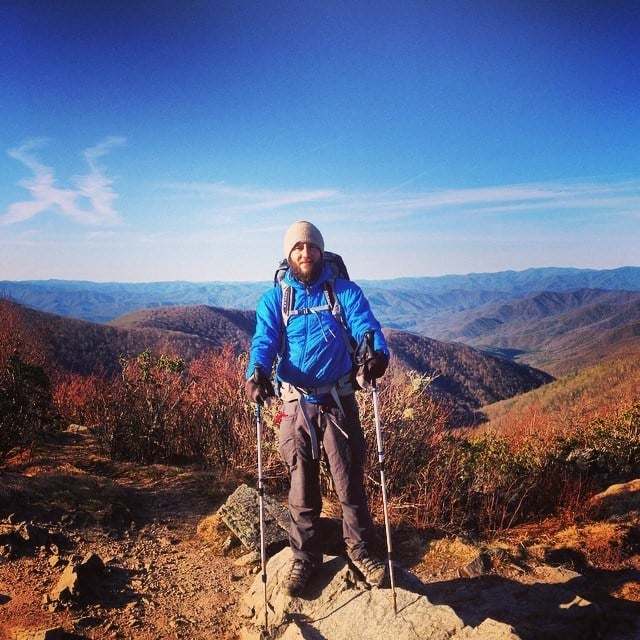 Traction and Grip
Once again, Keen has forgone the classic Vibram sole employed by so many other boot manufacturers in favor of their own custom version: a non-marking rubber outsole outfitted with offset traction pads/lugs that maximize grip on slippery surfaces.
The day I went out in these boots, everything on the trail was wet and slippery. The Targhee ii's performed well on slimy moss-covered rocks, slick tree roots, and steep pebbly descents.
The traction pads/rubber grip feature more aggressive lugs that perform better than the average hiking boot sole on similar surfaces. One point of weakness regarding the traction of the Targhee ii model is the shape. When tight foot placements matter (on a boulder scramble for example) the bulbous shape of the toe cap can make it difficult to carefully places ones feet in small spaces or edges.
The average on-trail hiker may not find the round shape to be an issue if rock scrambling is not something they encounter in their region. If you are used to a thinner cut shoe with a more defined edge, you may discover that the round shape takes a little getting used to when manoeuvring in certain environments. It's worth noting that I did not find the shape to affect the comfort of the boot.
Traction/Grip Score: 4/5 stars
Price
Quick Answer: $140
The votes are in: for the comfort, fit, traction abilities, toughness, and general performance, the Keen Targhee ii boots provide excellent value. Of my top four favorite hiking boots, the Targhee ii model is the 2nd cheapest. The Merrell Moab Ventilator Mid model goes for $110.00 vs the $140 of the Targhee ii.
Though I love the Moab's performance and look, I can easily go through two or three pairs a year. I once did 1000 miles consecutively in a pair of Moabs, though the orthopedic structure of the boot was basically non-existent after that.
My all-time favorite boots, the Lowa Renegade GTX go for $100 ($240) more than the Targhee ii, but also will deliver a considerably longer trail life and ankle-support system.
If you prioritize a light-weight, jack-of-all-trails hiking boot more on the affordable side, the Keen Targhee ii are going to pretty much win that category every time. For a boot that will last longer and offers more in terms of toughness and support, go with the Lowa Renegade GTX if you have the extra cash. Note that I do not recommend the Lowa Renegade GTX for thru-hikers as they are slightly too heavy for big miles day after day.
Price Score: 4/5 stars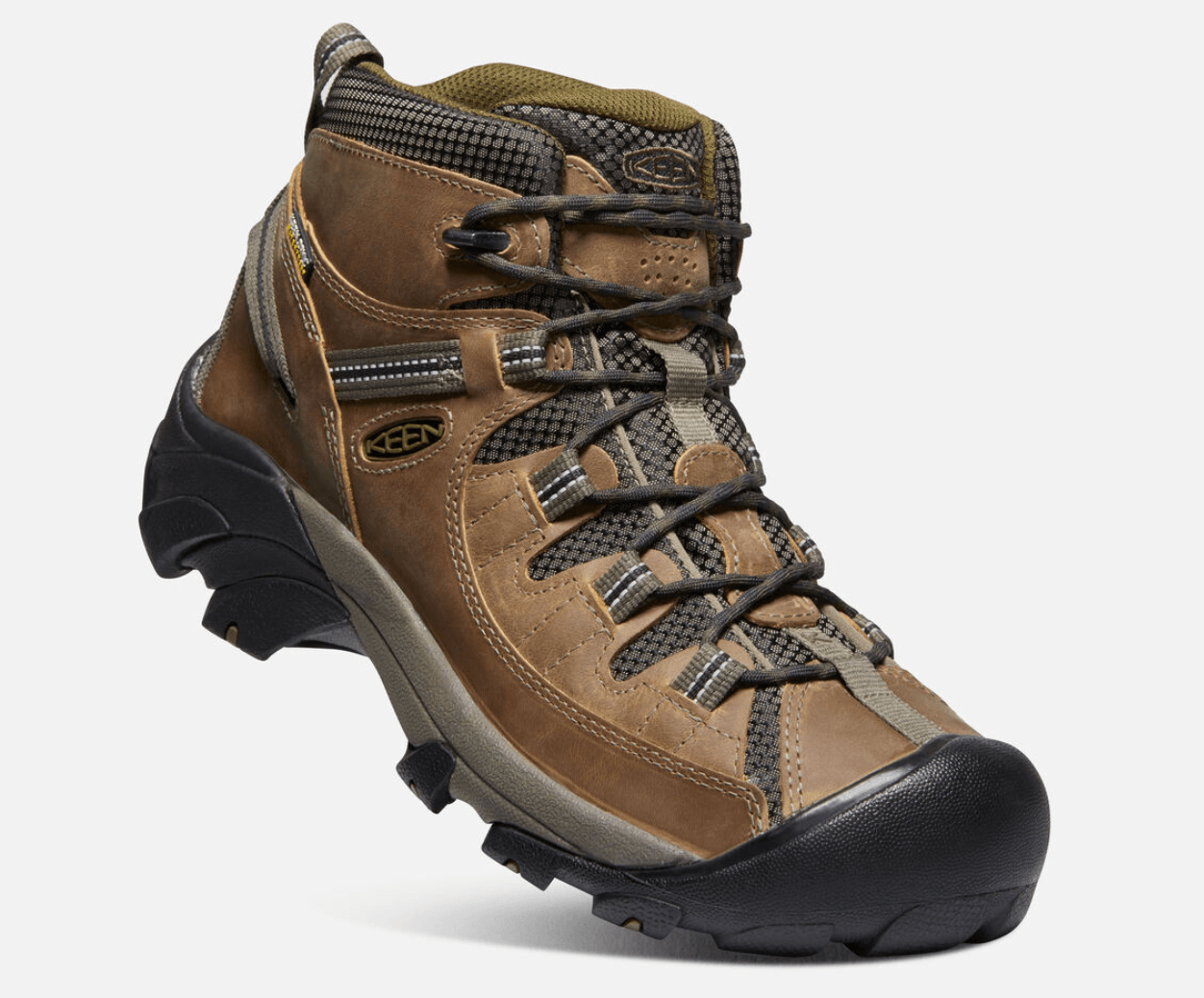 Competitor Comparison: Keen Targhee ii Waterproof Mid vs. The World
Depending on what you are looking for, there are plenty of Targhee ii alternatives out there worthy of their salt.
The Targhee ii (or iii) model is a great choice for any hiker looking for something lightweight, waterproof, affordable, and tough. For the price, you won't find another boot with the same level of positive performance characteristics.
If you are looking for something lighter than the previously mentioned models, than the NorthFace Hedgehog 3 are probably a better fit for your needs.
Want the cheapest quality boots that offer solid performance and can handle a reasonable amount of abuse? Go with the Merrell Moab 3. These boots are not waterproof, but they are the most affordable mid-cut boot on my list. If you want a very similar boot by Merrell but with waterproof protection, check out the Merrell Moab 3 Mid WP.
For durability, ankle support, and all-around waterproof performance—yes—I am circiling back to the Lowa Renegade GTX.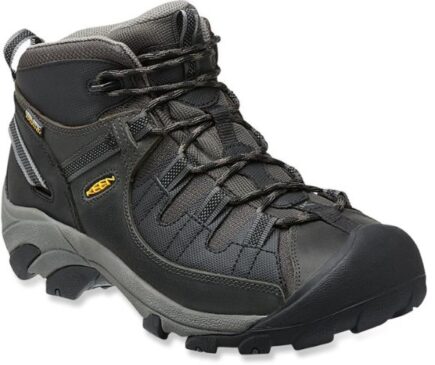 KEEN Targhee II Mid WP
Weight > 2 lbs. 2 oz.
Waterproof Membrane > Keen Dry Waterproof
Sole > Carbon Rubber
Price > $140.00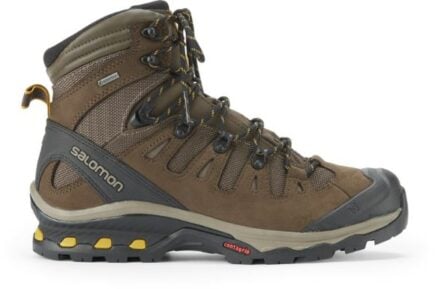 Salomon 4D Quest GTX
Weight > 2 lbs. 14.4 oz.
Waterproof Membrane > Gore-Tex
Sole > Contagrip TD rubber
Price > $230.00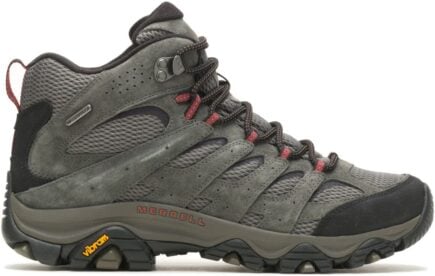 Merrell Moab 3 Mid Waterproof
Weight > 2 lbs. 4 oz.
Waterproof Membrane > Waterproof membrane
Sole > Vibram TC5+
Price > $150.00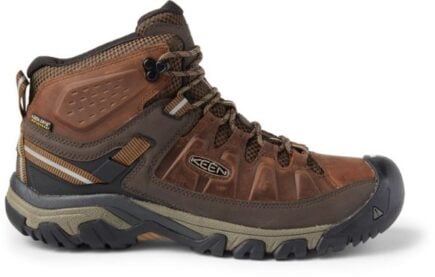 KEEN Targhee III Mid WP
Weight > 2 lbs. 2.8 oz.
Waterproof Membrane > Keen Dry Waterproof
Sole > Carbon Rubber
Price > $150.00
Vasque Talus XT GTX Mid
Weight > 2 lbs. 11 oz.
Waterproof Membrane > Gore-Tex
Sole > Vasque-exclusive Vibram Mega Nuasi
Price > $142.00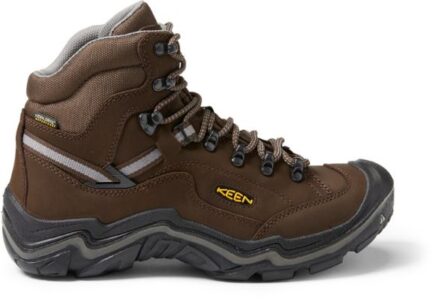 KEEN Men's Durand Mid Wide
Weight > 2 lbs. 12.2 oz.
Waterproof Membrane > Keen Dry Waterproof
Sole > Carbon Rubber
Price > $195.00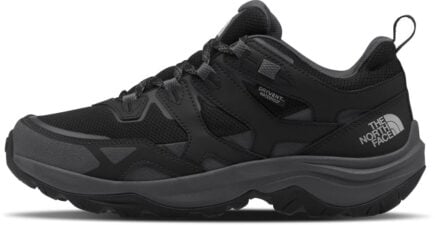 NorthFace Hedgehog 3
Weight > 1 lb. 14 oz.
Waterproof Membrane > DryVent waterproof
Sole > Surface CTRL rubber
Price > $135.00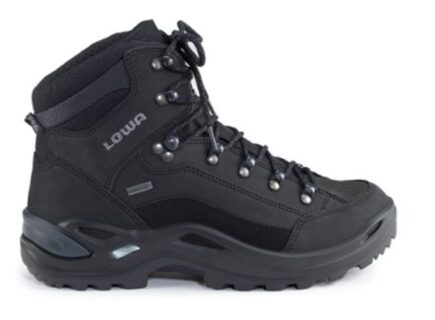 Lowa Renegade GTX
Weight > 2 lbs. 7 oz.
Waterproof Membrane > Gore-Tex
Sole > Vibram Rubber
Price > $240.00

Our GREATEST Travel Secrets…
Pop your email here & get the original Broke Backpacker Bible for FREE.
Final Thoughts: Keen Targhee ii Review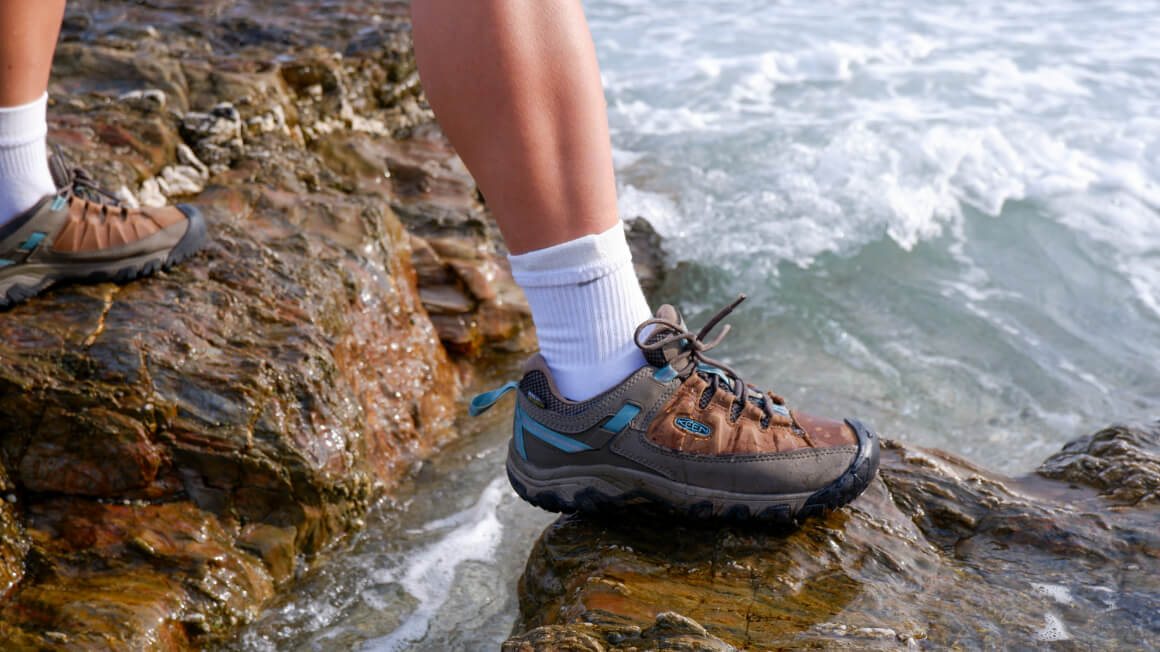 If the Keen Targhee ii boots are soon to be in your future, you now know all that there is to know about them. This versatile boot gives you the best of both worlds: adaptability and lightness for fast-moving hikers, and the toughness that comes with an outer leather construction.
People of all foot widths will appreciate the Targhee ii's ability to accommodate both wide and narrow feet without compromising on fit.
Perhaps what makes the Targhee ii line so attractive is the performance quality you get at a decent price point. No need to shell out $200 plus on a hiking boot.
After testing out these boots on a blustery wet winter day here in the Pacific Northwest, the Targhee ii boots earned my trust and confidence. I look forward to racking up many more miles in these things!
With all the pros and cons in mind, we'd give the Keen Targhee ii a strong 4.5/5 rating!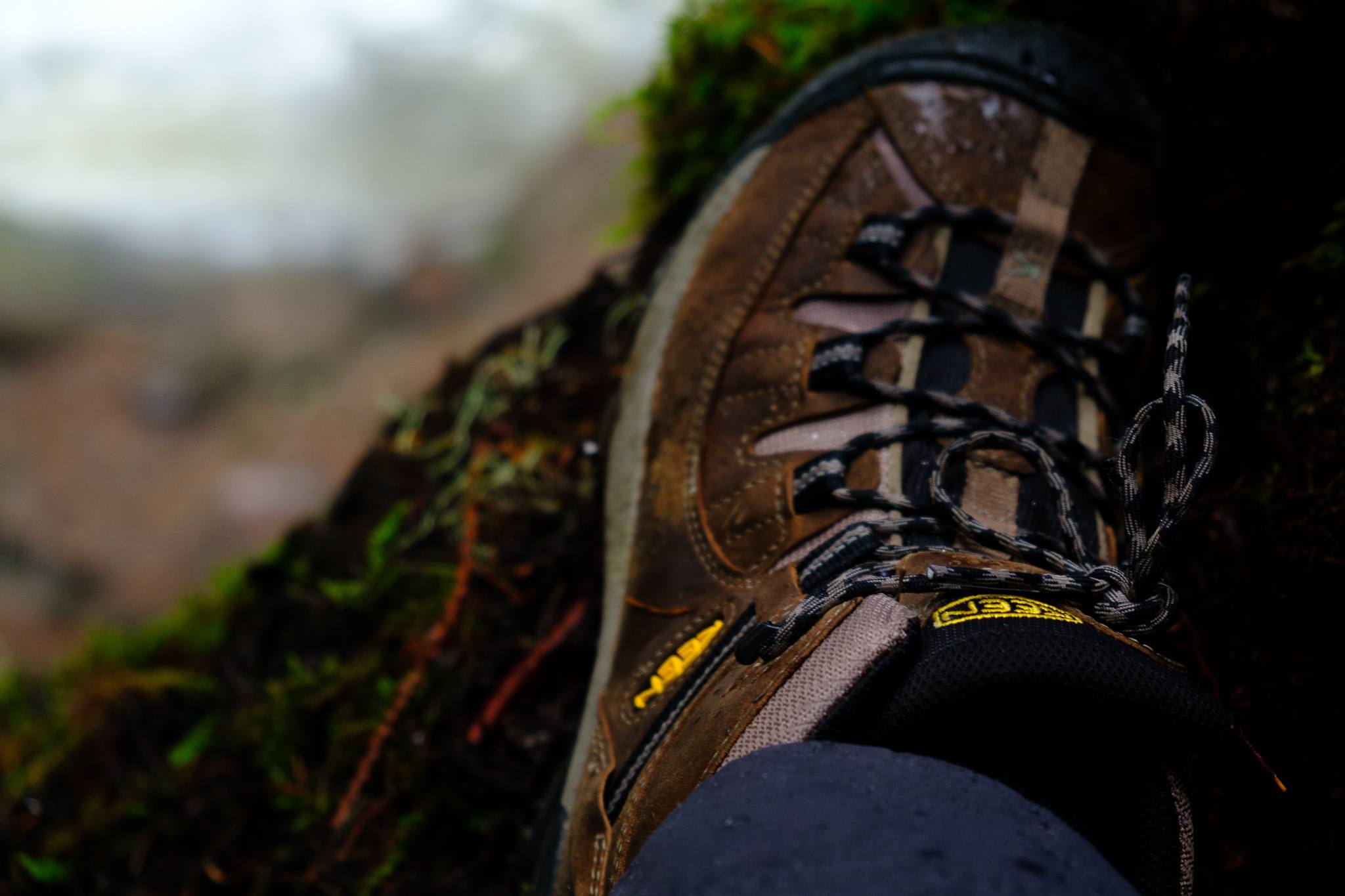 What are your thoughts? Did this review of the Keen Targhee ii Waterproof Mid hiking boots help you? Anything I didn't answer? Let me know in the comments below – thanks guys!
---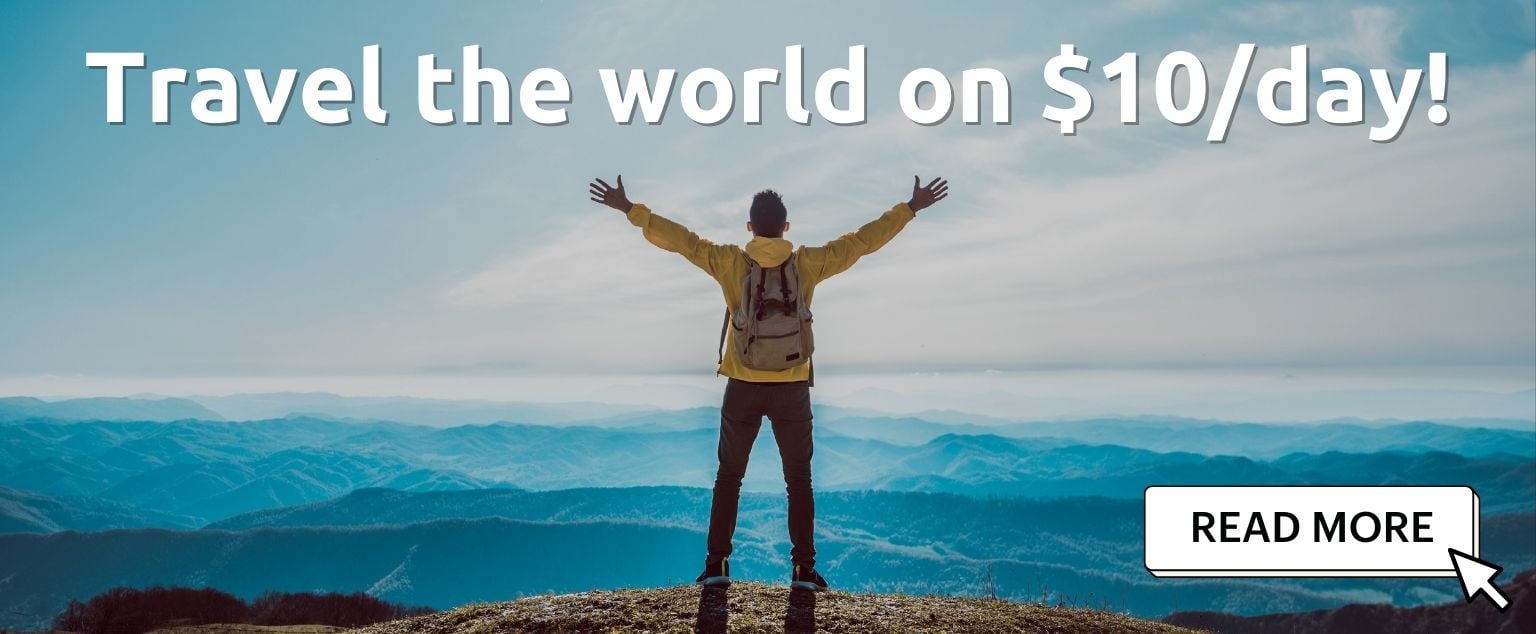 And for transparency's sake, please know that some of the links in our content are affiliate links. That means that if you book your accommodation, buy your gear, or sort your insurance through our link, we earn a small commission (at no extra cost to you). That said, we only link to the gear we trust and never recommend services we don't believe are up to scratch. Again, thank you!