An all-terrain lifestyle requires all-terrain boots. Whether you're a day trekker or a through hiker, pairing your journey with the best walking boots on the market will allow you to go further and stay comfortable tramping from dawn to dusk.
Our broke backpacker collective has wandered across the ends of the earth, and none of us would have made it very far without the right walking boots protecting our feet.
While there may be tons of cheap walking boots on the market, you'll quickly find that this is a part of your gear kit that you'll want to invest in properly. Low-quality walking boots won't just provide frustration; they can lead to injuries and quickly end trips before you get your rhythm going.
I've seen hikers walk for hours, only to turn around just before the summit, as their hiking shoes weren't prepared for a surprise snowfall the night before. To prevent your next trek from ending early, I spoke to every hiking expert in my address book, combining the knowledge of an entire team of wanderers who have walked thousands of miles in the right shoes.
This list of the best walking boots on the market is the result of my queries. Amassed from hikers, climbers, and risk-takers across the globe. Follow along as we dissect the best boots made for walking.
So, if you're asking " what are the most comfortable walking boots?", well, let's get into it and find out!
Quick Answer: These are the Best Walking Boots of 2022
Best Overall Walking Boots for Men
Best Overall Walking Boots for Men
Salomon Quest 4D 3 GTX
> Completely waterproof
> Extra layers of ankle protection
> Reinforced laces
Best Budget Walking Shoes for Men
Best Budget Walking Shoes for Men
Merrell Moab 3
> Reasonably priced
> Great traction
> Slick style
Most Comfortable Walking Boots For Men
Most Comfortable Walking Boots For Men
Tracker II FG Mens
> Stylish and powerful
> Environmentally friendly
> Lightweight
Best Waterproof Walking Shoes for Men
Best Waterproof Walking Shoes for Men
La Sportiva Nucleo High II GTX
> Best in class weight
> Grippy soles for rocky terrain
> Breathable and waterproof
Best Walking Shoes for Wide Footed Men
Best Walking Shoes for Women
Best Walking Shoes for Women
Salomon Women's X Ultra 3 Low
> Built for women, not adapted
> Advanced rubbers increase grip
> Can also serve as running shoes
Best Walking Boots for Women
Best Walking Boots for Women
KEEN Targhee II
> Full, ethically sourced leather
> Good performance and price combo
> Light enough for long hikes
Most Comfortable Walking Boots For Women
Most Comfortable Walking Boots For Women
Tracker II FG Womens
> Made from recycled material
> Minimalist
> Comes with a 100 day Trial
Best Budget Women's Walking Boots
Most Fashionable Walking Boots
Best Walking Boots For Happy Feet
Every broke backpacker on our team has put some serious miles into their footwear. We consulted loads of road dogs with strong opinions to come up with a list of our favorite walking boots for feet of all shapes and sizes.
To be considered one of the best walking boots, the shoes on our list all stand out in one particular category while providing plenty of features you'd expect out of high-quality footwear.
Our staff picks for 2022 are lightweight, waterproof, durable, and affordable. Take a look at our top boots and pair your next adventure with the proper footwear, we've scoured all the best outdoor brands for the top boots for your adventure.
Ladies & Gents, It's Time to Step Your GEAR Game Up. 😉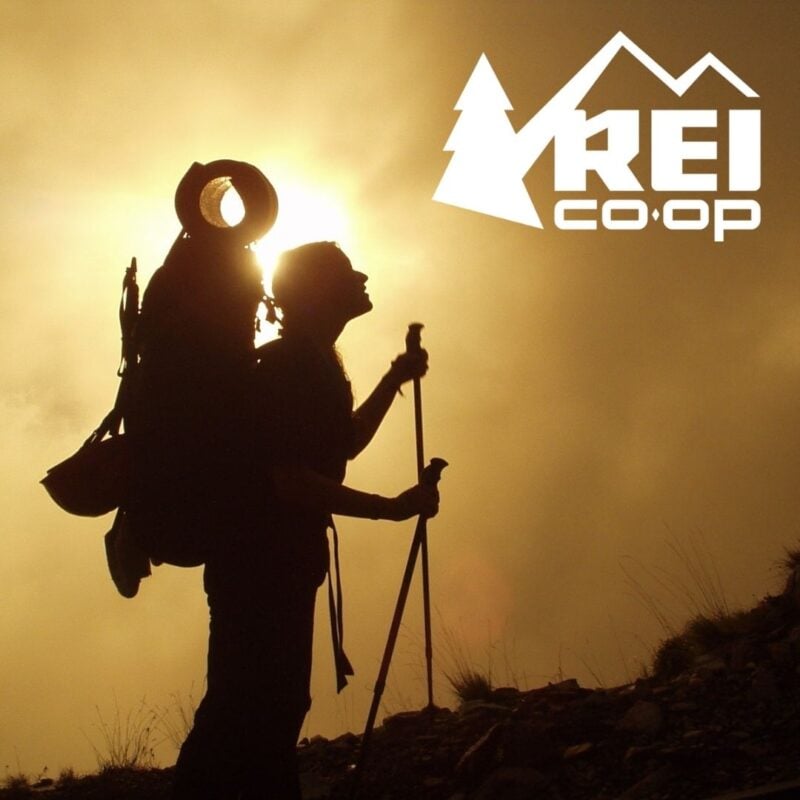 REI is one of America's biggest and most-loved outdoor gear retailers.
Now, for just $30, get a lifetime membership that entitles you to 10% OFF on most items, access to their trade-in scheme and discount rentals.
Join REI Today!
Our pick for best overall walking boots for men is Salomon Quest 4D 3 GTX
Specs
Weight: 2 lbs 13.6 oz
Material: Nubuck Leather, Gore-Tex Contagrip Rubber
Price: 230
Salomon has cranked out industry classic boots for over 70 years, and their flagship boots are so damn good that we've ranked them as the best overall walking boots for three straight years.
No other boot on the market has combined a complete waterproof package with lightweight comfort built to last for thousands of miles. They're definitely one of the best hiking boot brands out there at the moment.
A high ankle helps keep your feet pointing forwards no matter where you are trekking, and Gore-Tex Performance technology protects the entire boot. Details like these make the shoes great for all-terrain hikes.
While these boots will get you through days wandering through cities and staying comfortable through travel, they're really built for getting out into the woods. For a walking boot that can handle every scenario, these shoes can accept any quest.
Our team were super impressed by these boots and felt they ticked all the important boxes including being waterproof, comfortable, hardwearing and lightweight. One of the real stand-out features they mentioned to us was just how quick and easy they were to break in, which may be in part to how well they fit and how true to size our team felt they were.
What We Like and Don't Like
Pros:
Completely waterproof
Extra layers of ankle protection
Reinforced laces
Cons:
Extra protection can feel warm
Don't easily fit in luggage
#2 – Best Budget Walking Shoes for Men – Merrell Moab 3
Merrell Moab 3 is our pick for best budget walking shoes for men
Specs
Weight: 2 lb 1 oz
Material: Pigskin leather/mesh upper
Price: 120
Day hikers and commuter-friendly, these budget shoes are built to handle everyday use with ease. While not the most heavy-duty walking shoes on the market, if you aren't preparing to ask too much out of your shoes, you can walk plenty of miles in these bad boys.
Merrell's MOAB walking shoes have been imitated across the board, but nothing holds up to the original. These shoes aren't flashy, and they won't promise you the world. They will be comfortable right out of the box and break in with ease to provide reliable hiking comfort.
The MOAB 3 has picked up right where its predecessor left off to provide day hikers a casual walking shoe option that won't break down on the trail or the wallet. 
Our team have been big fans of Merrell for many years and felt these walking shoes really lived up to the quality they would expect from a pair, especially for the price. They loved the lower profile of these shoes and felt they were lighter and less bulky than some of the boots which made them easier to pack. Another plus point was just how sturdy and grippy they felt on the trails.
What We Like and Don't Like
Pros:
Reasonably priced
Great traction
Slick style
Cons:
Not waterproof
Won't hold up for through hikes
#3 – Most Comfortable Walking Boots For Men – Tracker II FG Mens
Meet the most comfortable walking boots for men: Tracker II FG Mens
Specs
Weight: 11.6 oz
Material: Leather
Price: 269
I don't always associate minimalism with comfort, but these Tracker II shoes are out to prove you can have it all. Lightweight and stylish, these shoes check off plenty of boxes and are well equipped to take you further.
Don't be scared by the minimalist design. This workhorse of a boot can handle all terrain and keep your feet feeling supported no matter where the journey takes you.
To top it all off, the boots are made from entirely natural and recycled leather to create an environmentally conscious powerhouse within the industry. Just because the materials are recycled doesn't mean they've lost any abilities. The comfortable shoes are completely waterproof and built for ascents and all-day use.
Our team were super impressed by how lightweight these boots were for over the ankle protection. They also loved just how comfortable they were and how easy to break in the soft but hard-wearing materials of the boot felt. The additional feature of the "ground feel" to these boots, where you can feel the terrain more and connect to your surroundings much better was something they felt was a cool and unique feature that worked well and still felt comfortable underfoot.
What We Like and Don't Like
Pros:
Stylish and powerful
Environmentally friendly
Lightweight
Cons:
Expensive
Can get lost in the mud
La Sportiva Nucleo High II GTX is one of the best waterproof walking shoes for men
Specs
Weight: 16.8 oz
Material: Nubuck Leather, Gore-Tex surround
Price: 199
Keep on dancing in the rain sporting these high top walking shoes. La Sportiva's hiking option is wholly encased inside Gore-Tex's breathable waterproof technology that has won awards and kept feet dry worldwide.
This edition of the popular walking shoes features both wide and narrow fits to allow the boot to fit into more scenarios. The ankle protection on these offerings goes a full inch higher than mid-protected boots to keep your whole body in sync.
Recently updated to fit more feet, these waterproof masterpieces will help you through anything mother nature can throw at you to make great company rain or shine.
Our team just loved these boots and just how well protected they felt whilst hiking through rivers, snow and storms. They felt keeping their feet and ankles protected was never in doubt whilst they had these on their feet! Other honourable mentioned they passed onto us were just how light they felt for walking boots, especially of this quality and standard. They also felt they looked pretty sexy too and we've got to agree!
What We Like and Don't Like
Pros:
Best in class weight
Grippy soles for rocky terrain
Breathable and waterproof
Cons:
Insoles lack arch support
Eyelet durability issues
KEEN Men's Durand Mid Wide is our pick for best walking shoes for wide footed men
Specs
Weight: 1 lb 6 oz
Material: Nubuck Leather
Price: 195
Wide-footed wanderers suffer from less choice when it comes time to swap out their walking shoes. KEEN has stepped in with a solution, providing a comfortable and protecting wide shoe that takes all the benefits of their flagship model into a wider sole.
The shoe is lightweight and waterproof, rocking a shock-absorbing midsole that begins to stand out as you start to pile on the miles. By switching out the foam styling on the inside of these boots, KEEN made it possible to find a shoe that can provide a powerful blend of comfort and performance.
You don't need to be a hobbit to enjoy the extra comfort provided by the Durand Mid-WIde, but anyone looking for a wider walking shoe will feel at home trekking in these shoes.
We've got a few wide-footed freaks on the team and we finally let them out in public to give these boots a proper test run. Many of them have struggled to find boots that fit their Frodo-like appendages but they remarked just how comfortable and roomy these boots were from the off. They also loved the level of support they offered to their ankles even on super steep terrain.
What We Like and Don't Like
Pros:
American made
Waterproof
Versatile
Cons:
Struggle to support a full pack
Sizing is often ½ size off

Do You Want to Travel FOREVER??
Pop your email in below to get a FREE copy of 'How to Travel the World on $10 a Day!'.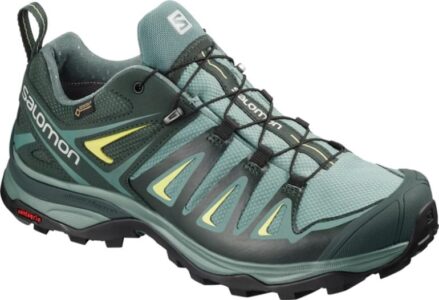 Our pick for best walking shoes for women is Salomon Women's X Ultra 3 Low
Specs
Weight: 11 oz
Material: Synthetic Textile
Price: 150
Designed as a cost-effective walking shoe built explicitly for women's feet, these shoes work all day through all-terrain to keep you moving forward. Descent Control technology makes these shoes suitable for technical climbing and navigating rocky walks back to base camp.
The breathable sole and fully waterproof Gor-Tex linings provide high feet protection while staying lightweight and comfortable.
Advanced technologies packed into these shoes at every corner combine with a design completely geared towards women to create a complete walking shoe. If you're only going to one pair of shoes, the Salomon Ultra 3 Low will get you through every scamper.
Our team really loved how versatile these shoes were and how they could be used for not only hiking but they were a great all-rounder for backpacking and could be used for day-to-day city exploring too. Their weight was another real selling point for our team who love anything that can shave a few lbs from their backpacks and at 11oz these came in at some of the lightest on the market.
What We Like and Don't Like
Pros:
Built for women, not adapted
Advanced rubbers increase grip
Can also serve as running shoes
Cons:
Doesn't offer ankle protection
Might not fit true to size
#7 – Best Walking Boots for Women – KEEN Targhee II
KEEN Targhee II is our pick for best walking boots for women
Specs
Weight: 17 oz
Material: waterproof breathable leather
Price: 140
A nice blend of low-key style and high-quality performance, if you want a pair of boots made for walking, that's precisely what these KEEN Targhee II's will do. Torsion Stability load-bearing support and impact management allow your feet to bounce off rocks and bumps with ease, and the mid-top design will keep you protected and dry no matter which path you're following.
The leather sourced in these boots comes from certified tanneries that seek to lower their environmental footprint without sacrificing quality in build. The shoes are full leather, which generally means they will last longer than mixed material boots.
These boots are a clear step above the cheapest options on the market and will provide a high-quality fit and performance while still holding a budget price.
Our team really felt these shoes lived up to the Keen reputation and in particular, they were impressed by how comfortable they were and how well they held their shape on form over months of heavy usage. They felt their weight was another positive and they were worth the few extra oz on some of the other models for their rugged and durable build.
What We Like and Don't Like
Pros:
Full, ethically sourced leather
Good performance and price combo
Light enough for long hikes
Cons:
Low-quality waterproofing tech
Lots of stitching wear
#8 – Most Comfortable Walking Boots For Women – Tracker II FG Womens
Tracker II FG Womens is one of the most comfortable walking boots for women
Specs
Weight: 15 oz
Material: Leather
Price: 240
Natural foot freedom, a comfortable style, and boots made for women justify the higher price point of these Tracker II boots. These shoes blend a minimalist style into a boot that still provides plenty of arch support as zero-drop shoes.
You may feel the lightweight features when trying to get a grip on descents, but the boots more than make up for their lack of grip in other areas. A high top provides quality ankle protection made for scrambling up inclines, and the utterly waterproof leather keeps things nice and dry.
All of this wrapped up in a recycled leather package that is environmentally conscious and high-performance, makes this one of the most comfortable, stylish, and high-performance boots on the market.
Barefoot shoes aren't for everyone and our team were pretty intrigued to give these boots a go. They felt that once they got past the initial strangeness of the sensation they loved the idea of actually feeling the terrain below them whilst remaining protected. They found them to be super comfortable and loved the soft material that moulded to their feet straight away. They were also impressed by how these shoes could literally roll into a ball, I mean, that's a game-changer for backpacking with walking boots!
What We Like and Don't Like
Pros:
Made from recycled material
Minimalist
Comes with a 100 day Trial
Cons:
An expensive option
Not the grippiest boots on the market
Salomon Vaya Mid GTX Hiking Boots is our pick for best budget women's walking boots
Specs
Weight: 12 oz
Material: Textile
Price:160
At just 12 Ounces, the lightweight protection offered up by these Salomon ladies walking boots make them the perfect companion for traveling, hiking, and taking care of business. The shoes are ready to go out of the box, and female adventurers have found the shoe capable of supporting treks across the world.
These shoes provide a unique combination of a wider, more protective outsole and ankle support while still weighing practically nothing. An extra outsole layer with Contagrip rubber feels roomy and soft, and Gore-tex waterproofing technology guarantees you'll stay dry.
There are tons of benefits to these mid-sized walking boots, and an affordable price point makes them perfect additions to any adventurer's closet.
Our team felt these were a great option for those looking for something super durable and grippy that didn't break the bank. They loved how sleek and stylish these boots looked and remarked that they could even be worn for work in some situations! The material of the boot was another bonus, the team loved how light and flexible it was which made them ideal for backpacking and easy to break in.
What We Like and Don't Like
Pros:
Break-in fast
Grippy outsole
Tons of comfort features
Cons:
Low-quality Laces
Can get warm fast
Our pick for most fashionable walking boots is Joules Montrose Lace Up Hiking Boots
Specs
Weight: 2 lbs 14 oz
Material: Leather
Price: 140
Inspired by serious hiking boots, Joules Montrose has provided a fashion-focused walking boot that will turn heads, not ankles. These boots are not designed for full treks, more geared towards quick hikes or city scampers. If you aren't expecting to do more than a few hours of walking, these lace-up boots provide the style to be suitable for every outfit.
Although they don't have the lightweight or waterproof features necessary to be considered for hiking, Joules Montrose still included extra footbed padding and ankle support to keep things feeling plush during casual strolls.
The contrasting laces and heels make the boots stand out as the perfect fashion-forward choice. Designed to emulate the look of Doc Martens without the high price, there's just enough flash on these shoes to give any walker the confidence they need to hold their head up high.
Our team loved the old-school alpine look of these boots and felt they wouldn't look out of place on the daily commute, strolling around a snow-covered Paris or on a wintery day in the foothills of the alps! Whilst they weren't intended for long and strenuous hikes our team instead loved that they could get this level of protection and grip without looking, well let's be honest, pretty unstylish on their winter city breaks.
What We Like and Don't Like
Pros:
Extra padding in the right places
Stylish metal eyelets that last
Easy to take on and off
Cons:
Not suitable for long hikes
Not a long-lasting option
The best present of all… is CONVENIENCE!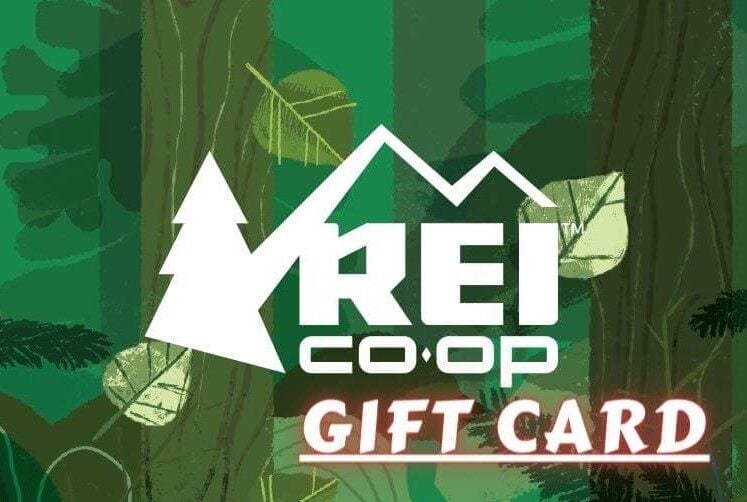 Now, you could spend a fat chunk of $$$ on the WRONG present for someone. Wrong size hiking boots, wrong fit backpack, wrong shape sleeping bag… As any adventurer will tell you, gear is a personal choice.
So give the adventurer in your life the gift of convenience: buy them an REI Co-op gift card! REI is The Broke Backpacker's retailer of choice for ALL things outdoors, and an REI gift card is the perfect present you can buy from them. And then you won't have to keep the receipt. 😉
Buy on REI!
Choosing Walking Boots
Trust us, this is one choice you don't want to take lightly. Any experienced hiker knows that comfort starts from the ground up. Minute discomfort may not matter on mile one, but any minor issue will begin to make itself known across a day of walking.
Not only will poor quality boots lead to blisters and twisted ankles, but they can also send shockwaves up the entire body, leading to hip issues, bad backs, and frustration across the board.
To avoid injuries, both physical and mental, you need to decide exactly what you're going to do in your walking boots to choose the right boots for you. No one shoe is perfect for every scenario, but there are loads of different options that all excel somewhere.
The industry has broken down walking boots into a few different categories, each with strengths and weaknesses. Understanding these different types of shoes and their strong suits will allow you to choose the best boots for your personal adventure needs.
Hiking Shoes
Most often low-cut boots, shoes categorized as hiking shoes are the lightest options of the three. This category is for adventurers who want a pair of shoes that work well in the city or the woods but don't need the strength and durability necessary for more technical trips.
They weigh less and take up less space in your pack but shouldn't be relied on for longer hikes or if you are supporting a full backpack. If you're planning a multi-day adventure or may navigate through rocky jungle or wet terrain, you should shop for a different category, but any casual walk will be made lighter with the right pair of hiking shoes.
Shoes like the MOAB ventilators are great day hiking boots options, as they have excellent grip and some waterproof features while staying light.
Backpacking Boots
These boots are the best choice for tackling serious terrain. Trekkers planning to summit mountains, navigate rocky conditions, or face intense challenges do so with a high-quality pair of backpacking boots beneath their feet.
The boots keep things comfortable even with a heavy backpack on your back and provide ankle and outsole support to keep you balanced in rough terrain day after day. Hikers planning on tackling the most extreme conditions will need a pair of backpacking boots to help push through.
The downside to these boots is that they generally weigh the most and can be a bit heavy for casual walks. If you're planning a multi-day trip or a trek through intense weather, pair your adventure with backpacking boots like the Salomon Quest 4D GTX boots and stay comfortable along seriously tough single-track trails.
Day Hiking Boots
Walking boots in this category seek to take facets of backpacking boots and hiking shoes to create a middle-ground option. A good pair of day hiking boots will be fully waterproof and offer ankle support without topping out the scales.
Day hiking boots won't quite provide the heavy-duty support needed if you're carrying a heavy pack, but they will still offer plenty of traction and foot protection to keep you warm and dry through various climates. If you're planning a weekend of lowland walking or are planning a day trip in more adverse conditions, a good pair of day hiking boots will be an excellent companion.
Shoes like the Tracker II boots exemplify the category. Waterproof with plenty of stability features, day hiking boots can do everything short of supporting a heavy load.
Now that we know what's out there to choose the right walking boots, we'll have to figure out what category of shoes will suit our needs the best.
Walking boots are an expensive investment, so most of us can't afford to have a closet full of options. You'll have to find one pair of walking boots that can support you through every journey that lies ahead.
These are some questions you should ask about yourself and your boots before you buy to understand what boot category is best for you and ensure your next walking boots are ready for adventures of all styles.
Where Will These Boots Take you?
The first step towards choosing the right walking boots for you is to visualize where you see yourself in your shoes. Mountain climbers and cascade hikers will need a more substantial boot, while those of us shopping walking boots for city escapes and quick trips into the woods might not want to lug around the extra pounds.
If you are shopping with a specific adventure in mind, be sure to think beyond your next weekend trip. A simple walking shoe may be all you need for your next day trip, but your next pair of walking boots should last you for years.
Shop for where you want these boots to take you a year down the line, not just next weekend.
What Materials Are Right for Me?
Newfangled technology has made this question all the more relevant. Modern walking boots are generally made out of leather or synthetic materials.
A few decades ago, hikers universally accepted that leather boots were the only option for serious adventures. While leather is still considered incredibly important in a walking boot, advances in synthetic materials have given current-day walkers more opportunities.
Synthetic materials are now lighter than leather, break in faster, and are more affordable than full leather boots.
With all these improvements, it may sound like synthetic is the way to go, but there are still some serious downsides to the choice. Synthetic materials will break down faster than leather, and extra stitching necessary in synthetic materials opens up more chances for cracks and crevices in your boots.
Suppose you fancy yourself a casual hiker who won't be pushing your boots to their limits or wearing them every day. In that case, synthetic materials will save you a few bucks without sacrificing performance. If you need your boots to perform a tough job or last through many days of abuse, it's worth investing the extra money in a leather boot.
Do I Need Waterproof Walking Boots?
Typically, I don't like to give direct answers to boot preference questions, as choosing the right walking boot is a personal choice.
However, I solemnly swear that everyone will benefit from waterproof walking boots.
Without the benefits of waterproof technology, your walking boots are nothing more than glorified sneakers, and you run the risk of soaked socks every time you head out the door.
Mother nature is unpredictable. It's what keeps people intrigued by the outdoors. Even the most casual hikes are subject to unexpected downpours, and it's never recommended to head into the woods without a raincoat. But what's the point of a raincoat if your shoes are getting soaked at the same time?
Yes. You need waterproof walking boots.
It is important to remember that not every 'waterproof' shoe can withstand all adverse weather conditions. If you expect to walk in the rain, or cross streams, look for boots with Gore-Tex technology throughout the shoes, not just in the outsoles.
The most extreme waterproof boots will fall into the backpacking boot category and sacrifice some breathability and temperature relief to seal the boots off from water entirely.
This is where you still have choices within the waterproofing subsection. If you aren't planning on any multi-day journeys or mountain climbing adventures any time soon, shoes with basic waterproofing features will keep you relatively dry through surprise rains.
Trekkers who may face snow, rivers or long trips where wet socks would be a nightmare should double-check and ensure their walking boots of choice provide a complete membrane that allows the shoe to be fully submerged without water leaking to your feet.
Breaking Your Walking Boots In
Even though some shoes may promise to be ready to go as soon as they come out of the box, you should never head out on your trip before breaking your walking boots in. Ideally, you'll have your shoes at least a whole month before your departure date, so you can spend plenty of time shaping your boot towards your foot.
Skipping this month of getting to know your boots and going on longer hikes without breaking your walking boots will guarantee a few blisters, no matter how high quality your boots are. This is especially true for high-class boots made out of leather, as the material needs time to soften up and take shape around your feet.
While your boots begin to take shape around your feet, breaking your walking boots in also gives you time to make sure that the shoes are the right fit. Too many hikers are faced with sore feet and discover misfitting boots after it's too late. Follow these tips to get the job done right, and go the extra mile to ensure your boots can go extra miles.
Wear Them Casually
The first few times you slip on your walking boots should be for short periods, so you and the boot can get to know each other slowly. Although it may feel silly, put on the same socks, you plan to wear hiking and get suited up, even just to walk around the house a bit.
Once you feel comfortable in your new boots, start wearing them while doing chores or on quick trips to the grocery store. Take them on walks of varying distances, slowly increasing the mileage you put on them after every successful outing.
Before you go on a more extended trip, but after you've taken several quick walks in your boots, take them out into the woods for a short hike. Getting off concrete is where your shoes will break the fastest, so be careful not to overdo it on a long walk.
You just never know, the most comfortable boots for walking might just be the ones you gave up too soon on or went hiking for 5 hours in straight from the box!
It's Okay To Be Judgemental
While you can expect your boots to become a bit more comfortable once you get used to wearing your walking boots, that doesn't mean you should overlook glaring flaws right out of the box.
There are some issues breaking in your boots can't fix. If you feel a pinching sensation in your foot, have trouble with blood flow, or the shoes feel too loose, you might have more significant issues than unbroken soles. The break-in period is your last chance to return the shoes or diagnose any sole or overall fit problems.
It's much better to notice these problems a few days after you've taken your shoes home rather than a few hours into a longer hike.
There's No Secret Formula
Don't expect anything other than time to break in your boots properly. Tons of snake oil salesmen and "experts" may offer up techniques that will break in your shoes in record times, but decades of hikers have discovered that nothing can truly speed up the process. It's worth it though, if you take your time you'll have the most comfortable boots for walking all day in and they'll be moulded to your feet perfectly!
Caring For Your Walking Boots
High-quality walking boots aren't cheap. Protect your investment – and your feet – by following a cleaning routine and regularly treating your walking boots to keep everything in top shape from the ground up.
A boot care routine may seem unnecessary at first glance. After all, aren't these shoes designed to get dirty?
Sure, if you only want your boots to last a year or two, you can trample in the mud and throw them straight into the closet until you need them again. However, If you want your walking boots to last for years, cleaning your walking boots should be done every few months or after any particularly filthy adventures.
Every time you take your boots into the woods with you, particles of dirt cling onto your outer materials and slowly work their way into the membranes of your walking boots. If left unattended, your shoes may lose their waterproof capabilities or lack the support necessary to provide comfort.
Luckily, caring for your boots is not a complicated process, especially if your shoes are waterproof.
All you'll need for the job is a cleaning product specifically built for your boots material and an old toothbrush. Once you've got your cleaning kit assembled, the process is as easy as 1-2-3:
Remove laces and knock boots together to rid any large chunks of mud and dirt.
Use your brush to shake off any other visible dirt chunks
Apply your boot cleaner and a bit of warm water, and use your brush to scrub your boots thoroughly.
Voila! Let your boots dry for 24 hours, reapply your laces, and they should look and feel back into top shape.
best walking boots

| Name | Weight | Material | Price |
| --- | --- | --- | --- |
| Salomon Quest 4D 3 GTX | 2 lbs 13.6 oz | Nubuck Leather, Gore-Tex Contagrip Rubber | $230 |
| Merrell Moab 3 | 2 lb 1 oz | Pigskin leather/mesh upper | $120 |
| Tracker II FG Mens | 11.6 oz | Leather | $269 |
| La Sportiva Nucleo High II GTX | 16.8 oz | Nubuck Leather, Gore-Tex surround | $199 |
| KEEN Men's Durand Mid Wide | 1 lb 6 oz | Nubuck Leather | $195 |
| Salomon Women's X Ultra 3 Low | 11 oz | Synthetic Textile | $150 |
| KEEN Targhee II | 17 oz | Waterproof breathable leather | $130 |
| Tracker II FG Womens | 15 oz | Leather | $240 |
| Salomon Vaya Mid GTX Hiking Boots | 12 oz | Textile | $160 |
| Joules Montrose Lace Up Hiking Boots | 2 lbs 14 oz | Leather | $140 |
How and Where We Tested To Find The Best Walking Boots
It's all well and good looking at a nice pair of boots online, but you don't really get a proper feel for them until you spend a few weeks walking in them! So with this in mind, we got our hands … err, feet on each of these boots to give them a thorough testing before committing to our reviews.
In terms of where we tested them, our team is based all over the world which meant we were able to test each pair out in a variety of different climates, conditions and terrains.
Comfort and Support
A great man once said, "you never truly know a pair of shoes until you've walked a kilometre in them" or some shiz along those lines, you get the idea! Basically, the only way you really know a pair of shoes is to get out of the store and give them a proper go. The most comfortable walking boots are the ones that don't chafe, rub or leave you with swamp foot and instead allow your feet to breathe and for you to forget you're even wearing them.
Breathability and Waterproofing
While testing these shoes and boots out we paid close attention to how well they kept things like rain, dew and other moisture. Equally, we assessed how well each pair breathed and kept the boots dry from the inside too. Any leaky or swampy shoes were swiftly booted from our list!
Weight
As backpackers, we all know just how important it is that everything we take with us weighs as little as possible. That's doubly important when it comes to walking boots. It's all well and good having a pair of comfortable walking boots but if they're super heavy you'll get tired sooner and they'll feel like a burden when you throw them in your pack.
Traction
Walking boots are built to keep you safe whilst traversing difficult terrain and one of the most important factors is traction and grip. This is something you can only experience for yourself by putting a pair on and testing them out on slippy and steep surfaces.
Quality and Durability
When we looked at these boots we paid close attention to the materials used, the quality of the seam sewing, how well glued the eyelets are and of course the soles. To best out just how long-lasting and durable each pair was, we were sure to allow our testers at least a few months with each pair.
FAQ about the Best Walking Boots
Still have some questions? No problem! We've listed and answered the most commonly asked questions below. Here's what people usually want to know:

Our GREATEST Travel Secrets…
Pop your email here & get the original Broke Backpacker Bible for FREE.
Final Thoughts
If you want to get to the summit, you'll need the support of the right walking boots. Heading out on your next trip with lackluster footwear is akin to going on a ski trip in blue jeans. You might be fine for a day or two, but mother nature will eventually soak through.
We've laid out everything there is to know about the best walking boots on the market, and now it's up to you to find the best walking boots for your needs. Take your time making this decision, and remember that it's absolutely normal to try on a variety of boots before finding the ones that fit just right.
Me and my Solomon Quests have summited the Cotopaxi, splashed through rivers with ease, and seen wonders across the world without discomfort. After experiencing what it means to have the wrong pair of shoes and what you can do with the right ones, I can't stress enough the benefits of finding your soul-shoe.
Do your research, ask yourself the tough questions, and find the perfect pair to make your trips easier for years to come.
---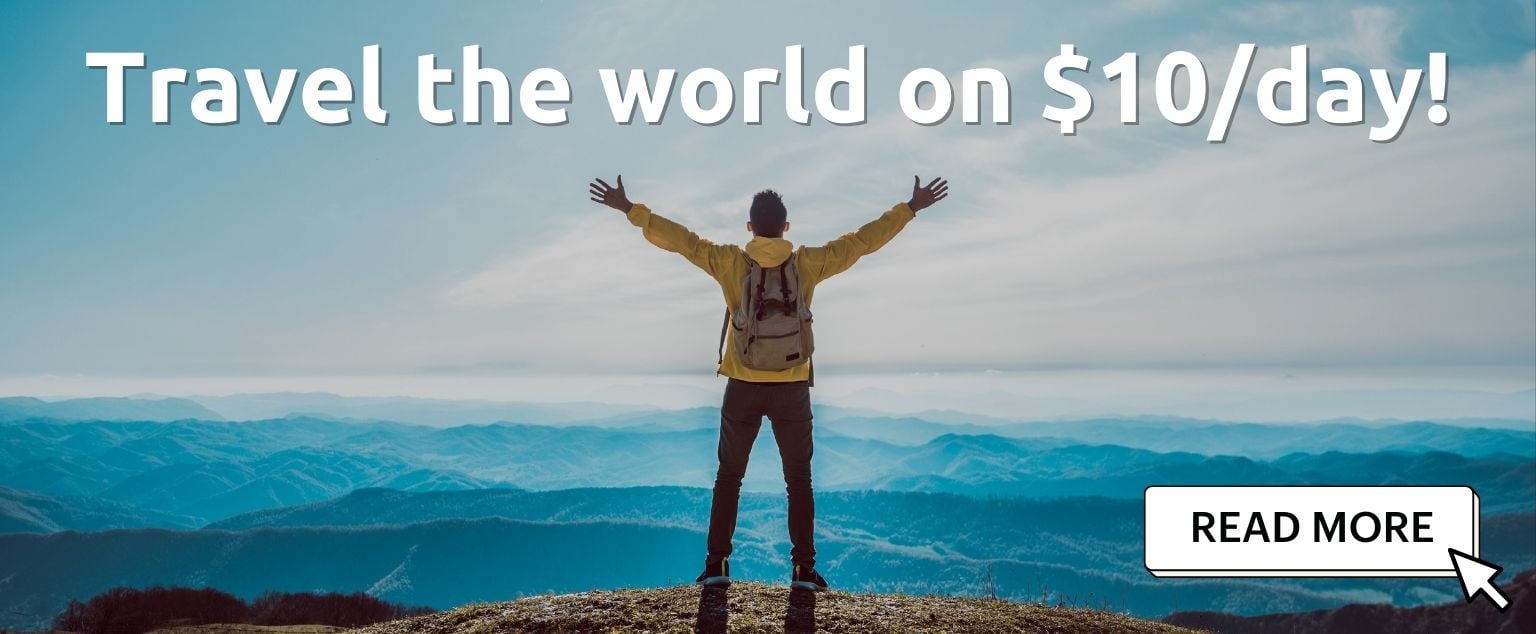 And for transparency's sake, please know that some of the links in our content are affiliate links. That means that if you book your accommodation, buy your gear, or sort your insurance through our link, we earn a small commission (at no extra cost to you). That said, we only link to the gear we trust and never recommend services we don't believe are up to scratch. Again, thank you!