Discovering the best handheld GPS options out there made us realize just how powerful and useful this technology is. Our conclusion? Every person that spends a fair bit of time outdoors should invest in a GPS.
Whether you're embarking on long thru-hikes, doing a bit of exploring in a mountainous region, or just satisfying a love of off-trail adventures, having a handheld GPS device is probably one of the best investments for outdoor enthusiasts in terms of personal safety and navigation.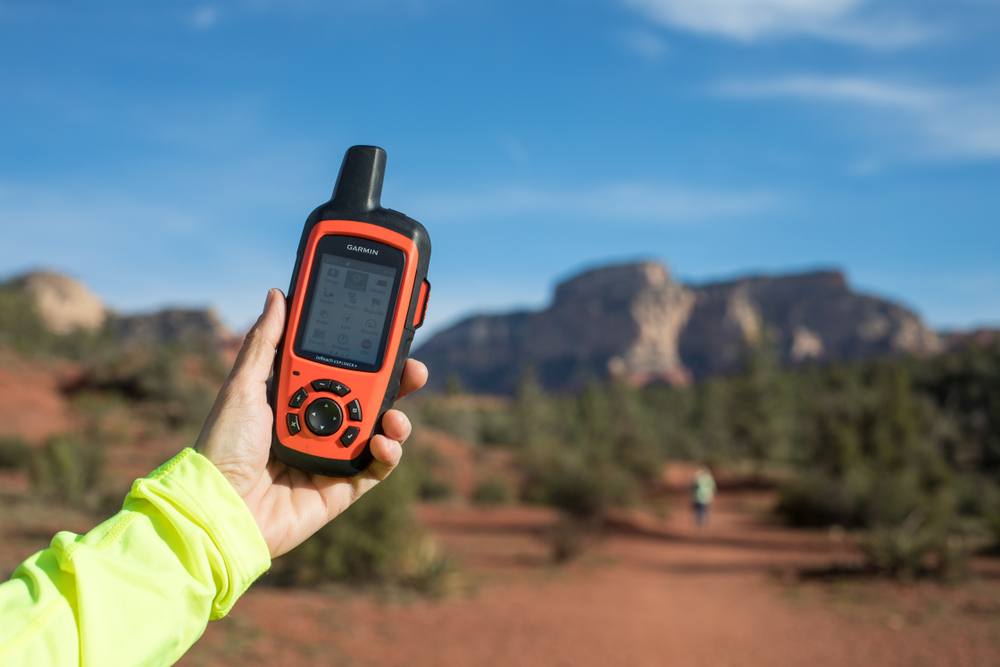 As technology advances and more and more products are available (not to mention the GPS systems included in most smartphones and devices), the options for handheld GPS devices may be overwhelming. Never fear.
We have separated the best from the rest.
Our team has simplified your search with our epic list of the absolute best handheld GPS devices on the market. To help you decide which one is best for you, we've also included a guide on what to look for when purchasing your own based on the technical requirements you are after.
From the best budget handheld GPS to the best on the market, we've got it covered. We've even got the lowdown on the best Garmin handheld GPS too!
Prepare to never be truly off-grid (or properly lost) again…
Quick Answer: Best Handheld GPS Devices
BEST OVERALL HANDHELD GPS
BEST OVERALL HANDHELD GPS
Garmin GPSMAP 65s Handheld GPS
Price > $$
> Bluetooth compatible
> Topo maps
BEST BUDGET HANDHELD GPS
BEST BUDGET HANDHELD GPS
Garmin eTrex 22x Handheld GPS
Price > $
> Budget-friendly
> microSD slot
BEST ULTRALIGHT 2-WAY SATELLITE MESSENGER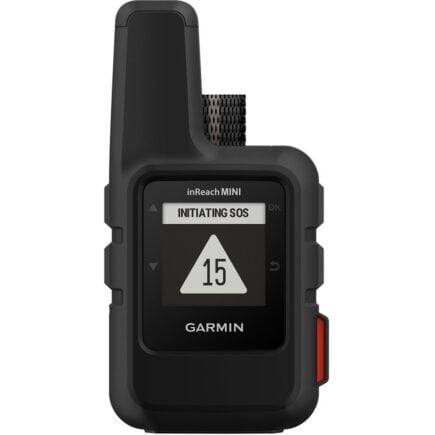 BEST ULTRALIGHT 2-WAY SATELLITE MESSENGER
Garmin inReach Mini 2-way Satellite Communicator
Price > $$
> Water and impact resistant
> 2-way texting and tracking
BEST HYBRID GPS/SATELLITE MESSENGER
BEST HYBRID GPS/SATELLITE MESSENGER
Garmin inReach Explorer+ 2-way Satellite Communicator
Price > $$
> 2-way message system
> Sensitive data point tracking
BEST HANDHELD GPS FOR OVERLAND TRAVEL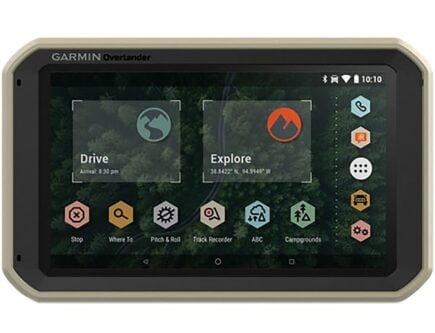 BEST HANDHELD GPS FOR OVERLAND TRAVEL
Garmin Overlander GPS All-Terrain Navigation Device
Price > $$$$
> Large touch screen
> Magnet mount for easy placement
BEST HIKING GPS FOR EXPEDITIONS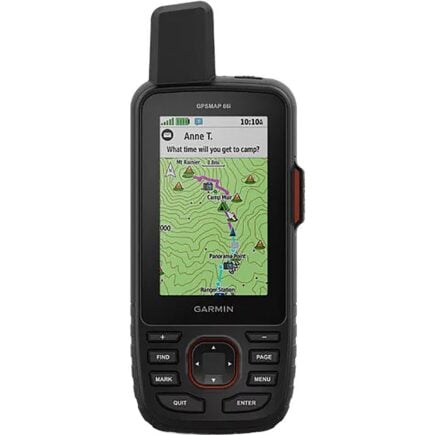 BEST HIKING GPS FOR EXPEDITIONS
Garmin GPSMAP 66i GPS and 2-Way Satellite Communicator
Price > $$$
> Explorer mode saves battery
> 2-way message system
The Best Handheld GPS Devices
Ladies & Gents, It's Time to Step Your GEAR Game Up. 😉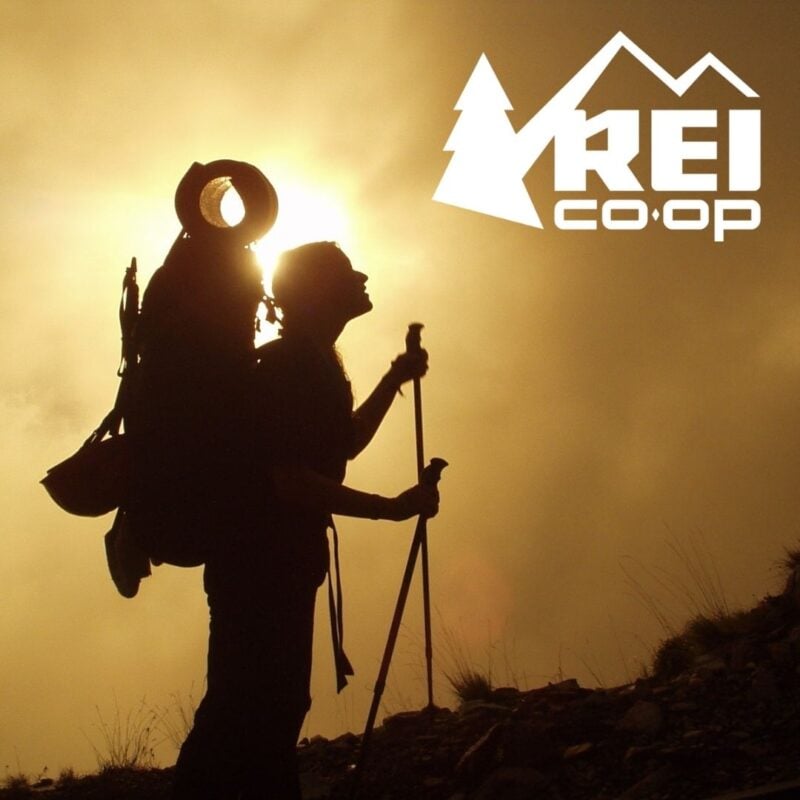 REI is one of America's biggest and most-loved outdoor gear retailers.
Now, for just $30, get a lifetime membership that entitles you to 10% OFF on most items, access to their trade-in scheme and discount rentals.
Join REI Today!
Best Overall Handheld GPS
Garmin GPSMAP 65s Handheld GPS is our pick for the best overall handheld GPS
Specs
Best Use: Navigating/Multisport
Preloaded Map: Topographic
Weight: 7.8 ounces
Battery Life: Up to 16 hours
Altimeter: Pressure-based
The water-resistant Garmin GPSMAP can run for up to 16 hours on 2 AA batteries, making it a convenient choice for long hikes or multiple-day trips if you bring along extra batteries and firmly placing it as our top handheld GPS.
You can also connect wirelessly to the GPS with Bluetooth or ANT+ technology to conveniently back up your maps and data points as you go along.
There are preloaded topo maps for the U.S. and Australia, showing you which roads and pathways are best for hiking and cycling. Other maps are also available for separate purchase if you plan on trekking in other areas.
The two AA batteries will give you approximately 16 hours of use when the device is in GPS mode. Of course, you can extend this time by only using it when necessary and powering it down when not in use.
The team rated this as one of the best handheld GPS units on the market for a number of reasons. Firstly they felt it was super easy to use especially given its wide range of features and functionality. They also loved the battery life of this GPS device which made it perfect for multiday hikes.
Pros
Bluetooth compatible
Topo maps
Cons
More expensive
Shorter battery life
Best Budget Handheld GPS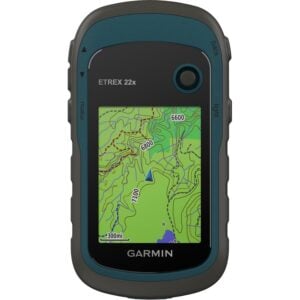 Our pick for the best budget handheld GPS is Garmin eTrex 22x Handheld GPS
Specs
Best Use: Hiking
Preloaded Map: Topographic
Weight: 5 ounces
Battery Life: Up to 25 hours
Altimeter: No
If you don't have tons of cash to spare but you're still dying to get hold of a handheld GPS, the eTrex Garmin model is a good option when it comes to the best budget handheld GPS.
The device comes with topographic maps that display routes for hiking and cycling – although there isn't an altimeter, so it's not well suited for mountain treks. The eTrex has 8GB of internal storage space to download other maps, and there's a slot for a microSD card for even more internal storage.
With two AA batteries, you can get about 25 hours of use in GPS mode before needing to replace them.
For a budget handheld GPS, the eTrex has fairly good screen resolution. The screen is 2.2inches and has a 240×320 pixel color display to help with the glare in direct sunlight.
The team chose this as their best cheap handheld GPS as they felt it really did the job without breaking the bank. They loved the small and lightweight design that still really packed a punch when it came to features. They also felt the screen was easier to see in full sun than other GPS devices on the market.
Pros
Budget-friendly
microSD slot
Cons
No altimeter
No integrated compass
Best Ultralight 2-way Satellite Messenger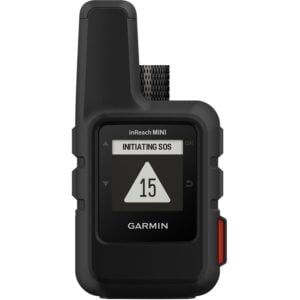 The best ultralight 2-way satellite messenger in our list is Garmin inReach Mini 2-way Satellite Communicator
Specs
Best Use: Backpacking, emergency preparedness
Preloaded Map: No
Weight: 3.5 ounces
Battery Life: 50 hours (10 min tracking intervals)
Altimeter: No
If you're after a super-light GPS that's easy to pack and carry around, the inReach Mini is the go-to option. It's perfect for emergency situations or lightweight backpackers who want the benefits of a GPS without adding too much baggage.
The benefits of the inReach Mini go further than just its size. This GPS also features 2-way texting, SOS functions, and tracking, making it ideal for travelers who are going to remote areas and want a safety backup plan.
With satellite subscription, you can send text messages beyond cellular range, making it possible to find you even if you're stranded in the middle of the wilderness.
The inReach Mini is also designed for the rugged outdoors and is water-resistant to withstand rain, snow, or even submersion of up to one meter for less than 30 minutes. The battery can last up to 50 hours while in 10-minute tracking mode; if you're careful, it can last for multiple days before needing to recharge.
The team felt this was the easiest handheld GPS to use due to its simple interface and no-nonsense functionality meaning help can be called with just one button. This tiny GPS device is so light and easy to carry around and it's easy to throw into even the smallest of bags, another winning feature for our team of die hard minimalists!
-> Want to learn more? Check out our in-depth Garmin In Reach Mini Review.
Pros
Water and impact resistant
2-way texting and tracking
Cons
No preloaded map
No altimeter
Best Hybrid GPS/Satellite Messenger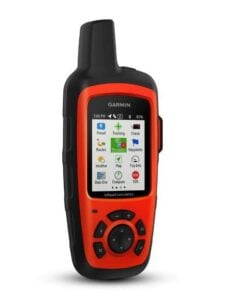 Top pick for the best hybrid GPS/satellite messenger is Garmin inReach Explorer+ 2-way Satellite Communicator
Specs
Best Use: Navigation, backpacking, emergency preparedness
Preloaded Map: Topographic
Weight: 7.5 ounces
Battery Life: 100 hours (10 min. Interval tracking)
Altimeter: Pressure-based
The Garmin inReach Explorer is the next step up from the Mini, but it's also heavier and comes at a higher price.
Unlike the inReach Mini, the Explorer has a preloaded topographic map, plus 2 GB of additional memory space for other maps and navigation points. The barometric altimeter and digital compass also provide more accuracy than other GPS devices.
The highlight of the Explorer is the text message system the GPS is capable of. Even beyond cellular range, you'll be able to send and receive messages – as long as you have a satellite phone subscription.
To help prepare for emergencies, the Explorer also has a MapShare feature, so you can share your location. You can also send an SOS signal to the GEOS 24/7/365 search and rescue center if you need immediate help and assistance.
Since a rechargeable battery powers the inReach Explorer, you'll need to watch your power level carefully when you're out hiking. For a few days, you'll be fine, but the Explorer won't work for multi-week off-grid adventures.
The team liked the idea of having the text message functionality on this device and really made it stand out above the rest. The MapShare feature was also one they found to be perfect when it comes to adding peace of mind when heading out into the backcountry. They also found it to be super rugged with its rubber-protected corners.
Pros
2-way message system
Sensitive data point tracking
Cons
Complex GPS (not suitable for beginners)
Not good for long trips
Best Handheld GPS for Overland Travel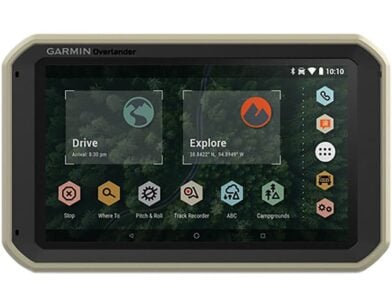 Garmin Overlander GPS All-Terrain Navigation Device is our pick for the best handheld GPS for overland travel
Specs
Best Use: Navigation
Preloaded Map: Road/Topographic
Weight: 15.4 ounces
Battery Life: 3 hours
Altimeter: Pressure based
One of the heavier and more expensive GPS systems on our list, the Garmin Overlander is definitely designed for road travel. Since it's almost a pound and is much bigger than other GPS devices, it's not exactly something you'd want to carry around on a backpacking trip.
Many of the features are also specifically designed for road travel, like the preloaded road maps and the pitch and roll gauges when traveling on rough terrain.
The Overlander also comes with a magnetic mount, so you can conveniently place it on your dashboard or by the steering wheel to easily check it. If you want to invest further in your GPS, you can get satellite communicators or backup cameras that can be paired with the Overlander for even easier navigation.
A significant downside to the Overlander is the short battery life. It only lasts about three hours before needing to be recharged, so it's not a great option for super long trips.
For those of the team road-tripping they loved this GPS and in particular, they appreciated the preloaded points of interest as well as the Ultimate Public Campgrounds app, both of which made their trips even more fun! The unique magnetic mounting system also made this GPS device super easy to use.
Pros
Large touch screen
Magnet mount for easy placement
Cons
Expensive
Short battery life

Do You Want to Travel FOREVER??
Pop your email in below to get a FREE copy of 'How to Travel the World on $10 a Day!'.
Best Hiking GPS for Expeditions
Our pick for the best hiking GPS for expeditions is Garmin GPSMAP 66i GPS and 2-Way Satellite Communicator
Specs
Best Use: Hiking
Preloaded Map: Topographic
Weight: 8.5 ounces
Battery Life: Up to 35 hours
Altimeter: Pressure-based
The GPSMAP 66i is a great all-around option, and a good choice for a GPS to bring along on expeditions. From 2-way messages to a pressure-based altimeter, there are numerous benefits to the GPSMAP 66i – but it does come at a higher price.
Topographic maps are already loaded onto the device, and you can manage your maps and waypoints with the Garmin Explore website. There are also satellite imagery downloads available to help you better navigate your surroundings.
For safety and convenience, you can send and receive messages on the GPSMAP 66i, as well as get updates about the weather forecast.
And no worries if your travels get a little rough; this GPS device is actually considered waterproof and can withstand being submerged up to one meter for no more than 30 minutes.
The rechargeable battery means you'll need to watch how much power you're using on trips, but thanks to the Expedition mode with 30-minute tracking intervals, you can still get up to 200 hours of battery life before needing to recharge.
The team were blown away by the accuracy of this device when it came to GPS positioning, making them feel much safer on the trails. The added messaging feature meant the team felt super confident to explore the outdoors. They were also impressed by the fact this device is fully waterproof too.
Pros
2-way message system
Explorer mode saves battery
Cons
Expensive
Difficult set-up process
Best of the Rest
Specs
Best Use: Backpacking, hiking, skiing
Preloaded Map: Basemap only
Weight: 3.1 ounces
Battery Life: Navigation mode 48 hours, battery saver mode one week
Altimeter: Pressure-based
Lightweight and reliable, the Foretrex 601 is moderately priced and easy to carry around, thanks to the watch-style design. It runs on two AAA batteries and can last up to a month if it's only in watch mode. Once in navigation mode, you'll want to bring spare batteries if you're going on a multi-day trip.
The Foretrex 601 not only works as a GPS device but can also receive notifications for email and text alerts. You can also purchase sensors to monitor heart-rate, temperature, or attach a Garmin VIRB action camera.
A 3-axis compass, a barometric altimeter, and a 3-axis accelerometer are all incorporated into the device to more accurately determine your location.
It may be small, but the Foretrex 601 is super durable and up to military-standard construction. The team felt it was the perfect option for someone wanting something tiny, reliable, cheap and super easy to use. They loved the easy-going price tag and felt the added functionality of being wearable on their wrists made it even more practical.
Pros
Lightweight
Multiple modes to save battery
Cons
Small screen
No topographic map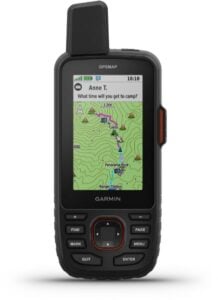 Specs
Best Use: Navigating/Multisport
Preloaded Map: Topo
Weight: 8.1 ounces
Battery Life: up to 165 hours
Altimeter: Pressure-based
A high-sensitivity GPS, the GPSMAP 67i is a good choice for canyon expeditions or places with thicker tree cover, since it will still be able to pick up the satellite signals. 
The GPS also comes equipped with a barometric altimeter to determine your altitude more accurately and watch weather patterns. You can use the Active Weather feature for updates about the weather forecast to help you better plan your adventure.
In addition to the preloaded maps, there's also 16 GB of internal storage, which can be used to load additional maps and data. Further internal storage is possible by purchasing a separate microSD card.
Even if your treks end up being a bit rough and rugged, the GPSMAP 67i is impact-resistant and water-resistant. It can be submerged for up to one meter for less than 30 minutes without any damage. 
The team were mega impressed by the range and coverage of this GPS and felt for those heading off deep into the wilds, it was the perfect way to stay safe. The incredible internal storage, which blows everything else out of the window, meant they were able to download and store as many maps as they darn well wanted!
Pros
Impact and water-resistant
16 GB internal storage
Cons
Poor screen resolution
Difficult set-up process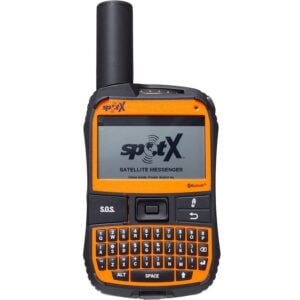 Specs
Best Use: Multisport
Preloaded Map: No
Weight: 7 ounces
Battery Life: 240 hours
Altimeter: Satellite-based
The SPOT X is a relatively affordable and effective GPS device, although it lacks preloaded maps, which can be a deal-breaker for some.
Where the SPOT X excels is in the satellite messaging and Bluetooth connectivity. It can be used as a standalone communication device and has its own US mobile number. The SPOT X can still function outside of cell range, making it convenient for staying in communication when you're off-grid.
In case of emergency, you can send an SOS to the 24/7 search and rescue center for quick assistance wherever you happen to be.
By connecting the SPOT X to your other devices via Bluetooth, you can access your contacts and save data along the way.
Thanks to the variety of tracking intervals, you get a fairly long battery life out of the SPOT X before you need to stop and recharge.
The team loves how they can use the Bluetooth function to connect to their phones and send messages back to them without any fuss. They also in particular like that their treks can be followed live by someone back home which is great for added confidence on the trails. Having said that they felt it was more of a communications device than a GPS device.
Pros
Affordable
Satellite messaging
Cons
No preloaded map
A bit heavy
Specs
Best Use: Multisport
Preloaded Map: No
Weight: 5 ounces
Battery Life: 17 days
Altimeter: Satellite-based
The extensive battery life of the SPOT Gen4 is where this GPS really shines. Lasting up to 17 days with 10-minute tracking intervals, you'll be good to go for longer trips off the grid and still have a reliable GPS to use for navigation. 
Unfortunately, the SPOT Gen 4 lacks preloaded maps, but if this aren't crucial features for you, then the SPOT Gen 4 is a great budget-friendly GPS option. 
You can still send SOS and emergency messages to 24/7 search and rescue teams, as well as messages to friends and family once you have a satellite subscription plan.
In terms of durability, the SPOT Gen 4 also does well. It's shock-resistant and highly water-resistant and can even withstand short submersions of less than one meter. 
The team loved this little GPS and felt it was a little beast in terms of durability as well as its functionality. One TBB member relayed back to us how they can set up nightly emails with their current positioning at the end of each day with the click of a button! The battery life on this thing was also something they were super stoked about and felt it was perfect for those long multi-days trips.
Cons
No preloaded maps
No altimeter
The best present of all… is CONVENIENCE!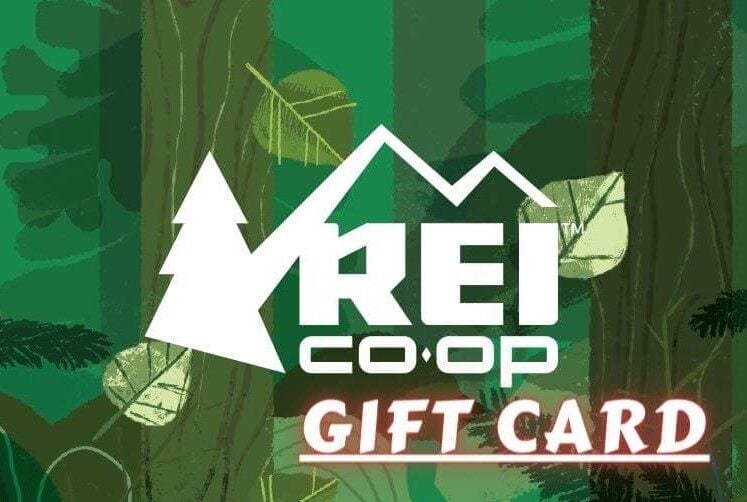 Now, you could spend a fat chunk of $$$ on the WRONG present for someone. Wrong size hiking boots, wrong fit backpack, wrong shape sleeping bag… As any adventurer will tell you, gear is a personal choice.
So give the adventurer in your life the gift of convenience: buy them an REI Co-op gift card! REI is The Broke Backpacker's retailer of choice for ALL things outdoors, and an REI gift card is the perfect present you can buy from them. And then you won't have to keep the receipt. 😉
Buy on REI!
How to Choose the Best Handheld GPS
GPS devices are readily available. From the GPS already installed on your phone to super high-tech and expensive options, it can be overwhelming to choose the right one – let alone decide if it's necessary to get a handheld GPS in the first place!
We'll go through the benefits and advantages of having a handheld GPS device, and what to look for in the best GPS models. That way, you can decide where the balance between practicality, usefulness, and price falls for you.
Touchscreen vs. Buttons vs. Using via Bluetooth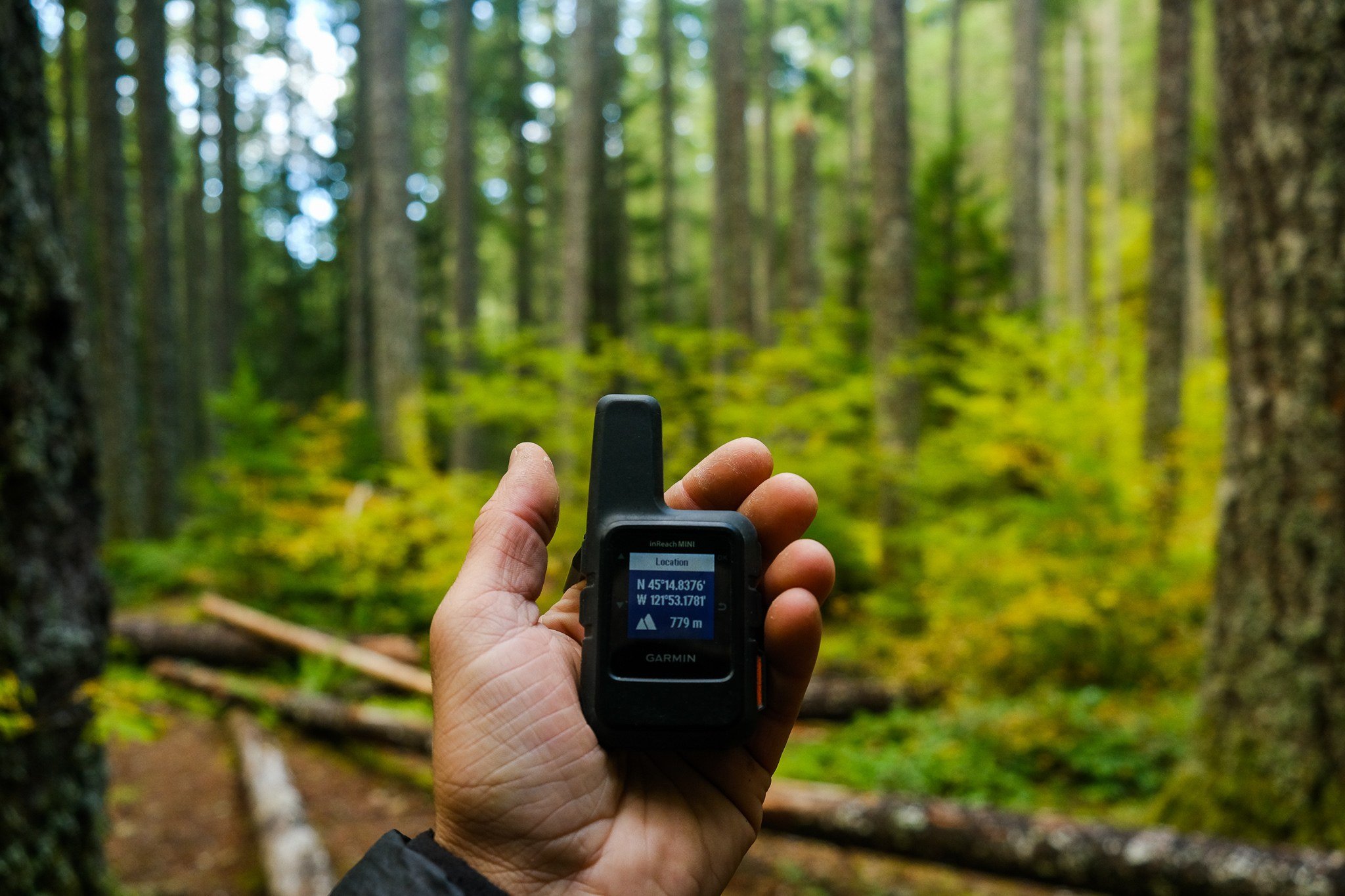 The bottom line for choosing between a touchscreen or a button operated handheld GPS is one of personal choice. Some people think touchscreens are easier, while other people prefer the tactile use of buttons.
Many of the newer handheld GPS models are touchscreen functioning, but there are still numerous options for button-operated GPS devices. Some use a combination or can switch back and forth between functions.
If you're planning on hiking or using the GPS in colder weather, having one with button functions may be more practical. Touch screens, on the other hand, have similar function methods to most smartphones, so if you're already comfortable and familiar with this, a touchscreen GPS may be better for you.
Having your GPS be Bluetooth compatible is another personal preference factor, but there are several clear advantages. One of the biggest reasons to have Bluetooth connectivity is how much easier it is to back up and save your tracking points and data.
Handheld GPS devices with Bluetooth connection do tend to be a bit more expensive, so if price is a big issue (or you don't like using smartphones in the first place), don't worry so much about having a Bluetooth connection and just make sure you backup your data manually.
Display: Usability and Practicality
A handheld GPS is no good if the screen is too small to read. While smaller devices have the benefit of being lighter and more portable, they can be difficult to use, particularly if you're in harsh lighting conditions like out on a boat or on a snowy mountain top.
However, if you plan on going mountain biking with your handheld GPS, you don't want something bulky and cumbersome to carry around.
If you know what activities you'll generally be using your GPS for, you'll have an idea of how large of a screen you want.
Thankfully, new Garmin handheld GPSs have greatly improved their brightness and readability, even in direct sunlight. Most screens have anti-glare technology and high contrast, so you don't have to strain to read your screen or data points even in the harsh glare of the sun.
Again, take price into consideration. More expensive handheld GPSs will typically have better screen visibility in sunlight. Cheaper models will still function okay, but the technology for backlighting and contrast to help with glare isn't as good.
Functionality-Coverage Areas
A big mistake is ditching your trusty old compass and paper map once you have a GPS. Technology is great and can simplify things immensely, but you don't want to be stranded without batteries or with a waterlogged device.
As technology improves, GPS readings are becoming more accurate. In theory, you should have coverage for your GPS anywhere in the world (thus the name Global Positioning System).
In practice, though, there are other factors you need to consider while you're out on the trails.
Although GPS devices are becoming more sensitive, their signal can still be blocked by thick tree canopies. Clouds do not inhibit the signal, though; even if it's an overcast day, you should still be able to read your GPS just fine.
GPS devices won't work underground or underwater, although most will be destroyed if put underwater anyway. Thick tree cover will make it challenging to receive a signal on your GPS, although as satellite signals become stronger, this is less of an issue.
Mapping and Memory
Each handheld GPS comes with a preloaded base map. Better GPS devices have topo maps, which are very helpful if you plan on going for long hikes.
It's possible to purchase separate topo maps or other specialized maps on a data card and upload them to your GPS unit. Sometimes you can find cheaper map varieties online, although these aren't always guaranteed products like the maps from the manufacturer.
The more memory your GPS has, the more data points you can store in it. If you run out of storage space on your device, you can purchase a microSD card to expand the memory.
Usually, GPS devices have plenty of space for data, and it's always easy to delete old maps and waypoints to free up space. If you plan on doing long thru-hikes which require lots of maps and waypoints, it's a good idea to get a GPS with more memory or invest in a microSD card.
Satellite Communication Abilities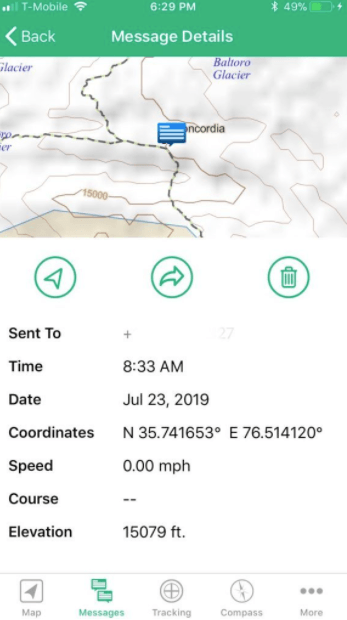 To initially lock onto satellite signals, all that's required is to take your GPS outside and turn it on. It may take a few minutes at first to connect to a satellite service, but then the device will continue to access connections to the satellites available.
It's a good idea to try out your handheld GPS in your neighborhood or local park just to get a feel for how it works before you take it out on a long hike or multi-day trek. Each device has its own quirks and characteristics that you'll need to familiarize yourself with for easy use.
All handheld GPS devices rely on a satellite connection, but some can perform unit-to-unit calls. This allows you to communicate with friends as well as receive weather updates, so you can better plan your trip based on the forecast.
A lot of hikers feel like this feature is unnecessary, but in some circumstances, it can be beneficial. If you're a part of a research group, a search-and-rescue party, or feel more secure when you have another form of communication, a radio is a good feature to look for.
Besides being able to communicate with a two-way radio, having additional satellite connectivity on your GPS can be helpful for getting weather updates. If you're on a longer hike with limited shelter options, it helps to know the rain forecast to plan when to begin hiking, so you're not as likely to be caught in a downpour.
Battery Type and Battery Life
AA batteries are still the most common battery type used in handheld GPS devices. Thankfully, AAs are very easy to purchase almost anywhere. They're not super heavy, so you can carry around spare batteries if your GPS runs out.
Rechargeable lithium-ion batteries are also fairly common in GPSs. However, some rechargeable GPS devices will run out of battery quickly. Although you'll save money in the long term by not needing to buy new batteries, your GPS may require frequent charging.
Again, it's good to think about what type of activities you'll be using the GPS for. If you're going on long thru-hikes in places where you won't have electricity for several days, having a GPS with AA or AAA batteries that you can replace is probably better.
If you know you'll have regular access to electricity and plan on using your GPS for shorter excursions, it may be better to get one that is rechargeable. Sometimes, these can be more expensive upfront but can save money long-term.
Regardless of what type of battery the handheld GPS has, it's a good idea to check the specs on typical battery life and see if there are any reviews commenting on battery power and typical run-time. We've made sure to include the battery life for each of the GPS devices on our list to help you make an informed decision.
Altimeter, Barometer, and Compass (ABC)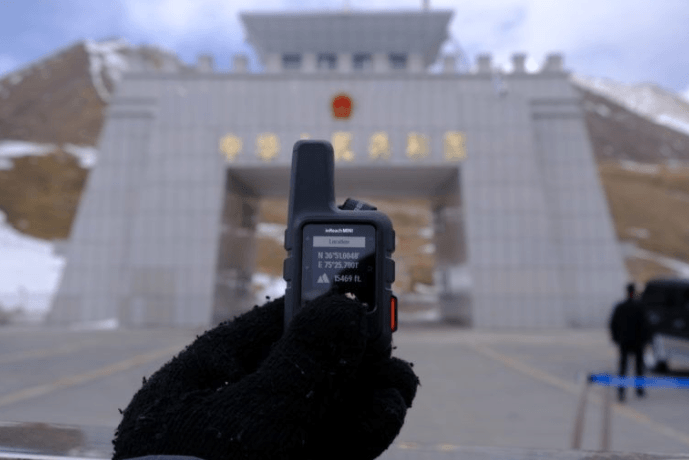 There are two ways in which a handheld GPS can give you information about altitude. The first and most common way is through an altimeter, which provides data based on satellite signals.
Most GPS devices come equipped with altitude readings from satellites. However, these altitude readings may not be entirely accurate, although they have significantly improved as there are more satellites and greater coverage.
Some GPS devices also have a barometer, which gives you information about changes in altitude based on the ambient air pressure. Handheld GPS devices with barometers are much more accurate at determining altitude and can pick up even slight variations.
Having a barometer is particularly essential if you plan to use your GPS on mountaineering expeditions or high altitude treks. In these situations, small changes in elevation can make a big difference in an individual's health.
On the other hand, if you're only using your handheld GPS out on your boat, altitude changes aren't something you need to pay attention to.
It's always a good idea to carry a compass separate from your GPS, just in case. Technology is great until it stops working, so having a backup plan is important.
Many GPSs will have a digital compass included in the device. Even when you're following a GPS map, it's a good practice to keep your bearings and not totally rely on the device. Not only does this improve your sense of direction, but it makes it easier to retrace your steps should your GPS fail for some reason.
Dimensions and Weight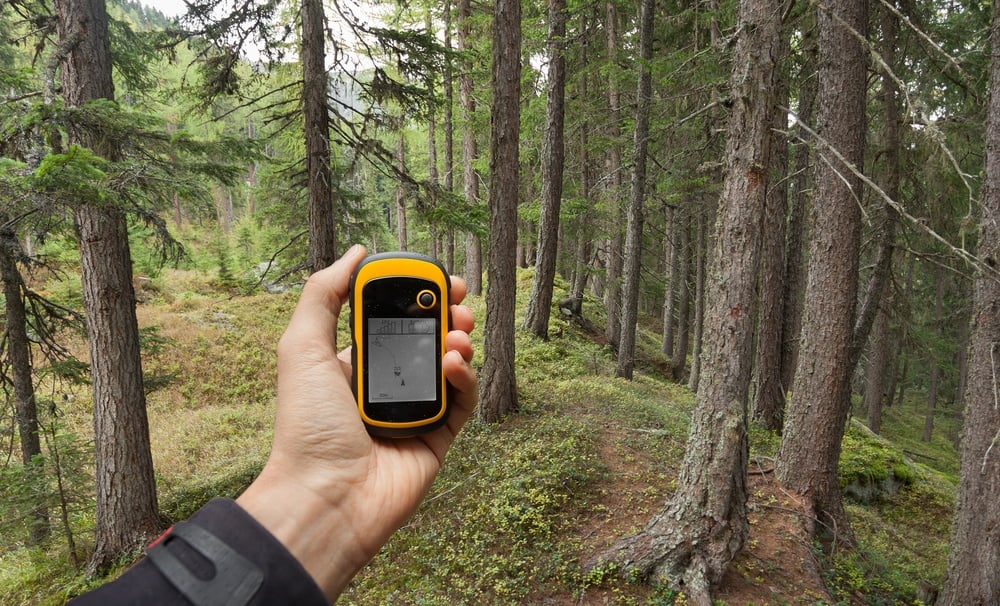 The size and weight of a GPS is mostly up to personal preference. Lightweight backpackers will prefer the smallest and lightest option, while people planning on using a GPS on a fishing boat might not care if their device is a bit bulkier.
Although technology has improved greatly, in general, bigger GPS devices have more features and better screen resolution than smaller varieties.
It's very uncommon for a GPS to be over a pound; most average around eight ounces. If you're used to carrying your cell phone, you can weigh this on a kitchen scale to get an estimate for how a GPS would compare in terms of weight.
It's a good idea to focus on what features a GPS has instead of the weight. It might be tempting to get something smaller and lighter, but if it doesn't have the functions you need, it won't be useful.
Smaller GPSs aren't necessarily cheaper; sometimes the smaller varieties are even more pricey depending on their capabilities.
Handheld GPS vs. Smartphone GPS Apps
Practically every smartphone comes equipped with a GPS app, which most people are familiar with using. If something comes free on your phone, why bother purchasing a separate handheld GPS?
Firstly, the accuracy of a Smartphone is usually poorer than a handheld GPS, and the satellite connection isn't as good. Secondly, keeping your cell phone charged just to use as a GPS on a long hike is often difficult, since the battery will usually die much faster than a battery-powered or rechargeable handheld GPS.
The bottom line is necessity; if you're just going on short day hikes in a local park with good cell phone reception, it's probably not worth getting a handheld GPS.
If you're frequently frustrated because your cell phone goes out of satellite range, or you're constantly worried about your battery dying, a handheld GPS is probably a good investment.
Many newer handheld GPS devices can also connect via Bluetooth to your favorite smartphone or tablet. This way, you can easily back up navigation points and maps to help free up memory space on your GPS and have a data log of your adventures.
How We Tested The Best Hand Held GPS
There is no perfect or exact science when it comes to testing travel gear, but thankfully we have used plenty of it over the years so we feel pretty confident when it comes to picking out the best personal GPS for you.
Whenever we test a piece of gear we are sure to hand it out across the team so each member can give it a go. The team also happens to be spread out across the world, meaning we get to see how each device works in a number of different locations and climates too.
Some of the main metrics we look at are things like durability and weatherproofing, how heavy or light each item is, how packable they are and of course, how it fulfils its primary purpose. In this case with GPS devices it's things like range/ coverage, battery life, maps, memory, usability and additional features as we previously mentioned.
Finally one of the most crucial factors is how much each item costs and whether we feel that price is justified or not. Expensive gear is given a much harder time and has to really shine to impress us. On the other hand, cheaper options are given a bit more leeway.
FAQ about the Best Handheld GPS
Still have some questions? No problem! We've listed and answered the most commonly asked questions below. Here's what people usually want to know before we come to the end of our GPS hand held review:

Our GREATEST Travel Secrets…
Pop your email here & get the original Broke Backpacker Bible for FREE.
Final Thoughts on the Best Handheld GPS Devices
Whether you're heading out to the backcountry trails or setting off for a long kayak expedition, having a handheld GPS can save you time and give you peace of mind.
From convenient SOS messages to retracing your favorite hikes, there are so many features possible in a GPS device that shopping for the right one can be a daunting process. Hopefully, you've come away with some good ideas about what sort of GPS is right for you after you've gone through our list of the best handheld GPSs!
I totally understand the need to disconnect from any and all technology whilst out on an epic backcountry adventure. I get it!
Having a GPS in your backpack provides the minimum amount of link to society and technology by proxy – while providing you with an empowering, life-saving device that will prove to be useful in a variety of scenarios.
Regardless, if you're searching for your first GPS or trying to find a replacement for an old model, having the right device is guaranteed to bring a bit more freedom and peace of mind into your life.
Don't know which GPS to go for? Our top pick – the Garmin GPSMAP 65s Handheld GPS – is an all-around winner. 
Stay safe out there guys.
---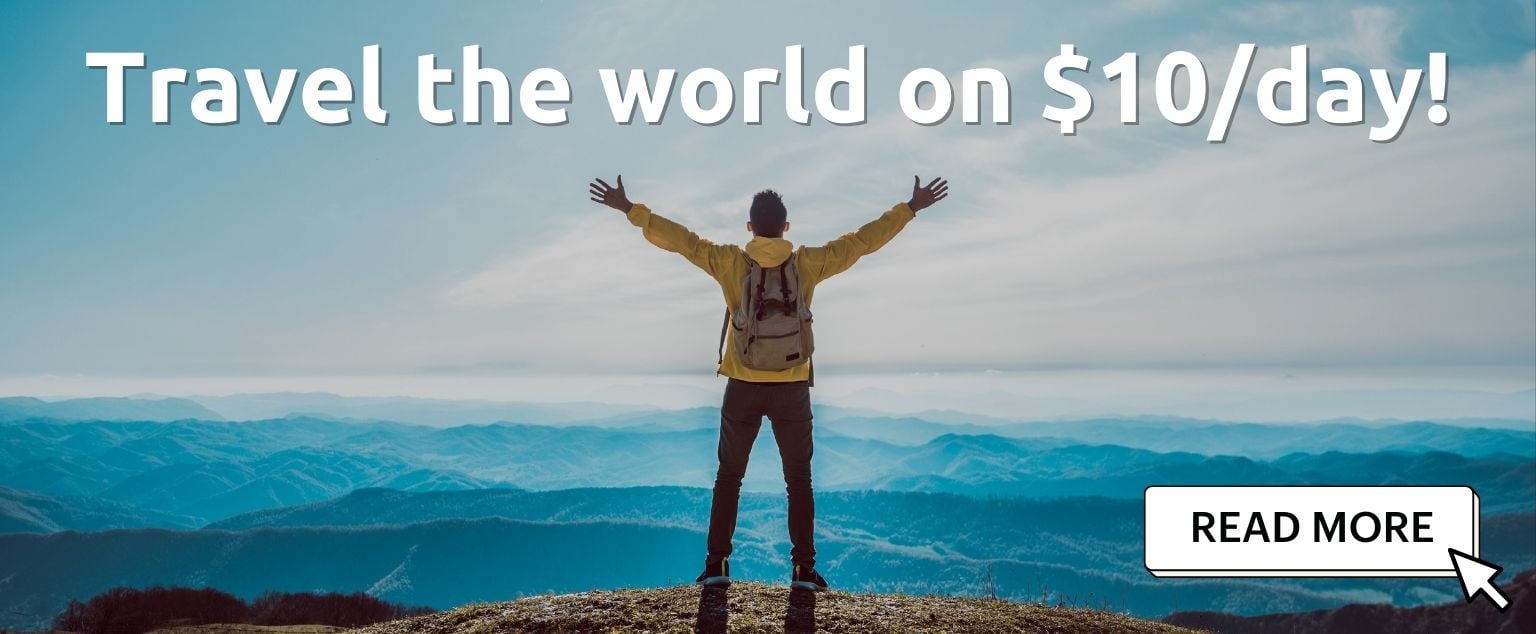 And for transparency's sake, please know that some of the links in our content are affiliate links. That means that if you book your accommodation, buy your gear, or sort your insurance through our link, we earn a small commission (at no extra cost to you). That said, we only link to the gear we trust and never recommend services we don't believe are up to scratch. Again, thank you!