While there is certainly no chance of having much energy for exploration those first few months, having a brat doesn't mean life has to end – you can continue to do all the things you used to do; you just have to drag a tiny, smelly, noisy human along with you!
Don't wait for your kids to grow up enough to walk a few miles on their own before you get exploring. There's plenty of evidence that points to spending more time in nature helping encourage a natural sleep cycle, anyway. That's all the encouragement I needed to give it a shot!
Child carriers enable us to get outdoors with our kids. Granted, we can't take them up Everest, but you'll have more fun heading through the neighbourhood park with your newborn than you ever did scaling El Cap before you settled down.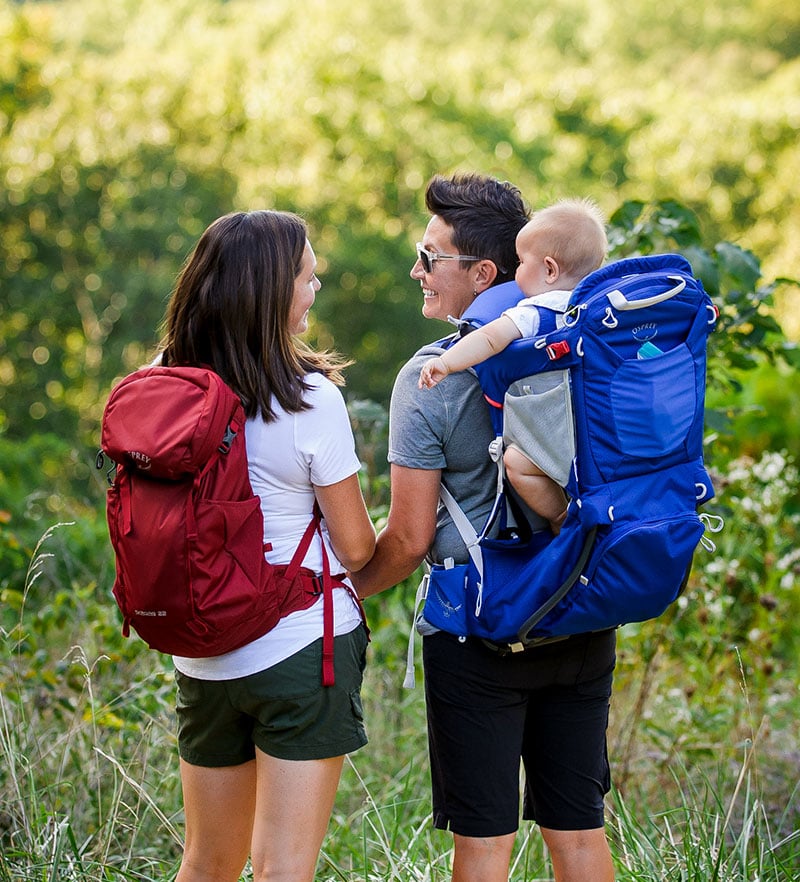 There is nothing like the fresh air and the hush of the woods to bring a family together, but those little guys can get heavy long before they can walk by themselves. Therefore, choosing the right kid carrier is almost as paramount as choosing the right kid.
A whole lot of variables go into child carrying. Having a quality harness, padding in all the right places and malleable suspension systems that adjust to each set of shoulders is the bare minimum for certification. All these features won't come cheap, but they'll definitely come in handy when you're a few miles in, and the little ones decide they are done.
We took a look at the top child carrier packs of all categories. Everything from carry-all harnesses capable of making toddlers lighter than air to frameless models for quick hikes made an appearance in our ranking system, and the best of the best made it to the top.
A great child carrier will pack a supportive design for both child and adult while keeping the weight down. Today, we're going to put you on our backs and walk through the best child carriers for hiking and encouraging a life outside.
Buying The Best Kid Carrier For Your Needs
A good carrier is tough to come across, as it has to consider both your needs and the needs of your little hikers. The comfiest child carrier might be great for napping to the rhythmic pitter patter of your feet in the backcountry, but if all that padding gets too heavy, you'll both need a few naps to get through the hike.
Especially when it comes to child carriers, ultra-lightweight isn't always better. Child carriers often feature internal or external frames that help share the load and guarantee the entire weight of your kids isn't only on your shoulders. Extra ounces also come in handy when they produce a hard-wearing child carrier.
There is no hike that comes without the risk of a slip. In fact, if you keep walking long enough, you're bound to take a tumble. Make sure your child carrier comes with the proper harness straps and extra splashes of grip that will guarantee your tumble doesn't ruin the afternoon.
Every child carrier for hiking on our list takes care of the essentials. Things like extra lumbar support, kickstand capability, and an adjustable sunshade were the bare minimum for consideration on this list.
Beyond the fundamentals, each one of these child carriers focused on different niches to dominate one particular style of Sunday. Whether you're searching for a no-frills option perfect for strolls through the park, or a mac-daddy child carrier that will practically haul your baby on its own, you'll find a great option on our list.
Ladies & Gents, It's Time to Step Your GEAR Game Up. 😉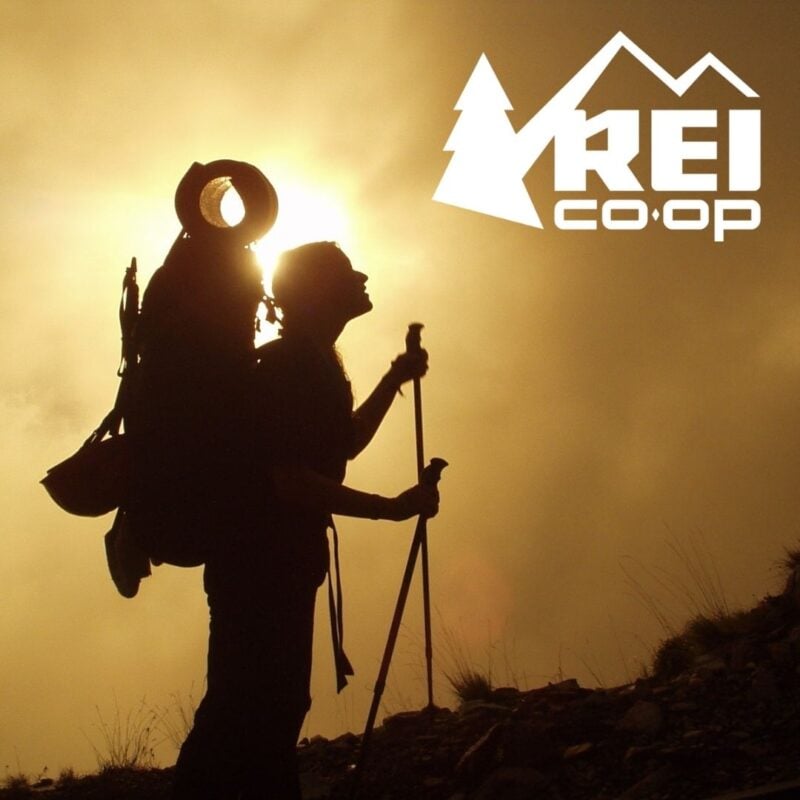 REI is one of America's biggest and most-loved outdoor gear retailers.
Now, for just $30, get a lifetime membership that entitles you to 10% OFF on most items, access to their trade-in scheme and discount rentals.
Join REI Today!
If I'm taking my newborn into the woods, I'd want a few all mighty guarantees attached to anything I trust to get the job done. Osprey's packs are built strong enough to serve as child and grandchild carriers and backed up by a lifetime warranty that you can pass down along with the pack.
In the meantime, enjoy zippered hip pockets and loads of extra storage spaces that make sure you've got space for a diaper change. An aluminium cage adds on a few ounces of weight but makes child carrying look and feel easy. Foam cushioning and an adjustable height setting ensure the baby stays comfortable even through some serious growing.
Kelty's superpowered child carrier packs an additional 26 Liters of storage space alongside a comfortable roost for your baby. The lowdown set-up of the storage section of this backpack lifts up your child and gives them a great vantage point. They'll be able to reach out and touch the trees while you pack along everything you need.
Comfortable stirrup straps and a front handle that doubles as a chin rest will rock the kids to sleep once the rhythm of the hike sets in. The raised seating and shoulder-level buckles position aren't the best for taller kids, and the torso length may not suit taller adults, but there is a luxurious amount of adjustability to combat that.
You'll find a new quirk every time you take a hike, and your kids won't ever have a better view of the great outdoors than they will across your shoulders and strapped into this pack.
Osprey's plus model can do everything the Poco LT can do while adding on six extra litres of storage capacity. Miraculously, the plus only weighs 3 ounces less than the LT model, even with all this extra storage. The bag grows and stretches in all the right places to accommodate larger waists and bigger babies.
Poco Plus' Immense storage is thanks to an extended lower compartment that still works within the contours of your back. You can add on a hydration bladder and a few snacks for yourself in the top pockets and get underway. REI's editorial board couldn't resist all the extra features and classic Osprey comfort offered in the Poco Plus and bestowed upon the Poco plus the honour of the editor's choice award.
You won't find a safer bet than the favourite choice of the largest outdoor company on the planet.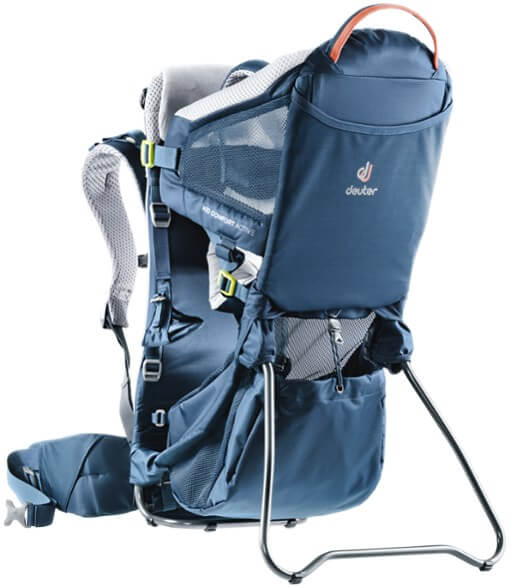 Deuter's minimalist model may shed a few ounces, but it's still all about stability. The carrier weighs less than 6 lbs on its own, spreading the weight through loads of comfort-first construction points that bring together a high-tech fit ready for some serious adventure.
The breathable pack is a great choice for day hikes or taking your kids through the woods at higher speeds. You won't find loads of storage or padding in this lighter option, but the pack still adds everything you and your child need for a grand day out. Plus, loads of detachable and compatible accessories are available to accommodate trips of all shapes and sizes.

Do You Want to Travel FOREVER??
Pop your email in below to get a FREE copy of 'How to Travel the World on $10 a Day!'.
This particular venture is perfect for anyone looking for a more barebones approach to child carrying. Deuter made sure to pack everything you and your child need for hiking and napping on the go into this pack without adding on loads of extra features to keep weight and costs down.
One large difference between the other packs we've covered is the lack of foot stirrups. As long as you don't mind the risk of a few pokes in the ribs, the pack still has excellent load distribution and a powerful hip belt that contours to all sorts of bodies. The venture also keeps things close with a contact back system that feels more secure than some air mesh options.
It all adds up to a niche bag perfect for shorter trips and less picky toddlers.
From hardcore bike racks to bulletproof luggage, Thule spares no expense while making it easier to get out there. Their child carrier is another excellent effort in a long line of quality from the company, and if it wasn't for the slightly obscene price tag, this carrier would have a serious argument for number one on our list.
The sapling fits right above the hips and rocks unique flexibility that allows your baby to sit upright without all the weight falling on your shoulders. A huge side entry strap makes for easy removal even when your child isn't exactly cooperating with the efforts, and a stomp pad makes the job even easier.
You can cycle between four stopping points on the back section and full shape up the hips on one of the most adjustable child carriers out there. If you want even more control, the Thule Sapling elite model offers up everything in the base along with extra spacious hip belts and a removable day pack!
This unique bike trailer easily converts into a stroller to make sure you get the most out of your Saturdays. You can hook this bad boy onto the back of your bike and take the scenic route to the farmer's market. Once you're there, you can disengage and stroll through the stalls taking up to two kids along for the ride.
Your kids will eventually grow out of a child carrier, but this courier trailer has the suspension and shape to serve as a gear hauler long after they've got their own set of wheels. If you really want to put your child's carrier to the test, this is the best choice. Your kid can be ready for off-roading a lot earlier than you might expect, as the Courier bike trailer is MTB park ready all the way through the dust-proof shell.
There's smart, and then there is Chico Smart, the awareness that not every stroll through the nature preserve requires the latest in child-carrying technology. This soft carrier will accomplish the same essentials as the greatest packs on our list. You can expect the chico to stay comfortable through shorter distances, keep the sun off, and provide a kickstand for a breather.
That's about as far as the support goes in this particular model. There are no external water bottle pockets and very few spaces to put extra diapers, so the child carrier is best used in tandem with a day bag. Still, a durable sternum harness and hip belt spread the support and make a no-frills child carrier that still sneaks in padding in all the right places.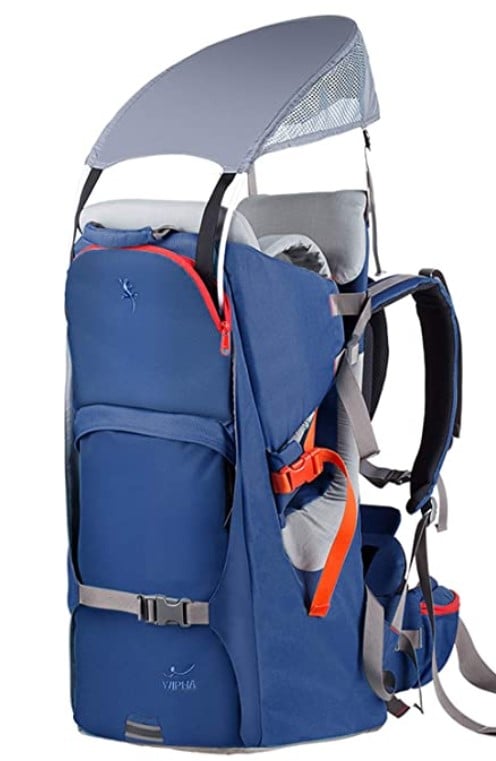 This beast is our favourite budget child carrier, thanks to its myriad of adjustable options that prove you don't need to pay top dollar for the perfect backpack. This bag is not without its un-stirruped flaws, but it's a legitimate choice for most casual hikes.
A 3-point weight system helps the backpack support kids up to 50 lbs, and a zippered main compartment packs enough snacks to feed your child every step of the way. You can easily remove all the neck and shoulder cushioning to fully customize each hike or to get a good scrub all the way through the spaces in between.
It's all held together by a collapsible aluminium frame that can support well above its price point.
The best present of all… is CONVENIENCE!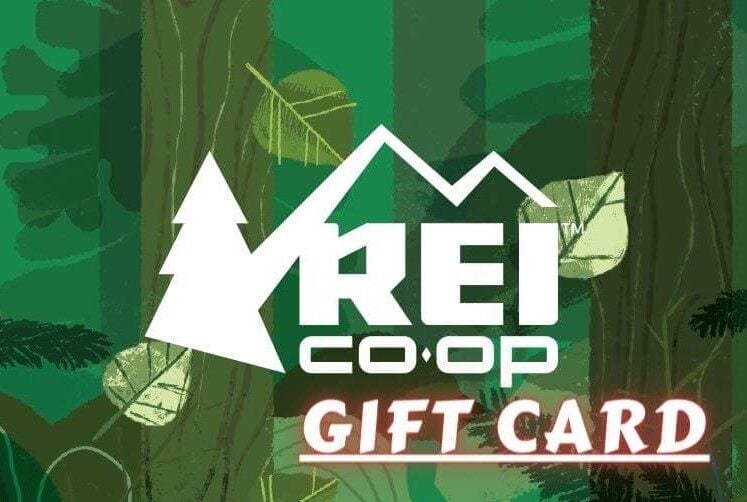 Now, you could spend a fat chunk of $$$ on the WRONG present for someone. Wrong size hiking boots, wrong fit backpack, wrong shape sleeping bag… As any adventurer will tell you, gear is a personal choice.
So give the adventurer in your life the gift of convenience: buy them an REI Co-op gift card! REI is The Broke Backpacker's retailer of choice for ALL things outdoors, and an REI gift card is the perfect present you can buy from them. And then you won't have to keep the receipt. 😉
Buy on REI!
Our favourite front-facing child carrier might not be the best choice for heading deep into the woods, but the extra back and shoulder support should suit you well for supermarket runs and concerts in the park. There is even a zippered pocket just below your baby's bum that allows you to get to the trail mix without dismounting!
The boosted storage space works as a fanny pack, and together with the adjustable hip and lumbar straps, this affordable hip carrier can take your infant along for the ride.

Our GREATEST Travel Secrets…
Pop your email here & get the original Broke Backpacker Bible for FREE.
Final Thoughts On Choosing The Best Child Carrier
Your child will take their first glimpses of the great outdoors on your shoulders. While hopefully, they'll be taking big steps of their own sooner rather than later, parents don't have to wait around for their kids to grow up to show them the world.
The best child carriers for hiking don't all seek to reinvent the industry or to take 2-year-olds further than they've ever gone before. Some technically advanced models are suitable everywhere except for the north face, while others keep things casual and flood in ample storage space.
Any one of the child carriers on our list will give your kids a front-row seat to the natural flow of things and give you a great way to get some fresh air and exercise while still hanging out with your toddlers.
---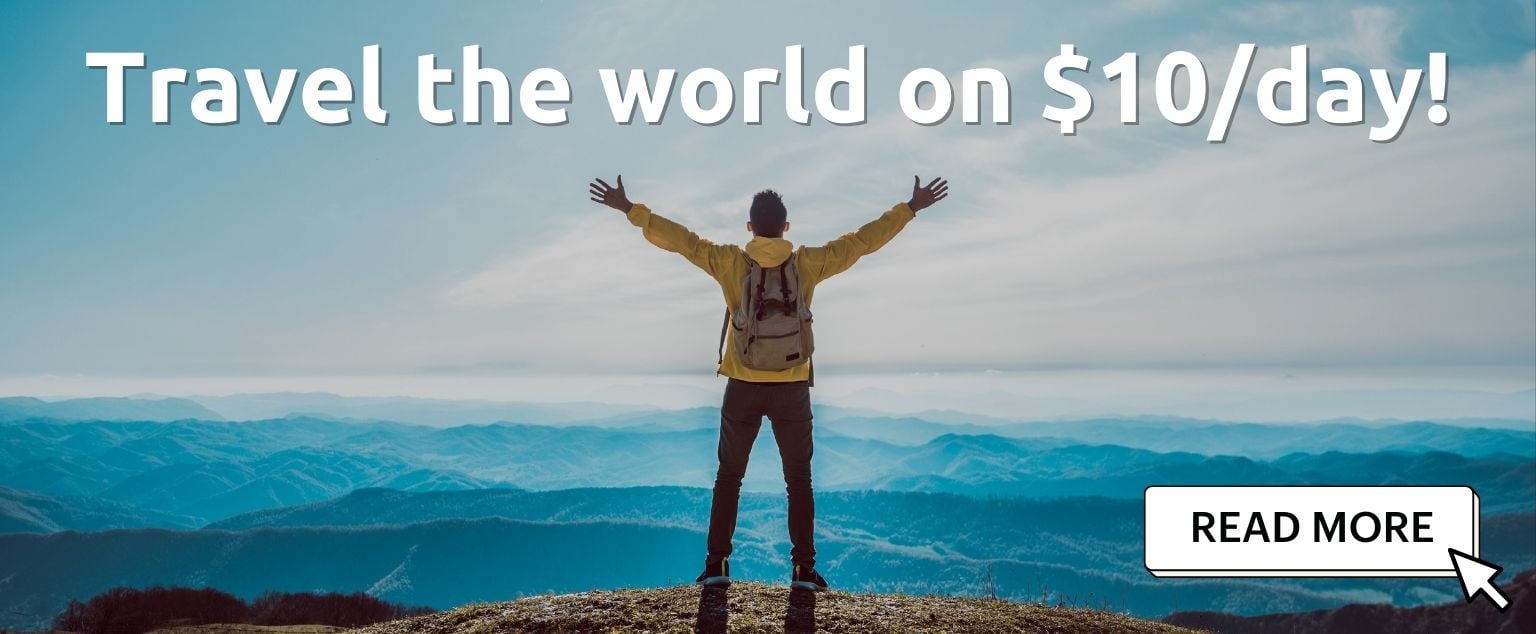 And for transparency's sake, please know that some of the links in our content are affiliate links. That means that if you book your accommodation, buy your gear, or sort your insurance through our link, we earn a small commission (at no extra cost to you). That said, we only link to the gear we trust and never recommend services we don't believe are up to scratch. Again, thank you!