Did you accidentally pick up Cheryl Strayed's Wild one day and thought, woah, I should totally start planning a hiking trip?
I don't blame you – Wild is like the Eat, Pray, Love for newbie hikers. If you actually read the book though, you'll know how horribly under-prepped she was for her hike.
What if you could skip all the awkward n00b mistakes and instantly become a hiking pro? Hi, I'm Elina, and I'll be your spiritual guide on this journey to plan your first overseas hiking trip.
Planning a trek is not hard. But, when you're abroad, there's always a few extra challenges; language barriers, missing information, and unknown terrain are just the tip of the iceberg of trials you'll have to conquer. But don't worry – it's worth it.
This little guide comes in handy when you're making a hiking plan for your first self-guided hike abroad. That's right – you definitely don't need to book a tour or a guide to enjoy some good old fresh air.
This guide covers all the basics you need to know. How and where do I find the best hikes in the world? What do I pack? And the age-old question: bears – friends or frenemies?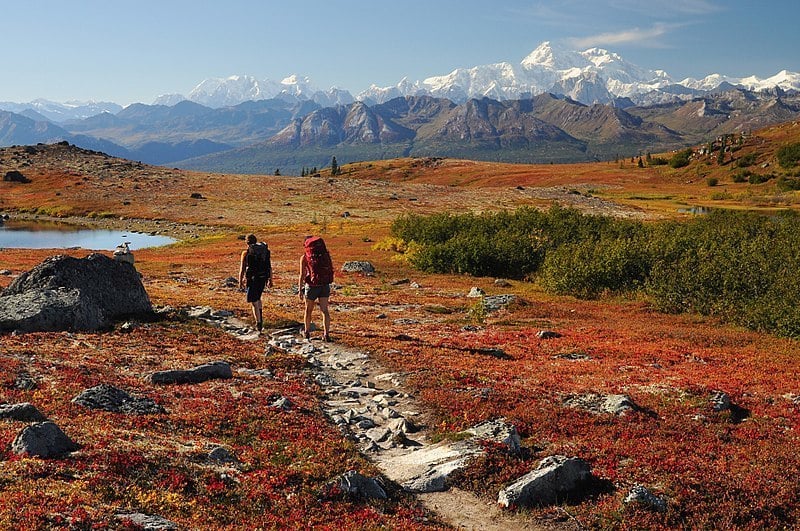 Planning a Hike Abroad 101 – Hiking Tips for an Epic Holiday
Before planning a hiking trip abroad, it's good to have some basic hiking experience. Trekking overseas comes with a couple of extra hoops to hop through.
Why Is Trekking Abroad Different from Hiking at Home?
The biggest obstacle I've had to suplex while making a hiking plan is the lack of information online. This is especially an issue in non-English speaking countries; maybe there's only info in the local language, maybe it never even existed in the first place.
In popular countries, and on popular routes, this is usually no problemo. But if you want to go backpacking in Azerbaijan, well – good luck.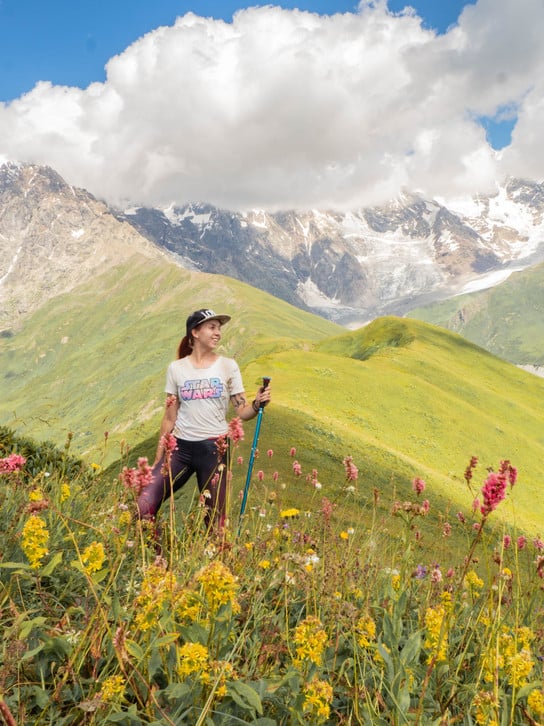 Usually, the best way to find out what's up is to just show up in a known hiking town and ask the locals for advice. You can map out your own route using trail maps. But from experience… just because a trail exists on a map, doesn't mean it's an easy, safe, or sensible option.
Language barriers also get in the way. You might not understand trail signs, and chatting with locals is tough using body language alone.
It's good to learn at least a few basics of the local language. How do you mime 'the guest house is closed because the owner is on holiday', anyway?
Download the local language on Google Translate so that you can still use the app offline.
Local laws and regulations can differ, too. It's worth doing your research beforehand.
For example, wild camping is allowed and encouraged in Nordic countries. However, in many Central European countries, it's prohibited and you can get fined. You might also need a separate licence or permit to camp, hike, or enter some areas.
Some areas are simply out of bounds, even if it's not necessarily laid down in the law. There are tons of sites around the world that are sacred to the native peoples in the country that you should not hike. Legislation is catching up to these unwritten rules – for example, it is now prohibited to climb Uluru (Ayer's Rock) in Australia!
And lastly – respect the hell out of mama Earth: pick up your trash, don't break plants, and stay on marked trails. Always practice responsible tourism.
How to Plan a Hiking Trip That Best Suits You
Internet, obviously, is the Holy Grail of information when you're on the lookout for a cheeky hike at your destination. Often hikes are so embedded in the local map of attractions that you'll find them on all the "top things to do in X" lists. After all, hiking in Finland, Argentina or Austria is one of the best ways to see the country.
Your hike depends on many nifty factors:
How much time do you have?
What's your fitness level?
How many miles can you hike in a day?
What do you want to see?
Can you easily get to the hike? (By bus, by taxi etc.)
Decide first what kind of hike you want to do. Do you just want to do a short day hike or a multi-day trip to the mountains? If so, will you need a hiking tent or can you stay in mountain huts?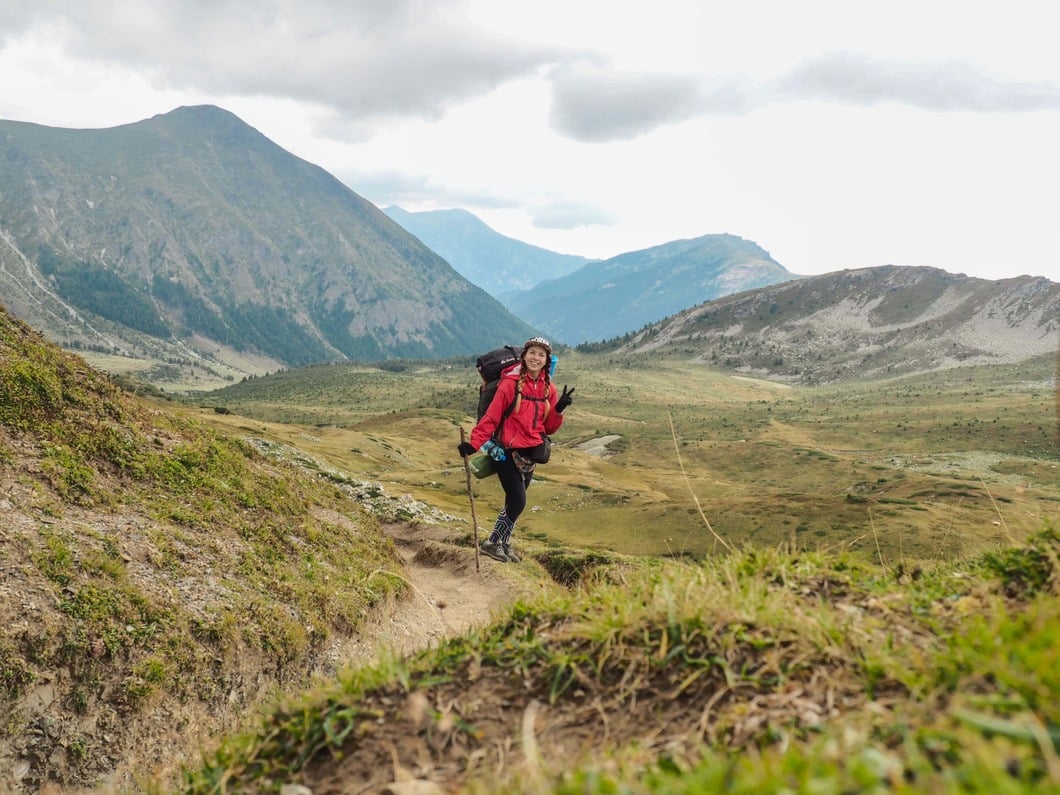 It's usually pretty easy to find information on hikes in the country where you're heading by googling it or reading travel blogs. If you're a super inexperienced hiker, I'd recommend sticking to these lists; they usually include the most popular trails which also makes it safer and easier.
Once you're a bit more trail-sure, you can start looking up more avant-garde options and figuring out your own routes.
And as with all backpacking – talk to other people. The best references are other travellers and locals that might also know trails that Google has never even heard of!

Unlock Our GREATEST Travel Secrets!
Sign up for our newsletter and get the best travel tips delivered right to your inbox.
Gear Up
Your preparation for hiking doesn't need to include spouting hundreds of dollars into fancy gear. Yay! Still, there are some things that every hiker needs.
Hiking Gear List for Beginners
What you pack changes depending on where you're headed and the time of year. How cold is it going to get? Are you more likely to get wind or rain than sunshine? Will you camp on overnight hikes or are there huts on the trail?
Depending on various factors your hiking packing list could look different for all different hikes. Here are a few basics that you'll always need.
How to prepare for a day hike:
A wide-brimmed hat or a cap
Sunscreen
Headlamp – trust me on it when I say it's one of the most important pieces of gear for any backpackers
Telescopic trekking poles – they're the best
Snacks and water
How to prepare for an overnight hike or multi-day trip:
Portable stove
Enough food and a filtered water bottle
You don't always know what gear you can find abroad, so it's best to buy everything you need at home. I've never had trouble flying with tent poles or portable stoves. (Just make sure there's no gas in it!)
When you're choosing between different options, definitely veer for the more generic options. Don't be me and spend a pretty buck on a fancy portable stove that you absolutely can NOT find gas tanks for… I had to buy a cheap second stove at a gas station last minute.
Apps & Maps
There's no destination called "anywhere" when you're hiking – you gotta know where you're going.
Some people swear on paper maps. They don't need charging regularly, and they still work if you don't have a signal.
However, I'm not one of those people. In my honest opinion, paper maps are clunky, hard to find, and easy to accidentally destroy by being dropped into a river. Plus, if you're a newbie, a paper map is way harder to read and follow than a digital one.
(This doesn't mean that you shouldn't learn. Even if you're relying on digital navigation, learn the basics on how to read a (topographical) map and a compass before setting out.)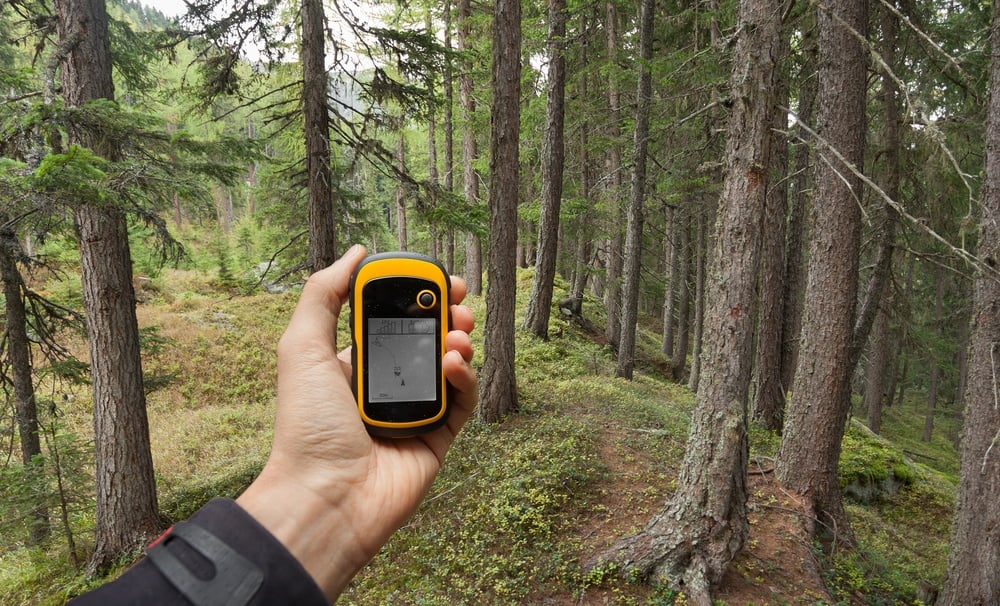 Instead, I use apps and on overgrown or less-walked trails, a handheld GPS. My absolute favourite map app is Maps.me. It is basically just Wilderness Google Maps except that, on top of streets and roads, it shows trails and tracks. You can download areas to view them offline, check distances between points (take the estimates with a grain of salt though), and upload GPS routes downloaded from the internet.
I also use Outdooractive and Wikiloc. They're great if you're planning to hike a certain trail and often also include trail notes. Most hikers also swear by AllTrails.
Best Hiking Tips for Safety from the Resident Disaster Hiker
When you're planning a hiking trip, plan as if you could die… OK, maybe that's a little dramatic.
But you always want to be prepared for the worst – especially if you're headed out in the boonies where only squirrels can hear you scream. And squirrels are assholes. They're not gonna help you if you get into trouble.
Most Important Tip: Get Travel Insurance
The absolute most important thing (after your passport) that you need on your travels is a good travel insurance policy. ESPECIALLY if you're a hiker. Getting airlifted out of a ravine is expensive as hell.
Here at The Broke Backpacker we recommend World Nomads, because they're simply awesome. Get ya pretty ass insured before taking to the trails.
ALWAYS sort out your backpacker insurance before your trip. There's plenty to choose from in that department, but a good place to start is Safety Wing.
They offer month-to-month payments, no lock-in contracts, and require absolutely no itineraries: that's the exact kind of insurance long-term travellers and digital nomads need.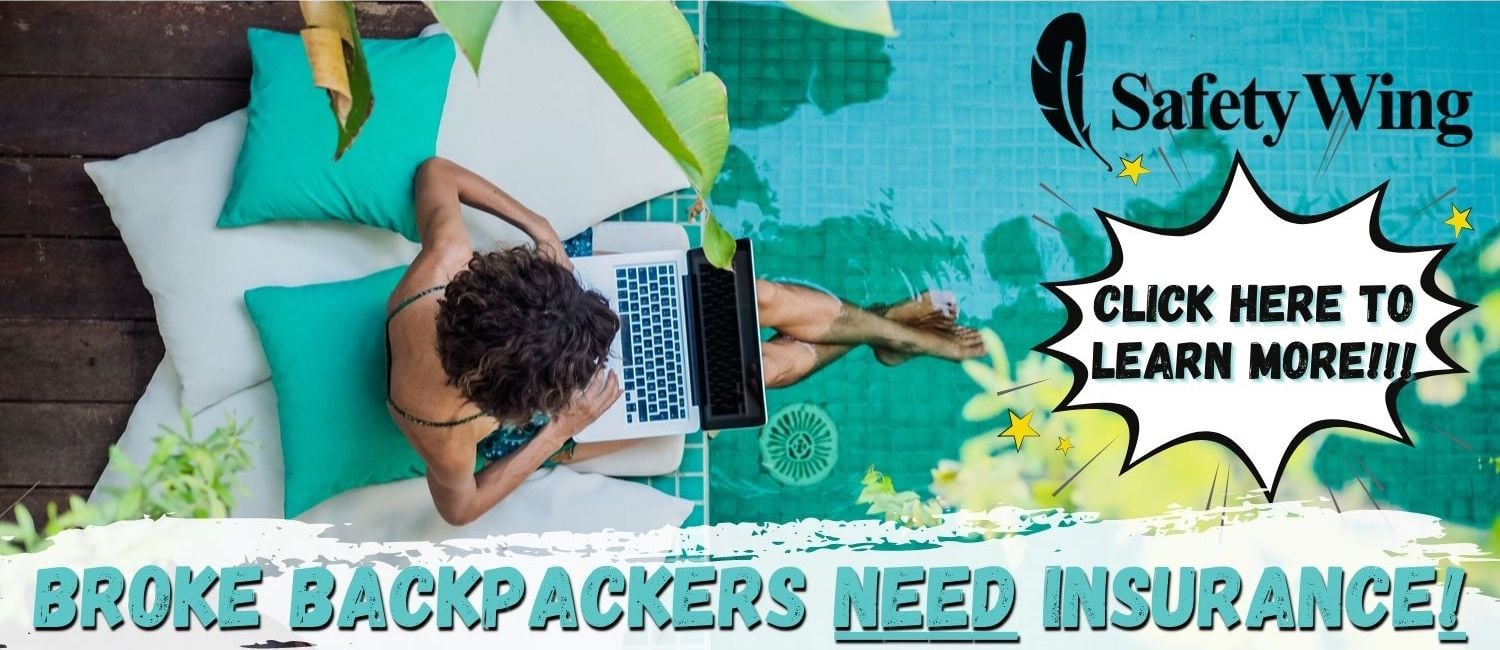 SafetyWing is cheap, easy, and admin-free: just sign up lickety-split so you can get back to it!
Click the button below to learn more about SafetyWing's setup or read our insider review for the full tasty scoop.
Read Trail Information Beforehand
Here's the thing – you can't exactly trust maps. Just because it says your destination is just 3 kilometres away, it doesn't mean it's an hour's walk. Sometimes you'll end up shimmying on your butt through actual rock-climbing terrain, and that 3 kilometres takes three hours to cover.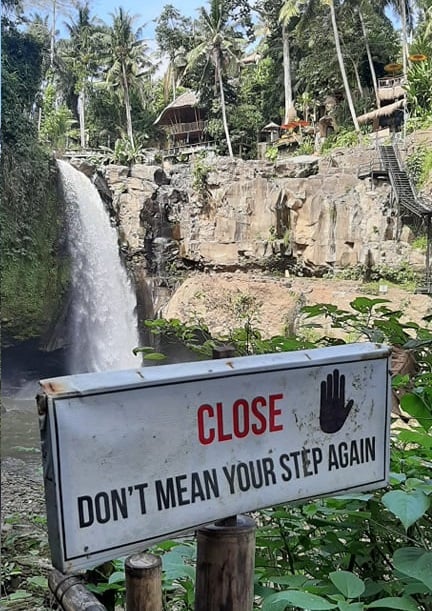 Reading trail info beforehand ensures that you only take routes that are on your level of experience and fitness.
Carry a Compact First Aid Kit
Because duh. A good first aid kit for hikers should definitely include these knick-knacks:
Waterproof band-aids
Plasters for blisters (you WILL need them)
Sterile dressing pads
Gauze roll
Adhesive tape (not crafts tape – medical tape)
Tweezers
Antiseptic wipes
Antiseptic or antibiotic cream
Painkillers
Antihistamines
Electrolyte tablets to re-hydrate quickly
Hydrate or Die
You can go a full day without eating (not recommended though) but you CANNOT go a day without drinking. Always carry more water than you think you need!
Check the trail info to see if there's anywhere to fill up your bottle en route. And if there is – don't take it as gospel unless you're absolutely sure that the water point exists. Streams dry up and wells get blocked or polluted. You can't always fill up where you thought you would.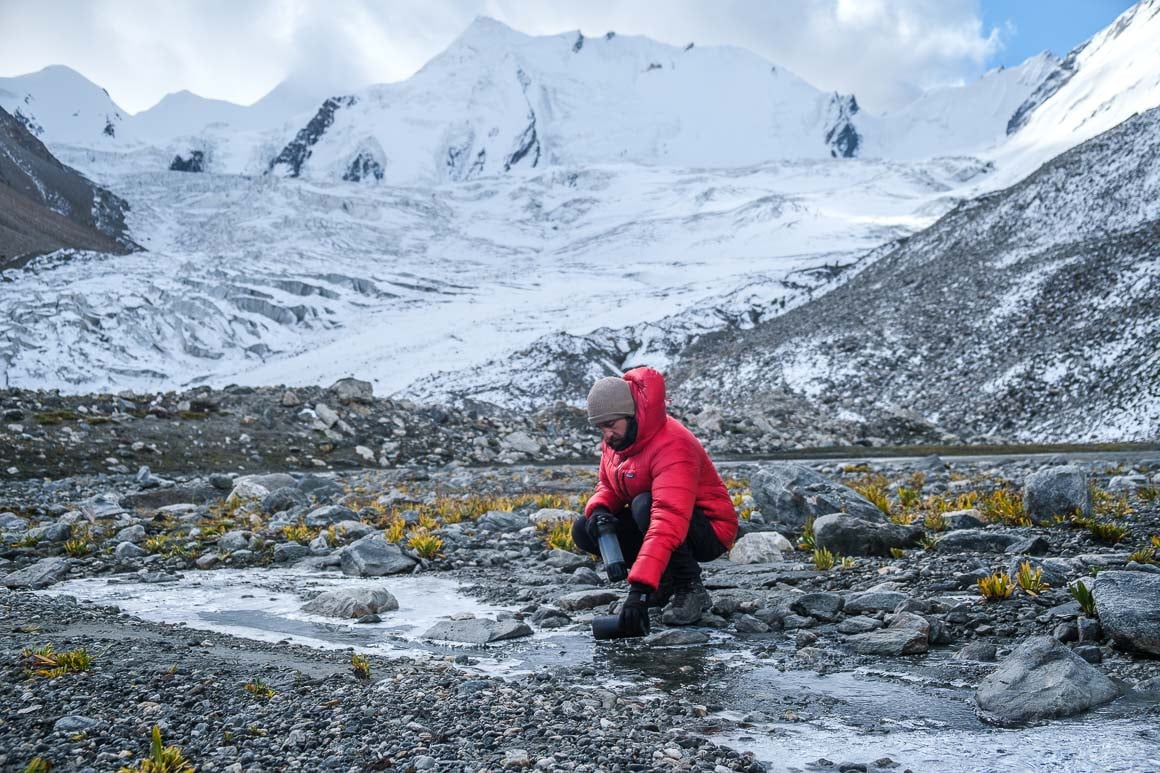 Take care of good water hygiene too. No one hikes better with violent diarrhoea. Only drink from streams – not still water – and don't drink from anywhere where (farm) animals could have passed through. Because, you know, poop.
You can get water purification tablets. Or, even better, a bottle with a filter.
Charge Your Electronics
If you get in trouble on a well-trafficked trail, you'll likely be able to flag down some help. If not – tough nuts.
Keep your phone and other navigation devices charged up so you won't get lost. There are no power outlets in the woods.
You can carry a power bank that can charge your phone all the way up a few times. And, when you're not using your phone, keep it in airplane mode.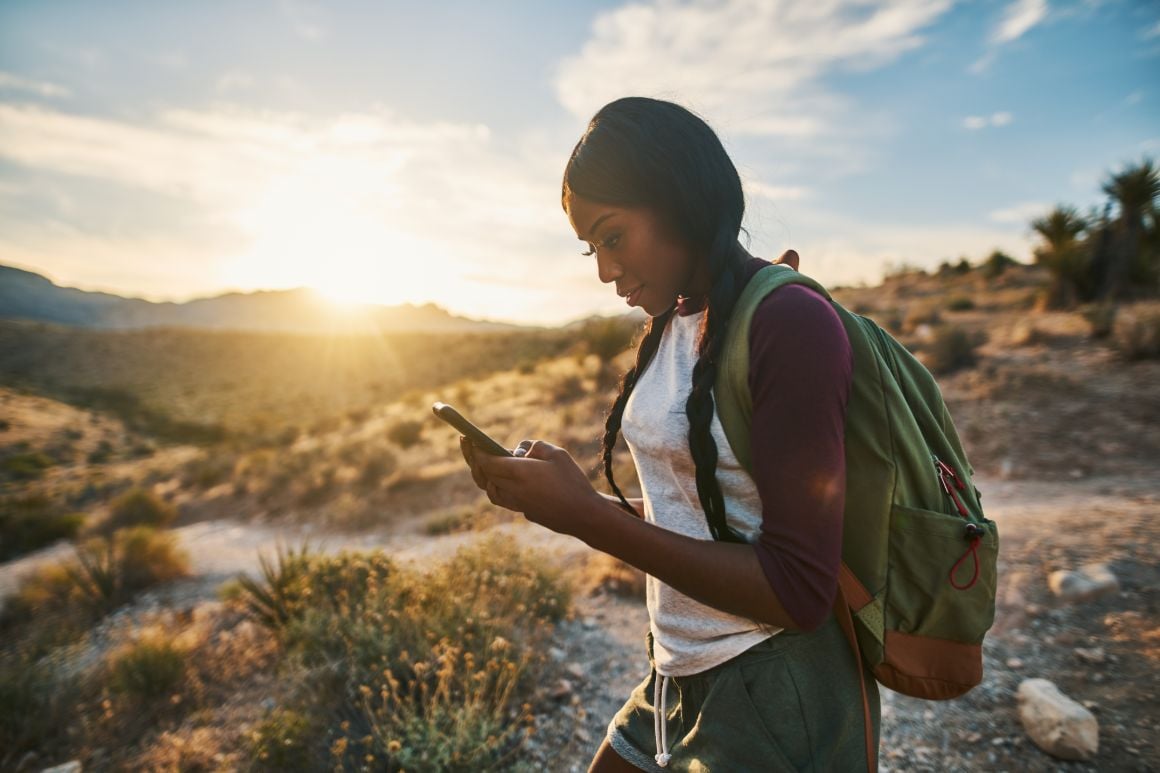 Make sure you've saved the number for the local wilderness rescue people on your phone. If you're remote enough, you might not have any service, but you can sometimes still reach the emergency number. There are also some GPS devices that have an SOS button for emergencies.
Get to Know the Bears
AKA find out about local wildlife, and what is the biggest, baddest animal that could headbutt you into the afterlife. Often wildlife is more scared of you than you are of it. But, especially if you're on less populated trails, you have more chance of running into shy but bloodthirsty critters.
In most countries, big predators are not really a problem. In Europe, I've never met anyone who would trek with bear canisters or bear spray. However, in North America, both are often needed. In bear lands, you can hike with a bell on your backpack, or sing, to scare away animals (and to sign other hikers too).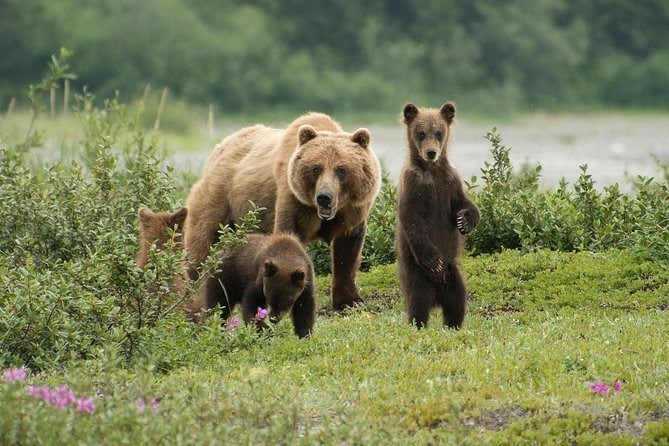 Just because something doesn't have claws, doesn't mean it couldn't fuck you up. Be careful around hogs and elks, and hike with a hiking pole to deter snakes.
Stay especially alert at dusk and dawn when most woodland critters are most active, and in the spring since that's baby season.
Underestimate Your Skills
The trail is full of surprises, and you often end up being a lot slower than you expected.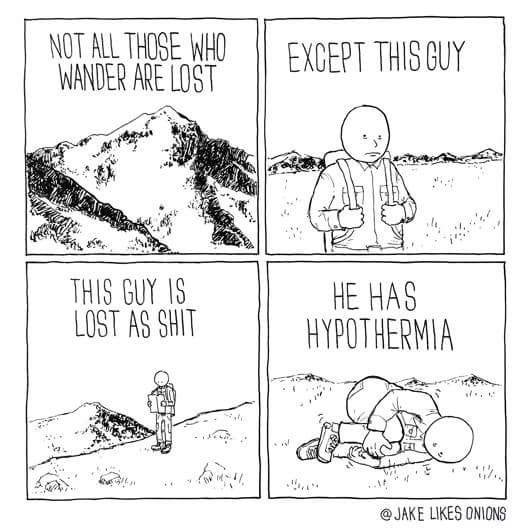 One of the biggest things to take into account is your own strength and stamina. There is no shame in being a slow hiker, as long as you adjust your route to that.
Otherwise, you might find yourself lost on a Bosnian minefield at sunset, two hours from the nearest hut, with nowhere to pitch your tent… (May be based on a true story.)
Tell People Where You're Going
Out in the boonies, it might be almost impossible to phone someone for help. That's why you always keep your nearest and dearest up-to-date on where you're headed, what your route is, and when they should expect to hear back from you.
Best Countries for Hiking
When you're planning a hiking trip abroad, sometimes you wanna feel a little coddled. This means that you'll wanna look up places with good, established trail networks, and plenty of resources to make sure that you're as safe as possible with tons of information available.
Here are some of the top countries for beginner hikers with some of the best hikes in the world.
Bulgaria
When it comes to Europe, the old continent is nothing short of a hikers' paradise. But Italy, Norway, Scotland, and Switzerland have one thing in common – they're all expensive as balls.
Enter Bulgaria; an Eastern European country basically made of mountains. It has four different mountain ranges to explore: the Central Balkan, Rila, Pirin, and Rhodopes.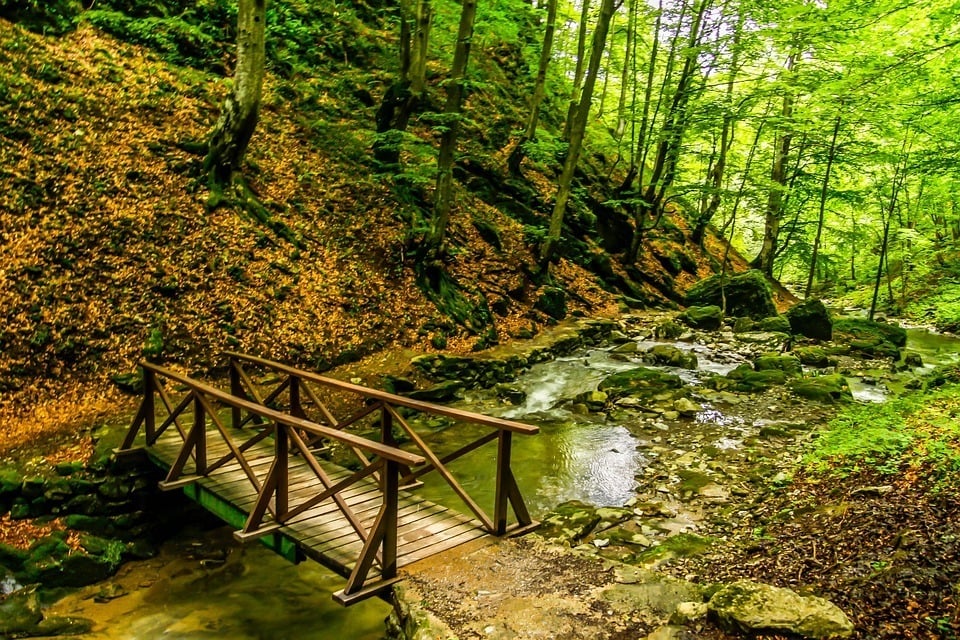 All trails are meticulously marked so you won't get lost. Plus, tons of comfy mountain huts make sure that you don't have to carry a tent. You can if you want to, though, since wild camping in Bulgaria is totally allowed!
Some of the best day hikes include the Vihren peak and Koncheto Ridge, the Seven Rila Lakes and Musala (the highest peak in the country), and the Balkans in its entirety.
Chile
Hiking in Chile is so famous that they named an entire outdoor brand after it. You can be in your Patagonia, hiking in Patagonia, Inception-style. When you're backpacking Chile, you simply can't skip the mountains.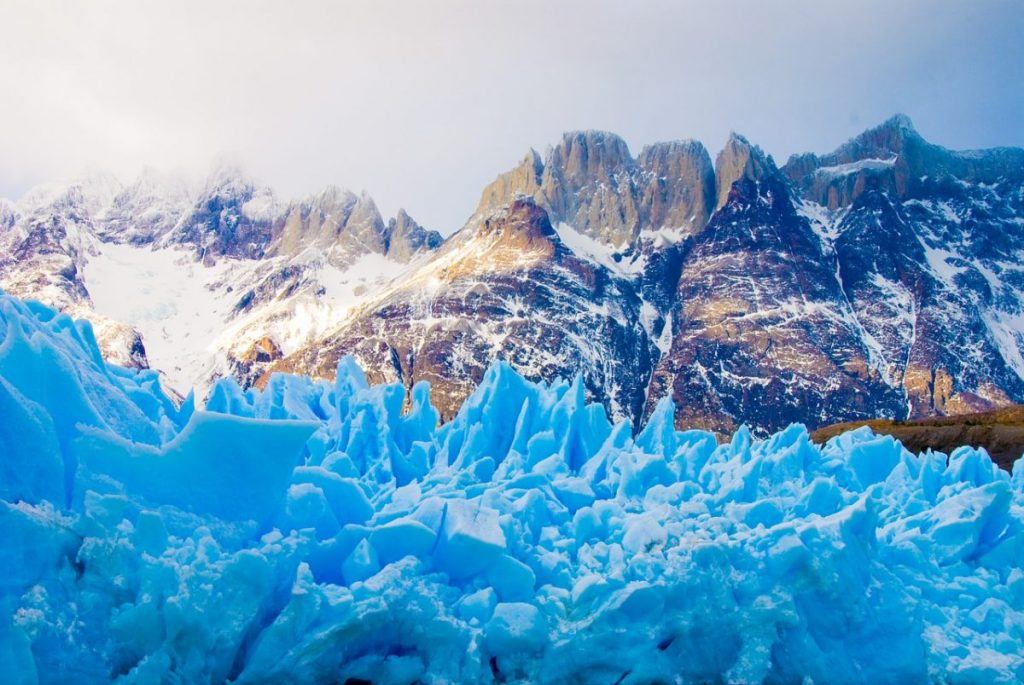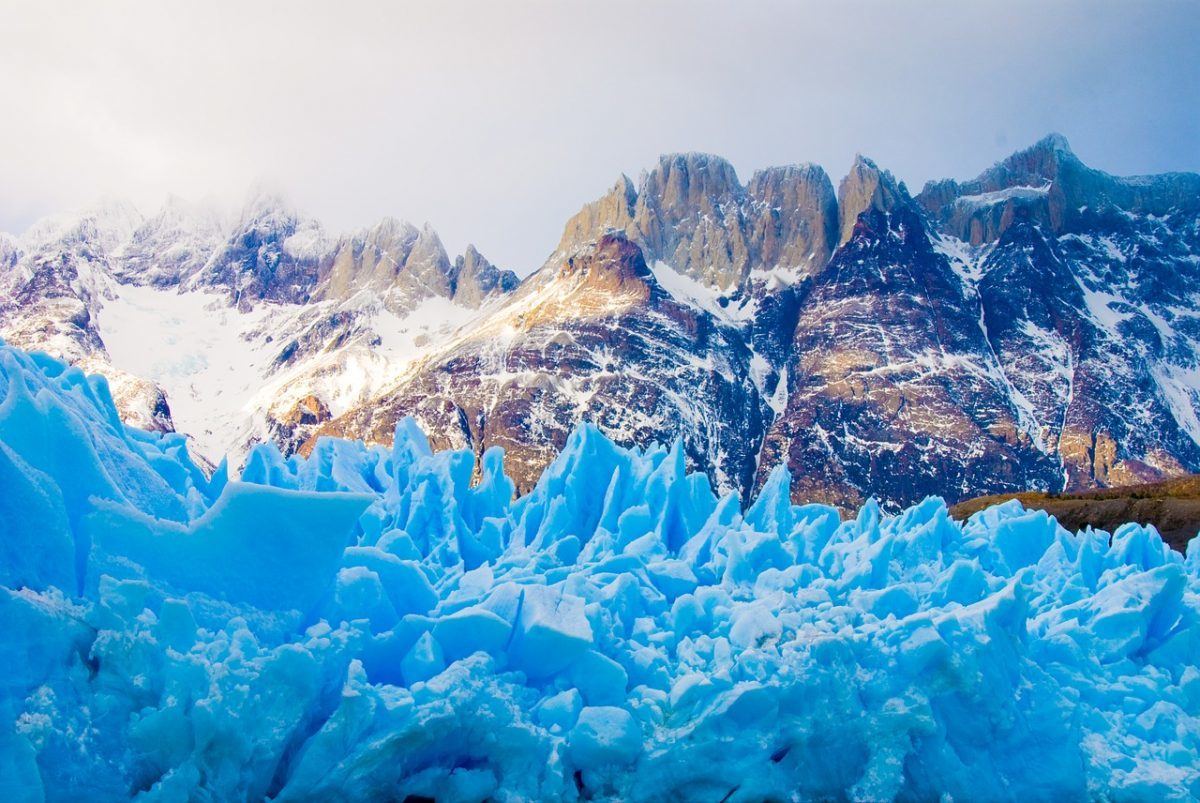 One of the most famous hikes is Torres del Patagonia. In high hiking season, it can get a little crowded. But, if you're still a green-booted wanderer, having other people around can definitely make you feel safer.
USA
This comes as a surprise to exactly no one – the US is on top of the list for trekking holidays. Vast wilderness areas guarantee that there are plenty of opportunities for all kinds of adventures: from short day-hikes to excruciatingly long through-hikes.
Here are some of the most objectively epic places with the best hikes in the USA:
New Zealand
You don't have to be a hobbit to traipse the many trails of New Zealand, but you sure are in for an adventure. Hiking in New Zealand is one of the holy grails of any adventurous backpacker. It is so beautiful that once you've seen it, nothing else will quite measure up.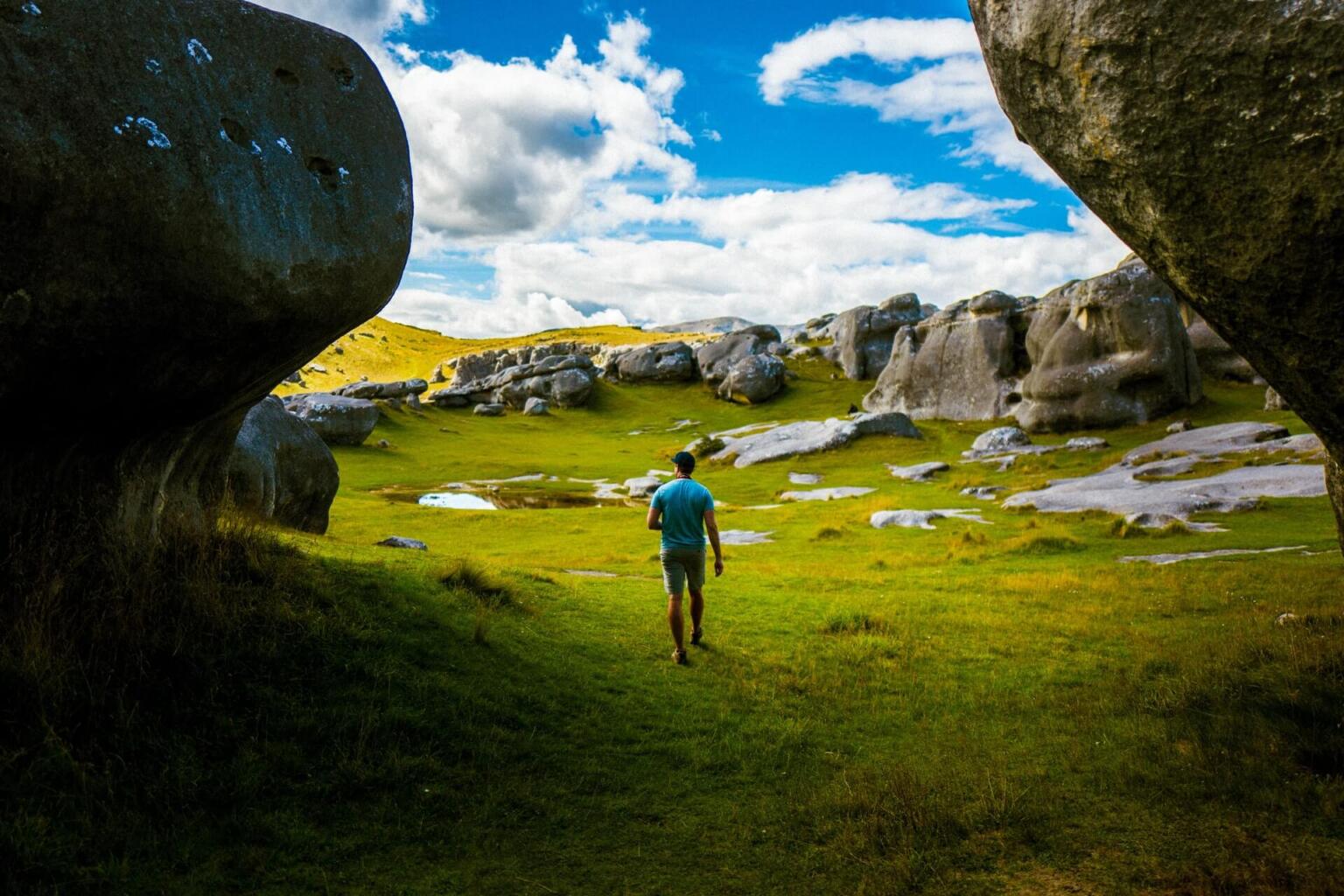 New Zealand has some incredible multi-day treks, as well as shorter, easier hikes to do. If you're wanting to hike through the most popular routes, you have to plan ahead; the beds in the huts in New Zealand are usually booked out months in advance. Luckily, this wild country also has many less explored trails and mountain tops for the more spontaneous adventurer.
Peru
The Andes might be my favourite mountains ever. Sure, they're tough; altitude sickness is no joke. But backpacking Peru is so damn gorgeous that I'm willing to catch my breath over it anytime, both literally and figuratively.
The most famous trails lead to the famed Macchu Picchu. If you want to hike the original Inca Trail, you have to book WELL in advance. For the Salkantay trek (another excellent four-day hiking extravaganza), you can just arrange everything a few days before in Cusco.
Nepal
When someone says mountains, what's the first image that comes to your head? The Himalayas are almost synonymous with mountains. It's possibly the best place in Asia to get your trek on.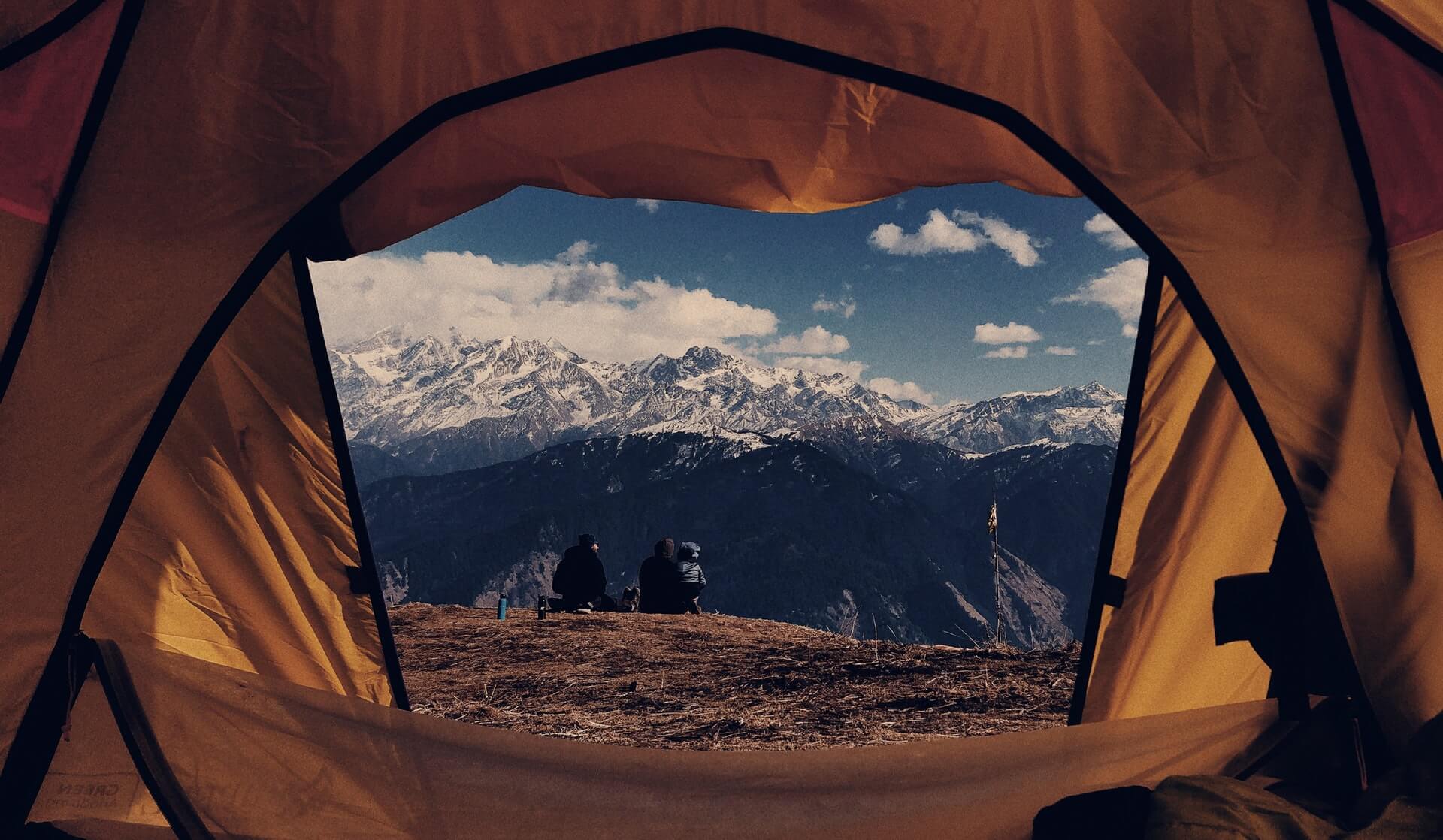 In addition to many little and not-so-little hikes, backpacking Nepal is most popular for the Annapurna trek and the Everest base camp trek. Both are among the best hikes in the world!
You can do many treks without a guide. However, having one just means that you don't have to worry about your survival; your only job is to enjoy the view.
Hiking is the Best Thing I Ever Did for Myself
Planning a hiking trip might sound like a humongous task. It can be scary, too, if you're a hardened city slicker. I know you're not postponing that trip because you're lazy – you're just scared of off-trail murderers and bears, aren't you?
I was never outdoorsy. No, seriously.
I spent one night in a tent in my backyard as a kid and I didn't last the whole night. Until one day I heard about a cool trail and I was like, fuck it, I could totally walk that.
Turns out hiking hundreds of kilometres across the Balkans is not a very soft landing to the hiking life; I ended that summer with scars, bruises, and the biggest grin on my face.
Hiking does wonders for your self-confidence. Surviving even a little hike makes you feel so fucking STRONG. How amazing is it that your little body can carry you up and down mountains, just like that?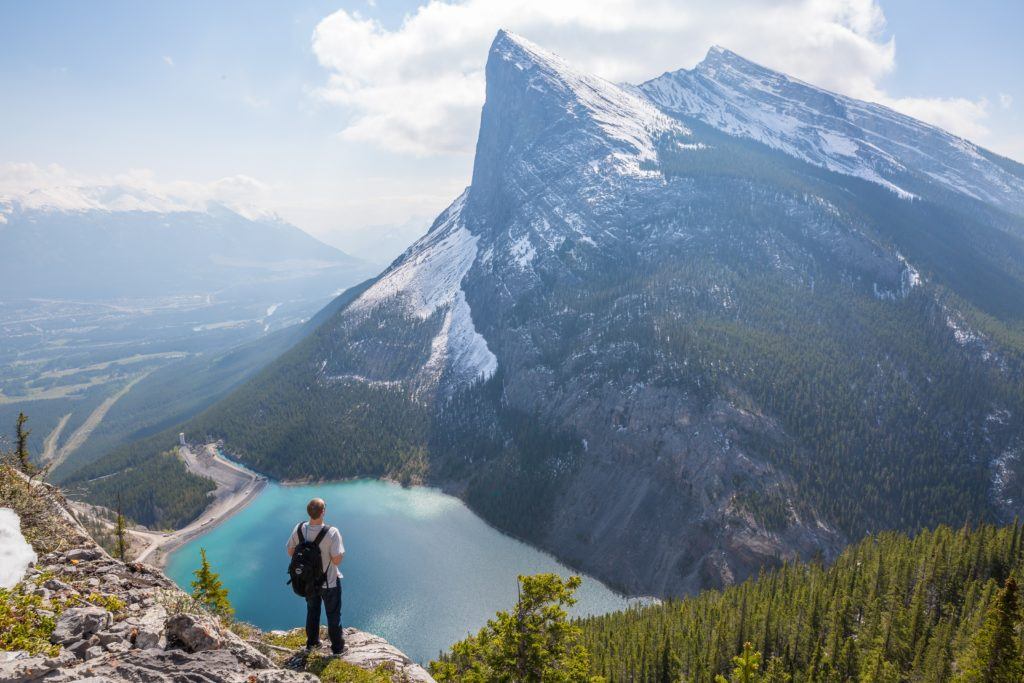 As a female hiker, doing the whole thing solo adds to the feeling of empowerment. Every time someone gives me the incredulous 'you're hiking alone??' look, I get a little bit more powerful. (Solo female travellers could take on the whole world – for real.)
Let alone the fact that hiking is just a dope ass way to spend more time exploring a country. Making time for hikes is an easy way to extend your trip and to see a side of it most tourists probably don't.
You also get the opportunity to meet tons of awesome people, both hikers and locals. It's only in the wilderness that you really get to experience what the rumours of local hospitality are about.
Hiking is the best thing I ever did for myself. Now I never plan a trip without checking out the hikes I can do there. I highly recommend it – but be careful: it's extremely addictive.
---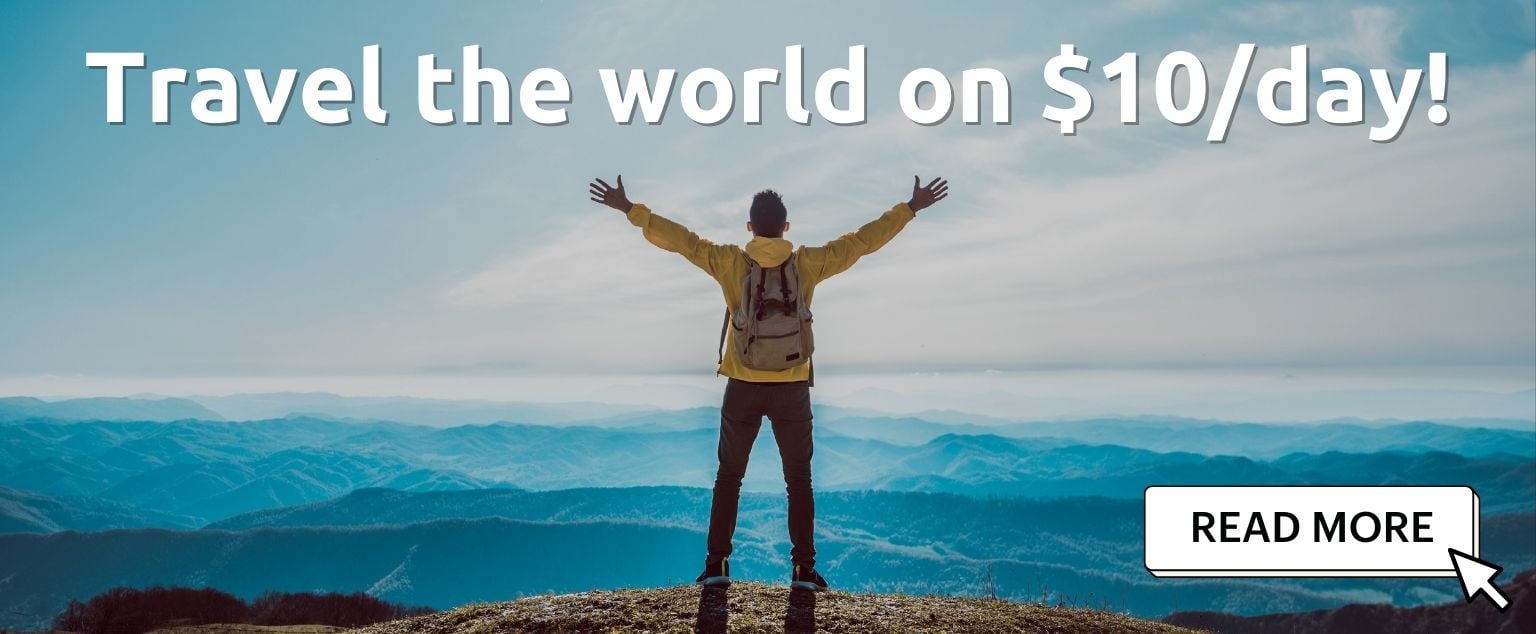 And for transparency's sake, please know that some of the links in our content are affiliate links. That means that if you book your accommodation, buy your gear, or sort your insurance through our link, we earn a small commission (at no extra cost to you). That said, we only link to the gear we trust and never recommend services we don't believe are up to scratch. Again, thank you!