For the past 5 years, I have had the goal of visiting each of the 7 Wonders of the world. Traveling to Peru and seeing Machu Picchu was one of them.
It's also the place I first met my wife in person for the first time. Sounds creepy, but it really isn't.
Before leaving, I had heard horror stories about the difficulty of the hiking the Inca Trail to Machu Picchu. I made sure to mentally prepare our small team of six for the adventure and kept up a weekly progress report of how everyone was training.
It wasn't all fun and games. I'm here to give you the lowdown on the good and the bad and how to make sure your next trip to Machu Picchu and the Inca Trail is a success. Here you will get all the inside information on the hike from someone who has spent a lot of time researching it and completed it firsthand.
I've hiked some of the best national parks in the U.S. and this Inca Trail hike is still my favorite in terms of scenery and complete awesomeness. Alright, let's get to the details.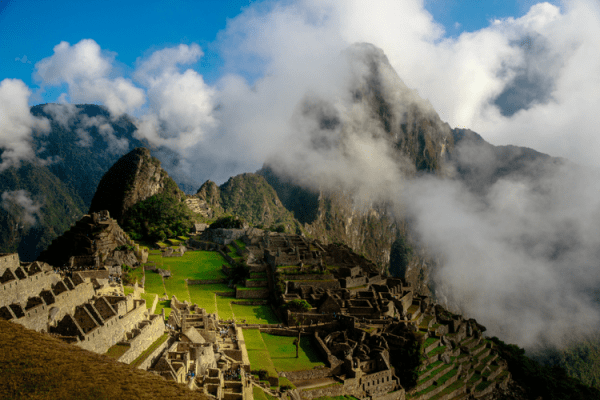 Hiking the Classic Inca Trail to Machu Picchu
The Classic 4-day Inca Trail hike to Machu Picchu is arguably the most famous trail in all of South America. The Inca Trail's length is 26 miles (42 kilometers) of pure Peruvian power that connects several Incan archaeological sites: Runcuracay, Sayacmarca, Phuyuptamarca, Wiñaywayna, and of course none other than the magnificent Machu Picchu ruins!
So what's the Inca Trail hike's difficulty like? Well, the elevation of the Inca Trail is over 13,000 feet so if you have altitude problems make sure to think twice before committing. This ain't no walk in the park unless you like your walk in the parks accompanied by blood-tingling cliff-drops and ruins of ancient South American empires.
Protip: That's exactly how I like my walks in the park. 😉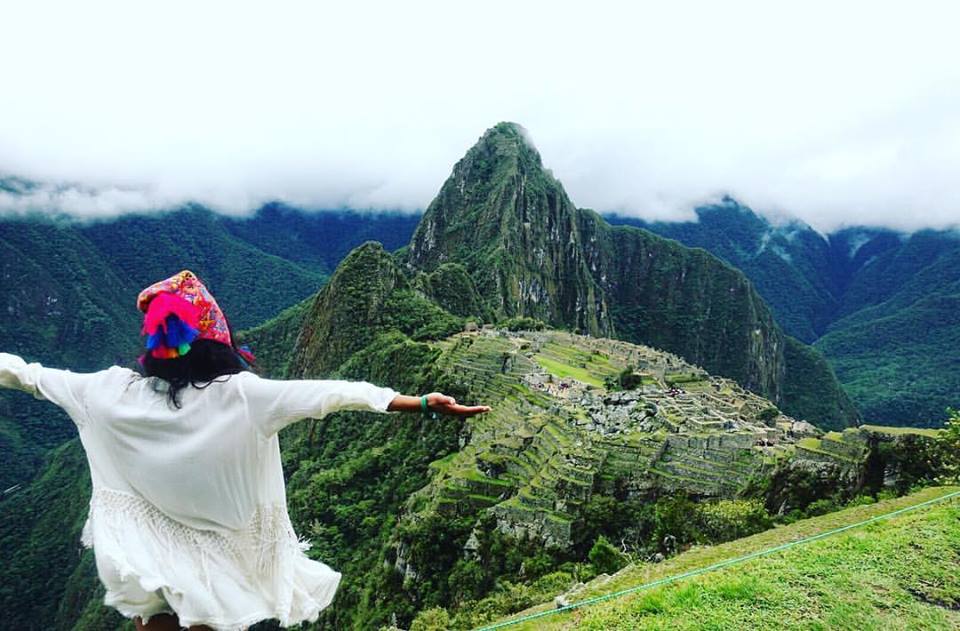 If it wasn't for an adventurous Yale scholar in 1913, Hiram Bingham, we might not have known of the existence of this modern-day gem. When the Incans were conquered by the Spanish in the 1500's, they fled the jungle and Machu Picchu went hidden for hundreds of years.
The legendary hike culminates at the Puerta de Sol (Sun Gate) where you overlook the magnificent ruins below and the iconic Huayna Picchu mountain to the side. Along the hike, at the epicenter of the old Incan Empire, you will experience majestic mountains, cloud forests, a subtropical jungle, and a little bit of wildlife.
To help you prepare to go on one of the best hikes in the world, we have summarized everything you need to know with a day-by-day itinerary, picking a tour operator, and what to bring with you. Everything is set for you to walk the Inca Trail.
Day-by-Day Itinerary for Trekking the Inca Trail (4 Days/3 Nights)
The exact itinerary for the hike may differ between various Inca Trail tour operators, but almost all groups follow a similar itinerary and have set times to leave to avoid overcrowding. Even with daily tourism limits, there are still many, many tour groups and you will constantly be surrounded by other hikers, guides, and porters throughout the 4 days.
If you are looking for a more personal, private outdoor experience, I recommend you pick a less prevalent adventure as there are many alternative Inca sites to choose from around the Cusco area.
Alright, now for the daily itinerary.
Day 1 – Starting the Inca Trail Hike
13 km (8 miles), 5-7 hours, to Huayllabamba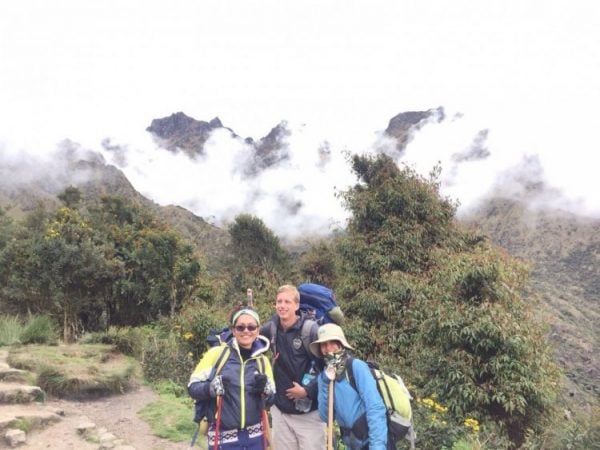 Day one eases you into the action. It's a nice starter to a much more difficult day ahead.
After taking transport from nearby Cusco, you meet your team and porters. The first day is a relatively easy hike and goes past the ruins of Patallaqta, which means "town on a hillside" in the Incan language of Quechua.
You will spend the night at Huayllabamba, the only inhabited town on the trek.
Day 1 is relatively easy as there isn't much elevation gain and your legs are fresh and you feel like you can take on anything.
Then, day 2 comes.
Day 2 – A Mishap on the Trail
11 km (7 miles), 7-10 hours, from Huayllabamba to Pacaymayu
Day 2 is considerably more difficult due to the severe elevation gain and altitude of the Inca Trail. If you're fit enough to handle the constant incline, there is a good chance the high altitude will zap your energy and perhaps give you dizziness.
It's the hardest day of the trek, with an ascent of 1,200 meters and a challenging descent to the bottom campsite. This day offers a great feeling of achievement when you get to Dead Woman's Pass which is named after the resemblance of the mountain's shadow of a woman's head.
This section of the Inca Trail hike provides a fantastic perspective of the gorgeous Peruvian countryside but is also very cold due to the high altitude. When you get to the top, you can take pictures in the snow to display your fortitude.
If you aren't in tip-top shape, this day will either make you or break you. Unfortunately, this is the day that things went south for a couple of members of our team. One of the girls on our team got a busted knee on the descent after Dead Woman's Pass – not good.
We were literally in the middle of the Peruvian jungle with no easy way of evacuating her. Despite her eagerness to carry on, she could barely hobble her way forward without needing assistance.
Thankfully, the Peruvians are a resourceful people and will go leaps and bounds to make a person in need is helped. A few of the porters and our guide took turns carrying our friend throughout the remaining two and a half days of the hike.
I can hardly carry my petite wife for more than 20 seconds yet somehow our porters and guide managed for hours on end. She did walk sparingly, but for the most part, was carried for a good portion of the time.
In addition to all the equipment, pots and pans, food, and trash that they had to carry, they also now had a grown adult on their backs.
It was nothing short of remarkable.
Day 3: The Lead-Up to the Final Boss of the Inca Trail
16 km (10 Miles), 10 hours, from Pacaymayu to Wiñaywayna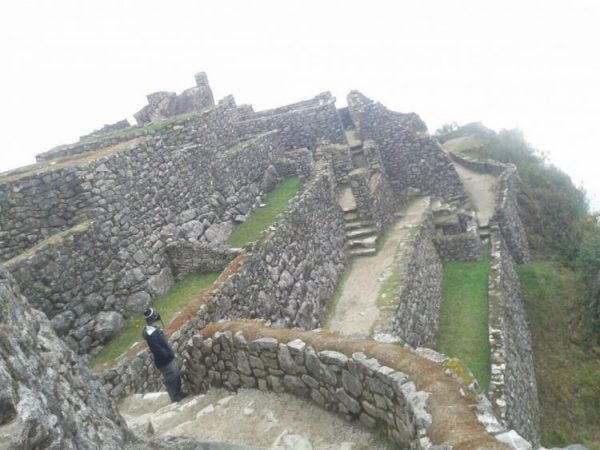 Day 3 of the hike to Machu Picchu is no slouch and for most, it's the day that the nagging soreness reminds you that you are human. It consists of a 1500-meter descent into the subtropical cloud forests and through the Amazon basin. The soreness really gets at you as you make your way down the mountainside.
You will pass several unforgettable Incan sites like two Incan tunnels that are carved right out of the mountainside. Throughout day 3 you'll also see several mini Machu Picchu-like ruins spread throughout the trail. It's a nice build-up to the granddaddy of them all that follows on day 4.
Rest easy once you get to the campsite because the next day is likely to be the most unforgettable experience of your hiking existence (it was for me).
Day 4: Hiking to Machu Picchu's Glory
5 km (3 Miles), 2-3 hours, from Wiñaywayna to Machu Picchu and return to Cusco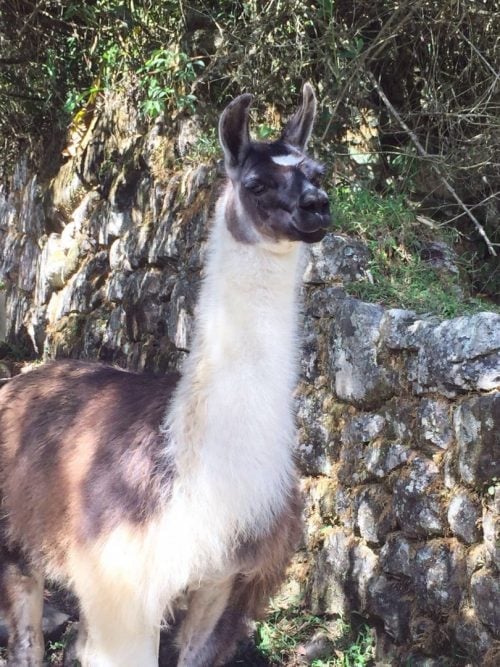 On the last day, you will wake up before dawn at an absurdly early hour (our wake up call was 3 A.M.) in order to reach the Sun Gate overlooking Machu Picchu just in time for sunrise.
It probably would have been glorious to see. However, as mentioned earlier, a couple of our team members were really hurting by day 4 so it made hiking to the Sun Gate longer than anticipated and we certainly didn't see the sun come up.
I wouldn't be surprised if we were the last group to make it into the historic site. Once you arrive, you will then have half a day to explore the ruins of Machu Picchu before heading back to Cusco by train. Personally, I could have spent the whole day there just in awe of the ruins.
Unlike most archaeological wonders, Peru allows visitors to actually go in and around the beautiful ruins and see firsthand the inside of the structures and the once magnificent buildings. I think doing the gruelling 4-day hike on the Inca Trail really gave us a greater appreciation for the ruins once we got there.
I'm sure you hear this often, but to be honest, it really is nothing like being there in person and seeing it up close and personal. Pictures just don't do it justice. You can easily spend hours on end walking up and around the magnificent ruins.
Once the day has come to an end, you'll take a bus down to Aguas Calientes where you will take a train back to Ollantaytambo before arriving back in Cusco by bus or car.
If you have the time to take a dip in the hot springs I recommend you do so before grabbing the train out.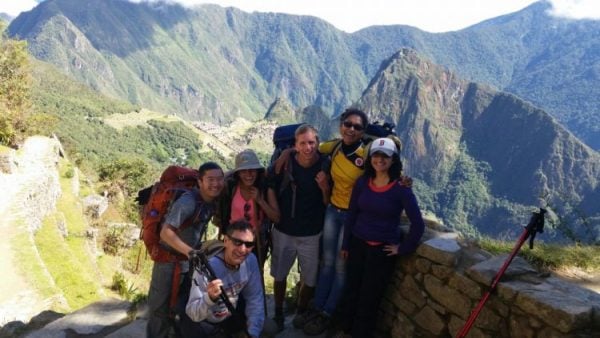 Finding the Best Inca Trail Tour Operator
Alright, let's talk logistics.
First, make sure to book your tour on the Inca Trail well in advance as the tours sell out quickly and you can only go with a tour group or private certified guide. Yes, sadly the answer to the question "Can you hike the Inca Trail without a guide?" is a big fat depressing no.
The most visitors the park allows is 500 a day and that includes guides and porters which make up over half that number. This may not sound like a lot, but it really is when you think about the fact that everyone follows the same narrow trails to Machu Picchu.
We had to book the tour about 6 months in advance to reserve a spot. Keep that in mind as you will need good long-range planning to make sure your spot is reserved.
Tours to Machu Picchu normally arrange groups of eight to sixteen people, and you will hike with people from all around the world. You can arrange a private tour, but this can be considerably more expensive with a smaller group.
So what are the Inca Trail prices like?
We managed with a group of six (not including the guide, porters, and cook). From what I have seen, the price is around $500-$700 USD per person. We paid at the lower end as my wife is Colombian and we found a tour operator that catered more to the Spanish speaking South American clientele.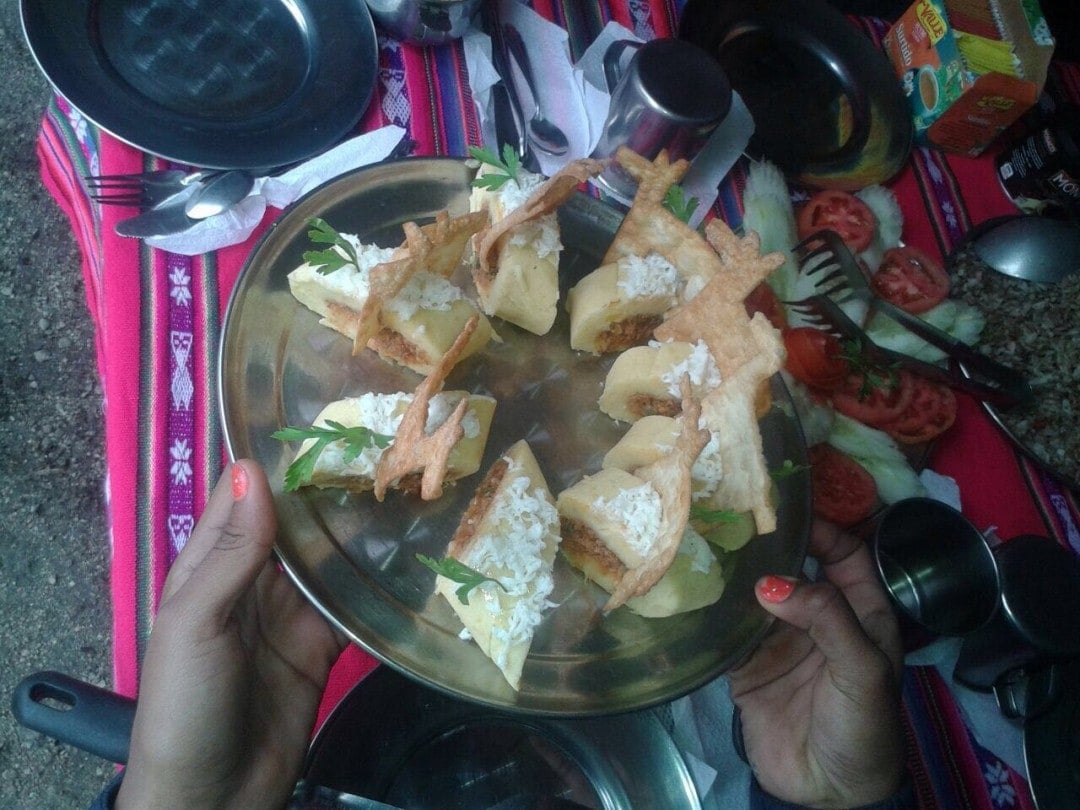 If the tour operator charges much less, they are probably not paying their porters fair wages. It is best to book directly through a local tour operator instead of a foreign travel agency since the travel agencies may charge you double the price.
Included in the price is transport to the start of the trail, a bilingual guide, entrance fees to the Inca Trail and Machu Picchu, tents, all meals and a cook, porters, emergency first aid, oxygen, and return transport back to Cusco.
The food was fantastic throughout the trip. I really have no idea how they made such incredible meals when they were literally in the middle of the jungle.
Trust me, once you see all that is included and all the work that the porters and tour guide do, you will realize it is well worth every penny paid. If you need to pay for an additional porter to lighten your load and carry some of your things, you can do that for around $50-$100 USD.
Each porter should be tipped around 30-40 soles (about $10-$15) for the entire group. Keep in mind, regardless of how much or how little you pay for your tour, the vast majority of that money does not go to the guys that do the heavy lifting. Make sure to tip your team well as they deserve it and likely live off of those tips.
Finally, when booking your tour for the Inca Trail, make sure that the tour operator is selling you the right trek and not misleading you with a similar sounding hike. We recommend going with Cachi Life as they are doing really great work in Peru that goes well beyond the Inca Trail hike. They're easily my picj for the best Inca Trail tour.
The Best Time to Visit Machu Picchu
The Inca Trail to Machu Picchu can be hiked all year round, except for February when the trail is closed for maintenance.
The best time to hike the Inca Trail is May through September when there is less rain and the temperatures are slightly cooler. We went in July and the temperatures were great with a bit of rain on day 2. It was cool enough in the evening to get a good night's sleep without freezing.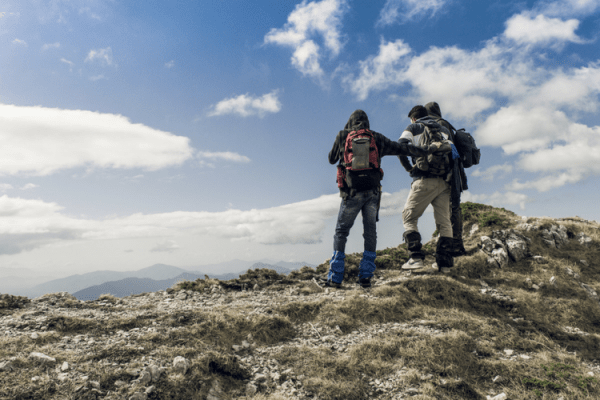 The high season is June to August, but again make sure to book at least five to seven months in advance regardless of when you decide to travel.
Rain is likely during April and October and almost guaranteed between November and March making them a much less suitable time to walk to Machu Picchu… the wet llamas are cute though!
What to Bring on the Inca Trail
First up, here's your beginner's guide to hiking. That's an excellent jumping-off point for creating your Inca Trail packing list. All the same, here's some must-bring packing for the Inca Trail:
Finally, remember to pack light! You'll have to carry your pack for 4 days so only take the lightweight essentials. Every extra pound matters!
Save $$$ • Save the Planet • Save Your Stomach!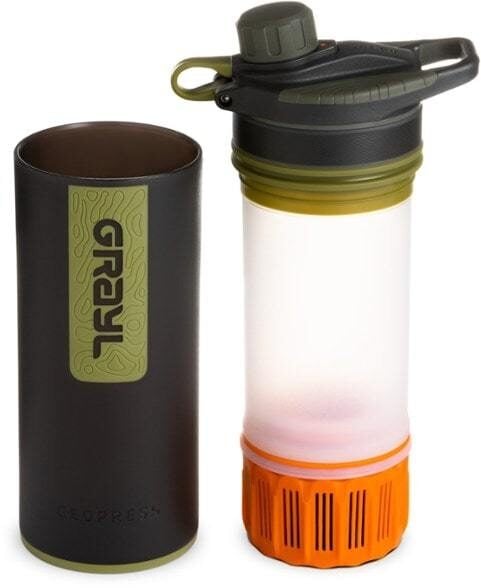 Drink water from ANYWHERE. The Grayl Geopress is the market's leading filtered water bottle protecting your tum from all the waterborne nasties. PLUS, you save money and the environment!
Single-use plastic bottles are a MASSIVE threat to marine life. Be a part of the solution and travel with a filter water bottle.
We've tested the Geopress rigorously from the icy heights of Pakistan to the tropical jungles of Cuba, and the results are in: it WORKS. Buy a Geopress: it's the last water bottle you'll ever buy.
Buy a Geopress!
Read the Review
Wait, you're not quite ready to hike the Inca Trail! Get insured first!
Because duh! Remember the part where you're trekking through mountains at 13,000 feet? Remember the part where my companion busted her knee and had to be carried by porters – goddamn hiking in style! Get insured.
I have been using World Nomads for some time now and made a few claims over the years. They're easy to use, professional and relatively affordable. They may also let you buy or extend a policy once you've started your trip and are already abroad which is super handy.If there's one insurance company I trust, it's World Nomads.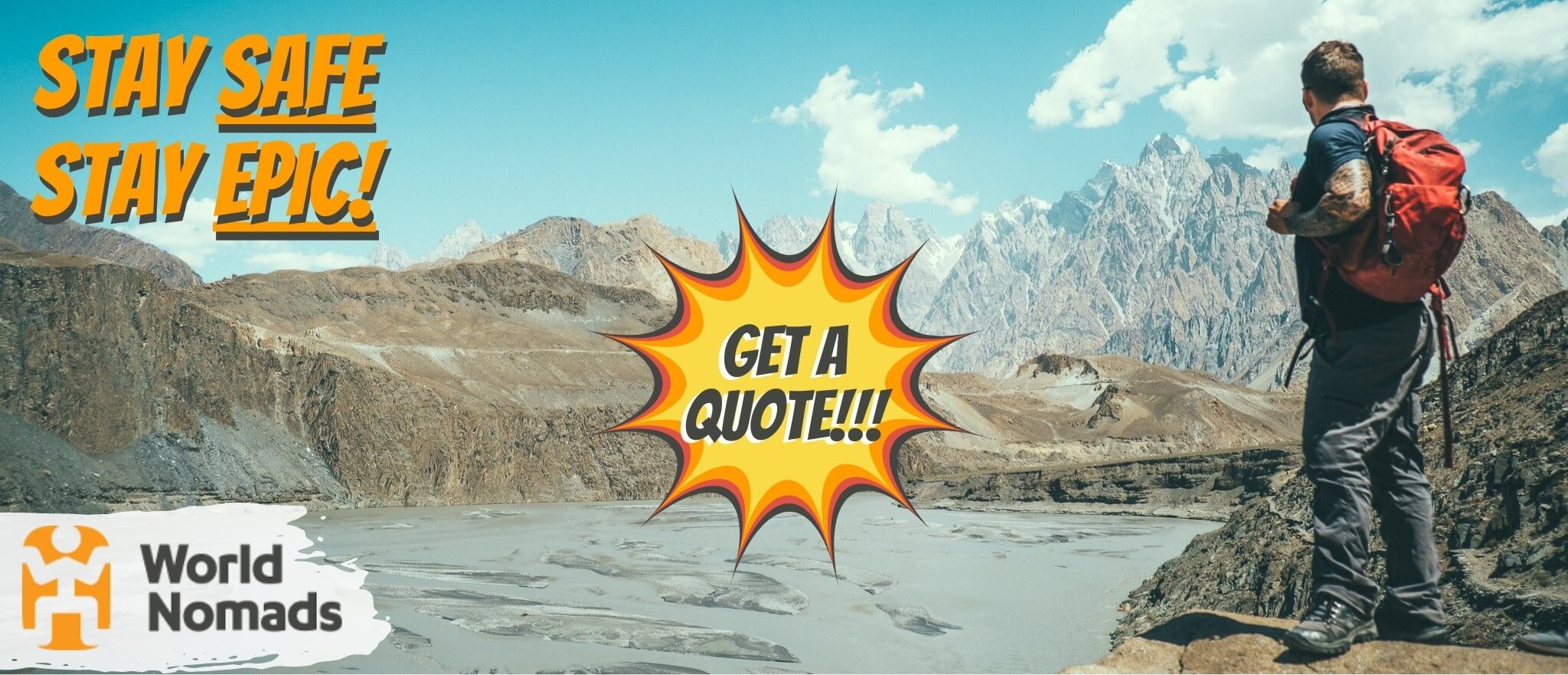 World Nomads' mission is to support and encourage travellers to explore their boundaries. They offer simple & flexible travel insurance, and safety advice to help you travel confidently.
They've been doing it since 2002 – protecting, connecting, and inspiring independent travellers just like you.
Get a quote below or read our in-depth review!
World Nomads provides travel insurance for travelers in over 100 countries. As an affiliate, we receive a fee when you get a quote from World Nomads using this link. We do not represent World Nomads. This is information only and not a recommendation to buy travel insurance.
Ok, now You're Ready to Hike the Inca Trail to Machu Picchu!
The 4-Day Inca Trail hike to Machu Picchu is one of the magnificent hikes I have ever done. I've hiked all over the USA and other parts of the world but nothing has ever affected me in such a way as the Inca Trail did.
We have summarized everything you need to know before embarking on this incredible journey. If you do decide to go to Peru for the hike or just to see Machu Picchu, I recommend you brush up on some basic Spanish travel phrases.
It's a somewhat strenuous 4 days so it's important to consider what you are getting yourself into before leaving for the trip. If you are injury-prone or have had issues in the past think twice before committing to the full hike. Remember, you can always pay for an extra porter ahead of time if you need help carrying your things.
Get used to walking long distances before embarking. The Inca Trail trek is over 3,000 meters in altitude. Altitude pills can be the difference between a great trip and a terrible one.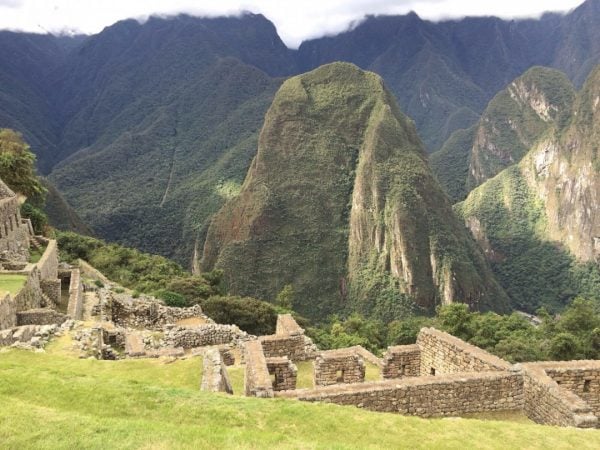 Plan to spend two to three days staying in Cusco acclimatizing before beginning the trek. There are amazing hostels in Cusco that offer a comfy bed so you can start the next day well-rested and read to go. You can spend those days sightseeing in and around Cusco as there are plenty of archaeological sites like Nazca.
You would be greatly remiss if you do not visit Machu Picchu at some point in your life. The intricate detail that the Incans put into each and every stone structure is mesmerizing. In all my experiences traveling and adventuring, the hike to Machu Picchu along the Inca Trail still stands as my most spectacular.
What can I say? It's a damn good journey!
---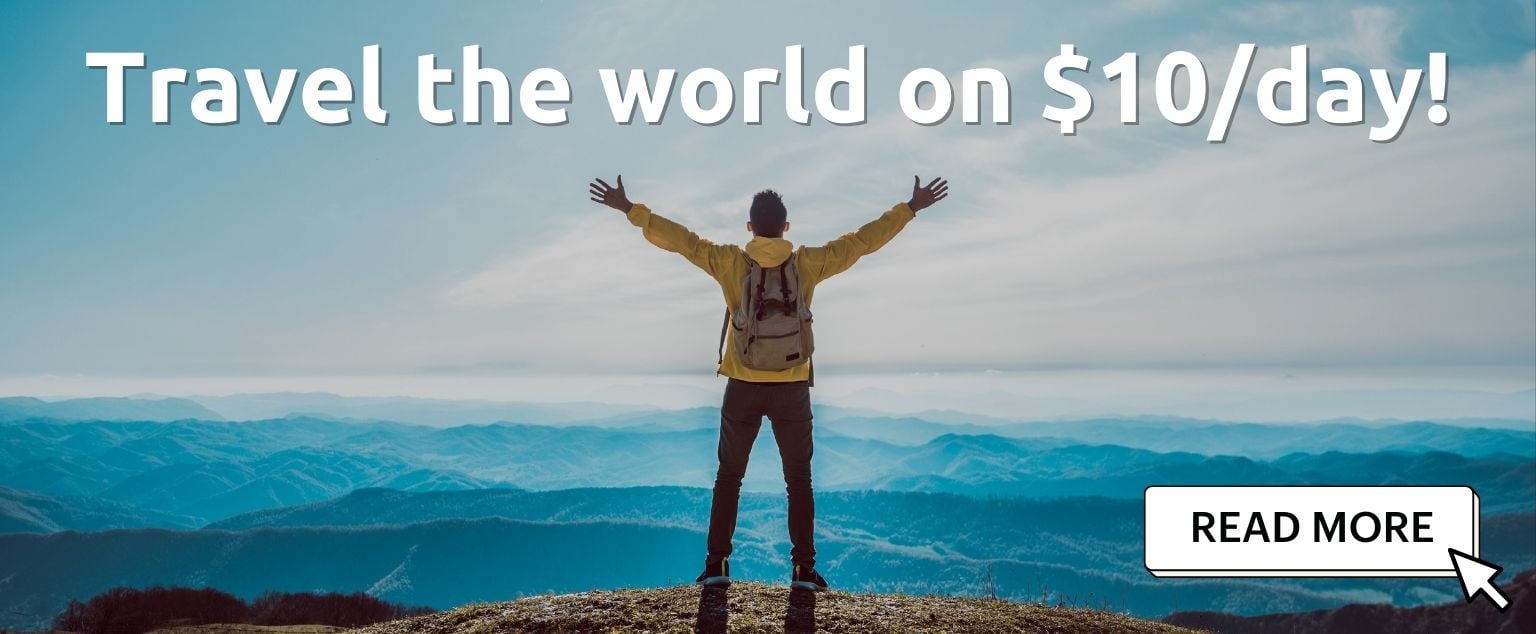 And for transparency's sake, please know that some of the links in our content are affiliate links. That means that if you book your accommodation, buy your gear, or sort your insurance through our link, we earn a small commission (at no extra cost to you). That said, we only link to the gear we trust and never recommend services we don't believe are up to scratch. Again, thank you!