Whether you're heading out for a night, the weekend, or an extended hike, your tent may make or break your time spent in the woods. There's a whole world out there, and it completely transforms after dark.
After a good day's hike or a long night swapping stories around the fire, it's time for bed. The right tent caps off a perfect day no matter the weather, while the wrong tent can turn a rainy night into a disaster.
The trouble is, there are hundreds of different tents to choose from, so how can you possibly understand which tent is best for your next trip!?
Have no fear; The Broke Backpackers are here.
I love exploring new places, but I can't afford too many nights at the Hilton. That means I've spent tons of nights sleeping under the stars and felt the highs and lows brought on by my shelter.
This buying guide will cover tents that sacrifice comfort to weigh less than a kilo, heavyweights built to withstand snow flurries, reliable and roomy choices perfect for car camping or a festival weekend, and everything in between. We'll explore shelters both cheap and expensive and highlight my favorite tent for adventures of all sizes.
Choosing a tent is the first step towards your next great adventure. You won't make it too far out there without a good place to sleep!
Read on to find your perfect home in a bag.
Quick Answers – What Is The Best Tent?
Best Hiking Tent
Best Hiking Tent
Big Agnes Copper Spur
> $$
> Two big doors and crazy vestibule space
> Traditional X-shaped pole design
Best Budget Tent
Best Budget Tent
Marmot Tungsten 2P
> $
> Included footprint
> Fully mesh interior and double-wall rain fly
Best Bikepacking Tent
Best Bikepacking Tent
Lone Rider MotoTent
> $$$
> Color-coded poles
> Nearly two meters of headspace
Best Family Tent
Best Family Tent
North Face Wawona 6
> $$
> Uses a classic X-shaped two-pole design
> Unique vestibule\front porch space
How To Choose A Tent
A tent is going to form the very basis of your packing list for adventure travel and camping, so you need to get it right!
If you've started shopping around a bit, you've probably noticed tents are not really one size fits all. Ideally, you'd have a closet full of tents for all sorts of occasions, but we know very few broke backpackers ready to invest in thousands of tent dollars.
Choosing a tent, therefore, involves asking yourself some tough questions. Your perfect tent will reflect your adventures, as well as leave some room for growth. You may be shopping for your next trip, but think about your goals for the next few years while browsing.

The right tent will still be keeping you dry for the next decade, so make sure it can develop alongside your expertise. Here are a few questions that should help narrow down the field.
What will I be doing in it? Hiking, camping, festivals? How much will I carry It?
Hikers will need to look towards hiking tents, ie ones that shed weight and size to fit easily in packs without dragging you down. These tents will sacrifice interior space to stay light on the scales.
Car campers or festival hoppers who only intend to carry their tent a few meters to the site shouldn't fret over an extra few grams and instead can shop for a more plush interior.
The only time I ever advise going super cheap on your tent is if you're using it only for a few festival weekends. You don't want to bring an ultralight tent to a party. You're always one wobble to the midnight drum circle away from stumbling over your carbon fiber poles. Find something rain-resistant and roomy that doesn't use fragile materials. You don't need anything crazy to camp through a clear weekend with scattered drizzles. If the weather report is ever predicting more than the REI Co-op Grand Hut 4 can handle, I'd think about asking for a ticket refund.
How much time will I spend in It? A night or a whole month? Who is going to sleep in it?
If you just want something small that will let you wake up at the crack of dawn, headroom and interior pockets may not be that big of an issue. If you're expecting to be in your tent for a month or more straight, trust me, you're going to want interior space.
Anyone planning on specific adventures that will have you walking all day and only using your tent for sleep should shop for something lightweight first, but everyone else should find a happy medium between space and weight.
Plan for room to spend a few hours in your tent if you get unlucky with the weather, or if you just feel like enjoying a lazy Sunday. Plus, some extra space will make it easier for your outdoor community to grow alongside your gear.
You may have a spartan approach to the outdoors, but if you ever want to show someone one of your favorite places, they may have different standards of living. Make sure you have a tent with a bit of extra space so you can comfortably take your friends to new places.
What is the forecast?
Nobody plans on camping in the rain, but plenty of campers get caught in a storm. Car campers may not need a tent that can survive a hurricane, but you should make sure your tent can keep you dry through a surprise drizzle no matter what.
Anyone shopping for a tent for thru-hiking should probably rank weather resistance just below weight when deciding on your new home. When you're a couple of hundred miles from the nearest town, you simply can't afford to risk being caught in a storm without proper shelter.
Do I need to re-use it?
Hopefully, yes. Choosing the right tent gets you one step closer to guaranteeing a great time on your next camping trip. I've noticed that most of my friends who don't enjoy camping have a story to tell of a time their shelter failed them. You should be shopping for it with the intention to re-use your shelter, even if this is your first time sleeping under nylon. – this mindset will guide you towards a high-quality tent that will help bring great memories.
The Basics
Now that you've answered those questions, check out these fundamental factors that make up a tent.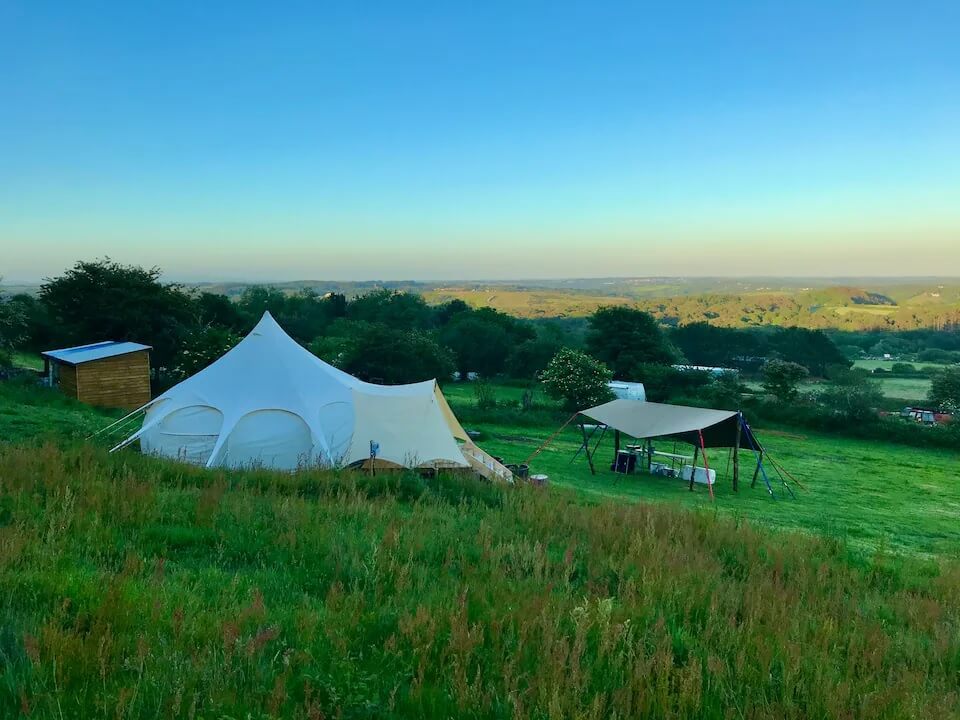 Weight
For many adventurers, weight is the most important factor when choosing a tent. The most expensive tents on the market are all about being ultralight. Top ultralight 1p options will weigh less than one kilo and seriously pack down.
That doesn't mean every adventure requires a 500-gram shelter. There are real pros and cons to ultralight tents.
The main perk is obvious: you won't feel a thing! This is a big issue if you're planning on hiking 15 kilometers a day, but it won't really matter if you are car camping.
The downsides of ultralight all involve livability. Any tent that you can pack down until it disappears will not provide enough space even to sit up inside, let alone change clothes comfortably.
Anyone hiking less than a few kilometers to their site can find tents that weigh between two and four kilos while providing ample space to stretch out. Car campers can go as heavy as they're willing to haul to the site. Never buy a heavier tent than you're willing to carry for a kilometer, and never go for the lightest tent possible with blatant disregard for interior space unless you're trying to break ultralight records.
Weatherproof
Bad tents have forced me outside in a thunderstorm to adjust rain flies or caused the camper on the edge to sleep in a soggy pool formed on the border of a cheap nylon flooring.
Worse yet are tents that will leave you damp on a dry night. Condensation is rain from within, and a cheap tarp will keep it all inside your living space. I love tents with complete mesh interiors and versatile rain flys that let a breeze in on dry nights.
Ventilation from the heat of the summer should be a significant concern for any shopper, as that's when we'll be spending the most time outside.
Unfortunately, hot air isn't the only thing we have to worry about under the stars. A tent is only considered weatherproof if it can protect you from water, wind, and ventilation in the summer. Make sure any tent you plan on using in the rain has enough overhead vents to keep condensation from building up inside the rain fly.
Lightweight hiking tents that can protect from these three are typically 3-season tents. Truly weatherproof tents are four-season tents, which feature stronger poles that don't mind a bit of snow, thicker tent materials that keep heat in, and an aerodynamic shape that stays up through stronger wind storms. All this weatherproofing brings with it a few extra kilos, so only go for a four-season tent if you plan on sleeping through some heavy weather.
Most of us won't be camping in roaring winds, but you should make sure your tent won't collapse if you sneeze. A good tent and stake system will hold strong through 50 kilometers an hour winds. The higher your tent reaches, the weaker it will be against wind gusts.
Space and Comfort
Just because you're sleeping outside doesn't mean you can't bring a splash of luxury with you. You may have the most packable tent on the market, but if you can't get comfortable and find a goods night's sleep, it's not the best tent for you.
I judge tents by my ability to change clothes and sit up while inside. Standing room would be fantastic, but tents tall enough for us to stand can't typically hang through strong winds.
Having space to change clothes and stretch out inside my tent comes in handy time and time again. Stay outside long enough and you're bound to hit some bad weather.
I've been stuck inside a tent with two friends for whole afternoons, and we've relished every extra inch of space. Our tent wasn't the lightest, but it did leave plenty of room for playing shithead, and that made all the difference.
Hikers who just want something to crawl inside of and fall asleep in a hurry may be fine in a bivy, but if you want to relax inside at the end of the day, take a second look at the floor space and height of your tent.
Price
How much can you spare? There are certainly cheaper tents available than the ones on our list, but we feel your shelter is a part of your kit that's worth spending a few extra bucks over.
If you plan to re-use the tent, that is. If you're shopping for a specific trip and know you won't like sleeping outside more than once or twice a year, then maybe not. If that's the case, you can find something affordable from REI that is certain to get the job done without breaking the bank.
Casual adventurers can find something for $200 that will hold firm through a surprise rainstorm. Shoppers looking for a tent that will help them push their limits outdoors should save up at least 400-500$ for their shelter.
Which Tent Is Best For What Purpose?
We've set up stakes and broken down tents in all sorts of categories to help answer the question of which tent is best. We've covered the best camping brands so you've got some quality options.
Ladies & Gents, It's Time to Step Your GEAR Game Up. 😉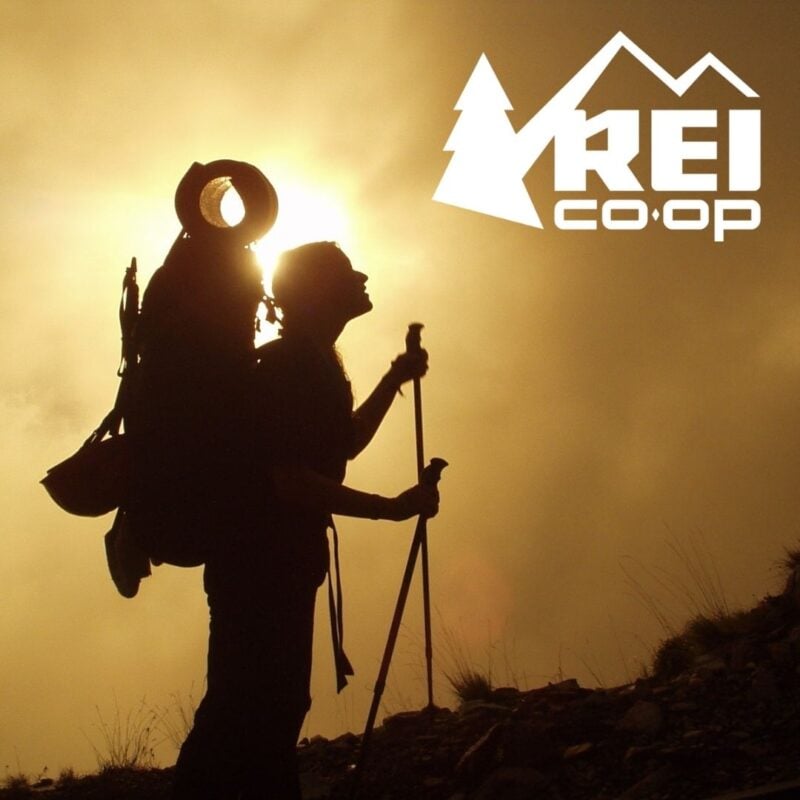 REI is one of America's biggest and most-loved outdoor gear retailers.
Now, for just $30, get a lifetime membership that entitles you to 10% OFF on most items, access to their trade-in scheme and discount rentals.
Join REI Today!
MSR Hubba Hubba is our top pick for best overall tent
Specs
Packaged Weight (Kg): 1.75
Best Use: Literally Everything
Price (USD): 449
Our current champion has been my favorite tent for a long time now, and somehow the MSR Hubba Hubba keeps getting better every year.
Lightweight? For sure. Tough? As nails. Spacious? The walls aren't even frickin' tapered! Set it up and find two large vestibules perfect for storing your backpack and StayDry doors that won't even let water in the tent when you zip open the doors.
Magic? or MSR.
All of this efficiency packs down smaller than some sweatshirts to let you take this tent anywhere.
Seriously, there are very few categories this best-in-class tent wouldn't rank highly. Unfortunately, there is one. It's not the most affordable tent on the market. I say this with confidence: it is worth the extra money. The durable, lightweight material will pay for itself on every single trip.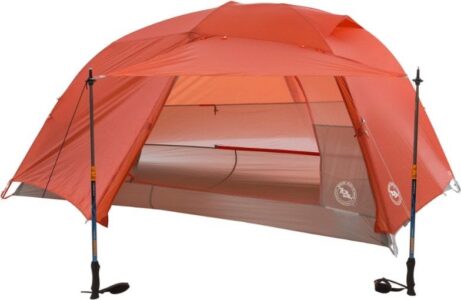 Our top pick for best hiking tent is Big Agnes Copper Spur
Specs
Packaged Weight (Kg): 1.41
Best Use: Hiking
Price (USD): 449
Finishing second in a tight race is Big Agnes's Copper Spur – their signature hiking tent. This tent provides two big doors and crazy vestibule space into an ultra-lightweight tent. The rainfly converts to an awning that lets your shelter reach even further with two hiking poles.
Unique features and classic performance defines this tent. A traditional X-shaped pole design comes with pre-bent connections to maximize headspace without making set-up complicated. Big Agnes did go with some fragile materials to achieve such a low weight, most notably by using polyester flooring.
It may not hold strong against children or animals, but it will stay strong against foul weather. All in all, the fantastic specs on this upper-class tent make it worth the investment for serious backpackers who know how to take care of their gear.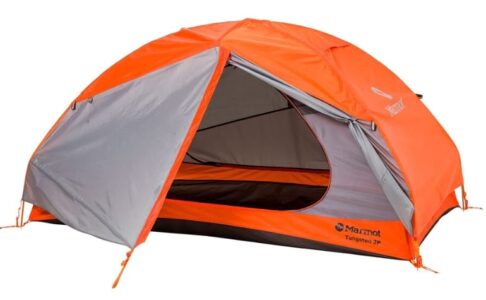 For best budget tent, check out Marmot Tungsten 2P
Specs
Packaged Weight (Kg): 1.7
Best Use: First Tent
Price (USD): 193
Get into the swing of things with comfort and style in this durable Tungsten tent. The included footprint makes the tent quite forgiving if you didn't notice that big rock during set-up. A fully mesh interior and double-wall rain fly make for terrific ventilation, weather protection, and stargazing on clear nights.
It's the cheapest tent on our list, but that doesn't mean it's not a high-quality tent. Inside your tent bag, you'll find sturdy poles that hold up to 3 seasons of foul weather, plenty of storage for your gear, and enough room to roll around on a rainy Monday.
This affordable performance makes the tent a great option if you're just starting to spend nights outside. Set-up is intuitive, and you won't notice the extra few ounces until you've been walking serious mileage.
Meet the best ultralight tent: Sea To Summit Alto 2
Specs
Packaged Weight (Kg): 1.3
Best Use: Ultralight Backpacking
Price (USD): 449
Alto 2 makes our list thanks to its subtle innovations that add precious inches of headroom into an ultralight tent. Usually when you're shopping to save weight, you accept cramped living quarters in exchange for a lighter load.
Some ultralight tents have gotten so compact they're glorified bivies. Sea To Summit has had enough of it. They look to keep a bit of headroom with a Tension Ridge design. The top pole is flipped over to widen your headroom and allow two people to sit up comfortably.
This breakthrough still has a couple of kinks to work out, and we've noticed some water pool up in the extra space created by these poles during extremely heavy rains. It holds strong enough through a casual summer afternoon thunderstorm for us to overlook that flaw and soak in the ultralight space.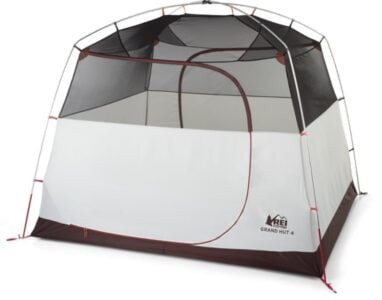 REI Co-op Grand Hut 4 is one of the best festival tent
Specs
Packaged Weight (Kg): 6.4
Best Use: Car Camping
Price (USD): 299
Festival tents come in 2 varieties – cheap, small and disposable for those who don't plan on selling much and then spacious and roomy for those who want to enjoy their tent!This tent hardly costs $75 per person, which is way less than a four-day pass. Tall and roomy, this Grand Hut is too heavy to take deep into the woods but allows several people to stand up and pass out wherever inside the roomy interior.
Only four poles support all this size, so you can easily have it set up before the first night's headliners. Hopefully, your weekend won't be marred by bad weather, but if you're having fun, you might not notice it, and a full rainfly will keep everyone fully protected in a downpour.
This is a dream tent for anyone who doesn't expect to walk far to their campsite. Check out the six-person option for even more space for goldfish.

Do You Want to Travel FOREVER??
Pop your email in below to get a FREE copy of 'How to Travel the World on $10 a Day!'.
Lone Rider MotoTent is our top pick for best bikepacking tent
Specs
Packaged Weight (Kg): 5.44
Best Use: Bikepacking
Price (USD): 599
It's way easier to ride out rainy days with the proper tent. This mototent will keep you, your gear, and your bikepacking bike dry while giving you the headspace to make the most of a day spent inside the tent.
Set your bike outside, and you'll have space for a table and two chairs with plenty of ventilation for cooking under a shelter before crawling into the main room to drift off. On the other end, a stretched-out vestibule space has room for extra gear. Thanks to the color-coded poles, you can set up a sheltered space for two riders and one bike in less than 10 minutes.
The nearly two meters of headspace packs down into a nifty carrying case and easily fits on your panniers. Pack a bit of luxury into the end of a long day's ride with this tent specifically built to accompany bikepackers.
Our top pick for best waterproof tent is REI Co-op Half Dome 2 Plus Tent
Specs
Packaged Weight (Kg): 2.14
Best Use: Short Backpacking Trips
Price (USD): 279
This tent is our favorite waterproof option because it packs in the space and ventilation to guarantee that a rainy day won't stop the fun. Four kickstand vents at the top and two large vestibules make sure air flows evenly even with the rainfly deployed and allows you to sleep soundly, knowing your bags are safe from downpours.
The interior of this tent goes higher and longer than the competition to give even tall backpackers space to stretch out. The plus stands for the extra room which does, unfortunately, mean an extra kilo or two.
This tent is just barely too heavy to be a reliable long-distance backpacking tent. Packed between two people or for more casual adventures, it will be a lifesaver the first afternoon you are stuck inside. The Half Dome 2 is also one of the cheaper tents on our list that provides incredible value to casual campers.
For best family tent, check out North Face Wawona 6
Specs
Packaged Weight (Kg): 9.5
Best Use: Car Camping
Price (USD): 450
You can even find room to invite the neighbor's into this plush tent that makes the most out of its sheltered space. The tent uses a classic X-shaped two-pole design with a twist! A third central pole opens up more headroom that makes the tent big enough for sleeping bag wars.
That space stretches outside the main doorway into a huge vestibule space that brings a front porch like nothing else in the industry. You'll have storage space for more gear than the whole family can carry, or you can open up the bay doors and have a shady space for breakfast.
A good family tent has to be durable, and this tent can hold strong through 75 kilometers an hour winds or four kids tripping over the guylines. It's the real deal, and the unique vestibule\front porch space gives this tent a wow factor.
Need something bigger, check out the best 8 person tents instead.
The best present of all… is CONVENIENCE!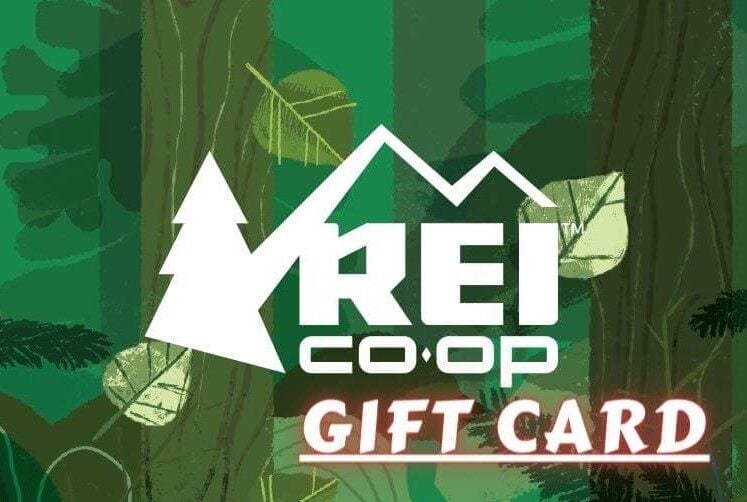 Now, you could spend a fat chunk of $$$ on the WRONG present for someone. Wrong size hiking boots, wrong fit backpack, wrong shape sleeping bag… As any adventurer will tell you, gear is a personal choice.
So give the adventurer in your life the gift of convenience: buy them an REI Co-op gift card! REI is The Broke Backpacker's retailer of choice for ALL things outdoors, and an REI gift card is the perfect present you can buy from them. And then you won't have to keep the receipt. 😉
Buy on REI!
Meet the best solo tent: REI Co Op Flash Air
Specs
Packaged Weight (Kg): .75
Best Use: Backpacking
Price (USD): 249
This solo tent is lighter than a weekend's supply of cliff bars, and you can make it even lighter if you use your trekking poles instead of the included DAC aluminum sturdy poles. This tent is for an ultralight solo adventure – don't expect any room to fit the dog. Two triangle pockets next to the headspace are about as much luxury as you'll find.
It may not be luxurious, but it is durable and protective. The rain fly stretches all the way to the ground, and the double-walled design keeps the condensation at bay. Any tent this lightweight will sacrifice interior comfort to make that happen, but the Flash Air keeps enough protection around to make dropping weight a no-brainer.
The Flash Air is REI's most significant foray into the ultralight world yet, and so far, the company is proving they can hang with the most technically advanced tents out there and save you a few bucks along the way.

Our GREATEST Travel Secrets…
Pop your email here & get the original Broke Backpacker Bible for FREE.
Final Thoughts on Choosing The Right Tent
There is no such thing as the right tent for every adventure. As you can see from our list above, there are tons of tents that each have strengths and weaknesses, and this article has just barely scratched the surface.
Hopefully, this guide has helped you understand how to choose the right tent. Don't stop now! There is plenty more to learn, and we've got you covered with everything from the best budget backpacking tents to the best tents for the whole family.
If you've had enough research and are ready to commit, I'm telling you one more time, go for the MSR Hubba Hubba! Our gear room is full of opinionated adventurers, but there's one thing on which we all agree – the Hubba Hubba may be the best two-person tent on earth.
Once you've got the whole picture and the tent of your dreams appears on your front porch, celebrate, rejoice, and pack up some granola bars – it's time to get outside!
Found the right tent? Now check out the best backpacking sleeping bags to put inside!
---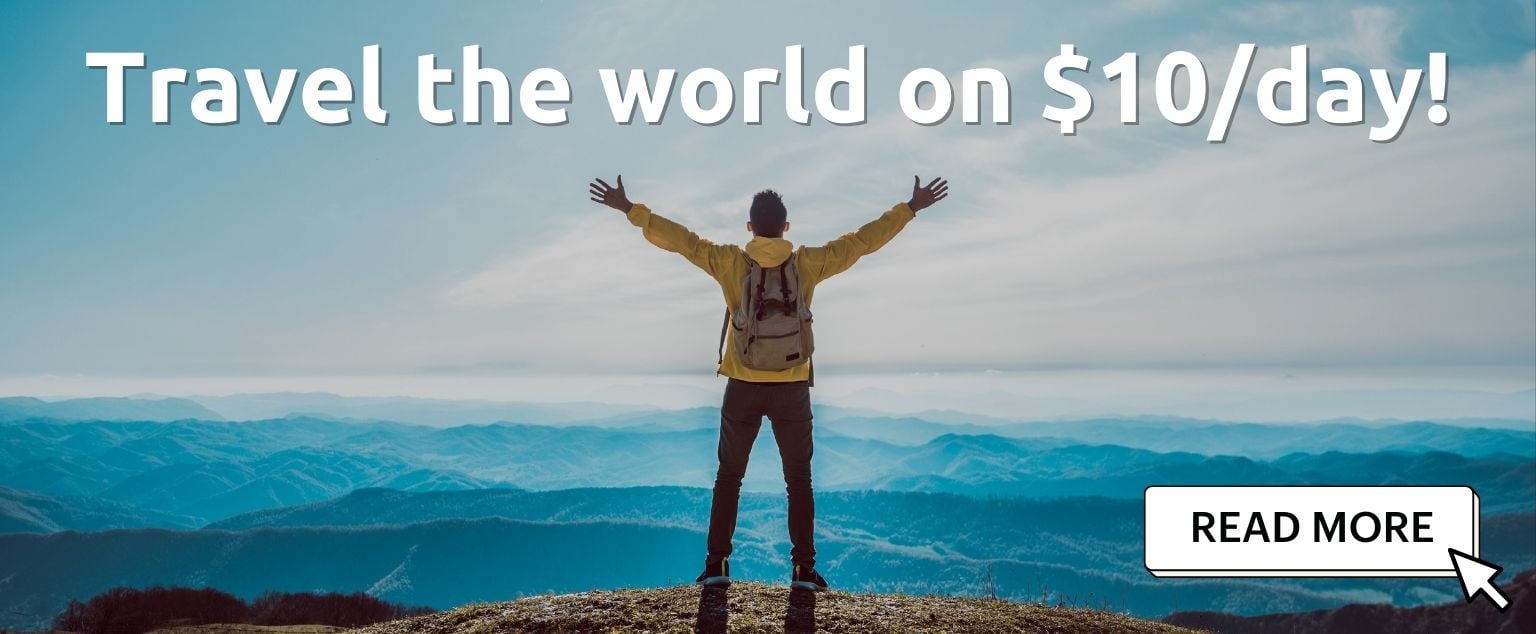 And for transparency's sake, please know that some of the links in our content are affiliate links. That means that if you book your accommodation, buy your gear, or sort your insurance through our link, we earn a small commission (at no extra cost to you). That said, we only link to the gear we trust and never recommend services we don't believe are up to scratch. Again, thank you!