Why hike all the way to the top of a mountain only to turn around and rush back to the parking lot before sunset? Bringing along a high-quality hiking tent can turn the afternoon jaunt into an overnight adventure without weighing you down.
Camping out while hiking lets you enjoy the woods in all their glory. The subtle shifts in the breeze turn ominous after dark, and your senses become all the more aware of the beauty around you. There is just nothing quite like unzipping your tent for a sunrise cup of coffee on a secluded mountaintop.
There's more than just beauty out in the woods. The only sure thing about an overnight hike is that mother nature will be unpredictable, so before we can head off on an adventure, we have to trust our gear to get us through a bit of nasty weather.
You'll need something to sleep on, something to sleep in, and a way to boil water for tomorrow morning's oatmeal, but perhaps most importantly, you'll need a good tent.
Buying a tent is like investing in a second home. We may be broke backpackers, but we know there is a time and place to put down a bit of extra cash for our gear. Cheap may be the name of the game when searching for hostels, but not when searching for hiking tents.
Your shelter should be versatile and capable. We don't all have to invest in four-season tents that can handle snowfall, but your cover shouldn't collapse at the first drizzle.
Take a look at these great hiking tents. From ultralight extremes to roomy options that are easy to set-up, we're taking a microscope to the best tents for hiking trips of all sizes. We'll show you where the best-in-class options stand out, and where certain tents need to improve, so you can get a better idea of what would fit best inside your backpack.
Quick Answers: What Are The Best Hiking Tents?
Choosing the Right Hiking Tent
Choosing a tent is always a tricky business and this is especially true when looking for a hiking tent. Let your hikes determine your tent. You'll have to carry your tent on your back every step of the way, as well as food, water, and everything else you need for the weekend. A hiking trip is no beach week. You can't pack everything you can fit in the car if you plan on walking a few miles to your campsite.
That means you need to know how far you're going and what kind of route you'll be taking to choose the right kind of tent for you. Extra weight may be acceptable if the campsite isn't far from the parking lot, but climbing a mountain can make one kilometer take an hour, and one kilogram feel like fifteen.
We've laid out three factors that will help define the right hiking tent for your travel style. Build your unique combination of weight, endurance, and affordability, and let that show you to your tent.
There is no tent on the market that leads the way in every category, which means no hiking tent is perfect for everyone. Visualize where your tent will take you and what weather you'll be up against, and let the right tent help you get out there.
Size
Every serious contender is always looking to drop weight. The tents on our list weigh anywhere from 700 grams to 2.5 kilos. Consider anything under 1.5 kg an ultralight hiking tent even though some heavier ones will try to pass themselves as Ultra-light.
Each year, tent weight hits new lows. To shave those last precious ounces, companies use high-grade materials that can sometimes be fragile and certainly won't be roomy. That means that weight isn't the only thing you'll have to take into account.
For any longer hikes, weight should undoubtedly be a deciding factor, but don't forget about checking the interior height and floor space. Any tent on our list will fit inside most 40 Liter backpacks, but not any two-person tent will actually fit two people comfortably.
An unspoken rule of tent marketing is that two-person tents are often best suited for one. We recommend any hiking partners who plan to spend plenty of quality time underneath the nylon look towards a three-person tent to provide enough room to stretch. Of course, one man tents are the easiest and lightest to carry if you are out on a solo trip.
Durability
The wind does not care how light your tent is. If you plan on hiking rain or shine, there is no price too steep to pay for guaranteed protection. No matter what you had planned, you'll eventually walk into some foul weather if you wander long enough. Your tent will be exposed to wind, rain, sun, and time.
Plenty of tents make promises, but only a few stay ready to go a decade down the line. Make sure to look into warranty services and repair agreements before committing to anything.
REI has the best purchase protection policies in the business, and they tend to carry most leading tent brands. If you plan on purchasing a high-end tent, the savings you'll receive from your co-op membership on this purchase will offset the cost of becoming a member, giving you free entry into a world of outdoor gear benefits.
Most of the tents on our list are three-season hiking tents. The difference between three and four season tents is more than just warmth. Think of three-season tents as light models that can handle ordinary storms and four-season tents as heavyweight options that trap heat and protect against stronger winds.
The lightest four-season tents won't weigh less than 2.2 kgs, making them more of a niche camping option than a universally used design. If you aren't planning on camping in the snow or a tropical storm, you'll probably be just fine in a three-season tent, and your back will thank you.
However, it only takes one night in the extreme cold or extreme weather to make the extra weight of a fully protective tent worth the heavy load. Tent producers are constantly pushing the boundaries of lightweight durability, but you can't improve one without taking away from the other at a certain point.
Price
It's fun to daydream about a robust, weather-resistant tent that packs down to less than a one-liter water bottle, but it's way less exciting to type in your credit card information.
Adventurers have told companies they're willing to pay top dollar in exchange for high-performance tents built to last. The fancier the technology and lighter the scales, the higher the price. The best tents on our list aren't cheap, but they are worth every penny.
We don't think there are many tents under $150 that will allow you to push yourself to new heights while hiking. Beginners or hikers not looking to walk more than an hour to their campsite will be OK paying between $200-300 for their tent, depending on what you want out of it.
Tents that can hang with the most demanding adventures will cost $300-500. Anything weighing less than two kilos is well worth that hefty investment. The MSR hubba hubba, for example, is so light and so roomy I can throw it in my backpack whether I'm hiking, traveling, or heading to a festival for the weekend. Having that versatility is priceless.
Best Overall Hiking Tent
Best Overall Hiking Tent
MSR Hubba Hubba Nx
> $$
> Ultralight tent with a splash of headspace
> Built to last a decade
2nd Best Hiking Tent
2nd Best Hiking Tent
Nemo Hornet
> $$
> Incredibly lightweight
> Comes in regular and elite models
Best Ultralight Hiking Tent
Best Ultralight Hiking Tent
Big Agnes Tiger Wall
> $$
> Cross pole creates headspace for two
> Extra pockets and two doors
Best Value Hiking Tent
Best Value Hiking Tent
Marmot Tungsten
> $
> Oodles of headspace
> Comes with a footprint
Best Ultralight Solo Tent
Best Ultralight Solo Tent
Vango F10 Project Hydrogen
> $$$
> Packs more petite than a water jug
> Schrader valve inflates a beam that increases headspace
Best Hiking Tent Under $200
Best Budget Tent for Hiking
Best 4-Season Hiking Tent
Best 4-Season Hiking Tent
Naturehike Cloud-Up
> $
> All-weather aluminum poles
> Lightest three-person hiking tent on amazon
Best Hiker & Biker Tent
Best Hiker & Biker Tent
Big Agnes Copper Spur
> $$
> Comes in loads of different sizes
> Protection against wet and hot weather
Best Minimal Hiking Tent
Best Minimal Hiking Tent
REI all season Bivy
> $
> Flooring is durable and built for bad weather
> Overhead pole provides ventilation
The Best Hiking Tents in The World Today
Whether you want ultralight features, durable materials, or extra space, we've got some great tent options for trips big and small.
Time for a Gear Upgrade??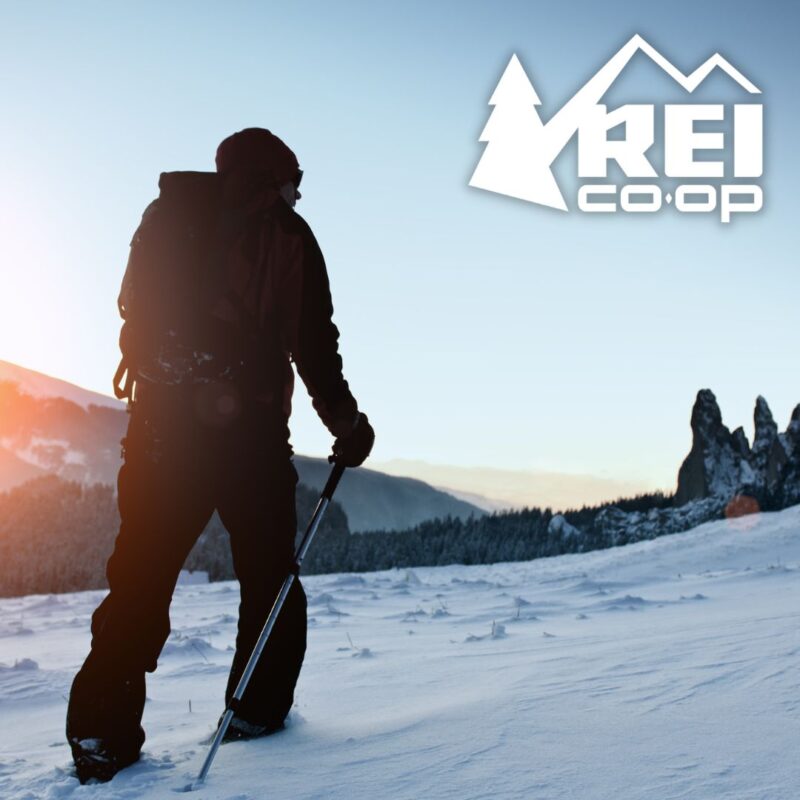 REI members SAVE 20% on a full-price item + an 20% extra on their outlet: and that's a double discount, baby!
This is the time for that sexy gear upgrade you've been thinking about — don't sleep on it.
View on REI
MSR Hubba Hubba Nx is our top pick for best overall hiking tent
Specs
Weight (kg): 1.75
Packed Dims (cm): 46 x 15
Price: $449
I don't care where you're going; your trip will be better off with a bit of Hubba Hubba. You can fit this fine tent from MSR in packs as small as 22 liters and stay dry and cozy no matter the weather.
While this tent may seem like a heavy investment, we honestly think it's the best two-person hiking tent on the planet. The technology packed inside this bad boy is worth its extraordinarily lightweight in gold.
A unique pole set-up and untapered walls allow two people and two backpacks to stay dry inside. This kind of interior space is incredible for a tent that falls into the ultralight category. Quick, warm trips can shed the tent body and hike with less than a kilogram of tent in their bag.
The Hubba Hubba has been around for years, so you can always find deals on older models, but every year has brought improvements into this carefully laid out space. The new decade brought improved weather resistance, and aerospace-grade poles dreamed up by Easton Sports.
You can find lighter tents, and you can find more spacious tents, but you'll have a tough time finding a tent that ranks as highly in both categories, all for less than $500.
+Pros
Great for loads of different scenarios
Ultralight tent with a splash of headspace
Built to last a decade
-Cons
Not the easiest tent to set up
#2 – 2nd Best Hiking Tent – Nemo Hornet
Our top pick for 2nd best hiking tent is Nemo Hornet
Specs
Weight (kg):.90
Packed Dims (cm): 48 x 11
Price: $329
This Nemo Hornet should satisfy the needs of many hikers who demand high performance out of their gear. Right away, this lightweight tent stands out on the spec sheet. Whether it's your first foray into an ultralight tent or your fifth, the weight of this tent is sure to catch your attention. I've packed burritos that weigh more than this shelter.
The packability gets boosted even further if you decide to split the tent up between two hikers to further reduce weight on longer trips. The tent bag splits into two parcels weighing a half kilo each. When you're going extraordinary distances, every ounce matters.
Make no mistake; The Hornet is not built for comfort, It's built for speed.
This is a classic ultralight tent that can technically fit two people in, but you'll be getting up close and personal. It's better off being used as a one-person tent unless ounces are the top of your priorities.
On warm nights you can strip off the rain fly and enjoy panoramic views without getting bit. For damper evenings, solid poles and two protected vestibules keep everyone dry.
It's one of the lightest hiking tents we could find, perfect for campers looking to cut weight.
If that's still too much tent for you, check out the Nemo Hornet Elite, which provides the same levels of comfort, albeit in a bit more fragile shell, to shave off precious ounces.
+Pros
Incredibly lightweight
Committed to high-performance features
Comes in regular and elite models
-Cons
2 people will really get to know each other in this tent
Technically advanced lightweight features are fragile
Big Agnes Tiger Wall is our top pick for best ultralight hiking tent
Specs
Weight (kg): 1.13
Packed Dims (cm): 46 x 14
Price: $399
Any list of the best hiking tents in the business has to offer up something cooked by Big Agnes. On today's menu, the company is serving up a unique cross pole design that provides precious centimeters of headspace.
This simple bar gives the Tiger Wall an edge for two-person ultralight tents, and designers ran with it, adding extra doors and pockets. A few additional mesh pocket bags may not sound like a huge deal, but I don't know if there's ever been a time where I've had too many pockets.
While there is room for two people to sit up straight, this tent is still ultralight first. You won't find much space for cards on a rainy afternoon.
Sure, you'll be a bit cramped, but at least you'll be dry. The tent holds strong through most casual rainstorms. However, we have noticed some weak points in the rain fly system, mainly just wonky zippers. Campers braving foul weather should bring along a footprint and a cup of hot choccy.
+Pros
Cross pole creates headspace for two
Extra pockets and two doors
-Cons
Went for lightweight over fully weather-resistant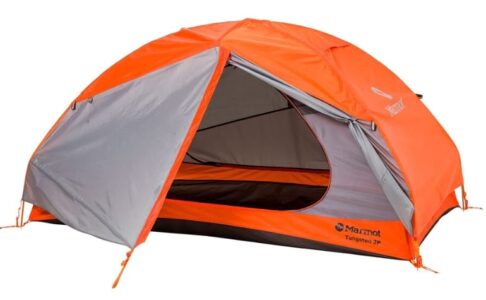 Marmot Tungsten is one of the best value hiking tent
Specs
Weight (kg): 2.38
Packed Dims (cm): 53 x 18
Price: $214
If kilos are not your biggest concern, have a good time in this roomy tent. The Tungsten is a hiking tent done with style and comfort in mind. Two large doorways and a lot of zippered mesh will get you closer to the sunrise on nights you don't need a rainfly.
Marmot added on a footprint to further protect your investment. If you've been flirting with overnight hiking, this tent could make you fall in love. This tent isn't trying to do anything crazy, just bring a fresh breath of affordability into an industry crowded with high-cost options.
Car campers and trips without too much walking can throw this hiking tent in your trunk or backpack and have it set up in plenty of time to cook dinner before dark. Marmot provides a tent that takes high-class specs and adds on an extra splash of affordability. At over two kilos, It's one of the heaviest tents on our list, so make sure you understand where your priorities lie.
The bottom line is this: There's plenty of sleeping space, decent weather resistance, and the tent is light enough to take on shorter hikes, all at an incredible price. Most nights won't demand anything more than this.
+Pros
Most affordable option on our list
Oodles of headspace
Comes with a footprint
-Cons
Heaviest tent on our list
Doesn't pack in many ultralight features
Our top pick for best ultralight solo tent is Vango F10 Project Hydrogen
Specs
Weight (kg): .70
Packed Dims (cm): 20 x 12
Price: $600
I had to check to make sure Project Hydrogen wasn't also the name of a psyop, and you'll have to double-check you packed the Vango F10, as it's so light you might not notice it. Vango has upwards of 100 different tent styles in their current catalog, suitable everywhere from the backyard to Everest. This particular solo tent is all about packability.
First of all, it's a tent without many poles. Just one carbon upright pole combines with a Schrader valve to inflate your home. Loved by bikepackers (it's a great bike packing tent) and long trekkers, this single inflatable beam runs through the center of the tent to provide your headspace. It's probably easier to inflate with a pump fully, but your mouth can get the job done unless you're sleeping in high winds.
Cutting out the poles makes this tent pack down smaller than a one-liter water bottle. With a size that small, don't expect to find a full kitchen inside. This tent isn't a huge step up from a bivy sack, but it should allow just enough space to store you and your backpack comfortably.
You'll be happy you have those precious inches of headroom, especially considering this tent doesn't weigh any more than most bivies either. This one-person ultralight tent makes a great companion for touring adventurers who plan to be on the go more than at the campsite.
+Pros
Packs more petite than a water jug
Only uses one pole
Schrader valve inflates a beam that increases headspace
-Cons
Not much bigger than a bivy
Tough to find in the Americas

Do You Want to Travel FOREVER??
Pop your email in below to get a FREE copy of 'How to Travel the World on $10 a Day!'.
Meet the best hiking tent under $200: REI Co-op Passage 2 Tent with Footprint
Specs
Weight (kg): 2.55
Packed Dims (cm): 46 x 20
Price: $159
You don't want to go cheap on sleep. That being said, not every hiker needs a $500 tent in their backpack. This tent provides enough to keep you warm and dry three seasons a year without getting fancy.
If you're not planning on heading out for weeks at a time and camping no matter the weather, REI tents consistently have provided great value at an affordable price that provides lush accommodation at the end of a great day's hike. With the included footprint, you won't have to worry about any add ons. Once you've got your tent, you can start planning your next adventure!
The passage two is a modern tent that takes the tried and true two-pole free-standing design with two poles and a third pole to attach your rain fly. It's as easy to set up as any tent can be, and the wide rain fly opens up enough vestibule space for two bags and a few pairs of boots.
Sure, it's heavy for longer hikes, but there's no such thing as a $150 tent that won't be irritating to lug from peak to peak. A roomy interior, two big doors, and loads of pocket space provide a great base camp tent.
What really sets this tent apart from other budget tents is the quality of materials used and the customer service. Most cheap tents don't come with warranty options at all, but REI does things differently. Try out the tent, and if you don't love it, you can return it with no questions asked for an entire year.
+Pros
Roomy hiking tent
Most affordable tent on our list
REI return policy makes your purchase secure
-Cons
Not a high-performance tent
You'll notice it in your bag after a few kilometers
REI Co-op Half Dome SL 2 Plus is our top pick for the best budget tent for hiking
Specs
Weight (kg): 2.14
Packed Dims (cm): 52 x 18
Price: $279
The half dome plus maybe a bit more expensive than REI's passage 2, but it adds on improved weather resistance and provides a staggering 3.5 square meters of floor space. Nobody loves to spend an afternoon in a tent sheltering from the rain, but the Half Dome 2+ will make it way easier to wait out the storm.
This extra space really comes in handy, but it will tack on a few grams, so we recommend splitting up the tent bag between two hikers if you plan on walking a few hours to your campsite.
These tent zigs where most others zagged by focusing on durability, weather resistance, and interior living over lightweight status. It's not an ultralight tent, but it has proven more than capable of providing a legitimate waterproof shelter. Tack on a footprint, and your tent will stay in shape through a bit of trouble.
The Half dome series has been one of REI's best-selling tent models for a long time, so the HD2+ had big shoes to fill. You can take the plus to mean "plus-size." These tents are roomier than the competition, pack in full-view mesh and four vents to keep things cool, and won't break your budget.
+Pros
Best interior space around
Four vents
At the crossroads of affordable and performance
-Cons
More space means more weight
Tall interior can shake in high winds
Meet the best 4-season hiking tent: Naturehike Cloud Up
Specs
Weight (kg): 2.2
Packed Dims (cm): 45 x 15
Price: $159
This relatively unknown camping brand provides an excellent pick for an all-weather, three-person tent that stays lightweight if you're willing to take a risk. 2.3 kgs won't rank as one of the lightest options on our list, but this is a tent built for three, so we expect a bit of extra weight alongside extra space.
Naturehike is based out of China, and it remains to be seen if this young company is a serious contender in the outdoor industry or another knockoff brand cutting corners to provide tents that promise to do it all at a low price but crumble under pressure. As long as Naturehike holds firm, plenty of weather resistance and warmth are built into this protective tent option.
So far, we haven't noticed any red flags. Durable 20D nylon makes up the mesh and rainfly, and the poles are made out of aluminum instead of ultralight carbon fiber, which provides a more user-friendly experience and holds strong in high winds. You don't have to give this tent any special treatment like you would an ultralight model.
The regular Cloud-Up model does not fare well against condensation. The double-wall tent is built for foul weather but doesn't allow ventilation to keep the air moving on stagnant nights.
An upgraded model takes care of that problem by providing a full view mesh canopy and air vents that will have you sleeping under the stars on warm nights.
+Pros
All-weather aluminum poles
Lightest three-person hiking tent on amazon
Amazing specs
-Cons
Unproven company
Condensation struggles on warm nights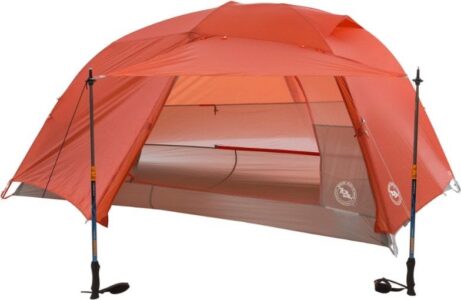 Big Agnes Copper Spur is one of the best hiker and biker tent
Specs
Weight (kg): 1.41
Packed Dims (cm): 50 x 15
Price $449
Stretch out at the end of a long day's walk or ride in this roomy, lightweight tent. The Copper Spur comes in sizes that fit up to three, or preferably, two people with plenty of room to spare. Squeezing three in would be tight, as the traditional two-pole setup doesn't provide loads of headroom.
This traditional X shape makes the set-up of this tent a breeze. After a few practice runs, one person could get this tent up in a hurry, even if you ride through the sunset. Once it's standing, stretch out your stakes to provide a tremendous waterproof vestibule shelter.
The double-wall build on this Big Agnes tent means your fly and the tent body won't touch in the rain. Once the weather calms down, you can open up your rain protection into an awning space that will open up your living space as long as you have a set of trekking poles.
All the freedom brought by the Copper Spur's versatility is priceless. You can open up your doors and awning space to maximize ventilation or protection, which means this tent provides a great space to end a day of biking, rain, or shine.
+Pros
Comes in loads of different sizes
Protection against wet and hot weather
Only vestibules require staking
-Cons
Even the largest size is a tight fit for three
Poles are bulky to pack
Our top pick for best minimal hiking tent is REI all season Bivy
Specs
Weight (kg): .79
Packed Dims (cm): 30 x 13
Price: $170
Heading out on your own path? Withstand harsh winds and snow flurries without sacrificing ventilation with REI's newest Bivy. Bivies won't come close to offering the same comforts of a tent, but at that low weight and price point, you may not care.
This all-season Bivy has a robust Nylon floor and can function as a serious cocoon on colder nights. When the weather clears, unroll the structured visor for some ventilation without getting wet.
At every step, designers gave this bivy an extra bit of comfort generally sacrificed in the gear category. A great example of this is the extra Centimeters at the end of this Bivy will let even tall hikers comfortably fit their gear in the foot.
Make no mistake – this is no night at the Hilton. Like any Bivy, you won't find any room to stretch out inside this REI option, which isn't much more than an extended raincoat for your sleeping bag.
Minimalists and quick adventurers who want to wake up at the crag can stay cozy and dry inside this all-season bivy.
+Pros
Corner guylines help wind resistance
Flooring is durable and built for bad weather
Overhead pole provides ventilation
-Cons
Can't even sit up inside
Condensation can be a problem
The best present of all… is CONVENIENCE!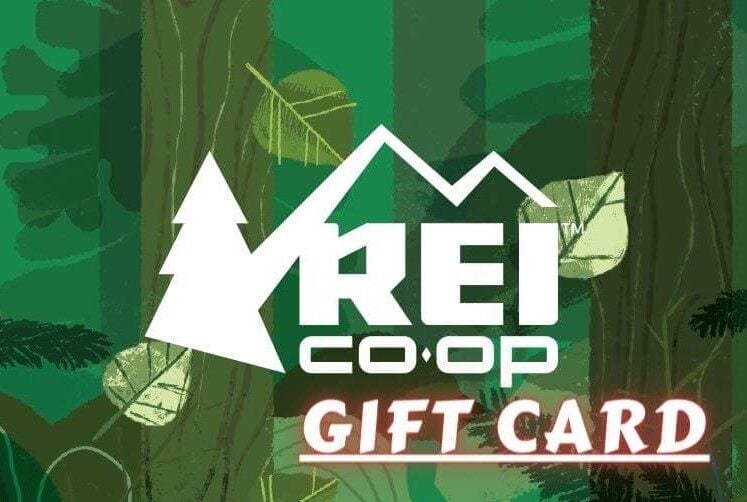 Now, you could spend a fat chunk of $$$ on the WRONG present for someone. Wrong size hiking boots, wrong fit backpack, wrong shape sleeping bag… As any adventurer will tell you, gear is a personal choice.
So give the adventurer in your life the gift of convenience: buy them an REI Co-op gift card! REI is The Broke Backpacker's retailer of choice for ALL things outdoors, and an REI gift card is the perfect present you can buy from them. And then you won't have to keep the receipt. 😉
Buy on REI!
Best Tent For Hiking

| Name | Capacity (person) | Floor Space (inches) | Weight (lbs) | Price (USD) |
| --- | --- | --- | --- | --- |
| MSR Hubba Hubba Nx | 2 | 4176 | 3.86 | 449 |
| Nemo Hornet | 1 | 3211.2 | 2 | 329 |
| Big Agnes Tiger Wall | 2 | 4032 | 2 lbs 8 oz | 449.95 |
| Marmot Tungsten | 2 | 4334.4 | 5 lbs 14.2 oz | 249 |
| Vango F10 Project Hydrogen | 1 | – | 1.54 | 600 |
| REI Co-op Passage 2 Tent with Footprint | 2 | 4464 | 5.62 | 110.93 |
| REI Co-op Half Dome SL 2 Plus | 2 | 4860 | 4 lbs 11.5 oz | 230.29 |
| Naturehike Cloud-Up | 3 | 6048 | 4.85 | 159 |
| Big Agnes Copper Spur | 2 | 4176 | 3.11 | 549.95 |
| REI all season Bivy | 1 | – | 1.74 | 170 |

Our GREATEST Travel Secrets…
Pop your email here & get the original Broke Backpacker Bible for FREE.
Last Word On The Best Tent For Hiking
You don't need to drop a thousand dollars for appropriate shelter on the go, but you shouldn't settle for some cheap tarp that crumbles at first sight of rain, either. Depending on your needs, $150-400 is enough to stay warm and dry.
If you expect to push your tent to the limits, give it a chance to succeed by investing in high-quality protection. You wouldn't cut corners when laying down the foundation for your house, and you shouldn't take chances with extreme weather and cheap tents.
Hiking is not something that you should do with a strict time limit. Any tent on this list weighs less than three kilos and can be quickly set up and stowed away, so you can focus on having fun.
Everyone's hiking checklist is different. While we can't cover every single tent on the market, we tried to show off something for everyone. The right gear will take you further, and we're here to help you two meet each other and start hiking.
Whether you're just getting your feet wet or gearing up to thru-hike, the perfect tent for your next hiking trip is somewhere on this list.
Did we help narrow down your choices? Or did we miss your favorite tent for hiking trips? Let us know in the comments below.
---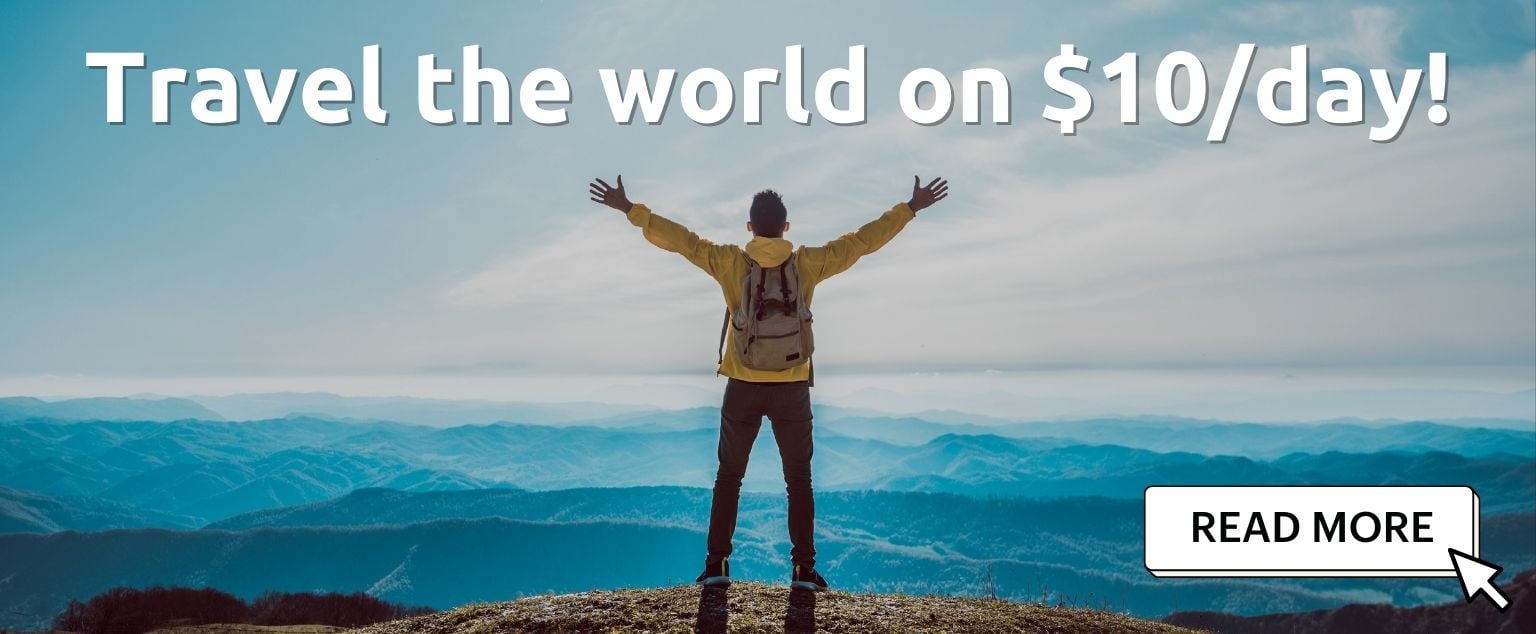 And for transparency's sake, please know that some of the links in our content are affiliate links. That means that if you book your accommodation, buy your gear, or sort your insurance through our link, we earn a small commission (at no extra cost to you). That said, we only link to the gear we trust and never recommend services we don't believe are up to scratch. Again, thank you!