Do you ever find yourself searching for an awesome backpacking tent but quickly get overwhelmed by the wallet-punishing price? Are you tired of feeling like a caged Gore-Tex covered animal inside a claustrophobic ultralight shelter? Good news amigos…meet the REI Half Dome 2 Plus.
For years now the REI Half Dome tent series has been an essential shelter system for backpackers looking for consistent quality, performance, and a more forgiving price tag.
The REI Half Dome 2 Plus tent has received a healthy makeover this year and I recently took it to the mountains of Pakistan to see what this tent is really made of. Already a favorite tent choice of mine for years, the new and improved Half Dome 2 Plus is flush with cool features, and crucially… it is still being offered at a reasonable price point.
If the REI Half Dome tent series has piqued your interests, all the information that you need to know in order to make an informed purchase decision is now in your trail-dust covered hands. So what makes the Half Dome 2 Plus so special? Read on to find out if the juice is worth the squeeze.
Learn more about the Half Dome 2 Plus key features, weight, pole configuration, livability and interior specs, breathability and ventilation, competitor comparison, and much more.
What makes the REI Half Dome 2 Plus the Best Value Backpacking Tent on Earth?
Here are some of the questions this Half Dome 2 Plus review will answer:
What does the interior of the tent offer?
Pros and Cons of a non-ultralight backpacking tent.
Is the Half Dome 2 Plus really big enough for two people?
How much does the Half Dome 2 Plus cost?
How does the tent hold up in a serious storm?
Is the Half Dome 2 Plus complicated to setup?
What is the minimum trail weight of this tent?
The Half Dome plus may be cheap, but is it durable?
Winter is coming… WARM UP!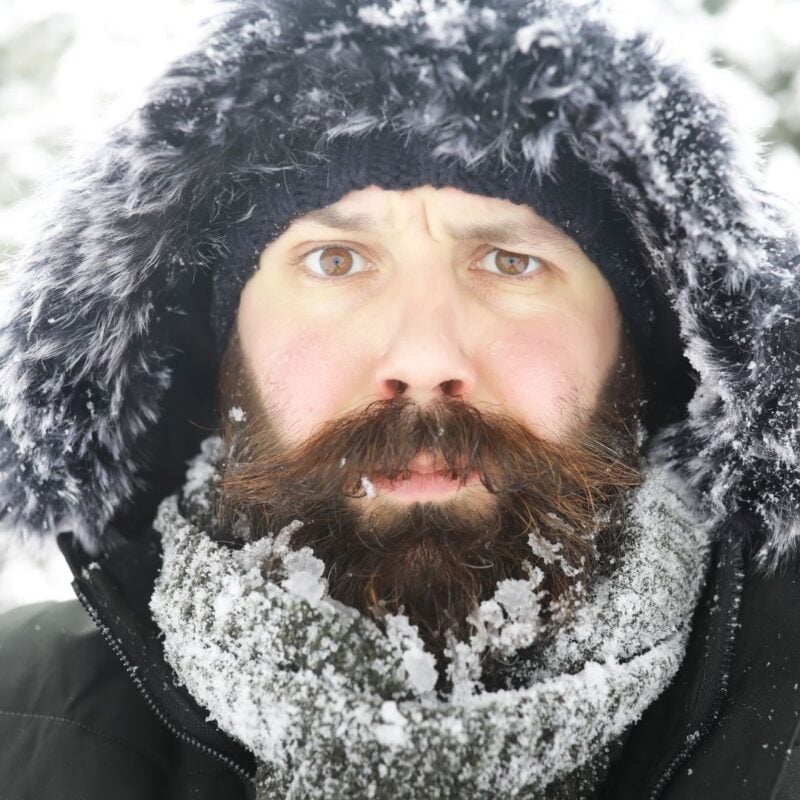 Get up to 50% OFF when shopping gear for the winter on REI.
Warm up for the holidays and SAVE on outdoor gifts all the way through Dec 18!
View on REI
At the end of the day, how a tent performs in the field is what matters most. Seasoned backpackers should always be wary of a piece of gear priced too low for obvious reasons. Cheap tents are made with cheap material and they have about the same shelf life as a pint of moldy raspberries.
Let's dive right into why REI has achieved the perfect balance of quality and affordability…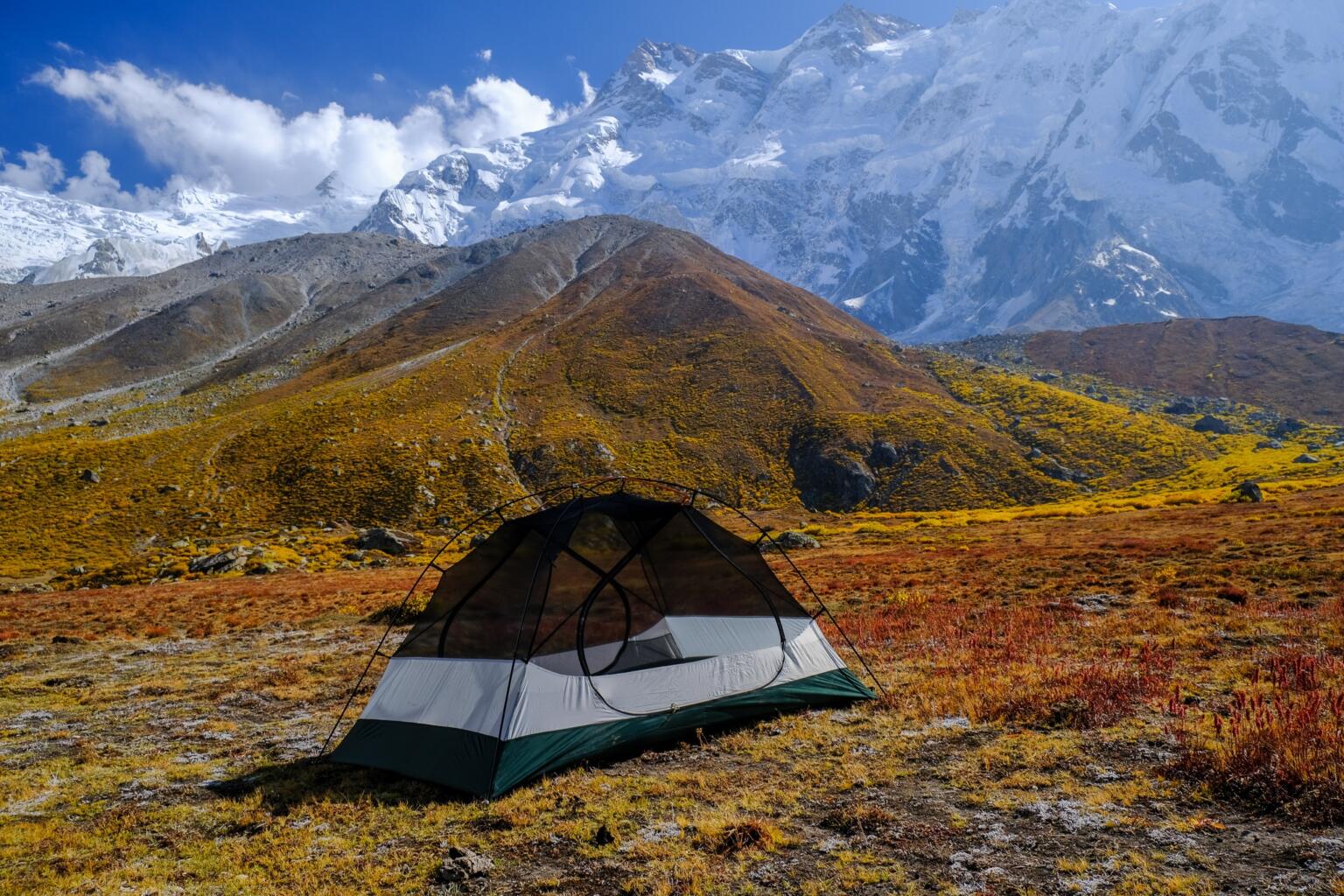 Half Dome 2 Plus
Livability and Interior Specs
Perhaps the biggest selling point for me and the HD2+ (like that acronym?) is just how much freaking interior space this tent offers inside. The floor plan gives a generous 38.1 square feet of space to work with, meaning that you, a partner, and your dog can sleep together in blissful harmony. To put things in perspective the MSR Hubba Hubba 2p tent offers 29 square feet inside. REI has had so much success with the livability of this tent that they now exclusively offer the Half Dome tent series in plus models only.
Whether you are a larger individual or not, everyone can appreciate a little more personal space. There is plenty of room for two full-sized sleeping pads and then some, which is one of the main reasons why this tent is so popular; there is room to breathe. When the time comes to change clothes, the verticle sidewalls provide more than enough wiggle room to change out of your hiking gear, even for people with long torsos since the height of the tent maxes out at 44 inches.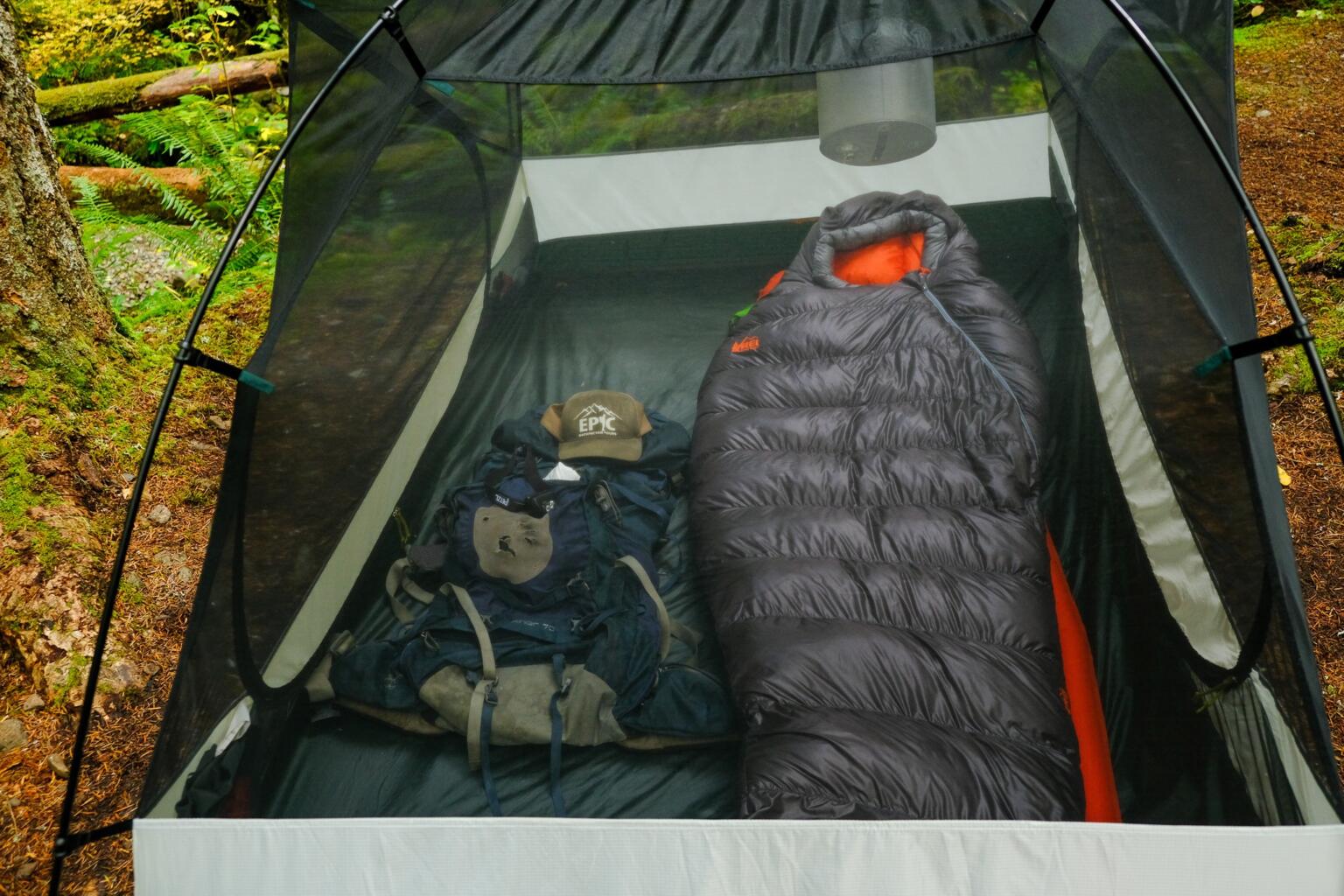 The obvious drawback is simple. With more room comes more weight and the purist ultralight backpacker would probably rather carry more energy gels, chocolate donuts, and ramen noodles in their pack than the excess weight found in the Half Dome 2 Plus. For ultralight backpackers, the Half Dome 2 Plus is probably not for you. More on this subject later in the article.
If having a little more space and comfort is important to you, then you are likely to not find another tent in the two-person category that will serve your needs more efficiently (or at a better price).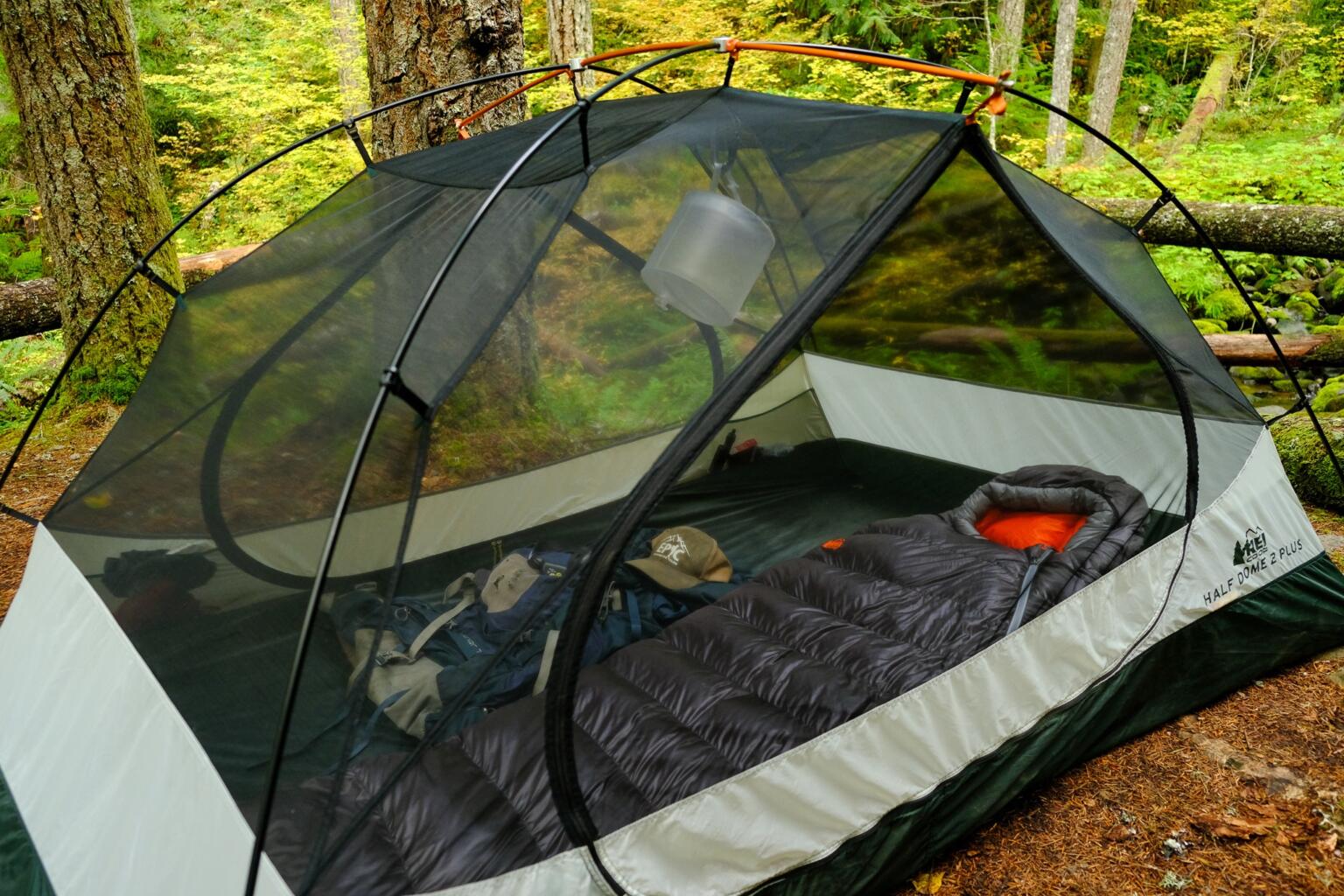 The Interior Nitty Gritty
When you first climb inside the Half Dome 2 Plus, the first thing that you notice is the abundance of pockets. I personally love pockets as I seem to always need a place to organize my gadgets, toiletries, and other miscellaneous gear kit. For chronic organizers like myself, having this many pockets to work with is like a dream come true. So very practical, REI. Thanks for that.
There are handy mesh pockets found in every corner, as well as multiple ceiling pockets situated within arms reach. There are also several handy nylon loops for hanging things like lights or for running a small clothesline to dry your hiking socks out (if you don't mind your trail grimed socks decorating the headspace above you).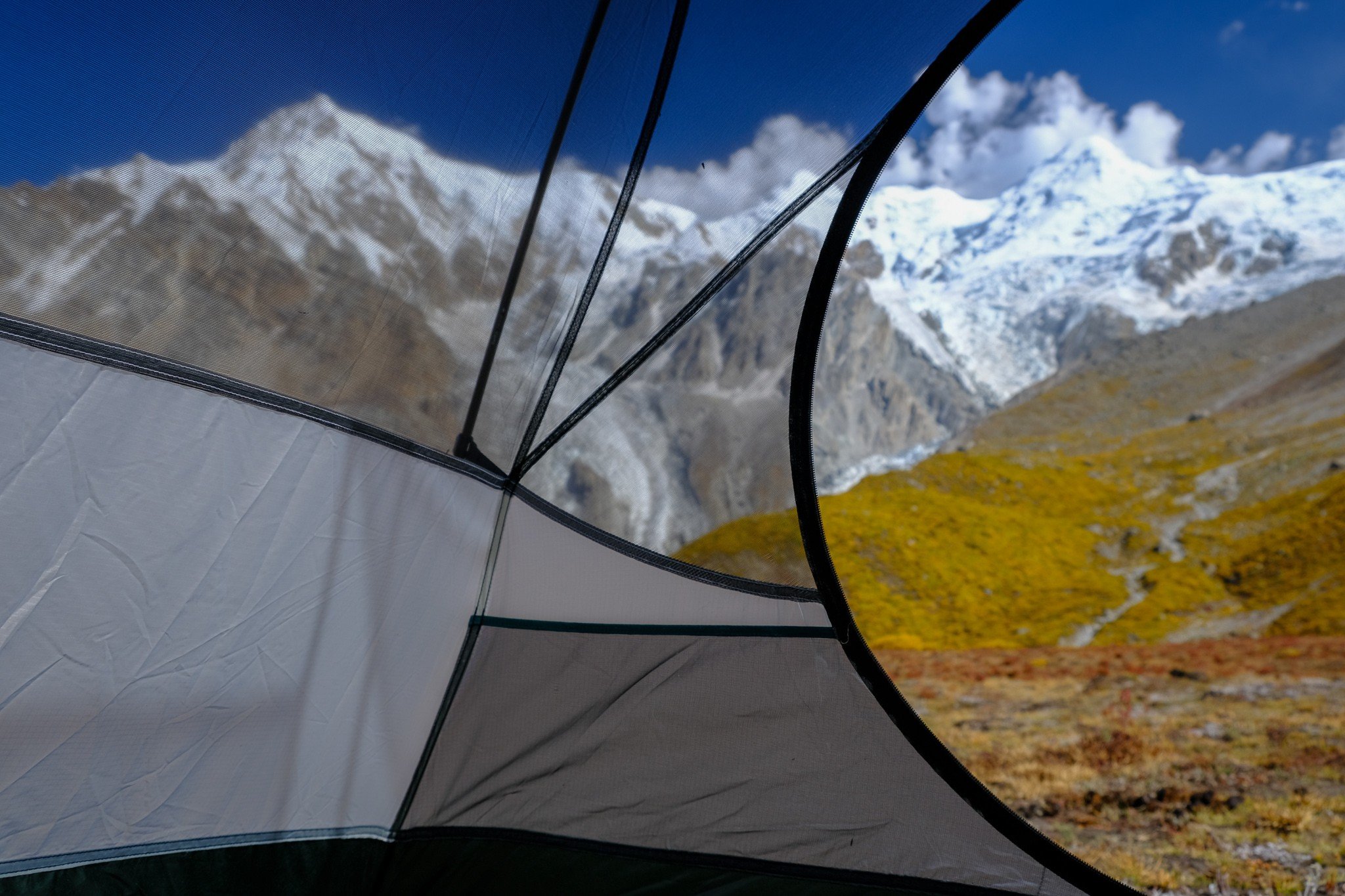 Now, let's talk about doors. The HD2+ features two roll-back ready doors so that each individual occupying the tent has their own entrance/exit. The spacious vestibule areas outside each door provides additional storage for things like your trekking boots and backpack.
In fine weather, the panels upon panels of the transparent mesh provide for excellent unobstructed star and landscape viewing whilst giving stellar airflow. Which brings us to my next point: tent ventilation.
Tent Ventilation: Breathability and Airflow of the Half Dome 2 Plus
Tent breathability is crucial for many reasons. Without decent airflow, condensation can build up and the dreaded tent drips can make you feel like you are being waterboarded by some cruel invisible torturer. The engineers over at REI must have had an extra something special in their coffee the morning they decided to work on ventilation.
The HD2+ is equipped with air vents built into the rainfly, which can be easily closed (from outside) in case of bad weather. The vents are propped up by a stiff velcro tipped anchor, allowing the vents to hold their position, even in case of high winds. The lower section of the tent body is fitted with ripstop nylon instead of mesh so that dust can't enter and people can't see in when you are laying down without the rainfly on.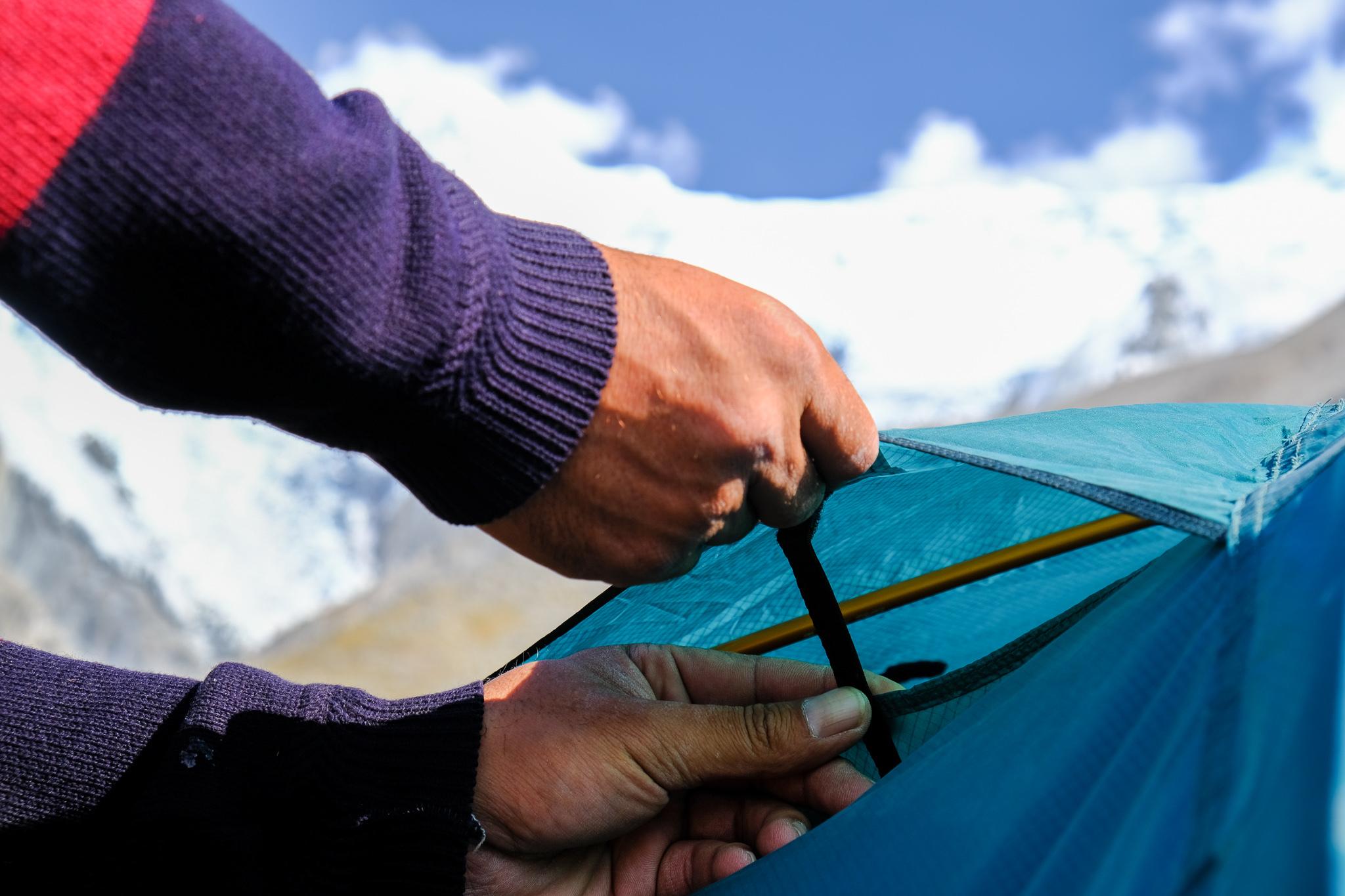 If you are camping out in a hot place, the doors can be rolled back as I mentioned to provide a nice cross breeze. If you have a good sleeping bag and the weather is stable, I strongly recommend sleeping in the tent without the rainfly on as in addition to all of the fresh air you will breathe the views from inside the tent have the potential to be epic.
After a few nights in the new HD2+, I can happily report that the excellent ventilation system successfully kept the tent drip dogs at bay. In cold or windy weather, I suggest closing most of the vents (leaving at least one open) to avoid any chilly drafts coming in.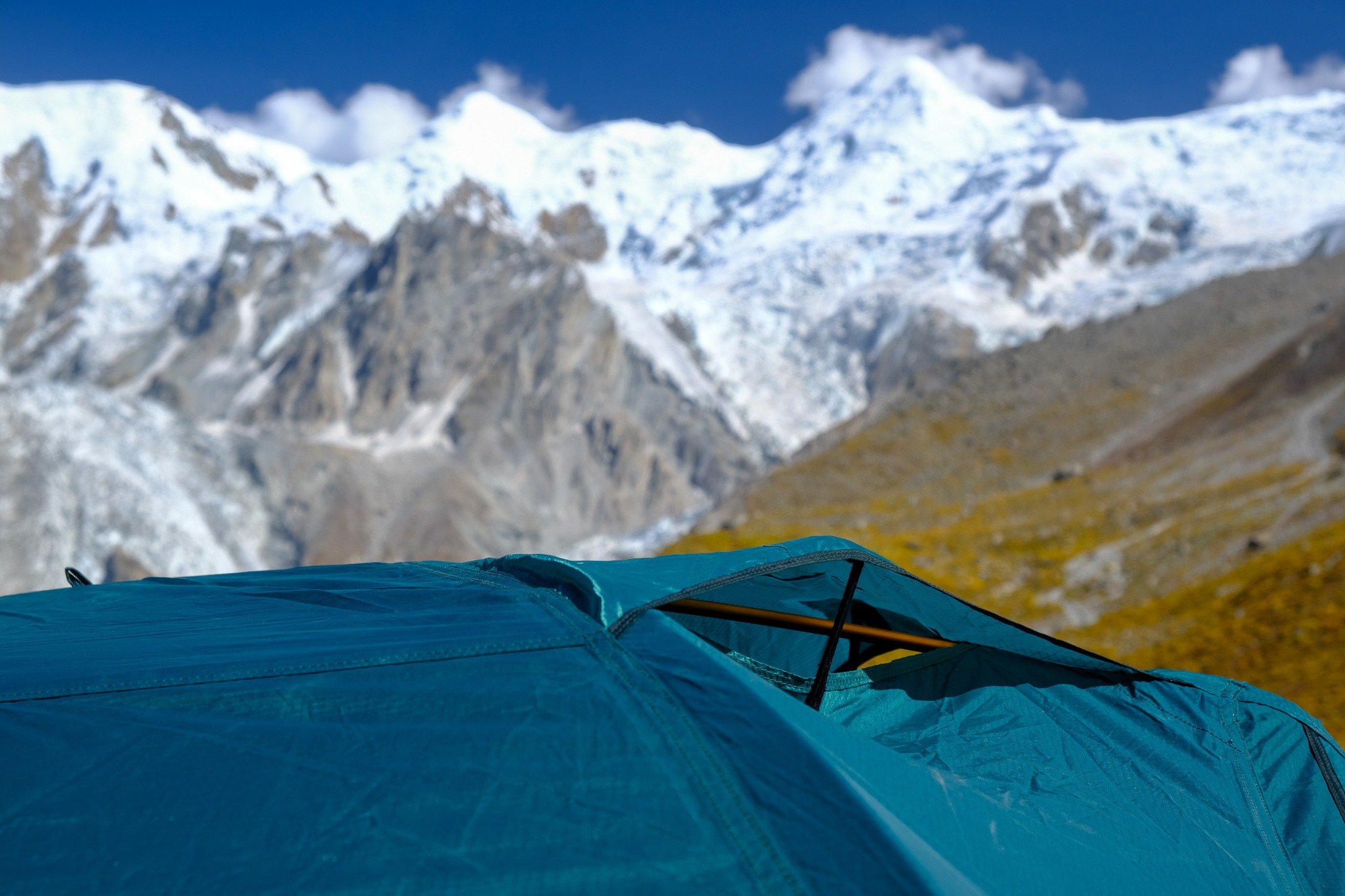 REI Co-Op Half Dome 2 Plus Tent Price
Cost: $229.00
Usually, this is the section of the review where I (regretfully) crush your tent-owning dreams by telling you that the awesome tent that you are so interested in will cost more than you can afford. But what a glorious day it is! I don't have to do that this time.
The Half Dome 2 Plus tent is probably the best value backpacking tent that money can by. In backpacker gear land, prices for certain big-ticket items (like tents) can be cost-prohibitive. What I really appreciate about REI is their long track record of producing quality products at an accessible price point. For the average backpacker accessibility to quality gear is key to getting people outside, which in the end, is what it is all about.
The HD2+ is built to last and certainly provides a lot of bang for your buck. A fair priced tent doesn't have to mean that the thing will fall apart after extended use.
Half Dome 2 Plus Weight: How Heavy is it?
Quick Answer: Packaged Weight: 5 lbs. 5 oz. – Minimum Trail Weight: 4 lbs. 14 oz.
As I mentioned before, the HD2+ is NOT an ultralight backpacking tent. For the comforts that this tent provides, you'll have to pay for the pleasure in the form of extra weight. That said, most people backpacking with the Half Dome 2 Plus are not doing so solo. What helps to reduce the load of this comfy but heavy tent? Sharing is caring my friends.
In order to help lessen your on-trail carry weight, I suggest dividing the tent parts between yourself and a partner. One person can carry the tent poles and rainfly and the other can carry the tent body and ground stakes. Easy as.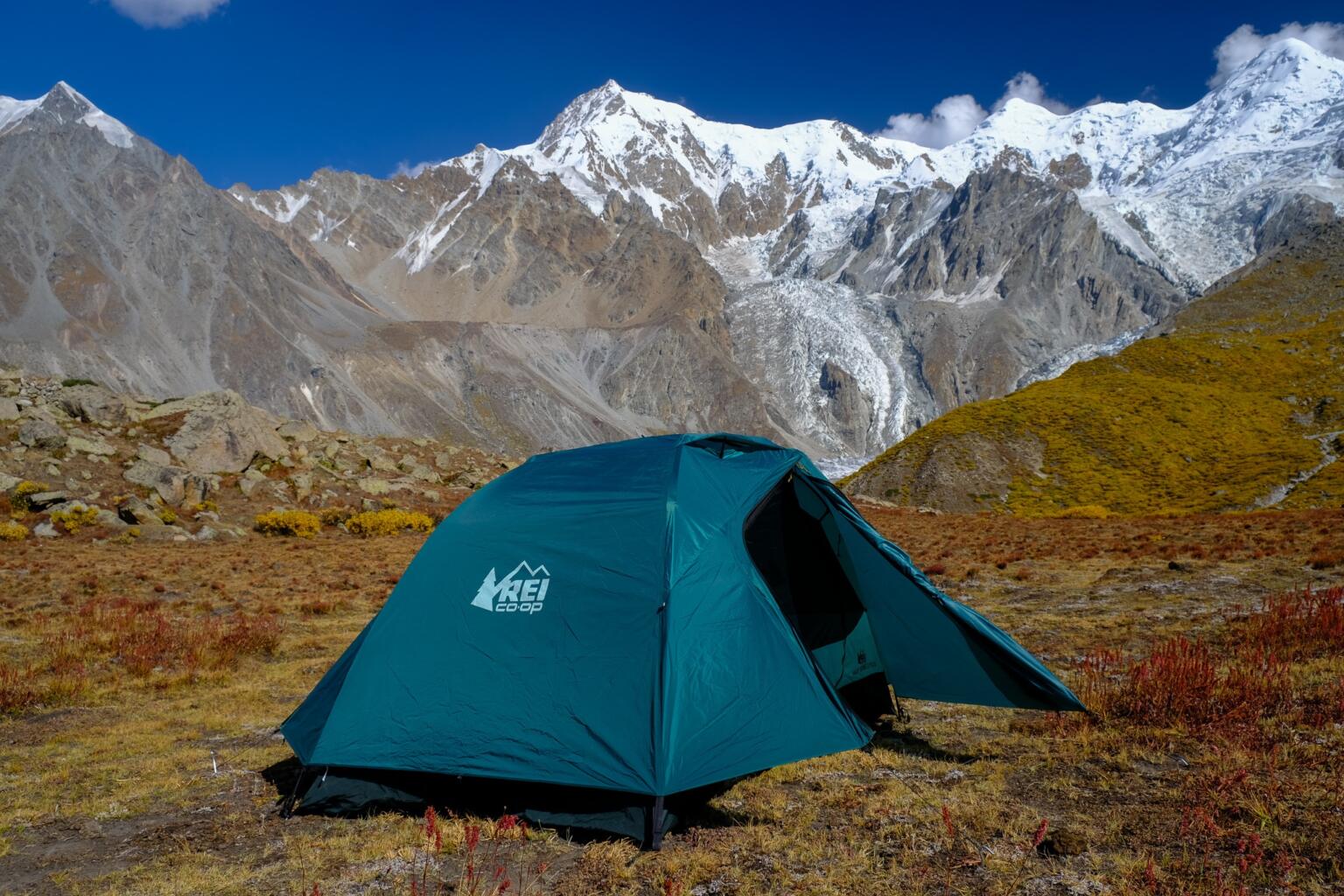 So why is the Half Dome 2 Plus at least solid pound (or more) heavier than most of its competitors including the MSR Hubba Hubba 2p (3 lbs. 8 oz.) and the Big Agnes Copper Spur (3 lbs. 1 oz.)? The answer is quite simple. REI clearly valued and prioritized comfort and toughness overweight. More expensive ultralight backpacking tents achieve their status by being constructed with thinner, less-durable materials. They also do not have the same interior spaciousness, because with more space comes more weight.
Packing the tent into its stuff sack is made easy by the fact that the bag's size is forgiving if you do a less than perfect pack job. Once packed, the tent can still feel quite bulky and cumbersome to place inside of a backpack (even a 70 liter).
When I carried this tent by myself I kept the poles out of the stuff sack so that I could more easily fit the whole tent inside of my backpack without taking up heaps of space. The best place to pack the tent poles is along the inside of the frame of the backpack.
Learn More: Big Agnes Copper Spur UL2 review
Half Dome 2 Plus vs the Weather
So the HD2+ has space, the ventilation, and the nice price tag. But is this thing waterproof? If you have ever purchased a tent with great excitement only to find yourself soaked after a rainstorm, then you know how much that sucks. It's infuriating actually (not to mention potentially dangerous in cold conditions).
Good news! Another advantage of the Half Dome 2 Plus is that it is a legit waterproof shelter. Again, the designers did not choose the lightest rainfly material, but the did create a rainfly that will keep you dry even when the sky spills torrential buckets from within its clouds.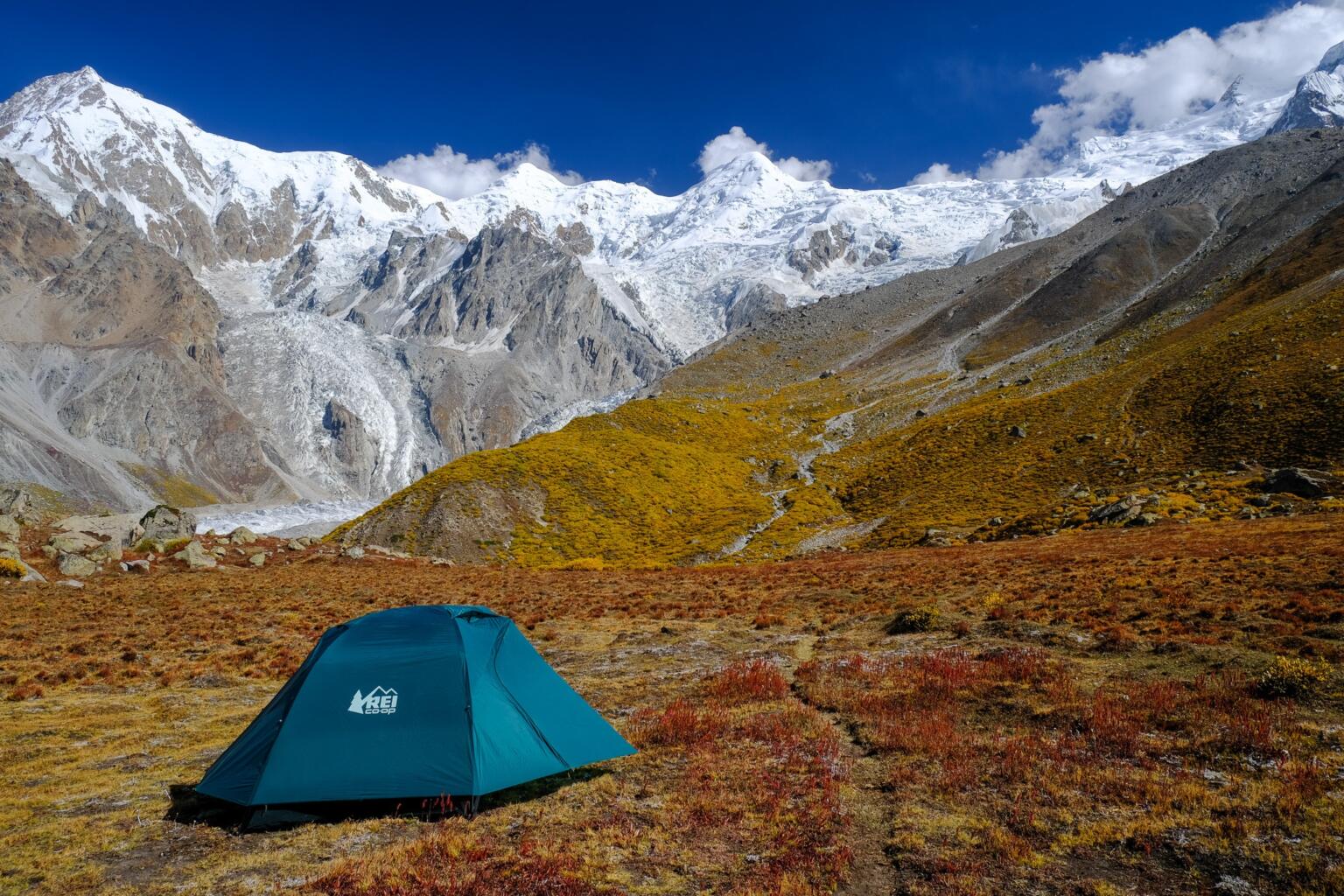 I have slept inside the Hd2+ during an epic rainstorm and stayed 100% dry. If you set the tent up correctly and close the air vents (obviously), you will find that the tent sheds water with great efficiency.
The Half Dome 2 Plus is not totally immune to the weather, however. Its greatest vulnerability is probably it's tall shape, which tends to not do super well in very strong winds. When I was testing this tent in Northern Pakistan, we were blessed with mostly excellent weather conditions.
That said, one night around 15,000 feet the Karakoram wind rolled in and the tent transformed from a quiet spacious cocoon to a noisy rustling nylon beast that disturbed my sleep a little bit. Now, it wasn't that bad, but not I am convinced to utilize all of the guy lines if some wind is in the forecast. I never worried about the tent breaking as the poles seem to have fine flex. Still, though, keep in mind that the Half Dome 2 Plus is a three-season tent which does have limits of what sort of climatic beating it can take.
Tent Durability: How tough is the Half Dome 2 Plus?
As mentioned, I consider the HD2+ to be generally tougher than other tent fabrics I have used. Namely, the rainfly just feels like it could endure more than say the MSR Hubba Hubba rainfly. The floor of the tent body is made from 70-denier taffeta nylon and the rainfly fabric is 40-denier nylon.
The main vulnerability is the mesh fabric of the tent body. This can easily snag and tear on a thorny bush or a sharp rock. Take extra care not to drag the tent body over something sharp when setting it up or packing it away.
REI recently upgraded the tent pole construction to DAC Pressfit aluminum as well so that they are tougher and more reliable than previous models. Still, take care to not force any of the poles into the hubs/grommets. If something is not fitting properly, take a step back and have a look at what you are doing. Make sure everything is in the right place. Forcing a pole into the wrong spot is a recipe for damaging or even breaking the pole. This is common sense really but it never hurts to emphasize this again.
Since the HD2+ is a three-season tent it is not meant to bear the weight of lots of snow or ice build-up.
Any easy way to extend the floor life of the tent is to purchase a footprint. Basically. you place a footprint under the tent before your pitch it and it provides some extra protection from damp and the elements. Not only will the footprint act as a barrier to surface damage, but it will also help keep rainwater from penetrating the tent from underneath.
Set up and Breakdown: How to Set Up the REI Half Dome Plus Tent
Setting up the HD2+ takes about 7-10 minutes with two people. Getting the tent body staked and pitched takes only two or three minutes. The extra time is including getting the guylines on the rainfly all set up as well.
This tent features a color-coded, single-pole system which makes it super easy to set up, even for people new to backpacking. Each pole tip fits into the appropriate grommet located in each corner of the tent body. The clips found along the ridges of the tent body are then clipped onto the poles, giving the tent its shape and rigidity. The orange ridgepole comes across the center and clips into two grommets to complete the tent pitch.
The rainfly is super easy to set up as well. One improvement from previous Half Dome designs is that the rainfly now features buckles that snap directly to the tent body. This makes tensioning the tent super quick as well. All you need to do is make sure that the doors of the rainfly are oriented with the doors of the tent body, pop in the rainfly grommets found on the underside to the tent ridgepole and buckle everything in from the four corners. Be sure to connect the buckles last, otherwise, you may have a hard time getting everything to line up properly. Boom. Done.
It is worth packing a few extra stakes so that you can properly stake out all of the guy lines as well.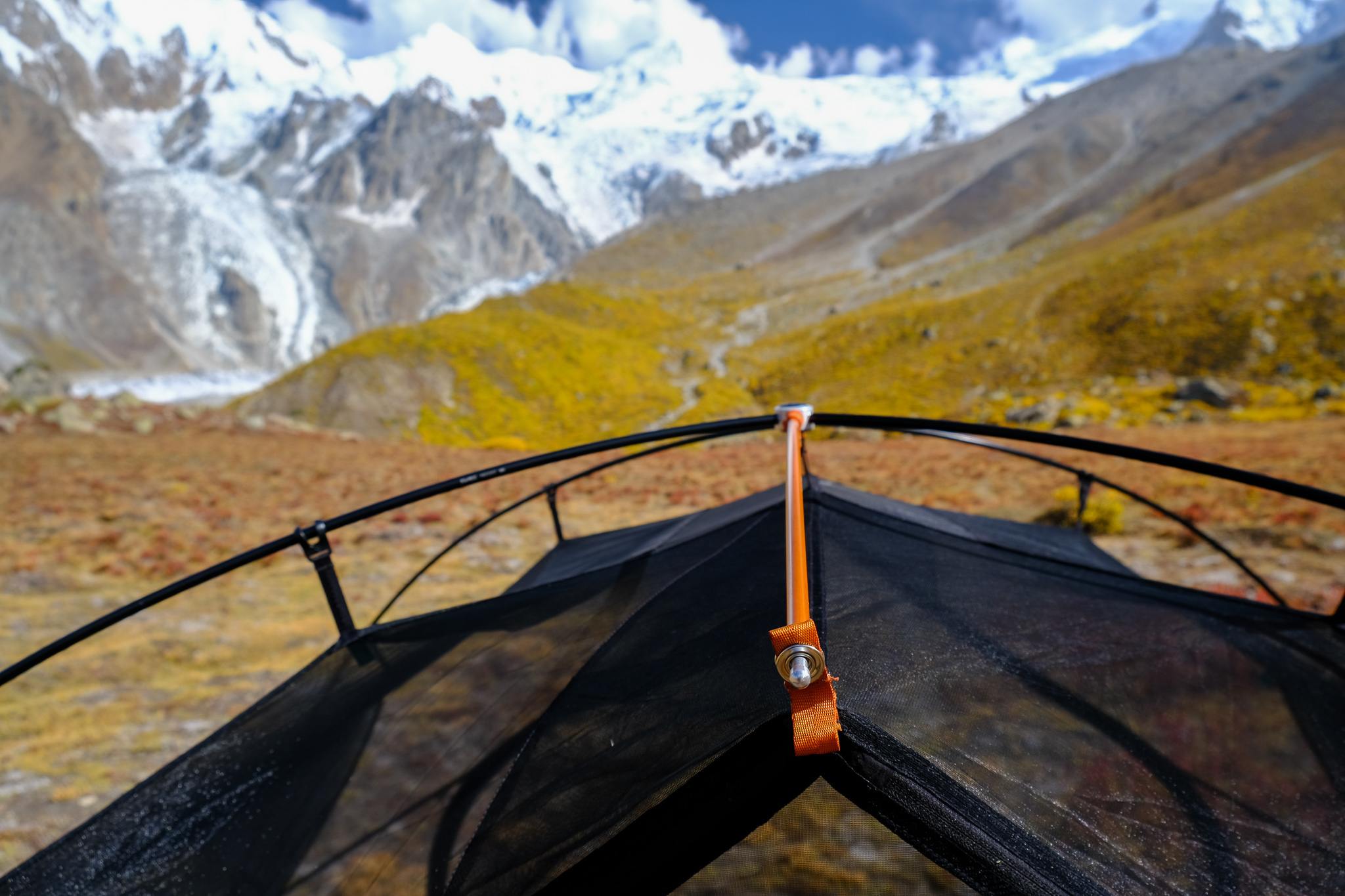 REI Half Dome Plus vs. the World
By now, you should have a pretty good idea of how this baby stacks up to other backpacking tents in a general sense. When considering your options, it is important to decide exactly what you want out of a backpacking tent. If you want something ultralight for any serious backpacking adventure, then the Half Dome 2 Plus may not be for you. Going to hike the Appalachian Trail? Leave the HD2+ for when you are back to less demanding long-distance backpacking.
The HD2+ is the perfect tent for you if comfort, space, durability, and price are priorities for your needs. When it comes to competitors. Over the years, REI's consistently positive improvements have enshrined the HD2+ atop the pile of quality budget tents.
The MSR Zoic 2ps is a worthy competitor of the Half Dome 2 Plus but costs more than $100 more. The Zoic also weighs a bit less at 4 lbs. 13 oz. In terms of weather protection, I am going to have to go with the HD2+ as the MSR Zoic tent is marketed more as a warm-weather tent. The Zoic does not offer as much space as the HD2+ either, but can easily match it in terms of ventilation and airflow if you live in a hot or humid area.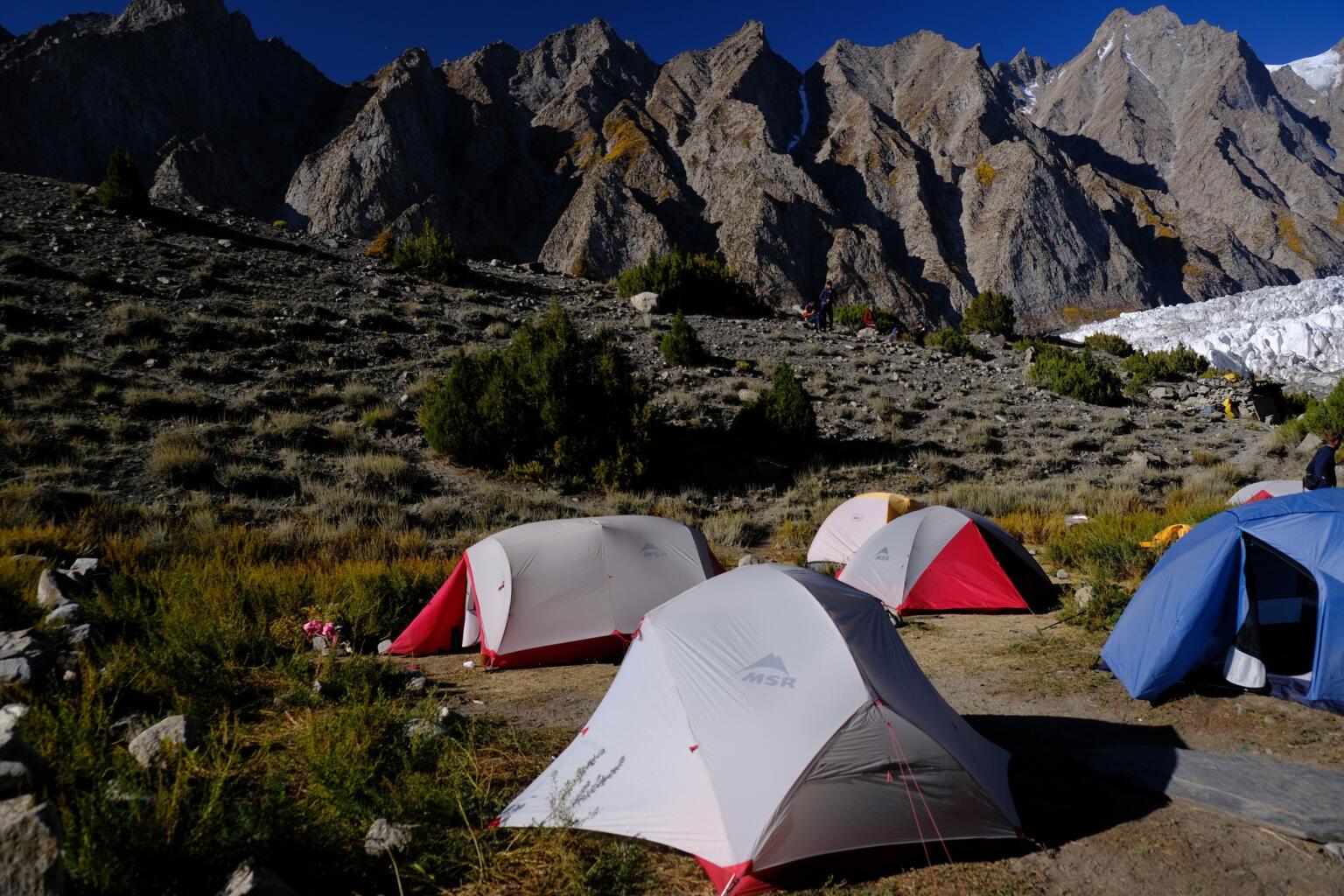 If the price is your primary concern, one can find cheaper options than the HD2+. Both the North Face Talus 2, North Face Storm Break 2, and the Nemo Galaxi 2 are solid buys from companies who know the tent business better than anyone. In addition to being cheaper than the HD2+, both of these tents come with footprints, adding even more value to an already affordable option. Neither of these tents can match the HD2+ in terms of livability, but make for good alternatives if you are running low on cash and just want to get the hell out into the mountains with something decent.
If you are looking for something significantly lighter and more of a true backpacking tent but can't quite go up to the price of the MSR Hubba Hubba series, look to the REI Quarter Dome 2 for salvation.
For more tent options for backpacking and traveling in general check out our review of the best backpacking tents.
Tent Comparison Chart
REI Co-Op Half Dome 2 Plus
Price > 229
Packaged Weight > 5 lbs. 5 oz.
Square Feet > 35.8
Number of Doors > 2
Floor Material > 70D
MSR Hubba Hubba 2
Price > 549.95
Packaged Weight > 3 lbs. 4 oz
Square Feet > 29
Number of Doors > 2
Floor Material > 20D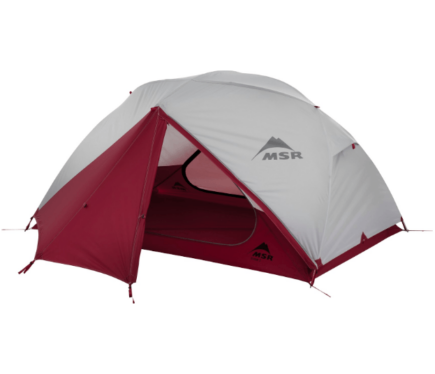 MSR Elixir 2P
Price > 249.95
Packaged Weight > 6 lbs.
Square Feet > 29
Number of Doors > 2
Floor Material > 70D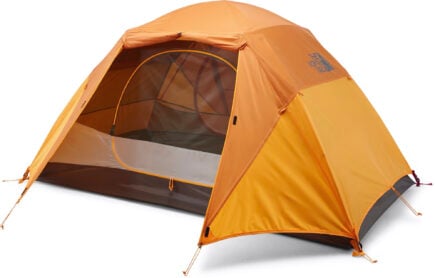 The North Face Stormbreak 2 Tent
Price > 185.00
Packaged Weight > 5 lbs. 5 oz.
Square Feet > 30.6
Number of Doors > 2
Floor Material > 68-denier polyester
REI Co-op Trailmade 2 Tent with Footprint
Price > 179.00
Packaged Weight > 4 lbs. 4oz.
Square Feet > 31.7
Number of Doors > 2
Floor Material > Polyester
Pros and Cons of the REI Half Dome 2 Plus
Now that you have seen the competition it is time to go a little deeper. Let's be honest, no piece of gear is 100% perfect. Below I will fill you in on what I like about the HD2+ and precisely what I don't.
Pros:
Tough, durable, and built to last for many adventures to come.
Super spacious and livable. On trail comfort doesn't get any better than this.
Air vents. Seriously, those vents are a game-changer in terms of ventilation ability.
Price. For its price class, the REI Half Dome 2 Plus is my top pick, hands down.
Backed by REI's excellent warranty. If any manufacturing defect occurs, REI will likely replace the tent if the issue is noticed within a reasonable time frame of purchase. Don't wait a decade to try to return it though.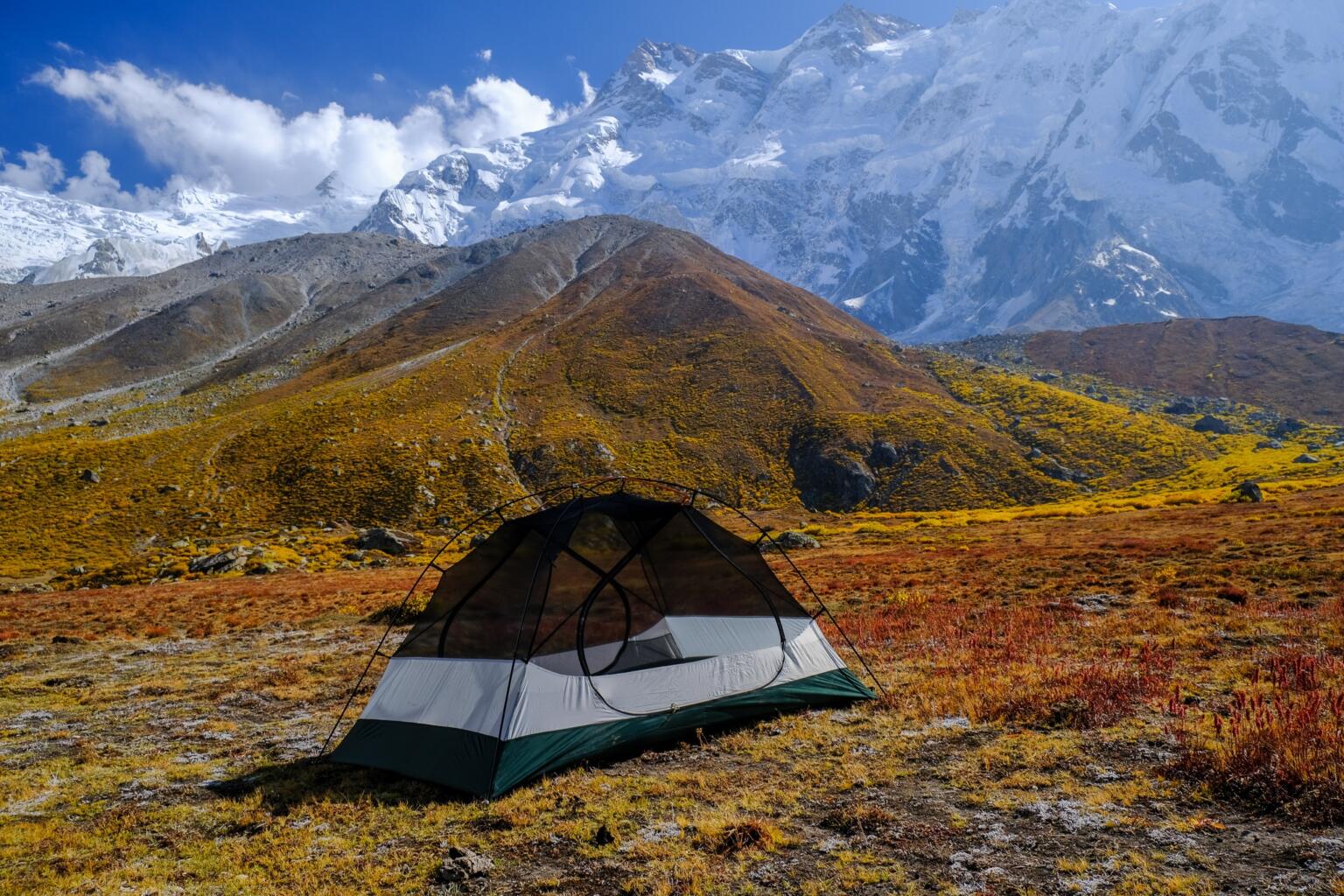 Cons:
Poor tent stake quality. The one item REI seems to have skimped on is the tent stakes. They are heavy and cheaply made. It's not a bad idea to think about replacing them with something a bit beefier and lighter. I recommend the MSR Ground Hog stakes.
Weight. If you are only going on short distance weekend backpacking trips, this tent will be perfect for you and a partner. Serious backpacking trips will demand something a few pounds lighter.
You need to buy an REI Half Dome 2 Plus Footprint. This adds $35 to your overall cost. Though annoying that you need to buy it seperatley, it is well worth it in my humble opinion.

Our GREATEST Travel Secrets…
Pop your email here & get the original Broke Backpacker Bible for FREE.
Final Thoughts on this REI Co-Op Half Dome 2 Plus Review
Well friends, we have reached the final act of this Half Dome 2 Plus review. You are now in possession of everything there is to know about this truly special piece of gear. For backpackers on a budget, the REI HD2+ offers a solid tent choice without compromising quality and design features… and that is why the Half Dome tent line has been a go-to backpacking tent decade after decade.
REI knows how to create a class-leading product with all of the practical touches and none of the useless frills. For the majority of people looking to get out and do some backpacking, the Half Dome 2 Plus covers all of the bases and then some.
The REI Co-Op Half Dome 2 Plus is a legend in the backpacking world for a reason, so if you are on the fence on whether or not to splash out the extra money on the Half Dome 2 Plus or go for something even cheaper, my advice is to fire up that REI membership card and spend the extra money and get the tent that will keep you stoked in the mountains for many years to come.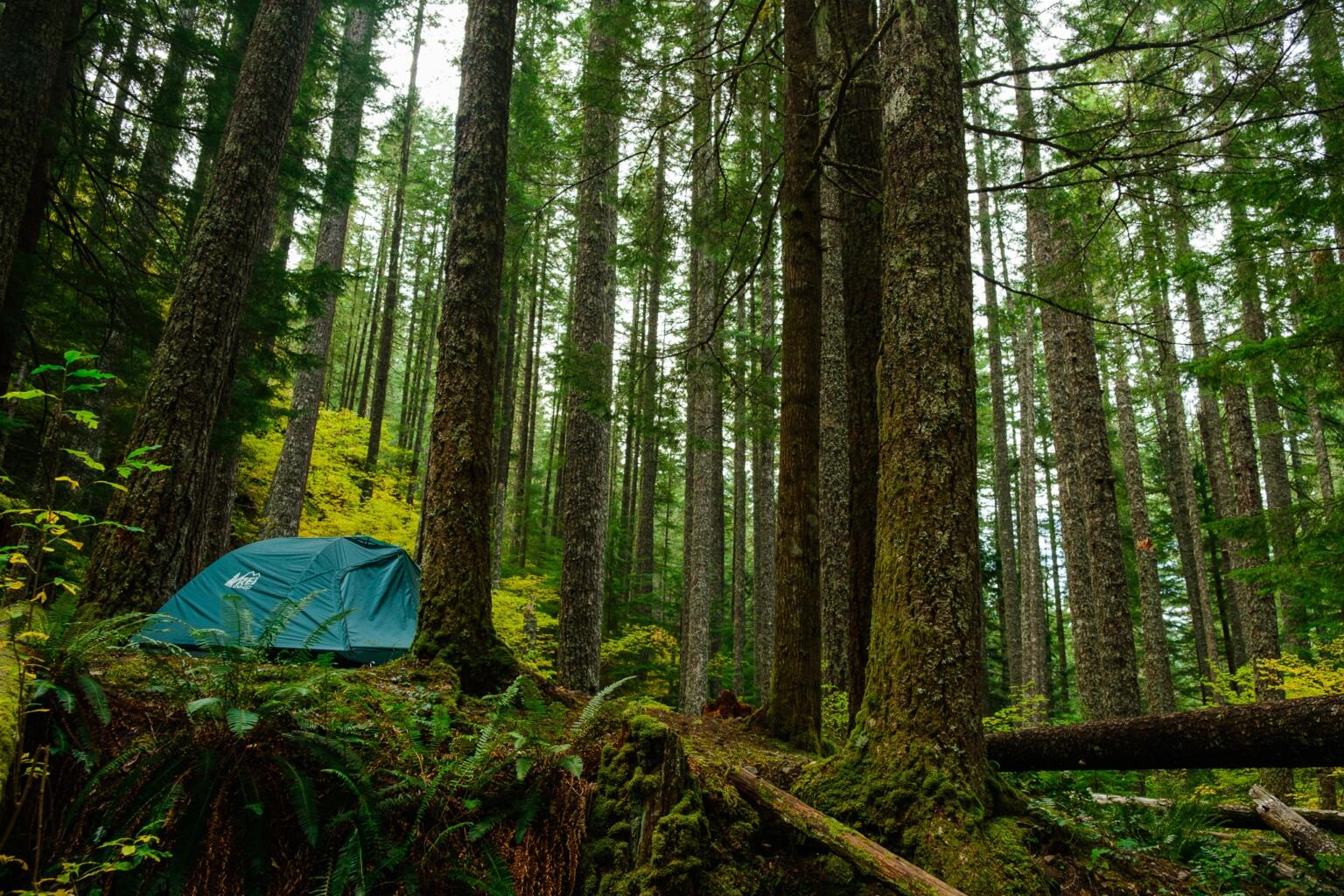 What are your thoughts? Did this brutally honest review of the REI Half Dome 2+ 2-person tent help you? Anything I didn't answer? Let me know in the comments below – thanks guys!
---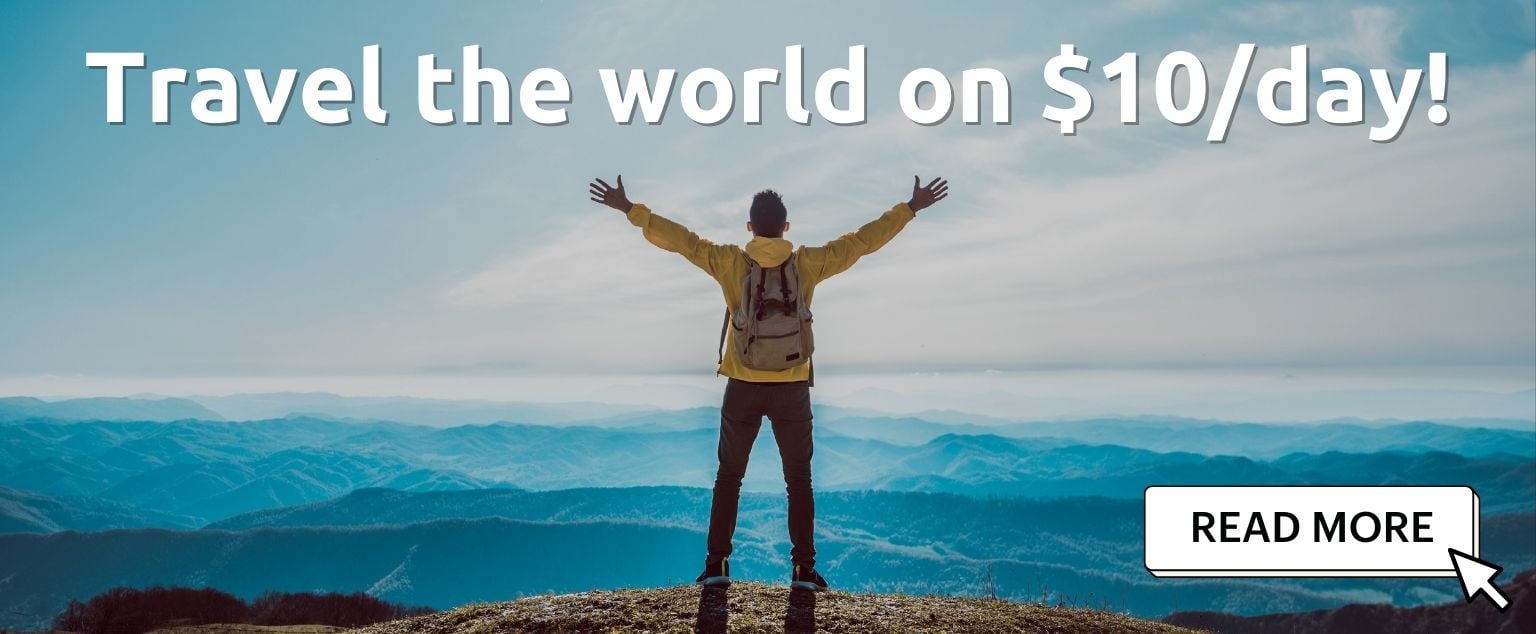 And for transparency's sake, please know that some of the links in our content are affiliate links. That means that if you book your accommodation, buy your gear, or sort your insurance through our link, we earn a small commission (at no extra cost to you). That said, we only link to the gear we trust and never recommend services we don't believe are up to scratch. Again, thank you!