When purchasing a tent, it's helpful to remember that you're effectively purchasing your home for the duration of your trip. What really matters comes down to how well it performs in the field and if it is the right sort of tent for your adventure purposes.
Achieving a balance between functionality, affordability, and comfort can be a bit tricky. What works well for a rugged outdoor adventurer probably won't be the right pick for someone going car camping for the weekend.
When considering weight, packability, design, and durability, the Big Agnes Tiger Wall UL2 has definitely earned itself a spot on the list of best lightweight tents on the market.
In this review of the Big Agnes Tiger Wall UL2, we give you the details about what makes the Tiger Wall stand out, as well as the nitty-gritty about where the tent falls a little short of expectations.
Right then, let's crack on with this Big Agnes Tiger Wall UL2 review…
Right, so here we have it, let's just dive right into this Tiger Wall UL2 review and have a look at some of the most important features.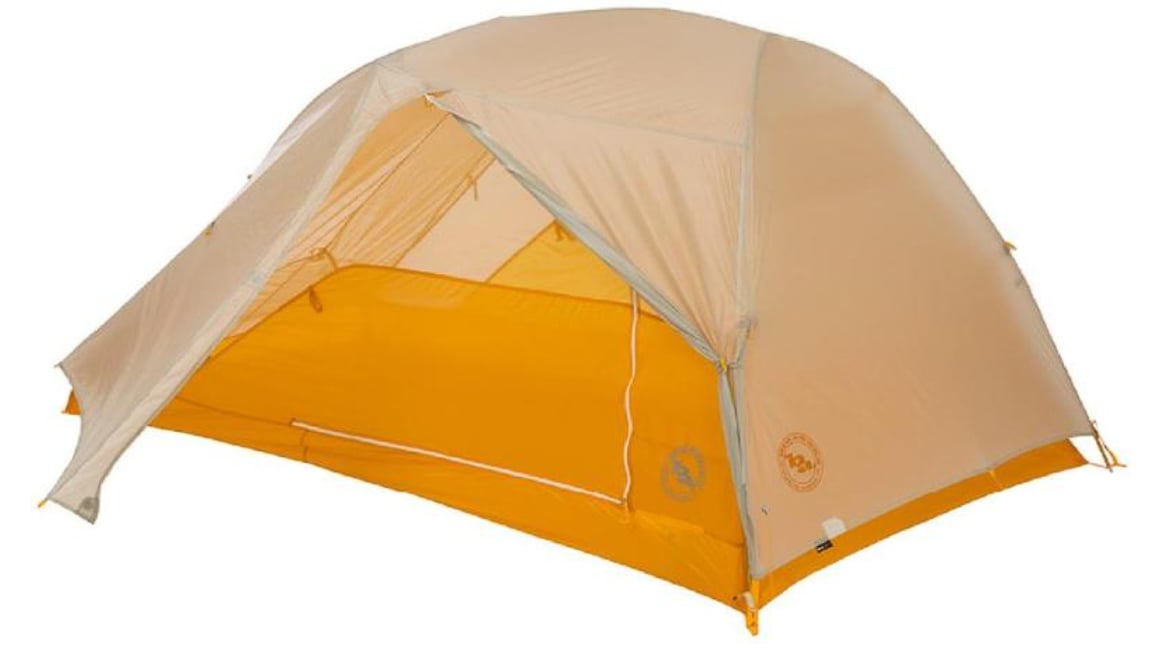 The Tiger Wall UL2 does a good job of staying lightweight while not sacrificing comfort, making it highly desirable for backpackers and thru-hikers.
One of the first things that stands out about the Tiger Wall in comparison to other ultralight tents is the canopy shape. Most UL tents peak at a single high point, usually meaning that only one person can sit upright directly underneath this spot.
Ladies & Gents, It's Time to Step Your GEAR Game Up. 😉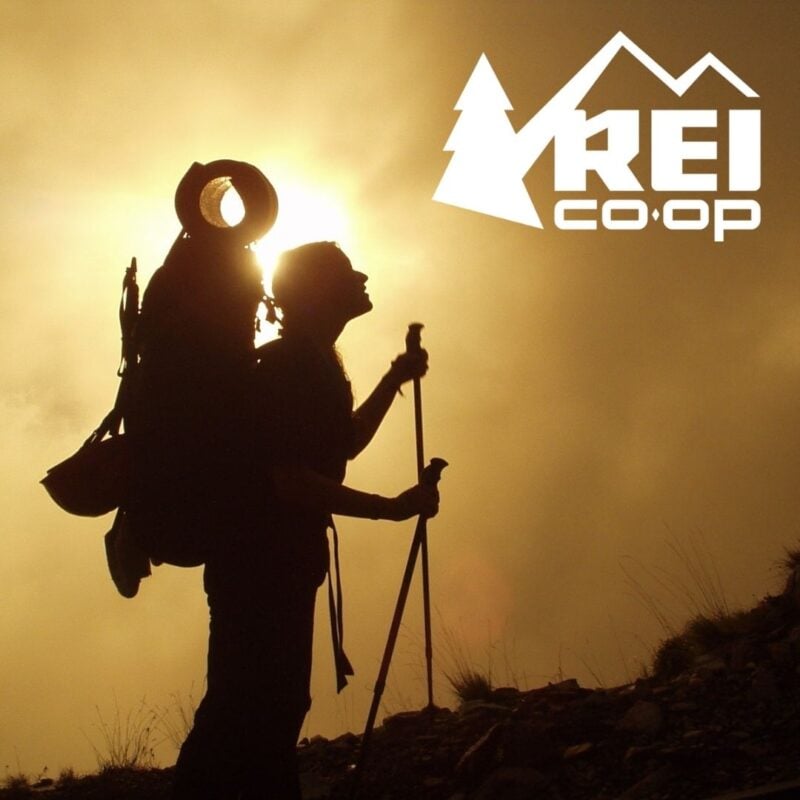 REI is one of America's biggest and most-loved outdoor gear retailers.
Now, for just $30, get a lifetime membership that entitles you to 10% OFF on most items, access to their trade-in scheme and discount rentals.
Join REI Today!
Big Agnes Tiger Wall Interior Design and Livability
In the Tiger Wall, instead of one high point, the tent has a cross-pole to expands the space that is high enough to sit in, meaning two people could sit upright next to each other. This is a particularly desirable feature for couples or travel buddies camping together in the tent.
If minimizing weight is your main priority, solo backpackers should consider going for the smaller and more compact Big Agnes Tiger Wall UL1.
The second bonus for duo-camping in the Tiger Wall are the doors and vestibules on either side, so there's no need to climb over each other to get out. A minor drawback is that the vestibules are a bit small and have zippers that go in the opposite direction to the doors, which can become more of a problem in rainy weather (discussed more later).
Tent Head Room
Another possible drawback is the fairly significant taper on the tent. The head of the tent is 52 inches across, while at the foot, it's only 42 inches. If you're camping solo, this probably won't make any difference to you, but it's something to consider if you're traveling as a pair. In comparison, other lightweight two-person tents like the REI Half Dome 2 Plus tent don't taper at all.
The Tiger Wall has three storage pockets inside – one large media pocket above where your head goes and one on each side of the head end close to the ground. Sad to say, there's no canopy pocket in the Tiger Wall UL2, which is the ideal place to put flashlights or lanterns when it's dark and you're trying to find something in your pack.
Ventilation and Breathability of the Big Agnes Tiger Wall UL2
One of the most critical things to consider in a tent is the quality of ventilation. A properly ventilated tent prevents condensation from building up (no one wants the rude awakening of water dripping on their face), but won't be drafty and cold.
The Tiger Wall certainly has plenty of mesh, which helps greatly with airflow. However, the rain fly doesn't have any built-in vents, which means you'll need to be more aware of how you stake out the fly in order to maximize airflow.
On warmer days, it's a good idea to unzip the vestibule doors slightly to let in some fresh air and prevent condensation from building up. This certainly isn't unique to the Big Agnes Tiger Wall UL 2 – you have to be mindful of proper ventilation in many high-quality tents.
Ventilation is one of the trickiest things to optimize in a tent because weather conditions vary so much. One tent may be perfectly ventilated in one climate but do a poor job in another because of a difference in humidity and temperature.
Overall, although the ventilation of the Tiger Wall isn't 100% spot on, it's still nothing to complain about as long as you're mindful of the weather conditions and take care to unzip the rainfly slightly when needed.
Price Tag of the Big Agnes Tiger Wall UL2
Depending on the supplier, the price of the Big Agnes Tiger Wall usually runs between $350 and $400, so, unfortunately, it is on the more expensive end of ultralight two-person backpacking tents.
If you're already on a shoestring budget, then the Tiger Wall might not be the best tent choice for you. Keep in mind, though, that while cheaper two-person tents may look appealing, they usually can't withstand much more than a couple of nights of backyard camping, let alone a thru-hike or backpacking trip.
You get what you pay for with camping gear, and often it works out cheaper in the long run to purchase a more expensive product that will last for years versus a lower-priced one that will need to be replaced regularly.
Big Agnes have made a name for themselves in the camping world for their high-quality, durable equipment, and the Tiger Wall is no exception. If you're serious about lightweight backpacking, it's probably worth it to start saving your pennies to get the Tiger Wall UL2.
How Heavy is the Big Agnes Tiger Wall UL2?
Although the definition of "ultralight" seems to vary some between companies and individuals, it's typically used to describe tents that are less than three pounds when packed. Some true ultra lighters might say anything under 2 pounds is not truly ultralight.
The Big Agnes Tiger Wall UL2 weight is 2 pounds 8 ounces, which is light enough to satisfy most backpackers but allows for enough material to have a bit more space and comfort than other UL two-person tents.
Considering the size and room you have inside the tent once pitched, it's impressive that the entire thing packs down to a mere 5.5 x 18-inch bundle. It's small enough to slip inside most camping packs or be strapped to the outside without becoming cumbersome.
A Semi-Freestanding Tent…
Keep in mind that the Tiger Wall is only a semi-freestanding tent, meaning that some stakes are required in the setup. A total freestanding tent doesn't require any stakes, so the tent itself can be picked up and moved, which makes it super easy to adjust your position.
After all, there's nothing more annoying than setting up your tent only to discover a hidden tree root or rock directly underneath where your head should go.
Two-person freestanding tents that compete with the Big Agnes Tiger Wall UL2 include the Big Agnes Copper Spur HV UL2 and the MSR Hubba Hubba NX, although both of these tents are considerably heavier than the Tiger Wall.
If having a freestanding tent is a deal-breaker for you, keep in mind that these tend to weigh more and are a bit more expensive than the Big Agnes Tiger Wall UL2 tent.
How Durable is the Big Agnes Tiger Wall UL2?
One of the biggest drawbacks to many ultralight tents is that the super lightweight material makes the tent more fragile than its heavier counterparts.
This is no exception for the Tiger Wall UL2; 2 pounds 8 ounces just isn't enough material to provide a super robust tent capable of withstanding scrapes and rough terrain. However, compared with other ultralight tents, the Tiger Wall still holds up well to being on the road – as long as you take proper care of it.
Both the rainfly and the floor of the Tiger Wall are made from 15-denier nylon; the fabric has been treated with a silicone ripstop finish but is still fairly fragile in comparison to heavier tents.
Choosing a Good Tent Site…
Unless you know for an absolute fact that you'll be camping on dry, soft ground, you'll definitely want to have a tent footprint or at least a decent tarp to put under the Tigerwall UL2, both for comfort and to extend the tent's life.
To give you a perspective, the fabric material of the Tiger Wall is actually thin enough that it's somewhat see-through (and we're not just talking about the mesh). This isn't uncommon in the world of ultralight tents, but if you're used to something sturdier, it can take a little getting used to.
Weatherability of the Big Agnes Tiger Wall UL2
Most of the concerns about the Tiger Wall come from weatherability, which is to be expected in an ultralight tent. While the tent is still much better than other UL tents on the market, there are a few issues.
The main problem comes from the slightly problematic design of the vestibules. We mentioned before that the vestibules are a bit smaller than desirable, but this also has some drawbacks in terms of holding up to a rainstorm or windy weather.
The zippers on the tent's doors and the rain fly are configured so that they open in opposite directions, making it a little trickier than normal to enter or exit the tent. While this poses no serious problem in good weather, it does create more opportunity for rain or bugs to get into the tent when conditions are less than ideal.
Usually, this problem is a minor annoyance at most, but it is something to keep in mind when considering whether the Big Agnes TigerWall UL2 is the right tent for you.
Weak Design Points in the Rain Fly
Another issue with the tent during a heavy rainstorm is that water tends to splash a little bit up underneath the fly. While this is a problem with many tents and not just the Tiger Wall, it certainly leaves room for improvement on the model.
Having an extra tarp is usually more than enough to solve this problem, but that means carrying another piece of equipment with you.
The semi-freestanding structure of the Big Agnes Tiger Wall UL2 also means it's a little less stable in strong wind than free-standing tents. However, this is to be expected in an ultralight tent; considering the weight and materials, the Tiger Wall does a decent job holding up to a bit of wind.
Overall, the Tiger Wall does well in terms of weatherability for an ultralight tent. It's sturdy and dry enough that most backpackers and thru-hikers won't have too many issues. However, it's definitely only a three-season tent and not meant to withstand blustery mountain tops or monsoon rains. If you're going for a more rugged camping experience, an ultralight tent isn't for you.
Pitching and Taking Down the Big Agnes Tiger Wall UL2
Setting up and taking down your campsite is super easy with the Big Agnes Tiger Wall 2. It's a pole-supported tent with a similar set-up to other models on the market.
Each pole on the Tiger Wall 2 is color-coded, making it simple to match them with the appropriate grommet on the body of the tent.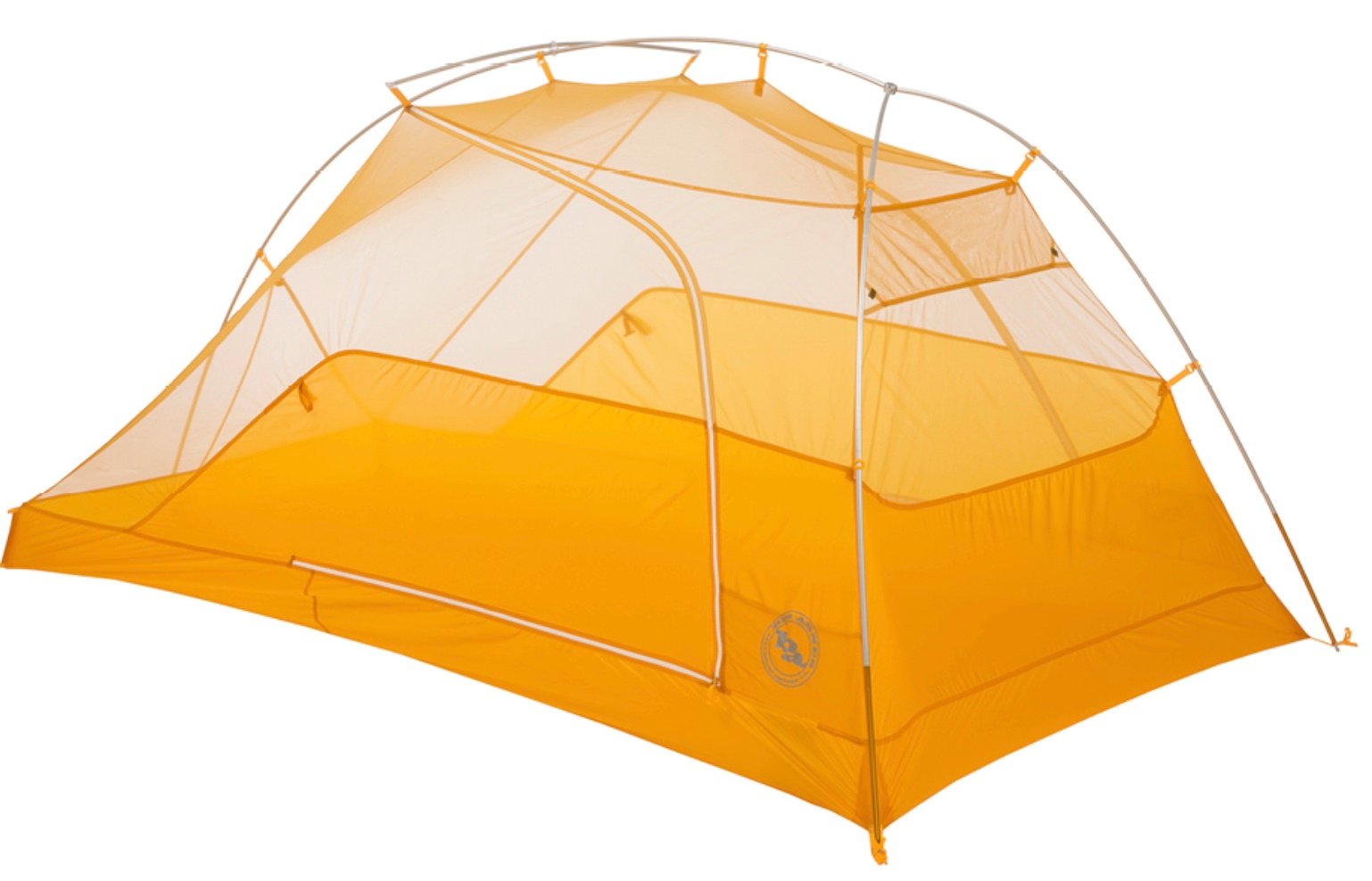 Getting the fly on can be a little more of a struggle the first few times, particularly because of the cross pole, which can be tricky to get into place because of the tension. The Tiger Wall also only has tension adjusters on the head of the tent, meaning it can sometimes take a bit more effort to keep things in the right place while setting up.
The Tiger Wall UL2 comes with light but fairly sturdy stakes; the only time you'd likely encounter an issue is if you're pitching your tent on very rocky terrain.
With any new tent, there's always a bit of a learning curve with figuring out the set-up. Once you've done it a few times, the Tiger Wall is a fairly simple tent to pitch, and the stuff-sack is large enough that you'll have no issues packing everything back in when you take down camp.
Who is the Big Agnes Tiger Wall UL2 Made for?
Ultralight tents like the Tiger Wall UL2 are designed with backpackers and thru-hikers in mind and are only meant to be three-season tents. If you're into winter camping, definitely look elsewhere because the lightweight fabric will probably be destroyed in the first snowfall.
Travelers counting the ounces in their packs are usually satisfied with the durability/comfort/weight ratio of the Tiger Wall UL 2. In terms of competition, there are lighter tents on the market that are usually less sturdy and heavier tents that are usually more durable. The Tiger Wall offers a nice middle-of-the-road option.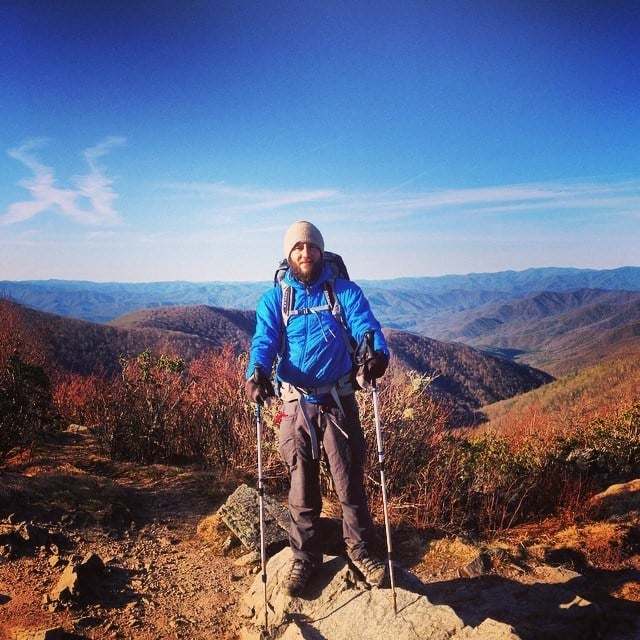 The size makes it appealing to couples, solo travelers, or people traveling with their pets. However, if you are sleeping with your dog in the Tiger Wall, definitely have another tarp on the inside of the tent because the floor's material is not meant to withstand a dog's nails.
To get a better visualization of size, you can use string to mark out the dimensions of the tent floor on the ground, then put your sleeping pad inside to see how it compares.
If you decide you do need a bit more room, Big Agnes also makes a three-person version of the tent, the Tiger Wall UL3, which is 66 inches wide on top and 60 inches wide on the bottom, versus the Tiger Wall UL2, which is 52 and 42 inches.
Tent Comparison Chart
Big Agnes
Big Agnes
Big Agnes Tiger Wall UL2
Price > $342.32
Packaged Weight > 2 lbs. 8 oz.
Square Feet > 28
Number of Doors > 2
Floor Material > n/a
MSR
MSR
MSR Hubba Hubba 2
Price > $549.95
Packaged Weight > 3 lbs. 4 oz.
Square Feet > 29
Number of Doors > 2
Floor Material > 20D
MSR
MSR
MSR Elixir 2P
Price > $249.95
Packaged Weight > 6 lbs.
Square Feet > 29
Number of Doors > 2
Floor Material > 70D
REI Co-op
REI Co-op
REI Half Dome 2 Plus
Price > $329
Packaged Weight > 4 lbs. 11.5 oz.
Square Feet > 33.75
Number of Doors > 2
Floor Material > 40D
MSR
MSR
MSR Elixir 2
Price > $319.95
Packaged Weight > 6 lbs.
Square Feet > 29
Number of Doors > 2
Floor Material > 70D
Pros and Cons of the Big Agnes Tiger Wall UL2
Although shooting for perfection is impossible when it comes to tents and camping gear, there are definitely pieces of equipment that rate higher than others. Here are the detailed specs about what is great and what could be improved upon with the Big Agnes Tiger Wall UL2.
Pros
Only 2 pounds 8 ounces, making it a good option for an ultralightish 2 person tent
Packs down to a tiny 5.5 x 18 inches
Cross-bar creates enough space for two people to sit upright side by side in the tent
Doors and vestibules on either side
3 large pockets inside
Comes with a set of sturdy stakes
Cons
Vestibules are a bit small and not good for much more than a pair of boots
Rainfly doors and tent doors open in opposite directions, making entry and exit more difficult and leaving more opportunity for rain to enter
In heavy rain, water can splash underneath the rainfly
Semi-freestanding structure means securing the head of the tent can be a bit trickier
Lightweight design means the Tiger Wall can't hold up to harsh weather conditions
priced higher than other 2 person tents
Getting a tent footprint or decent tarp is a must

Our GREATEST Travel Secrets…
Pop your email here & get the original Broke Backpacker Bible for FREE.
Final Thoughts on the Big Agnes Tiger Wall UL2
There you have it, folks; all the ins and outs of what makes the Big Agnes Tiger Wall UL2 a great ultralight two-person tent, as well as the shortcomings of this particular tent model.
Although it's not perfect, nothing ever will be in the world of camping. However, there's no denying that Big Agnes has done a good job in designing an ultralight tent model that can appease a wide range of people looking for a balance of weight, comfort, and durability.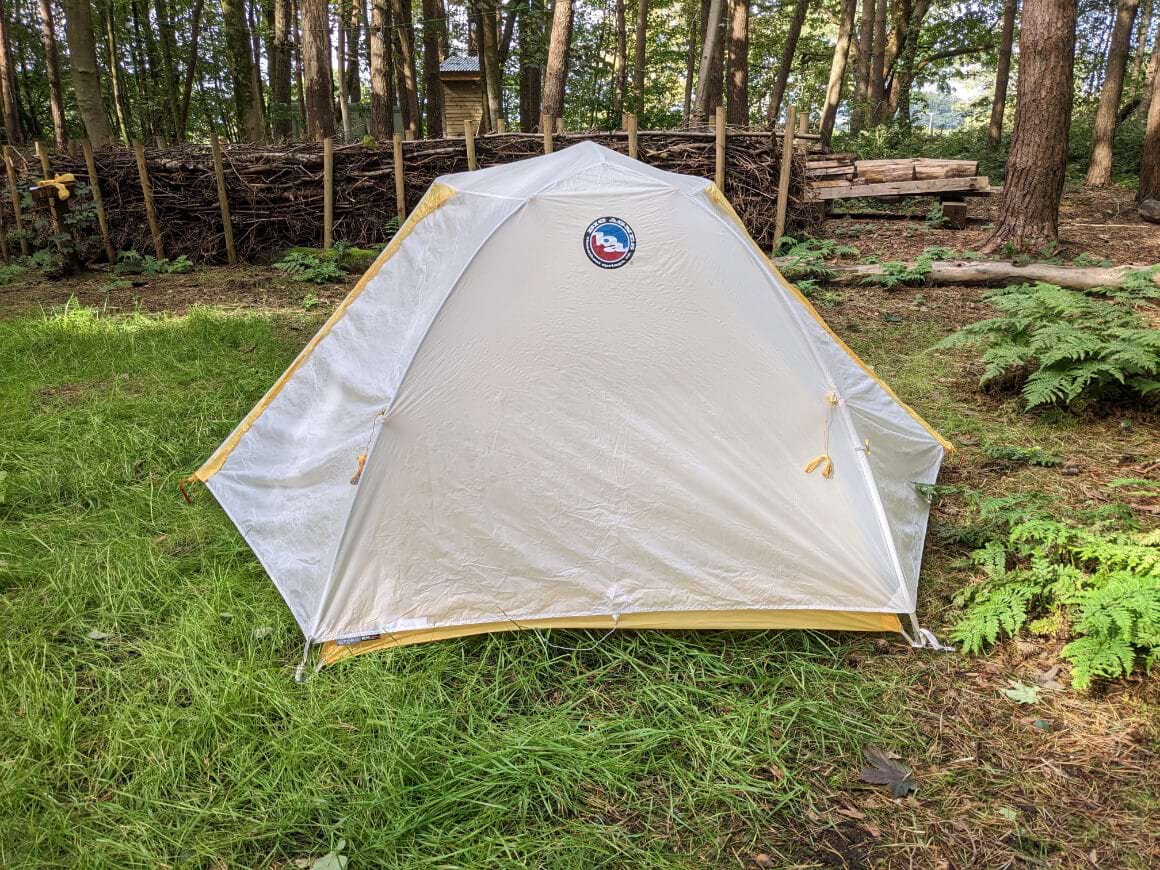 As you're considering whether the Big Agnes Tiger Wall UL2 is the right tent for you, it's worth comparing its specs to other popular models on the market to see how they stack up against each other to determine which tent is ultimately the best.
For most thru-hikers and backpackers, this Big Agnes Tiger Wall tent may come at a higher price than desired, but it's also going to last a long time. Certainly don't bring it as a base camp tent in the Himalayas, but for less extreme camping conditions, it's a reliable piece of camping equipment that can last for years of adventures.
What is our final score for the Big Agnes Tiger Wall UL2 Tent? We give it a rating of 4.5 out 5 stars!

---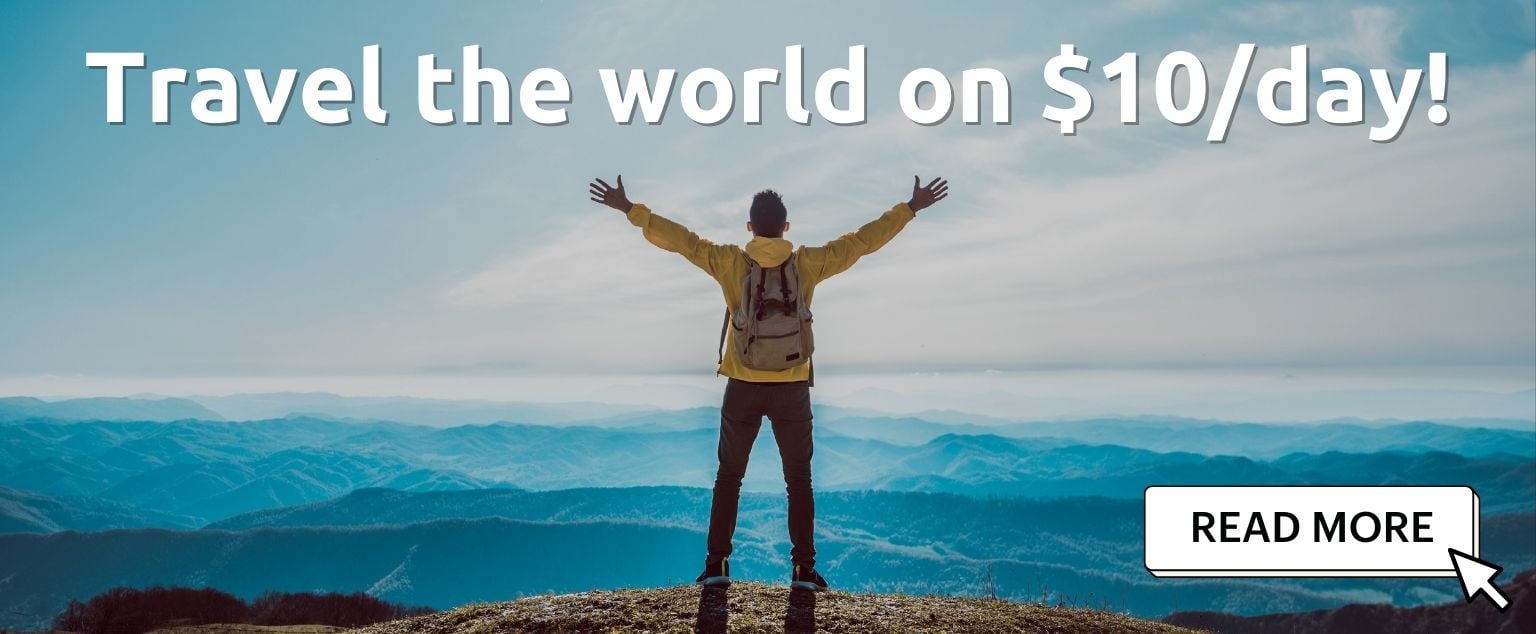 And for transparency's sake, please know that some of the links in our content are affiliate links. That means that if you book your accommodation, buy your gear, or sort your insurance through our link, we earn a small commission (at no extra cost to you). That said, we only link to the gear we trust and never recommend services we don't believe are up to scratch. Again, thank you!