Finland is an underrated gem of a country. A truly wild place with stark natural beauty, it's a place to come for a breath of fresh Finnish air and explore the vast forests, fells, and glassy lakes. And hiking here is a national pastime.
People in Finland – or Suomi, as the country is called in its native language – are proud of their national parks. There is a good selection of these, all boasting well-laid-out routes, with cabins perfect for overnighting, and hides for watching the wildlife.
There's a short summer season in Finland, and this is the best time to get hiking. It's popular with Finns who want to get out to enjoy the precious midnight summer sun and milder temperatures.
So if that all sounds good to you, the first thing you'll want to know is where to start. Finland is huge, and chances are you won't know much about hiking here.
And that's where our epic guide to hiking in Finland comes in. It's packed full of all the information you'll need to make your time in this country even more amazing: where to stay, how to stay safe, and some great hikes to inspire you. Let's do this!

Do You Want to Travel FOREVER??
Pop your email in below to get a FREE copy of 'How to Travel the World on $10 a Day!'.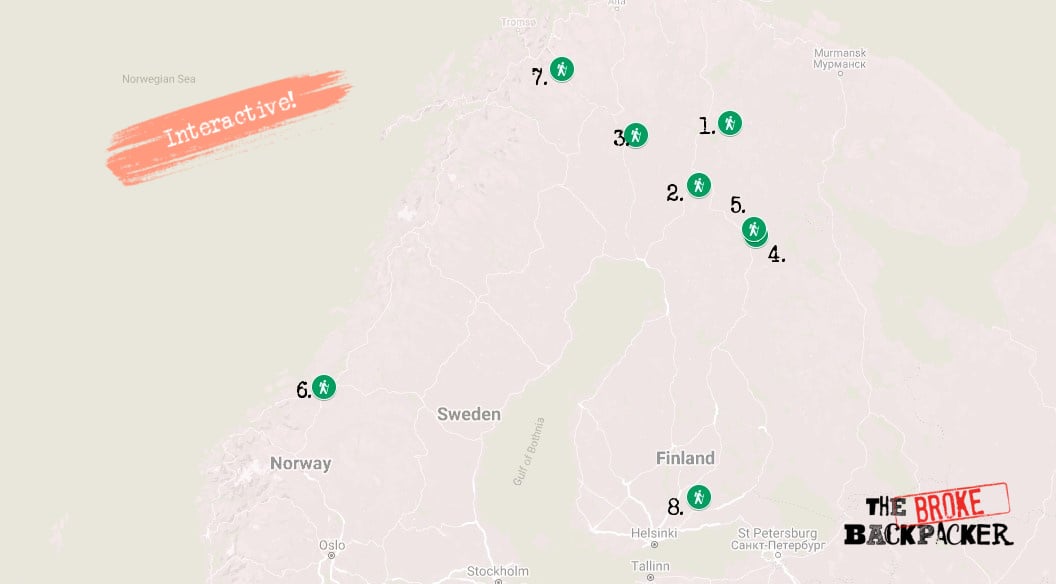 Finland might not be your first thought when it comes to hiking, but let us tell you: this is one country with some seriously epic hiking opportunities.
Once covered by thick glaciers during the Ice Age, the Finnish landscape is relatively flat, with few mountains and hills – its highest point is only 1,324 metres above sea level. But its low lying hills, marshes, and boreal forests are what make this landscape so enticing. Not only that, but Finland boasts over 168,000 lakes, so it's no wonder it has been dubbed "the Land of a Thousand Lakes".
Finland's network of national parks and conservation areas show off the country's natural scenery at its finest, offering up Lord of the Rings-esque landscapes for all to come and enjoy. The parks have numerous hiking routes, intriguing nature trails, and welcoming rest stops to make hiking in Finland super fun and enjoyable. There's even the chance to stay in many of the parks overnight in old huts and shelters.
There's a huge choice of hikes in Finland depending on what type of hiking you want to do. For the more adventure-seeking enthusiast, the country's fens and forest provide the perfect backdrop for a multi-day trip. Camping out overnight might even offer up some incredible views of the Northern Lights in the winter months.
If you'd prefer more moderate day hikes, there are a ton of hikes in Finland for you to enjoy – each of them well laid-out and maintained. And, without too many steep climbs, you can really immerse yourself in the taiga forest and lakes.
For those of you who would like a simple nature walk or fun hike, Finland has your back. Short trails are easy to find in many of the national parks and are perfect for families who want to learn more about the fascinating flora and fauna of Finland.
Finland Trail Safety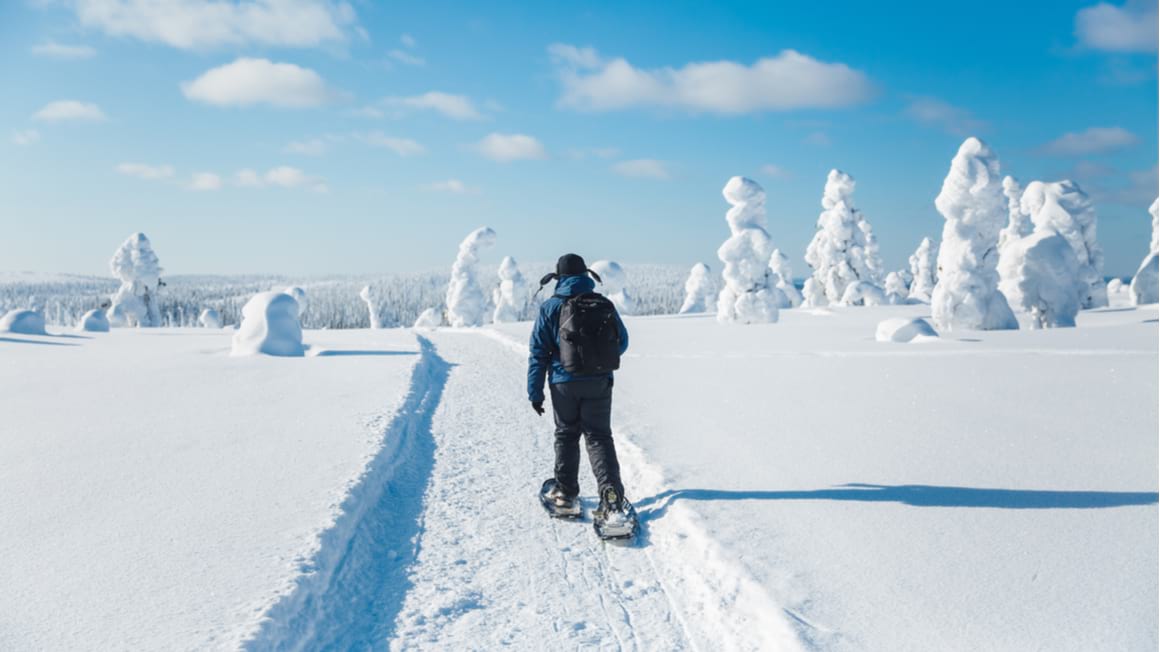 Like much of Scandinavia, Finland's landscape, with its old forests, mirror-like lakes, and granite hillsides, is stark and dramatic. This is a dream of a hiking destination where you can easily find yourself in the middle of nowhere. Home to the magic of Lapland and wide-open starry skies, there's an abundance of hikes to attempt.
But with all that wilderness, intense natural beauty, and untouched nature, it's easy to find yourself far from anyone else. It's always really important to know how to look after yourself when embarking on a hike and be clued-up on all the safety advice. So, to make sure your Finnish hikes are totally amazing, here are some tips to keep you on the straight and narrow while out hiking:
Always leave plenty of time – It's never a good idea to head out on a hike too late in the day. Make sure you leave earlier rather than later on your hike. Hikes can often take longer than you might expect; try and make it back in time before the sun sets.
Sunlight is key – A quarter of Finland sits within the Arctic Circle. This means for much of the year the country is in semi-darkness, whereas in summer the sun barely sets. The phenomenon gets more extreme the further north you travel, so make sure to bear this in mind when you're planning any trips or hikes.
Keep to the trail – Many of Finland's amazing hikes are well-marked, but it's not a good idea to go exploring off the trail. It can be easy to get lost in the stark landscape and hard to figure out where the path is once you leave it.
Prepare yourself for the weather – The weather in Finland is very changeable: in winter expect snow and ice; in summer warm days can quickly be changed by chilly downpours. The unpredictable weather means you should check the weather forecast before you set off. Pack for winter and bring a good jacket!
Get kitted out properly for your hike – You might not always need special equipment or skills when hiking in Finland, but make sure to check what you'll need before attempting a hike.
Check with the park before heading into the wilderness – It's a smart move to check in with the park staff to get more information on the situation of routes in the park on the day you wish to hike.
Look after your food when camping – If you're staying overnight in huts or tents, make sure your food is well-sealed. Leftover items can entice rodents and lure wild animals to the campsites.
It's not recommended to go hiking alone – It's always better to hike with a friend. But if you do go out on a trail by yourself make sure to let somebody know your plans, and leave your name in guest books at campfire sites and huts.
Keep away from wild animals – You'll be sharing the parks with many wild animals. If any wildlife crosses your path, make sure to stay at least 25 yards away; make it at least 100 yards away from bears or wolves.
Make sure your phone is charged – You may not always have network coverage, but it's still a good idea to keep a fully charged mobile phone on you for your hike.
Get good insurance – Make sure you're covered for all the activities you're going to be getting up to in Finland with insurance.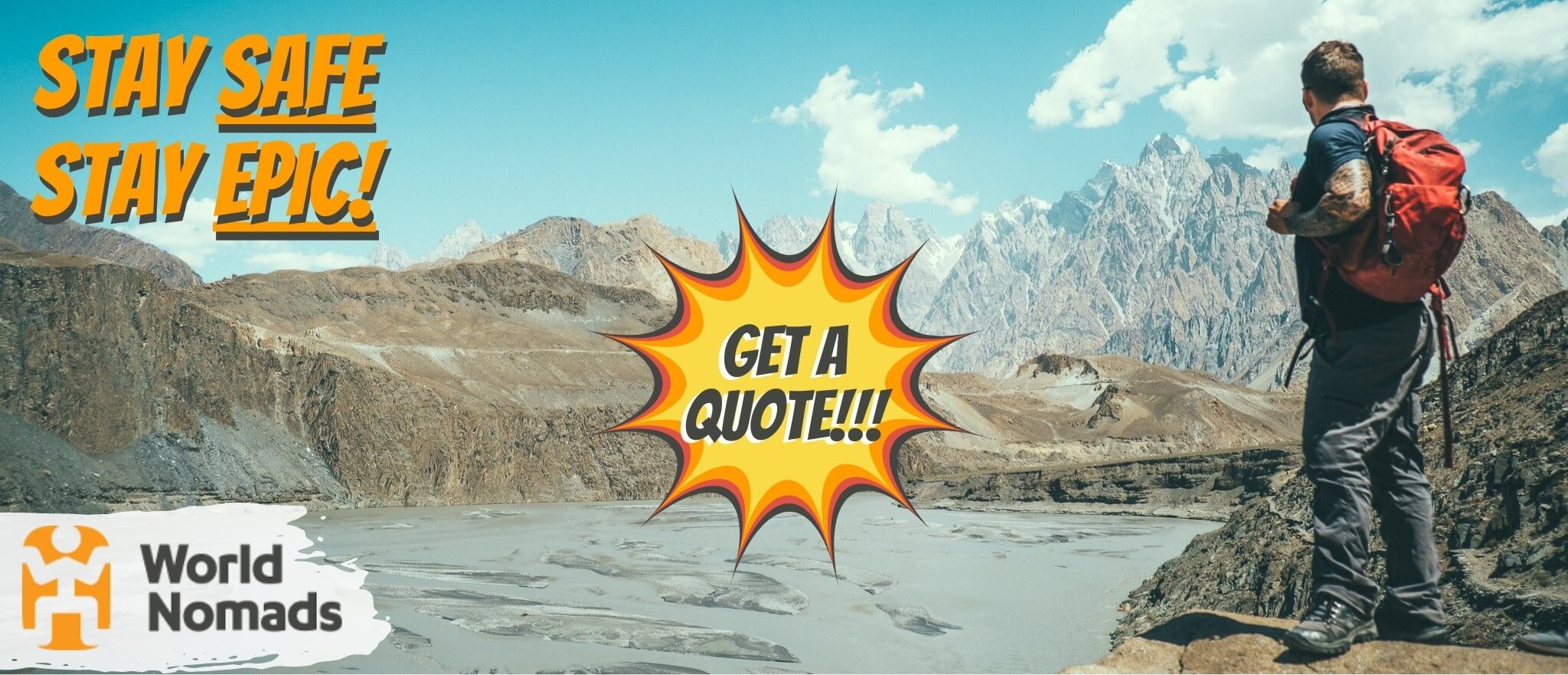 World Nomads' mission is to support and encourage travellers to explore their boundaries. They offer simple & flexible travel insurance, and safety advice to help you travel confidently.
They've been doing it since 2002 – protecting, connecting, and inspiring independent travellers just like you.
Get a quote below or read our in-depth review!
Now you're totally clued-up on trail safety and what to expect in this Nordic giant of a country, it's time for the main event: some awesome hikes.
Below you'll find our curated selection of the top trails in Finland. Some are easy, some are challenging, while some are just about great for any level of hiker. You're bound to find something that inspires you and gets you dreaming of the hikes here.
1. Luulampi – The Best Day Hike in Finland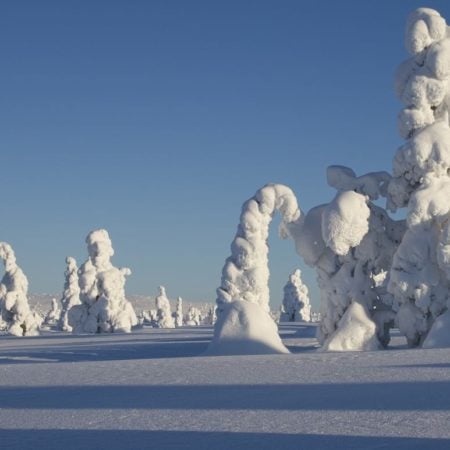 Located in Lapland's very own Urho Kekkonen National Park, this Finland trail has got to be one of the best in the country. It may take some getting to, but it really catapults you right into the heart of the landscape that makes this region so magical.
There's even a bit of history thrown in for good measure.
Hiking this route takes you past ponds, sandy landscapes, and to remains of Stone Age dwelling sites. Specifically, you'll be starting out walking through a fell environment, complete with gently undulating hills that make it just a tad strenuous. You'll also get some wide-open vistas on the route, too.
Soon you'll be tracing the meanders of a fell stream until you reach the Luulampi Pond area itself, where Stone Age remains have been found. On the way back round you'll follow a reindeer fence, then across a stream to wetlands where you'll be trekking along boardwalks.
It's possible to take the trail in either direction, because it's a loop, obviously. If you're visiting Finland in winter, you won't be hiking the southern portion: that's the time of year it serves as a cross-country ski trail instead.
For rest and bite to eat, there's the Luulampi Hut. It's a cafe that also holds exhibitions during the autumn and ski season. There are adjacent campfire sites if you feel like staying the night.
Length: 11km
Duration: 4-5 hours
Difficulty: Average
Trailhead: Kiilopää starting gate (68°19'59.6″N 27°30'01.4″E)
2. Summit of Ukko-Luosto Fell – Most Beautiful Hike in Finland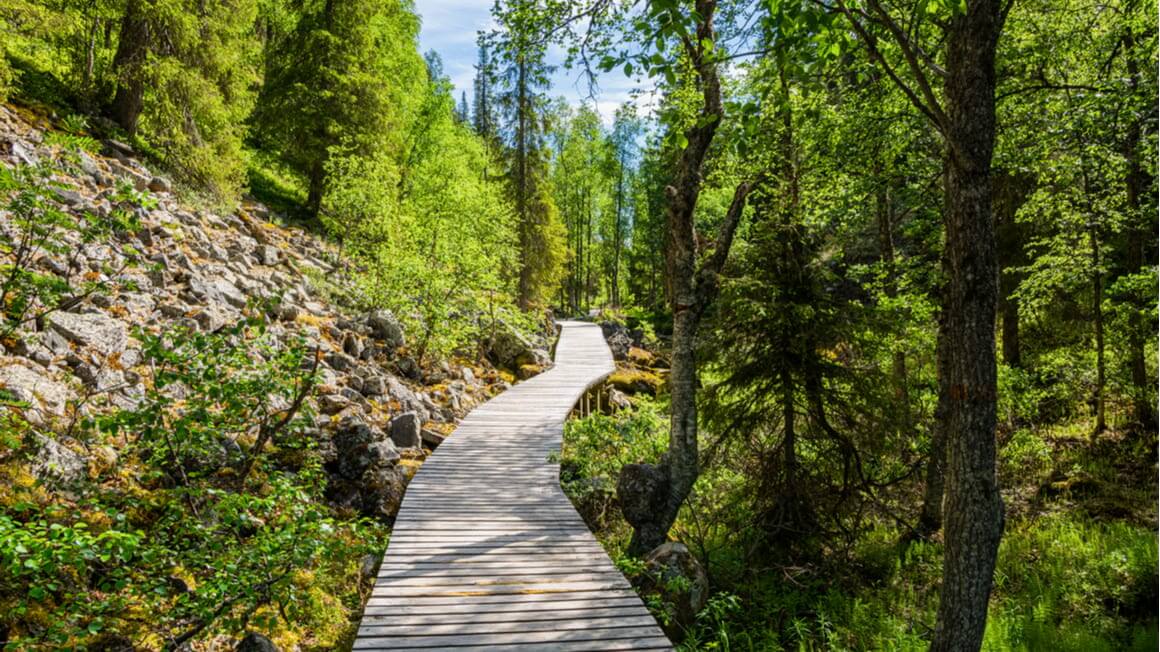 For more stark and atmospheric Finland fells beauty, the Pyha-Luosto National Park is where it's at. Think deep gorges, ancient woods, and rugged hillsides. And for bonus points, it's even a good spot for the Northern Lights, too.
One of the best ways to explore this stunner of a national park is by heading out on the trail to Ukko-Luosto – one of the park's highest points. On this hike you'll get some pretty captivating views as you clamber up the slopes to the summit, revealing a more dramatic Lapland expanse down below.
The hike starts from Luoston portti, and then runs along the bottom of a ski trail. The path winds through trees before hitting a stairway that leads to the top of the fell. There are 670 steps to tackle here – count 'em if you feel like it.
Don't let the gnarly stairs put you off though: the summit is worth the ascent. Once you're at the top, it'll just be and views for miles and miles out over prime Lapland wilderness. On a clear day, you may even see as far as the five summits of the Pyhatunturi Fell Range.
Then it's a simple matter of heading down the stairway again back to the start. It's easy to follow, thanks to the green triangles marked on trees and signs pointing you in the right direction at crossroads.
Length: 5 km
Duration: 3.5 hours
Difficulty: Hard
Trailhead: Luoston portti (67°09.2725"N 26°54.6508"W)
Small Pack Problems? 😉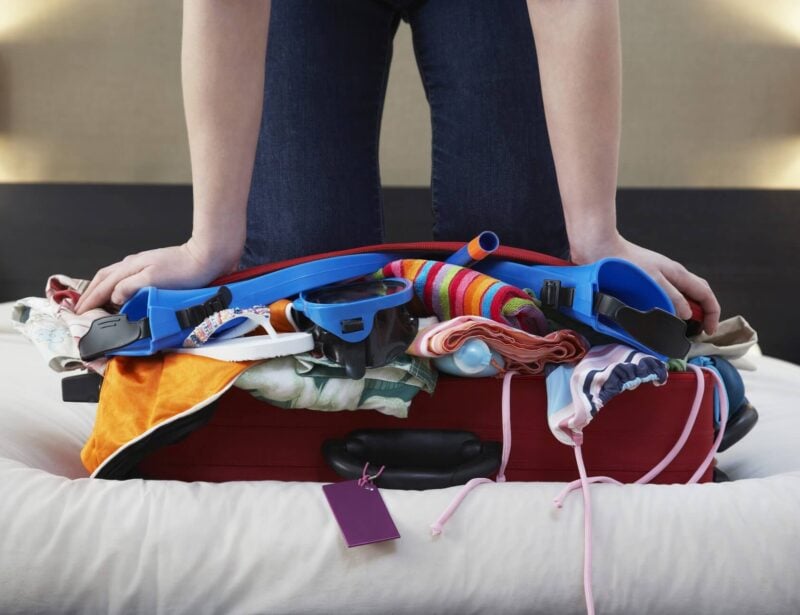 My missus travels with all her clothes in ziplock bags: don't be like my missus. UP YOUR PACKING GAME!
Packing cubes for the globetrotters and compression sacks for the real adventurers – these babies are a traveller's best kept secret. They organise yo' packing and minimise its volume too so you can pack MORE.
Or, y'know… you can stick to ziplock bags.
View Our Fave Cubes
Or Check Out the Sacks!
3. Hetta-Pallas Hiking Trail – The Best Multi-Day Hike in Finland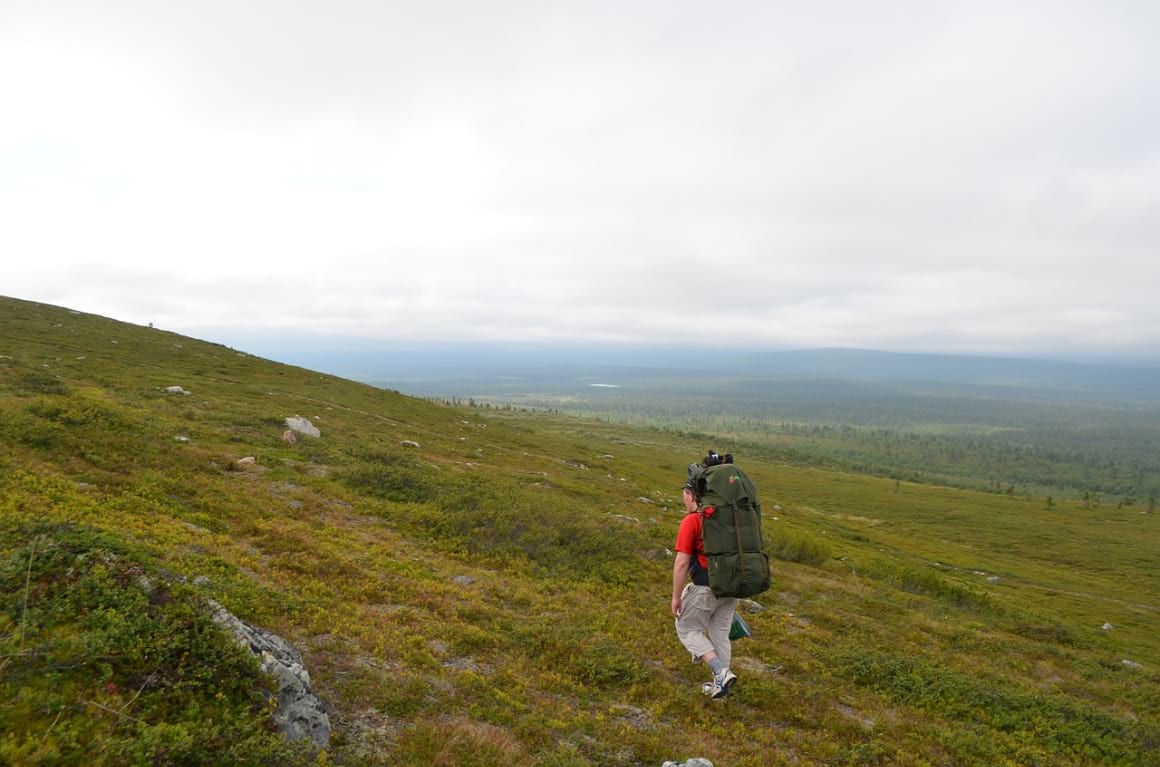 Pallas-Yllastunturi National Park is the third-largest in Finland – more than 1,020 square kilometres, to be exact. Located in western Lapland, much of the landscape is dominated by fells and forests. It's this varied landscape, as well its extensive path network, that makes one of Finland's most-loved national parks, too.
If you want to spend more than just one day on a hike in Finland, the Hetta-Pallas Hiking Trail is for you. This beast of a path stretches for 50 kilometres, crossing fells, descending into ravines, and offering up awe-inspiring views pretty much the whole way.
This trail offers up an intensive introduction into Finland's wild, seemingly empty fells, as you hike from one hut to the next. You'll be covering around 13 kilometres a day.
If there's no room at the huts, camping is also an option – specifically in one of the serviced campsites along the way.
One particularly cool thing is the chance to try Hannukru Wilderness Sauna. There's nothing quite like relaxing your muscles in a steamy sauna after a long hike.
The best time to tackle this trail is from the end of June until mid-October when there's little to no snow to stop you in your tracks.
Length: 50 km
Duration: 3 Days
Difficulty: Difficult
Trailhead: Hetta Village (68°23'02.1″N 23°37'54.1″E)
4. Pieni Karhunkierros – Must-Visit Hike in Finland
You'll find Oulanka National Park spanning the northern part of Ostrobothnia and Lapland, pretty much on the border with Russia.
This rugged landscape is pockmarked with microclimates, making for a cocktail of unique scenic proportions: think mires, pine forests, river rapids and deep valleys.
And the Pieni Karhunkierros Loop trail is the way to see it.
Easily one of Finland's most popular hikes – even when there are several inches of snow on the ground – this is a gorgeous trail. It's sure to satisfy any hiker, from beginner to veteran.
On the trail you'll cross a gushing river over an Indiana Jones-worthy suspension bridge; tread through verdant forests and Lapland scenery, before eventually reaching Jyrava Waterfall. Set in a shallow canyon, this roaring cascade is a sight to behold.
There are a few intense uphill parts and stairways, both of which can get fairly icy. But it's all very well-maintained and looked-after. Take it at your own pace – especially in winter.
One of the really great parts about hiking in Finland is the numerous rest points. It's no different on this trail: Each stop comes with its own firepit, shelter, and swimming area. They make for awesome pit-stops in any season.
Length: 12 km
Duration: 4 hours
Difficulty: Average
Trailhead: Kuusamo (65°57'38.8″N 29°11'60.0″E)
5. Pohjantikan Kierros – A Fun, Easy Hike in Finland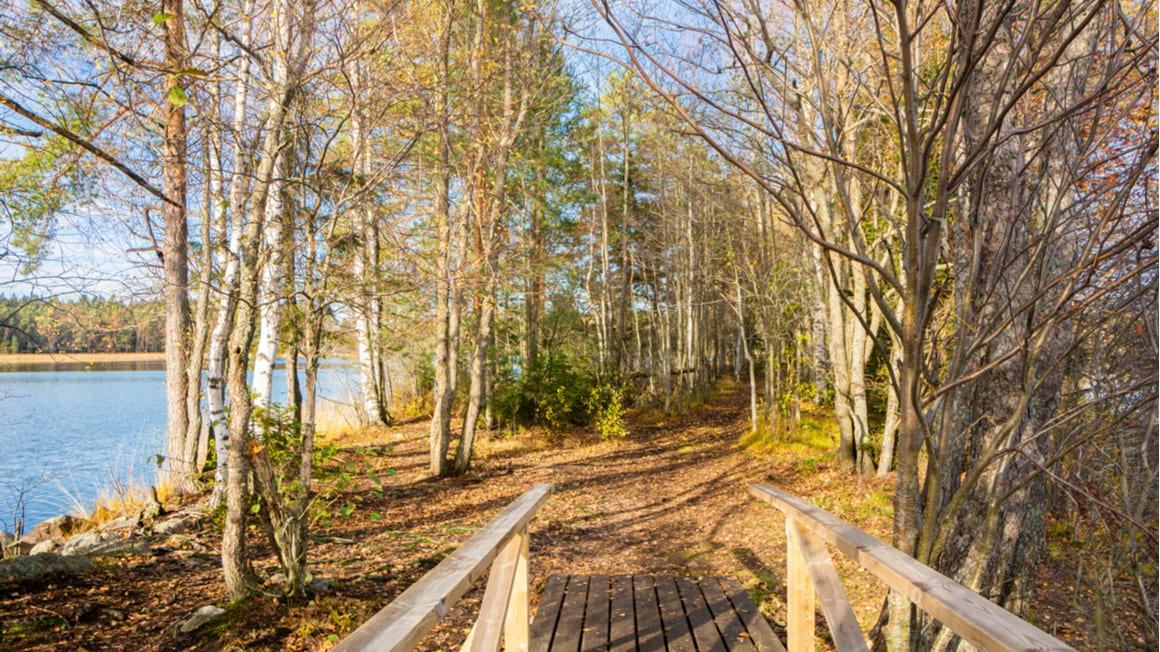 Liesjarvi National Park is situated in the Tavastia Proper region. Weighing in at just 22 square kilometres in area, it may be small, but it's perfectly poised for a fun hike. That's where the Pohjantikan Kierros Trail comes into play.
It's flat, it's simple, and it's easy-to-follow. The no-stress nature of the trail makes for one of Finland's easiest hikes. Weekend hikers and children will love this as much as well-versed hikers looking for a simple stroll in the woods.
The well-marked trail is moderately populated by other hikers, so you won't ever feel too isolated or like you're on a conveyor belt of sightseers.
The hike winds along trails and across boardwalks through a wooded area of white spruce and pine. With the bright green mossy ground and the clusters of mushrooms growing here and there, it's like walking through a fairytale landscape.
Later on, the route opens out into a small meadow – then you'll come across the shores of a lake: the eponymous Liesjarvi. There's a beach here where you can sit for a while. Swimming is not something we'd recommend in winter.
The trailhead is located at an old farm, which is not only charming but practical. Here, you can pick up fresh produce, which is great if you're staying somewhere self-catering or camping nearby.
Length: 3.7km
Duration: 2 hours
Difficulty: Easy
Trailhead: Korteniemi traditional farm (60°39'14.6″N 23°53'39.8″E)
Save $$$ • Save the Planet • Save Your Stomach!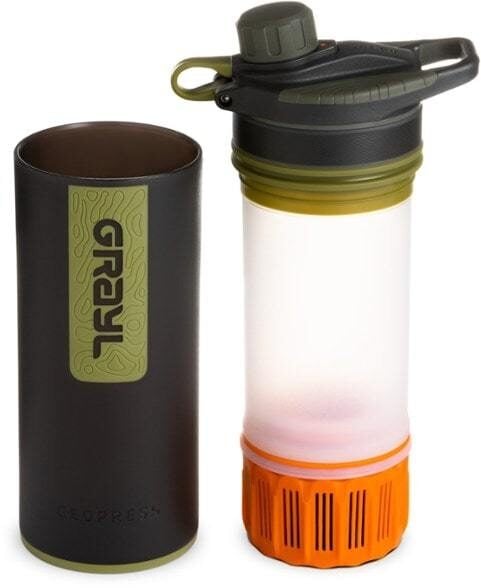 Drink water from ANYWHERE. The Grayl Geopress is the market's leading filtered water bottle protecting your tum from all the waterborne nasties. PLUS, you save money and the environment!
Single-use plastic bottles are a MASSIVE threat to marine life. Be a part of the solution and travel with a filter water bottle.
We've tested the Geopress rigorously from the icy heights of Pakistan to the tropical jungles of Cuba, and the results are in: it WORKS. Buy a Geopress: it's the last water bottle you'll ever buy.
Buy a Geopress!
Read the Review
6. St. Olav's Path – The Toughest Hike in Finland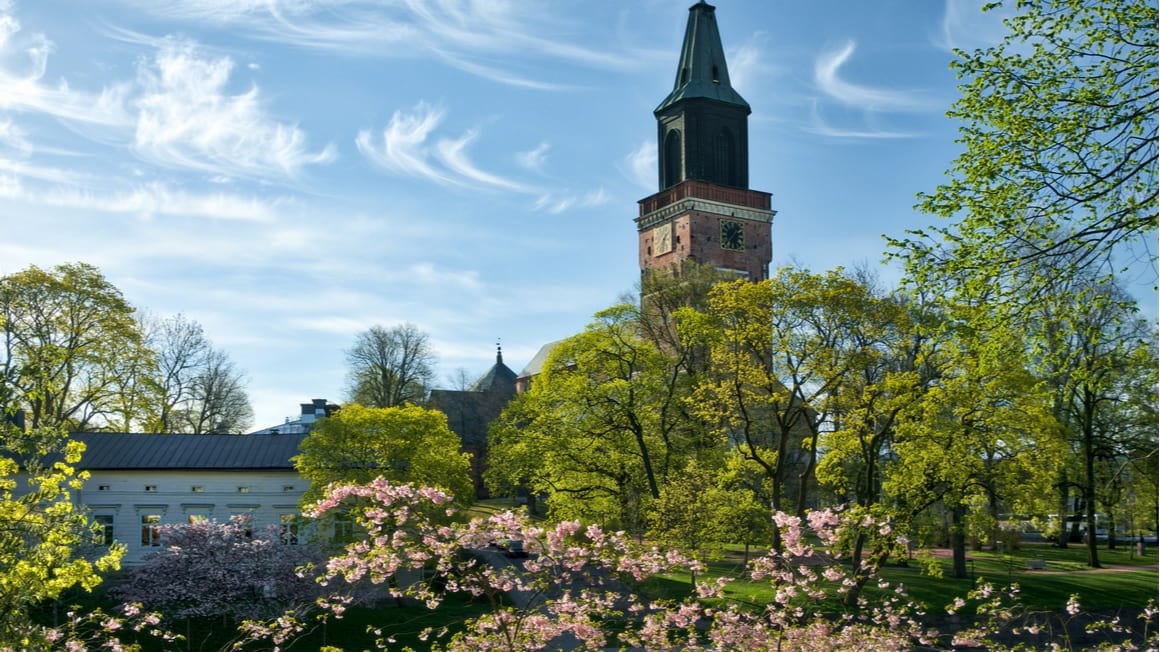 St. Olav's Path is an epic Finland hike that you should put on your must-do if you're looking for a challenge. It's an old pilgrimage route in honour of St Olav himself, who is said to have founded the first Christian church in Norway.
The trail runs all the way from Turku on the southwest coast of Finland, through its archipelagos, the Aland Islands in Sweden, and then into Norway, eventually ending up at Nidaros Cathedral in Trondheim, 640 kilometres away.
That's too long to tackle right away. But while you're in Finland, there's always the option to tackle part of it. We're talking about the St Olav's Waterway Trail.
This starts off in Turku Cathedral. It begins with an 18 kilometre hike out of the city, through magical woodlands and down into the town of Kaarina.
Being a pilgrimage route, it's very well-marked with signposts along the way. From there it's on to Parainen, a small sleepy town in the Turku Archipelago. Day 2 winds on to Nagu (11km), walking along country lanes and across narrow waterways separating the countless islands here.
It's another 10 kilometres on day 3, through the countryside towards Galtby on the island of Korpo. From here you could catch the ferry onwards, or you could stop and head back. It's some of the most charming hiking in Finland, worlds away from the big sky country of Lapland.
Length: 47 km
Duration: 2-3 days
Difficulty: Difficult
Trailhead: Turku Cathedral (44°57'20.3″N 110°35'37.9″W)
7. Saana Fell Trail – Best Hike for Views in Finland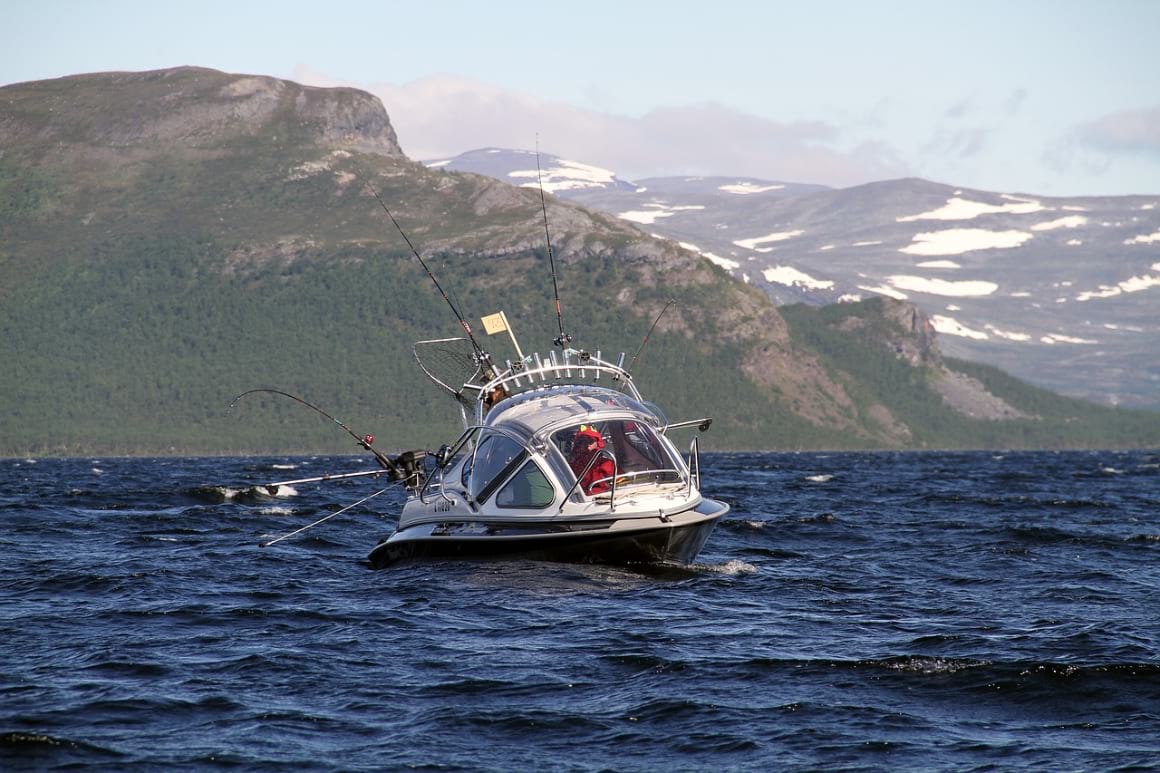 If you like your hikes to come with a hefty side of awesome vistas, then you may want to check out the Saana Fell Trail. It starts off close to the village of Kilpisjärvi, situated in the northwestern reaches of Finland close to the border with Sweden and Norway.
On this trail, you'll be tackling Saana Fell. With its summit a lofty 1,029 metres above sea level, there's no question of the views from here being totally amazing. Plus it's not a super-challenging hike, so even the average hiker could give this one a fair go.
The trail starts off at Kilpisjärvi's Hiking Center. You'll see the small round mountain even before you start strolling. Begin by traversing wooden boardwalks through forests, after which it's out into the open. Soon you'll begin to ascend Saana Fell itself.
The landscape is rocky, mossy and barren; as you climb higher, those rocks become boulders and things get a little more challenging. Shoes with good grip are a must. The views also get better.
Finally, you'll reach the summit for some prime visuals. Here you'll see Saana Lake spreading out below the foothills of the mountains. It's easy to see why it's one of Finland's most beautiful hikes.
The best thing about this hike is doing it summer when the sun barely ever sets. Head up in the middle of the night for a semi-sunrise from the summit for extra stunning views.
Length: 8 km
Duration: 4 hours
Difficulty: Moderate
Trailhead: Kilpisjärvi Retkeilykeskus (Kilpisjärvi's Hiking Center) (69°02'52.2″N 20°47'53.4″E)
8. Kaakkurin Kierros – Off the Beaten Path Trek in Finland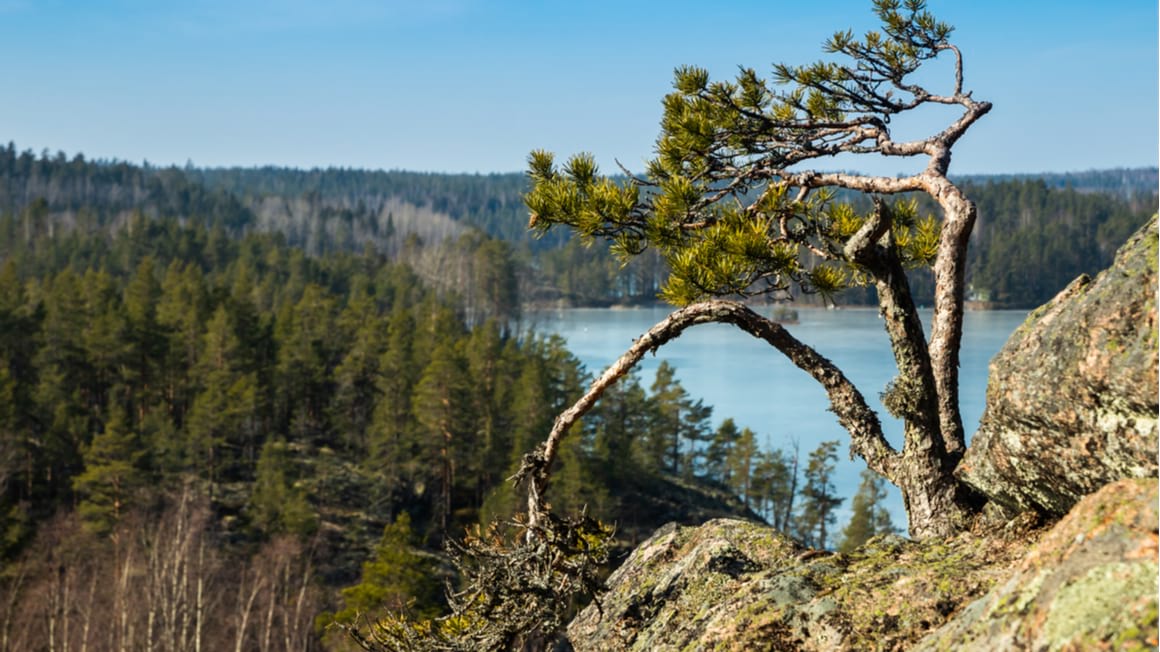 Once a site for commercial forestry, Repovesi National Park is now a pristine preserve of nature – and it's all the better for it. With its gleaming blue waterways, dark green forests and rugged slopes, it's the ideal spot to get away from it all and immerse yourself in nature. And it's only a couple hours from Helsinki.
The circular Kaakkurin Kierros is one of the many trails in Repovesi, but it's one of its best. Cutting through uninhabited landscapes, past ponds and offering up the chance to spot wildlife, it's a good way to take in everything great about the national park.
You can start joining this trail at pretty much any point, from any entrance, since it's a loop pretty much around the whole park. Whatever way you make your approach, you'll be treated to quieter sections of the park as you follow the trail.
There are several spots to stop at along the way, complete with campfire facilities and shelters. There are even campsites if you want to take things slowly and stay overnight.
There's the option to stop off at Musterlammenvuori Hill with its outlook tower. It's a great way to get a bird's eye view (or close to one) of the landscape you've been hiking through.
All in all, this is a fairly easy hike for various hiking levels – it's just the length that makes it a little tougher. But it's a very easy way to get off the beaten track.
Length: 26.5km
Duration: 10 hours
Difficulty: Difficult
Trailhead: Repovesi National Park Gate (61°11'13.2″N 26°54'07.9″E)
DON'T DIE OUT THERE! …Please 🙂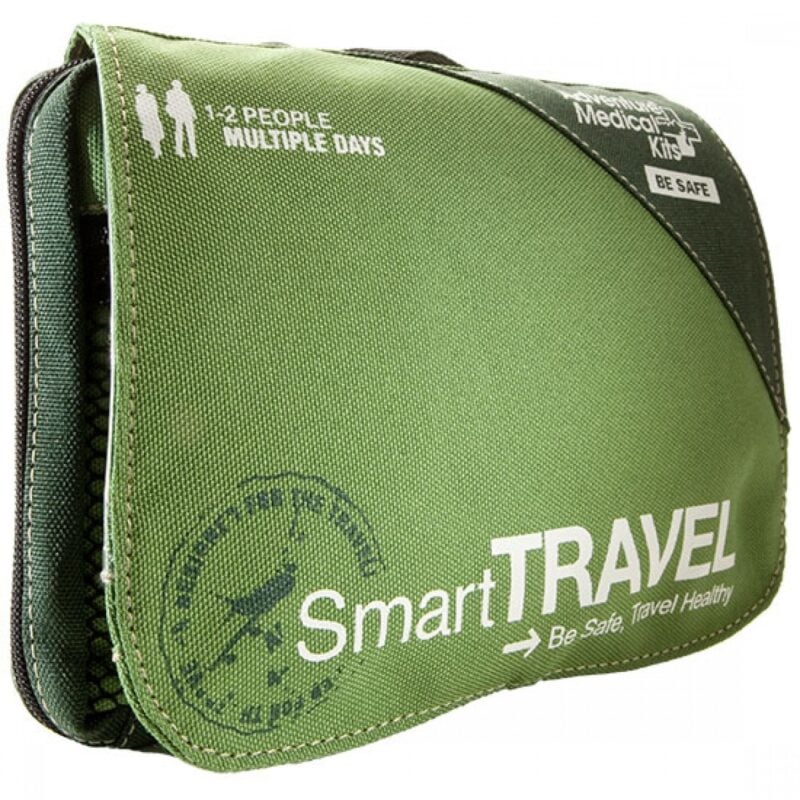 Things go wrong on the road ALL THE TIME. Be prepared for what life throws at you.
Buy an AMK Travel Medical Kit before you head out on your next adventure – don't be daft!
Buy on REI
When considering where to stay in Finland to really maximise your hiking opportunities, the first to think about is what you want to get out of your trip. The most obvious place to start is Helsinki.
Basing yourself in the capital's energetic Design District, for example, means you'll be surrounded by restaurants and bars for evenings of letting your hair down. You'll also have a fair few hikes in easy reach of the capital, making for some awesome day trips.
The capital also has the best international connections. If you've only got a limited amount of time, basing yourself in Helsinki means you'll be able to get in and out of the country pretty easily.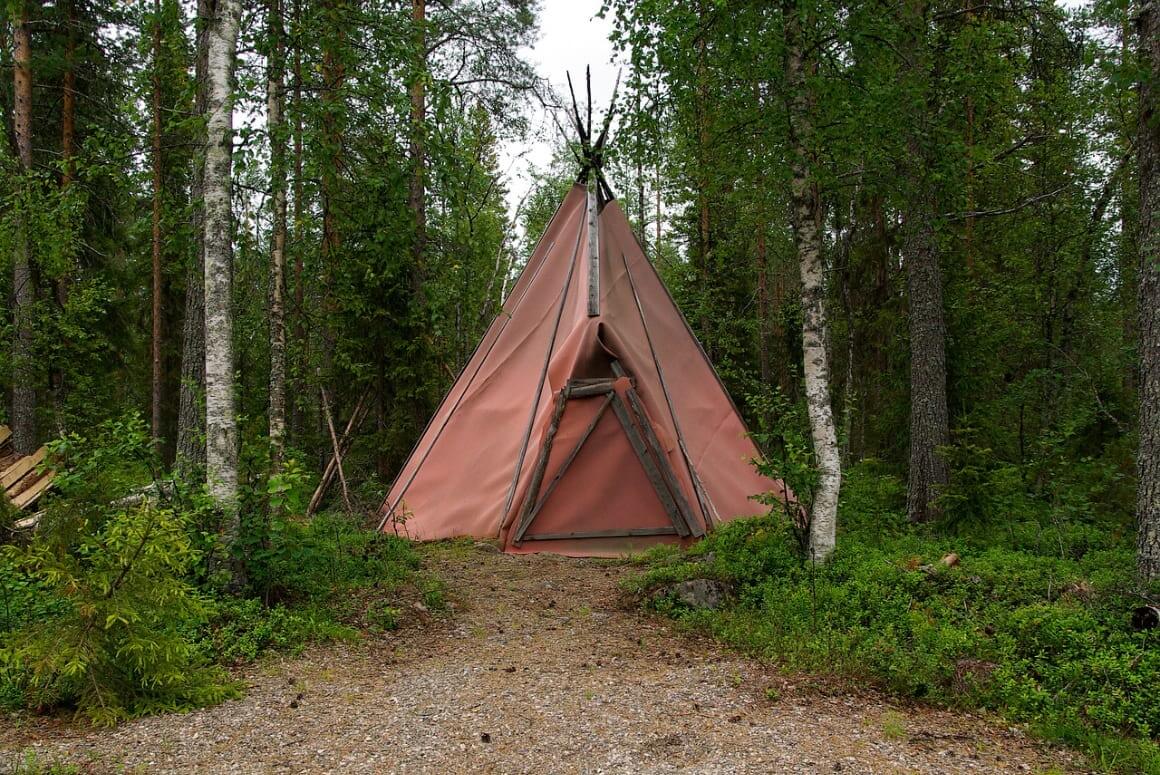 However, there are more adventurous places you could stay in Finland. The capital of Lapland, Rovaniemi, is the perfect jumping off point for hitting up Lapland's natural wonders. Easily reachable from Helsinki, from here you can opt to rent a car or spend time based at a ski resort, if you feel like it.
Another Lapland destination is Ruka; there's much walking to be done in the nearby Oulanka National Park. For yet another Lapland base, Kuusamo is a good option: there are trailheads leading right from the town itself into the fell wilderness of this region.
For those who want multi-day hikes, cabins and camping are the way to go. Finland's hiking trails are often dotted with campgrounds, complete with fire pits and clearings for tents. There are also numerous cabins in its national parks – these are usually designated for hikers, often free, and can be booked in advance for those who love to plan ahead.
You can't really get more central than this cool, clean little studio. The sheer abundance of things to do right on your doorstep: from museums to beaches, parks, cafe's and bars, make this one of the best Airbnbs in Helsinki and the ideal spot if it's your first time in Helsinki. If times a factor, you really couldn't ask for something more convenient than this.
The Yard Hostel is a stylish hostel located in the heart of Helsinki. The staff is super friendly and the hostel offers both private rooms with a shared bathroom and bunk beds in mixed and female only dormitory rooms. The hostel is quiet so you are sure to get some good rest, and a free breakfast is served in the morning.
Hellsten Helsinki Parliament offers affordable accommodation close to the central train station. The rooms are comfortable and feature a private bathroom with a shower, a kitchenette and a refrigerator. Guests can enjoy free access to the sauna. In the lobby, a TV and laundry facilities are available for use.
Is This the Best Backpack EVER???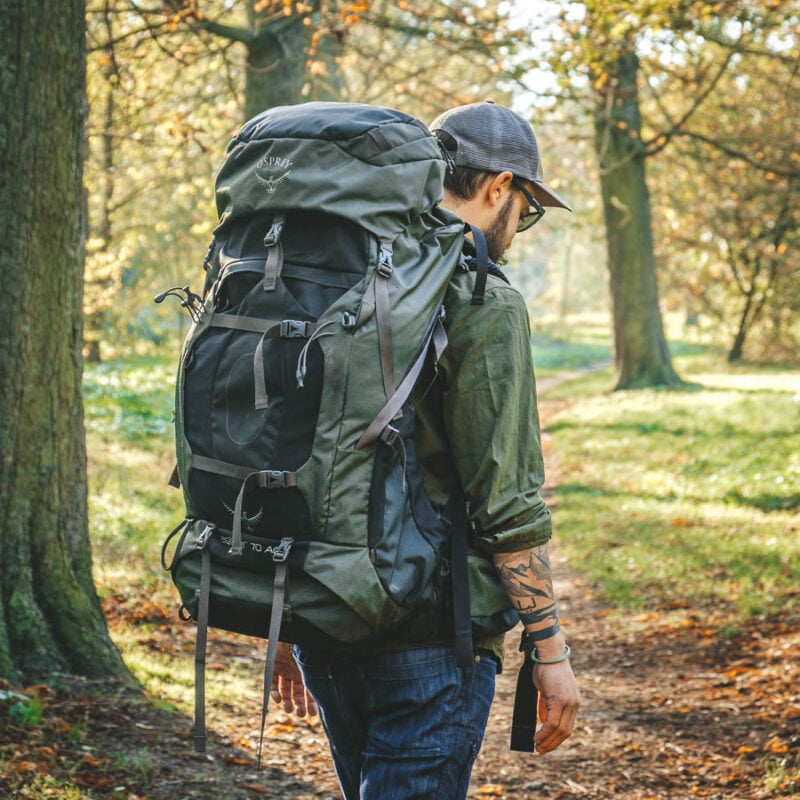 If you're planning on a trip to Finland, then you are one lucky person. You're going to have the most incredible trip, that's for sure. But you know what can really put a dampener on a great vacation? Not having the correct gear, or forgetting an essential item.
The good news is, you don't need anything too specialist for hiking in Finland. Most of the time you'll just need a sturdy pair of hiking boots or shoes. The shoes will need to fit you well and have good grip, and we'd recommend waterproof, too. This is the land of a thousand lakes, after all.
When it comes to what clothes to wear, you're going to have to think about where in the county you're planning on hiking and what time of year you'll be there. Multiple layers and weather-proof clothing will be needed for Lapland, for example. In the summertime, warm weather means protecting yourself from the sun; make sure to bring along a sunhat, sunscreen, and cover-up against the sun's harmful rays.
Whatever time of year you're going to Finland, make sure you stay hydrated when hiking. There are often rest stops along hiking trails, which make for the perfect place to fill up your water. Consider opting for a refillable filter water bottle, so that you can always access clean drinking water and help look after the planet, too.
Some of those awesome rest stops along hikes in Finland even come with campfires, so don't forget to pack yourself some snacks and food for the trail to keep you fuelled for the journey.
Trekking Poles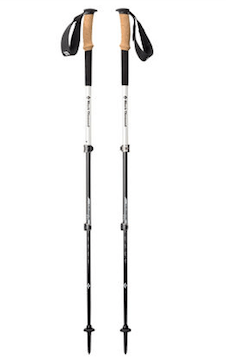 Trekking Poles
Black Diamond Alpine Carbon Cork
Price > $$$
Weight > 17 oz.
Grip > Cork
Headlamp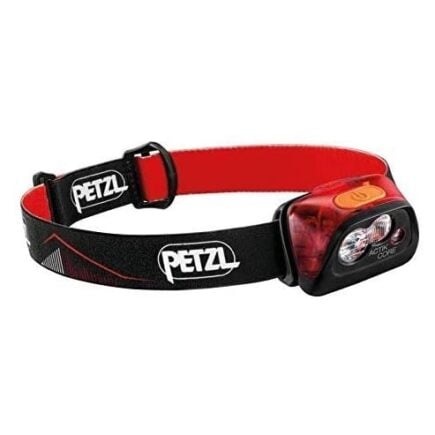 Headlamp
Petzl Actik Core Headlamp
Price > $$
Weight > 1.9 oz
Lumens > 160
Hiking Boots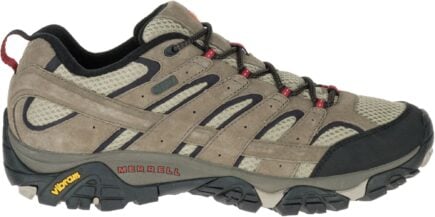 Hiking Boots
Merrell Moab 2 WP Low
Price > $$
Weight > 2 lbs 1 oz
Waterproof > Yes
Daypack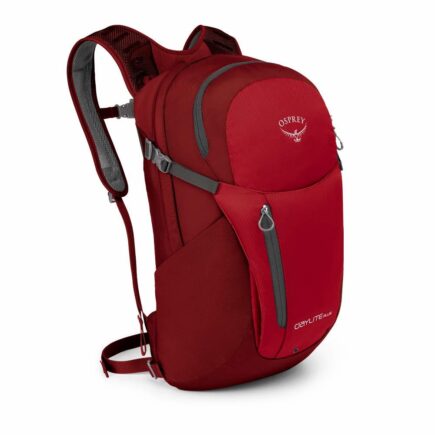 Daypack
Osprey Daylite Plus
Price > $$$
Weight > 20 oz
Capacity > 20L
Water bottle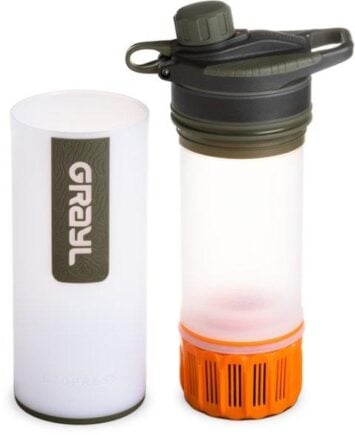 Water bottle
GRAYL Geopress
Price > $$$
Weight > 16 oz
Size > 24 oz
Backpack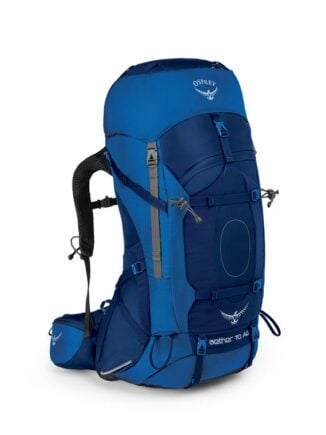 Backpack
Osprey Aether AG70
Price > $$$
Weight > 5 lbs 3 oz
Capacity > 70L
Backpacking Tent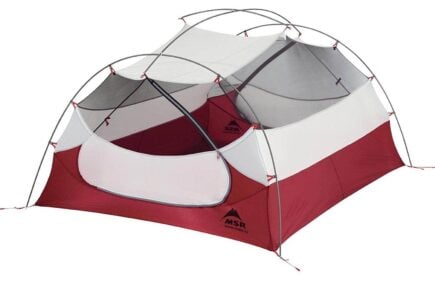 Backpacking Tent
MSR Hubba Hubba NX 2P
Price > $$$$
Weight > 3.7 lbs
Capacity > 2 person
GPS Device
GPS Device
Garmin GPSMAP 64sx Handheld GPS
Price > $$
Weight > 8.1 oz
Battery Life > 16 hours
Don't Forget Your Finland Travel Insurance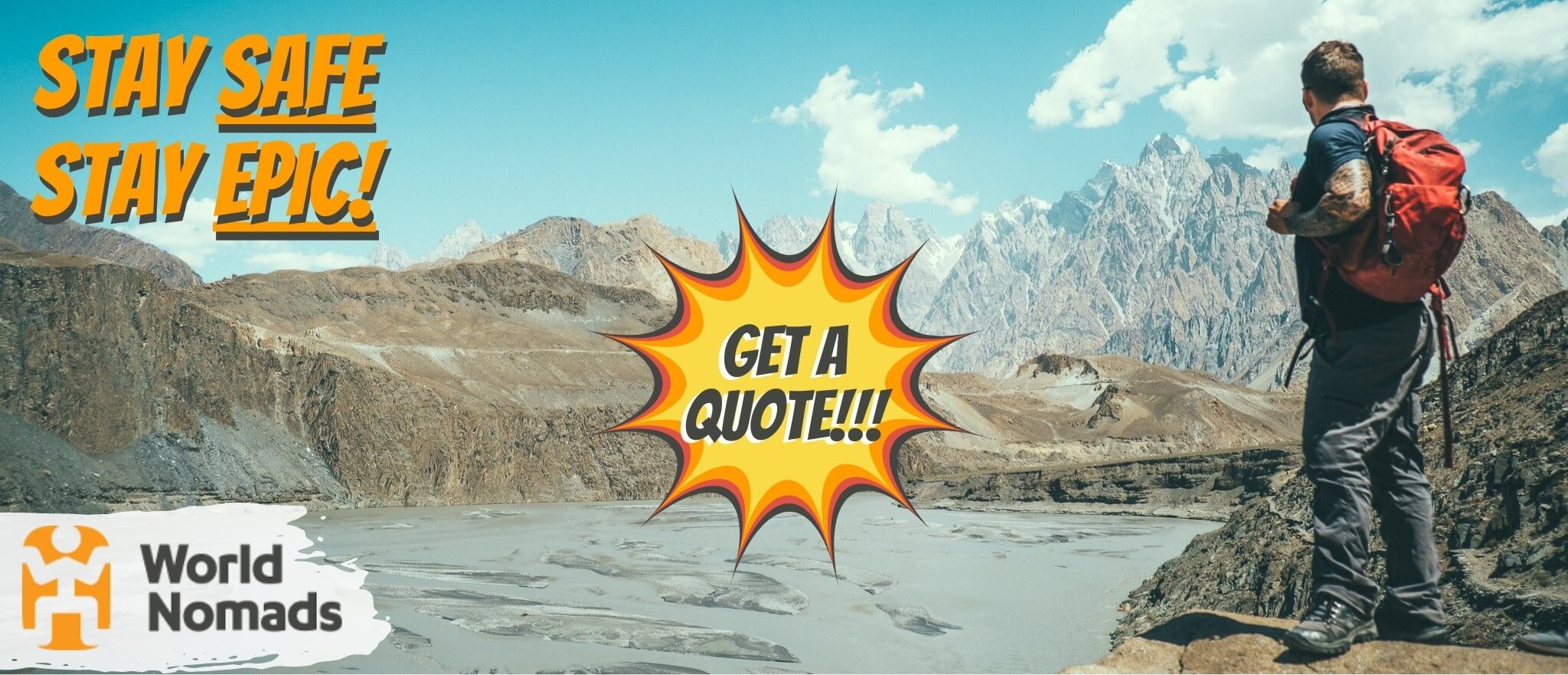 World Nomads' mission is to support and encourage travellers to explore their boundaries. They offer simple & flexible travel insurance, and safety advice to help you travel confidently.
They've been doing it since 2002 – protecting, connecting, and inspiring independent travellers just like you.
Get a quote below or read our in-depth review!
World Nomads provides travel insurance for travelers in over 100 countries. As an affiliate, we receive a fee when you get a quote from World Nomads using this link. We do not represent World Nomads. This is information only and not a recommendation to buy travel insurance.
---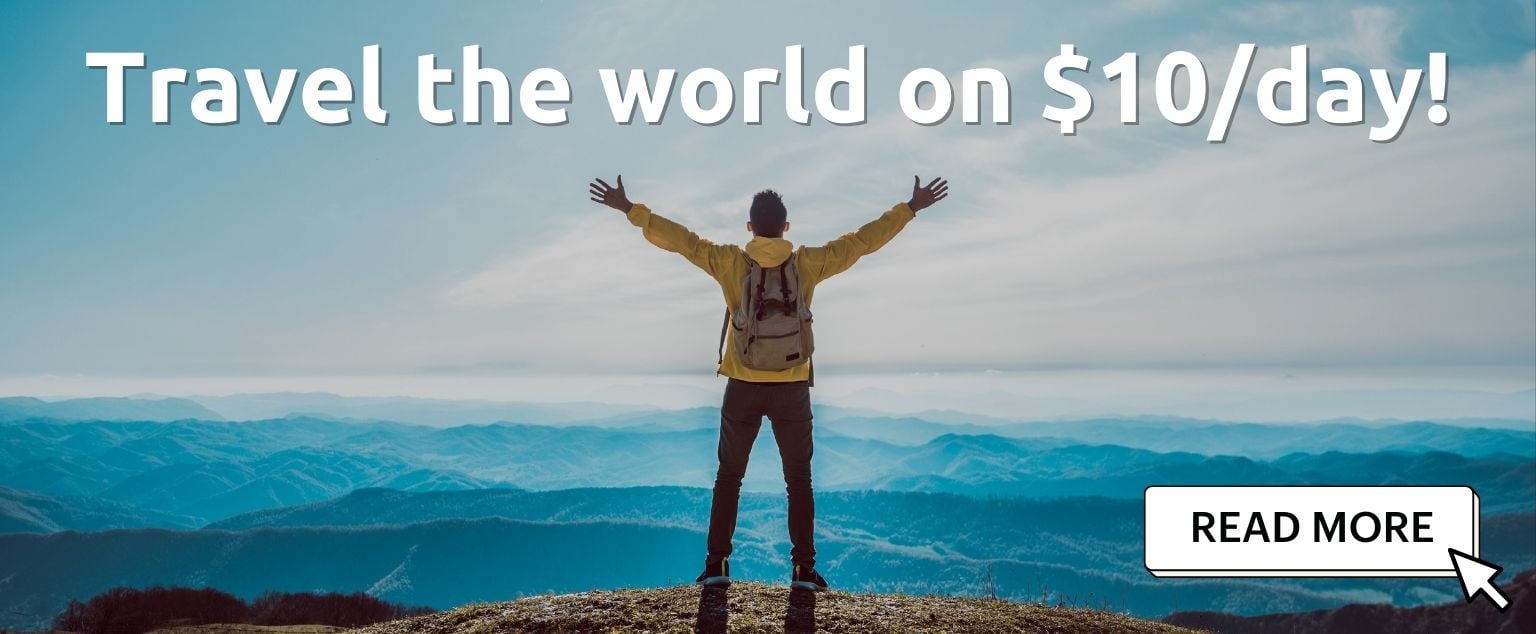 And for transparency's sake, please know that some of the links in our content are affiliate links. That means that if you book your accommodation, buy your gear, or sort your insurance through our link, we earn a small commission (at no extra cost to you). That said, we only link to the gear we trust and never recommend services we don't believe are up to scratch. Again, thank you!