Keen to discover one of the most beautiful countries in Europe? This backpacking Sweden travel guide will show you the way!
The only catch? Backpacking in Sweden can be an EXPENSIVE endeavor if you are not prepared for the high prices. Never fear! It is entirely possible to go backpacking in Sweden on a reasonable budget…
This is the only Sweden travel guide for budget backpackers you will ever need…
Get tips and honest advice on where to go backpacking in Sweden, backpacker accommodation, suggested Sweden itineraries, top things to do in Sweden, how to travel the country, daily travel costs, best hikes, Sweden budget travel hacks, and much more!
A truly fantastic adventure awaits you in the fabled land of the Vikings… Let's dive right in…
Why Go Backpacking in Sweden?
Backpacking in Sweden is a chance to experience one of Europe's safest destinations whilst venturing off the normal Europe backpacking trail.
With endless tiny villages and a lifetime worth of outdoor pursuits, Sweden is the perfect travel destination for both newbie backpackers and veterans who want to get off the beaten path.
Sweden is a truly amazing country packed full of stunning natural landscapes, remote wilderness, friendly locals, iconic coastal villages, trendy big cities, and a fascinating history.
Sweden is a very diverse country with plenty on offer for backpackers. While backpacking Sweden, you will have ample opportunity to experience cosmopolitan life in Sweden's famous urban centers, like Stockholm, Malmö, Uppsala, and Gothenburg.
Each of these important Swedish cities has distinct cultural identities, interesting history, great food, and plenty of free things to do.
And then there is wild Sweden…
Sweden is home to one of the largest untouched wilderness areas in all of western Europe. Fun fact: there are 29 national parks in Sweden! If you love trekking and being out in natural environments, then you are going to love Sweden!
Swedish Lapland in the far north of the country is a whole other world onto itself. Whether you visit in the winter or the summer, there is an endless array of outdoor activities to try.
If that wasn't enough to boggle your mind, then you have the 2,000-mile coastline to think about.
On the Swedish coast, the pace of life is contrasting and distinct from the rest of the country.
Point being, Sweden is indeed massive and uniquely different depending on where you visit in Sweden. Finding something fun and interesting to do is never difficult. By the end of this Sweden travel guide, you will have come to terms with the top places to visit in Sweden as well as the lesser explored hidden gems of the country.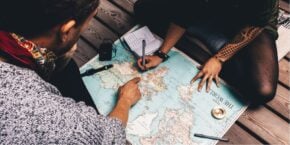 Heading Off-Grid? • Download This Guide as a PDF!
Sign up to The Broke Backpacker's EXCLUSIVE VIP AREA below and download our top backpacking guides as PDFs – go offline with peace of mind!
Best Travel Itineraries For Backpacking Sweden
These backpacking routes can easily be combined or customized according to your own time frame and plans!
#1 Sweden Itinerary 7 Days: Exploring the Cities and Culture
Stockholm -> Uppsala > Örebro ->Gothenburg -> Skåne to Malmö -> Stockholm.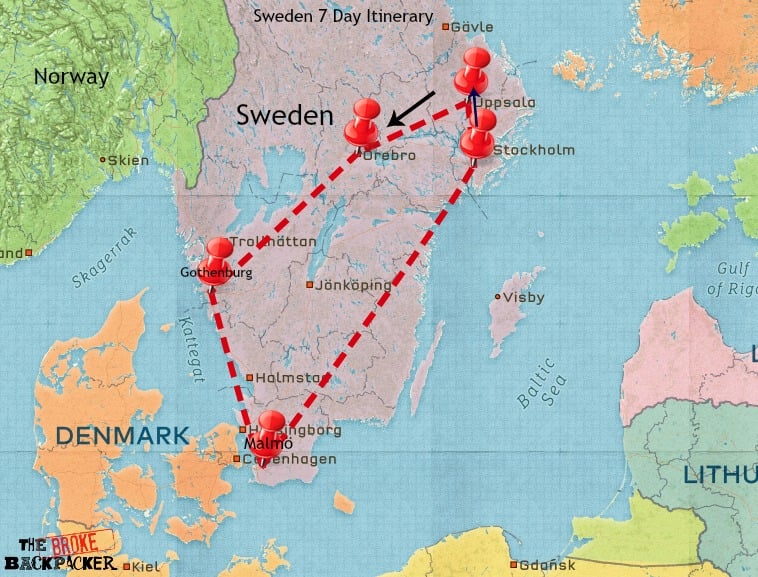 This itinerary is meant to be done as a road trip in a cheap rental car. It could be done also with a combination of buses and hitchhiking, though you would be cutting it close to get through the whole itinerary in 7 days.
This itinerary has you starting off in Stockholm (where you will almost certainly fly in). You can easily spend two days getting to know Stockholm before heading to Uppsala.
Uppsala is a former Viking religious hub turned university town. After taking in the sights in Uppsala, head to Örebro—and the nearby Stadsträdgården National Park (which is spectacular). Time and weather permitting, a night in a tent within the park is well worth it.
Moving on from Stadsträdgården and Örebro, your next stop is the ultra-hip city of Gothenburg. The road between Öbrero and Gothenburg is simply stunning and there are some great hostels in Gothenburg to check out too.
Your final stop will be the southern tip of Sweden through Skåne. This is your chance to get to know a slice of the Swedish coast. Be careful, you might not want to leave.
#2 Backpacking Sweden 10 Day Itinerary: Coast, Hikes, Cities
Stockholm -> Kalmar / Öland -> Skane to Malmö -> Gothenburg -> Örebro -> Uppsala -> Stockholm.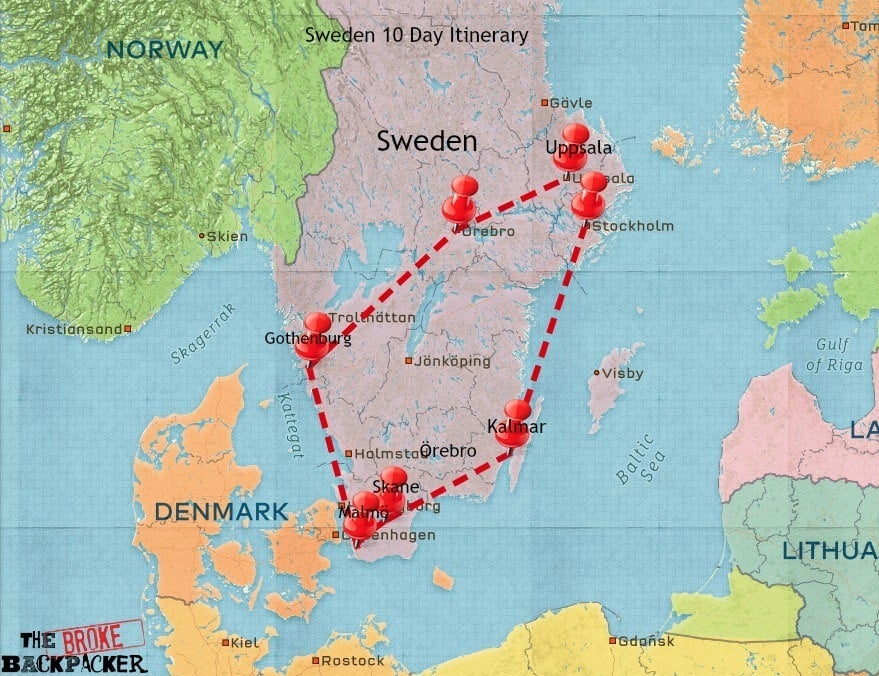 Ideally, make this trip clock-wise from Stockholm to leave the option to explore more of the coastal south if you so choose.
Discover thriving urban life in Stockholm. Get to know the fairy-tale landscapes, churches, and castles of Kalmar. Pass through the green forests and towns on the drive from Skane to Malmo.
Get a feel for the real Sweden in Gothenburg. Spend a day exploring Stadsträdgården National Park near Örebro. Get to grips with Uppsala, Sweden's former capital.
Around Skane, you do have the option to pop over to Copenhagen (if you have an abundance of time) for a day or two as well. For a quick Swedish road trip of the southern coast, it doesn't get any more idyllic than this. More about each of these places later in the guide.
#3 Sweden Itinerary 14 Days: National Parks and the North
This literary offers up numerous points where you might find yourself doing some trekking or camping, and thus get side-tracked (in the best way possible).
Making this big of a tour of Sweden in just 14 days definitely requires some serious motivation. The distances in between destinations tend to be massive.
It might be the case that you opt to fly north, but honestly, you'd be missing a lot along the way. Of course, flying can be quite expensive within Sweden also.
After departing Stockholm you can head south to the coast stopping in Lund and Malmö. From the southern coast driving towards the west to Gothenburg, you will start your journey north through the center of the country.
Some of my favorite Swedish National parks found on this route are Stenshuvud, Djurö, and Hamra.
Once you arrive in Dalarna, you will think you woke up in a fairy tale. In the summer there are stunning fields of wildflowers set amongst the old wooden cottages.
Once you get far north, the adventure possibilities are around every corner (if you think like me). There are plenty of great trekking and camping opportunities. More on trekking in Sweden later in the guide. After hitting up Östersund, you can experience the indigenous culture vibe in Jokkmokk, before heading to Luleå and back south.
#4 Sweden Itinerary 2-3 Months: (Almost) The Whole Damn Thing
Kiruna ->Abisko -> Kebnekaise -> Jukkasjärvi -> Jokkmokk ->Gällivare -> Piteå -> Luleå -> ?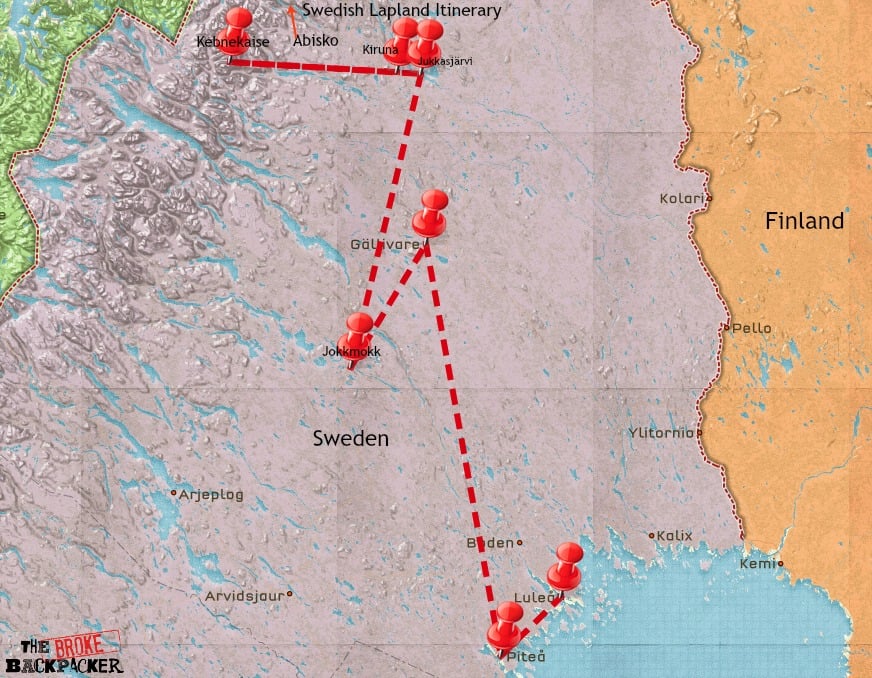 Getting up north into Swedish Lapland and the wilderness areas is less intimidating when time is not a restriction. If you are backpacking Sweden during the summer, you should seriously consider taking on the Kungsleden Trek (the King's Trail).
For many travelers backpacking Sweden, seeing the Northern Lights is a real highlight of their trip. Abisko is the place to make that happen. There isn't much happening in Abisko per se, though, between the Northern Lights and access to the Kungsleden Trek nearby, there is plenty to keep you busy.
Kiruna offers up a small slice of civilization in an otherwise desolate and isolated region of the country.
The small town of Jokkmokk makes for a great opportunity to learn about the local Sami culture. In Gällivare, it's all about the outdoor sports. Snowshoeing, hiking, skiing, and dog-sledding (in season) are all on offer.
If you are in the area near Kiruna, make the trip to Kebnekaise, Sweden's highest mountain. For a truly off the beaten path coastal town in the far north, definitely hit up Piteå.
Ever heard of the famous Ice Hotel? One of them is in Jukkasjärvi. Along with the Ice Hotel, the sleepy village of Jukkasjärvi has enough attractions in or around the village to keep you busy for a couple of days. It's a cool place to just hang out as well.
Luleå is the vibrant cultural city of the North and merits at least a couple of days. Visiting Luleå snaps you back into reality after days (or weeks) of being in isolated areas.
Places to Visit in Sweden
Backpacking in Sweden might just be the most interesting country in all of Scandinavia. The cities are beautiful, public transportation is relatively inexpensive, the food is tasty, and you can hike and camp across the whole damn country!
Many travelers will be surprised to find that English is widely spoken in Sweden. That is lucky for us English speakers because Swedish is a complicated language to learn.
Sweden can be expensive, and if staying and eating in high-end places are your thing, be prepared to pay a high price for the pleasure. That said, with some effort backpacking Sweden need not be overly expensive.
Certainly bringing along a good tent is a big step for backpacking Sweden on a budget. There are many places to pitch your tent and besides saving money, camping will get you out into the heart of what makes backpacking in Sweden so awesome.
Let's now take a look at where to go backpacking in Sweden…
Backpacking Stockholm
Stockholm is one of my favorite European cities for a multitude of reasons. If you love art, history, and dreamy cobblestone streets, you are going to love backpacking Stockholm.
Sweden's seaside capital is the base of operations for all backpackers entering the country. Here you will start to get to grips with what backpacking Sweden has on offer.
As I mentioned before there are heaps of museums to explore in Stockholm. There is the Abba Museum for pop music fans and the Vasa Museum for maritime history lovers.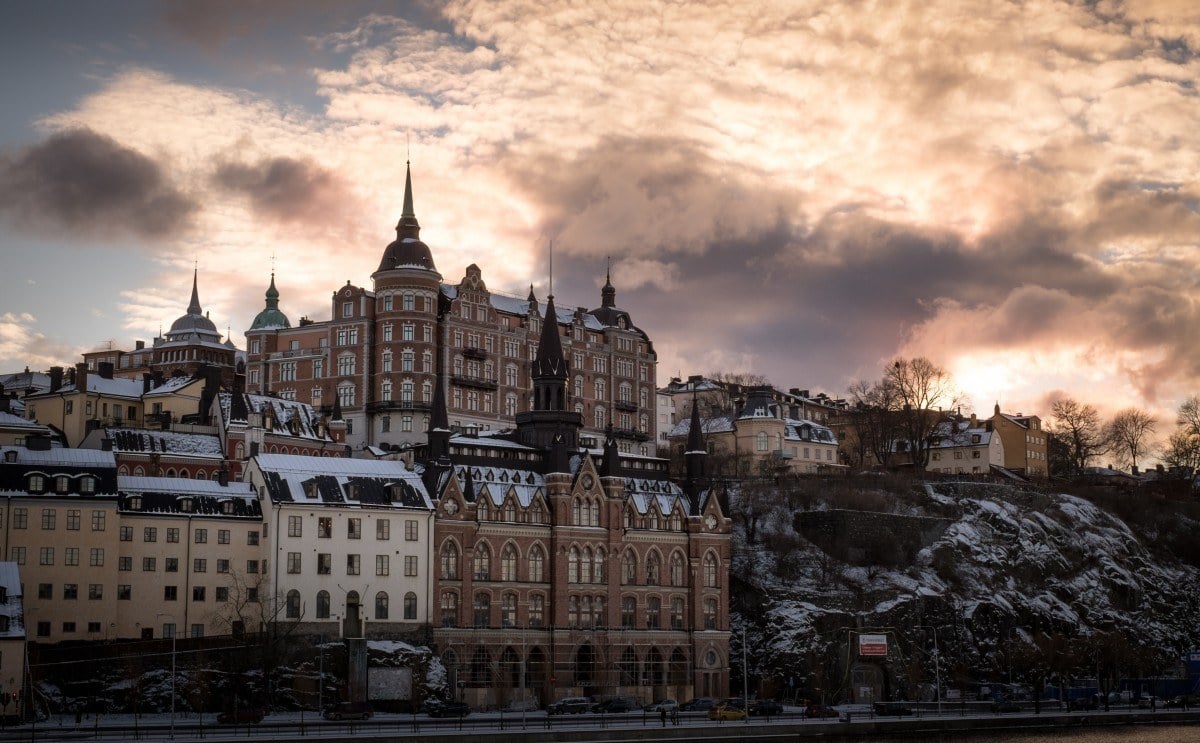 Enjoy a long walk through the Gamla Stan (old town) neighborhood. The wonderfully preserved cobblestone streets are an urban explorer's delight. The Gamla Stan is made even more enjoyable by the fact that there are no cars!
Be sure to check out the 13th century Royal Palace. The architects were not fucking around; the palace is magnificent and its age is even more impressive.
Skansen was one of the world's first open-air museums. A visit here will give you a taste of what Swedish life like in centuries past. The Museum of Contemporary Photography is a really cool place for anyone with even the slightest fascination/appreciation for photography.
For a brilliant introduction to backpacking Sweden, I couldn't think of a better place to land than Stockholm.
Further Reading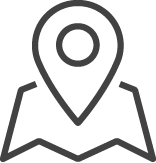 Don't miss these Places To Visit in Stockholm.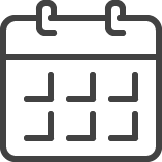 Passing through? How about our Stockholm itinerary.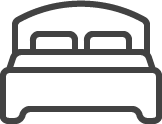 Find some privacy in these Stockholm Airbnbs.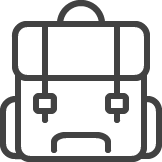 Wanna save cash? Check into a Stockholm Hostel.
Backpacking Kalmar
Kalmar is gaining popularity with backpackers, but I would still tentatively put it in the Sweden "off the beaten path" category.
Blessed with excellent beaches (two nude beaches), a badass castle, and outlying fairy-tale pastoral landscapes, it is no surprise that more and more travelers are discovering the magic of Kalmar.
There are several excellent places to eat and drink including Lilla Puben. They have a mind-blowing 120 whiskeys on offer!
Backpacking Lund
Lund is old. Like really old. It was first established in 990 and has been thriving at various capacities ever since. Lund is probably most famous now for being a vibrant university town.
An obvious starting point when first setting out to explore Lund is the Lund Cathedral. The Cathedral was built in 1100 and there has been a religious service held here everyday for the last 900 years. There are also some fine panels carved into the entrance which are well worth checking out.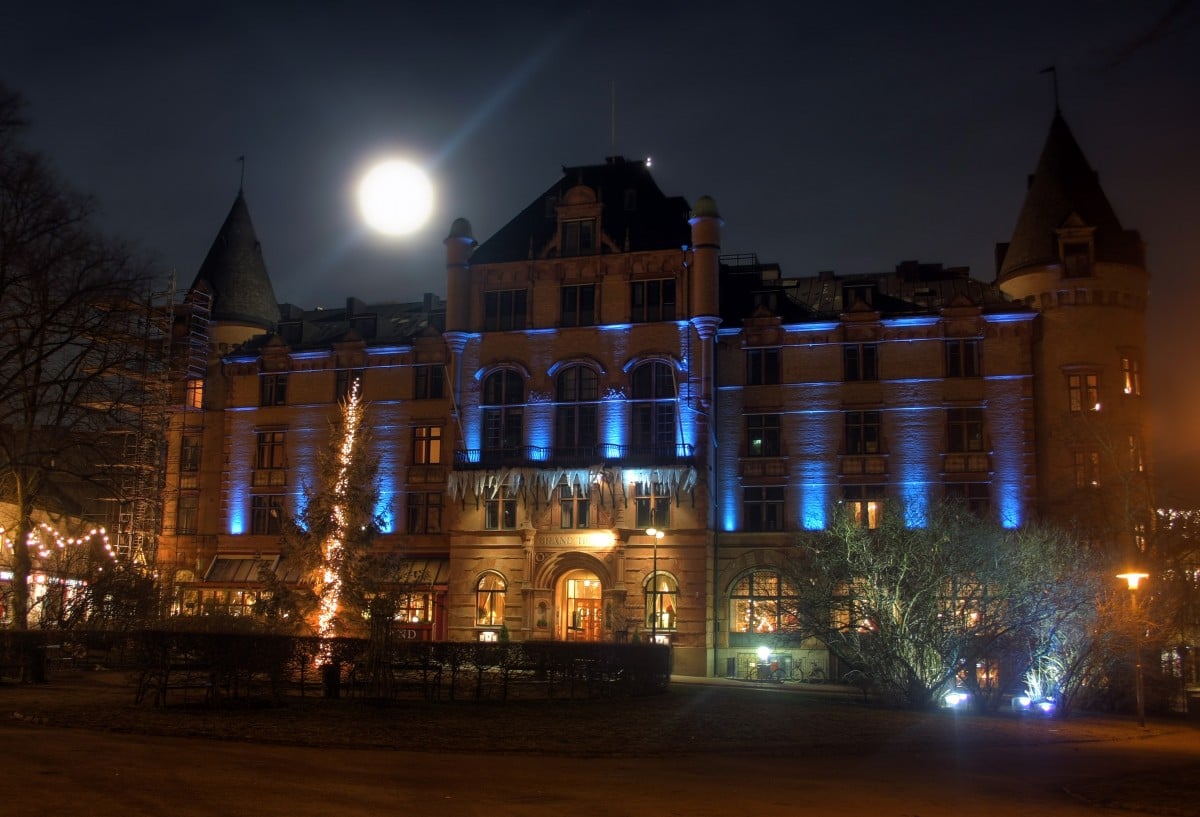 Feeling hungover from the big night out with the university kids? Take a peaceful walk through the Lund Botanical Gardens and try to shake off the cobwebs.
Lund is full of other great places to go on semi-urban hikes as well. There are over 28 reserves along with a dozen parks in Lund. The Rinnebäck Ravine is a popular, yet secluded urban escape good at any time of the year.
It's easy to get from Lund to Malmö or to see the southern coast of Sweden at Ystad or Trelleborg.
Backpacking Skane and Malmö
Located in the far south-west of Sweden, Skane and Malmö are distinctly culturally different from the rest of Sweden. Skane was in fact not a part of Sweden until the 17th century (it was part of Denmark).
Skane is the gateway to many beautiful islands that dot the surrounding coastline. Grab a beer and lunch in Skane's old town before setting of to explore the rest of the town.
Ales Stenar has been deemed "the Stonehenge of Sweden." Luckily the busloads of tourists are yet to arrive. A fun afternoon activity involves heading out to a farm around Skane and picking strawberries.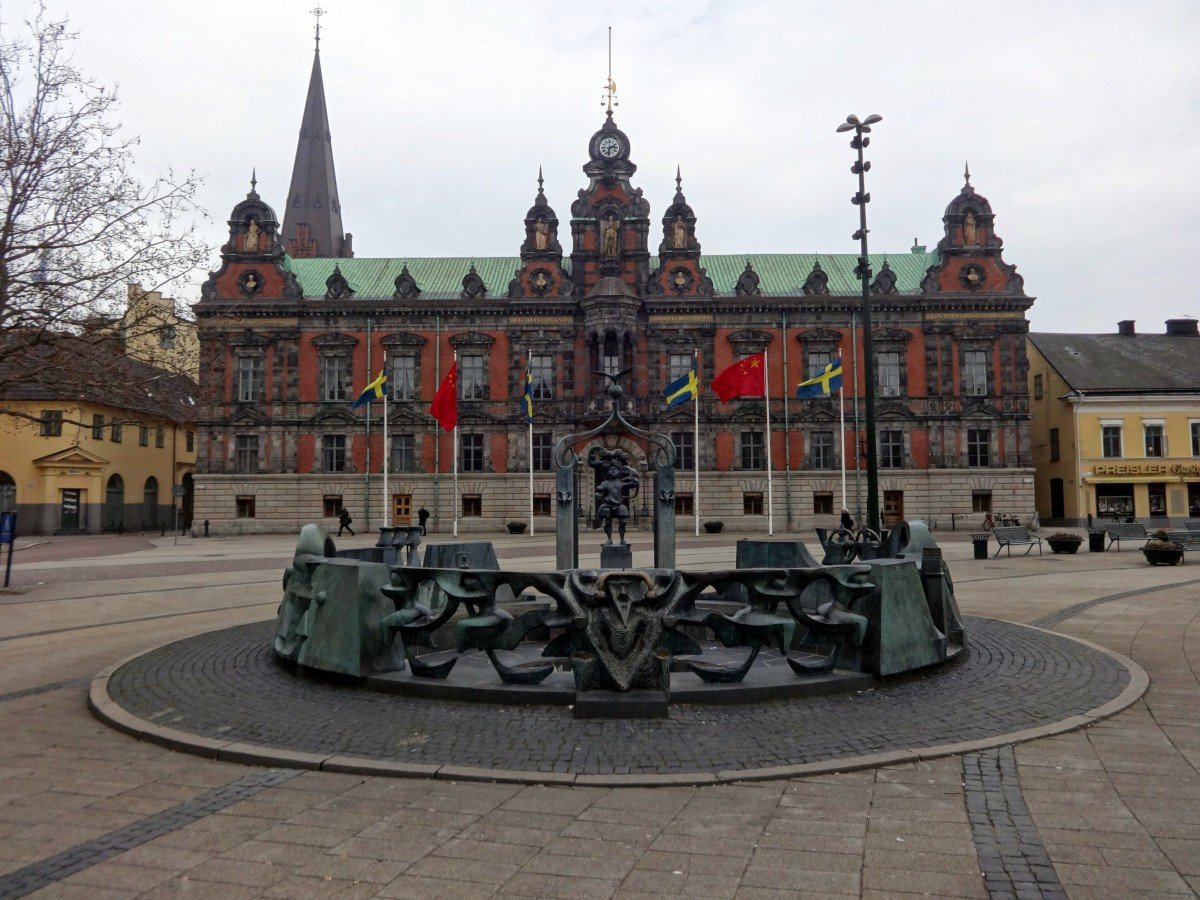 There are also plenty of wild blueberries to be found in the forests. That's right. Your backpacking Sweden adventure has brought you to the fine crossroad of stuffing your face with an endless amount of berries.
Be sure to hit up the Malmö Castle. For a more modern but equally impressive architectural marvel, check out the Twisting Torso building. Very impressive indeed. That's the thing about backpacking in Sweden: architectural quirks are everywhere.
Depending on the region you visit, you can experience great differences between the building designs. This is true of both modern and old architectural styles.
Backpacking Gothenburg
If you liked Stockholm, you are going to find just as much pleasure in getting to know Gothenburg. As Sweden's 2nd largest city, there is plenty for backpackers to do here, and if you have spent a few days camping on the coast, the comforts of city life will be refreshing.
The Haga district is Gothenburg's hipster capital. Browse through the vintage shops en route to a cafe serving up warm cinnamon rolls the size of dinner plates. If you pass your time backpacking Sweden without trying a Hagabullen cinnamon roll, I will be very disappointed in you indeed.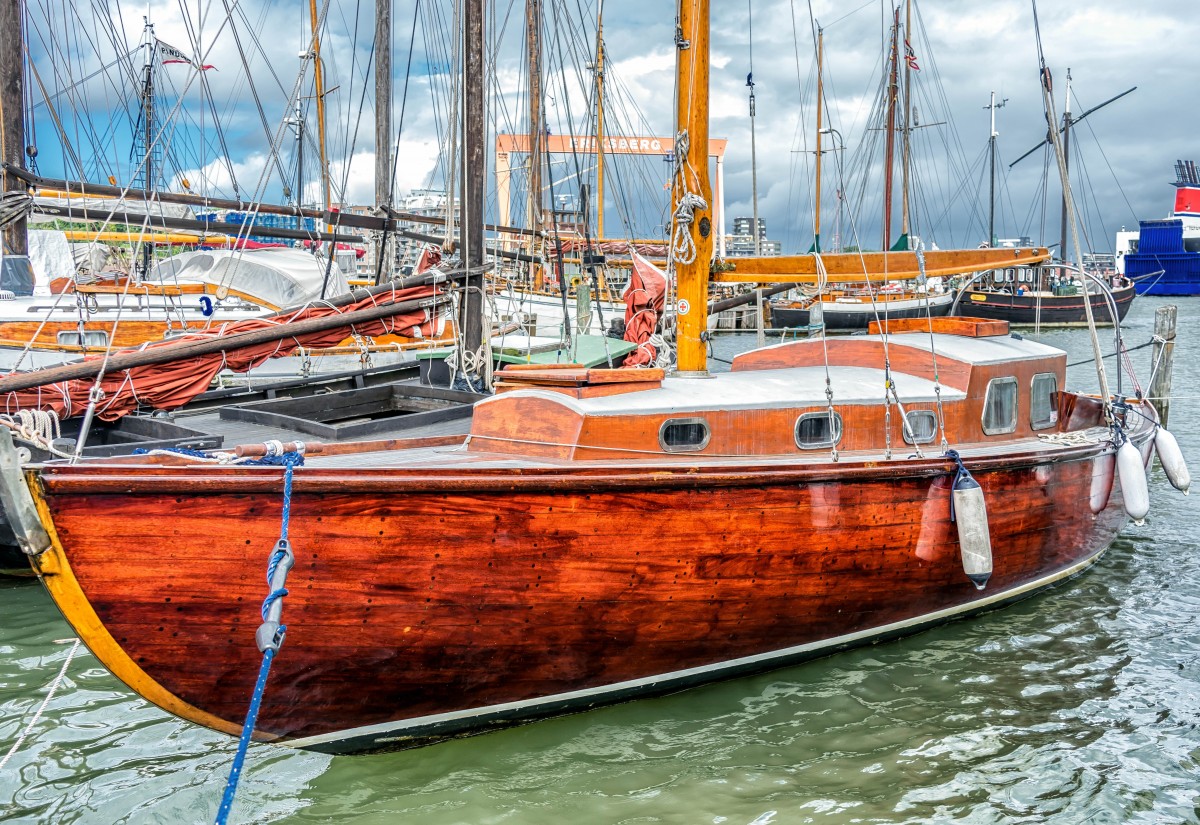 If seafood is your thing definitely head to the Feskekörka fish market. Here you have your pick of several spots to eat serving only the freshest fish around (obviously).
Time permitting, I highly recommend taking a boat to explore the southern archipelago islands. There are 20 some odd islands and you can explore some of them by bicycle.
Note: In 2008, Gothenburg became the official city name after it was changed from Göteborg, the Swedish name. This is still a contentious issue around town.
Backpacking Örebro
Whilst Tiveden National Park is not in Örebro (it's 84 km southwest) you should absolutely make time to stop here en route. The glacier-carved park is loaded with awesome hikes and camping possibilities. You must spend a night or two camping if you have time.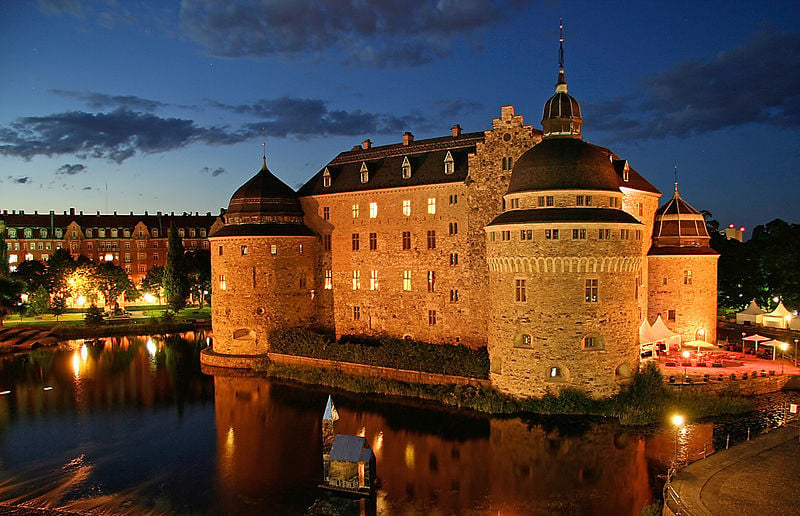 In Örebro, the magnificent 13th-century Örebro Castle (Slott) makes for an interesting visit.
Before you head to the Hälls Konditori for some of their legendary Fika (cake) and coffee, consider taking a picnic to the Stadsparken. Stadsparken is a picturesque green space adjacent to the Black River. A summer-time picnic in the park is a chance to slow down and digest some of the awesome scenes you have experienced during your backpacking Sweden journey.
An afternoon meandering through the Länsmuseum is well worth it too. The museum features lots of cool protest art/posters from the 1960's.
Travel CHEAP and Make a Difference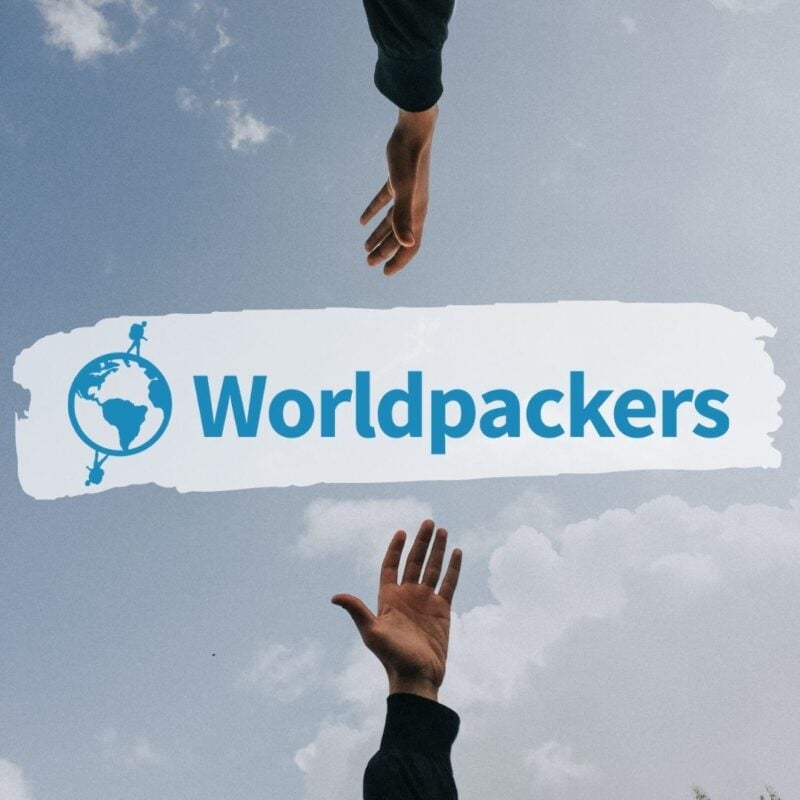 Worldpackers connects travellers with hostels, schools, NGO's and many more. Get free accommodation in exchange for volunteering a few hours a day. You won't just save serious $$$, you'll experience a different culture, cool projects, meet new people and integrate into the community in a different way.
Broke Backpacker readers get a $10 discount when you sign up. Use the discount code BROKEBACKPACKER. Plus, get 3 free months on your membership during their summer promo!
Travel well with Worldpackers
Backpacking Uppsala
As you begin to swing back towards Stockholm you will pass through Uppsala. Uppsala is a university town and an important cultural institution of Sweden. The Uppsala Castle is as impressive as any of the amazing castles you have seen thus far.
Of course, you won't be able to miss the stunning Uppsala Cathedral, which dominates the city's skyline. The cathedral was built in 1270 (!) with many bits and pieces added on over the years. Especially epic are the two massive pipe organs. Oh, and the Uppsala Cathedral is the biggest church in the Scandinavia region FYI.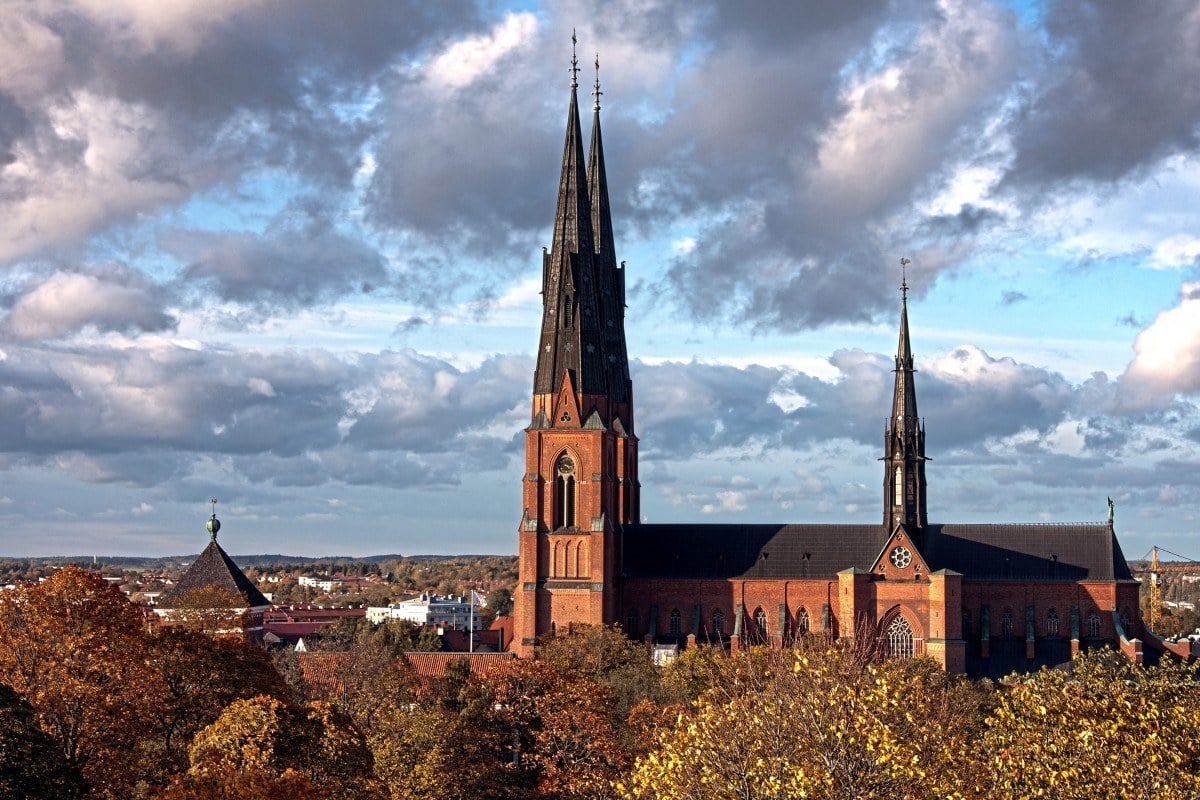 Svartbäcksgatan Street is a pedestrian oasis of the city dotted with cool cafes, shops, and places to eat. One could easily spend a few hours (and a few coffees later) wandering around the attractive streets.
Get in touch with Viking history at the Gamla Uppsala burial grounds. This site has been described as one of the most important archaeological sites in the whole country.
Backpacking Kiruna
Kiruna is the biggest city in the northern areas of Sweden. All the services of a small city are situated here. Kiruna is a great place to stock up on supplies for a hiking trip (or a nice spot to rest up afterwards).
Many of the attractions around Kiruna are indeed best experienced in the winter.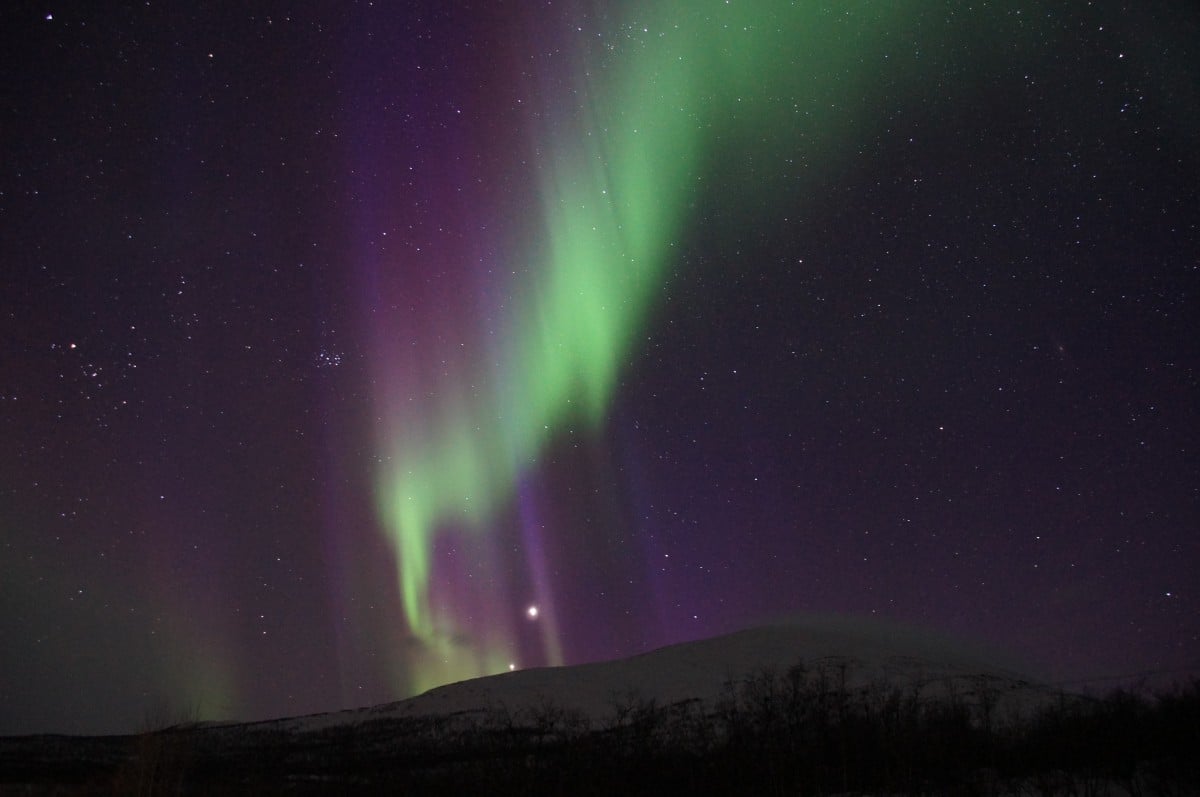 Dog sledding and snowmobiling are big winter activities in Kiruna. If yo decide to go for a dog sled ride, ask to see the dogs and make sure that they are treated well. In most cases they are treated well, and you can tell once you are out on the sled that the dogs love working and running in the snow.
Ten kilometers outside of town is the famous Ice Hotel. Come and get the coldest and most expensive drink of your life (the hotel is pretty amazing though).
Kiruna grew in population during its boom years as a mining town. In fact, they claim to have the world's biggest iron ore mine, LKAB. On certain days of the week you can descend underground and have a guided tour of the mine.
Backpacking Luleå
The northern coast of Sweden is dotted with cool towns, and Luleå is definitely one of the most fun and scenic.
Luleå is home to the nearby Unesco World Heritage–listed Gammelstad, Sweden's largest church "town". The Nederluleå Church was built in 1492 using highly skilled stone craftsman.
If you get the chance to explore the Luleå Archipelago it's an awesome experience. Many of the islands are uninhabited and offer up excellent camping and hiking opportunities. The larger islands, decorated with classic red-and-white Swedish summer cottages, are accessible by boat from Luleå.
Pop into Roasters Cafe for the best coffee in town. If the weather turns foul, you can easily spend a few hours getting warmed up in Roasters or at the Bishop's Arms Pub.
Backpacking Jokkmokk
To get to grips with what Sami culture is all about, head to Jokkmokk. It's known for the centuries-old Jokkmokk Winter Market, an annual event that draws thousands for handicrafts made by the indigenous Sami people.
There are a handful of interesting museums in town, the best of which is Ájtte Sami Museum.
It is possible to pay for an organized "Sami cultural tour" in Jokkmokk. I did not pay for an organized tour and I don't recommend that you do either. You can glean the essence of Jokkmokk just by walking the streets, and talking with locals in the handicraft shops or at the market.
Like most of northern Sweden, Jokkmokk is surrounded by prime wilderness areas ripe for camping and trekking. If you get bored in town, an outdoor adventure awaits in every direction. Kvikkjokk is a fun day trip from Jokkmokk.
Backpacking Abisko
If it is Northern Lights you seek, Abisko is the place to come make that dream a reality. Abisko is a small tiny backwater town in the far north of Rinnebäck ravine . The areas in and around Abisko are remote, wild, and excellent for people who enjoy being in such environments.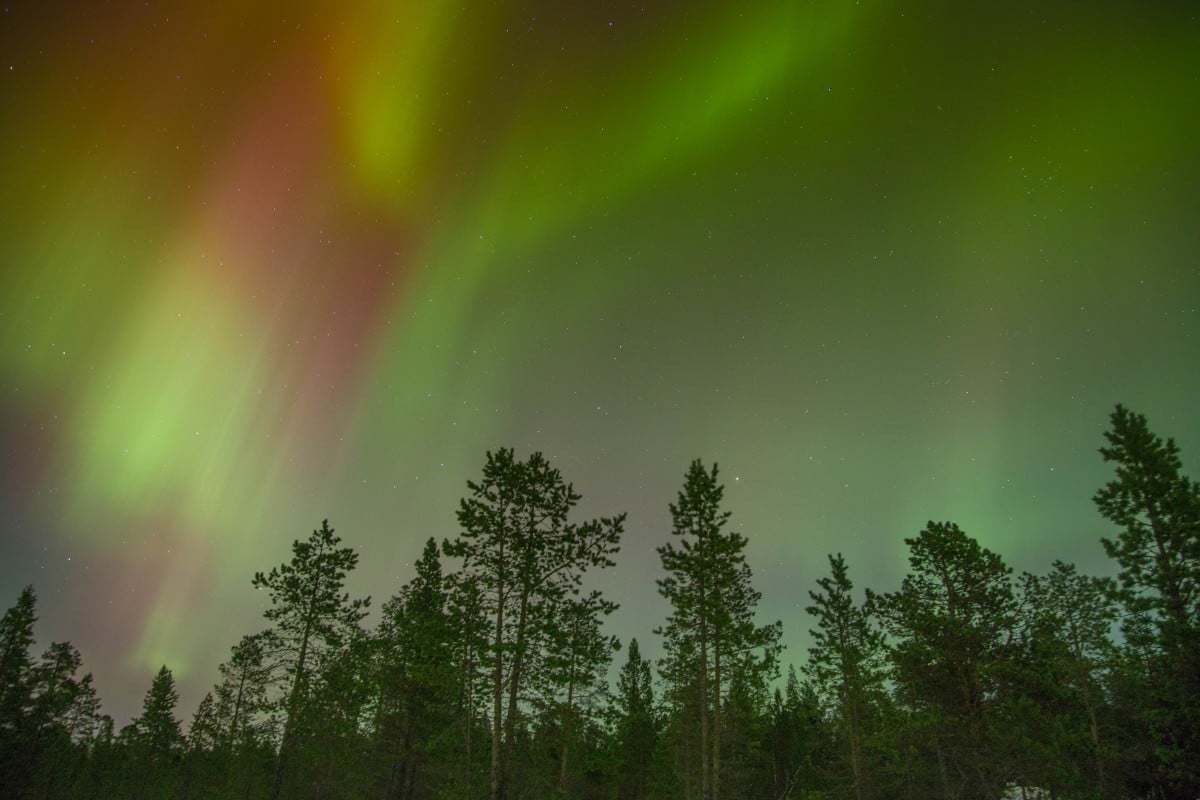 Here, there is nothing to do and everything to do at the same time. Point being, apart from the excellent trekking, camping, and opportunities to watch the Northern Lights spottings, there is little else in the way of civilization.
Bring along a good camera and capture the magic of the Aurora Borealis.
The legendary Kungsleden (King's Trail) begins in Abisko National Park.
Backpacking the Kungsleden Trek
The Kungsleden (King's Trail) trek is a long-distance hiking path in the Swedish Lapland. The trek itself passes through some of the country's most impressive scenery.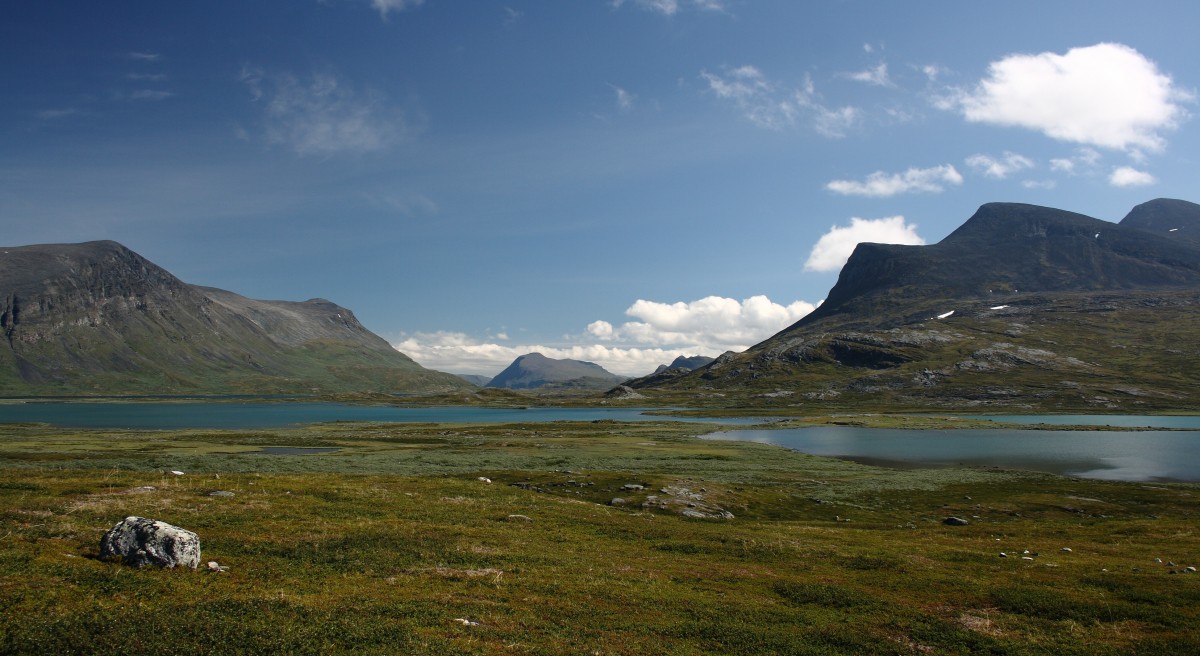 At 270 miles (440 km) long, the Kungsleden Trek is one of the most beautiful long-distance hikes in the world. This hike is what backpacking in Sweden is all about.
Every year, more and more people are tackling the Kungsleden Trek. The ideal season to begin the hike is between June or July. The Swedish summers are very pleasant and the hiking is equally so. I can't can't think of a better way to enjoy the fine summer weather other than taking on the King's Trail hike.
Accommodation and Camping Along the Kungsleden Trek
Backpackers have several accommodation options along the Kungsleden Trek.
You can choose to carry your own camping gear, and stop to sleep basically anywhere you please. The alternative to self-contained backpacking is opting to stay in the truly beautiful mountain huts (staffed mid-June – late September). In my opinion, it is good to go for a mix of both camping and huts.
Huts offer up a more social hiking experience. Plus you are guaranteed a dry place to cook and hang out in with the huts. At the same time, people come to tackle the Kungsleden trek in order to disconnect from the internet and connect with the wilderness. Point being, having people around every evening can get old after a while.
Getting Off the Beaten Track in Sweden
In a country full of remote stretches of coast and various expansive wilderness areas, you don't have to put too much effort into getting off the beaten path. It just kind of happens naturally in Sweden.
Exploring Swedish Lapland and the national parks on foot as much as possible is key to discovering the magic of wild Sweden. Camp out (if it's the summer). Go on plenty of treks. Put up a travel hammock next to a far flung lake and watch for Moose (though don't get too close). Spend time in small villages. Don't rush through places. Stop and discover.
Whilst a few towns in the North are popular with tourists (because of the Northern Lights), most of the north of Sweden is sparsely populated and large parts of it are not frequently visited by foreigners.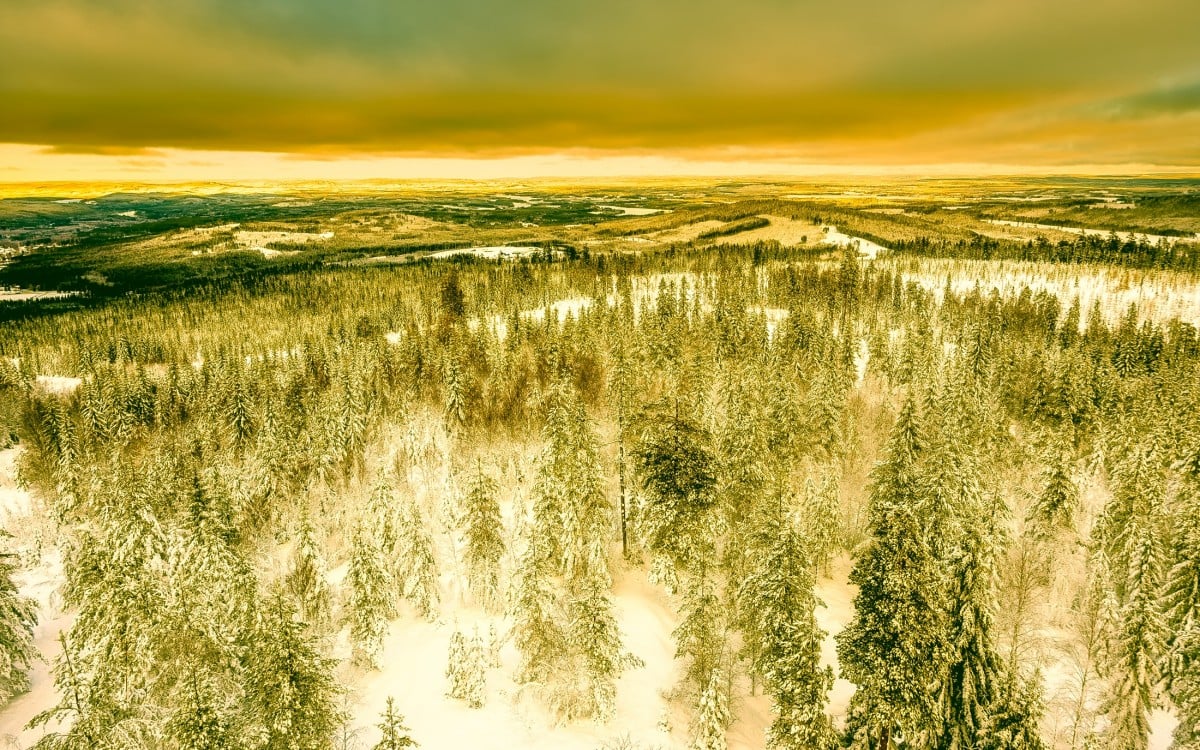 You will have more than enough opportunities to get off the beaten path in Sweden. As far as western Europe goes, backpacking in Sweden has some of the most beautiful and untouched regions on the continent. The exploring is endless. How far you travel just depends on how much motivation you have!
Is This the Best Backpack EVER???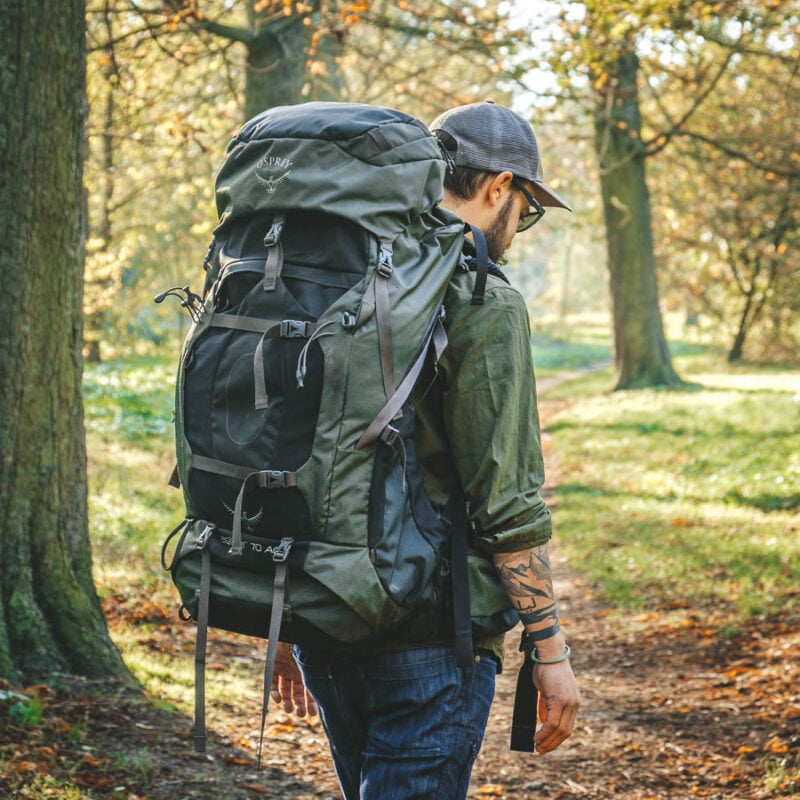 Top Things To Do in Sweden
Below I have listed the 10 best things to do in Sweden:
1. See the Northern Lights
There are few places on earth where the clear sky is filled with brilliant hues of green, blue, and purple. Seeing the Northern Lights in the north of Sweden is bound to be a true highlight of your life.
2. Go to the Beach
Believe it or not, Sweden has some amazing beaches. Ok, the water is cold, but the beaches and the surrounding landscapes are stunning.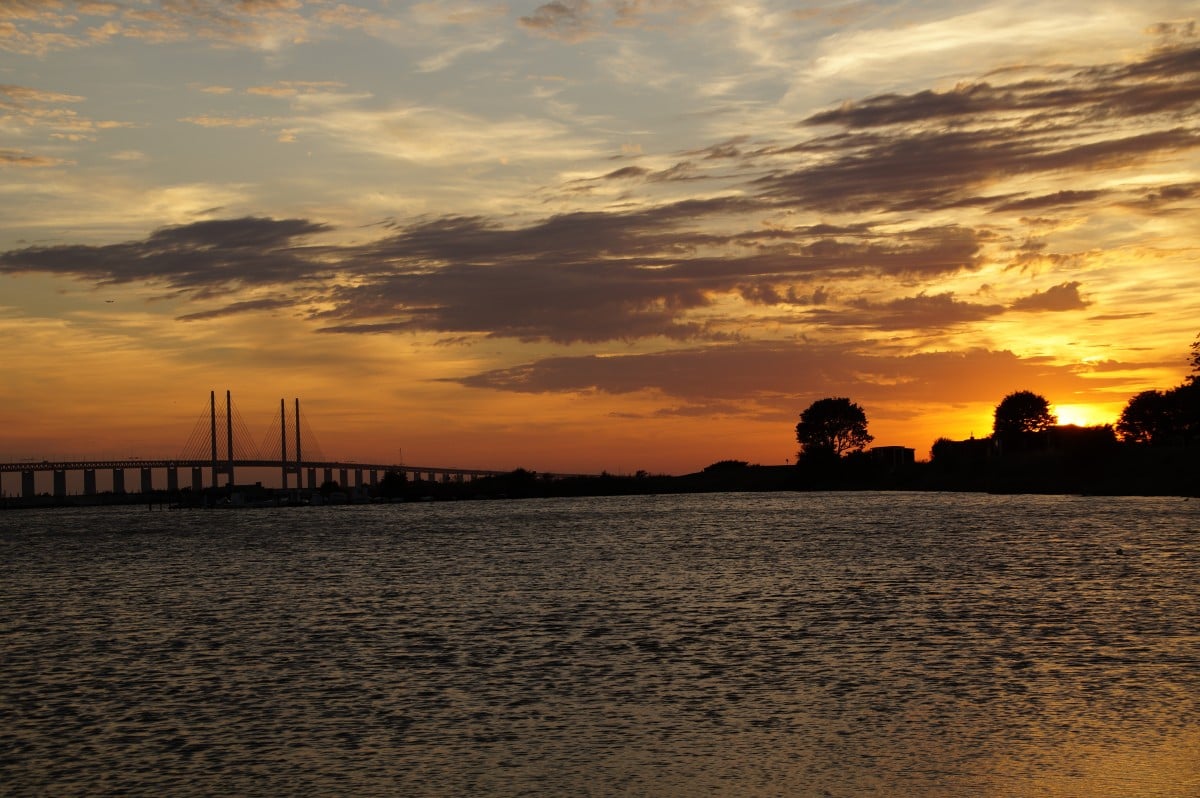 3. Pick Blueberries in the Forest
All throughout Sweden, you can find wild blueberries in the forest throughout the summer. Have fun becoming a blueberry-feasting forest dweller!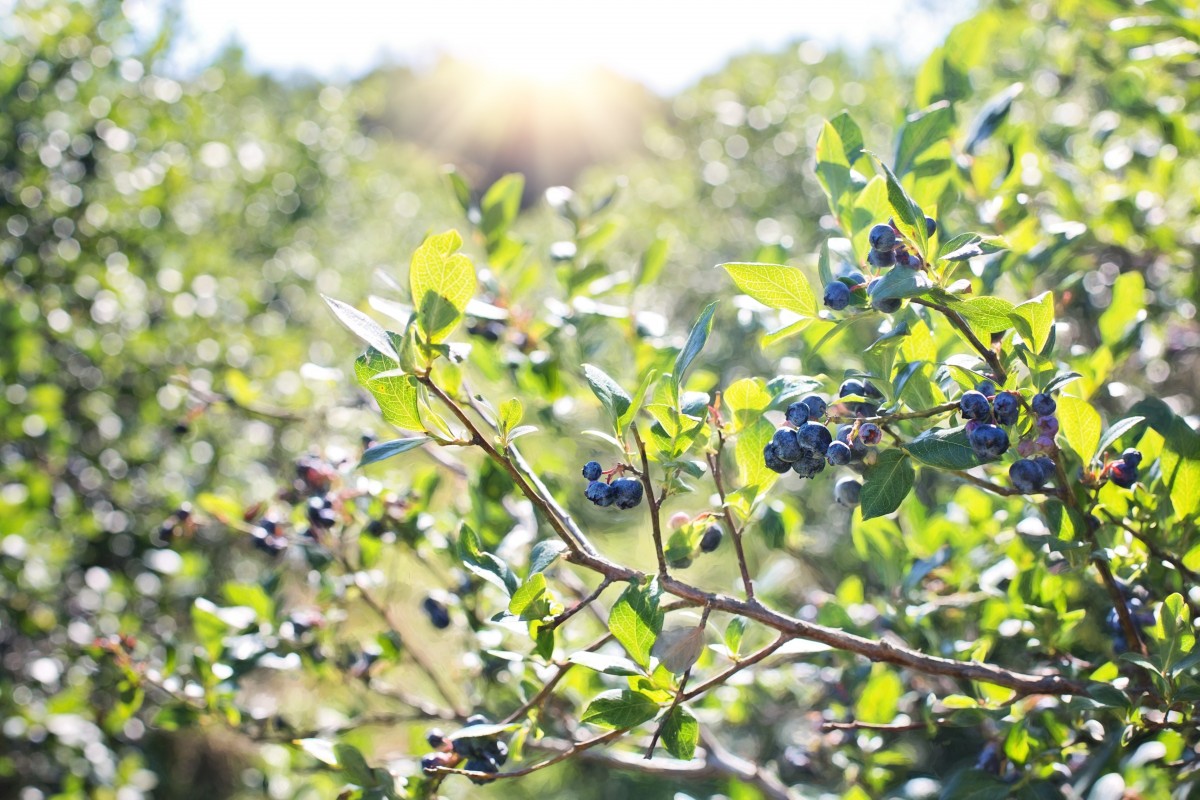 4. Try Swedish Food
Sweden has an excellent culinary tradition that tempts backpackers at every turn. Some stuff is a bit weird I admit, but it's always fun to try new things (even if they are a little gross).
5. Fall in Love with Stockholm
Sweden's capital is charming as hell. Once you get to know it, Stockholm will quickly become one of your favorite cities in Europe.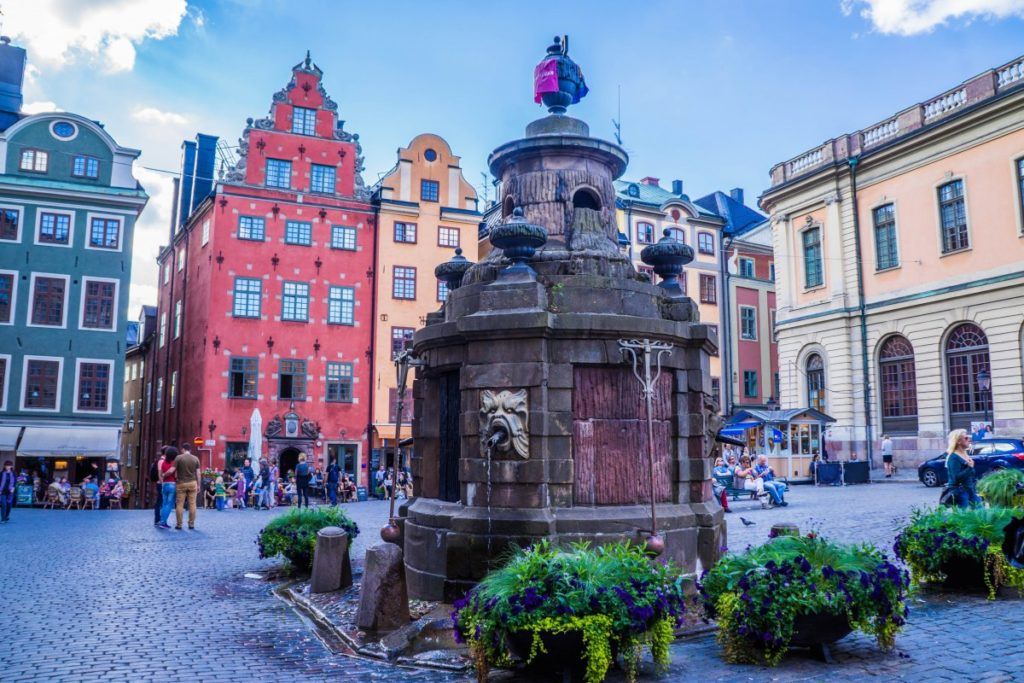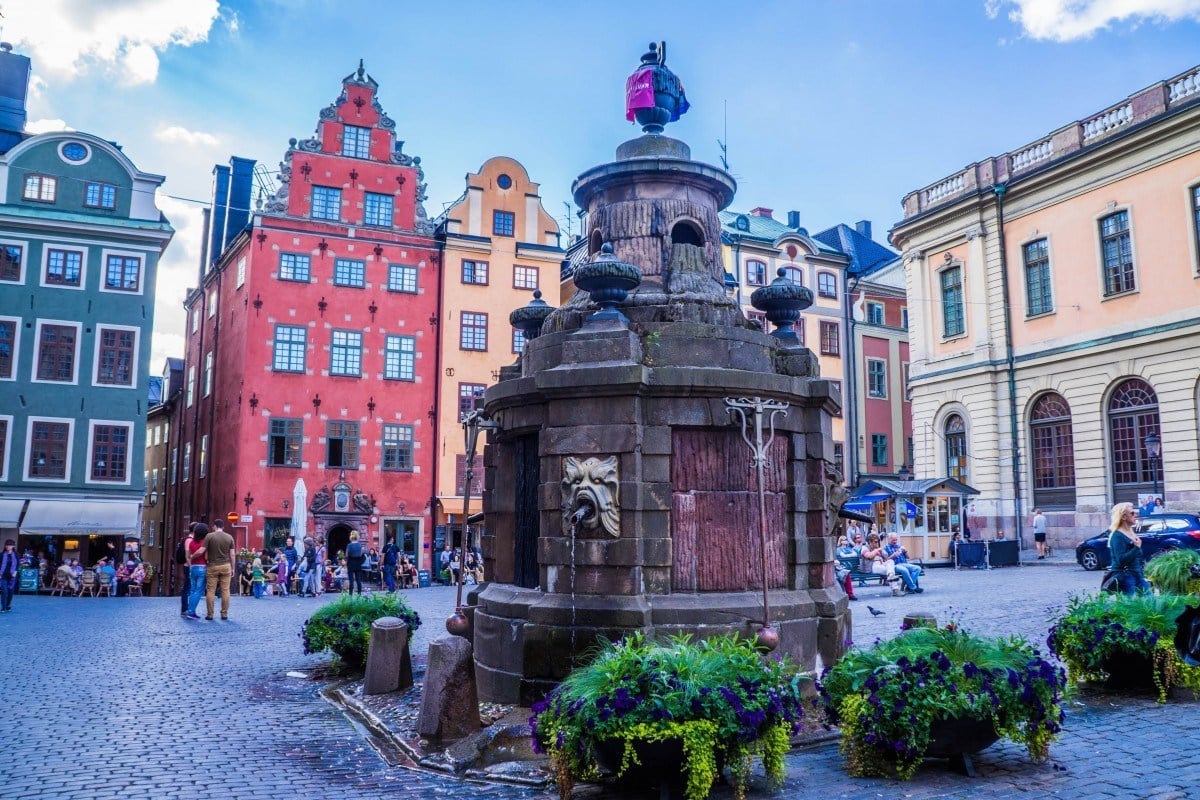 6. Explore Tiny Villages
Sweden is dotted with ultra-picturesque tiny villages rich in history and culture. Don't just hit the cities in Sweden…the tiny villages have lots to offer!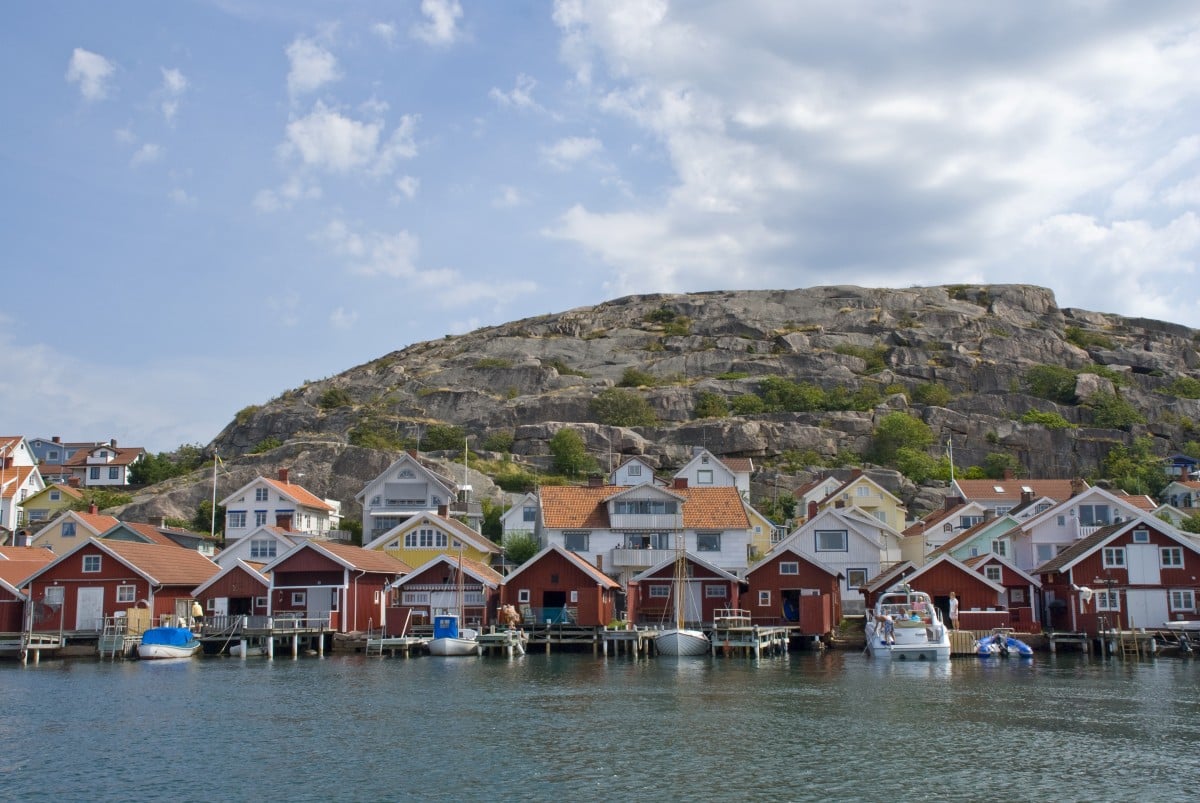 7. Stay in a Swedish Mountain Hut
Scattered through Sweden's national parks are a system of mountain huts for hikers. Most of them are quite basic, but there is always good company to be found from the fellow hikers who stay in them.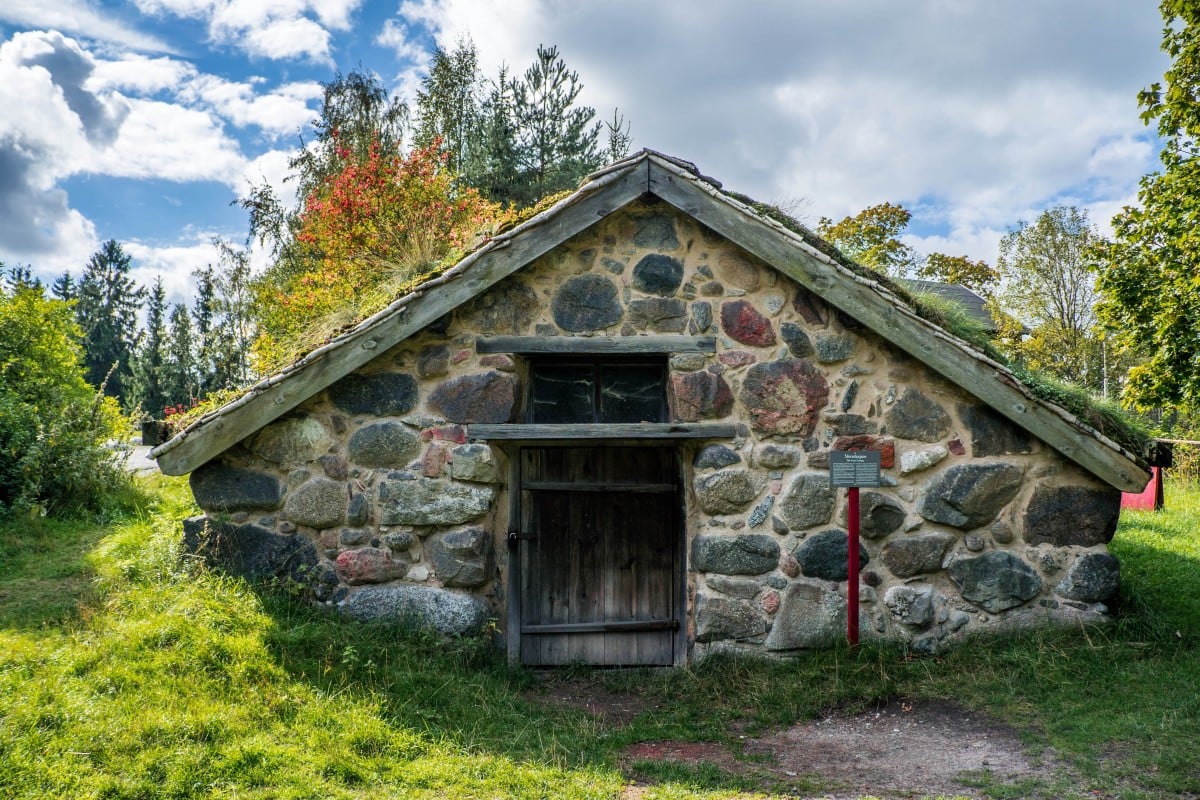 8. Visit a Sámi Community
The Sámi are an ethnic group indigenous to Swedish Lapland. You can visit a 400-year old Sámi market in the northern town of Jokkmokk.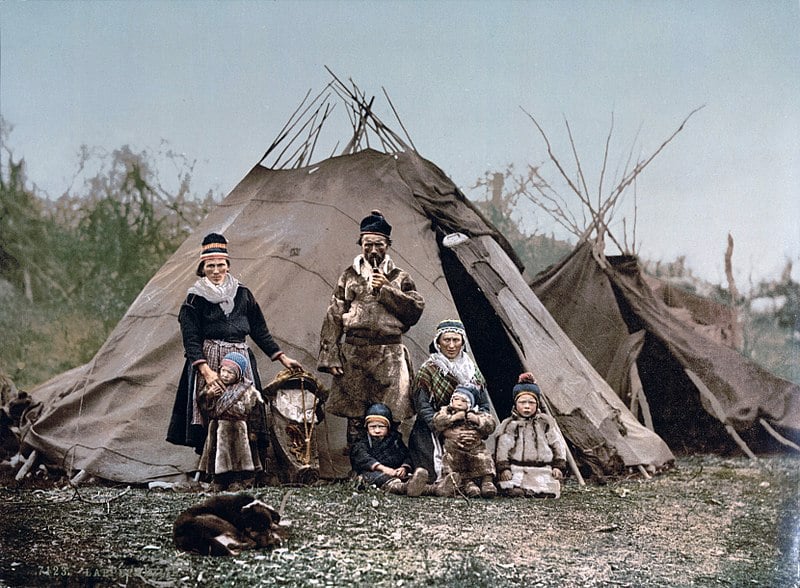 9. Explore the Swedish Archipelago
Sweden is home to hundreds of thousands of islands off of its coast. In some cases, you can rent a boat and explore an archipelago on your own terms. The adventure options are endless…
10. Hike the Kungsleden Trail
If you have the time, hiking the 440-kilometer King's Trail in northern Sweden is one of the best outdoor pursuits in the whole country. The Kungsleden Trail is one of the world's best long-distance hiking trails. For people who love trekking this is a must when visiting Sweden in the summer.
Small Pack Problems? 😉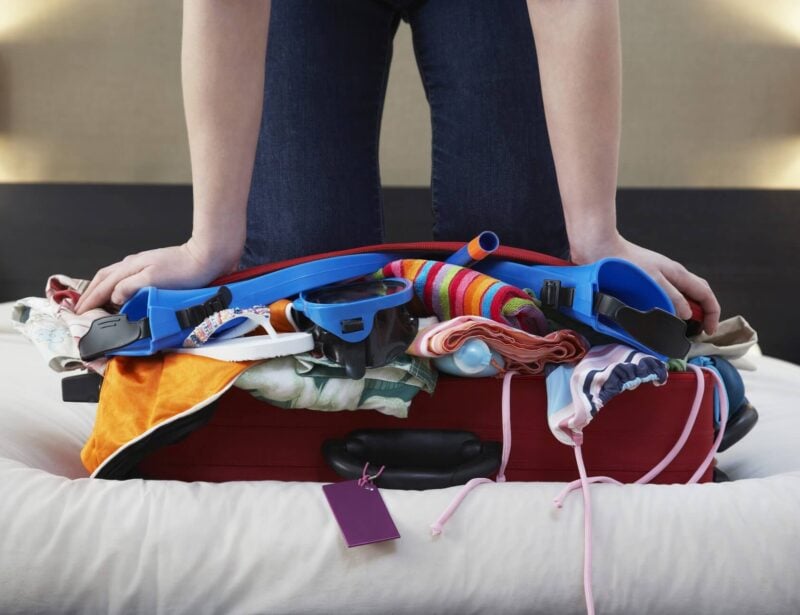 My missus travels with all her clothes in ziplock bags: don't be like my missus. UP YOUR PACKING GAME!
Packing cubes for the globetrotters and compression sacks for the real adventurers – these babies are a traveller's best kept secret. They organise yo' packing and minimise its volume too so you can pack MORE.
Or, y'know… you can stick to ziplock bags.
View Our Fave Cubes
Or Check Out the Sacks!
Backpacker Accommodation in Sweden
The truth is, backpacker accommodation in Sweden can be pricey. That said, a number of the big cities in the south have reasonably priced hostels for around €20-25.
Once you get further north, hostels are few and far between but you can still find hostels across Sweden. I may be repeating myself but honestly, if you really want to save some cash (an enjoy the hell of out Sweden) I recommend that you bring along a good tent. That way you will have real freedom to sleep where you want (within reason) without having to shell out heaps of money.
You can find cheap home stays on farms in the north as well.
One of my favorite ways to meet locals and save some cash is to use Couchsurfing. Couchsurfing truly is one of the best tools available to help save you money traveling. Plus, you are always bound to meet interesting people! More on CS later in the article.
The Best Places To Stay in Sweden
Wild Camping in Sweden
You should have gathered by now that there are a million and one place to camp in Sweden.
Want to wake up to some of the most epic views of your life? If a bit of sun or a dry spell is forecasted, all the better reason to get out there and pitch your tent. You'll save heaps of cash by camping too. Win win.
Always obey "no camping" signs. Respect farmers property, and when in doubt always ask permission BEFORE setting up shop. The last thing you want is some half-sober gun-wielding farmer pissed off because you are squatting on his (or her) land.
Get familiar with "leave no trace principles" and put them into practice.
If you are in the market for a solid, lightweight, and reliable tent, I highly recommend the MSR Hubba Hubba 2-person tent. This compact tent is up to the challenge of battling Sweden's intense climates.
To get to know this tent better, check out my in-depth MSR Hubba Hubba Review.
Sweden Backpacking Costs
Staying in hostels every night, drinking like a fish, eating out for every meal, going to bars all night, and booking last minute trains will certainly destroy any budget you might have hoped to keep.
Backpacking in Sweden is no different. Shit adds up quick if you're not careful! A comfortable daily budget for backpacking Sweden is between $70-100 USD. With that kind of a budget, you can eat well, get a hostel bed, a beer or two, and put some money towards a rental car.
It is possible to travel in Sweden on a shoe string budget. A bare-minimum budget for backpacking Sweden is $30-50/day (or less!).
To make a bare-bones budget feasible, you'll need to be hitchhiking, camping, cooking a lot of your own food, not drinking much, and generally watching every krona you have.
Camping is great because some days you don't spend any money at all. That said, as soon as you make it to a town to resupply or grab a budget hotel, you can easily drop $100 in under an hour if you're not careful!
I recommend Couchsurfing as much as you possibly can. The more you Couchsurf and hitchhike, the more money you can spend on beer, good food, and activities. Pure and simple.
As I mentioned before (and will again) having a good tent and sleeping bag are crucial to budget backpacking. Both will save you a ton of money on accommodation. Whilst backpacking in an expensive region like Scandinavia, having the right gear and ability to camp out is very important to keep costs to an absolute minimum.
Here is what you can expect to spend on a daily basis (excluding car or van hire) whilst backpacking Sweden:
A Daily Budget in Sweden
Copy of Copy of (no name)

| Expense | Broke Backpacker | Frugal Traveler | Creature of Comfort |
| --- | --- | --- | --- |
| Accommodation | $9 – $15 | $21 – $30 | $100 |
| Food | $10 | $15 | $50 |
| Transport | $5 | $10 | $30 |
| Nightlife | $25 | $30 | $80 |
| Activities | $25 | $50 | $100 |
| Totals per day | $77 | $130 | $360 |
Money in Sweden
The official currency of Sweden is the Swedish Krona.
ATM machines are widely available in all cities.
Carrying cash on you is always a good idea. Cash is a must for buying local crafts, veggies, or bread at local markets. That said, Sweden is moving closer and closer to being the first cashless country. Cards are accepted at more and more places. In a few years time, maybe you will be buying your vegetables from a small farmer in the middle of nowhere with a bank card. Strange.
Tip: Find out whether or not your bank in your home country has fee-free international withdrawal. If so, activate it for your trip or for whenever you travel abroad.
Once I discovered my bank card had that option, I saved a huge amount in ATM fees! When traveling to Sweden on a budget, every dollar (krona) counts right?
Travel Tips – Sweden on a Budget
Sweden is a very expensive country to travel but there are a few things you can do to save costs.
Accommodation in Sweden is going to take the lion's share of your budget. Staying in the city centers will naturally result in higher rental prices but prices drop the further away you get.
Public transport in Swedish cities is reliable and cost-effective.. The cheapest way to commute is by bicycle. Cities like Stockholm have excellent cycle lanes in place to keep you safe. You'll earn those meatballs, too!
Groceries in Sweden are in keeping with other Nordic European destinations. Expect to pay around $3 for a loaf of bread and $1.30 for a liter of milk. Sweden has plenty of low-cost supermarkets like Netto and Lidl, where you can do your weekly shop on a budget.
Entertainment across Sweden is steep, so set yourself a monthly budget and stick to it. Fortunately, Swedish cities are extremely walkable, so you can spend many hours chilling in leafy parks and eyeballing glorious architecture! Don't miss the free museums either.
Why Should You Travel to Sweden with a Water Bottle?
Plastic washes up on even the most pristine beaches… so do your part and keep the Big Blue beautiful!
You aren't going to save the world overnight, but you might as well be part of the solution and not the problem. When you travel to some of the world's most remote places, you come to realise the full extent of the plastic problem. And I hope you become more inspired to continue being a responsible traveller.
STOP USING SINGLE-USE PLASTIC! If you'd like some more tips on how to save the world.
Plus, now you won't be buying overpriced bottles of water from the supermarkets either! Travel with a filtered water bottle instead and never waste a cent nor a turtle's life again.
Save $$$ • Save the Planet • Save Your Stomach!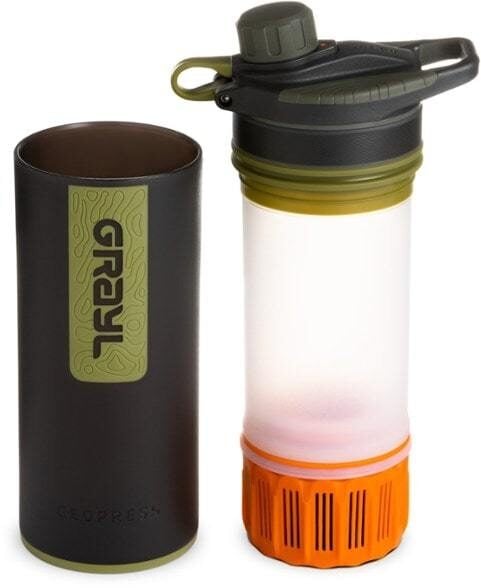 Drink water from ANYWHERE. The Grayl Geopress is the market's leading filtered water bottle protecting your tum from all the waterborne nasties. PLUS, you save money and the environment!
Single-use plastic bottles are a MASSIVE threat to marine life. Be a part of the solution and travel with a filter water bottle.
We've tested the Geopress rigorously from the icy heights of Pakistan to the tropical jungles of Cuba, and the results are in: it WORKS. Buy a Geopress: it's the last water bottle you'll ever buy.
Buy a Geopress!
Read the Review
Best Time to Travel to Sweden
Determining when to go to Sweden largely depends on what you want to do. For trekking, hiking, camping, and exploring the national parks, summer is best, though Summer is the busy season in much of southern Sweden.
Summer is typically the time when many Swedish people are out enjoying their country too! When traveling in the summer, it is crucial to book your accommodation in advance—especially backpacker hostels are there isn't a ton of them in Sweden to begin with.
Early spring and late fall can be cold in Sweden, and snowfall is common during these periods in the north of the country.
Winter brings a totally different vibe to Sweden. If you are coming to Sweden to experience the spectacle of the Northern Lights, then winter is the best time to see them. Cold, clear nights up north mean excellent Northern Lights displays from December to February.
The weather in Sweden can be a bit tricky at any time of year. Sudden storms can bring cold temperatures, even in the summer.
If you bring the right gear like a solid rain jacket, a warm down jacket, and a badass sleeping bag, the cold and wet won't really effect you. You'll just deal with it and have a fine time anyway. Check out my list of the 7 best jackets to take traveling here.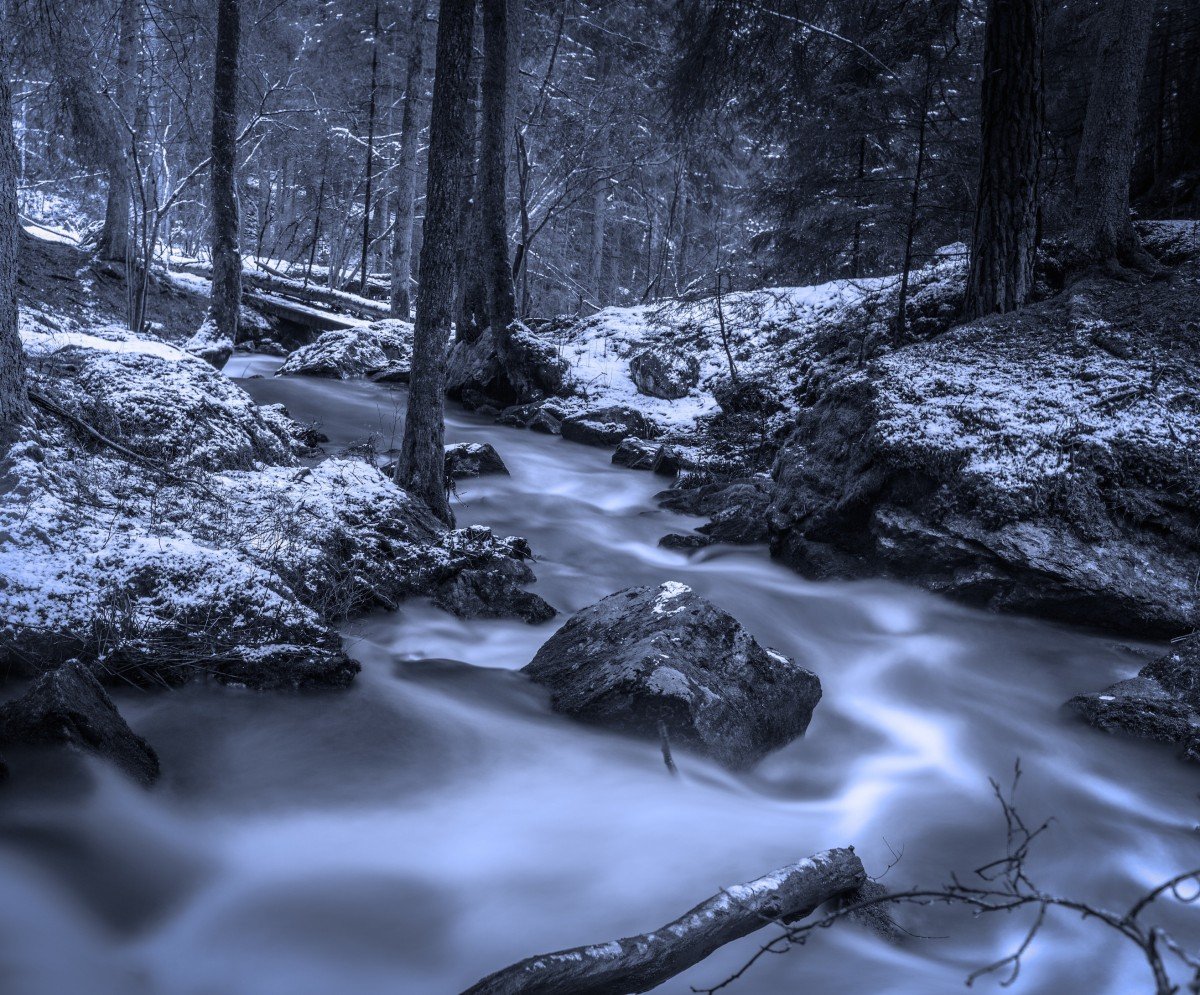 There are lots of amazing festivals in Sweden happening throughout the year. Whether we are talking about an epic Pagan festival, live music, or food exhibitions, the Swedish people know how to have fun. Let's have a look at some of the best festivals in Sweden:
Midsummer, Summer Solstice (June 20), all over Sweden: Midsummer festival is a big deal in Sweden. Some Swedish people will tell you it is the most important holiday/celebration of the year. When the summer solstice rolls around, you can sure sure to find a celebration no matter where you are in Sweden.
Gothenburg Culture Festival, August, Gothenburg: The Gothenburg Culture Fest bring a huge array of activity to the streets of Gothenburg. Street food, street theater, and all genres of music pumping out of every bar and club. That is what this festival is about.
Walpurgisnacht, May, all over Sweden: One of the most important Pagan festivals in Scandinavia takes places at the beginning of May.
Stockholm Pride, End of July, Stockholm: Stockholm Pride is one Europe's largest LGBTQ pride festivals in Europe. Some 600,000 people turned out in one way or another in 2017!
Way out West, August, Gothenburg: Arguably Sweden's most popular music festival for several years running. Way out West attracts big name acts from all over the world. Past acts have included Kendrick Lamar, Fleet Foxes, and Arcade Fire.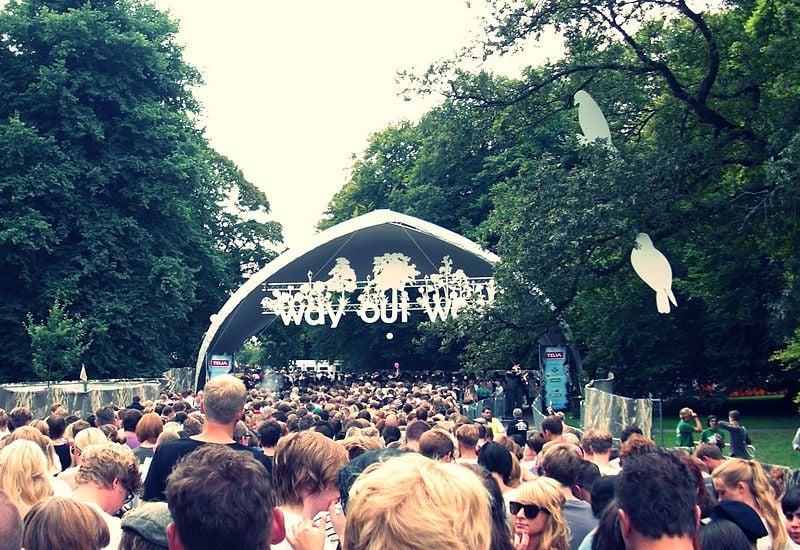 Summerburst, June, Stockholm and Gothenburg: Love EDM? Want to eat some mali and dance your heart out? This festival is for you.
Emmaboda, July, Emmaboda: Emmaboda is Sweden's ultimate hippie festival. Complete with camping, mellow music, and positive vibes, Emmaboda is an authentic alternative to main stream music festivals in Sweden.
What to Pack for Sweden
On every adventure, there are six things I never go traveling without:
For plenty more inspiration on what to pack, check out my full backpacking packing list.
Somewhere to hide your cash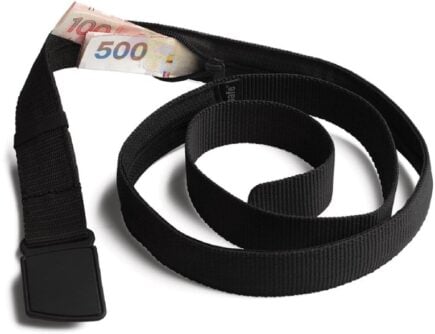 Somewhere to hide your cash
Travel Security Belt
This is a regular looking belt with a concealed pocket on the inside – you can hide up to twenty notes inside and wear it through airport scanners without it setting them off.
A travel water bottle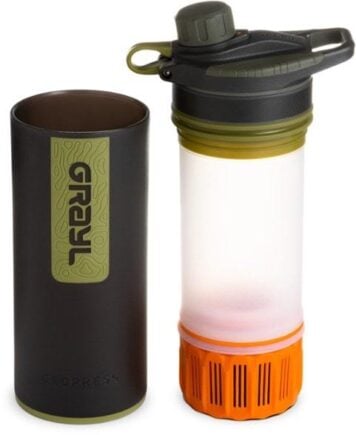 A travel water bottle
GRAYL Geopress Filtered Bottle
Having a filtered water bottle means you can drink from just about any source. The GRAYL Geopress is hands-down the most effective one we've ever used as well!
For those unexpected messes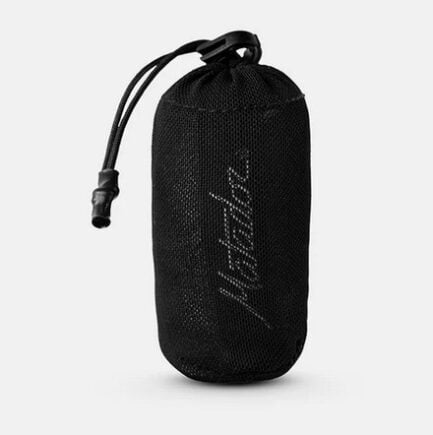 For those unexpected messes
Microfiber Towel
Hostel towels are scummy and take forever to dry. Microfibre towels dry quickly, are compact, lightweight, and can be used as a blanket or yoga mat if need be.
When the power goes out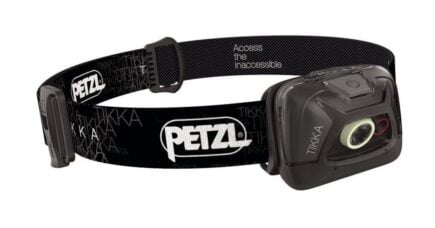 When the power goes out
Petzl Actik Core Headlamp
A decent head torch could save your life. If you want to explore caves, unlit temples, or simply find your way to the bathroom during a blackout, a headtorch is a must.
Sleep anywhere
Sleep anywhere
Camping Hammock
Taking a tent backpacking is not always practical but hammocks are lightweight, cheap, strong, sexy (chicks dig hammocks), and allow you to pitch up for the night pretty much anywhere.
To stay a clean backpacker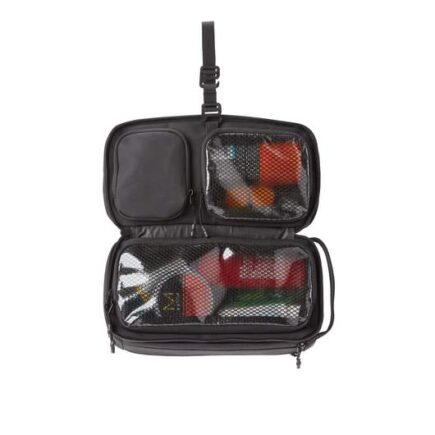 To stay a clean backpacker
Hanging Toiletry Bag
I always travel with a hanging toiletry bag as it's a super-efficient way to organize your bathroom stuff. Well worth having as it helps to have quick access to all your stuff.
Staying Safe in Sweden
Statistically, Sweden is safe, in fact it's one of the safest countries in Europe. Violent crime against backpackers is almost unheard of. You are more likely to be attacked by a male moose in the bush than you are to be physically harmed by a person.
That said, you should always keep your wits about you when backpacking in big cities—anywhere in the world. Pickpockets in Stockholm in particular are notoriously skilled and operate throughout the city. Never keep your wallet or phone hanging out of your back pocket!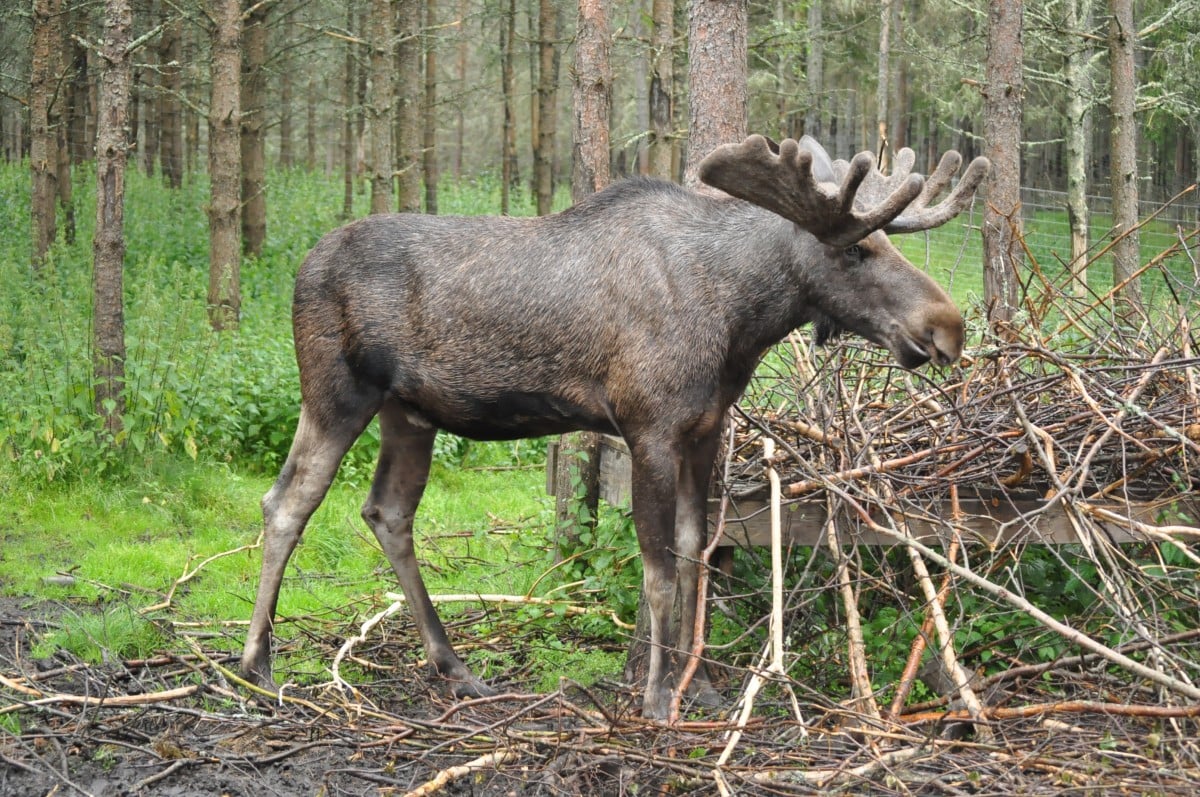 Be careful when crossing rivers in the back country. Remember Sweden is home to potentially dangerous animals including moose, wolves, and bears—moose being by far the most dangerous.
Male moose are truly massive, aggressive, and ultra strong. An encounter with one in the wild could end very badly for the person involved. If you accidentally stumble upon one whilst trekking, play it cool and slowly (or quickly!) get yourself out of there!
Check out Backpacker Safety 101 for tips and tricks to stay safe whilst backpacking.
I strongly recommend traveling with a headlamp whilst in Sweden (or anywhere really – every backpacker should have a good headtorch!) – check out my post for a breakdown of the best value headlamps to take backpacking.
Sex, Drugs and Rock 'n' Roll in Sweden
In Sweden, party drugs are definitely around in the urban club scene. However, all drugs in Sweden including weed are quite expensive.
Furthermore, Sweden has some pretty strict drug laws so whatever you do, be smart about how and wear you get your party favors.
Alcohol is the popular drug of choice among the Swedish people. How else do you stay warm when it's -30 outside?
There is a pretty awesome pub scene in Stockholm, Gothenburg, and university towns like Uppsala and Lund. The parties in Sweden are legendary. The Swedes really do know how to have a big night out. The first time you go out on a Saturday night in a Swedish city, you'll know what I'm talking about.
Travel Insurance for Sweden
Traveling without insurance would be risky so do consider getting good backpacker insurance sorted before you head off on an adventure.
I have been using World Nomads for some time now and made a few claims over the years. They're easy to use, professional and relatively affordable. They may also let you buy or extend a policy once you've started your trip and are already abroad which is super handy.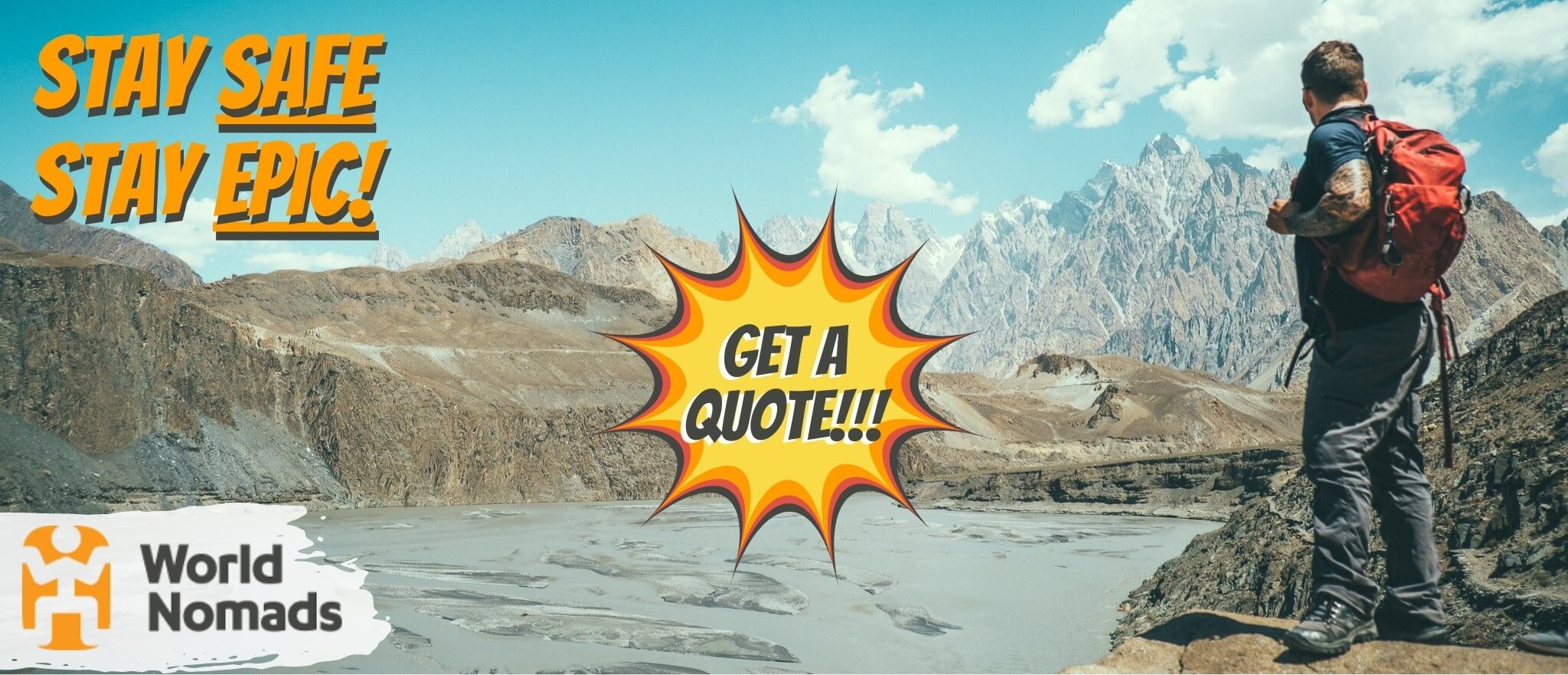 World Nomads' mission is to support and encourage travellers to explore their boundaries. They offer simple & flexible travel insurance, and safety advice to help you travel confidently.
They've been doing it since 2002 – protecting, connecting, and inspiring independent travellers just like you.
Get a quote below or read our in-depth review!
World Nomads provides travel insurance for travelers in over 100 countries. As an affiliate, we receive a fee when you get a quote from World Nomads using this link. We do not represent World Nomads. This is information only and not a recommendation to buy travel insurance.
How To Get Into Sweden
Sweden is a vast country and covering big distances is just a fact of life if you want to see a wide swath of it. Luckily, Sweden is well connected in many respects.
Trains run on time. Buses are on the cheap end considering how expensive other things in Sweden can be. Hitchhiking is safe. Planes can shoot you up towards the Arctic Circle in just a few hours. Depending on your time frame, budget, and desired experience, there are many different ways to get around Sweden.
Entry Requirements for Sweden
If you're flying into Sweden from abroad, you will probably land at the Stockholm Airport.
Stockholm Arlanda Airport is Sweden's main international airport, located about 23 miles outside of the city.
Sweden has numerous land borders: Norway, Denmark, and Finland. Most of the time, you can cross from one country to the next without having to show a passport as the borders are open (as they all over western Europe). On rare occasions, the customs police will stop you and ask for your documents.
EU citizens will only need their passport or ID cards to enter Sweden. Citizens of Australia, Canada, Israel, Japan, New Zealand, Switzerland, the US, and a handful of other countries do not need to pre-apply for a visa; their valid passport will be stamped on arrival.
Other nationalities will need to apply for a Schengen Visa beforehand to visit all Schengen zoned countries.
As a non-European traveler, you can only stay in Sweden and other Schengen zone countries for three months out of every six months. Once six months have passed from your original arrival date, the visa resets.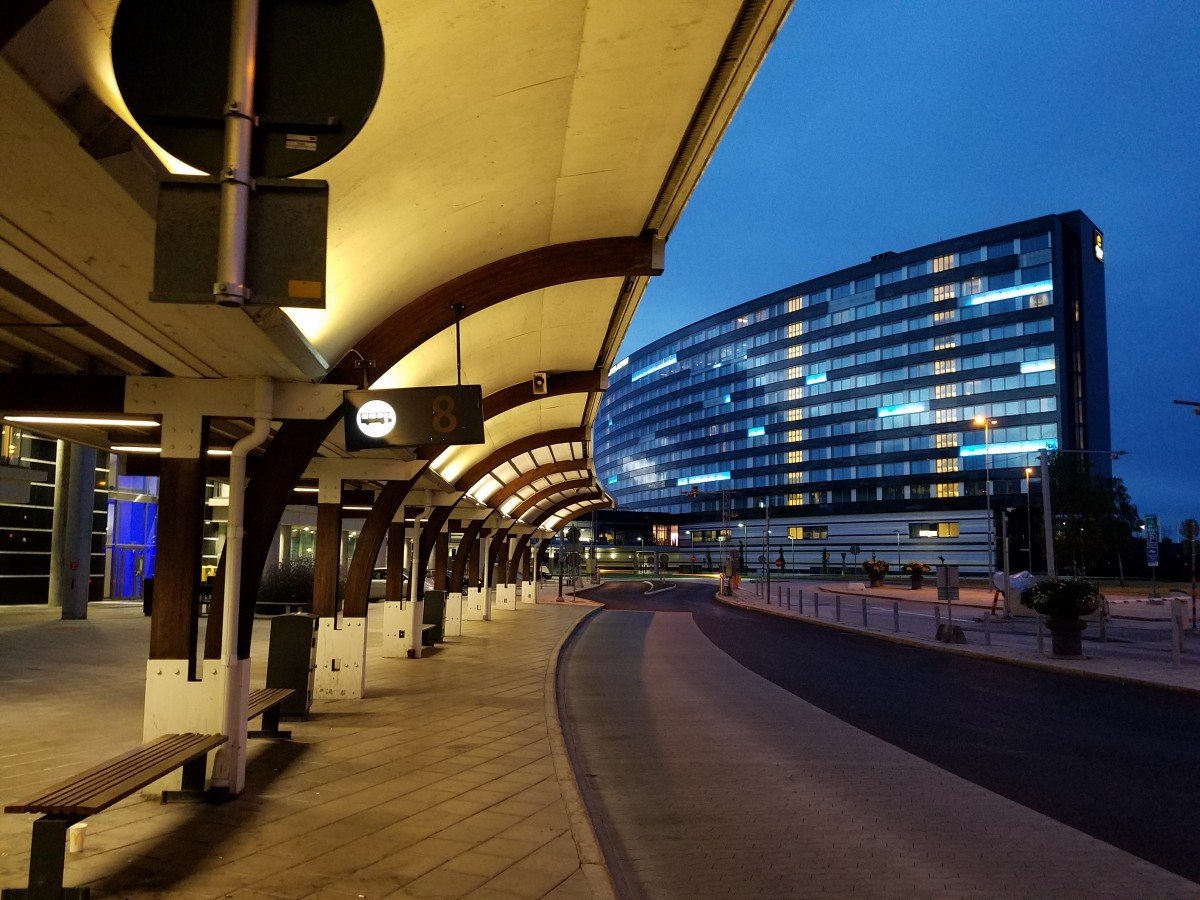 What the Hell are Schengen Area Countries?
The Schengen visa can be a bit confusing because not all European countries are part of the Schengen zone. Greece, Germany, Spain, Portugal, France, Belgium, the Netherlands, Italy, Sweden, Norway, Denmark, Hungary, Czech Republic, etc. are part of the Schengen zone.
A few other countries – namely Switzerland, Iceland, and Norway – are not technically associated with the EU, but they are part of the Schengen zone; whereas, the UK, Ireland, and most Eastern European and Baltic countries, are not part of the Schengen zone, even though they are part of the EU.
Theoretically, you can visit Sweden for three months, and then hop over to a non-Schengen country – like Croatia, Albania, Bosnia and Bulgaria – for three months, and then travel back to Sweden with a fresh three-month visa. A lot of long-term travelers plan their travels around the Schengen visa accordingly.
Be sure to check our comprehensive guide if you plan to stay in Europe for more than 90 days.
Forget boring accommodation… book yourself an EPIC STAY!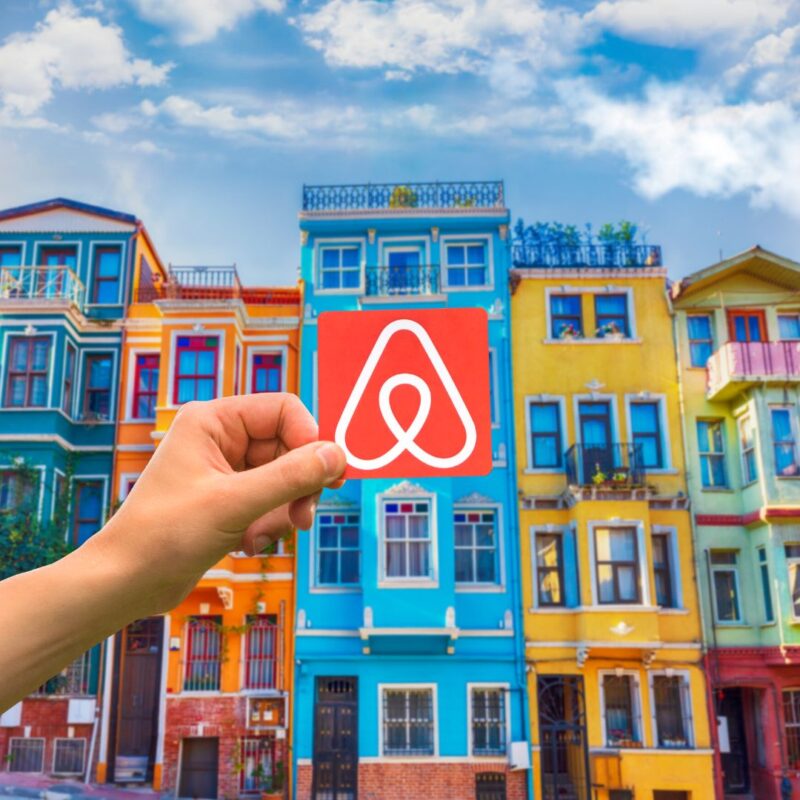 Why stay in a naff hotel when you can stay in a cosy, stylish local house instead? And for half the money too!
Stay somewhere EPIC and save your hard-earned dollars — from houses to barns to castles and caves, there is an Airbnb for every occasion!
Book an EPIC Stay
How to Get Around Sweden
I have good news for you guys! Public transportation in Sweden isn't as expensive as you may have feared.
Buses are the cheapest form of transportation, followed by trains. Taxis are widely available too, though they can be super, super expensive, and should be avoided in my opinion.
Already traveling in Europe? Train travel to Sweden from other countries in Europe is another fine option for arriving into Sweden.
Travelling by Train in Sweden
Whether you are backpacking around Europe or just Sweden you should consider buying a EuroRail pass. If you plan on taking multiple train rides on an extended backpacking trip, a Eurorail pass is the way to go.
Check out our in-depth guide to train travel in Europe.
The EuroRail website is configured based on your location and currency. If you are American looking to check out EuroRail prices click here. For Europeans/UK citizens this one is yours.
Traveling to Sweden is now super easy when you book with Flixbus! Buy your Flixbus bus tickets ahead at unbeatable prices for fast and last minute travel.
With connections in 28 European countries and over 2000 destinations, you can sit back and relax knowing that Flixbus will get you there in time. Discover the smartest and cheapest way to travel – book on Flixbus now and hit the road! [/su_note]
Visiting Sweden? Don't risk having to sit on the floor or change your itinerary because you missed the last ticket at the station! Find the best transport, best time and the best fare with 12Go. And why not use what you've saved to treat yourself to something nice upon arrival?
It only takes 2 minutes! Book your transport on 12Go now and guarantee your seat easily.
Renting a Car in Sweden
Renting a car on your Sweden backpacking adventure will give you the freedom to roam. There is nothing better than moving about at your own pace. Having a set of wheels gives you that. Plus, who doesn't want to make the ultimate Swedish road trip at least once, right?
You can sort your car rental here in just a few minutes. Booking in advance is the best way to ensure you score the lowest price and your choice of vehicle. Often, you can find the best car rental prices when you pick up the rental from the airport.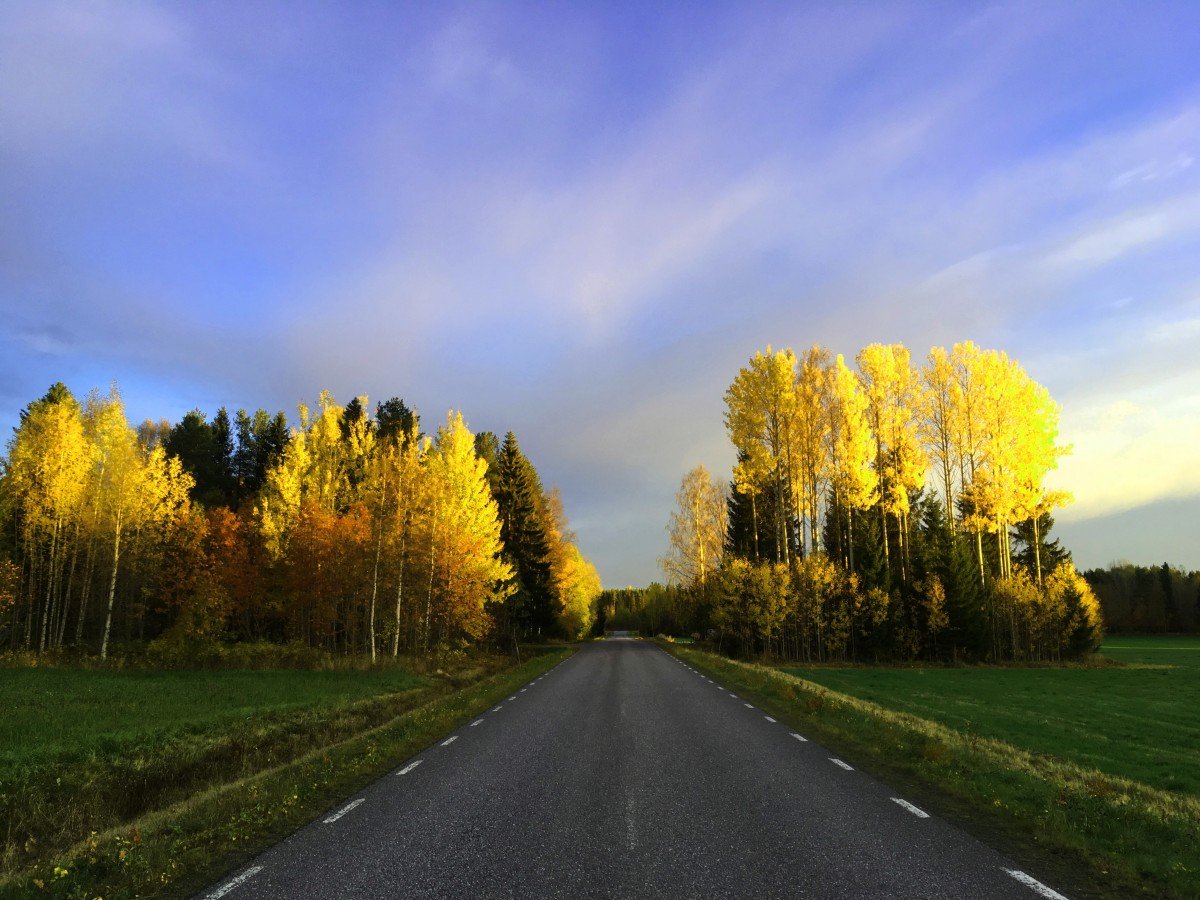 Campervanning in Sweden
By far the best way to get around Sweden independently is by campervan. It ain't the cheapest option, but it is bound to be the most fun and comfortable.
Campervans are great because you are traveling with a mobile shelter and kitchen that is capable of parking just about anywhere for the night.
Whilst campervan rentals in Sweden are not budget friendly, you do end up saving money on accommodation and cooking for yourself. The biggest win for going the campervan route is the unprecedented freedom you have.
Really enjoy a place you went for a day hike and want to sleep there? Easy. Interested in parking super close to a popular attraction so that you can be the first one to arrive in the morning? Sorted.
Want to snuggle up with your lover, sip tea, and read whilst it is pouring rain outside? No problem. Curious to know if a castle or small village is really haunted at night so you need to park close to it? Bam. Do it.
The list of benefits to renting a campervan in Sweden goes on and on.
Keep in mind that campervan rentals in Sweden and across Scandinavia are seasonal. The rental prices are at their highest in the summer. Even if you can only swing a campervan rental for a couple of days, it will be worth it. If you're traveling with your mates, you can split the cost to keep individual costs down.
When booking a campervan, the details matter. Does your rental come with sheets, blankets, a stove, and electricity outlets? Be sure to ask. Go for the campervan with the best price point vs all of the gear and gadgets. You can simply pack all the gear you need to have a successful campervanning adventure in Sweden!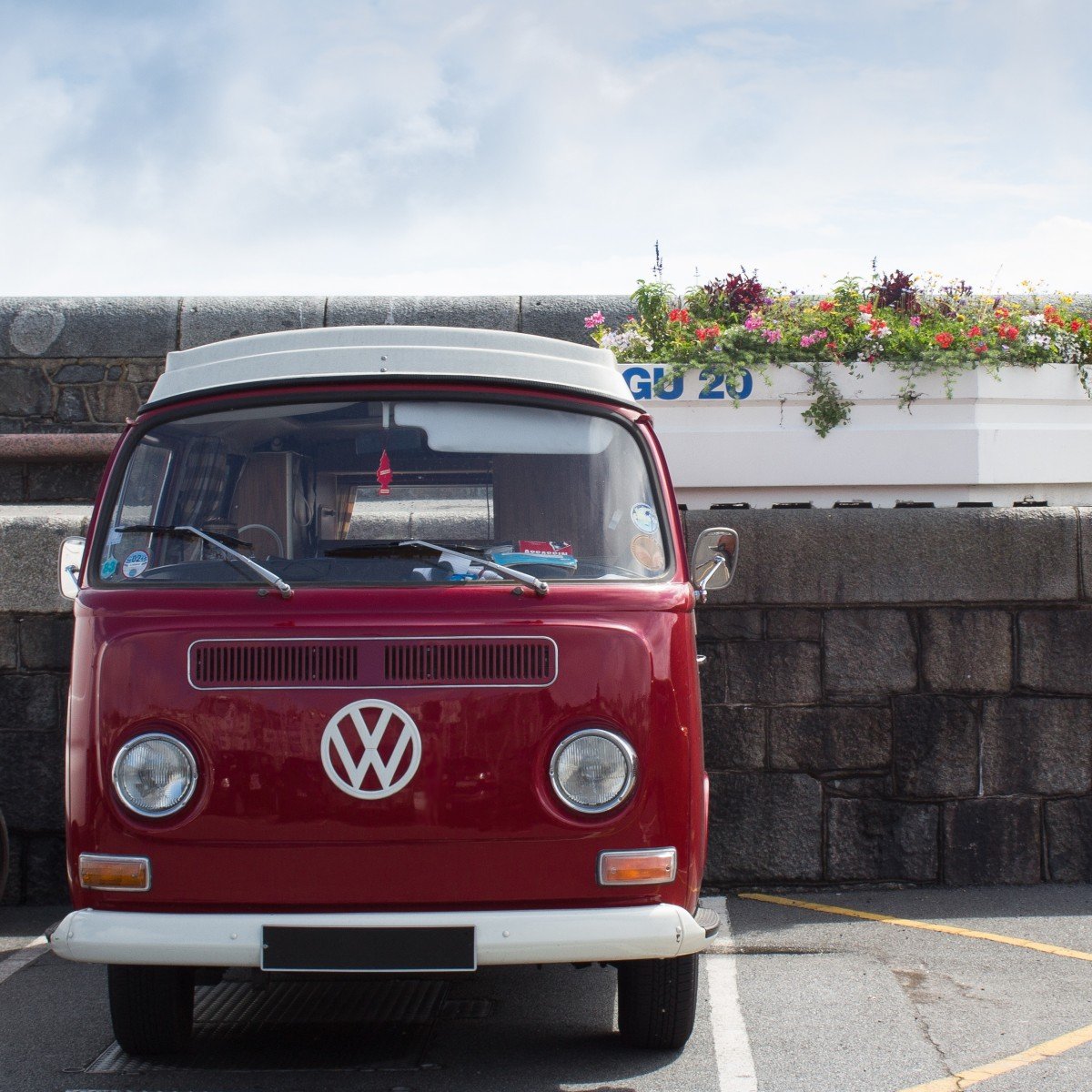 Hitchhiking in Sweden
Whilst I did not personally hitchhike in Sweden, I have been told my several people who have that it is: 1. very easy and 2. equally as safe.
You might want to avoid hitchhiking in and around any major cities, especially in the south.
If you are traveling in a group of two or more and have two large backpacks with you, you may find hitching a ride to be difficult. People are always less likely to stop when they see two people and lots of baggage.
No country on earn is void of creepers or assholes. Whilst hitchhiking in Sweden you need to be smart and trust your instincts. If someone gives you bad vibes, simply decline the ride. There will always be another one.
More over less though, I have heard nothing but positive reports from people hitchhiking in Sweden.
Onwards Travel from Sweden
After backpacking Sweden, many backpackers head to Norway or Finland. There is regular train service between large cities in Sweden and their counter parts in neighboring countries.
Backpacking in Scandinavia is awesome, so if you have the time and budget, you should definitely see as much of it as you can.
Likewise, if you are heading elsewhere in Europe, you have options. Taking a budget flight is the cheapest way to get to another part of Europe, though the train is more fun (and better for the environment).
If you are flying back to the USA from Sweden, you should the check prices of flights departing other major European capitals like Oslo, Paris or Madrid. Sometimes you can find ridiculously cheap flights from those cities to the states!
Working in Sweden
Sweden is not a cheap country to travel and so making a few bucks here and there to help you on their way is a good idea. Wages are comparatively high compared to pretty much everywhere else and even bar jobs pay around $20 per hour. That said living costs in Sweden are higher, too.
The Future of the SIM Card is HERE!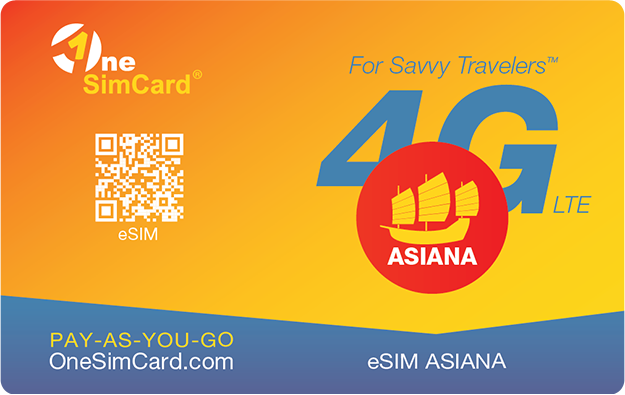 A new country, a new contract, a new piece of plastic – booooring. Instead, buy an eSIM!
An eSIM works just like an app: you buy it, you download it, and BOOM! You're connected. It's just that easy.
Is your phone eSIM ready? Read about how e-Sims work or click below to see one of the top eSIM providers on the market and ditch the plastic.
Buy an eSIM!
Work Visa's in Sweden
Citizens of the EU and EEA can live and work in Sweden. Everybody else will need a work and resident visa however. Whilst Sweden is amongst the most welcoming of Northern European countries, the application process can be expensive and you will probably need sponsorship from an employer or at least proof of employment.
Volunteering in Sweden
Volunteering abroad is an amazing way to experience a culture whilst helping your host community. There are plenty of different volunteer projects in Sweden including teaching, construction, agriculture and pretty much anything.
Obviously, Sweden is a wealthy country and doesn't need as much volunteer help as other nations. That being said, there are still opportunities available for backpackers to contribute to local communities and small businesses. From animal care to English teaching and housekeeping, there are plenty of areas where you can make a difference. Citizens from outside the EU will need to apply for a residence permit before arriving in order to volunteer.
Want to find some awesome volunteering opportunities in Sweden? Then signup for Worldpackers, a platform that connects local hosts with volunteer travelers. As a Broke Backpacker reader, you'll also get a special discount of $10. Just use the discount code BROKEBACKPACKER and your membership is discounted from $49 a year to only $39.
Programs run through reputable work exchange programs, like Worldpackers, are generally very well-managed and highly reputable. However, whenever you are volunteering do stay vigilant especially when working with animals or children.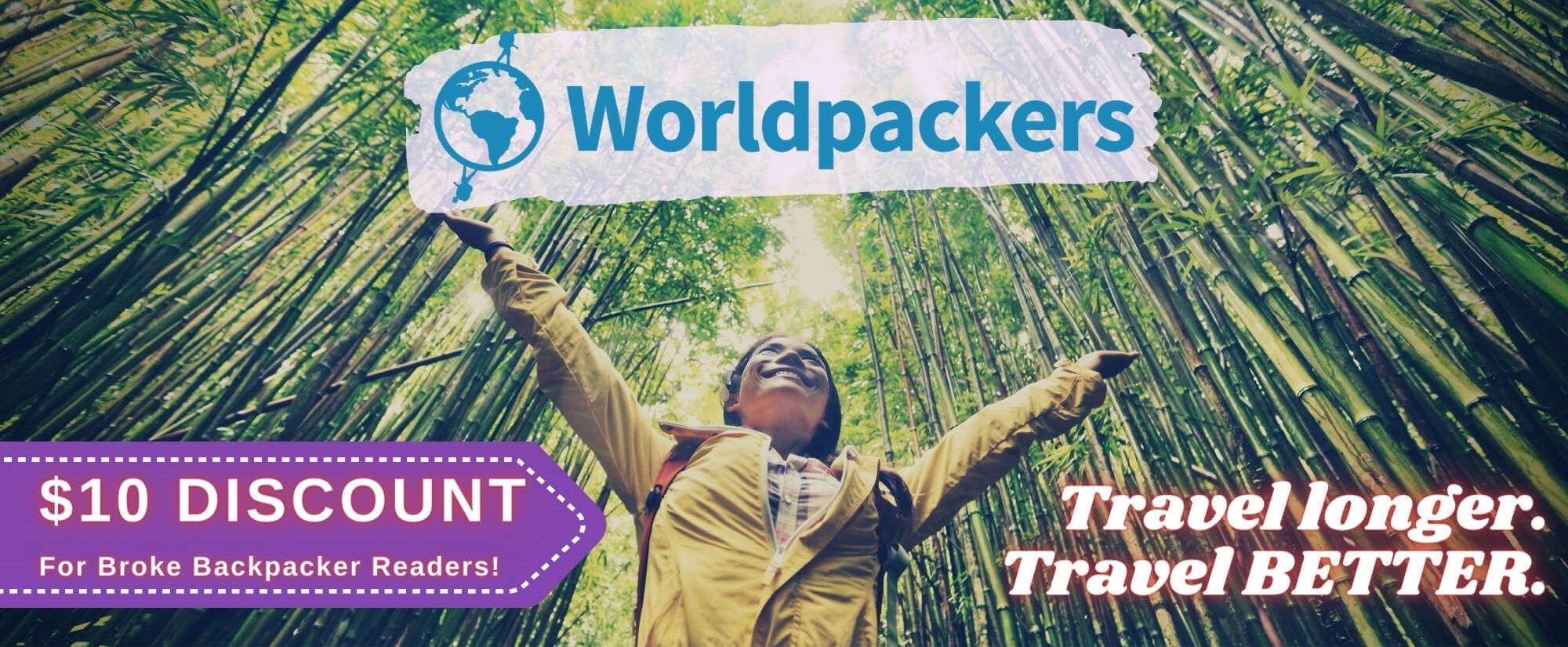 Worldpackers: connecting travellers with meaningful travel experiences.
Teaching English in Sweden
If you're considering a long stint in Sweden, read up on how to get a job teaching English in Sweden. Wages are high here and the work/life balance highly rated. However, you will usually need a degree and TEFL in order to be considered.
If you're not staying so long, you're better off teaching online. However, note that the online teaching jobs are usually nowhere near well enough paid to stand the high costs of Swedish life.
What to Eat in Sweden
There are lots of amazing things to try in Sweden. Let's get to know some of Sweden's tastiest foods/rituals:
Fika: A social coffee break time that should always include a delicious pastry or cinnamon buns.
Cinnamon Buns: The best treat to have with your coffee (Fika) on a chilly morning.
Våfflor (waffles): The Swedish love their waffles…and they are damn good at making them. Must try with whipped creme and cloudberry jam.
Elk Steak: Sweden has some of the tastiest game you will ever try. If you like to eat meat, Elk steak is a sustainable, local food source that goes great with red wine!
Smörgåsbord: The ultimate classic Swedish buffet feast.
Toast Skagen: A type of delicious open face cracker-sandwich topped with dill, shrimp, mustard, and fish roe.
Swedish Meatballs: Usually served with potatoes and a salad. Everyone has their own way to make them!
Knäckebröd: Sweden's version of crisp bread. Knäckebröd has been a staple in Sweden for centuries. You can pretty much put anything you want on it.
Wild Berries: Cloudberries, blueberries, and raspberries grow all over Sweden. When the season is on— it's on. Time to get your hands sticky.
Swedish Culture
The Swedish people are some of the most laid back, fun-loving, thoughtful, and welcoming people you will meet. They are proud of their country— its traditions, history, and of all of the fine natural landscapes.
Life seems to be pretty good in Sweden. Education and healthcare are free. The ocean around the big cities is clean. The forests are beautiful…what's not to be happy about?
I like that the Swedish put a lot of emphasis on relaxing and spending time with loved ones. More countries should be like Sweden.
Take the time to enjoy Fika with a local and get to know what Swedish people are all about!
Useful Travel Phrases for Sweden
Swedish is the official language of Sweden, though English is widely spoken. Here are some Swedish travel phrases with English translations to get you started. Swedish is quite a difficult language to learn, but it is always fun to try, and locals will appreciate the effort, even if you only know a word or two.
Good morning –God morgon
Can I camp here? – Kan jag campa här?
How much is this? – Hur mycket är det här?
Do you have soup? –Har du soppa?
Where is the toilet? –Vart finns toaletten?
What is this? – Vad är detta
Sorry – Förlåt / Ursäkta
No plastic bag – Ingen plastpåse
No straw please – Inget sugrör tack
No plastic cutlery please – Ingen plast bestick tack
I am lost – Jag är vilse
Thank you! –Tack
One more beer please– En öl till, tack
Books to Read About Sweden
Here are some of my favorite books books set in Sweden:
A Brief History of Sweden
After the Vikings became the dominant force in Sweden around the year 800, a succession of Kings, wars, and religions engulfed Sweden for centuries.
In 1809, after the Napoleonic wars, Sweden lost Finland to Russia. Later, however, Sweden gained Norway. Norway would stay part of Sweden until 1905 when the union was dissolved and Norway became an independent country.
Most people don't know that Norway was apart of Sweden until its independence in 1905!
In the late 1800s, around 1 million Swedish people immigrated to the United States due to a poor economy and famine. The Swedish economy picked up during World War I, where Sweden remained neutral. Sweden also managed to remain neutral in World War II; however, there were Nazis in Sweden during that time period.
Sweden was one of the first non-participants of World War II to join the United Nations (in 1946). Apart from this, the country has tried to stay out of alliances and remained officially neutral during the entire Cold War; it never joined NATO.
In 1986 the Prime Minister of Sweden, Olof Palme, was assassinated. The crime is surrounded with mystery and remains unsolved. The event rocked Sweden and was the most significant political crisis in Sweden in modern history.
Sweden joined the European Union in 1995, but did not join the Monetary Union and, therefore, still uses the Swedish krona as money rather than the Euro.
Some Unique Experiences in Sweden
DON'T DIE OUT THERE! …Please 🙂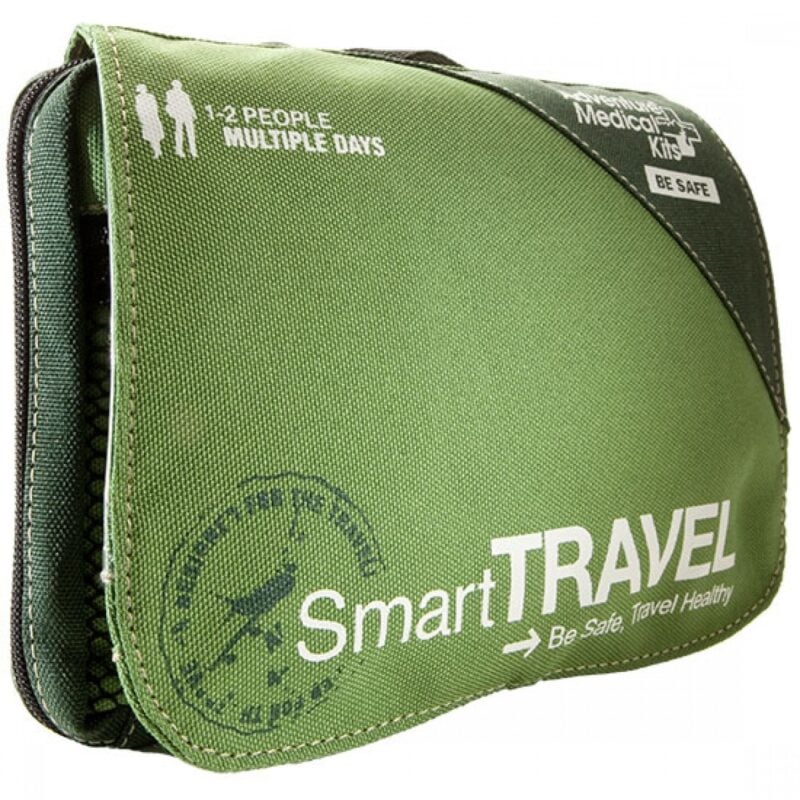 Things go wrong on the road ALL THE TIME. Be prepared for what life throws at you.
Buy an AMK Travel Medical Kit before you head out on your next adventure – don't be daft!
Buy on REI
Trekking in Sweden
Sweden is the perfect playground for awesome outdoor adventures. From leisurely day hikes to long multi-day epics, there is a hike for every kind of backpacker in Sweden. Kungsleden is Sweden's trekking crown jewel, but there are many other awesome hikes on offer in Sweden as well!
Compared to other places in Europe (like the Alps for example), Sweden's trekking trails are not bursting at the seams with hikers. Sweden is fast becoming one of my favorite countries in Europe for trekking!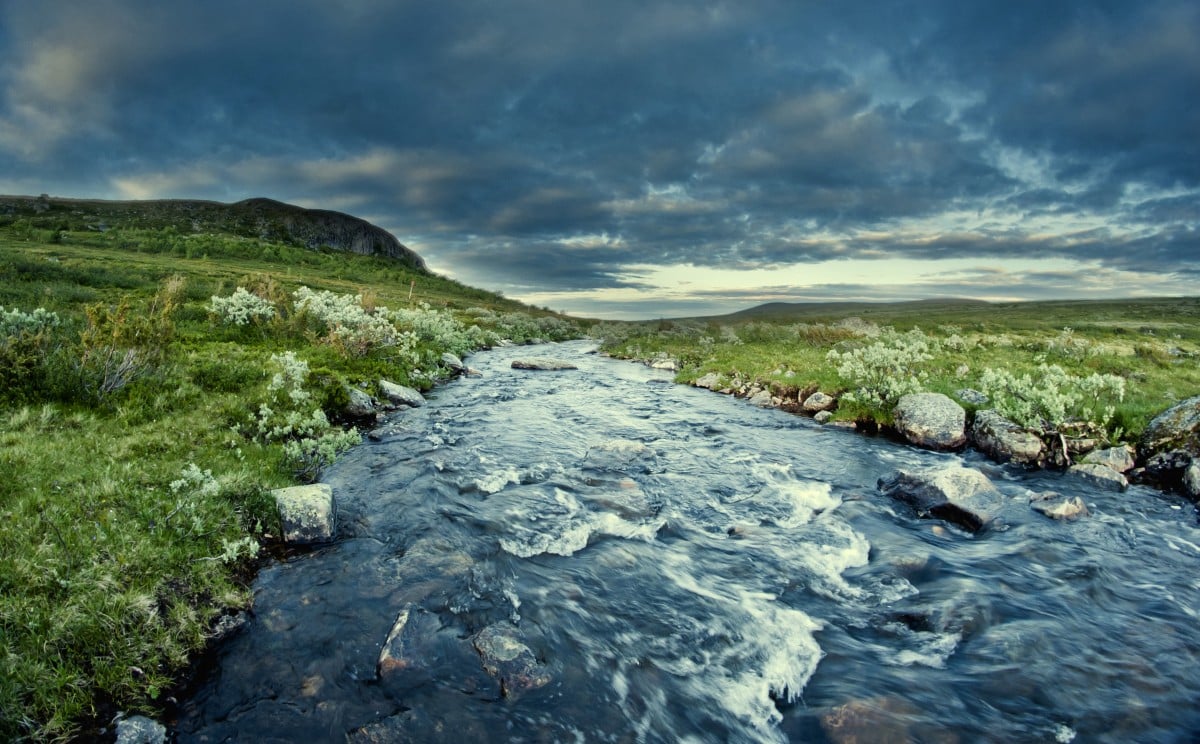 These are some of my favorite hikes in Sweden:
High Coast Trail: A 130 km trail passing through Skuleskogen National Park and a handful of UNESCO world heritage sites.
The Jämtland Triangle: One of the most famous treks in Sweden is famous for a reason. On the Jämtland Triangle trek (48 km) you can expect amazing food at the various huts, stunning mountain views, and saunas to relax in at the end of a long day of walking!
Tarfala: Turquoise mountain lakes set against a backdrop of dramatic peaks make the Tarfala valley one of the most beautiful places you'll ever go.
Sörmlandsleden Trail: The Sörmlandsleden Trail may be over 1,000 km long, but don't worry, you don't have to do it all! Much of the trail is located in central Sweden and is very accessible from the road at various points. Tackle a chunk of it and you will find your self surrounded by gorgeous lakes and ancient forests.
Pilgrim Path St. Olavsleden: This is Sweden's version of the Camino de Santiago. This centuries-old (over 1000 years!) trail stretches through Sweden and Norway, starting at the Swedish east coast before following the route to Trondheim in Norway.
Kullaberg Nature Reserve: An impressive area on Sweden's southwest coast. Here the trails are hilly and the landscapes sublime. I love the lighthouses!
The Vasalopp Trail: Another gem of a hike around Dalarna in central Sweden. This trail is also famous for the "Vasalopp" ski event every year. So if you're backpacking Sweden in spring, summer and autumn you can trek it, or in wintertime, you can cross-country ski it.
Joining an Organized Tour in Sweden
For most countries, Sweden included, solo travel is the name of the game. That said, if you are short on time, energy, or just want to be part of an awesome group of travelers you can opt to join an organized tour. Joining a tour is a great way to see a majority of the country quickly and without the effort that goes into planning a backpacking trip. However—not all tour operators are created equal—that is for sure.
G Adventures is a solid down-to-earth tour company catering to backpackers just like you, and their prices and itineraries reflect the interests of the backpacker crowd. You can score some pretty sweet deals on epic trips in Sweden for a fraction of the price of what other tour operators charge.
Final Advice Before Visiting Sweden
Well there you have it my friends. That's all I got. You now have everything you need to have an epic time backpacking Sweden.
I hope you have found my Sweden travel guide helpful! It was a pleasure to write.
I hope you are able to get into plenty of awesome adventures (and a little debauchery) during your time backpacking around this magical and wild land. Best of luck on your journey!
---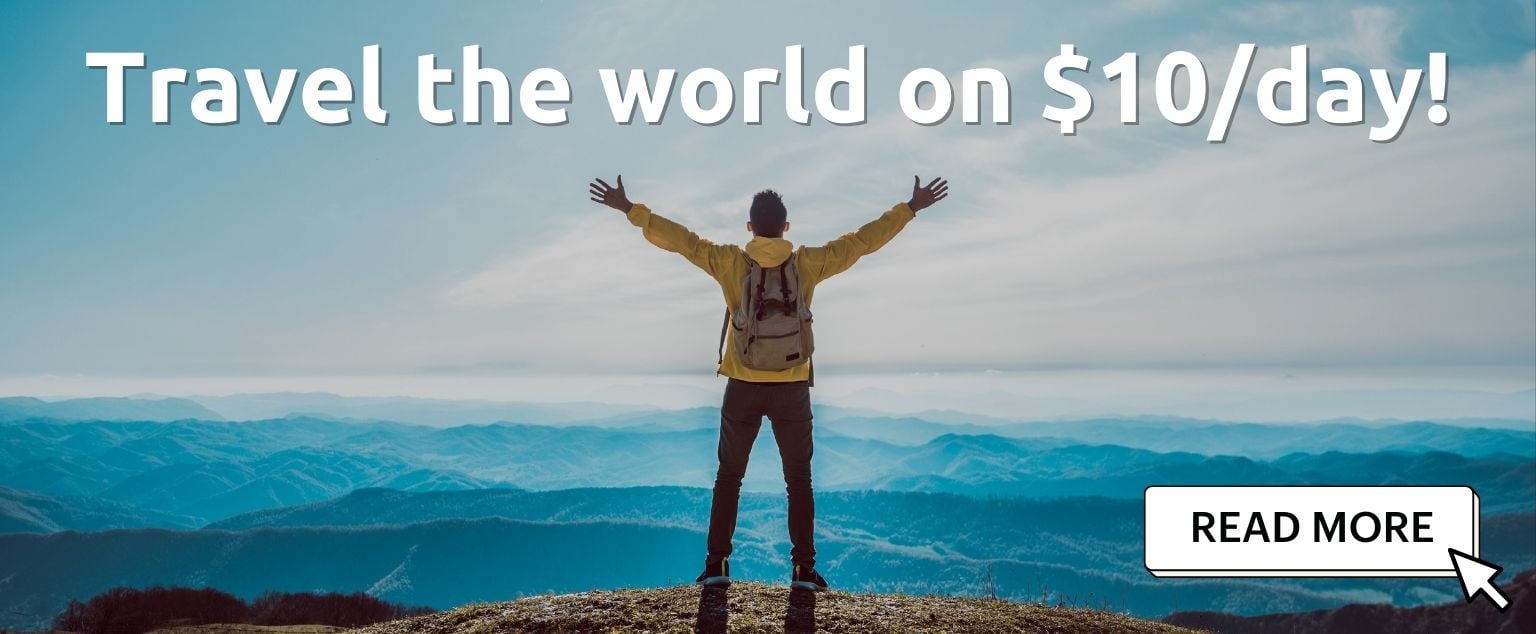 And for transparency's sake, please know that some of the links in our content are affiliate links. That means that if you book your accommodation, buy your gear, or sort your insurance through our link, we earn a small commission (at no extra cost to you). That said, we only link to the gear we trust and never recommend services we don't believe are up to scratch. Again, thank you!