Sweden has one of the best standards of living in the world. But what's it like to travel there? Well, you'll be pleased to know it's very good! Whether you're exploring its cool and modern cities or getting out into the wild, you're sure to have a great time in Scandinavia's biggest nation. Look out for cool and cutting edge design on Stockholm's cafe scene, before heading out to an archipelago and sailing in the deep blue waters! Bliss!
We're sure you don't need any more convincing to visit Sweden. But then, we encounter a biiiig problem. Sweden's expensive. Which is fine if you live there. But if you're backpacking, it can be really off-putting. Luckily, it's possible to keep your travel costs down! Instead of hotels, take a closer look at hostels.
With that in mind, we've decided to help you out. In this guide, we'll check out the best hostels in Sweden. We've taken into account different travel styles, personalities, and most importantly, budgets.
With our list, carefully curated by our expert travel writers, you'll never struggle to find where to stay in Sweden. So, let's jump in and check out the best Swedish hostels!
Quick Answer: What are the Best Hostels in Sweden?
The Top Hostels in Sweden
We'll kick off with our best hostels in Sweden. Normally, we only put three in this section but Sweden offers some seriously cool places that will make you feel home away from home. So, here are 5 to choose from – including not only one of the most unique hostels in Sweden but in the entire world – your backpacking Sweden trip will definitely be a blast!

Do You Want to Travel FOREVER??
Pop your email in below to get a FREE copy of 'How to Travel the World on $10 a Day!'.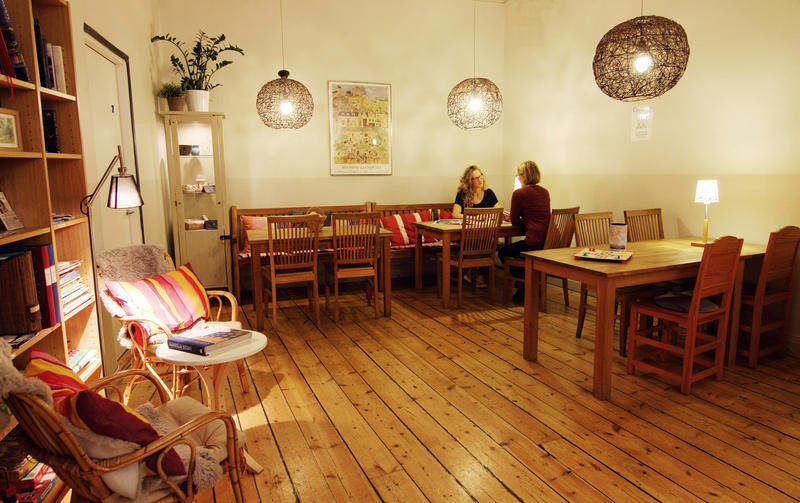 Historic building
Great location
Bike rental
Book exchange
You wouldn't think that you'd find any budget accommodation in Gamla Stan, Stockholm's Old Town, let alone one of the best cheap hostels in Sweden. But it's always nice to be proved wrong! This historic building isn't just all about a great location, there's bike rental so that you can easily explore Stockholm's islands and a book exchange for when you come back tired and want to do something relaxed and chilled out. Also, with the money you save on the hostel, you can treat yourself to a meal nearby. After all, some of the best food in Sweden is in Stockholm's Gamla Stan!
Best Hostel in Stockholm, Sweden for Solo Travellers – City Backpackers Hostel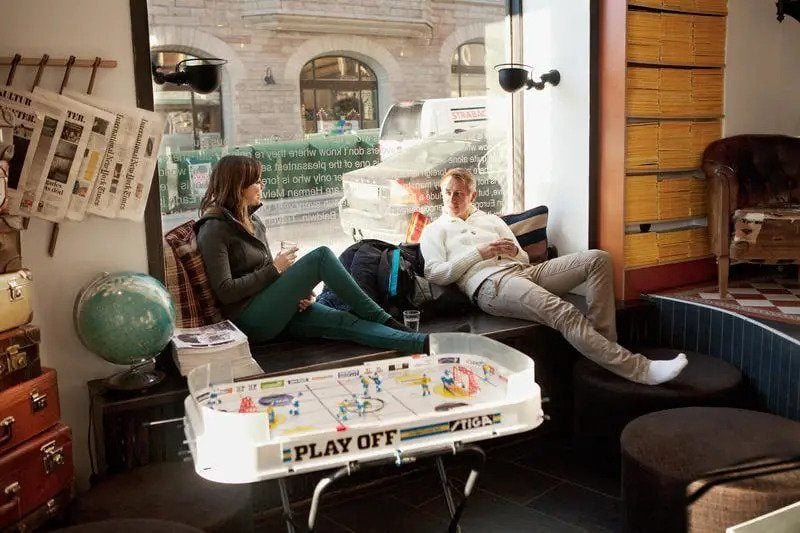 Rooftop terrace
Live Music and DJs
Traditional Sauna
Cool common room
We know what it's like travelling solo – at times it can be tricky. Unless you're super confident, approaching people just for a chat can seem overwhelming. However, if you're in a super-fun and friendly atmosphere with lots of activities going on, that becomes much easier! City Backpackers Hostel in Stockholm offers a bit of everything – there's a cool rooftop terrace where you can meet new people, which sometimes hosts live music and DJs. If it's a bit chilly, pop down to the common room or even better – the sauna!
Best Hostel for Digital Nomads in Stockholm, Sweden – Generator Stockholm
Chill out lounge
Restaurant, bar and cafe
Great location
Powerpoint in bed
Digital nomads are lucky in the sense that they don't need to keep an eye on the budget as much as other backpackers. However, it's only natural to want good value for money. That's what you'll get at Generator Stockholm. It's full of flexible common areas which you can choose for chatting and making new friends, or getting that important email sent off or the final touch on your latest project. Want to work from your bed? No problem. There are a USB charger and lamplight in each bunk!
Most Unique Hostel in Stockholm, Sweden – Jumbo Stay STF/IYHF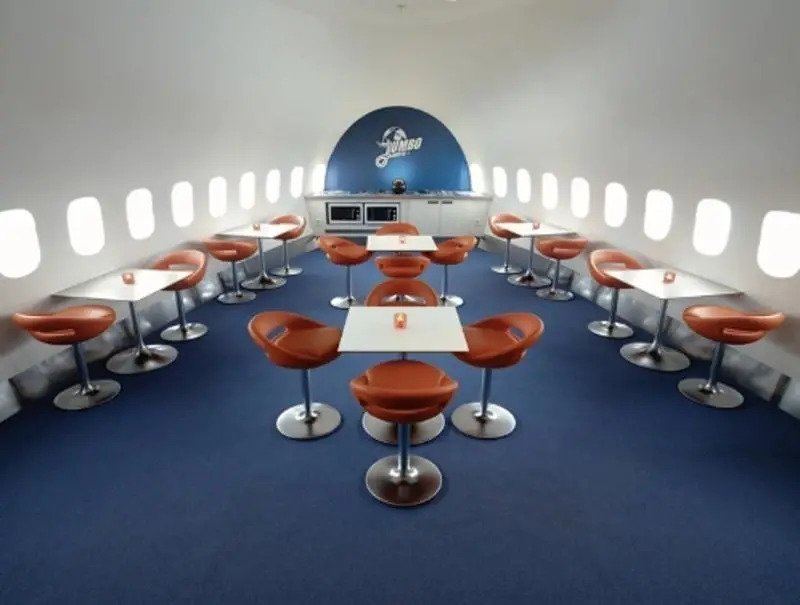 Bar and restaurant
Right by Arlanda Airport
Breakfast served from 3am
IT'S A JUMBO JET
Got an early start or a late flight? If you want to stay near Arlanda Airport, let us show you one of the coolest and most unusual hostels in Sweden. Possibly in Europe! Don't pinch yourself, that really is a jumbo jet. It's been converted into a hostel. And it's not like the budget flight you arrived on, this one is huge. It even fits a restaurant and cafe in there. If you want to have a really memorable experience, consider splashing out a little extra for the cockpit suite. We could describe it, but we won't do half as good a job as the pictures!
The Overall Best Hostel in Uppsala, Sweden – Selmas Hytt & Salong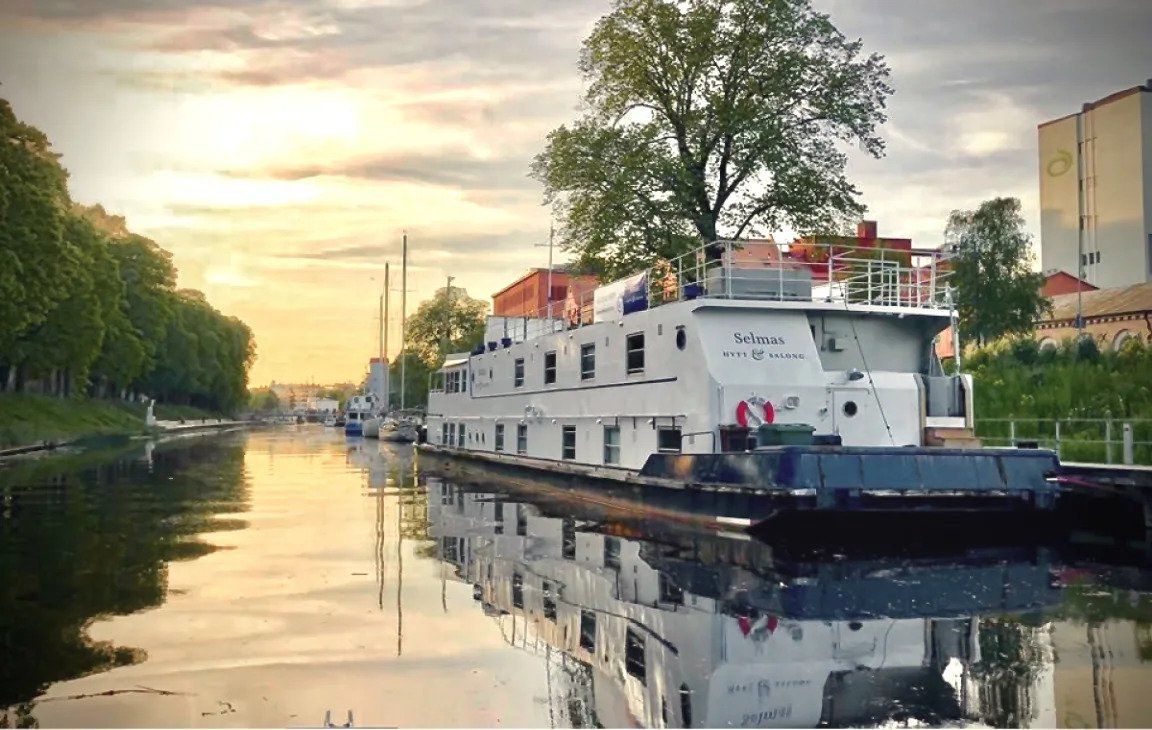 Hostel boat
Bar and Cafe
Board Games
Unique and cosy
Let's kick off our list of the best hostels in Sweden in Uppsala. The university city just a hop, skip, and a jump from Stockholm is a great place for history buffs and students. And when you're there, why not make your stay memorable by booking a hostel on a boat? It's no gimmick – the boat comes equipped with a bar and cafe and comfy beds, while you can chill out in the common room with fellow travellers over a board game.
Selmas Hytt & Salong is one of our favourites in Sweden but they're not taking guests right now. We're not sure if they're closed for good but we hope they'll come back soon.
Best Hostel for Outdoor Enthusiasts in Stromsbruk, Sweden – Kustleden Hostel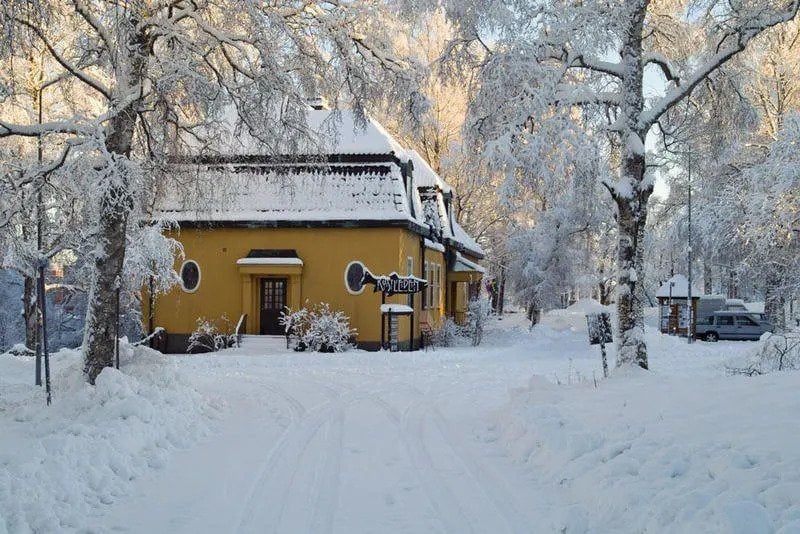 Free cinema
Great location
Free use of bicycles
Outdoor Terrace
Up on the east coast of Stockholm, this one is really off the beaten track. There's not a lot to Strömsbruk, but it is a great place for getting immersed in the great outdoors. This one is for a serious Swedish traveller, and it's probably best for those with a car. But it's worth it! This authentic Swedish hostel is next to a park and a river, and it shows movies free of charge. This one is perfect if you're planning to go hiking, fishing, or kayaking!
Kustleden Hostel is one of our favourites in Sweden but they're not taking guests right now. We're not sure if they're closed for good but we hope they'll come back soon.
From the depths of the hostelsphere, we bring you… the Hostel Card!
HostelPass has spent years & years looking for the best places to stay in Europe, and they just came back with something GREAT.
The Hostel Card is a hassle-free solution with up to 25% discount at the most amazing hostels, tours, and experiences. Any-where-you-go.
Don't sleep on the ultimate budget travel card — use code "brokebackpacker" at checkout for 25% off!
Get the Card
One of Europe's most unique capitals, Stockholm is based on 14 islands across an archipelago in the Baltic Sea. Your first stop is likely to be the Gamla Stan – the Old Town. Here, you'll find 17th and 18th-century buildings, as well as a medieval cathedral and the Royal Palace. Not only that, some of the best places to eat and drink in the capital. Don't miss Djurgården Island and the Vasa Museum off your Stockholm itinerary either. Last but not least, there are some seriously cool hostels in Stockholm – and not all are on land!
A legendary hostel in Sweden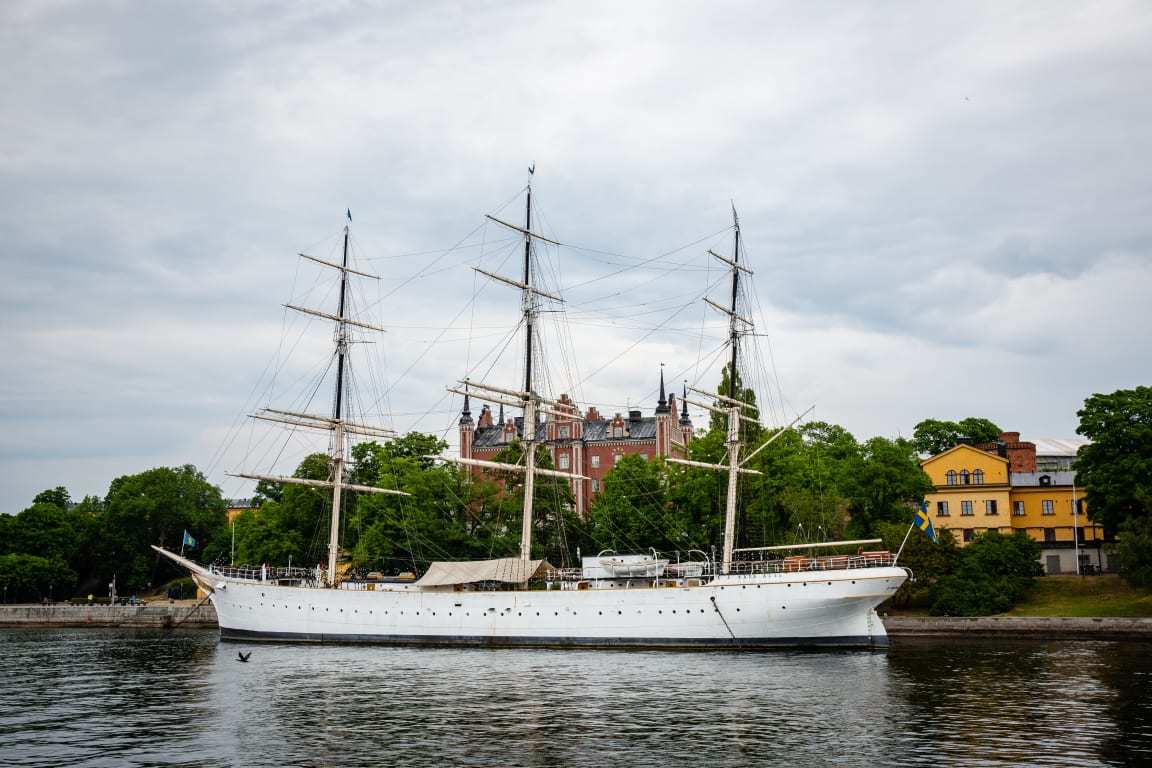 Stay on a boat
One of the city's most famous landmarks
Overlooks the Gamla Stan
Another unique Swedish hostel
There are a lot of unique hostels in Sweden, and one of them is our favourite place to stay in Stockholm. It may not be good if you get easily seasick, but it's one of the city's most famous landmarks! It's also in a great location – overlooking the city's Old Town and just a hop, skip, and a jump from the ferry to Djurgården island. For an extra fee, you can get an ecological buffet breakfast here. Note that this hostel has a building on the mainland too. If you're desperate to stay on the boat, double-check when you're booking!
A great cheap hostel in Sweden's capital
Awesome location
Lots of cafes nearby
Book Exchange
Board Games
Another of the coolest cheap hostels in Sweden is a little off the beaten track in its capital Stockholm. It's still walking distance from the Old Town though! There are lots of cafes on your doorstep, so you can meet locals and get a real flavour for life in the city! If you fancy a night chilling in the hostel, it's not wild or raucous. You're more likely to find comfort in a board game with another guest or a quiet night in with something from the book exchange curled up in your super-comfy bed.
A cool place to stay in Stockholm's Old Town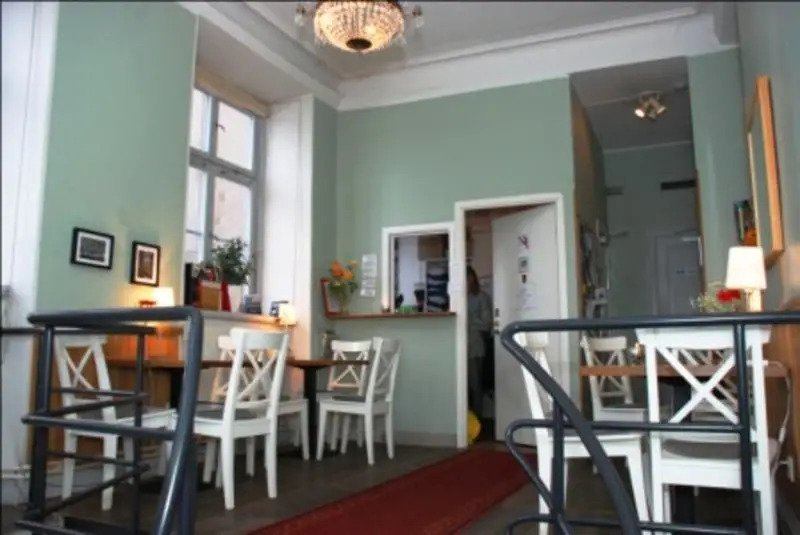 Central location
Guest kitchen
Common room
Security lockers
Another awesome hostel in Stockholm's Old Town, Dockside hostel is right on the waterfront. Not only is it near the beautiful squares, quaint cafes, and tasty restaurants of the Old Town, but it's a stone's throw from the crazy nightlife of Stureplan too! If you'd prefer to keep your costs down, you can prepare meals in the guest kitchen and enjoy them in the common room. It'll be easy to make new friends there as you cook. There are security lockers too, so you can be safe in the knowledge that while you explore Stockholm, your valuables are under lock and key.
Another unique Swedish Hostel
Set across two lovely boats
Buffet breakfast available
Cafeteria
Small bar
We're going to round off our favourite hostels in Stockholm with another one on a boat. These two red boats and white boats are one of the cosiest places to stay in town, and it's just a hop, skip, and a jump from lots of the top tourist attractions. You'll have to go out for dinner – there's no kitchen here as it's a bit of a hazard. However, there is a small cafeteria and a bar too if you want to pick up a snack or enjoy a glass of wine as you watch the sunset.
City Hostel – Central Station
A fun and friendly Swedish hostel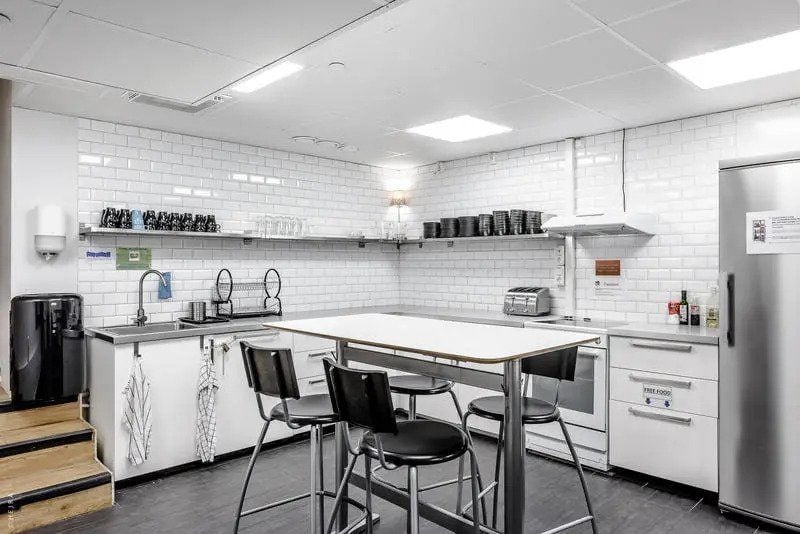 Top location
Relaxed common area
Free tea and coffee
Friendly atmosphere
If you're planning to take some day trips while backpacking Stockholm, then it makes sense to be near the city's train station. And the clue is in the name really! City Hostel Central station doesn't just offer a great location though – you get plenty of freebies including free tea and coffee. Head to the common room to meet other adventurers, and just soak up the friendly atmosphere here! If you don't mind splashing out extra for a private room, take advantage of a cable TV and free Wi-Fi.
City Hostel – Central Station is one of our favourites in Sweden but they're not taking guests right now. We're not sure if they're closed for good but we hope they'll come back soon.
Is This the Best Backpack EVER???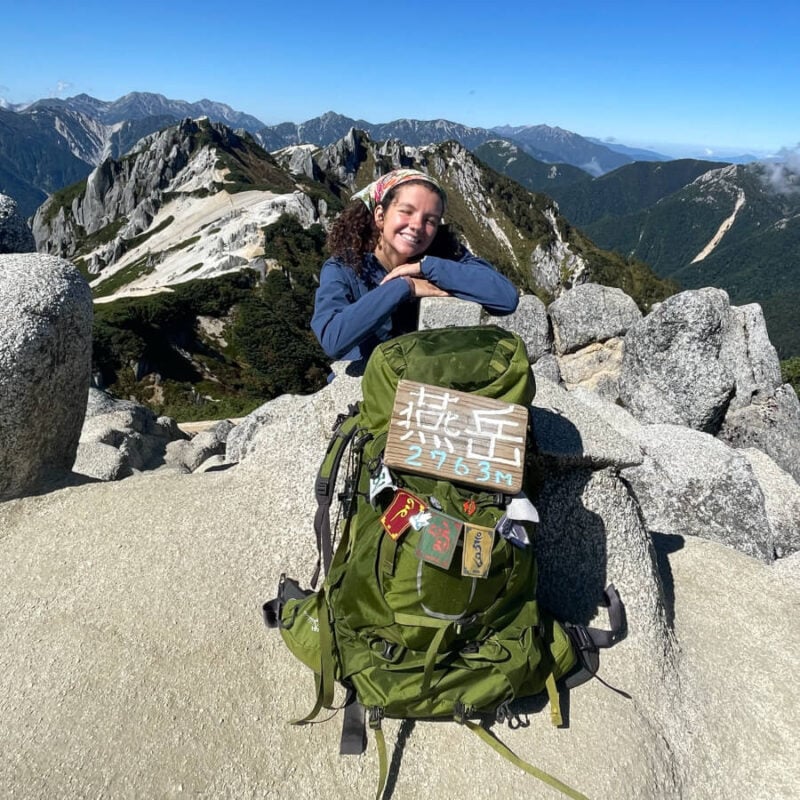 Gothenburg is the second-largest city in Sweden and the fifth-biggest in Scandinavia. So, surely in all that hustle and bustle, there are a few cool things to do, right? Of course, there are! Head to the awesome Liseberg Amusement Park to get the adrenaline flowing, or learn something new at the Universeum. To chill at the end of the day, head to the candlelit pubs of Haga. Knowing where to stay in Gothenburg is equally important as you want to make sure that you come back to a comfortable place after a long day out. Our top recommendations of hostels in Gothenburg are below.
The top hostel in Gothenburg!
Excellent location
Common Room
Clean and comfortable
View of Slottsskogen
Looking for the top hostel in Gothenburg? Well, this one is a combined hotel and hostel – so it offers a little bit of luxury at a very affordable price! You'll still get the facilities of a hostel – so there's a common-room where you can easily meet other travellers. There's also a fully equipped kitchen where you can prepare whatever meals you like and keep your money for enjoying Sweden's second city. From the hostel, you've got an excellent view of the Slottsskogen park and garden – one of the city's most beloved green spaces!
One of the cheapest hostels in Sweden!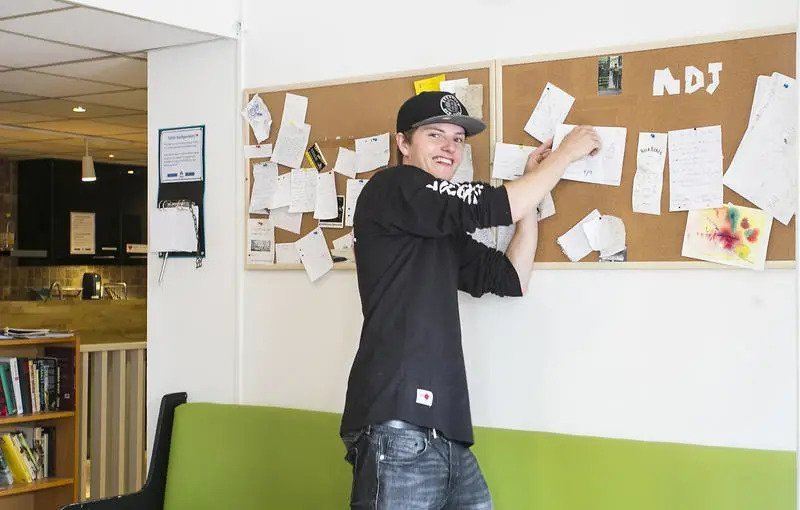 Fully equipped kitchen
Pool Table
Social events
Free sauna
Backpackers in Sweden won't be disappointed when they arrive at Backpackers Göteborg. It's a great hostel if you're on a budget, but don't think that by spending less you're not getting a lot of bang for your buck! As well as the obligatory fully equipped kitchen, there are a lot of ways to meet other guests. So, it's great for solo travellers! Challenge someone to a game of pool, take part in one of the cool social events (including karaoke and quiz nights), or if you need warming up – take advantage of the free sauna.
One of the top hostels in Sweden for solo travellers
Pub crawls
Quiz nights
On-site spa
Common room with games
Sweden isn't really a place for party hostels, but that doesn't mean you can't find somewhere lively and friendly. Slottsskogens Youth Hostel is just the place for enjoying the company of new friends and blowing off some steam during your Scandinavian adventure. There are quiz nights and pub crawls if you fancy a drink, to get the full hostel life experience. However, if you want something a little more therapeutic, there's also an on-site spa. Certainly not something you'd usually find in a hostel!
A sporty Swedish hostel!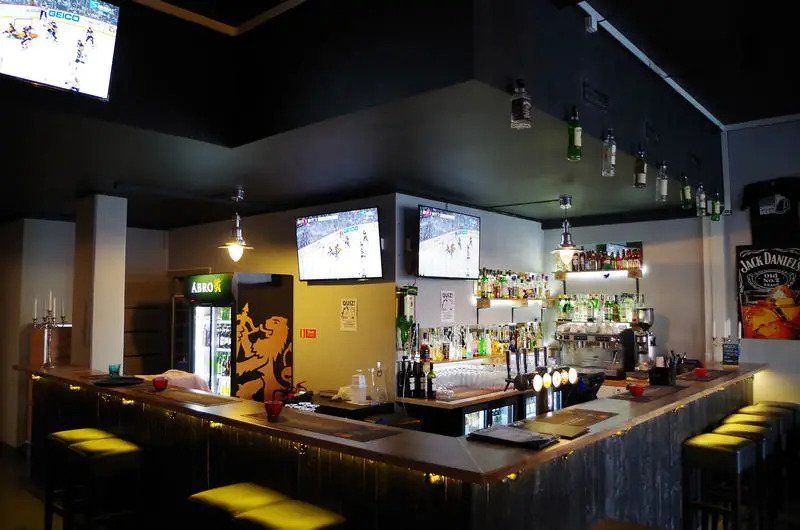 Right by Liseberg amusement park
Guest kitchen and lounge
Sports bar
On-site restaurant
If you're planning to visit Liseberg amusement park, then here is an excellent Swedish hostel just 150 metres away. If you're hungry, just head down to the bar or restaurant which serves food from 7am till late at night! As well as the sports bar, where you can catch the latest Allsvenskan game, there's a common room if you'd prefer to meet some new travellers or read a book. If the prices in the restaurant are a bit too much, whip something up in the guest kitchen instead.
Eco-friendly hostel
Guest kitchen
Small summer garden
Cash free!
It may be traditional, but this place is one of the most eco-friendly hostels in Sweden. It's just 12 minutes on the tram from Gothenburg central station and a ten-minute walk from the picturesque area of Haga, where all the candlelit pubs are. If you're visiting in the summer, take advantage of a small garden where you can sit with a bite to eat, enjoy the company of fellow travellers, or just get lost in a good book. Just make sure that you have a debit or credit card if you decide to stay at STF Stigbergsliden – it's cash-free!
Malmö is a cultural hub just across the Øresund bridge from Denmark. The city's castle is a cool place to visit and learn about the city's history. After that, settle down to a coffee and cake in the cobblestoned Lilla Torg Square. The waterfront is a stark contrast to the old town – with ultra-modern architecture and Scandinavia's tallest building!
STF/HI Vandrarhem Malmö City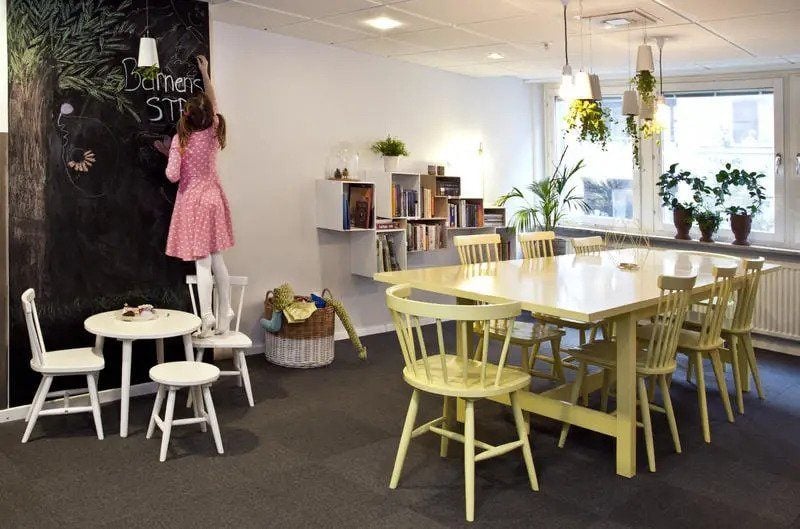 Fully equipped kitchen
Central location
Book exchange
Mini supermarket
We've just got one hostel for you in Malmö, so we've effectively made your decision for you if you're visiting the 3rd biggest city in Sweden. We haven't just picked any old place though – this awesome hostel is right in the centre of the city, so you can make the most of the European vibe here. On your doorstep, you have the Malmö opera house, lots of restaurants, bars, and cafes, and some world-class museums and galleries. If you'd prefer not to eat out, the mini supermarket and fully equipped kitchen are an excellent money-saving combo!
STF/HI Vandrarhem Malmö City is one of our favourites in Sweden but they're not taking guests right now. We're not sure if they're closed for good but we hope they'll come back soon.
Uppsala is one of the oldest cities in Sweden, and its roots go back to the 3rd century! This peaceful city comes alive during university term time – there's a population of around 40,000 students here. Although it's an easy day trip from Stockholm, you'll be able to soak up the atmosphere and learn more about the historical and spiritual heart of Sweden should you stay a night.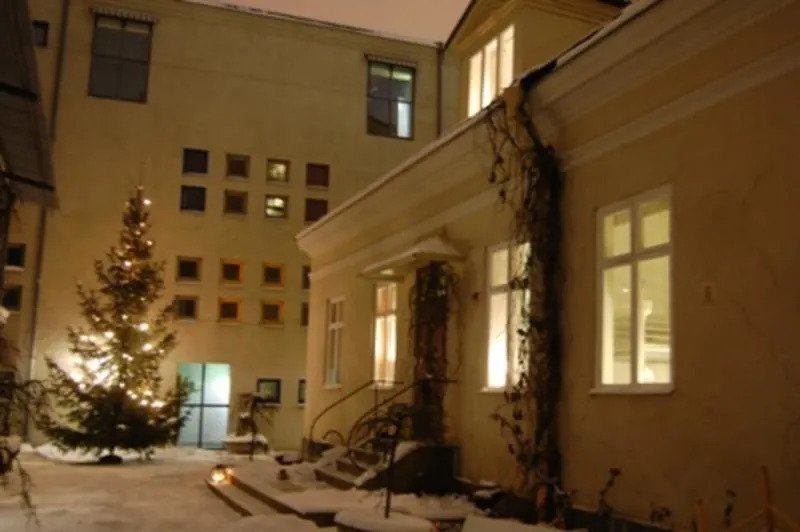 Great location
Tea and coffee
Guest kitchen
In a historic building
If you remember all the way back to the beginning of our list and the best hostel in Sweden, that was in Uppsala. However, it's not the only great place to stay in this Scandi student city. While it may not be on a boat, Vandrarhem Uppsala is in a historic building from the 19th century, which is pretty cool. It's in a top location too! And you've got the option of preparing your own meals in the guest kitchen if you don't fancy heading out. Accompany whatever you cook with a tea or a coffee – it's free!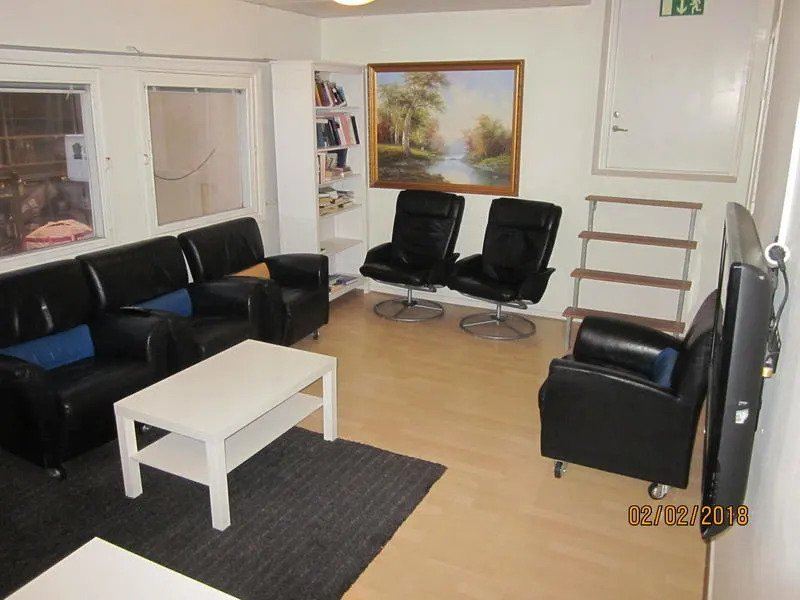 Well-equipped kitchen
TV lounge
Great location
Laundry facilities
Just 6 minutes from Uppsala Central Station, you'll find this top Swedish hostel. It's all about location, location, location, as all the museums, cathedral, castle, and botanical gardens are within walking distance. Not to mention the main shopping street in town! But you can have a great location and still not be satisfied with your hostel, unfortunately. That won't be the case here. Kick back after a day of sightseeing in the TV lounge. Long-term travellers will be pleased to know that there are laundry facilities here, so you can give those well-worn clothes a much needed clean.
Excellent location
Contemporary design
Friendly staff
Guest kitchen
Another great Swedish hostel a stone's throw from Uppsala's central station is this lovely spot. It's even got central station in the name! You've got a 24-hour reception, so no matter what time you arrive there'll always be someone there to welcome you. And the staff are known for being really friendly and helpful here. You do have to pay a little extra here for bedlinen and towels, but if you've got your own that shouldn't be a problem. A breakfast buffet is another add-on you can take advantage of too!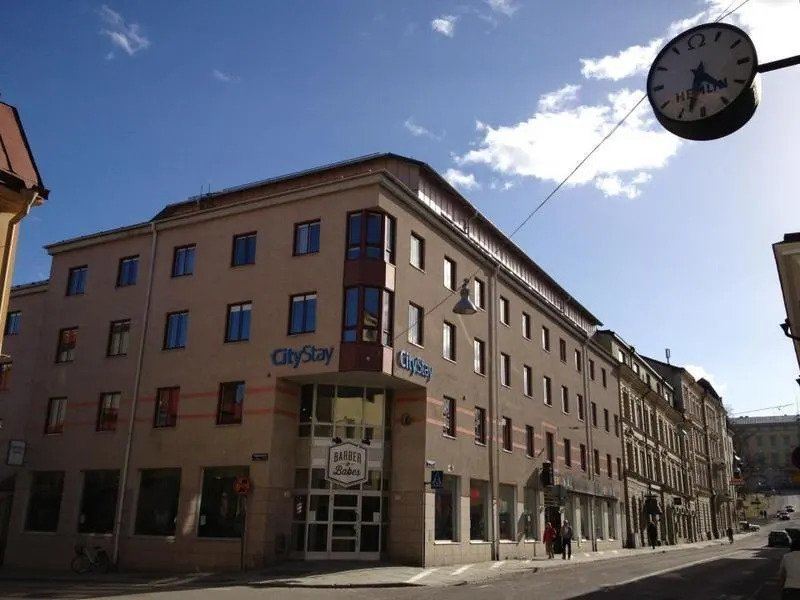 Biggest hostel in Uppsala
Ideal for students/uni visitors
Restaurant
Helpful staff
We've seen a lot of the best hostels in Sweden, so here's something just that little bit different. City Stay Uppsala is right next to the university, but shhh, it's not actually a hostel. No, it's listed a budget hotel – but with such love for it on Hostelworld, we couldn't leave it off the list! There's a range of private rooms – so it suits everyone from solo travellers, to couples, to small groups of friends and family travelling together. And when you get hungry, you can just head to the on-site restaurant to fill your stomach.

Our GREATEST Travel Secrets…
Pop your email here & get the original Broke Backpacker Bible for FREE.
An island off the southeast coast of Sweden, Oland is one of the best places to connect with nature here. Take a bike and explore the flat land of the island, or chill out on a beach. A lot of Oland is seasonal, so some of the hostels here won't be open in winter!
A top hostel in Oland for outdoor enthusiasts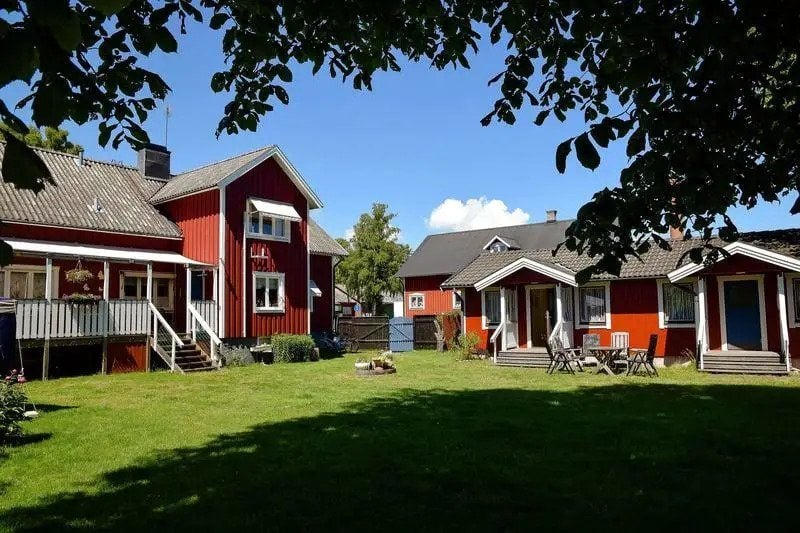 Eco-friendly hostel
Big garden
Garden games
Pets welcome on request
We wanted to close our list of the best hostels in Sweden with somewhere pretty special, and we definitely got our wish! Alvaret Hotel & Hostel is one of the nicest eco-friendly hostels in Sweden, and there's a whole lot to keep you entertained here. It's another crossover accommodation, so you've got the best of both words – the social side of a hostel and the luxury of a hotel. Take some games out into the big garden and play with your family and friends, or with new ones that you've made in the common room. Travelling with pets? Let this awesome Swedish hostel know before, and you should be okay to bring your furry friend.
StrandNära Organic B&B
One of the best outdoor hostels in Sweden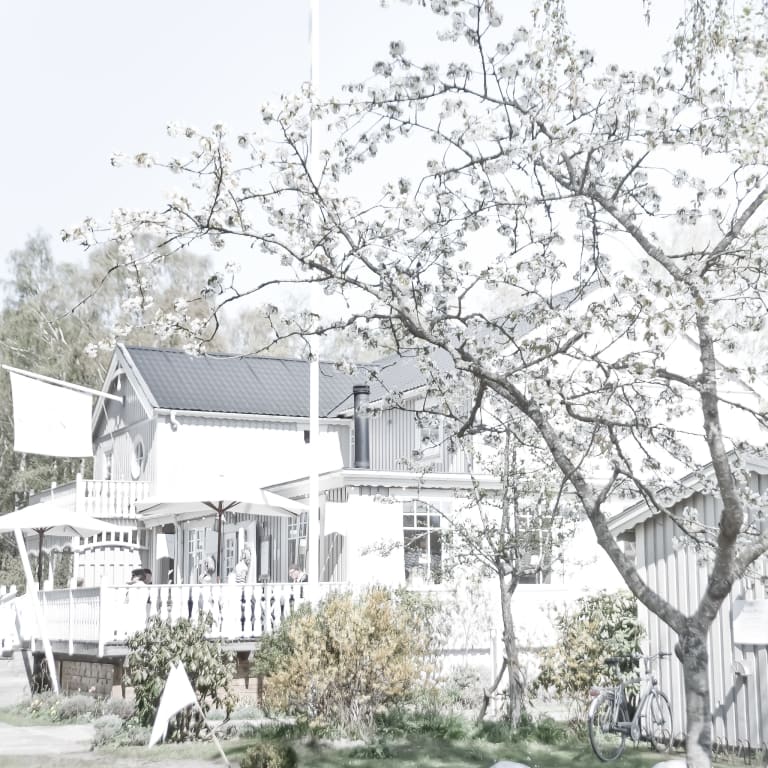 Free breakfast
Near Öland's longest beach
Beautiful former summer residence
Lovely location
This list may be full of the best hostels in Sweden, but how many have you seen that offer free breakfast? It's certainly not that common. However, at this organic B & B near one of the most popular beaches in Oland, that's exactly what you'll get! Originally, this place was a summer residence and was opened to guests in 1926. Nowadays, it's one of the most relaxing and tranquil hostels in Sweden. Oland is a little more expensive than some of the other areas on our list, but you'll find that every krone spent here is well worth it.
StrandNära Organic B&B is one of our favourites in Sweden but they're not taking guests right now. We're not sure if they're closed for good but we hope they'll come back soon.
STF Hagaby/Lantgården Hostel
A top cheap hostel in Oland
Awesome location
Free sauna access
Sports courts
Private parking
As we said, Oland is quite expensive. So, it's good to know that there's a cheap option on this awesome island. STF Hagaby/Lantgården Hostel is an old farmstead, and there are some awesome freebies thrown in. Think free sauna, parking, and access to sports courts! Boule and volleyball if you want to know more! You can also rent bicycles on site which is a great way to see this gorgeous island. After a busy day of exploring, fishing, or chilling at the beach, come back to the common room where you can enjoy free Wi-Fi and a TV.
STF Hagaby/Lantgården Hostel is one of our favourites in Sweden but they're not taking guests right now. We're not sure if they're closed for good but we hope they'll come back soon.
Before You Book Your Hostel in Sweden
There are a few things you should know before you travel to Sweden. In this section, we share some key facts about Sweden so you're fully prepared for your upcoming trip!
Currency – No the currency in Sweden isn't the Euro. It is the Swedish krona. USD1 is approximately 10 Swedish krona.
Language – Swedish is the official language in Sweden, though most of the Swedes also speak very good English.
Geography – The land area of Sweden is the 4th largest in Europe.
Other random facts – the Swedes are obsessed with Donald Duck. It's even a joke political party.
Map of Where to Stay in Sweden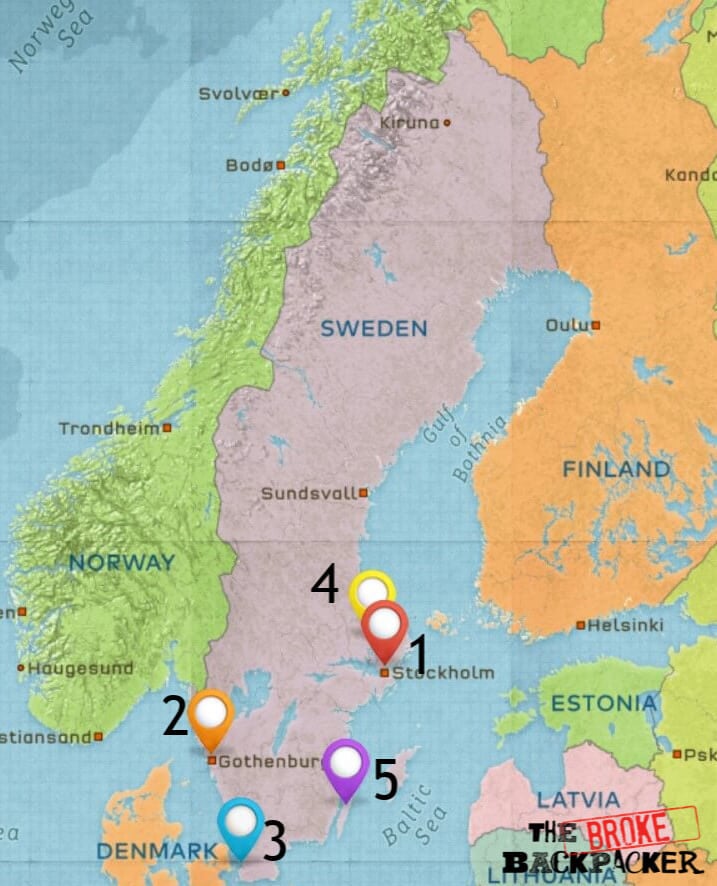 What to Pack for Your Swedish Hostel
Pants, socks, underwear, soap?! Take it from us, packing for a hostel stay is not always quite as straight forward as it seems. Working out what to bring and what to leave at home is an art we have perfected over many years.
Check out our definitive Hostel Packing list for our top packing tips!
Why You Should Travel to Sweden
So, that concludes our list of the best hostels in Sweden. Not only have we seen your standard run of the mill hostels, but we've also peeked inside boats and jumbo jets. Mad, huh?! Whatever you want as a backpacker, you can find it in Sweden. Gorgeous beaches, intriguing cities, and wide-open forests await your arrival!
Staying in Swedish hostels will not only save you money but also make your stay more fun! Who knows, you might even make friends for life. You'll certainly have some awesome memories!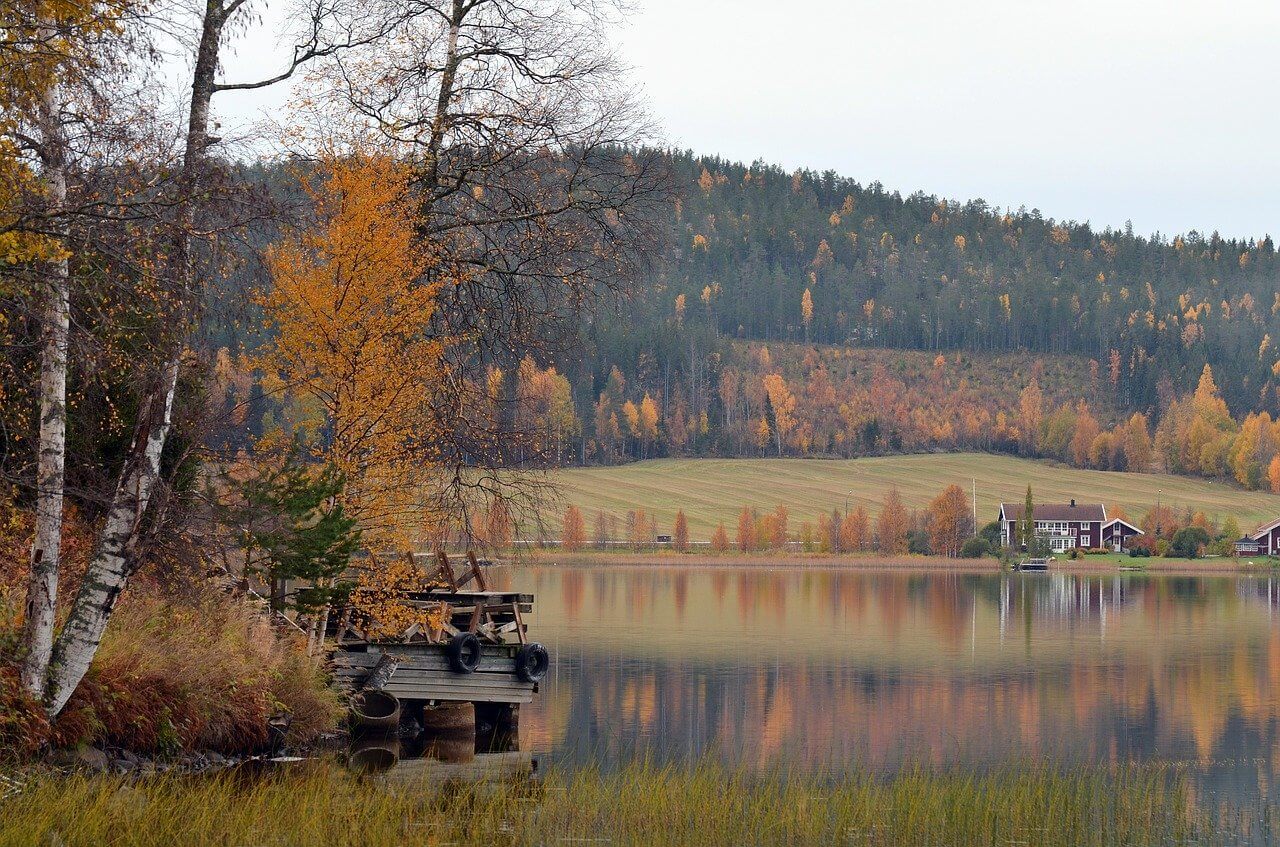 If you're still scratching your head about where to stay, chill out. And pick our top hostel in Sweden – Selmas Hytt and Salong. It's in Uppsala, so it means you'll get to see more than just the capital Stockholm! However, all of the hostels on our list have been carefully picked – so you won't get a bad experience from anywhere on our list!
Wondering if Sweden is safe to travel? Read our Sweden safety guide to find out!
Now that we've helped you find the best hostels in Sweden, we must be off. We hope you have a great trip!
Do you own or run a kick-ass hostel? Want to be featured on this list? Get in touch at [email protected]
Don't Forget Travel Insurance for Sweden
ALWAYS sort out your backpacker insurance before your trip. There's plenty to choose from in that department, but a good place to start is Safety Wing.
They offer month-to-month payments, no lock-in contracts, and require absolutely no itineraries: that's the exact kind of insurance long-term travellers and digital nomads need.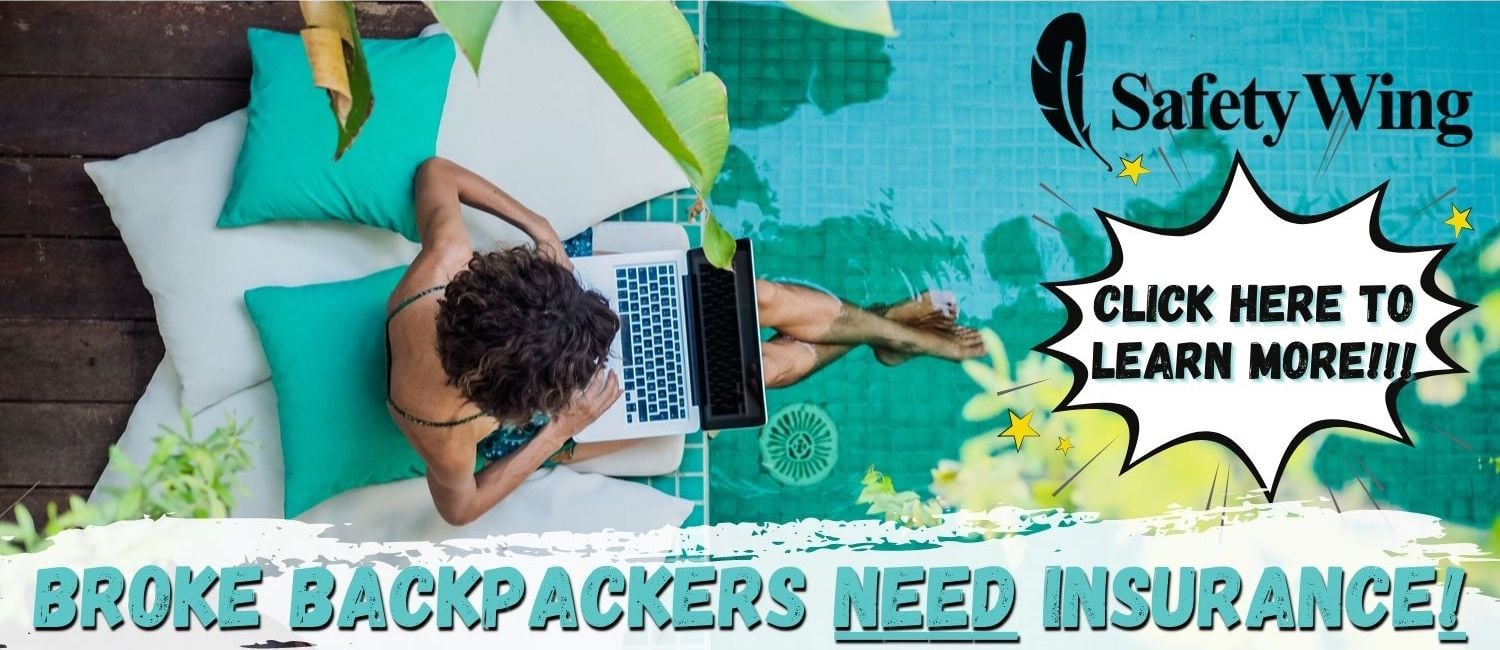 SafetyWing is cheap, easy, and admin-free: just sign up lickety-split so you can get back to it!
Click the button below to learn more about SafetyWing's setup or read our insider review for the full tasty scoop.
---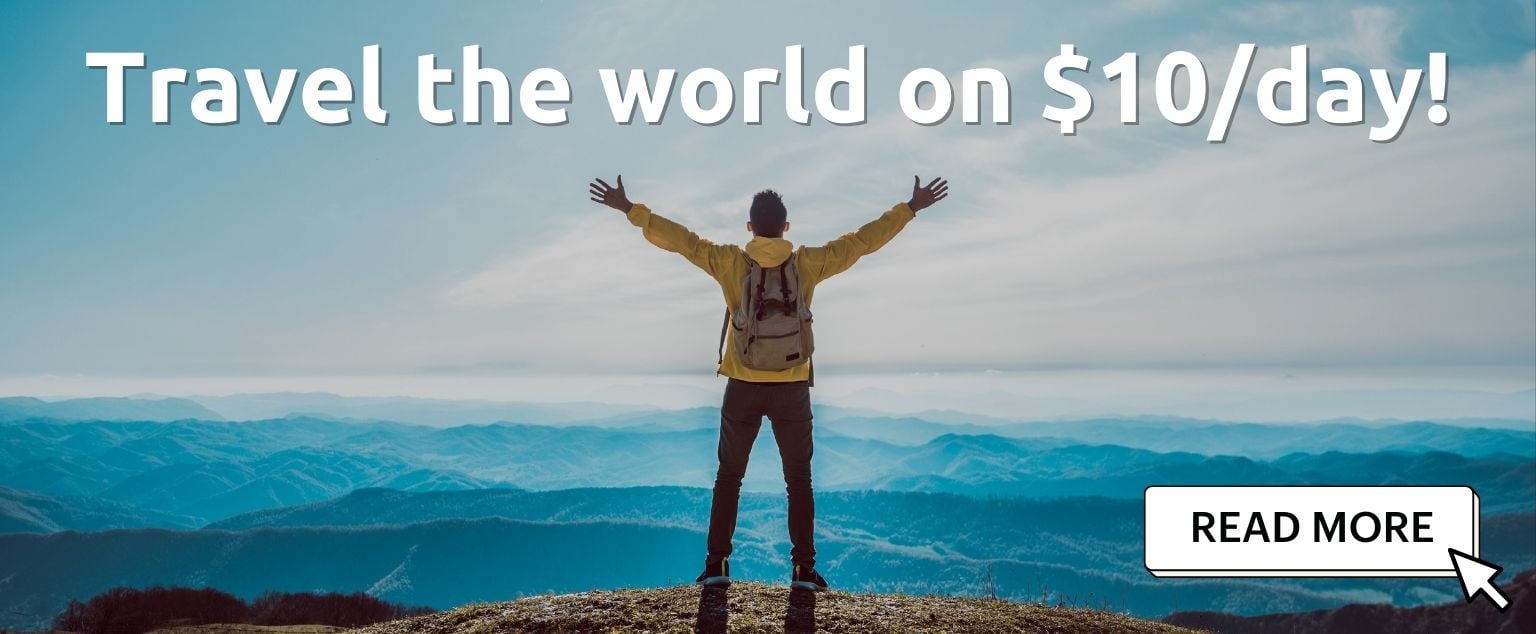 And for transparency's sake, please know that some of the links in our content are affiliate links. That means that if you book your accommodation, buy your gear, or sort your insurance through our link, we earn a small commission (at no extra cost to you). That said, we only link to the gear we trust and never recommend services we don't believe are up to scratch. Again, thank you!