Stockholm is Sweden's intriguing capital city. It encompasses 14 islands on the extensive Baltic Sea archipelago, giving it a unique landscape that makes for exciting attractions and activities! Stockholm is a modern city that holds onto its medieval roots; a fascinating destination that everyone should have on their travel bucket-list!
Sweden is a neutral country, meaning it wasn't involved in any of the world wars. Thanks to this, Stockholm's architecture and attractions have been amazingly well-preserved! This makes touring the beautiful city that much more enchanting!
With this comprehensive Stockholm itinerary, it will be easy to find something to suit your interests! It doesn't matter if you haven't decided how many days to spend in Stockholm, as you can add to your itinerary and customize it to suit your Stockholm trip! Let's get into the best way to spend your time in this charming Swedish capital!
A Little Bit about this 3-Day Stockholm Itinerary
Stockholm's history, culture, and delicious food make it a truly memorable city to explore! It has something for every traveler, from quaint cobbled streets lined with coffee shops to incredible museums and UNESCO world heritage sites, you'll never run out of things to do in Stockholm!
If you're not sure how many days in Stockholm you should spend, I suggest taking at least 2-3 days in Stockholm to explore all the very best of the city. If you want to see all of the important landmarks you might be able to fit everything into 24 hours, but that'll guarantee a lot of running around. So do yourself a favour and set more time aside.
In this 3 days in Stockholm itinerary, you'll find three days packed with iconic landmarks, culture, history, and relaxation. But don't worry, you won't have to rush from A to B, trying to fit everything in.
I've carefully structured this list, added times, routes to get there and suggestions on how long you should spend at each spot, so you can get around each place with ease. Of course, you can mix it up in a way that suits you best. Use this itinerary as inspiration instead of a fixed plan to get the most out of your trip!

Unlock Our GREATEST Travel Secrets!
Sign up for our newsletter and get the best travel tips delivered right to your inbox.
3 Day Stockholm Itinerary Overview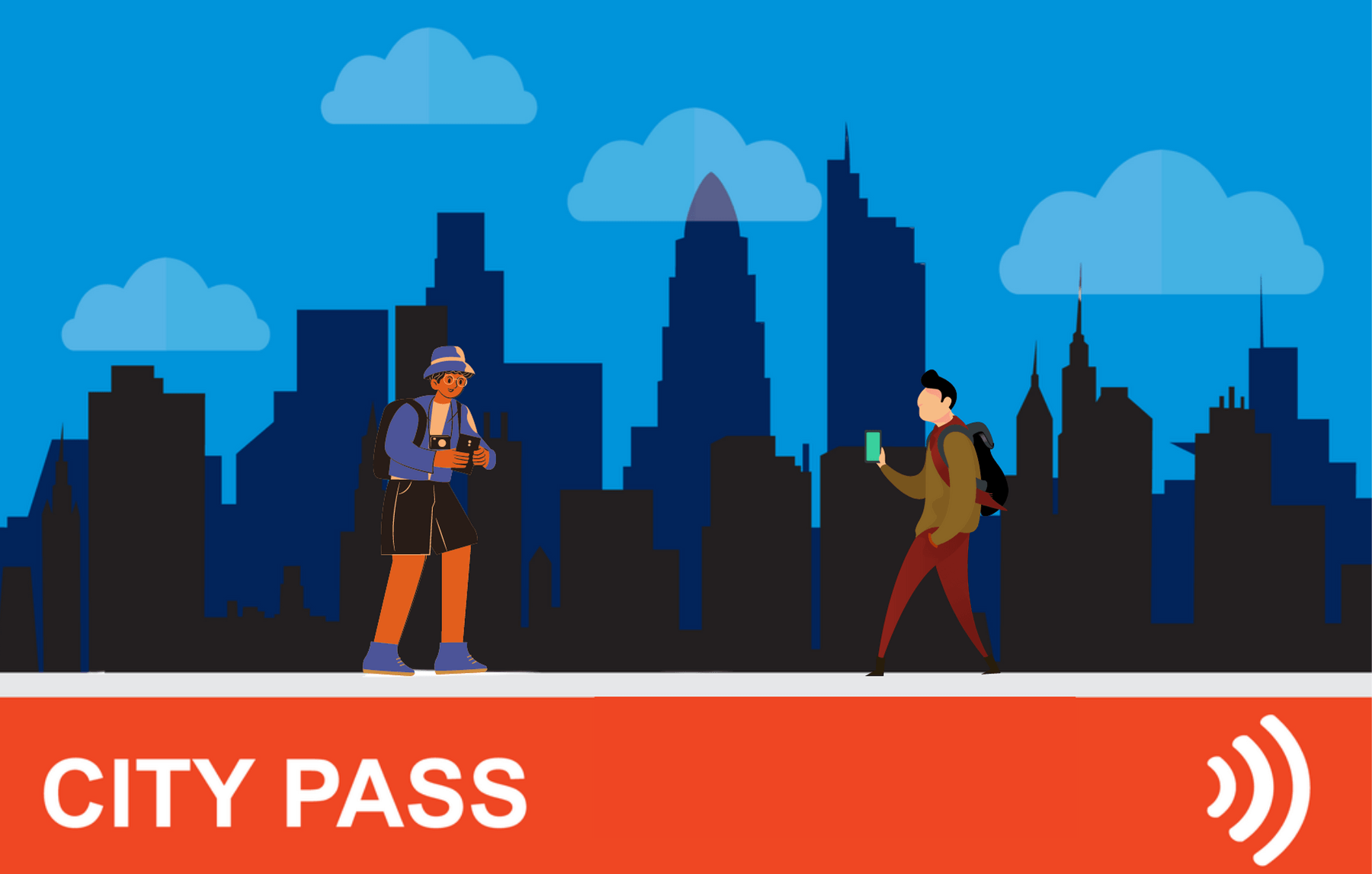 Travelling to Stockholm? Then plan yo' trip the smart way!
With a Stockholm City Pass, you can experience the best of Stockholm at the CHEAPEST prices. Discounts, attractions, tickets, and even public transport are all standards in any good city pass – be sure invest now and save them $$$ when you arrive!
Buy Your Pass NOW!
There are lots of accommodation options in varying styles and budgets around Stockholm! Choosing where to stay depends on how many days in Stockholm you're planning to spend. For a quick trip, you'll want to be centrally located. If you have more time in Stockholm to explore, you can consider staying in other areas of the city!
Gamla Stan is the best place to stay in Stockholm to be close to all the action! This area is ideal for first-time visitors, or anyone spending a quick weekend in Stockholm. You'll be able to walk to many of the city's attractions which will save you time on travel. There are also loads of stylish Stockholm Airbnbs in this area.
Since this is one of Stockholm's more popular districts, you'll also find an abundance of restaurants, bars, shops, and convenient transportation options!
Vasastan is located close to the popular areas of Stockholm but gives visitors the opportunity to enjoy the scenic open spaces of Stockholm! This area is known for its beautiful parks, like Vasaparken and Observatorielunden Park. It's also close to art galleries, museums, and antique shops. This area provides a wonderful alternative to the busy city center of Stockholm!
The City Backpackers Hostel in Stockholm comes highly rated, and it's not hard to see why! A few of the hostel perks include free pasta, a large, fully-equipped guest kitchen, and free sauna use! The location is perfect for exploring all of your Stockholm points of interest. Both Gamla Stan Old Town and the main shopping street, Drottninggatan is within easy walking distance!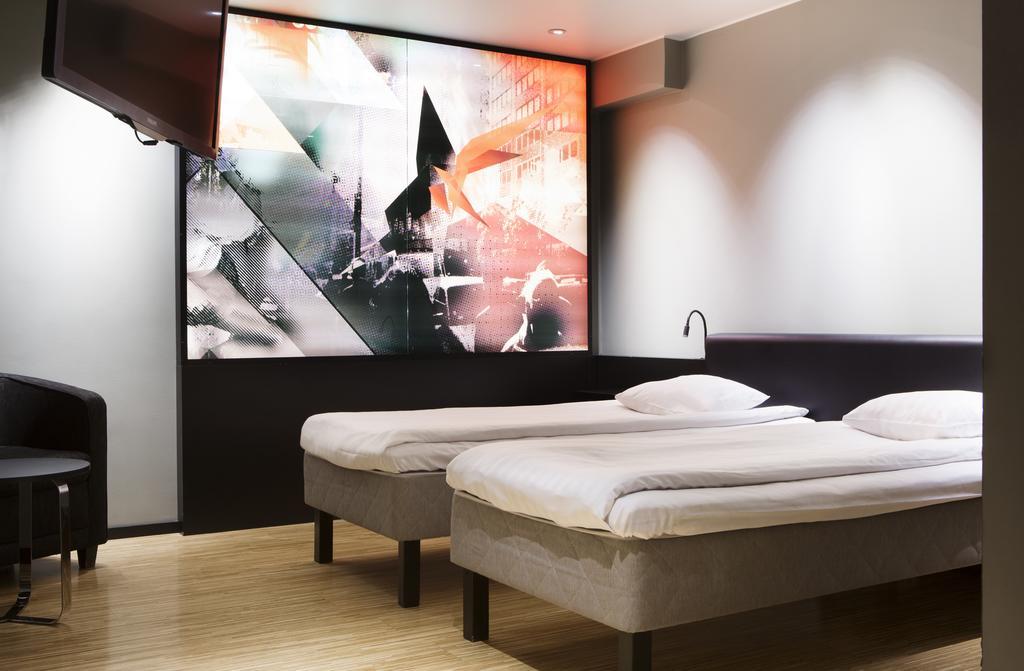 This Stockholm hotel is a great value for money! Located directly opposite Stockholm Central Station, the City Bus Terminal and the Airport Express Train, you'll be easily connected anywhere you wish to go! Guests will enjoy comfortable rooms with free Wi-Fi, flatscreen TV, and bathrooms with hairdryers, and more!
Best Luxury Hotel in Stockholm – At Six
For a bit of luxury, At Six is a great option for accommodation! The hotel is centrally located and features a restaurant, a wine bar with an outdoor terrace, and a well-equipped gym open 24-hours! A coffee machine and minibar are featured in every room as well as a flat-screen TV, a universal adapter, and much more!
The first day of your itinerary for Stockholm will see you mainly exploring the city's historic heart, with the addition of a couple of modern attractions. We've traced out your day, so all of the Stockholm landmarks we've included are within easy walking distance to each other!
9:00AM – Gamla Stan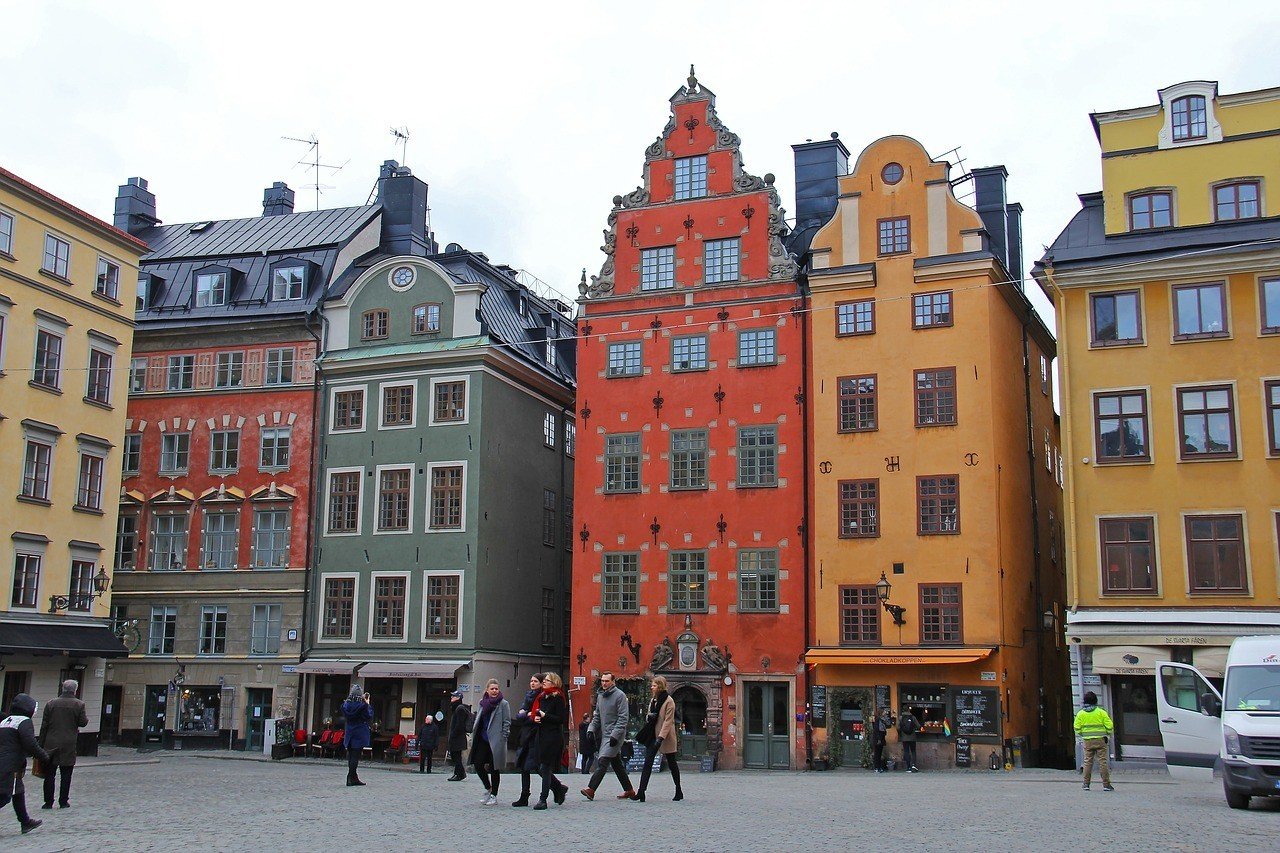 Gamla Stan is the old town and heart and soul of Stockholm! This is where you want to stay in Stockholm if you're visiting for the first time. This bustling, compact island is the city's old town. It represents quintessential Sweden, from its cobbled stone streets to its colorful building to its medieval cathedral!
If you're looking for somewhere for breakfast, Airfur is a medieval Viking-themed restaurant filled with candles and wood benches! This restaurant creates a fun dining atmosphere and you'll definitely get the real Viking experience if you put it on your Stockholm itinerary!
A number of the city's top attractions can be found in this area, including the Royal Palace and the Cathedral of Stockholm. You'll also find many of Stockholm's modern attractions, from stylish bistros to trendy pubs to chic cafes!
Although this area might have a higher tourist turnout during the warmer months, as long as you're bundled up, you'll find that with a light dusting of snow this district looks like a scene from a storybook!
While you're here, make sure to check out the historic public square of Stortorget. This is a charming area of Stockholm with gorgeous architecture. It's a 13th-century square bordered by 17 and 18th-century buildings. This section of Gamla Stan is the oldest square in the city and is the postcard of Stockholm!
Insider Tip: If you're interested in learning more about the history of Gamla Stan, join a free Stockholm walking tour! Many walking tours depart from Gamla Stan and are offered daily.
Cost: Free!
Getting there: Take the red metro line to Gamla Stan.
How long should I spend there: 1-2 hours to walk around and get yourself a coffee and breakfast.
10.30AM – Storkyrkan (Stockholm Cathedral)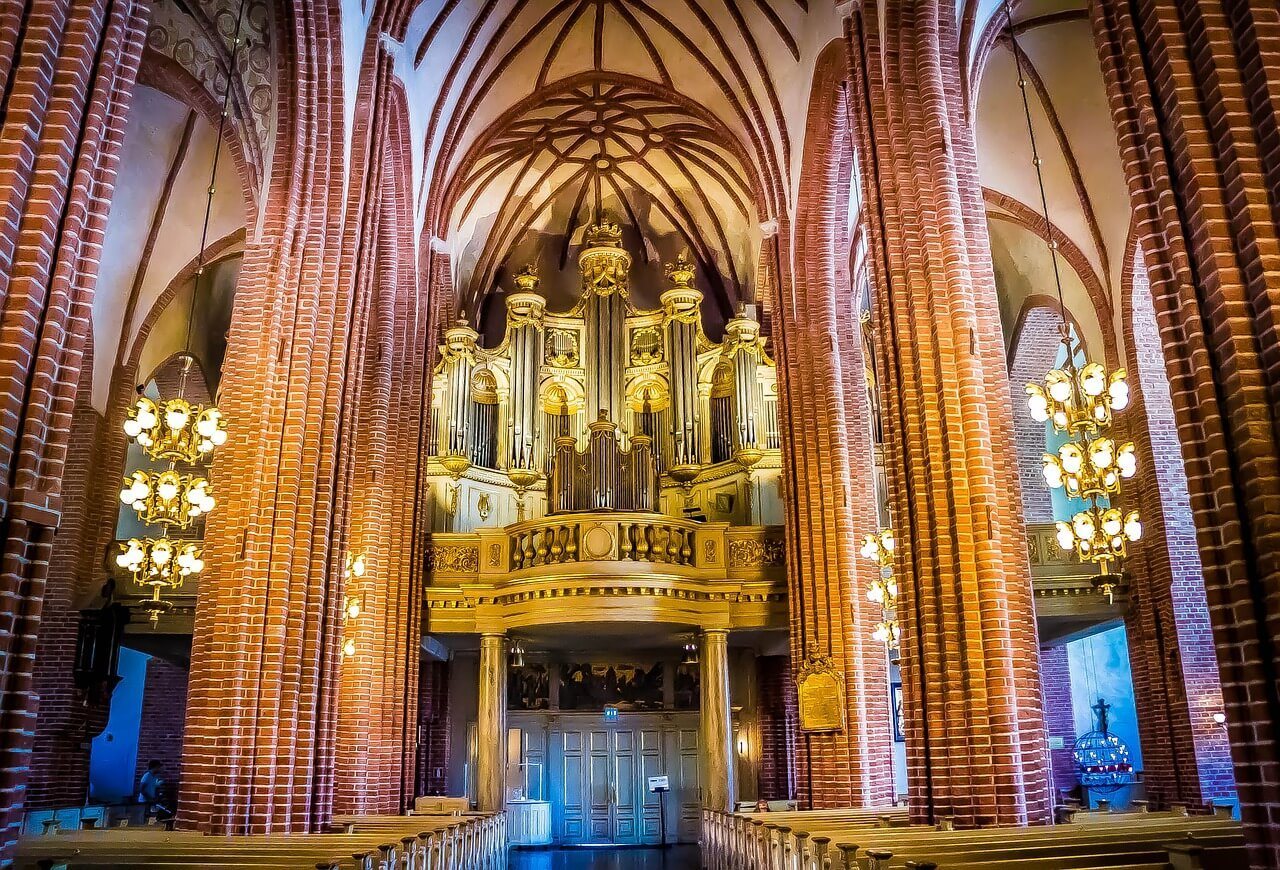 Storkyrkan, also known as the Stockholm Cathedral is a medieval cathedral that was built in 1279. It is the oldest church in Stockholm and dates from the earliest days of the city! It has distinct character and history that makes it one of the most unique places to visit in Stockholm!
Although it may look like a fairly ordinary cathedral from the outside, the inside houses many great treasures!
The most famous of these treasures is the dramatic wooden statue of Saint George and the Dragon, created in 1489. The sculpture depicts Saint George taming and slaying a dragon. In the middle ages, a dragon was used to symbolize the devil!
The church also contains a copy of the oldest known image of Stockholm, the painting Vädersolstavlan ("The Sun Dog Painting"), from 1535. The painting that hangs in the church is a 1636 copy, but it is considered an accurate reproduction of the original painting that mysteriously vanished centuries ago!
This oil-painting depicts an atmospheric optical phenomenon – which is basically a unique light show that appeared in the sky over Stockholm on April 20, 1535.
The church serves as an important example of the Swedish Brick Gothic architecture. It's situated next to the Royal Palace and has also served as a venue for royal weddings and coronations!
The massive columns and arches in the church are brick, and there is beautiful, intricate woodwork throughout the church. The silver alters and rich colored stained glass windows above the alter all merit attention as well!
Insider Tip: You can purchase an audio guide for just USD $2.00 more than the price of admission. The church also offers fun audio guides for children that are designed to take kids on an adventure around the church!
Cost: Adult admission is USD $6.00, children 18 years old and younger visit for free.
Getting there: It's a short walk to Stockholm Cathedral from Gamla Stan.
How long should I spend there: 45 minutes should be enough.
11:30AM – The Royal Palace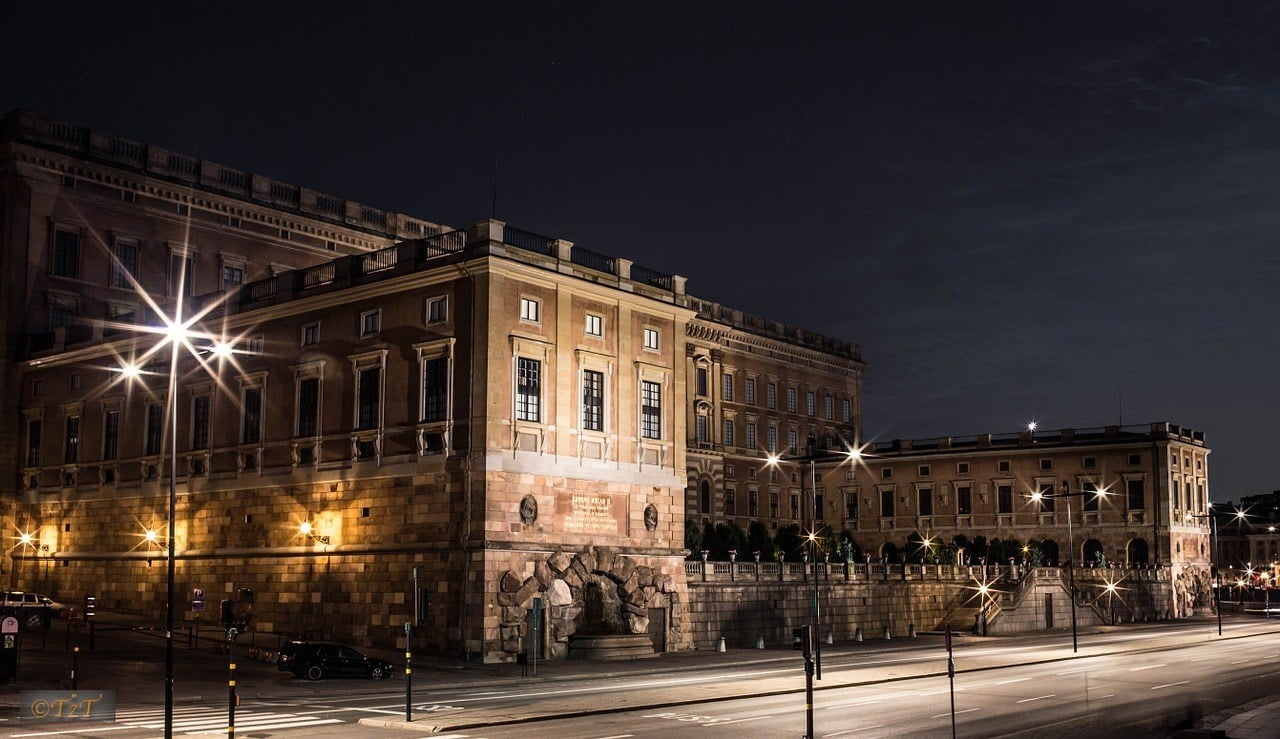 Located in Gamla Stan, the Royal Palace is the major royal palace and official residence of the Swedish monarch. The palace is a combination of the royal workplace and a cultural-historical monument, it's also open to visitors year-round!
The palace is one of the largest in Europe. It was largely built during the eighteenth century in the Italian Baroque style and contains more than 600 rooms spread across seven floors!
A ticket allows you to visit the Royal Apartments, the Treasury, and the The Kronor Museum. During the summer months, the Gustav III Museum of Antiquities is also included, which is one of the oldest museums in Europe.
Guided tours of the palace last approximately 45-minutes and will allow you to experience the building and its rich history with the insight of a knowledgeable tour guide!
A fun fact about the palace is that it's said to be haunted! There have been many tales of ghosts throughout the years! The most noted of the palace's ghosts is the Vita Frun (The White Lady)!
Outside of the Royal Palace, you can catch the daily Changing of the Guard ceremony led by the Swedish Military! Mondays-Saturdays the ceremony starts at 12:15 pm. On Sundays, it starts at 1:15 pm. This is a unique attraction everyone visiting the beautiful city should witness. Make sure your Stockholm itinerary at this stop coincides with the starting time!
The Royal Palace possesses well-preserved architecture inside and out, it's open to the public and is very much a glamorous European castle in every sense of the word!
Insider TIp: The Royal Armoury is a popular museum located inside the Royal Palace, and it's free to visit! It houses royal costumes, armor, and many other artifacts that showcase the Swedish military history and Swedish royalty.
Cost: USD $19.00 for general admission.
Getting there: It's across the street from the Cathedral.
How long should I spend there: 1.5-2 hours should be enough time.
1:00PM – Lunch at Gästabud
Stockholms Gästabud is an unassuming little cafe with a cheerful interior and a friendly staff! The food is traditional Swedish and you'll find all the staples: meatballs, salmon soup, pickled herring, and hearty brown bread!
2:30PM – Stockholms Medeltidsmuseum
Stockholms Medeltidsmuseum (The Museum of Medieval Stockholm) is located north of the Royal Palace, just a quick 5-minute walk away! The museum is built around the findings from the largest excavation to ever take place in Stockholm.
The museum takes visitors on a journey through Stockholmers lives in medieval times. Discover the intriguing history of the city from the 1200s to the 1500s. Explore reconstructed brick buildings, warehouses, and workshops. See displays with period clothing, historic shipping vessels, and more!
Stroll through the medieval market square in the museum, see a medieval church, and glimpse into the workshops of craftsmen and traders! Step inside a medieval home and brave a trip to the gallows! This museum does a great job of bringing history to life and is designed for all ages to enjoy!
Before you leave, check out the museum shop where you can pick up medieval related souvenirs. Add this free addition to your 2-day itinerary in Stockholm and discover the unique medieval development of Stockholm!
This museum is closed every Monday. Make sure to add this stop to your Stockholm itinerary from Tuesday – Sunday only!
Cost: Free!
Getting there: It's a 5 minute walk from the palace.
How long should I spend there: 2 hours at most.
4:00PM – Drottninggatan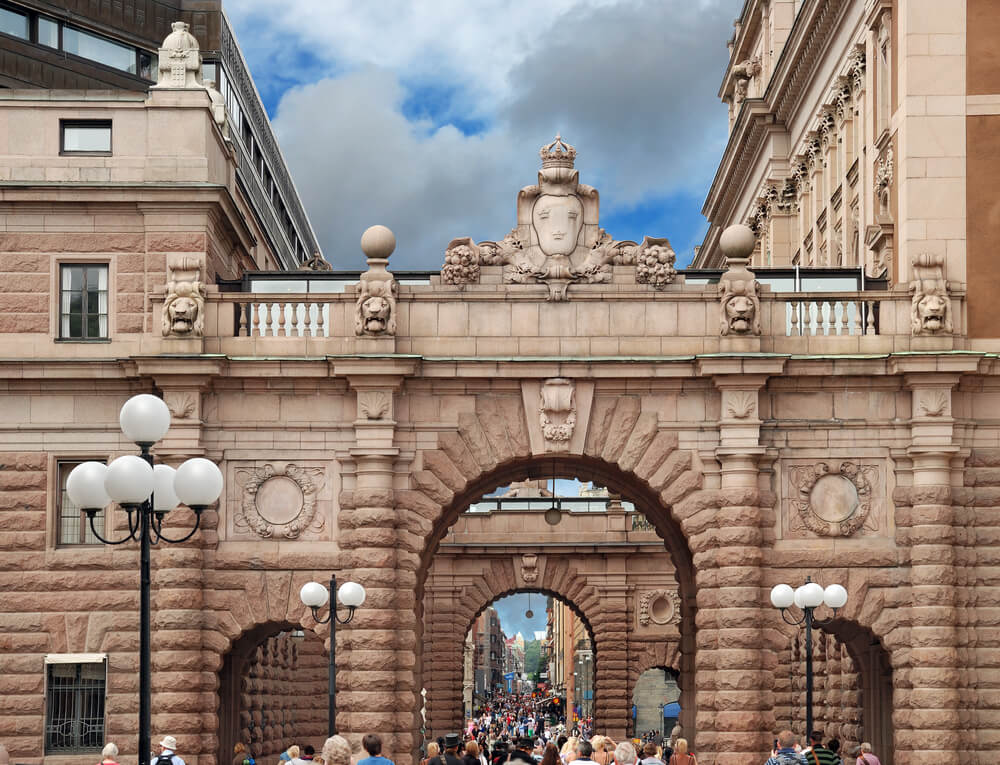 A walk down the UNESCO World Heritage Site of Drottninggatan ("Queen Street") is a must when you travel to Stockholm! This vibrant pedestrian-only shopping street will keep you entertained for hours with its large offering of shops, restaurants, cafes, and other popular attractions. It's located in the downtown area of Stockholm and slices right through the heart of the city!
You'll find all sorts of name brand name stores as well as local restaurants, bars, and cafes. This is a great place to pick up Swedish souvenirs, as the street contains many authentic Swedish keepsakes. It also contains many inauthentic souvenirs, so be sure to check the quality and origin before purchasing.
Ahlens Department Store is Sweden's largest department store and can be found along this street. They offer competitive prices for all sorts of things, from clothing to beauty to food, and much more!
Stop at Börjes Blommor & Karamellaffär AB for a fantastic range of traditional candy! If you're planning a Stockholm trip itinerary with kids, you can't visit this city without trying out some Swedish sweets!
This is also a great time to take a break and enjoy a Fika! This is the Swedish tradition of taking time out of your day to relax with a cup of coffee or tea and a local pastry!
Vete-Katten cafe is located just two blocks from Drottninggatan and is an excellent place to enjoy a Fika! This 1920's style cafe serves some of the best coffee in town and all sorts of delicious Swedish goodies, from homemade bread to Swedish cakes!
Cost:

Free!

Getting there: It's a 15 minute walk from Stockholms Medeltidsmuseum.
How long should I spend there: 1-2 hours should be enough
Small Pack Problems? 😉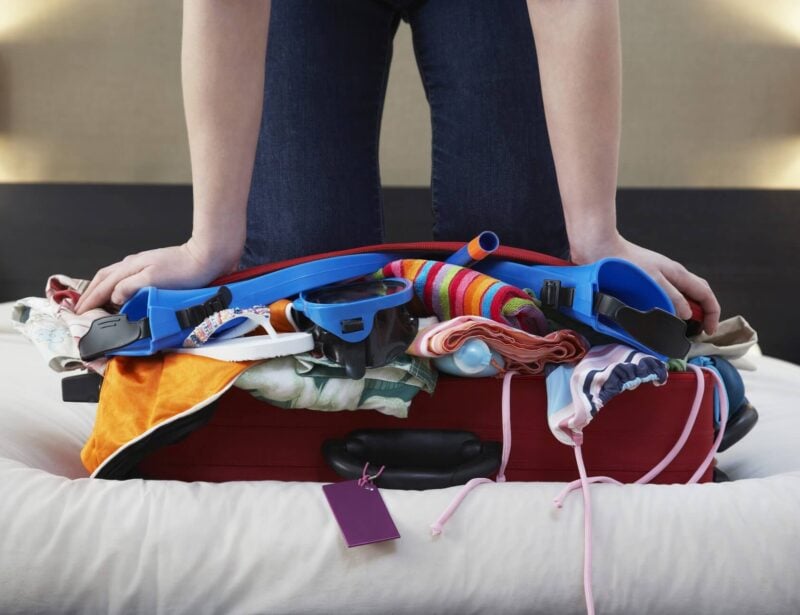 Wanna know how to pack like a pro? Well for a start you need the right gear….
These are packing cubes for the globetrotters and compression sacks for the real adventurers – these babies are a traveller's best kept secret. They organise yo' packing and minimise volume too so you can pack MORE.
Or, y'know… you can stick to just chucking it all in your backpack…
Get Yours Here
Read Our Review
Now that we've covered all the highlights of the city near Gamla Stan, your 2-day itinerary in Stockholm will see you discovering more of the Stockholm islands! We've also made sure to include a nice blend of popular sites and local attractions!
9:00AM- Östermalms Saluhall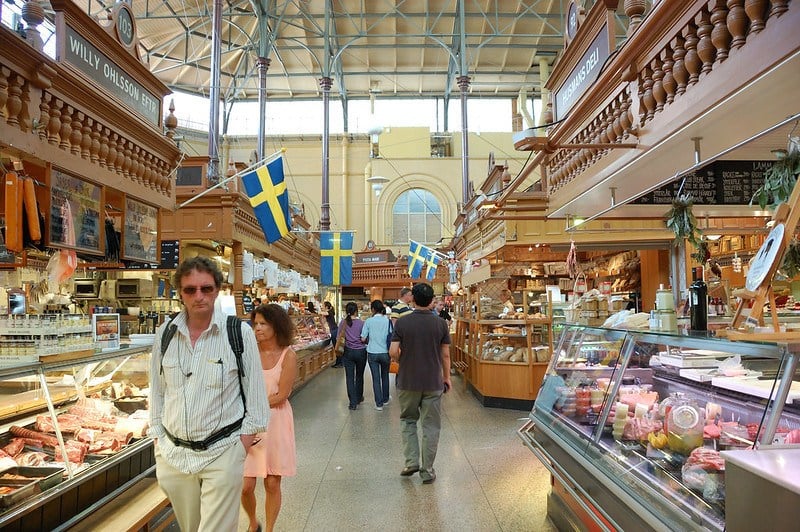 The Östermalms Saluhall is the perfect place to start day 2 of your Stockholm itinerary! Established in 1888, this historic market has served as a community hub for over 130 years!
You'll find the best selection of local food products being served to you by local Stockholmers! From fresh produce to bread and pastries to meat and cheese, and even more, there's something for everyone!
For breakfast, check out Roberts Coffee. This cozy cafe serves freshly roasted gourmet coffee that tastes great with their freshly baked pastries! If you're a morning person, their cafe opens a little earlier than the regular market (weekdays only). Head in anytime after 7:30 am to get an extra early start to your day!
Another perk to coming a bit earlier in the day is that you can scope it out and see if anything intrigues you enough for another visit at lunch or dinner!
Note: this market is closed every Monday. If you're only spending two days in Stockholm, just switch this stop with your day 1 Stockholm itinerary stop!
Cost: Free.
Getting there: Get the metro to Östermalmstorg.
How long should I spend there: 1 hour should be enough.
10:00AM – The Abba Museum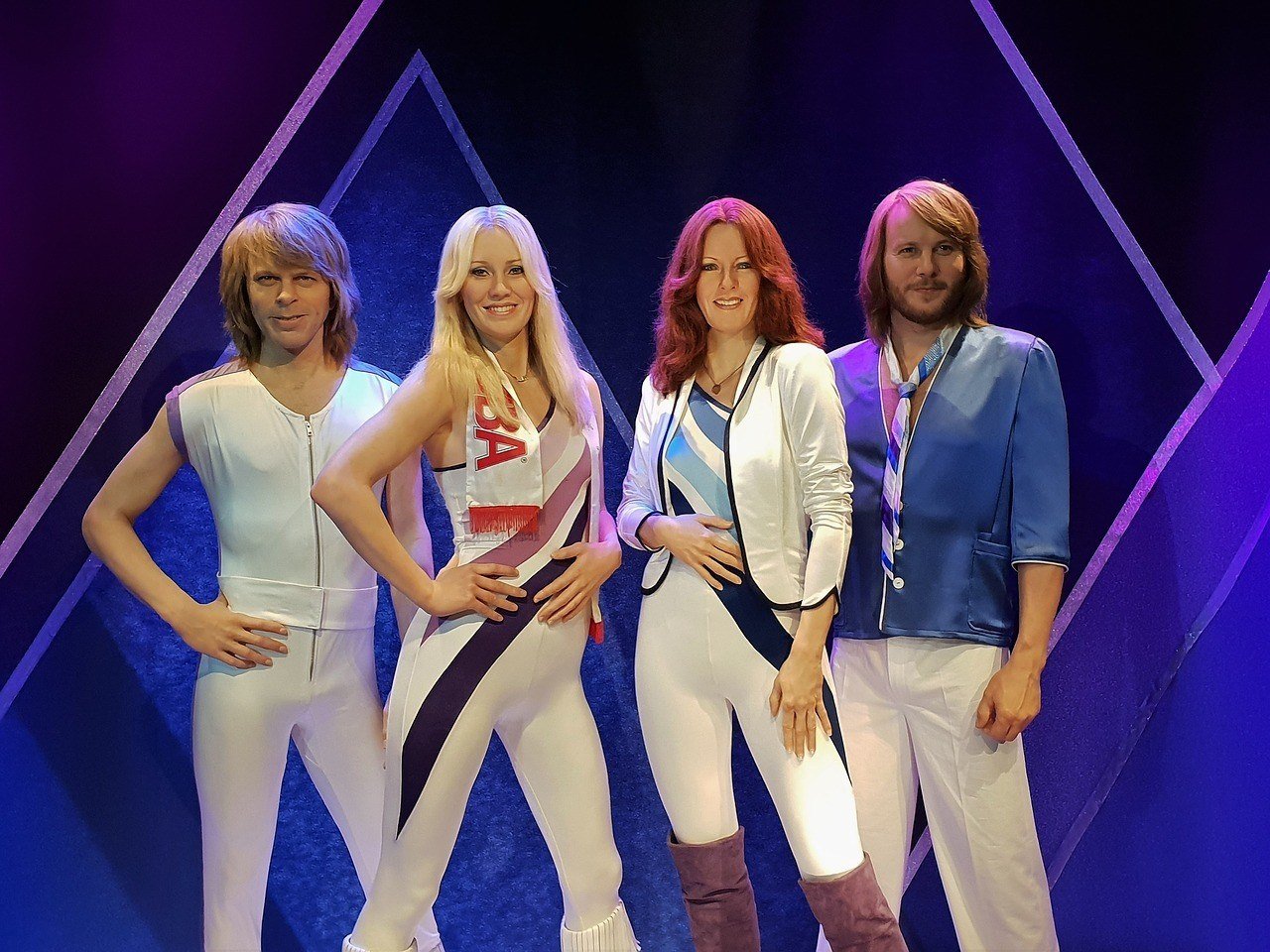 The Abba Museum is an interactive museum that is perfect for both hardcore Abba fans, or anyone looking for a unique museum experience! Abba was a pop group that formed in Stockholm in 1972, they went on to dominate the pop charts, releasing songs like Dancing Queen, Mama Mia, and Take a Chance on Me!
Explore the history of Abba, learn about the band members, and have fun participating in interactive music exhibits! You'll become the fifth member of Abba by performing on the museum's large stage! You can try on Abba's costumes, sing, dance, and listen to the original songs!
Many of the exhibits are interactive and everything is explained in detail. The museum is laid out very thoughtfully and a usual visit lasts approximately 2-hours. Make sure to check out the gift shop before you leave, you'll find anything you could possibly imagine that is Abba related!
This isn't your ordinary museum! A trip here is bound to be a very fun addition to your Stockholm itinerary and something all ages will enjoy! The museum slogan is "Walk in. Dance out."
If you want to see more about Sweden's artists, Stockholm's Photography Museum is just across the river and is also pretty cool, only if you have time though.
Insider Tip: Pick up an audio guide for just USD $2.00 more than the price of your admission ticket and gain even more insight into the band!
Cost: USD $26.00
Getting there: it's a 5 minute walk away.
How long should I spend there: 1-2 hours should be enough.
12:00PM – Skansen Open Air Museum
Located just a quick 5-minute walk from the Abba Museum is Skansen Open Air Museum. This fun Stockholm attraction allows you to experience what it would have been like to live in Sweden in the past!
Located on the island of Djurgården, Skansen is the world's oldest open-air museum! The museum opened in 1891 and was created to show the way of life in different parts of Sweden prior to the industrial era!
Discover Sweden's history in an engaging and entertaining way. Find out how Swedes once lived, see what their workday was like, and explore their festive celebrations and daily routines!
The many exhibits found here span over 75 acres. The site includes a full-scale replica of an average 19th-century Swedish town. You'll see actors wearing traditional attire from the time period, including tanners, shoemakers, bakers, glass-blowers, and more!
If you're wondering what to do in Stockholm with kids, Skansen also contains the world's only open-air museum with wild animals! You'll see everything from Nordic wildlife to exotic creatures to regular house pets.
The Children's Zoo features domestic animals such as cats, rabbits, guinea pigs, and more! The exotic animals including monkeys, birds, reptiles, and insects.
The park also contains a variety of plants and gardens. There is even a small patch growing tobacco used for making cigarettes.
Add this stop to your Stockholm itinerary and journey into Sweden's past! This large recreational space is a popular attraction year-round!
Insider Tip: Before you visit, make sure to check out their online calendar for their list of lively activities and festivals that take place throughout the year. VIsiting on these days is an added bonus!
Cost: Adult tickets are USD $20.00, children tickets are USD $6.00
Getting there: It's across the road from the Abba Museum.
How long should I spend there: 1-2 hours.
3:00PM – The Vasa Museum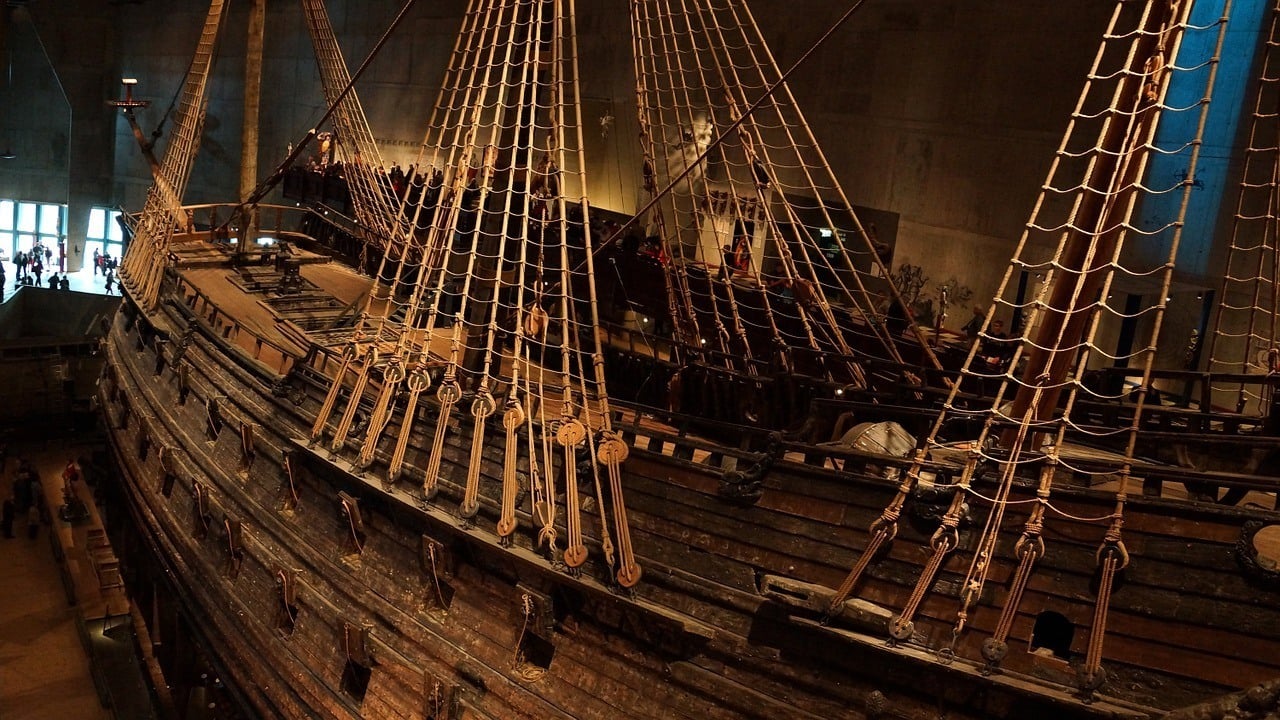 The Vasa Museum houses the only preserved 17th-century ship in the world, with roughly 95% of the ship being from its original state!
The 226-feet-long warship capsized and sank on its first voyage in Stockholm in 1628, because it was too top heavy and literally just toppled over. The ship was salvaged in 1961, 333 years later! It took nearly half a century for the ship to be slowly and deliberately restored to a state approaching its former glory.
Today, the Vasa Museum is the most visited museum in Scandinavia, with over one million visitors a year! There are different exhibitions around the ship that retell the history of what life would have been like on board.
Popular exhibits include the women exhibit, which shows what life would have been like for the women around the Vasa time period. Always present, but hardly discussed, learn the invisible story of women in the early 1600's. You'll also be able to see the facial reconstruction of a few members on board the Vasa!
Discover the salvaging process of the ship – from when it was found, to the final restoration. Explore the process of building ships in the 1600's, from the process of obtaining the wood, right down to the color selection! There are also interactive exhibits at the museum for some hands-on fun!
The museum is located on the island of Djurgården. This unique attraction can pique almost anyone's curiosity, not just the history buff's and is a stop on your Stockholm itinerary all ages will enjoy! If you're interested in history, the Swedish History Museum is just a five-minute walk away from the VASA museum.
Cost: An adult ticket is USD $16.00, children 18 years and under visit for free!
Getting there: It's a 20 minute walk from the Östermalms Saluhall and Abba Museum
How long should I spend there: 1-2 hours should be enough to see it all.
7:00PM – Dinner at Södermalm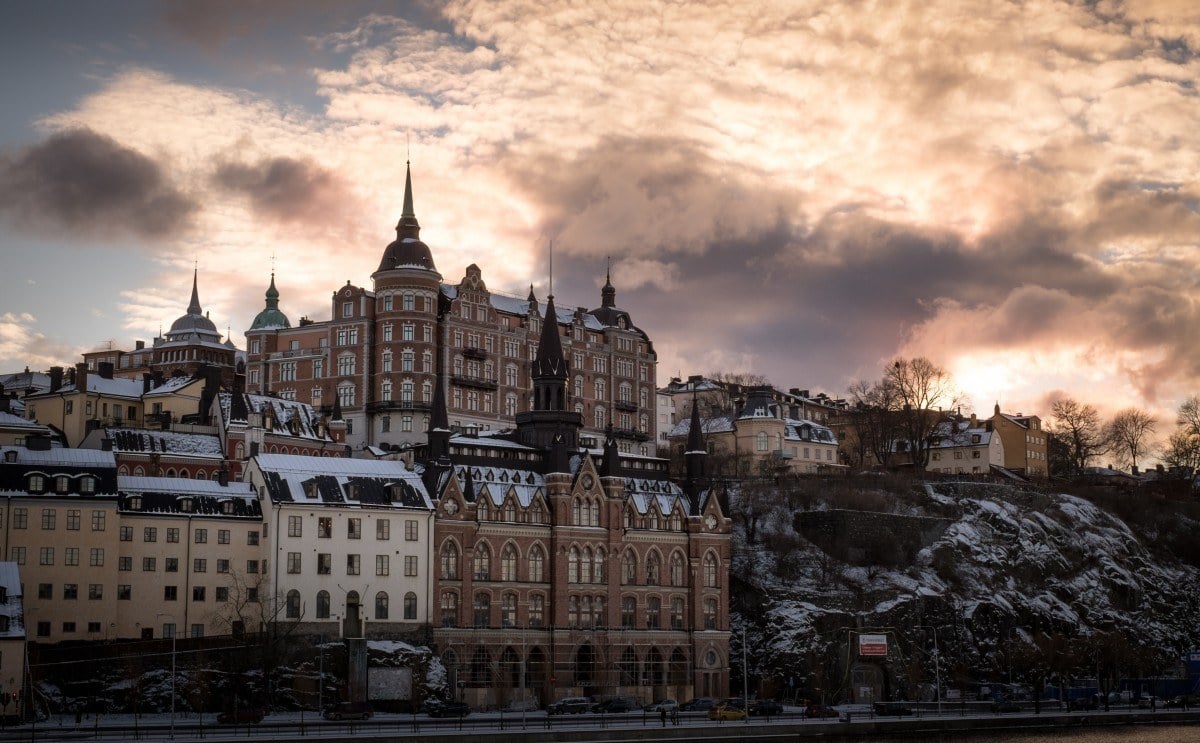 Södermalm is a southern island in Stockholm that's known for its casual hipster vibe. You'll find lots of alternative attractions in this area.
Fotografiska is probably one of the areas top attractions. This photography museum features changing exhibits of contemporary photography. The exhibitions displayed are first class and you could visit the museum many times and see something new every time! The museum is open every day. Adult admission is USD $17.00 and children under 12 years old can visit for free!
It's also a great place to try out Stockholm's creative food and drink scene. Check out Meatballs for the People for a wide variety of Swedish meatballs, from moose and deer to wild boar and lamb! Wash it all down with a beer from Akkurat, a well-known beer hall that boasts a huge selection of Belgian ales as well as Swedish-made microbrews and hard ciders!
If you're spending a weekend in Stockholm, make sure to check out the Hornstull Marknad, a popular outdoor flea-market. Every Saturday and Sunday you'll find vendors selling everything from clothes to jewelry to old records. This area also contains Stockholm's thriving food truck scene! Come hungry, you'll have lots of options to choose from, including lots of plant-based options.
The market has a fun retro vibe and is frequented by many locals. It's one of the coolest places in Stockholm to visit, so be sure to add this stop to your Stockholm itinerary during the warmer months, as it's only open from April until the end of September.
This area of Stockholm is veggie heaven! Even if you're not plant-based, we recommend indulging in Södermalm thriving vegan culinary scene! Hermans is an all-you-can-eat vegan buffet restaurant where you can really sample the local selection!
Cost: Free.
Getting there: Take the 76 bus to Södermalm from near the Vasa Museum.
How long should I spend there: 2-3 hours to enjoy dinner and evening drinks.
IN A RUSH? THIS IS OUR FAVORITE HOSTEL IN STOCKHOLM!
City Backpackers Hostel
The City Backpackers Hostel comes highly rated, and it's not hard to see why! A few of the hostel perks include free pasta, a large, fully-equipped guest kitchen, and free sauna use! For more hostel options, check out our list of our favorite hostels in Stockholm, Sweden.
$$
Free WiFi
Outdoor Terrace
If you're planning for more than 2 days in Stockholm, you're going to need a few more activities to fill your time. Here are 5 more attractions we recommend checking out if you want to know what to see in Stockholm in 3 days or more!
Drottningholm Palace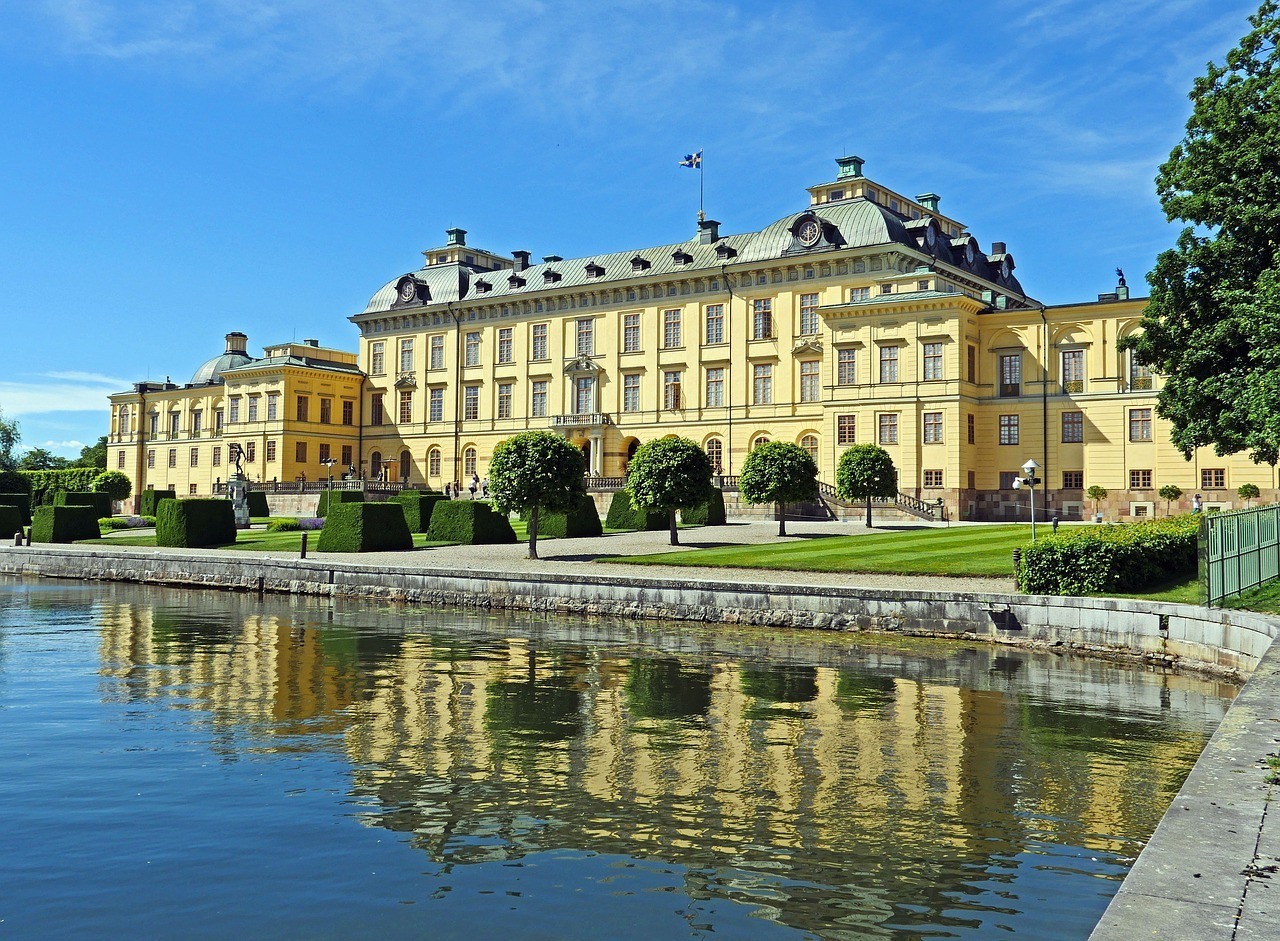 The private residence of the Swedish royal family since 1981.
located in Drottningholm, on the island Lovön.
Adult admission starts at USD $14.00, child admission starts at USD $7.00.
Drottningholm Palace is Sweden's best-preserved royal palace! Construction of the palace began in the late 16th-century. Today, it is one of Stockholm's three World Heritage Sites and both the palace and its lavish gardens are open to visitors year-round!
The most popular features of the palace are the exotic Chinese Pavilion, the palace theater, and the magnificent palace gardens. To see these attractions, make sure the ticket you purchase has them included.
The palace theater is one of the few 18th-century theaters in Europe to still use its original stage machinery. It has been kept amazingly well-preserved and is definitely worth a visit! The theater is also used to hold summer concerts, festivals, and events!
The palace is located about 6 miles outside of Stockholm. It's easily accessible by public transportation. There is also a bike route that goes directly from the city center of Stockholm to Drottningholm!
You can purchase an admission ticket and wander certain sections of the building and grounds by yourself, or take a guided tour and learn more about the history of the palace and its residents from a knowledgeable tour guide.
The Nordic Museum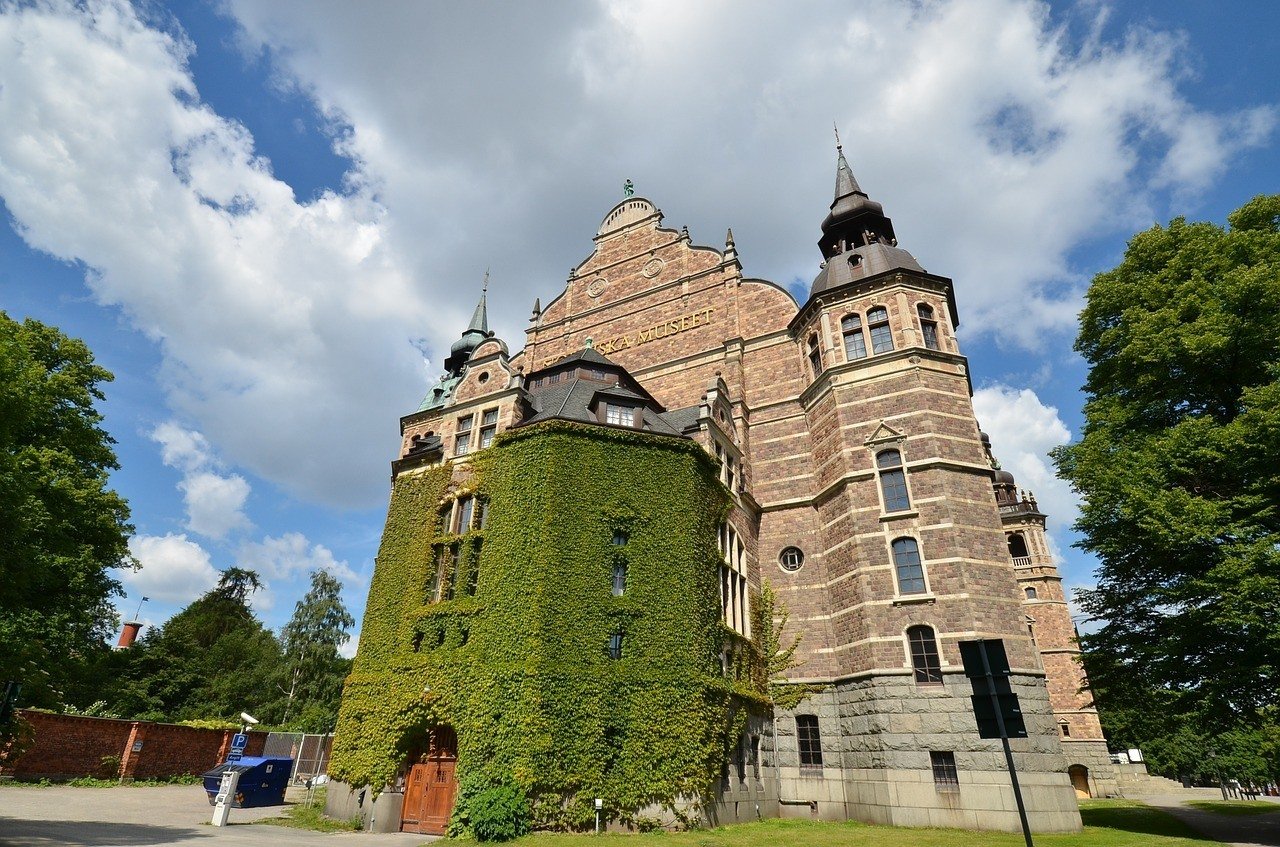 Located on the island of Djurgården in Stockholm, next to the Vasa Museum.
There is a cafe and restaurant on-site as well as a kid's play area!
Adult admission is USD $15.00, children 18 years old and younger visit for free.
The Nordic Museum is a museum that invites you to explore the lifestyle, culture, and traditions of the Nordic regions. The museum contains over 1.5 million objects! You'll see everything from home decor, to fashion, to jewelry, to photographs dating from the 1840s!
There is a fascinating history behind every item on display in the museum. These artifacts provide an interesting way to gain insight into the Swedish culture and discover how it has changed over the years!
The museum is comprehensive and well-organized. The exhibits are thoughtfully designed to retell the story of the Nordic people throughout the years. The museum offers a self-guided audio tour where visitors can gain more insight and dive deeper into the Nordic culture and history!
Gröna Lund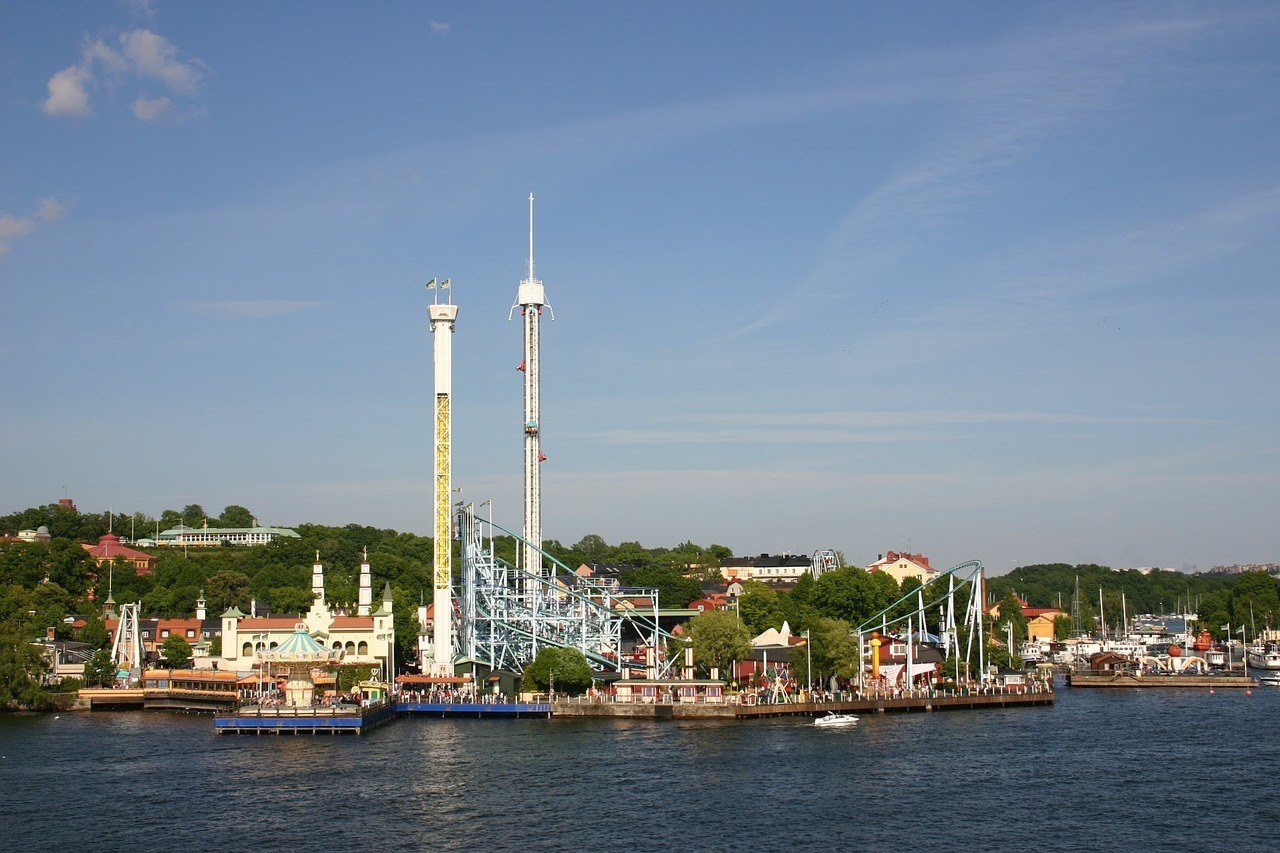 A seasonal amusement park in Stockholm, Sweden
Located on the seaward side of Djurgården Island
0-6 years old visit for free, adult admission is USD $12.00
This 9-acre amusement park was founded in 1883. It contains 31 attractions and is a popular venue during Sweden's warmer months – from late spring (April/March) to September. The park also reopens during October for seasonal Halloween events!
There are attractions for both kids and adults, including 7 roller coasters and a selection of kiddie rides! The games area includes plenty of carnival-themed attractions!
The pentathlon area is great for the competitive spirit! For those who don't know what a pentathlon is, it's basically just a contest featuring several events. Compete against your friends and determine who the ultimate games master is!
You'll find plenty of food and dining options in the park. From restaurants to snack counters to bars! If you're vegan, or interested in the park's plant-based options, make sure to check out their website, which lists every vegan food item available in the park, and where to find it!
You'll also find their seasonal events listed on their website, from concerts in the summer to Halloween attractions during October – including a spooky haunted house! If you're planning a 3-day itinerary in Stockholm during the warmer months, we highly recommend adding this amusement park to your list of stops!
Hagaparken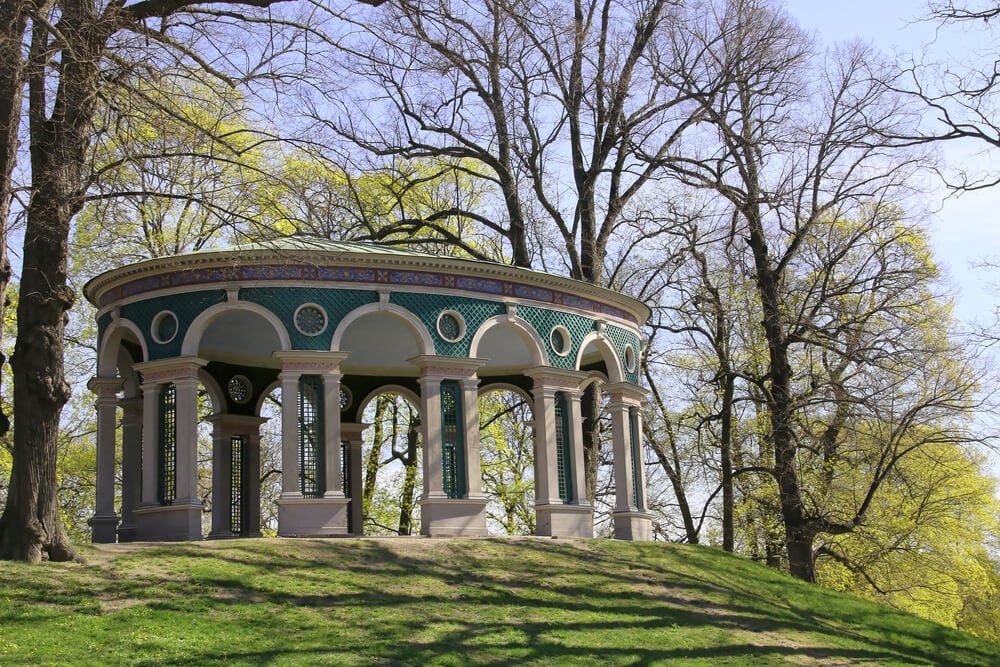 Situated just north of Stockholm in the suburb of Solna.
Open every day 24/7.
Part of Stockholm's Royal National City Park.
Hagaparken is a large and beautiful English style park located just outside Stockholm's city center. It's one of Sweden's most popular recreational areas and visited by both locals and tourists alike.
There are many trails that go through the park's forest and around the lake. Enjoy a bit of serenity and take in the beauty of the natural Swedish landscape. This is also one of the best places to visit in Stockholm with kids, as they can run around and burn off some energy! Kids will also love the butterfly house, where they can hang out with hundreds of exotic butterflies!
The park is also the site of many Swedish historical landmarks. The Chinese Pavilion, The Turkish Kiosk, and The Royal Burial Ground are all found in the park. Probably the most famous building of the park is Haga Palace, the official residence of Crown Princess Victoria and her family!
Nobel Prize Museum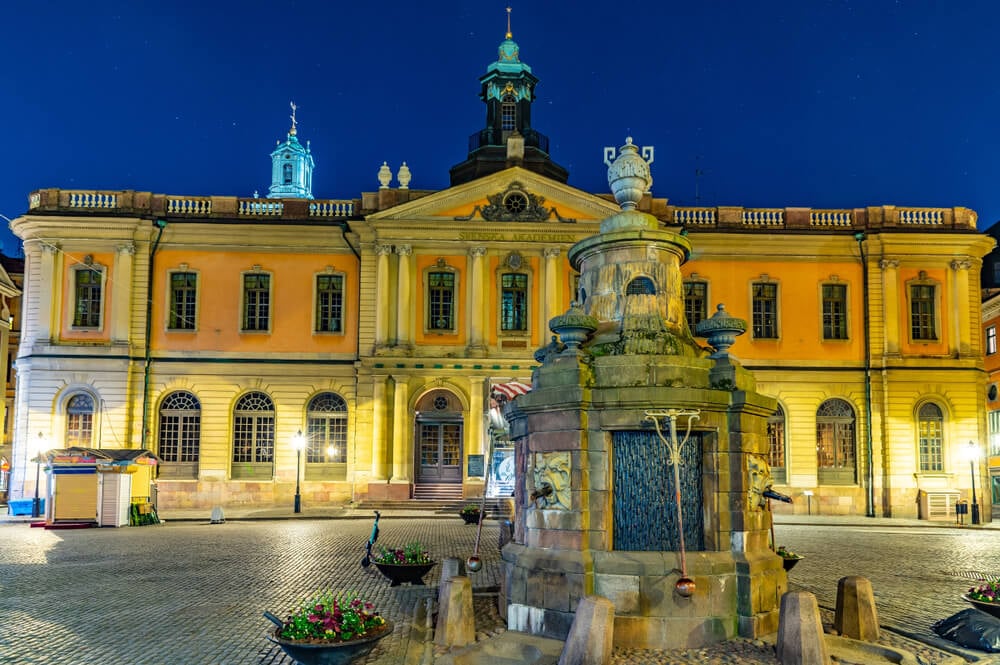 Located on the north side of Stortorget Square in Gamla Stan.
The museum has its own restaurant and gift store and is open every day!
Adult admission is USD $12.00 while children 18 years old and younger visit for free!
The Nobel Prize Museum is dedicated to the women and men who have made some of the greatest achievements in mankind! The museum exhibit artifacts and interactive kiosks where you can browse through all the winners from all the Nobel Peace Prize categories during different decades. Read about their biography, work, and contributions!
The museum is relatively small but very informative and contains a wealth of knowledge! The museum is unique and innovative and teaches you about freedom fighters, writers, and researchers.
The Nobel Prize Museum has free Wi-Fi and you can use your smartphone to listen to the free audio guide when touring the museum. There are also daily tours given by the museum, offered in both English and Swedish. If you're traveling with little ones, there's even an interactive section for kids to play in.
Through films, exhibits, and guided tours you'll discover the noble leaders who have contributed to the greatest benefit of humanity! You will definitely leave this museum inspired!
Stockholm City Hall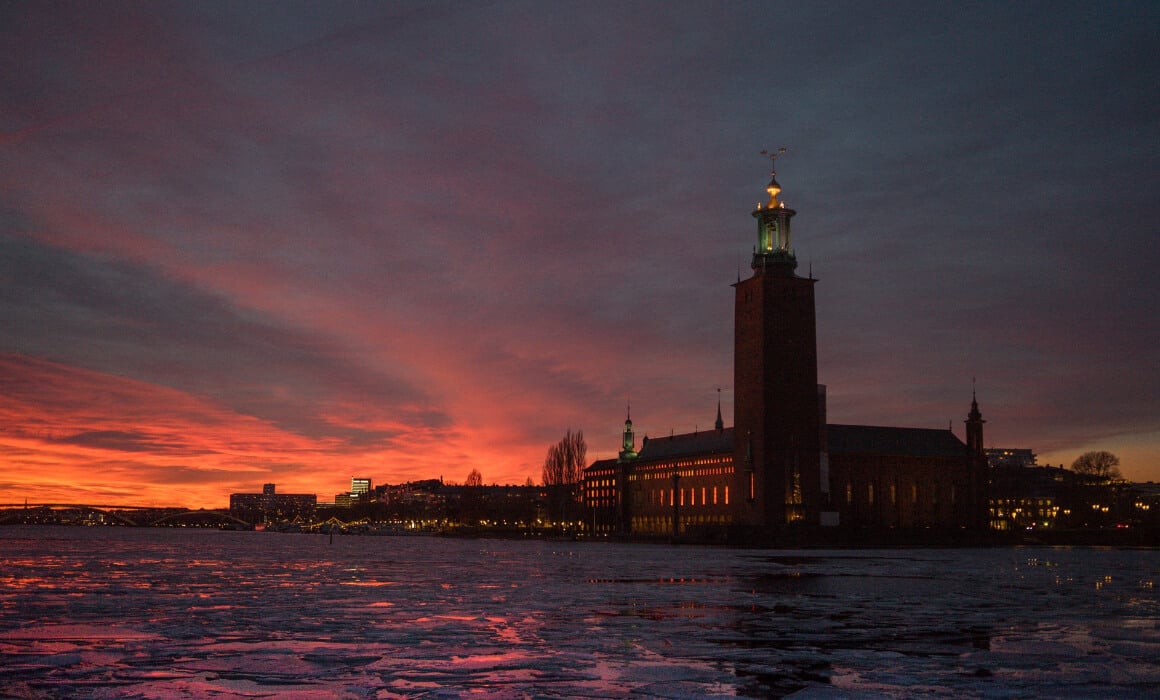 Take a guided tour of City Hall's grand ceremonial halls
Relax afterward in City Hall park
One of the most iconic landmarks in Stockholm
Stockholm's City Hall is famous for its grand ceremonial halls, including the Blue Hall and Golden Hall, as well as for displaying unique pieces of art. It is also a working office for over 300 city council members.
It is known for hosting The Nobel Prize Banquet, or Nobelfesten in Swedish, every year in December. This annual banquet takes place in the Blue Hall of City Hall on the 10th of December, after the Nobel Prize ceremony. It's a formal dress event for special guests and not open to the public.
Tourists are able to visit the hall by tour group only where they can witness the ornate detailing and stunning architecture in the halls where this momentous event takes place.
Is This the Best Daypack EVER???
Here is a quick look at the seasons so you can decide when to backpack Stockholm!
The summer months (June – August) provide the warmest temperatures and the longest days! This is considered Stockholm's peak travel season! Midsummer is one of the country's biggest festivals and takes place during this season as well (June).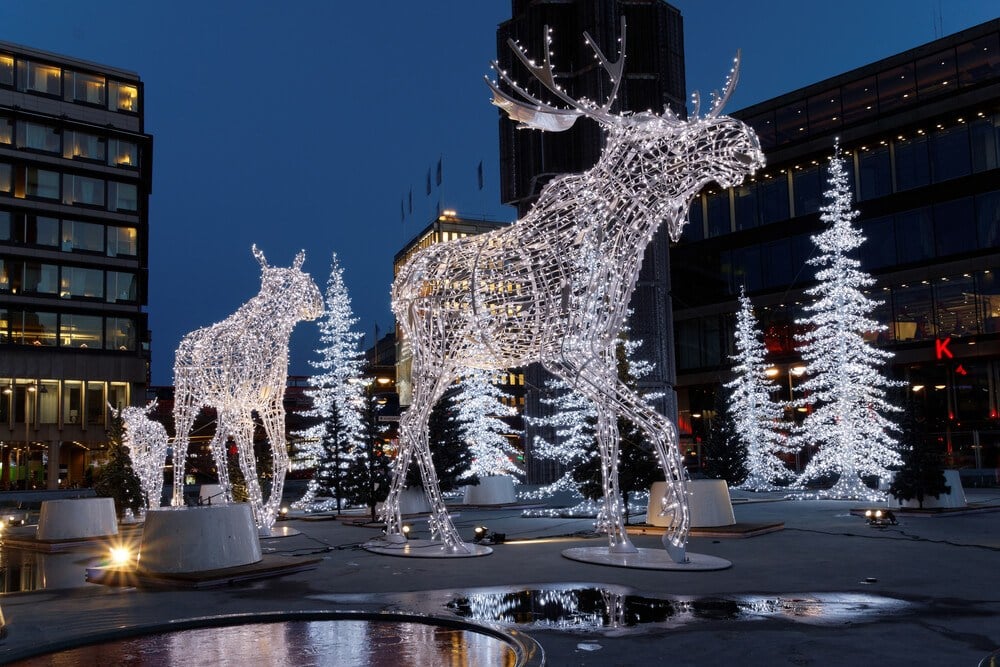 If you're planning a trip to Stockholm during fall (September – November) travel rates will be cheaper in comparison to summer. You'll also experience fewer tourist crowds, but temperatures will start to drop fast!
If you're touring Stockholm during spring (March – May) don't expect a whole lot of warmth. Temperatures drift between 40 – 50 °F and even May temperatures barely reach 60°F.
Winters in Stockholm (December – February) are extremely cold but offer plenty of winter sports options! December is a great month to plan a charming Christmastime getaway as the whole city turns into an enchanting winter wonderland!
| | Average Temperatures | Chance of Rain | Crowds | Overall Grade |
| --- | --- | --- | --- | --- |
| January | 1°C / 33°F | High | Calm | 😐 |
| February | 1°C / 34°F | Low | Calm | 😐 |
| March | 5°C / 40°F | Low | Calm | 😐 |
| April | 11°C / 51°F | Low | Medium | 🙂 |
| May | 17°C / 62°F | Low | Busy | 😀 |
| June | 21°C / 69°F | Average | Busy | 😀 |
| July | 24°C / 75°F | Average | Busy | 😀 |
| August | 22°C / 72°F | Average | Busy | 😀 |
| September | 17°C / 63°F | Average | Medium | 😀 |
| October | 10°C / 50°F | Average | Calm | 🙂 |
| November | 6°C / 42°F | High | Calm | 😐 |
| December | 2°C / 36°F | High | Calm | 😐 |
Getting Around Stockholm
Stockholm is a really easy city to get around in and offers plenty of transportation choices! The metro is probably the most convenient form of transportation, and coincidentally, the world's longest art gallery! It can take visitors to various points of the city between the hours of 5:00 a.m. to 1:00 a.m. during the weekdays, and all night on the weekends!
The bus system also makes stops all over the city, including areas like the Djurgården neighborhood that fall out of the metro's reach!
Ferries service the archipelago's main locations and provide a scenic alternative to the bus. They also run year-round!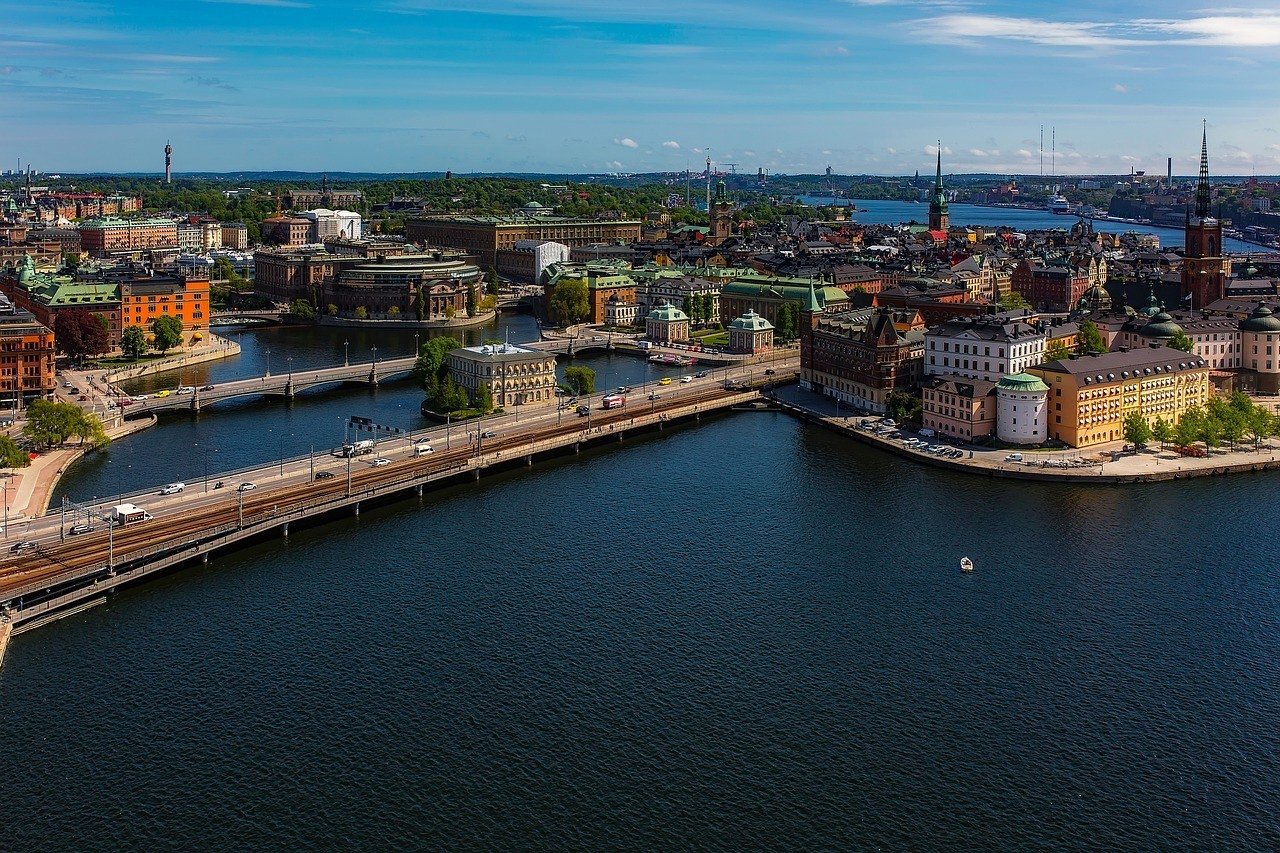 In the warmer months, biking is another option for exploring the city, as Stockholm boasts numerous bike lanes. Neighborhoods like Gamla Stan are pedestrian-friendly and compact and you can reach all the Stockholm attractions in this area very easily!
Taxis operate in the city, but if you choose this option keep in mind that the price will be very high! It's always a good idea to ask the driver for a price estimate before you agree to a ride.
Whatever option you choose, you'll be able to carry out your Stockholm itinerary with ease thanks to the city's punctual and efficient public transportation options!
What to Prepare Before Visiting Stockholm
Whether you're spending one day in Stockholm or backpacking Scandinavia for a few months, safety is an important thing to keep in mind when traveling to a big city! Luckily, safety in Sweden is nothing you need to worry about.
Overall, you should have nothing to worry about when you visit Stockholm. It's not only one of the safest cities in Europe, but it's also one of the safest cities in the world!
The city is well policed and officers usually speak excellent English, so you won't have problems communicating with them if you are visiting the country and can't speak Swedish. The whole of the city is also very well lit. This is especially important during the long winter months when seeing very limited sunshine each day.
Public transportation in Stockholm is well regulated and crimes that are reported are dealt with immediately. To keep yourself safe, I recommend following these tips:
Stockholm is also generally safe for traveling solo, although we recommend avoiding the neighborhood of Rinkeby, after dark, as violent crimes and robberies have been reported in this area.
Pick-pocketing and petty crimes can occur, but the rates are very low, especially compared to other large cities in Europe, but keep an eye on your belongings at all times.
It is generally quite safe to walk around popular areas at night, but keep an eye out for dodgy characters.
With a tremendously low crime rate, you should have very little to worry about when it comes to safety in Stockholm! Just follow the rules of common sense and your vacation in Stockholm should go smoothly!
Travel with peace of mind. Travel WITH a security belt.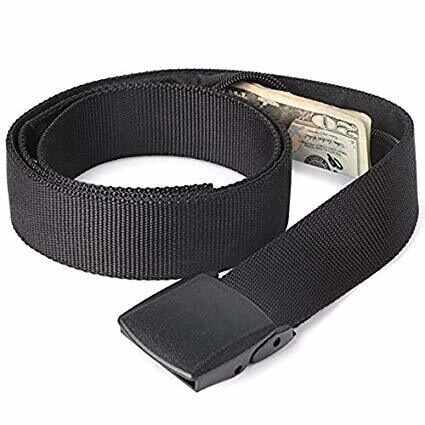 Stash your cash safely with this money belt. It will keep your valuables safely concealed, no matter where you go.
It looks exactly like a normal belt except for a SECRET interior pocket perfectly designed to hide a wad of cash, a passport photocopy or anything else you may wish to hide. Never get caught with your pants down again! (Unless you want to…)
Hide Yo' Money!
FAQ on Stockholm Itinerary
Find out what people want to know when planning their Stockholm itinerary.
Conclusion
I hope you enjoyed my Stockholm itinerary, and that it will help you to discover Stockholm's unique history, culture, and vibe! We chose the best of the best attractions to include, making sure to add both popular sites and hidden gems!
I've also made sure to include insider tips, my favorite restaurants, and other information we know you'll find useful when you're visiting Stockholm.
Thanks to the city's year-round activities, unique attractions, and friendly locals, there's never a bad time to plan a trip! Whether you're looking for leisure, adventure, or culture, you'll find it in Stockholm! Still haven't booked a room yet? Check out our favorite Stockholm Airbnb's.
---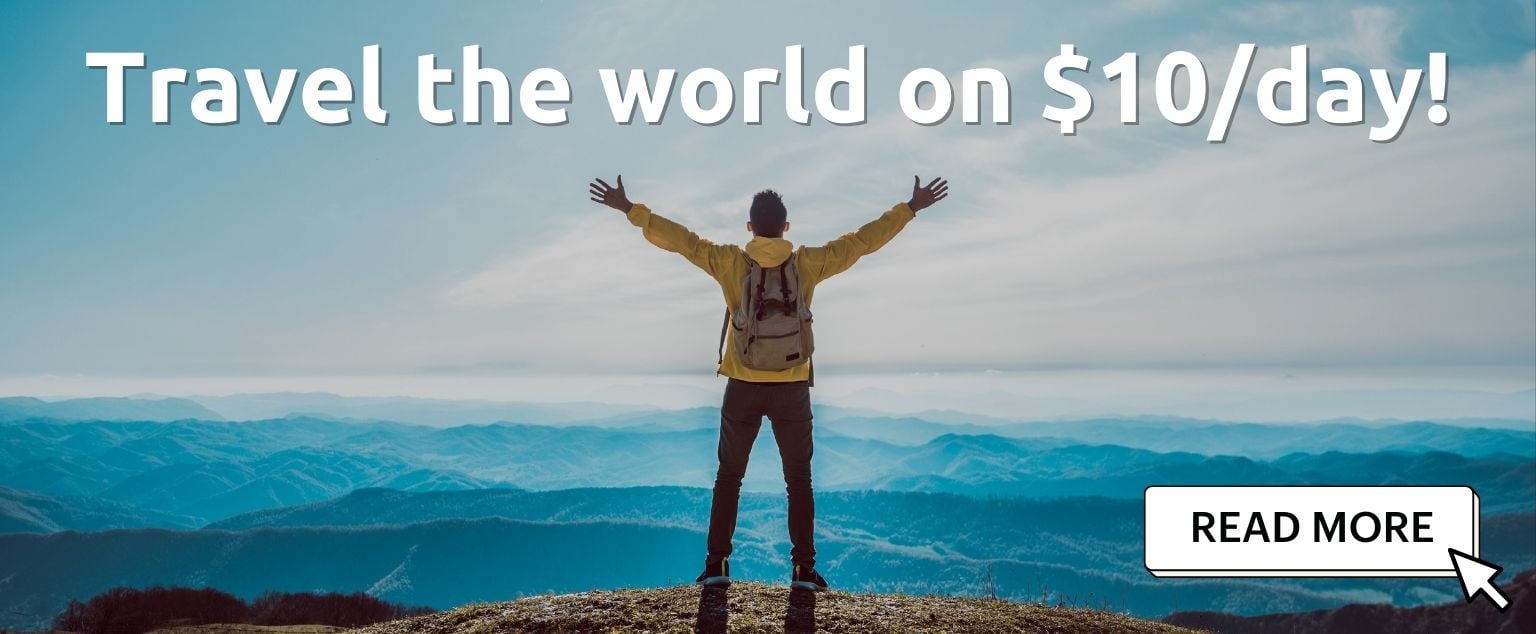 And for transparency's sake, please know that some of the links in our content are affiliate links. That means that if you book your accommodation, buy your gear, or sort your insurance through our link, we earn a small commission (at no extra cost to you). That said, we only link to the gear we trust and never recommend services we don't believe are up to scratch. Again, thank you!