Welcome to my epic backpacking Stockholm travel guide!
If you are deep in the heart of Scandinavia on a backpacking adventure, then you will almost certainly find yourself meandering around the cobblestoned streets of Stockholm.
Stockholm, Sweden is one of Europe's cleanest, safest, and most beautiful cities filled with historical treasures and picturesque old town streets certain to make your hometown pale in comparison.
With a combination of stunning gothic architecture, the boat-lined harbor, hipster cafe culture, mouth-watering cinnamon rolls, friendly (often English speaking) locals and the absolutely pumping nightlife, Stockholm cemented itself as one of my favorite cities in the world…
So why do few backpackers venture into this post-card perfect Scandinavian paradise? Well, it's because backpacking Stockholm can be as expensive as hell.
Scandinavia is not known for being a budget-savvy destination. That said, there are some backpacker tricks and tips that can help you enjoy this fantastic Swedish city without totally wiping out your year's backpacking budget.
This Stockholm travel guide highlights my epic list of tricks and tips for backpacking in Stockholm on a budget. Get my top suggestions for things to do in Stockholm, budget hacks, best hostels in Stockholm, best hikes around the city, and a three day Stockholm itinerary.
Going on an extended Sweden backpacking adventure?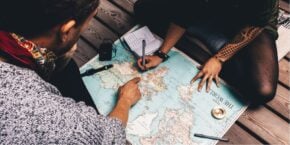 Heading Off-Grid? • Download This Guide as a PDF!
Sign up to The Broke Backpacker's EXCLUSIVE VIP AREA below and download our top backpacking guides as PDFs – go offline with peace of mind!
First things first. How much does traveling in Stockholm really cost?
The reality is that your fears of $10 beers and $60 dorm rooms do have some validity. There is no getting around the fact that aspects in Sweden can be outrageously expensive.
Stockholm does have its touristy neighborhoods, but I can say with confidence that Stockholm also receives a fraction of the traffic as for example Paris or Rome does, which makes it less prone to extreme tourist-season prices.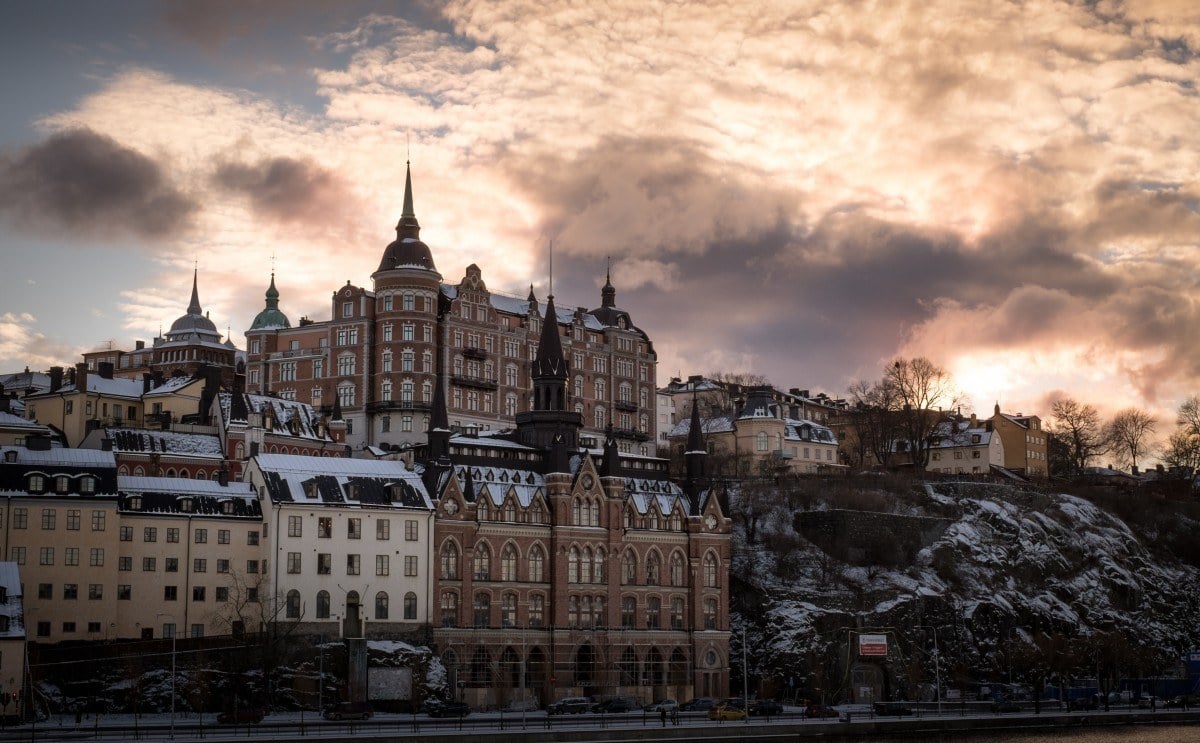 That said, prices and limited availability of budget accommodation reach their peak in the relatively warm summer months. This is when Stockholm enjoys its best weather window and thus is the most popular time to visit Sweden.
A minimum backpacker budget for Stockholm is around $50 – 60 USD/day. With that sort of budget, you can book a hostel dorm bed, cook several of your own meals with store-bought groceries, eat out once at a cheap place, buy a beer or two from the supermarket, and still have some leftover for a museum or public transport pass.
A true (and possible) Broke Backpacker budget for Stockholm is around $30-40 USD a day. To keep costs that low, however, you would need to employ Couchsurfing, cook most if not all of your own meals, not go to any expensive museums, and seriously limit your booze intake, to roughly one (store-bought) beer a day. But let's be honest, is there really much point in traveling like this?
A backpacker with a little bit more cash to spend can enjoy Stockholm and everything it has to offer on about $100/day. This budget would include a hostel dorm bed, public transport, museum entrance fees, a few restaurant meals, happy hour drinks, and so on.
Average Costs of a Trip to Stockholm
In the section below, I have covered a ton of free activities in Stockholm, as well as some important budget tips. Here is a breakdown of the average costs of travel in Stockholm for backpackers:
Note: prices are shown in USD, but the currency used in Sweden is the Swedish krona (SEK).
Dorm bed in a hostel:$20-50
Small basic room for two: $70-100
Airbnb room/entire apartment: $30-80
One way metro ride: $3.80
Seven-day metro card: $32
Ferries to outer islands: $6 – 17 (depending on which island)
Average museum entrance fee: $15
National Library of Sweden entrance fee: Free!
Street food meal: $3 – 10
Thai Takeaway: $10
Coffee from a cafe: $3
Pint from the Pub: $10+
Meal from a sit-down place: $20 – 40
Swedish Cinamon Buns (Kanelbullar): $2-3/each
Stockholm Budget Backpacking Tips
Like any city in Europe, Stockholm has its "places to avoid" eating and drinking. These over-priced touristy areas should never be where you eat lunch or grab a beer, as you will pay dearly for it. Skip over anything on Drottninggatan (the city's main shopping thoroughfare) and in Gamla Stan.
Both areas are very overpriced/touristy. You can probably get away with splurging on a cinnamon bun and/or coffee in these areas, but anything beyond that and you're just asking to pay through the nose.
Backpacking Stockholm Travel Hacks
1. Buy a Stockholm Pass
If you would like to see the major highlights of Stockholm for the cheapest possible price, I highly recommend going with a Stockholm Pass. Instead of paying for entrance fees/boat tickets individually, you only pay once for the pass, which gives you unlimited access to many of Stockholm's must-see attractions. Don't waste your money by paying entrance fees one at a time!
2. Buy Public Transportation Passes in Bulk
Stockholm is a very walkable city. That said, if you want to explore all corners of the city you are going to need to use public transportation. Likewise, if you plan to visit Stockholm for more than just a day or two, it is well worth buying metro/bus passes. If you take more than two trains a day, then the pass basically pays for itself.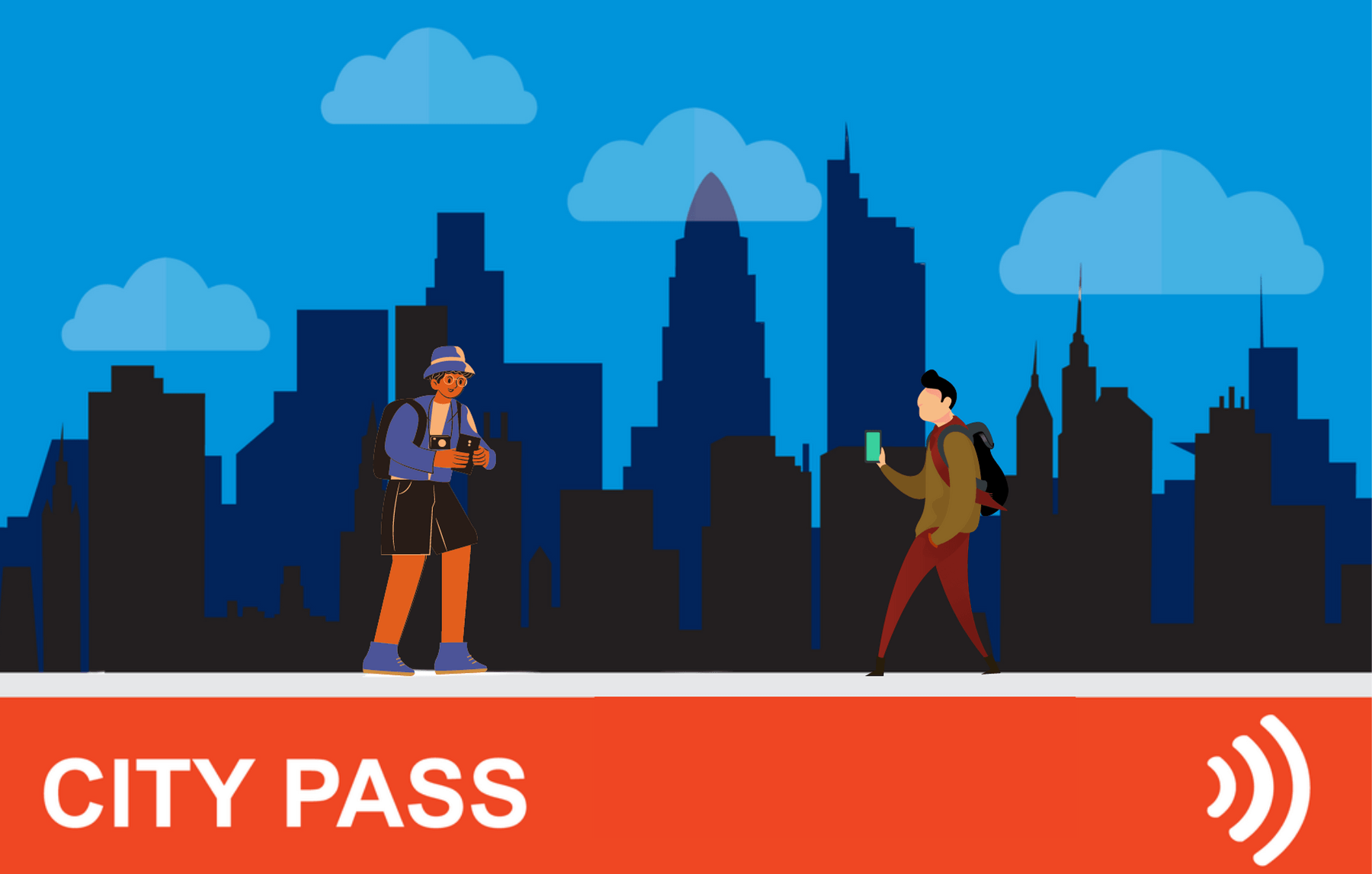 Travelling to Stockholm? Then plan yo' trip the smart way!
With a Stockholm City Pass, you can experience the best of Stockholm at the CHEAPEST prices. Discounts, attractions, tickets, and even public transport are all standards in any good city pass – be sure invest now and save them $$$ when you arrive!
Buy Your Pass NOW!
3. Visit Free Museums/Attractions
The National Library of Sweden and the Modern Museum are free and it is not to be missed. I spent nearly seven hours there and loved every minute of it! The Storkyrkan Cathedral is also free!
4. Free Tours
There are many different ways to get connected with a free walking tour of Sweden. Check with your hostel to see if they offer one. Likewise, browse the various backpacking Sweden Facebook groups and inquire about free walking tours.
5. Check in with the tourism office
There are likely to be more free attractions in Stockholm not mentioned here. Check in with the local tourism office for more ideas.
6. Couchsurf
If you can land a host, Couchsurfing is one of my favorite ways to meet locals and save money.
7. Cook your own food
Cooking for yourself is one of the main ways to cuts costs whilst backpacking Stockholm. If you really want to save some cash, you should be cooking yourself every day during your stay in Stockholm. Bonus points for you and your budget if you can manage lunch as well. Most hostels in Stockholm have fully-equipped kitchens. Also, some hostels in Stockholm offer free bulk staple items like pasta or rice. You have no excuse not to cook.
8. Drink before going out
Buying full-priced drinks at the bar all night will kill your budget in spectacular fashion. Instead, buy alcohol at a market and drink with your friends back at the hostel. You can then hit up local bars during happy hour and get a good buzz rolling.
9. Don't buy expensive drugs
Cocaine and hash come from very far away places and because of that, drugs in Sweden are EXPENSIVE (oh, and very illegal too). Plus, the cocaine has probably been cut more times than an American suburban lawn and won't make you feel very good in the end.
10. Go for a hike
Hiking is always my favorite free activity whether I'm in the city or not. There are MANY places to get out into nature around Stockholm. Tyresta National Park encompasses a magnificent swathe of primeval, pine-scented forest and pristine lakes just 20km south of Stockholm city center!
Why You Should Travel to Stockholm with a Water Bottle
Plastic washes up on even the most pristine beaches… so do your part and keep the Big Blue beautiful
You aren't going to save the world overnight, but you might as well be part of the solution and not the problem. When you travel to some of the world's most remote places, you come to realise the full extent of the plastic problem. And I hope you become more inspired to continue being a responsible traveller.
Plus, now you won't be buying overpriced bottles of water from the supermarkets either! Travel with a filtered water bottle instead and never waste a cent nor a turtle's life again.
Save $$$ • Save the Planet • Save Your Stomach!
Drink water from ANYWHERE. The Grayl Geopress is the worlds leading filtered water bottle protecting you from all manner of waterborne nasties.
Single-use plastic bottles are a MASSIVE threat to marine life. Be a part of the solution and travel with a filter water bottle. Save money and the environment!
We've tested the Geopress rigorously from the icy heights of Pakistan to the tropical jungles of Bali, and can confirm: it's the best water bottle you'll ever buy!
View on REI
Read the Review
For budget backpackers, the choice of where to stay in Stockholm is simple: stay in hostels!
One thing to say about Stockholm's hostel scene – although the best hostels on Stockholm are incredibly pricey, they can provide a ton of bang for your buck.
When choosing a hostel, you should think about what your needs are and go from there. Are you trying to get some digital nomad work done? Are you looking to party like an animal? Do you just want a cozy place to lay your head at night after a day of exploring the city?
Some other things I took into consideration…
Location – While Stockholm is Sweden's largest city, by international standards, it isn't too large or overwhelming. Add in some great public transit and you shouldn't stress too much about where you choose to stay in Stockholm. Having said that, if you are looking to take some day-trips, it might benefit you to book your hostel a bit more strategically.
Price – There's no way around it – Stockholm is so expensive. But there are ways to lower your costs.
Amenities – Hostel amenities can be the difference for $5 to $8 saved a day. I know that might not seem like much, but over the course of months it can add up to hundreds, if not thousands. With the best hostels in Stockholm in particular – focus on minimizing the cost of food. Do this by looking for two things . 1. Free breakfast and 2. A full kitchen. Both will allow you to shave off a TON of money, especially the kitchen, as you can cook dinner for only a couple of bucks.
I have listed my top 3 picks for best hostels in Stockholm below… If you prefer something more private, why not check into one of the top Stockholm Airbnbs? They offer just as much value for your money as hostels.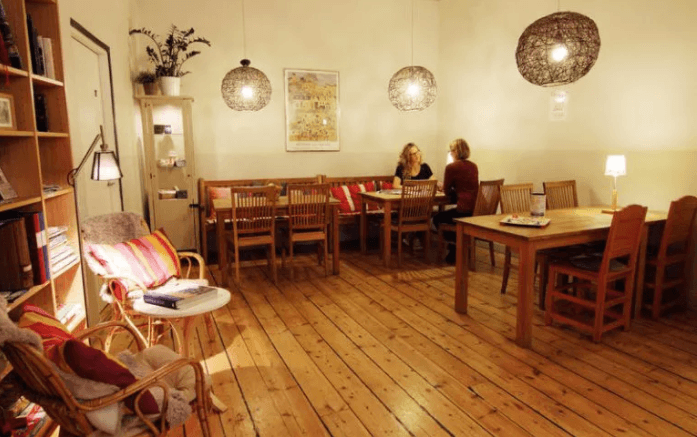 For me, Castanea Old Town ticks all the boxes. All of Stockholm's most important sites are just a stone's throw away from Castanea's front door, you'll find the Royal Palace, the Nobel Museum, and the Stockholm Cathedral as well!
Between the awesome staff, prime time location, and overall positive backpacker vibes, it won't take you long before you too are thinking that Castanea Old Town is probably one of the best hostels in Sweden.
Best of all, Castanea is NOT the most expensive hostel in Stockholm, despite it being the best. Enjoy the hell out of this place and tell Cecilia and the hostel team hello from all of us at the Broke Backpacker.
Best Hostel for Solo Travelers in Stockholm – City Backpackers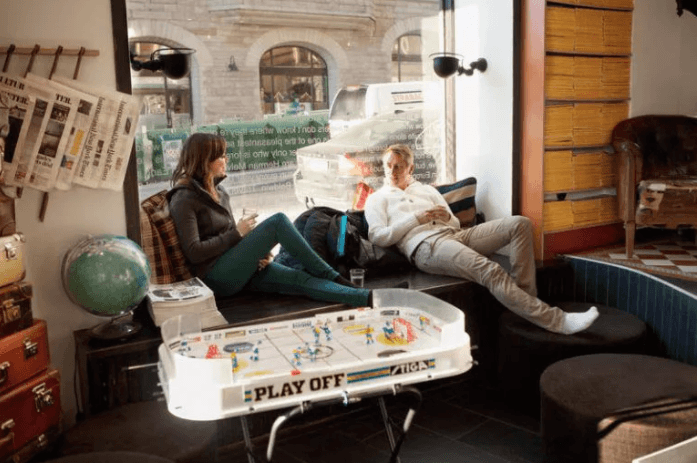 City Backpackers nearly was my favorite hostel in Stockholm for several reasons. The first is probably the fact that they offer a FREE sauna. If it snows while you are in town, the hostel hands out free saucer sleds for some ultimate urban sledding debauchery.
On top of this, City Backpackers offers free pasta for guests, and the communal kitchen is always the perfect chill spot for solo travelers. Another reliable social space is the bar.
Be sure to head to the Nomads bar and you'll definitely find some new friends there. City Backpackers is a top hostel in Stockholm for their habit of always offering free stuff and because we enjoyed ourselves at the Nomads bar. Cheers City Backpackers, keep on doing your thing!
Best Party Hostel in Stockholm – Generator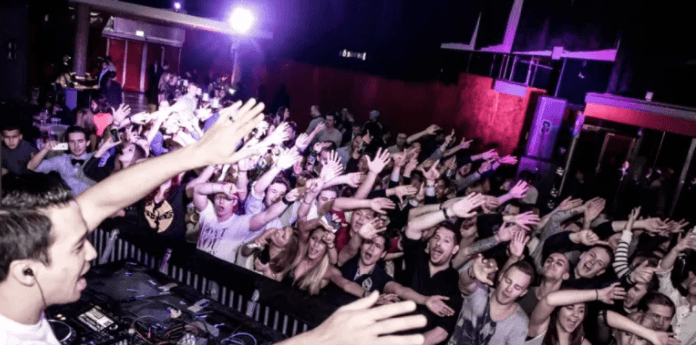 If you're travelling through Europe chances are you'll stay at a Generator Hostel at some point. They seem to be sprouting up everywhere these days.
As the best party hostel in Stockholm, Generator is living up to its reputation on a nightly basis. If you're down for a fun time be sure to check out the Generator bar before the night jumps into full swing. Get sipping on their tasty cocktails featuring some unique nordic twists.
The Generator bar is well lit, bright, and the ideal spot to begin the festivities, and it's within walking distance to Stockholm's best clubs. Generator is a brilliant youth hostel in Stockholm and can be found in the uber-trendy, hip neighborhood of Torsgatan.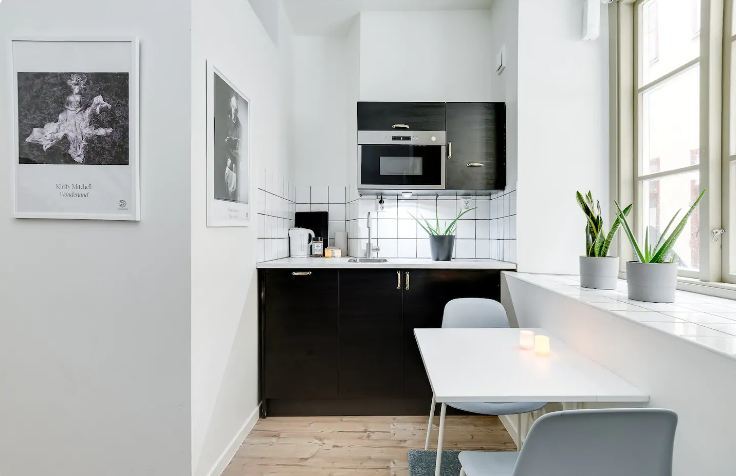 Right in the middle of the Old Town, super bright, clean and completely to yourself. This studio is the perfect home for your first stay in Stockholm. Be central and close to all of the hot spots while having the option to just chill inside and have a relaxed day – you can't do anything wrong with booking this Airbnb.
There are PLENTY of cool things to do in Stockholm. Stockholm is a very seasonal place in terms of weather, so for the sake of this list, let's assume that you are visiting when it is not -20 outside. Below I have chosen my top favorites for the 10 best things to do in Stockholm.
1. Check out the sunset from the Monteliusvägen trail.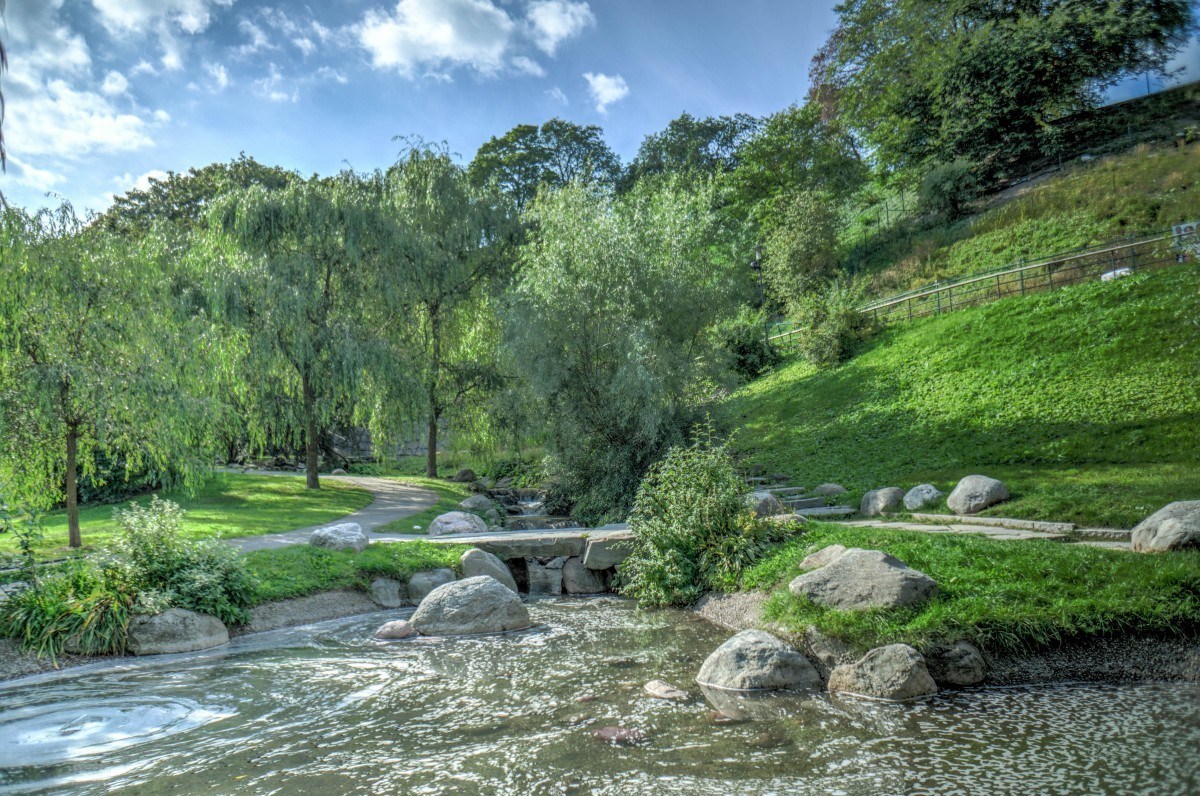 2. Eat Swedish Cinnamon Buns
This one is self-explanatory. This may quickly become your favorite daily ritual whilst you are backpacking in Stockholm.
3. Check out the Royal Palace
Even if you don't pay to take the tour of the inside, the Royal Palace is one of the most epic buildings in all of Scandinavia.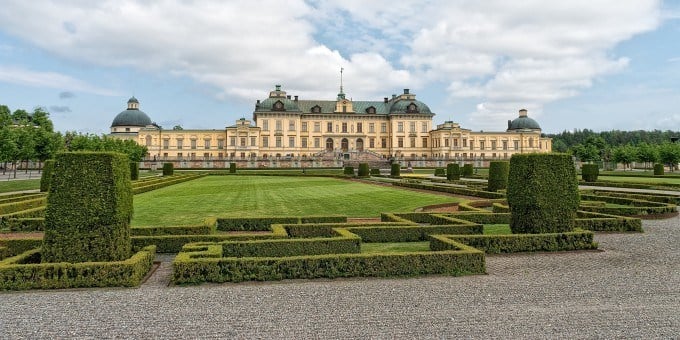 4. Wander around the Gamla Stan
No this is not another one of the "Stan" countries you missed. Gamla Stan is Stockholm's beautifully preserved old town. Cobblestone streets, hidden alleyways, and cozy coffee shops abound.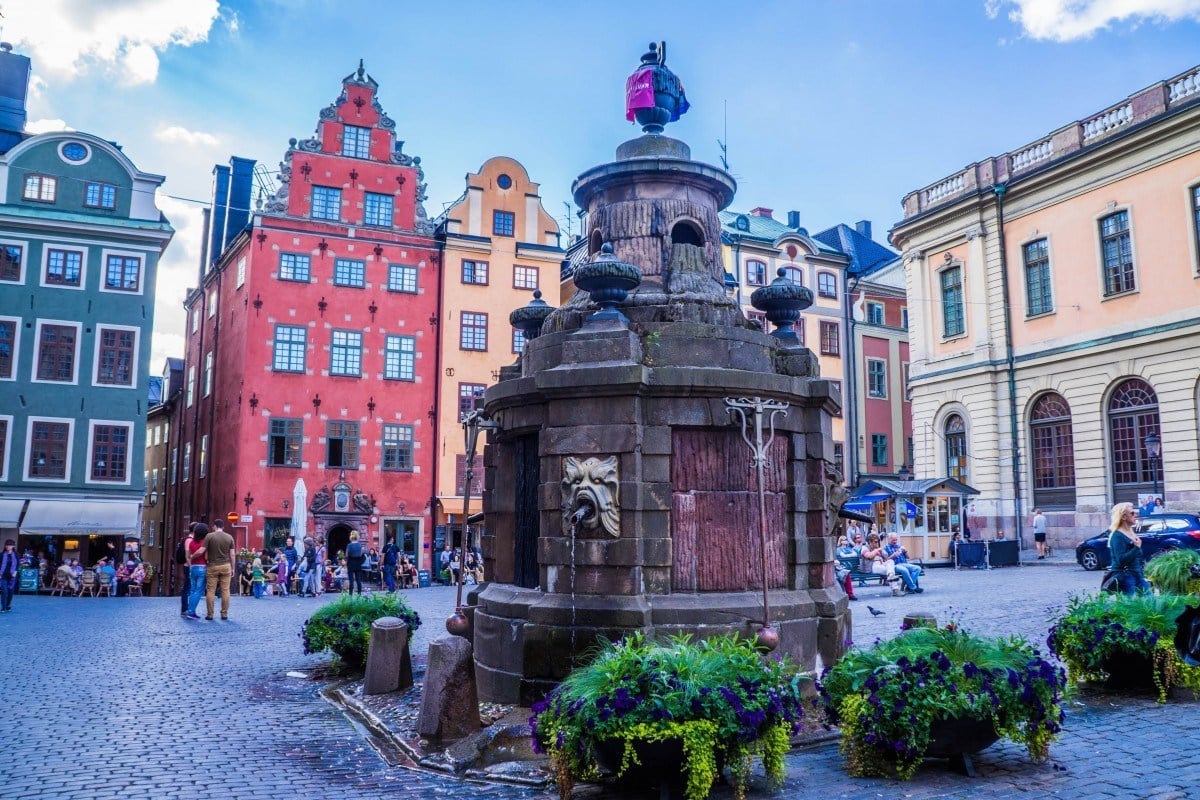 5. Get Naked in a Swedish Sauna
Sweating out your anxieties and impurities is an essential part of what it means to be Swedish. Lake Källtorp is one of the best places to get naked and enjoy the full-on Swedish sauna experiences.
6. Party at one of Stockholm's Legendary Open Air Clubs
You don't need to spend a fortune drinking all night to enjoy the scene at one of Stockholm's outdoor night clubs.
7. Visit the Islands
Stockholm is surrounded by islands and getting to some of them is cheaper than you think. Enjoy peaceful hikes, stunning scenery, and a break from the bustle of the city. The city may be gorgeous, but the 30,000 island archipelago surrounding Stockholm is next-level beauty.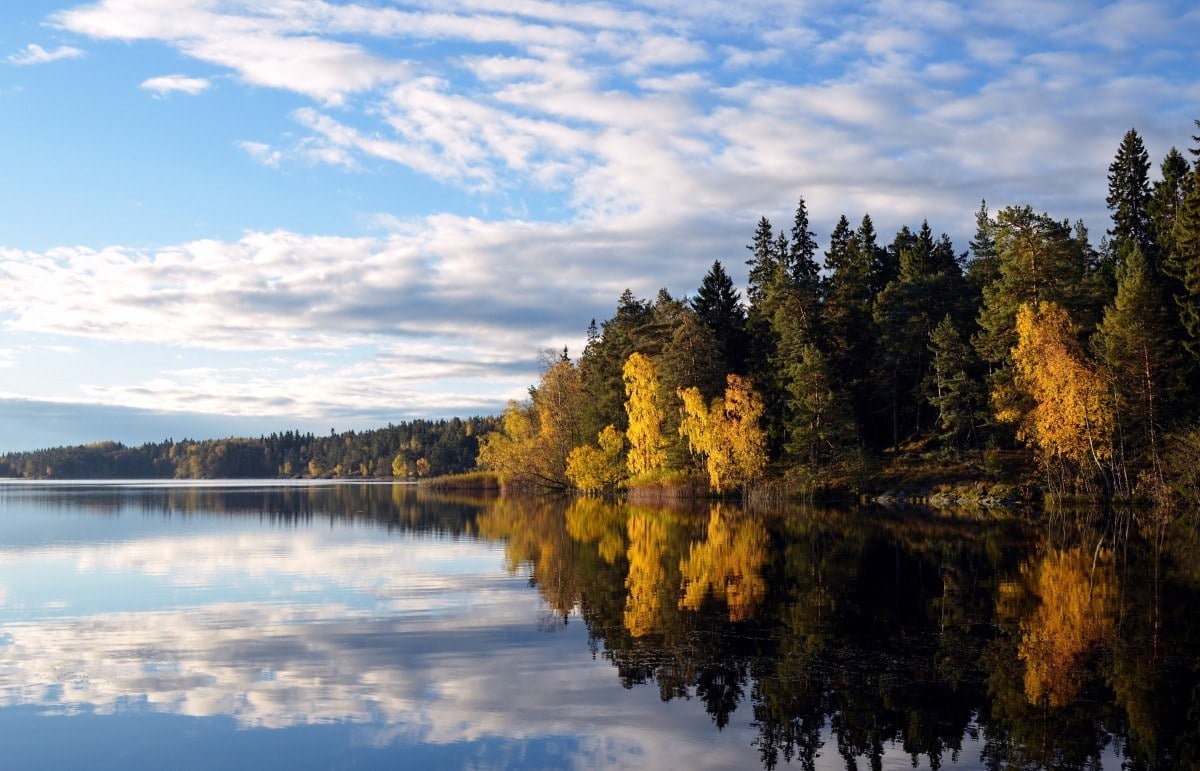 8. Drink a Beer in the Hammarby Sjöstad area
Formerly, this part of Stockholm was a to-be-avoided industrial clusterfuck of old polluting factories and warehouses. Nowadays, you can enjoy a bike ride along the waterfront, and enjoy a craft brew or two along the way. Score.
9. Grab a Food Truck Meal at Hornstulls Marknad
All great cities in the west have an area dedicated to delicious food trucks. At least that is my opinion. Stockholm is no different. Go grab a tasty (and cheap) snack from Hornstulls Marknad. You won't be disappointed.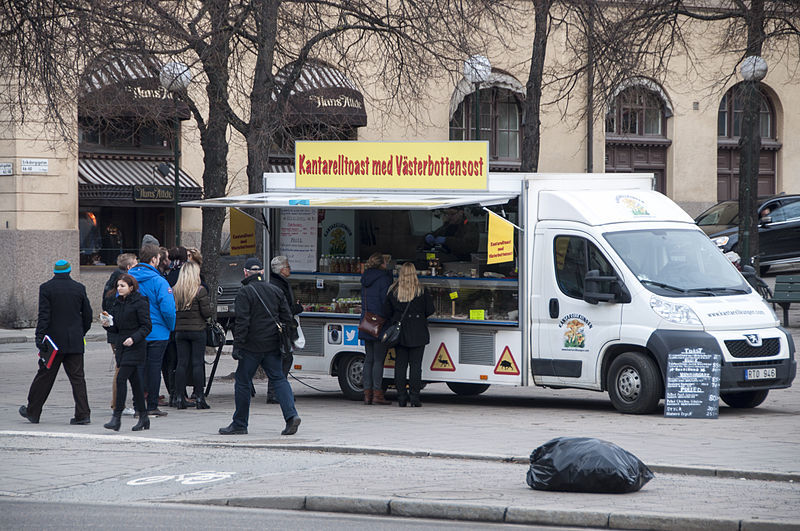 10. When the Weather Turns to Shit, Go to Ugglan
Stockholm can have periods of absolutely pristine weather. But when the winter months come knocking, the last thing backpackers want to do is wander around the frozen city for hours on end.
For gloomy winter days, find yourself in adult playland, aka Ugglan. This bar/gaming center has something for everyone including ping pong, shuffleboard, darts, pool, and delicious draft beer (and happy hour specials).
There is always a fun crowd hanging around, especially when the conditions outside are uninspiring.
Is This the Best Daypack EVER???
Worried you might miss out on some of the city's the hotspots? Check out our epic Stockholm itinerary to make the most out of your trip!
If you only have three days to spend in Stockholm, you can certainly see and do plenty that the city and the surrounding area has to offer.
For most broke backpackers, three days in Stockholm may well be the limit in terms of available budget. Whilst I know the importance of counting pennies all too well, if you do have just three days in Stockholm, don't deprive yourself of Stockholm's magic (especially not the cinnamon buns).
Even if the weather in Stockholm is shit whilst you are here, there are plenty of awesome places to visit inside as well as outside. Pray for good weather obviously, but don't be discouraged if the weather sucks, that's just a fact of life whilst backpacking Sweden.
Day One: Gamla Stan and City Center
To get to grips with Stockholm, we will start day one in this Stockholm travel guide in the iconic Gamla Stan area. One can easily spend an entire morning meandering through the tiny streets, sipping coffee, and taking photographs. If possible, pack a lunch with you to avoid eating at any of the overpriced restaurants.
Whilst most of Europe was getting the shit bombed out of it during World War II, Sweden remained a neutral country (what a luxury!). This means that Stockholm was never bombed, and thus the streets of Gamla Stan are impeccably preserved.
Skansen is one of the world's first open-air museums. A visit here will give you a taste of what Swedish life like in centuries past. The Museum of Contemporary Photography is a really cool place for anyone with even the slightest fascination/appreciation for photography.
Stockholm is one of the few major capital cities in Europe that has been relatively unscathed by large-scale industrial warfare. To complete your somewhat touristy introduction to Stockholm, check out the Royal Palace.
If you love history, I'd say paying the entrance fee to get inside the palace is well worth it. The Drottningholm Palace (Royal Palace) is situated on island Lovön and you can take a boat to get there if you want.
If you have been backpacking around Europe for the last few months and can't be bothered with another fancy-pants palace, then the views from outside will do just fine.
For sunset, go for a short hike along the Monteliusvägen trail and catch the epic views of the old town from the high vantage point.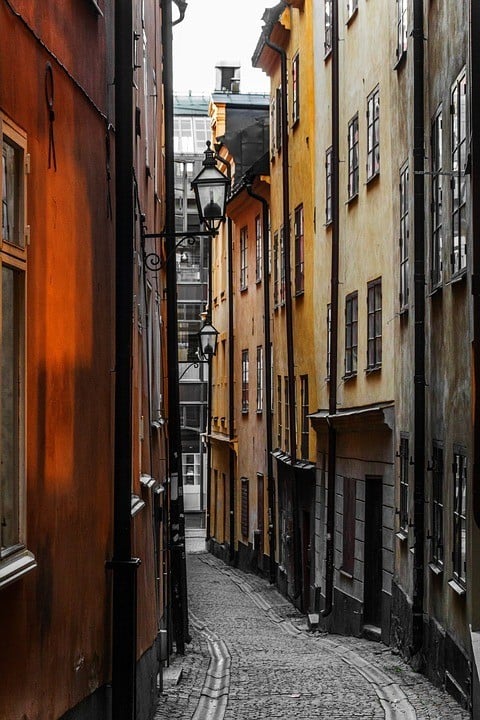 Day Two: Discover The Islands
Depending on your budget and interest, you can catch a (rather expensive) boat from the city that takes you out on a grand day trip to see a bunch of the islands.
The options are endless in terms of which islands you can visit and for how long. Some of the boat trips are several hours long and are like a proper tour. Other boats are just ferries taking you to and from.
If you do plan on going to the islands, check out a few museums, and go to the Royal Palace, be sure to pick up a Stockholm Pass online as it will save you a ton of cash.
The best and most backpacker budget friendly ferry company serving the Stockholm Archipelago is called Waxholmsbolaget.
To get a bit off the tourist trail I recommend taking a boat for a day trip/hike to Svartsö. This island is one of the larger islands in the area and is home to very small year-round inhabitants.
Most people go to the islands right in Stockholm's backyard, so going to Svartsö will certainly get you more off the beaten path.
There are some awesome natural landscapes to be found on Svartsö. Bring your camera, hiking shoes, and a packed lunch/snacks as there are very limited food options on the island and all are insanely expensive.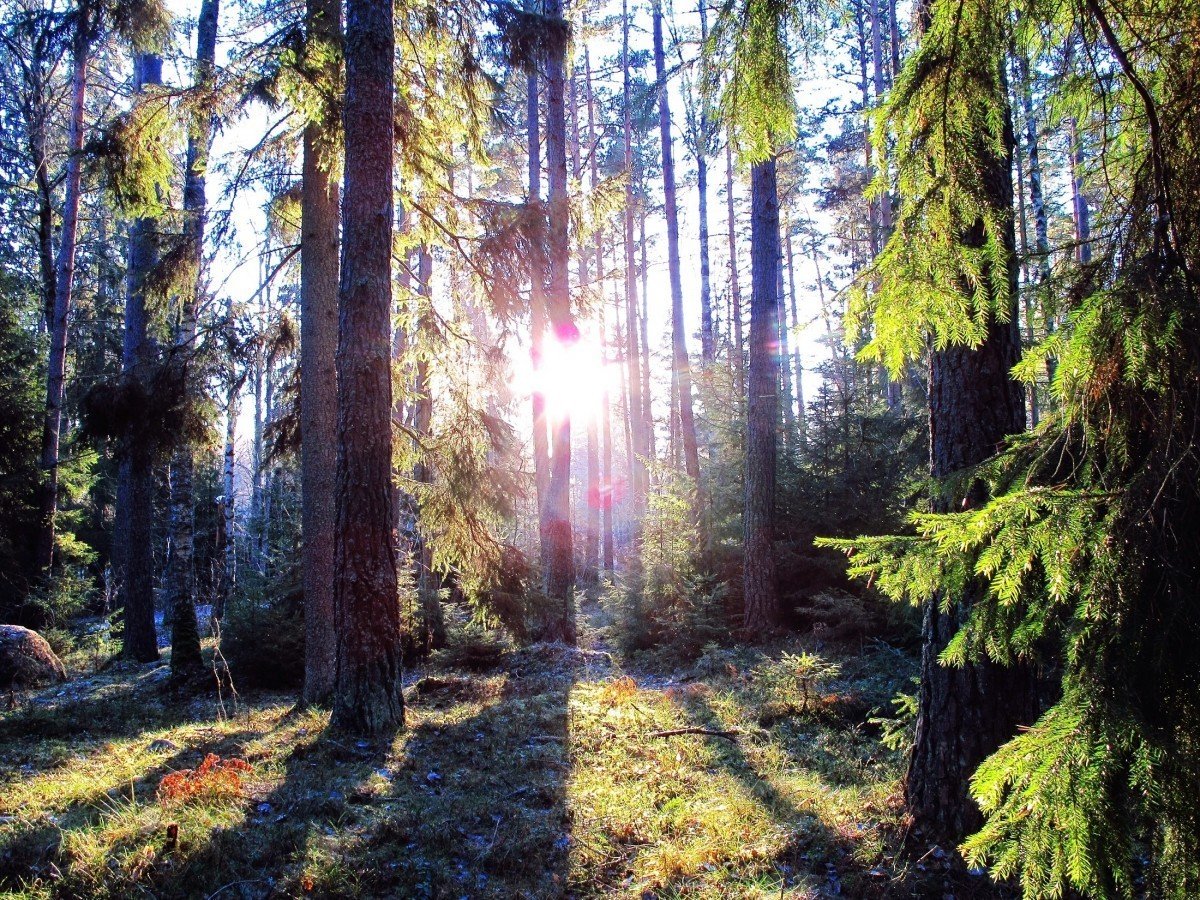 Day Three: Saunas, Hikes, and a Big Night Out
This is a day of contrasts. Especially if the weather is a bit fresh, you can start by heading directly for a sauna at Hellasgården, a recreation area inside Nacka nature reserve. I recommend that you don't eat too much, if anything, before your sauna as it does not feel good to have a deep sweat right after you have eaten a massive meal.
Of course, you do have the option to dive into the lake before, during, or after your sauna. Even if the lake is frozen over, there will be a hole in the ice cut specifically for this purpose.
After you have achieved Swedish sauna bliss, you can have a healthy lakeside picnic and just chill the F out for a while.
In the early afternoon, you can head over to the "Brooklyn of Scandinavia" hipster/eco post-industrial zone area—Hammarby Sjöstad—for a bike ride/craft beer tasting.
After a few hours of this, it may well be nap time at the hostel, which you will need after sauna time and beer tasting. Upon being refreshed and ready to roll, get your pre-game on before heading out to enjoy a full night of hanging out at the famous Trädgården outdoor music space.
You'll probably make it back to the hostel just in time to catch the next flight out.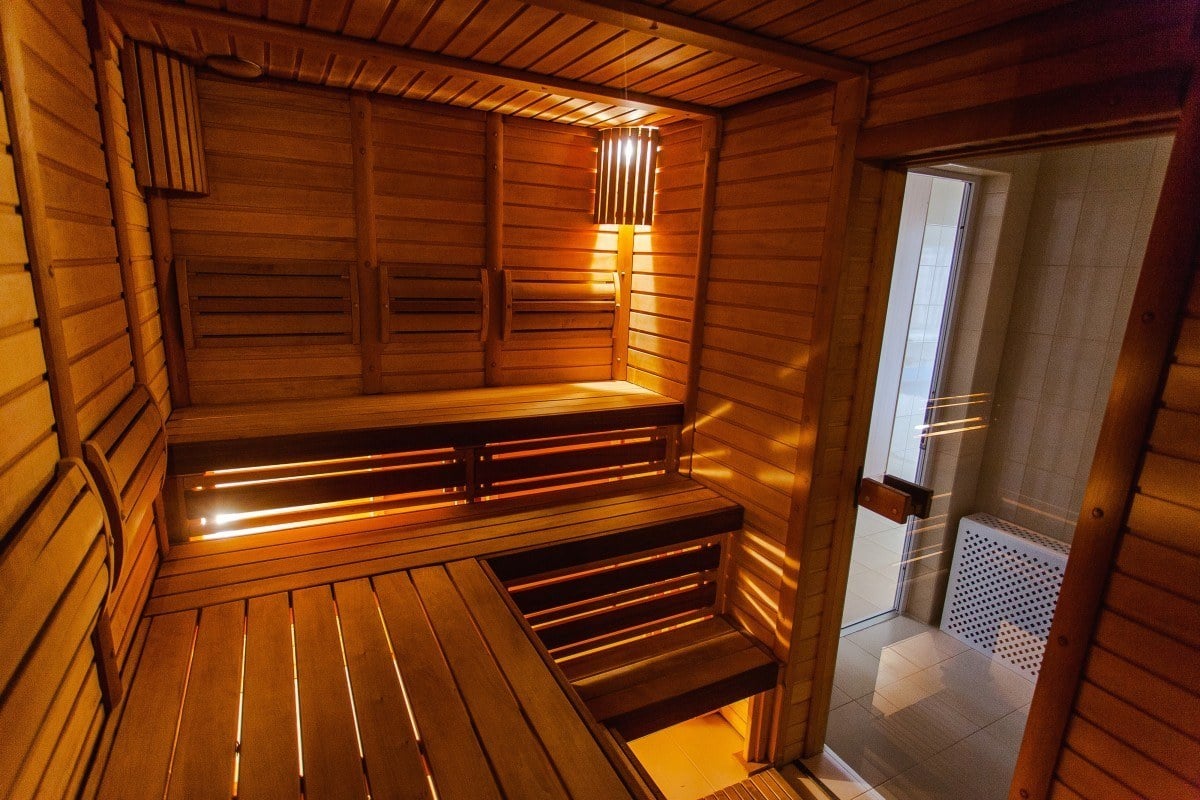 Off the Beaten Path in Stockholm
Stockholm may be small in terms of capital cities, but there is still plenty of room to maneuver beyond the tourist hordes.
For mainstay attractions like the Vasa Museum, try to get their early or simply go towards the end of the day to avoid the sweaty, sun cream scented droves of tour groups.
Or, just hit up the lesser known museums and skip the famous ones all together, Millesgården, which is just cross the bridge in Lidingö, features some cool permanent and rotating exhibitions. The Jewish Museum gives an interesting glimpse into the history of the Swedish Jewish population.
If you embark on your backpacking Stockholm adventure in the winter time, you are certain to see fewer tourists. Yes, it will be cold. Tough backpackers will be rewarded with little to no crowds, lower prices, and hopefully a cup of hot wine or two!
The surrounding islands offer up the best options for truly getting off the beaten path. There are so many to choose from really. The farther you go from Stockholm, the less likely you are to see hordes of people, including locals. Better yet, go sea kayaking with a local operator and discover the islands on your own terms.
Or there is always the good old indoor Stockholm wingsuit experience!
Get out and explore!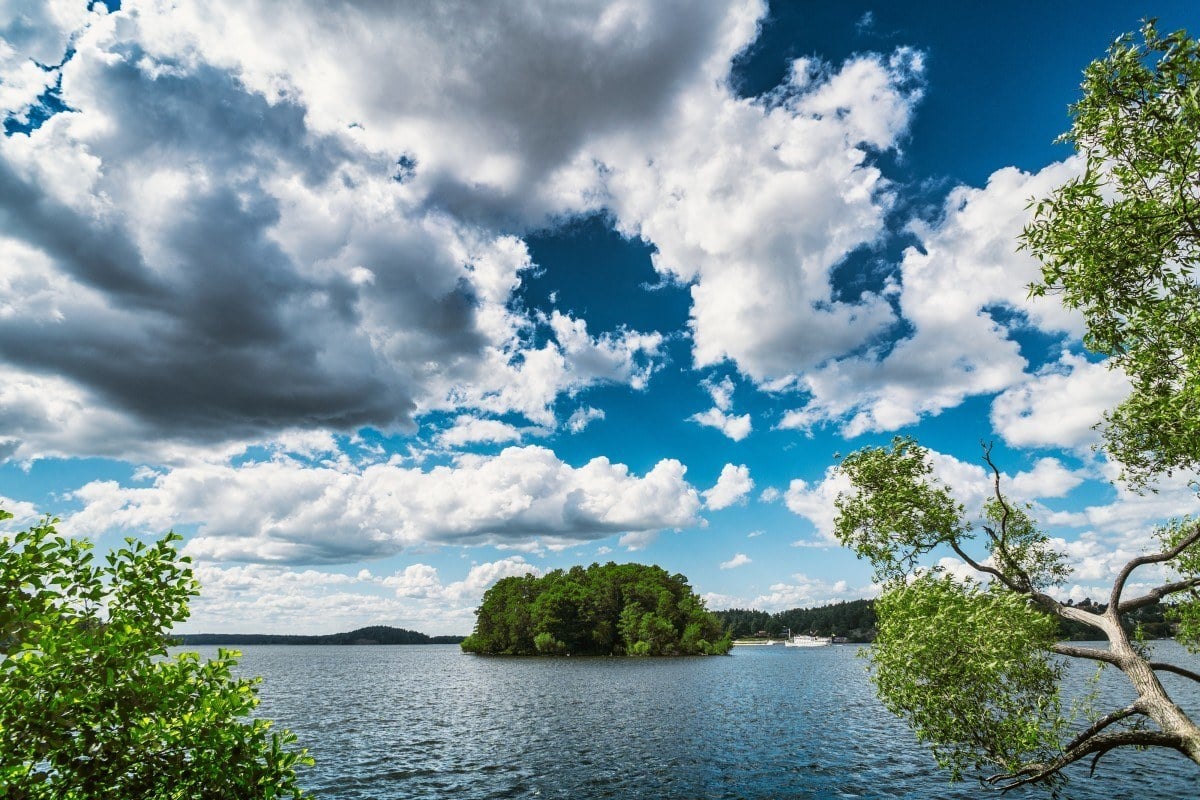 Best Walks in Stockholm
Because of its geography, Stockholm is blessed with some truly magical places to hike in and around the city. Plus, with the islands literally surrounding Stockholm, there is always a green space to go for a nice walk. Here are a few of my favorite places around Stockholm to enjoy a walk/hike:
A number of trails criss-cross the park, leaving you with many possibilities. There are even some spots to spend the night if you have camping gear with you. A forest fire burned up much of the park in 1999. The resulting landscape is certainly much different than it once was, but the park is making a rebound and becoming a sea of green again.
2. Björnö Nature Reserve
Björnö is a small peninsula sticking out into the Baltic Sea in the eastern corner of Stockholm. The various hiking trails make this place an easy and accessible place to escape the city. There are some epic kayaking opportunities along the coast as well.
3. Paradiset Reserve
At the breath-wrenching height of 110 meters, the Paradiset is the highest natural point in Stockholm. Unbelievably, there can even be moose in the area, so watch out. There is also a place to overnight camp here.
4. Sörmlandsleden
The Sörmlandsleden is a massive long-distance hiking trail that breaks up into multiple sections. If you are looking for an epic multi-day hike near Stockholm, then combining a few of the sections on the Sörmlandsleden is your best bet.
There is a huge diversity in the landscapes you can hike through here. To plan your route and get specific hike options, check out the official Sörmlandsleden website.
Best Time of Year to Visit Stockholm
This question depends on what you are after. Without a doubt, the summer months are the best overall time to enjoy the outdoors in Stockholm. When December and January roll around, it is really cold here.
As I mentioned before, winter travelers will be rewarded with fewer crowds and tourists to deal with. That said, if you visit Stockholm in the winter there is the reality of short days (the sun sets around 4:30 pm) and extreme cold.
To get the most out of your Stockholm visit, May and September offer a good balance of fine weather and smaller crowds. If you plan on kayaking, hiking, and generally being outside all the time, June and July will be best. I advise against backpacking Stockholm in August as it is the busiest month to be in Stockholm.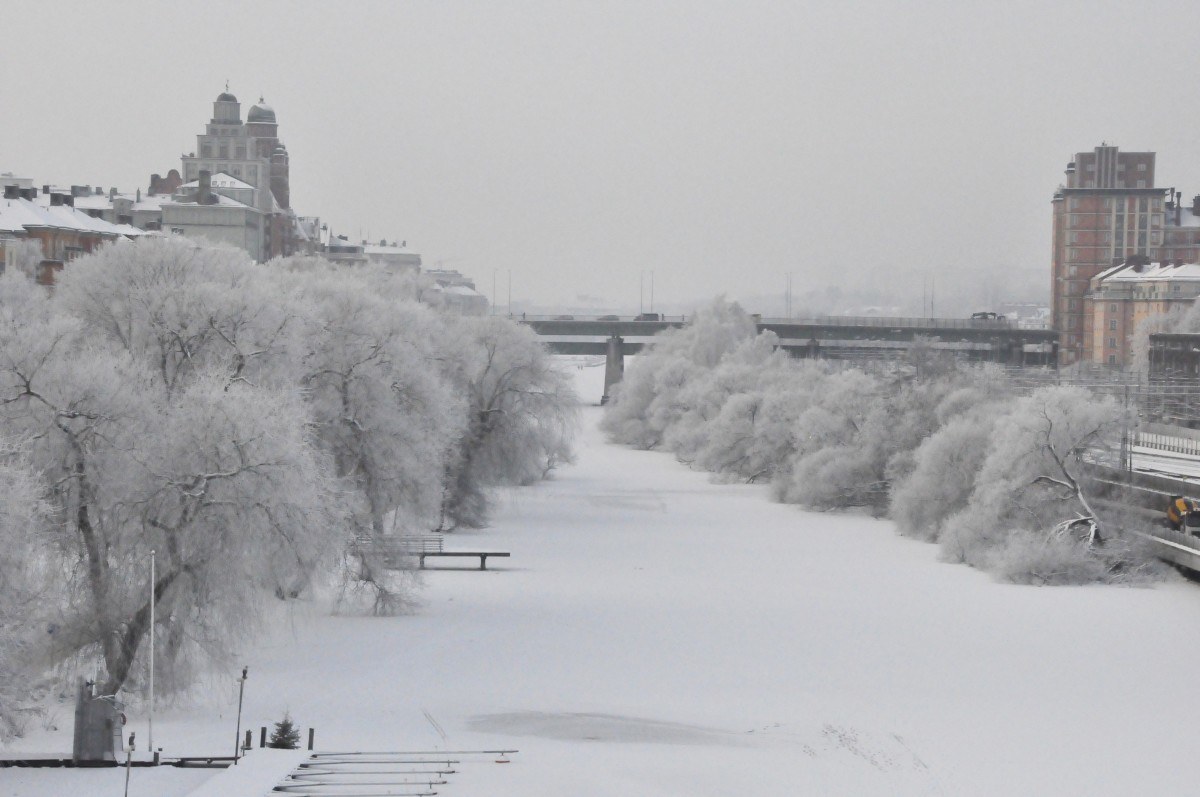 Getting in and out of Stockholm
Here is how best to get to and from the Arlanda airport in Stockholm:
Train
The Arlanda Express train operates from Arlanda Airport to/from Stockholm Central Station every 15 min. throughout the day. The travel time is only 20 min. It costs extra to purchase a ticket on board the train, so check prices and book tickets online for the best price.
Commuter trains to Stockholm depart twice an hour from Arlanda and take around 45 minutes.
Bus and Taxi
You can also travel by bus or taxi. The Flygbussarna Airport Coaches depart every 10-15 minutes between Arlanda Airport and the City Terminal (next to the Central Station) and travel time is around 35-45 minutes.
Taxis take around 40 mins to central Stockholm but will cost you a small fortune.
Uber works well in Stockholm and will be slightly cheaper than a taxi to get to the airport. That said, I do not recommend getting a taxi or an Uber to the airport unless you are in danger of missing your flight. They are both super expensive options.
Getting in and out of Stockholm by Train
Already traveling in Europe? Train travel to Sweden from other countries in Europe is another fine option for arriving in Sweden.
Whether you are backpacking around Europe or just Sweden you should consider buying a EuroRail pass. If you plan on taking multiple train rides on an extended backpacking trip, a Eurorail pass is the way to go.
Check out our in-depth guide to train travel in Europe.
The EuroRail website is configured based on your location and currency. If you are American looking to check out EuroRail prices click here. For Europeans/UK citizens this one is yours.
How to Get Around in Stockholm
Getting around in Stockholm either on foot or by public transportation is a breeze.
For public transport within the city, you have buses, metro, train, trams, and light rail crisscrossing just about every corner of the city. Uber also works well for short distances.
Again, if you plan on spending a few days or more in Stockholm, it really makes sense to buy a multi-day transport pass. Check out the Stockholm public transport website for more info.
Renting a Car in Stockholm
If you are traveling beyond Stockholm and want to experience more of Sweden, you should seriously consider renting a car. Renting a car on your Sweden backpacking adventure will give you the freedom to roam.
There is nothing better than moving about at your own pace. Having a set of wheels gives you that. Plus, who doesn't want to make the ultimate Swedish road trip at least once, right?
You can sort your car rental here in just a few minutes. Booking in advance is the best way to ensure you score the lowest price and your choice of vehicle. Often, you can find the best car rental prices when you pick up the rental from the airport. Make sure your cover your rental car with a RentalCover.com policy. It covers your car against any common damages such as tires, windscreens, theft, and more at a fraction of the price you would pay at the rental desk.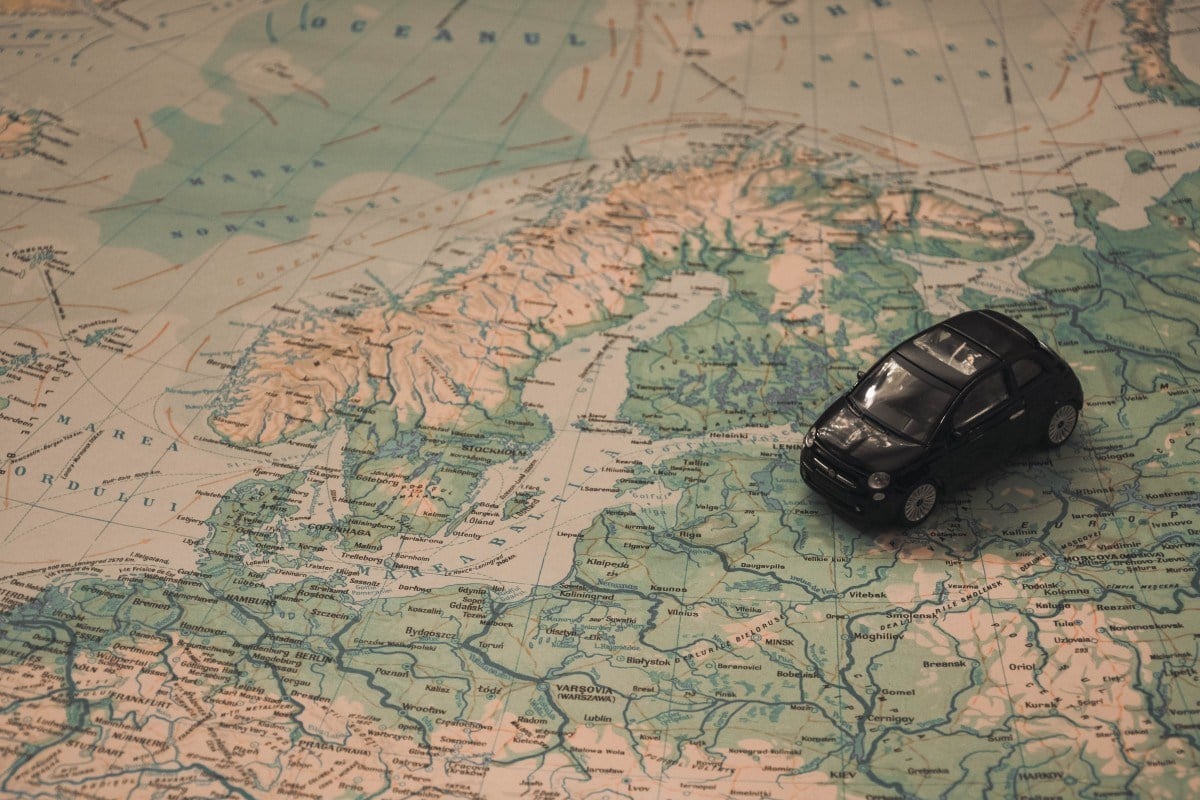 Long Distance Trains from Stockholm
Catching trains from Stockholm to other parts of Europe is super easy. If you plan to hit multiple destinations in Europe, the cheapest way to travel Europe by train is to buy a Eurorail pass.
Have you sorted your accommodation yet?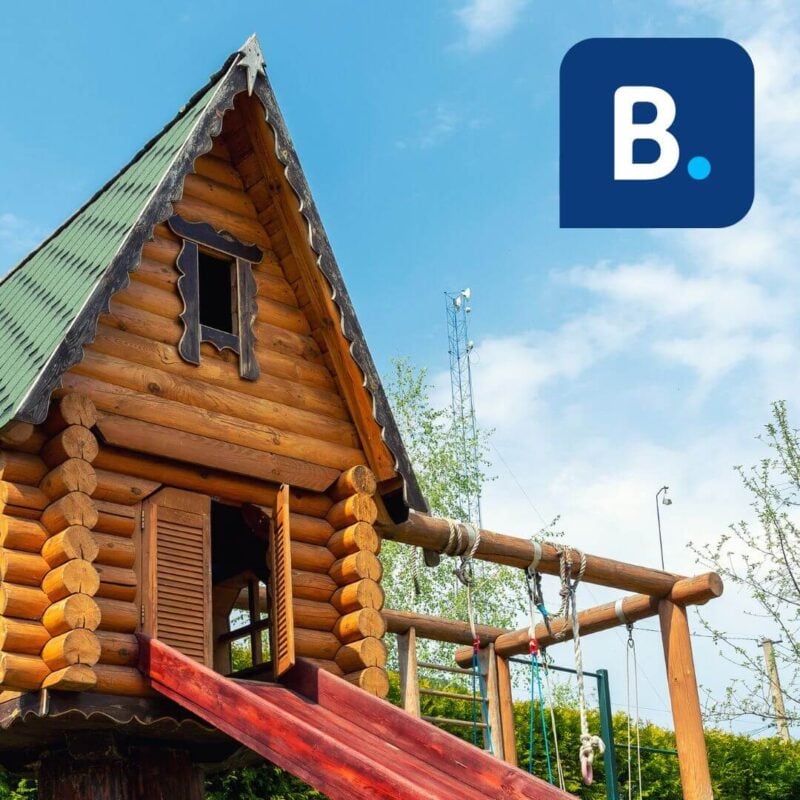 Get 15% OFF when you book through our link — and support the site you love so dearly 😉
Booking.com is quickly becoming our go-to for accommodation. From cheap hostels to stylish homestays and nice hotels, they've got it all!
View on Booking.com
Is Stockholm Safe?
When the general backpacker public thinks of Sweden, we typically assume that Stockholm is one of the safest cities in the world. Statistically speaking, that stereotype is largely true. The 2017 Safe City Index ranked it as the third-safest city in the world with under five million inhabitants.
There have been a couple of terrorist-related incidents that have changed the city somewhat. That said, these are isolated incidents, and something that every major city in the west is dealing with in one way or another at the present time.
As in any city in the world, common sense and general awareness go a long way with regard to keeping yourself safe. Certainly, you should avoid staying out late and alone, plastered on whiskey. Don't get so drunk that a blind dog could steal your wallet.
Check out our Backpacker Safety 101 for tips and tricks to stay safe whilst backpacking.
Pick yourself up a backpacker security belt to keep your cash safe on the road. Check out this article for an in-depth review of the best money travel belts, and this post for plenty of ingenious ways to hide your money when traveling.
I strongly recommend traveling with a headlamp whilst Backpacking Sweden (or anywhere really – every backpacker should have a good head torch!) – check out this post for a breakdown of the best value headlamps to take backpacking.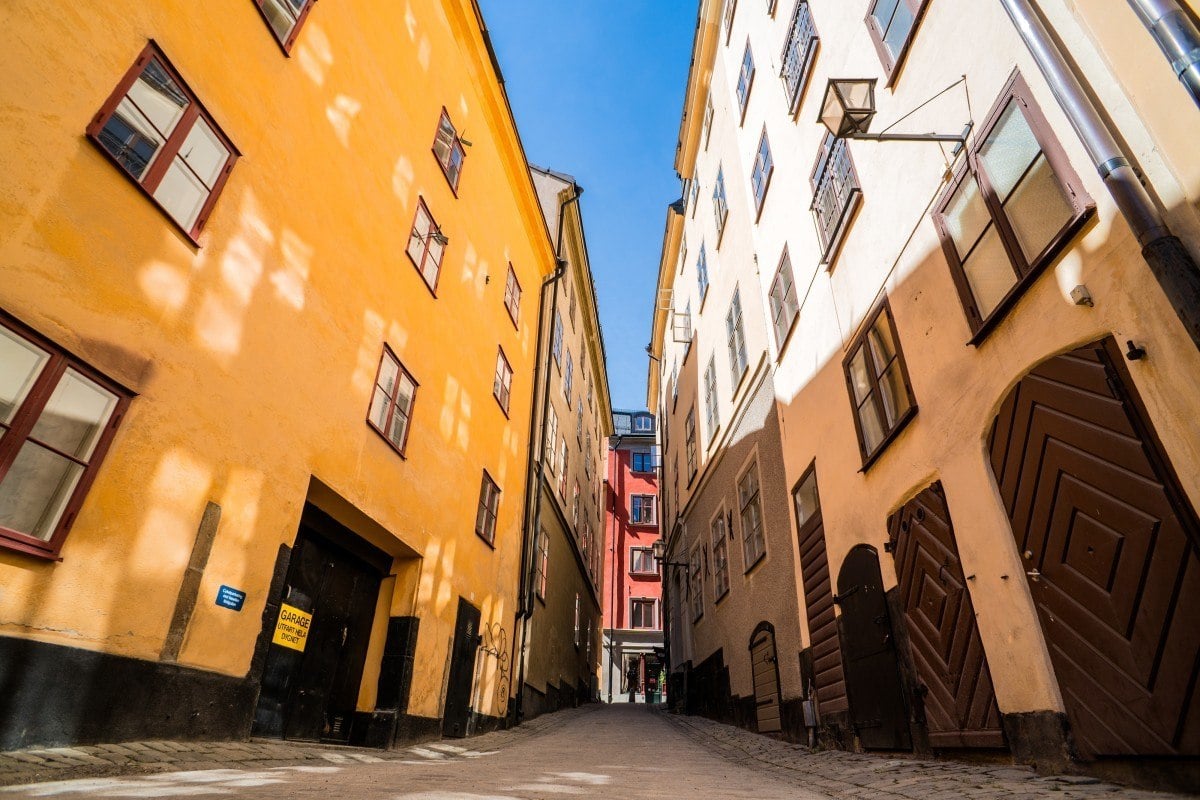 Get Insured before Backpacking Stockholm
Traveling without insurance would be risky so do consider getting good backpacker insurance sorted before you head off on an adventure.
I have been using World Nomads for some time now and made a few claims over the years. They're easy to use, professional and relatively affordable. They may also let you buy or extend a policy once you've started your trip and are already abroad which is super handy.
If there's one insurance company I trust, it's World Nomads.
ALWAYS sort out your backpacker insurance before your trip. There's plenty to choose from in that department, but a good place to start is Safety Wing.
They offer month-to-month payments, no lock-in contracts, and require absolutely no itineraries: that's the exact kind of insurance long-term travellers and digital nomads need.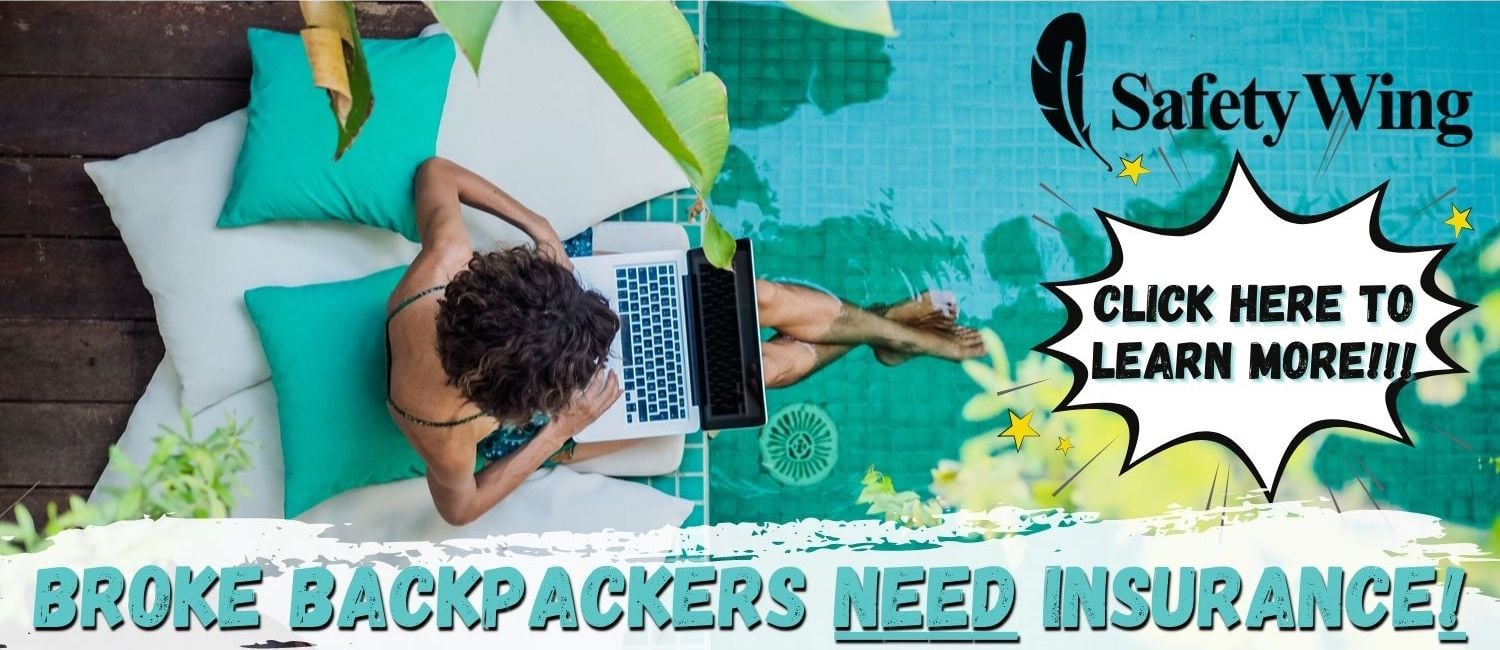 SafetyWing is cheap, easy, and admin-free: just sign up lickety-split so you can get back to it!
Click the button below to learn more about SafetyWing's setup or read our insider review for the full tasty scoop.
Stockholm Accommodation Travel Hacks
As budget backpackers, we all want to save money and travel on the cheap. In a perfect world, Couchsurfing hosts would be as abundant as the frozen Swedish ice come January.
I have found that scoring Couchsurfing hosts in big cities (in the west in particular) to be a real challenge as they get so many requests on a daily (or hourly) basis. Sometimes we just need to book a hostel and count our blessings that we are able to go traveling at all.
Give Couchsurfing an honest go and if you are successful, your budget (and experience in Stockholm) will be all the better off.
Eating and Drinking in Stockholm
Stockholm is famous for its culinary scene. Perhaps no other place in Scandinavia is better when it comes to delicious food opportunities.
That said, you do have to be mindful of where and how you eat out, less you spend a fortune. Eating at food trucks, kebab shacks, ethnic food, cafes, and lunch spots are always going to be more affordable than going to a sit-down place in the old town.
Drinking in Stockholm is expensive no matter how you turn the card. This is a hard choice because there really are plenty of awesome spots to grab a drink in the city.
For this, you will have to choose carefully and in moderation. Having one or two drinks a day is not going to totally cripple you, but beyond that, you are looking at a sobering bar tab. Again, many bars offer happy hour specials so do your best to seek out half-priced drinks at the golden happy hour time.
For coffee lovers, there are many rad cafes in town serving up the black nectar we all need to keep going.
Tips for Drinking and Eating in Stockholm on the Cheap
Seek out happy hours: There are so many bars and restaurants in Stockholm that many offer up happy hour/student specials as a way to bring in customers. You can score some pretty epic deals on beer, smorgeboard, wings, snacks, and other appetizers. Happy hour is usually sometime between 3 pm to 6 pm (this can vary).
Avoid fancy sit down restaurants: Street food, kebab places, Indian/Chinese/Thai… they're all here and they are tasty and cheap. You can almost always score a decent takeaway meal between $7 – 13 (or less).
Avoid drinking at bars: Going to a bar or two is a quintessential experience when visiting any new city. That said, bars in Stockholm are among the most expensive places to get sauced in the world. Consider buying wine and drinking it in by the port like a hobo instead.
Cook your own food: Try and cook at least one meal per day. If you don't feel like cooking, then go to the grocery store and arm yourself with sandwich fixings so that you can make food on the road if need be. $10 spent on sandwich materials can feed several people multiple times. Having some snacks in your day backpack will offset impulse food purchases.
Pack a travel water bottle and save money every day!
Cheap Eats in Stockholm
Here are the top five best places to score cheap eats in Stockholm…
Food Halls: Food halls are great because there are often located outside or on a busy thoroughfare. The experience is just as good as the food itself. Söderhallarna, Hötorgetshallen, and Östermalms Saluhall are all top choices.
Pong: All you can eat Asian buffets are a mainstay in the diet of any serious budget backpacker. This one is the best in the city.
Vigårda: Best burgers in town. Not dirt cheap, but very good quality.
Fuori Di Pizza: Don't shame yourself by going to Pizza Hut for christ's sake. This place is much more legit.
Hornstulls Korvkiosk: Hot dog stands rank among the cheapest way to get the most calories in. At least one hot dog will be apart of your Stockholm backpacking experience.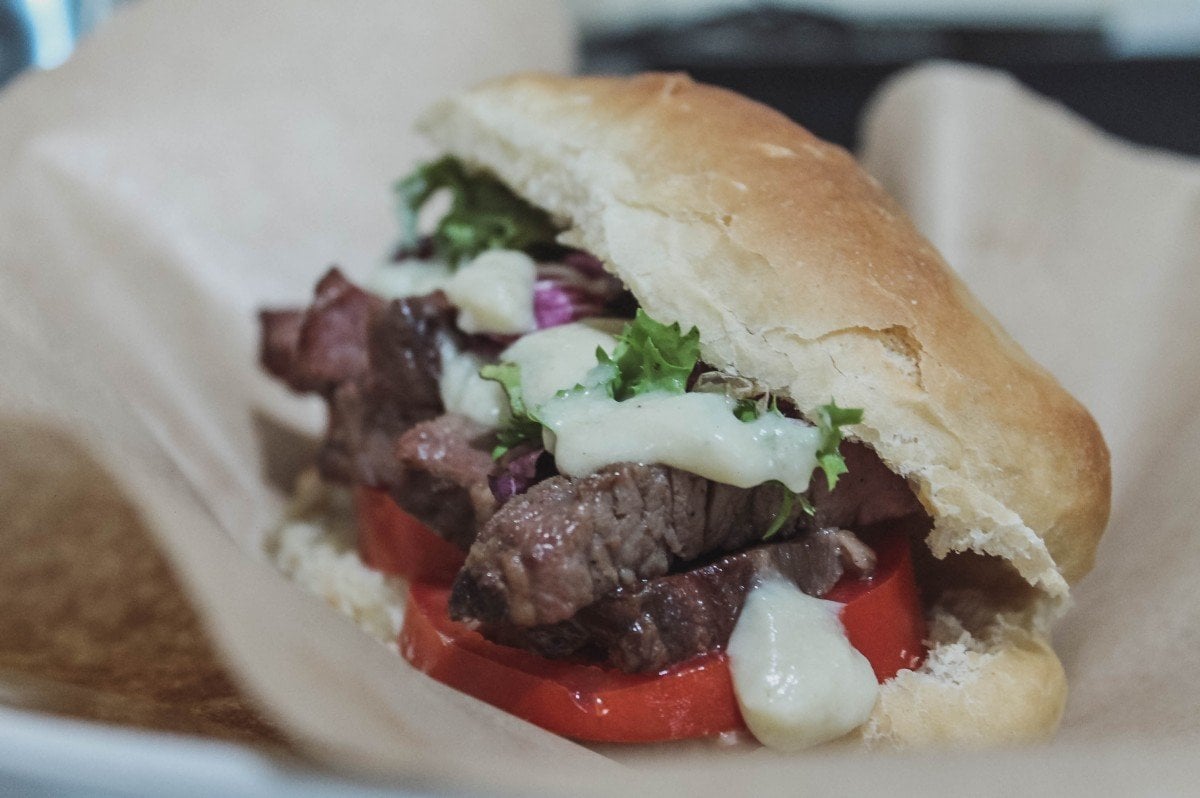 Nightlife in Stockholm
It is no secret that Stockholm is home to a banging nightlife scene. In the summer months, the outdoor club/music scene ranks among some of the best anywhere in Europe.
Even most hostels have a pretty happening nightlife scene worth experiencing. If clubbing, dancing, or live music isn't your thing, there are plenty of low-key bars where you can socialize in peace.
Stockholm's nightlife scene has something for everyone. Depending on your interests and budget it shouldn't take you too long to get into something fun and awesome.
Sweden's festivals are well-known for being epic; consider what events you'd like to attend when choosing to visit Stockholm.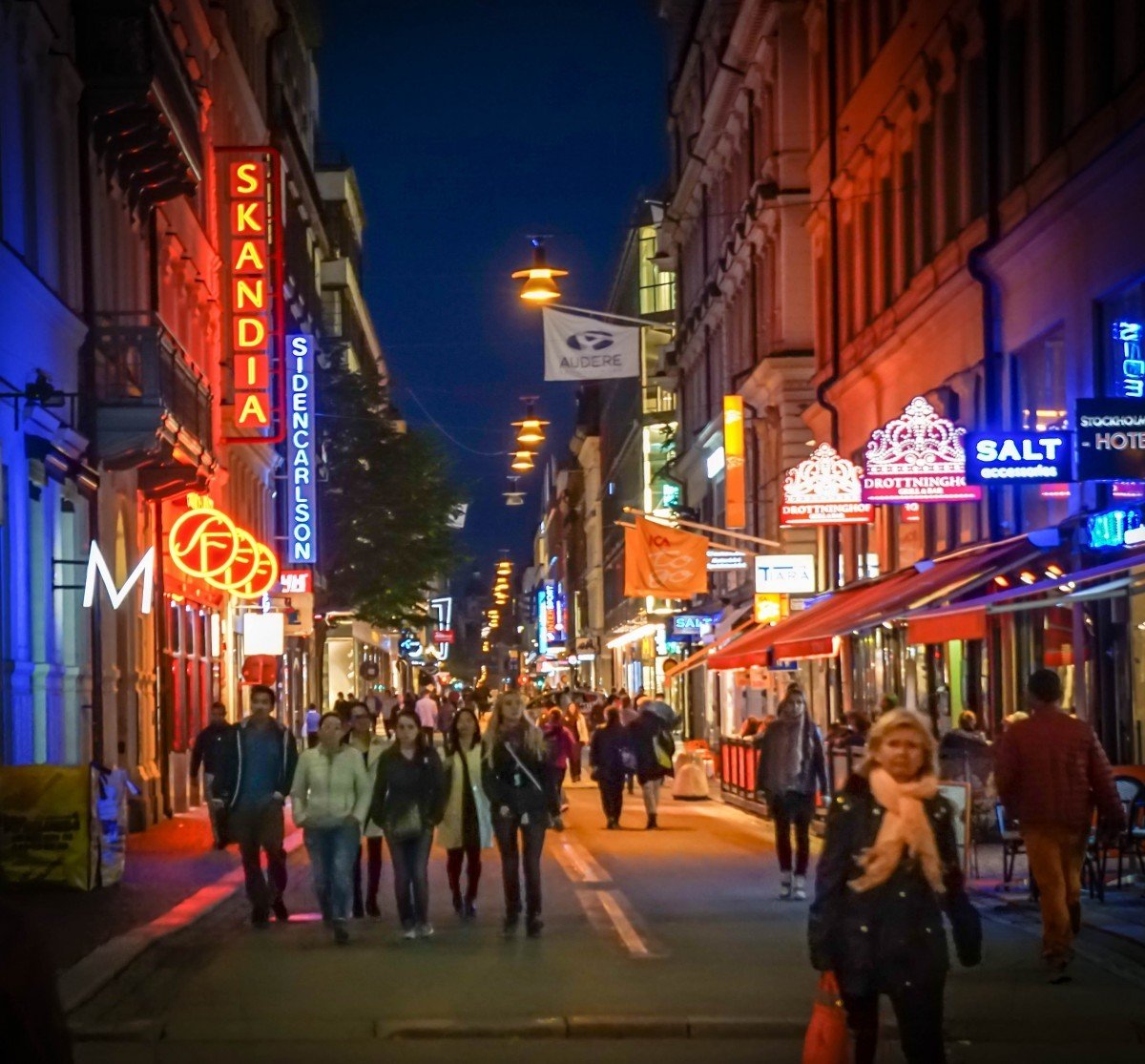 Books to Read while Backpacking in Stockholm
Here are some of my favorite books set in Sweden and/or Stockholm:
Volunteering in Stockholm
Long term travel is awesome. Giving back is awesome too. For backpackers looking to travel long-term on a budget in Stockholm whilst making a real impact on local communities look no further than World Packers. World Packers is an excellent platform connecting travelers with meaningful volunteer positions throughout the world.
In exchange for a few hours of work each day, your room and board are covered.
Backpackers can spend long periods of time volunteering in an awesome place without spending any money. Meaningful life and travel experiences are rooted in stepping out of your comfort zone and into the world of a purposeful project.
World Packers opens the doors for work opportunities in hostels, homestays, NGOs, and eco-projects around the world. Broke Backpacker readers get a special discount of $10 – just use this discount code BROKEBACKPACKER and membership is discounted from $49 a year to $39.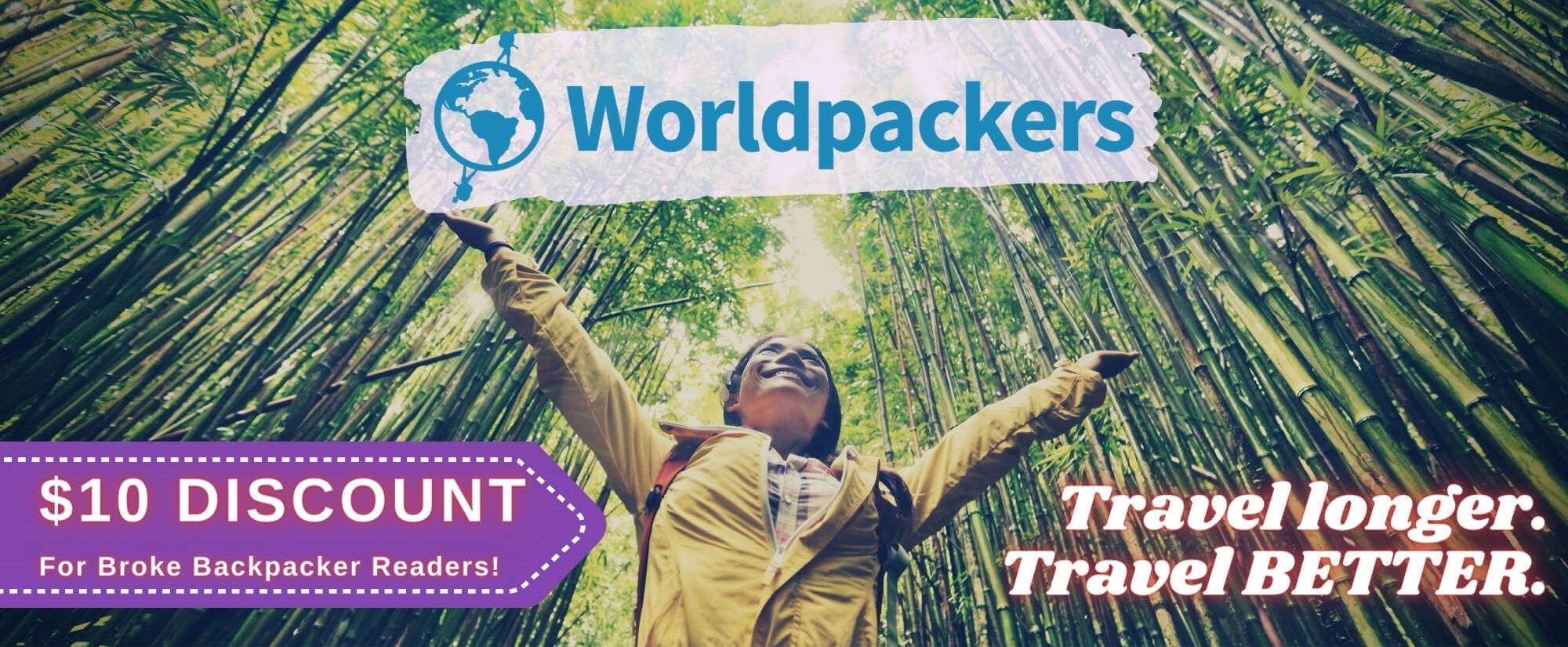 Worldpackers: connecting travellers with meaningful travel experiences.
Make Money whilst Backpacking Stockholm
Two words for you: TEACH ENGLISH. It's the backpacker's unique mode of financial sustainability.
If you're considering a long stint in Sweden, read up on how to get a job teaching English in Sweden. If you're not staying so long, you're better off teaching online.
Teaching English online is a great way to earn a consistent income—from anywhere in the world with a good internet connection. Depending on your qualifications (or your motivation to obtain qualifications like a TEFL certificate) you can teach English remotely from your laptop, save some cash for your next adventure, and make a positive impact on the world by improving another person's language skills!
It's a win-win! Check out this detailed article for everything you need to know to start teaching English online.
In addition to giving you the qualifications to teach English online, TEFL courses open up a huge range of opportunities and you can find teaching work all over the world. To find out more about TEFL courses and how you can teach English around the world, read my in-depth report on teaching English abroad.
Broke Backpacker readers get a 35% discount on TEFL courses with MyTEFL (simply enter the code BACKPKR), to find out more, please read my in-depth report on teaching English abroad.
Whether you are keen to teach English online or looking to take your teaching game a step further by finding a job teaching English in a foreign country, getting your TEFL certificate is absolutely a step in the right direction.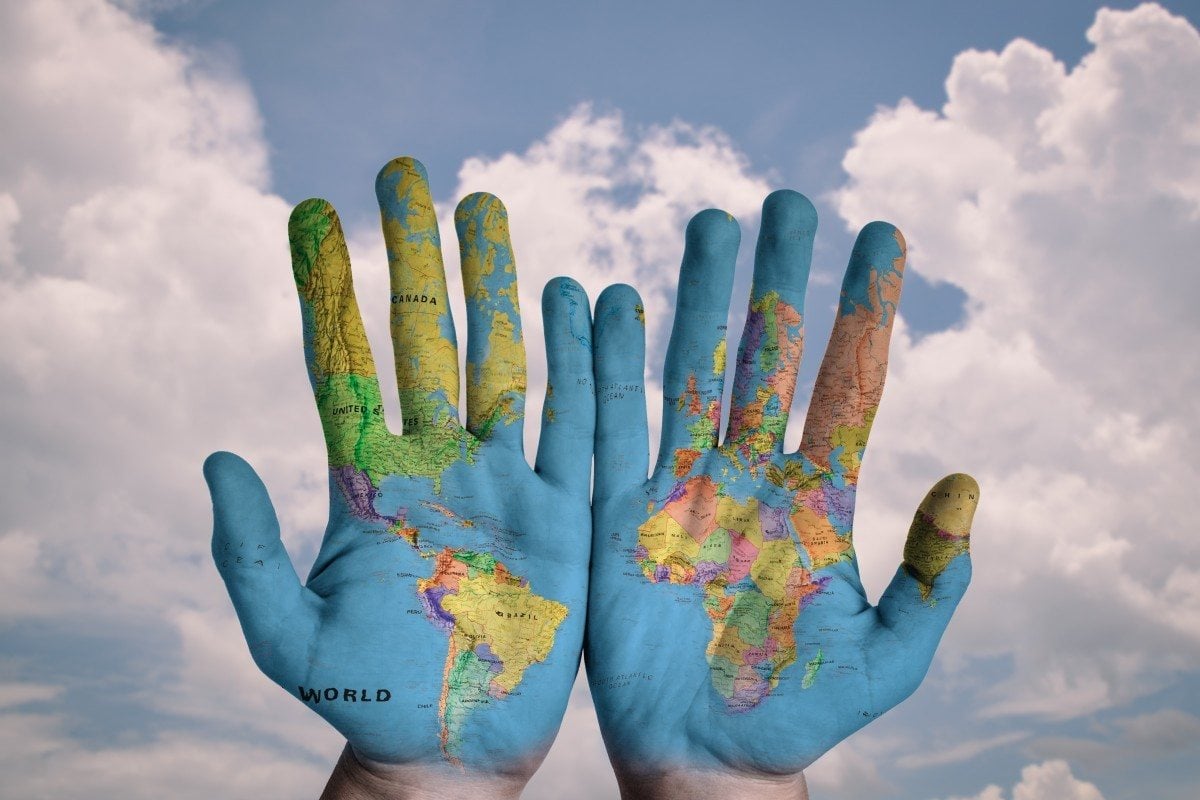 Being a Responsible Backpacker in Stockholm
Reduce your plastic footprint: Perhaps the best thing you can do for our planet is to make sure you do NOT add to the plastic problem all over the world. Don't buy one-use water bottles, the plastic ends up in a landfill or in the ocean. Instead, pack a tough travel water bottle (plus it is also a water filter!).
Go and watch A Plastic Ocean on Netflix – it'll change how you view the plastic problem in the world; you need to understand what we are up against. If you think it doesn't matter, get off my fucking site.
Don't pick up single-use plastic bags, you're a backpacker – take your daypack if you need to go to the shop or run errands.
Bear in mind, that many animal products in countries you travel through will not be ethically farmed and won't be of the highest quality. I'm a carnivore but when I'm on the road, I only eat chicken. Mass-farming of cows etc leads to the rainforest being cut down – which is obviously a huge problem.
Need more guidance? – Check out our post on how to be a responsible backpacker.
Backpacking in Stockholm will bring you ample opportunities to participate in debauchery, and it is very important to have fun, let loose, and get a bit wild at times—as you will soon find out.
Being super loud and obnoxious in a tiny hostel at 3 AM is a classic rookie backpacker mistake. Show your fellow travelers (and locals) respect whilst backpacking in Stockholm and anywhere else for that matter!
Enjoy the hell out of this fantastic Scandinavian city, but be a fantastic backpacker along the way…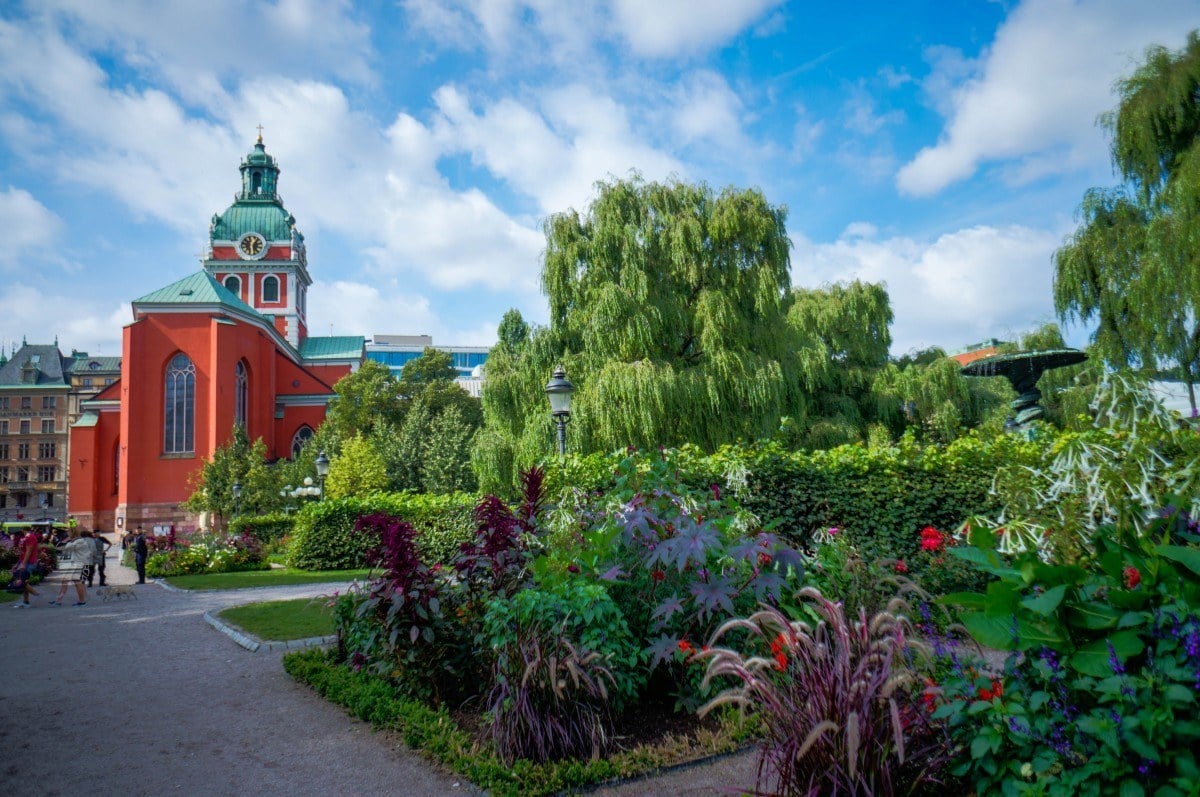 ---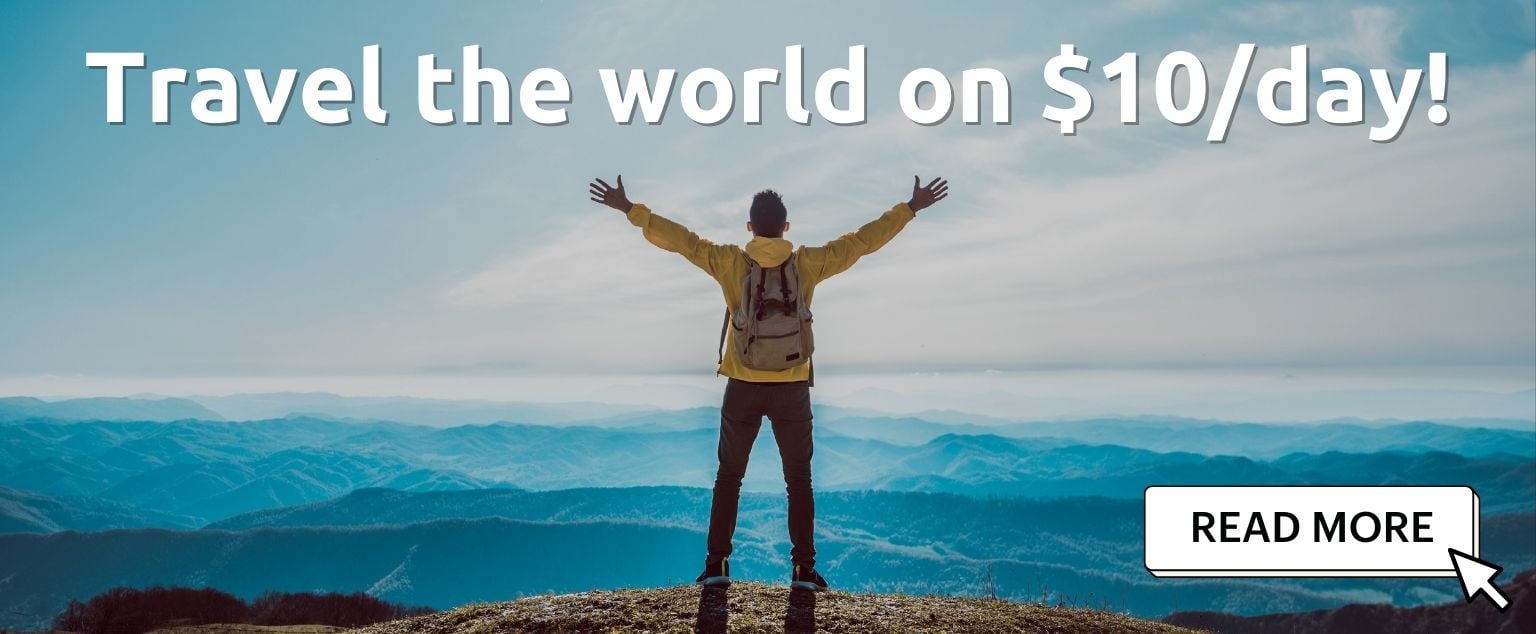 And for transparency's sake, please know that some of the links in our content are affiliate links. That means that if you book your accommodation, buy your gear, or sort your insurance through our link, we earn a small commission (at no extra cost to you). That said, we only link to the gear we trust and never recommend services we don't believe are up to scratch. Again, thank you!