With its fairytale cityscapes and magical natural vistas, Sweden is one of the most beautiful countries in Europe. If you want a hearty portion of the great outdoors, Sweden is your perfect destination.
Sweden isn't exactly swimming with jobs teaching English. In fact, with 90% of the population already speaking impeccable English, they don't need much help from us! That being said, there's still some demand for English teachers in this alluring Scandinavian country.
The opportunities are more varied than in other countries. If you have a background in business English or have studied a Business English TEFL course, there may be teaching positions in Sweden that will put your skills to good use. You may be assigned to help office workers prepare for a meeting or help a student study for the IELTS.
On the other hand, if you like teaching kids, there is a demand for au pairs who double up as English tutors, as well as opportunities to teach English at private schools. There are a few, but not many, private language schools run by The British Institute and AAC Global that have a need for teachers that are native English speakers, but these positions are highly competitive.
The only thing I will say is that you'll need to be committed to the search, as there aren't heaps of jobs.
Without further ado, read on for all you need to know before you teach English in Sweden.

Unlock Our GREATEST Travel Secrets!
Sign up for our newsletter and get the best travel tips delivered right to your inbox.
Why Teach English in Sweden?
Aside from the Northern Lights and smörgåsbord, there are so many reasons why you may want to teach English in Sweden. If you're already an experienced teacher and you're tired of teaching English in Asia, you may be looking to relocate to Europe. It's understandable, compared to other countries in Europe, Sweden has more infrastructure and offers a good quality of life.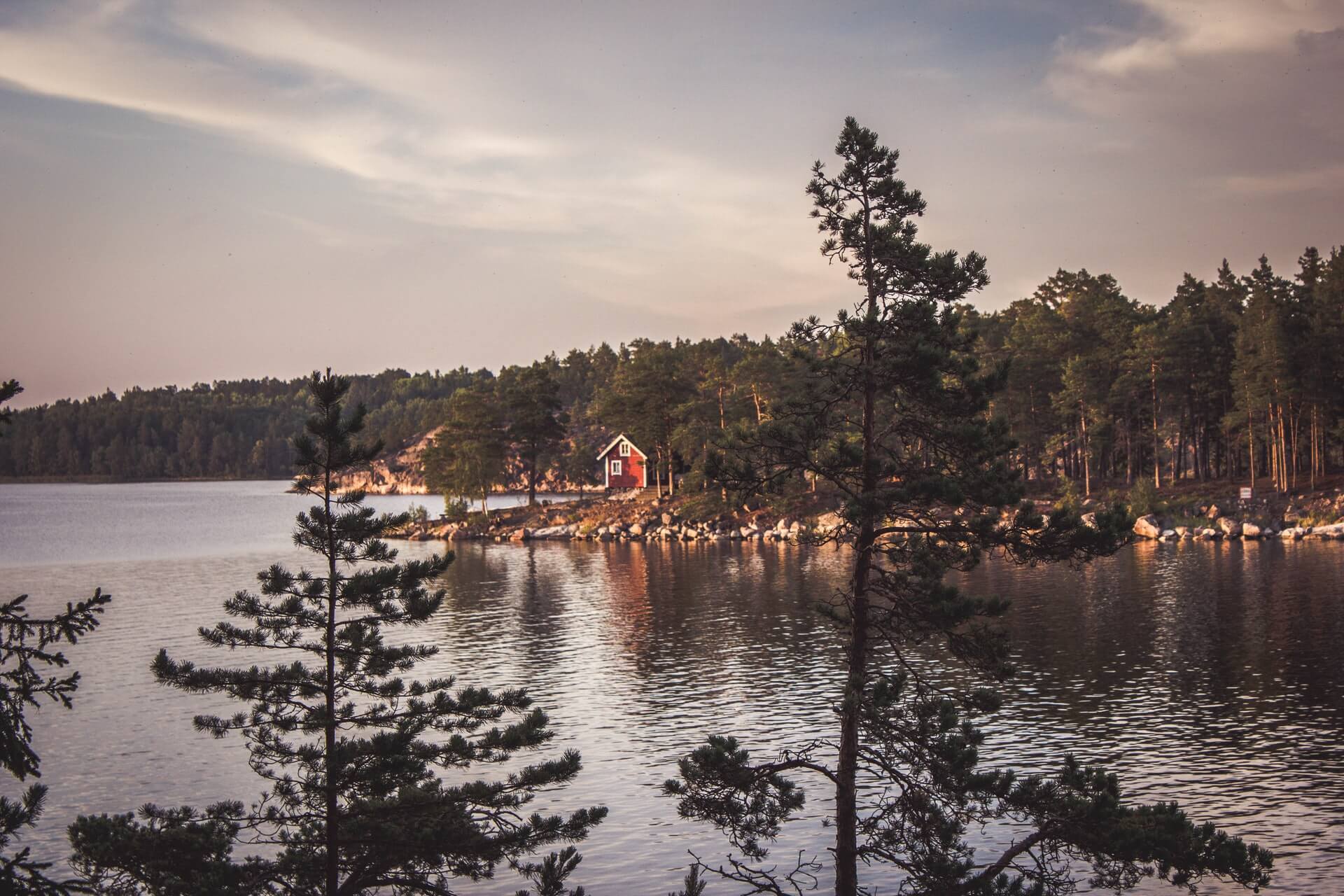 Pros | Why You NEED to Teach in Sweden
Client variety: While teaching jobs aren't plentiful in Sweden, and rarely advertised online, those that do exist are varied and will keep you on your toes. You can teach high school kids, adult students, or business workers. You can even work as an au pair. In general, the highest demand for teaching jobs is teaching business English. Swedes tend to know exactly what they need from their English teacher and will let you know what they want from you. You'll often find that classes are very focused.
Contract length: A typical contract length for a teaching job in Sweden is nine months. That means you don't have to commit to a lengthy stay. If you love the lifestyle and want to stay longer, you can ask for renewal or even move to a new city once your contract is up.
Visa (EU): If you're an EU citizen, you can teach English in Sweden without a work permit or work visa. It's a piece of cake!
Landscape: We'd love to meet anyone whose heart doesn't stop when taking in Sweden's natural beauty. One of the best things about getting a job in Sweden is the chance to explore the country as much as you can.
Culture: The Swedes are known for their humble nature and balanced approach to work and play. In addition, Sweden is revered for being one of the most progressive nations. What's more, they've turned a sit down with a coffee and cake (Swedish fika) into a daily custom. Living in Sweden means you get to experience all this extraordinary culture for yourself!
Cons | What to Consider Before Teaching in Sweden
Pay: The average salary of an English teacher in Sweden varies from $1,440 – $1,800 USD (14,000 – 23,000 SEK). Remember you will be taxed at around 30%. Plus, life in Sweden doesn't come cheap.
High cost of living: Once the taxman gets his cut, you should prepare for most of your leftover earnings to cover your living expenses. In addition, the tourist attractions in Sweden (that you'll be desperate to do) are very expensive. Boat trips, husky rides, Northern Lights expeditions – these will add up. You'll need to be careful with your purse strings!
Visa (non-EU): If you're not from an EU country, you need a work visa to get a legal job in Sweden. Because English teaching jobs are rarely advertised online, you need to job hunt once your feet are on the ground. For that reason, moving to Sweden as a non-EU citizen may feel risky as there is no guarantee that you will secure a job.
Requirements: To teach English in Sweden, you need a Bachelor's degree and a TEFL certificate. Without either of these, you probably won't get a job in Sweden.
Hiring process: Candidates are rarely able to apply in advance for teaching jobs in Sweden, as vacancies are seldom advertised online. You'll need to take a gamble on finding work on arrival and support yourself while searching for work. You could opt to teach English online while you try to start up your teaching career in Sweden.
Job types: Because there is a small demand for English teachers in Sweden, there aren't a huge variety of job types. If you want to get a job in public schools or international schools, you'll need to have a teaching license as well as a TEFL certificate and bachelor's degree. It is likely you will need to look for TEFL jobs in Business English or as an Au Pair that offers private lessons to the kids.
Swedish winters: When you tell your family about your plans to move to Sweden, this will come up. As you probably know, light is scarce during the Swedish winter. Some days you might only see four hours of sunlight. Give this some thought if you are prone to seasonal affective disorder or generally feel blue during winter in your home country.
How Much Can Teachers Expect to Make?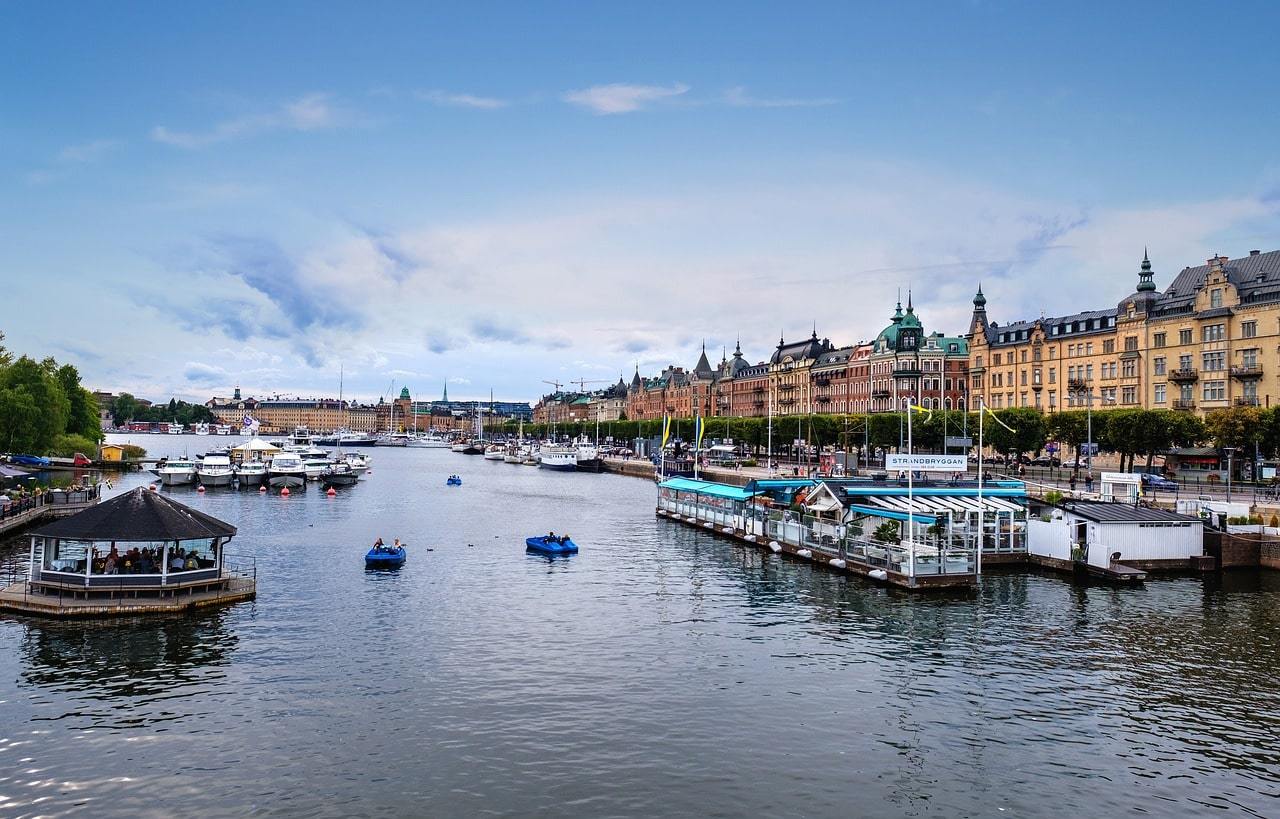 The average salary of an English teacher in Sweden is $1,440 – $1,800 USD (14,000 – 23,000 SEK). At the upper end, you can make $3,000 (27,000 SEK). This is before tax, which is usually around 30% or higher. How much money you can make as an English teacher in Sweden depends on your credentials and the type of work you do. If you have a teaching license and you are looking for teaching positions in public schools or international schools, you can earn more than if you went to a private language school.
One of the most famous Swedish institutions is 'Folkuniversitetet'. Essentially a 'community university.' They provide education to adults across a range of topics. One of these areas is English, and there is always a slew of opportunities for those wishing to teach English in Sweden. The pay grade isn't the highest, but this is where most of the TEFL jobs are found. Your education and experience will determine what salary you are offered.
Alternatively, you can try your luck with private schools, where salaries are slightly higher but English teaching jobs are rarer. In case you wondered, you must be fluent in Swedish to teach at a public school. Plus, you'll need a formal teaching certificate. For many, this rules the option out.
If you love spending time with children and want a cultural immersion experience, you could work as an au pair in Sweden. The scheme is designed for non-EU citizens who have some basic Swedish language skills. You can apply for teaching jobs online, after which you may apply for a special au pair visa that grants you a 12-month stay. You will receive accommodation and some food, plus a taxable monthly salary of $370 (3,500 SEK).
If you're an EU citizen, you could freelance as a private tutor. This requires being a self-starter, and you can charge $16 – $26 (150 – 250 SEK) per hour.
Requirements for Teaching in Sweden
Before you book that flight, check that you meet the following requirements for getting a job in Sweden.
High level of English: You don't necessarily need to be a native English speaker to teach English abroad in Sweden. However, you do require a high level of proficiency in the language.
TEFL certificate: You need to have completed a 120 Hour TEFL course and received a TEFL qualification to seek a job in Sweden. This may be completed online or in-person at an academy.
Business TEFL: This isn't essential, but if you study a Business TEFL course, you stand a stronger chance of finding work. In fact, any additional TEFL courses you have completed will help you secure teaching jobs in Sweden, particularly if you don't have any teaching experience.
Bachelor's degree: Another must-have. Your bachelor's degree can be any subject, providing it is an academic topic (your three-year degree in The Beatles would not count here). If you have experience in that field, you may be able to start a teaching career in your degree topic (in English) rather than language classes.
English teaching experience: Although not mandatory, any teaching experience you have will be useful. It will make your application stand out and support you during the interview process. If time is not a limiting factor for you, you could try teaching English abroad in Africa or Asia first where there are more teaching jobs and the competition is less fierce.
Visa: If you are an EU citizen, you don't require a work visa. However, if you are from any other country, you will need to ask your new employer to sponsor you for a work visa. Once you have a job offer in writing, you may use this to apply for a work permit.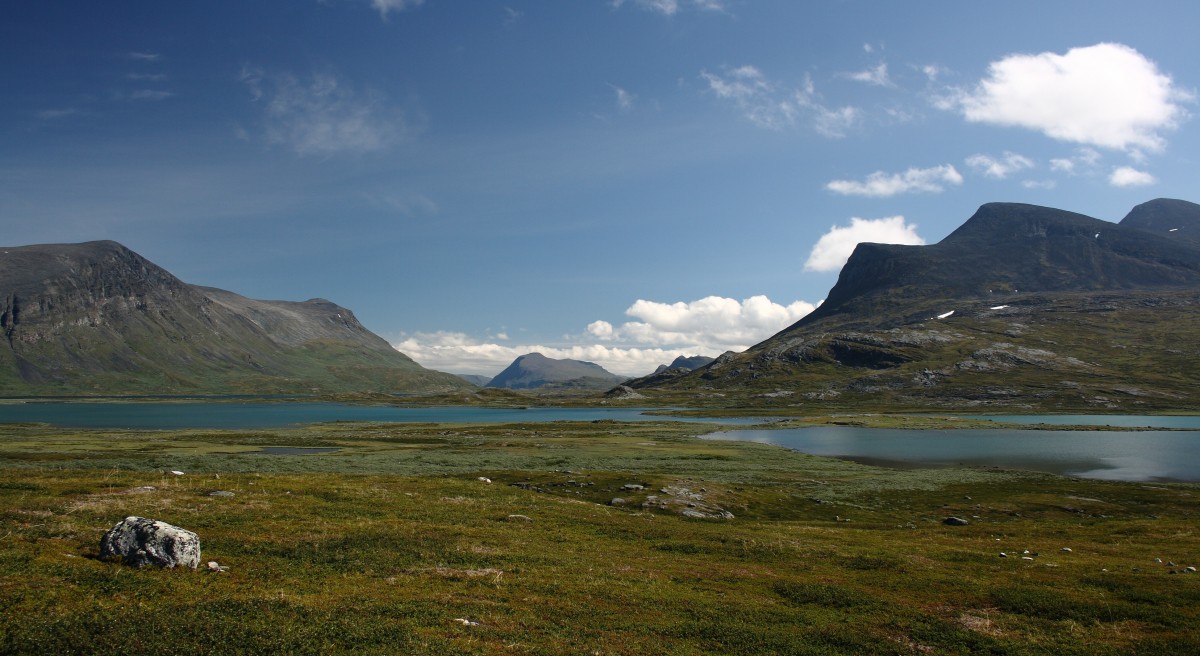 Where to Get TEFL Certified
As you require a TEFL certificate to work in Sweden, your next step is to complete a TEFL course and get qualified. If you already have this, skip ahead to find out where your qualification can take you in Sweden! Don't forget, once you get your TEFL certificate, that's your ticket to teaching English anywhere in the world.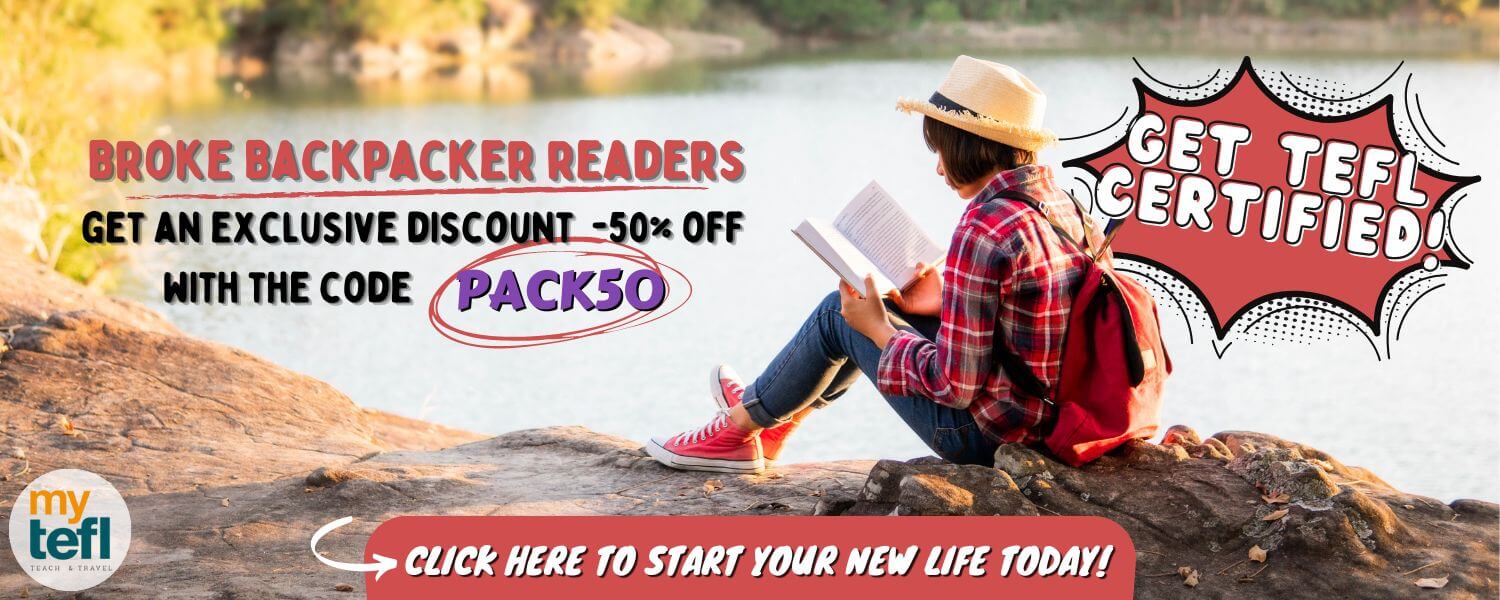 Online TEFL Certificates
There are tons of TEFL courses and places to get TEFL certificates online. Some of them are phoney. You can pay companies to get the certificate and not actually complete the TEFL course, but most companies around the world KNOW about these companies. A TEFL course is not a huge investment and it will damage your reputation as a teacher if you are found out – and these companies talk to each other. So do NOT risk it.
Some other TEFL courses are shit and will provide you with no real insight and you won't feel ready for your teaching career. These are usually video-only courses where you don't talk to someone or have to undergo any lesson prep on your own, and they won't help you teach English abroad on the ground or find any teaching jobs. That's not what you want, right?
So, to make sure you don't fall into that trap. Here are some of our fave TEFL courses:
The MyTEFL 140-hour course is the gold standard of TEFL certificates. It is accepted by any country and prepares you for a career in English teaching both in the classroom and online. This is an ideal course for those who are not sure whether they want to go into the classroom or teach English online, or both!
MyTEFL does an awesome job at teaching you the fundamental skills in English and what YOU would need to teach the students, but also the basic necessary skills you will need as a teacher, such as classroom management and lesson planning. Once you have completed their TEFL course, you'll have all the skills you need to transfer your knowledge to your students.
They also offer a 120-hour course if you are solely interested in teaching in person. There are TEFL courses that are fewer hours, but we would not recommend doing less than 120 hours as this is the industry standard for most teaching jobs.
Let's TEFL is the next best online TEFL certificate, and is the best TEFL course for those needing a refresh of English grammar rules before hitting the classroom. If it's been a long time since you've taken a grammar class, or you don't feel 100% confident with your English skills, you're going to want to brush up before applying for teaching jobs.
This is a 120-hour course that covers the fundamental principals of the English language as well as some essential classroom management and teacher training advice. This TEFL course will have you ready and raring to share some knowledge!
TEFL Pros isn't the most hands-on certificate, but their course is usually the cheapest. Plus, they've got a free trial so you don't need to drop money to see what this is all about!
Like MyTEFL and Let's TEFL, they have a 120 Hour TEFL course available that covers the fundamentals of English. However, their course is solely online, unlike MyTEFL that also offers on-site classroom experience. This might not be the end of the world for you though as if you're traveling or working in another job, it's much easier to complete a course online in your own time.
Getting Your TEFL in Sweden
Another option is to complete your online TEFL course in the country of smörgåsbord itself! This is a great way to find your feet and get a sense of the culture before committing to a job. You'll need to check the tourist visa in Sweden for your nationality, but in many cases, tourists get 90 days in the country. This gives you ample time to study, explore, and even start your job hunt!
If you fancy studying your online TEFL in Sweden, just pick one of our recommendations from above.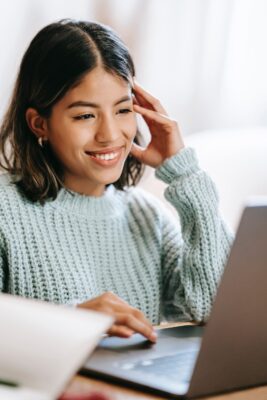 Earn $$$ ONLINE Whilst Travelling the World!
Keen to live the digital nomad dream while travelling the world? Who the hell isn't?
Teaching English online is a surefire method to earn a consistent income on the road. Work from anywhere, change some lives, and earn some dollaridoos while you do it!
Check out this detailed article for everything you need to know to start teaching English online.
Where to Teach English in Sweden
The next item on your agenda is deciding where to teach English in Sweden. I've rounded up the cities with the most potential of finding an English teaching job in Sweden.
Teaching in Stockholm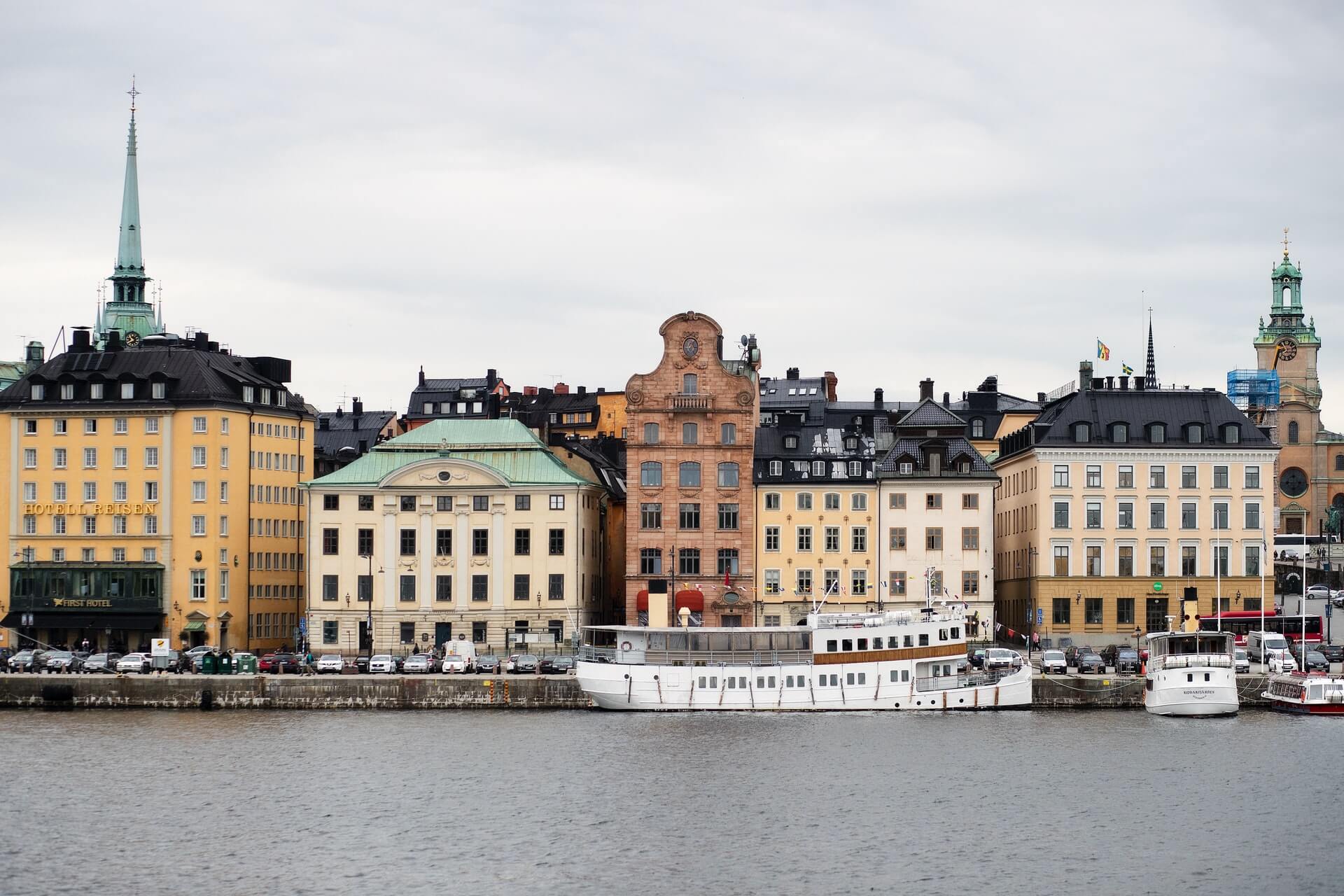 Islands and cobbled streets make Stockholm one of the most atmospheric cities in Europe. The capital city has all you could possibly need in your new home and is where you'll find the majority of ESL jobs. There are ESL schools, private schools, international schools, and of course, the Stockholm Folkuniversitetet.
Teaching in Gothenburg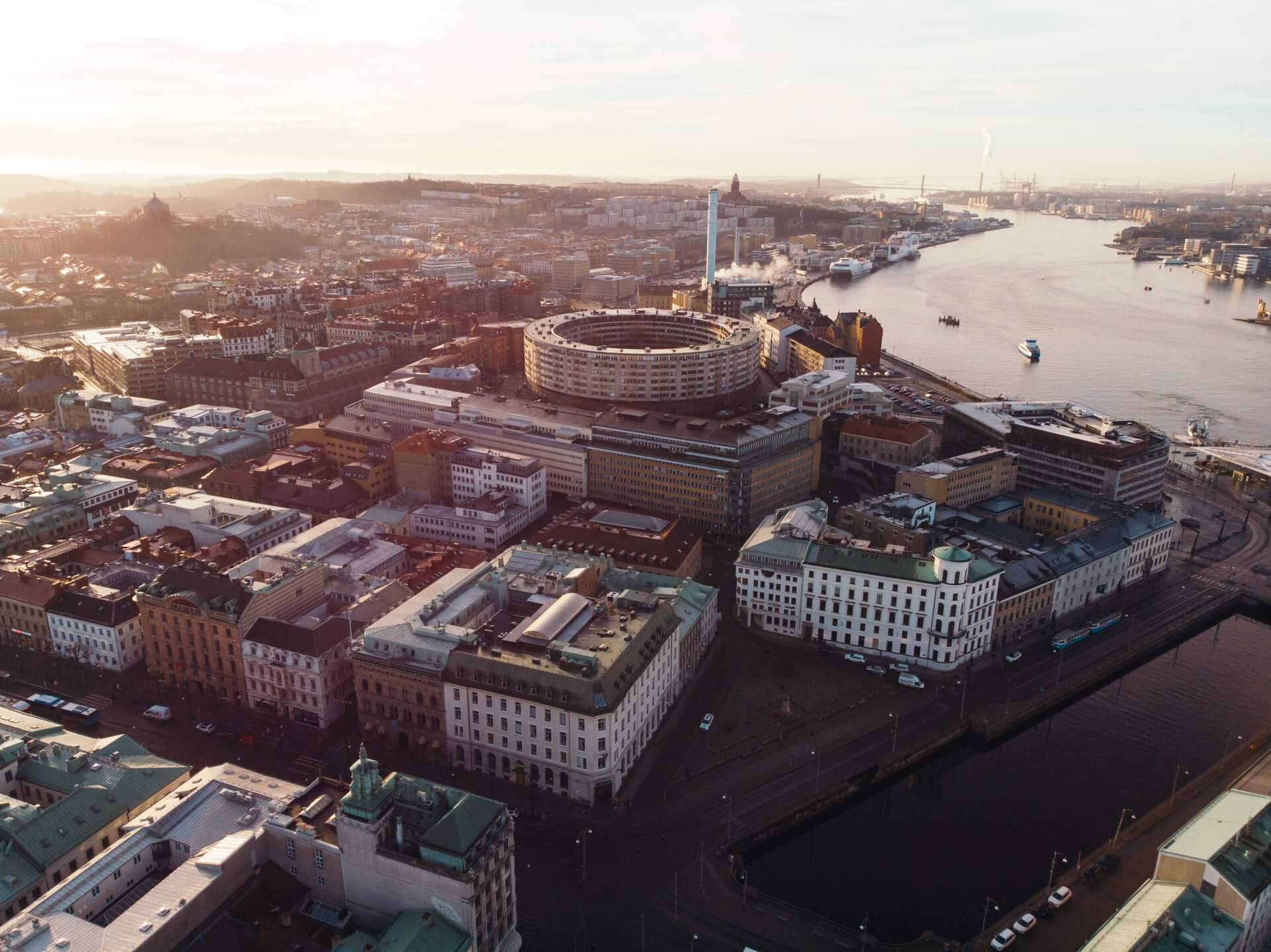 The student city of Gothenburg is known for its lively university vibe and for being one of the most sustainable cities in the world. It's also making waves in the technology industry. There are a decent number of jobs in Gothenburg teaching English. Most teaching jobs in Gottenburg tend to be university level, either through a school or private language school.
Teaching in Umeå
This attractive city is located on the north-east coast of Sweden and known for its cultural heritage. Following the trend, Umeå also has a reputation for its green initiatives. As one of the fastest-growing cities in the whole of Europe, there is usually a need for conversational and business English teachers.
Is This the Best Backpack EVER???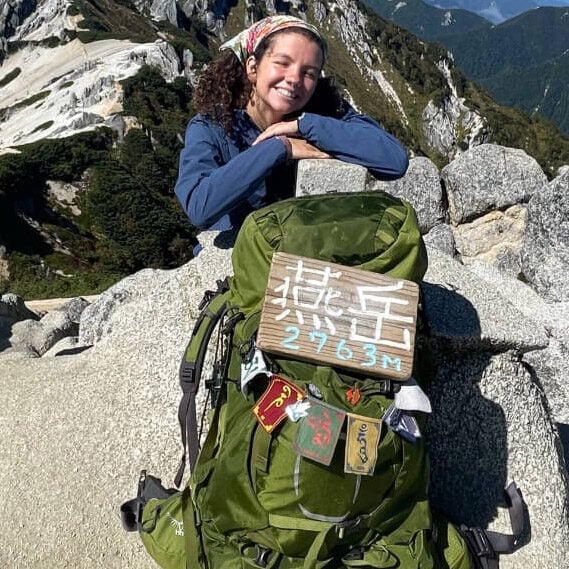 Living in Sweden and Teaching Online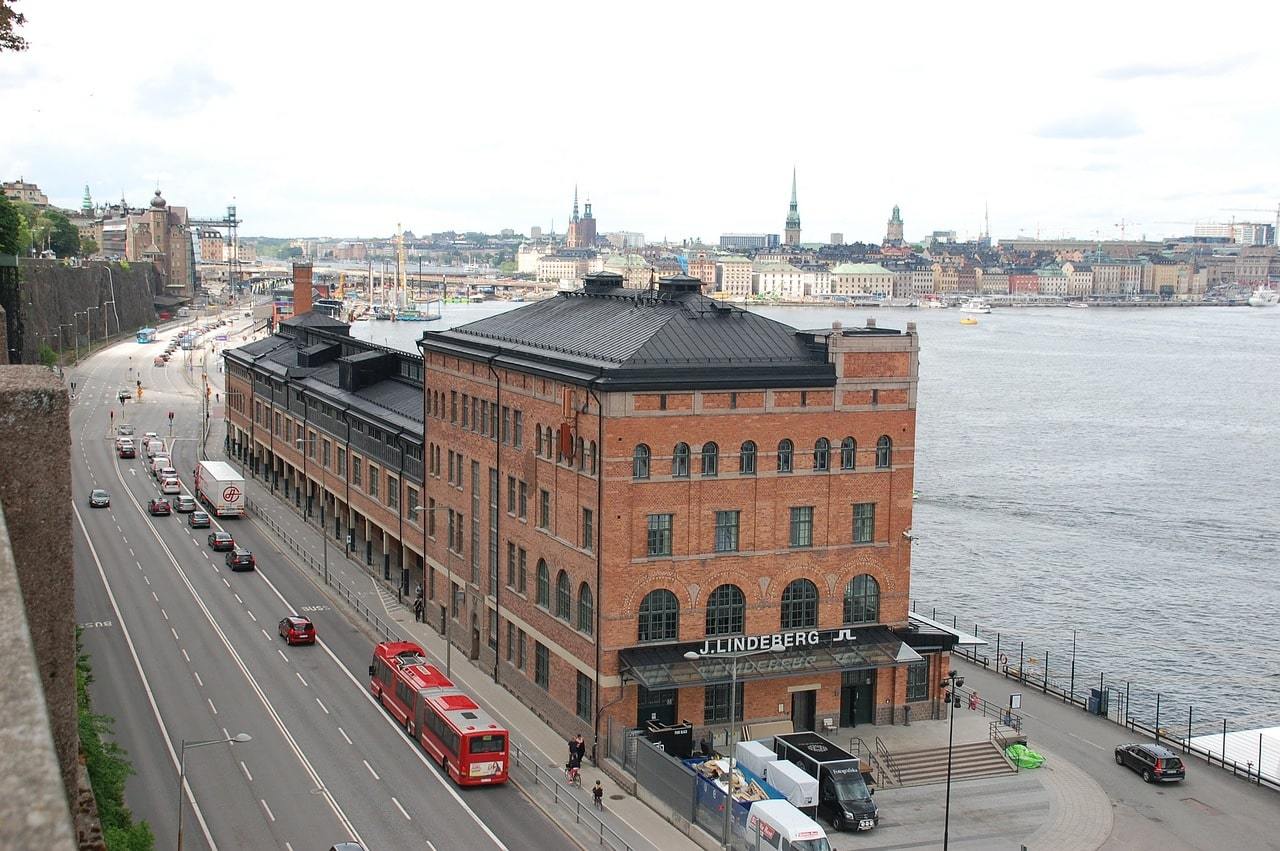 Teaching English online has become one of the most popular ways for ex-pats and nomadic types to make a living while traveling. With its high cost of living, Sweden isn't the easiest place to do this, but it is an option if you are bringing in enough to cover your living costs.
If you're an independent English teacher with your own stream of reliable, high-paying private clients, you might be able to make this work – at least, for a few months while you experience the Swedish lifestyle. Another option is teaching English online to supplement your earnings while teaching at a language school in Sweden.
If you do want to teach online, you'll need to weigh up your options away from Stockholm and Gothenburg. The cost of living is at its highest in these cities, and it is likely to be more viable in a less touristy city.
How to Find a Job in Sweden
Swedish schools and universities rarely advertise teaching positions online. As a result, you'll need to travel to the country to find a job in person. This makes the process easier for EU citizens, but it isn't impossible for international travelers but you'll need to hustle.
To find a job in Sweden, follow these simple steps:
Prepare your CV and ensure that it highlights your full educational background and any relevant employment. Also, indicate your nationality so the school is made aware if they need to sponsor your work permit. You will need to state your qualifications and whether you speak Swedish. Make sure you have proofread your CV for impecible grammar and spelling, as they will throw it away if there is one mistake.
You can head to Sweden any time of year to find work. But bear in mind the majority of jobs are available at the start of the semester. If you're looking to start the next school year in September, start looking around February-April, as this is the peak hiring season.
Once you're in the country and have decided which city you want to live in, you can start handing out your CV. Make a list of the private schools in your preferred city and find out where the folkeuniversitetet is located. Folkuniversitetets are found in all major Swedish cities.
Visit the schools and folkuniversitetets in person with copies of your CV as well as your academic credentials. It's useful to take a passport-size photo as well. Make inquiries about any current or future teaching vacancies. Compose yourself professionally and be humble – channel that Swedish style!
Once you line up some interviews, prepare thoroughly as you would for any job interview. Dress smartly and plan some questions to ask your interviewer. Speaking of which, this is what I would ask about:
Questions to Ask at Interview
When interviewing for a teaching job in Sweden, be sure to ask about the nature of the work as well as the specifics below:
Enquire about your contract length and the anticipated teaching hours per week
Confirm whether teaching materials are provided and establish how much prep you'll need to do each week
Find out whether healthcare is provided
Look into annual leave – check that this is paid leave
If you are not a EU citizen, confirm that the school will sponsor your work permit
Check if the school can help you find housing locally
Ask if you can study Swedish at the institution – you may get a reduced rate, if so. Plus, you'll get brownie points for your enthusiasm!
All being well, and with a few job offers on the table, you can choose the best fit for yourself based on the contract terms, salary, and the above points.
The Future of the SIM Card is HERE!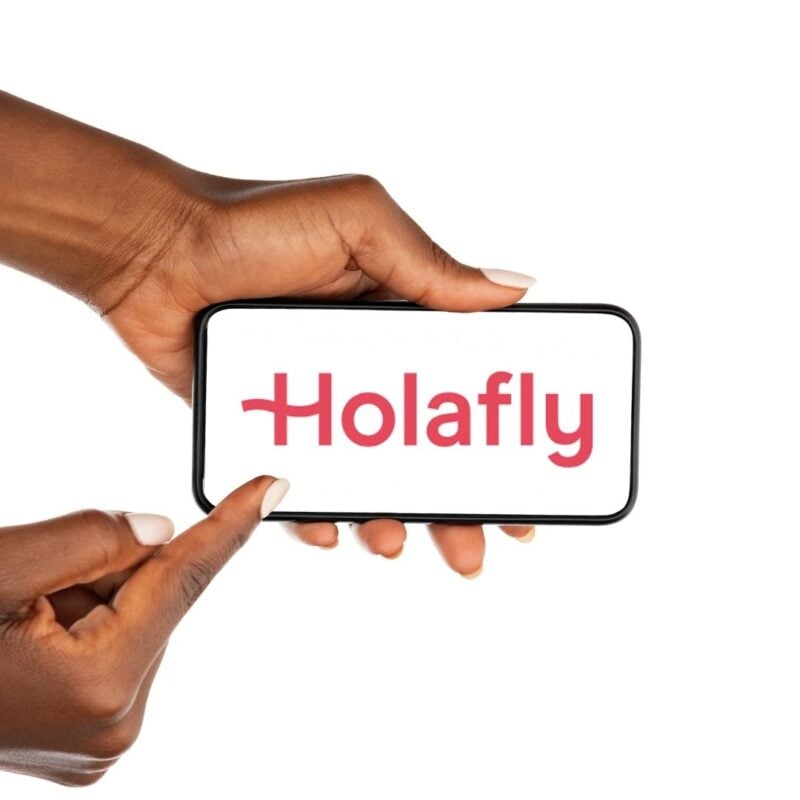 A new country, a new contract, a new piece of plastic – booooring. Instead, buy an eSIM!
An eSIM works just like an app: you buy it, you download it, and BOOM! You're connected. It's just that easy.
Is your phone eSIM ready? Read about how e-Sims work or click below to see one of the top eSIM providers on the market and ditch the plastic.
Grab an eSIM!
Living in Sweden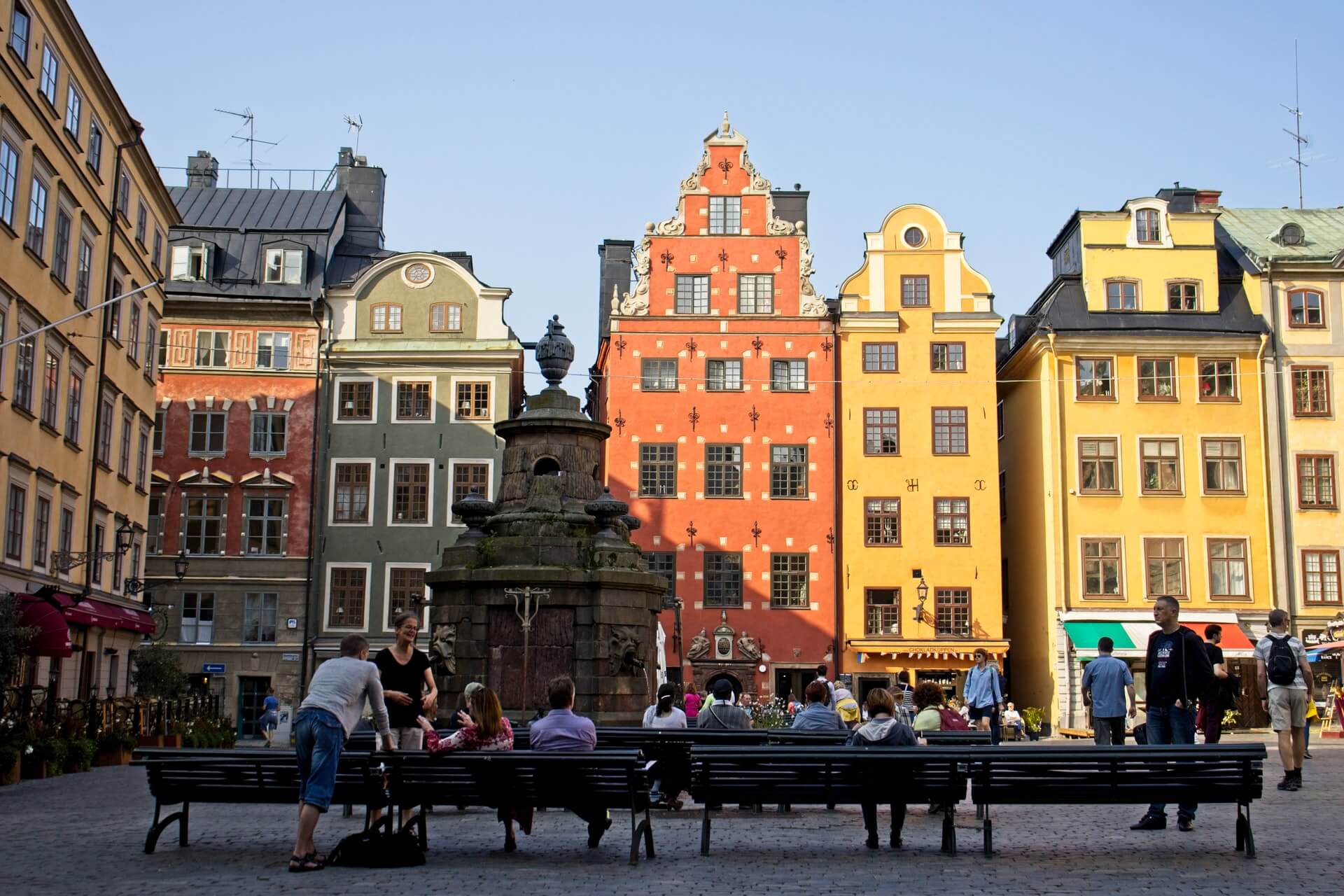 Living in Sweden provides you with remarkable insight into Scandi culture and lifestyle. Here's what it's like to live the Swedish lifestyle.
Safety
Sweden is safe for both residents and tourists. In fact, it's continually one of the safest countries in the world on the Global Peace Index.
As with all destinations, you should take care to lock up your home, car, and valuables. Be mindful not to leave your possessions in the way of an opportunistic thief – especially while on public transport.
Of course, keep your wits about you at night, too. I'm sure you don't need reminding not to roam dark alleyways in the dark. But overall, Swedish cities are safe and violent crimes and assaults are rare.
That being said, you'll need to take care of your health during those cold Swedish winters.
Month to month payments, no lock-in contracts, and no itineraries required: that's the exact kind of insurance digital nomads and long-term traveller types need. Cover yo' pretty little self while you live the DREAM!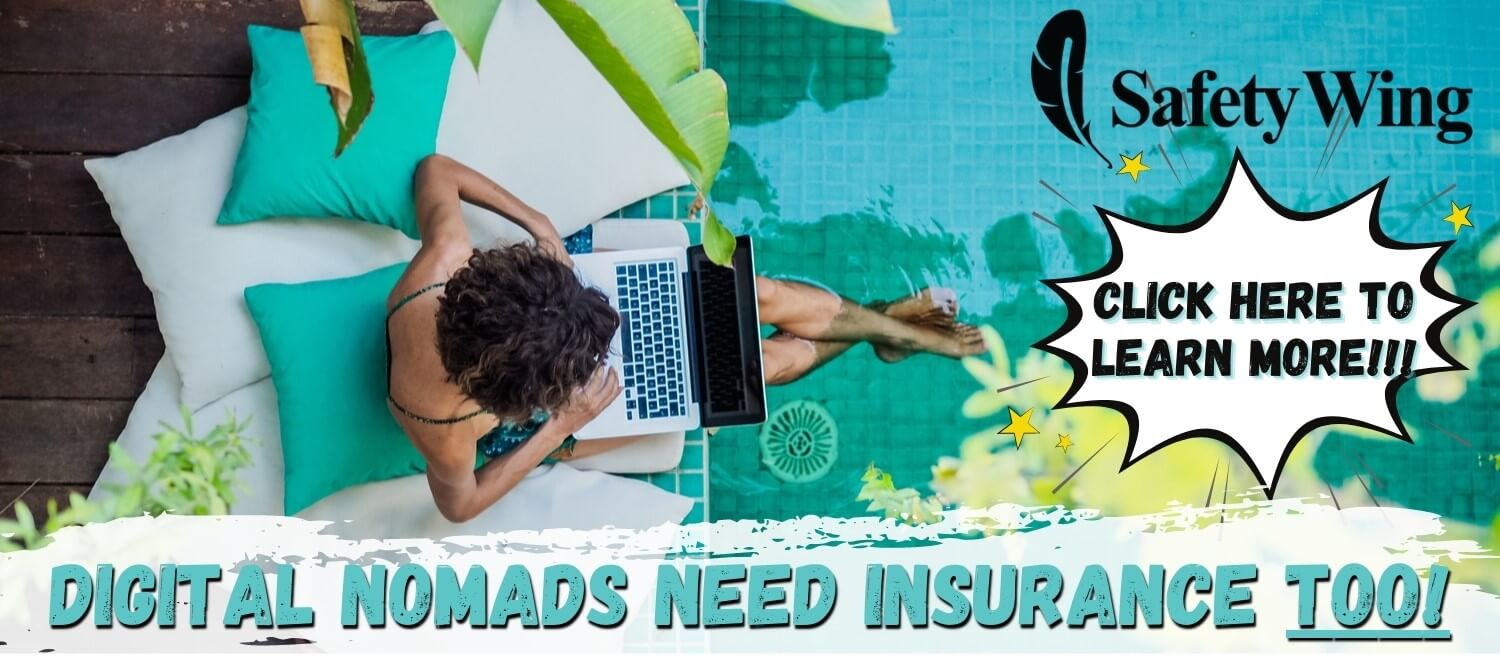 SafetyWing is cheap, easy, and admin-free: just sign up lickety-split so you can get back to work! Click the button below to learn more about SafetyWing's setup or read our insider review for the full tasty scoop.
Monthly Budget
The wages of an English teacher in Sweden do fluctuate. If you're based in Stockholm, you'll earn more but will see your expenses inflate at the same time.
| | |
| --- | --- |
| Flying to Sweden from the US: | $400 – $700 |
| Accommodation: | $700 |
| Food: | $200 |
| Transport: | $120 |
| Entertainment: | $250 |
| Total Monthly Expenses | $1670 – $1970 |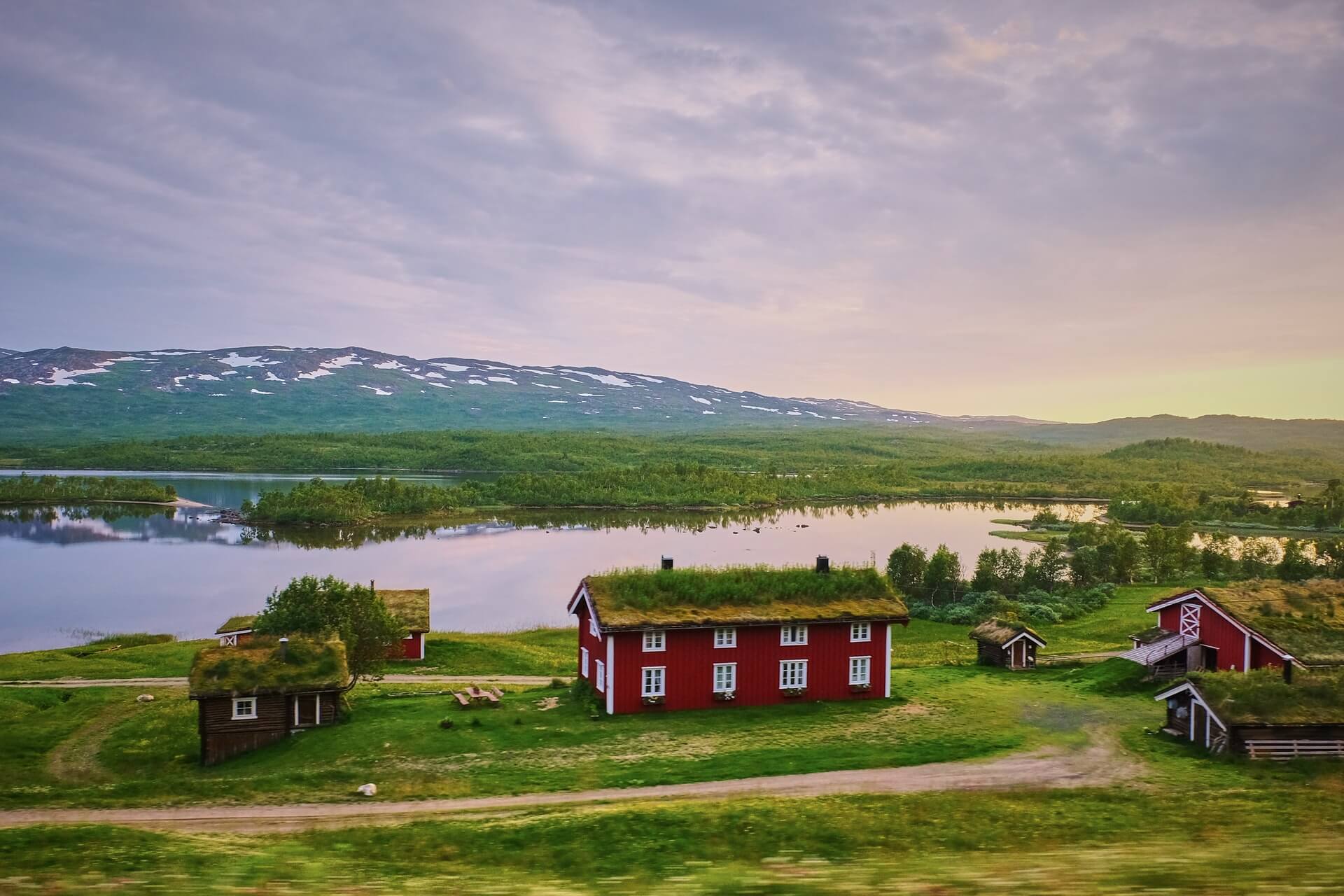 Money-Saving Tips
Accommodation in Sweden is going to take the lion's share of your monthly earnings. Staying in the city center will naturally result in higher rental prices. In that case, try to find an apartment further afield. A one-bedroom apartment in the heart of a city like Stockholm will cost $960-$1,280 (9000–12,000 SEK) per month. But further out, your options reduce to $750-$1,000 (7000–10,000 SEK). A shared house will be around a third of this. When you first arrive you might have to stay in a hostel, thankfully there are some great hostels in Gothenburg and Stockholm.
Public transport in Swedish cities is reliable and cost-effective. A monthly bus/Metro ticket in Stockholm will set you back around $100 (930 SEK). Stick to Uber rather than metered cabs when you need a taxi to save your pennies. The cheapest way to commute is by bicycle. Cities like Stockholm have excellent cycle lanes in place to keep you safe. You'll earn those meatballs, too!
Groceries in Sweden are in keeping with other northern European destinations. Expect to pay around $3 for a loaf of bread and $1.30 for a liter of milk. Sweden has plenty of low-cost supermarkets like Netto and Lidl, where you can do your weekly shop on a budget. By comparison, regular dining out in Sweden will wipe out your bank balance, thanks to the sky-high taxes! The more you cook your own meals, the more you can save.
Entertainment across Sweden is steep, so set yourself a monthly budget and stick to it. Entry to a nightclub is generally around $16 (150 SEK), and a ticket to the cinema will cost you around $13 (120 SEK). Fortunately, Swedish cities are extremely walkable, so you can spend many hours chilling in leafy parks and eyeballing glorious architecture! Don't miss the free museums either.
Speaking the Language
Around 90% of Swedes are fluent in English, thanks to the high standard of Swedish education. This means that as an ex-pat, you'll be able to go about your daily life without mastering Swedish.
However, if you do plan to spend a year in Sweden, you may benefit from getting a basic foundation of the language. It's a rapport-builder and opens the door to more relationships with Swedes. Not to mention, the international and public school jobs will require you to be fluent in Swedish as well as English, so if you want a high-paying job teaching English in Sweden, it's best to master the language.
That being said, you might be surprised to hear that Swedish is considered one of the ten easiest languages for English speakers to learn. That's because the grammar and sentence structure are pretty similar. What's more, Swedish has fewer irregulars. The thing that may catch you out is the pronunciation – Swedish has some sounds that are very different from English.
Besides Swedish, which is the official language, a number of Swedes speak Finnish – completely opposite the spectrum of learning ease, but Duolingo just added this course to their platform if you want to have a go!
FAQs on Teaching English in Sweden
Final Thoughts on Teaching English in Sweden
While opportunities to teach English in Sweden are fewer and further between than other destinations, once you find one, you're in for a rewarding experience.
Beyond the innovative lifestyle, Sweden is loaded with awesome scenery. Be sure you enjoy as much of it as possible!
Sweden is a clean, modern, and safe place to call home. It's a great option for English teachers who want to teach the adult market and master their skills in teaching Business English.
It's also great for those teachers who have spent some years in Asia or Central and South America and want to start teaching somewhere in Europe. If you're highly experienced and have a teaching license, we don't see any reason why you should not land an English teaching job in Sweden.
Do you have any more questions about Teaching in Sweden? Let us know in the comments.
---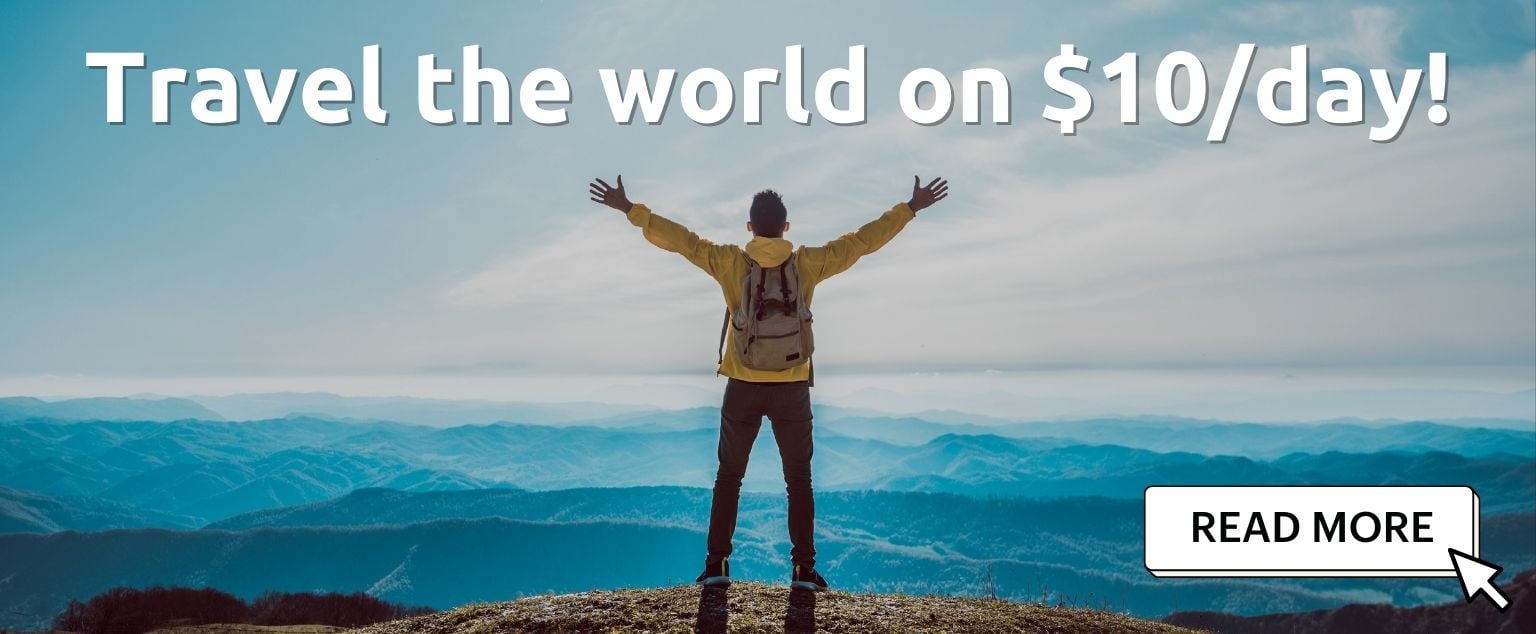 And for transparency's sake, please know that some of the links in our content are affiliate links. That means that if you book your accommodation, buy your gear, or sort your insurance through our link, we earn a small commission (at no extra cost to you). That said, we only link to the gear we trust and never recommend services we don't believe are up to scratch. Again, thank you!